Regular price
$79.99 USD
Sale price
$39.99 USD
Unit price
per
BYOB 50% Off
Sold out
5 seats per copy - Licence
Follow us for news, previews & tutorials
FACEBOOK

 

|

 

YOUTUBE

 

|

 

DISCORD

Synty Studios™ 

presents -POLYGON - Boss Zombies
A low poly asset pack of zombie boss characters, weapons and prop assets to create an apocalypse based polygonal style game.
(Includes a custom shader to allow for changing the blood color and transparency)
◼ Key Features ◼
- 4 Boss Zombies with a custom shader to add blood

◼ Asset Includes - ◼

Character Assets (x4)
- Brute, Blobber, Slobber and Wretch

Prop Assets (x18)
- Car Door, Cigarette, Dumbbell, Flowers, Ham Leg 01, Ham Leg 02, Ham Leg 03, Handbag, Heart Glasses, Rebar Club, Ribbon, Rolling Pin, Scepter, Scooter(Broken), Stop Sign, Tank Barrel, Traffic Lights and Trophy

Character Attachment Assets (x15)
- Brute Hair 01, Brute Hair 02, Brute Rebar, Brute Bandana, Blobber Hair 01, Blobber Hair 02, Blobber Tiara 01, Blobber Tiara 02, Slobber Hair, Slobber FacialHair, Wretch Hair 01 and Wretch Hair 02

Vehicle Asset (x1)
- Scooter

◼ Compatibility ◼
- Character setup to work with Mecanim (no animations included in this pack)
- View our tutorial on converting to the Universal Render Pipeline.
- Compatible with Unity 2019.4+
- Compatible with Unreal 4.25+
Release Notes
Unity - 1.0 - Initial Release
Unreal - 4.22
Share
the common skeleton of the three zombies has a big problem
By default, the pelvic bone is rotated, and when I assign the model to the skeleton of the city zombie, the big belly zombie is fine, while when the other three fat people play the default animation, the pelvic bone is reversed to the sky, and the face is distorted. Can you step up the repair, I am now very anxious to use this model, thank you!
Cheers for the review. Are you still having this issue? If so, please reach out to support@syntystudios.com and we'd be happy to assist.
Awesome Zombie bosses
I am extremly happy after this asset. All four Zombies are amazing. Apart from this, the other props for bosses are also nice. Its perfectly suits for zombie shooter types of game.
Uh, so scary :D
With the right lighting and sounds they will be so scary!! They are amazing!! I love the big bellies hahaha
View full details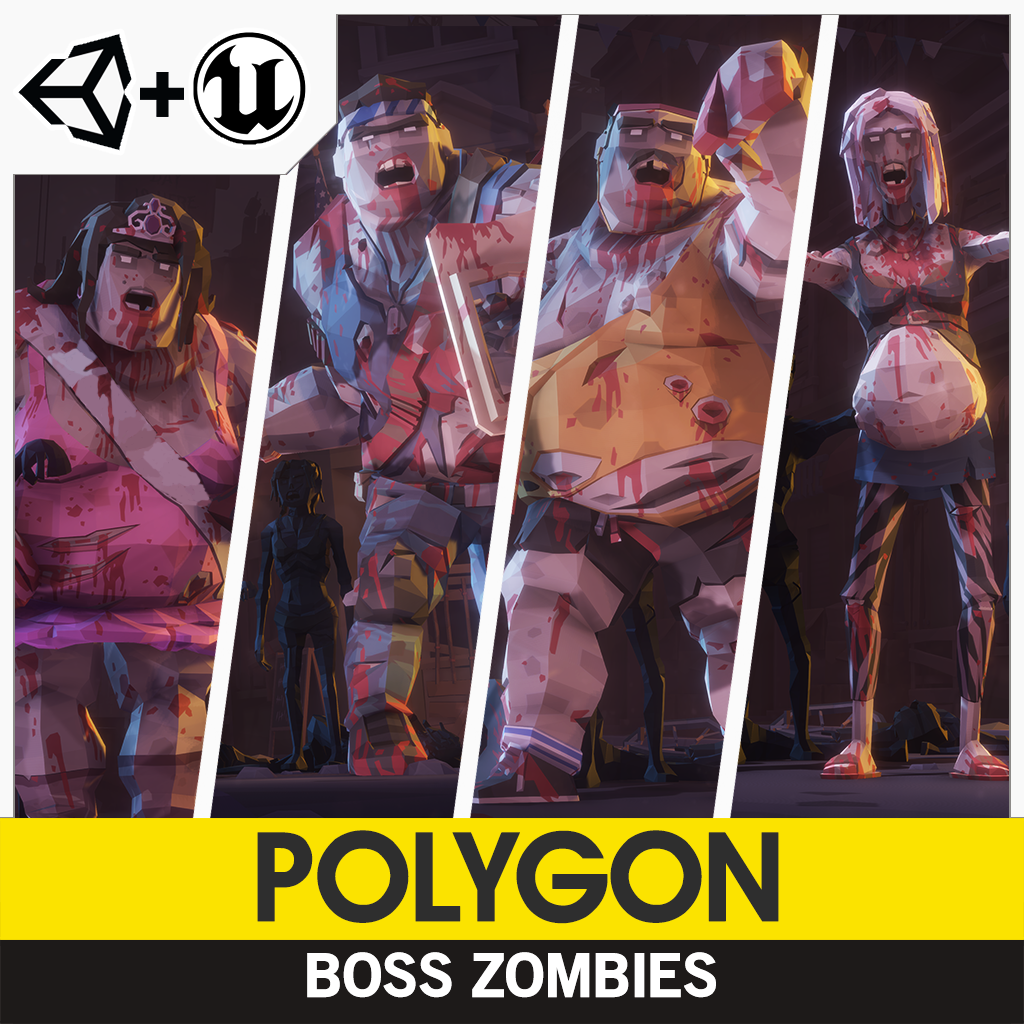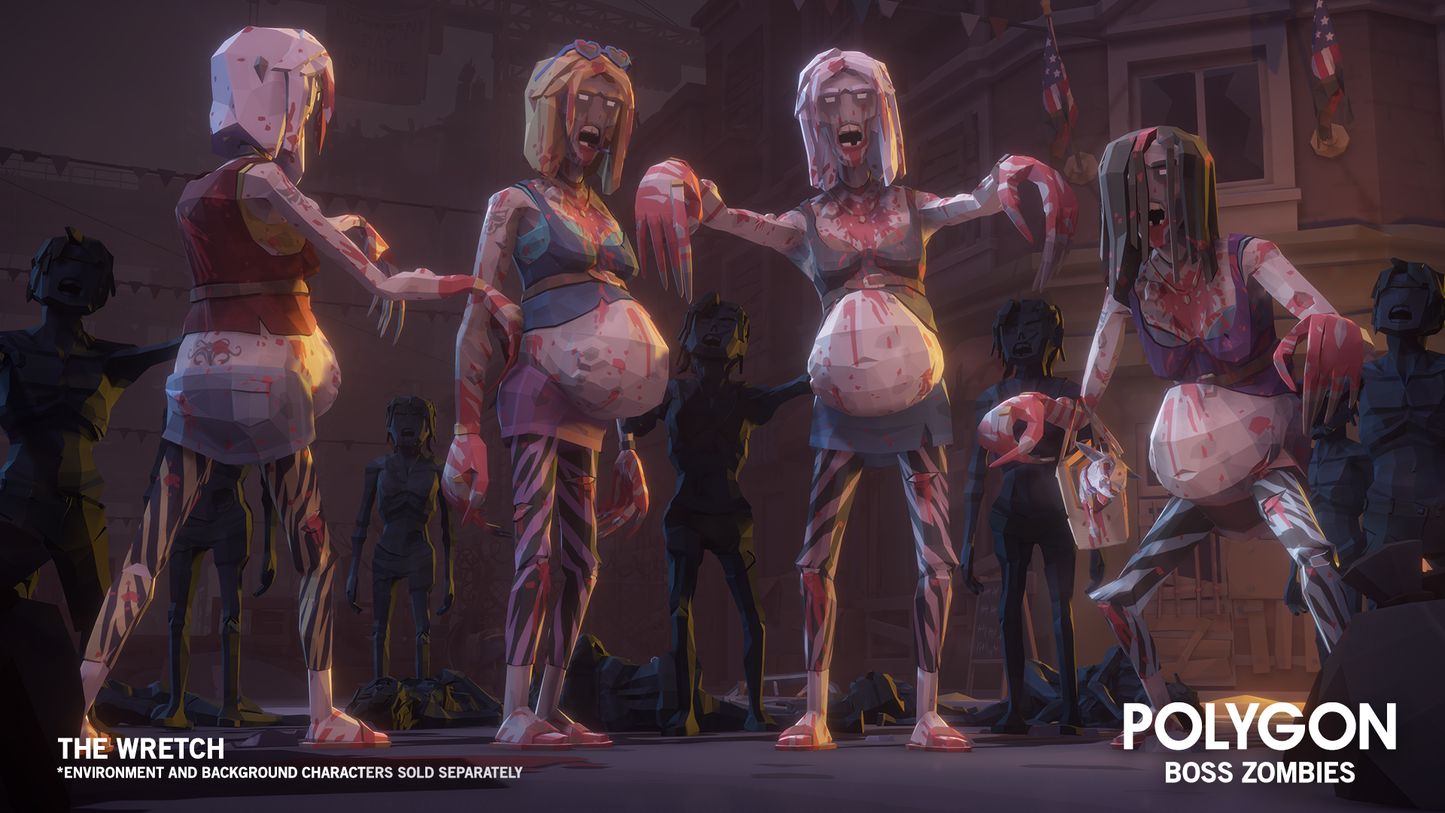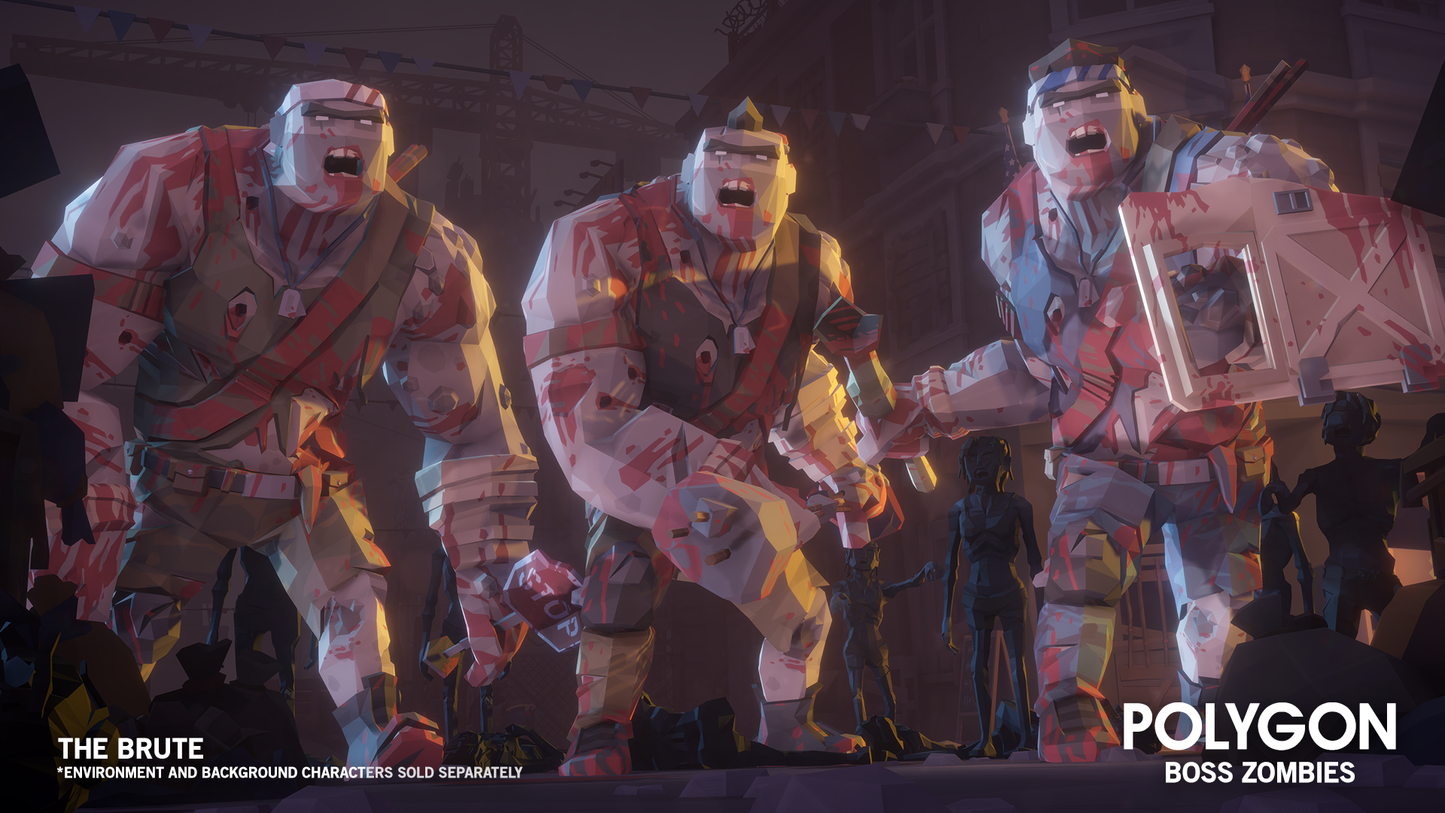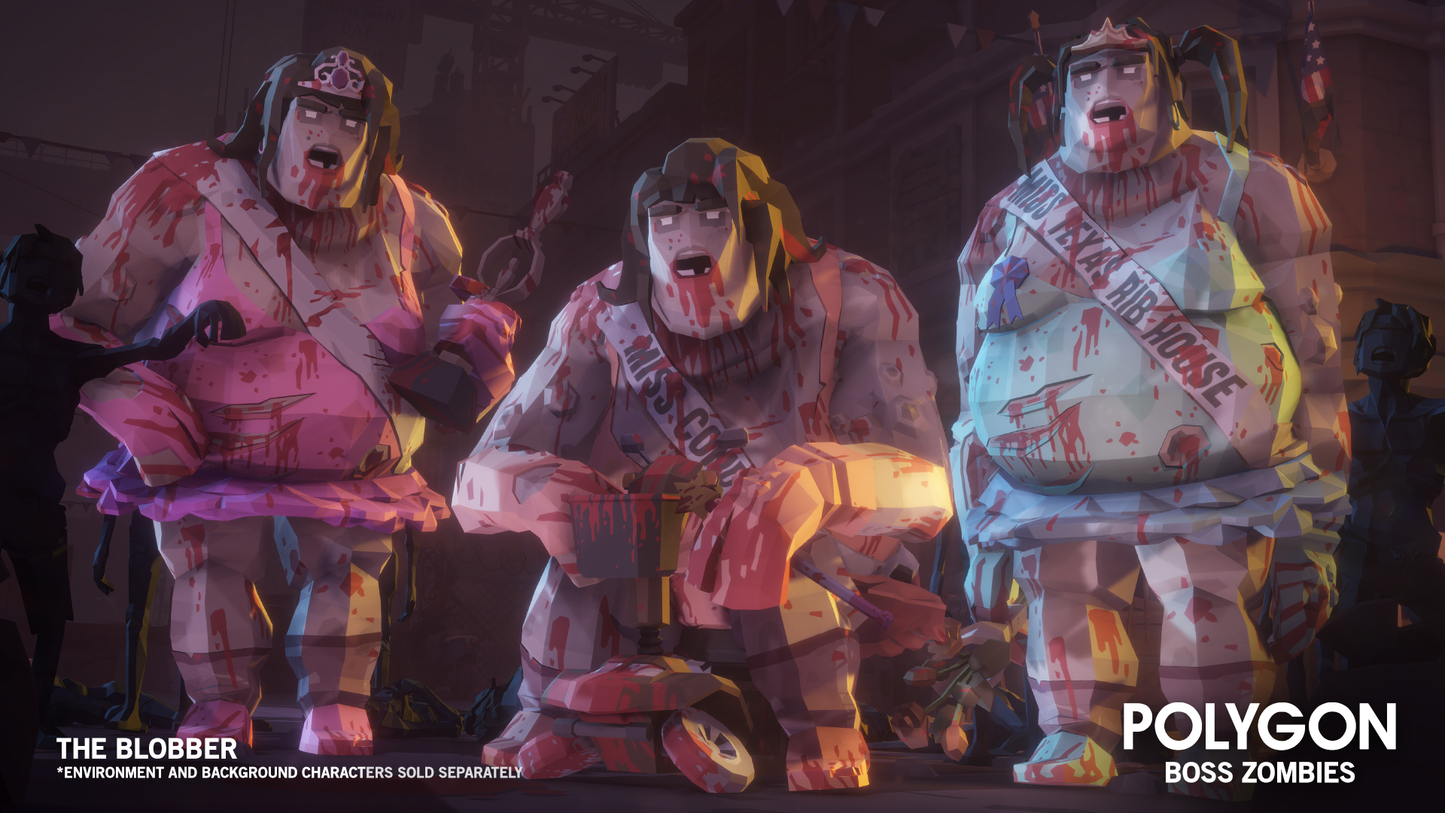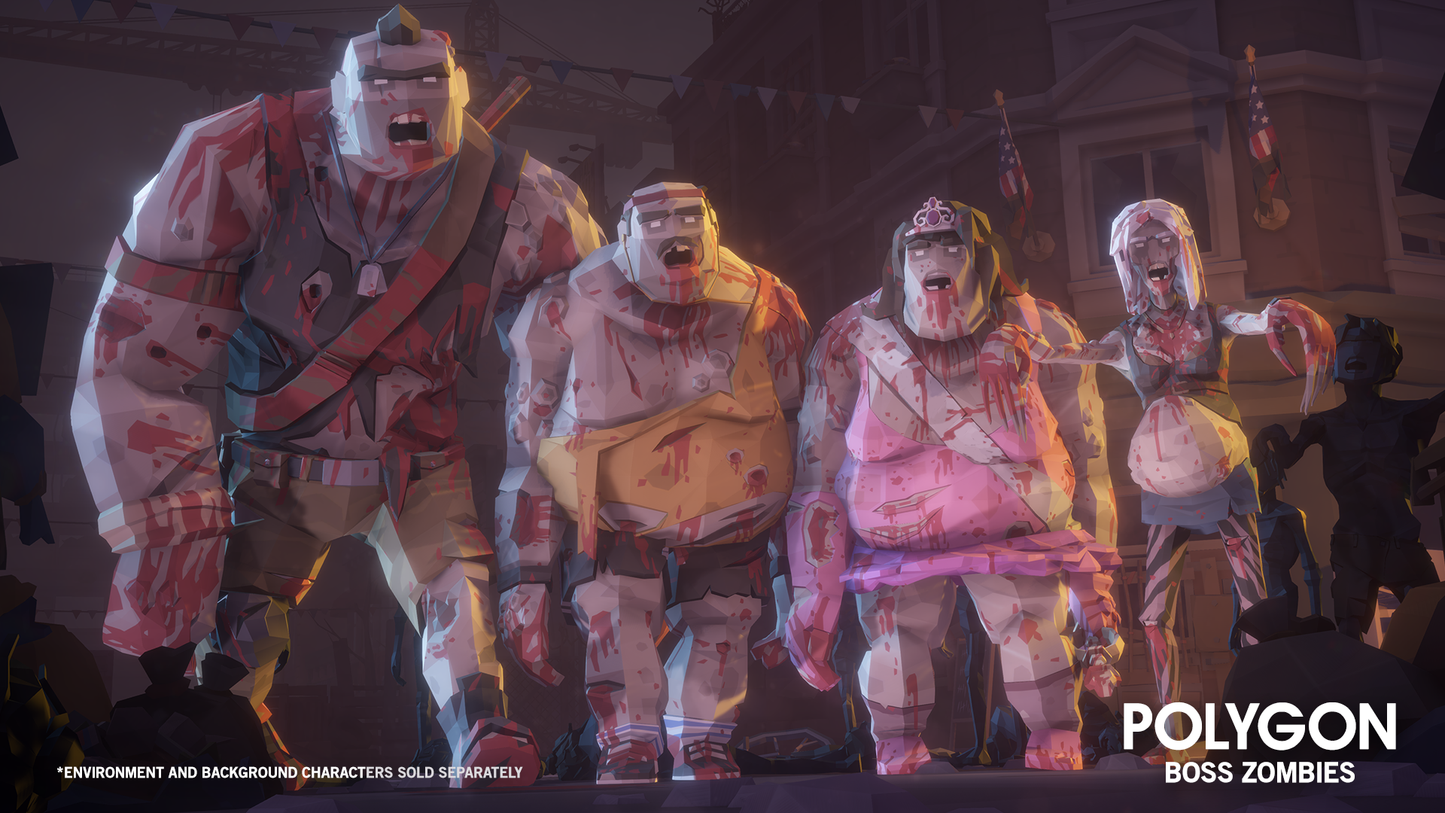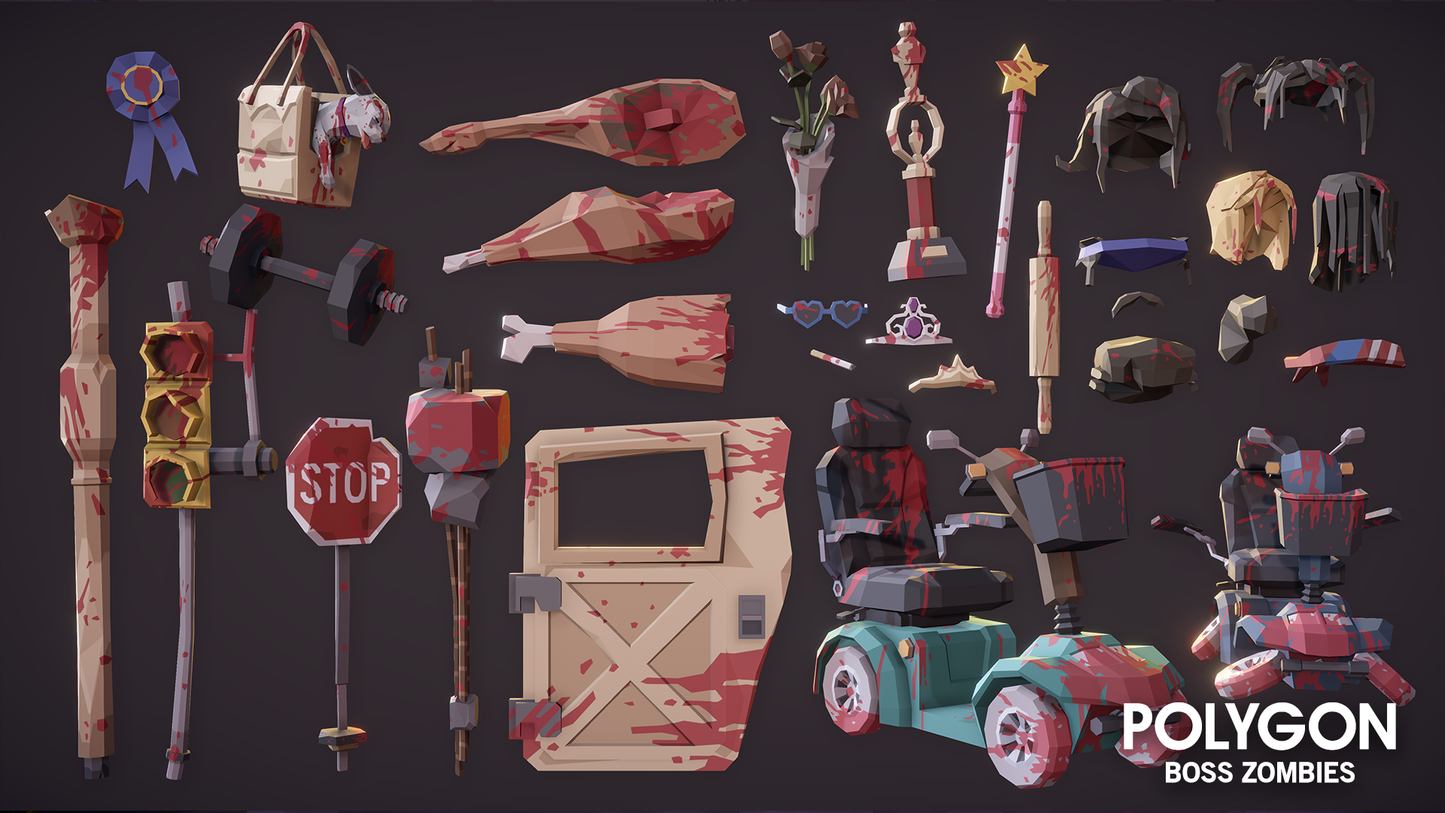 *Excludes New Releases and FREE Assets