Regular price
$49.99 USD
Sale price
$24.99 USD
Unit price
per
BYOB 50% Off
Sold out
5 seats per copy - Licence
Synty Studios Presents - 
An Epic Low Poly asset pack of zombie characters to create an apocalypse themed polygonal style game.

Includes a custom shader to allow for changing the blood color and transparency 

50 Zombie Characters with Alternative colors 
- Bellboy Male 01
- Biker Male 01
- Bio Hazard Suit Male 01
- Bride Female 01
- Business Female 01
- Businessman Male 01
- Business Shirt Male 01
- Cheerleader Female 01
- Clown Male 01
- Coat Female 01
- Daughter Female 01
- Diver Male 01
- Fast food worker Male 01
- Father Male 01
- Father Male 02
- Firefighter Male 01
- Footballer Male 01
- Gamer-girl Female 01
- Gangster Male 01
- Hipster Female 01
- Hipster Male 01
- Hobo Male 01
- Hoodie Male 01
- Hot Dog Suit Male 01
- Jacket Female 01
- Jacket Male 01
- Jock Male 01
- Military Male 01
- Mother Female 01
- Mother Male 01
- Paramedic Female 01
- Patient Female 01
- Police Female 01
- Police Male 01
- Prisoner Male 01
- Punk Female 01
- Punk Male 01
- Riot Cop Male 01
- Road worker Male 01
- School Boy Male 01
- School Girl Female 01
- Shopkeeper Female 01
- Shopkeeper Male 01
- Son Male 01
- Summer Girl Female 01
- Tourist Male 01
- Underwear Female 01
- Underwear Male 01

Props
- Axe 01
- Bar 01
- Bar 02
- Cleaver 01
- Knife 01
- Scissors 01

Zombie gibs
- Male Head 01
- Female Head 01
- Upper Arm 01
- Lower Arm 01
- Upper Leg 01
- Lower Leg 01

◼ Compatibility ◼
- Character setup to work with Mecanim (no animations included in this pack)
- View our tutorial on converting to the Universal Render Pipeline.
- Compatible with Unity 2020.3+
- Compatible with Unreal 4.25+

***Contents may vary between engines. 
Change Log
v1.6 (Unity)
- General pack cleanup
v1.5 (Unity)
- Fixed issue with Zombie shader (Unity)
- Added missing zombie props (Unreal)


1.3 - Updated HDSRP(Preview) and LWSRP shaders made with Shader graph (works in Unity 2019.1 and above)
Share
What an amazing asset
Perfect addition to any zombie game. Wide variety of zombies for different areas.
Thanks for taking the time to leave a review.
Awesome
I love this pack and the variety of the zombies ❤️
Awesome pack
Awsome pack for if you want to make a zombie game
The review is greatly appreciated.
Deaker24
All assets are awesome from synty I can't wait for the next for the planets asset.
Thanks, the review is appreciated.
Awesome
Awesome pack, worth every single euro. Very high-quality assets.
Thanks, the review is appreciated.
View full details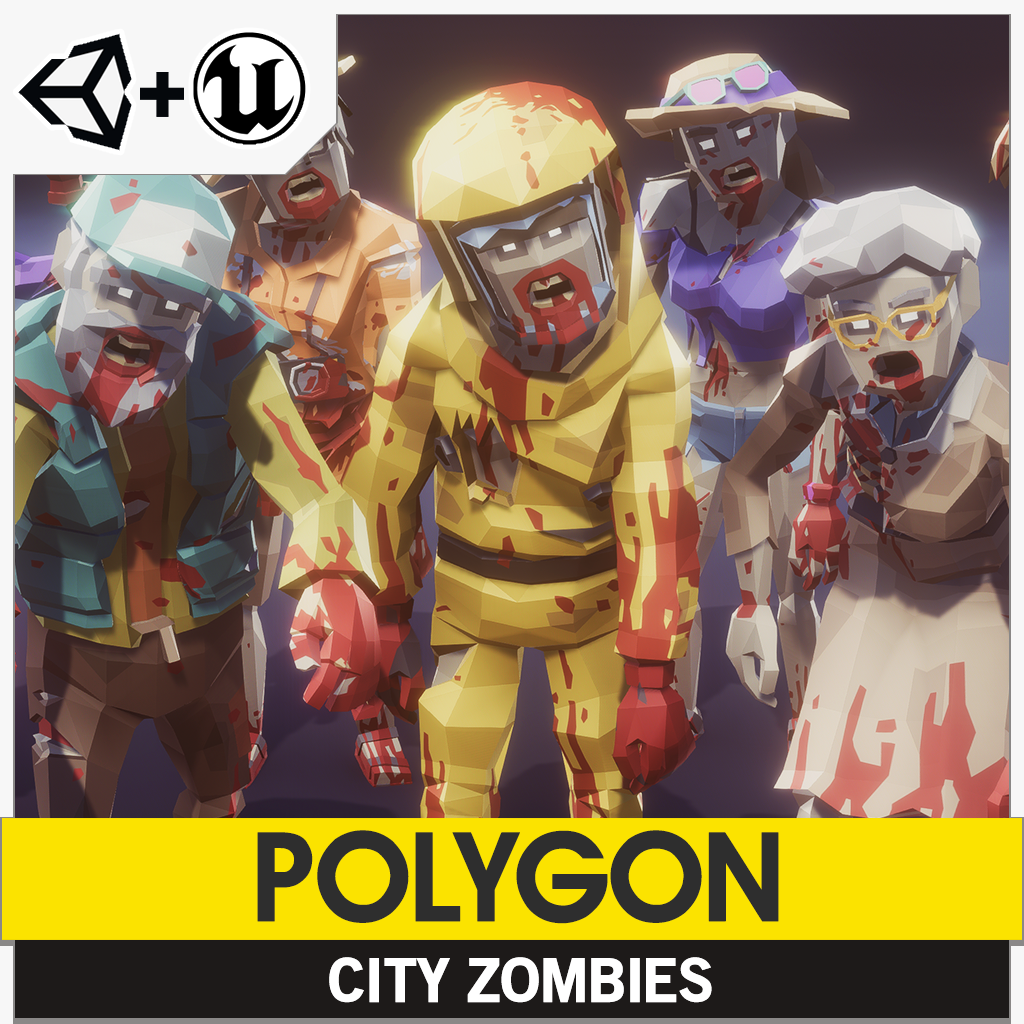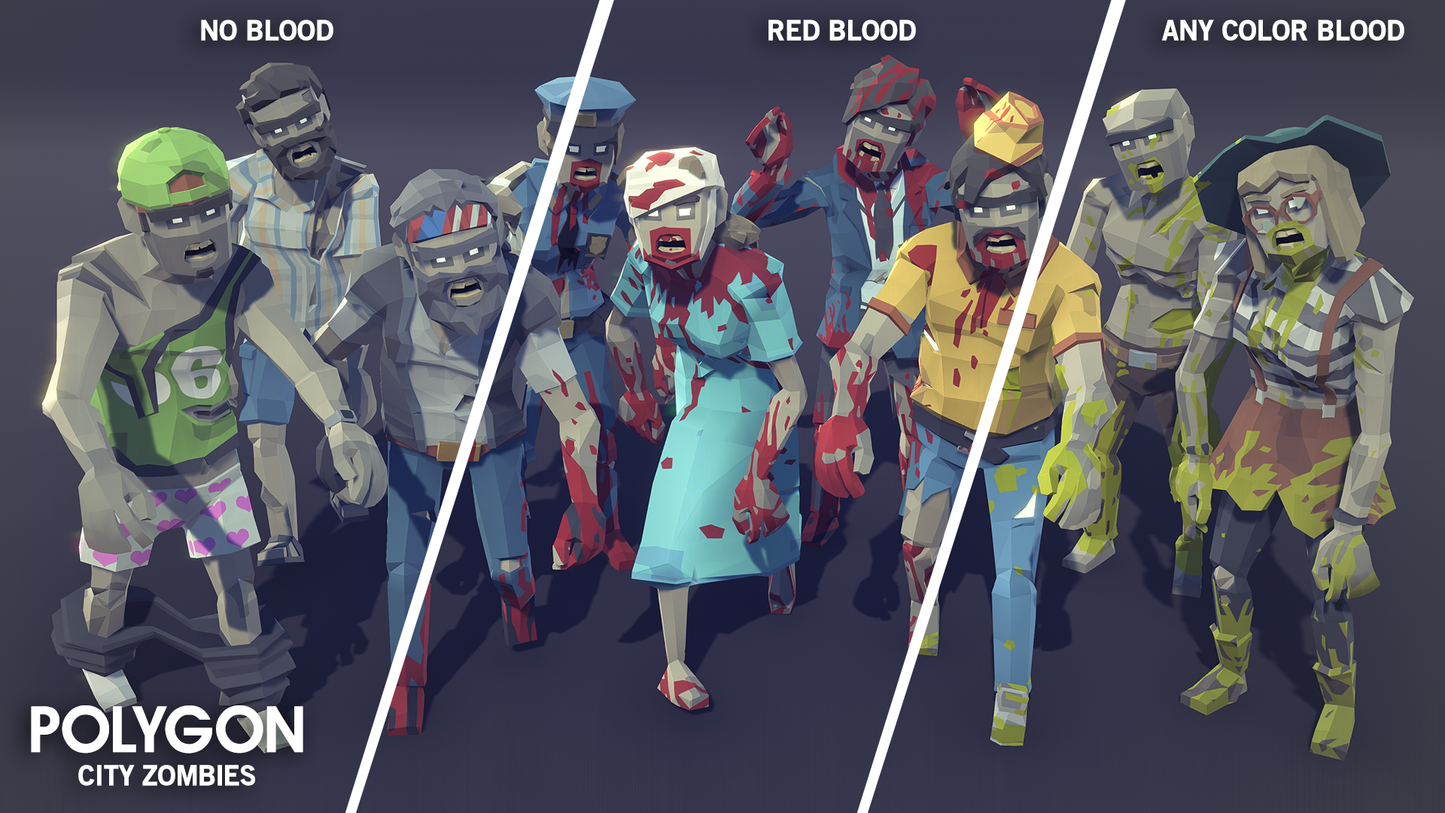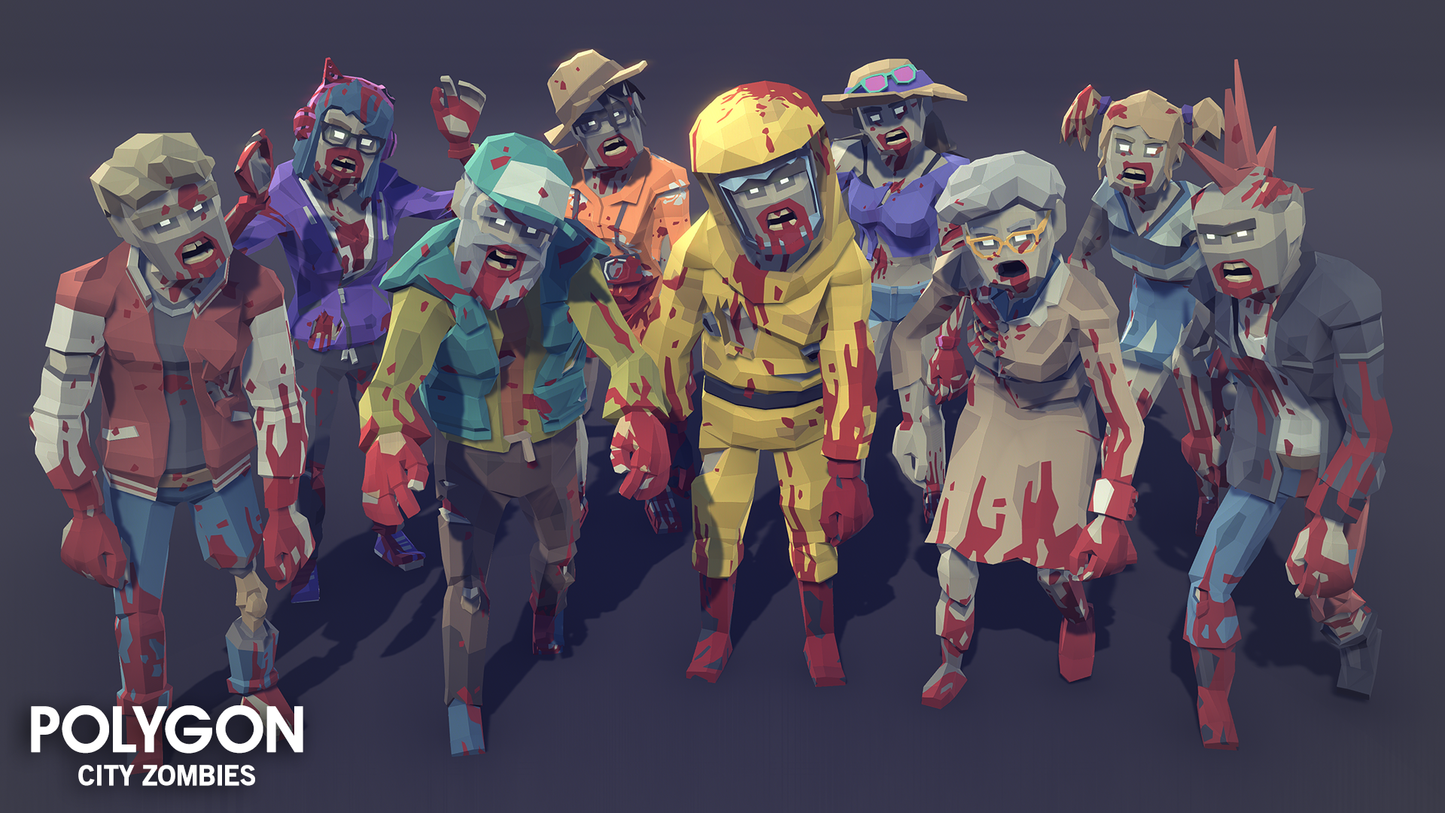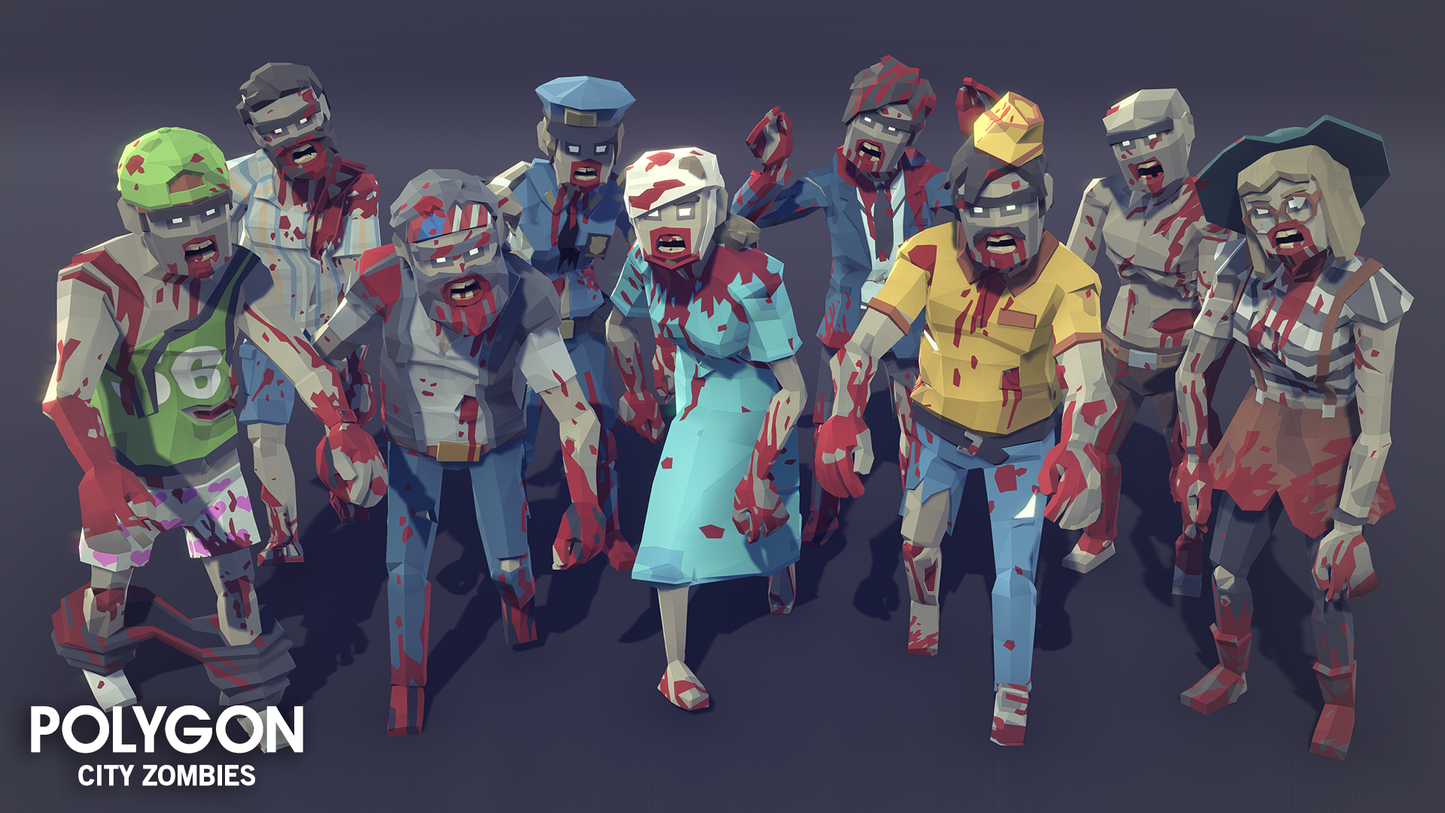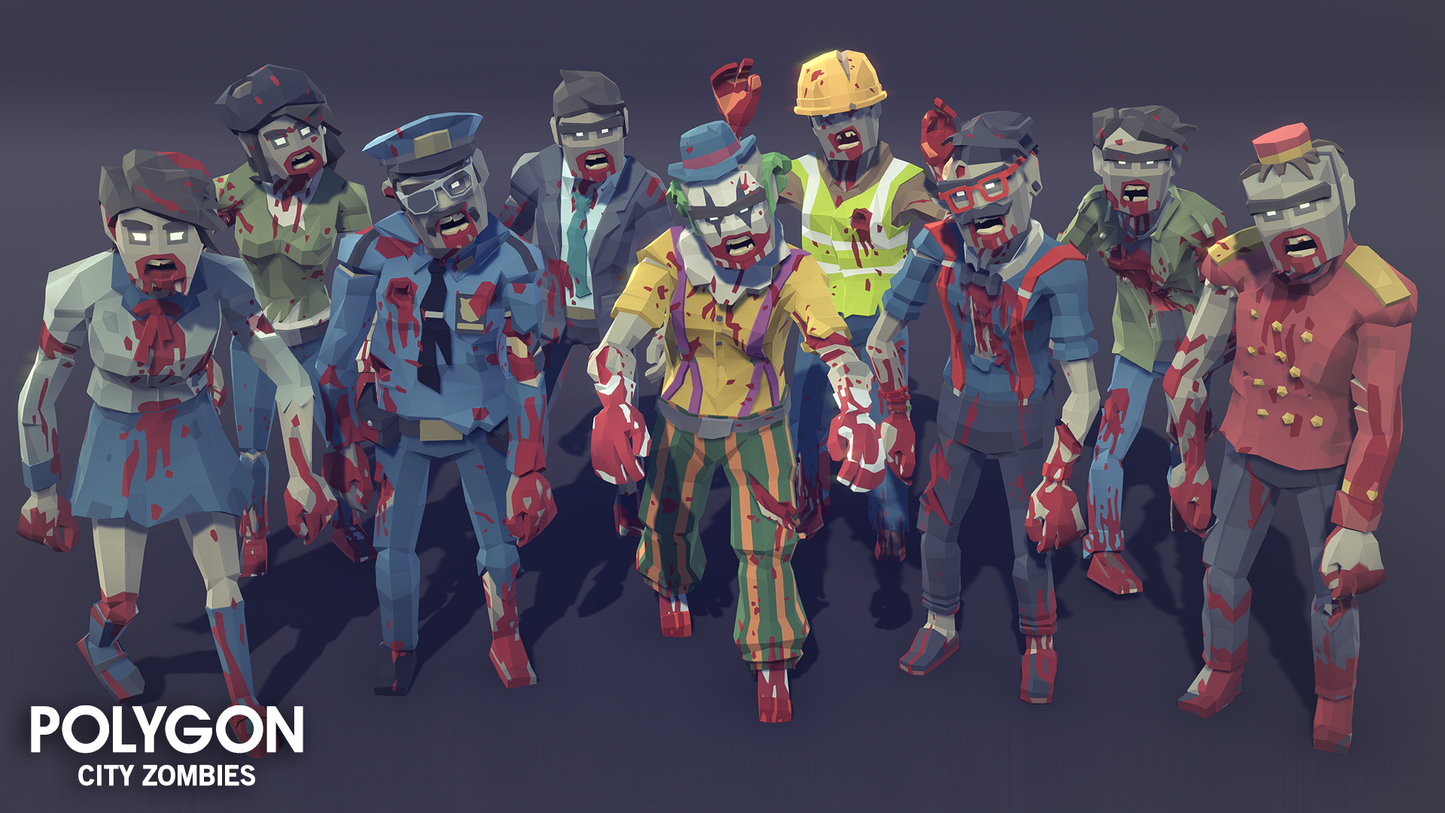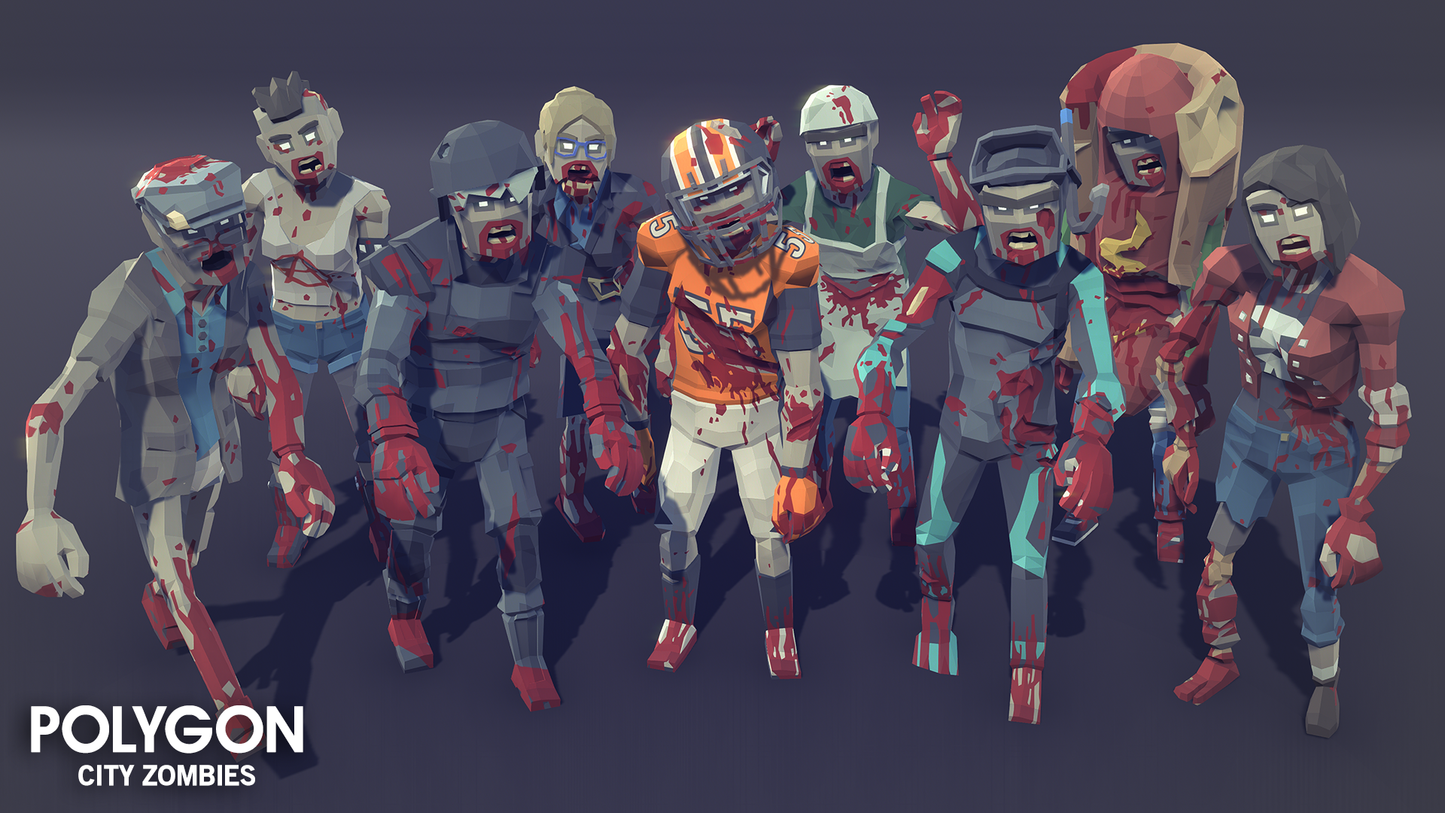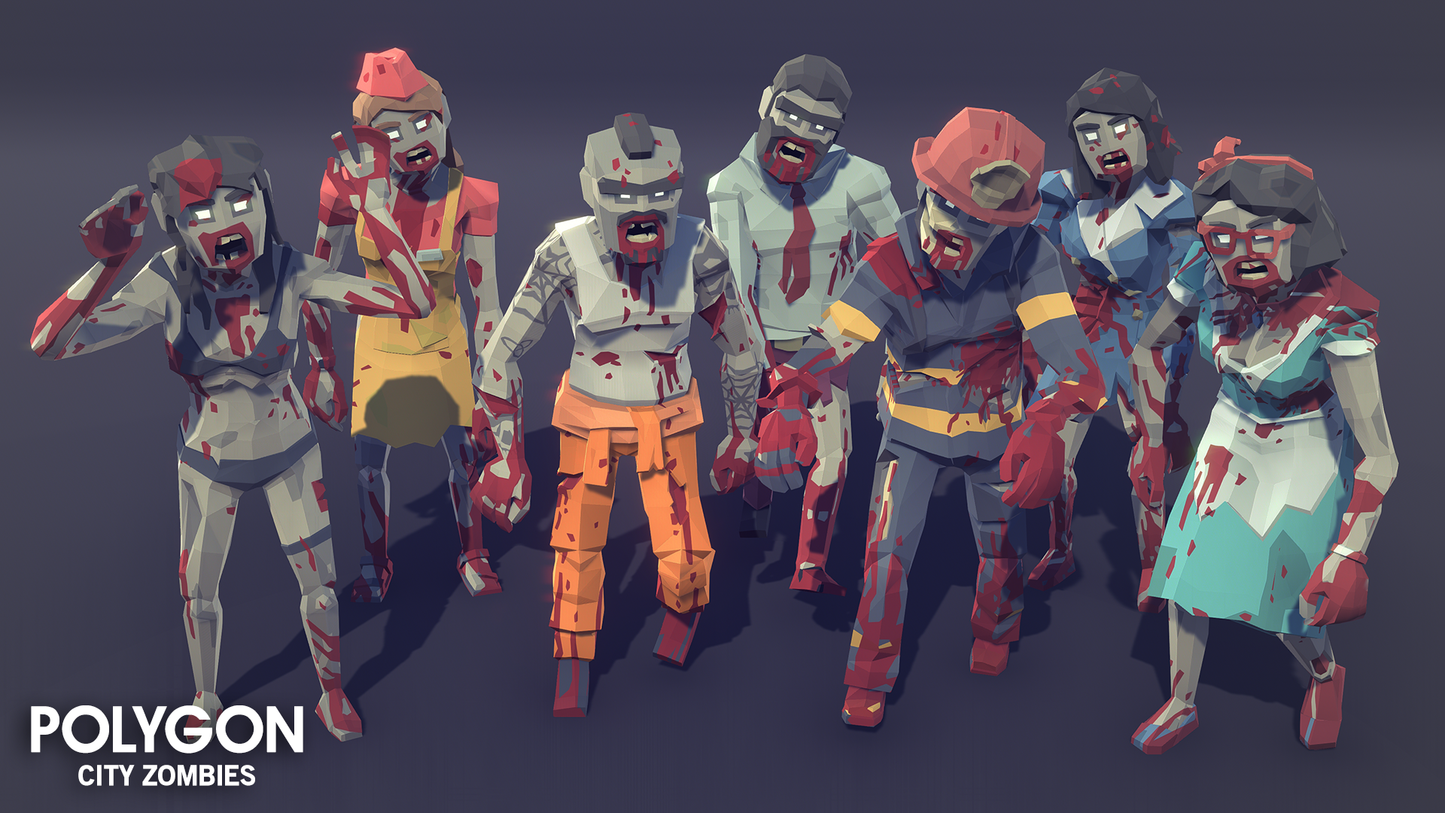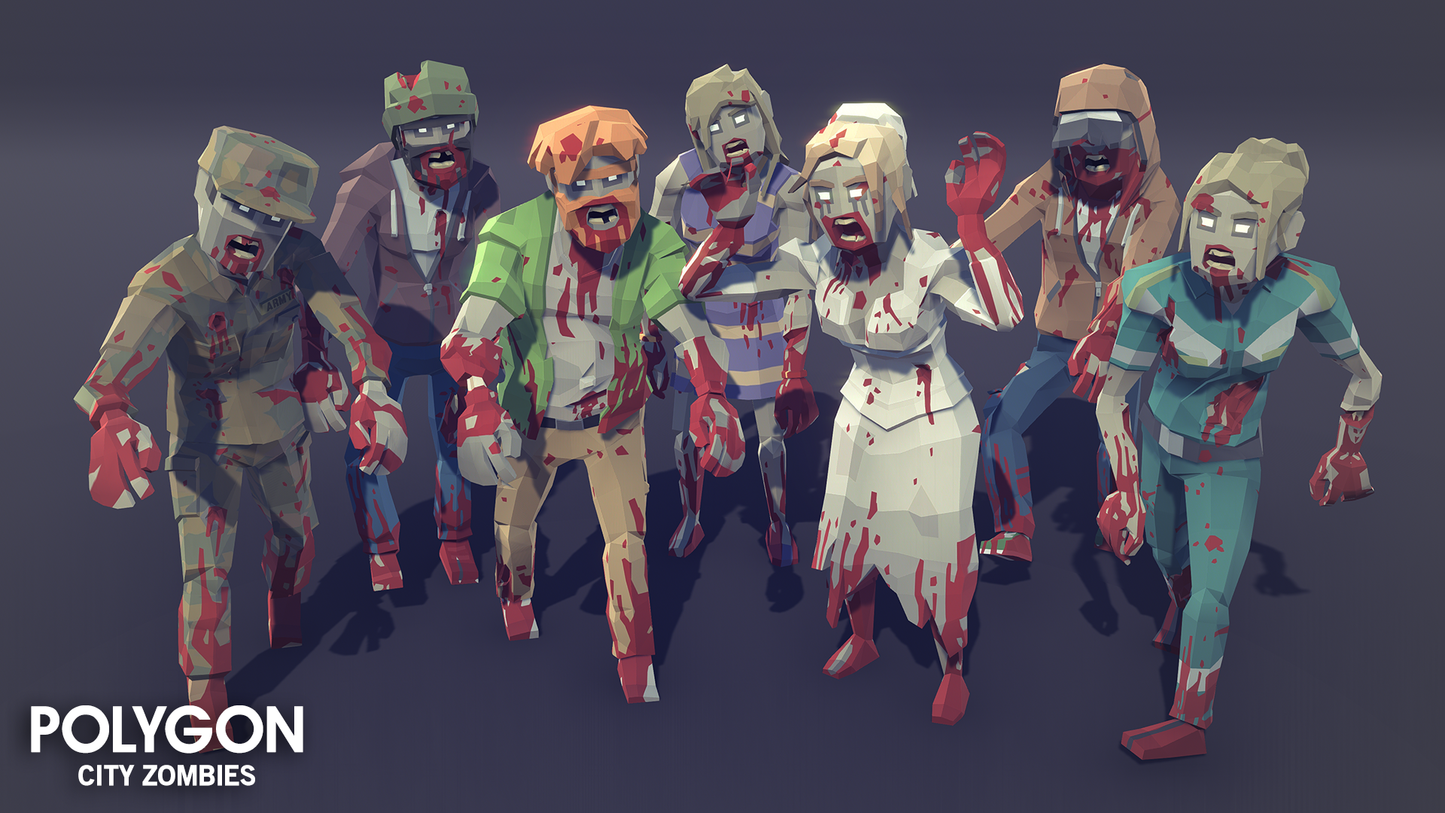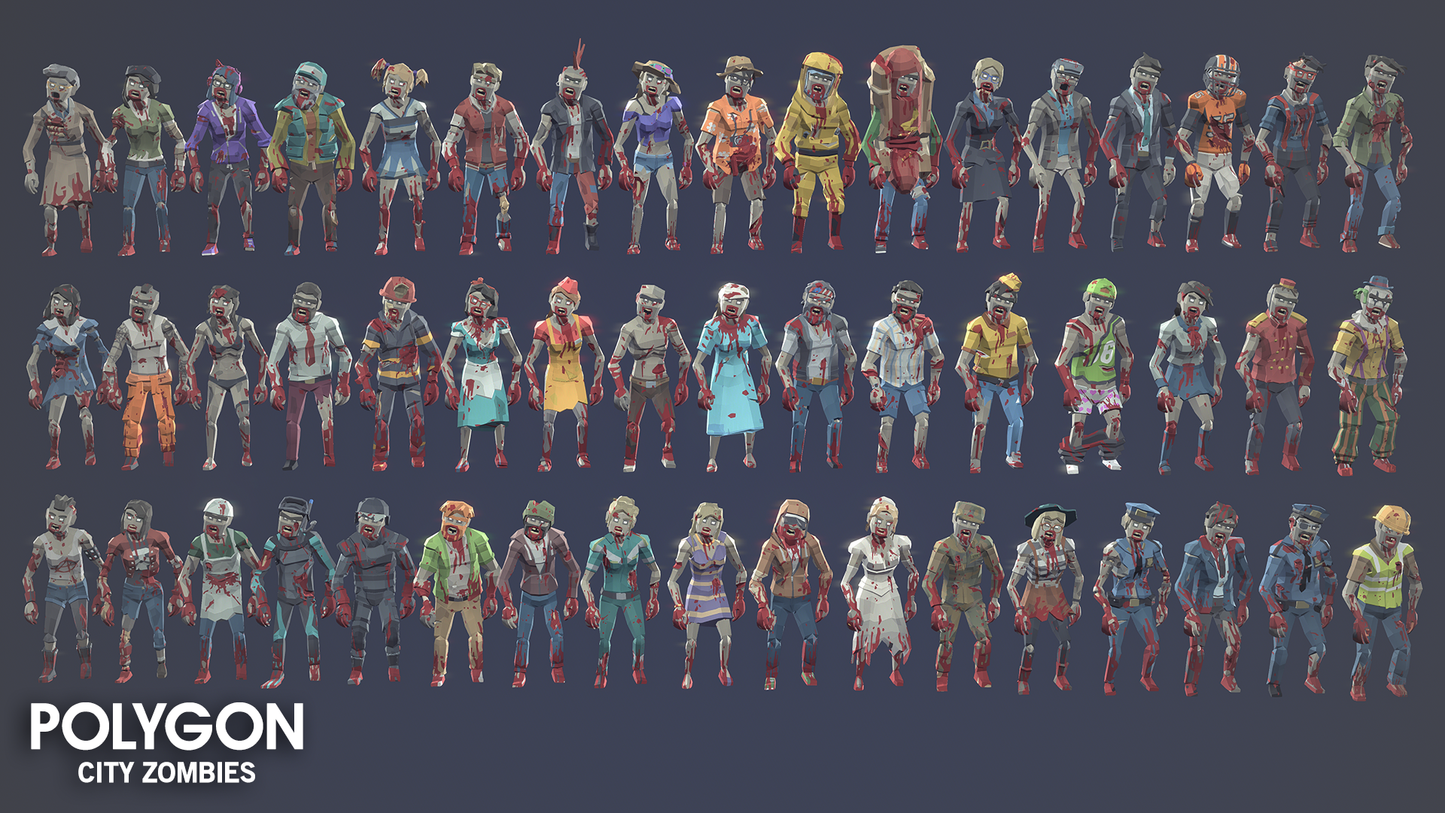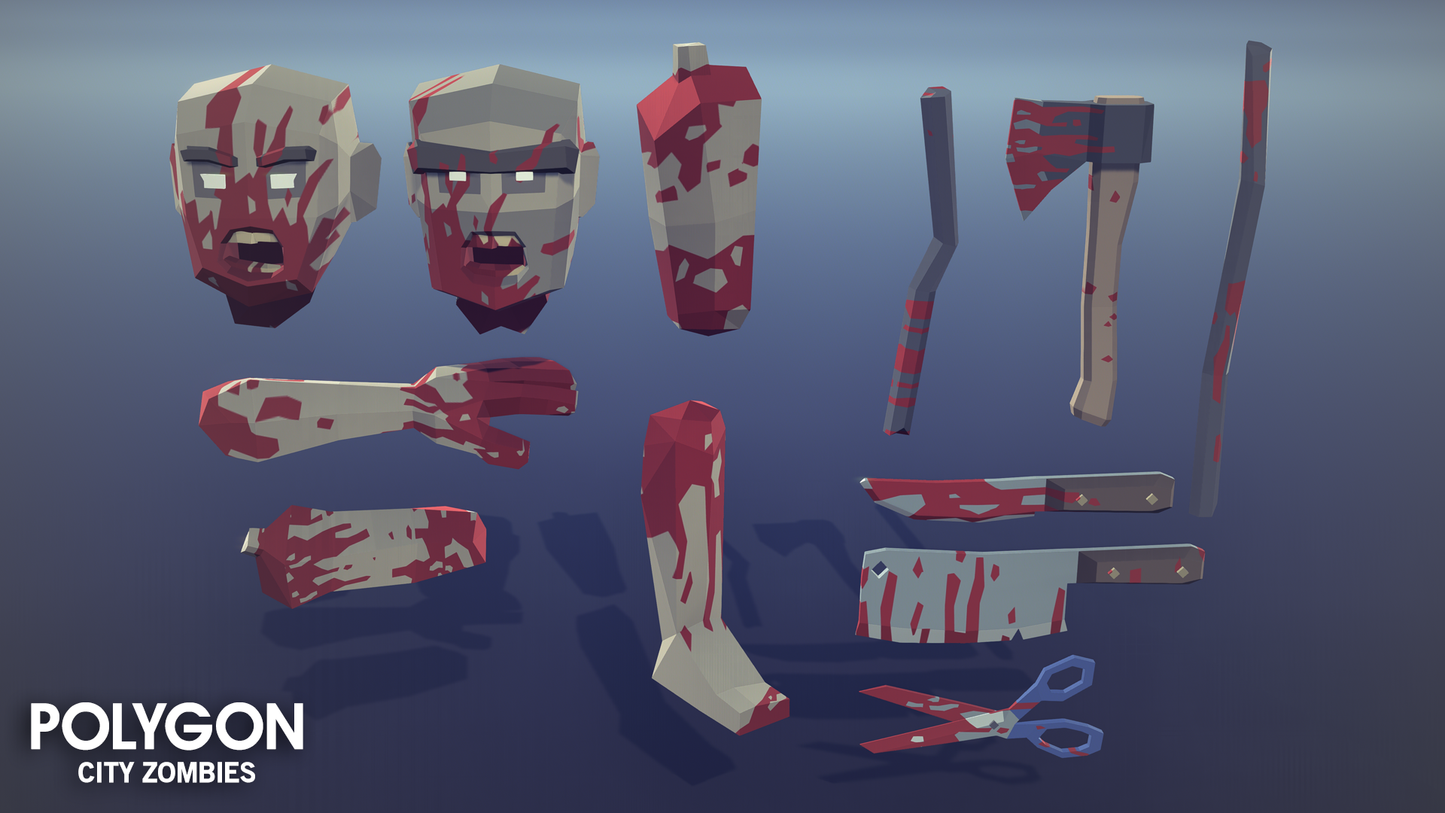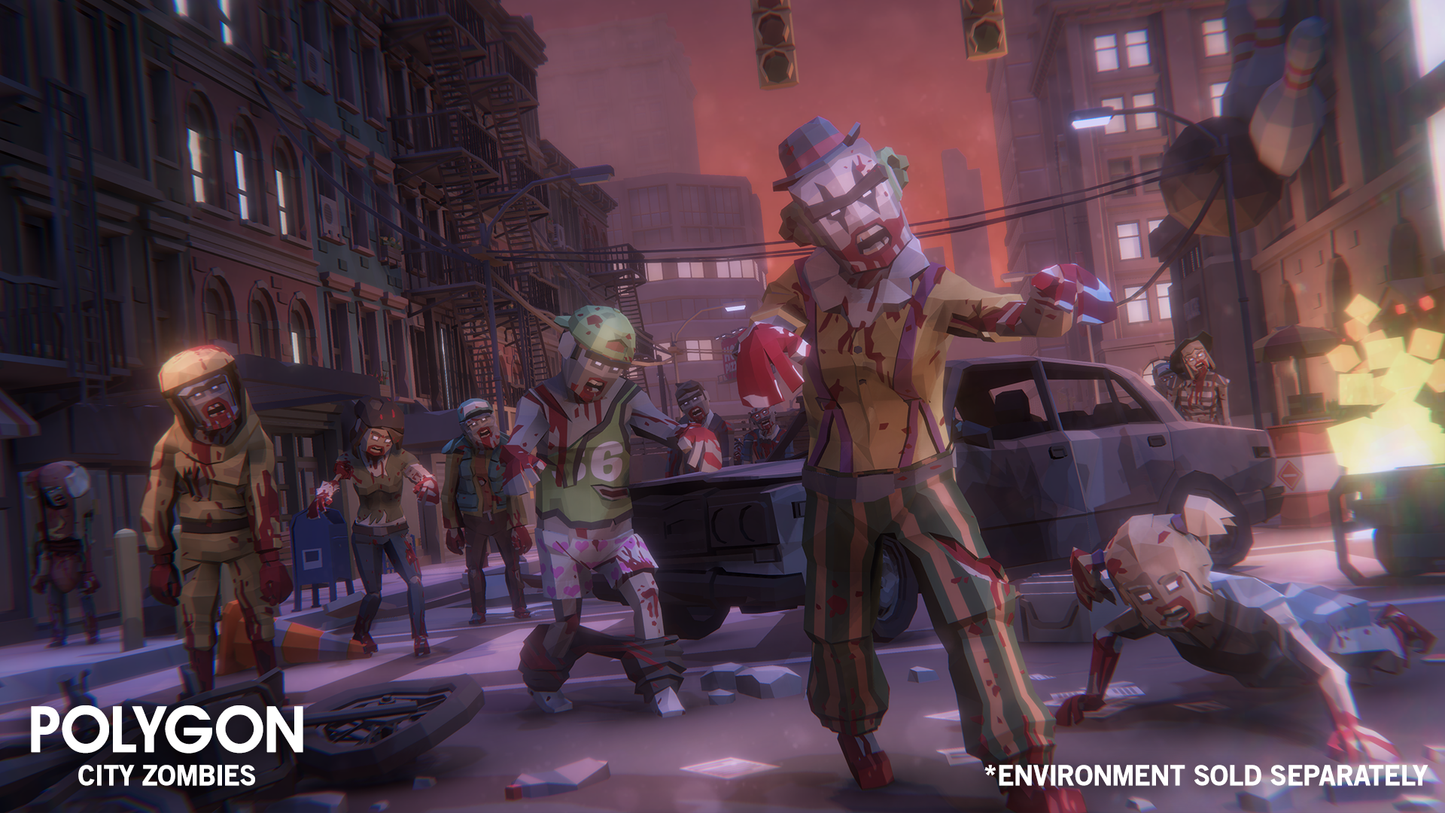 *Excludes New Releases and FREE Assets