Regular price
$199.99 USD
Sale price
$99.99 USD
Unit price
per
BYOB 50% Off
Sold out
5 seats per copy - Licence
Synty Studios presents: POLYGON - Dungeon Realms
An Epic Low Poly asset pack of characters, props, weapons and environment assets to create a Fantasy themed polygonal style game.
Modular sections are easy to piece together in a variety of combinations.


◼ Key Features ◼
- Fully Modular Dungeons!
- Includes a MASSIVE demo scene - (Character poses indicative only)
- OVER 1,118 Detailed prefabs are included with this pack.

◼ Assets ◼
Characters (x19)
Big Demon, Dwarf Casual Female, Dwarf Casual Male, Dwarf King, Dwarf Miner, Dwarf Soldier Female, Dwarf Soldier Male, Dwarf Worker, Hero Female, Hero Male, Nomad Female 01, Nomad Male 01, Nomad Female 02, Nomad Male 02, Nomad Male 03, Demon Skeleton 01, Demon Skeleton 02, Demon Skeleton 03 and Undead Knight.

Character Attachments (x69)
Ears, Faceplates (x2), Feather, Hair (x14), Hats, Headwrap, Shoulder Armor (x7), Hoods, Horns, Masks (x4), Neckwraps (x2), Turban, Animal Skull, Crown, Undead Head, Undead Helmet, Undead Skull, Bandana, Beards (x10), GasBag, GasMask, Helmets (x8)

Environment (x480)
Bones, Bramble, Well, Crystals, Dust, Balustrade, Beams, Floors, Forge, Gate, Grate, Lava, Wheel, Obelisk, Doors, Fireplace, Tunnels, Windows, Giant Golem, Grass, Hell Chains, Floating Rocks, Grounds, Ring, Rocks, Spikes, Mountains, Plants, Cliffs, Rubble, Sand, Waterfall, Shrine, Skull, Spider Web, Statue, Trees etc

Buildings (x62)
Walls, Towers, Tiles, Stairs, Pillars, Bridges, Archs, Tents etc.

Props (x373)
Anvil, Banners (x11), Barrel, Big Horn, Caliper, Basket, Beads, Chest, FlagLine, Hammock, Hanging Bag, Lantern, Plank, Platform, Pot, Roll

Weapons (x81)
Axes (x13), Knifves(x5), Mace (x7), Pack Axe, Shields (x8), Spears (x8), Staff (x6), Swords (x27), Hammer (x6)

Vehicles (x2)
Sand Boats (x2)

FX (x32)
Sparkle, Candel Flame, Cart Rail, Embers (x2) Dust (x2), Fires (x5), Gold Sparkle, Floating Rocks, Lava Bubbles, Lava Rocks (x3), Lava Steam (x2), Orb, Sand Waterfalls (x3) Sparks (x2), Steam (x2), Sun Shafts etc

◼ Compatibility ◼
- Character setup to work with Mecanim (no animations included in this pack)
- View our tutorial on converting to the Universal Render Pipeline.
- Compatible with Unity 2020.3+
- Compatible with Unreal 4.22+

◼ Licence ◼

The following custom licence applies
 to this asset in addition to the Synty
 Store License Agreement.
END USER will be prohibited from using the asset license for the following products:
Creation of Non-Fungible-Tokens (NFT) and/or use in Blockchain based projects or products.

Creation of content for Metaverse-related and/or game creation software and products.

3D printing for commercial use.
***Contents may vary between engines.  
Change Log
v1.2 (Unity)
- Fixed missing scripts on convex collision
- Cleaned up folder structure of the pack
Share
Amazing creative art work!
A must buy asset! Lovely!!
Really cool !!! ...
They are really cool and easy to use.I want to collect them all : ).
Thanks, the review is appreciated.
Awesome pack.
As per with Synty, I am impressed with their content, I wanted this pack for a while but opted for other purchases prior, this will almost complete the collection I am looking for, until they tempt me yet again..
Thanks for taking the time to leave a review.
Dwarves, dwarves, and more dwarves
Being a fan of dwarven aesthetics I thoroughly enjoy building using the dwarf tileset included in this pack.
Thanks, the review is appreciated.
Very good
Very good assets. I hope there will be more monsters in the future
Thanks for taking the time to leave a review.
View full details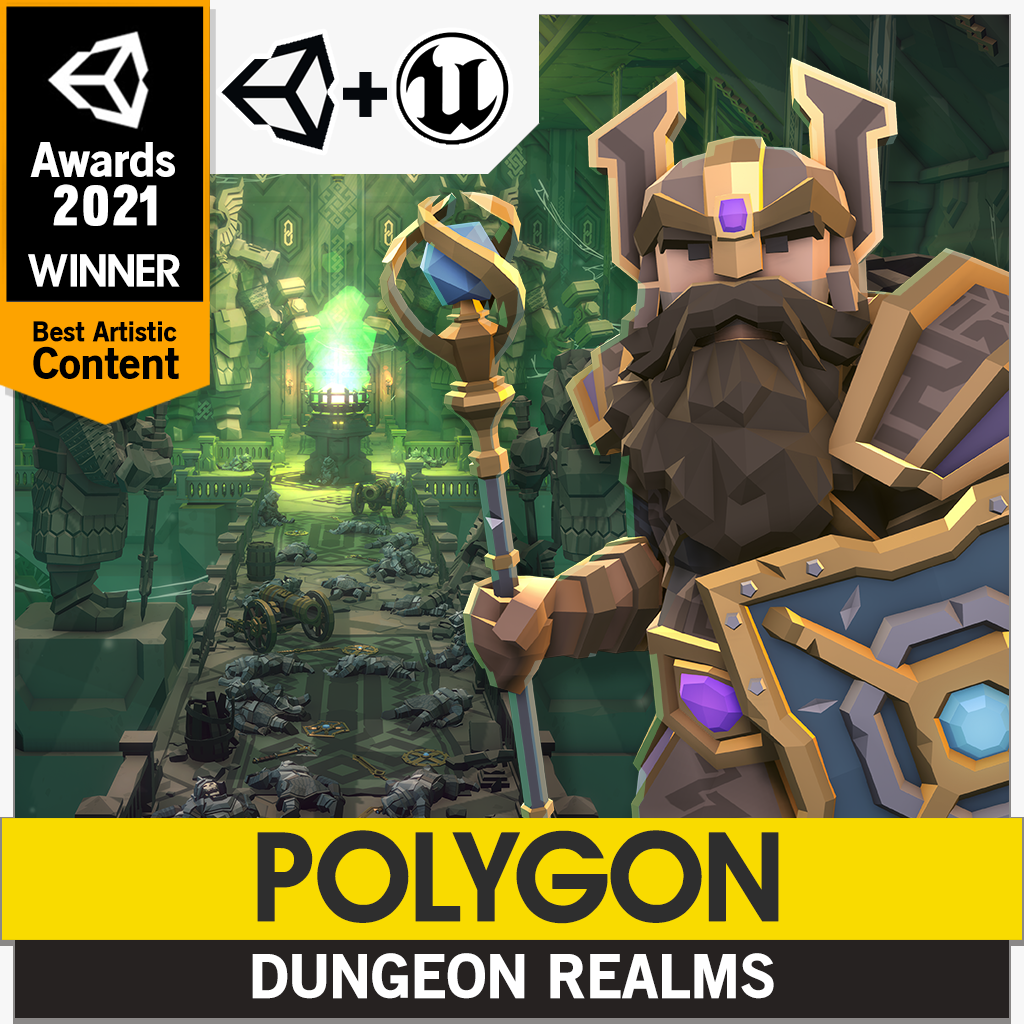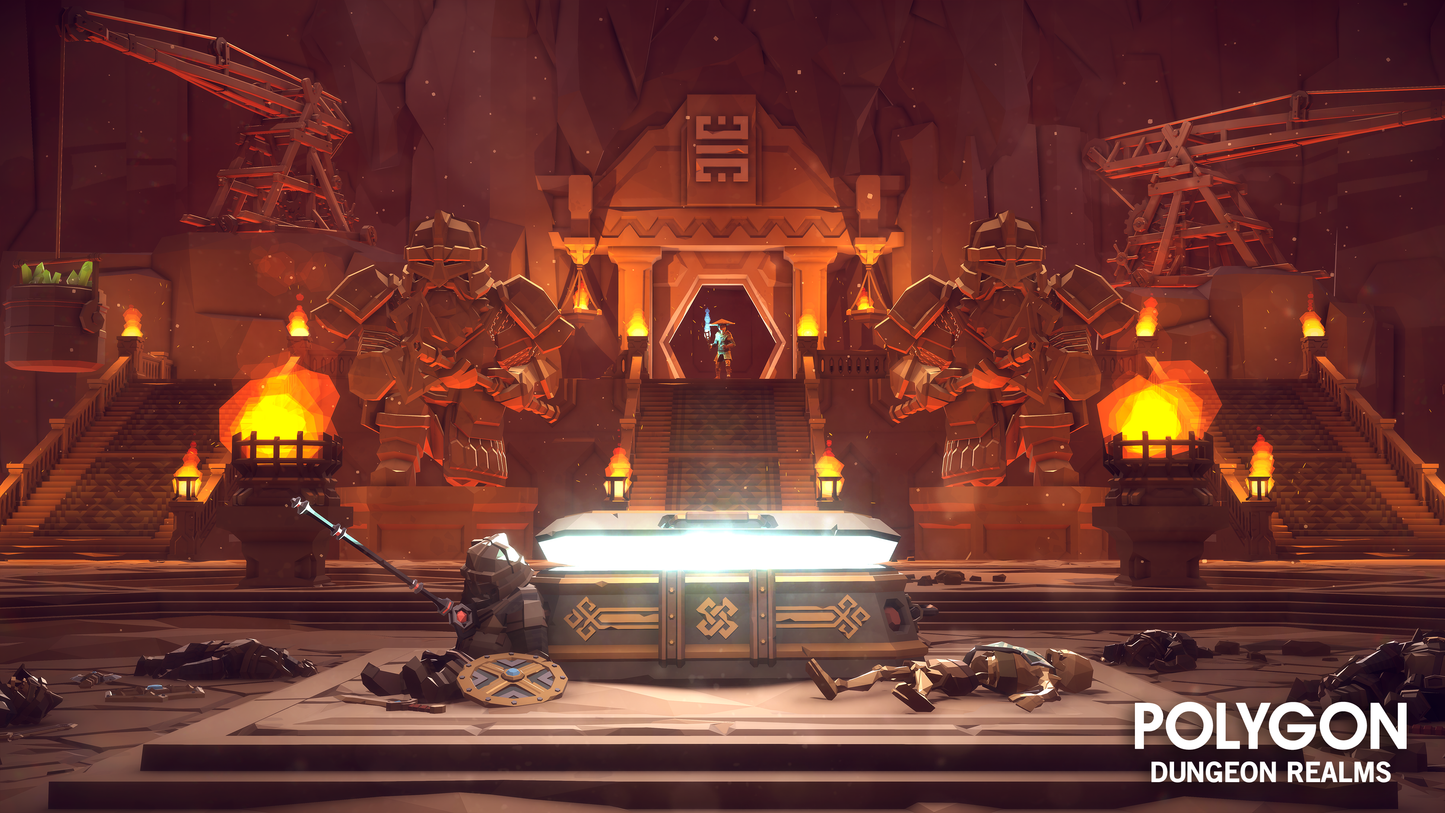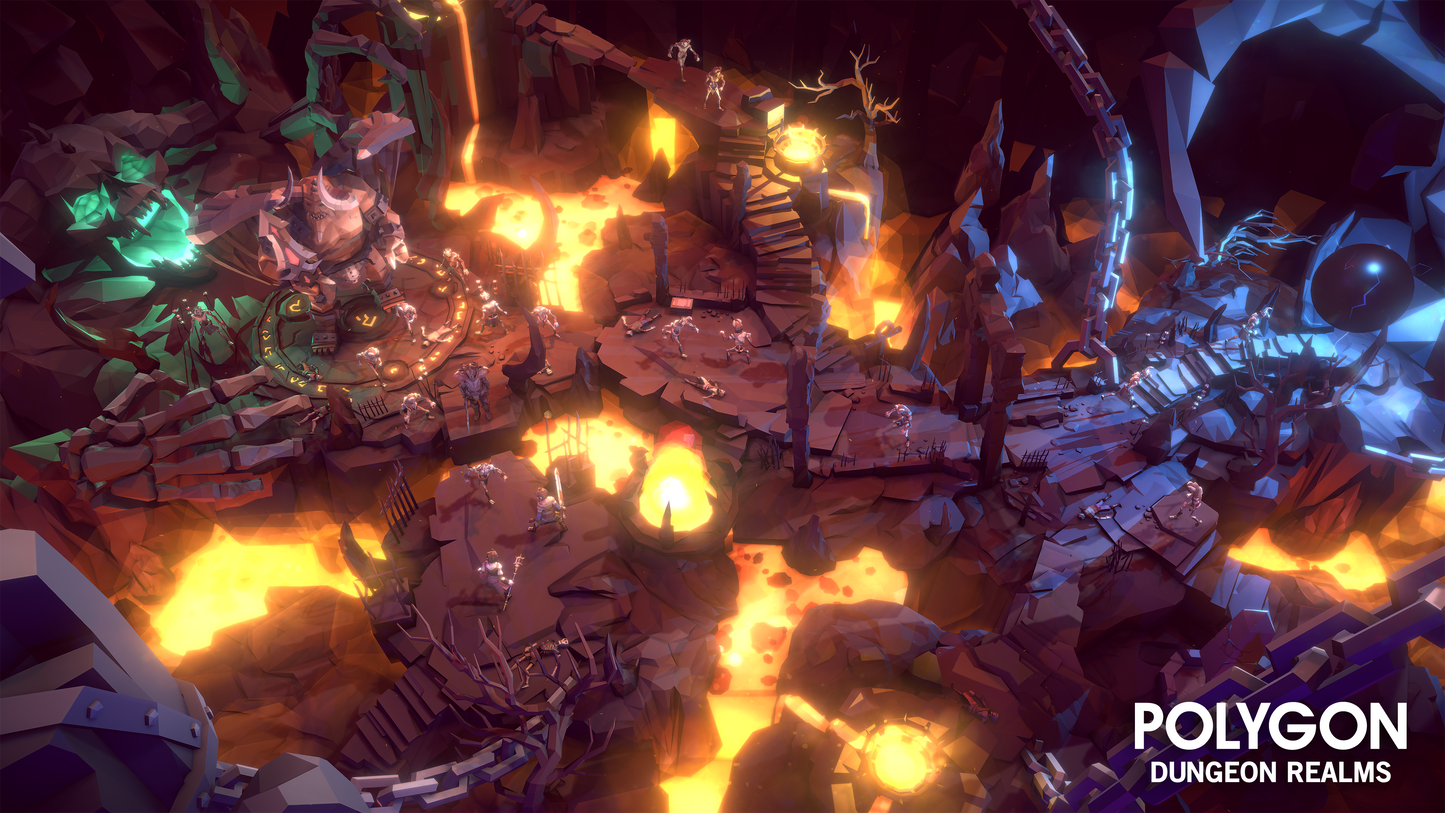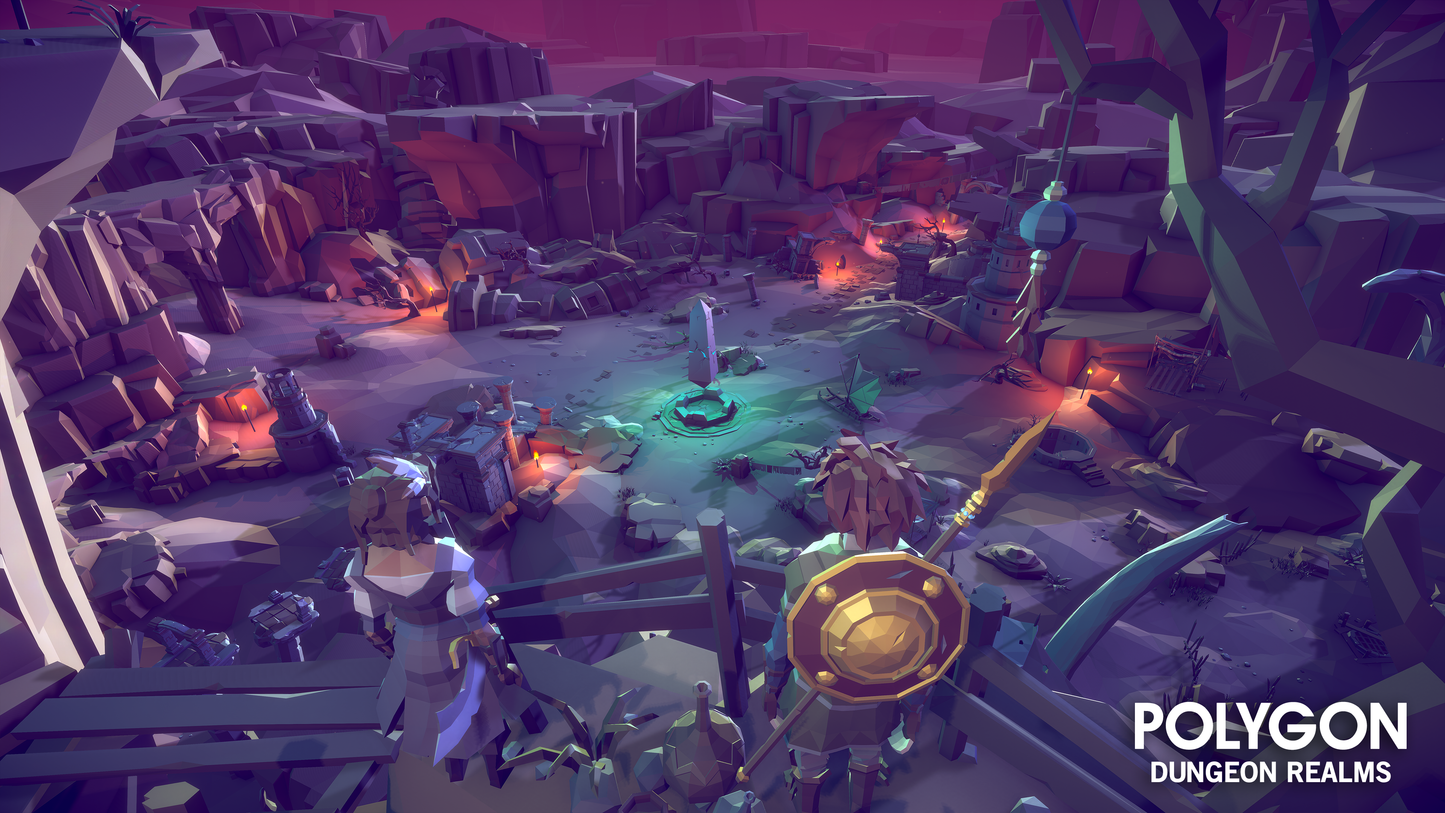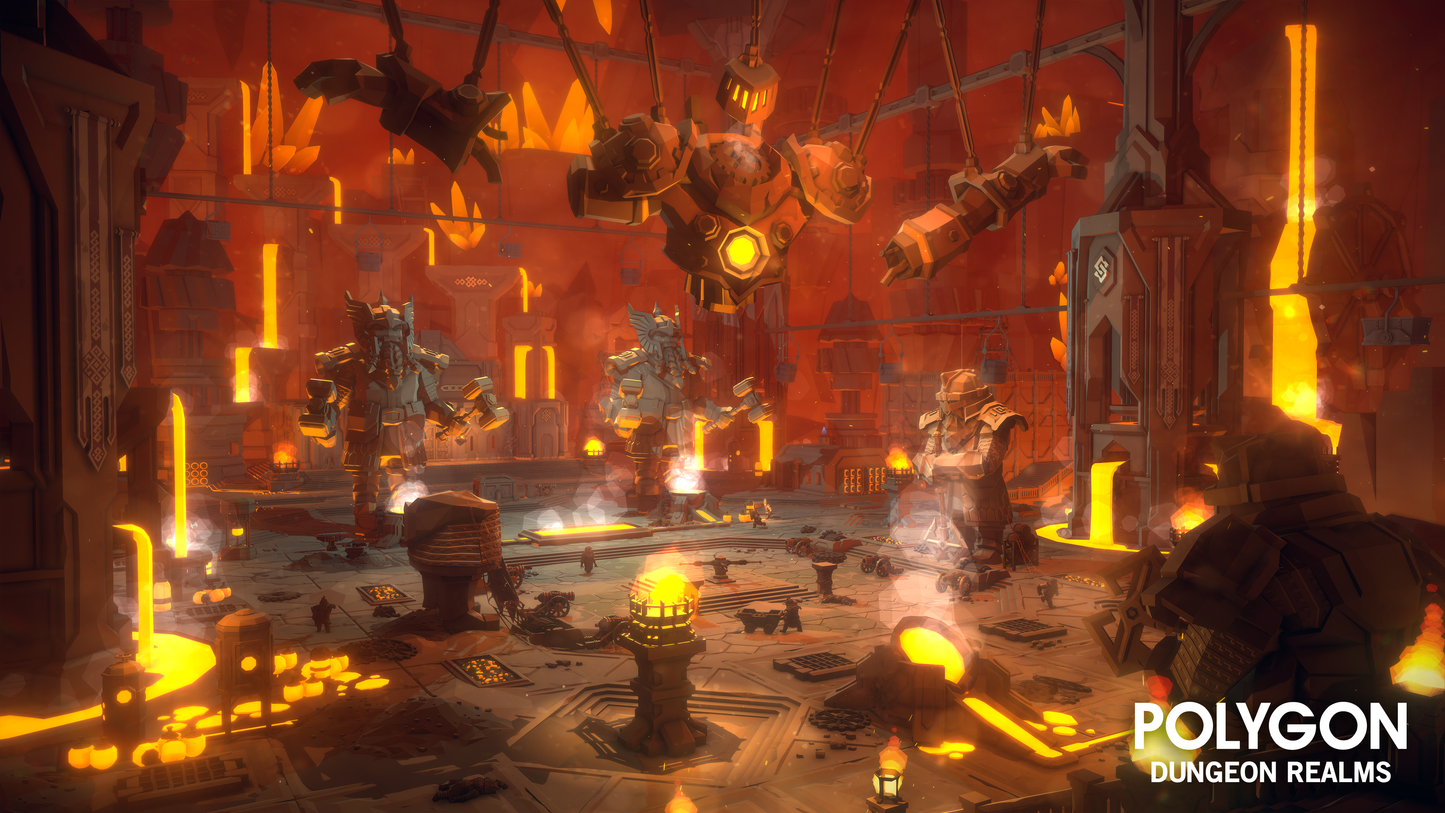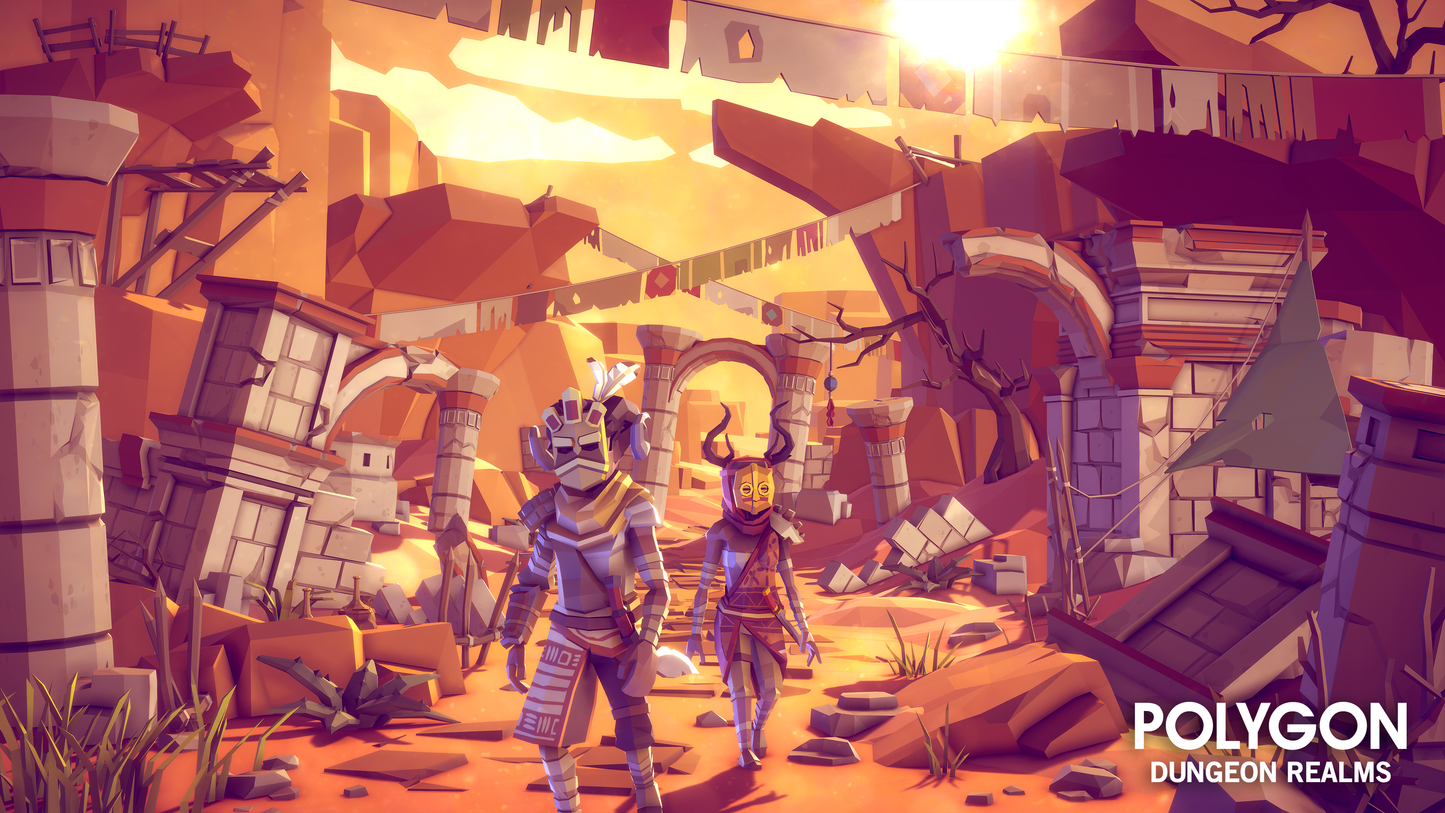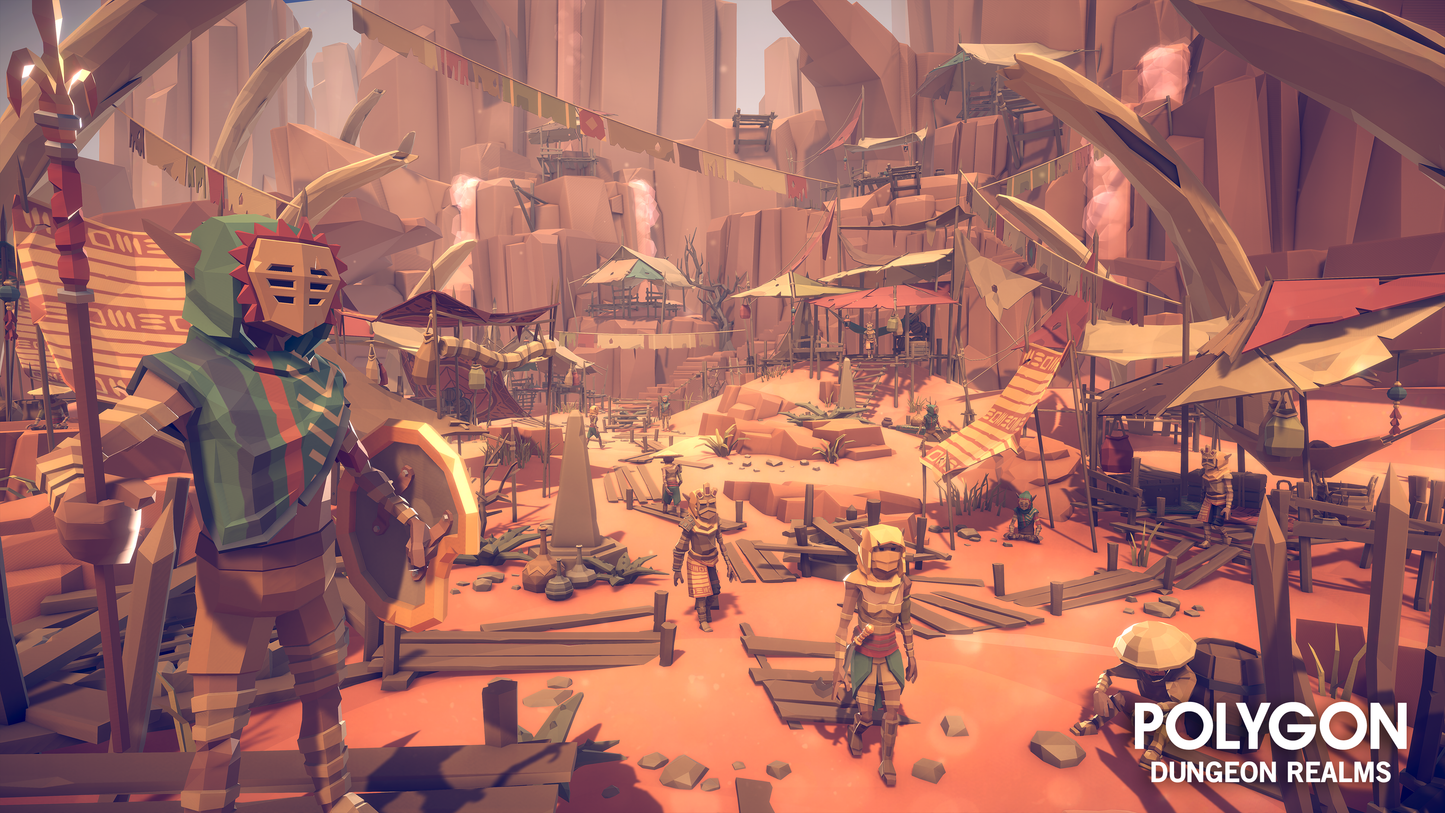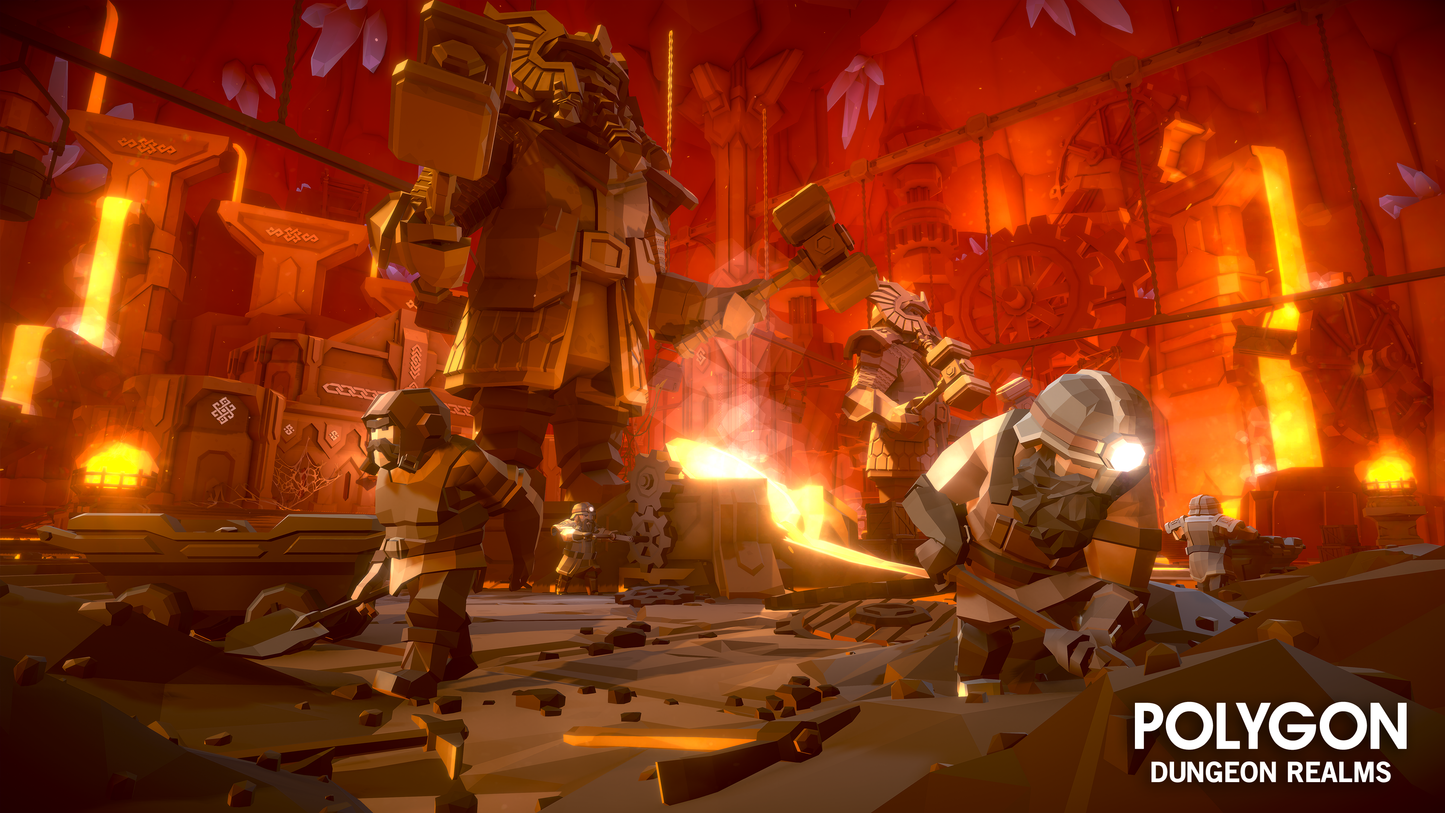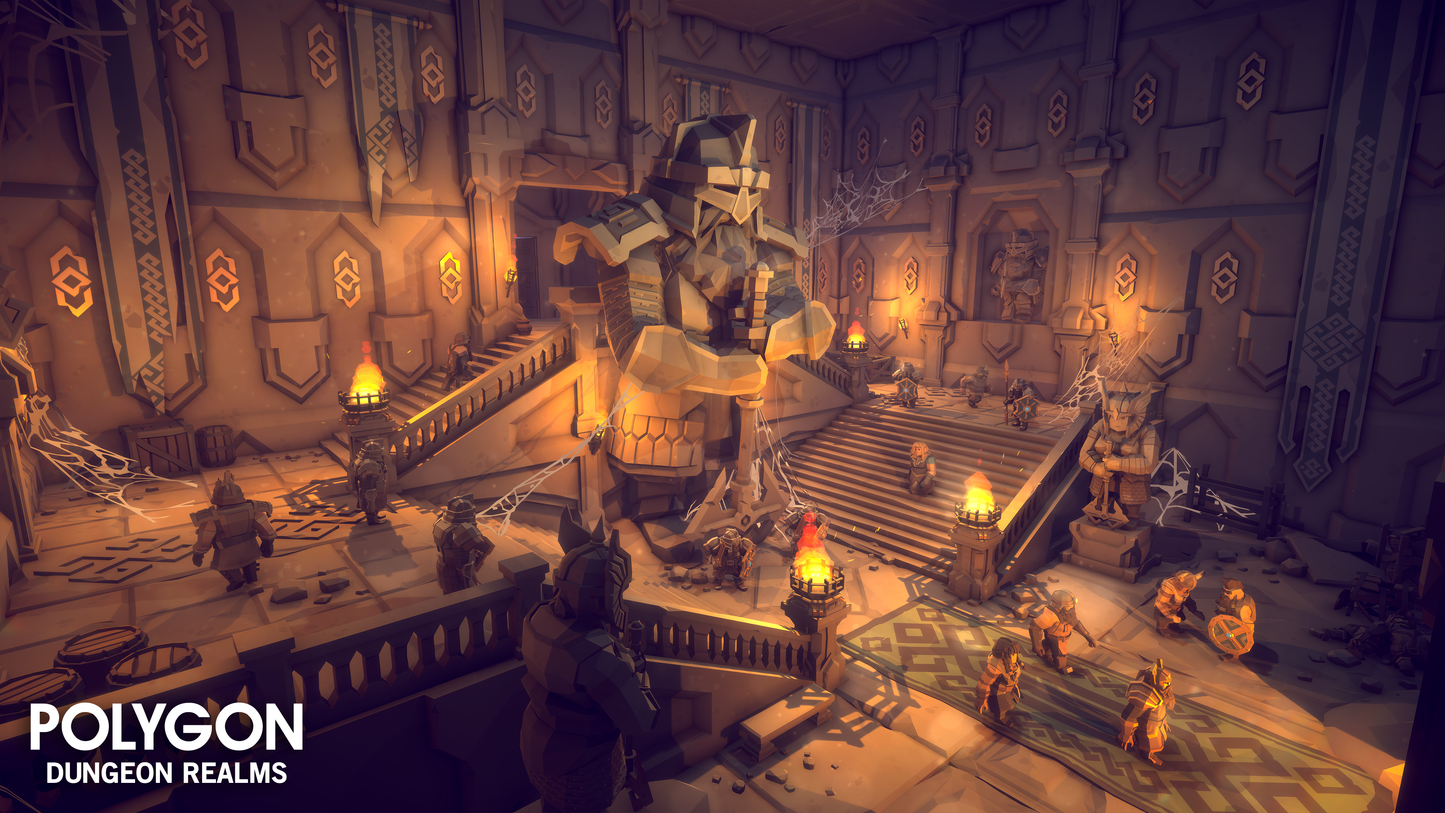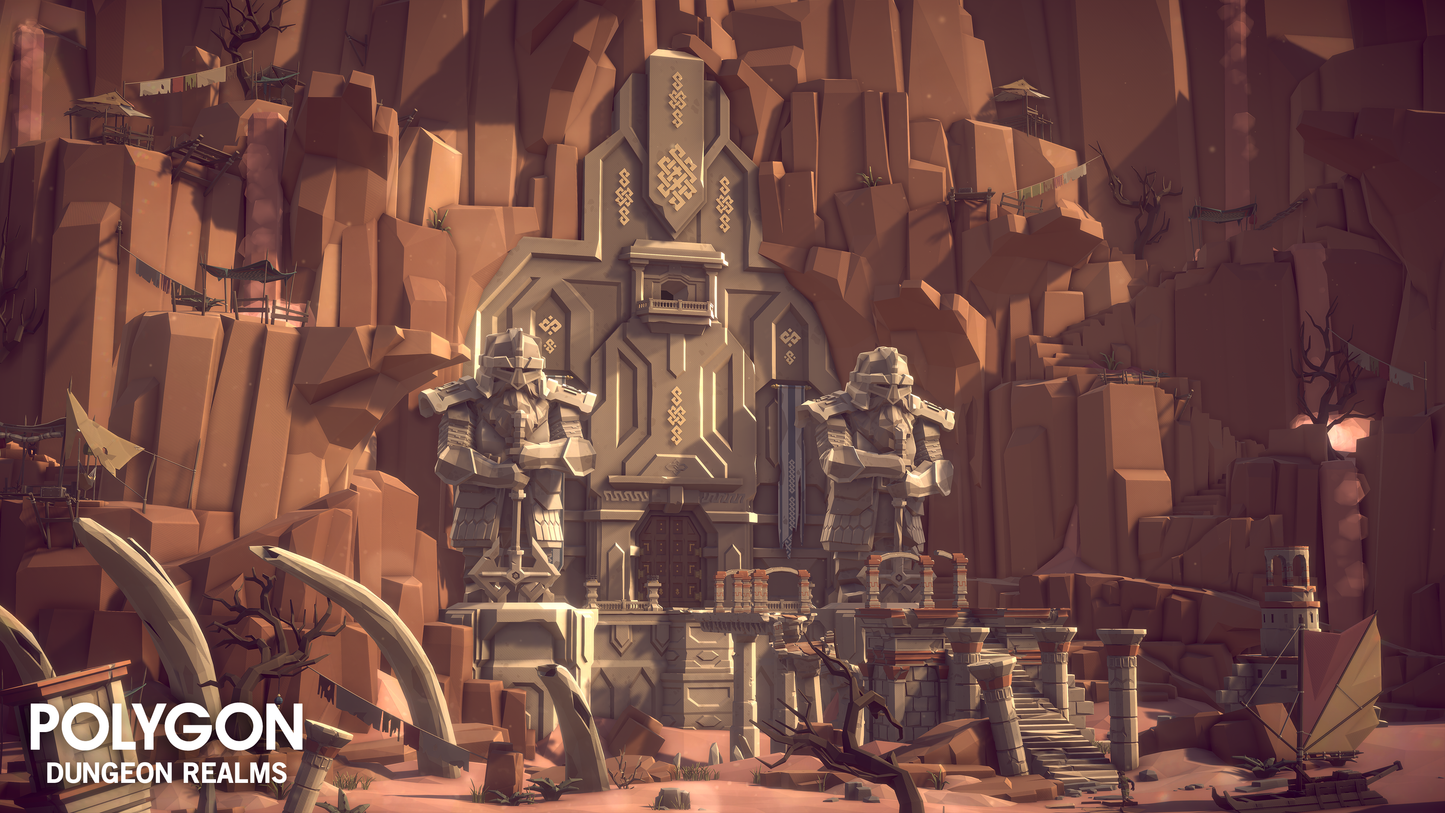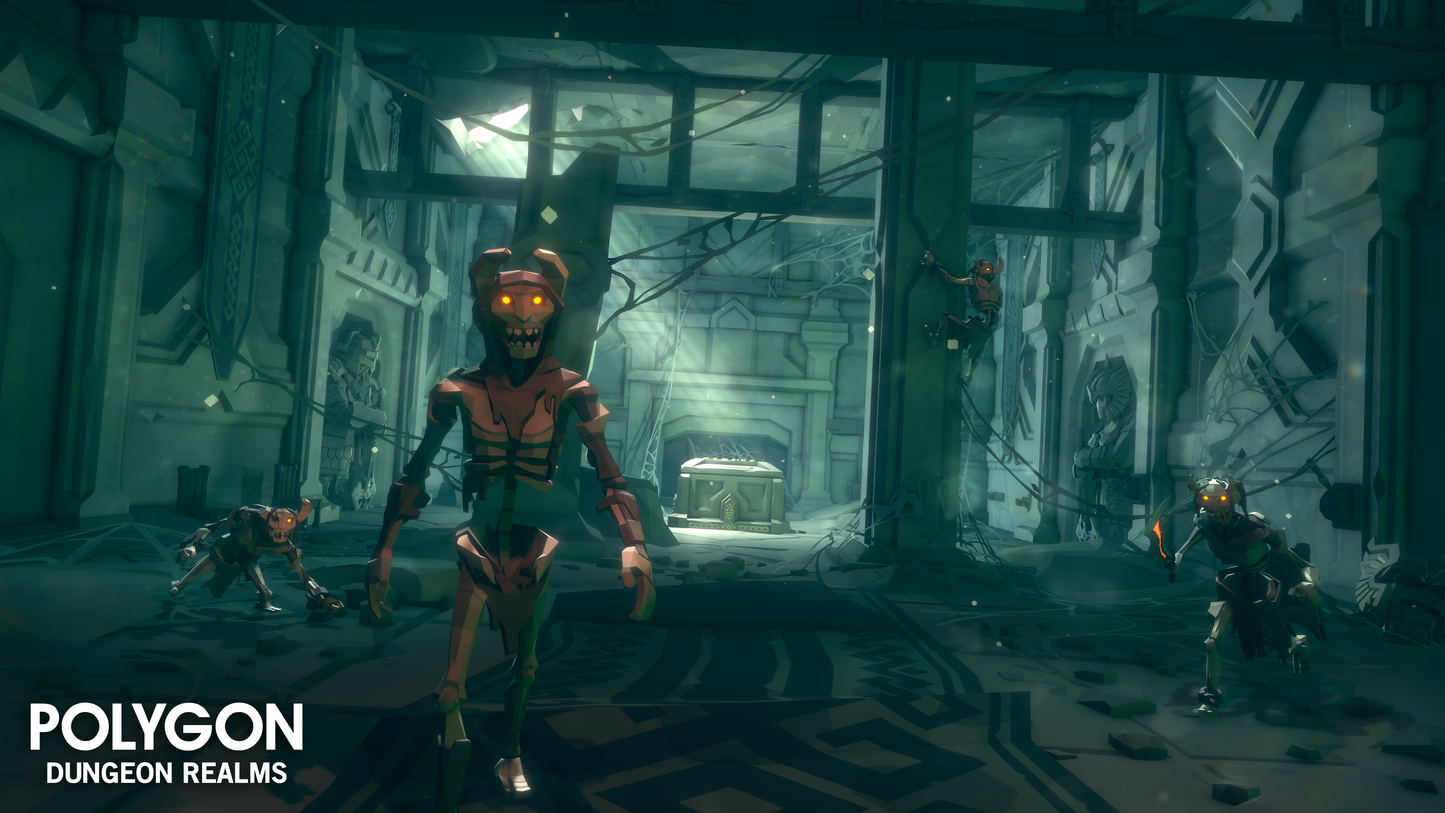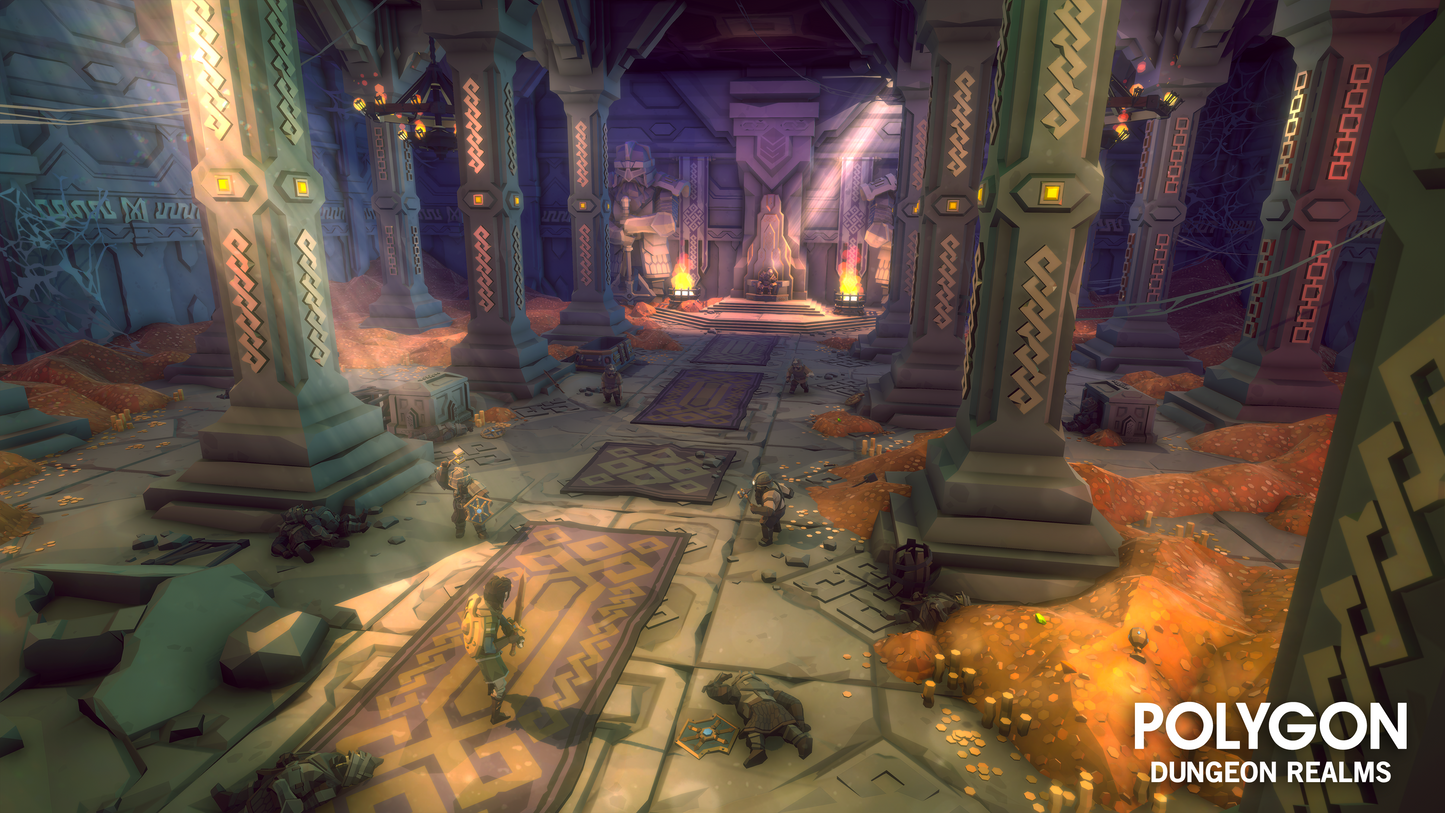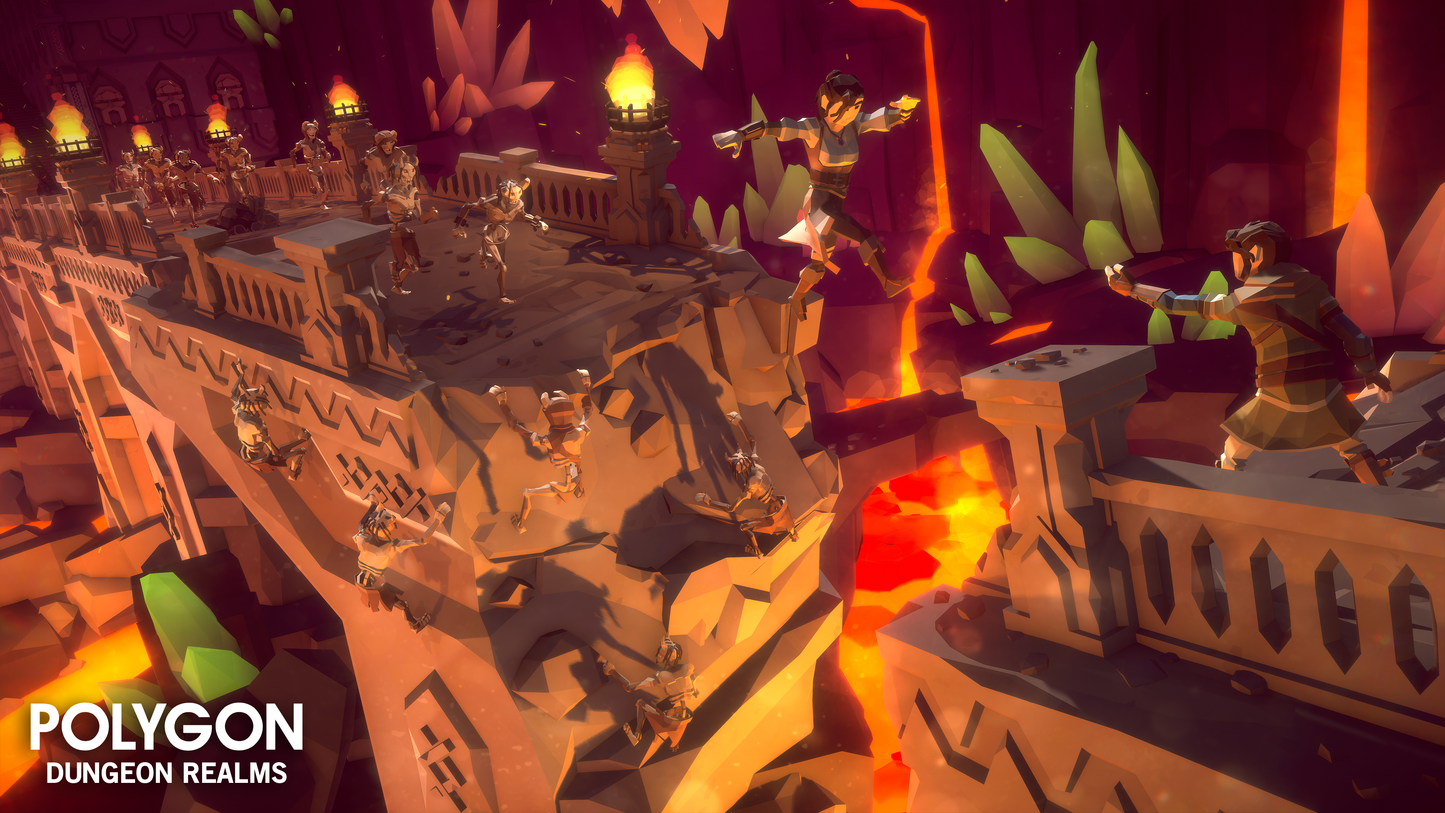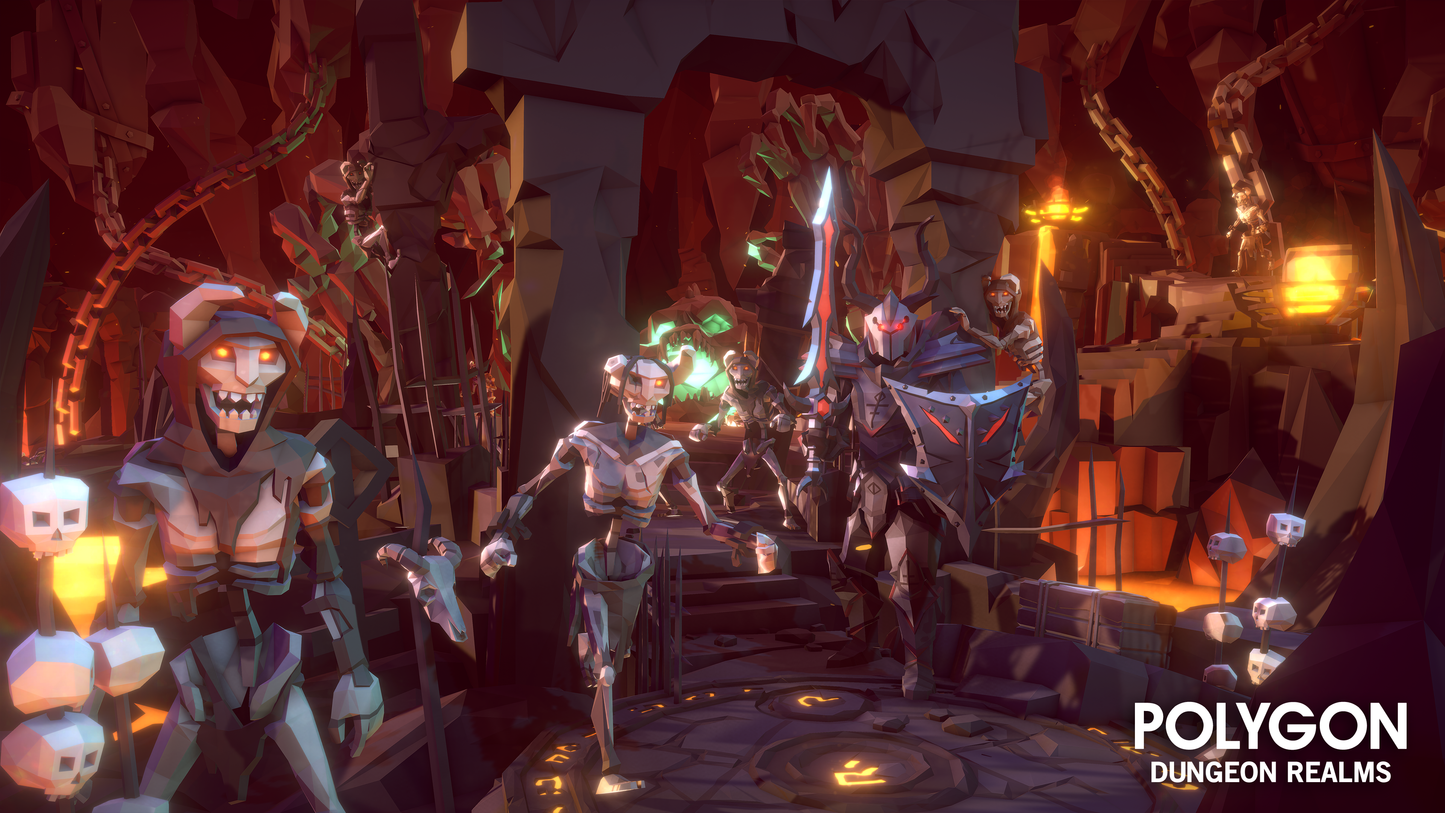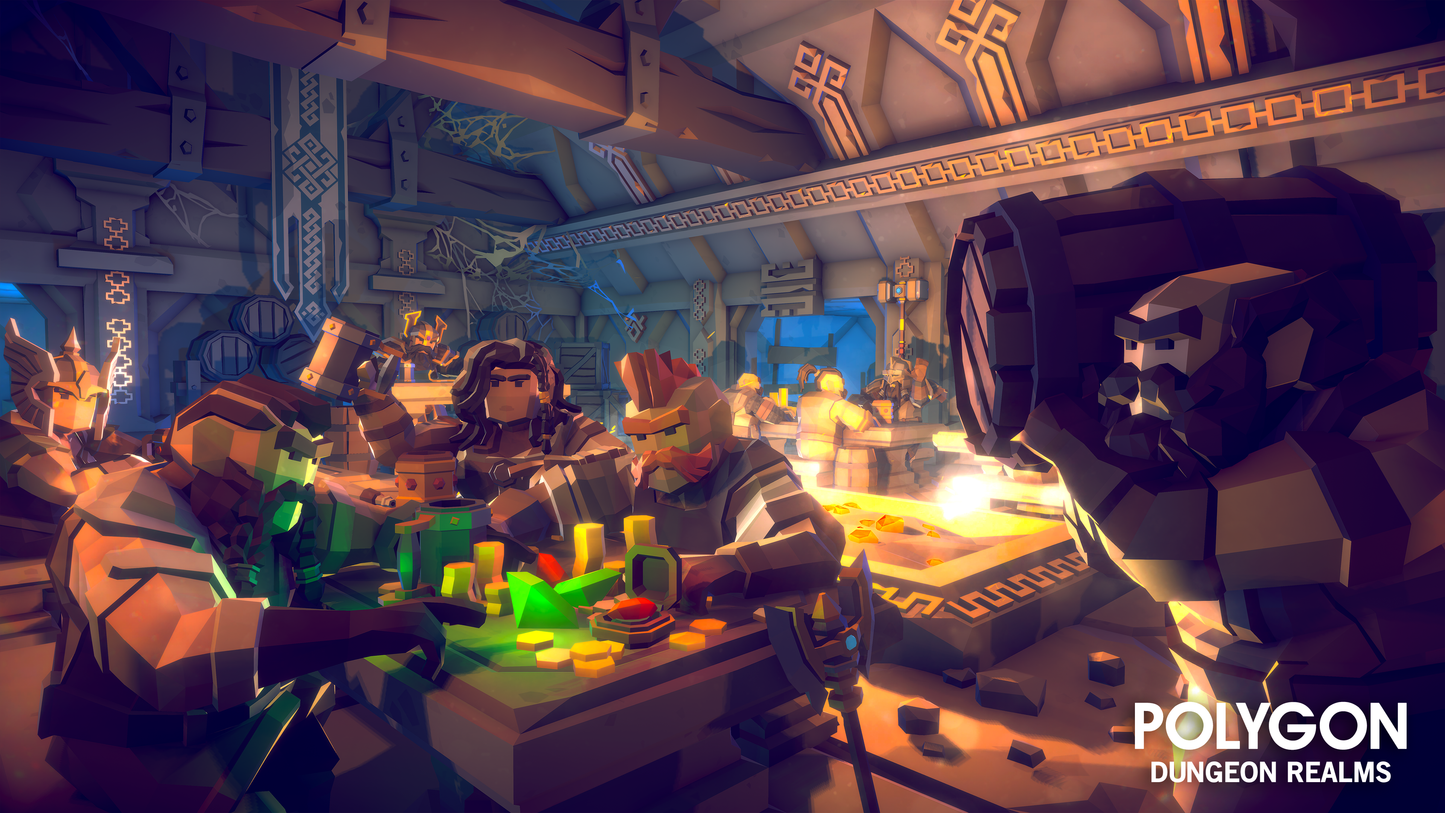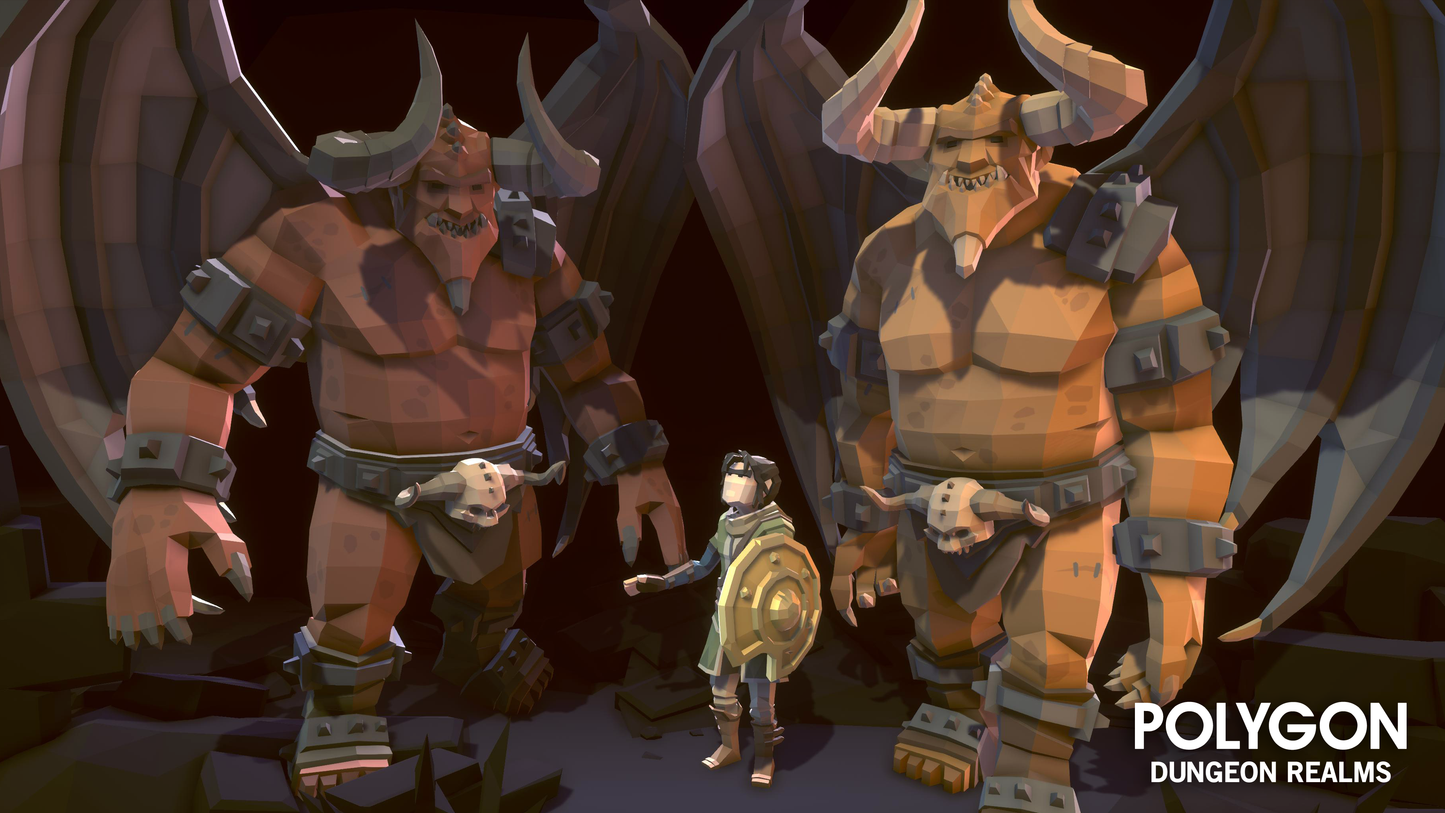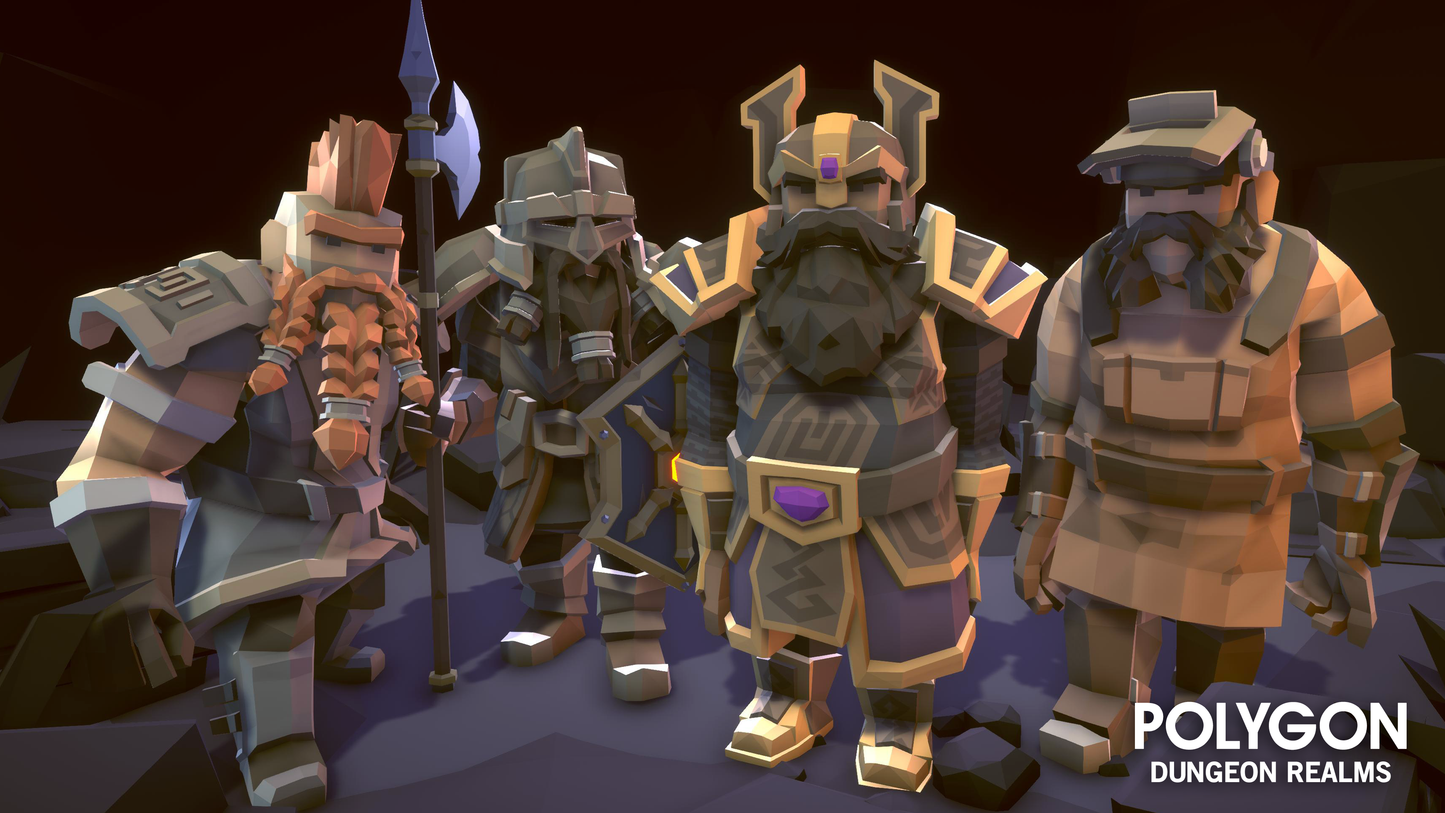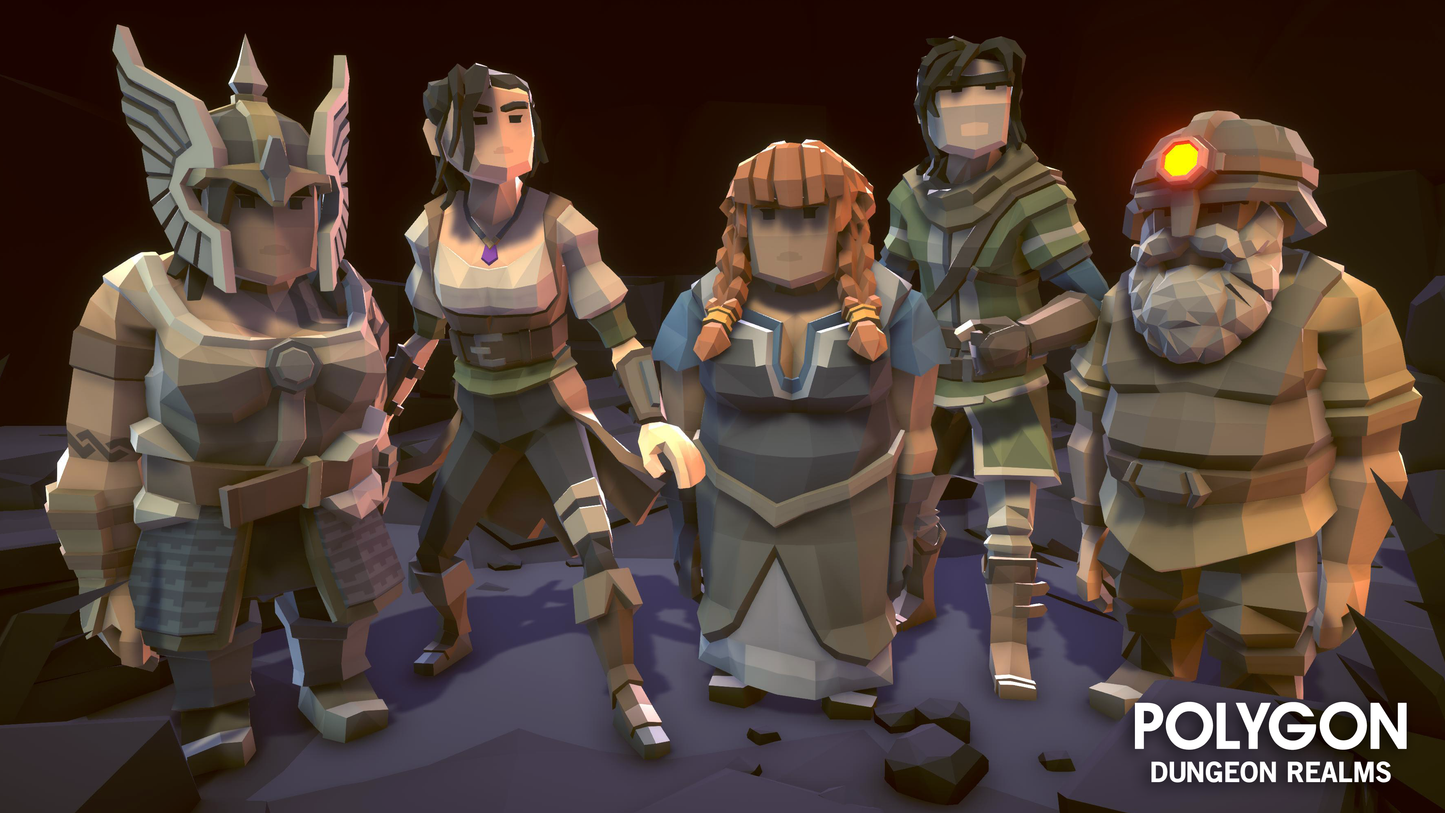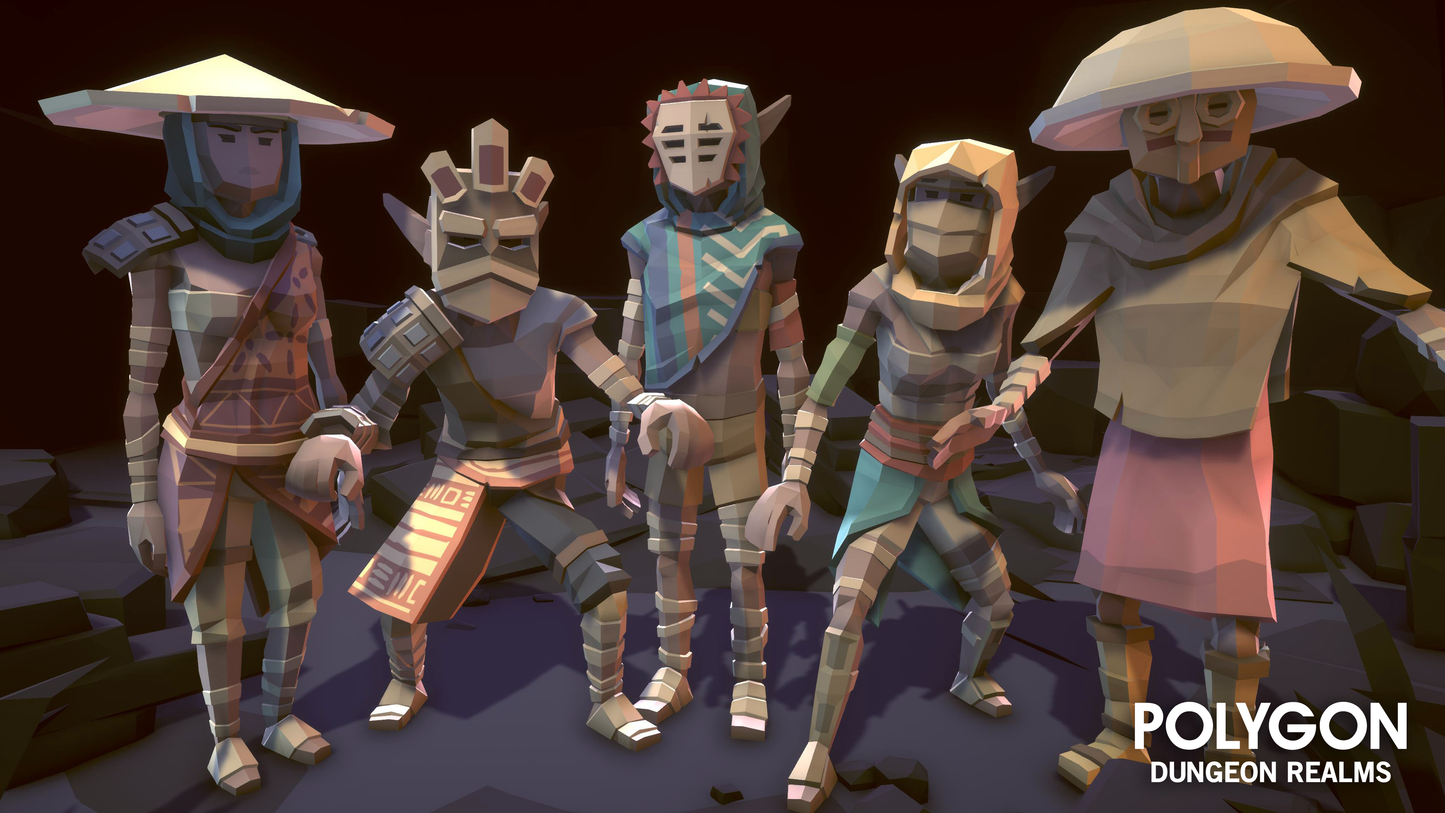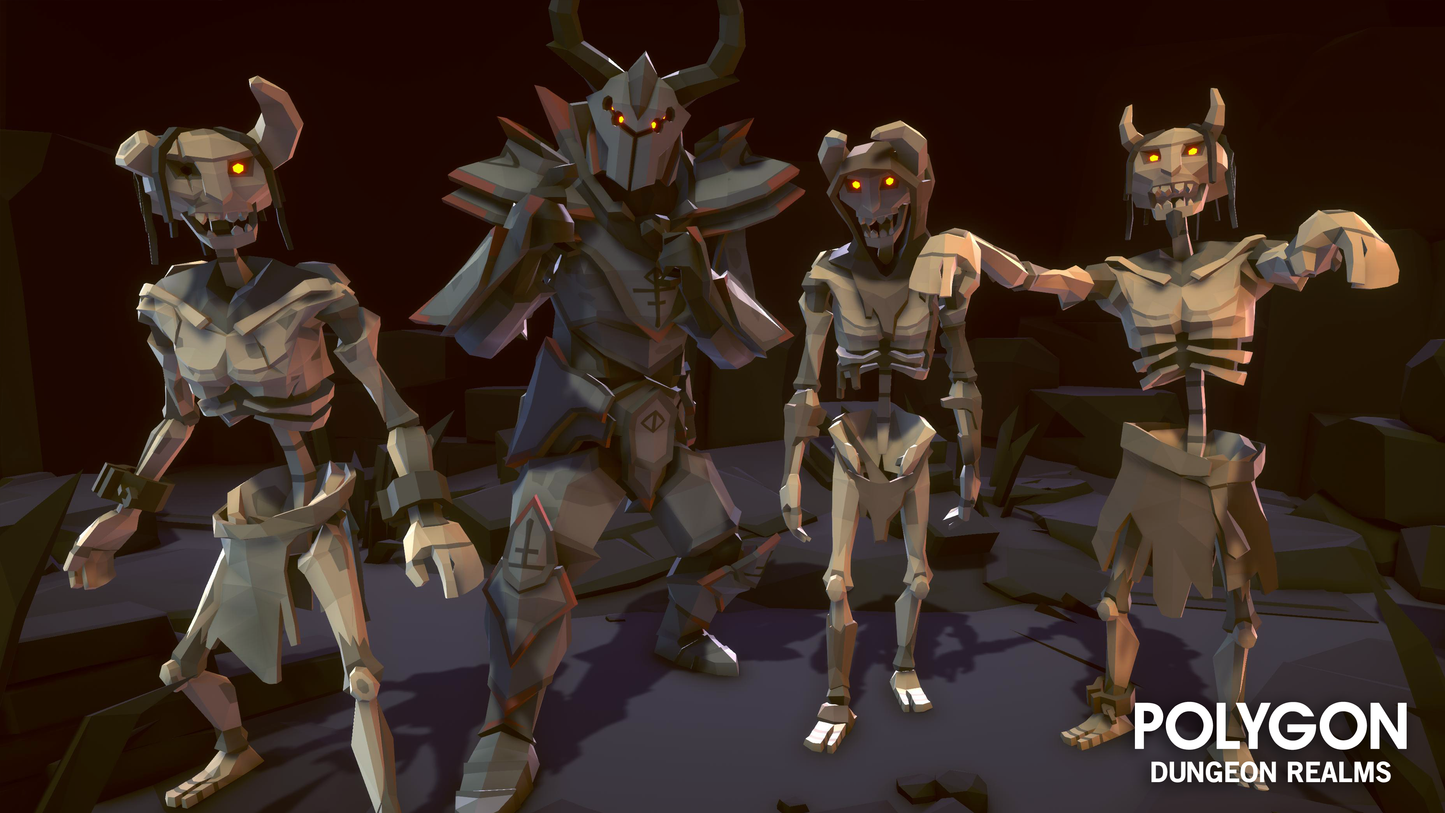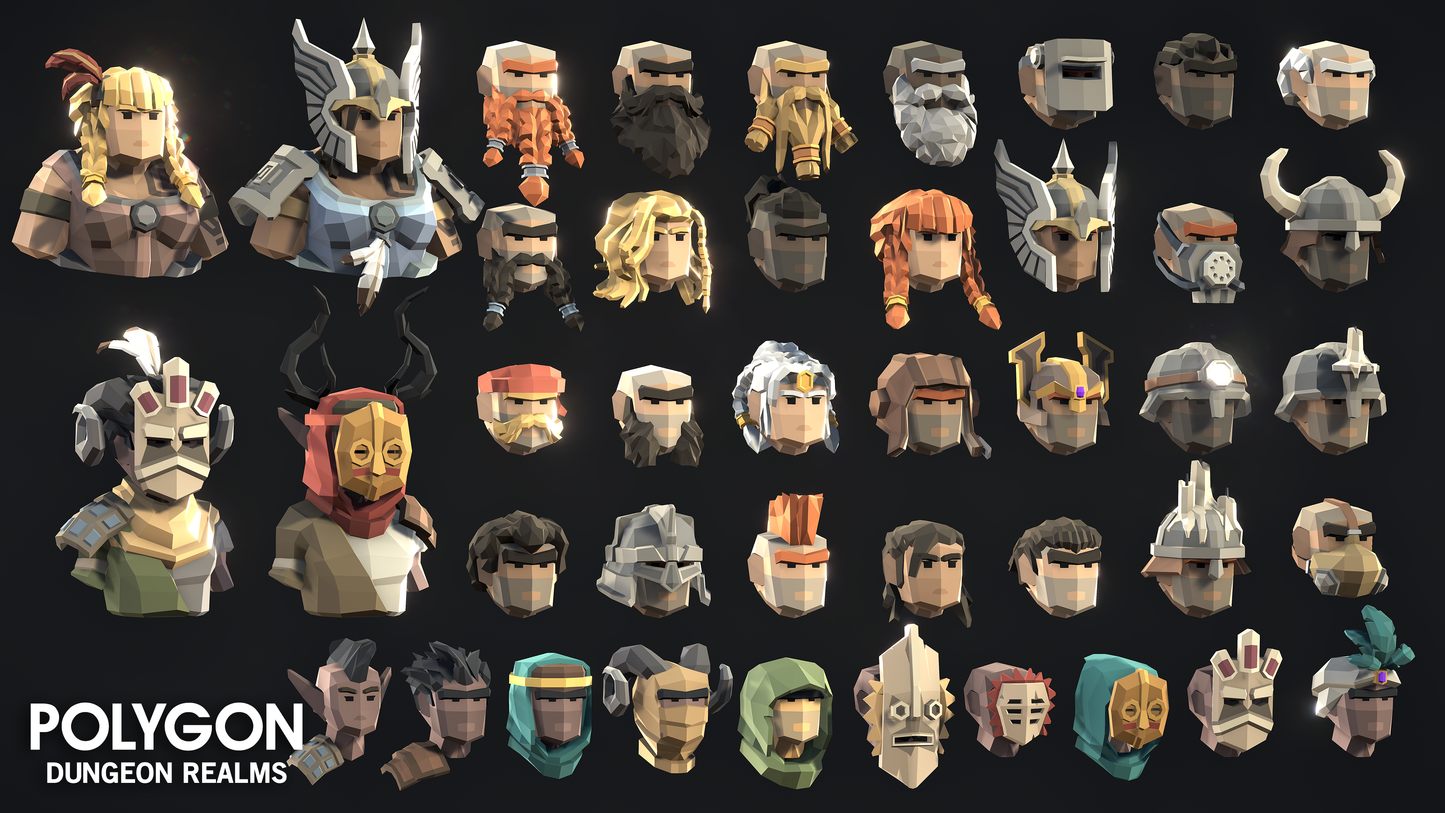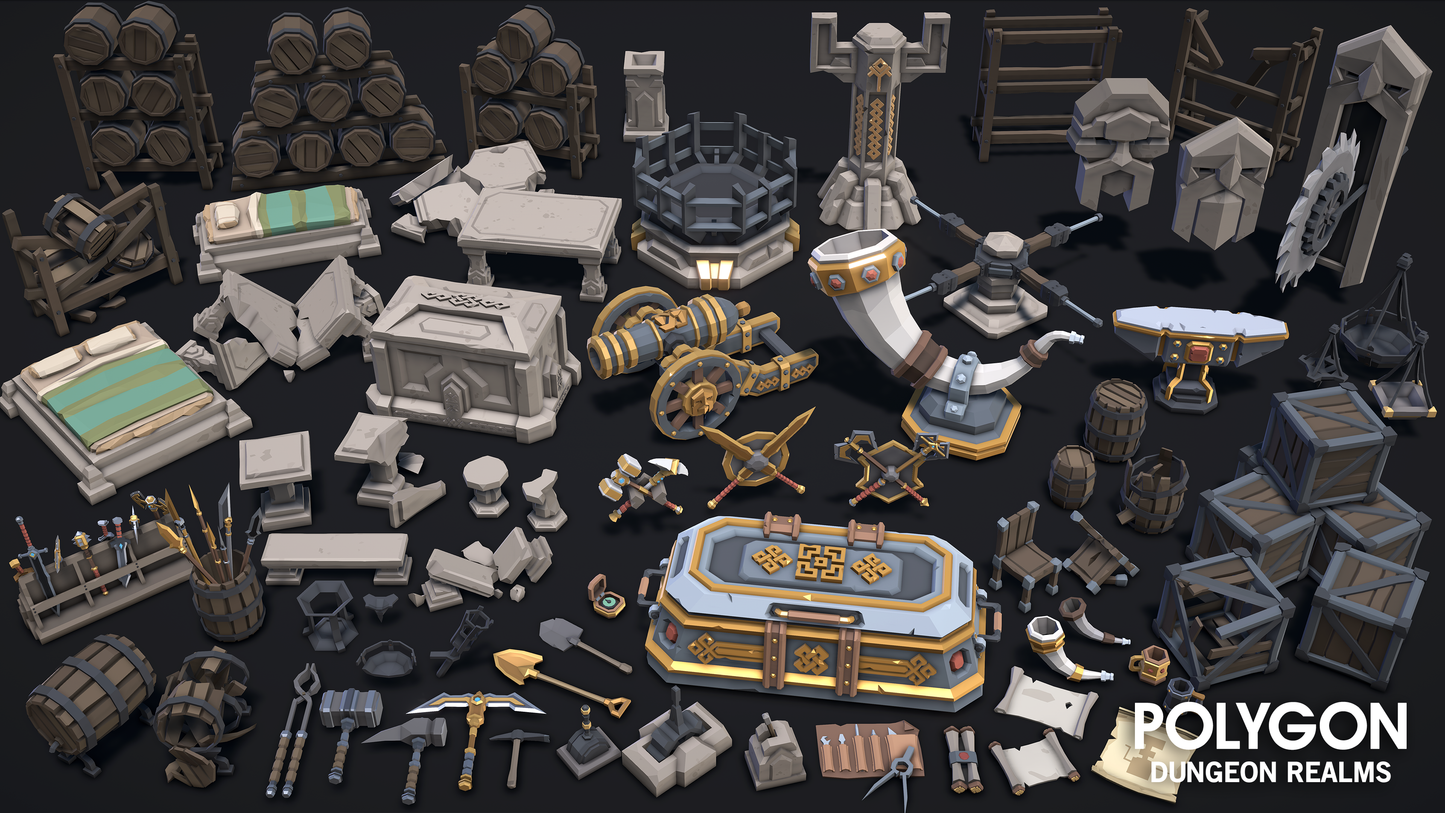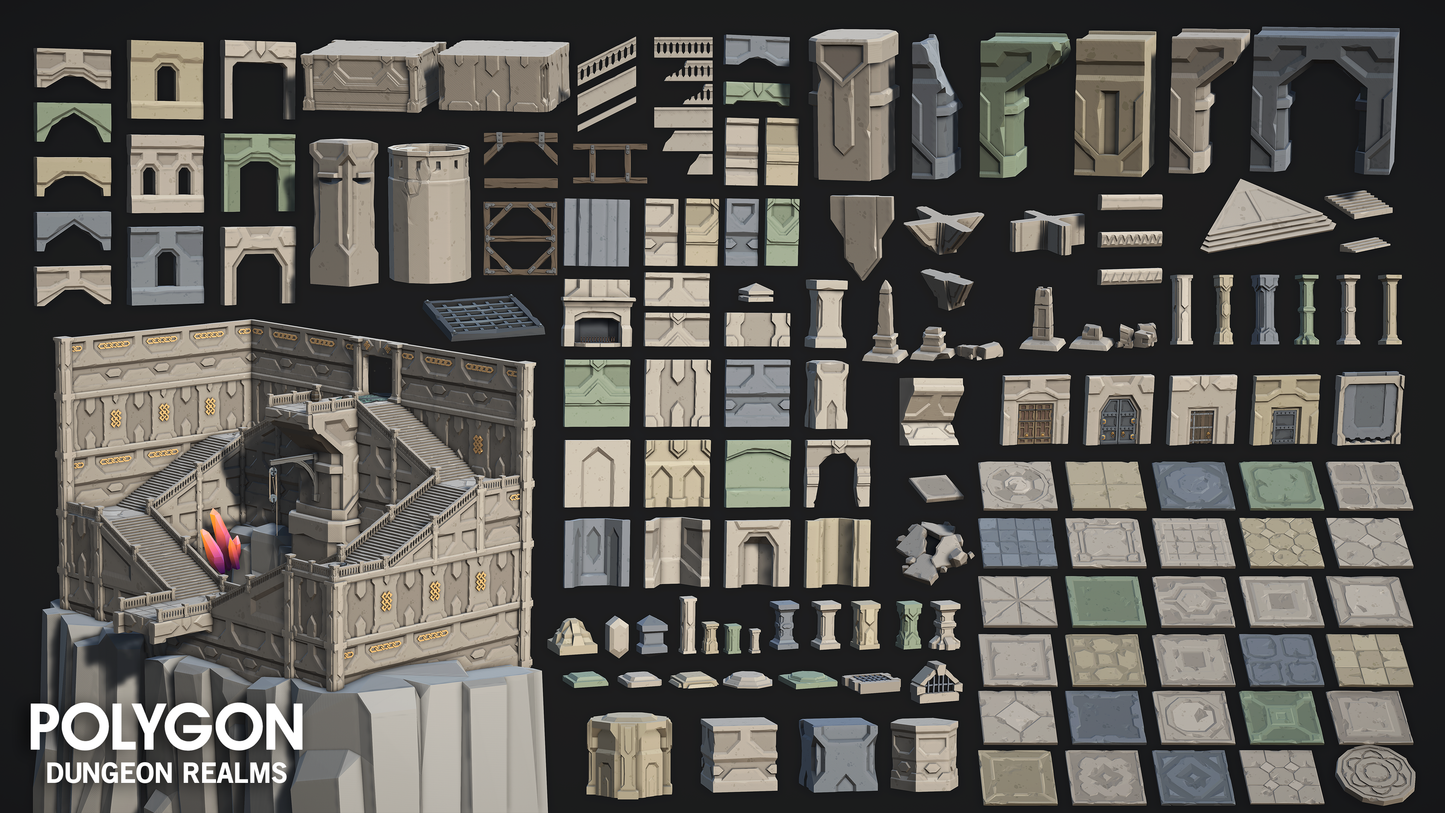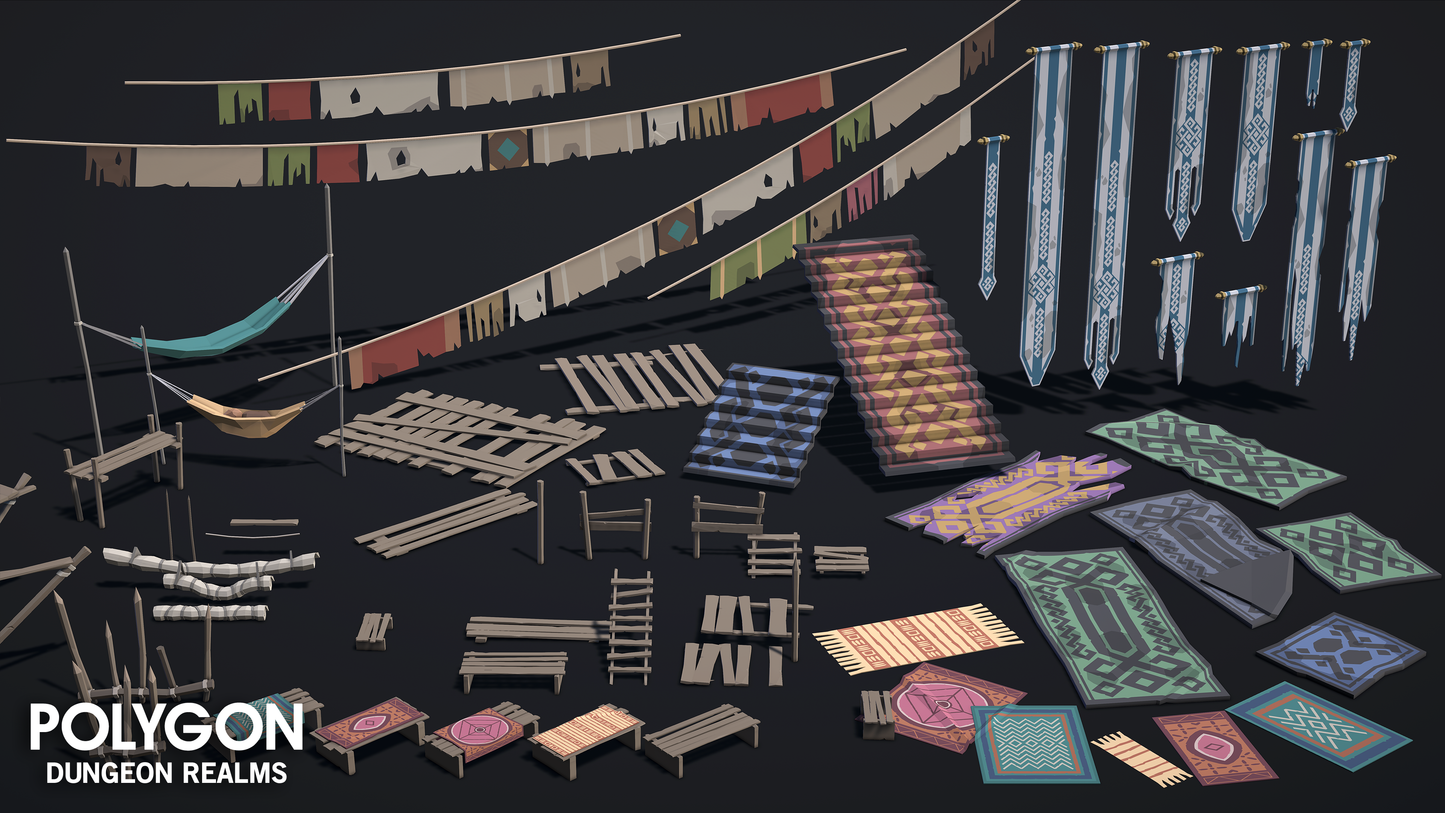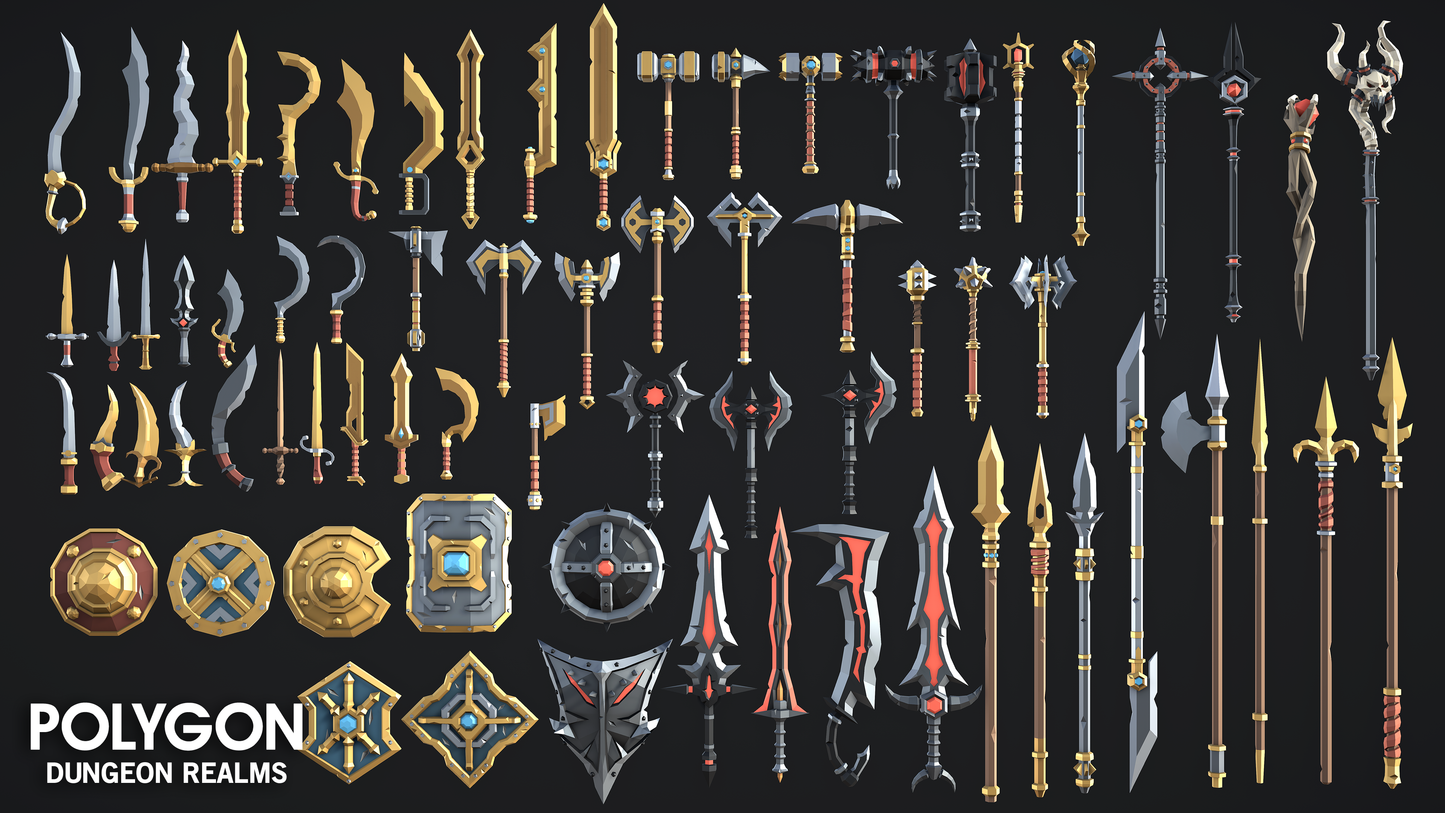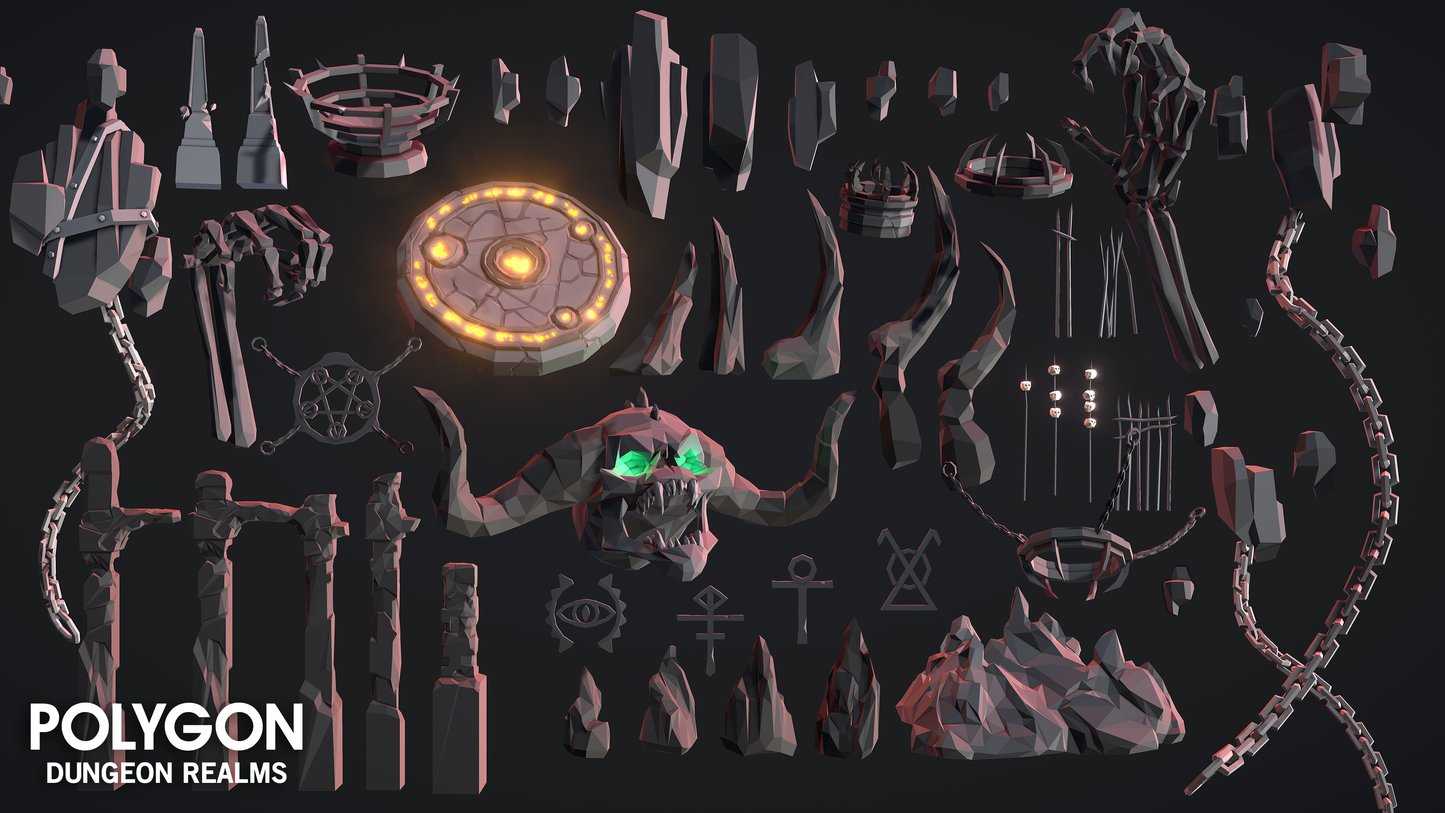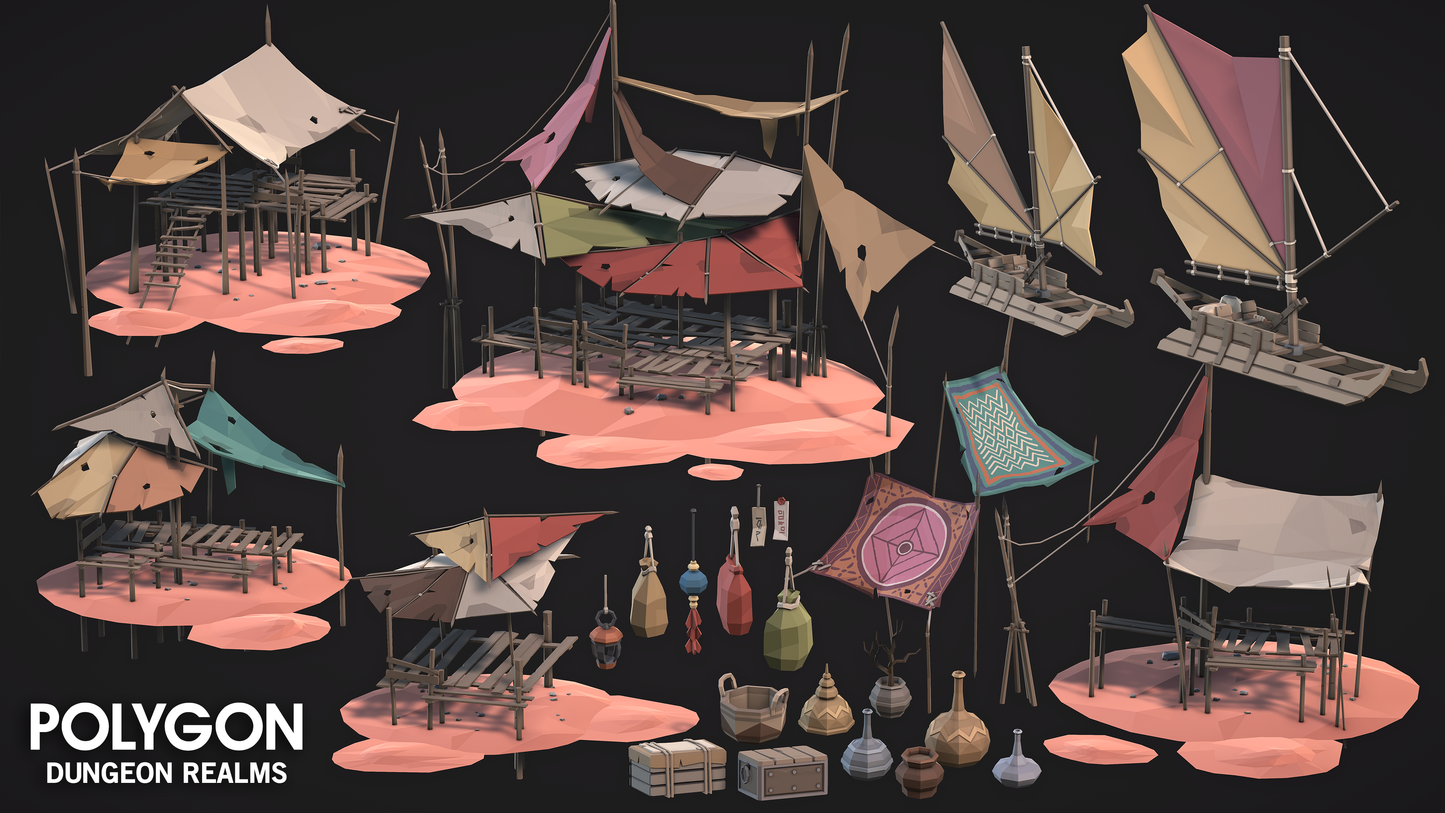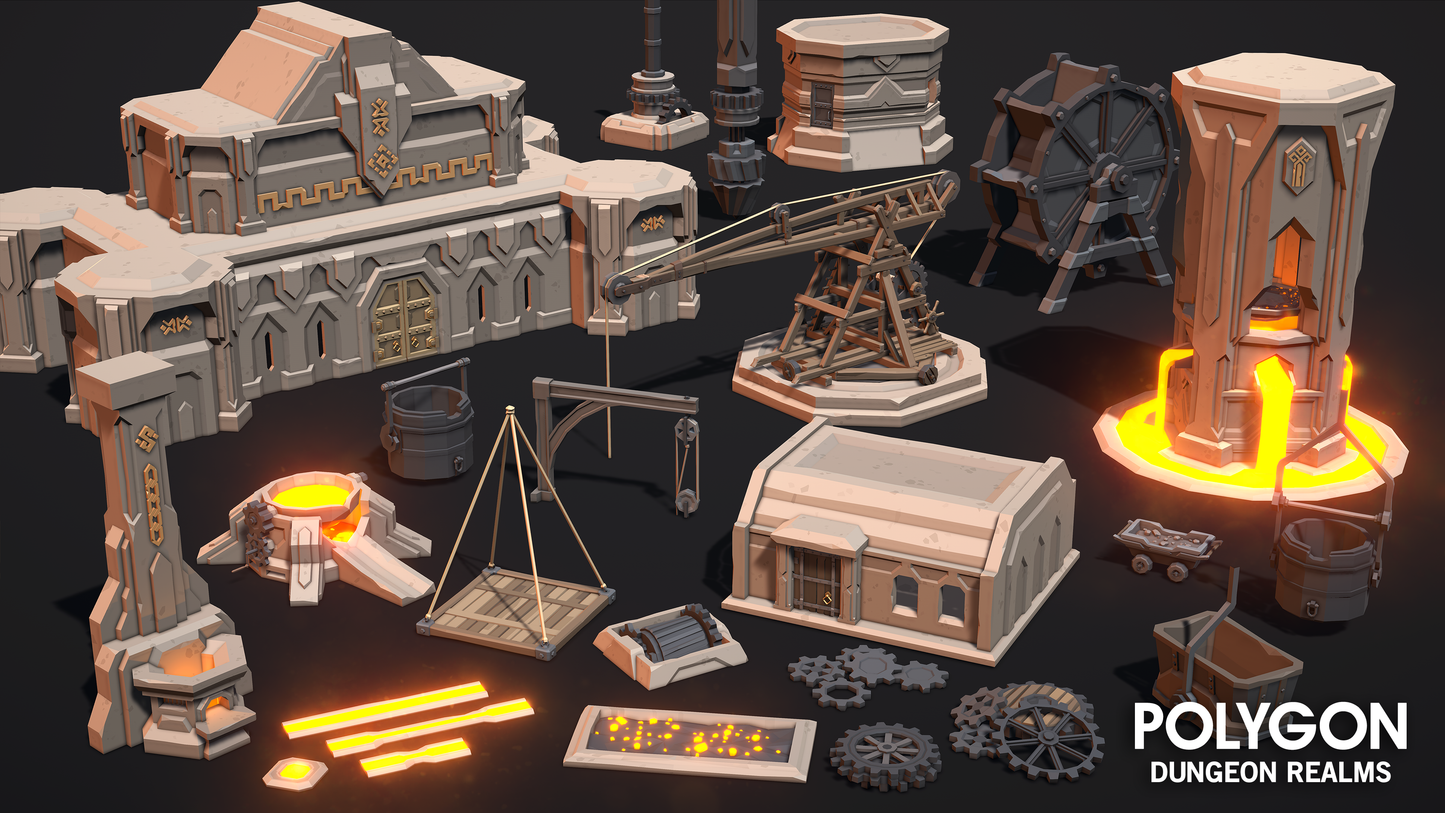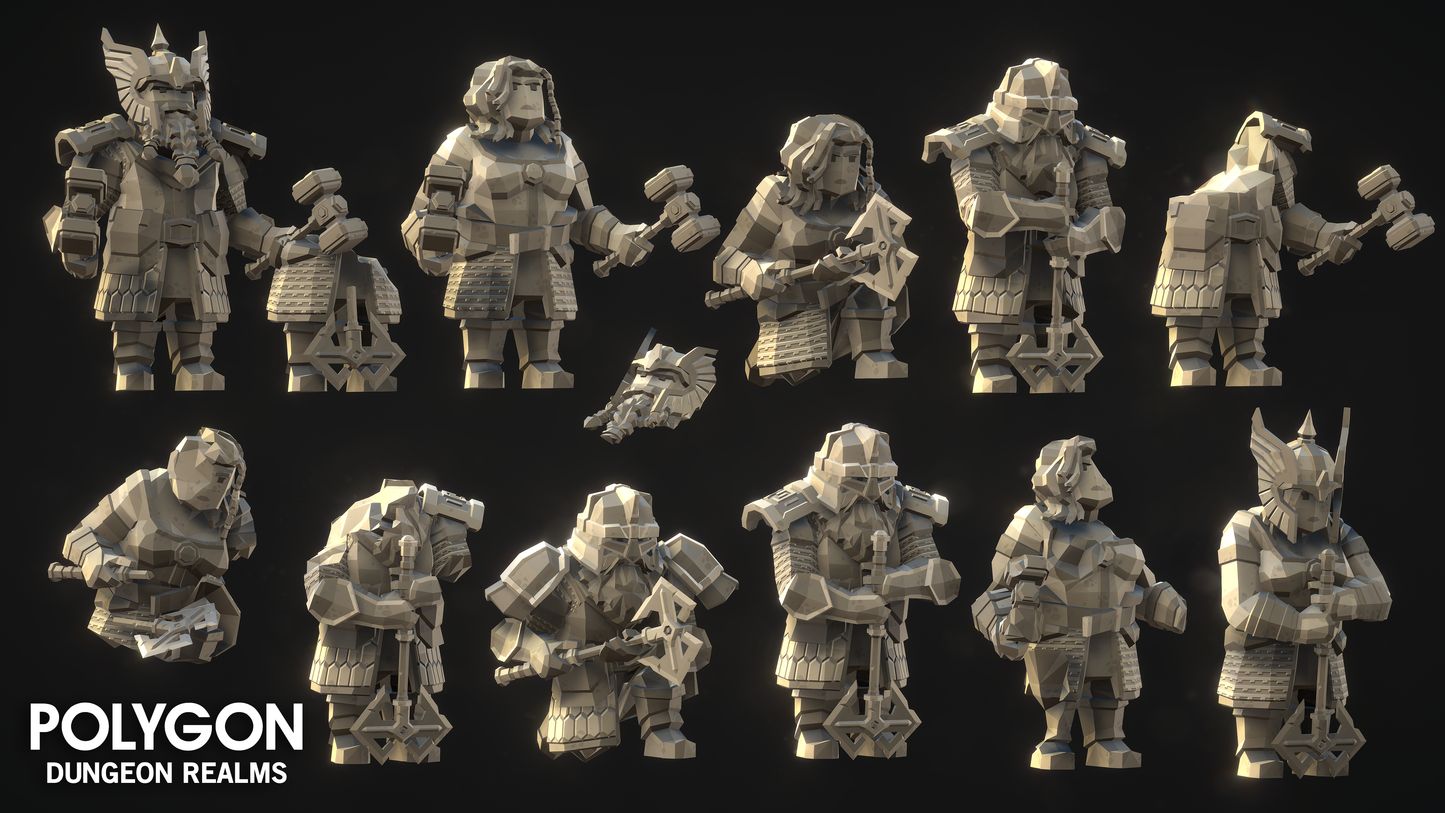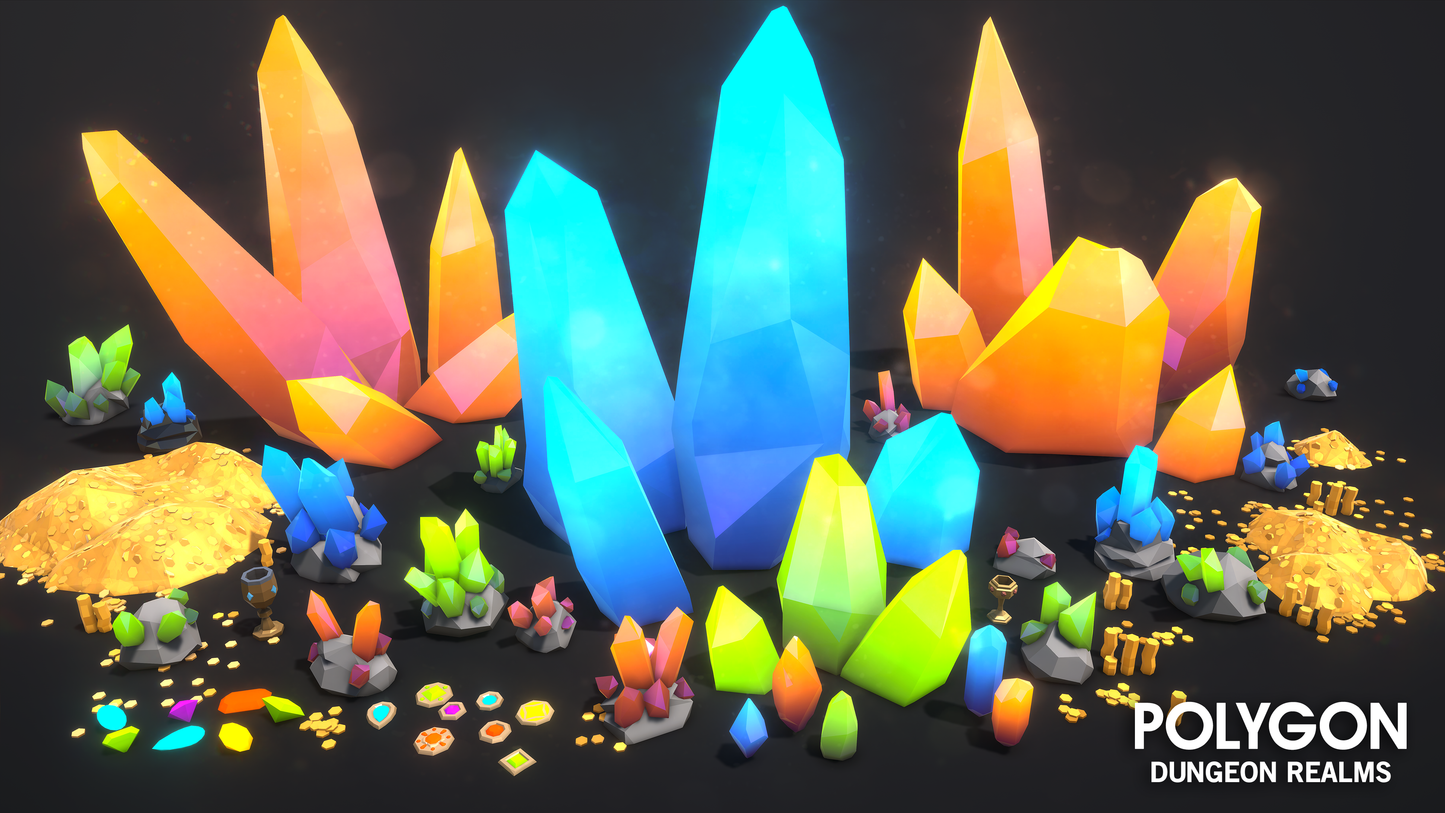 *Excludes New Releases and FREE Assets