Regular price
$29.99 USD
Sale price
$14.99 USD
Unit price
per
BYOB 50% Off
Sold out
5 seats per copy - Licence
Synty Studios Presents - 
A low poly asset pack of characters and prop assets to create a fantasy or medieval based polygonal style game.

12 Unique characters with x5 alternative Color and 3 skin tone variations 
- Male Bard 
- Male King 
- Male Peasant 
- Male Rogue 
- Male Sorcerer 
- Male Wizard 
- Female Druid 
- Female Gypsy 
- Female Peasant 01 
- Female Peasant 02 
- Female Queen 
- Female Witch 

15 Unique props 
- Druid Staff
- Wizard Staff
- Sceptre
- Bucket
- Broom
- Lute
- Jug
- Crystal Ball
- Dagger
- Spellbooks x3
- Ornate Sword
- Vials
- Wand

◼ Compatibility ◼
- Character setup to work with Mecanim (no animations included in this pack)
- View our tutorial on converting to the Universal Render Pipeline.
- Compatible with Unity 2020.3+
- Compatible with Unreal 4.25+

***Contents may vary between engines. 

Change Log
v1.4
- Fixed naming conventions (Unreal)
- Renamed fixed scale characters (Unity)
v1.3
- Cleaned up project structure
- Upgraded Unity project to 2020.3
- Upgraded Unreal project to 4.25
Share
The review is greatly appreciated.
Awesome pack
Adds that extra depth to your RPG game
Thanks, the review is appreciated.
Very nice characters
You get many characters for little money with extra props like weapons, books etc. Would defenitly buy again
Thanks for the review. Happy to hear you are enjoying the pack!
All chars are good except Mage & Witch
The Mage & Witch characters are too generic, boring, sterotypical. How does a mage even fight in robes like these? And the witch looks like a stereotypical ugly woman who is supposed to be burnt at the stake as portrayed by the followers of the 3 pop-cults.
Also, the detail on the mage character's clothes is too little compared to other characters.
Thanks for taking the time to leave some feedback. Cheers.
I love it! However, it's lacking in ONE thing.
While I'm glad to be able to add these characters. I'm sad that there are no offerings of JUST the outfit, so that I can use these particular outfits on my modular character setups. The Modular ones have no 'dresses' persay, and people like the Peasant need to be more versatile. Different heads and hairdos can help me create my peasant heroes!
Thanks for the feedback. Also be sure to check out our modular fantasy character pack as it may be better suited for what you are after. Cheers.
View full details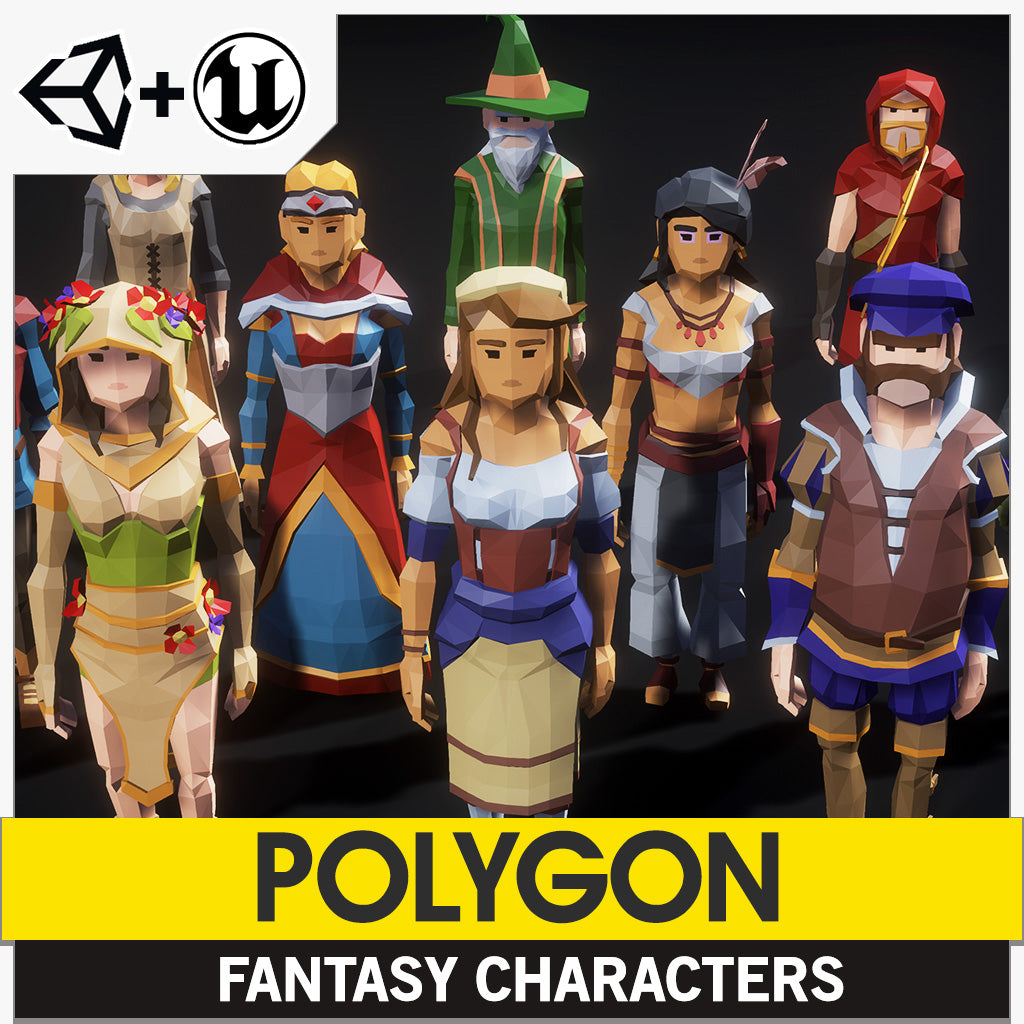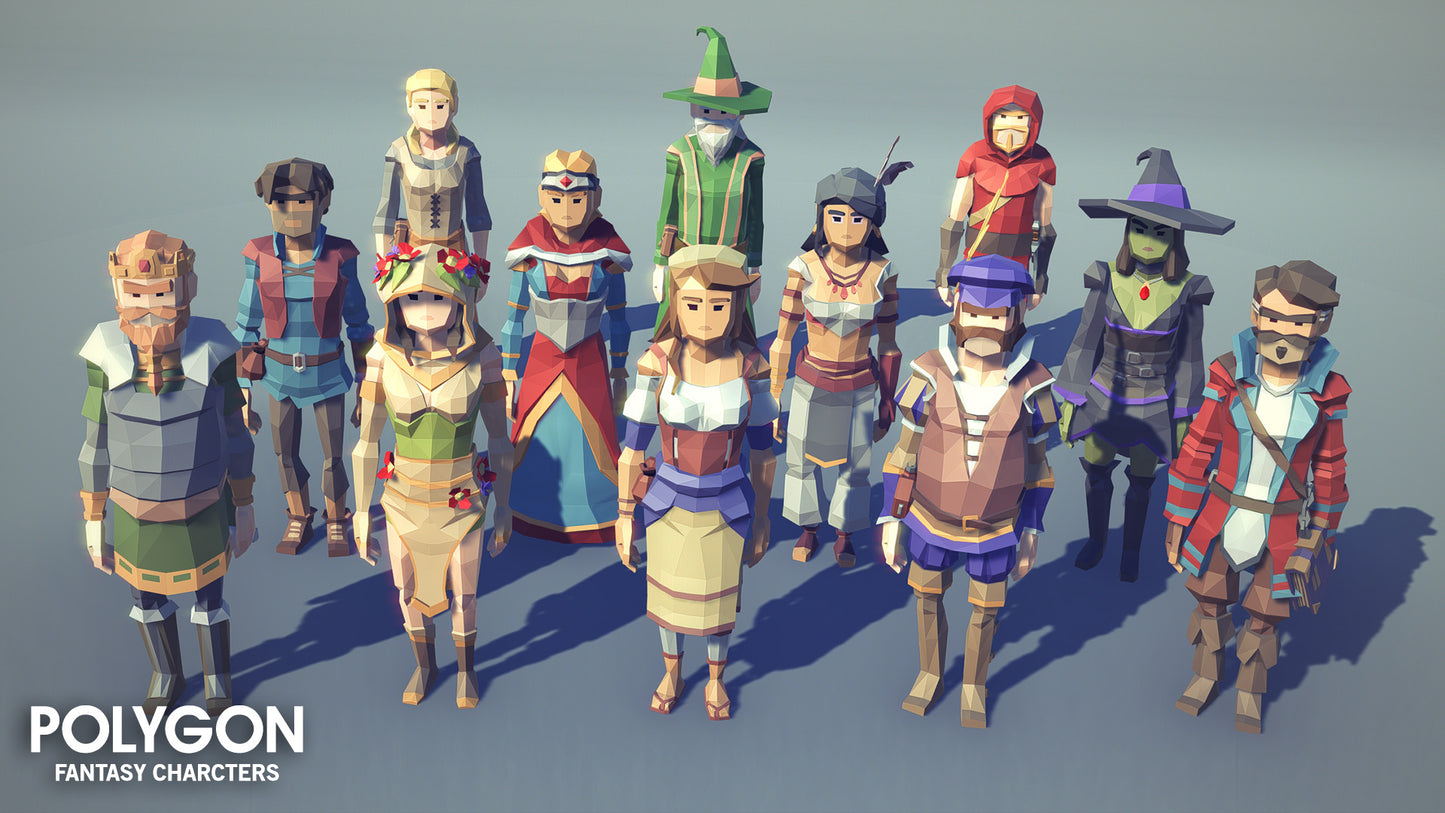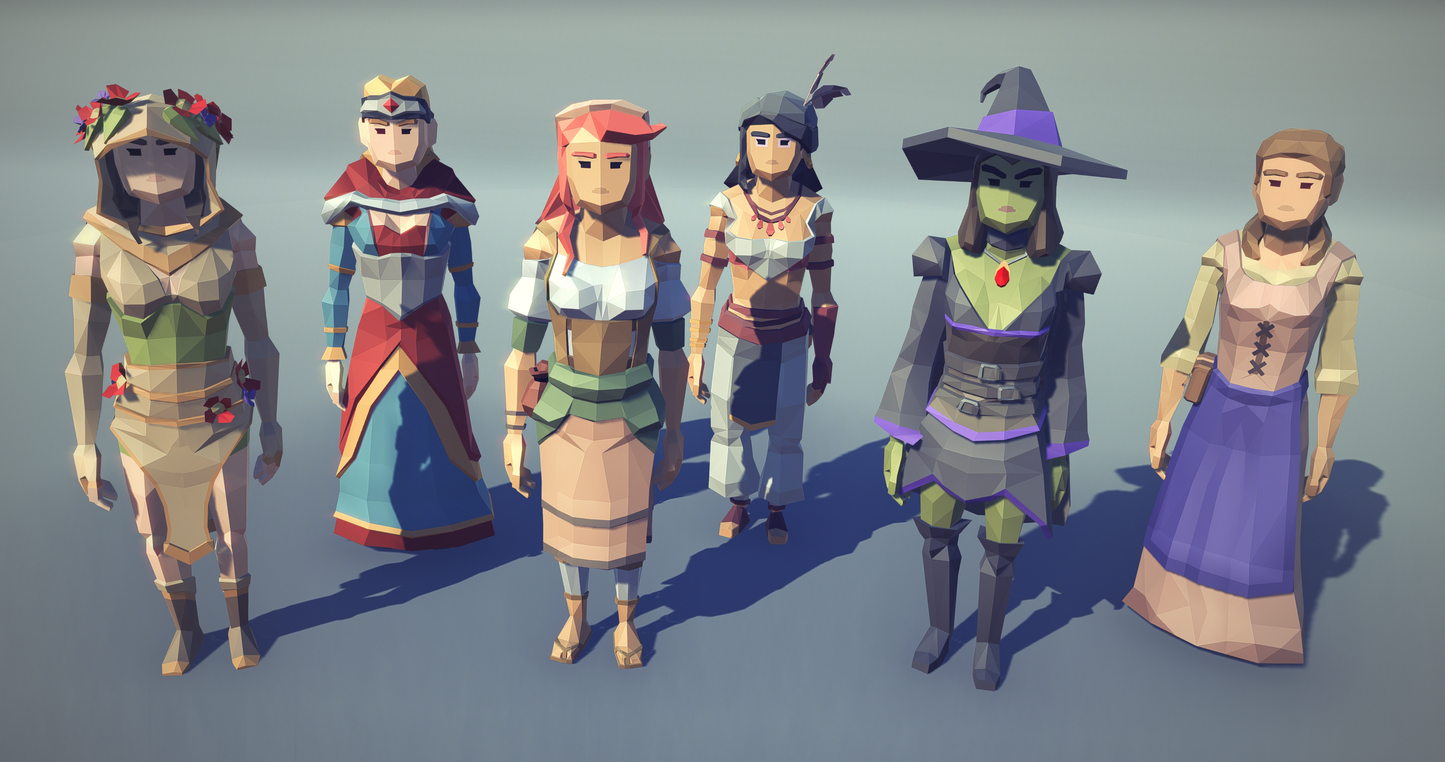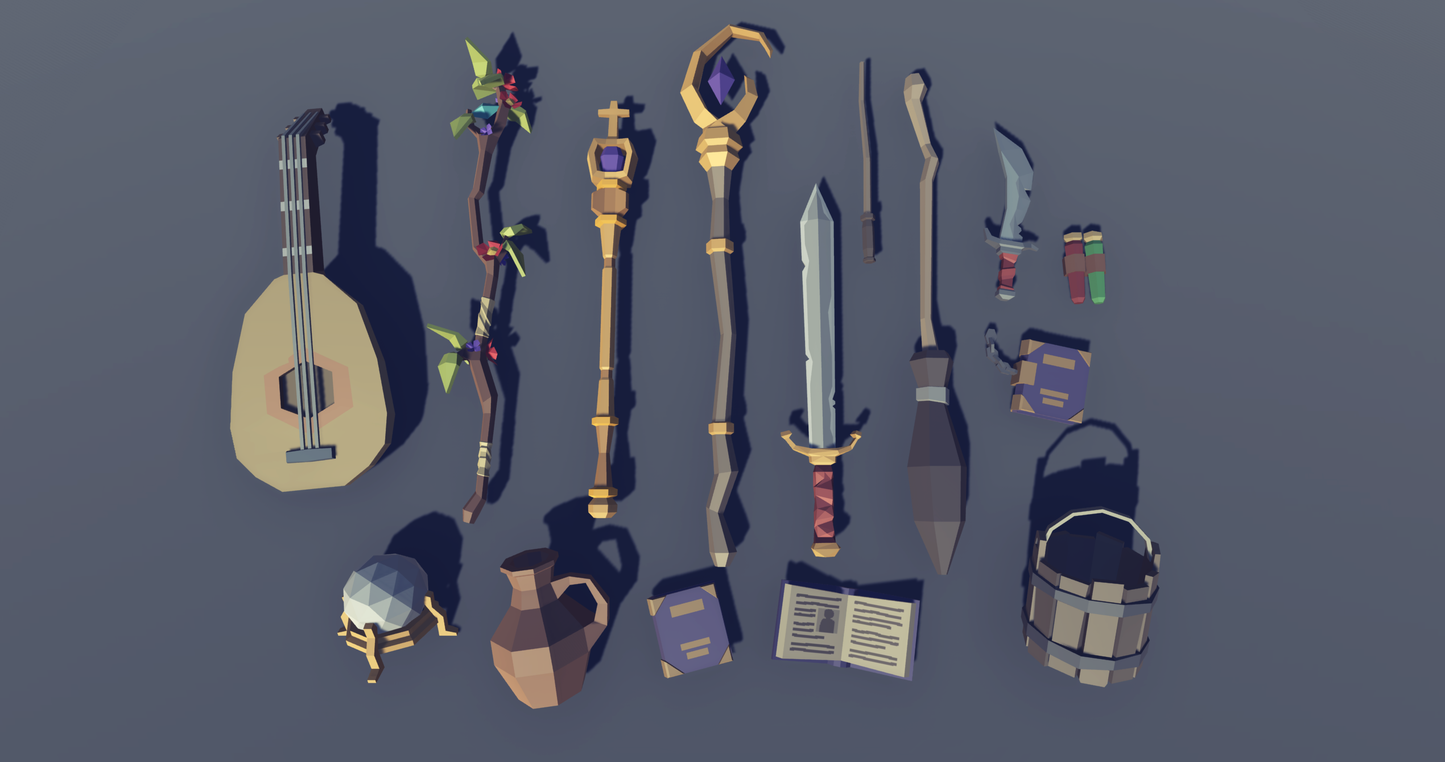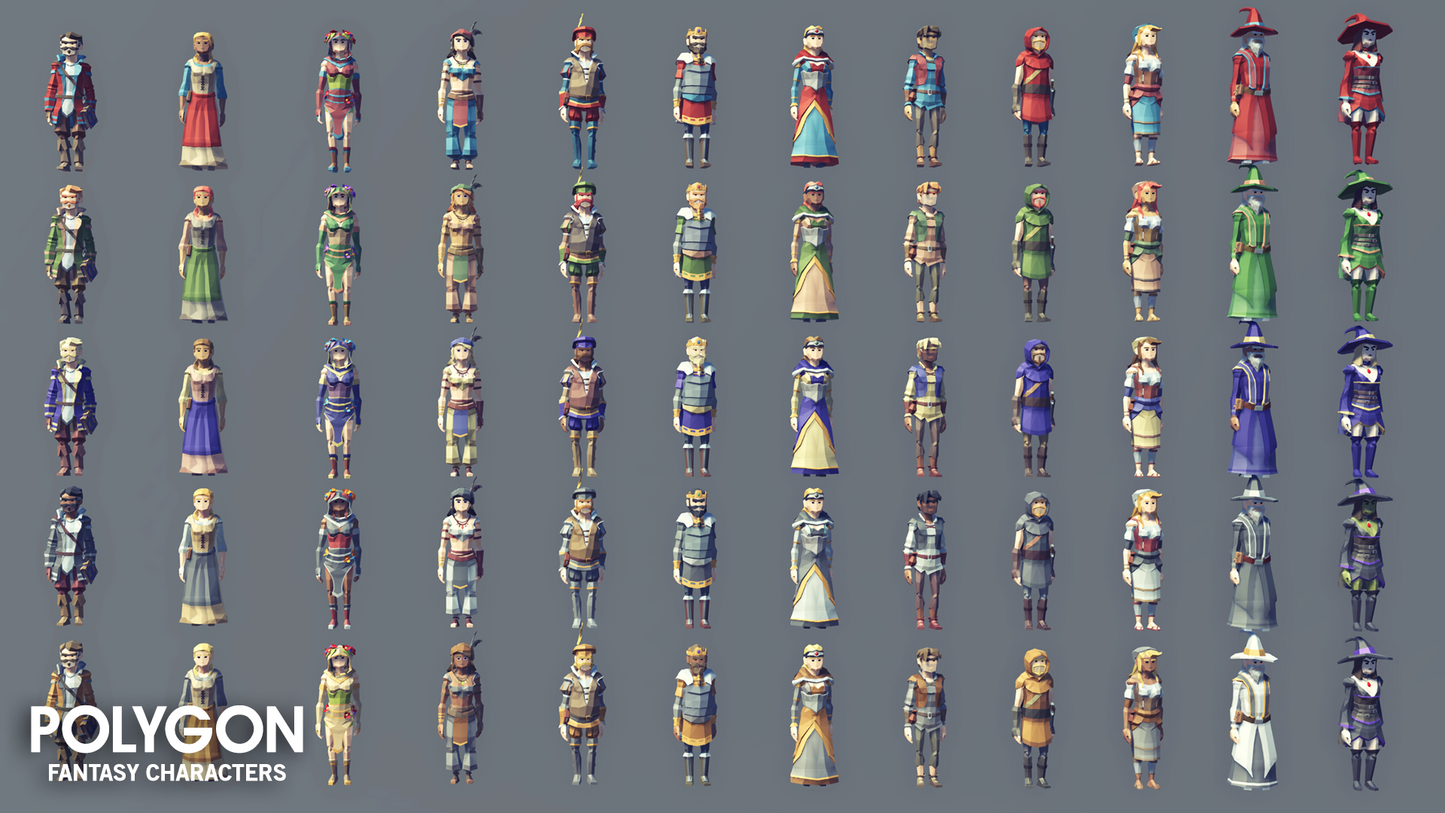 *Excludes New Releases and FREE Assets