Regular price
$174.99 USD
Regular price
$349.99 USD
Sale price
$174.99 USD
Unit price
per
BYOB 50% Off
Sold out
5 seats per copy - Licence
Synty Studios Presents - 
Synty Studios presents -
POLYGON - Fantasy Kingdom Pack
An Epic Low Poly asset pack of Buildings, Characters, Props, Weapons and Environment assets to create a Fantasy or Medieval themed polygonal style game. No need to scour the store looking for packs that match, this is possibly the biggest most comprehensive asset pack ever released on the store.

OVER 2,100 Detailed prefabs are included with this pack.
◼ Key Features ◼

- Fully Modular Castle and House systems with enterable Interiors!
- Siege weapons and army props!
- Includes a MASSIVE demo scene - (Character poses indicative only)
◼ Assets ◼

Characters (x22)
Bartender, Blacksmith Male, Blacksmith Female, Fairy, Fortune Teller, Headsman, Hermit, Jester, King, Mage, Merchant, Monk, Nun, Peasant Male, Peasant Female , Priest, Prince, Princess, Queen, Rider, Soldier Male, Soldier Female

Character Attachments (x10)
Blacksmith Goggles (x3), King Cape and Crown, Mage Cape, Priest Hat, Princess Tiara, Queen Crown, Soldier Helmet.

Vehicles (x11)
Carts, Siege Weapons (Ballistas, Canons, Siege Towers, Trebuchet, Catapult, Rammer, Mortar, Dinghy

Modular Castle and houses (x600+ Pieces)
Walls, Windows, Doors, Staircases, Pillars/Beams, Battlements, Floors, Roofs, Spires, Archways, Chimneys, Destroyed pieces, etc

Additional Presets (x26)
Optimized preset house exteriors

Environment (x240 Pieces)
Paths, Grasses, Bushes, Trees, Flowers, Planter boxes, Ivy, Rocks, etc

Props (x794)
Banners and Flags, Furniture, Lamps/Candles/Chandeliers, Battleground Props (Dead Bodies, Arrow Volleys, Targets, Fortifications, etc), Crates/Barrels/Sacks, Market/Shop Props (Books, Spices, Meat, etc), Forges, Workbenches, Signs, Rugs, Statues, etc

Items (x241)
Crafting Materials, Bottles, Plates and Mugs, Food, Tools, Jewelry, Parchment, etc

Complete Weapons (x111)
Arrows, Bows, Quivers, Axes, Hammers, Maces, Sceptres, Shields, Spears, Staffs, Swords, Daggers, Elephant Guns

Modular Weapons (x72 Pieces)
Blades, Hilts, Spear Handles/Heads

FX (May vary between engines)
Barrage Arrows, Candle Flame, Catapult Barrages, Dusts, Fire, Fogs, Fountain, Magic Lights, Rain, Smokes, Water Wheel, Sun Beams

◼ Compatibility ◼
- Character setup to work with Mecanim (no animations included in this pack)
- View our tutorial on converting to the Universal Render Pipeline.
- Compatible with Unity 2020.3+
- Compatible with Unreal 4.22+

◼ License ◼

The following custom license applies
 to this asset in addition to the Synty
 Store License Agreement.
END USER will be prohibited from using the asset license for the following products:
Creation of Non-Fungible-Tokens (NFT) and/or use in Blockchain based projects or products.

Creation of content for Metaverse-related and/or game creation software and products.

3D printing for commercial use.
 ***Contents may vary between engines. 
Change Log

v1.10 (Unity)
- Renamed duplicate prefabs in project
v1.09 (Unity)
- Project cleanup

v1.08 (Unity)
- Fixed material on SM_Prop_Workbench_Alchemy_01_Preset prefab

v1.07 (Unity)
- Fixed issues with FX_Fog_Big_01, FX_Fog_Small_01 & FX_SunBeams prefabs.
v1.06 (Unity)
- Fixed issues with FX_Fountain_01, FX_WaterWheel_01 & FX_Fire_01 prefabs.
- Fixed missing FX Textures
- Cleaned up project, removing unnecessary components.
v1.05 (Unity + Source Files)
- Fixed glass material on SM_Bld_Preset_House_Archway_02_Optimized
- Fixed SM_Bld_Preset_Church_01_B_Optimized model
- Fixed SM_Bld_Preset_Blacksmith_01_Optimized model
- Fixed SM_Bld_House_Wall_02 model
- Removed additional SM_Prop_Sign_Bracket_02 from demo scene
- Fixed spelling mistakes in models and prefabs
- Removed missing script from SM_Bld_Castle_Wall_Corner_M_Door_01

Share
Very nice pack
Only have few question:
1, About the demo scene, I bought a lot of your pack, can I directly use it as my scene in my game, (I want to use this demo scene as the main town of the main character of the game) and publish the game?Are other packages demo scene also available?
2,Can you add a "maid" (preferably a Japanese maid) character? Or do you have any plans to release expansion packs to add such characters or something?
Thanks for taking the time to leave a review for the pack. If you plan to use the demo scene in your game, it's advised to use it more as a starting point and to optimize it for your needs. All our assets packs will contain a demo scene for you to explore.
There's currently no plans to add additional content to the pack.
Amazing Pack!
Look I can code well and write a decent story. But i'm god awful at modeling the amount of time spent making these is a honest steal for the price, even at full price! There are so many amazing prefabs and models. They even have fully premade houses and buildings or empty gutted so you can make it your own! This pack alone you would have so many possibilities for games! Honestly astounding work! I own all the dungeon and fantasy pack it sames me thousands of hours on modeling to focus on my game!
Thanks for the great review :)
Awesome Pack
Hurts to pay this amount of money, but it's an investment in the long run.
I can 3D model and could build this entire collection on my own. The time spent imitating and not innovating is my prime focus.
This low poly fantasy look/feel is what I wanted, and I got it.
I can spend more time on and making my game!
Thanks for taking the time to leave a review.
Amazing asset pack!
This pack is both stunning and very functional.
You can use this pack's well-made modular assets so you can use your own imagination to create what you need!
The first pack but definitely not the last pack I buy from synty!
The review is greatly appreciated.
Absolutely Stunning
Everything in this pack is amazing, the characters all look great, and the amount of details it adds to the theme makes this pack worth every penny. This pack alone can be used for so many different projects.
Thanks, the review is appreciated.
View full details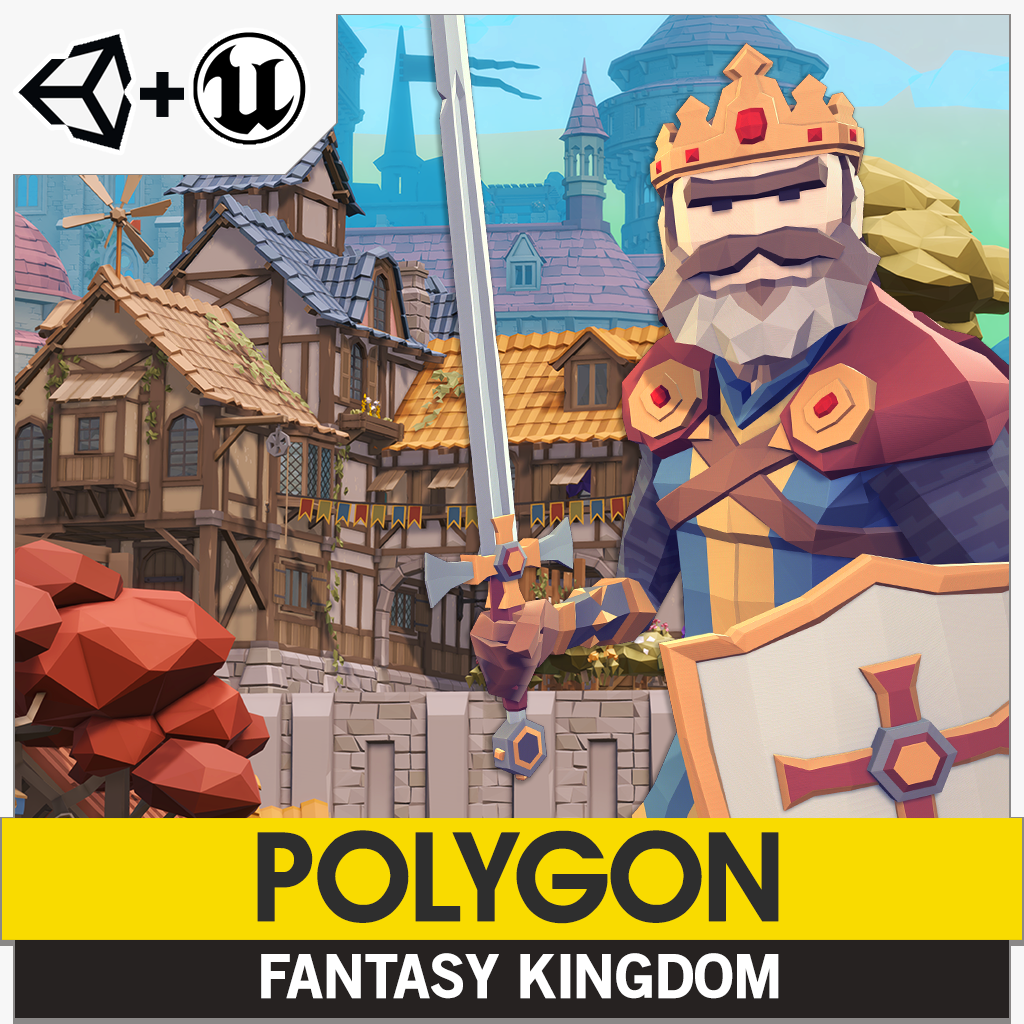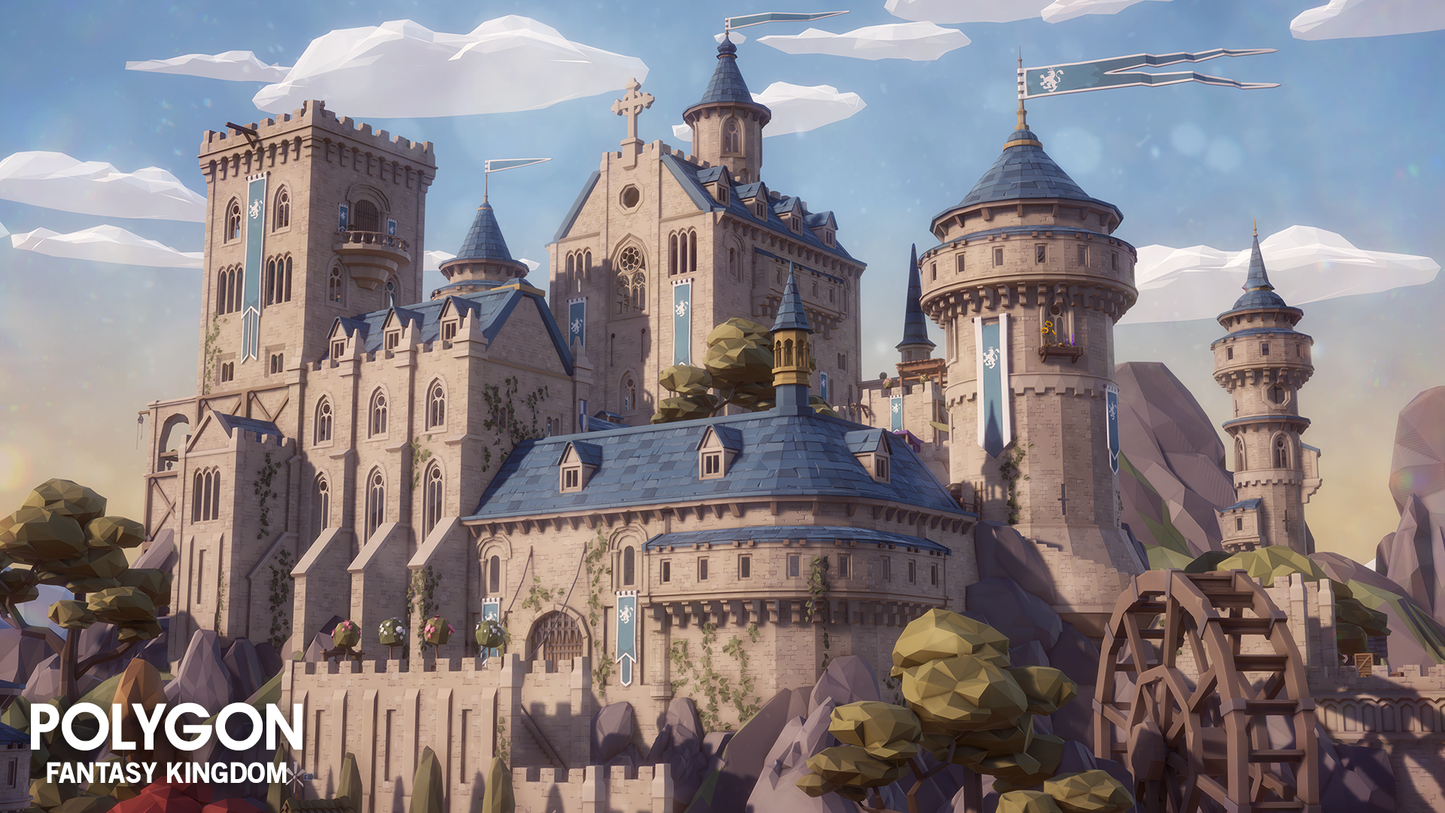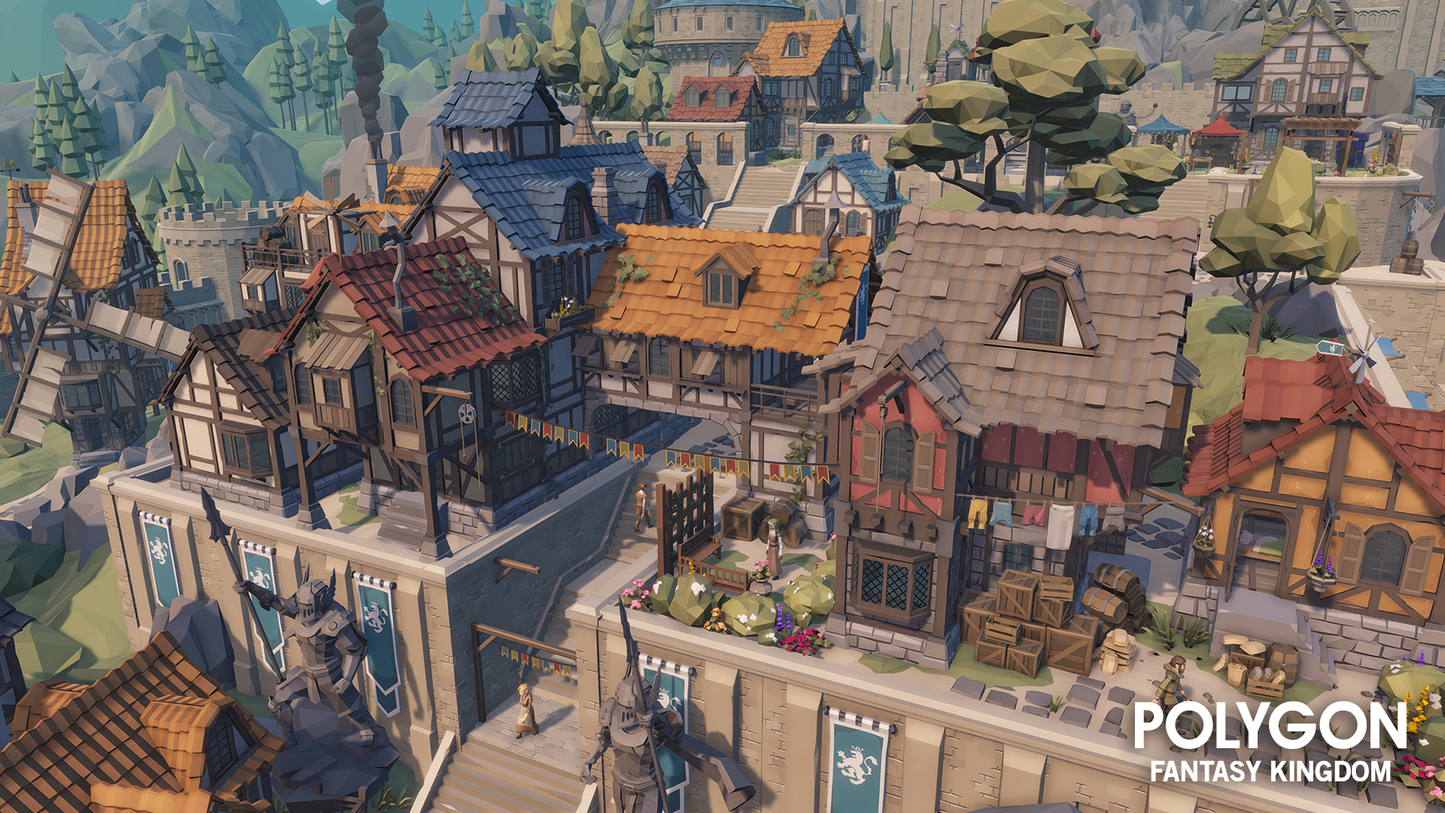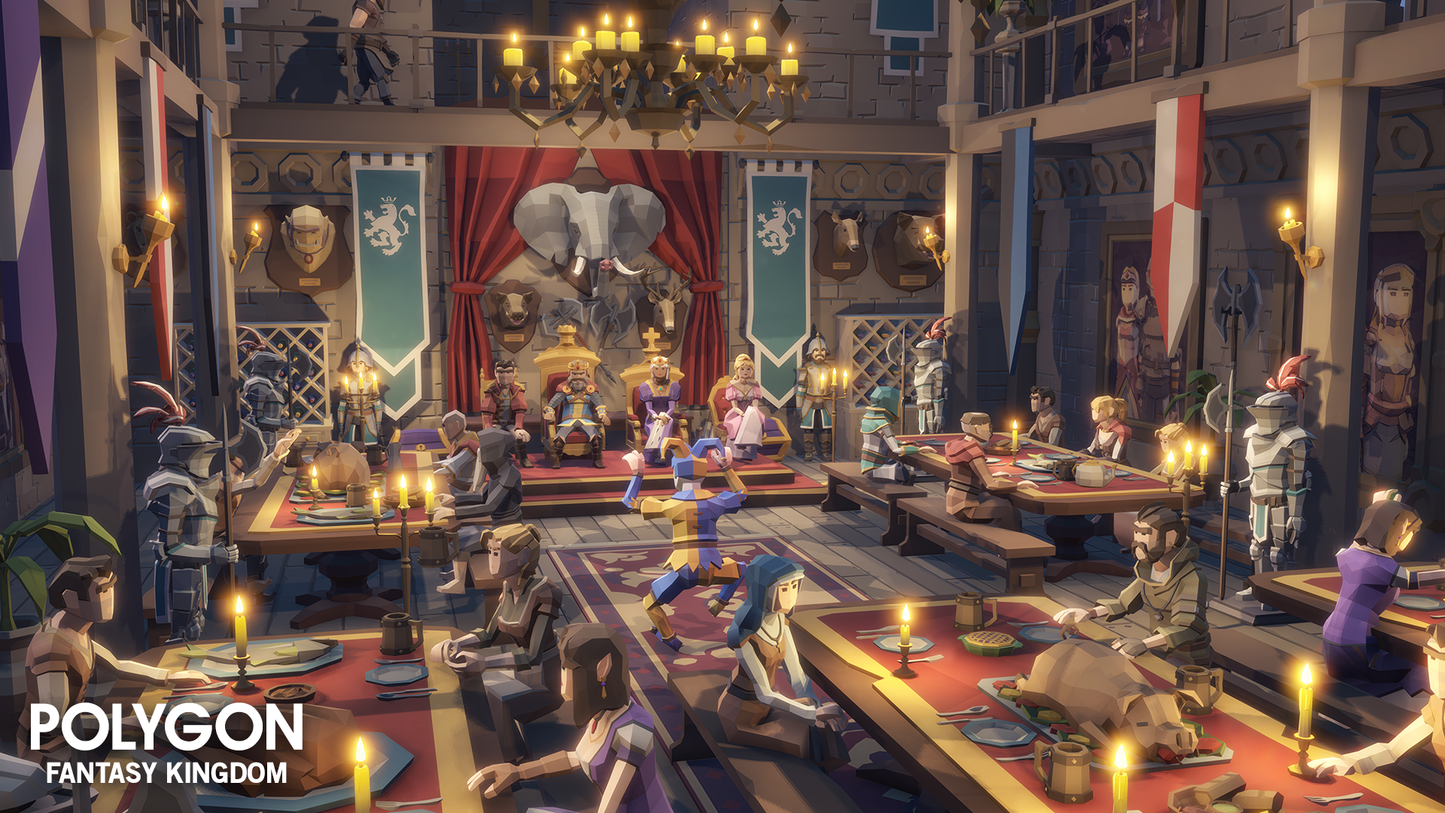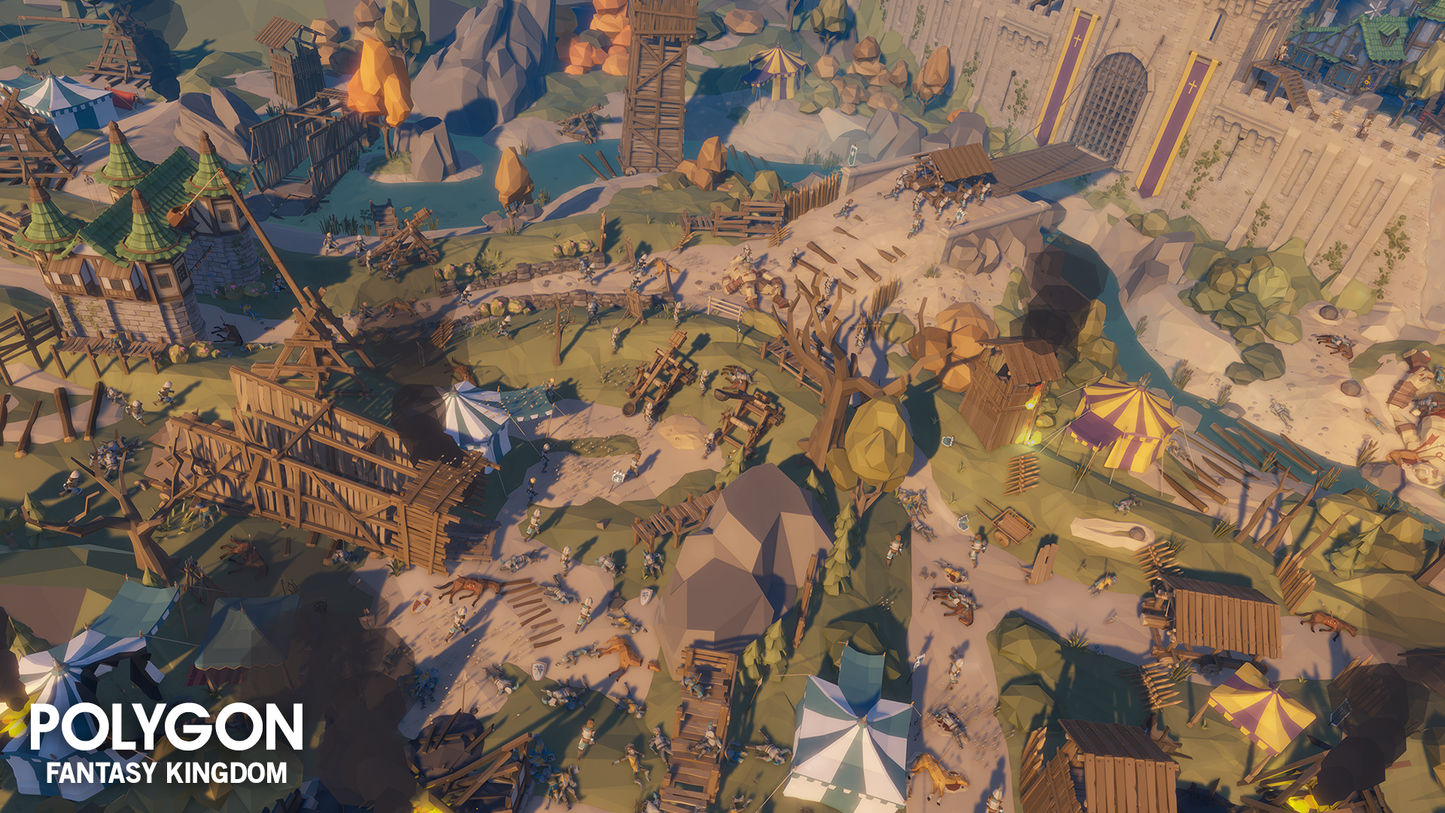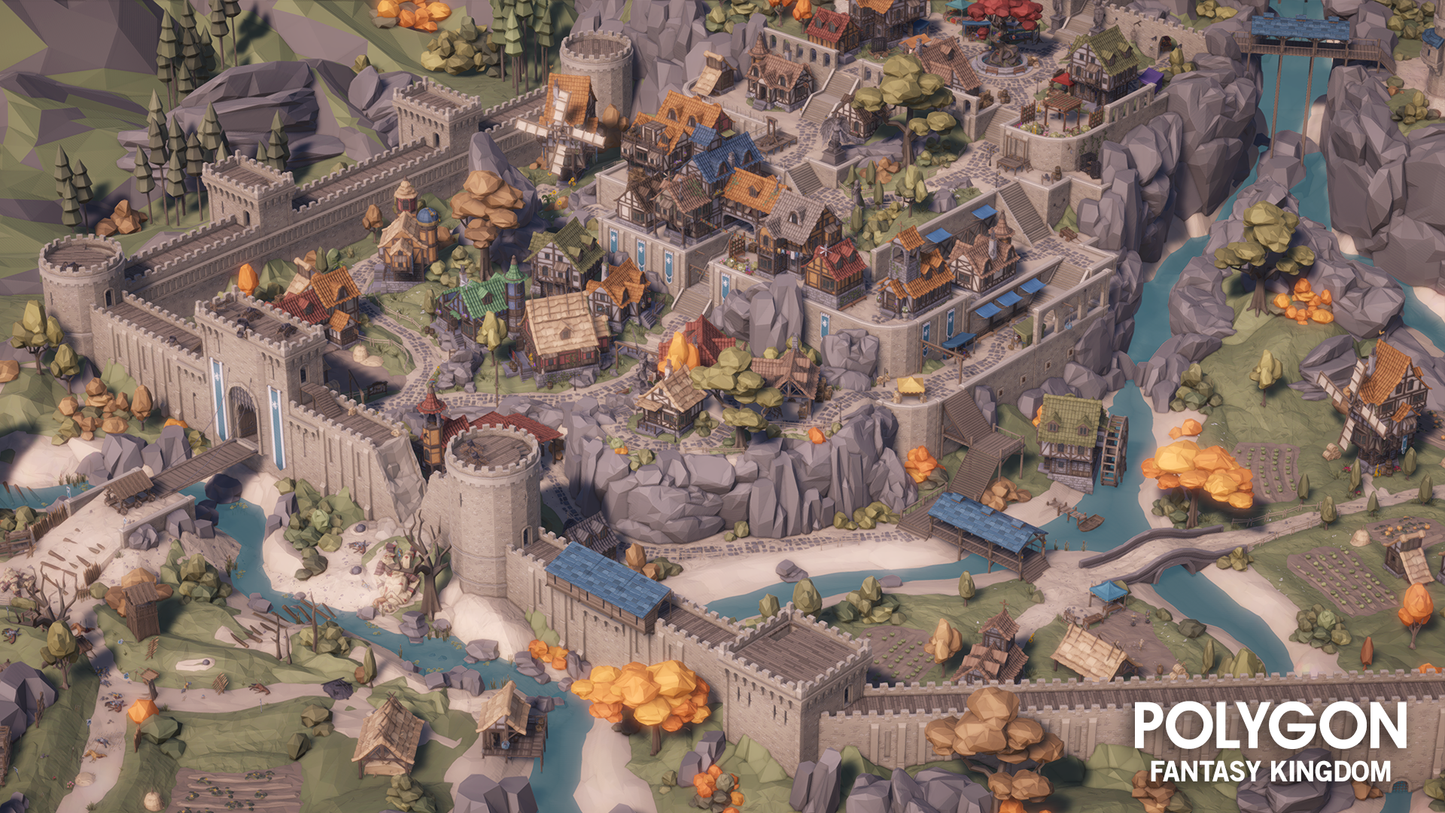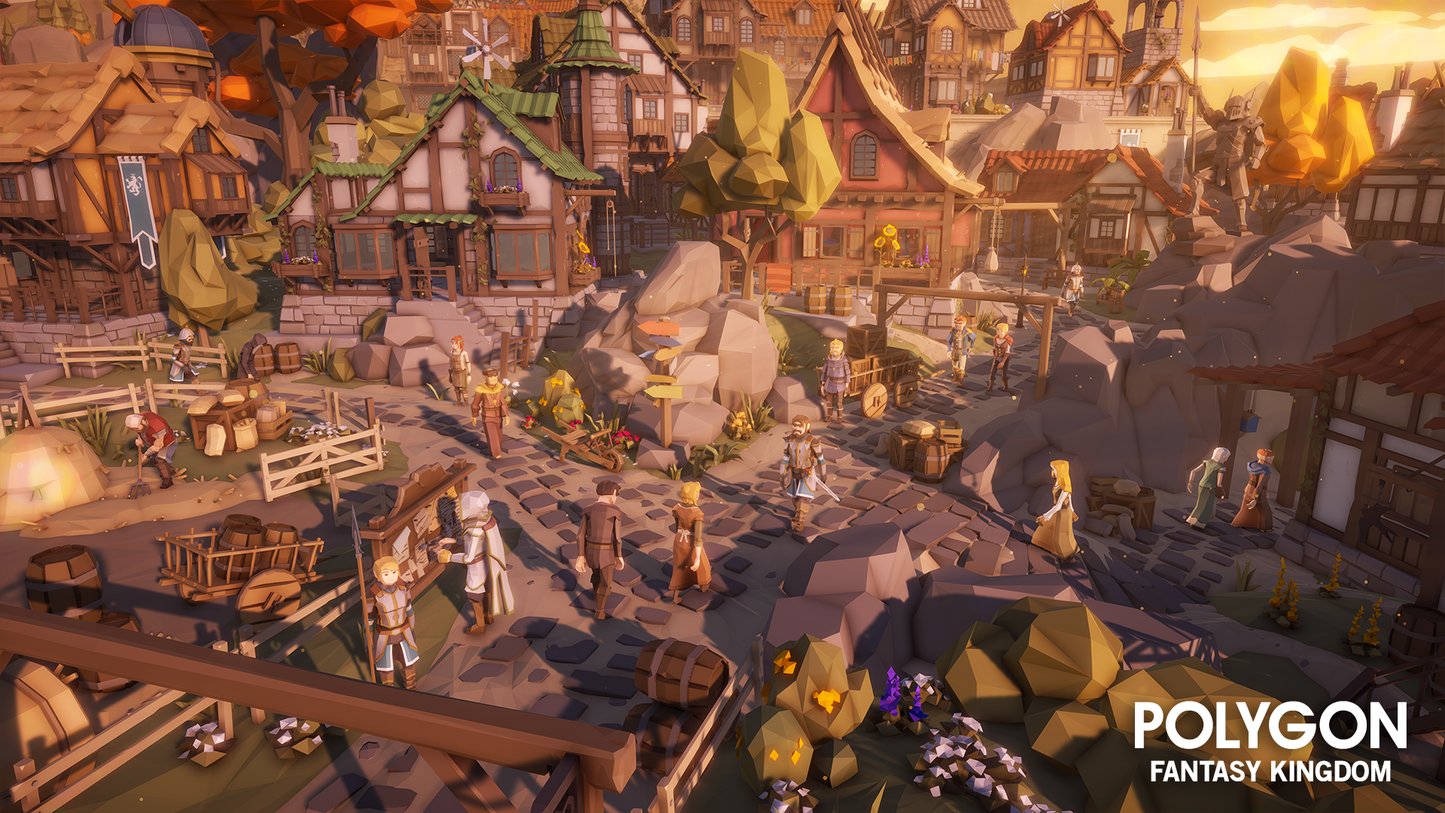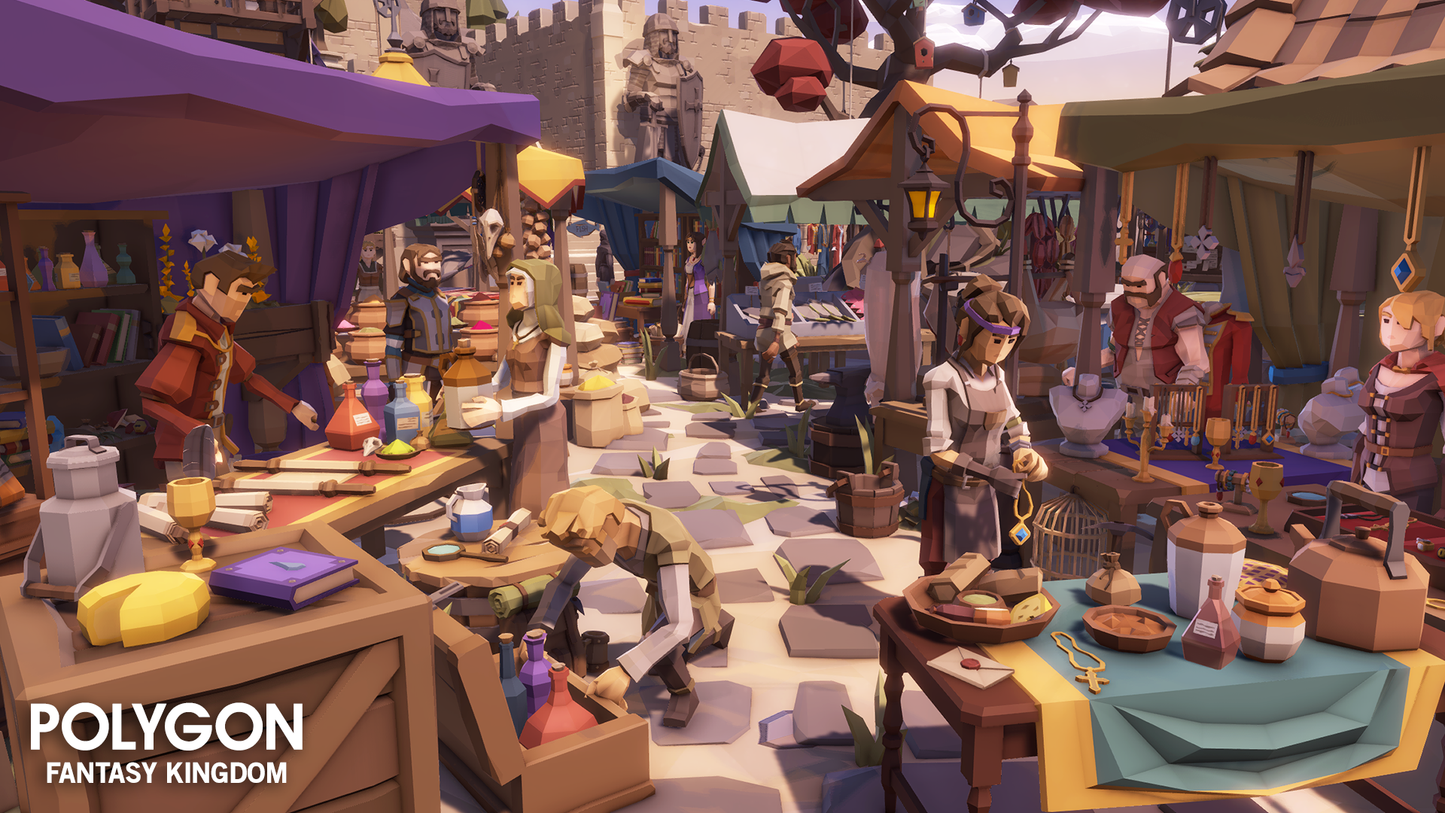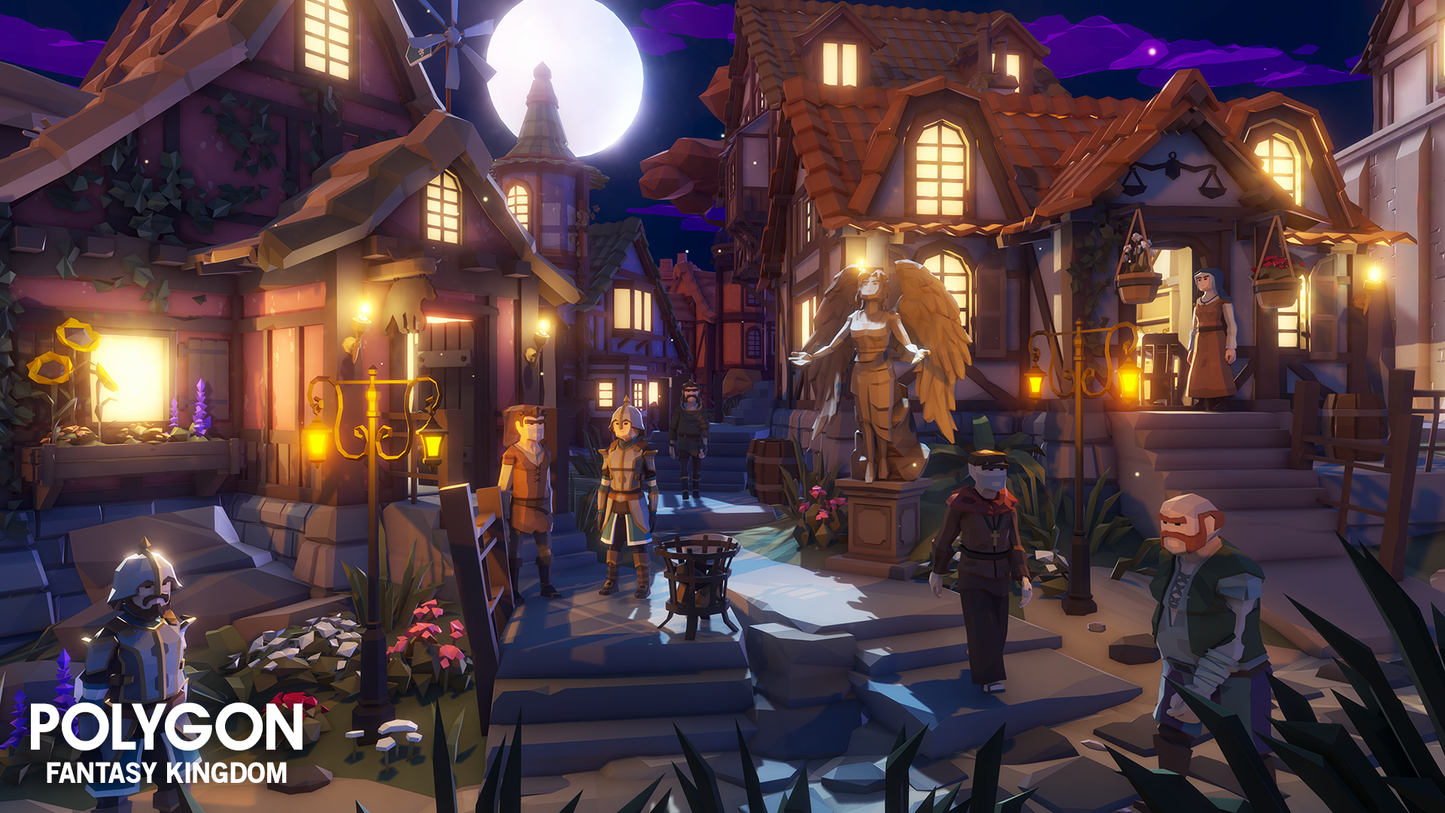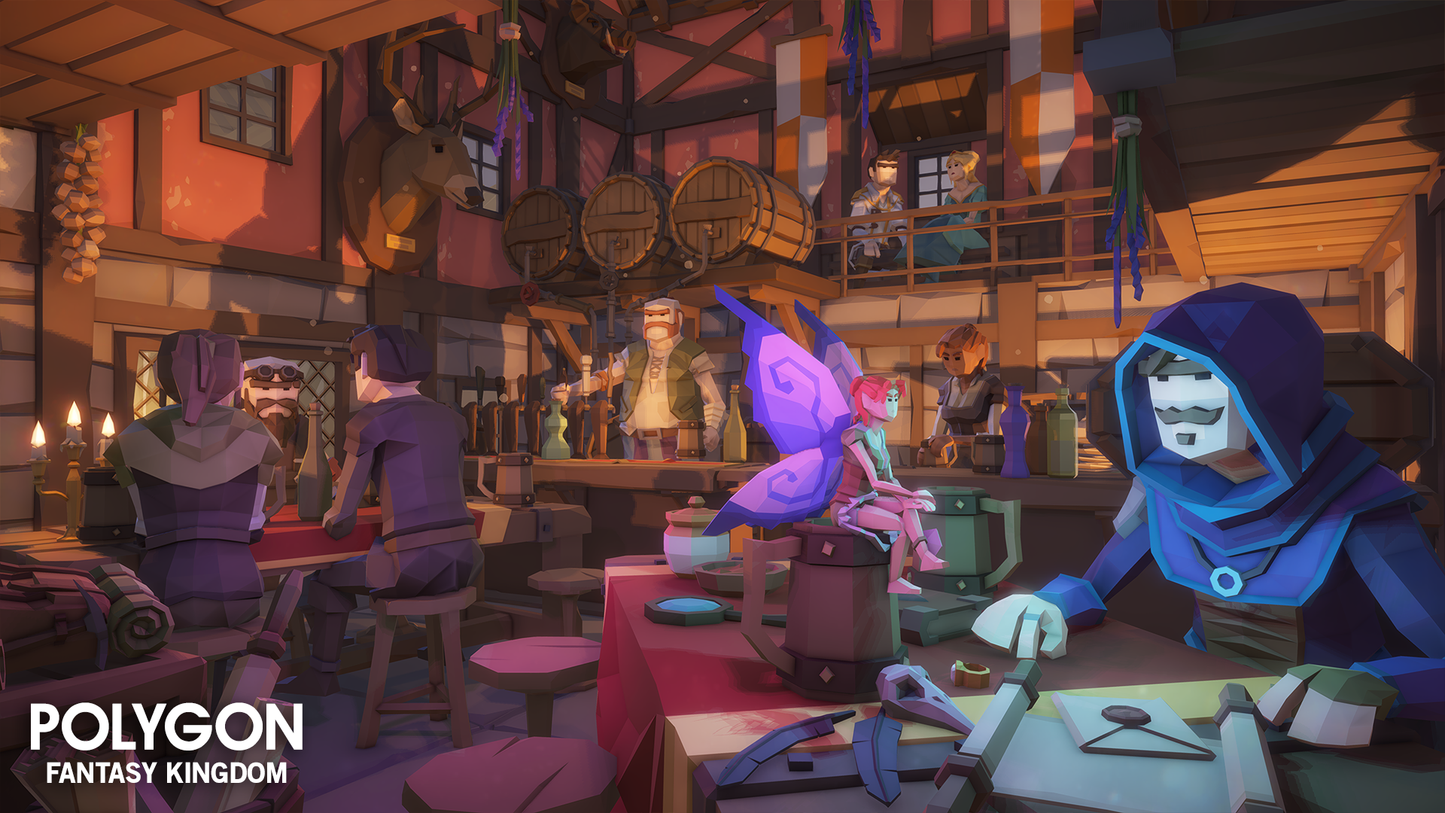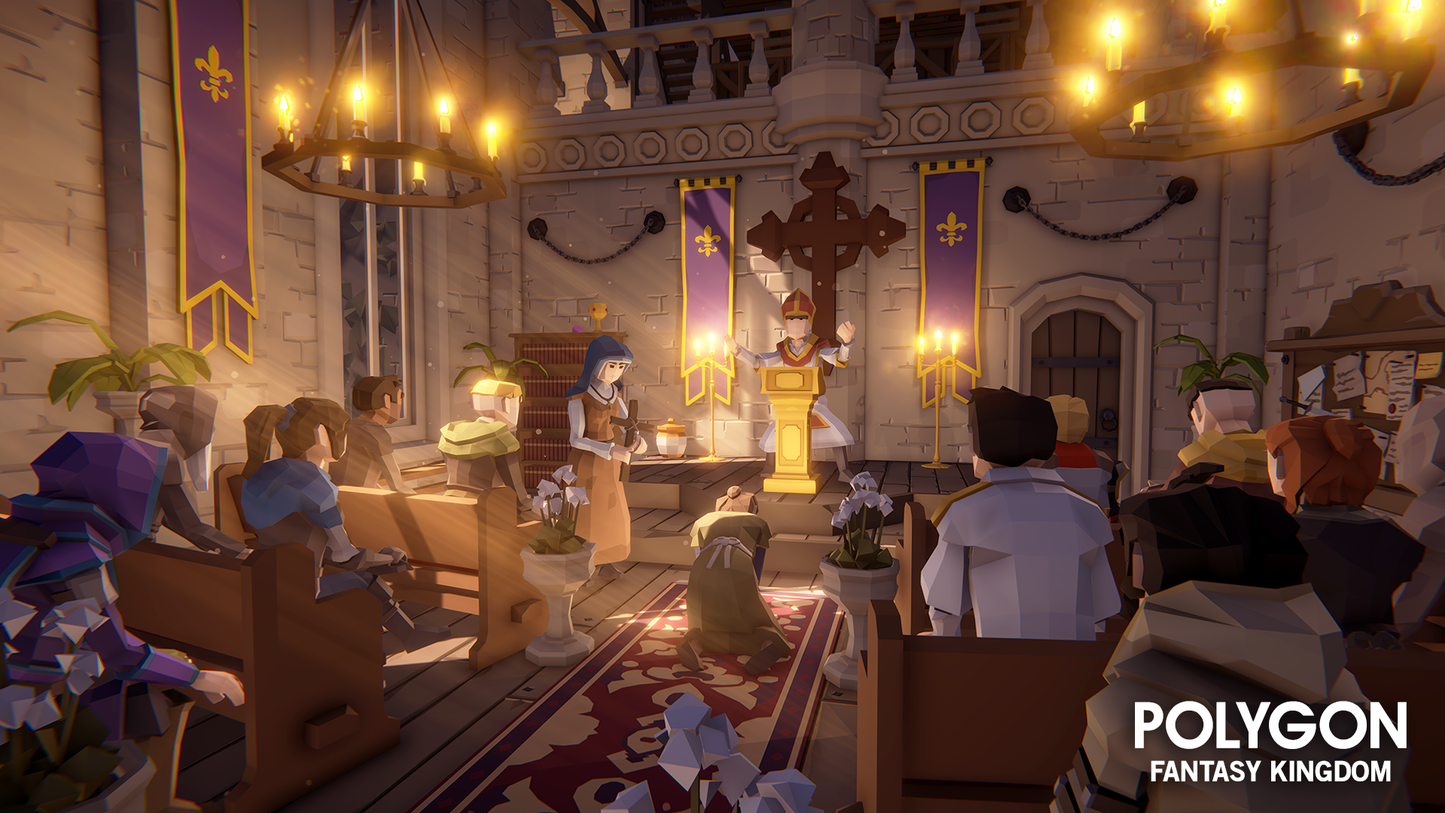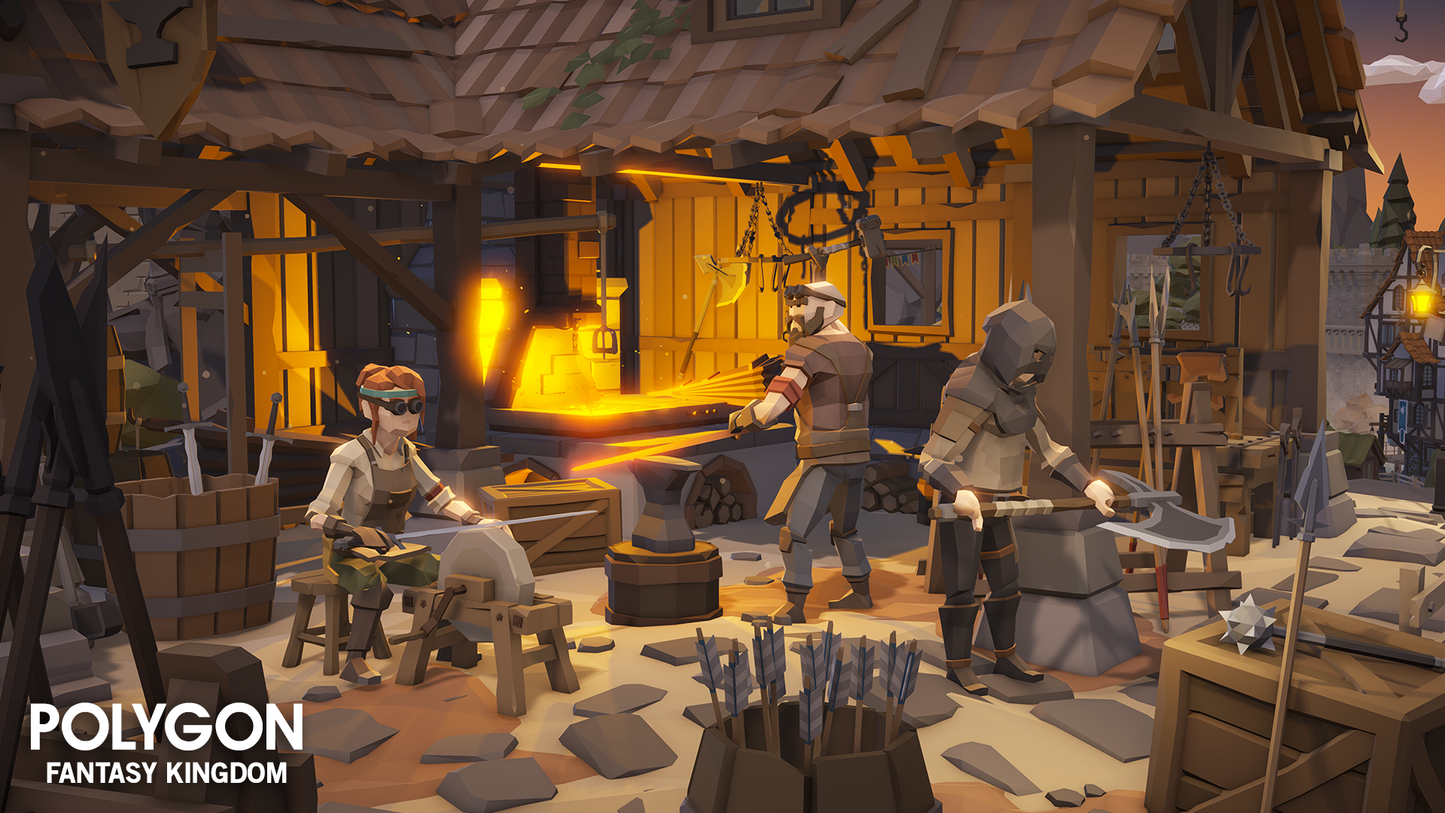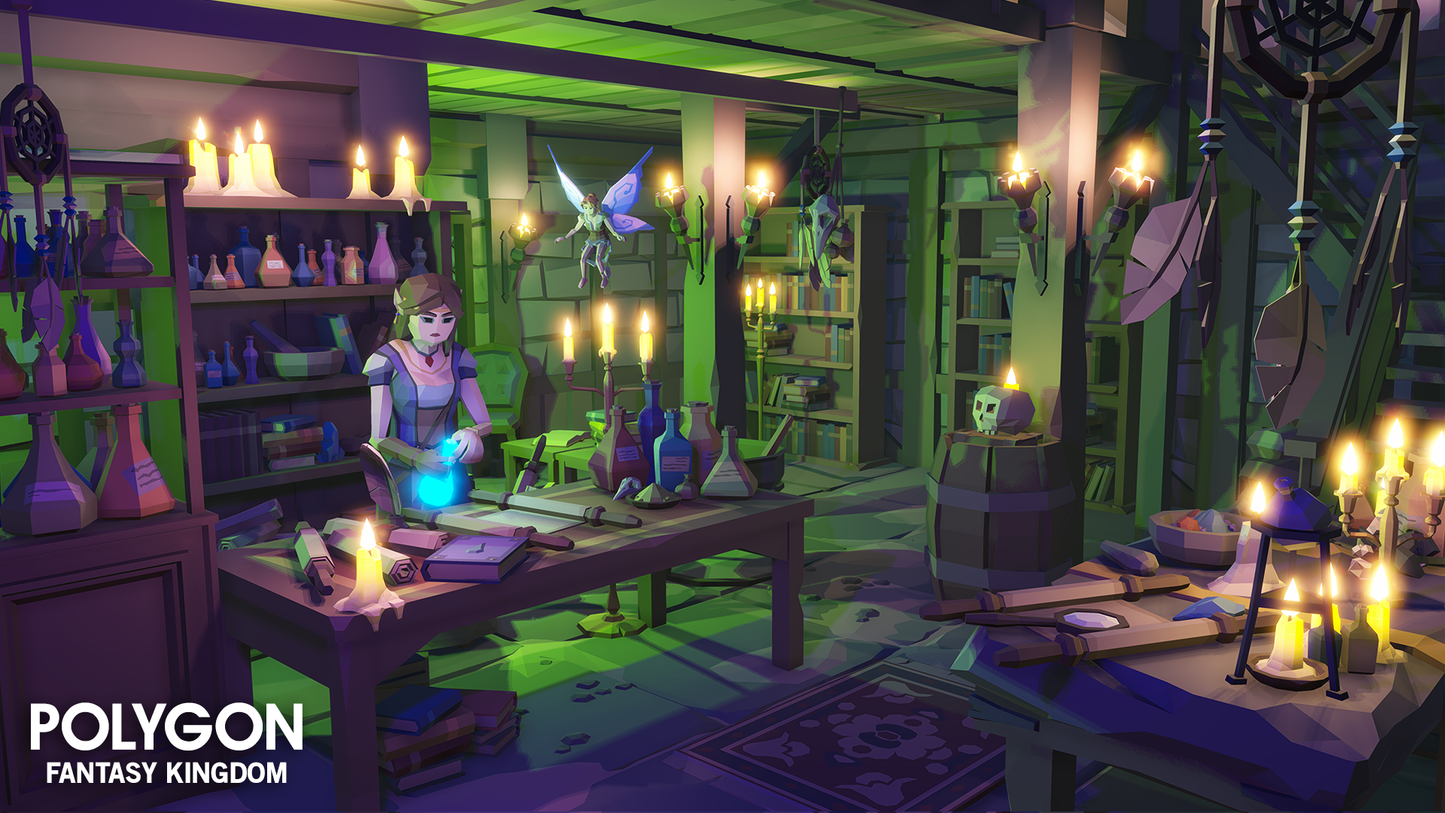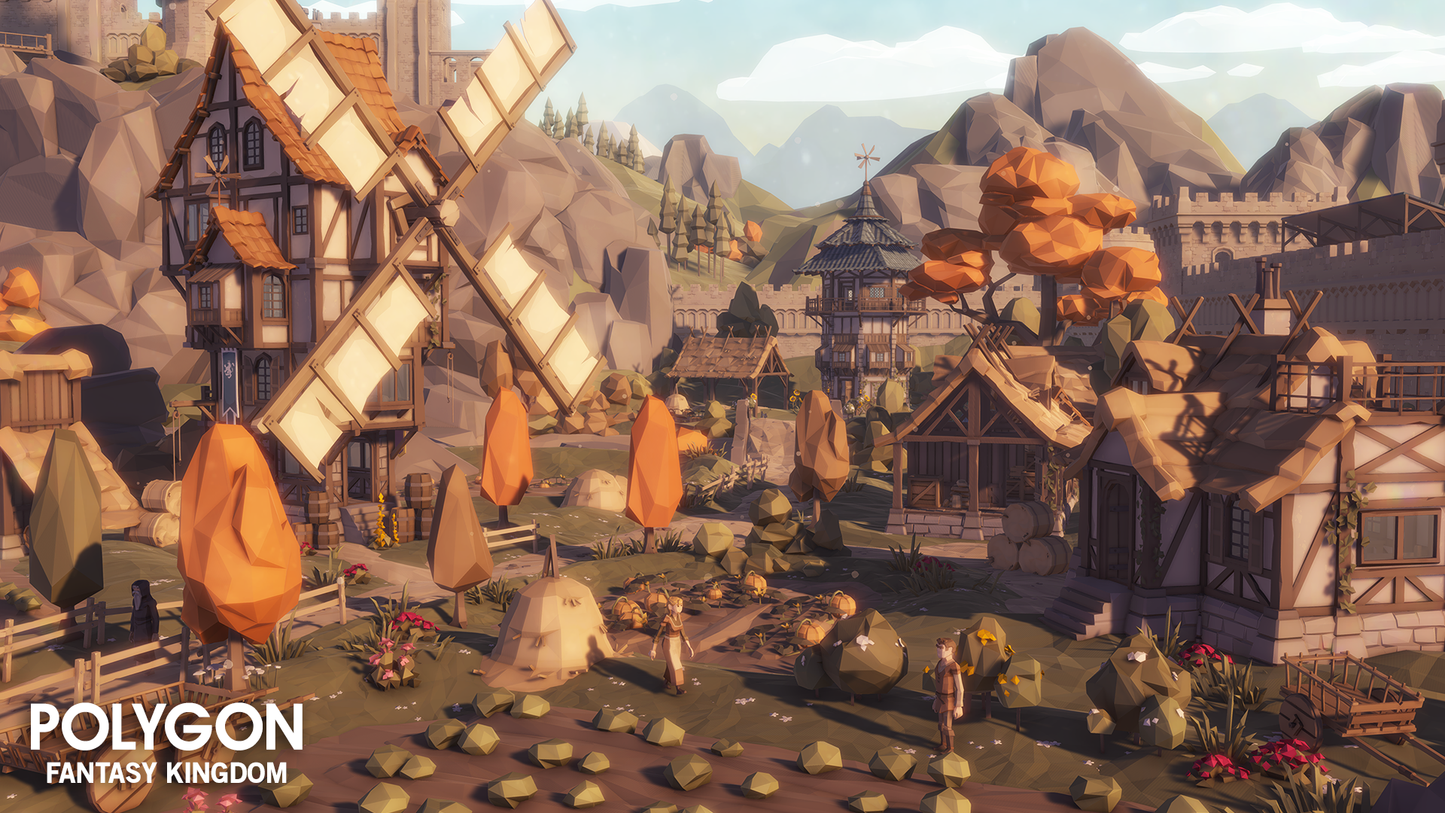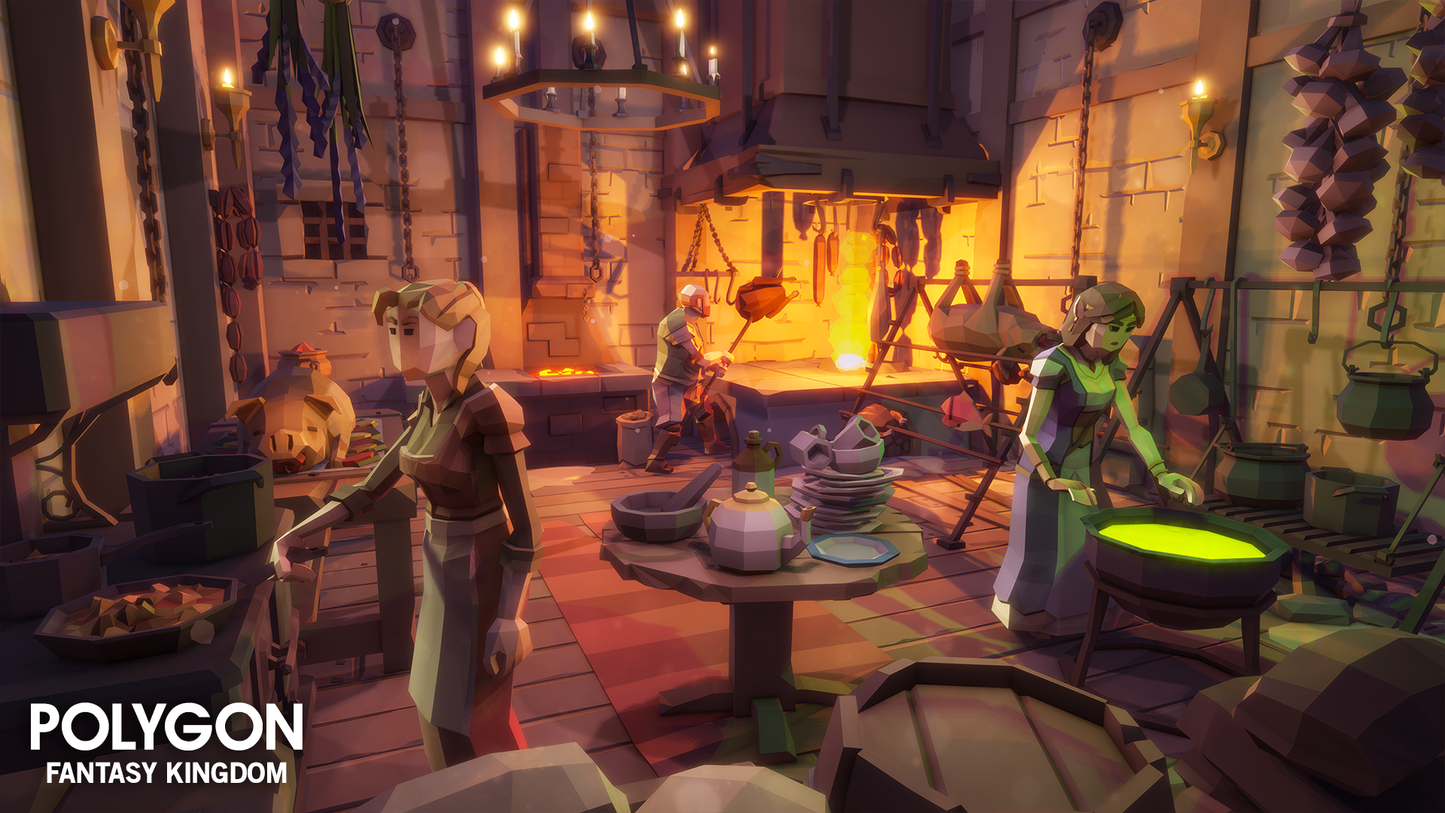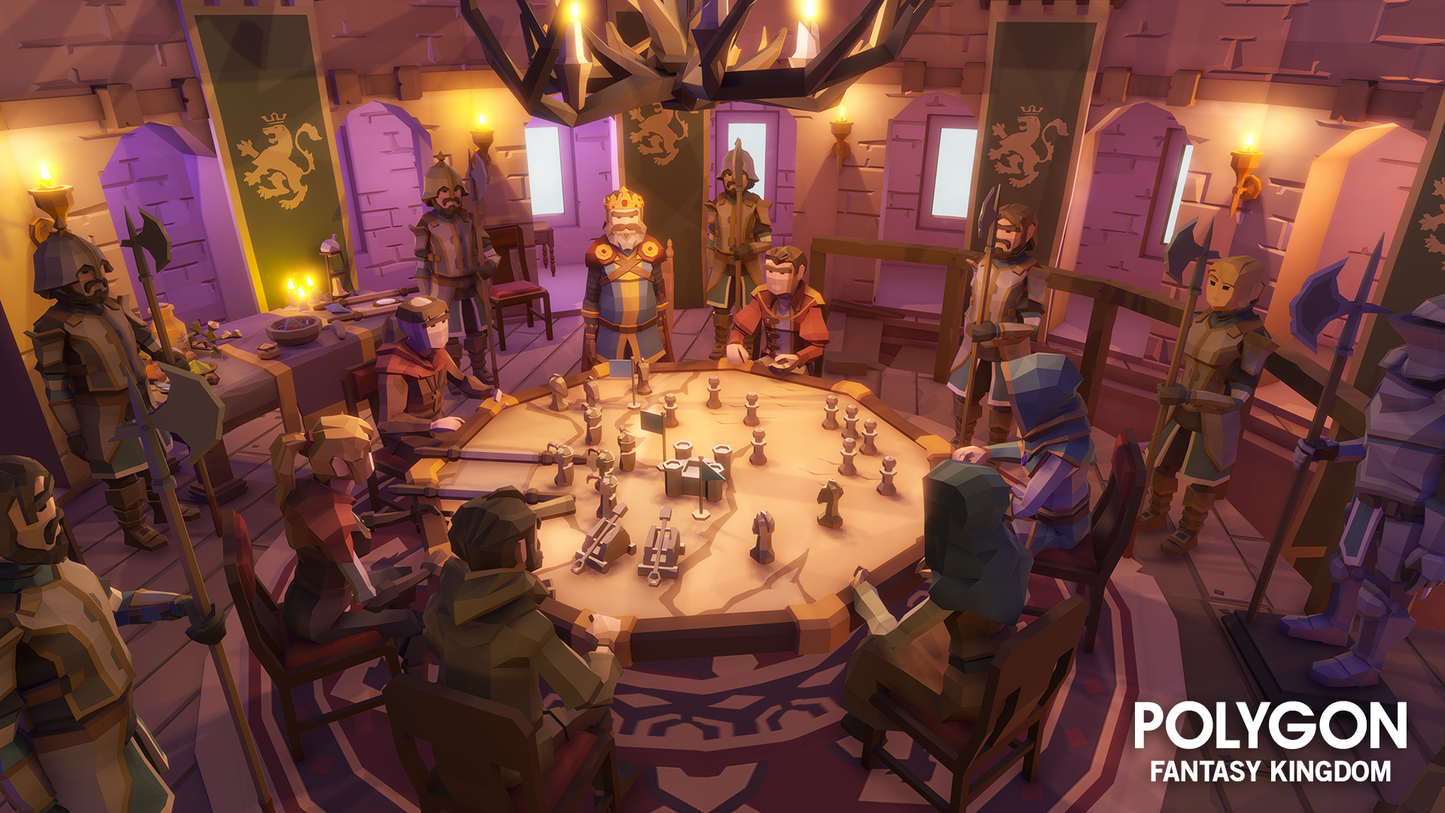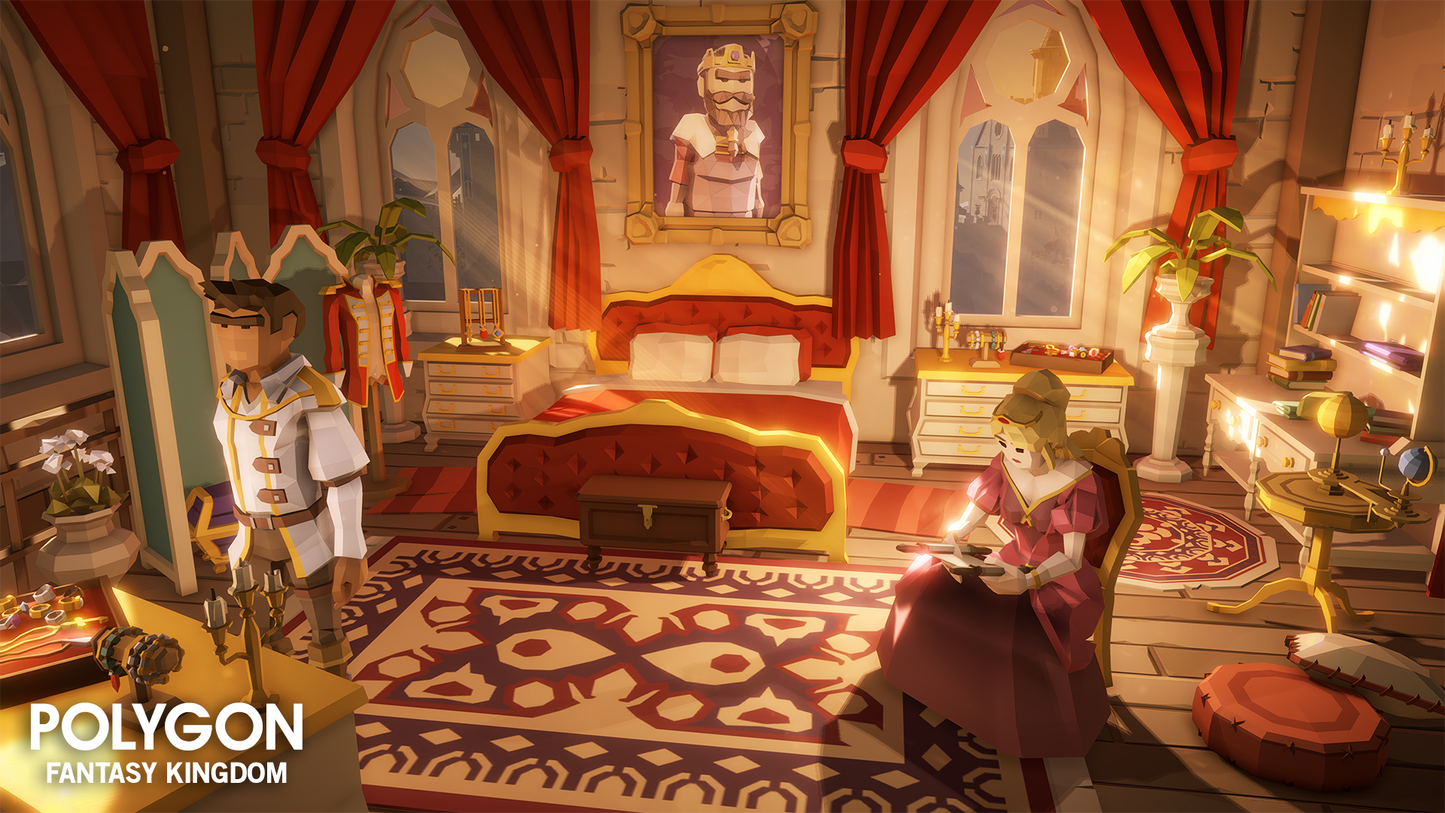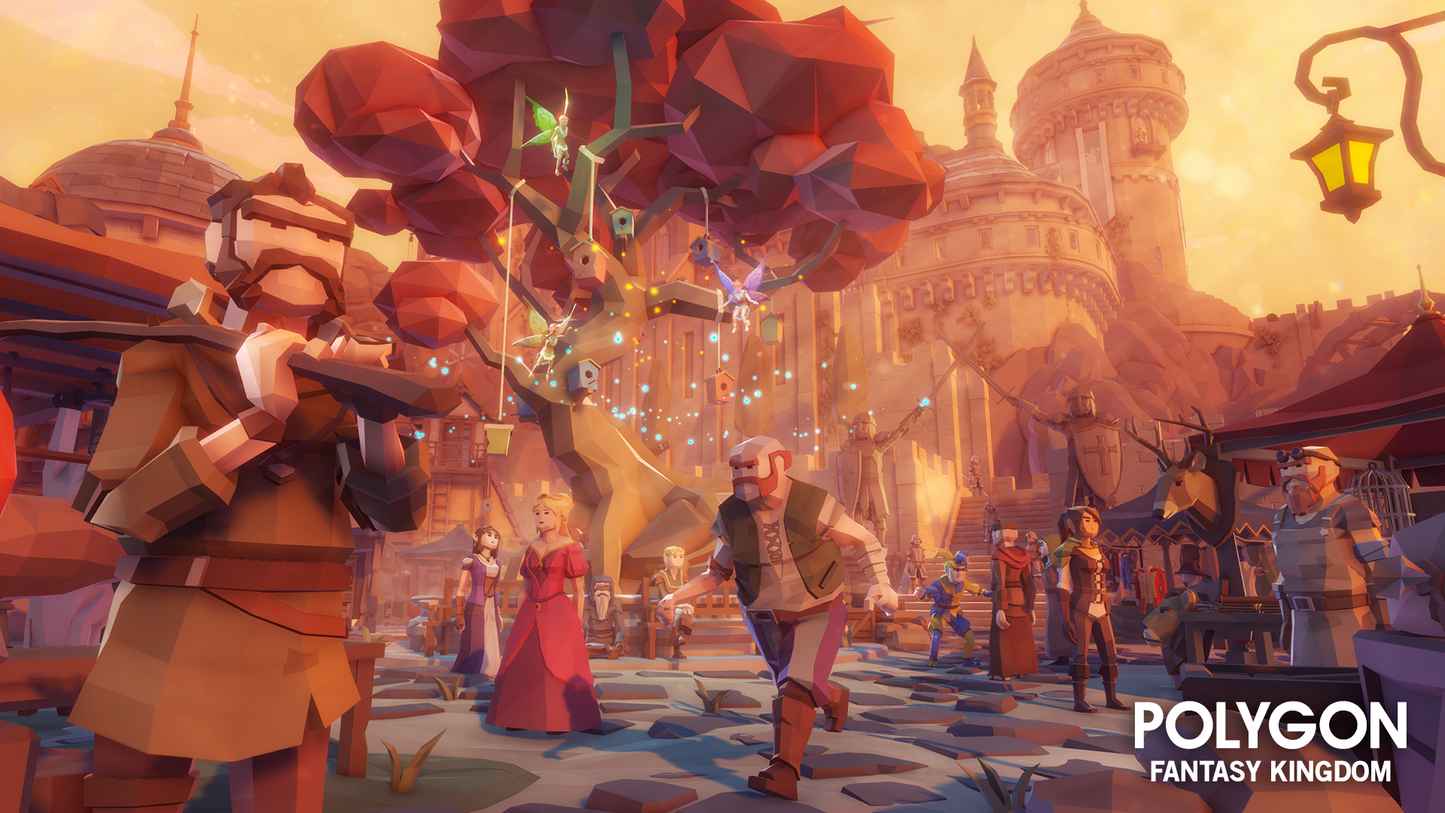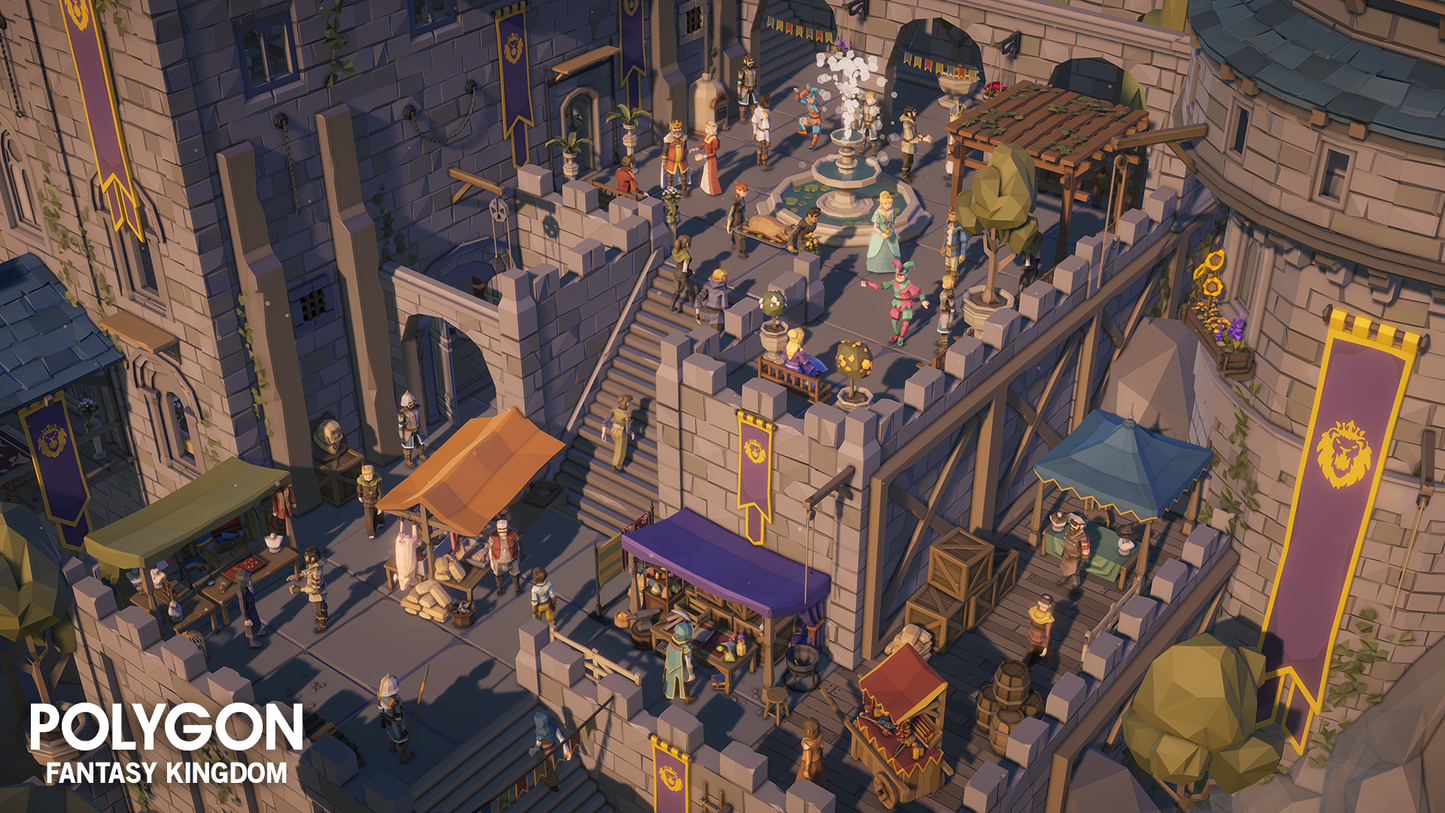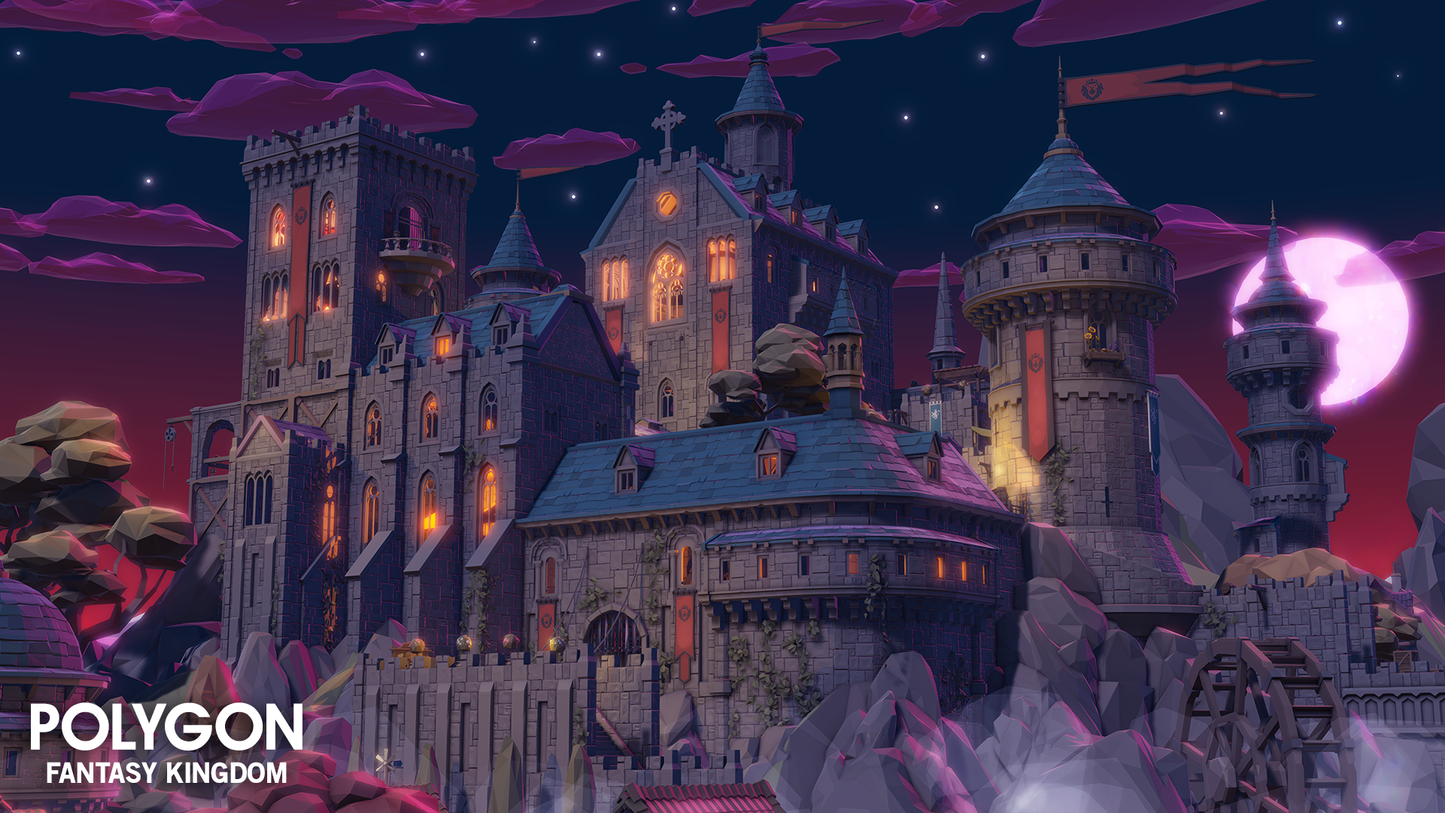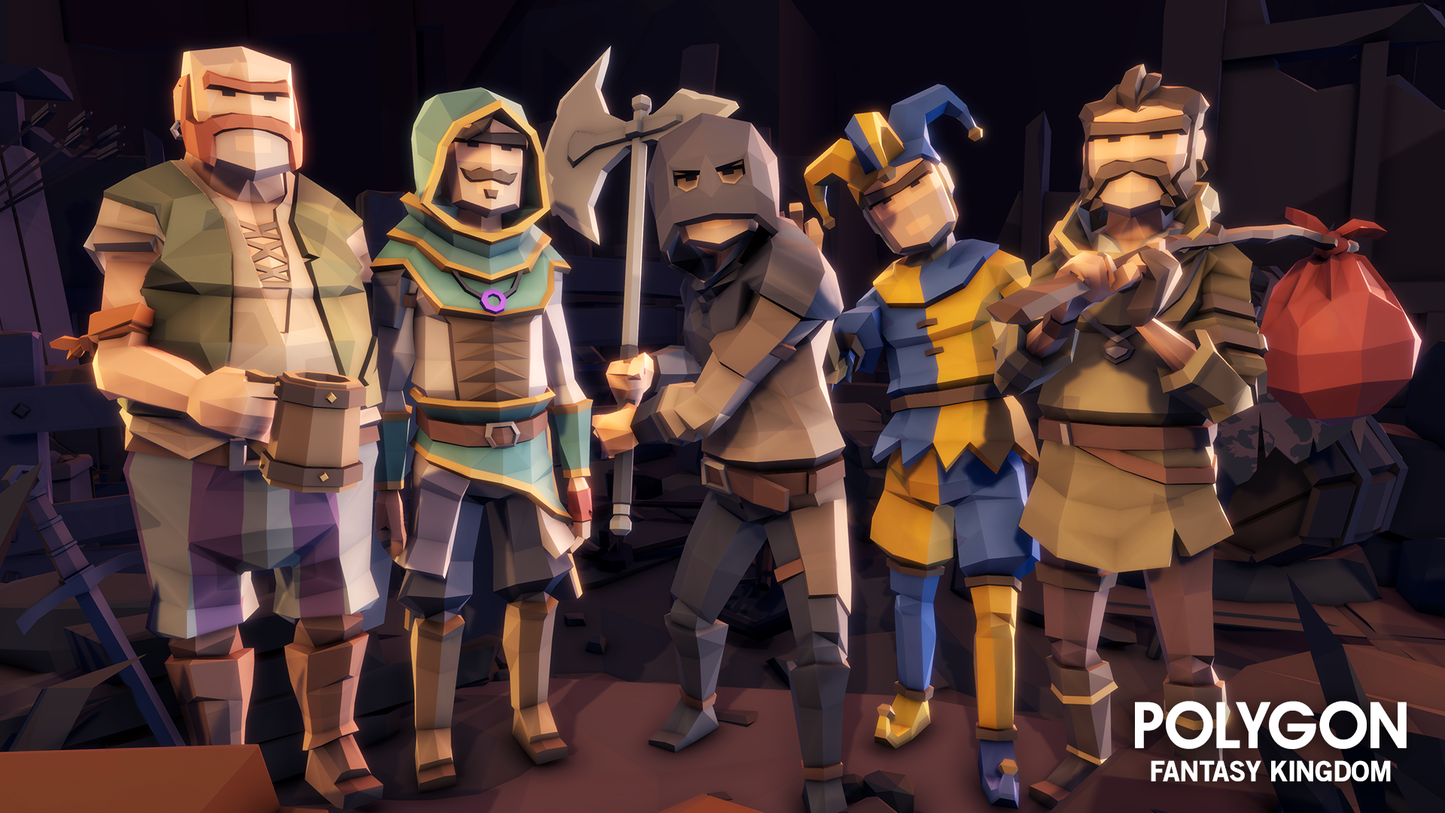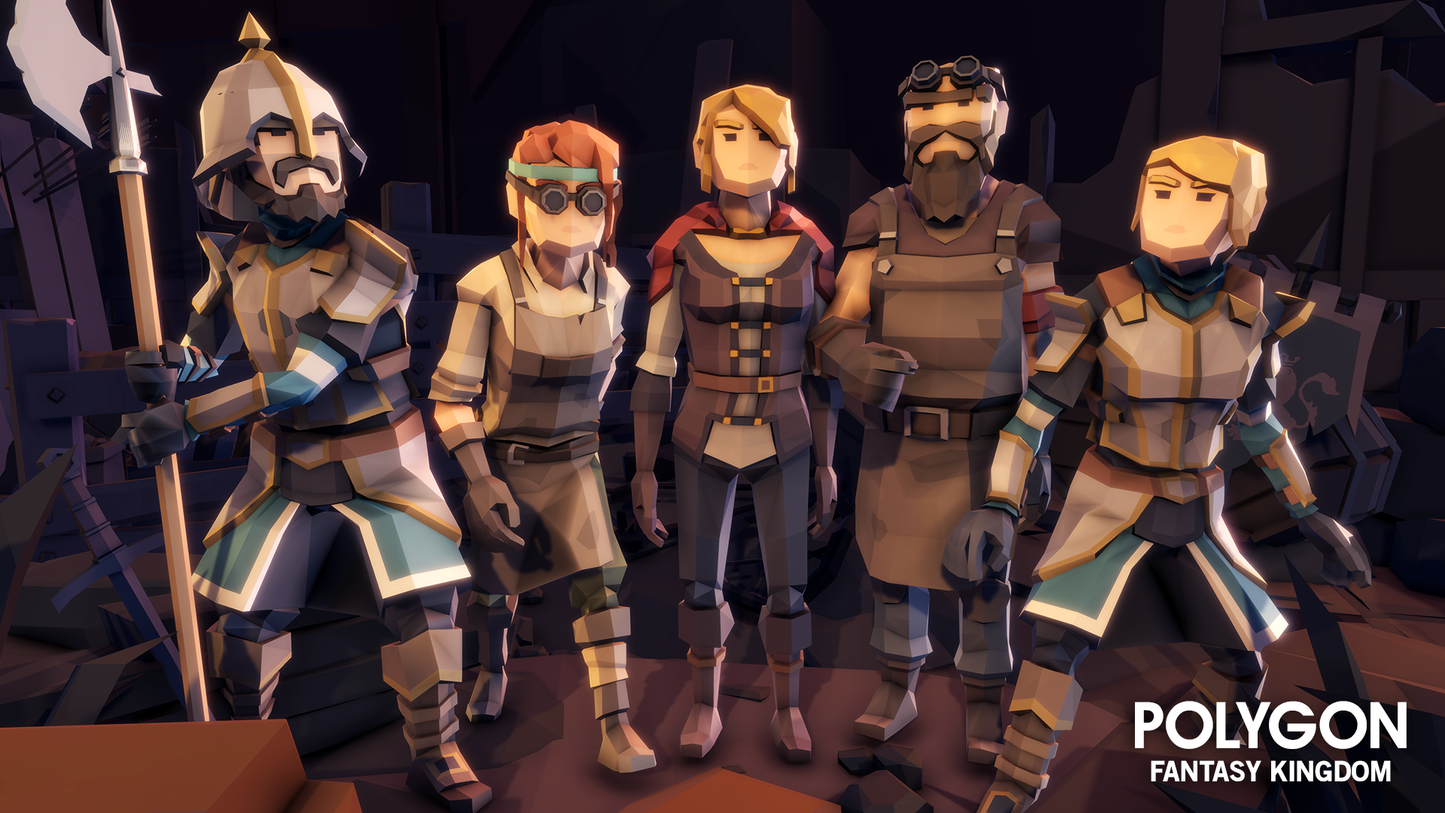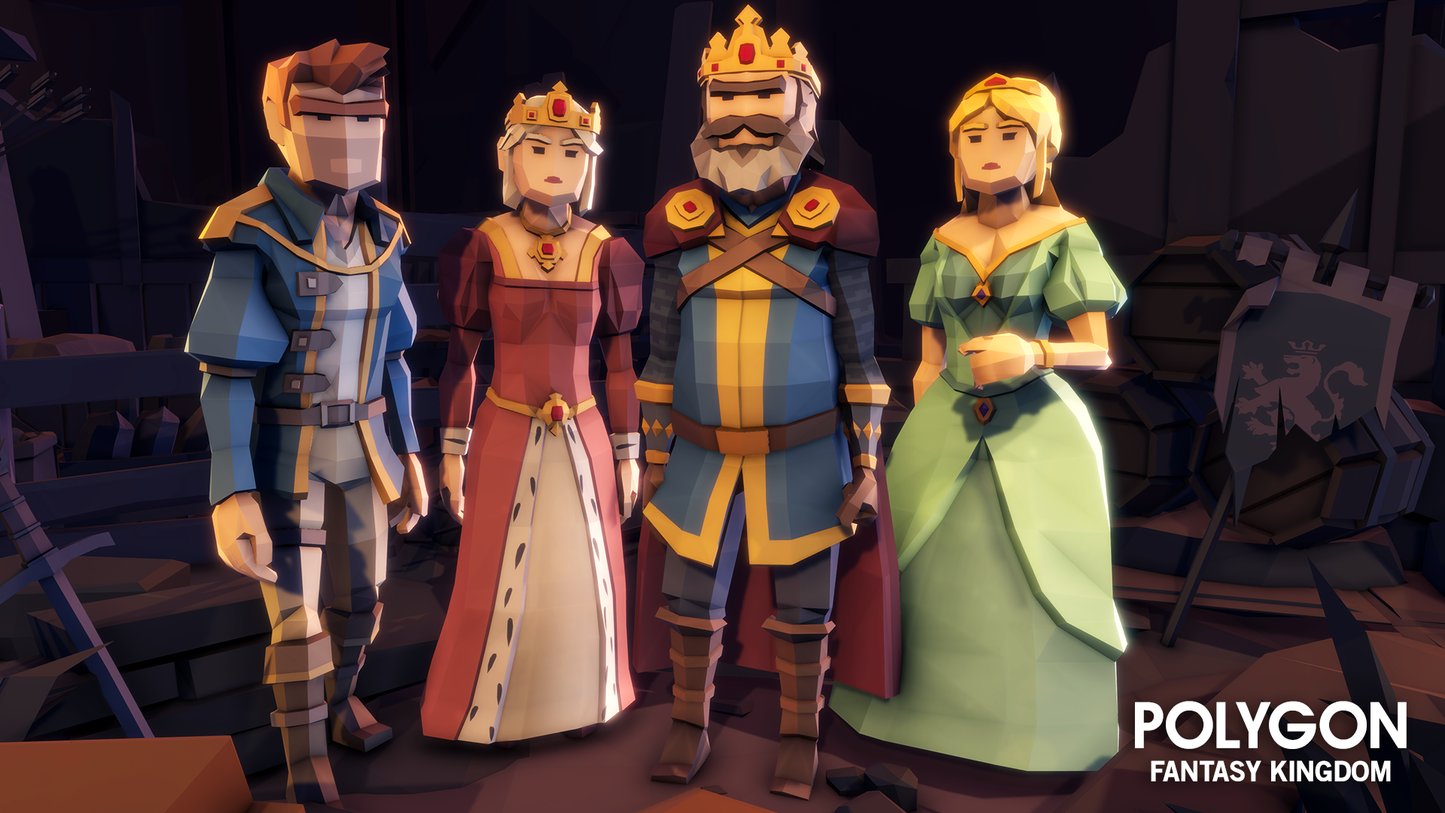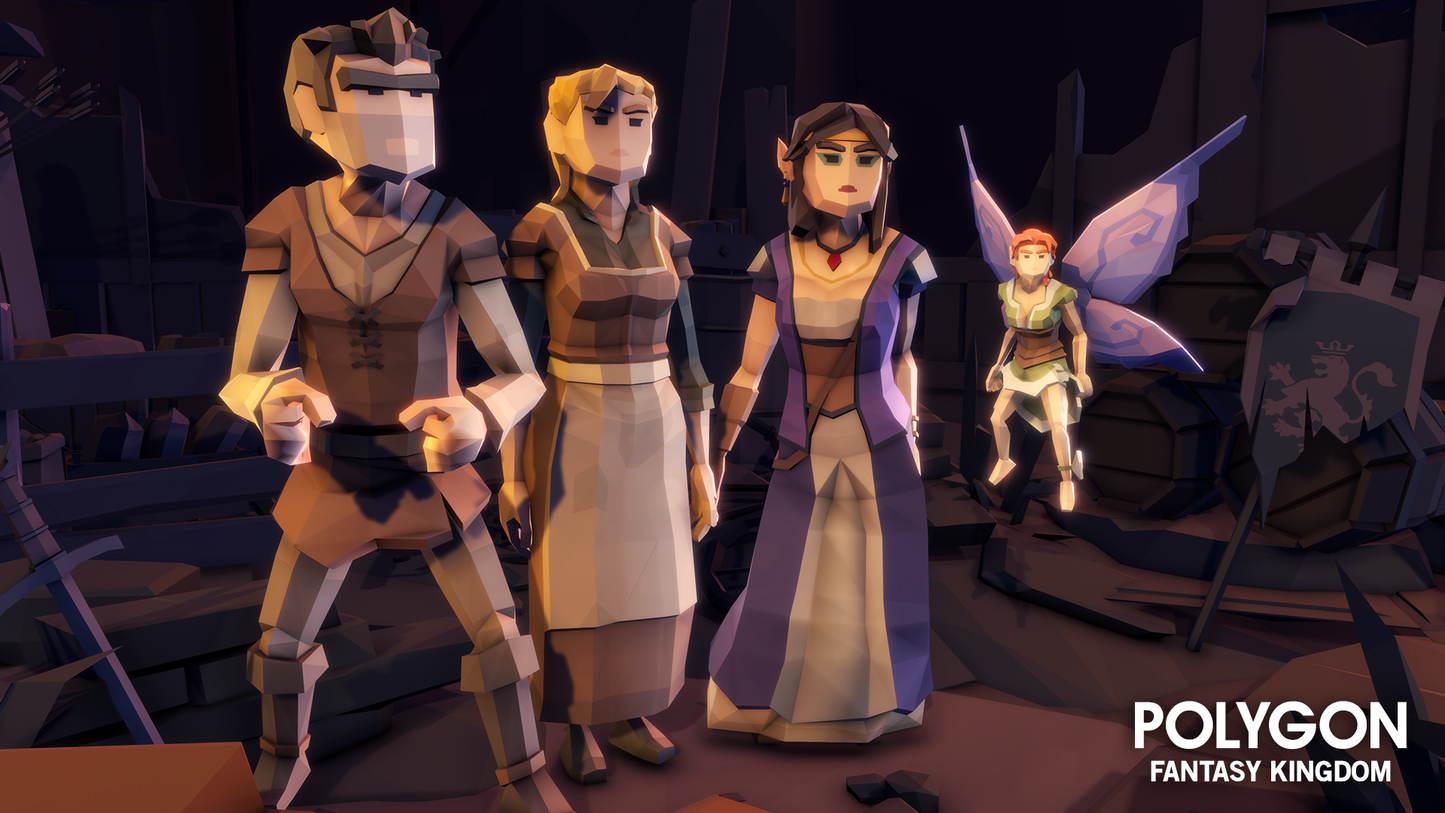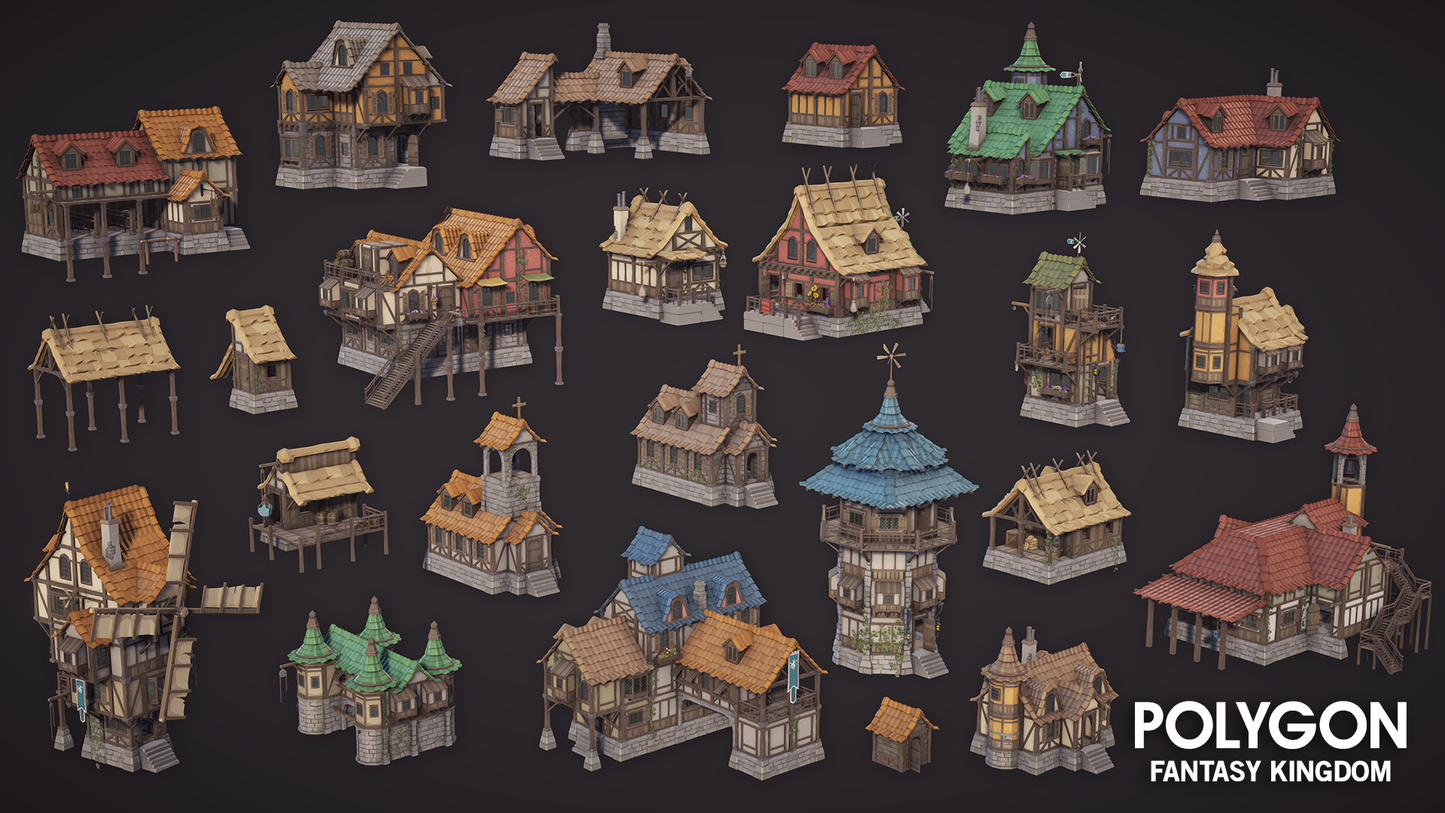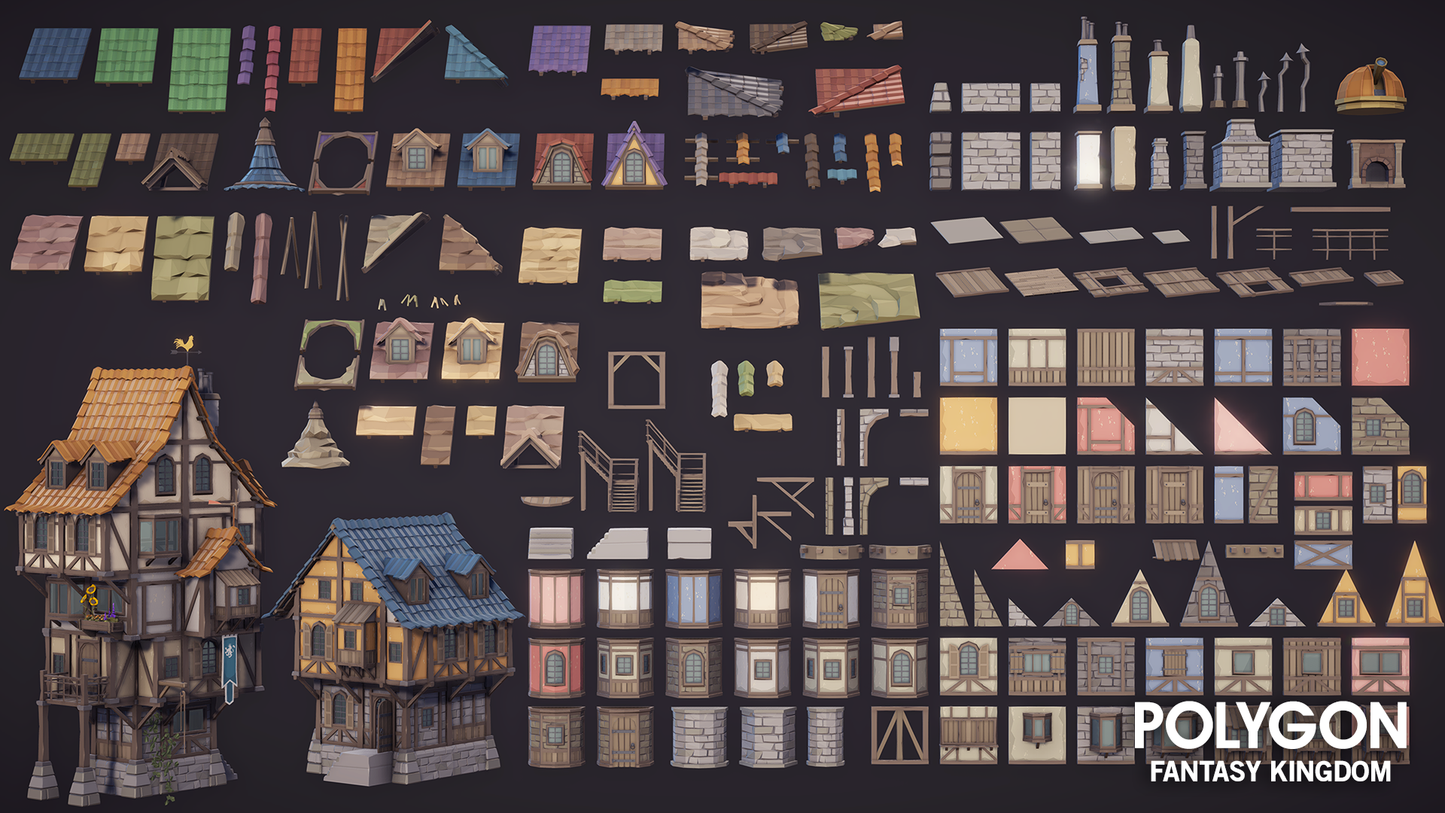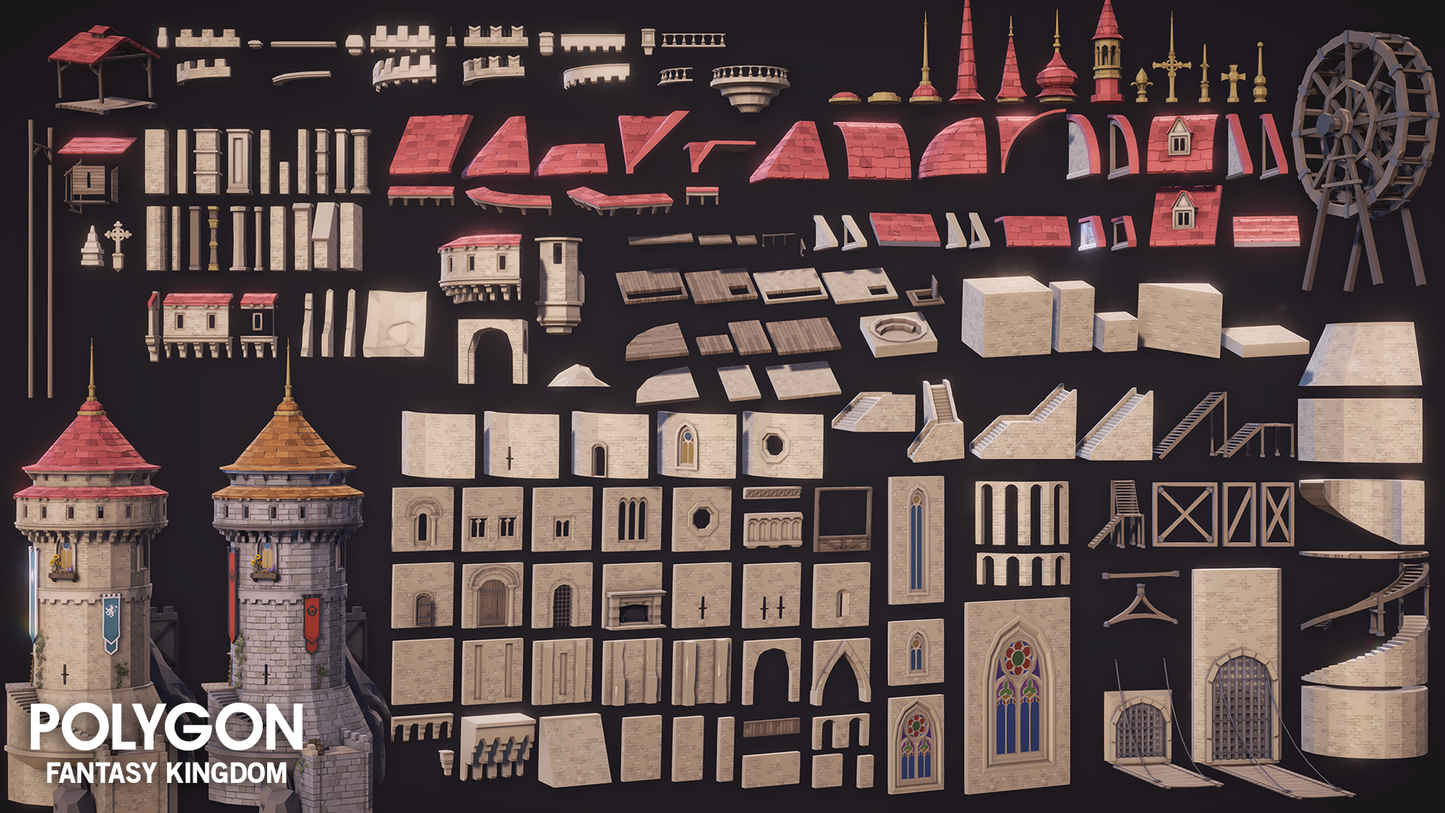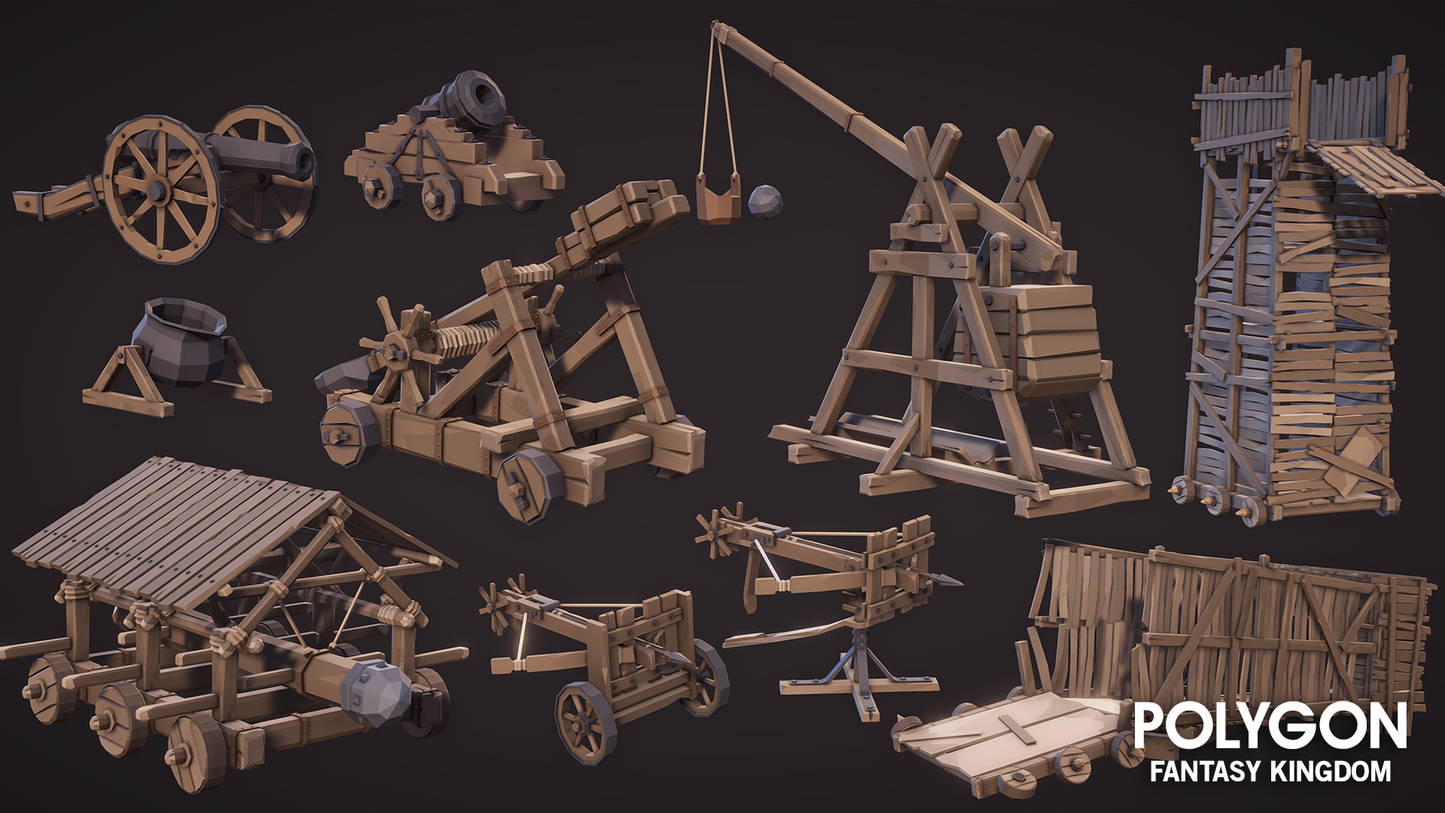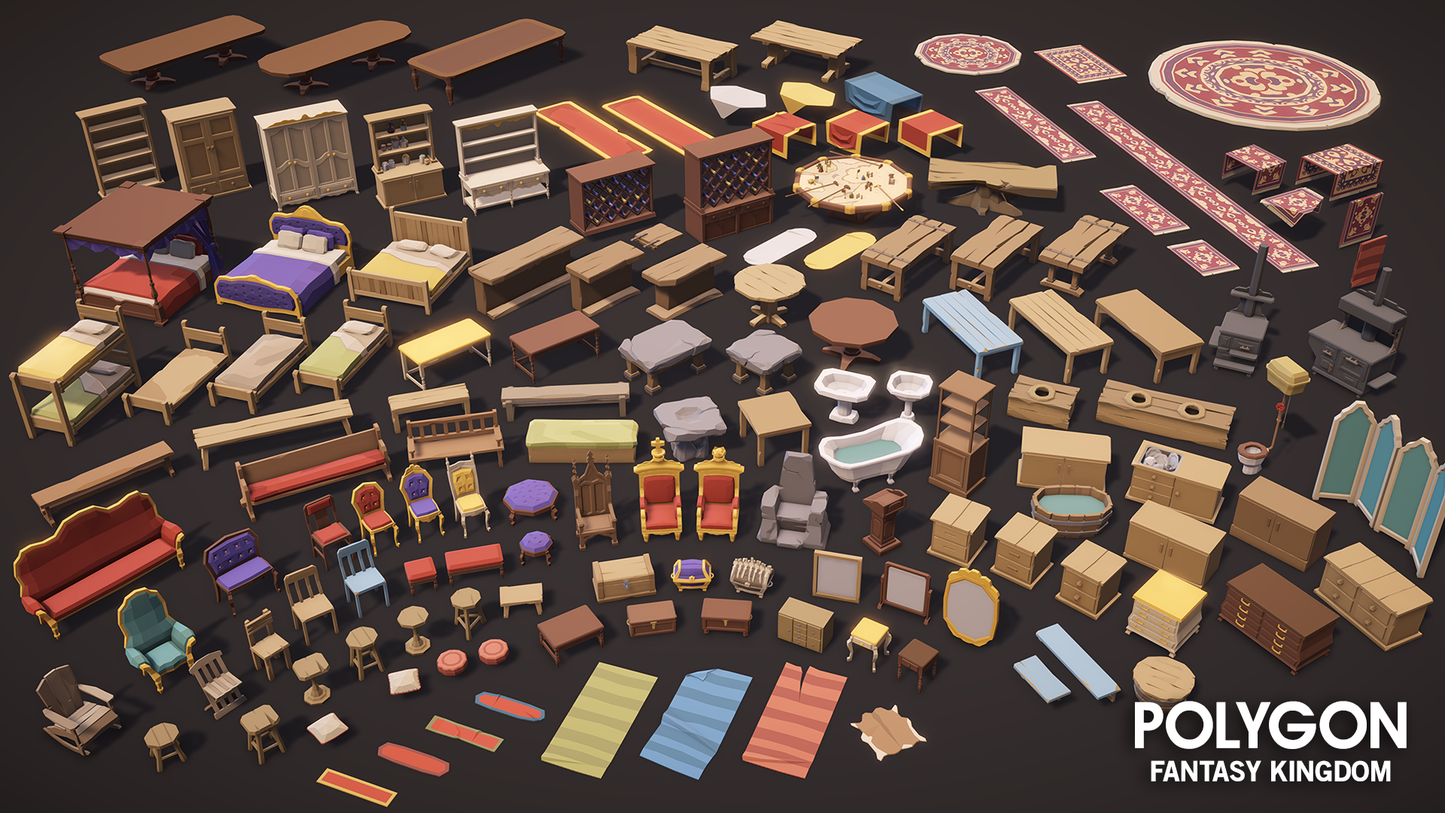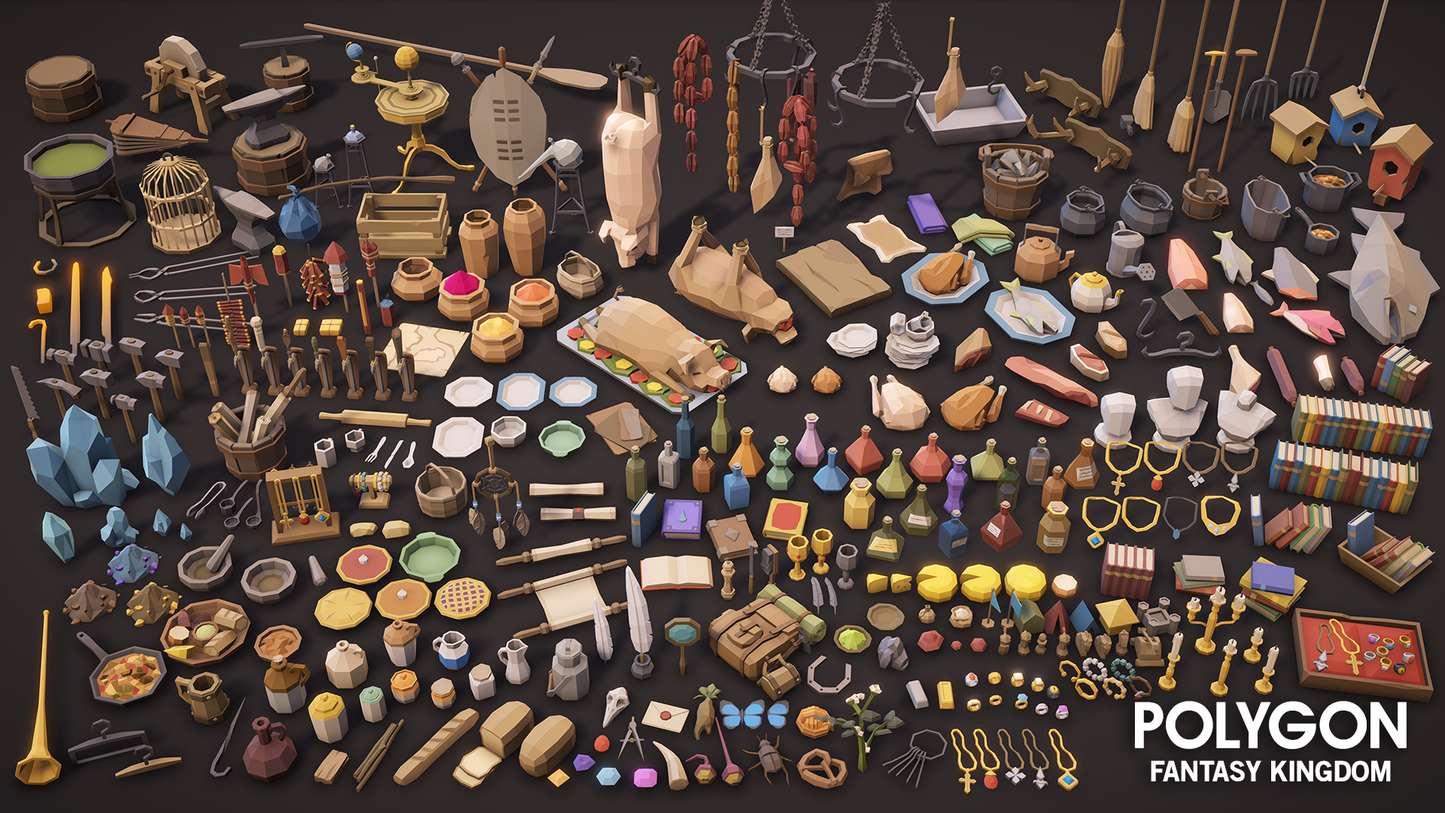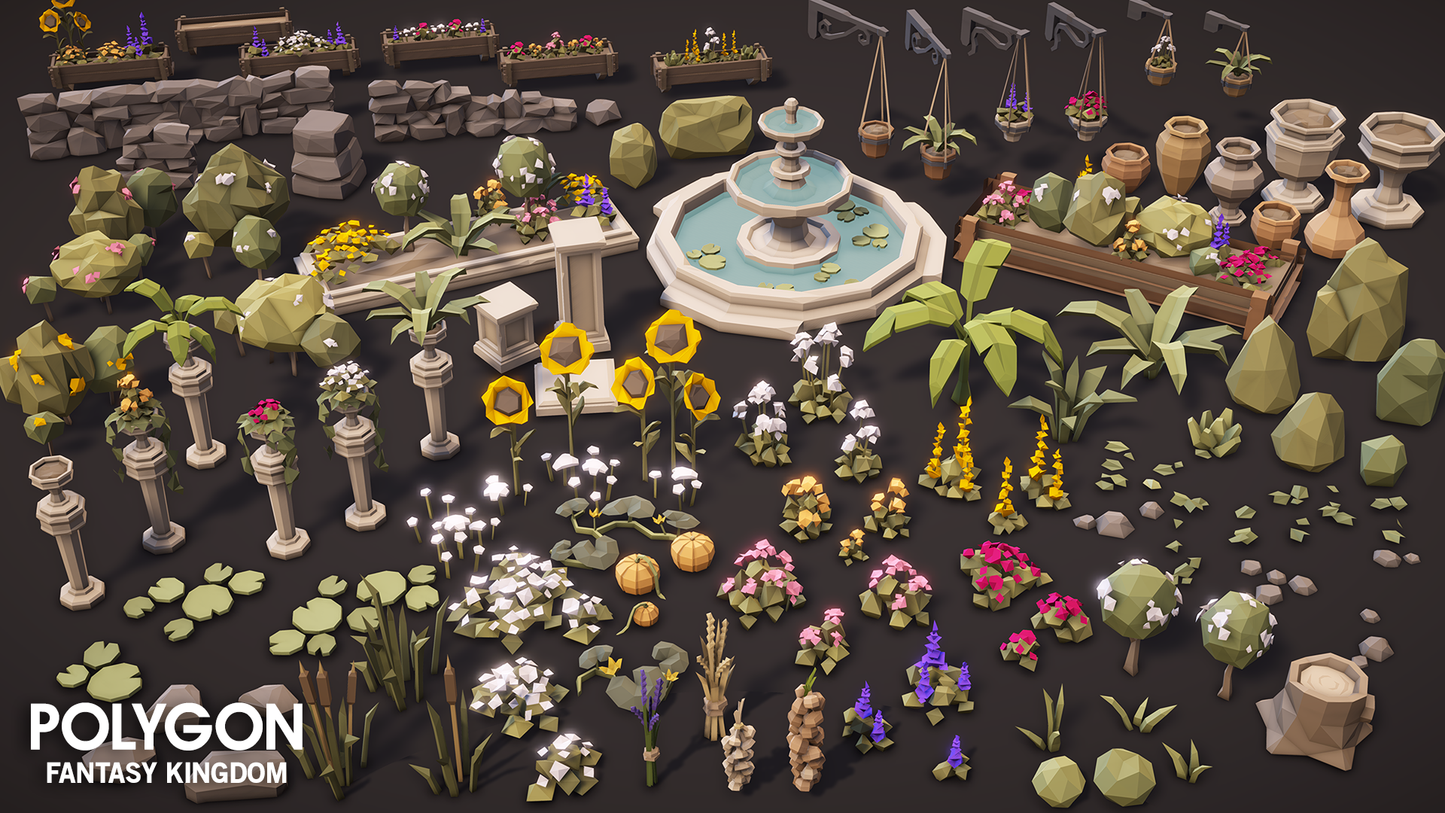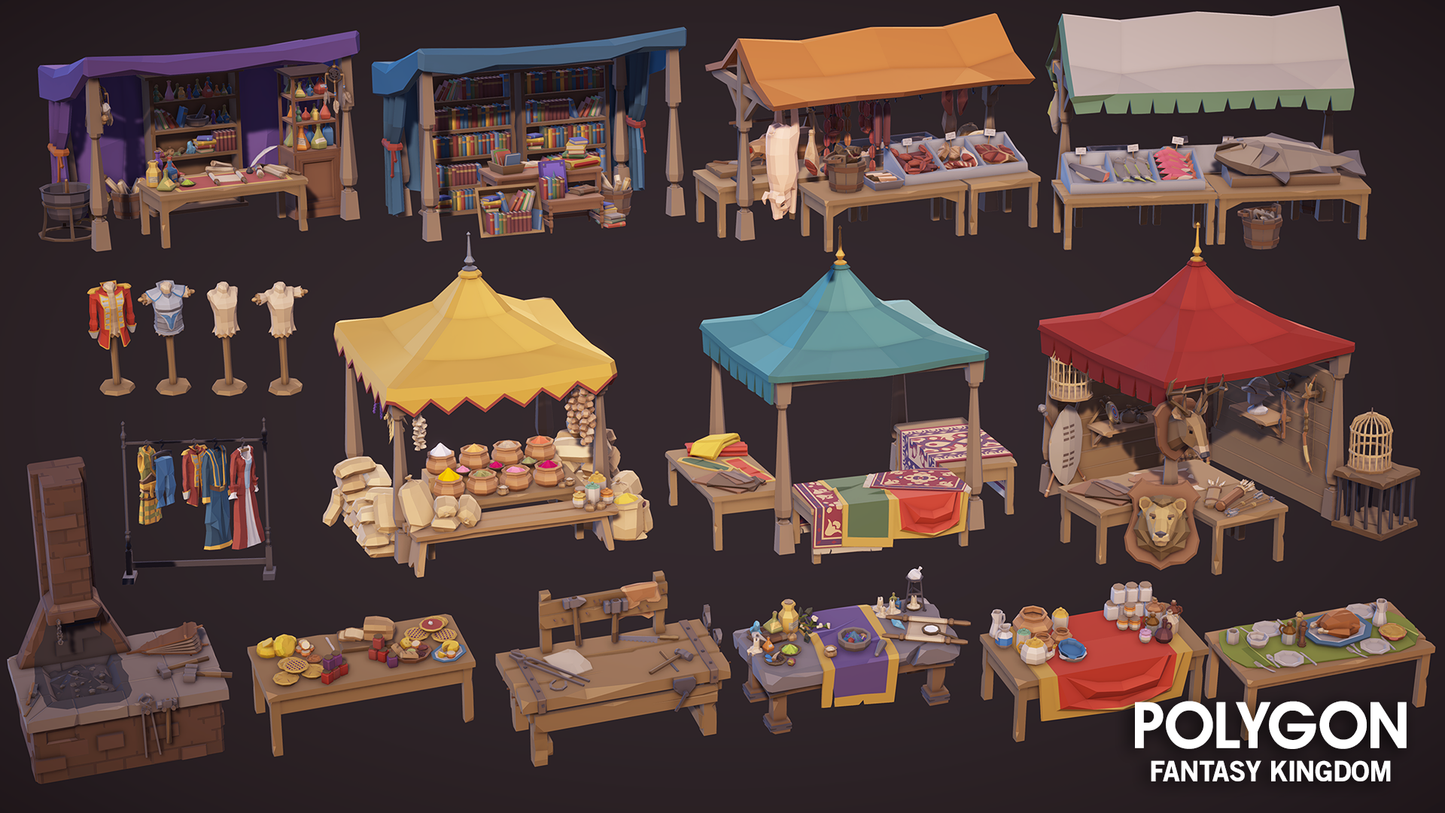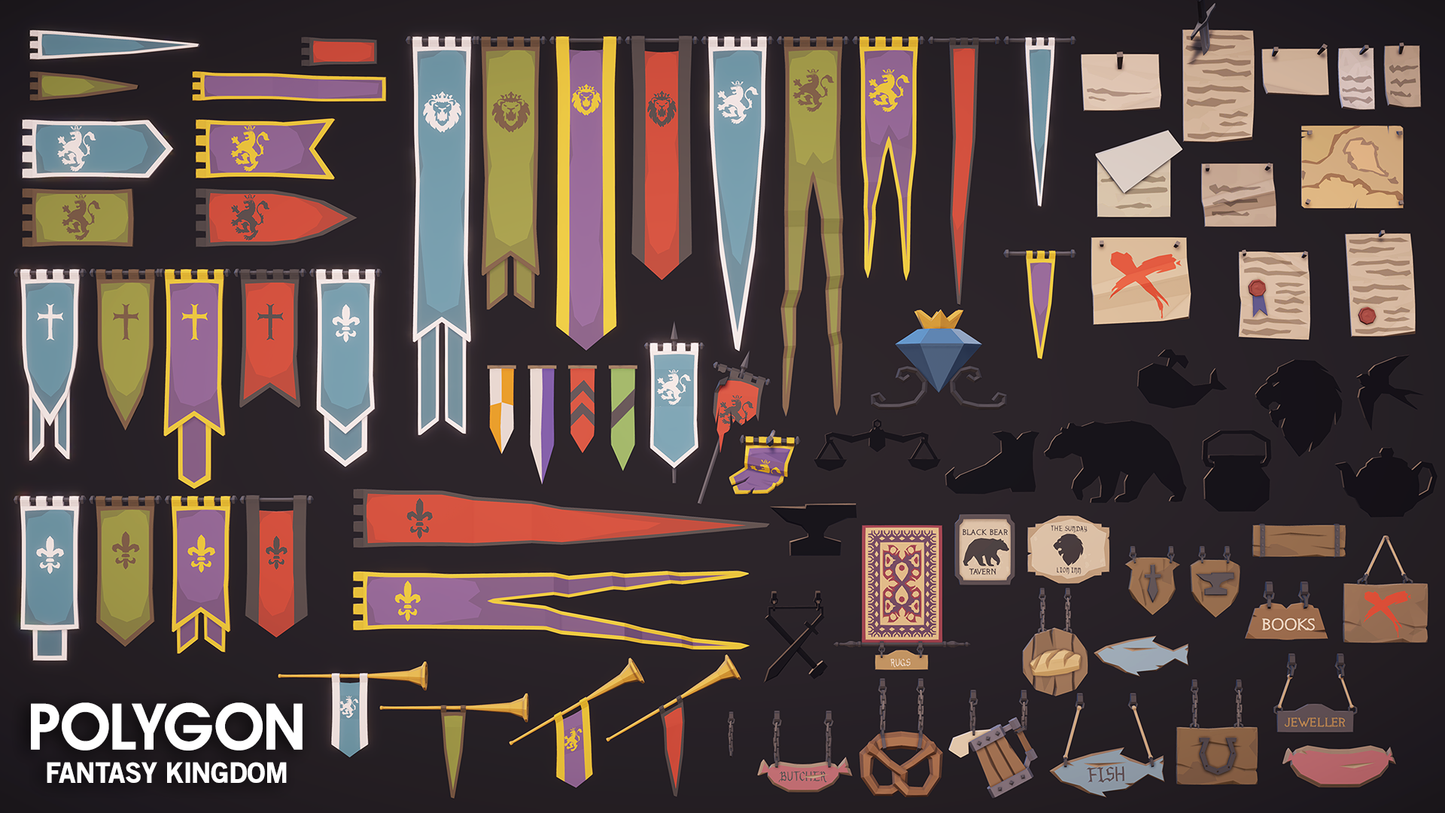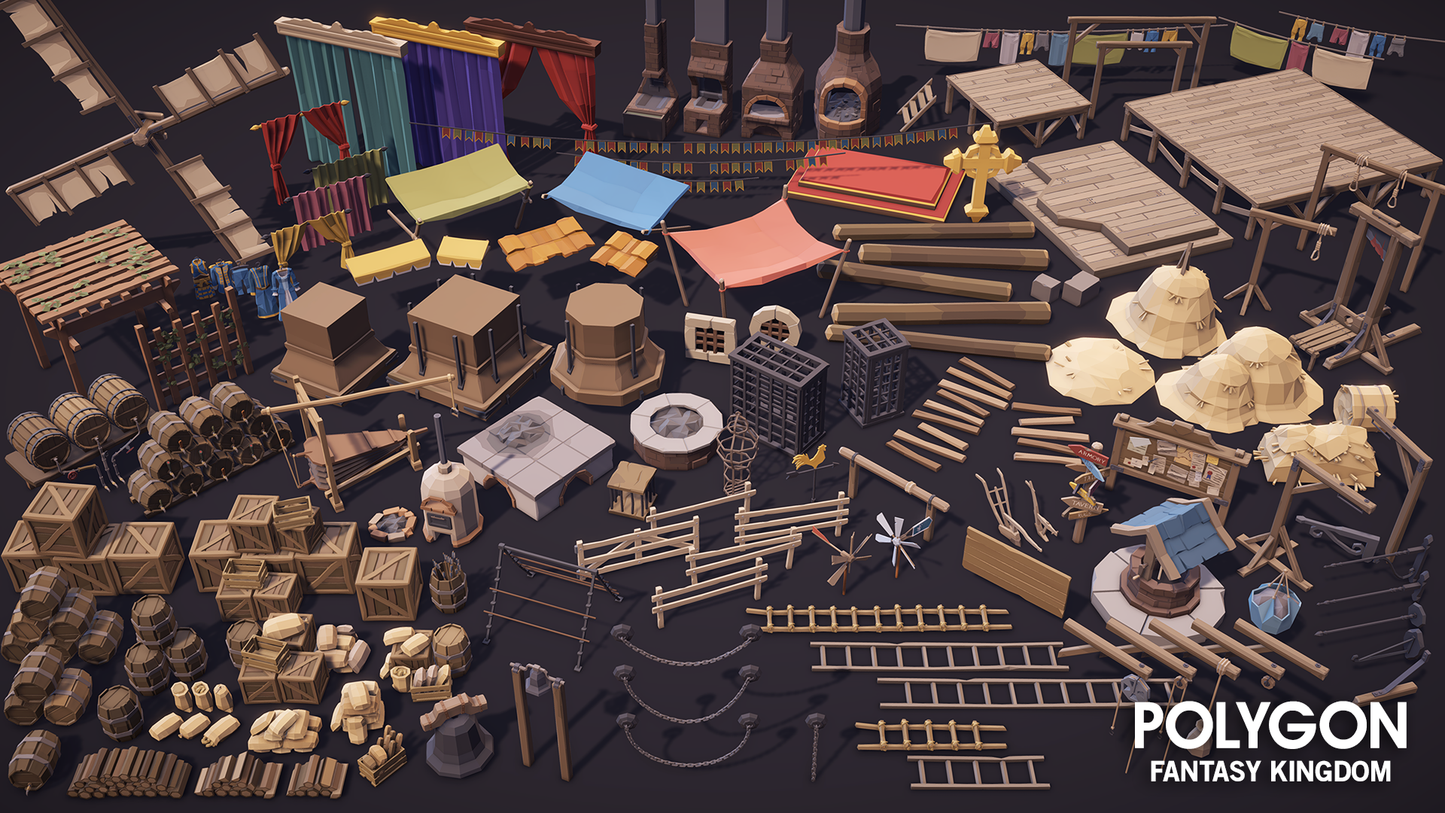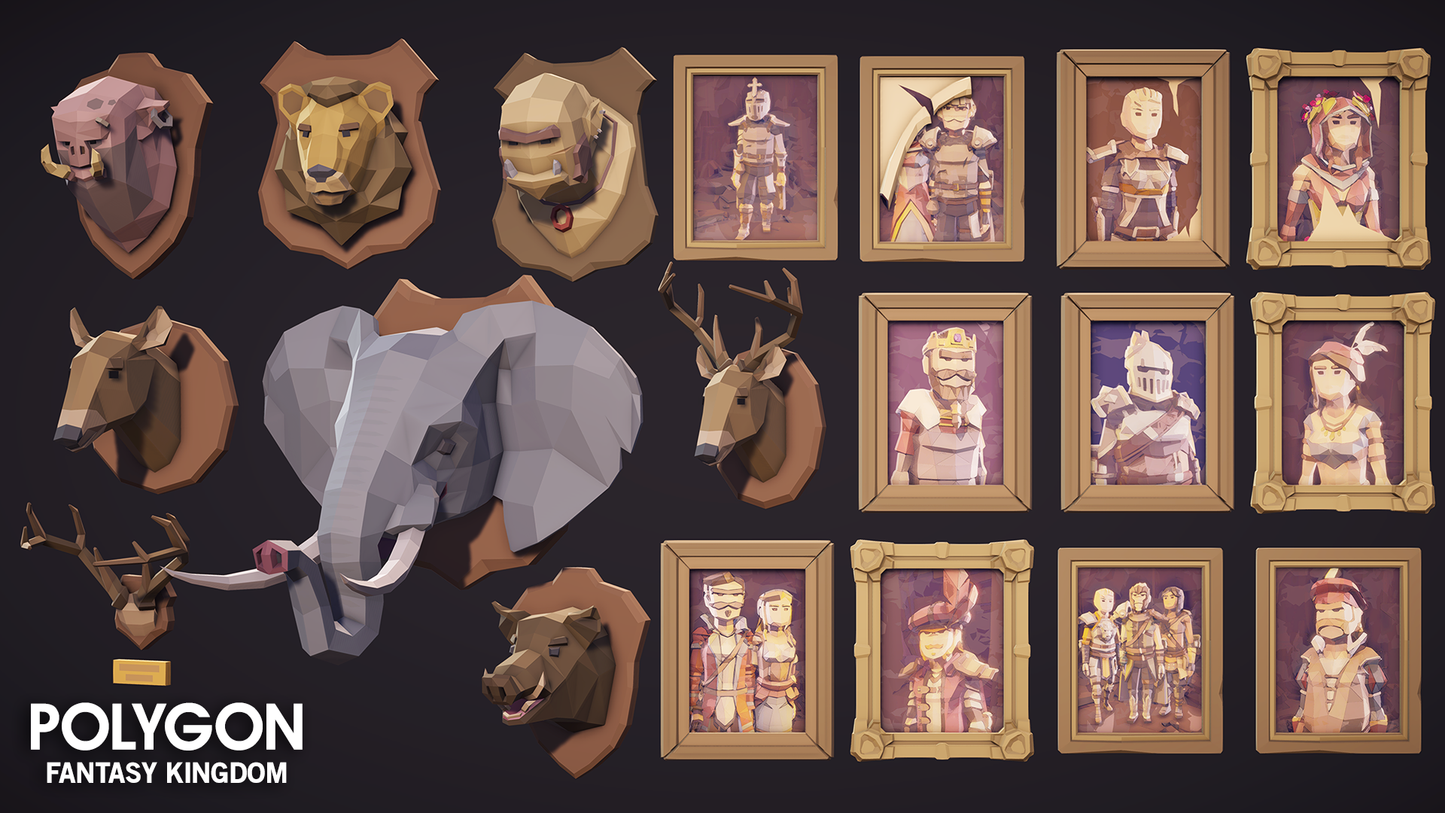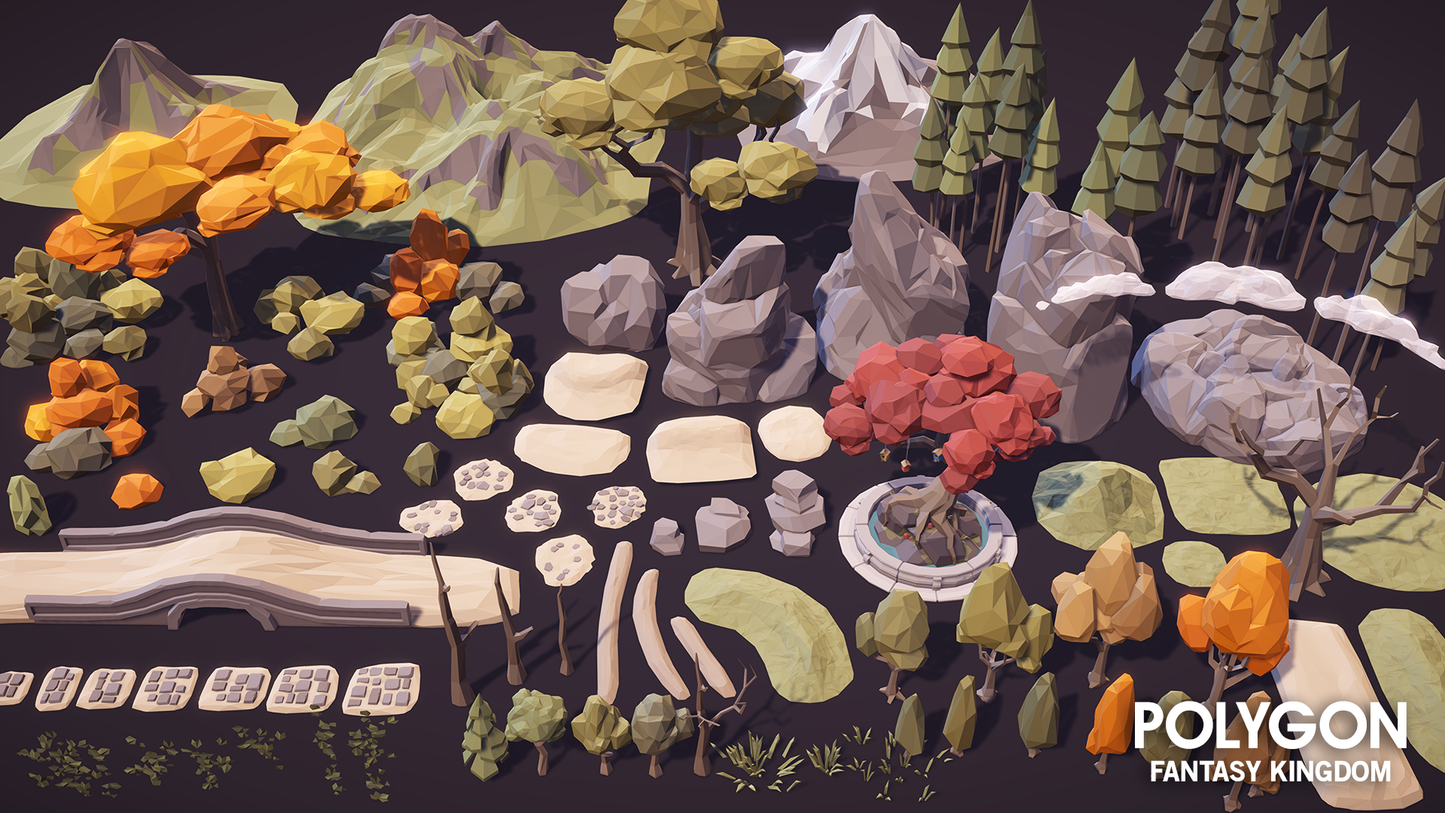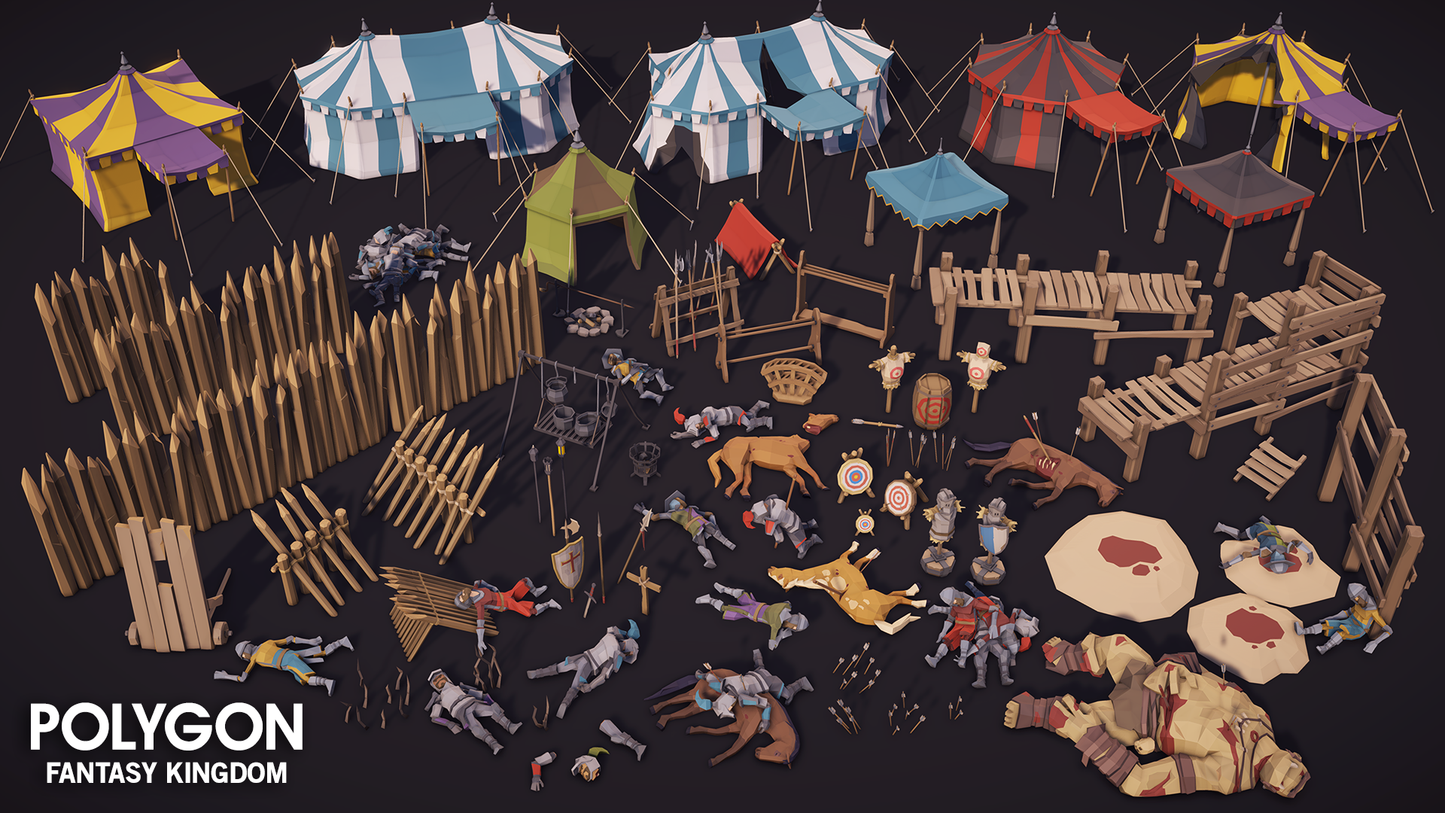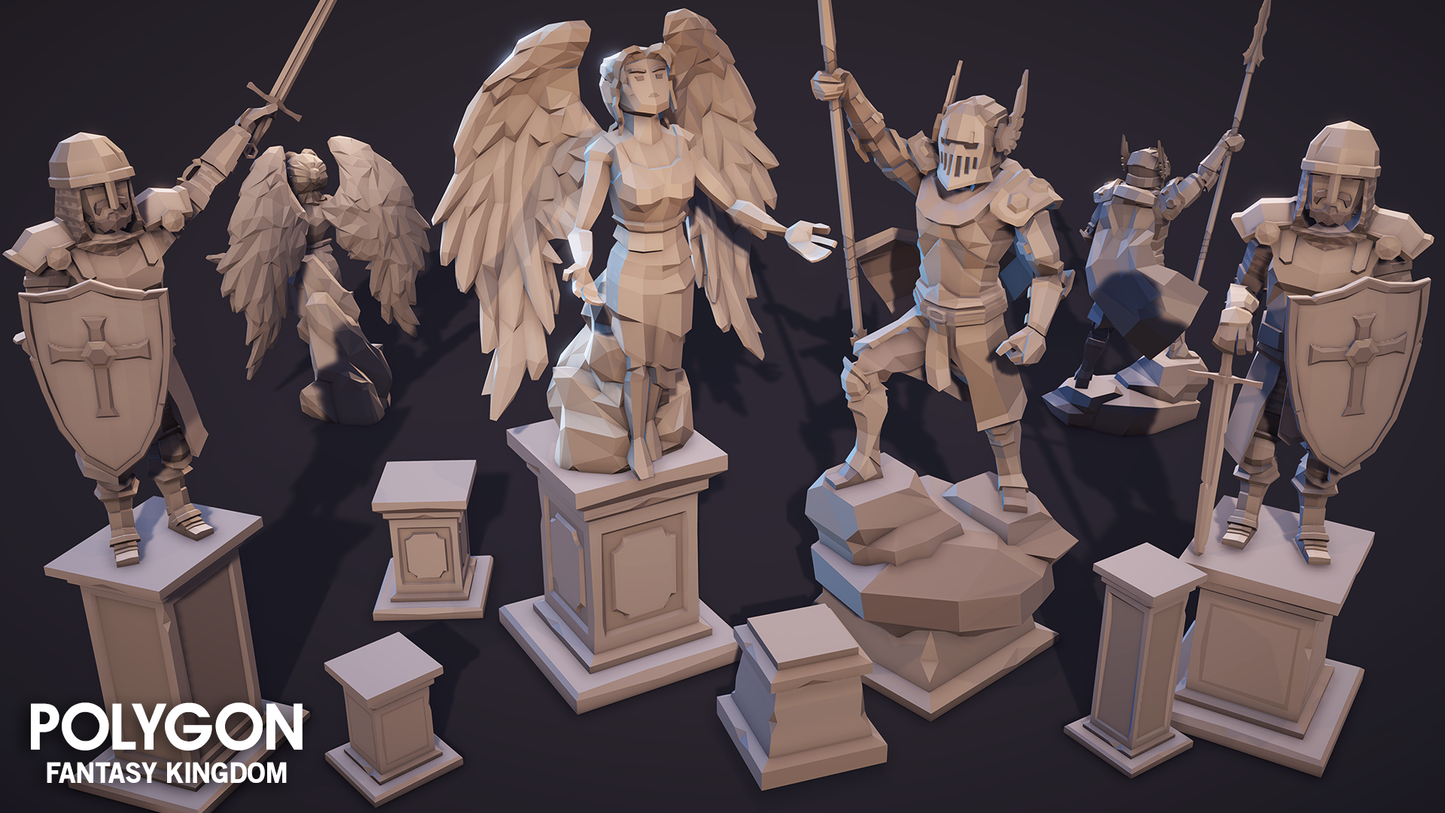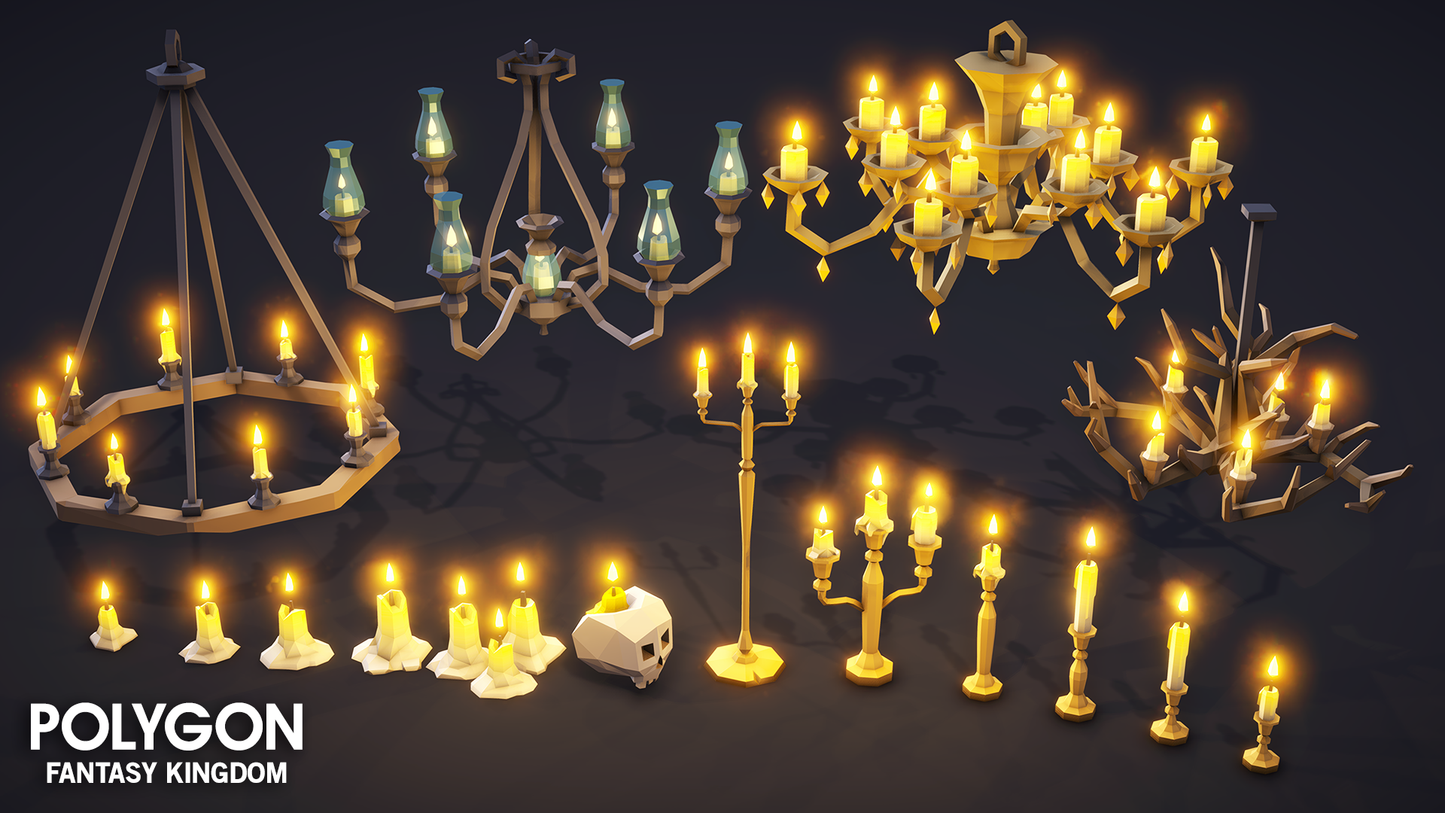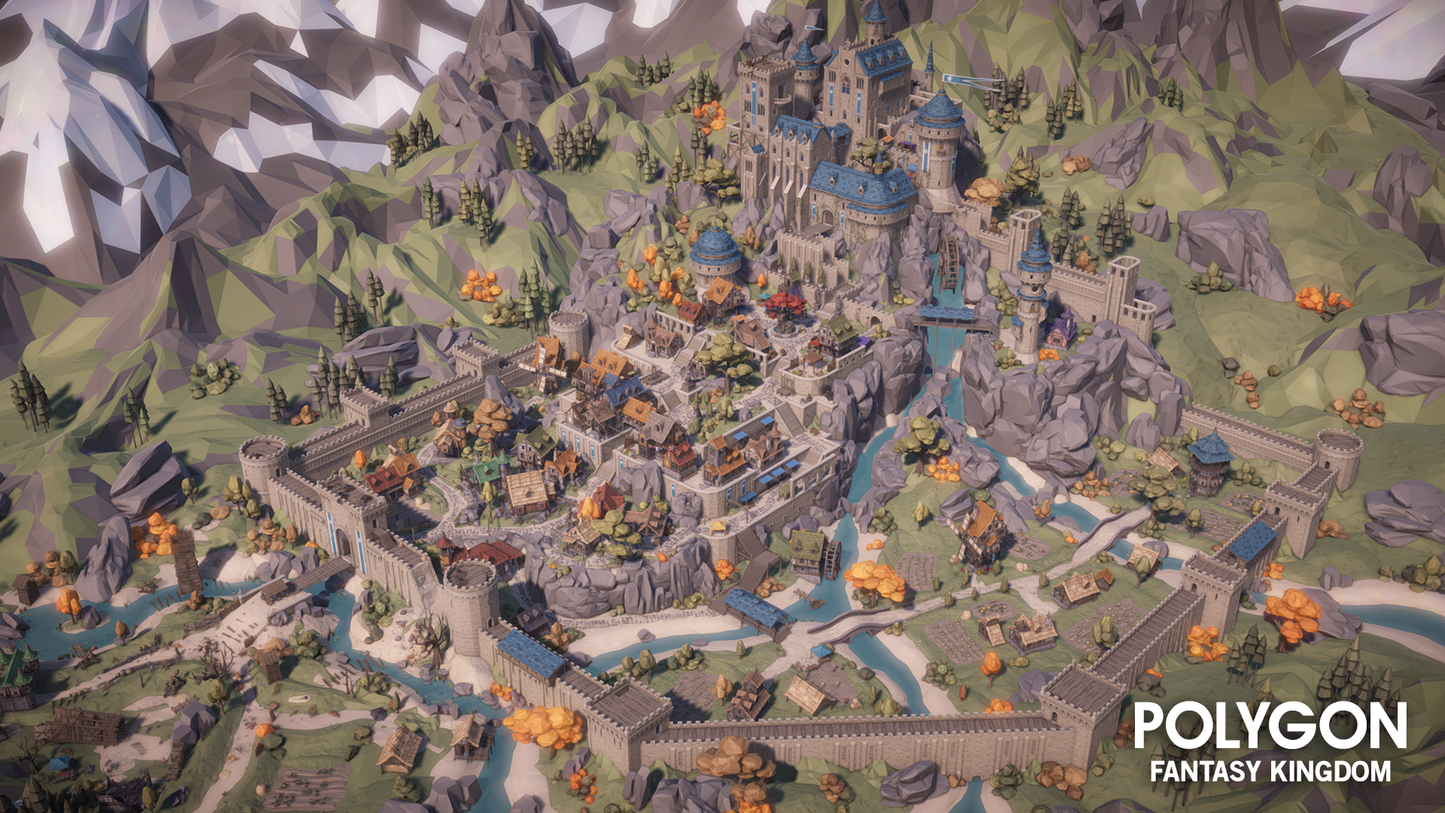 *Excludes New Releases and FREE Assets