Regular price
$49.99 USD
Sale price
$24.99 USD
Unit price
per
BYOB 50% Off
Sold out
5 seats per copy - Licence
Synty Studios Presents -
A low poly asset pack of Buildings, Vehicles, Characters, and Props assets to create a crime themed polygonal style game. 
Includes a detailed demo scene
(Character poses indicative only)

Key Features -

Characters (x17) 
- Asian Gangster, British Gangster, Female Cook, Male Cook, DEA Agent Female, DEA Agent Male, DEA Plainclothes, GangBoss, Gang Member 01, Gang Member 02, Gang Member 03, Gang Member Female, Hazmat Suit, Italian Gangster, StreetGirl, Underwear Female, Underwear Male.
(with Alternative Colors)

Vehicles (x5) 
- Forklift, LowCar 01, LowCar 02, Truck, Van
(with Alternative Colors)

Modular Buildings (x88 Pieces)
- Ceilings, Fences, Floors, Walls, Roofs, Loading Docks, Pipes, Walkways, Beams, Doors etc. 

Props (x324)
- Bags of powder, Air Vents, Bottles, Barrels, Billboards, Blender, Books,Bucket, Cardboard boxes, Chairs, Chemical Equipment, Cigarettes, containers, dumpster, Evidence Bags, Gas Can, Grass, Lab equipment, Ladders, Lights, Money, Office Furniture, Paint cans, Brushes, Pills, Papers, Plants, Powder, Puddles, Gun range equipment, Security cameras, Shelves, Signs, Lab tables, Toys etc 

Weapons (x22) 
- Bat, Broken Bottle, Crowbar, Knives, Knuckle Dusters, Pistols, Pipe, Rifles, Shiv, Shotgun, Straight Razor, Sub Machine Gun, Swords. 
Heaps of awesome content included (see the layout screenshots for more details)
Compatibility
- Character setup to work with Mecanim (no animations included in this pack)
- Shaders work with the Scriptable render pipelines (HD + LW) - View our tutorial on converting to the Universal Render Pipeline. 
- Compatible with Unity 2020.3+
- Compatible with Unreal 4.25+


***Contents may vary between engines. 
Change Log

v1.06 (Unity)
- Renamed fixed scale character prefabs

v1.05 (Unity)
- Fixed convex collision
- General pack cleanup
v1.05 (Unreal)
- Created missing alt materials
Share
Loving this however...
I expect to eventually own all the Synty packs, they're simply that good.
I got quite a few in the Humble Bundle but noticed the that there does not seem to be textures to change the skin tone of the character (Gang Warfare Pack). Is this missing or is this something I need to create by amending the Texture BP. Using UE5
Hey there, thanks for taking the time to leave a review.
I've checked the pack and it does appear some materials are missing from the UE version. I'll get these materials added. However all the textures are in the pack so in the meantime you are able to setup the materials using the included textures.
If you need any further assistance, feel free to reach out to us at support@syntystudios.com
Very nice asset!
This is one of the most detailed assets, for some reason, it looks like they had some spare time and spent it in the details all over the place. It's a good addition to any kind of game that could benefit from elements such as clandestine manufacturing, organized crime, gangs, or just adding a shooting range and miscellanea assets.
Thanks, the review is appreciated.
Please Add URP Support!
I got this asset a couple of days ago from the humble bundle. After importing it into Unity I noticed that It didn't have a URP extra package like most of the other assets. Other than not having any URP support the assets are amazing and work fine after going through the Unity Render Pipeline Converter.
View full details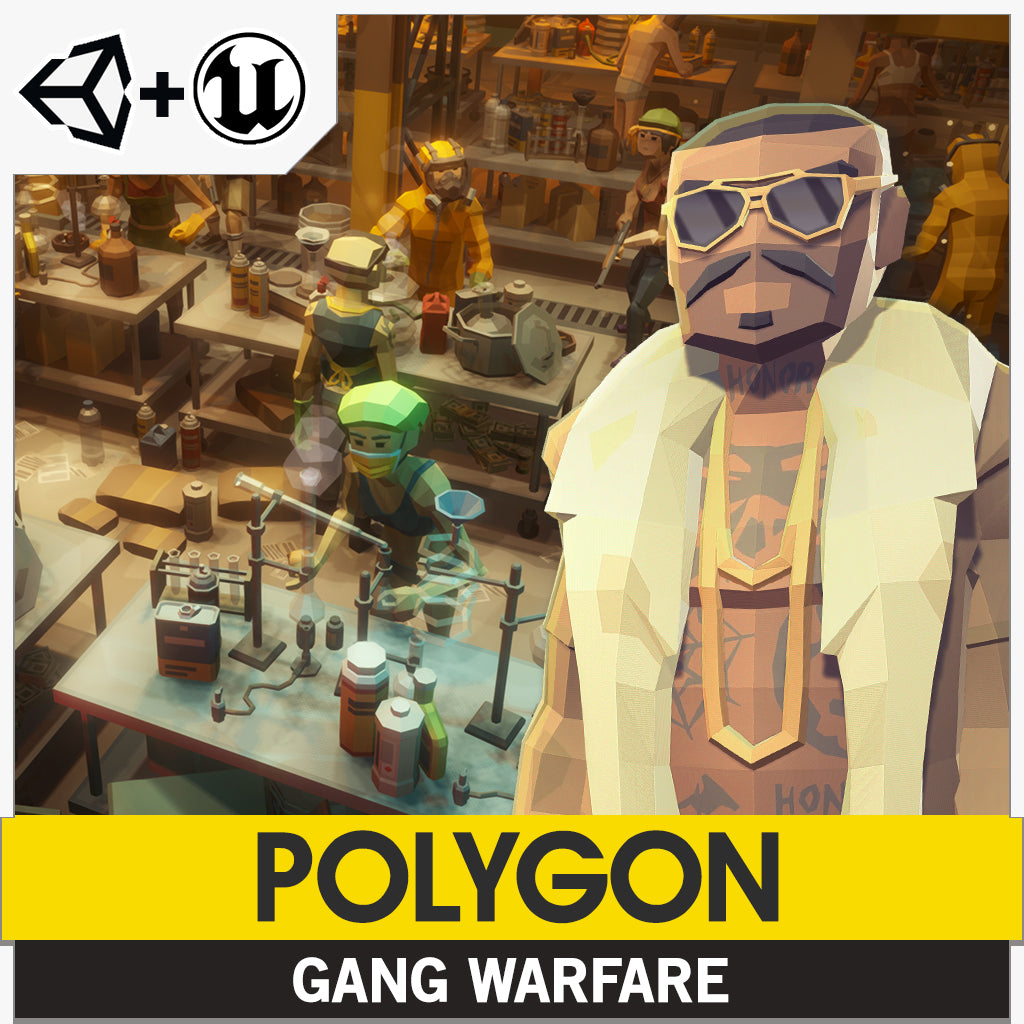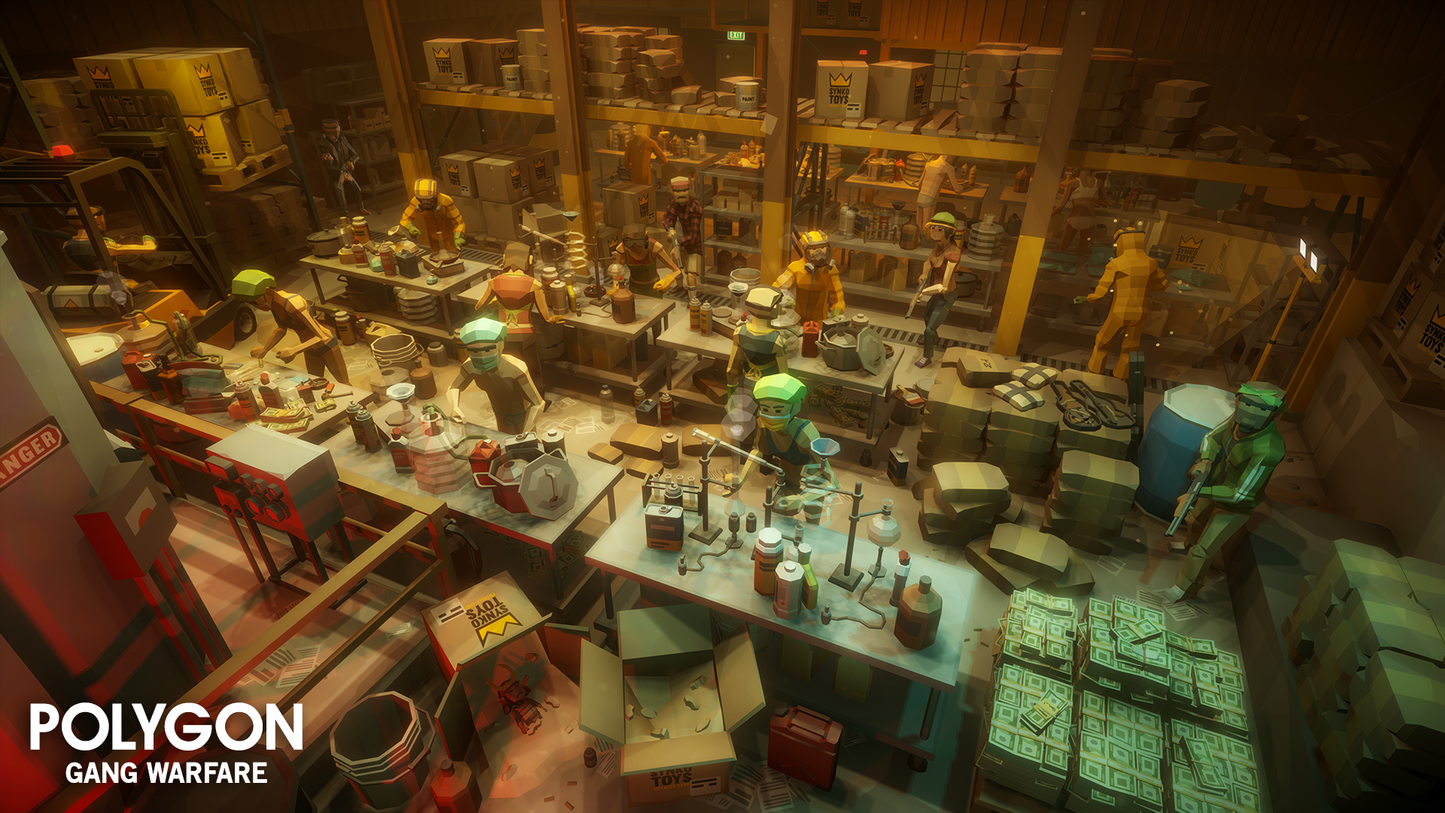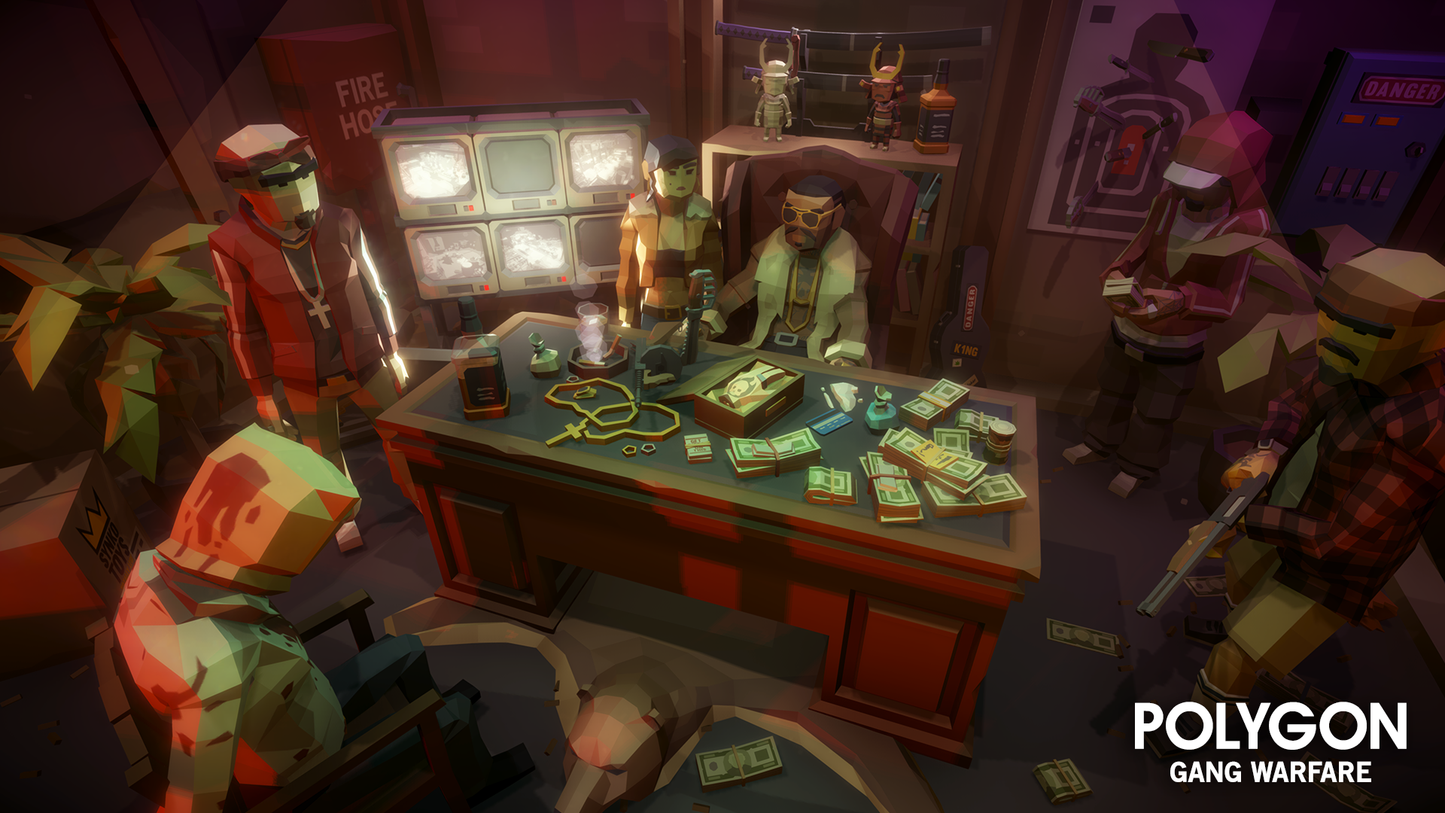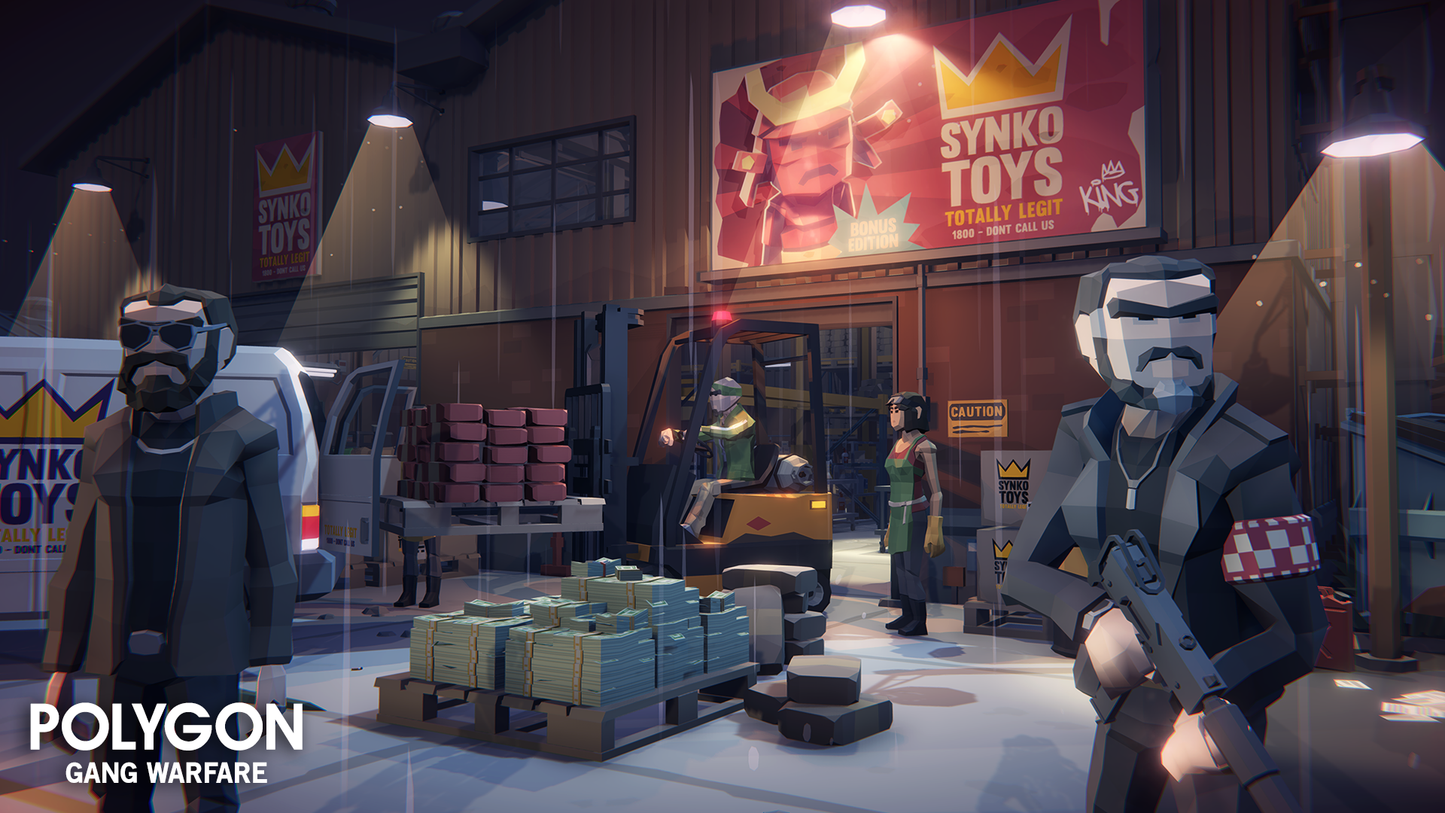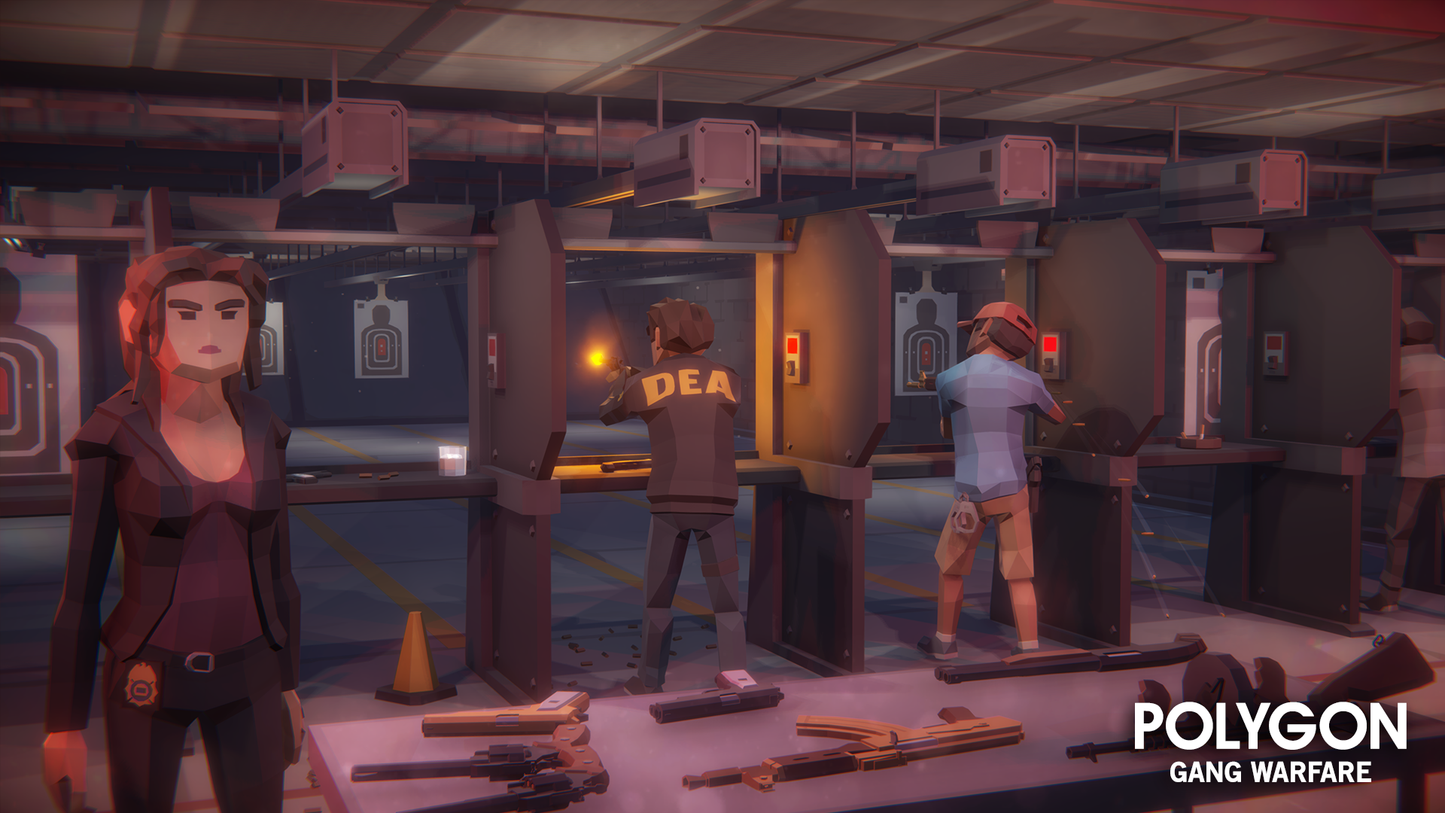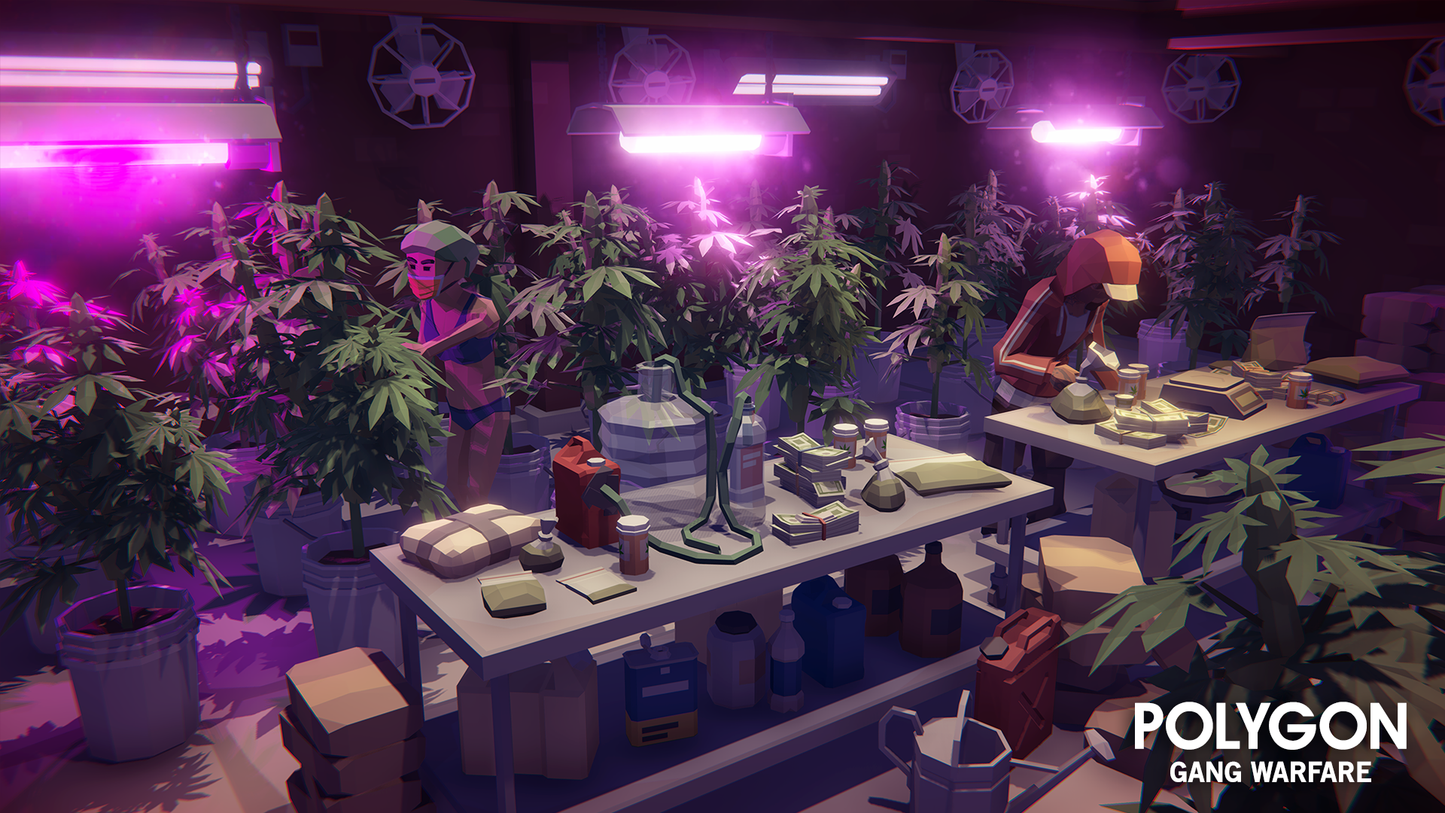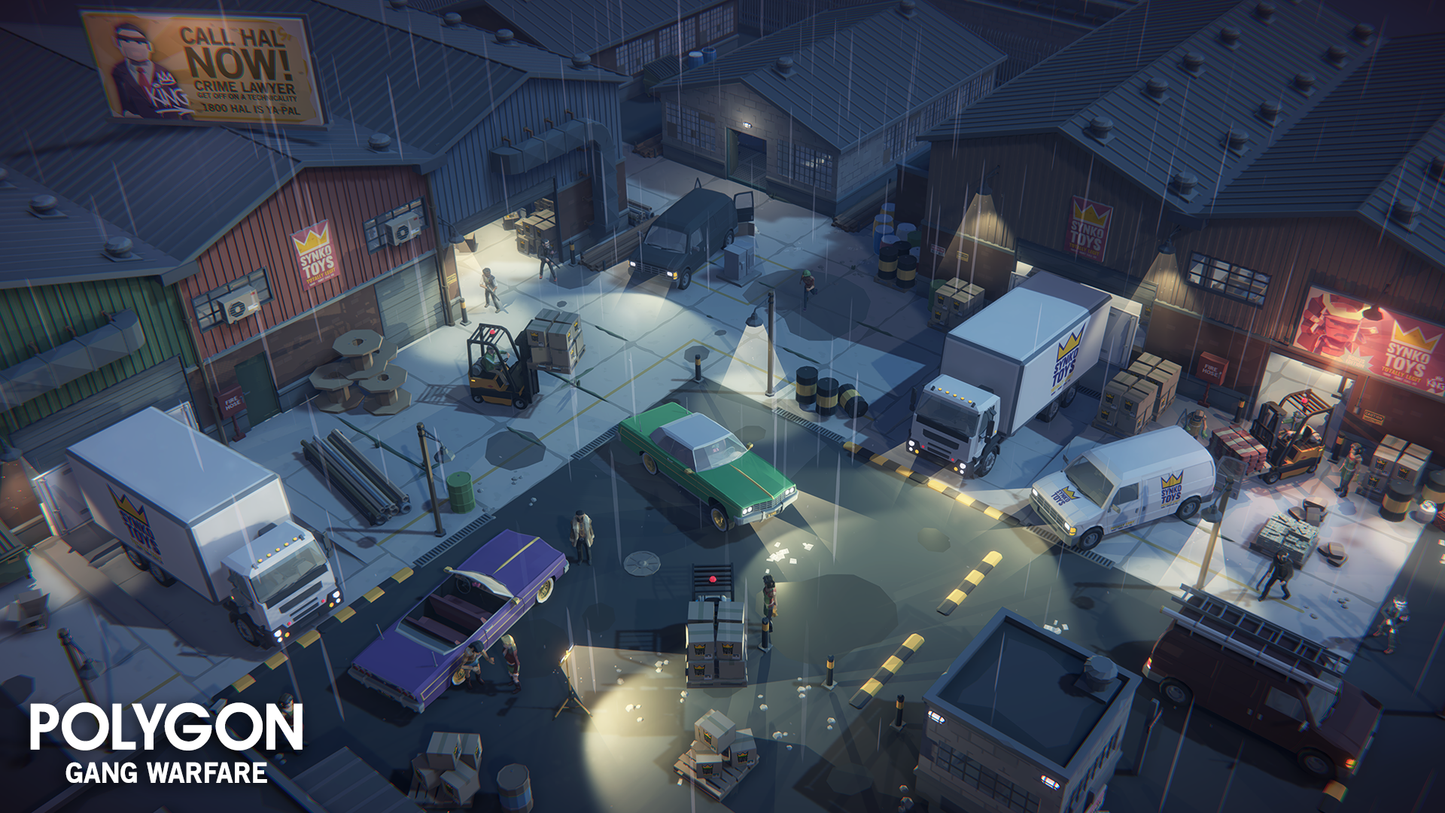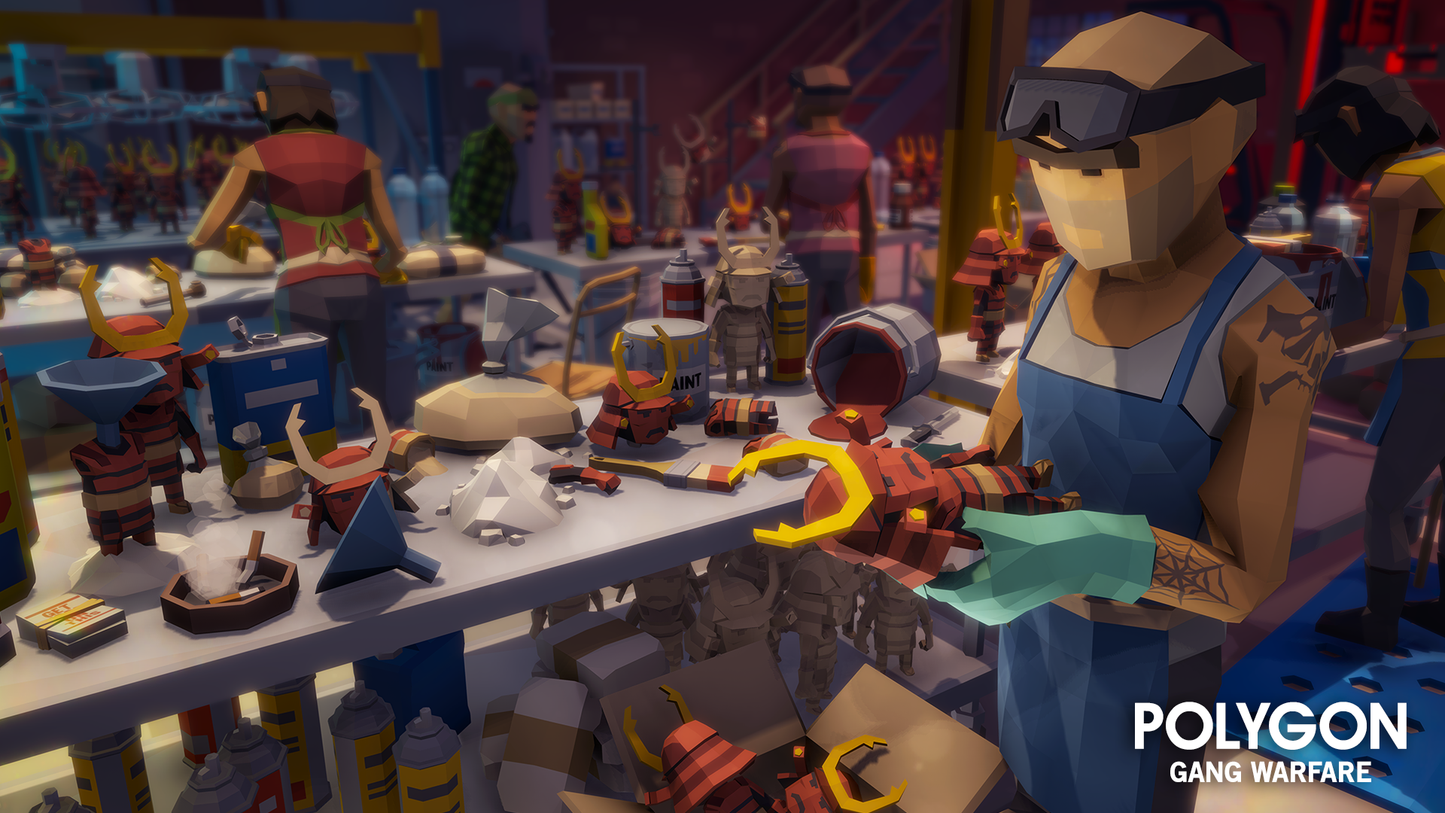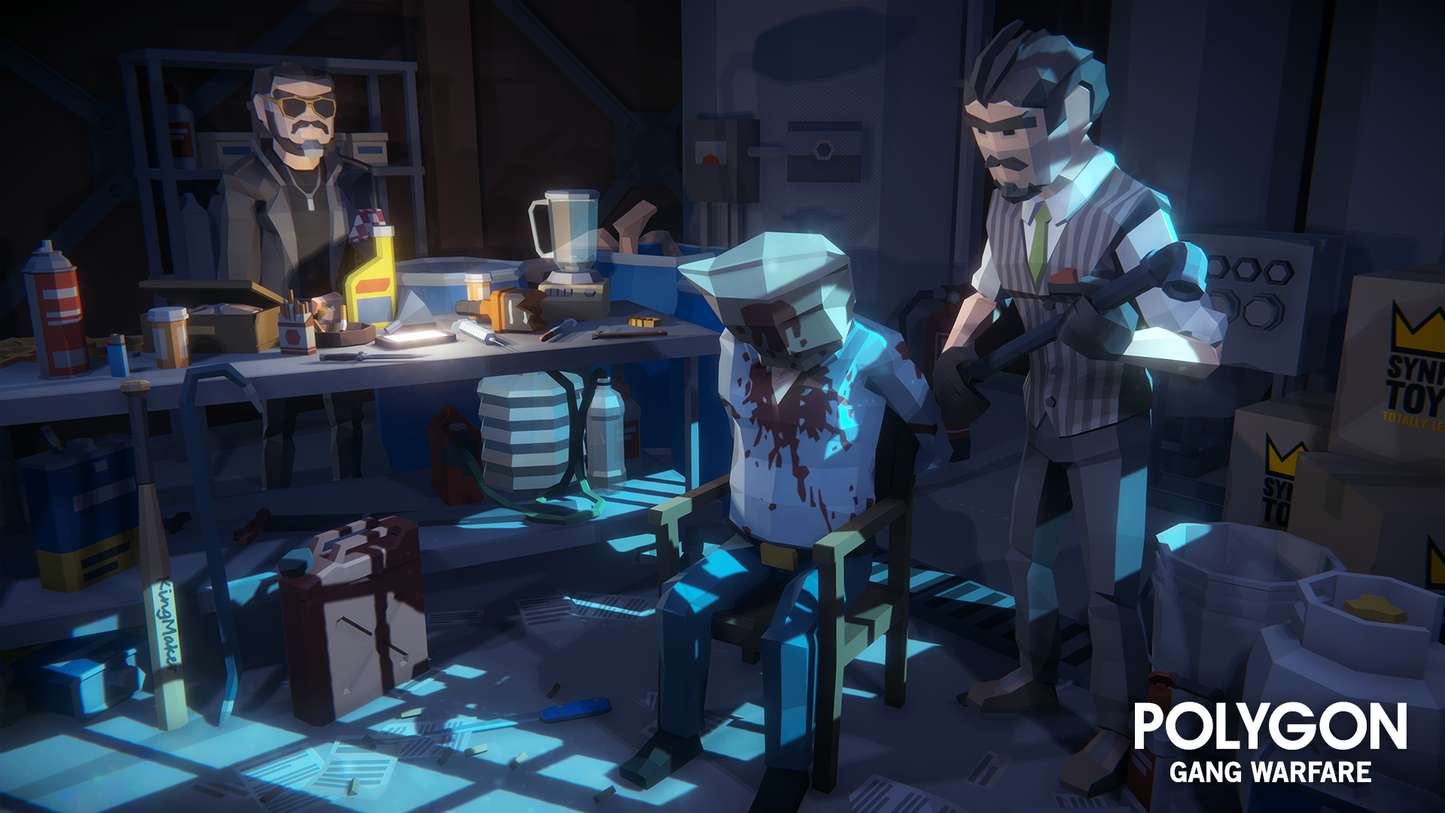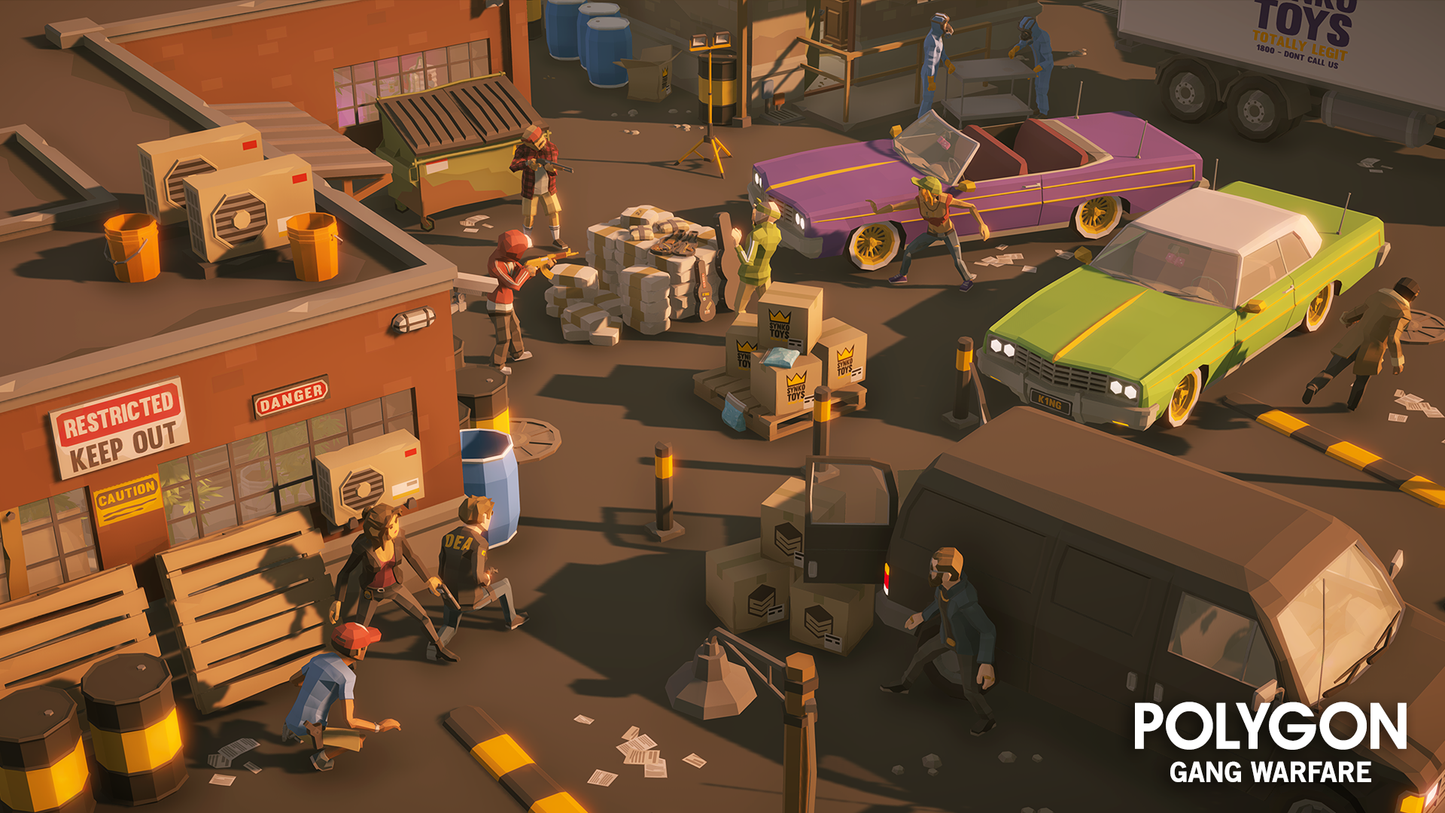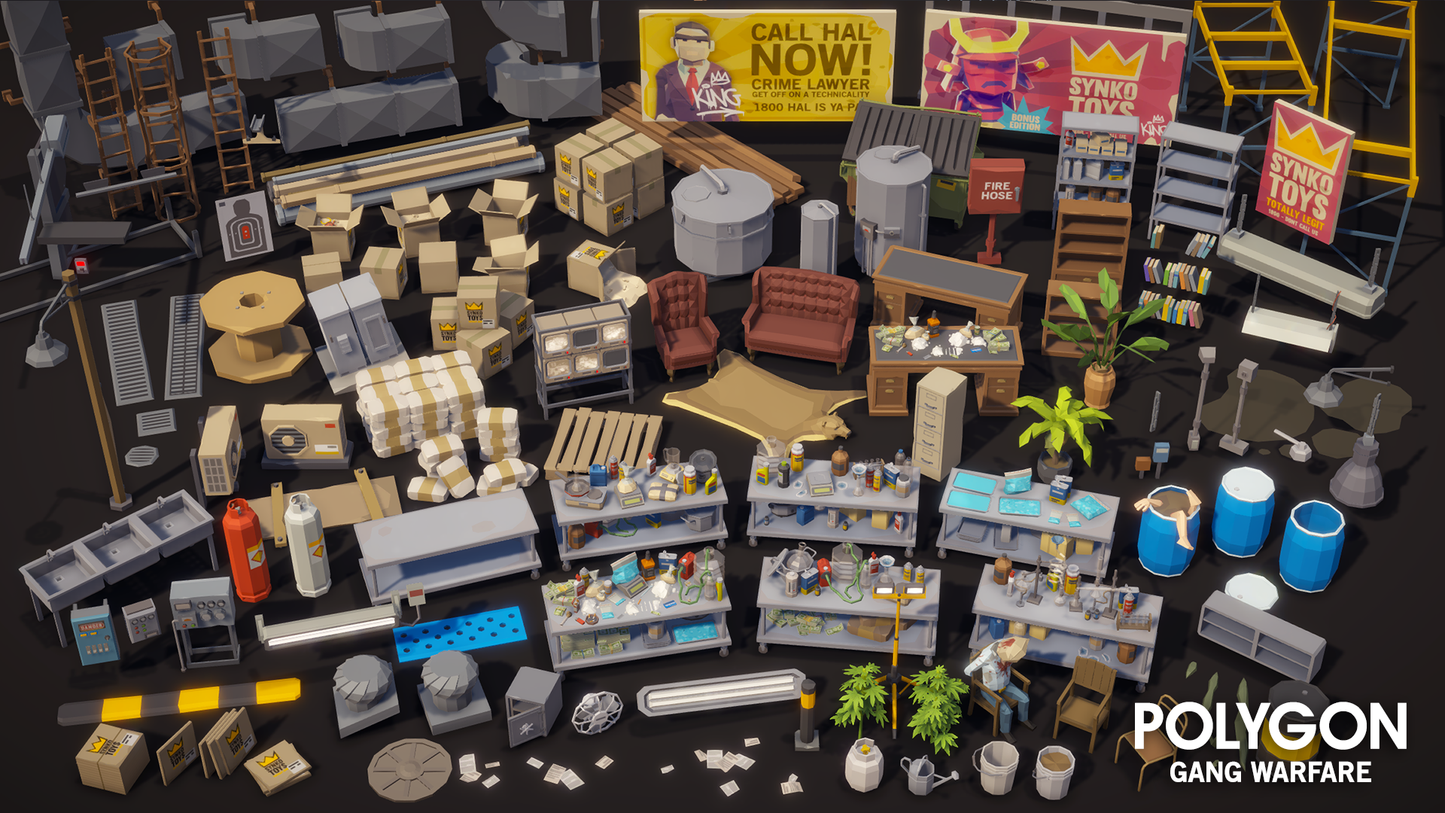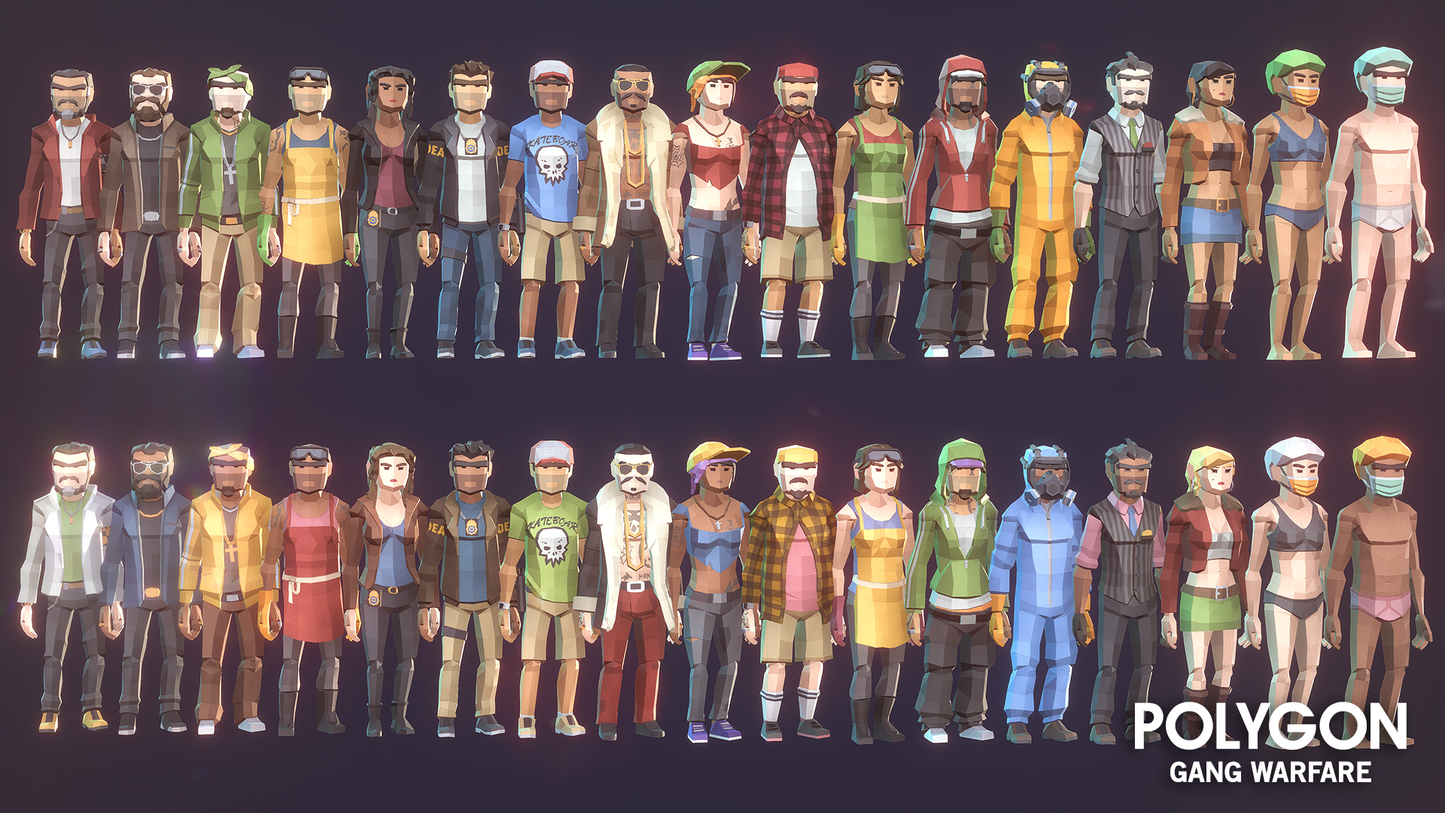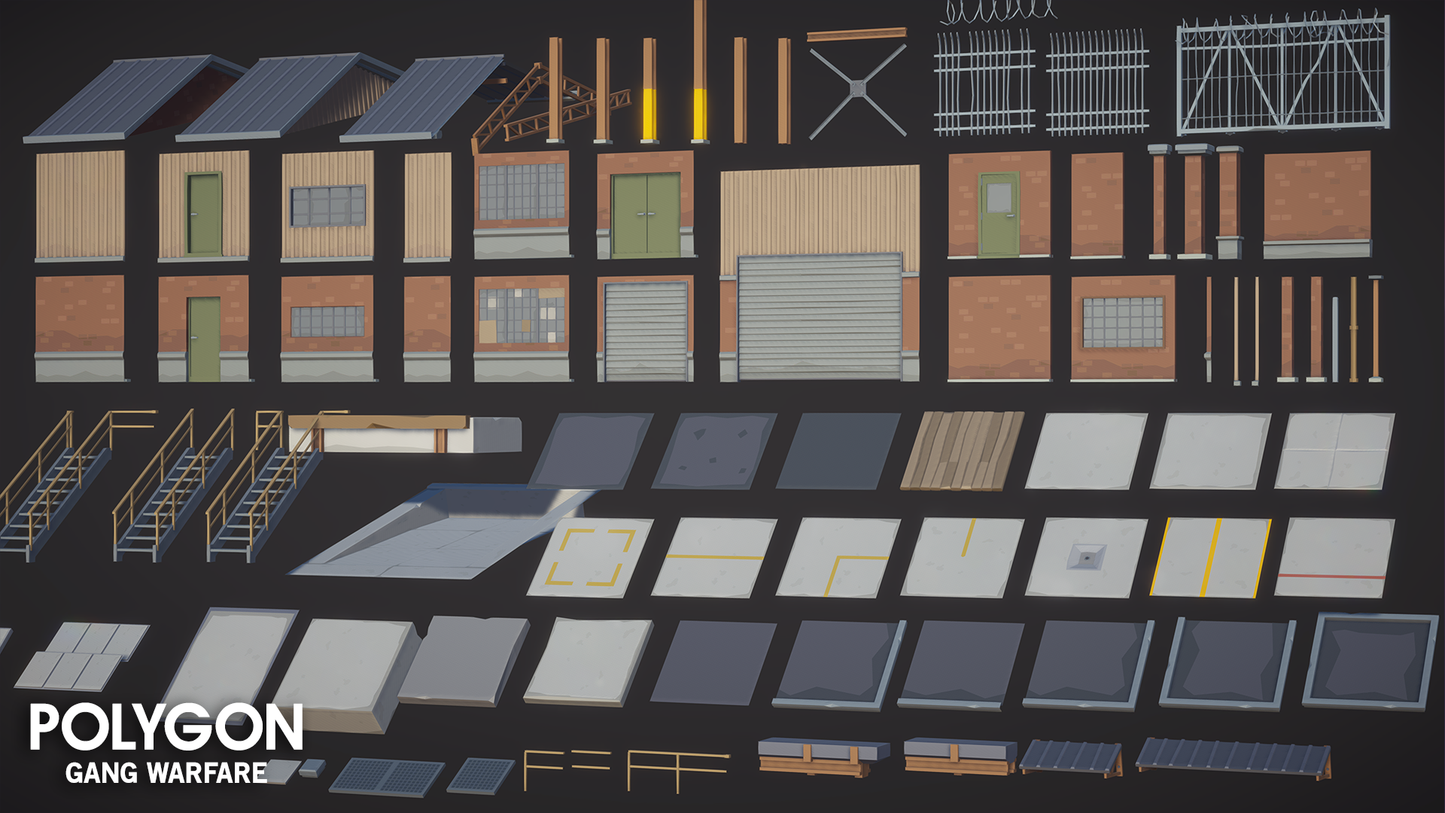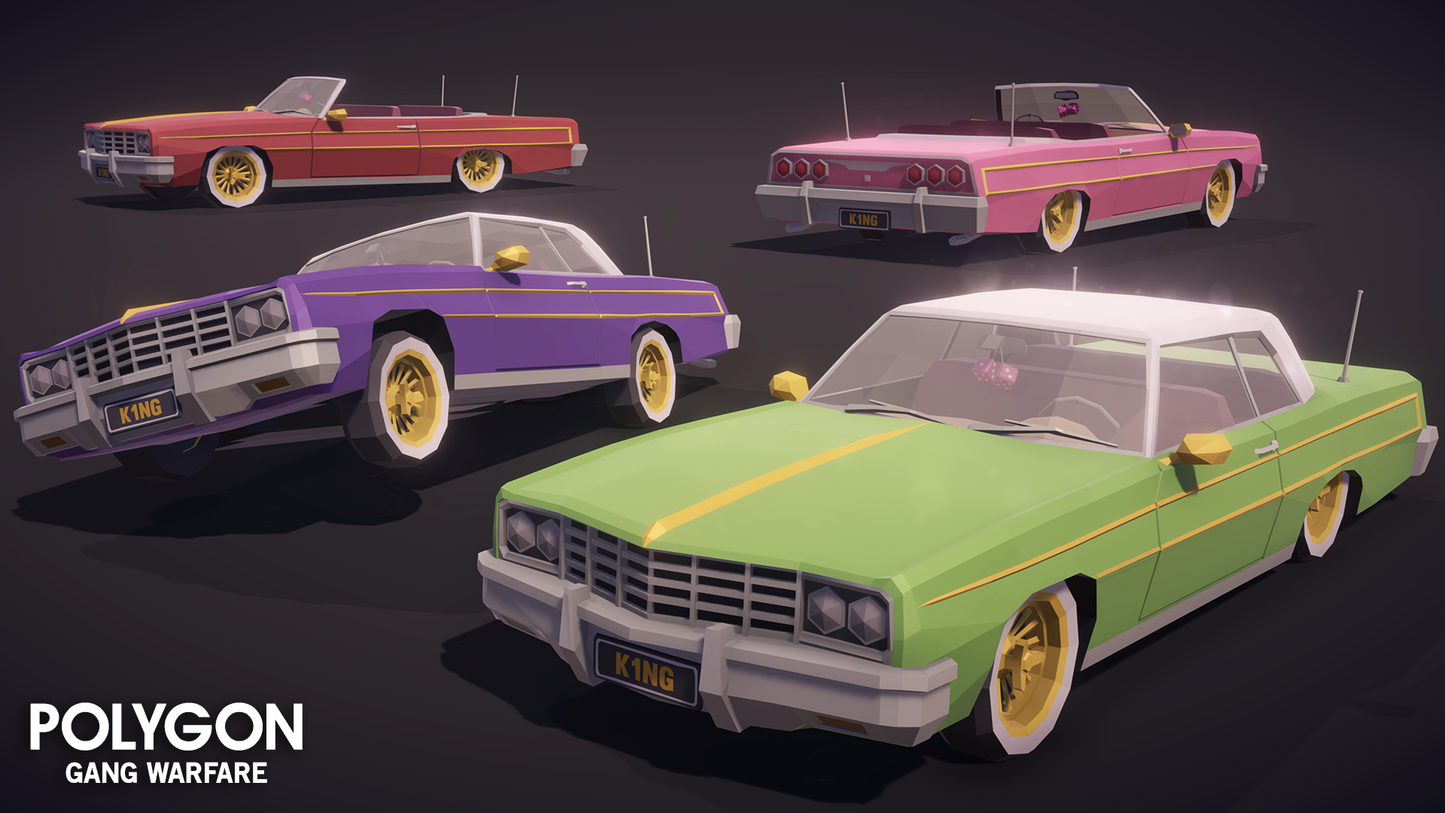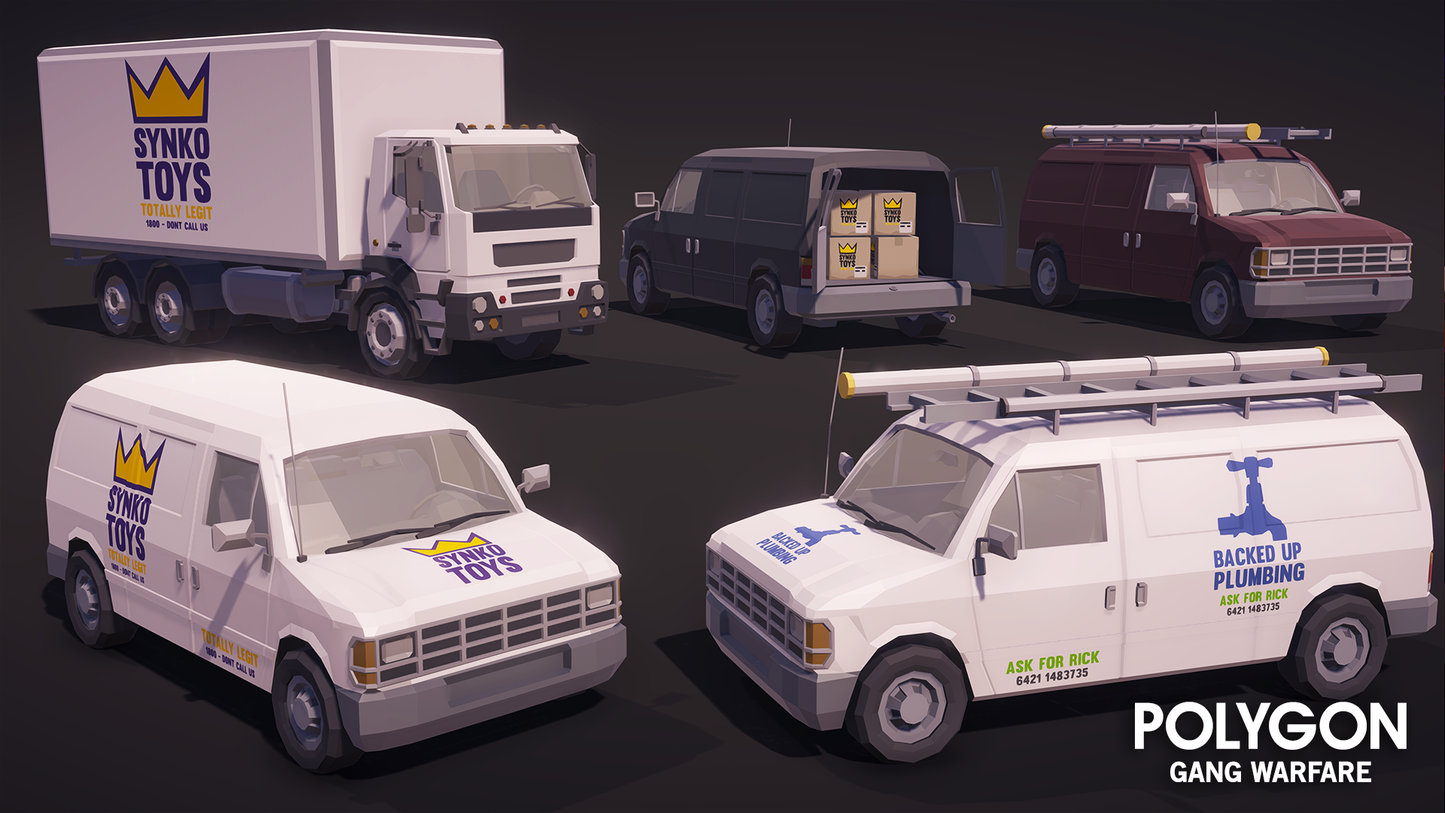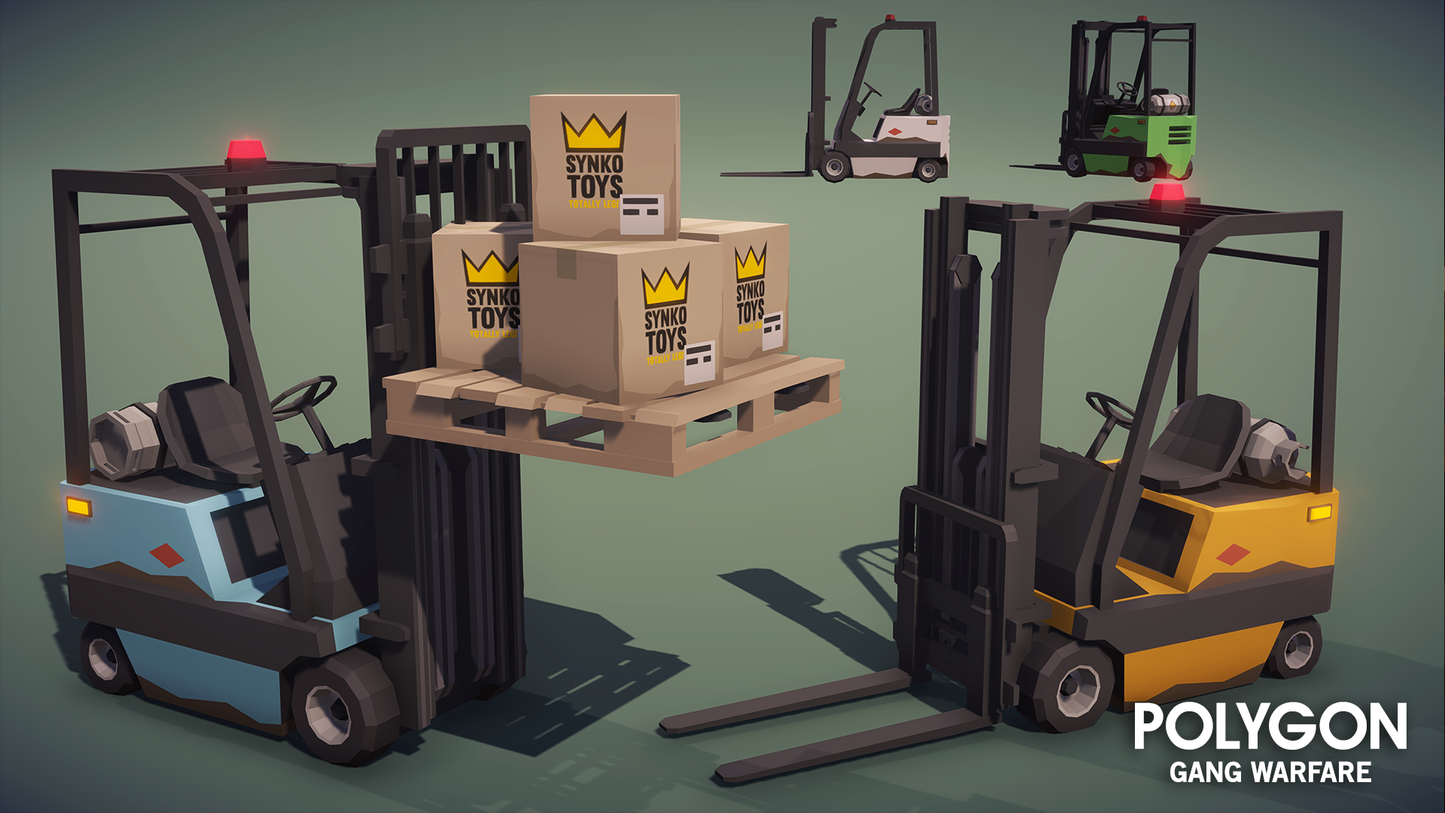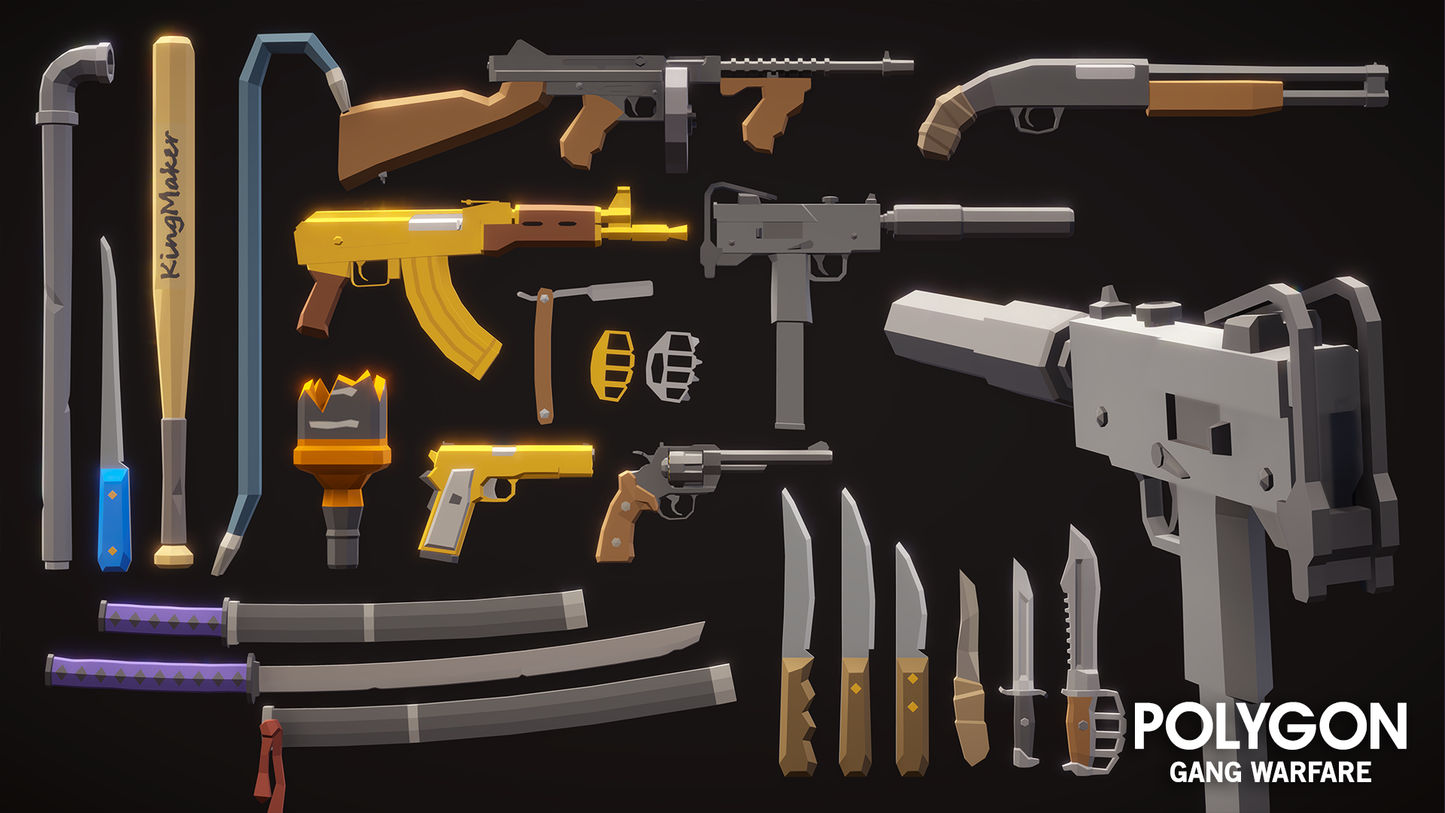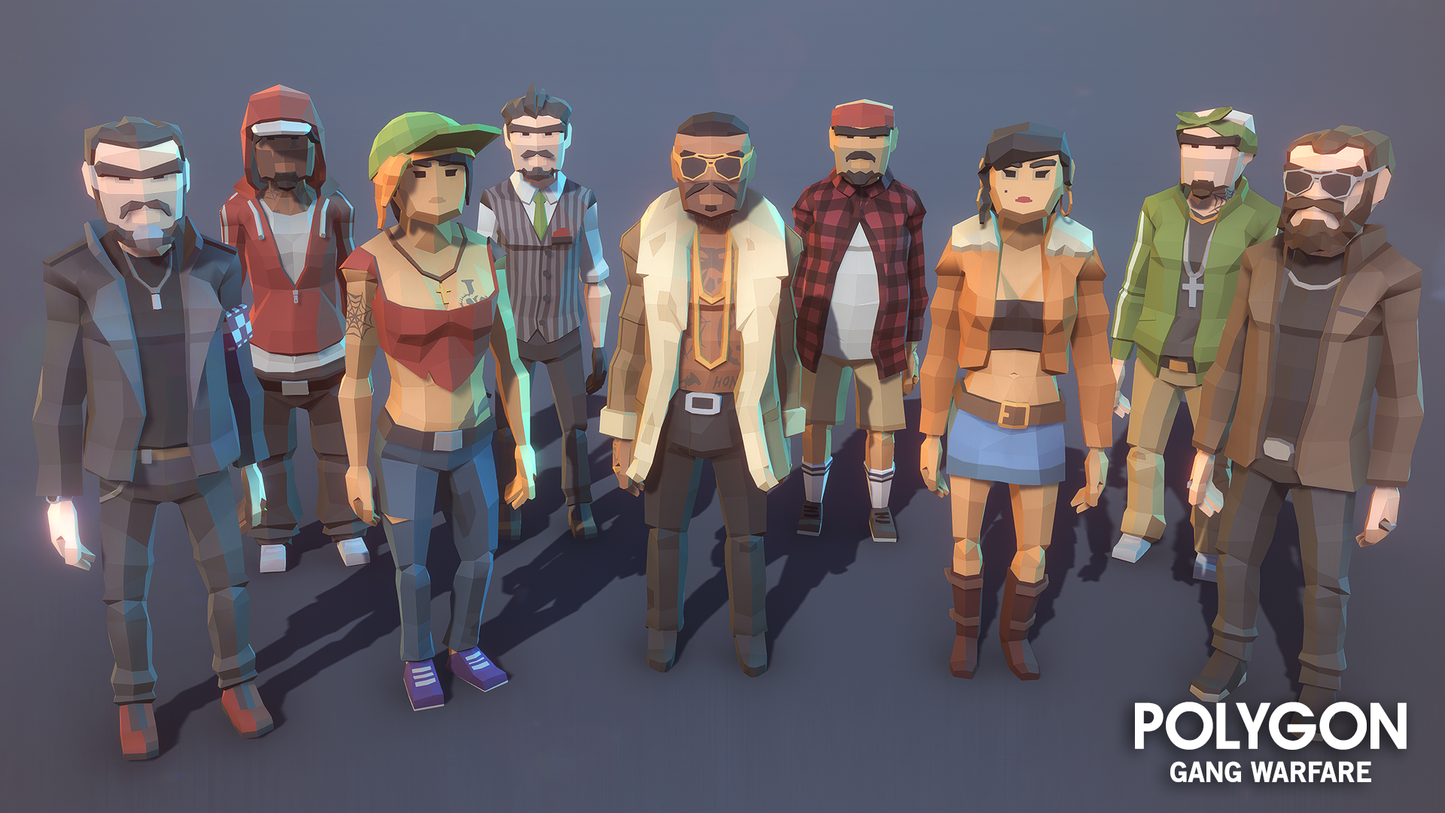 *Excludes New Releases and FREE Assets