Regular price
$29.99 USD
Sale price
$14.99 USD
Unit price
per
BYOB 50% Off
Sold out
5 seats per copy - Licence
 Synty Studios Presents - 

A low poly asset pack of characters, buildings, props, items and environment assets to create a city based polygonal style game.
Modular sections are easy to piece together in a variety of combinations.

Includes demo scene! (Character poses indicative only)
- Modular Interior and Exterior Bank Set
- Modular Bank Vault Set
- Modular Jewelry store Set
- Modular Offices
- Modular Bank Atrium
This pack contains:
Unity 5.0.0 Project
Unreal 4.14 Project
Source Files (.fbx, .obj)
 
251 unique assets with x4 alternative texture colours.
Some examples include:
 
- 25 Unique Masks
- Interior + Exterior walls x22
- Money Notes + Stacks x 12
- Jewellery x 10
- Vault Door
- Deposit Boxes
- Duffel Bag x5
- ATM Machine
- Bank Signs x3
- Desks + Tables x7
- Chairs + Couches x4
- Plants x3
- Tools x 12
- Ammo Pack x2
- Medkit x2
- Briefcase x2
- Security camera
- Metal Detector x2
- Flags x4
- Teller's Desk
- Panic Button
- Documents x 5
- Second Floor + Balcony Rail
- See screenshots for detailed layouts!
 
9 Unique characters with x4 alternative Colours and 3 skin tone variations
- SWAT Officer
- Male FBI Agent
- Female FBI Agent
- Female in Overalls
- Male in Overalls
- Female in Suit
- Male in Suit
- Female in Work Shirt
- Male in Work Shirt
 
3 Unique Vehicles with x4 alternative variations
- SWAT Van
- Police Helicopter
- Police Car
 
9 Unique Weapons with x4 alternative variations
- Assault Rifles x2
- Shotgun
- Pistols x2
- SMG
- Sniper
- Flashbang
- Smoke Grenade

Humaniod Characters are setup to work with Unreal character system and Unitys Mechanim. (No animations included in this pack)
View our tutorial on converting to the Universal Render Pipeline.

***Contents may vary between engines. 
Change Log
v1.9
- Renamed fixed scale characters (Unity)
- Fixed naming conventions (Unreal)

v1.8 (Unity)
- Fixed convex collision
- General pack cleanup
v1.7 (Unity, Unreal + Source Files)
Added the following alternate walls to the pack to fix alignment issues:
- SM_Env_Wall_Interior_Door_Alt_01
- SM_Env_Wall_Interior_DoubleDoor_Alt_01
+ Updated the demo scene to use the new walls
v1.6 (Unity)
- Added default hair and eyebrows to character prefabs
Share
Great quality and customization possibilities
You get a lot of quality assets in this pack for your buck.
Highly recommended!
Icing on the cake would be the full demo scene from the video presentation of the asset pack. 2 scenes are included: the money bank as a building like shown and a layout scene, presenting all objects as lineups.
The review is greatly appreciated.
Great Assets
I used these for the prototype of a Turn Bases Strategy Game (like XCOM) to make it look a little bit nicer. And I'm really impressed by the amount of detail on ech asset and even the variety of prefab characters. I especially like the Gang Boss, he's just awesome.
Thanks for taking the time to leave a review.
Great Product!
I have bought multiple products from Synty Studios, and every one of them has been very high quality and easy to use. The Heist Pack is another great low poly map with many different characters and props as well as an amazing demo scene. There is so much detail in each of these props, and the pack is more than worth the price.
The review is greatly appreciated.
Amazing !
As a programmer those assets gave us exactly what we needed for our project, Very easy to use we were able to create exactly what we needed, all pieces fit really great together and I'll definitely Browse through other assets in the future(so many great things to use !). There so many things you can create with just a pack like this one and i'll recommend your assets to other as well, you guys deserve credit for what you did ! Thanks again
Thanks, the review is appreciated.
This is a great asset
This asset is a good starting point if you want to make a game with weapons. You can easily use it with other packs and the pieces fit together.
Thanks, the review is appreciated.
View full details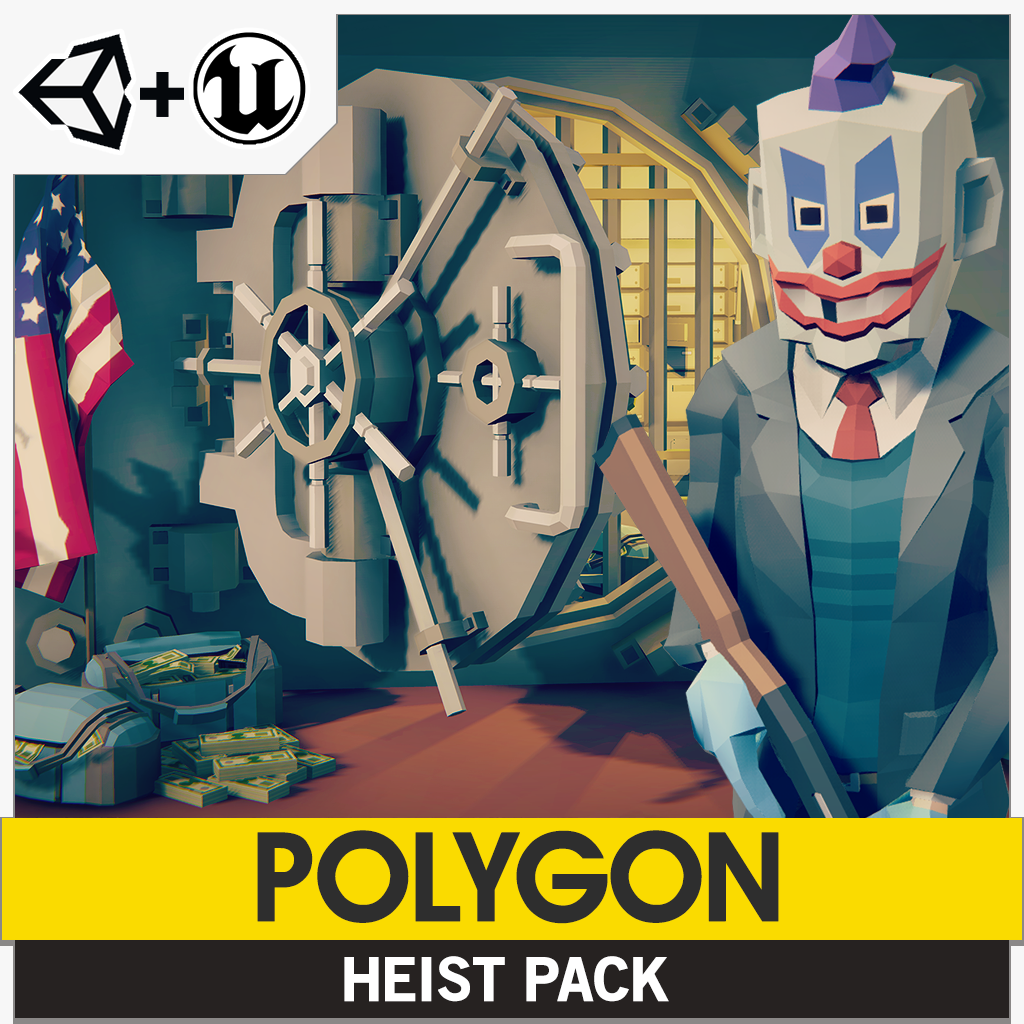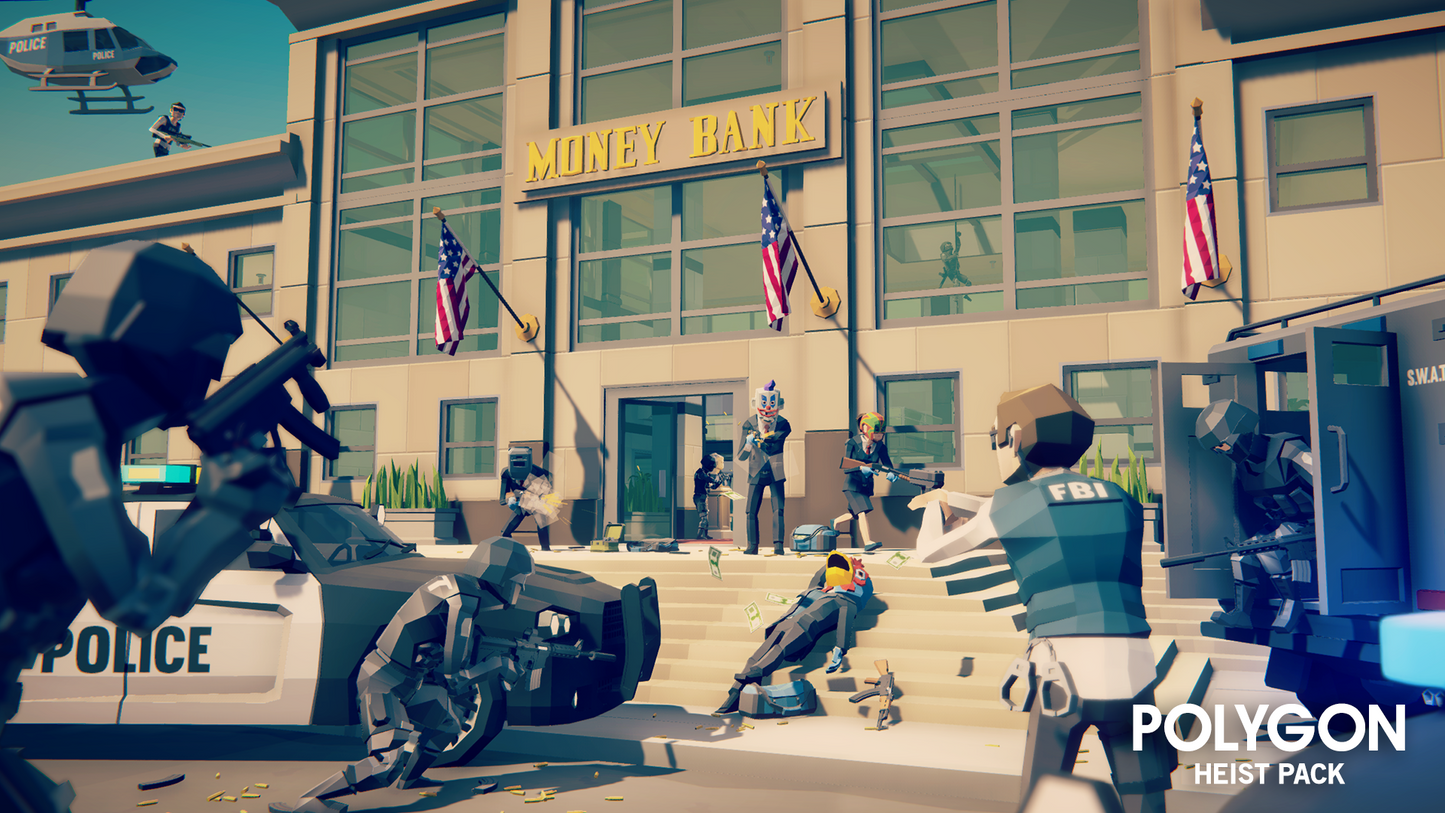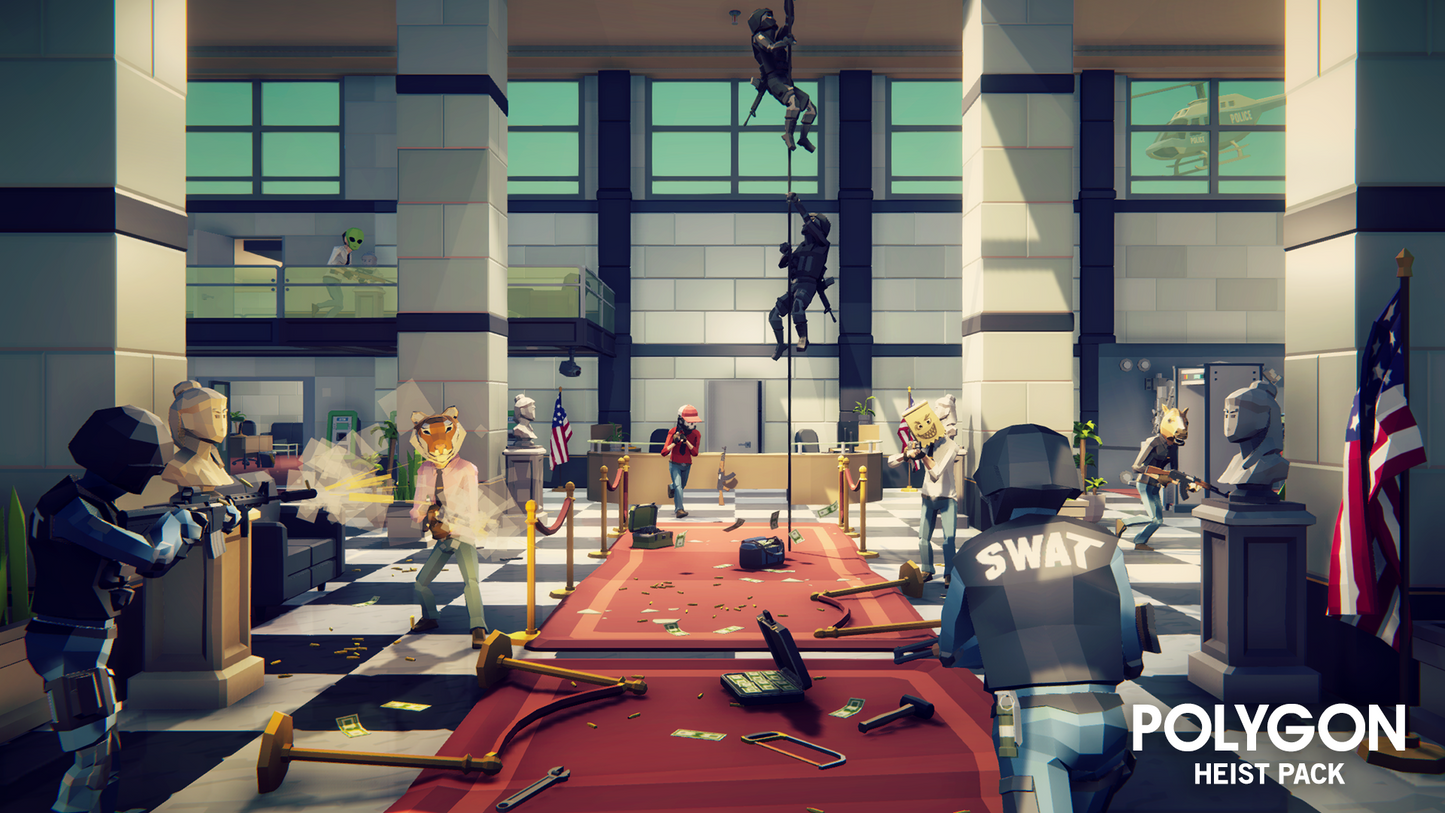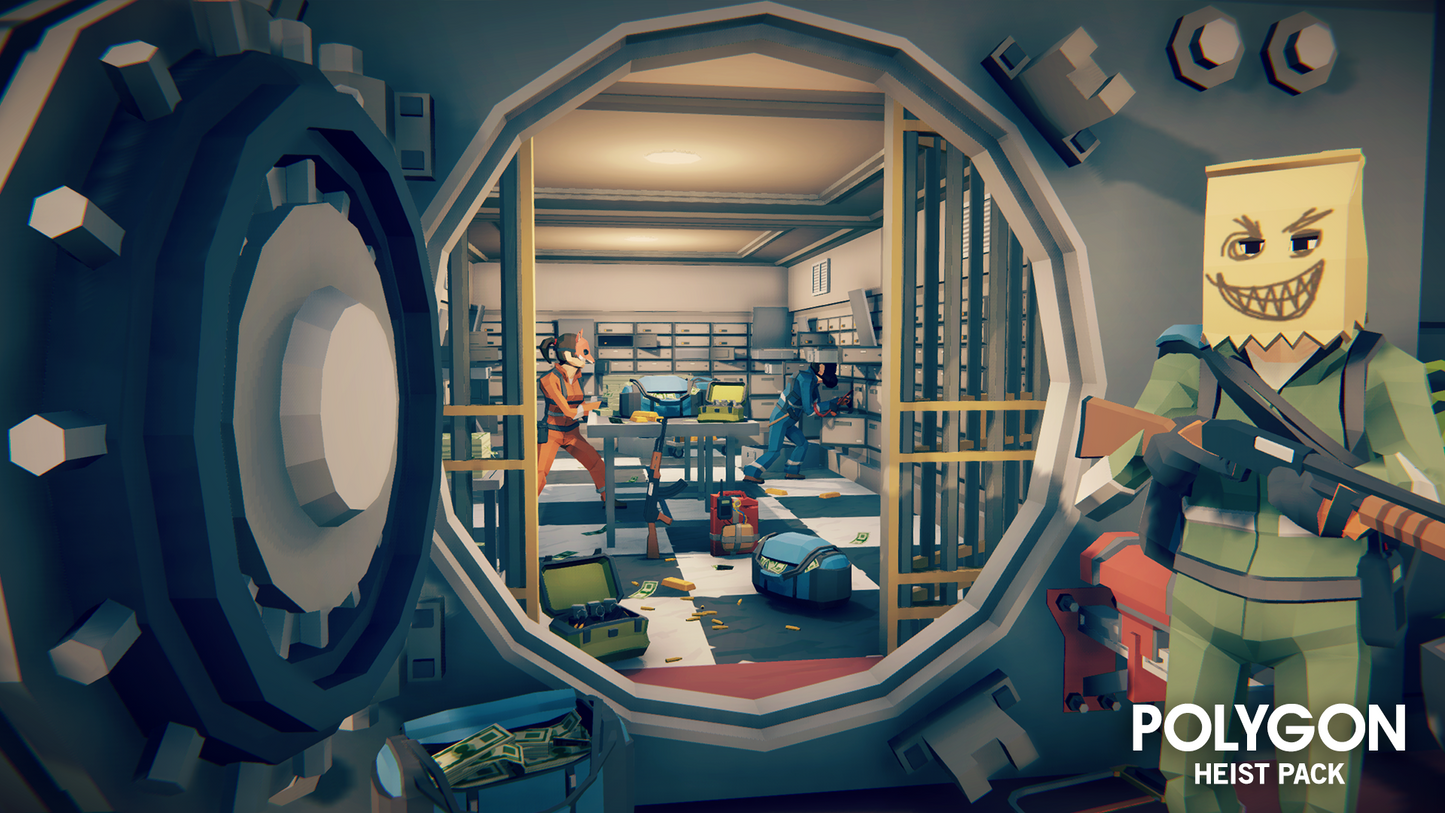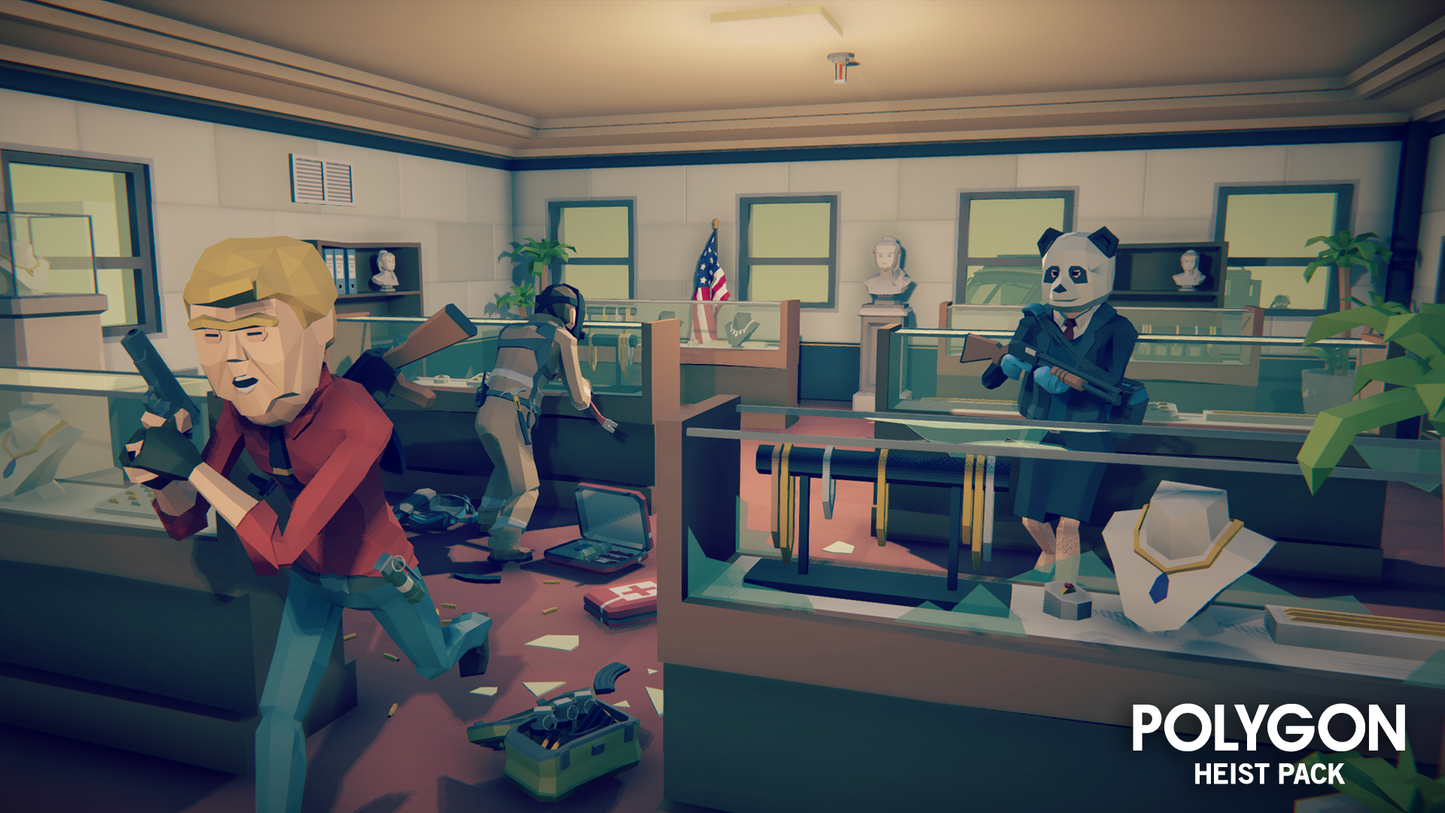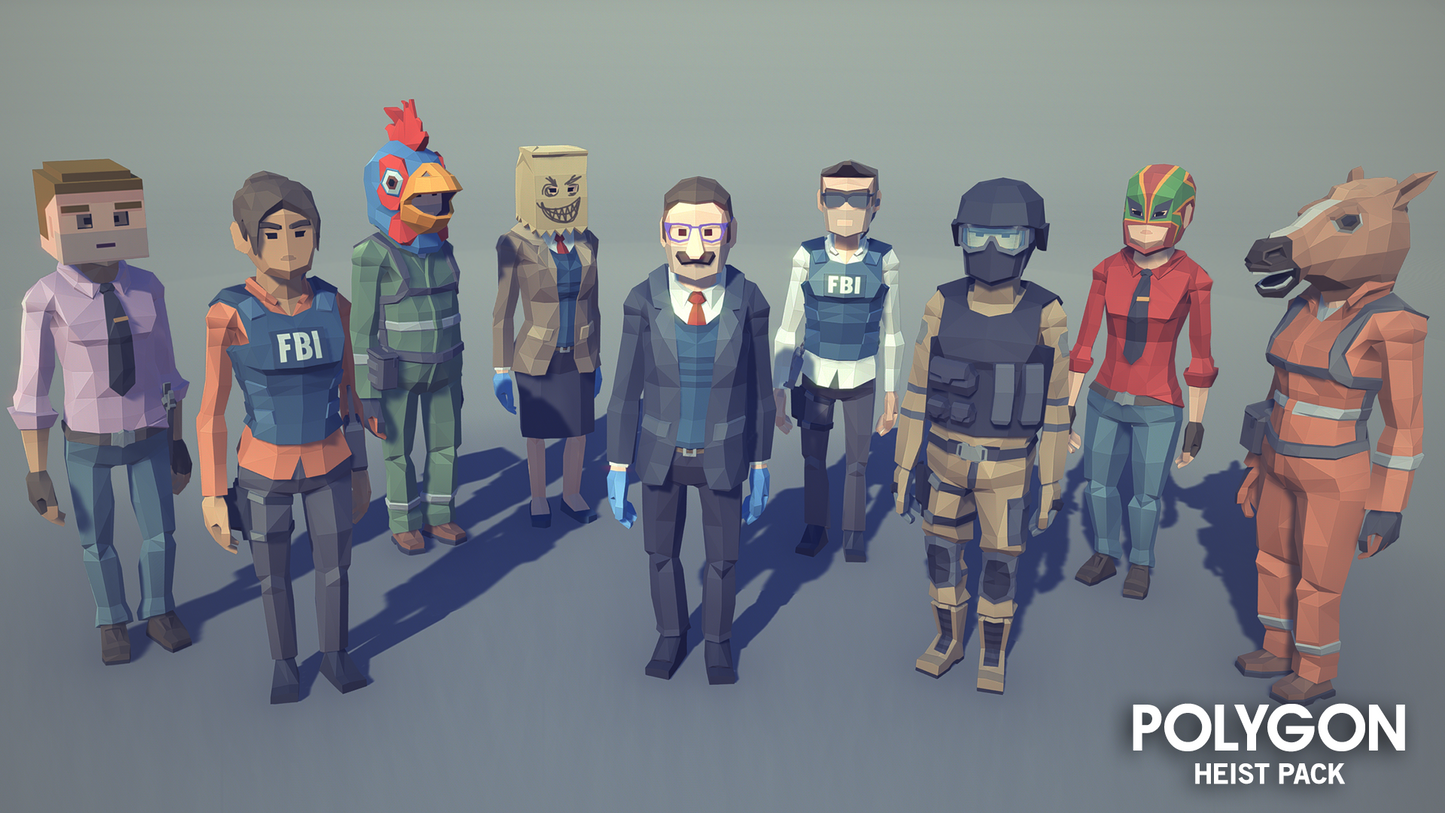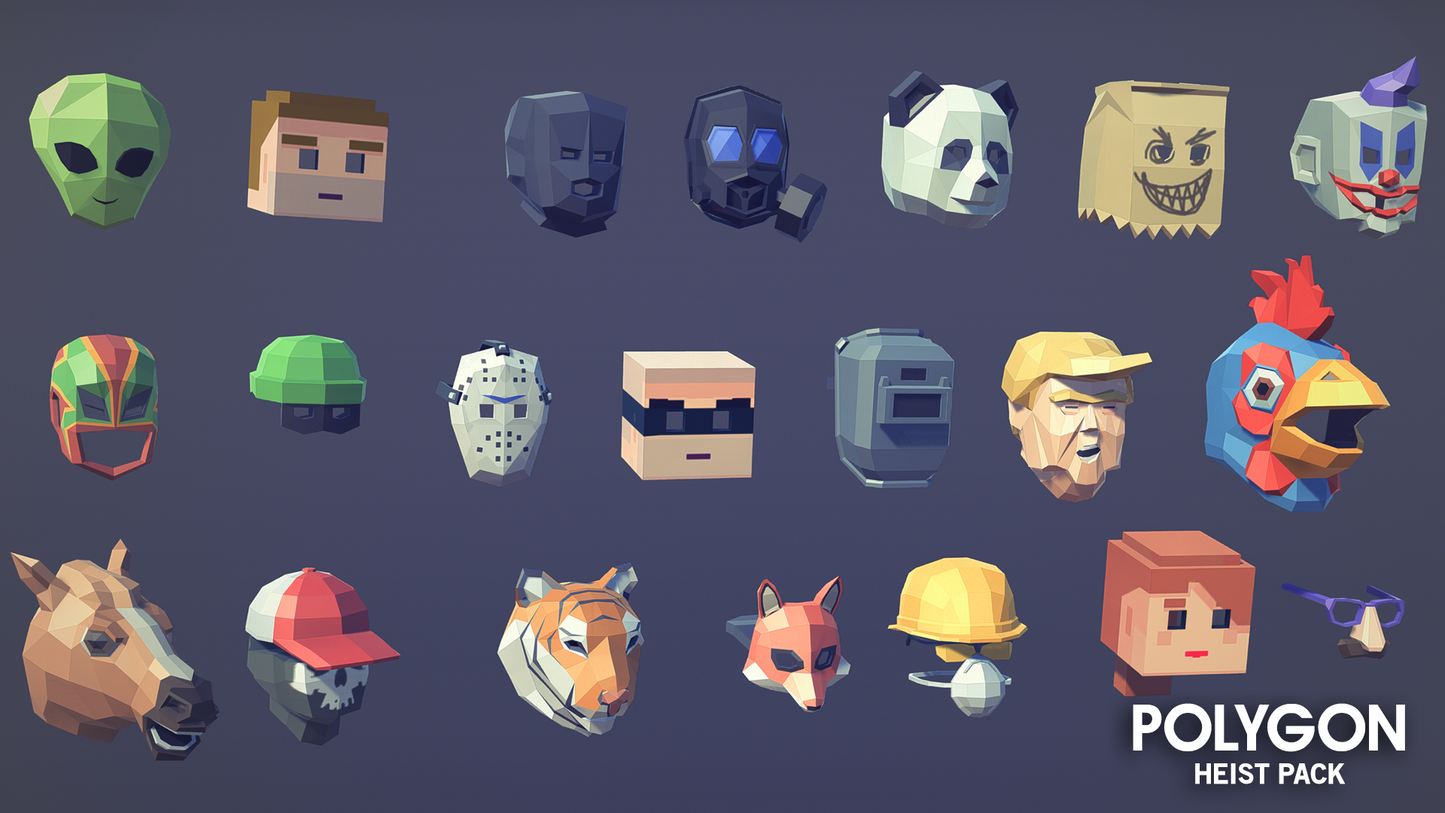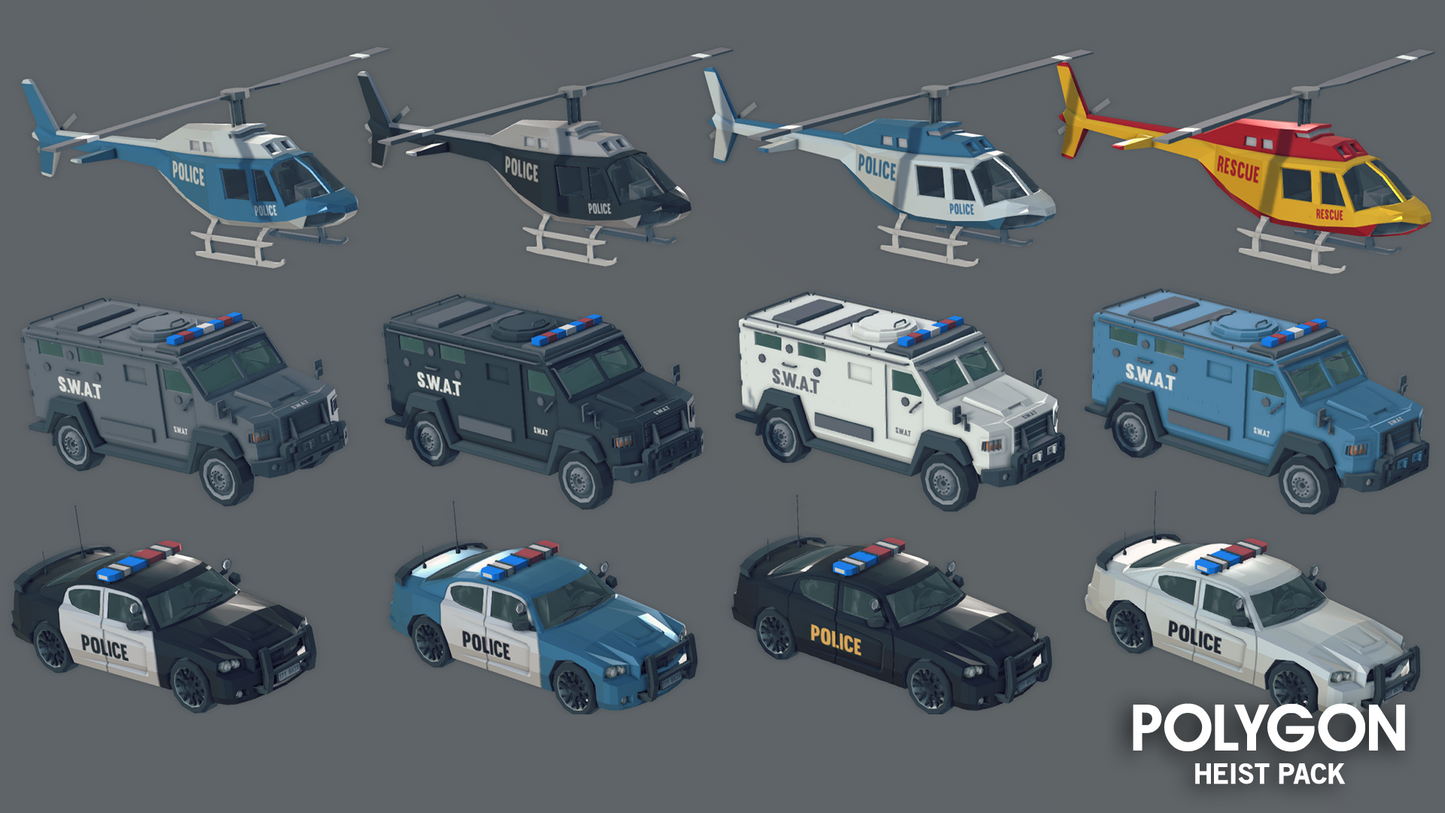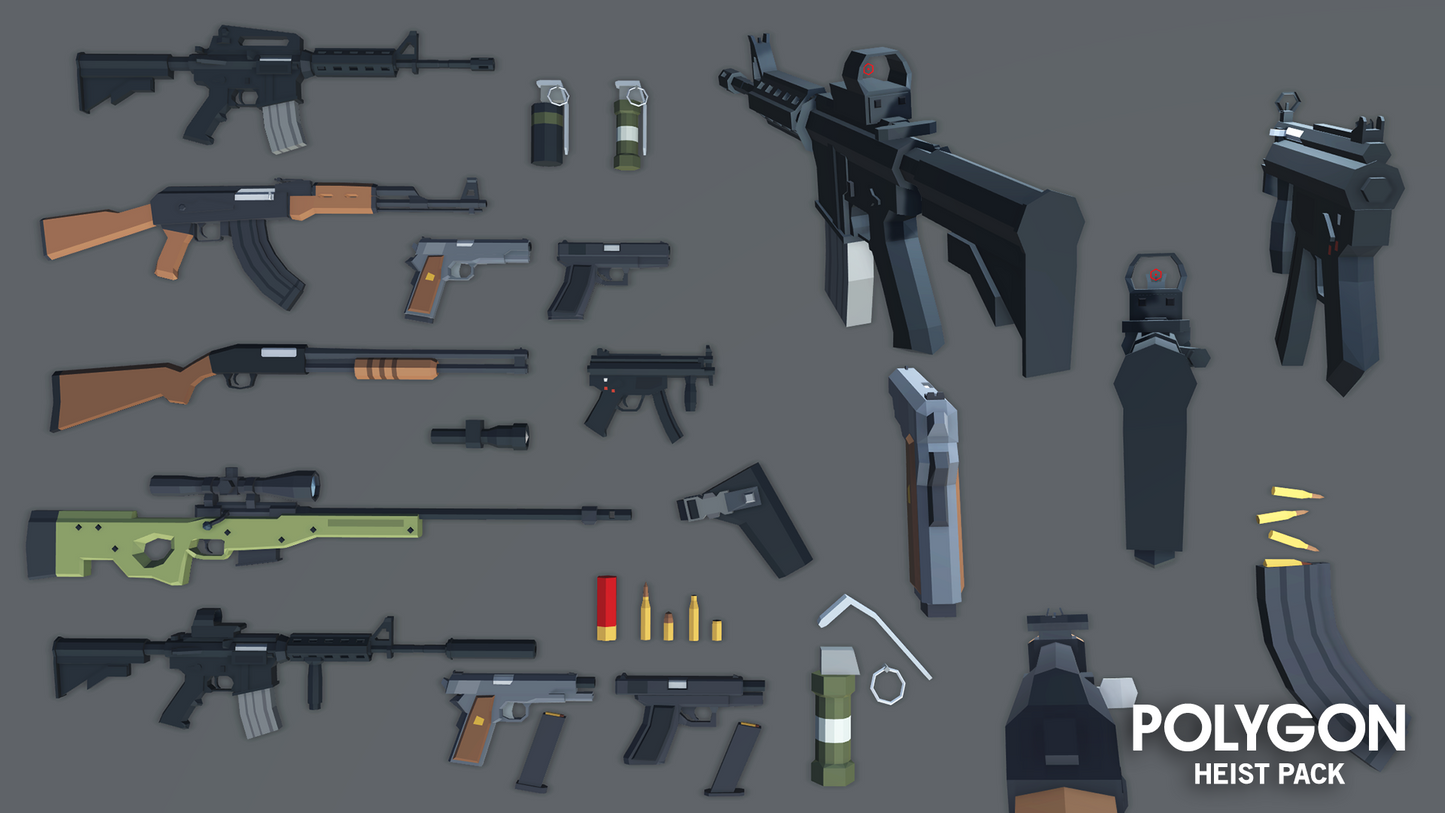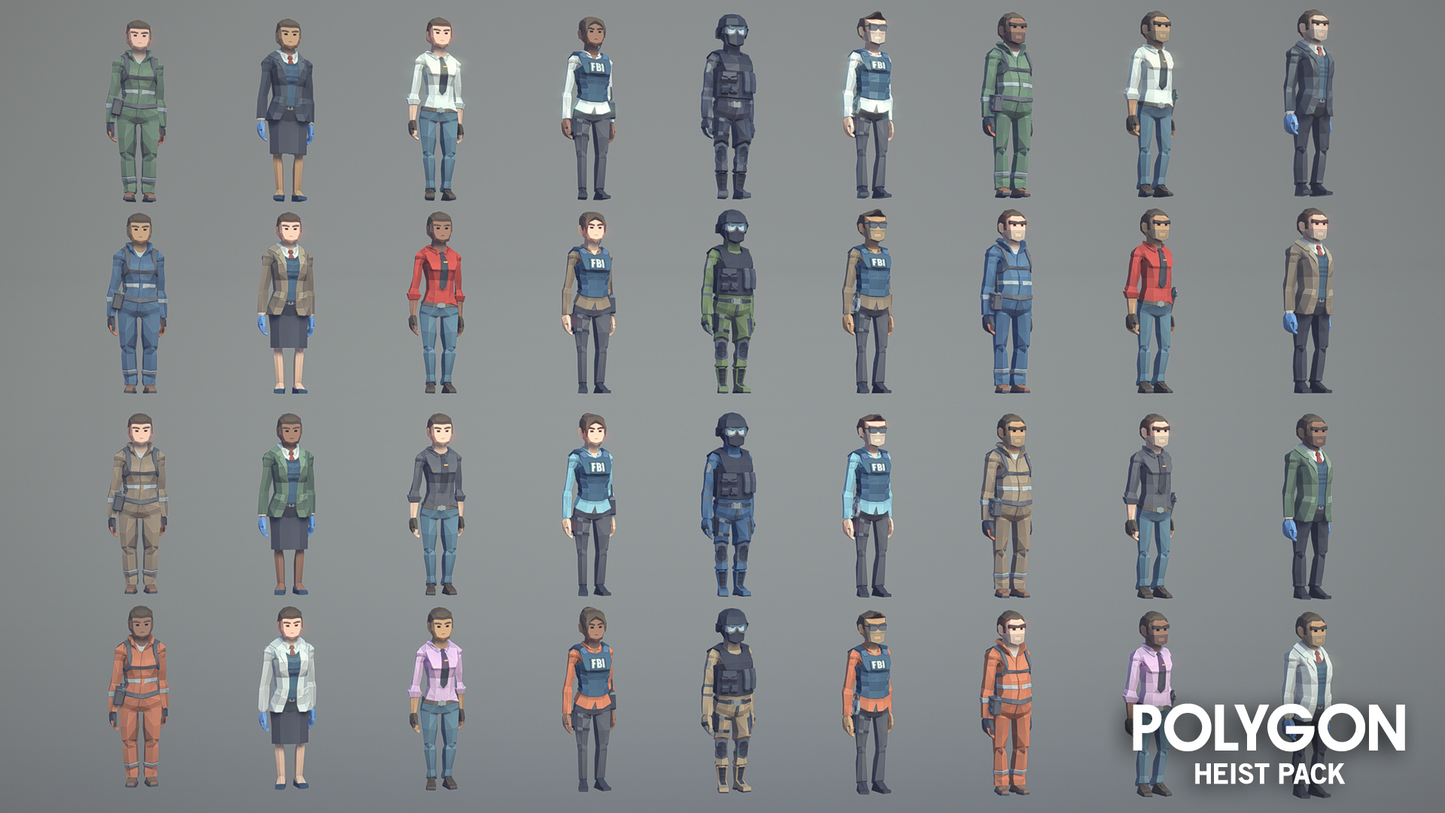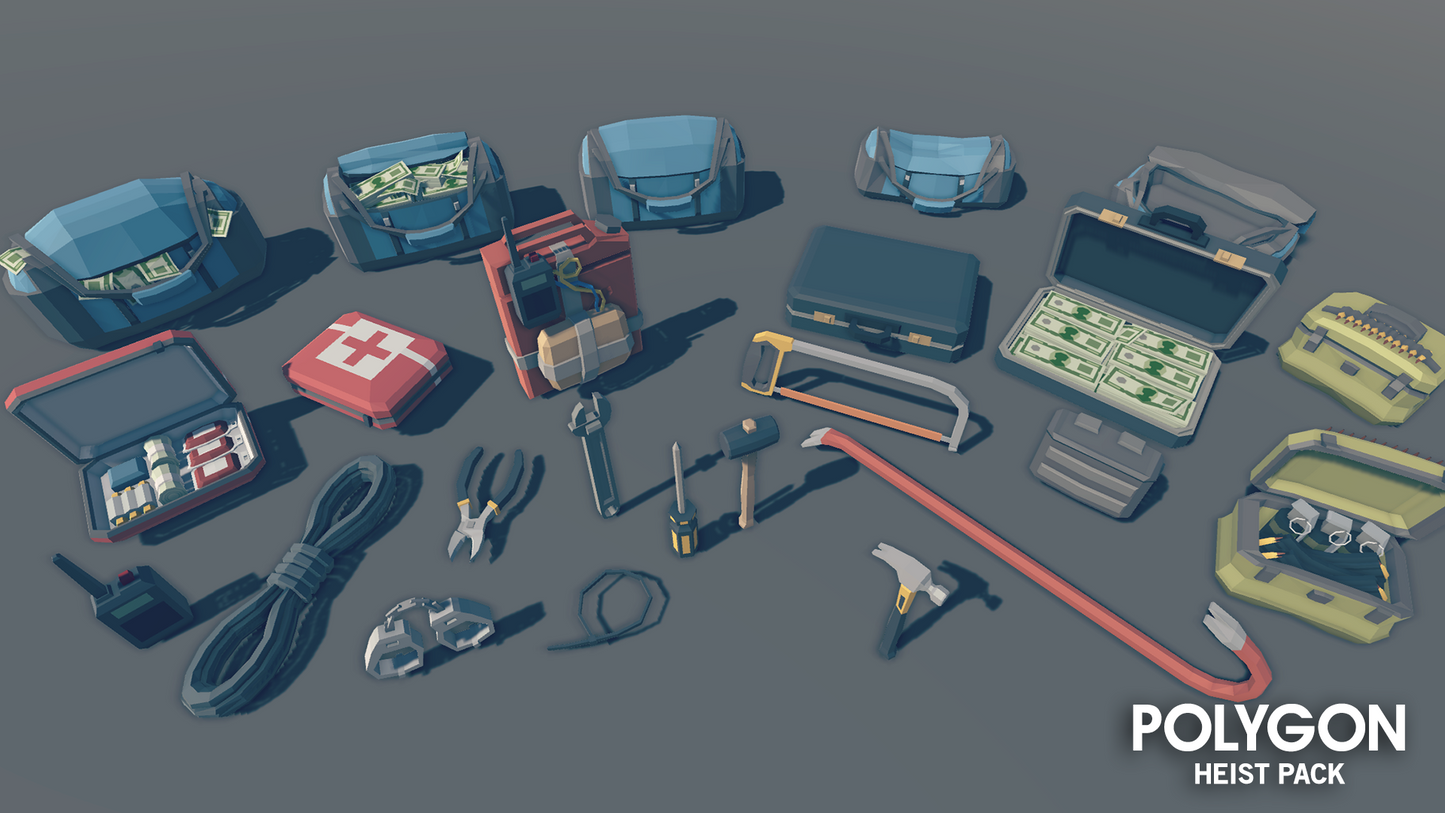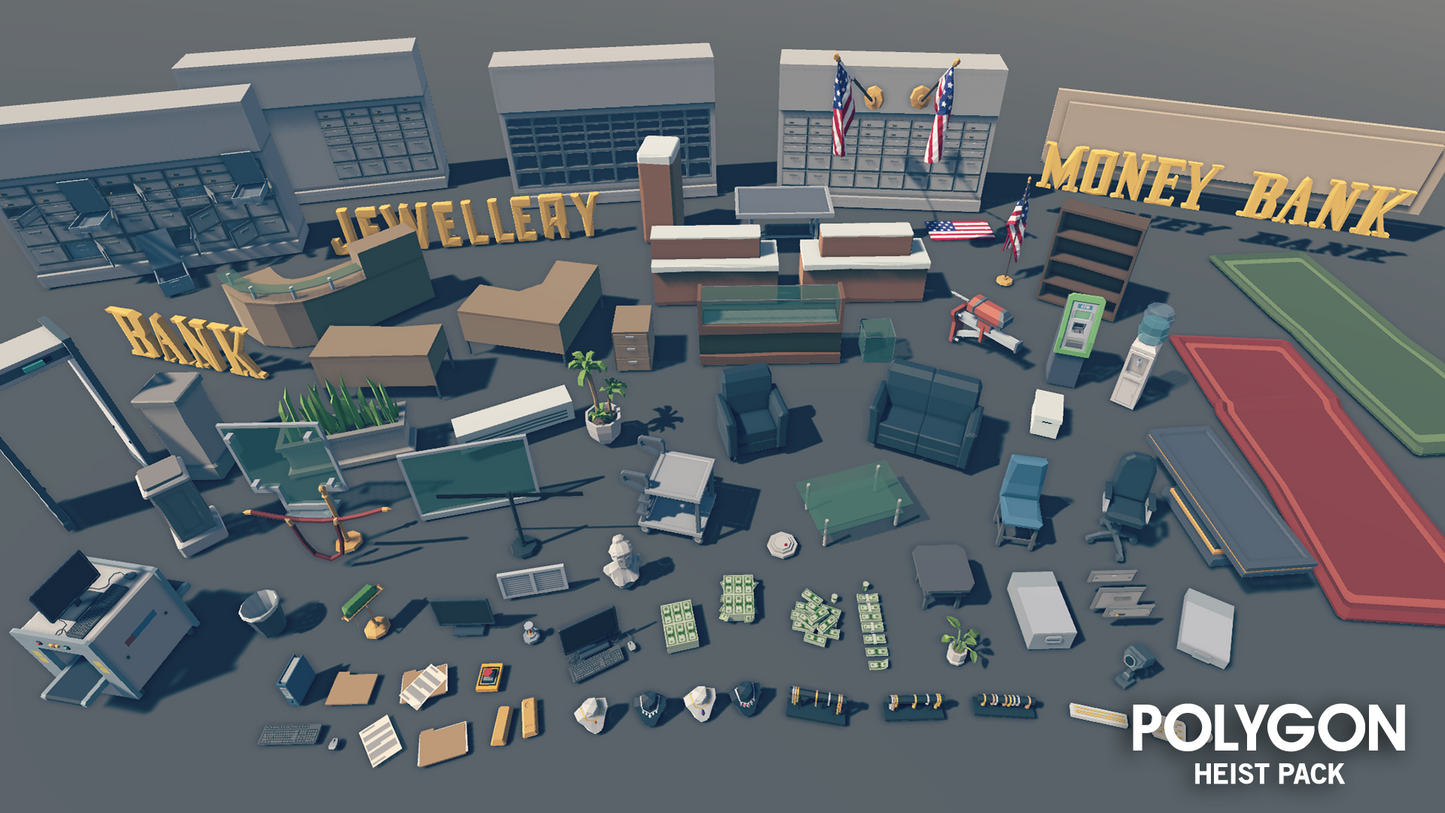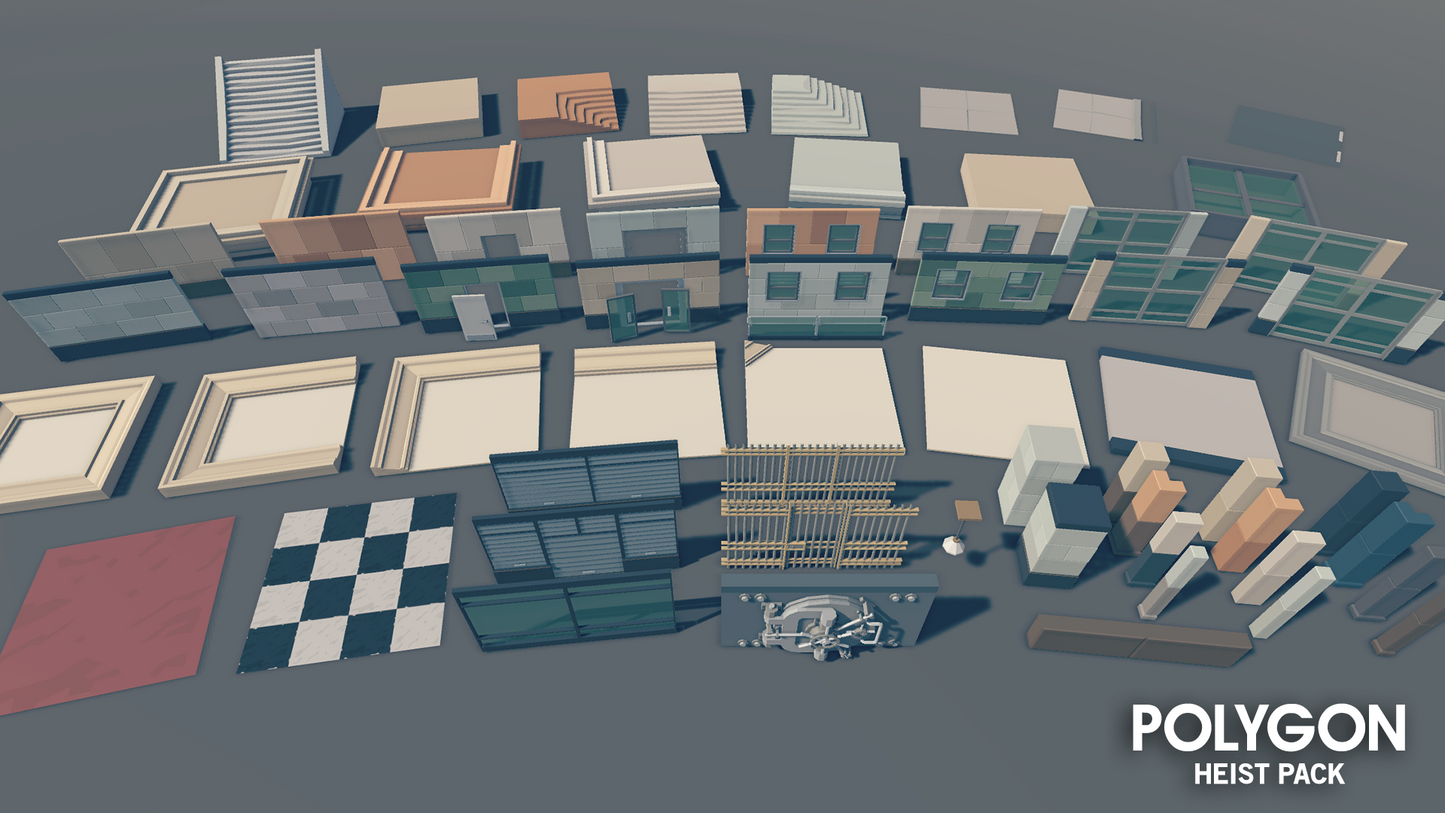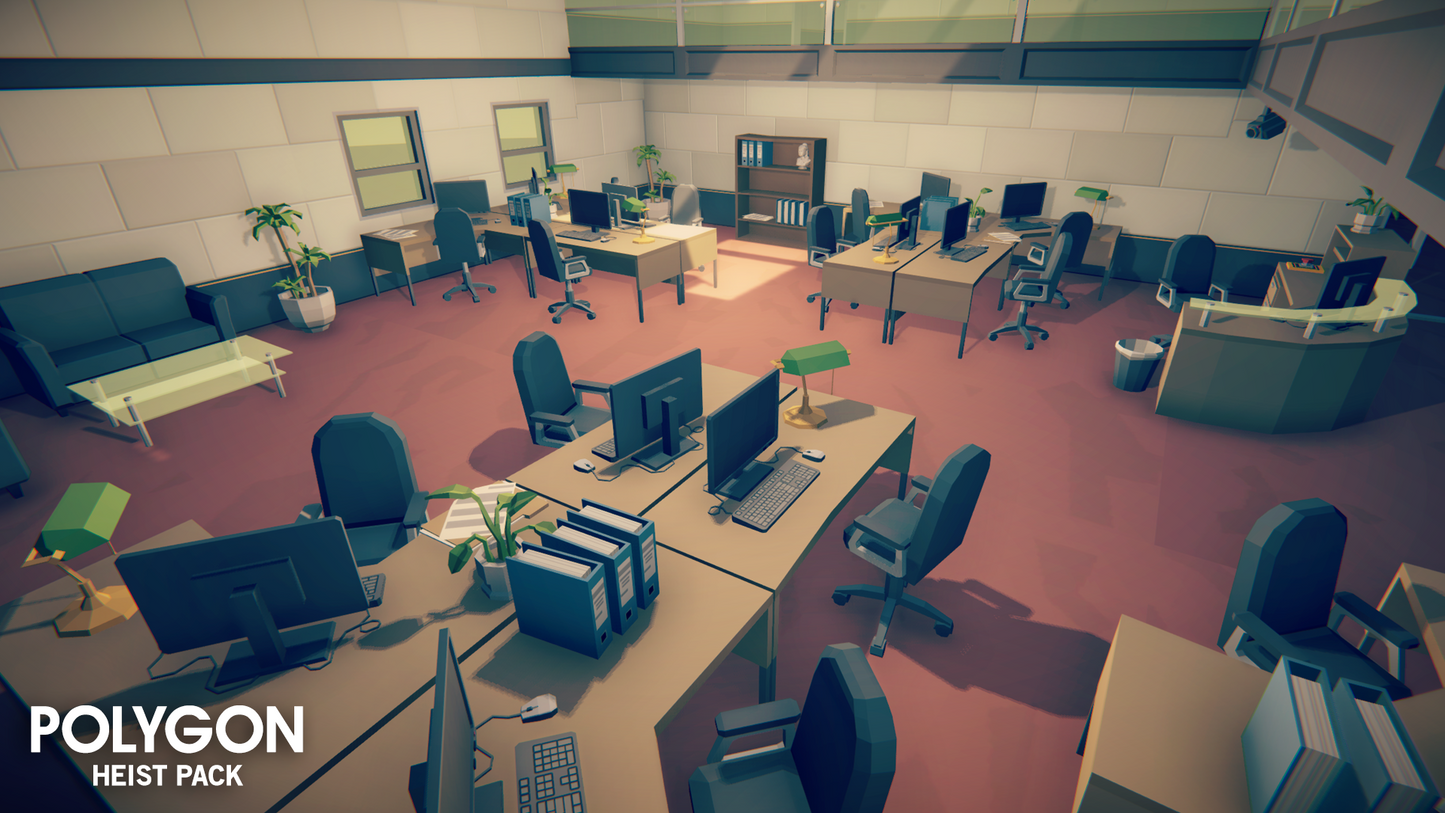 *Excludes New Releases and FREE Assets