Regular price
$149.99 USD
Sale price
$74.99 USD
Unit price
per
BYOB 50% Off
Sold out
5 seats per copy - Licence
Follow us for news, previews & tutorials
FACEBOOK | YOUTUBE | DISCORD

Synty Studios™ presents -
POLYGON - Kids Pack
A Low Poly asset pack of Characters, Props, Vehicles and Environment assets to create a Kids themed polygonal style game.

◼ Key Features ◼

- 100 Kid Characters
- 7 Babies
- Loads of Attachments and Accessories
- Pre-made park/playground demo scene

Free Adult face plates (Requires POLYGON Kids) - https://www.dropbox.com/s/bamernilk6iimwb/Adult_Face_Plates.zip?dl=0
 ◼ Asset Includes - ◼
Kid Characters (x100)
- Adventure, Alien_01, Alien_02, Android, Ballerina, Cardboard_Robot, CargoShorts, Casual, Cheerleader, Cowboy_01, Cowboy_02, Demon, Doctor, Dress, Eastern, Eastern_Skirt, Elf_Warrior, Exercise_01, Exercise_02, Explorer, Farmer, Fat_01, Fat_02, Footballer, Geisha, Ghost, Goblin_01, Goblin_02, HolidayElf, Hoodie_01, Hoodie_02, Hoodie_03, JungleKid, Karate, Knight, Magician, Maid, Mummy, Nerd, Ninja, Onesie_Bunny, Onesie_Cat, Onesie_Dino, Onesie_Tiger, Overalls_01, Overalls_02, Overalls_Dress, Pajamas_01, Peasant, Pig, Pilot, Pirate_01, Pirate_02, PlaidShirt, PoliceOfficer, Princess, Prince, PufferVest, Punk, Raincoat_01, Raincoat_02, Robber, Robot, Samurai, Schoolboy_01, Schoolboy_02, Schoolgirl_01, Schoolgirl_02, Scifi_Casual, Scifi_Spacesuit_01, Scout_Shorts, Scout_Skirt, ShirtDress, Skater, Skeleton, SnowJacket, Spacesuit, Summer, Superhero_01, Superhero_02, Survivor, Survivor_Armoured, Survivor_Vest, Sweater_01, Sweater_02, Sweater_Dress, Swimwear_01, Swimwear_02, Tracksuit, Troll, Trucker, Viking_01, Viking_02, Werewolf, Wetsuit, WinterCoat, Witch, Wizard, Zombie_01, Zombie_02

Babies (x7)
- Alien_01, Alien_02, Demon_01, Goblin_01, Human_01, Pig_01 and Troll_01

Character Attachments (x218)
- Bags, Glasses, Hair, Hats, Helmets, Masks, Tails, Wings, etc

Props (x270)
- Cardboard Forts and Vehicles, Modular Playground, School Desks and Chairs, Gymnastics Equipment, Stationery, Sports Equipment, Bike Jumps, Doll House, Musical Instruments, Pillow Forts, Bouncy Castle, Halloween Props, Ice Creams, Paper Planes, Soft Toys, Pool Toys, Tea Pots and Cups, Prams, Blocks, Toy Trucks and Trains, Rubber Ducky, Umbrellas, Toy Kitchenware, Binoculars, Telescopes, etc

Vehicles (x17)
- Hover board, Skateboards, Trikes/Bikes, Pedal Cars, Scooters, Pogo Stick, Soapbox Cars, Rocking Horse etc

Weapons (x48)
- Foam/Wood/Plastic Swords, Batons/Clubs, Shields, Ray Guns/Lasers, Slingshots, Staffs, Shurikens, Toy Guns, Glue Gun, Paintball Gun, Makeshift Guns, etc

Environment (x60)
- Bushes, Grasses, Flowers, Fountain, Gazebo, Ground Pieces, Fence, Bin, Park Benches, Skate Park Bowls Rails and Ramps, Trees, Pond, etc


◼ Compatibility ◼
- View our tutorial on converting to the Universal Render Pipeline.
- Characters are setup to work with Mecanim (no animations included in this pack)
- Compatible with Unity 2020.3+
- Compatible with Unreal 4.22+

Need support?
EMAIL | FAQ | TUTORIALS | DISCORD
Change Log
v1.01 (Unity)
- General pack cleanup
- Updated project to 2020.3
Share
Weren't kidding with the pack name
Literally everything and anything is included that is even just tangentially related to kids. There are so many characters ranging from different flavors of human children to alien children, including small babies, a billion attatchments for them and everything from modular playgrounds to pretend weapons (IT HAS A FRIGGIN PISTOL SHAPED STICK I'M SO IN LOVE WITH THE PACK).
Thanks for the review. Glad to hear you're enjoying the pack.
Perfection
This asset pack is awesome it's just what I was looking for. It has everything i need for a simple kids game. Cant wait to explore more features of this pack.
Thanks for taking the time to leave a review.
Awesome Pack
Many great Assets that animate beautifully.
My only gripe is that I couldn't get a reply to an email question.
Thanks for leaving a review. If you email support@syntystudios.com it will come directly to the support team. Here to help whenever you need us.
Thanks, the review is appreciated.
The essential Expansion DLC to your assets
This pack is like the expansion dlc you wished was included in every pack. Personally, this pack has helped to add depth to story-writing, where I'm able to portray children in the games I want to make. Furthermore, the other models included that match up with other packs helped add variety/potential designs that make the game world feel more "alive". I highly recommend this pack, even if you don't need 'children' in your game, as there are other assets in this pack that help to complement other packs.
View full details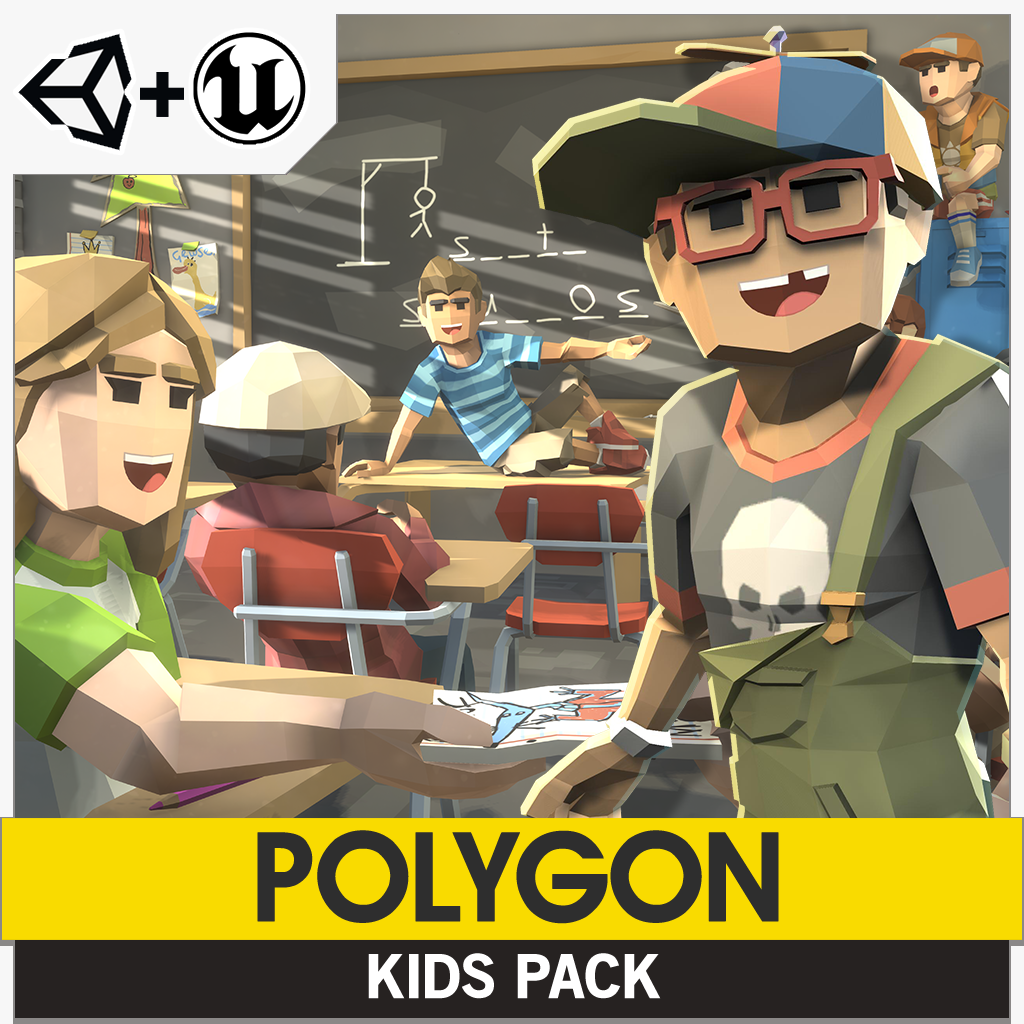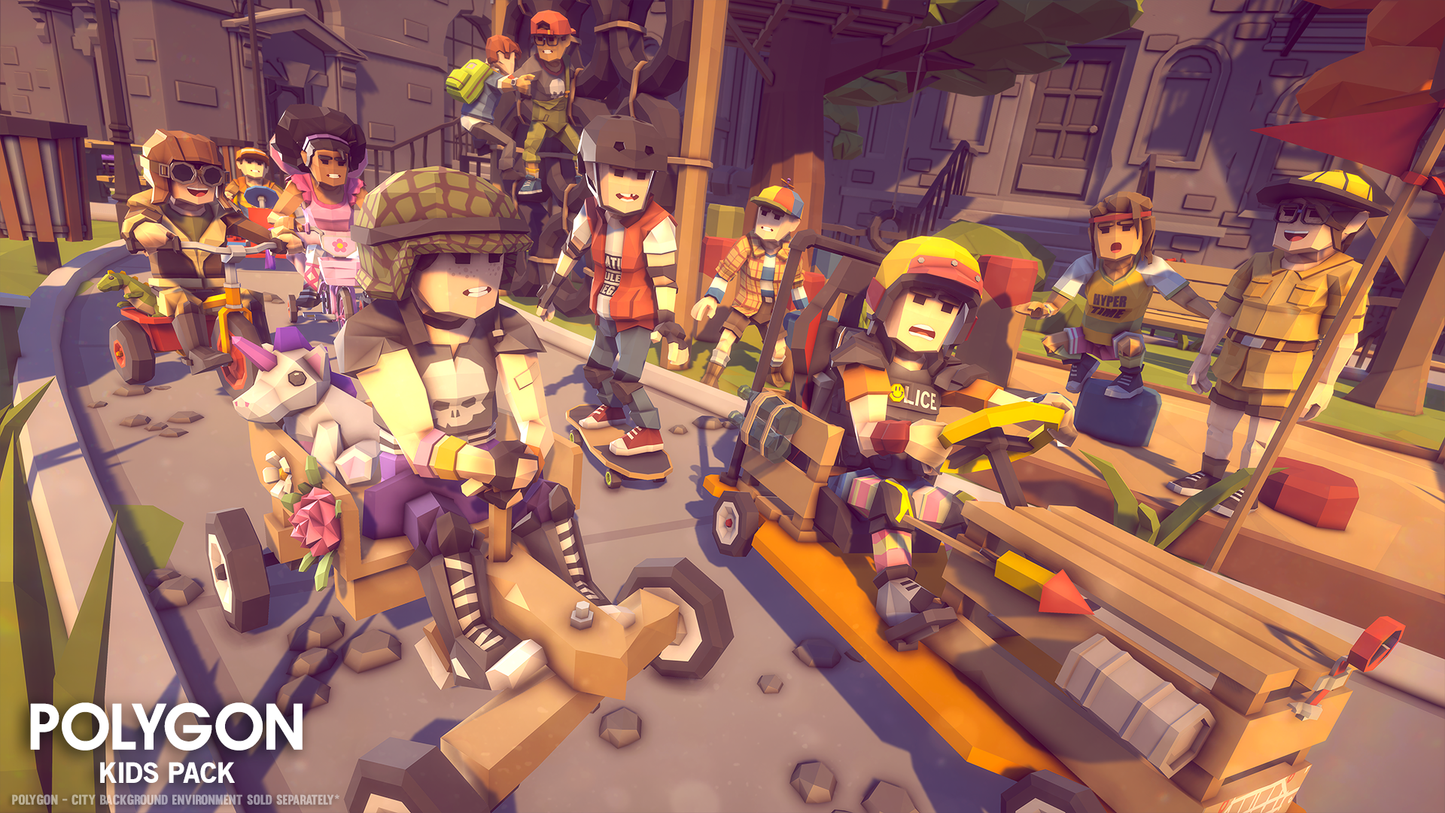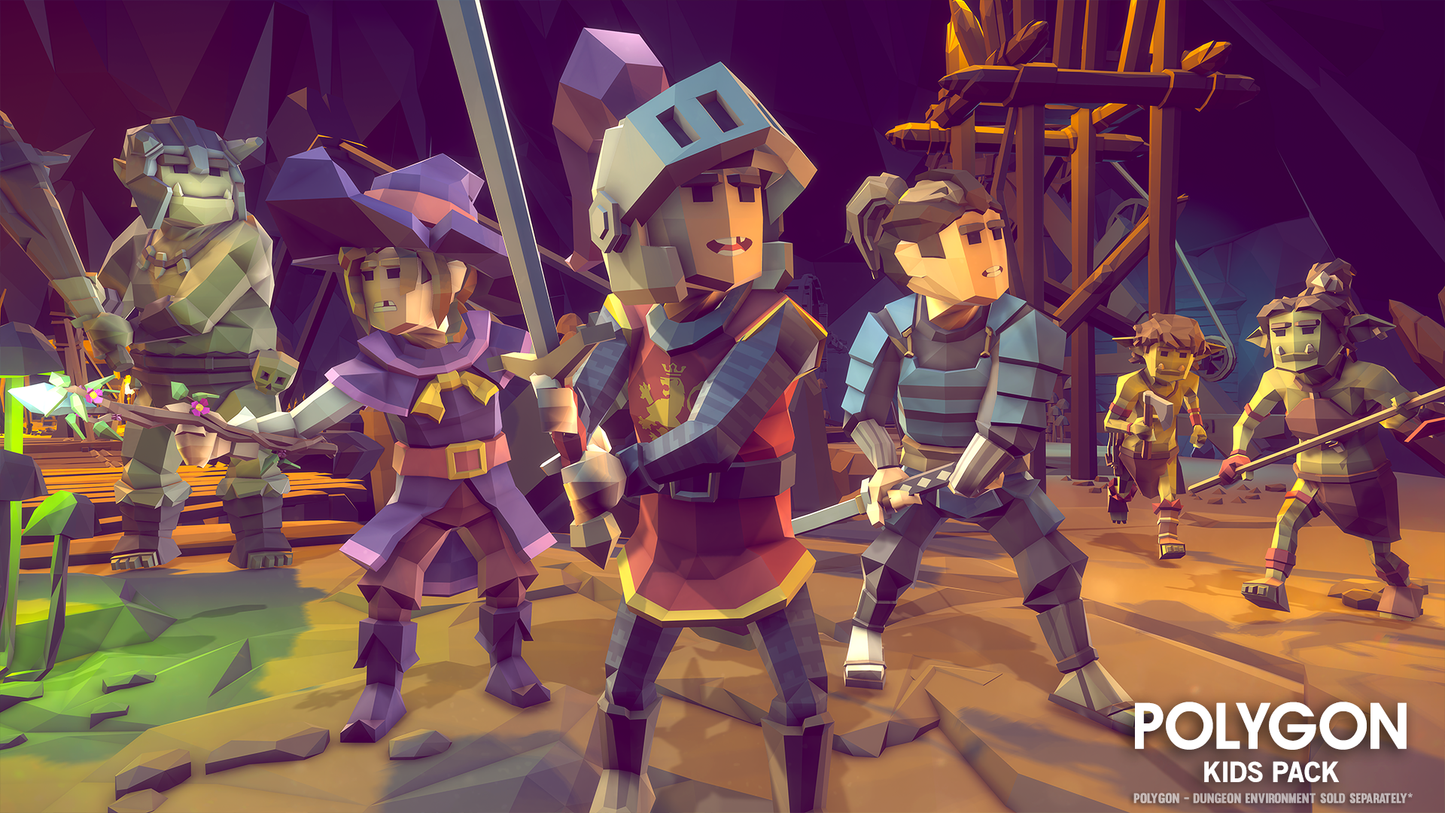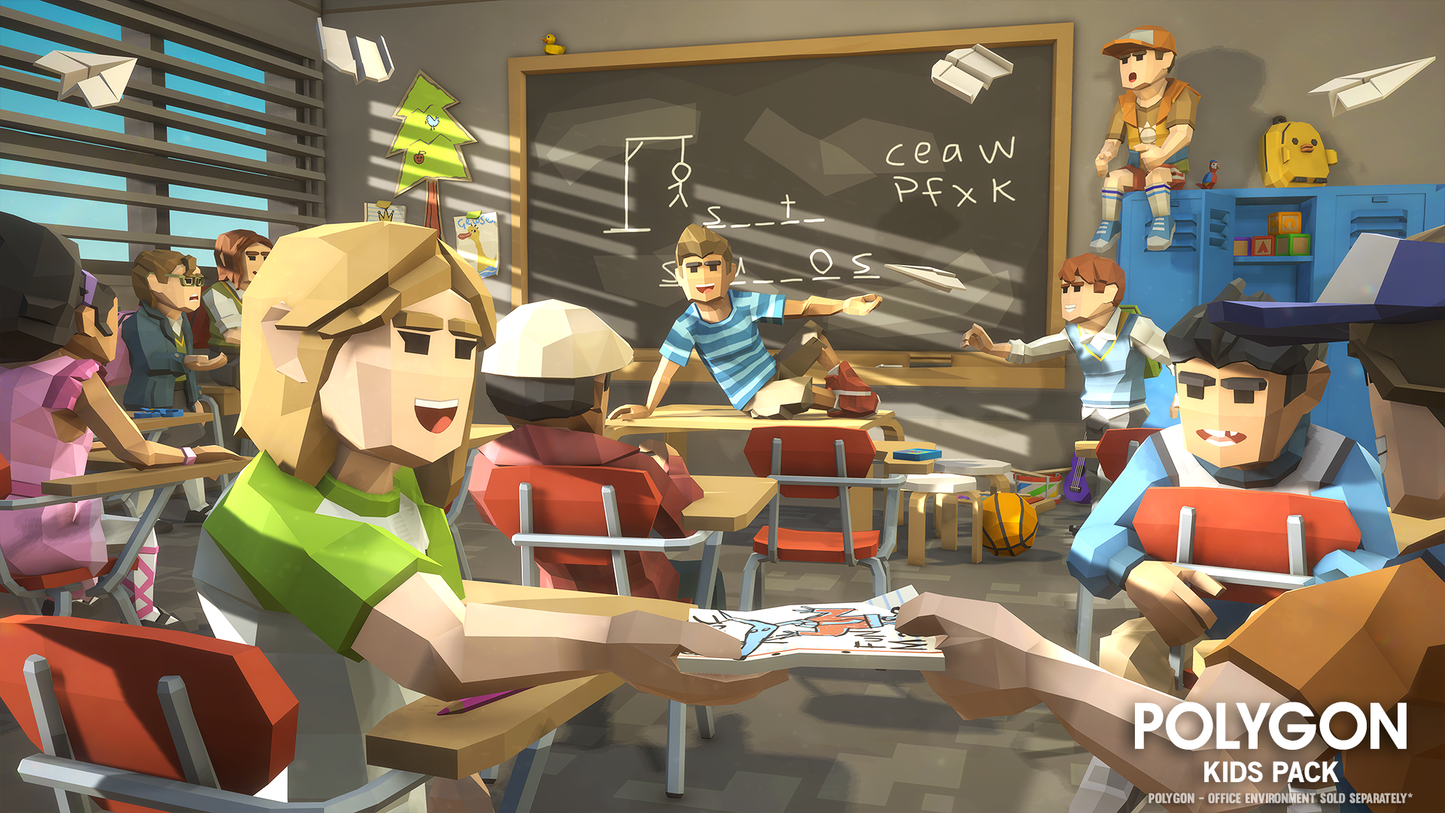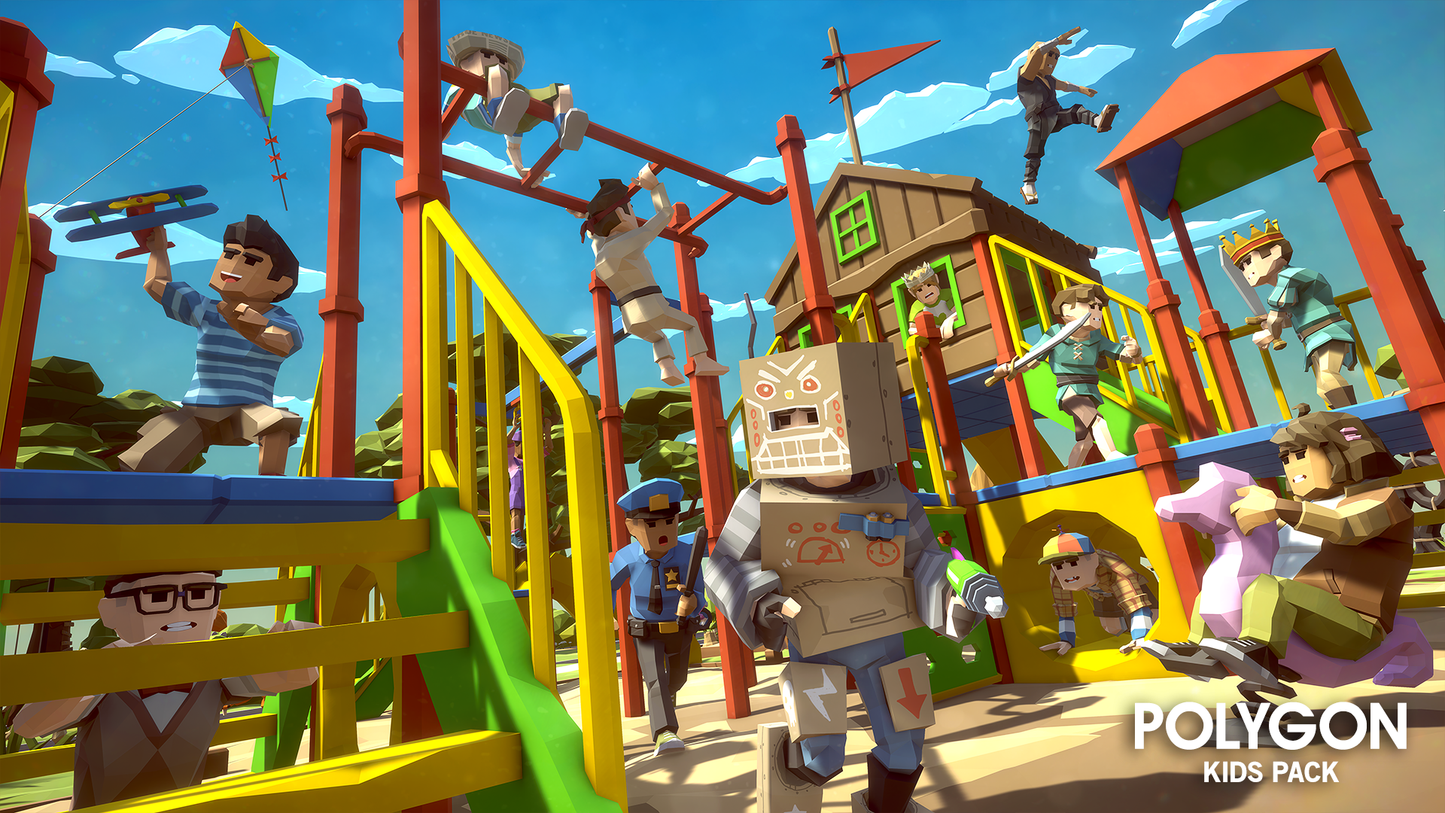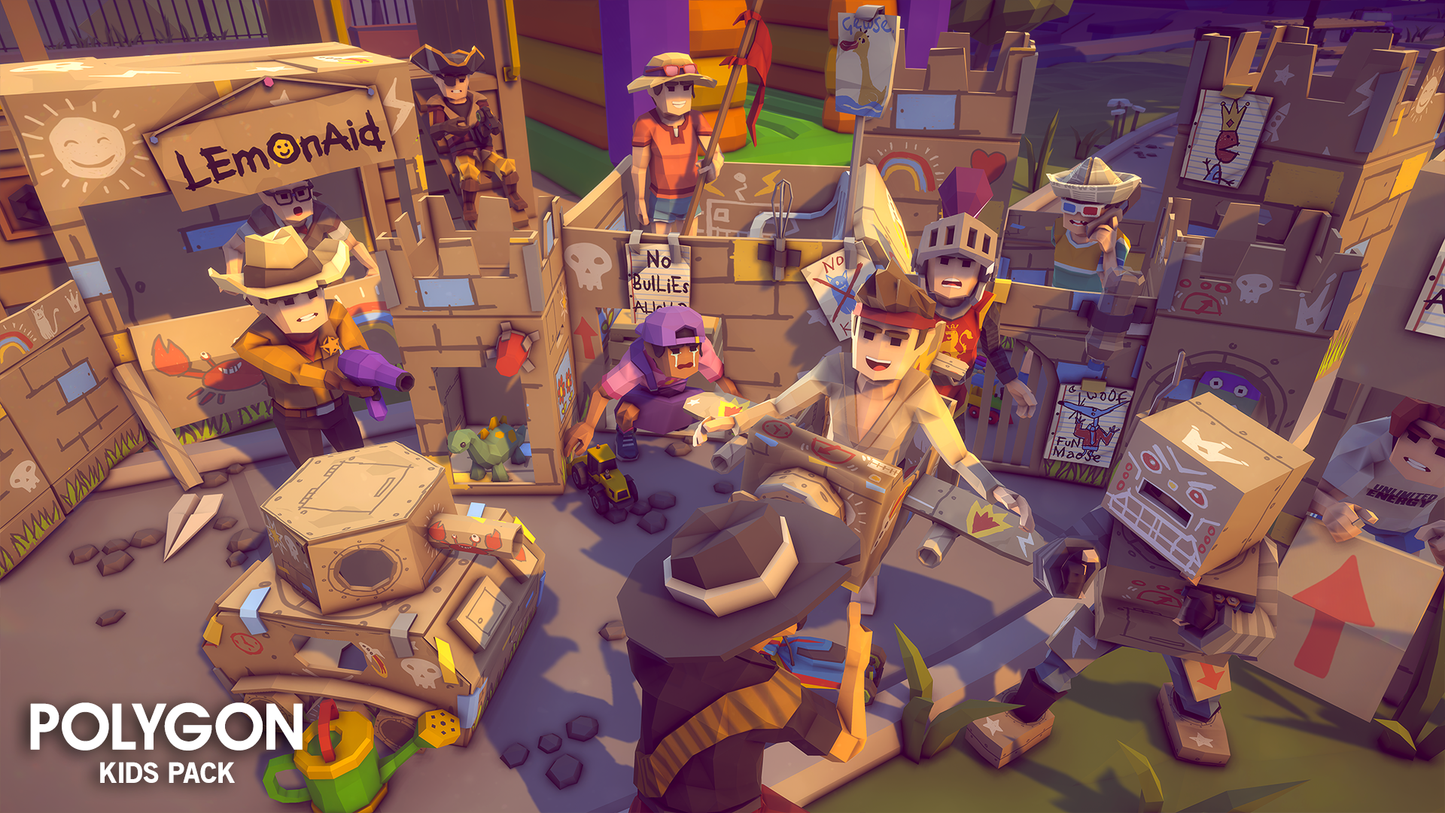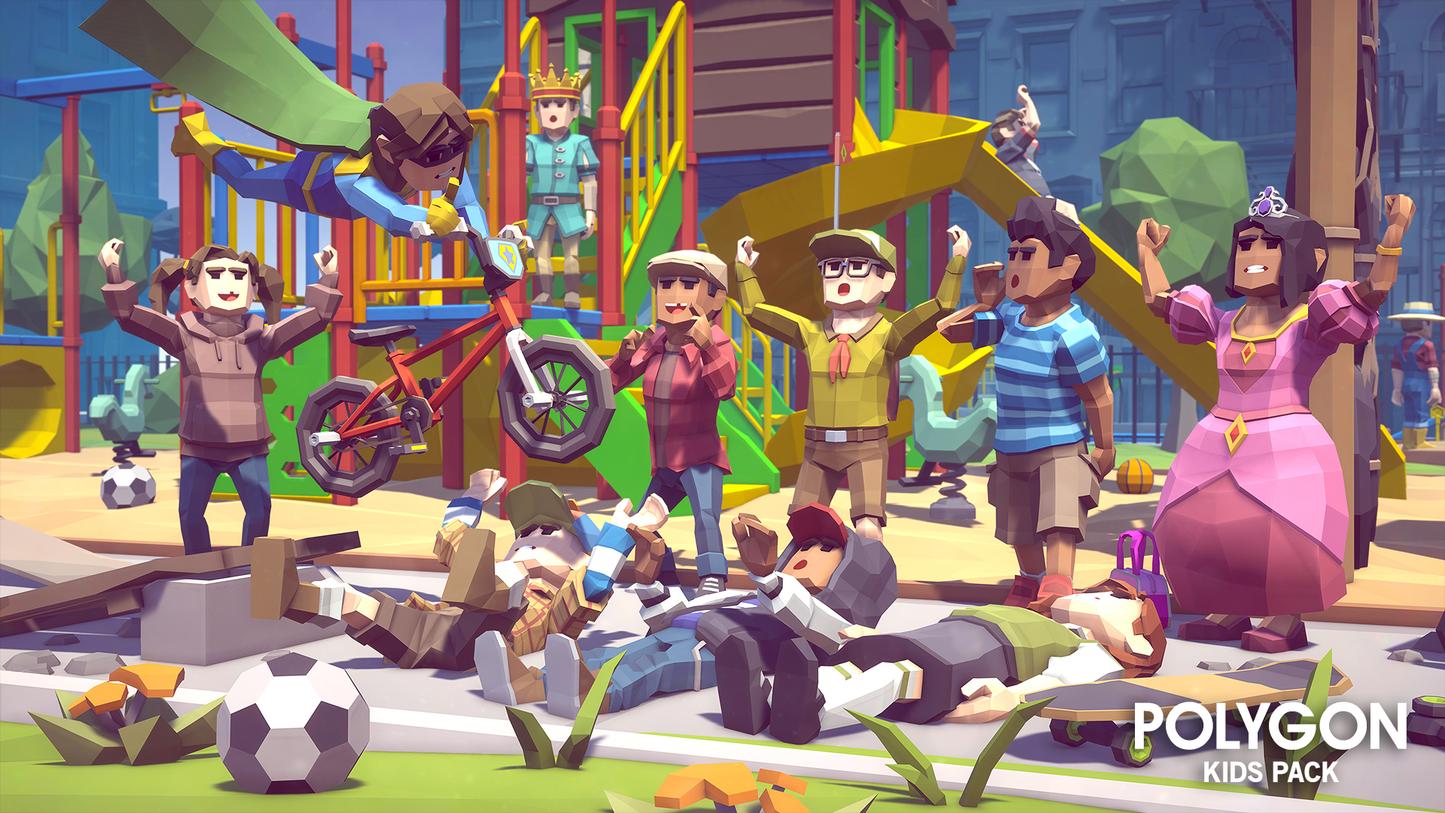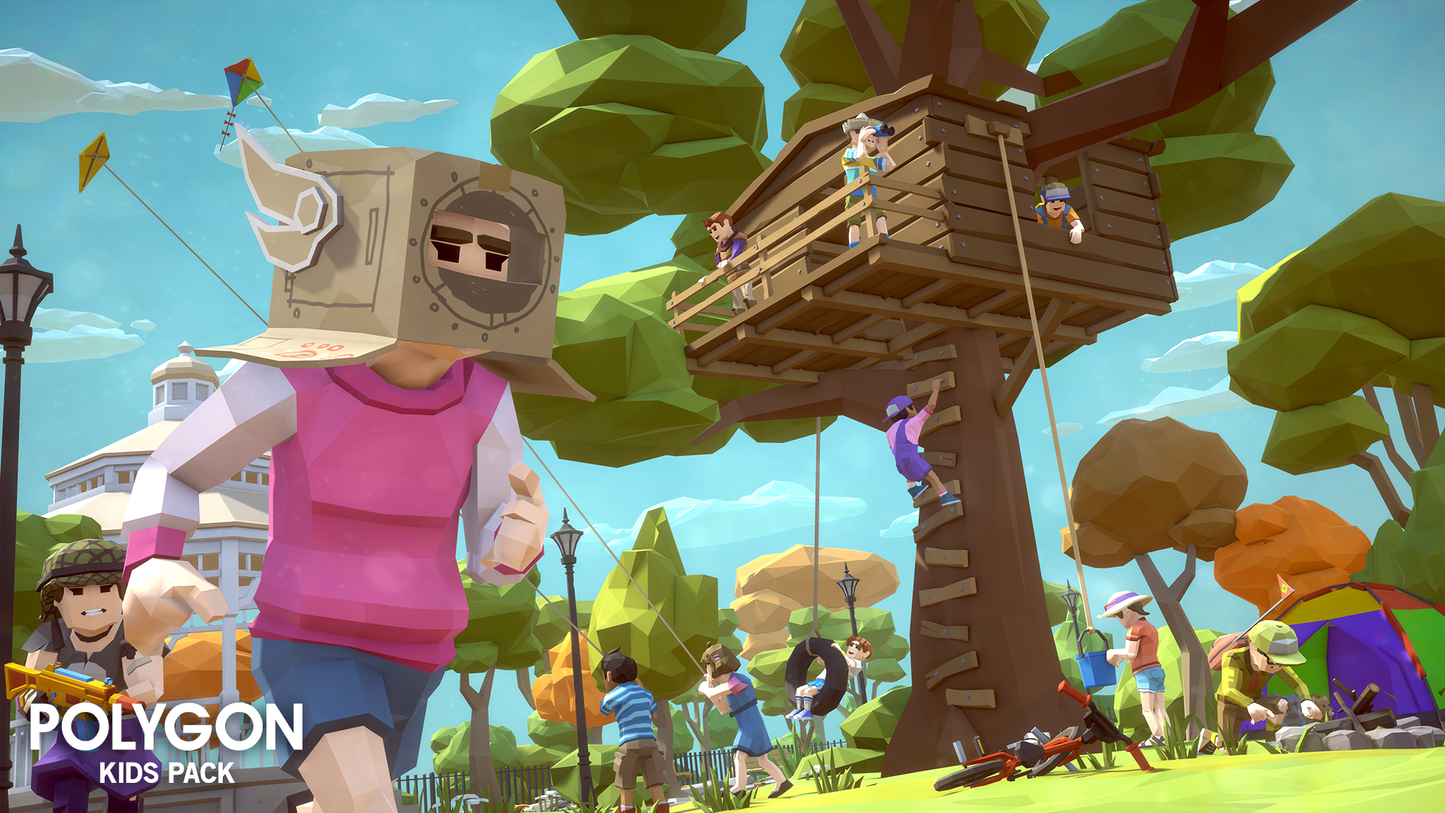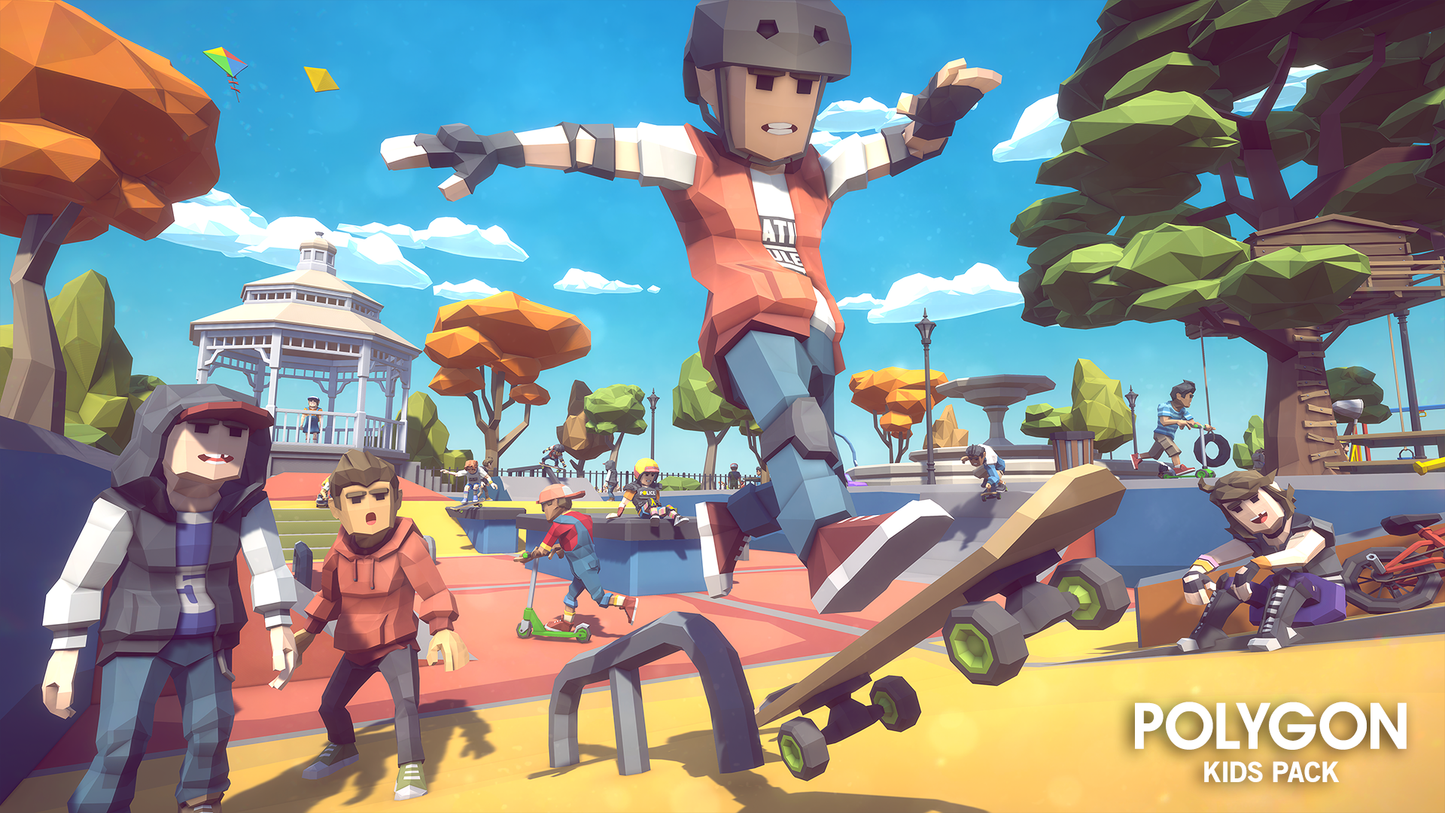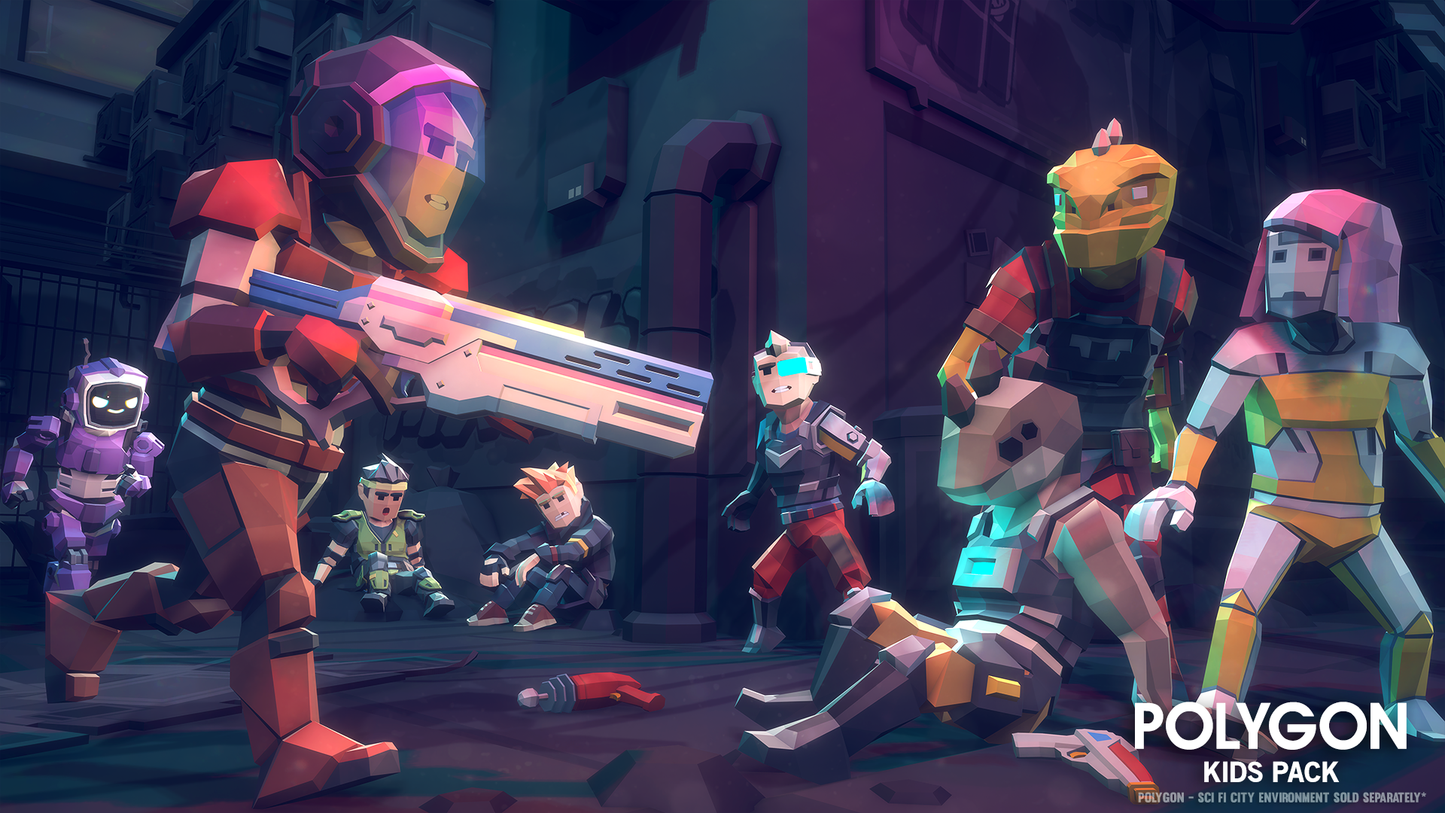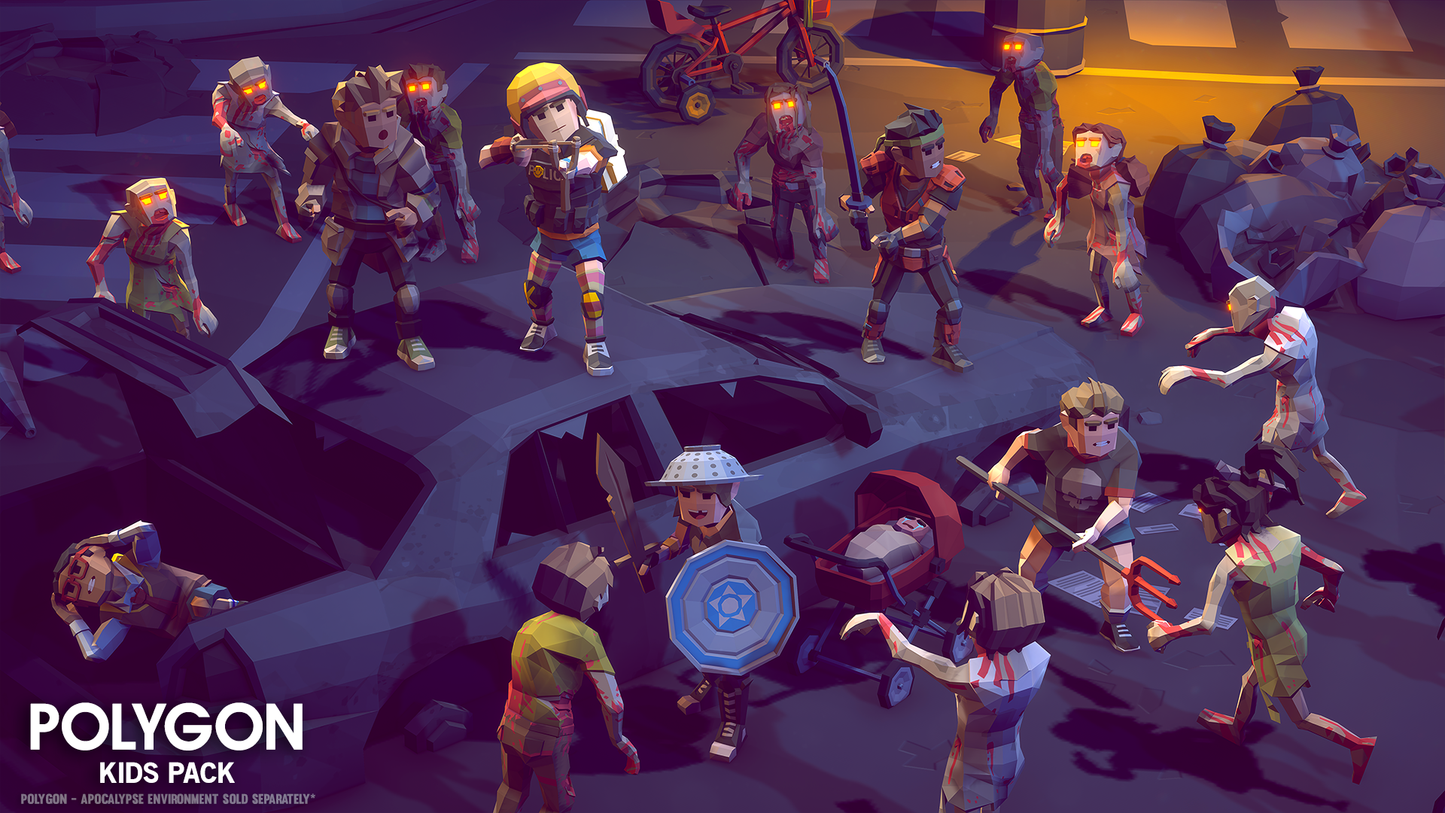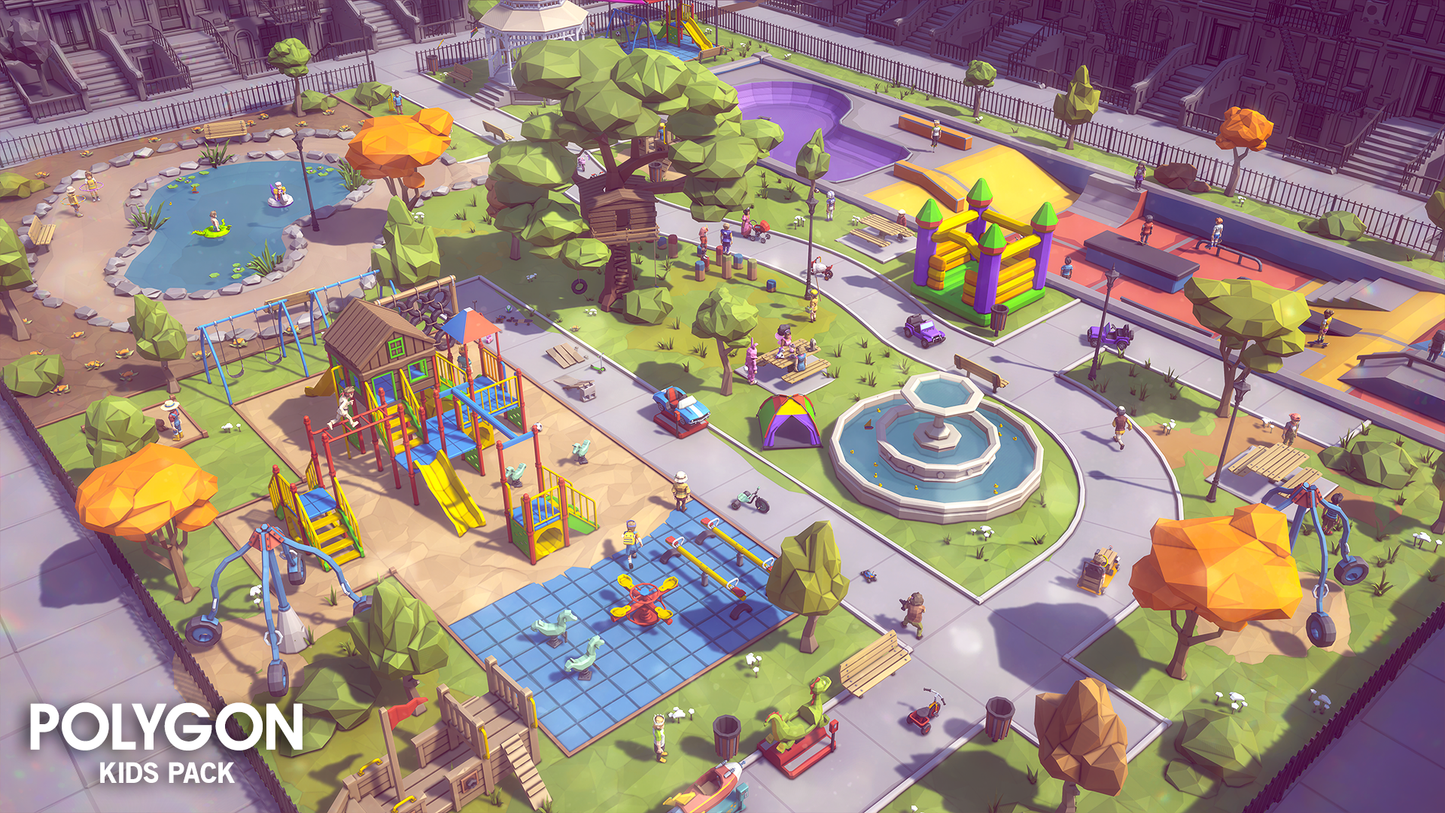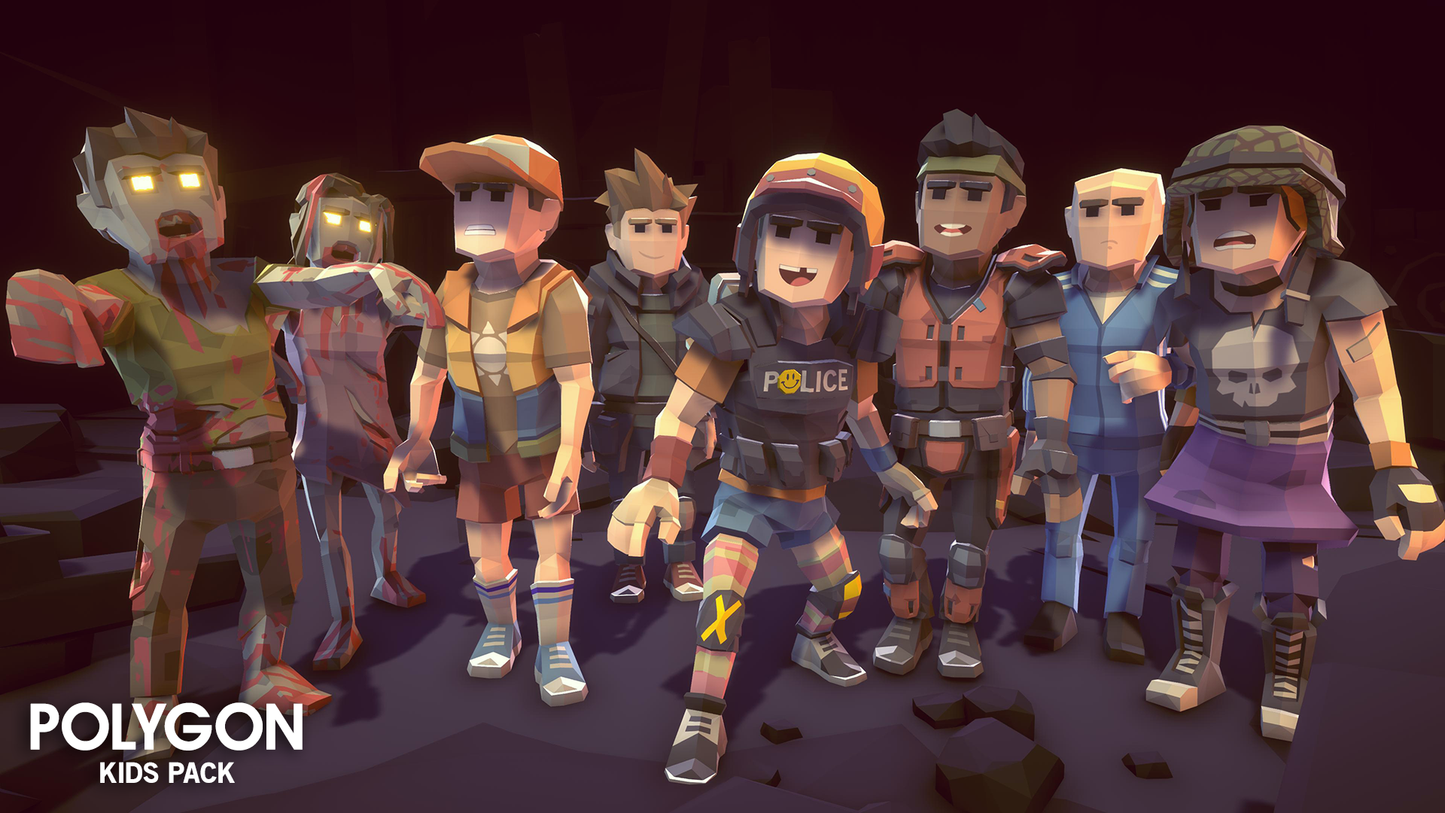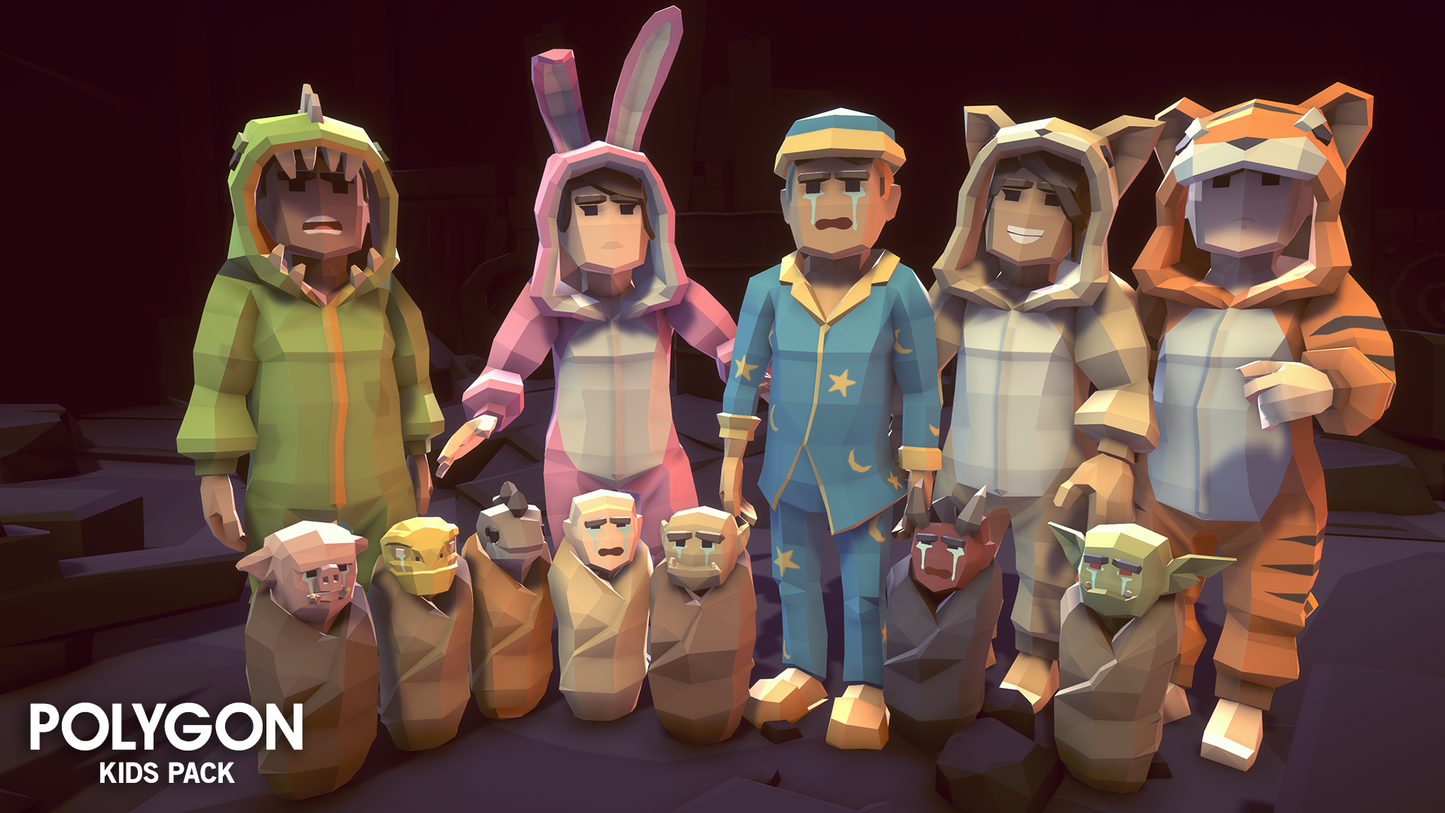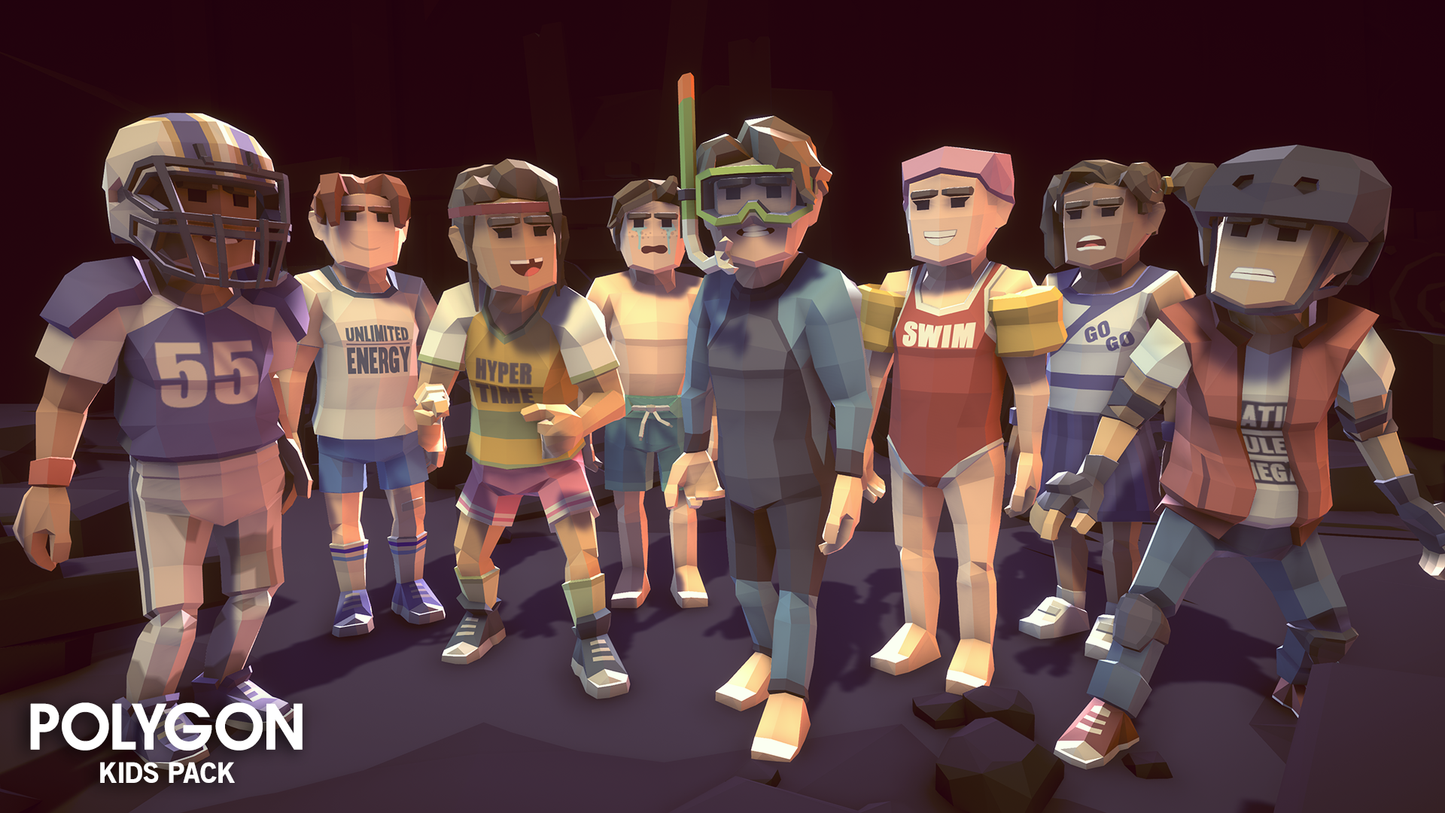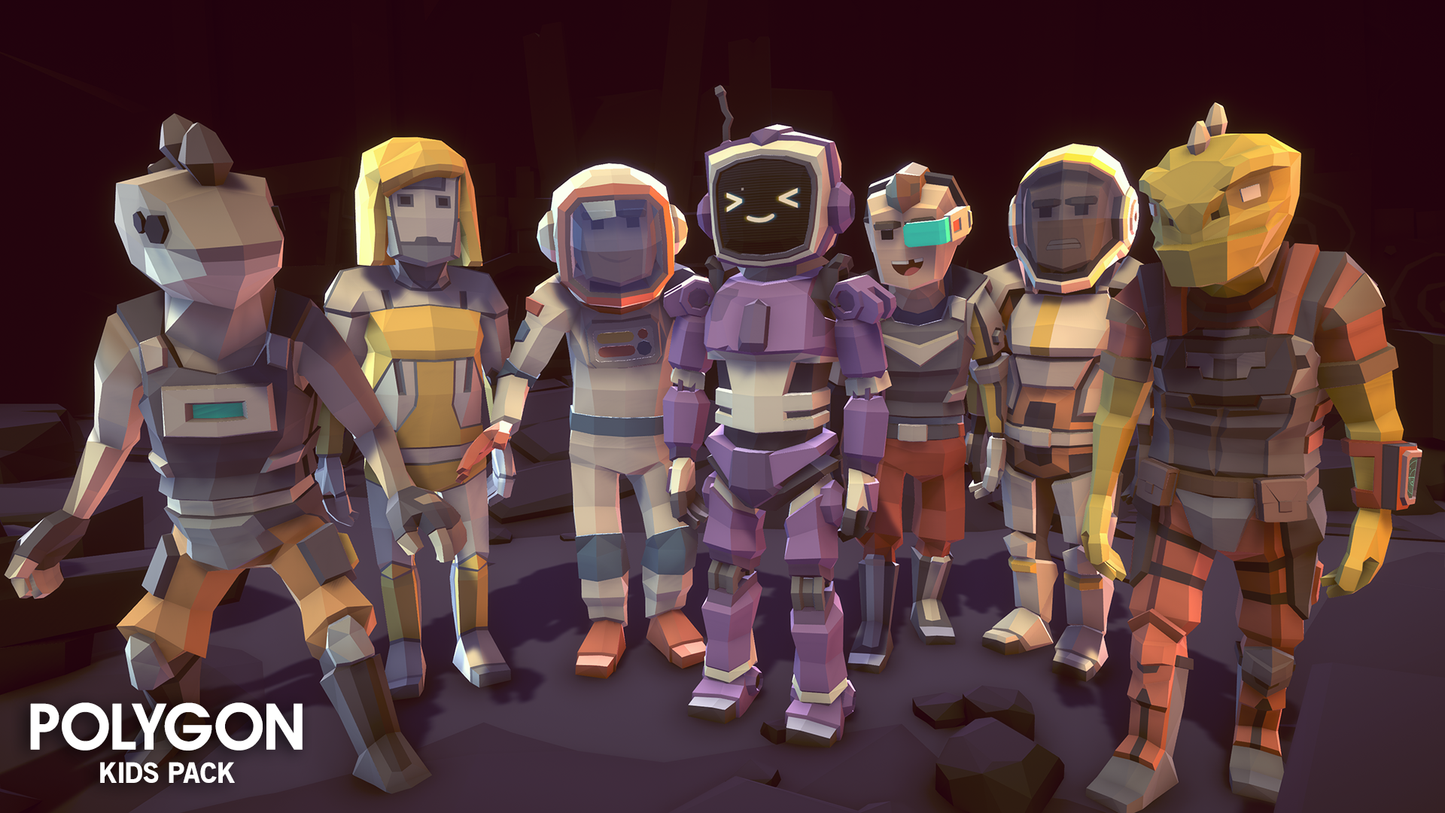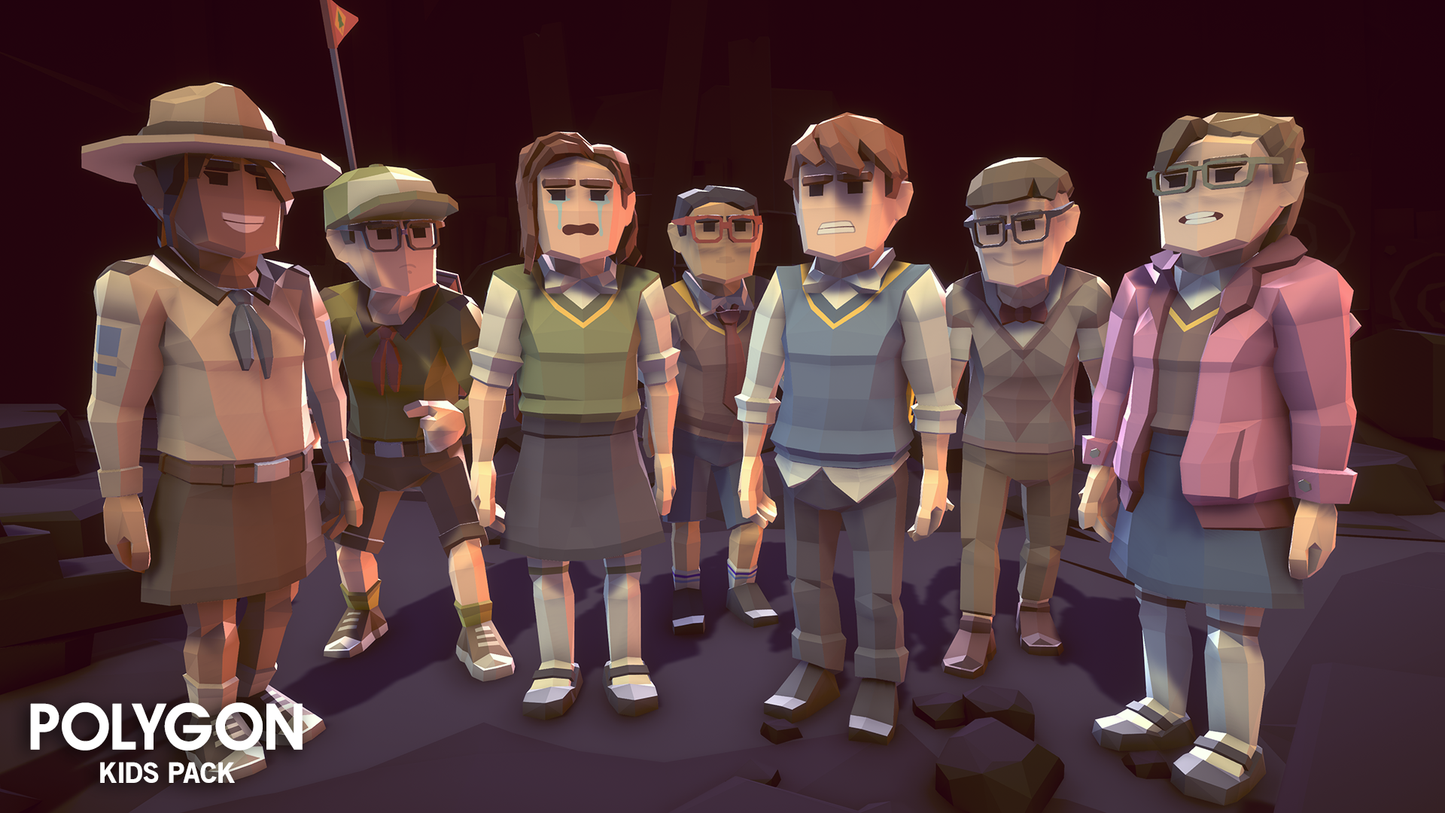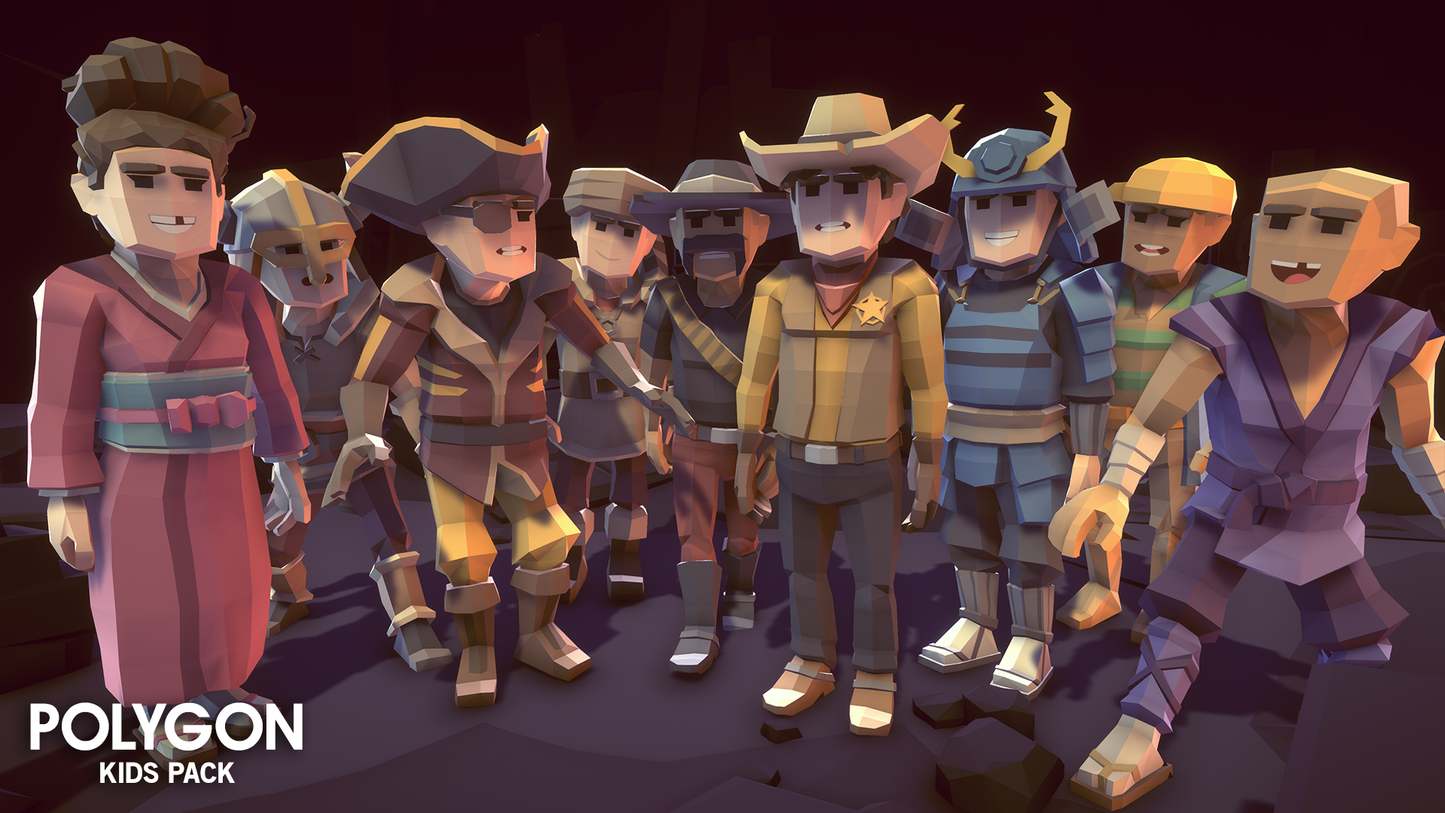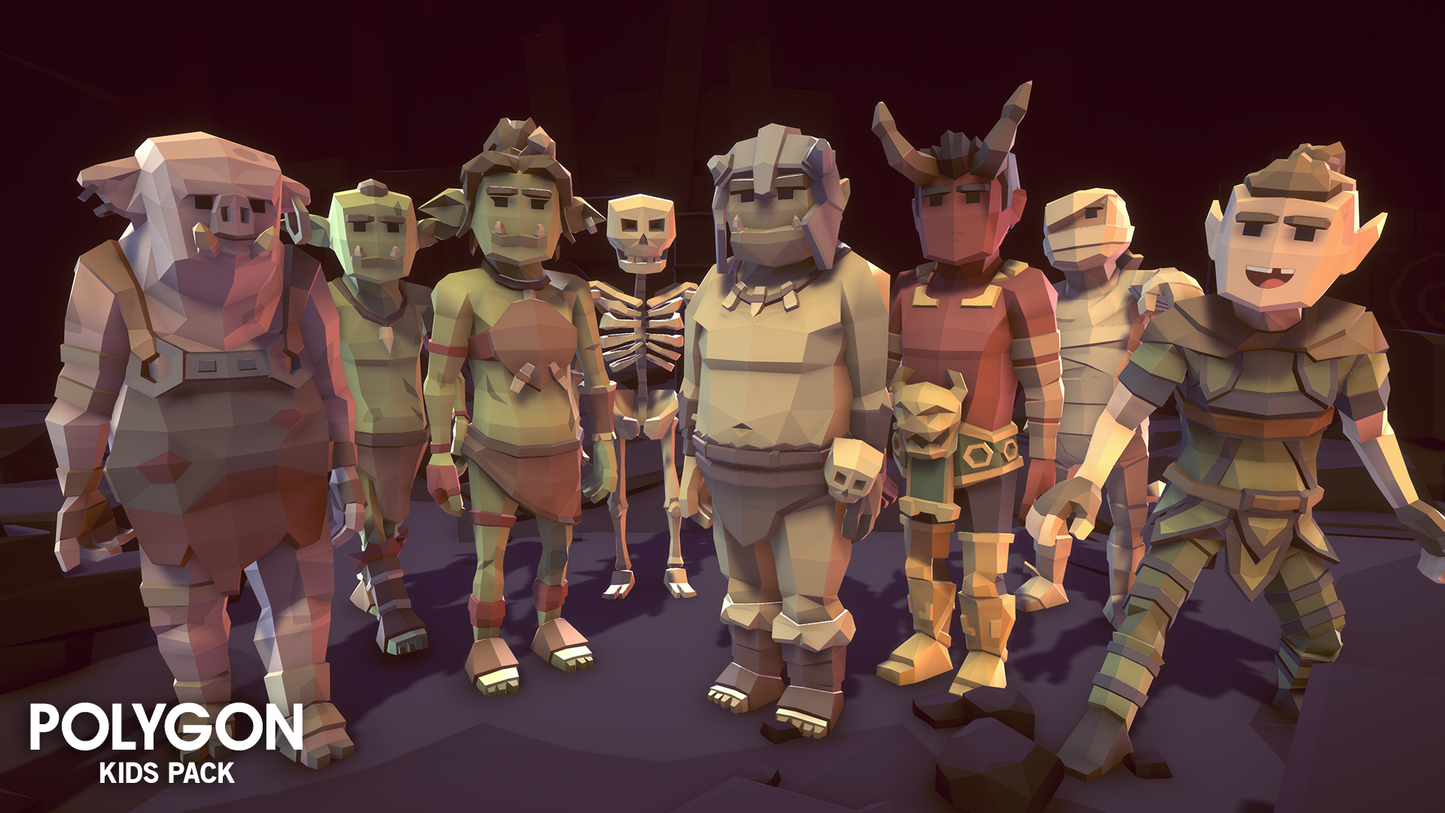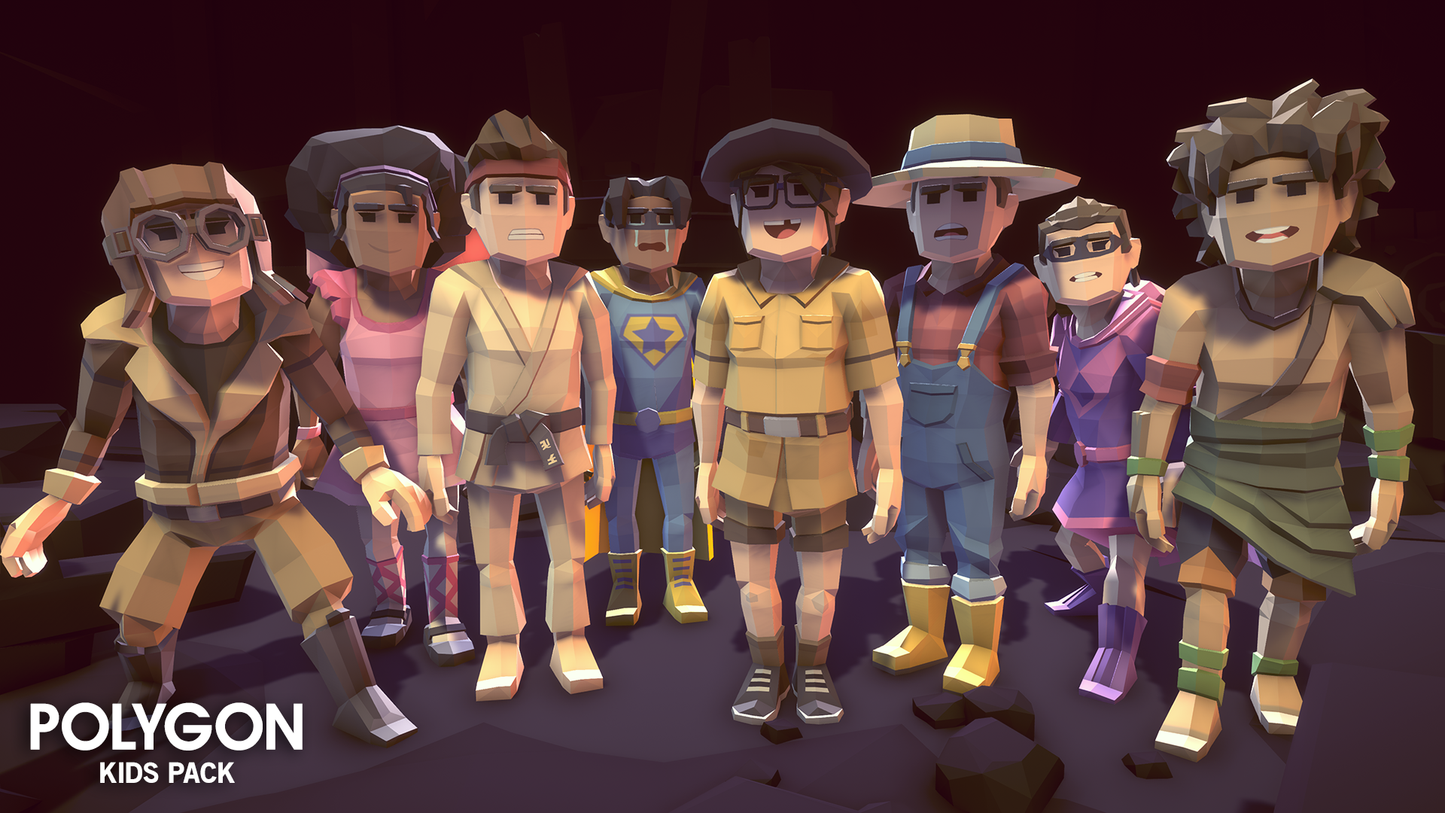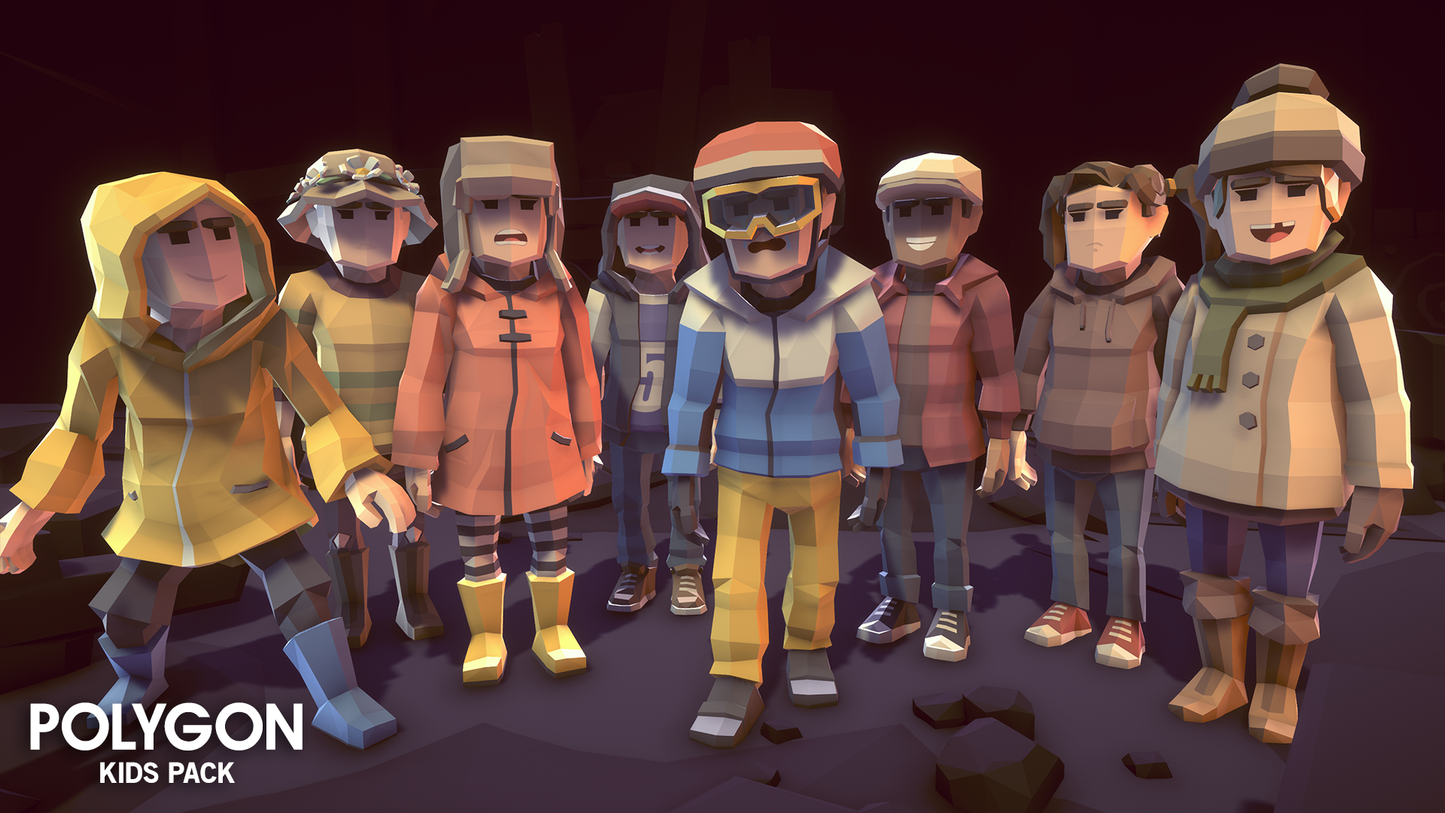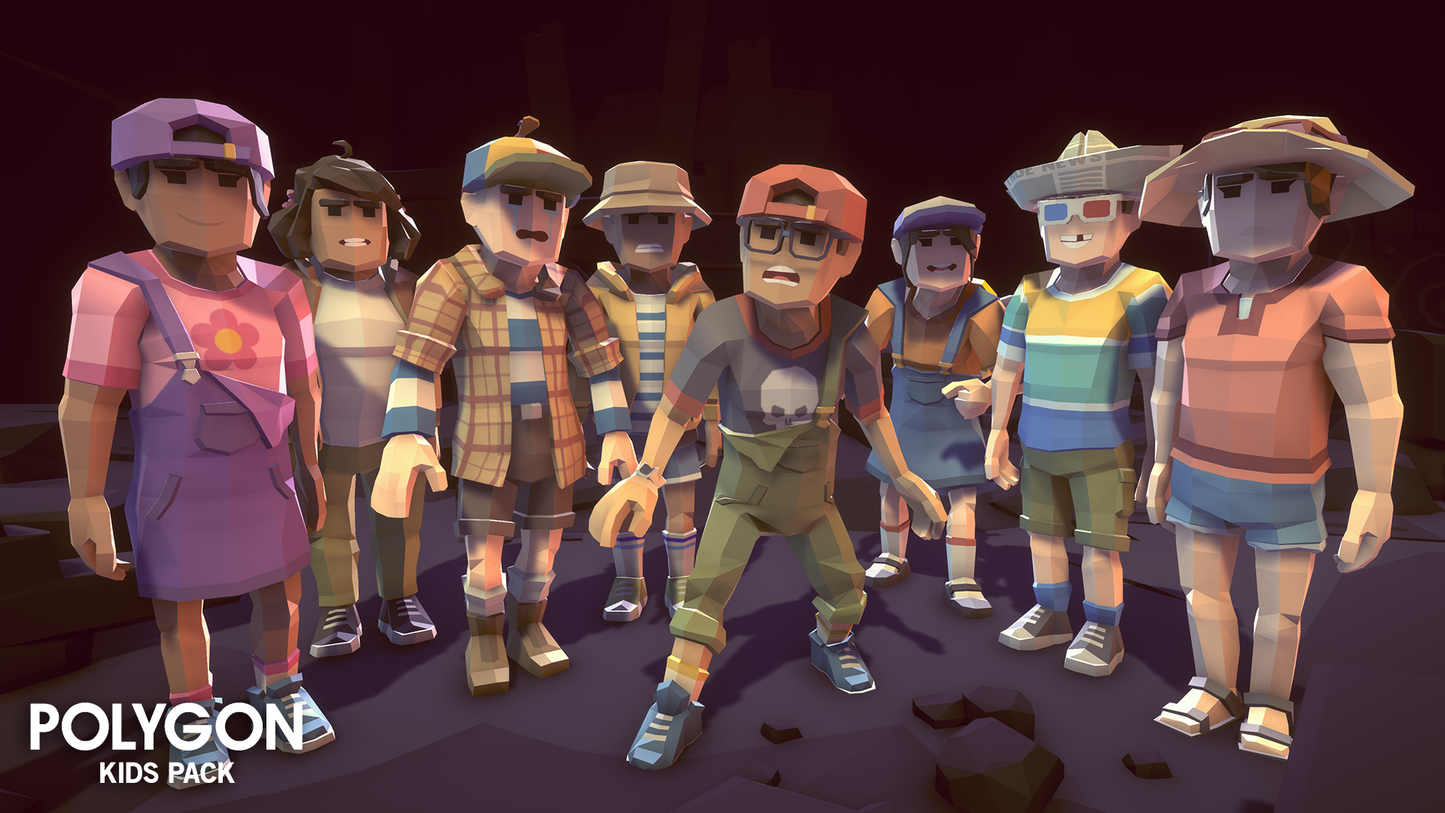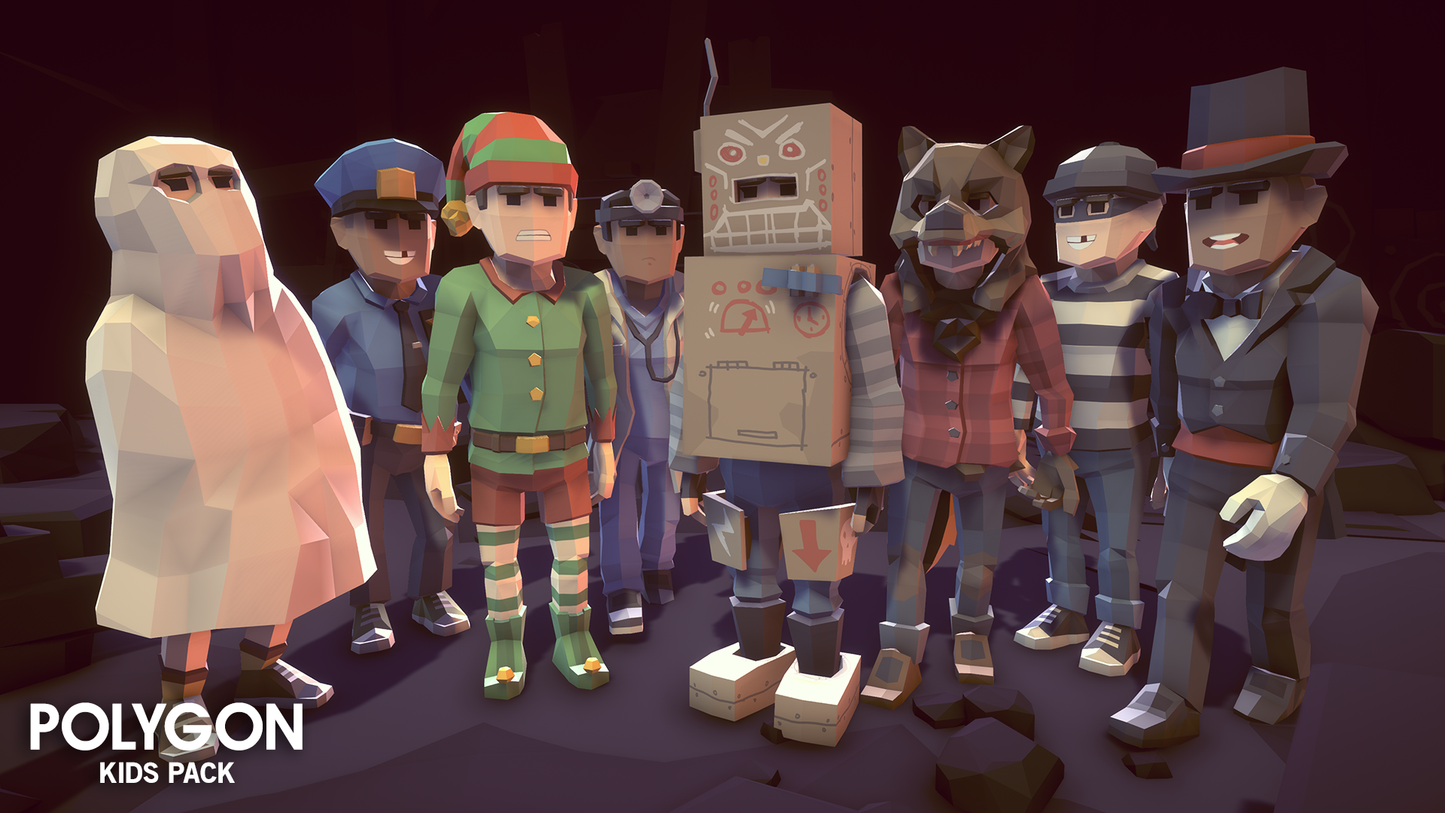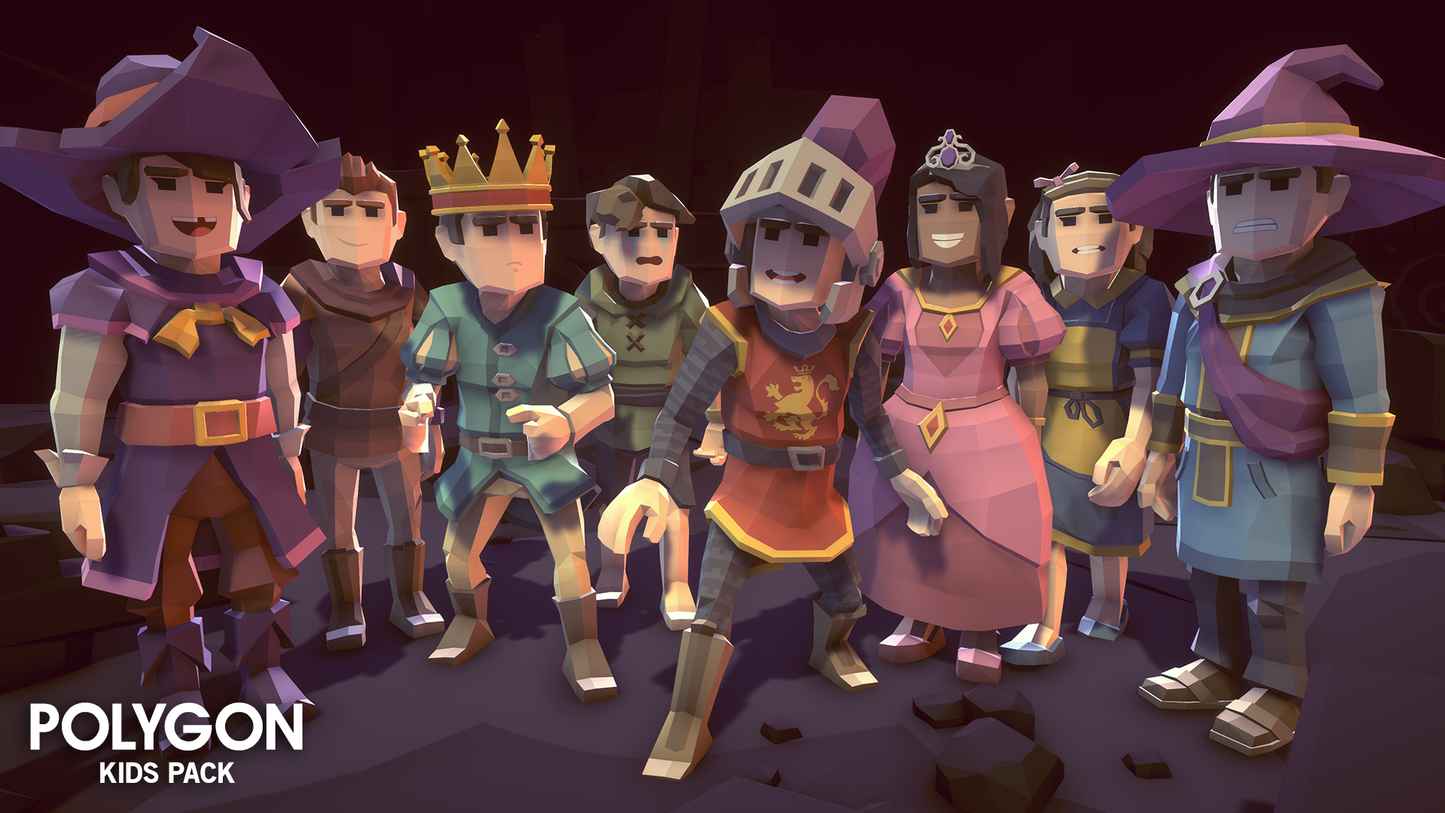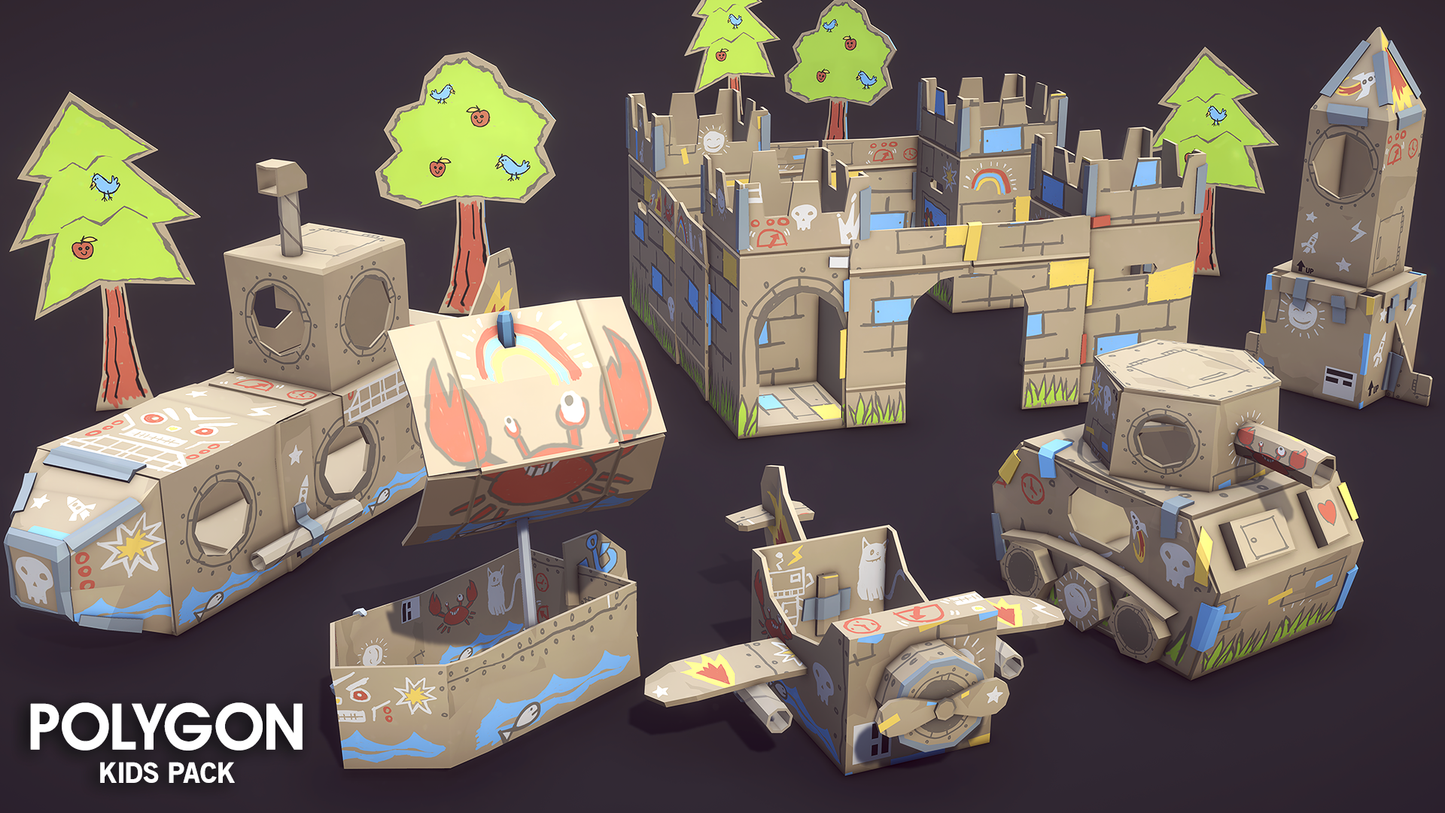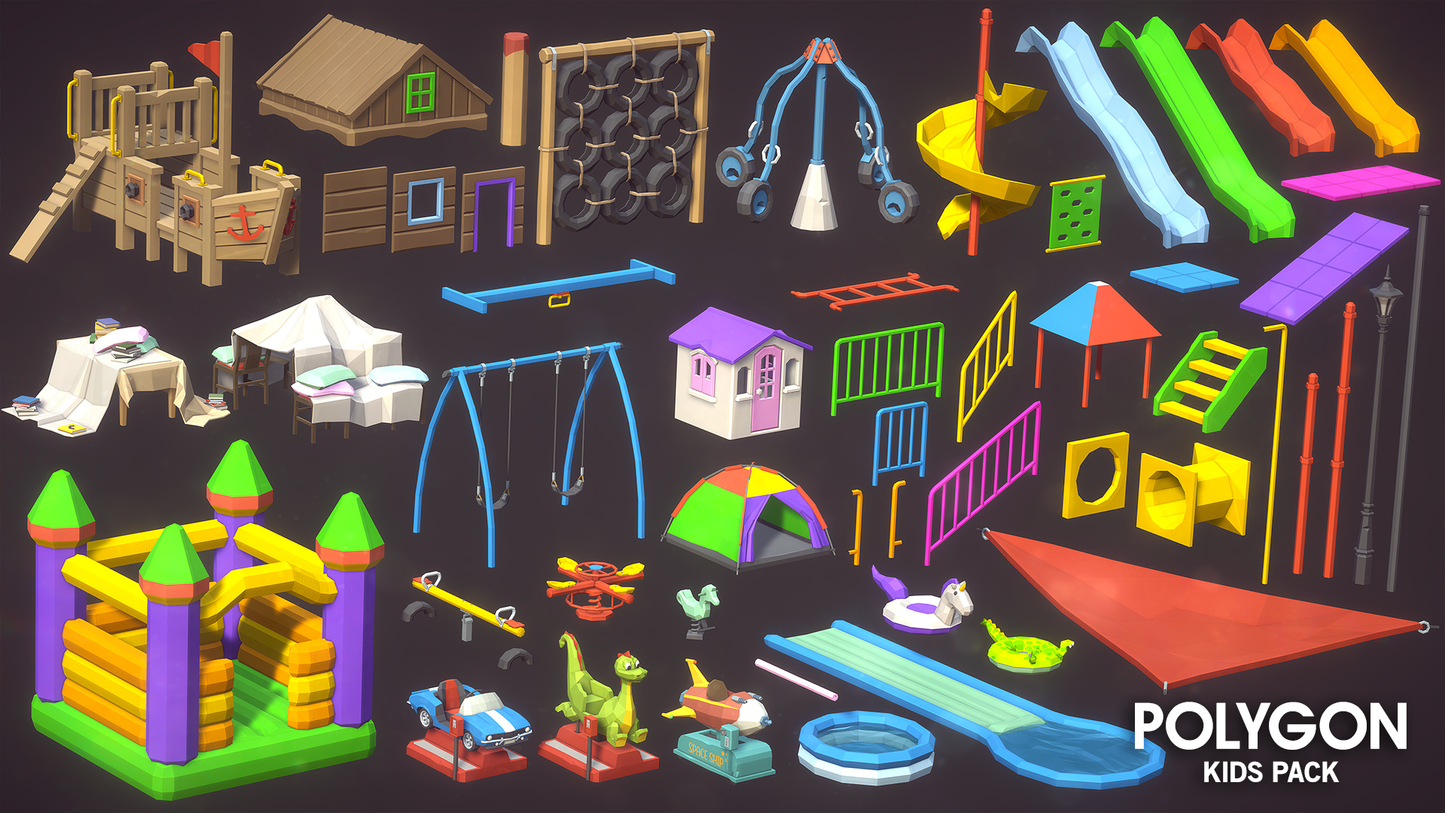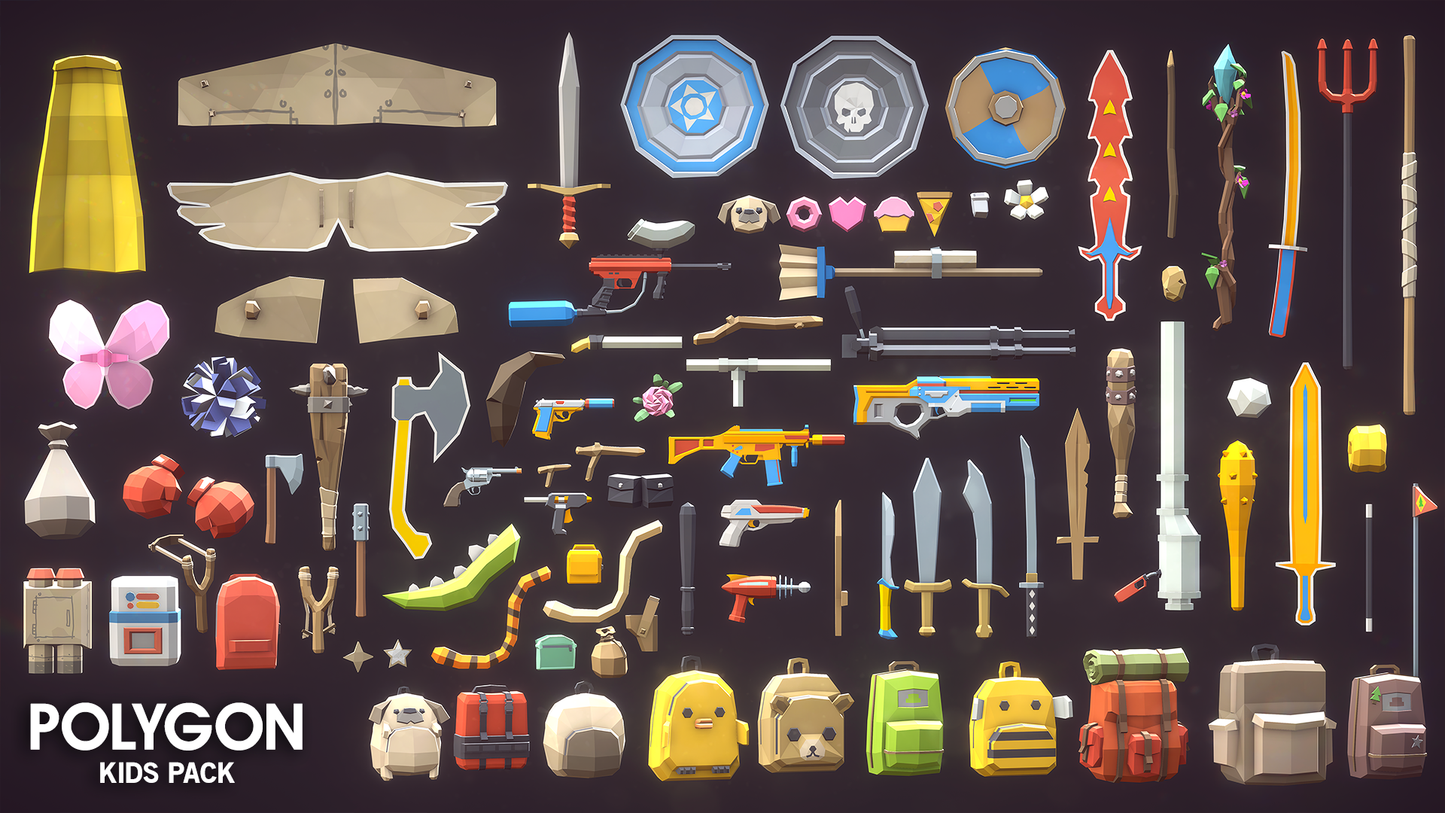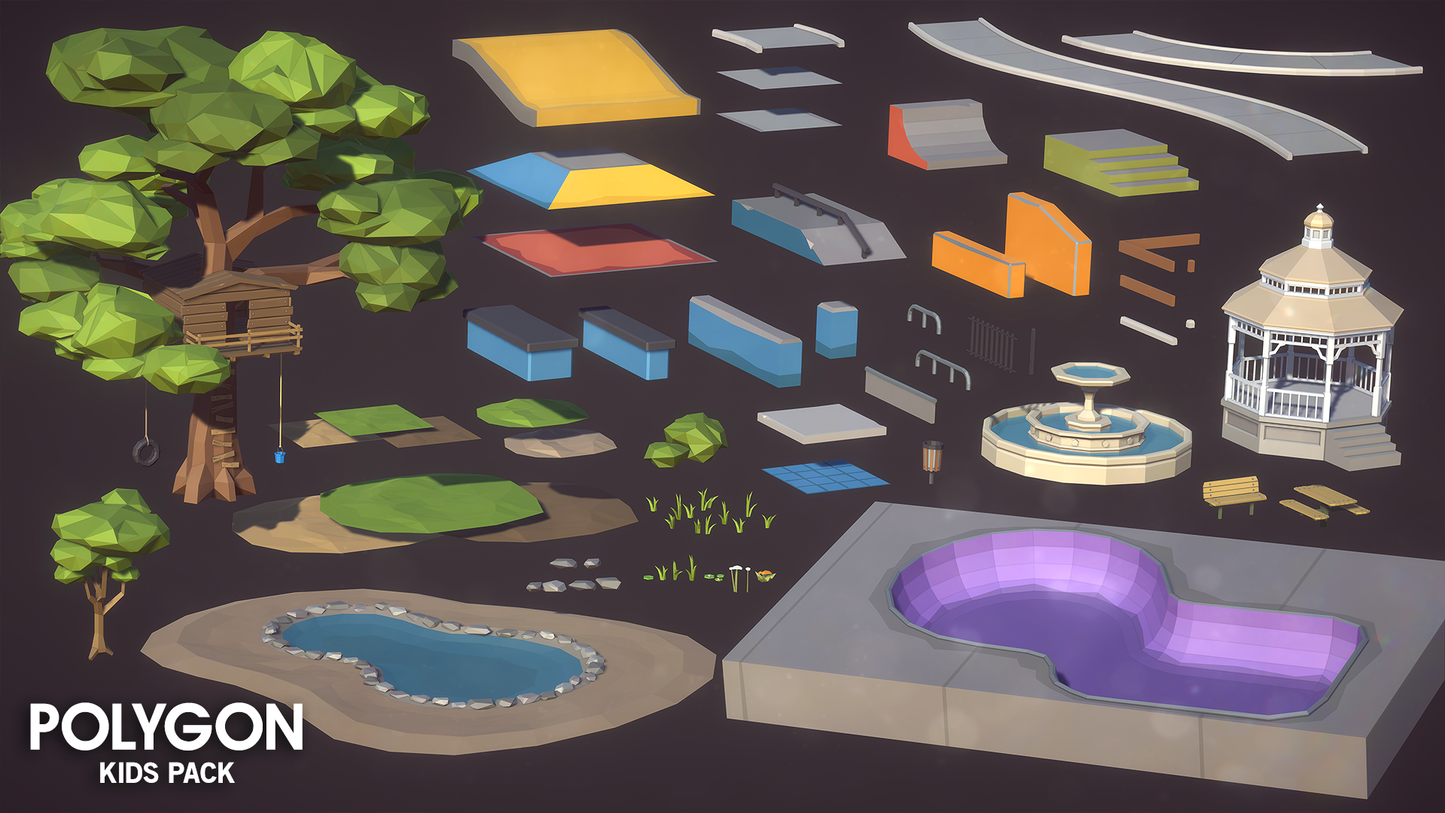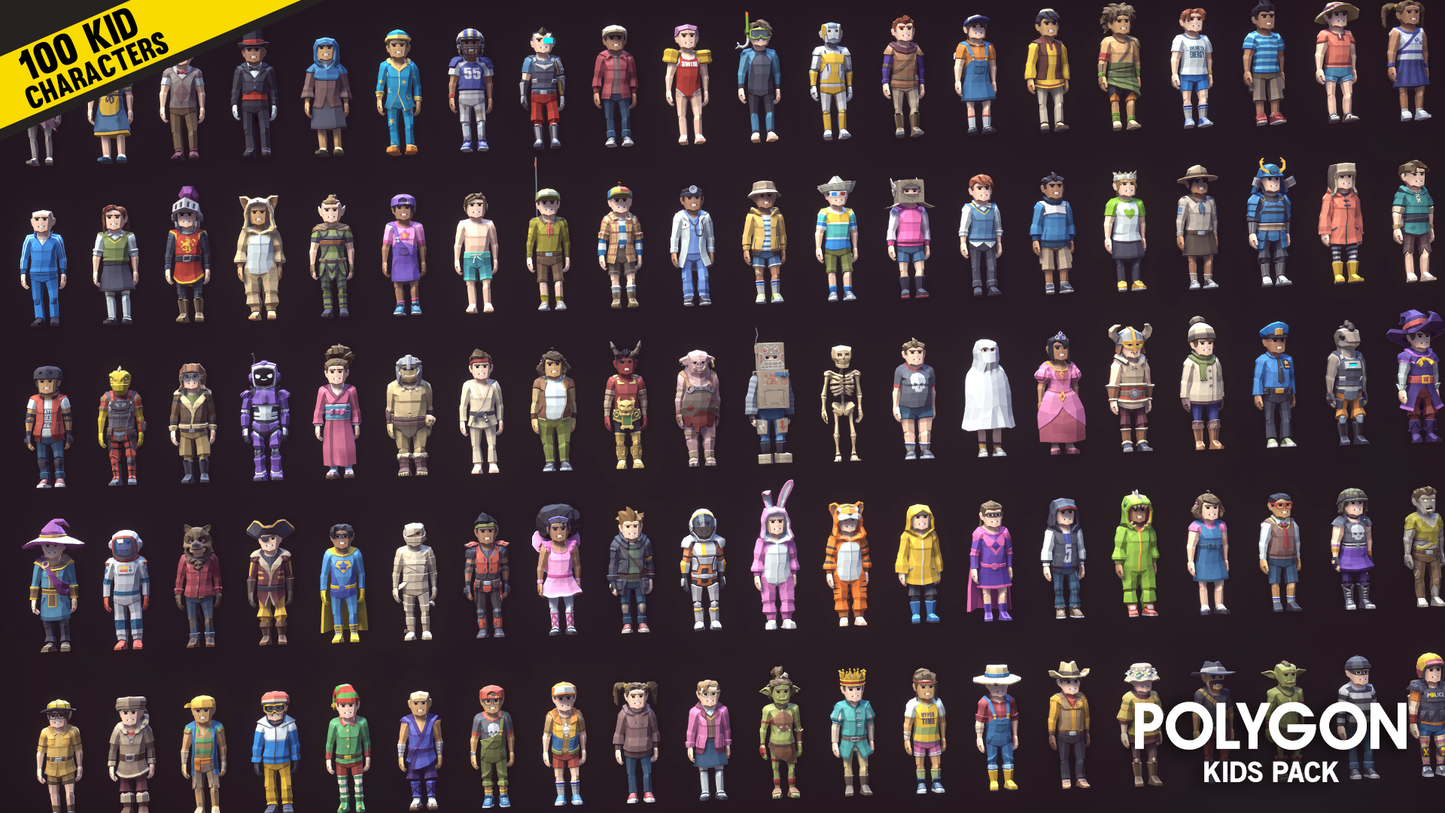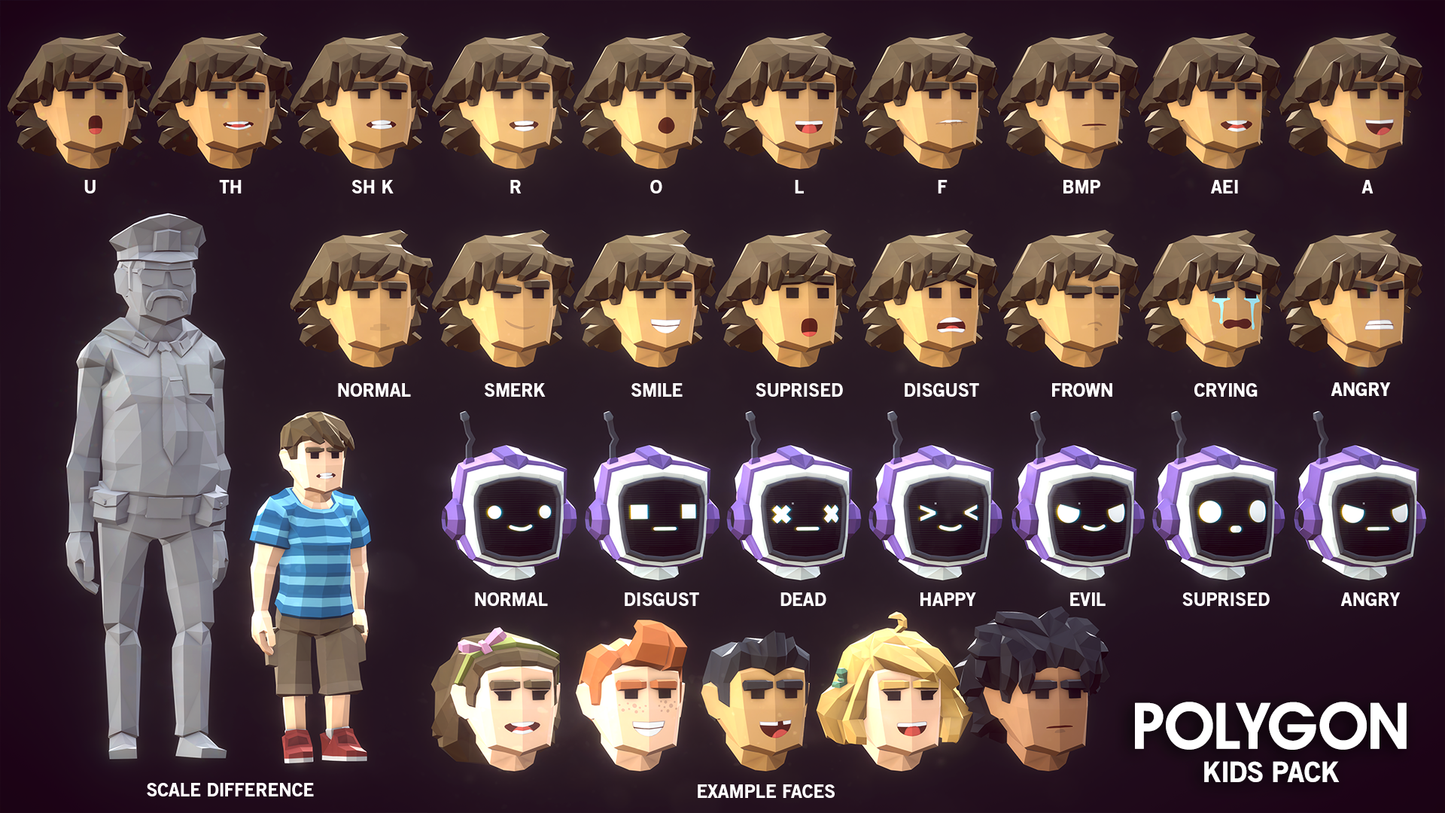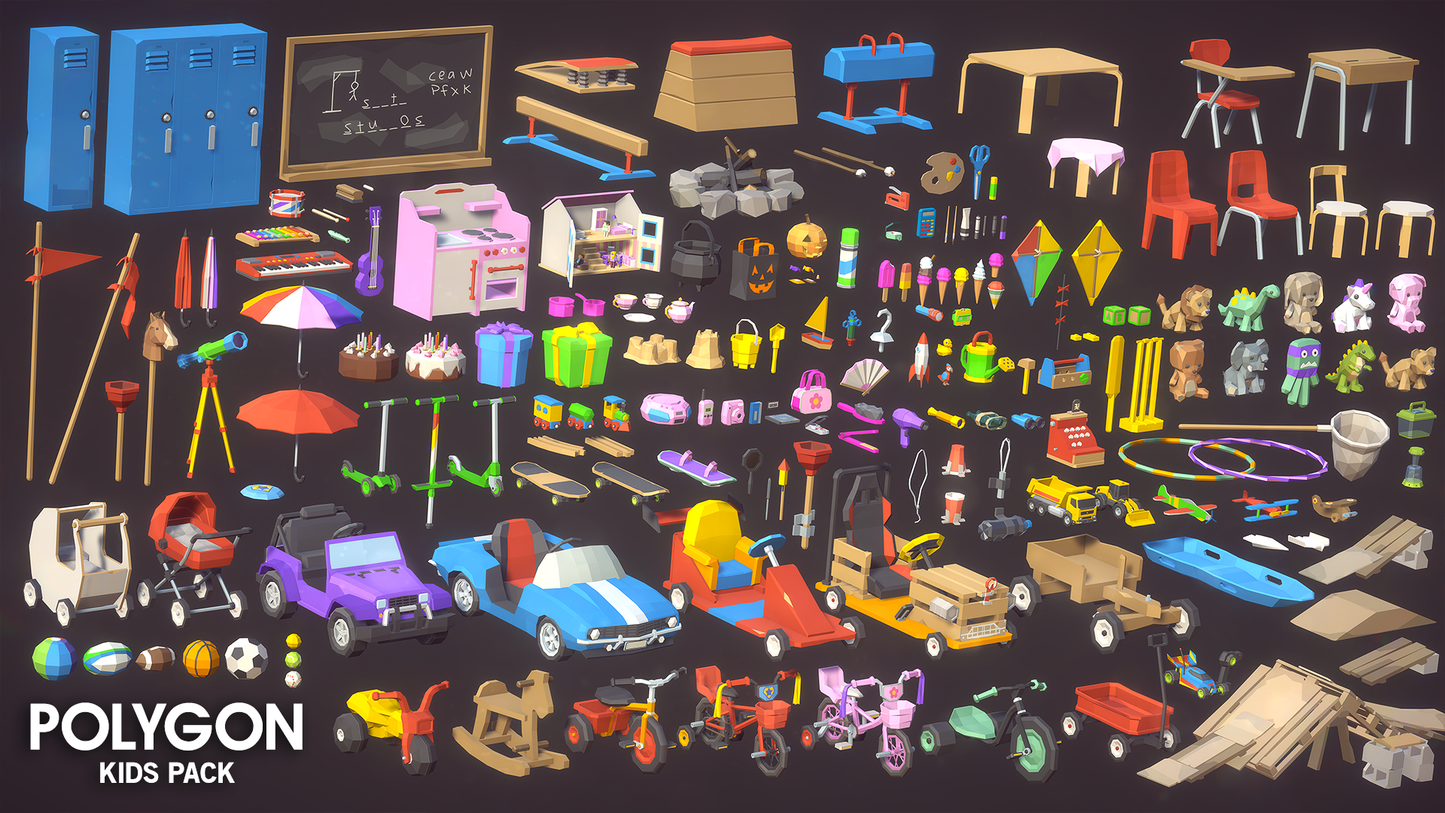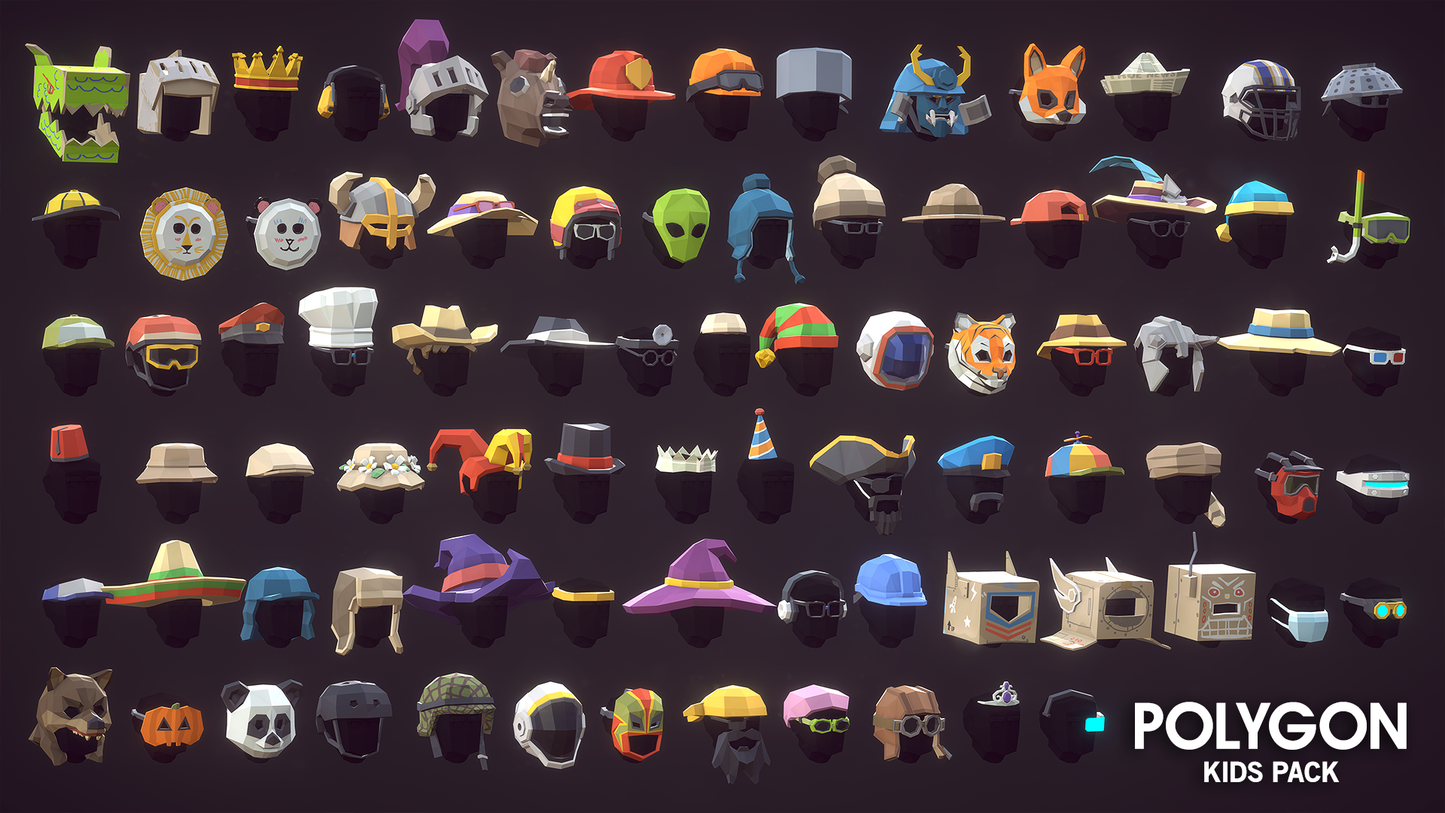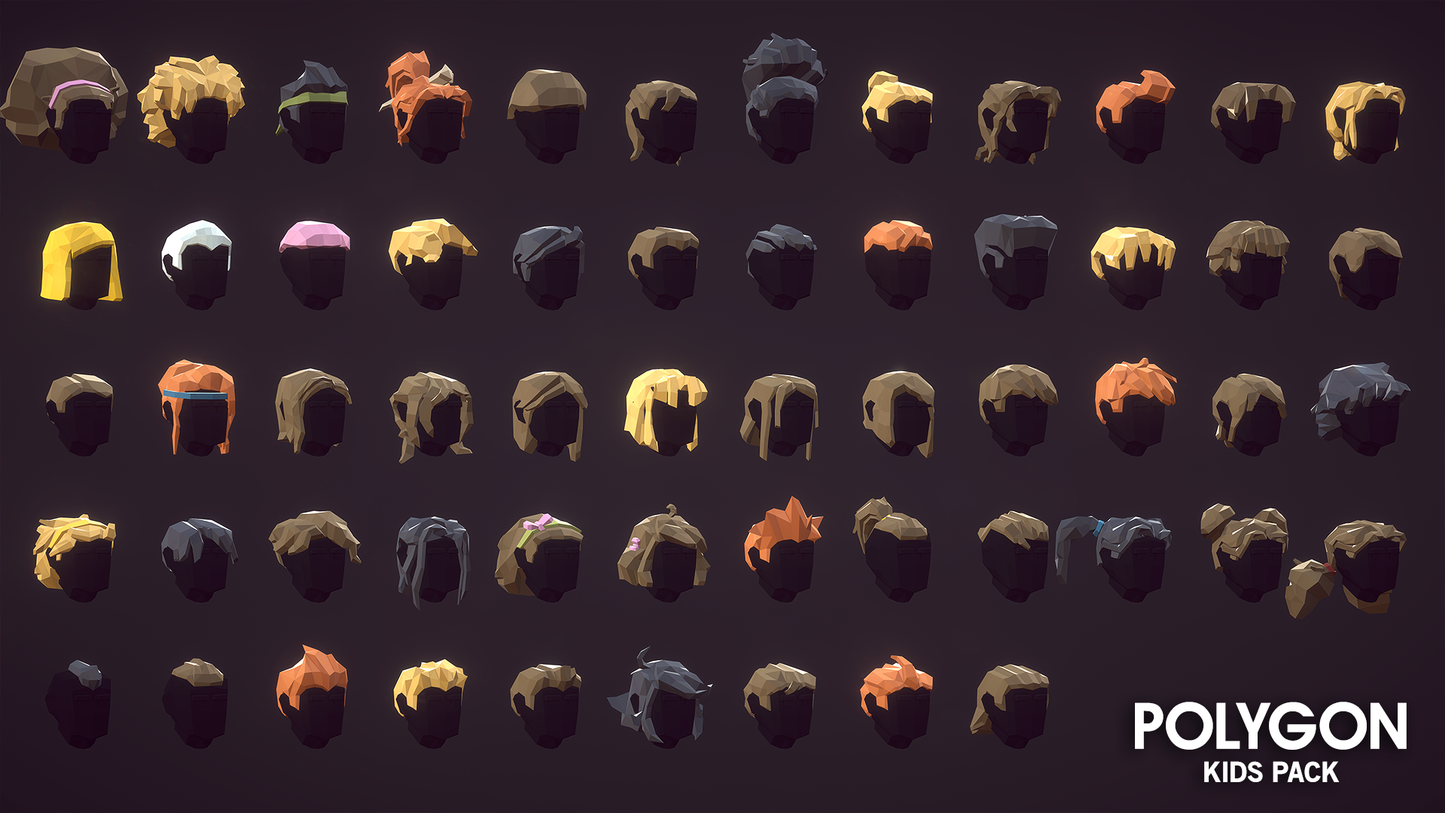 *Excludes New Releases and FREE Assets