Regular price
$9.99 USD
Sale price
$4.99 USD
Unit price
per
BYOB 50% Off
Sold out
5 seats per copy - Licence
Follow us for updates, promotions, previews & tutorials:
DISCORD | FACEBOOK | YOUTUBE |  TWITTER | INSTAGRAM

Synty Studios™ presents:  POLYGON - Legendary Chest
Behold the POLYGON - Legendary Chest, a symbol of wealth and rarity in the video gaming universe.

Prepare to be captivated by the intricate design of the POLYGON - Legendary Chest. While it boasts a low-poly aesthetic, this chest is a testament to artistry, featuring a gilded exterior adorned with precious gems. It adds depth, intrigue, and excitement to your game world, ensuring that players strive tirelessly to attain this sought-after treasure.

Elevate your game's allure that promises to captivate players and enrich your virtual realms.

View our tutorial on converting to the Universal Render Pipeline.
Share
Great for RPGs
Great for legendary chests. I definitely recommend, love this pack!
Great modular Asset
The chest is great and I like the modularity.
If I had two suggestions:
- It would be nice to have a top without the lions, lions are really thematic and may hurt the usability of the asset on some settings.
- An insert (could be just a lot of gold coins) that can be used as a placeholder for a treasure inside would be nice too.
It's easy to do both by myself, but including them could be a nice addition for others.
Thanks for the feedback, greatly appreciated.
Great assets.
Thanks for the reward, very pretty and detailed final dungeon chest, or could be a Main storage too.
Legendary Chest (Easter Egg Chest)
Great Asset. I will be trying to write a Third Person Looter for Easter.
I will be using this asset, the free Synty Easter assets, the Nature pack and Grant Abbitt's free Low Poly Rabbit. I'll try to make a naught Hedgehog. I might use a few other assets like a Fairy from the other Synty packs that I have. Its about time I pulled my finger out and do a simple game. Thank you for the chest, and thank you for giving me a few new ideas.
Holy chest
Great asset! And there are a couple of separateable parts(handles, legs, angels...), so you can also modify the outfit.
Thanks, the review is appreciated.
View full details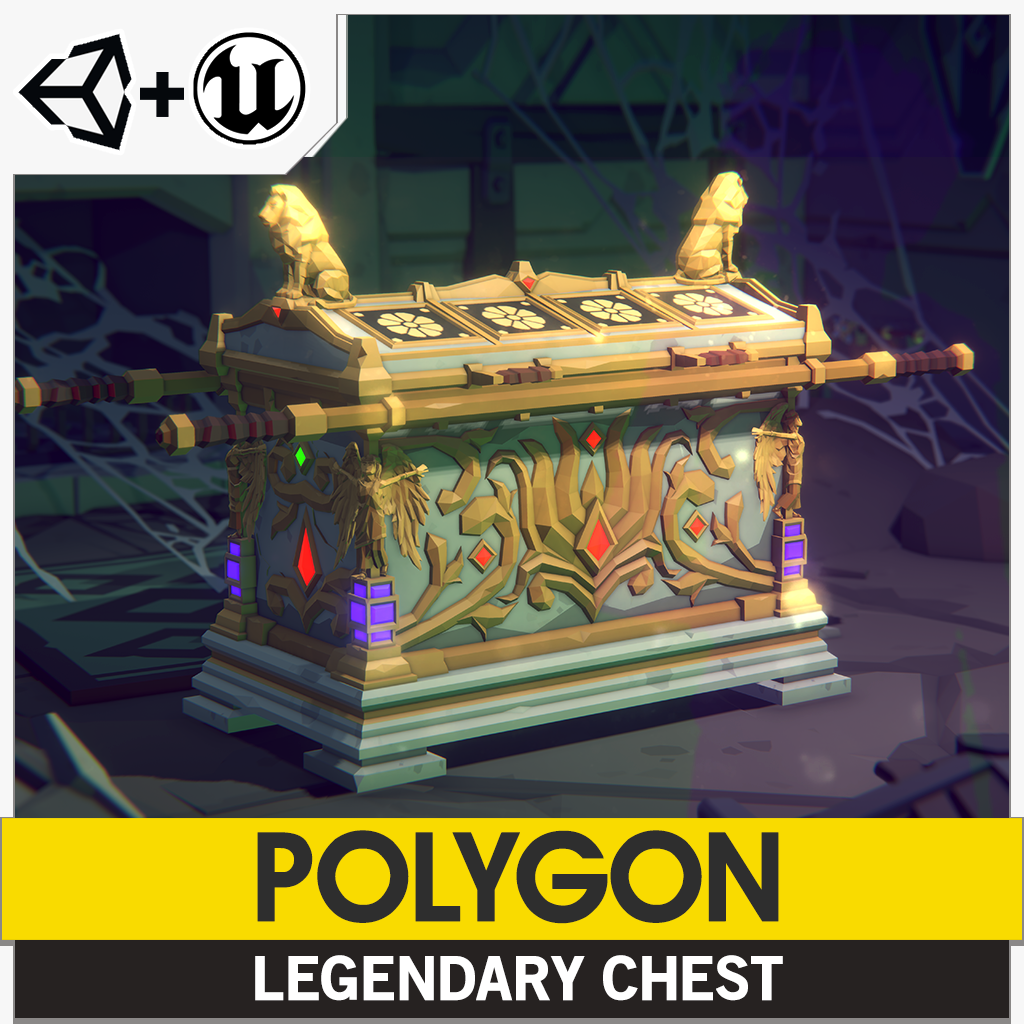 *Excludes New Releases and FREE Assets