Regular price
$39.99 USD
Sale price
$19.99 USD
Unit price
per
BYOB 50% Off
Sold out
5 seats per copy - Licence
Presenting Polygon Mini Characters! Cute miniature versions of our popular Polygon Fantasy Series!

A low poly asset pack of Characters and Props assets to create a game in a Dungeon, Western, Viking, Knights, Adventure, Samurai or Pirates theme.

Includes demo scene

60 unique Characters with x6 alternative texture colors (5 Team colors).
- Adventure Peasant 01
- Adventure Shop Keeper 01
- Adventure Viking 01
- Adventure Warrior 01
- Dungeon Goblin Chief 01
- Dungeon Goblin Female 01
- Dungeon Goblin Male 01
- Dungeon Goblin Shaman 01
- Dungeon Goblin Warrior Female 01
- Dungeon Goblin Warrior Male 01
- Dungeon Knight Female_01
- Dungeon Knight Male 01
- Dungeon Rock Golem 01
- Dungeon Skeleton 01
- Dungeon Skeleton Knight_01
- Dungeon Skeleton Soldier 01
- Dungeon Skeleton Soldier 02
- Fantasy Bard 01
- Fantasy Druid 01
- Fantasy Female Peasant 01
- Fantasy Gypsy 01
- Fantasy King 01
- Fantasy Male Peasant 01
- Fantasy Peasant Woman 01
- Fantasy Queen 01
- Fantasy Rouge Male 01
- Fantasy Sorcerer 01
- Fantasy Witch 01
- Fantasy Wizard 01
- Knights Dark 01
- Knights Light 01
- Knights Soldier 01
- Pirates Blackbeard 01
- Pirates Captain 01
- Pirates Deckhand 01
- Pirates English Captain 01
- Pirates English Soldier 01
- Pirates Female Pirate 01
- Pirates First mate 01
- Pirates Gentleman 01
- Pirates Gov Daughter 01
- Samurai Geisha 01
- Samurai Grunt 01
- Samurai Ninja 01
- Samurai Samurai Warrior 01
- Samurai Sensei 01
- Samurai Village Man 01
- Samurai Village Woman 01
- Vikings Chief 01
- Vikings Shield Maiden 01
- Vikings Warrior 01
- Vikings Warrior 01
- Western Bad Guy 01
- Western Cowboy 01
- Western Cowgirl 01
- Western Gunman 01
- Western Sheriff 01
- Western Town Man 01
- Western Woman 01
- Western Working Girl 01

28 Prop Assets
- Arrow 01
- Axe 01
- Bomb 01
- Bone Axe 01
- Bow 01
- Broom 01
- Club 01
- Crystal Halberd 01
- Crystal Sword 01
- Crystal Sword Double 01
- Goblin War Banner 01
- Hammer 01
- Katana 01
- Lute 01
- Musket Pistol 01
- Musket Rifle 01
- Naginata 01
- Nature Staff 01
- Revolver 01
- Saber 01
- Sai 01
- Shaman Mask 01
- Shield Half 01
- Shield Knight 01
- Shield Viking 01
- Staff 01
- Sword 01
- Sword Broken 01

Compatibility
- Character setup to work with Mecanim (no animations included in this pack)
- View our tutorial on converting to the Universal Render Pipeline.
- Compatible with Unity 2020.3+
- Compatible with Unreal 4.14+

***Contents may vary between engines. 
Change Log
v1.05
- Fixed issues with character rig
Share
Awesome style, but missing more and smaller packs
Actually, I like the MINI variants even more than the regular POLYGON series. One small complaint about this pack (-1 star) : Why is it called "Fantasy", and it includes western and pirates styles. I really would like to see them in smaller, special packs. You already have those beautiful polygon environments and scenes... Why not have suitable MINI character packs for them. Maybe even include them. For instance the original WESTERN pack has only regular characters. Currently I could not buy and add those 8 MINI characters separately. Same would be awesome for all other scenes/themes!!! Thanks for reading.
Thanks for taking the time to leave a review and provide feedback.
Great asset especially for mobile
This pack has a ton of characters from a variety of themes to allow for a lot of really cool game ideas while still being pretty cheap. These characters also look really good on mobile but one thing to consider is that some animations(especially mixamo) don't work well with these characters due to how large their heads are so it may take some finding if you're looking for animations
Thanks for the review and feedback.
View full details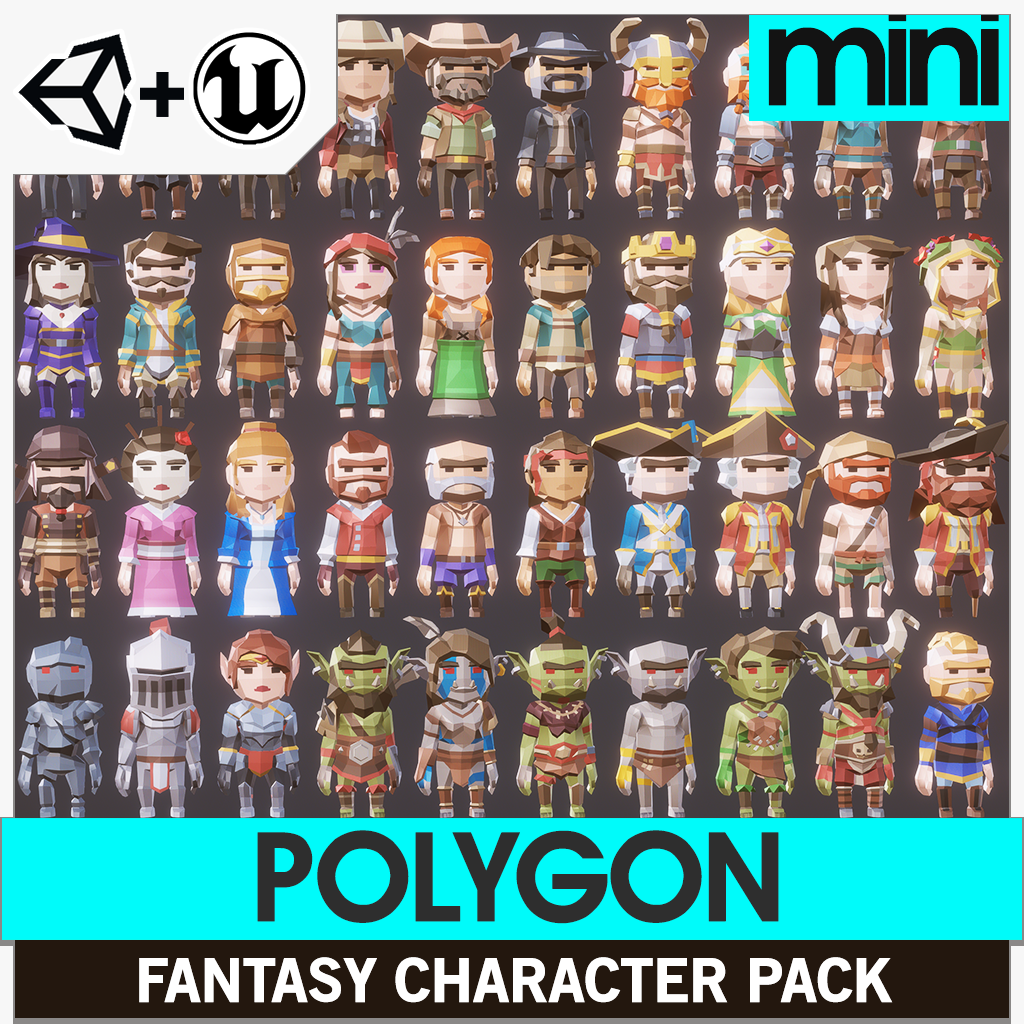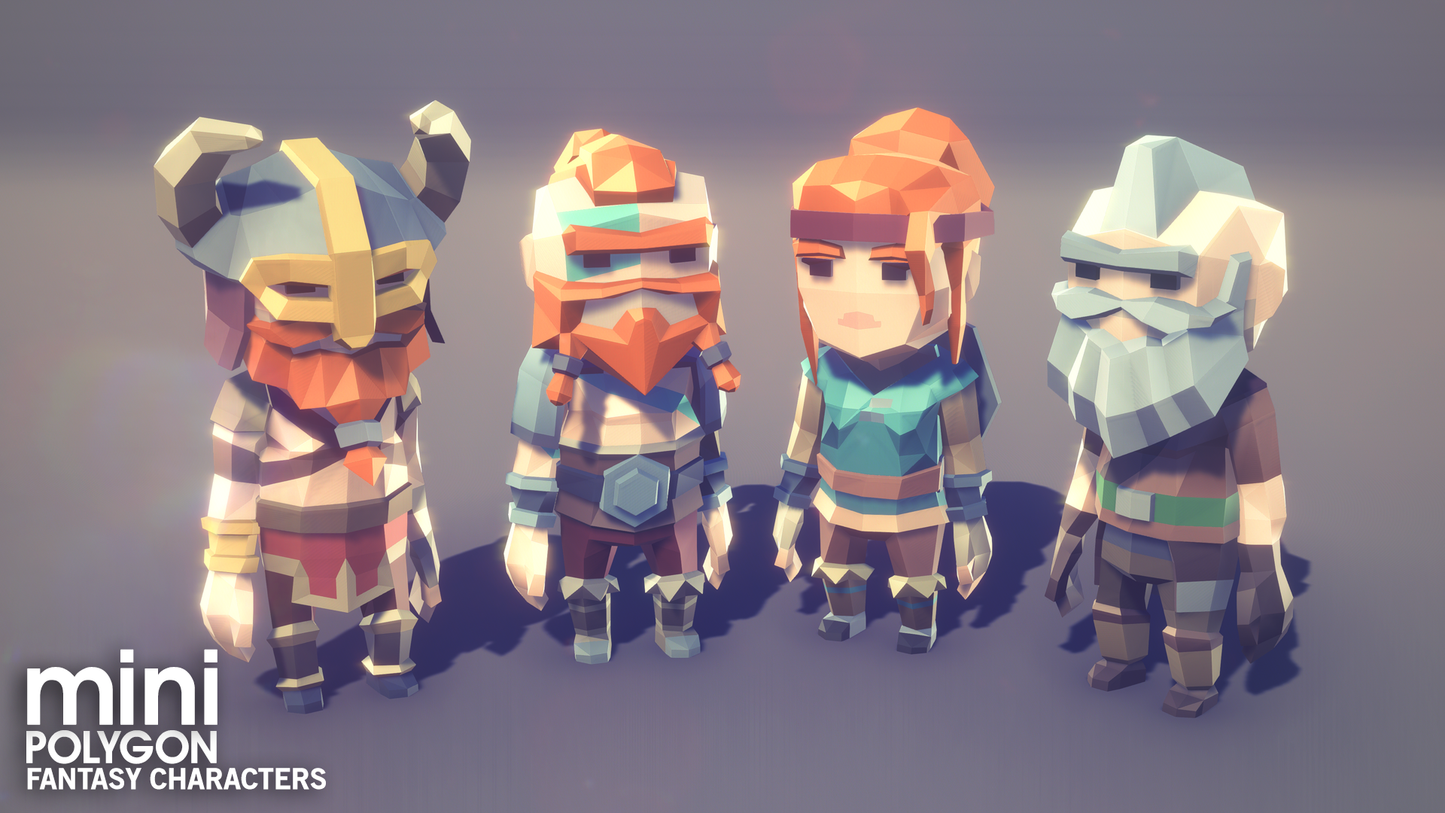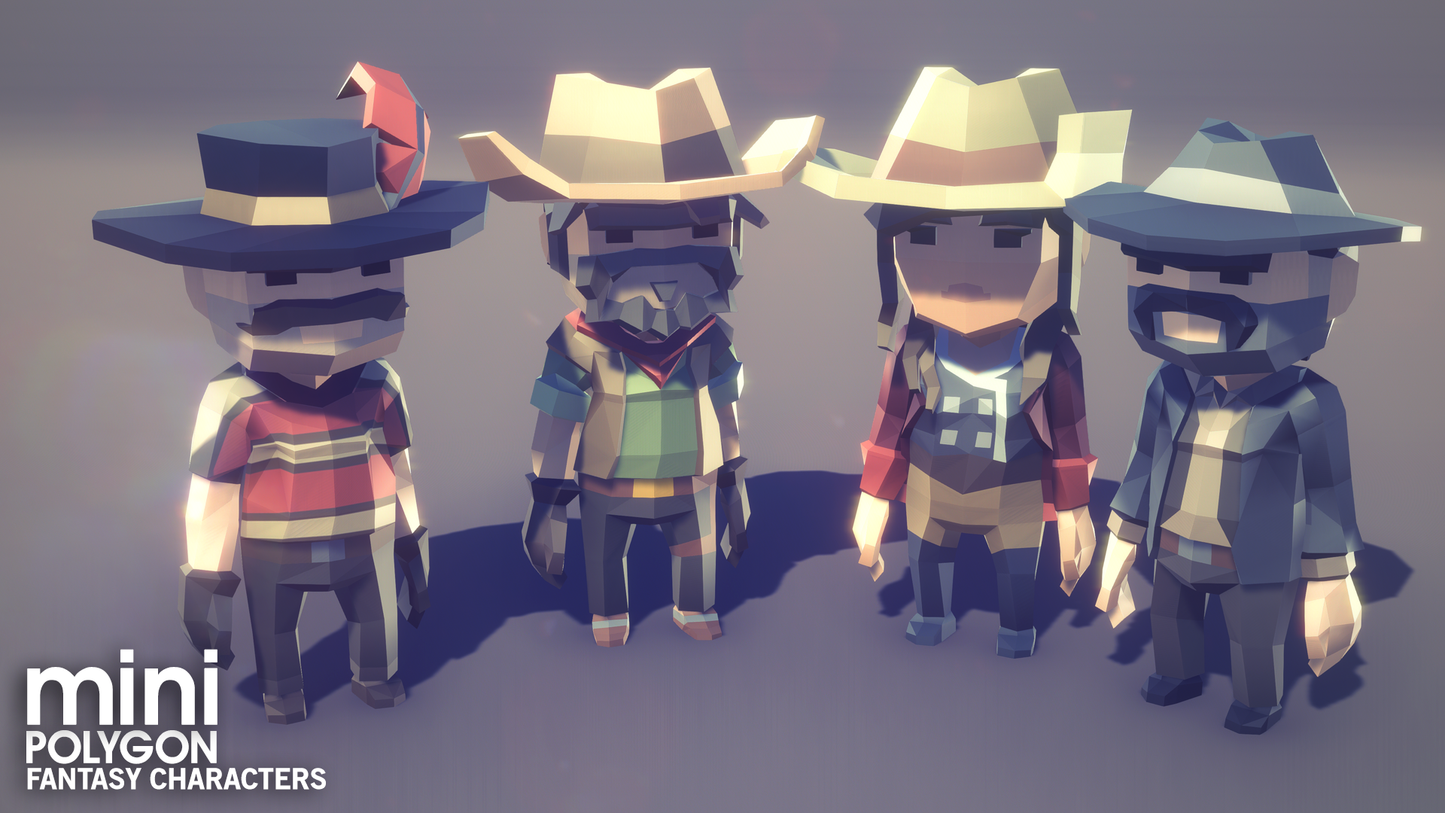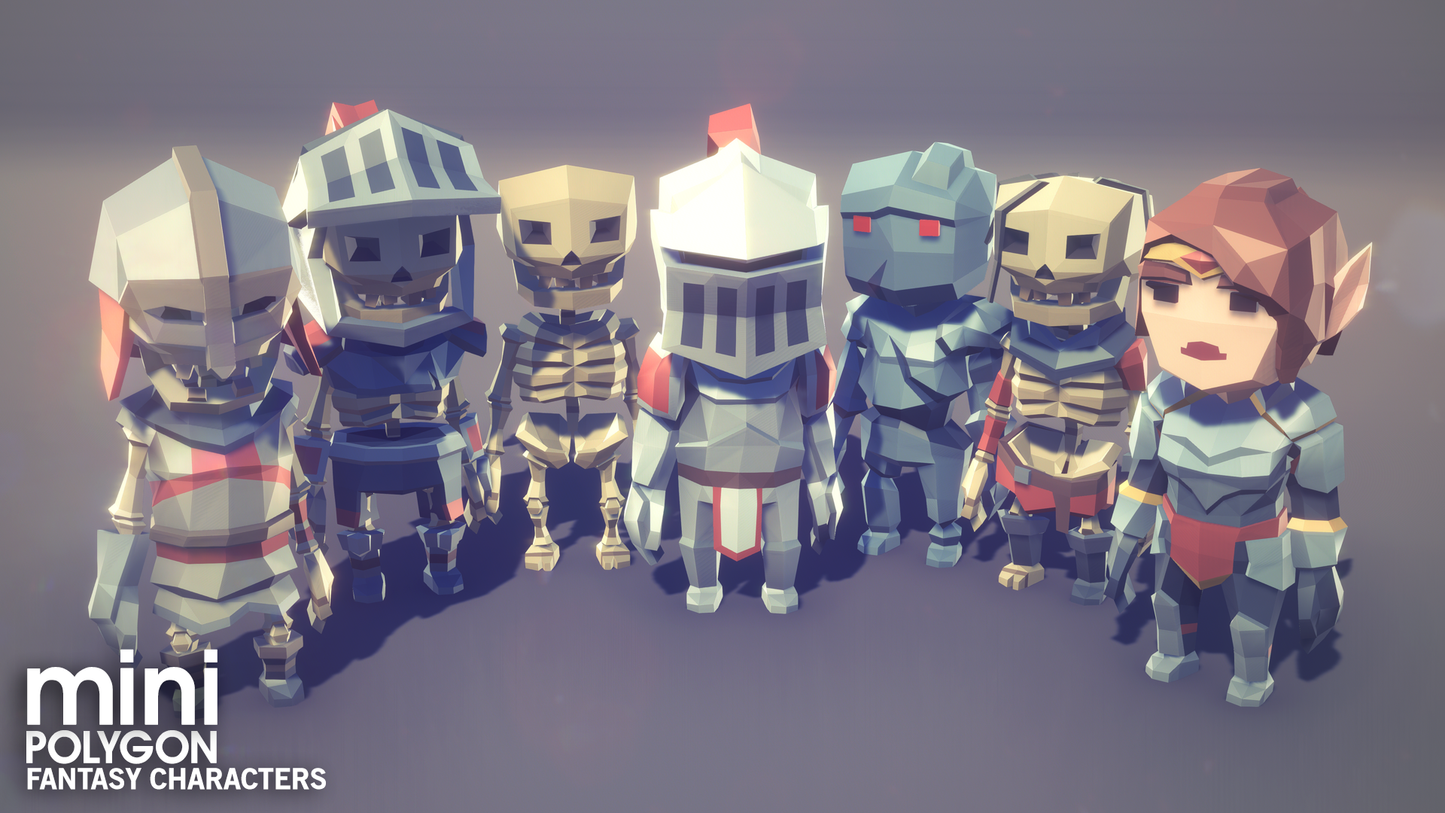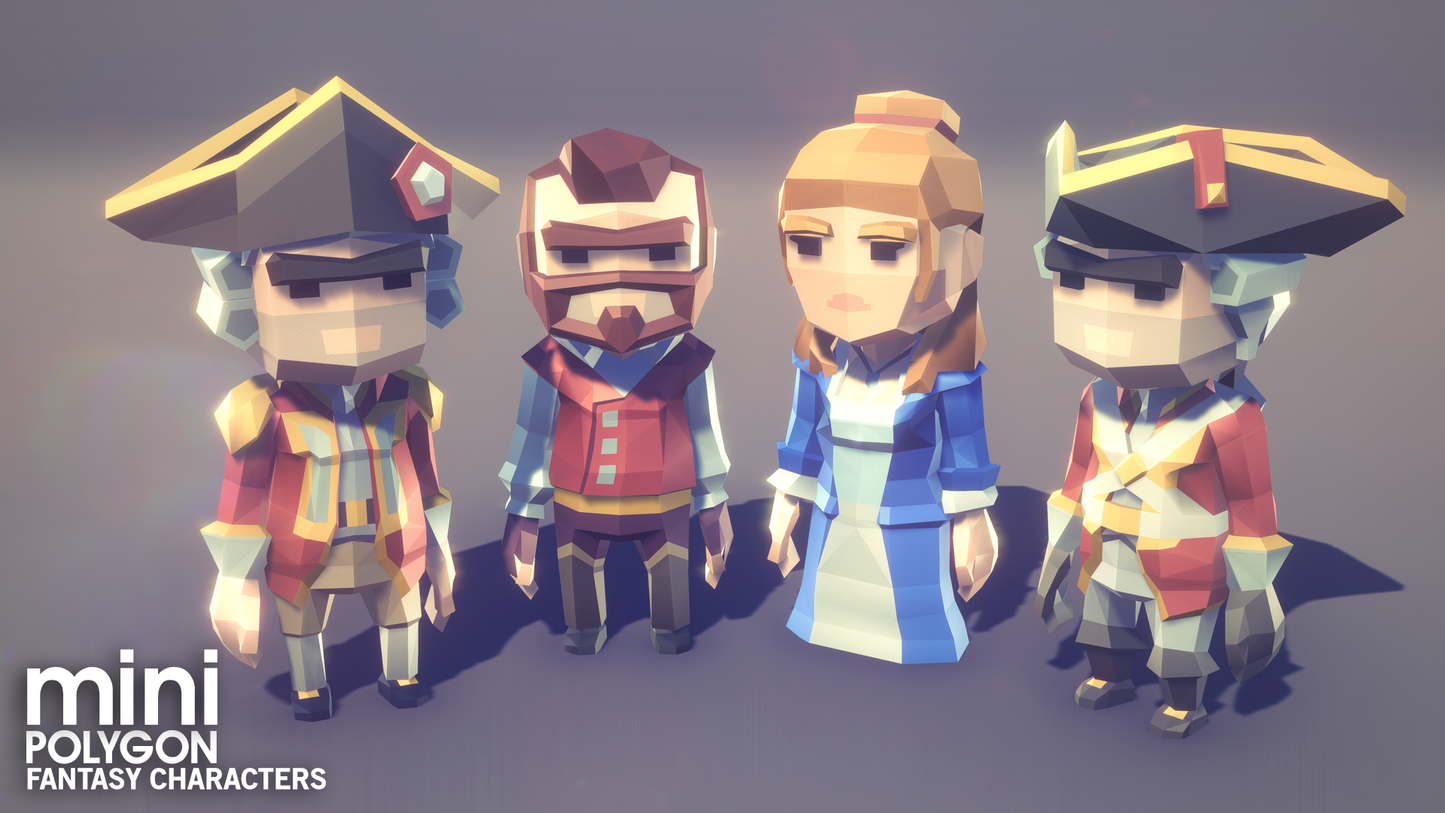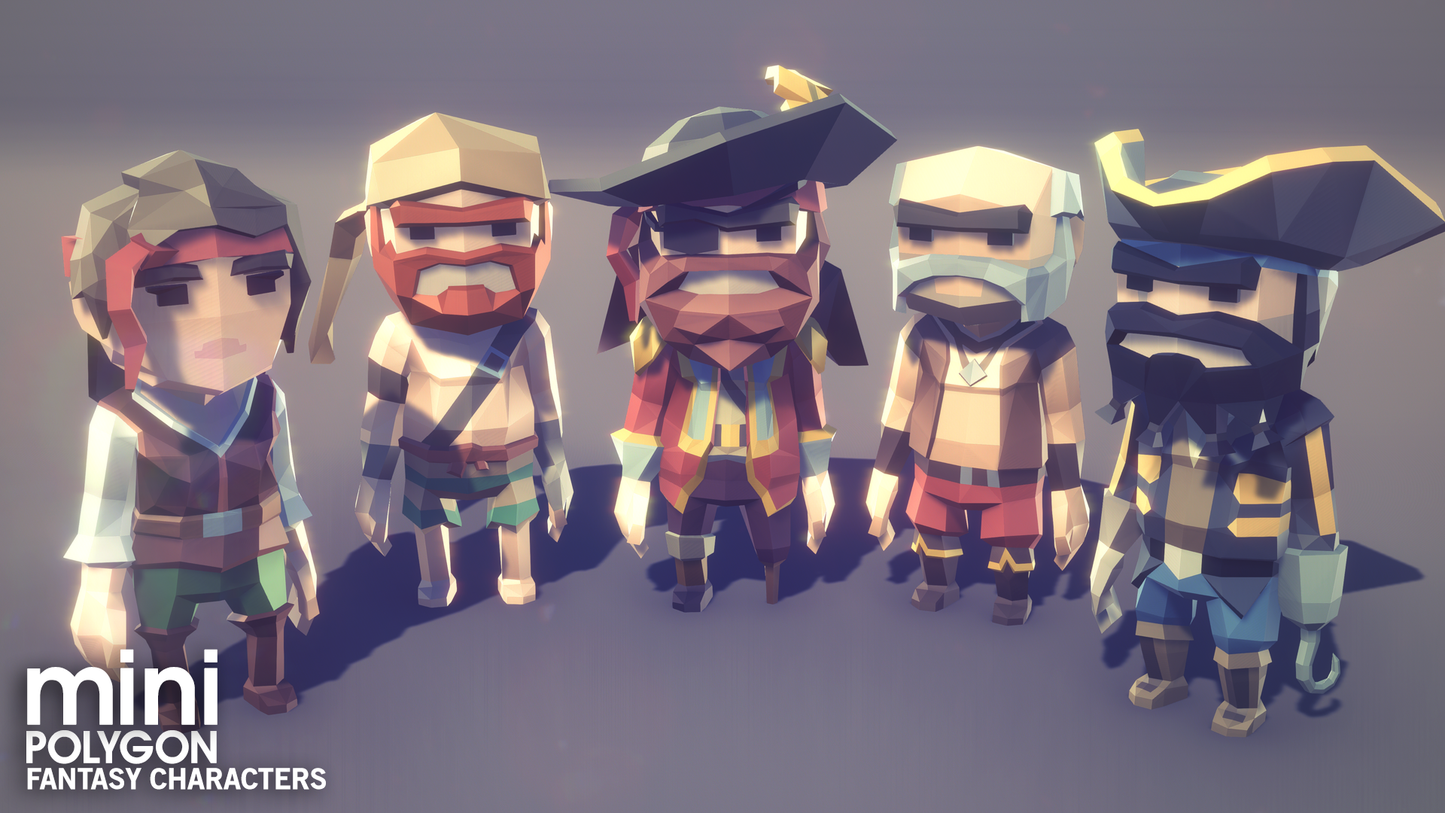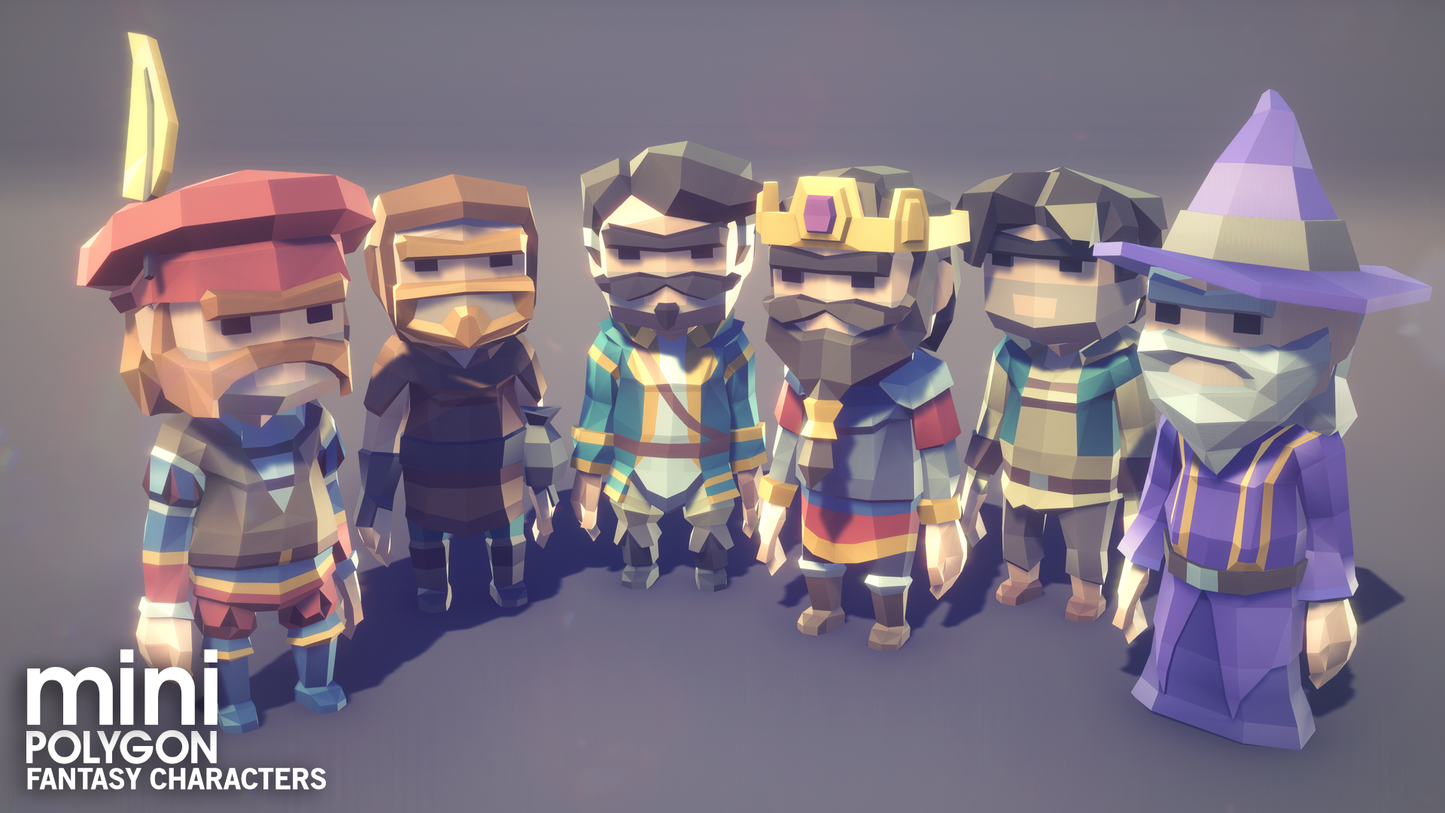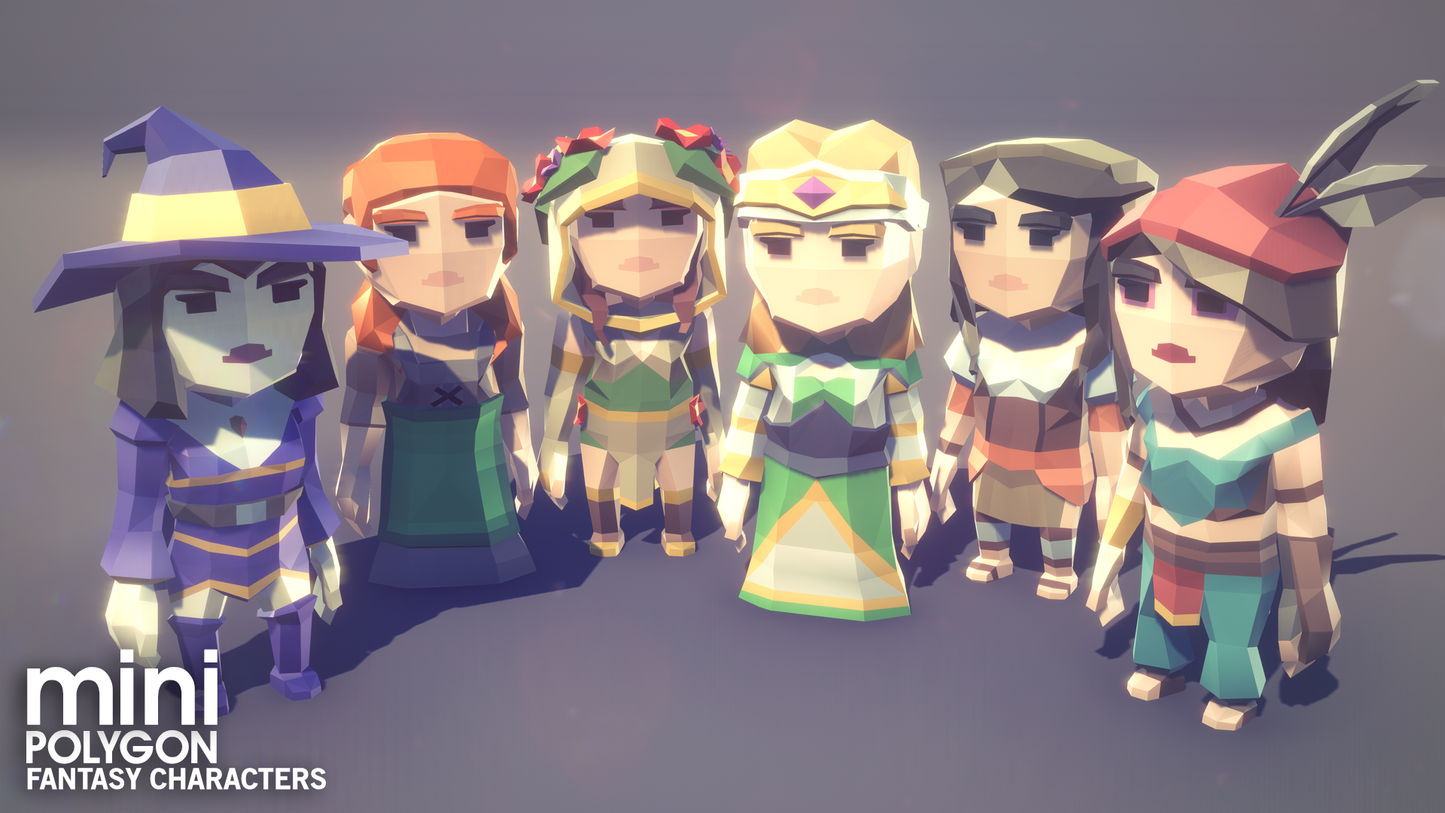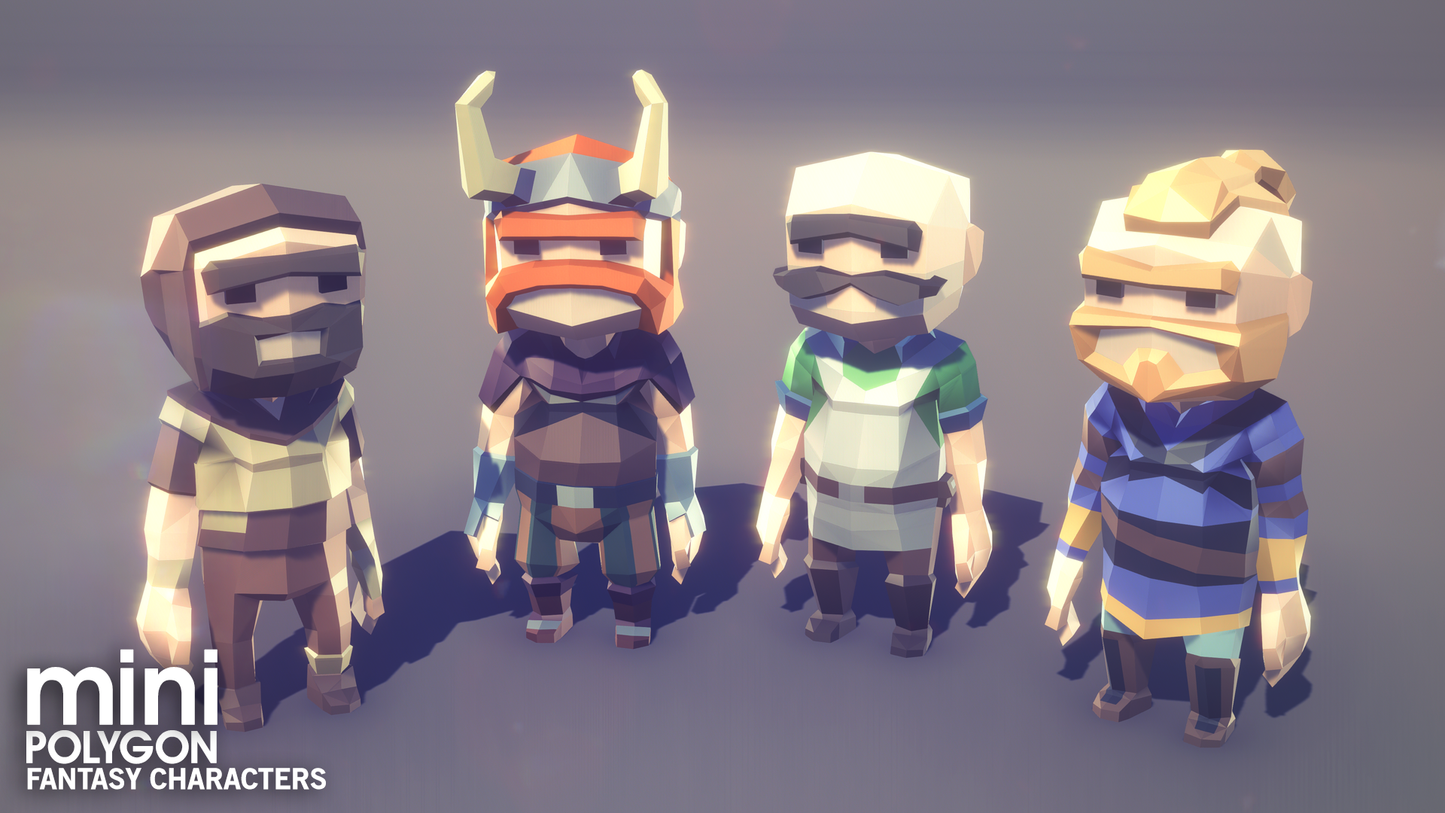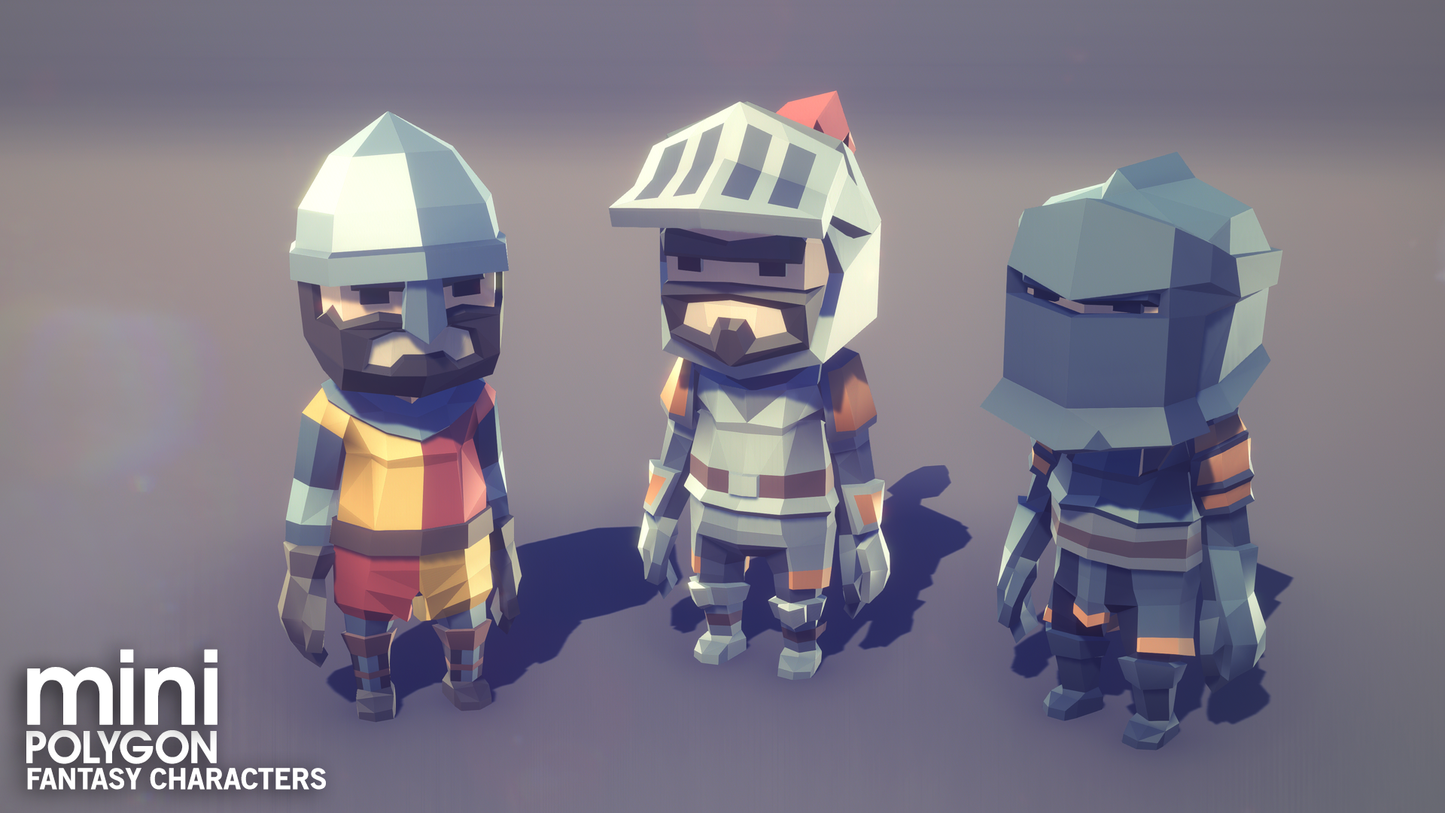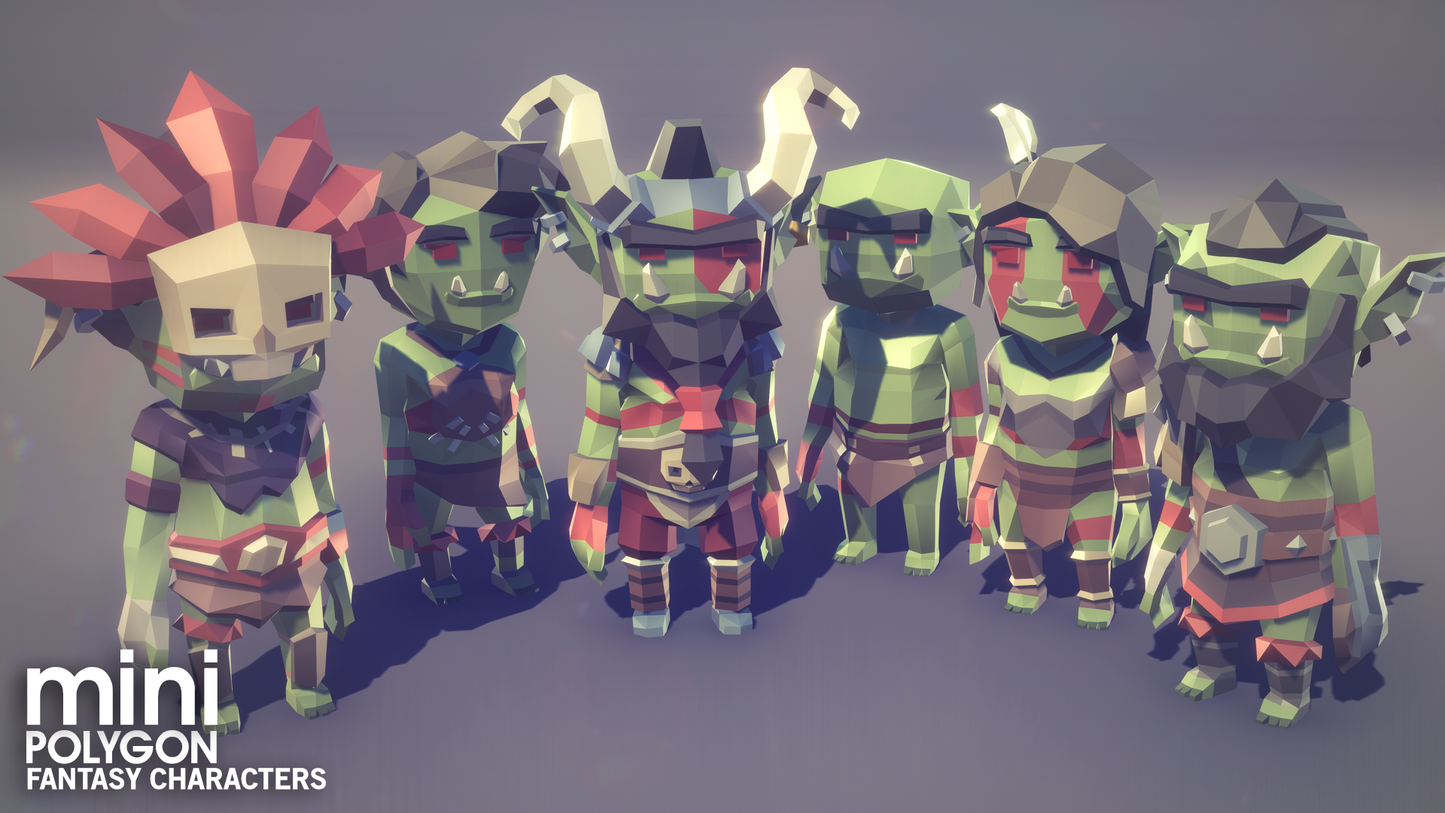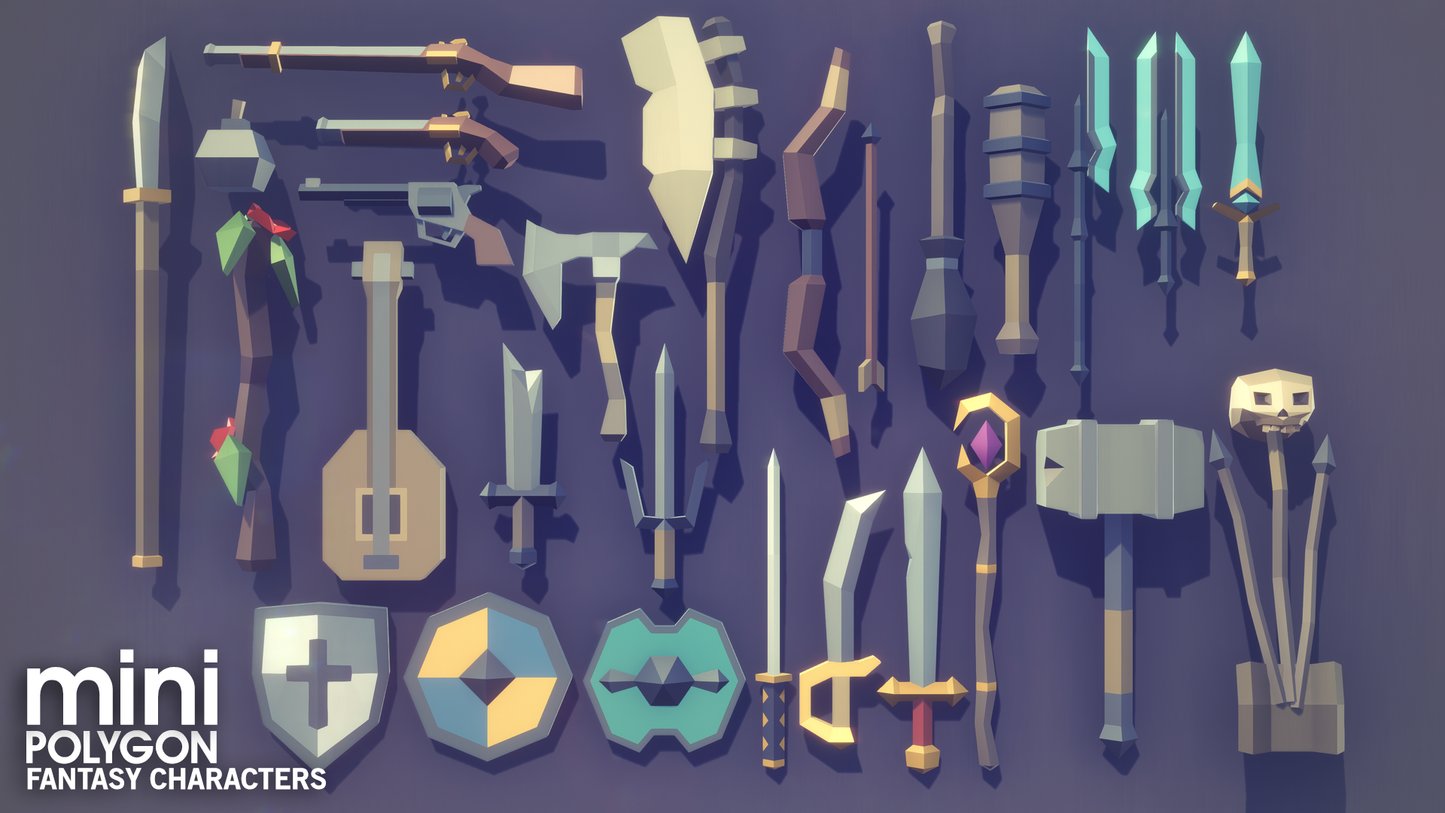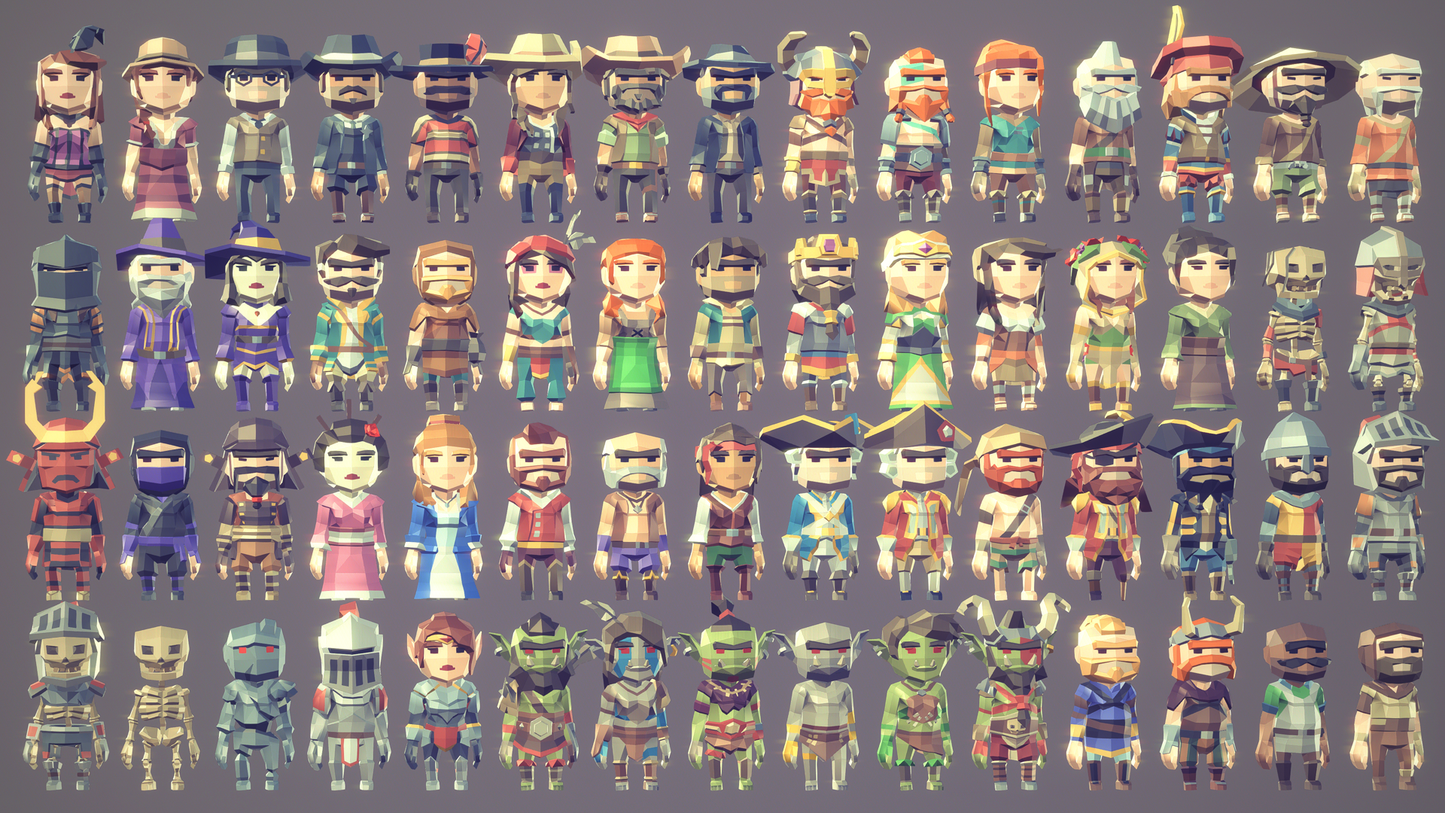 *Excludes New Releases and FREE Assets