Regular price
$149.99 USD
Sale price
$74.99 USD
Unit price
per
BYOB 50% Off
Sold out
5 seats per copy - Licence
Synty Studios Presents - 
A low poly Modular Fantasy Hero Character asset pack to create characters for your fantasy game or make a character creator for your players to make their own hero.

(Includes a demo scene and random character generator script)

Key Features -
720 modular pieces with a custom shader to change colors. 

Modular Character Assets
- Hair, Heads, Eyebrows, Facial Hair, Hats, Masks, Helmets, Torsos, Hips, Legs, Arms, Hands, Knee pads, Shoulder pads, Elbow Pads, Hip Attachments, Bags, Capes etc.

Weapon Assets
- Axe, Dagger, Jousts, Maces, Shields, Shields, Staffs, Swords, Knives etc

- Character setup to work with Mecanim (no animations included in this pack)
- Male and Female versions of each body part (not including unisex parts)
- Capes rigged
- Includes 120 Premade characters from the modular parts (Unity only) (5 Preset characters for fixed scale)
- Includes custom shaders to work with the Scriptable render pipelines (HD + LW) 
- Includes Static versions for in game pick ups and use for UI etc 
◼ Licence ◼

The following custom licence applies
 to this asset in addition to the Synty
 Store License Agreement.
END USER will be prohibited from using the asset license for the following products:
Creation of Non-Fungible-Tokens (NFT) and/or use in Blockchain based projects or products.

Creation of content for Metaverse-related and/or game creation software and products.

3D printing for commercial use.
◼ Compatibility ◼
- View our tutorial on converting to the Universal Render Pipeline.
- Compatible with Unity 2020.3+
- Compatible with Unreal 4.22+
Change Log
v1.30 (Unity)
- General pack cleanup

v1.28 (Unity)
- Cleaned up project and removed unnecessary files
Unity 5.6

(and above) 

Project - Version -  1.2
1.26 - 
Added a fixed scale character rig to the pack with 5 presets for the fixed scale (Fixed scale enables weapons and attachmenst to be easily parent to skeleton joints without any additional scaling)
- Fixing issue with URP extract me package not replacing the material

- Fixing issue with URP stubble and Scar colors

- Adding URP, Removing HDRP and LWRP

- Fixed issue with Female head 23 randomly appearing out of nowhere when using newer Unity versions

 
1.2 - Updated HDSRP(Preview) and LWSRP(Preview) shaders made with Shader graph (works in Unity 2019.1 and above)
1.11 - Fixed BodyArt texture issue and preset model materials 1.10 - Fixed stubble texture issue
1.09 - Fixed shader stubble and scar issue 1.08 - Updated shader to reduce texture samples (removes build error) Check Uvs of all parts (some parts don't change color) Make eyes color changeable Add HDRP and LWRP shaders Fixed Minor naming issues
1.07 - Fixed issues with missing meshes for some heads on the character prefab
1.06 - Added static versions of the modular characters (for use in game as pickup or UI elements etc
1.05 - Fixing missing material from demo scene 1.04 - Rebuild all 120 preset characters
1.03 - Fixed issue with opposite legs for males 1.02 - Updated Random Character script
1.01 - Fixed some errors with missing scripts 1.0 - First release
Unreal
Unreal 4.22 (and above) Project - Version
1.3 - Fixes
Normals on Skeletal Meshes Fixed. 
Materials reassigned to all meshes
1.2 - Release version
- Fixed capes not being hard normals
1.11 - More Beta Fixes
- Fixed issue with skeleton
- Added Capes
- Shoulder pads now attached to clavicles rather than shoulders
1.1 - More Beta Fixes
- Fixed part swapping on blueprints
- Fixed issues with faces not matching
- Fixed issue with Female feet not matching
- Added Weapons
- Added Capes
 
1.01 - Beta Fixes
- Fixed Flickering base character
- Fixed Hair and Shoulders not changing via variables
- Fixed Material color not changing on leather and metals
- Added Weapons to the pack
- Fixed Facial hair not displaying on females
Share
Really great assets
Just wish they came with Godot Engine support
Thanks for the review and feedback.
Solid asset
This is release good for any kind of rpg game and works really great with unreal engine, i wish more updates in the future.
Thanks, the review is appreciated.
Very good Hope for future Updates.
Very good, we can make many characters usings this package, i hope for small future updates, may a new package for purchase: version of this in city style and futurist style, Make kids style will be fun too!
Thanks.
Thanks for taking the time to leave a review.
Great
Just what i needed, thanks.
Would also be nice to see a modular Apocalypse characters pack too
Thanks, the review is appreciated.
Great!
So many different characters. Amazing for a lot of projects. Recommend.
View full details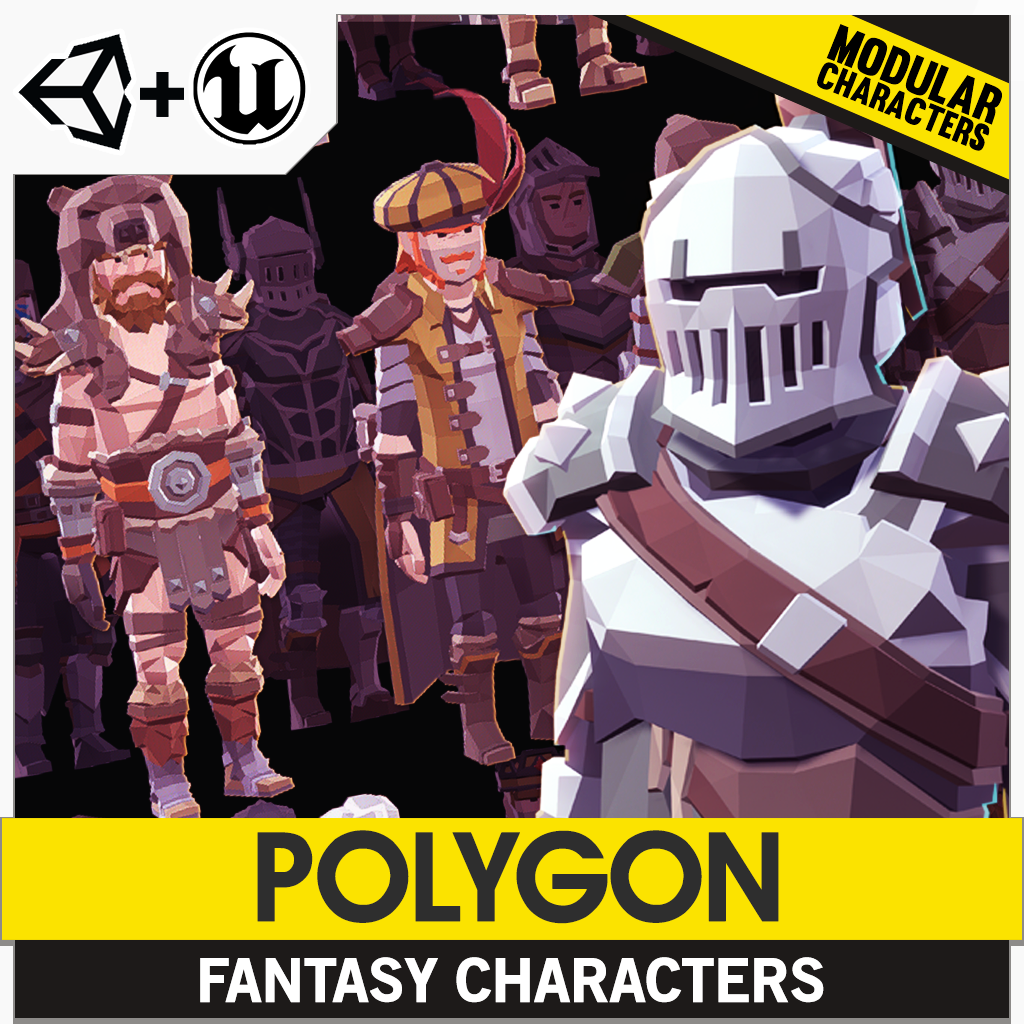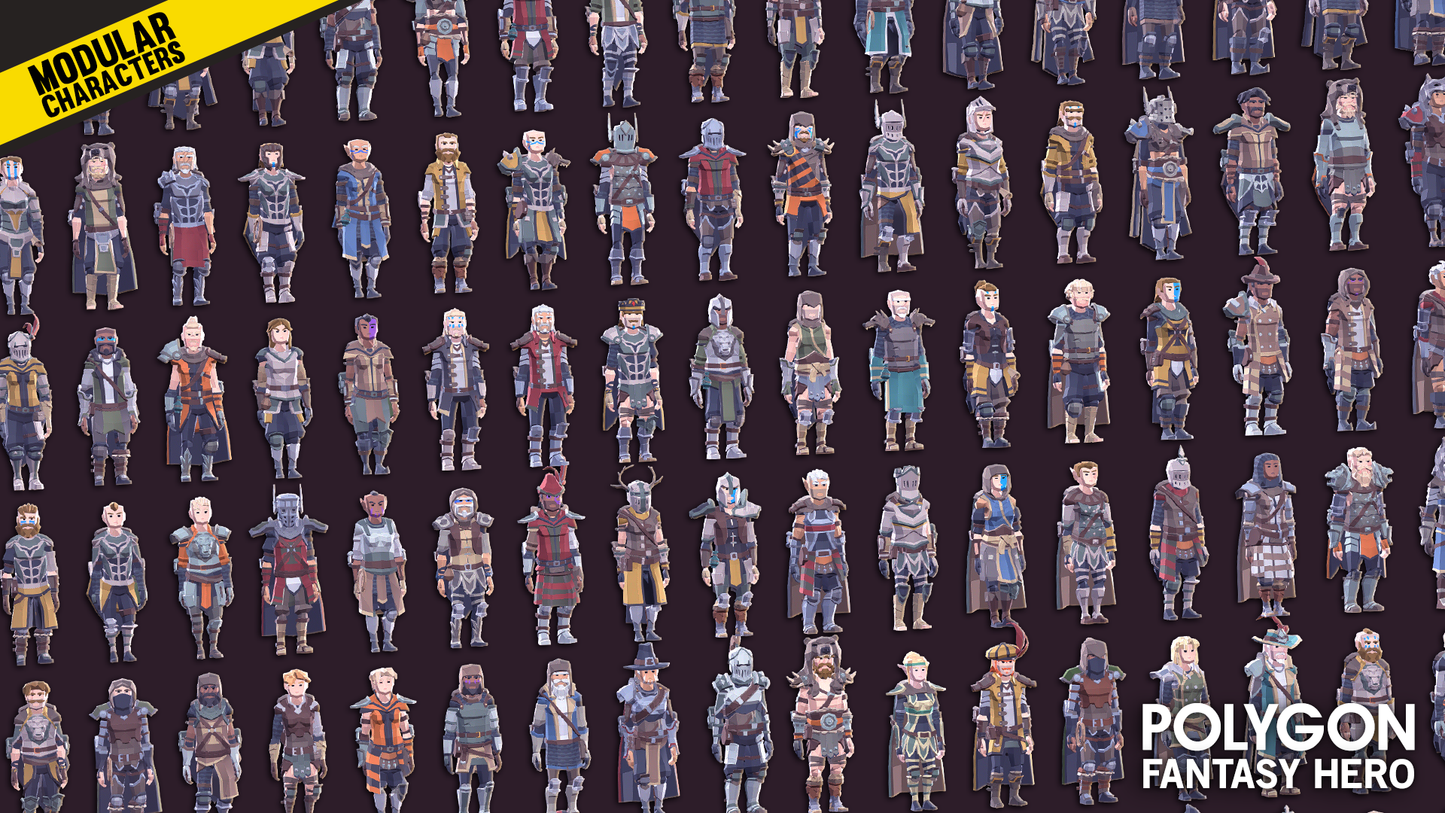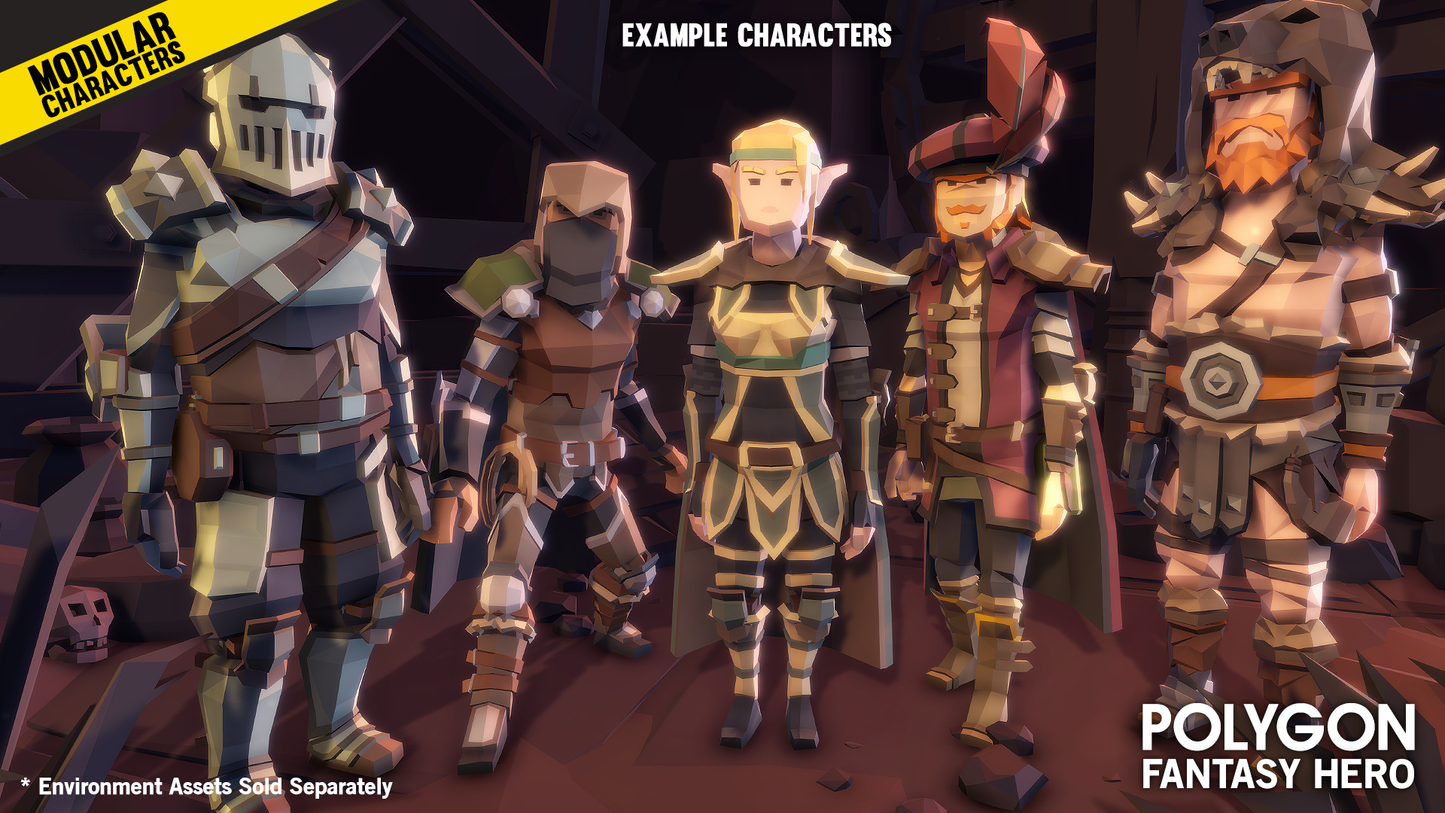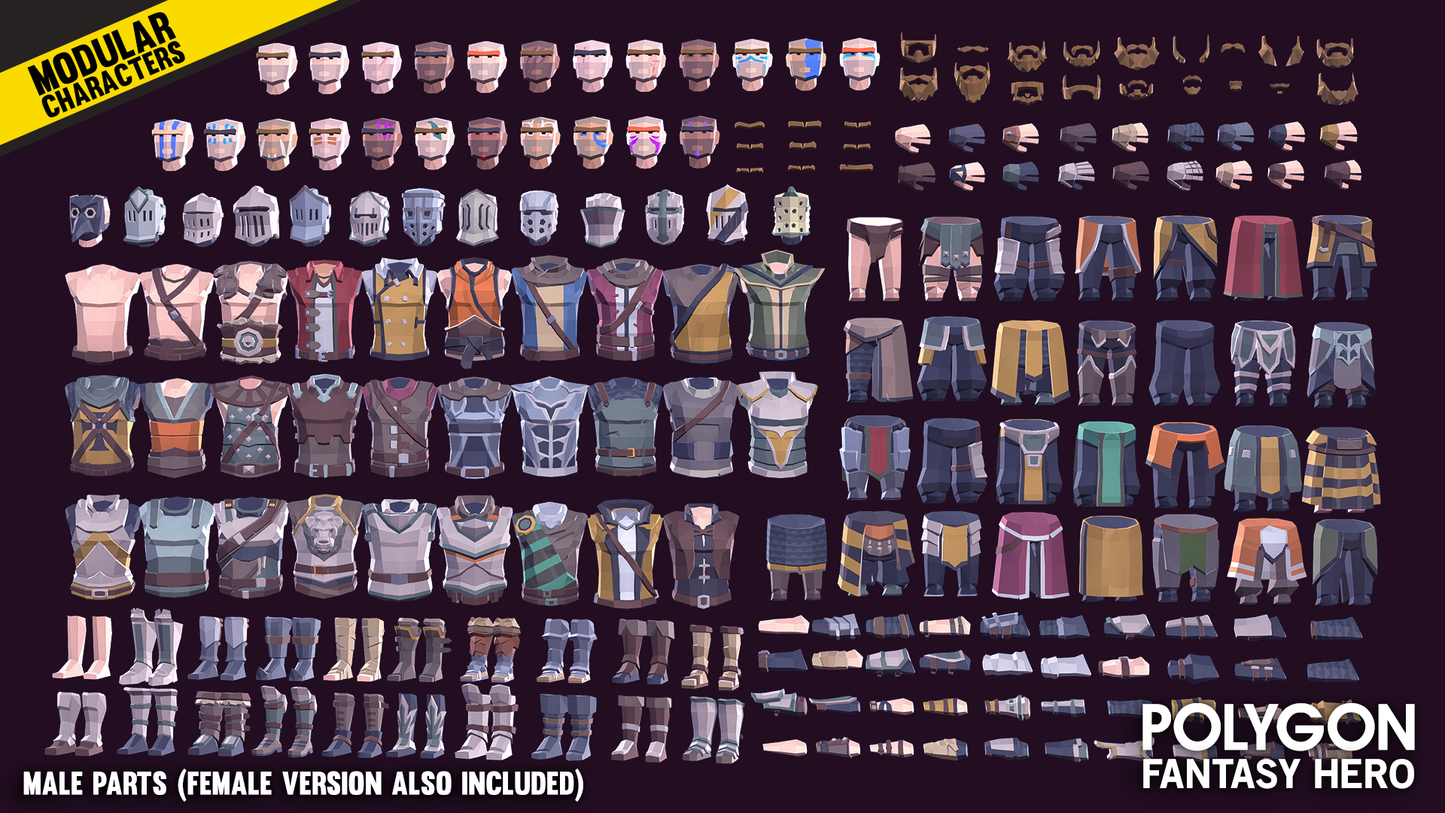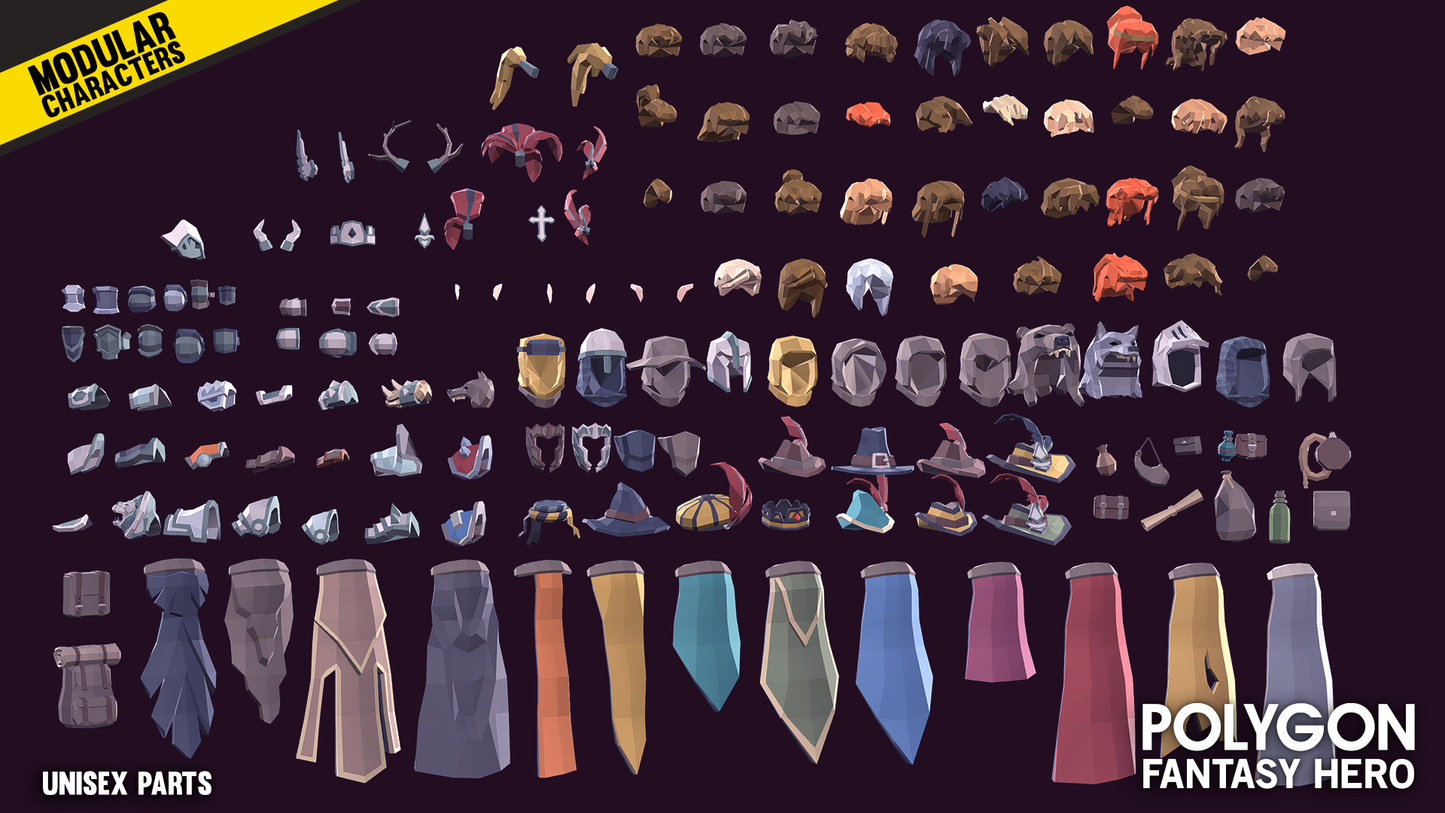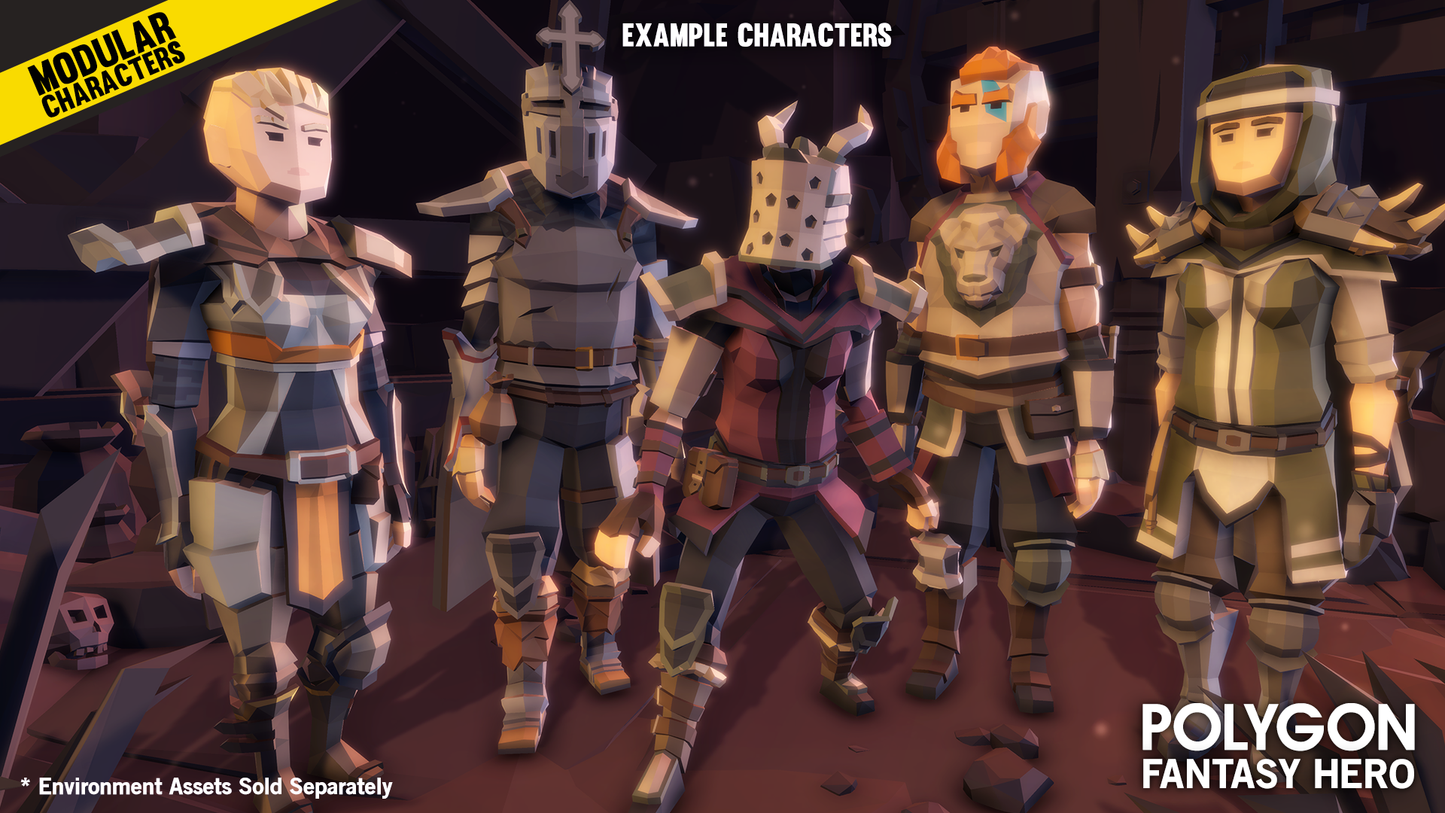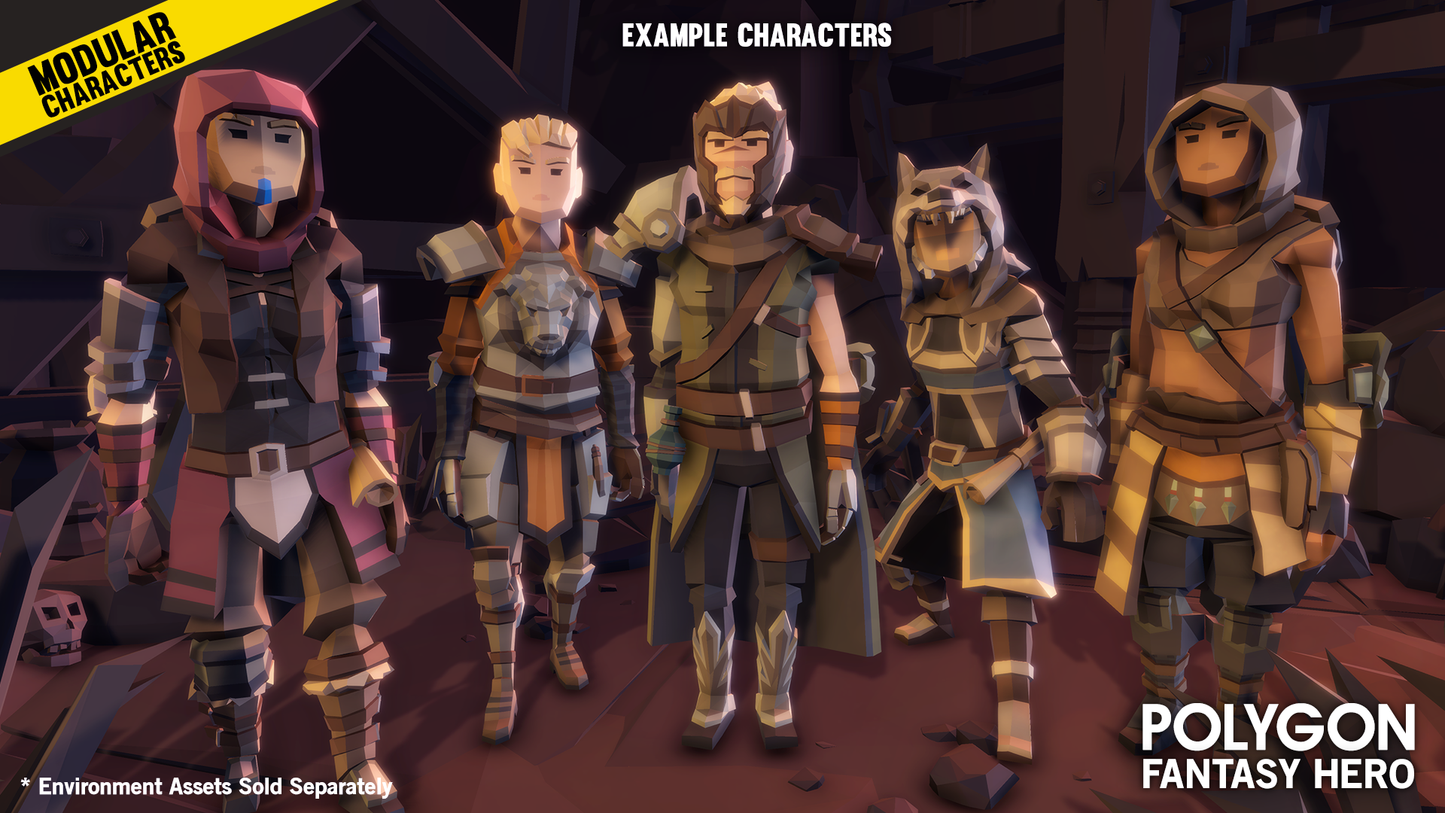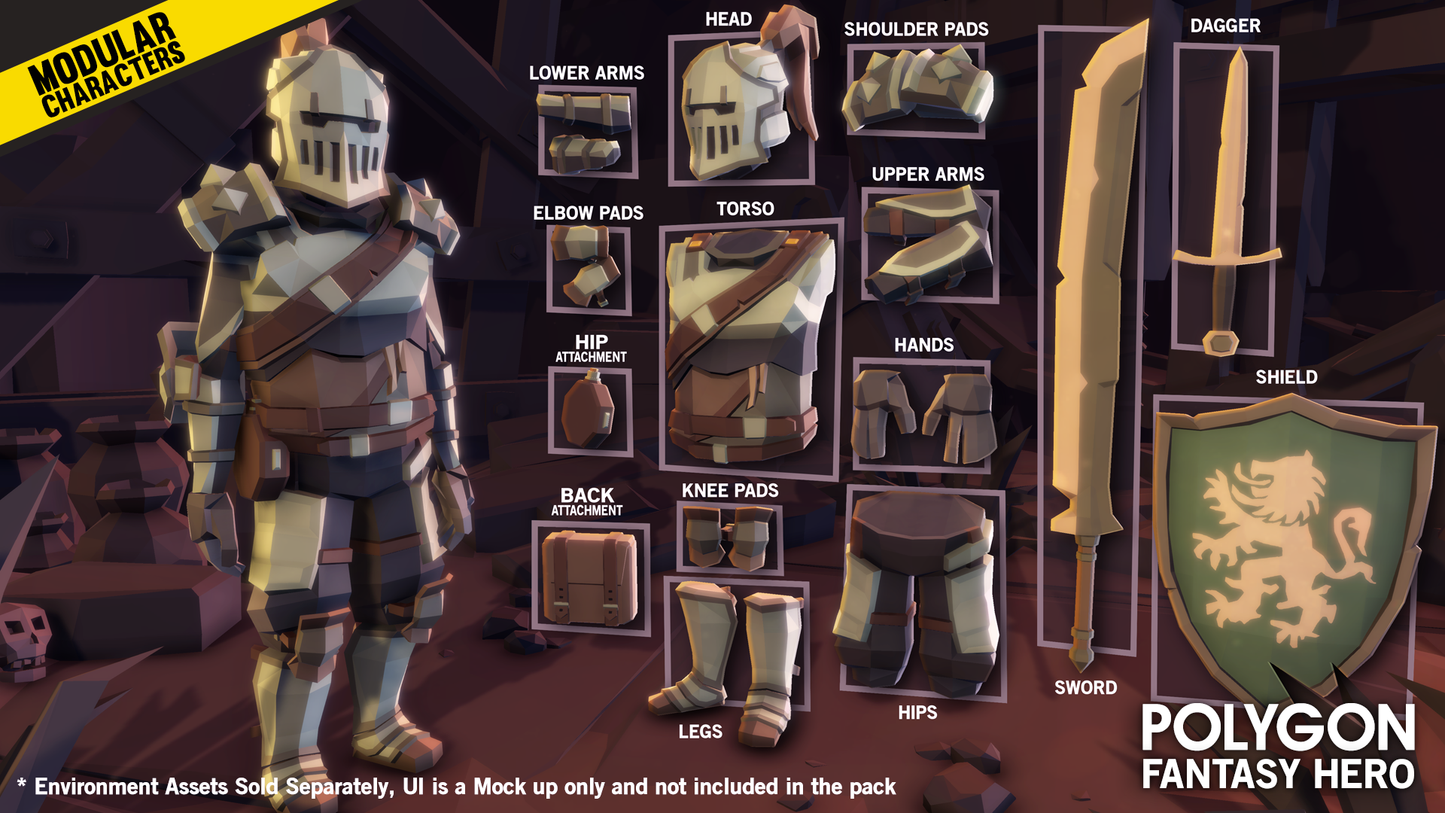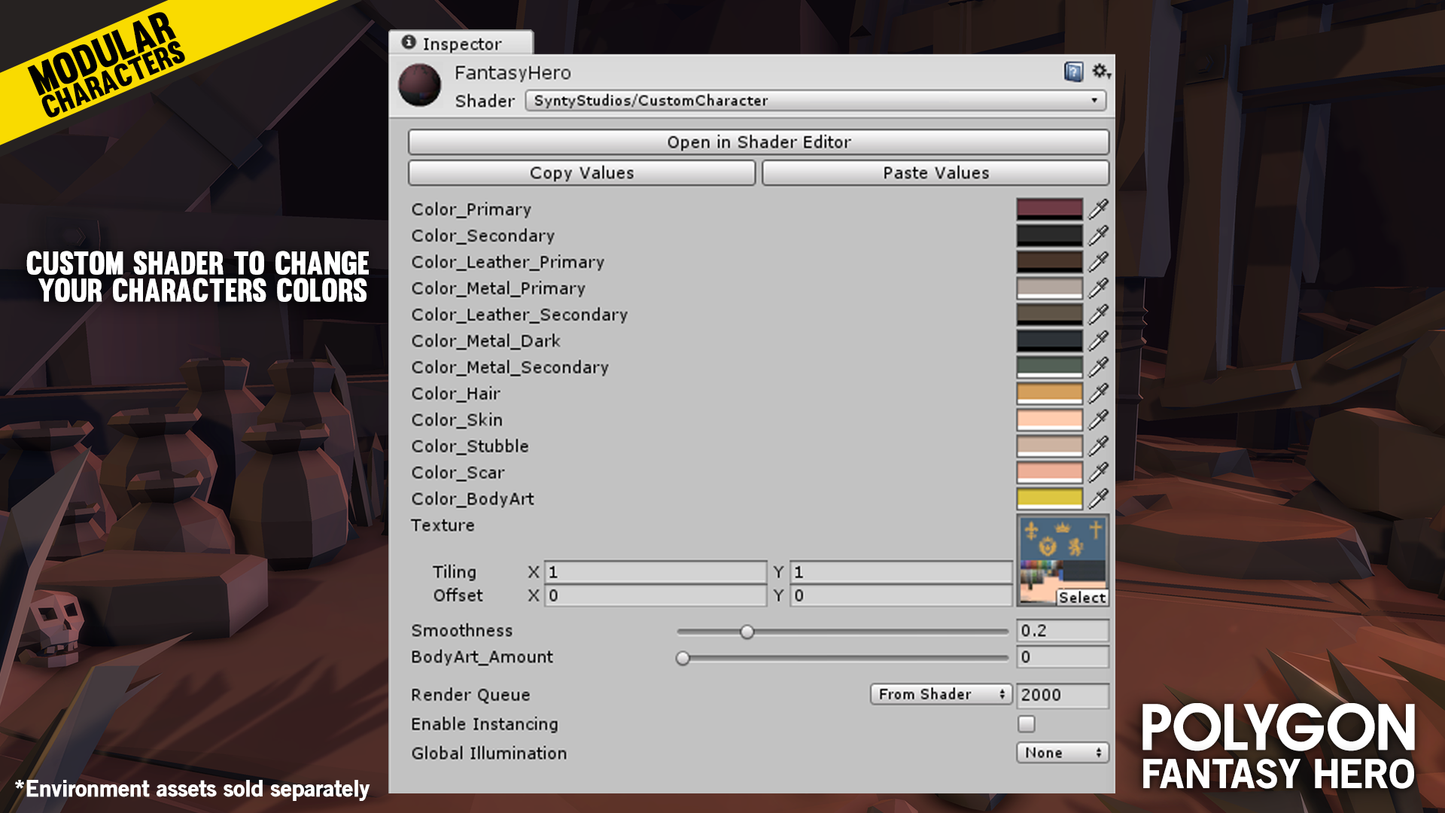 *Excludes New Releases and FREE Assets