Regular price
$49.99 USD
Sale price
$24.99 USD
Unit price
per
BYOB 50% Off
Sold out
5 seats per copy - Licence
Synty Studios Presents -
A low poly asset pack of Props, Characters, and Modular Building assets to create an Office themed polygonal style game.
Includes a detailed demo scene
(Character poses indicative only)

Key Features

Props (x626)
- Coffee cups, Printers, PC gear, Desks, Kitchen Props, Bathrooms, Party supplies.
See Layout images for HEAPS more!

Modular Building Pieces (x128)
- Modular building set, Modular stairwell, Modular ceiling and roof.
See Layout images for HEAPS more!

Characters (x18)
- Office workers Male x04, Office Workers Female x04, Cleaners x02, Developers x04, Security x02, Boss Male and Female
(with Alternative Colors)

Heaps of awesome content included (see the layout screenshots for more details)
Compatibility
- Character setup to work with Mecanim (no animations included in this pack)
- View our tutorial on converting to the Universal Render Pipeline.
- Compatible with Unity 2020.3+
- Compatible with Unreal 4.22+

  ***Contents may vary between engines. 

Change Log
v1.07
- Fixed script errors on convex collision
v1.06
- Cleaned up project, removed missing scripts
v1.05
- Fixed Fish FX in SM_Prop_Fish_01_Preset


Share
Very nice pack
Ton of great props that can be used in varied enviroments. One of the most versatile packs definately.
Thanks for taking the time to leave a review.
Another winner
The regular assets are fantastic by themselves, very easy to work with. But the characters bring this to a whole new level.
Incredible quality.
One of my favorite packs so far!
Lots of value in this pack! I love how many of the items are broken into multiple pieces so they can be animated (briefcases, drawers, desks, etc).
All in all, very fun pack!
Great style and value office pack!
This is one of our favourite packs.
You can make a load of different layouts from the building pieces in this pack, plus the synty style is amazing in so many of the props, from the computers and desks to the little plushies that sit on desks.
Easy to change computer monitors (Screens) due to Syntys excellent work with their materials setup per object. We have already popped in a few easter eggs such as actual screenshots from our UE4 dev monitors.
Cheers and vastly recommended.
Thanks, the review is appreciated.
View full details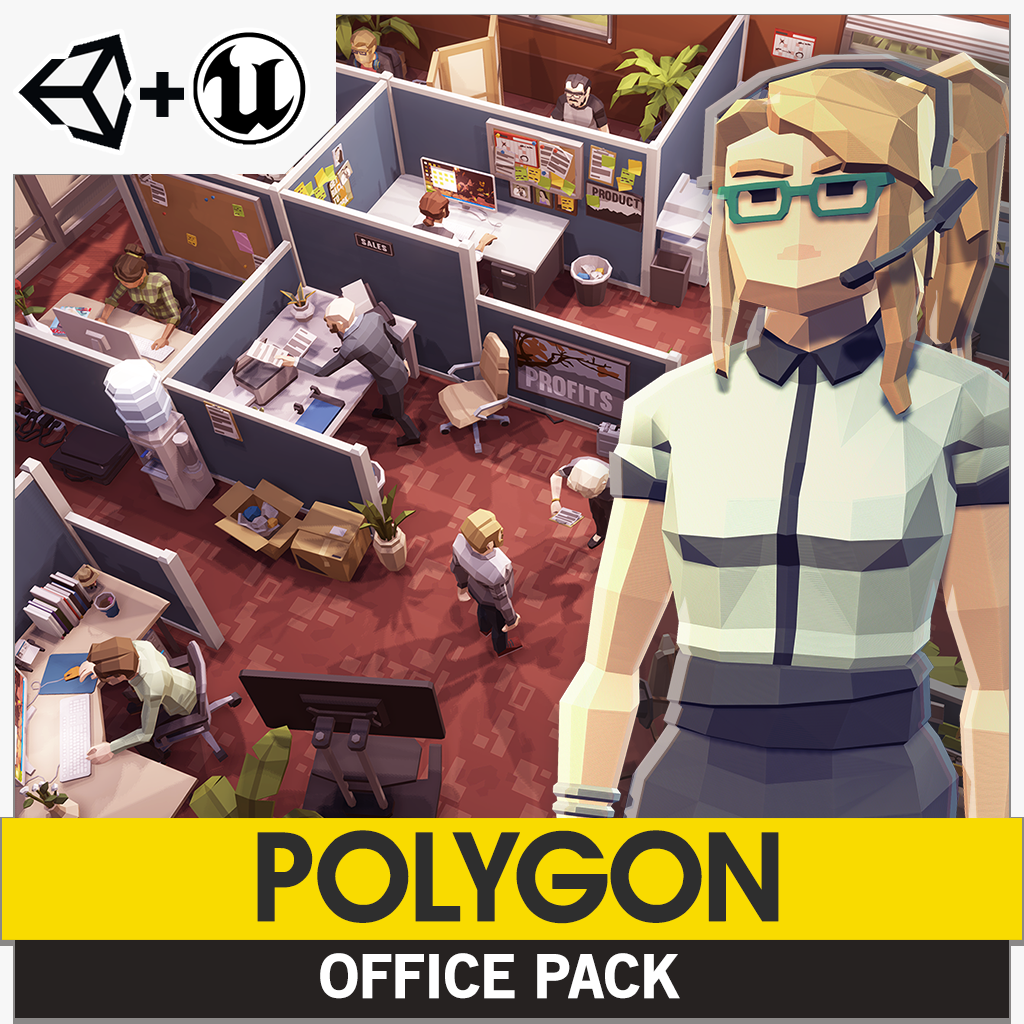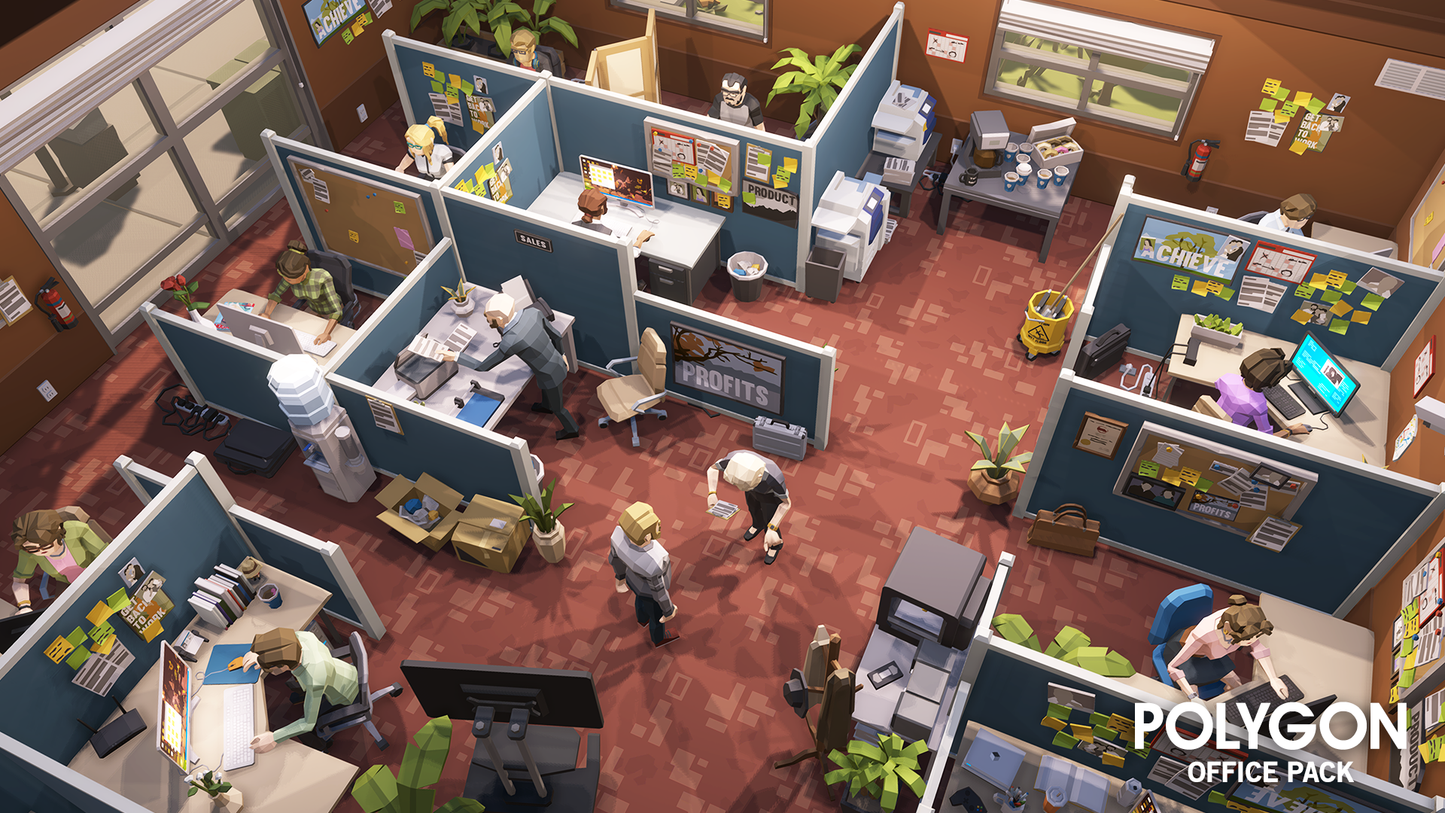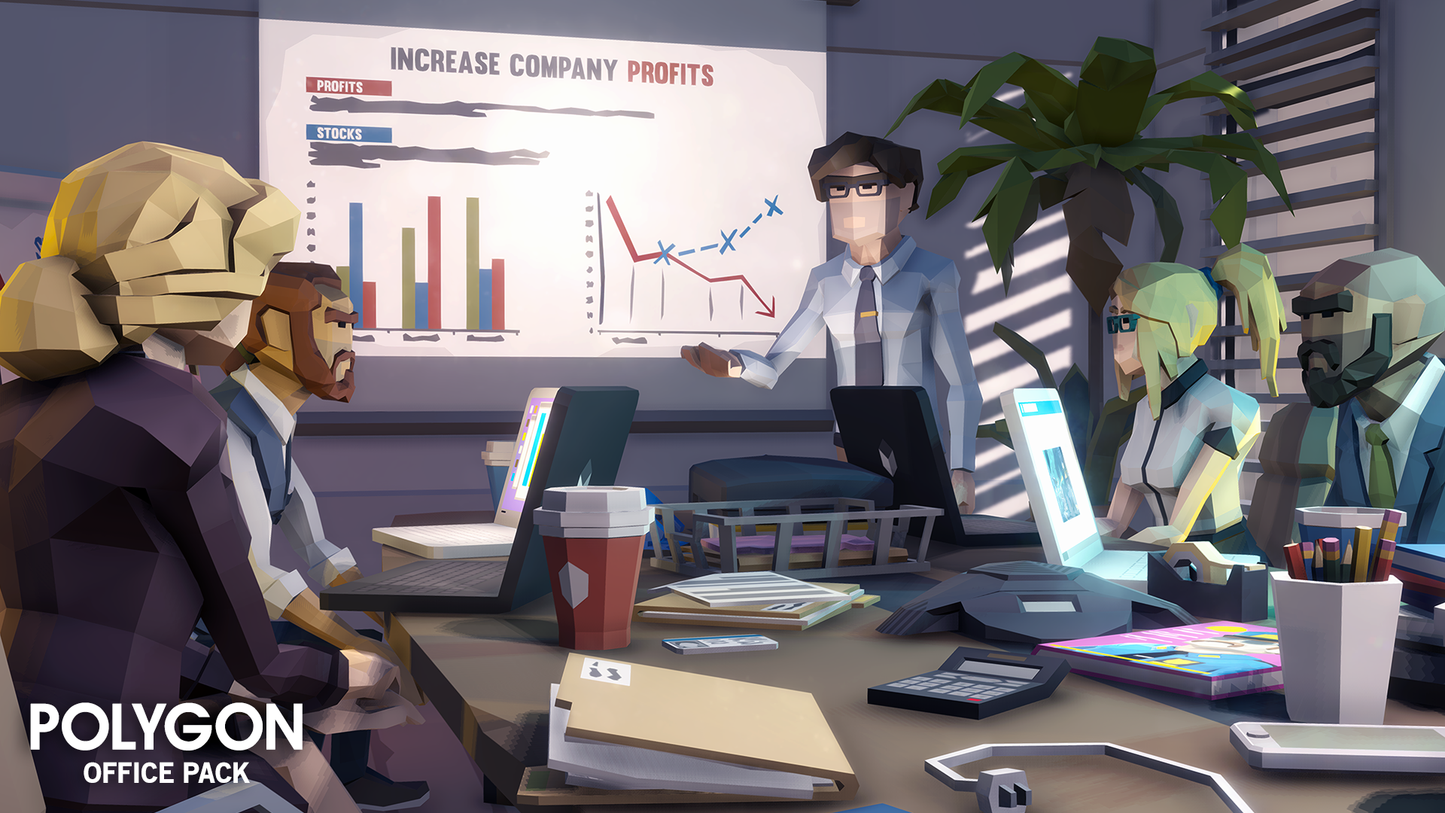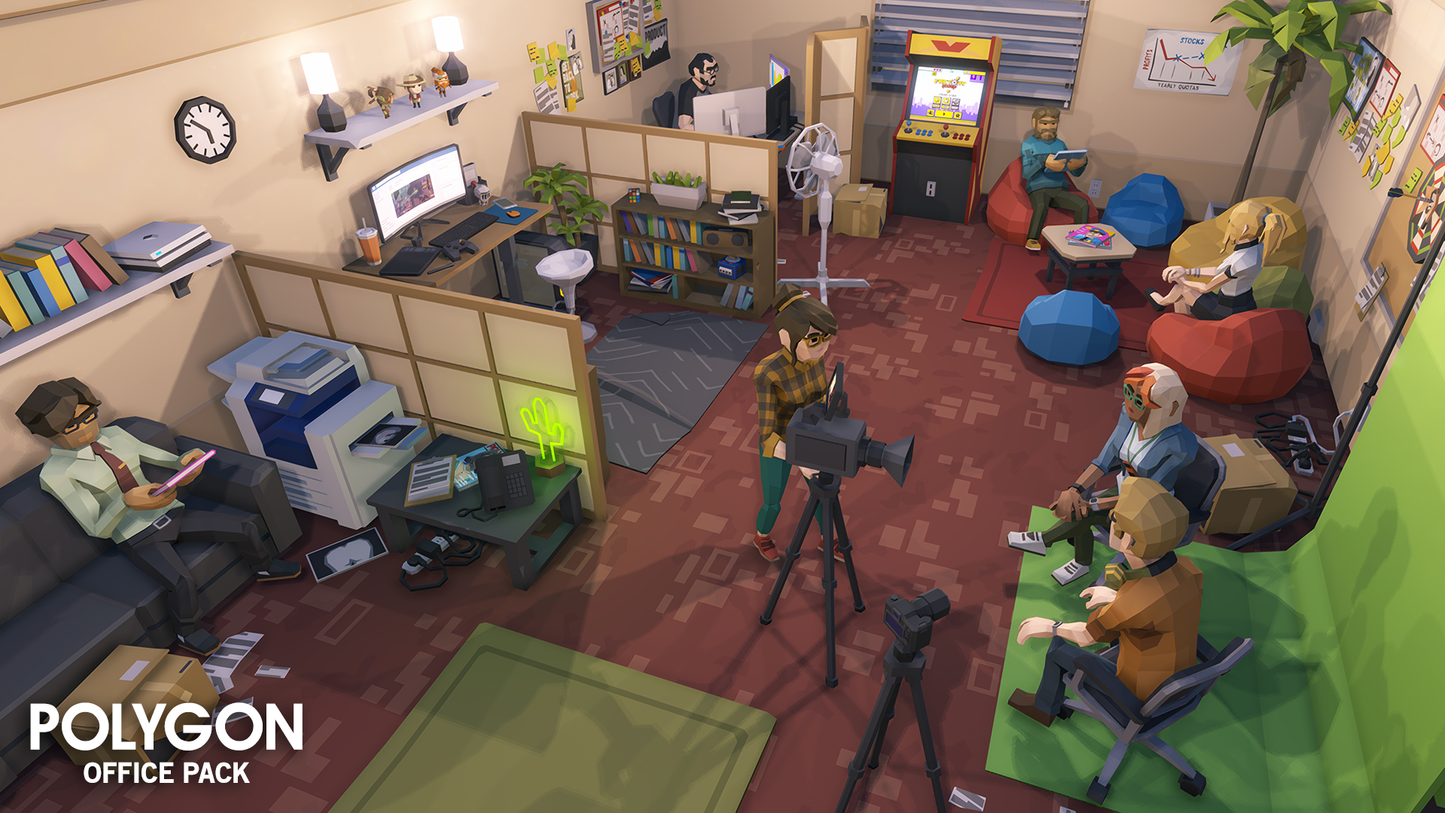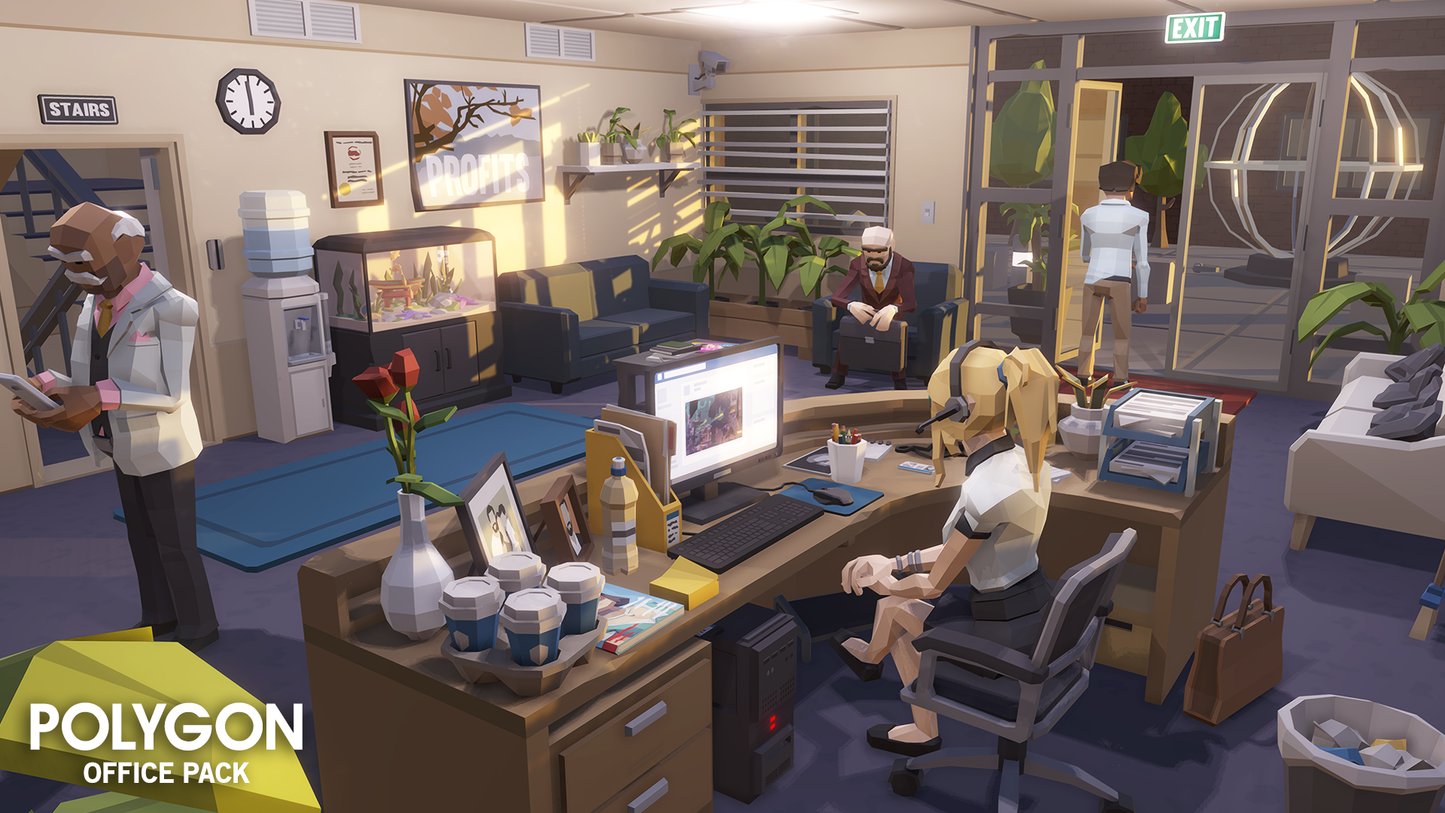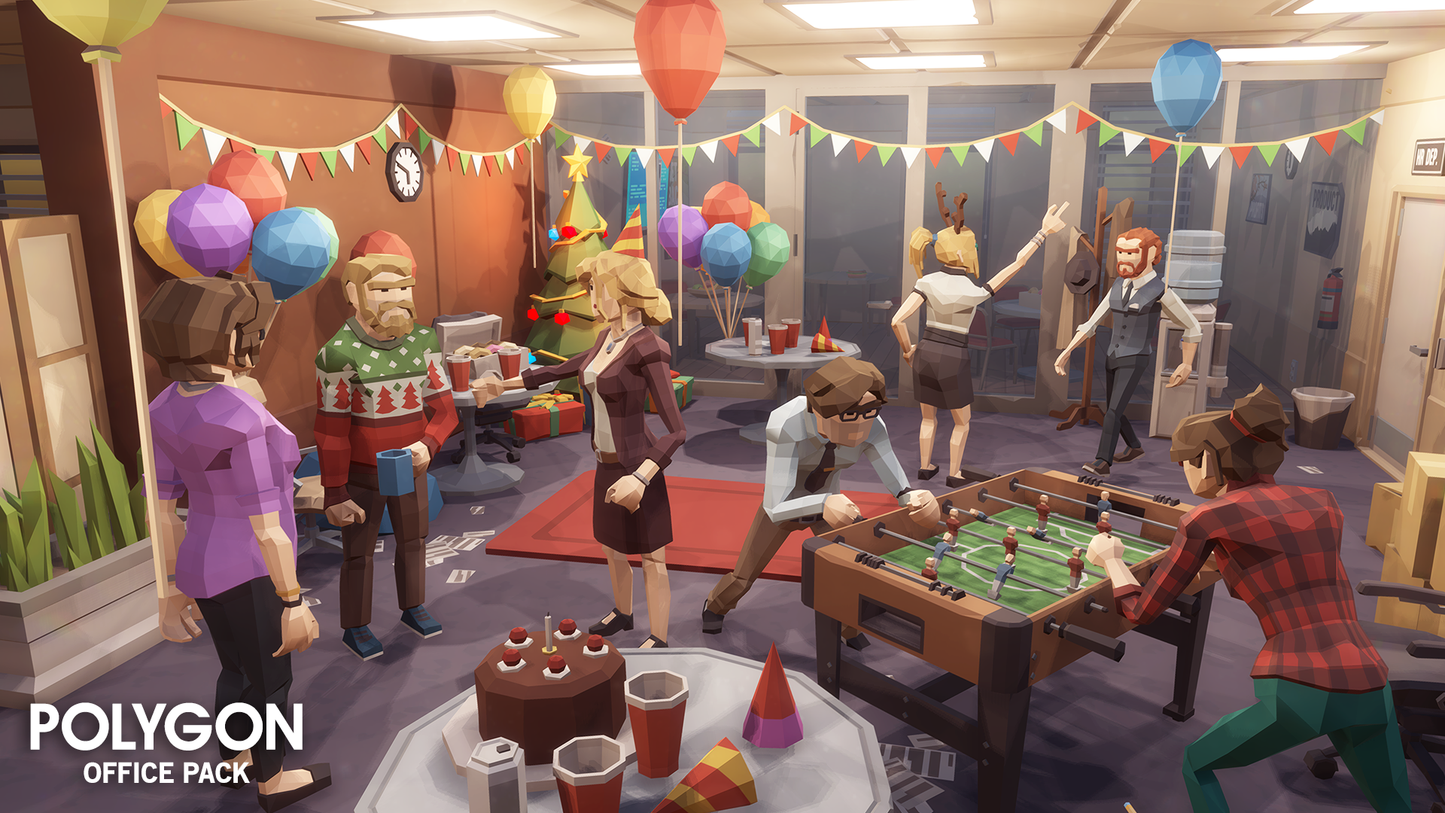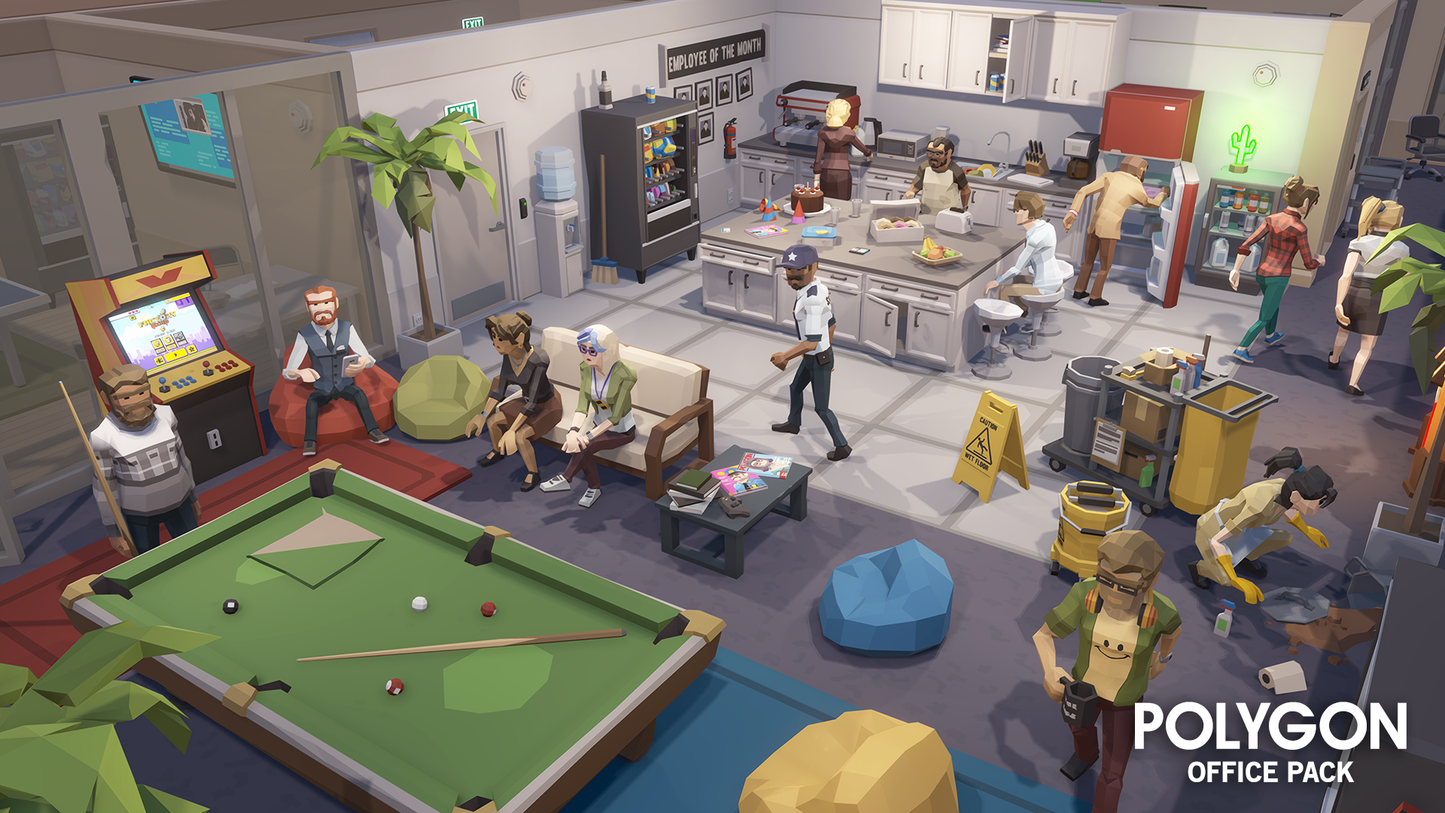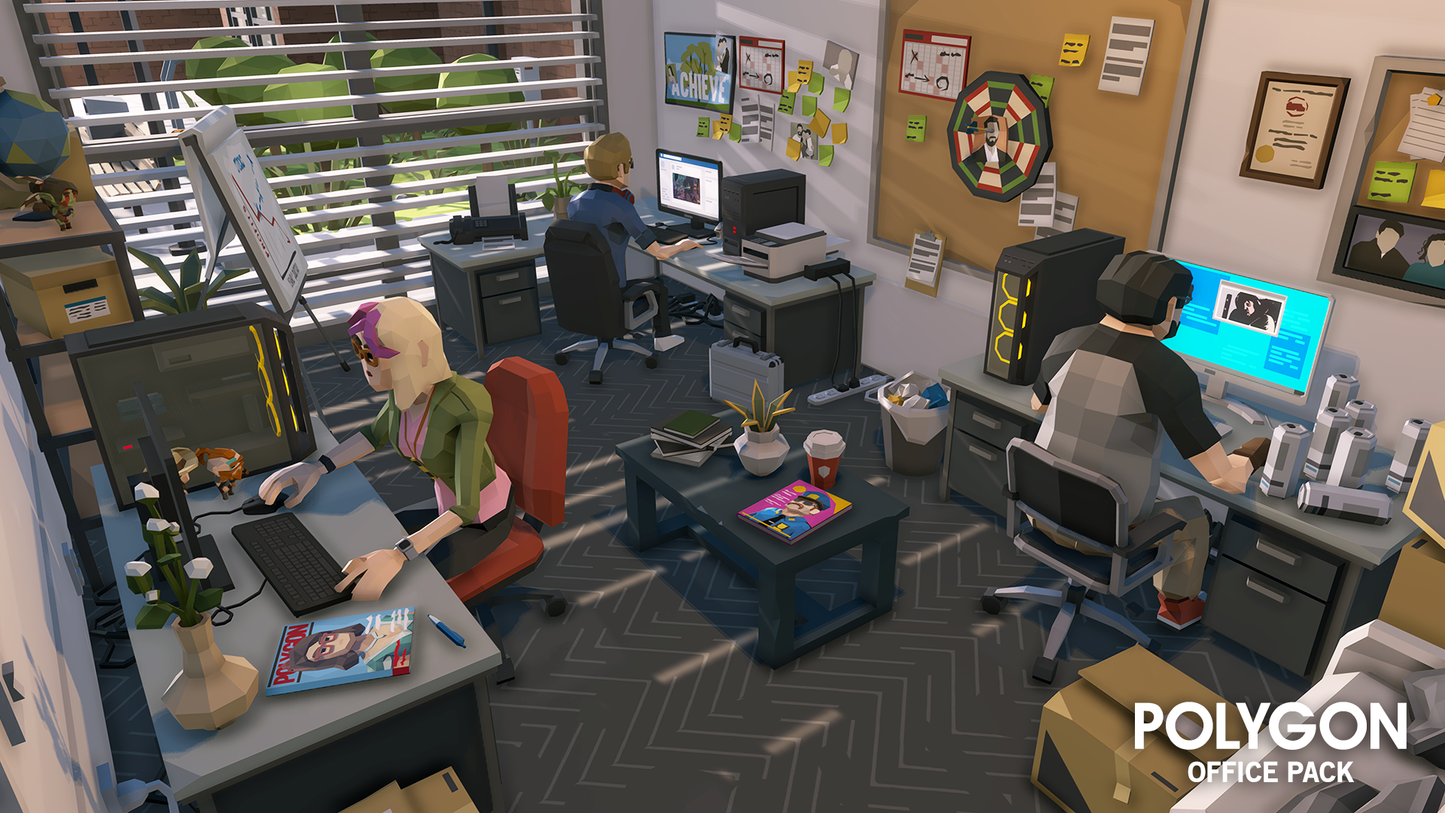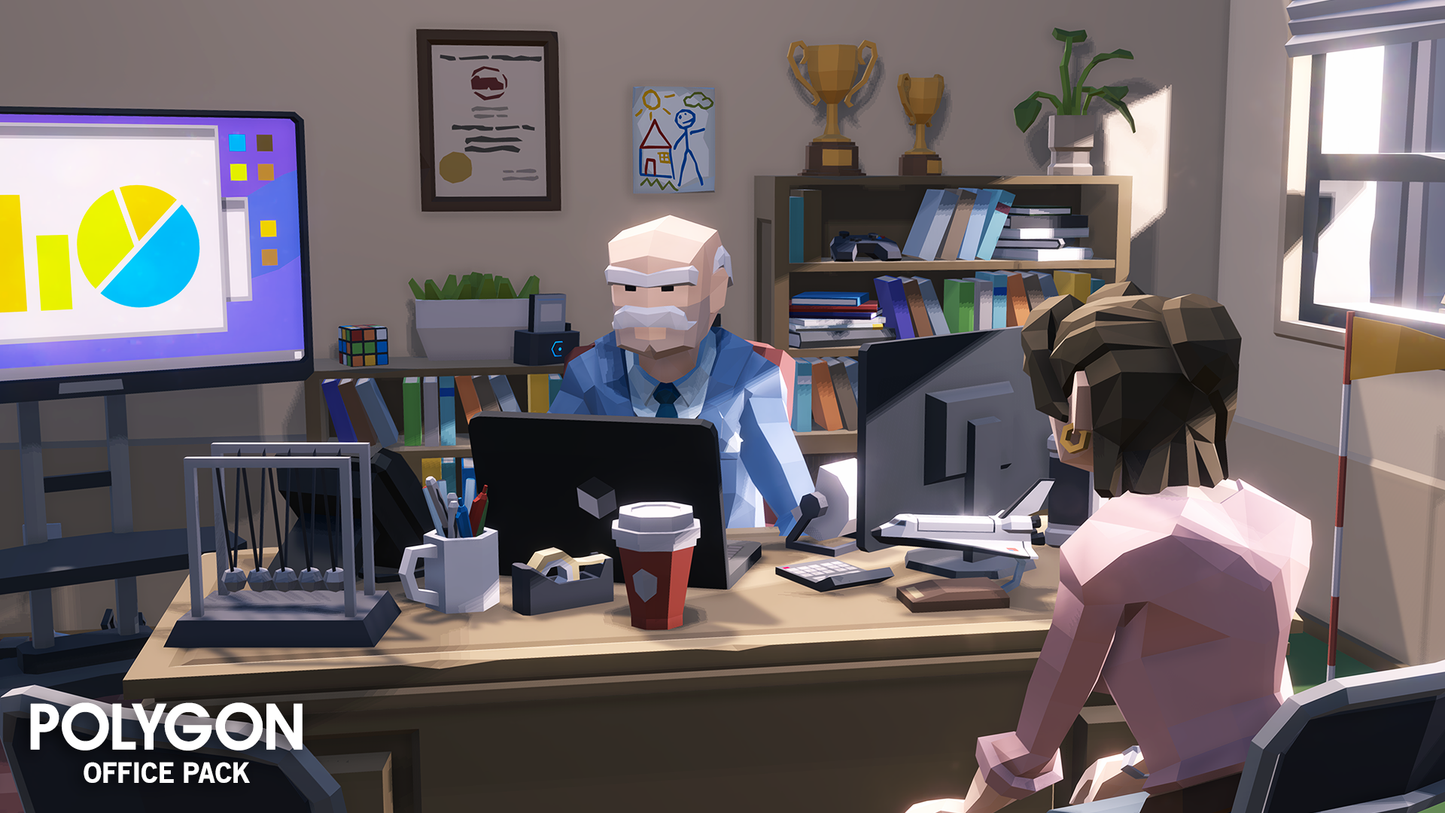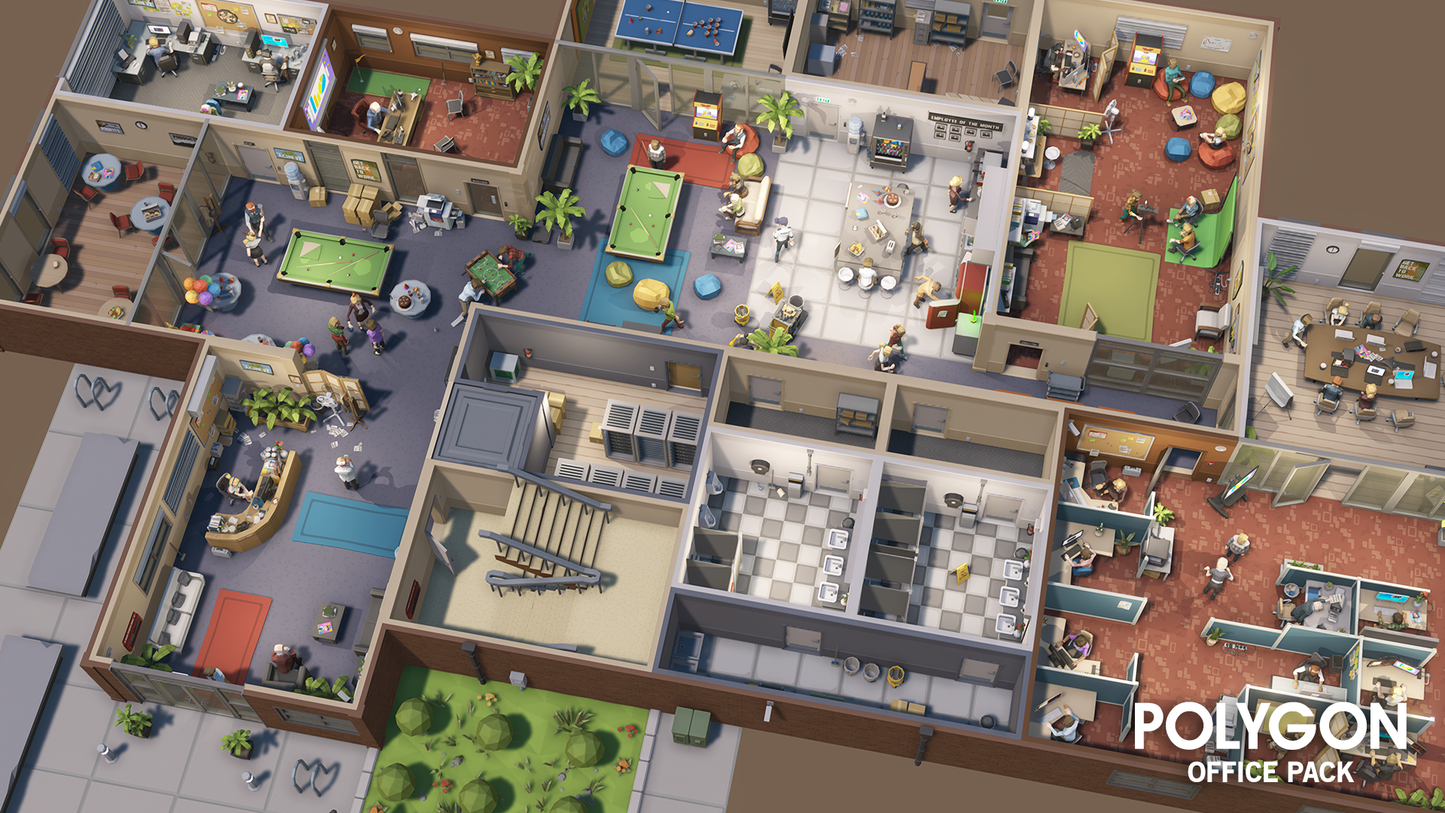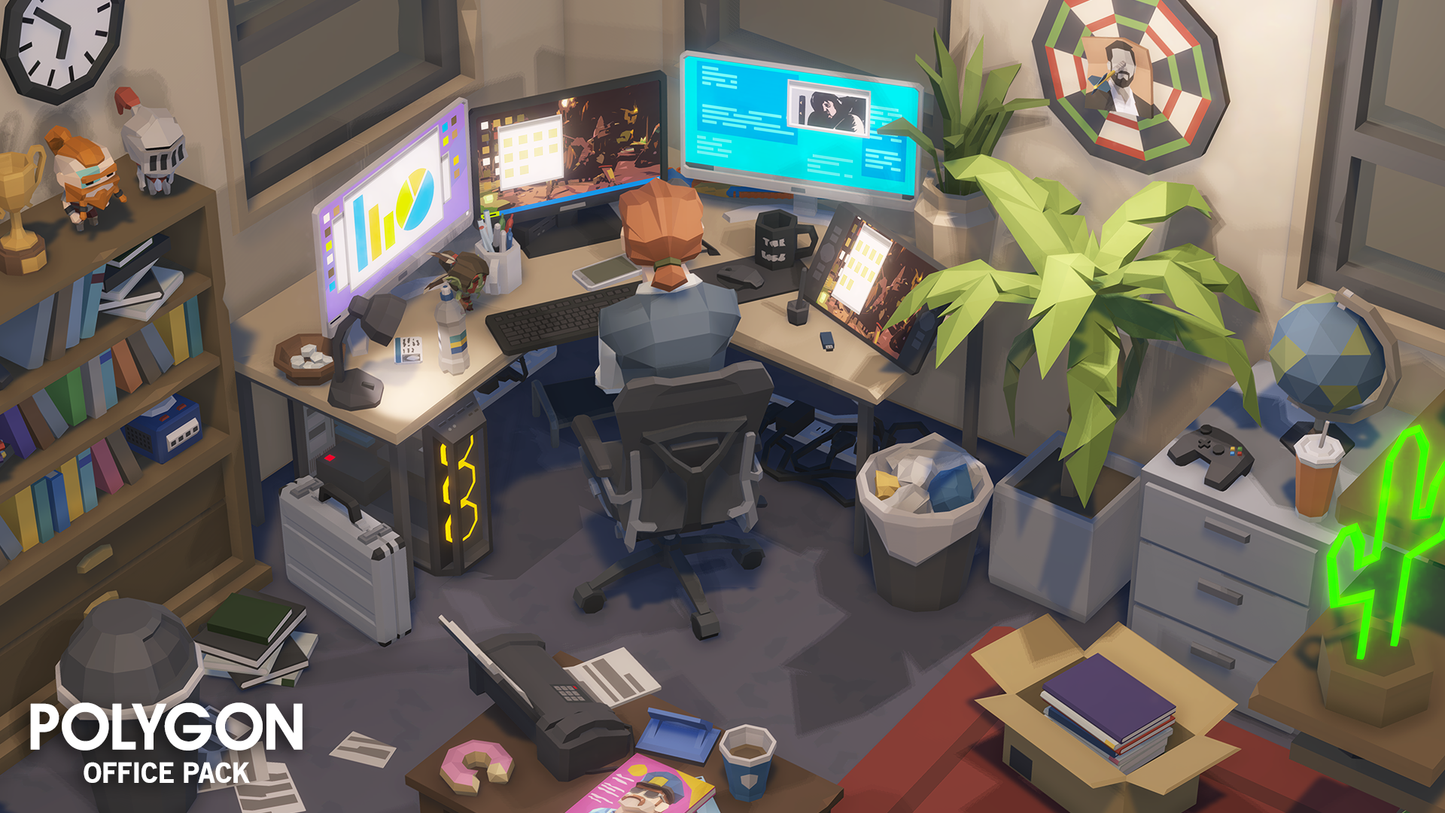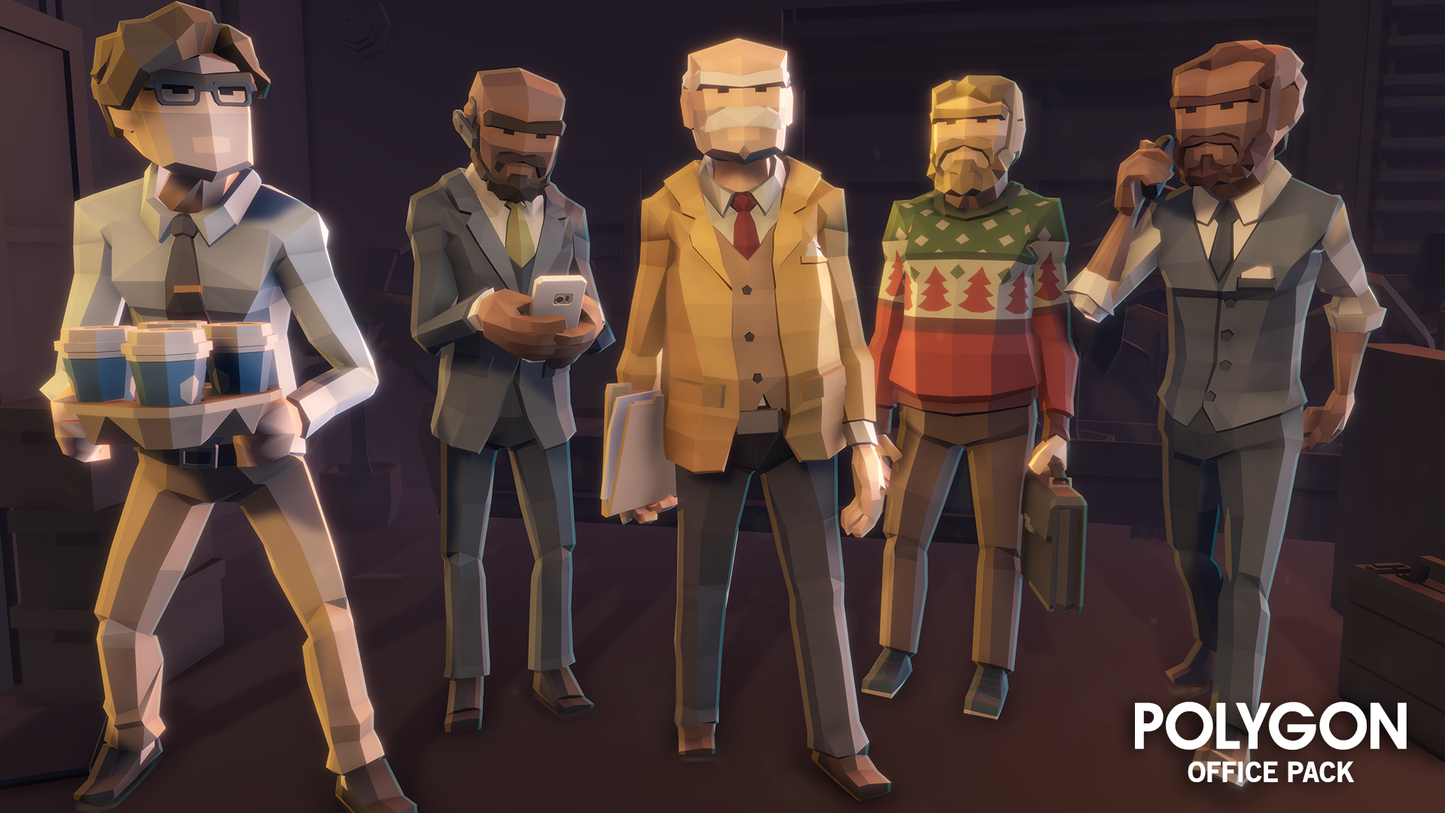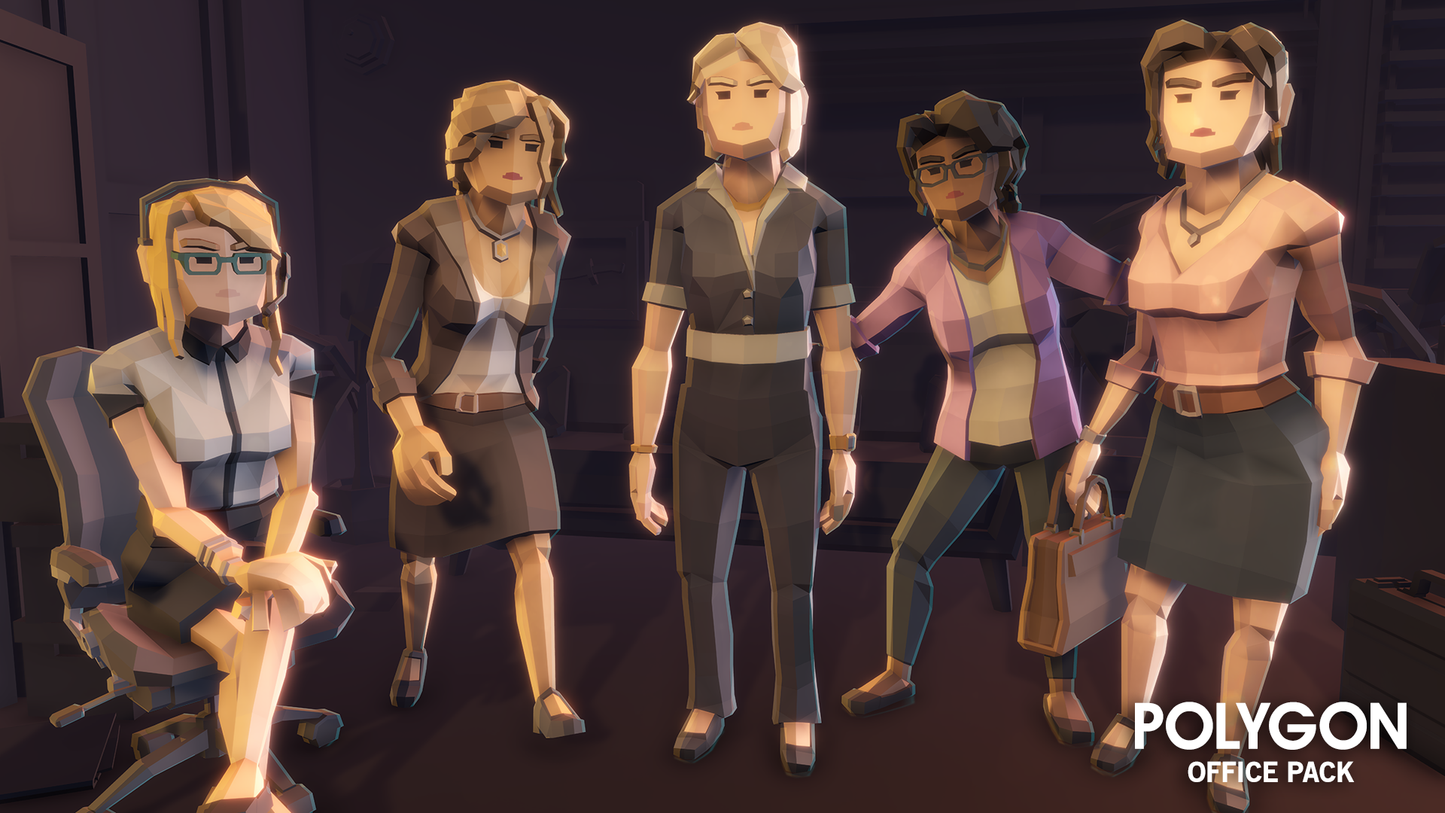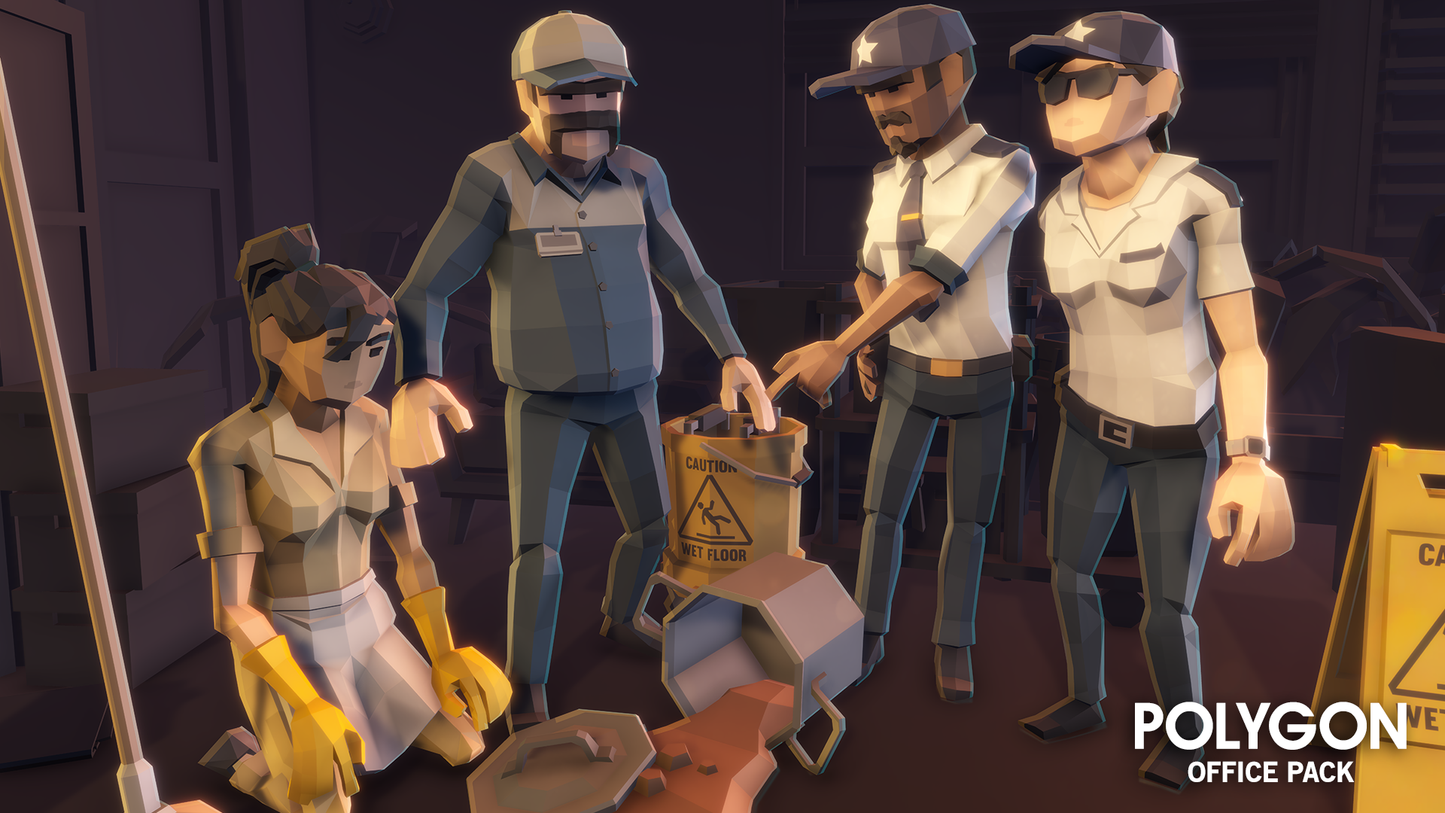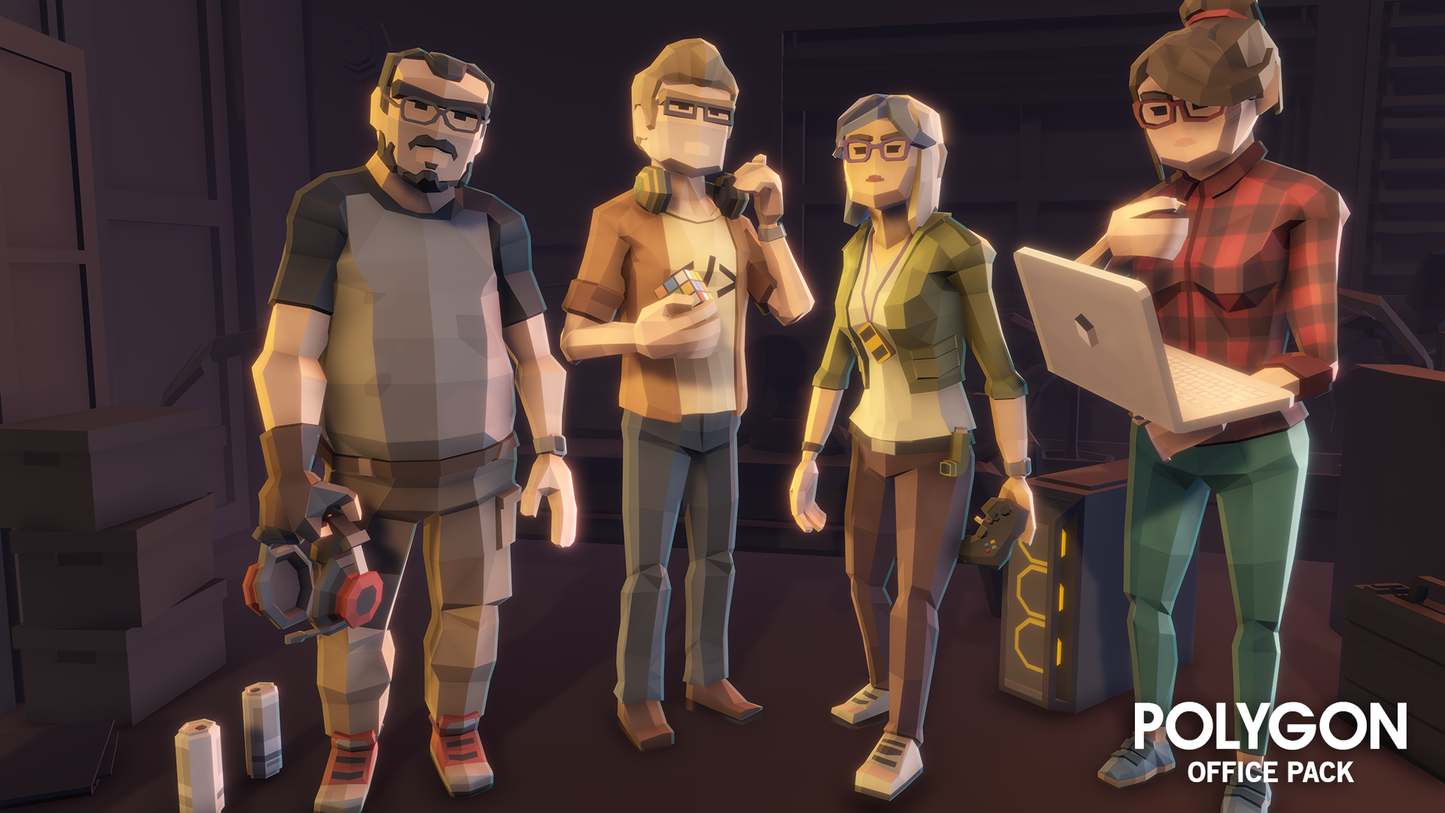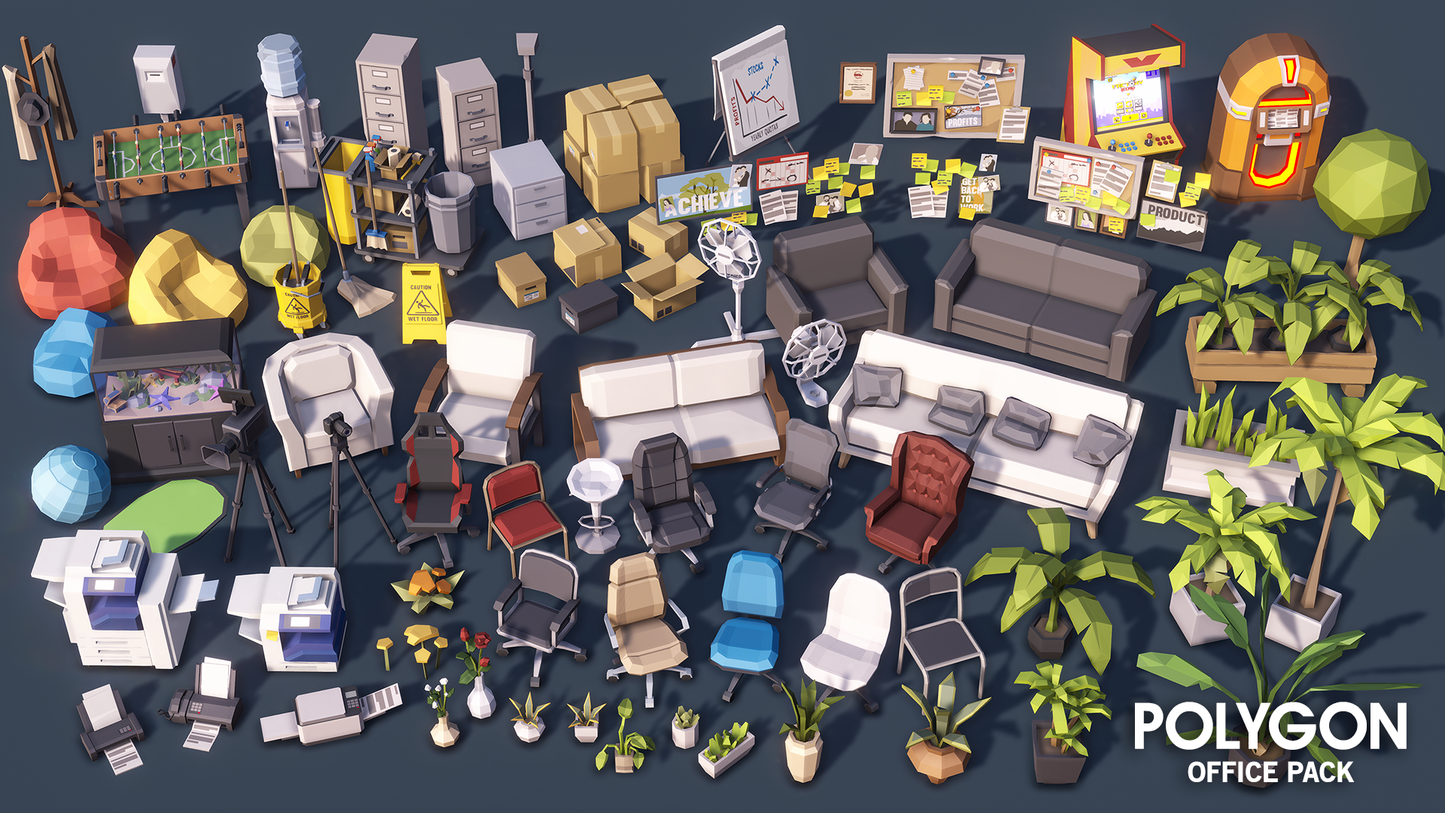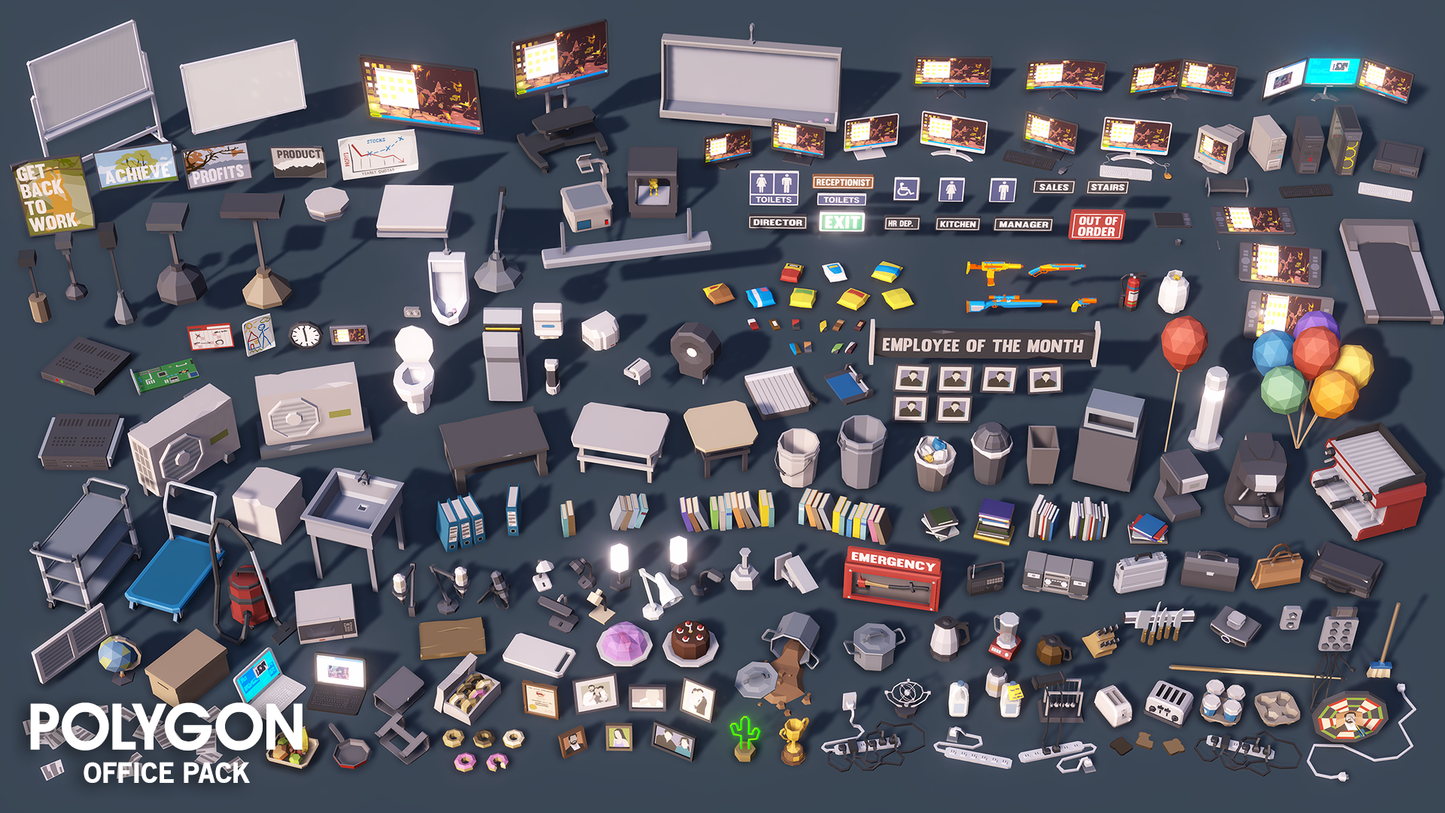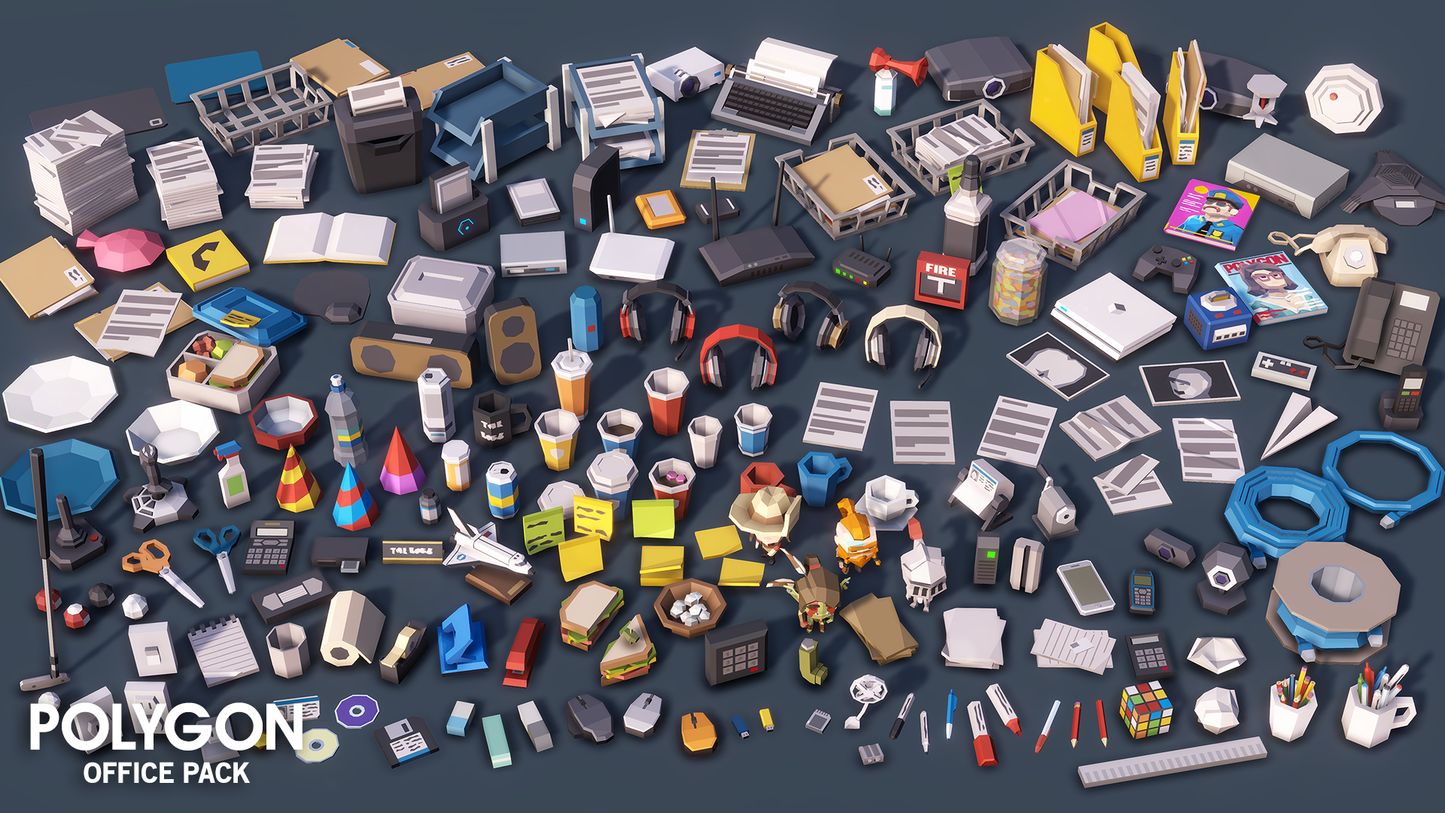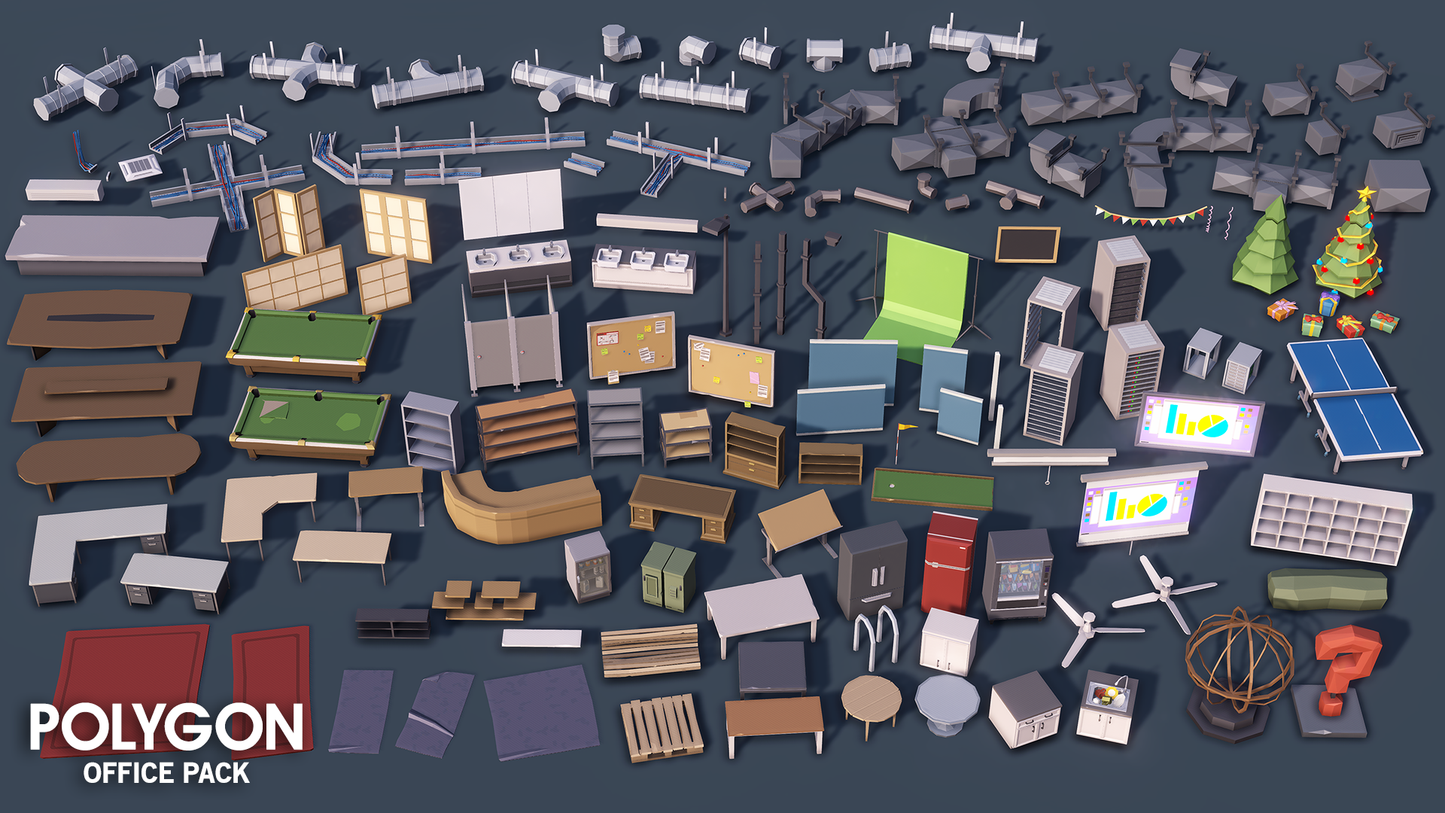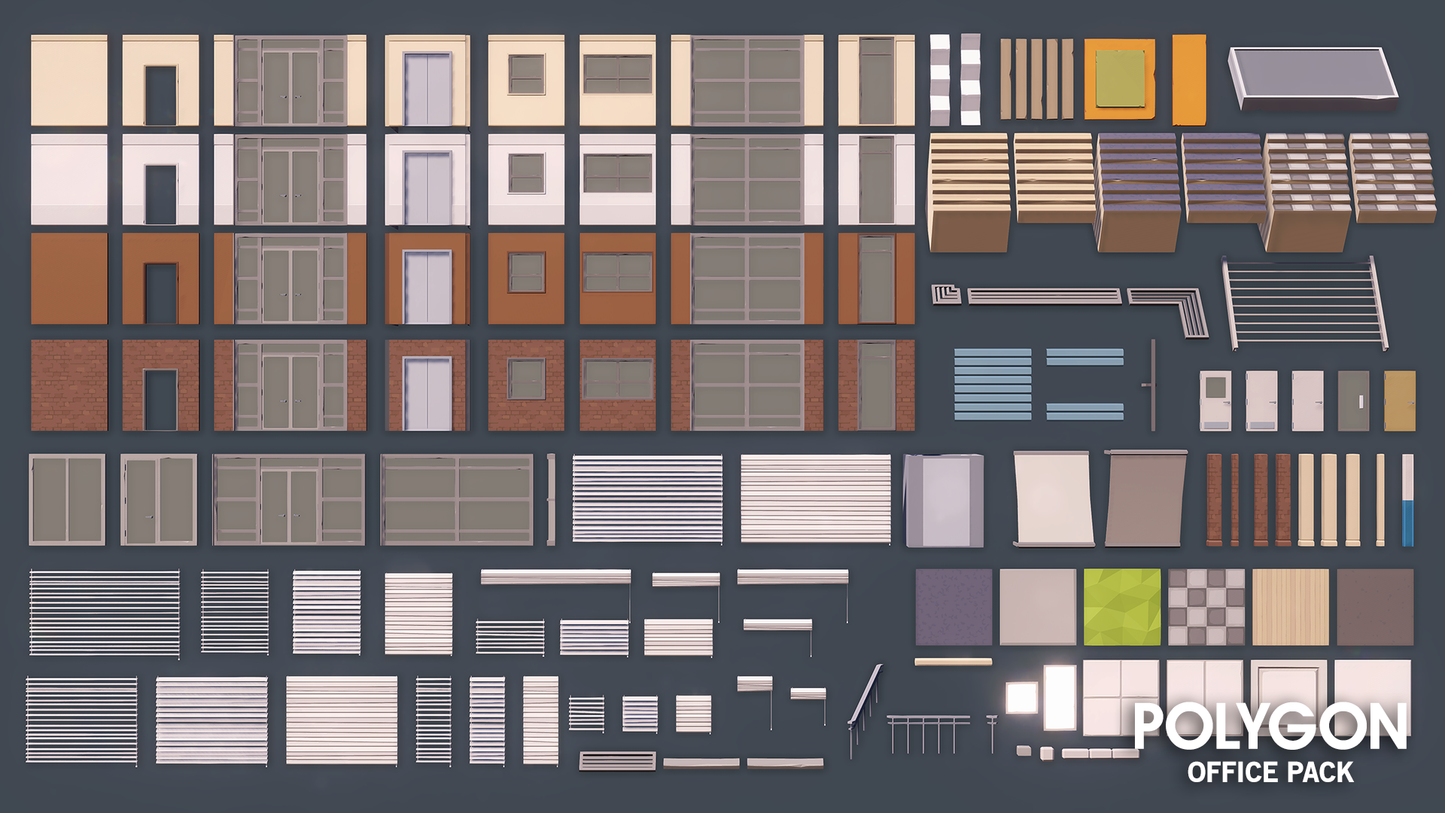 *Excludes New Releases and FREE Assets