Regular price
$49.99 USD
Sale price
$24.99 USD
Unit price
per
BYOB 50% Off
Sold out
5 seats per copy - Licence
Synty Studios presents - POLYGON - Particle FX Pack (Unity only)
 Note - This is only for Unity as each engine has very different particle systems, we may release an Unreal version in the future but this is unknown at this point
Follow us for news, previews & tutorials
FACEBOOK | YOUTUBE | DISCORD

Synty Studios™ presents -
POLYGON - Particle FX
A particle FX asset pack of Fire, Water, Smoke, Dust, Dirt, Blood, Nature,Weapons, Magic and more, to add to your Polygon style game.


◼ Key Features ◼
- 180 particle FXs


◼ Asset Includes - ◼
Particle FXs
Bubble FX (x2)
Gore FX (x2)
Cartoony FX (x5)
Confetti FX (x2)
UI FX (x3)
Dust FX (x3)
Electricity FX (x2)
Explosion FX (x4)
Fireworks FX (x5)
Fire FX (x16)
Bug FX (x3)
Fog FX (x2)
Ground FX (x1)
Lazer FX (x1)
Lightning FX (x1)
Impact FX (x8)
Nature FX (x2)
Loot FX (x6)
Pickup FX (x6)
Poison FX (x2)
Magic FX (x26)
Rain FX (x2)
Shard FX (x8)
Weapon FX (x22)
Slash FX (x4)
Smoke FX (x8)
Snow (x2)
Spark FX (x6)
Stunned FX (x2)
Steam FX (x5)
Light FX (x4)
Swirl FX (x4)
Trail FX (x4)
Water FX (x2)
Wind FX (x3)
Nuke FX (x2)


◼ Compatibility ◼
- View our tutorial on converting to the Universal Render Pipeline.
- Compatible with Unity 2020.3

* Not compatible with Unreal Engine
Change Log
1.01
- Updated pack to Unity 2020.3
- General pack cleanup
Share
Great pack and easy to use
Great amount of assets for the price, good support and conversion to URP. I have been able to quickly use these and adapt them in my project and the style really matches my low poly design. Thanks again for another great pack Synty!
Thanks for the kind words and taking the time to leave a review. Greatly appreciated.
Really cool !!! ...
They are really cool and easy to use.I want to collect them all : ).
Excellent study material in stylised particle composition!
Had a blast learning the various ways particles can be assembled and ended up converting them to Blender particle system for use in cinematics. lowpoly/10
Thanks for taking the time to leave a review.
Would love this on unreal
Thanks, the review is appreciated.
please release for unreal engine
Thanks for the review. The particle systems between Unity and Unreal are vastly different so this is the main reason for it being Unity only.
View full details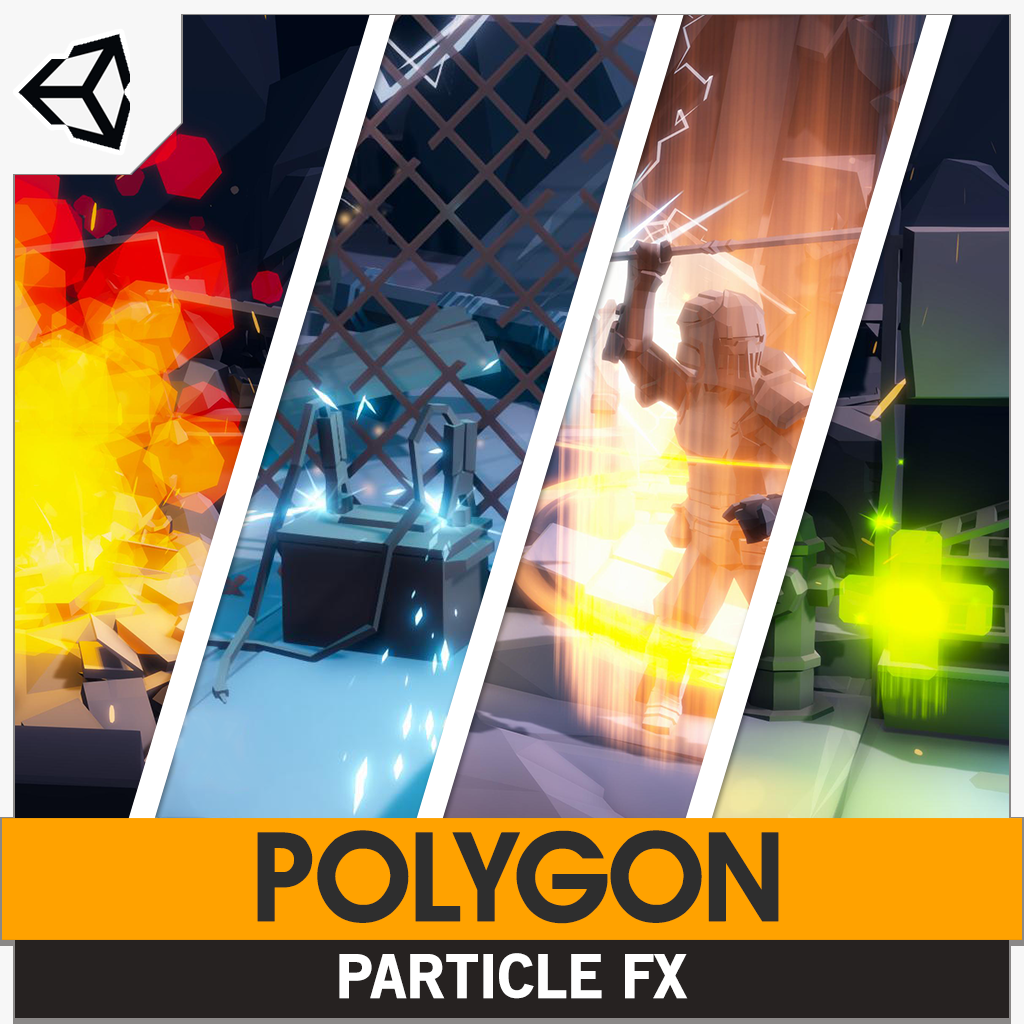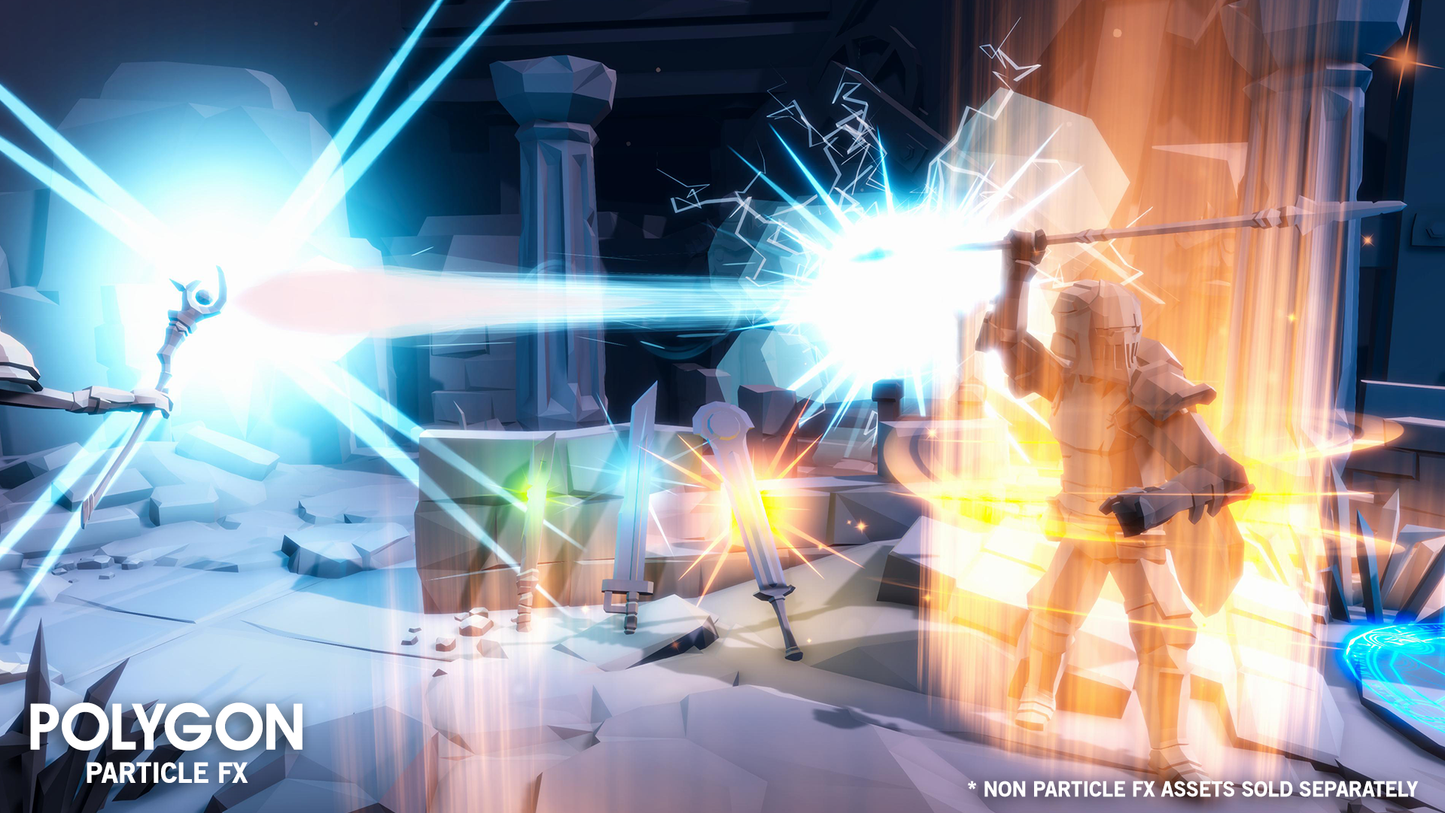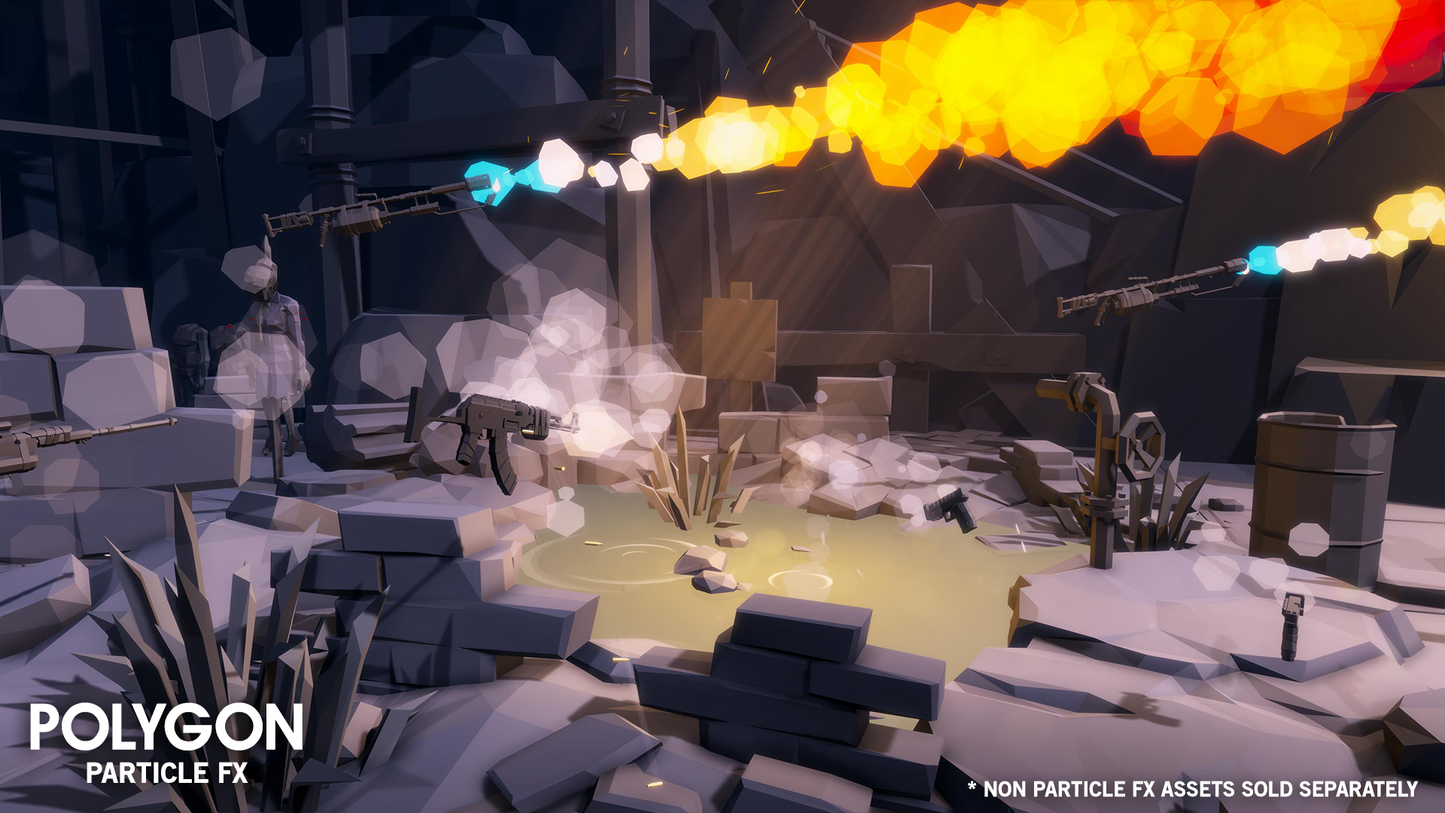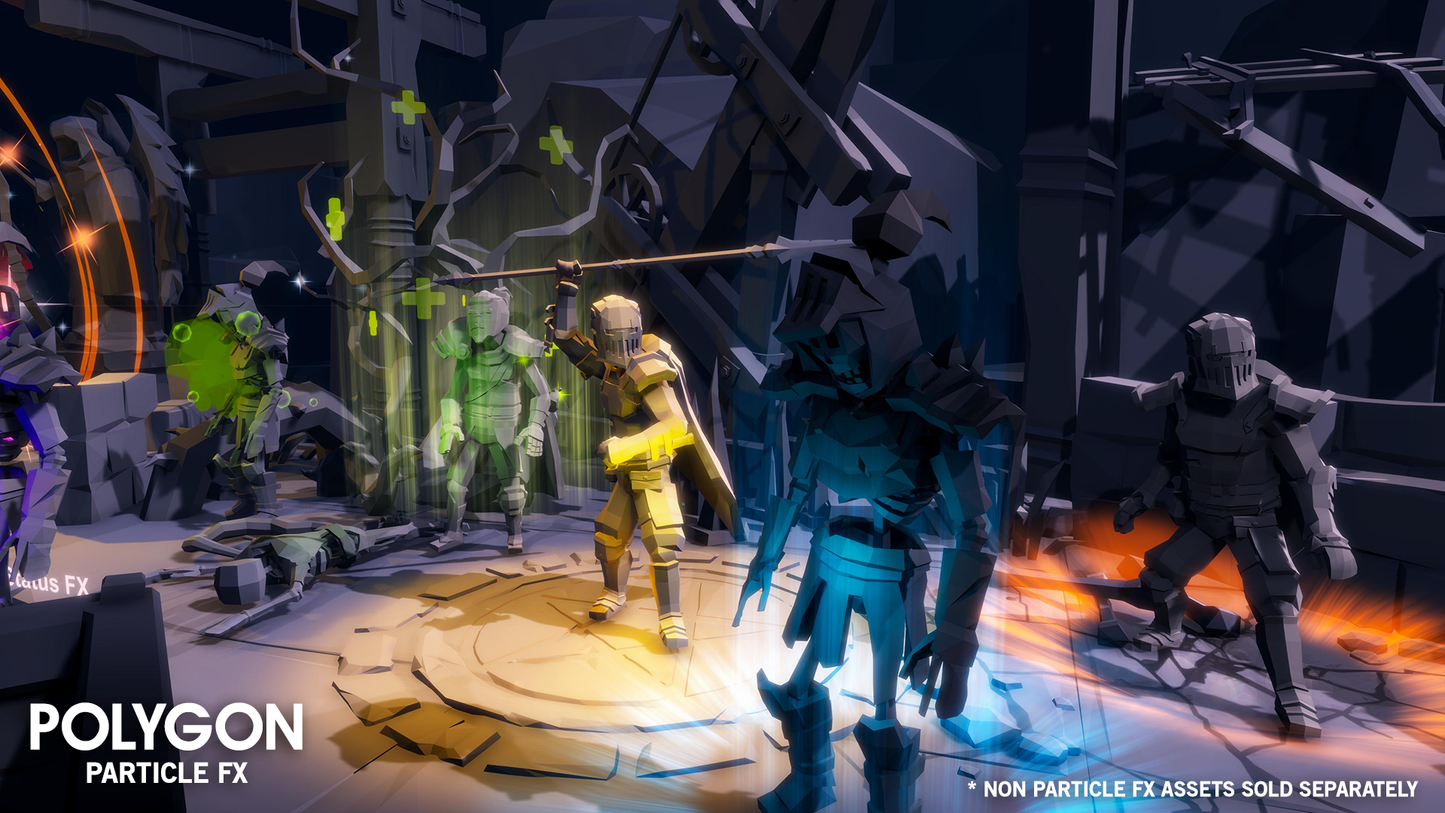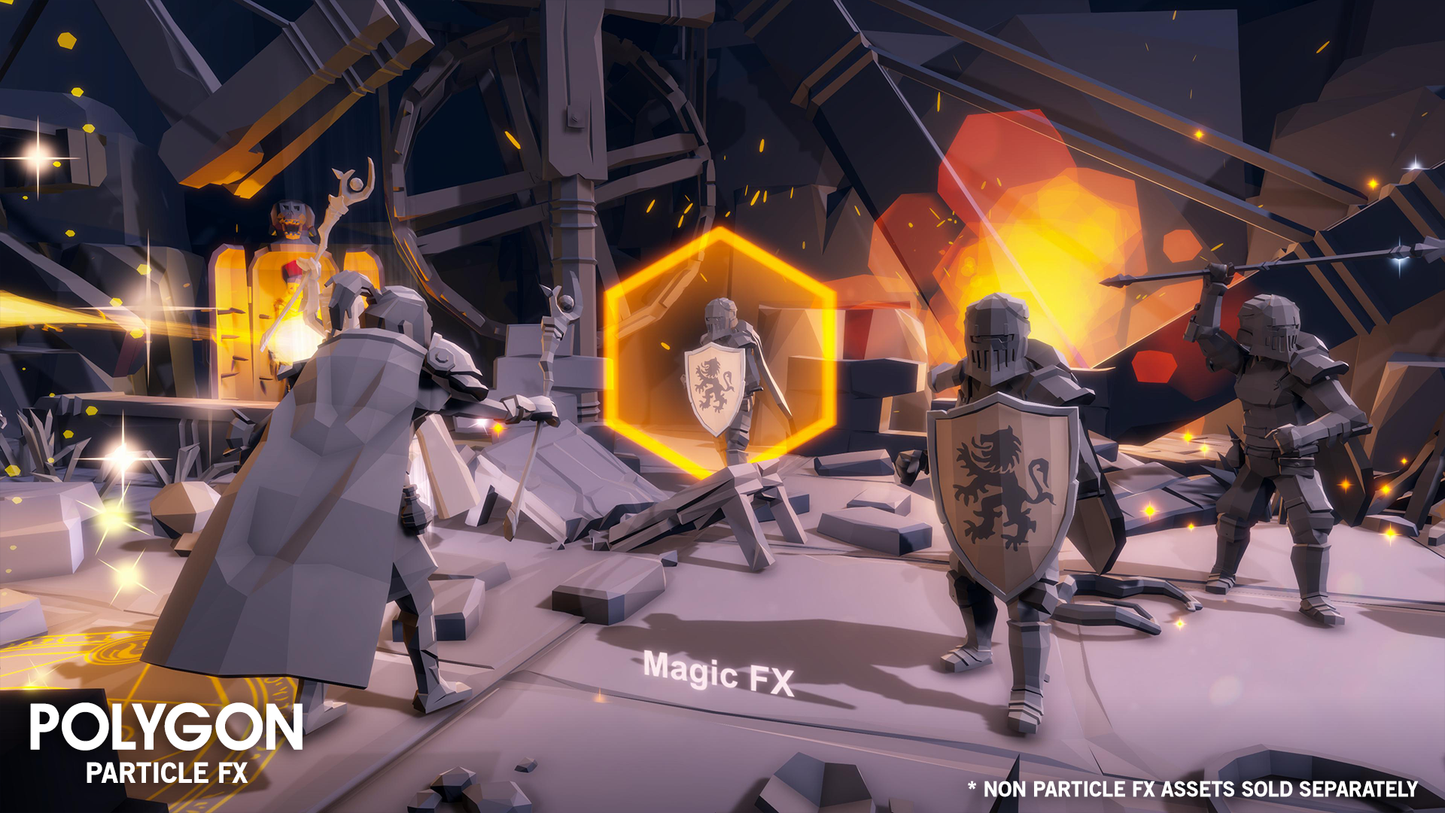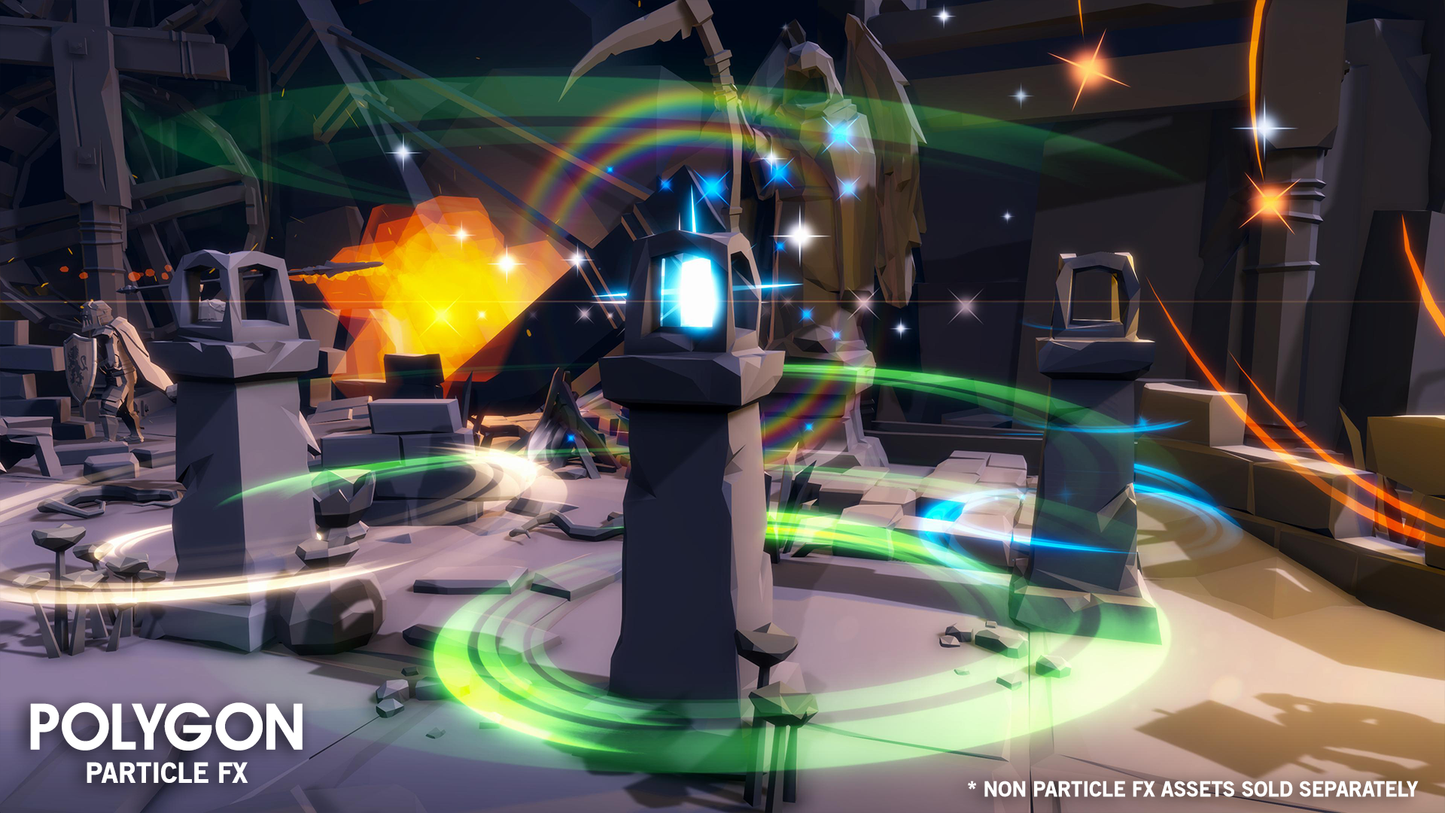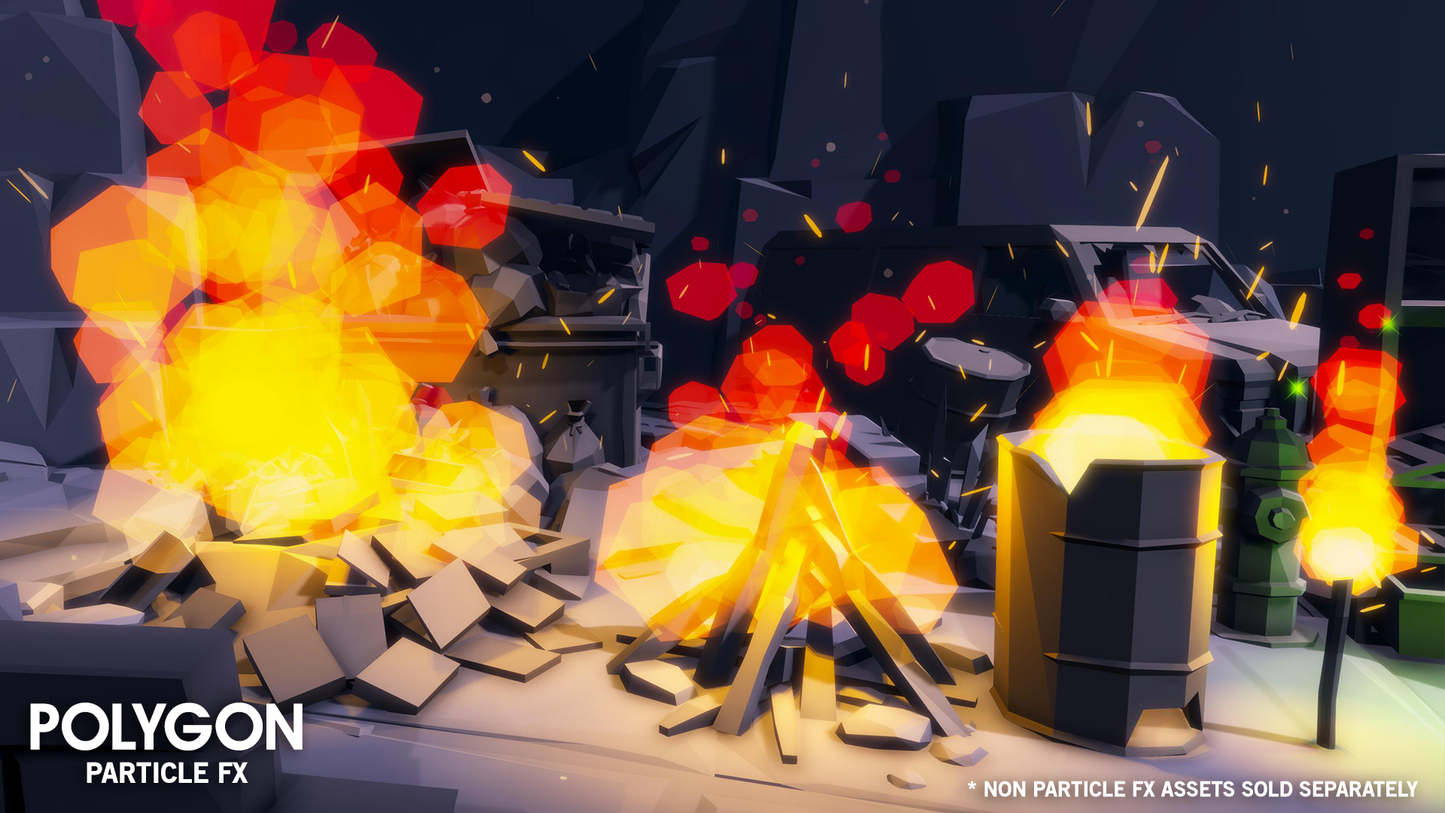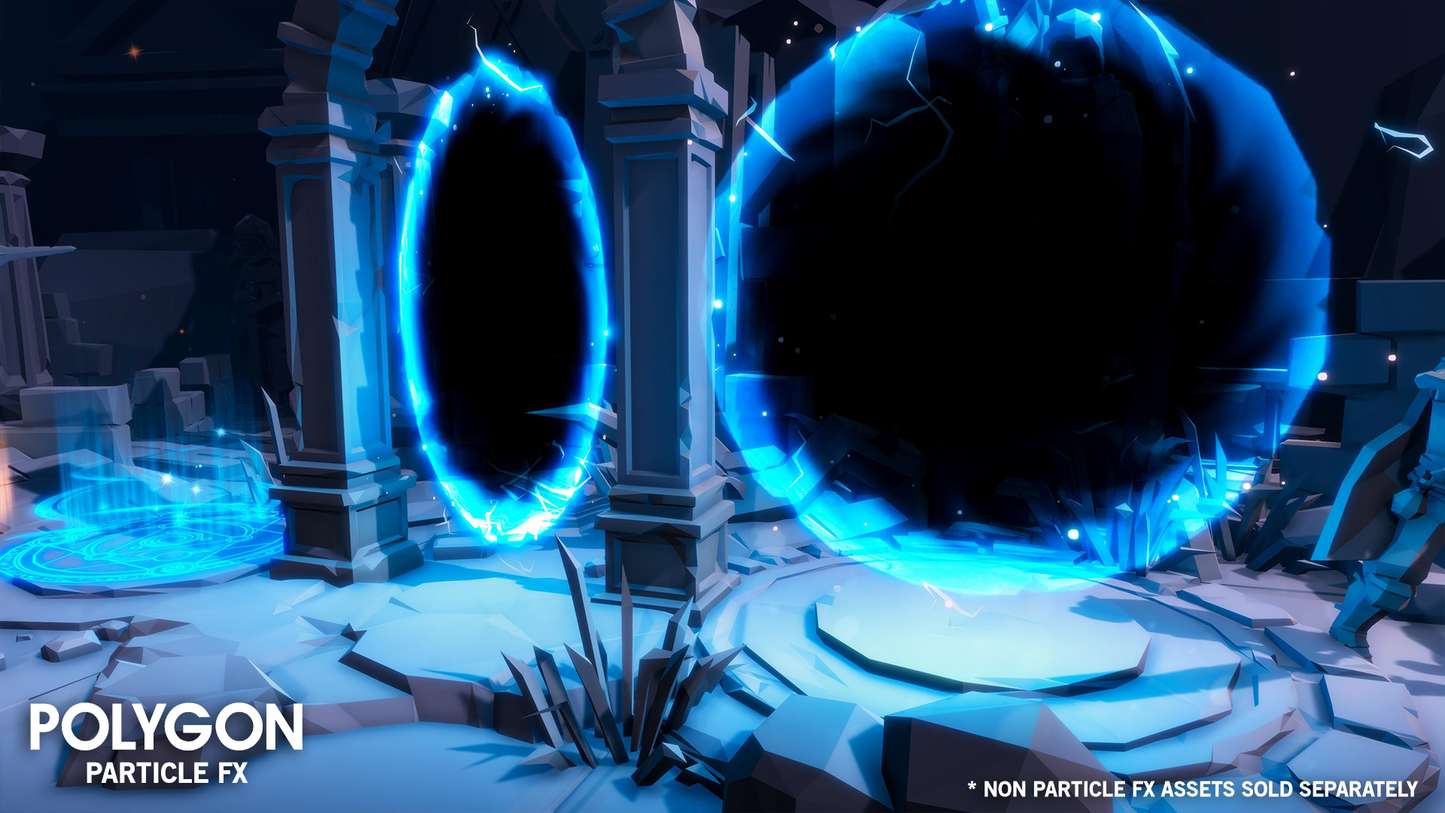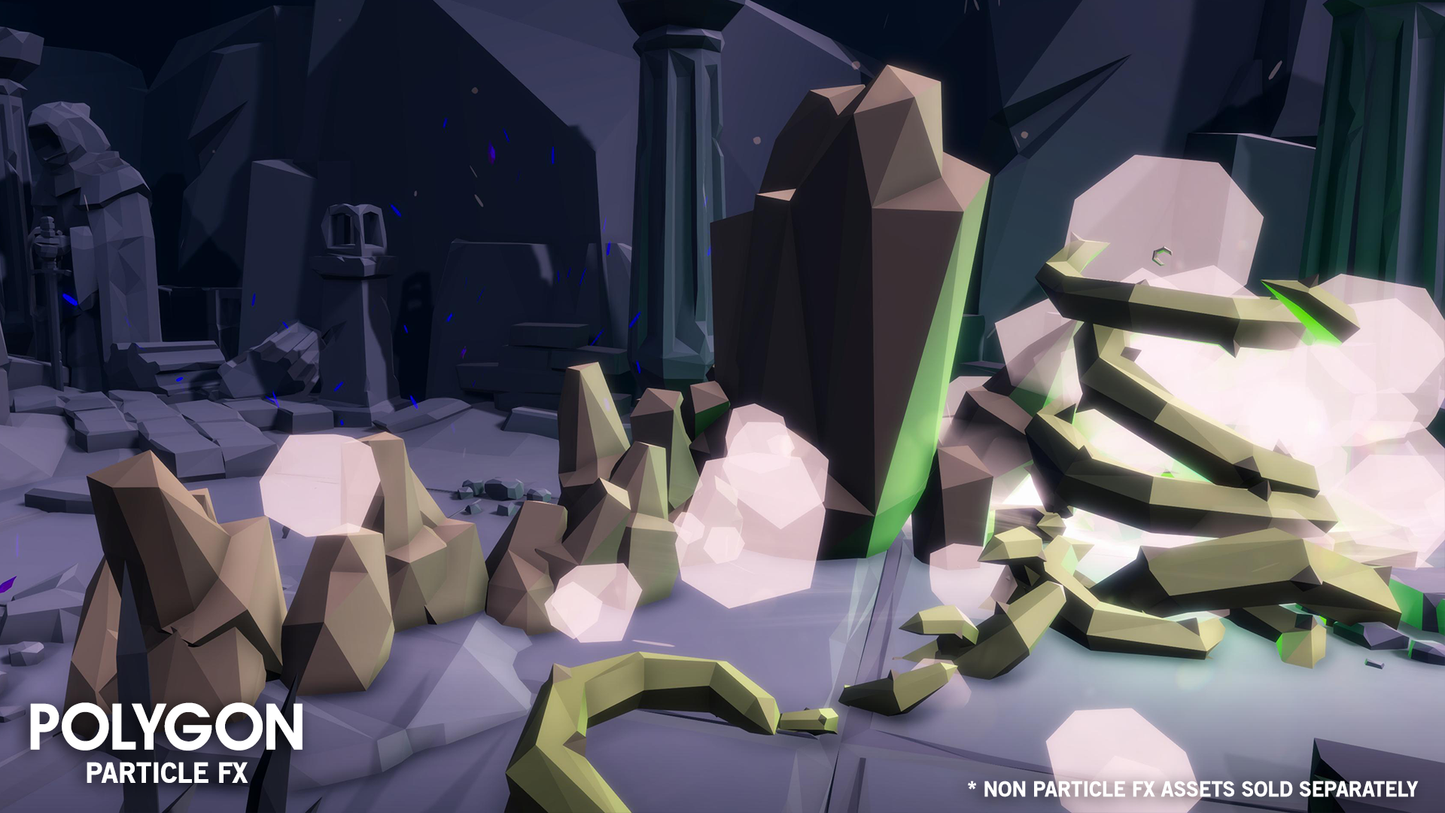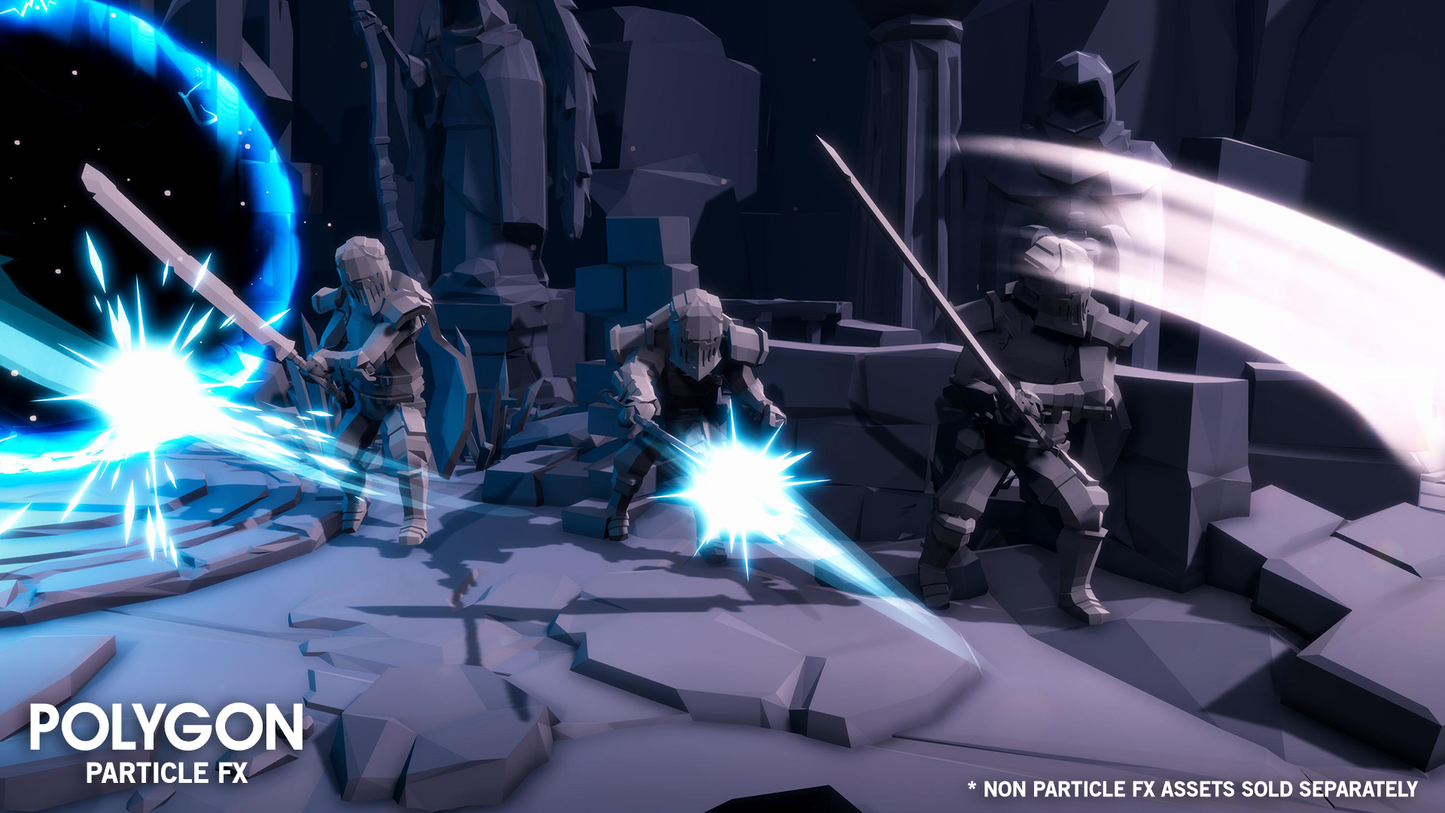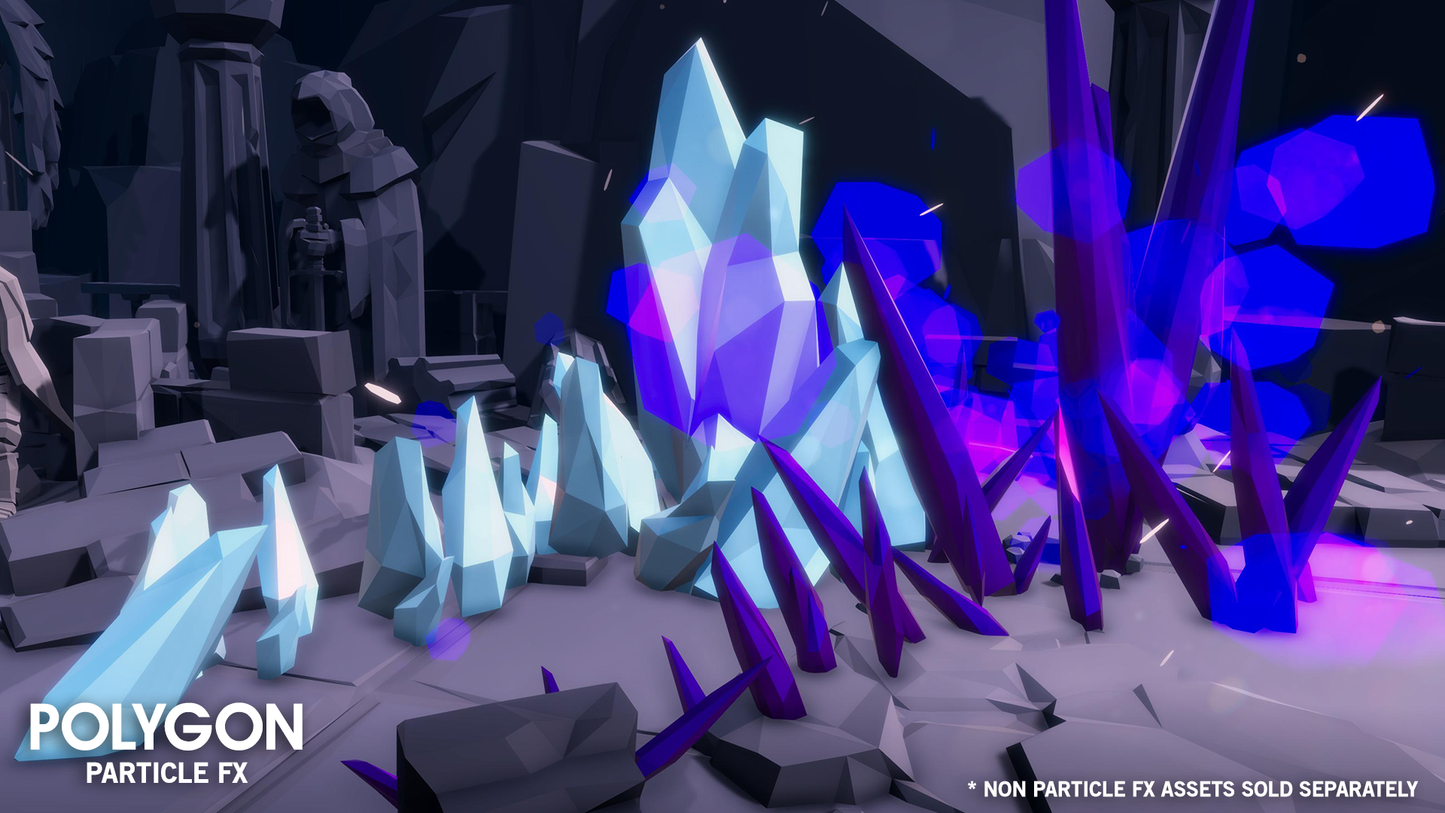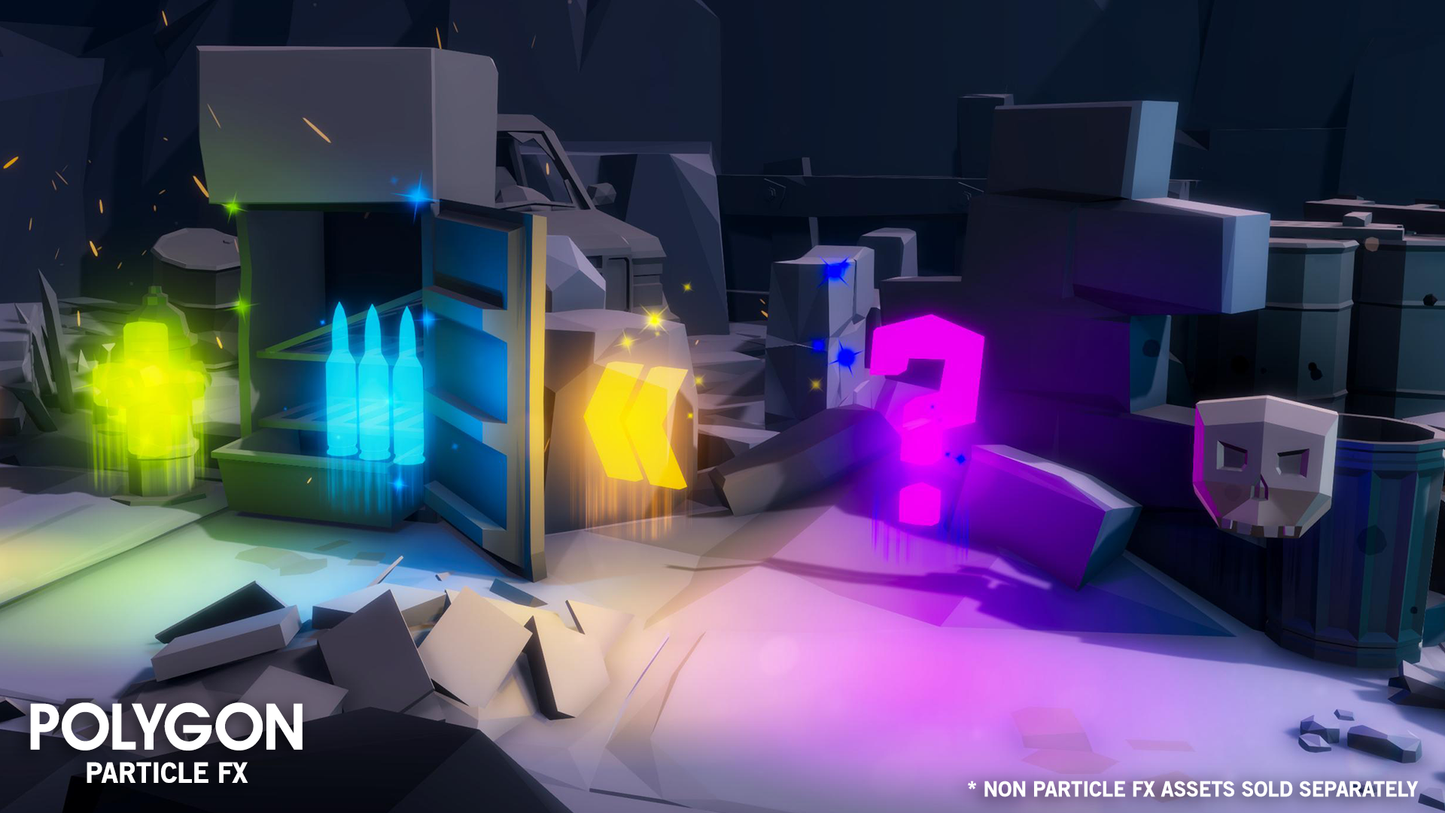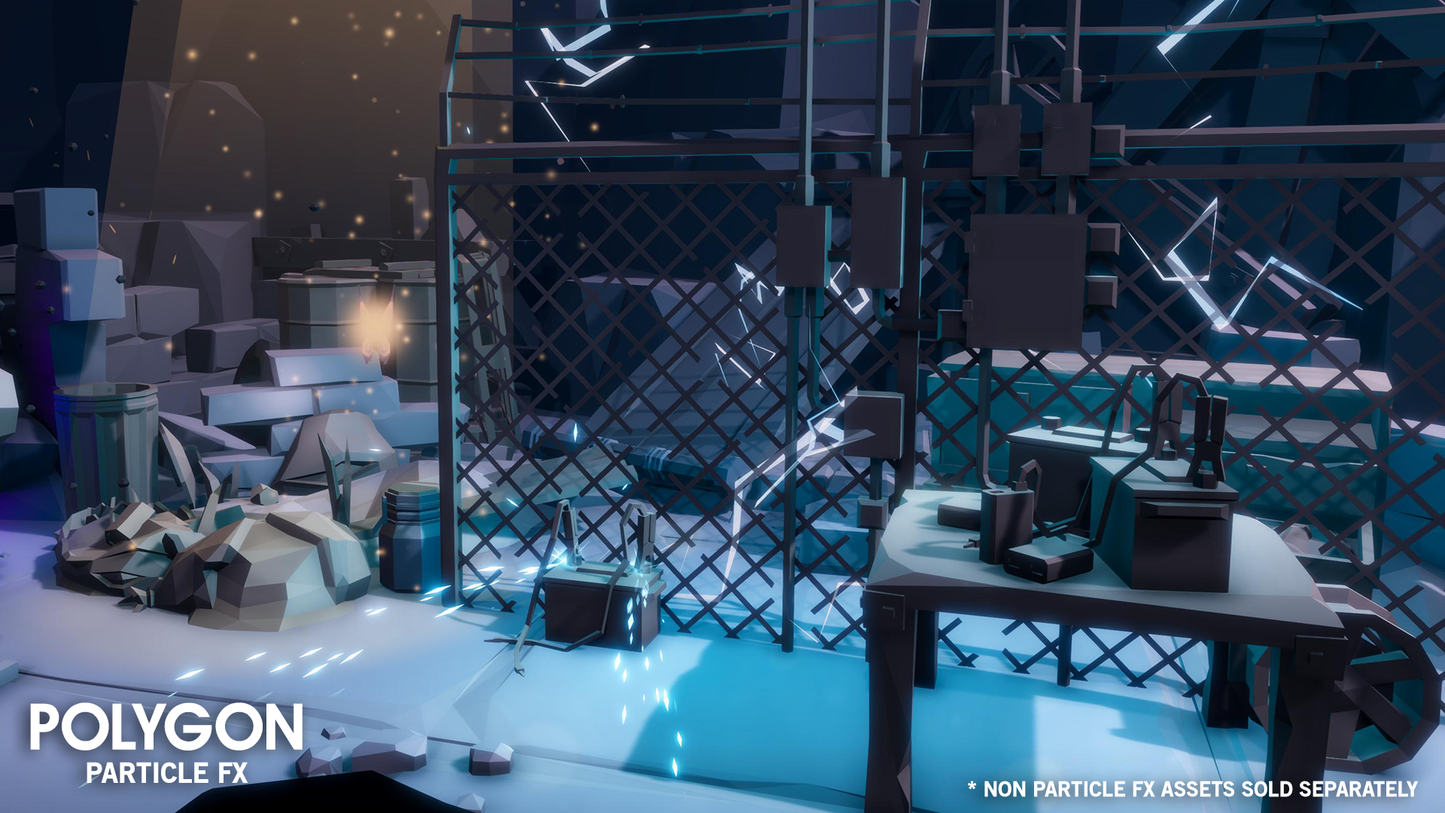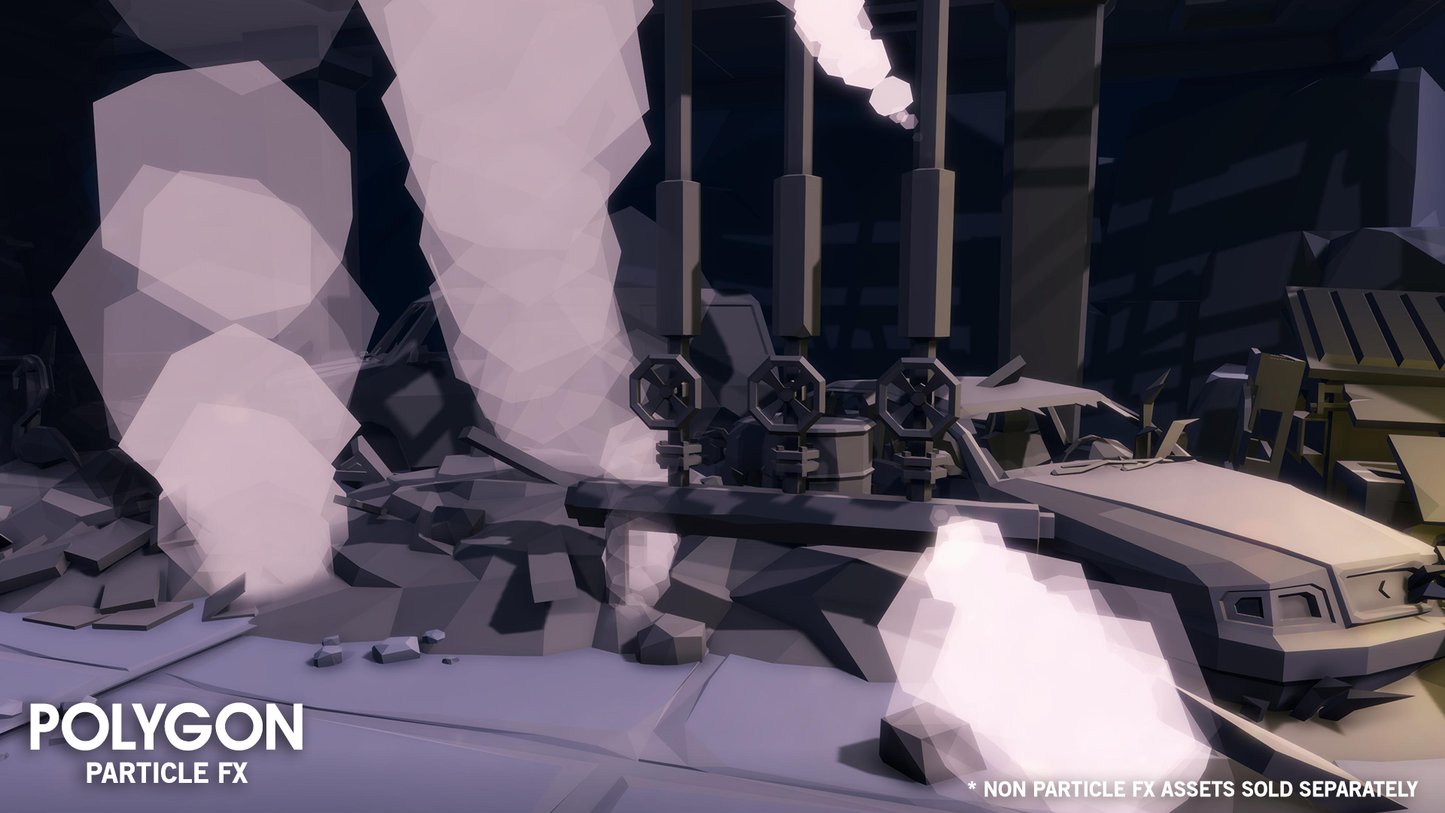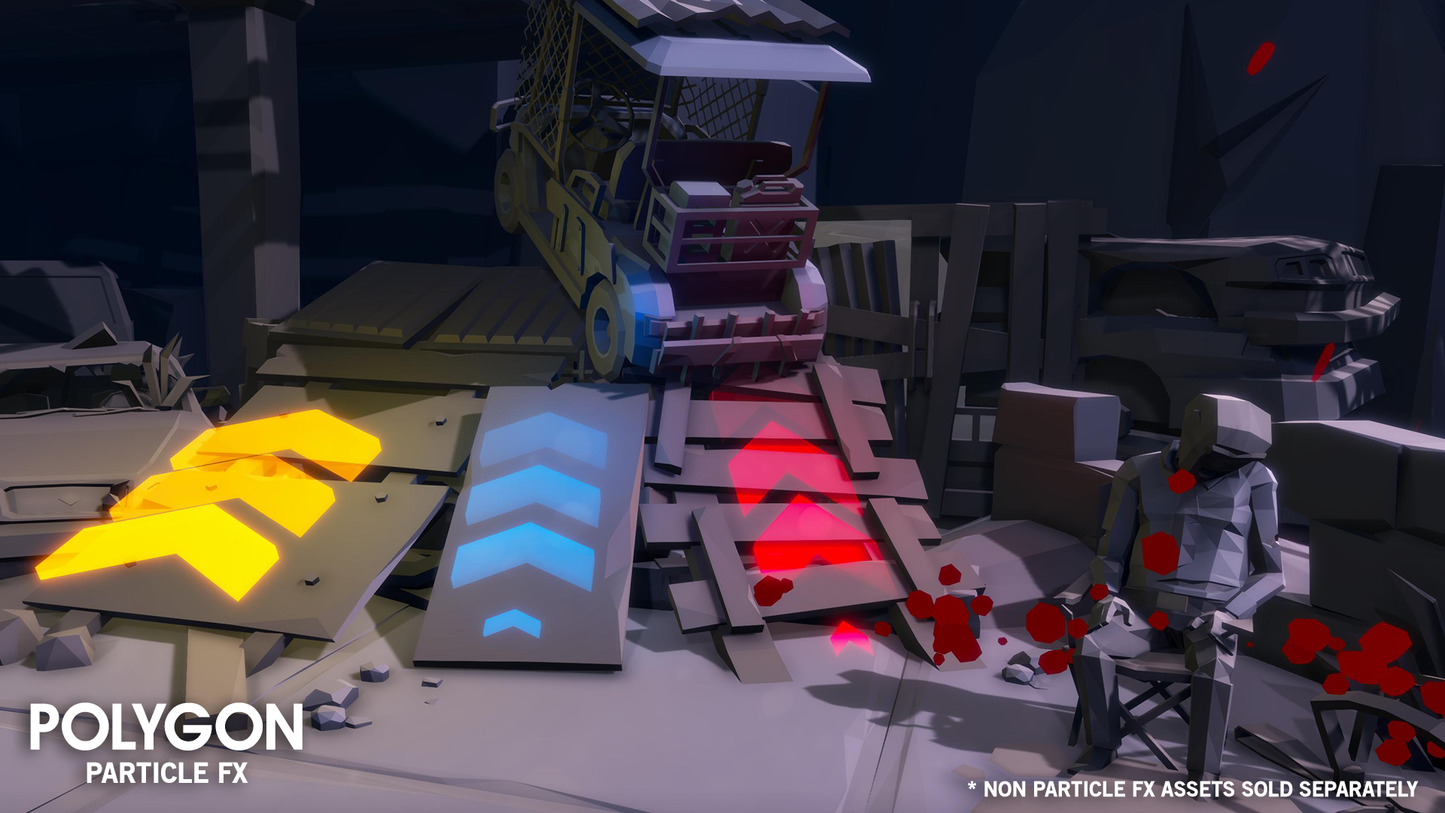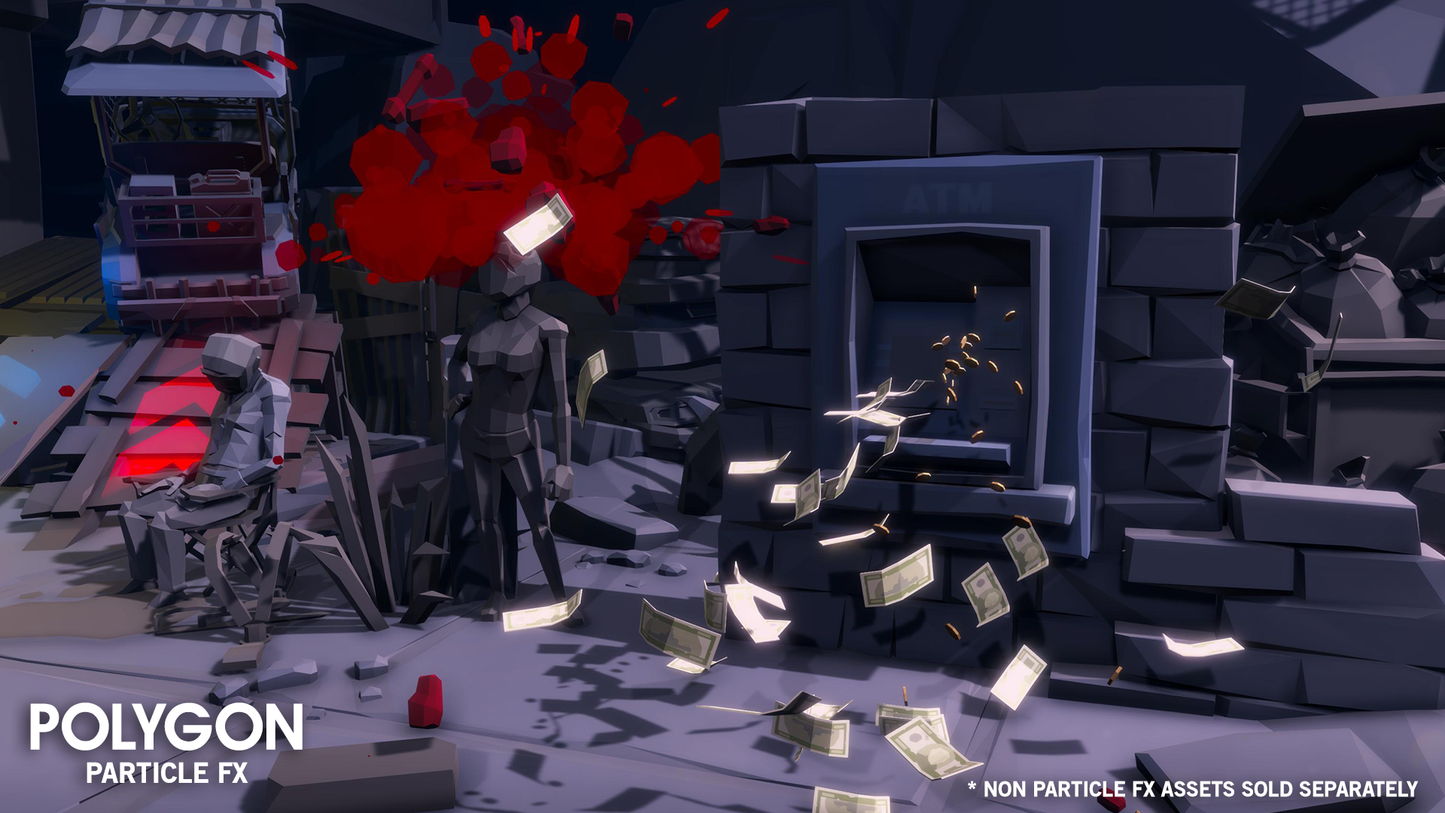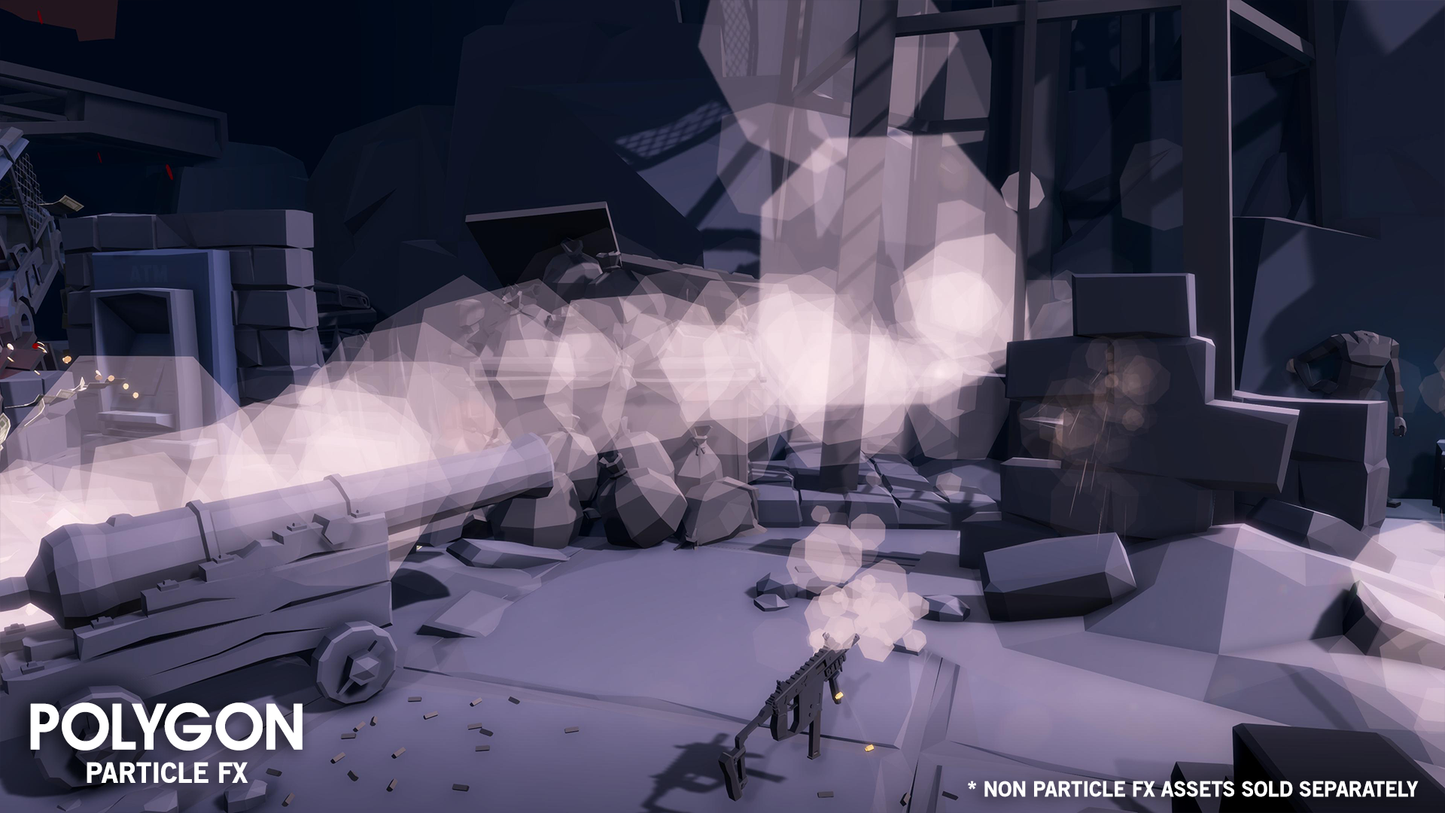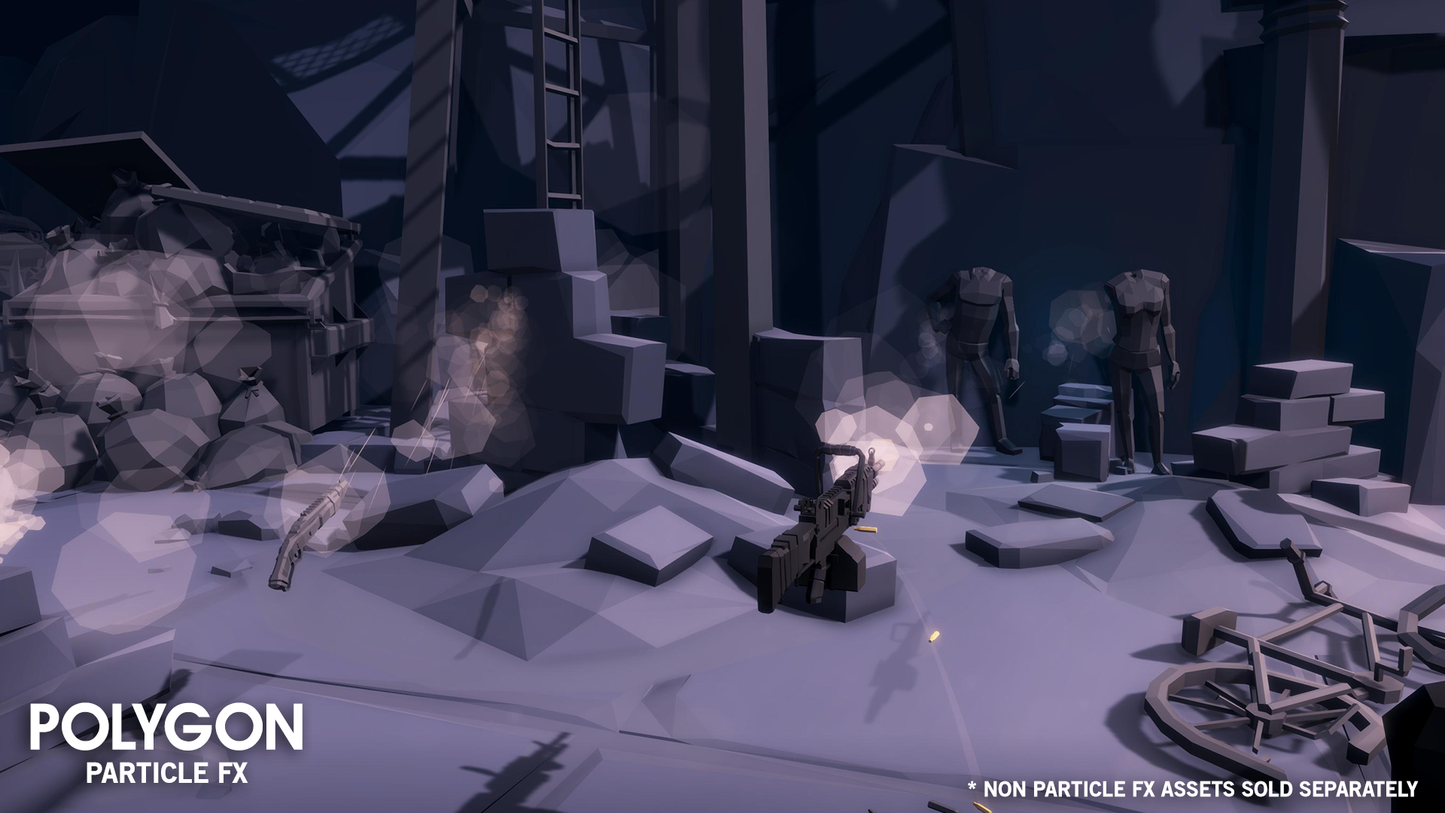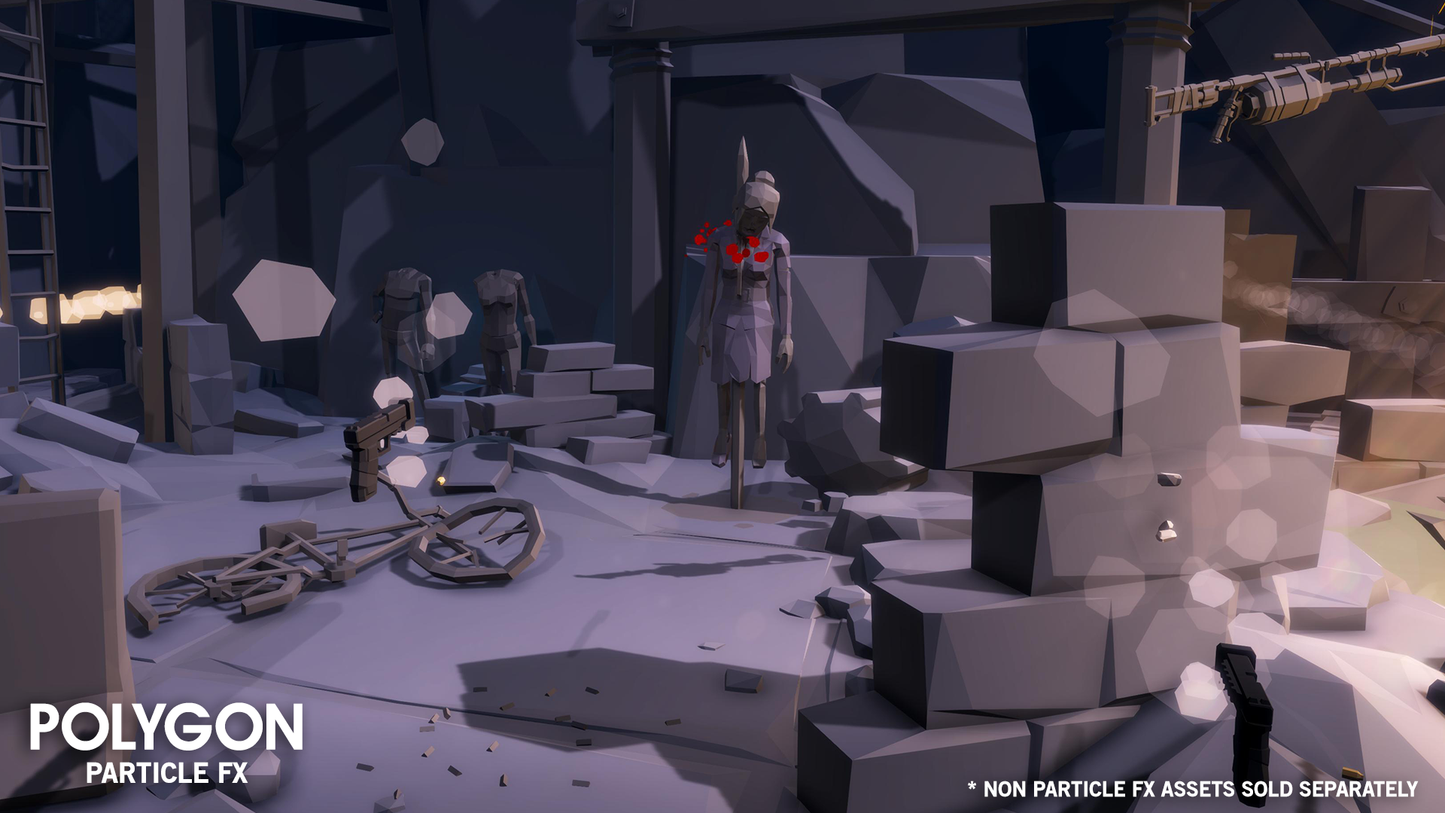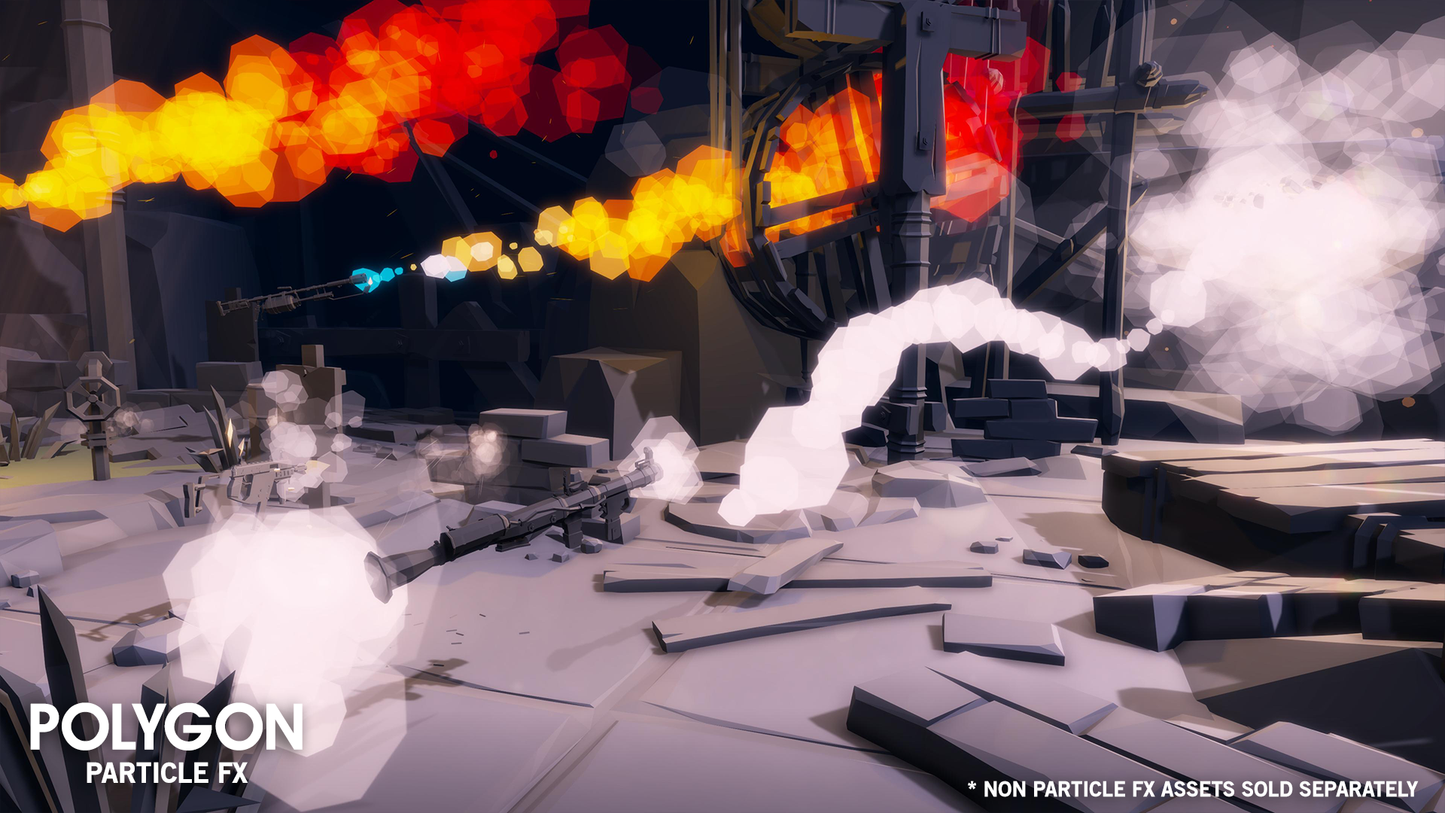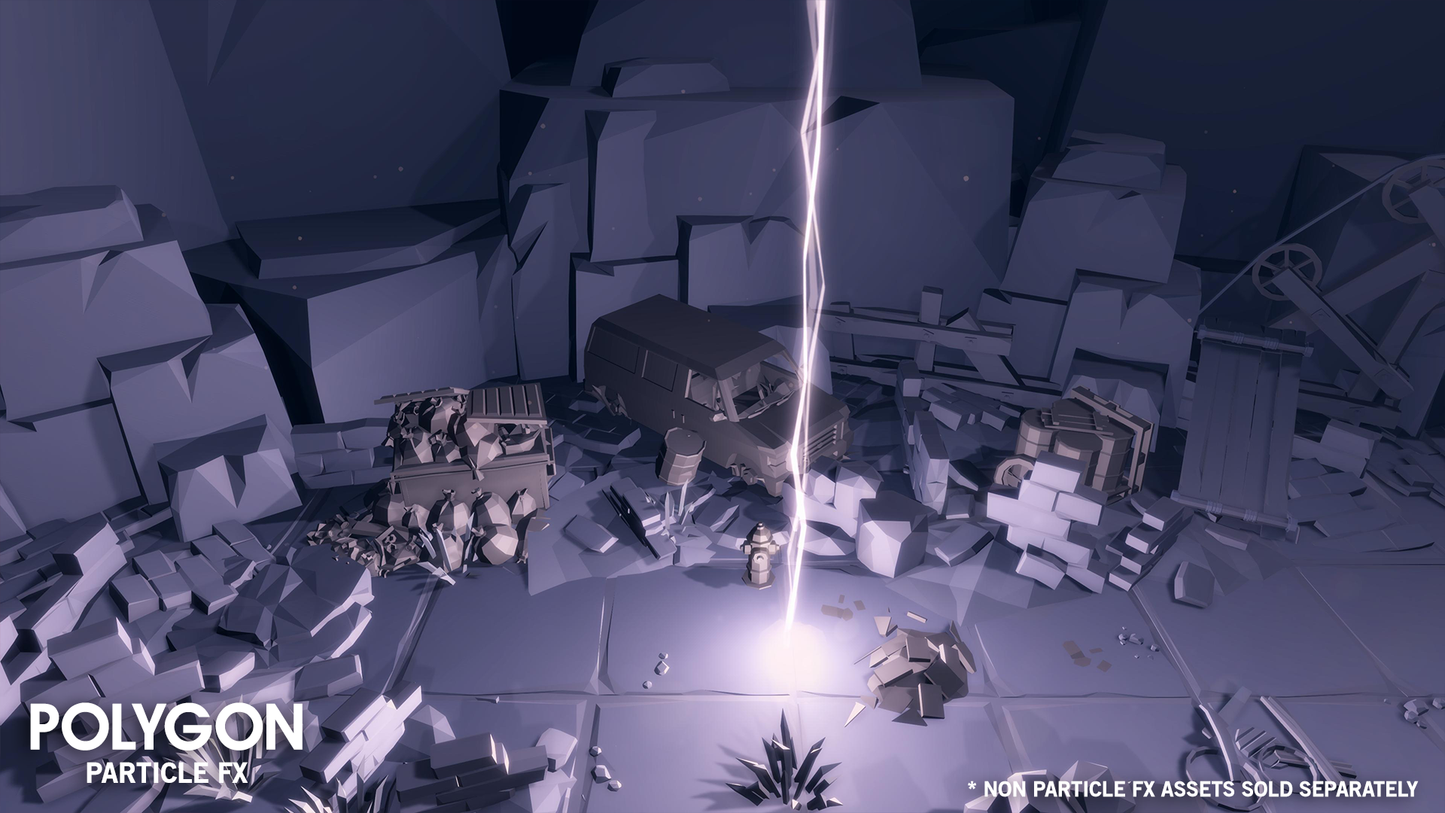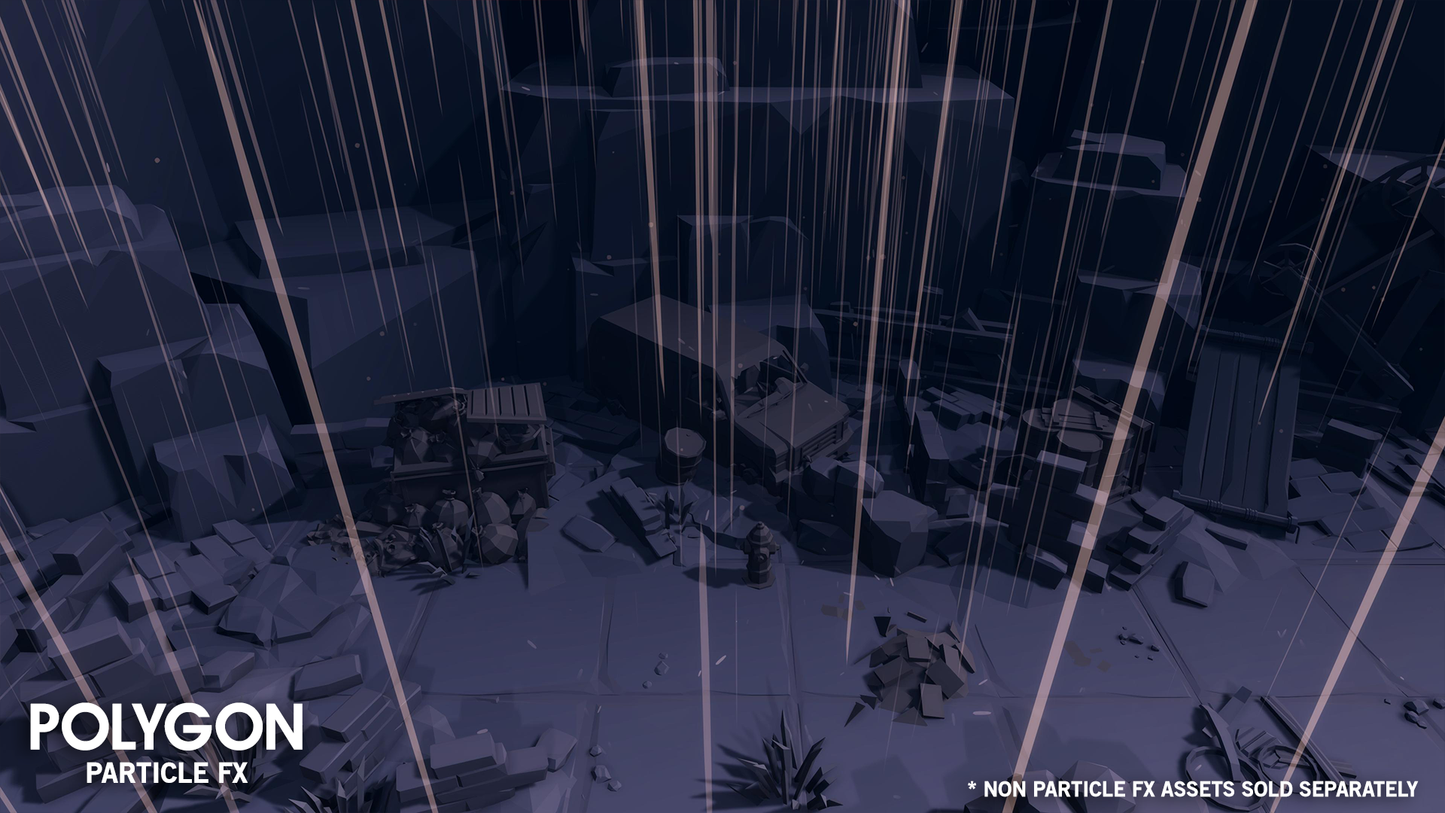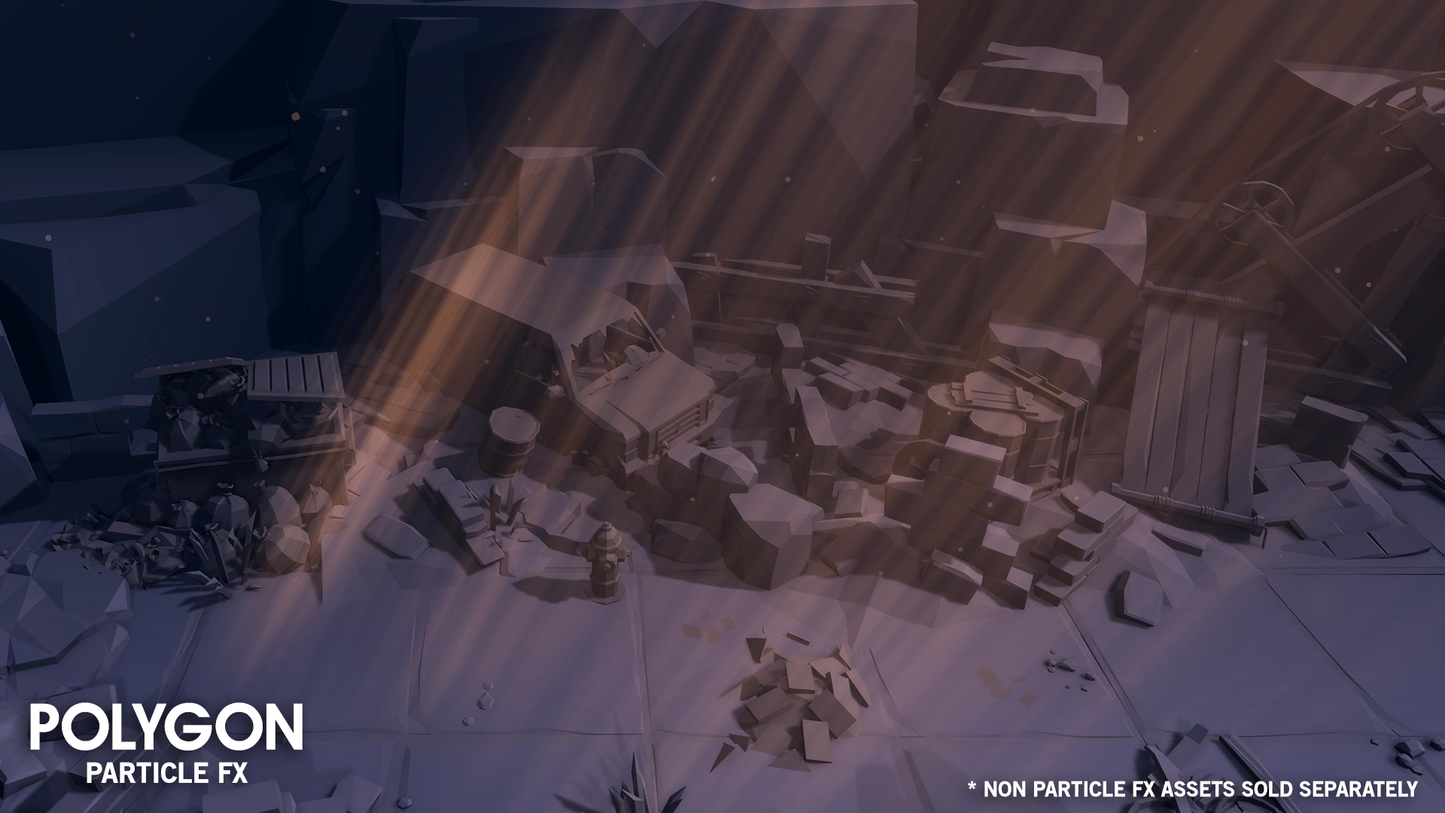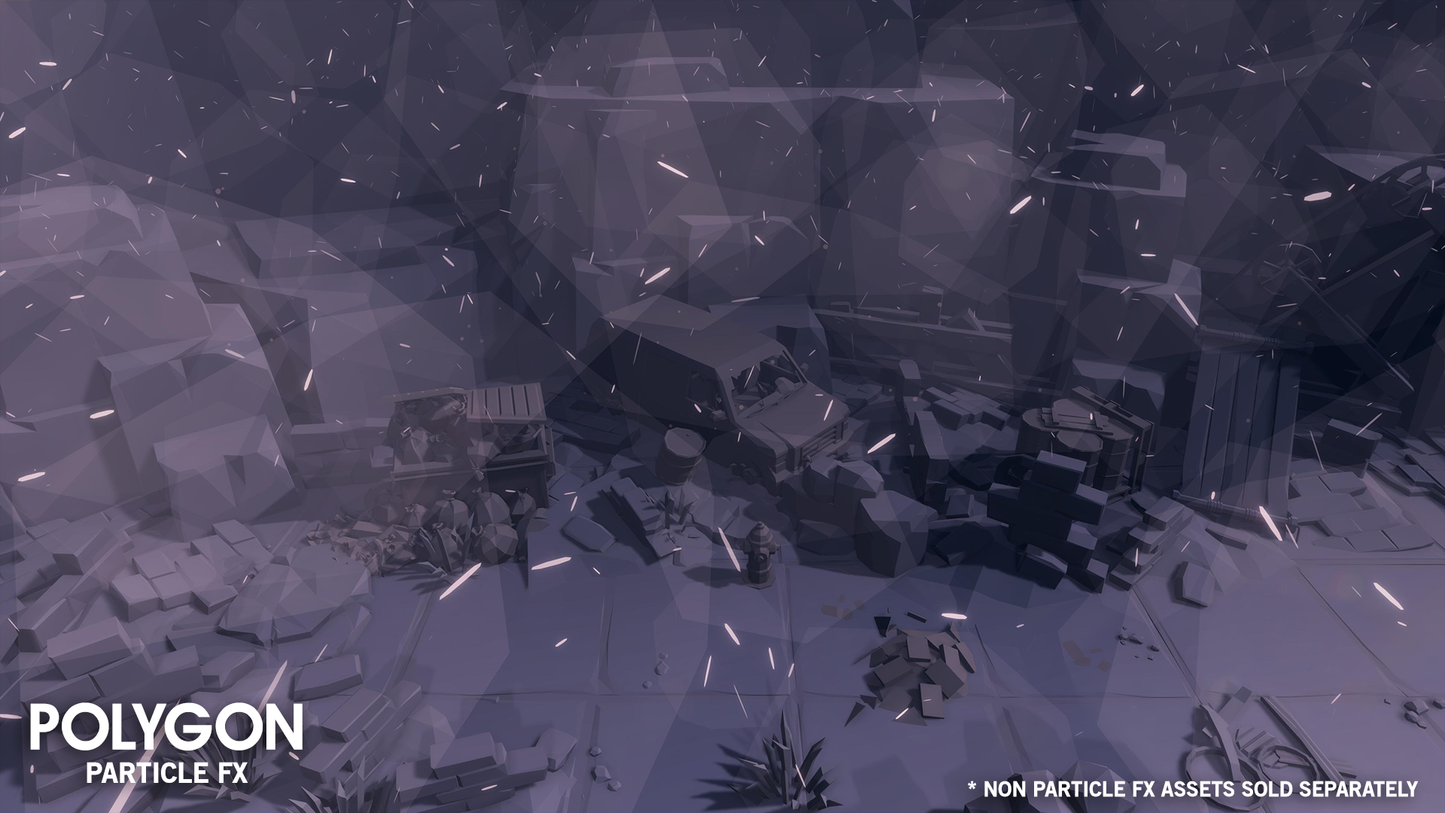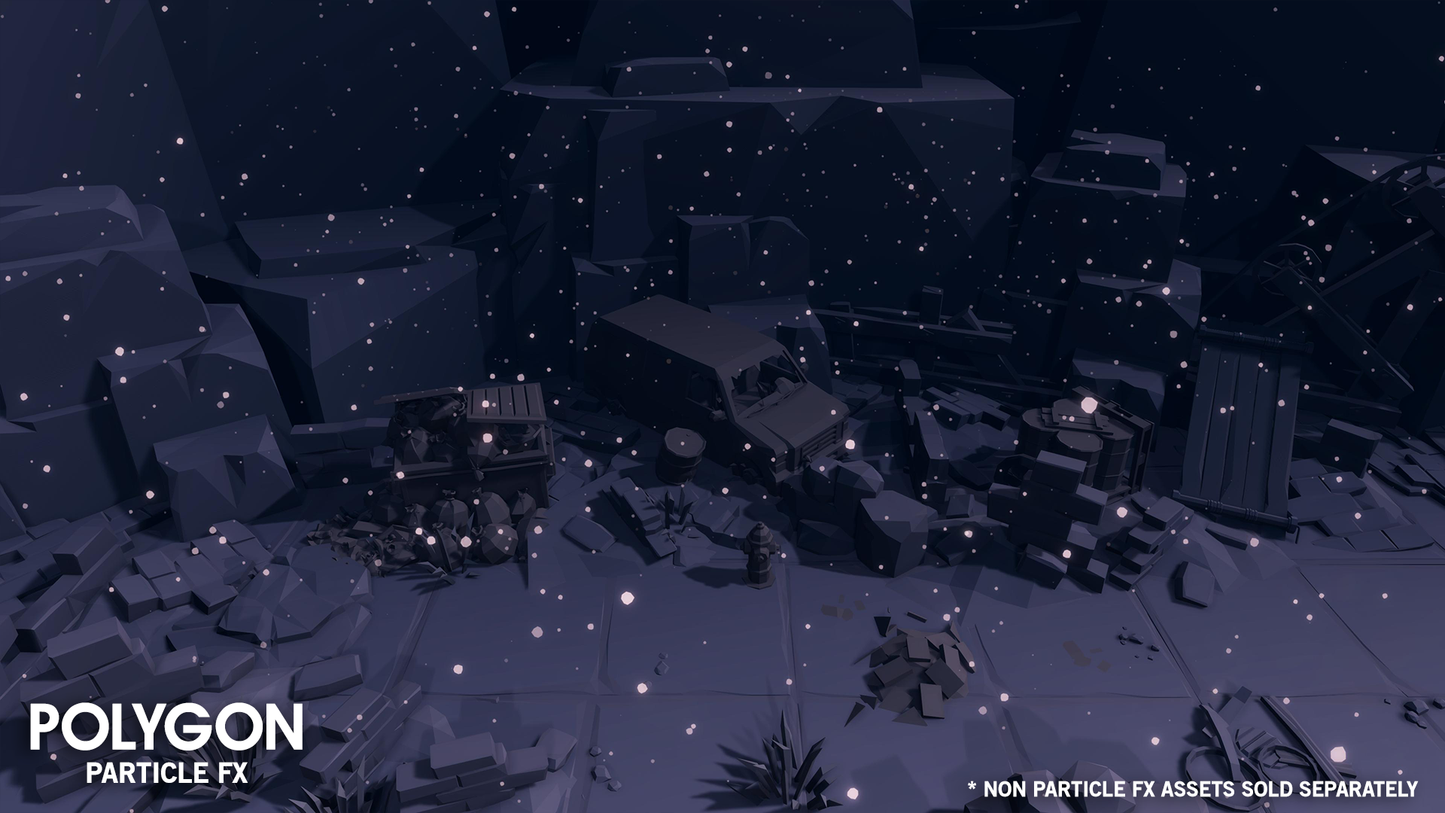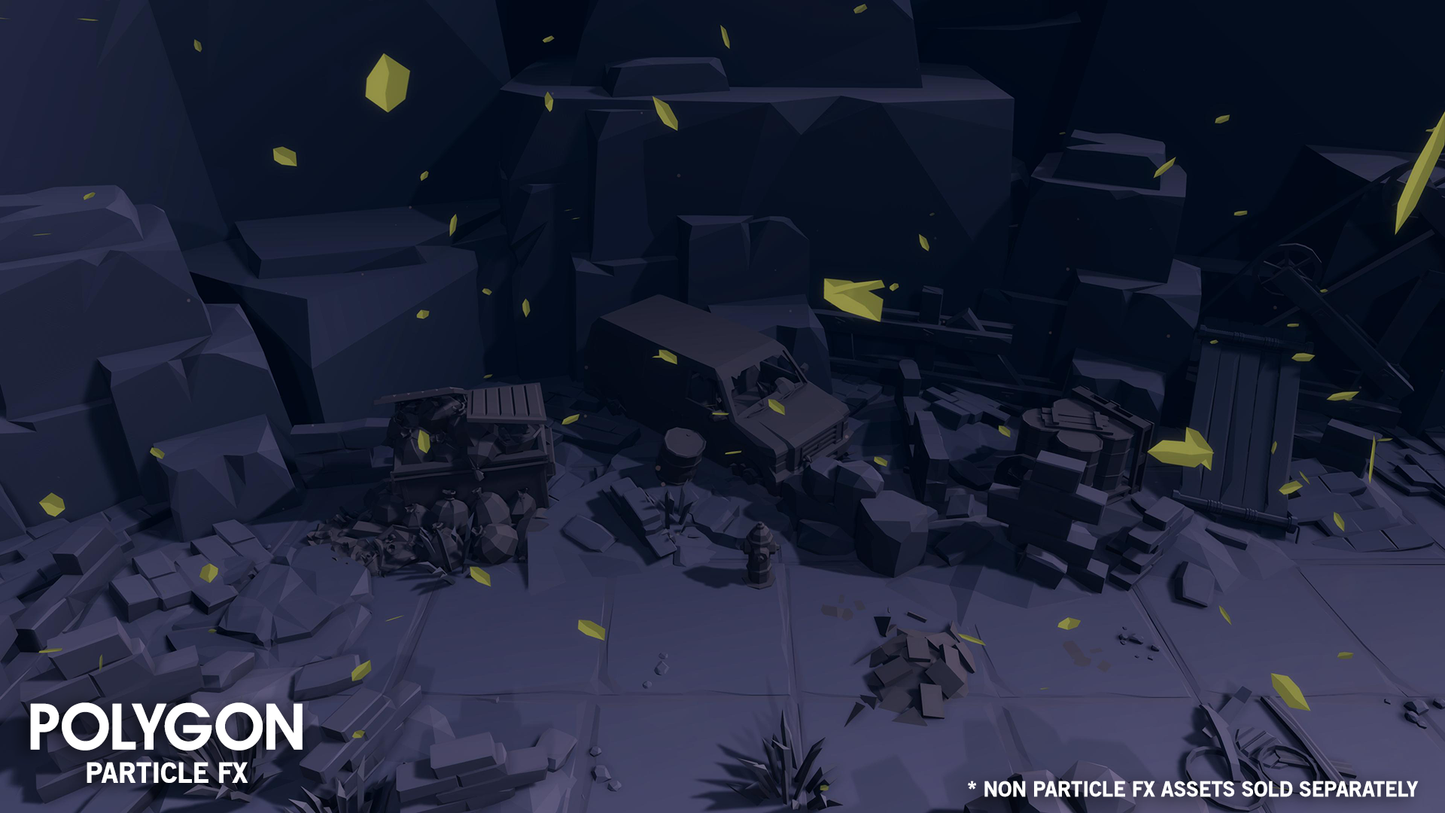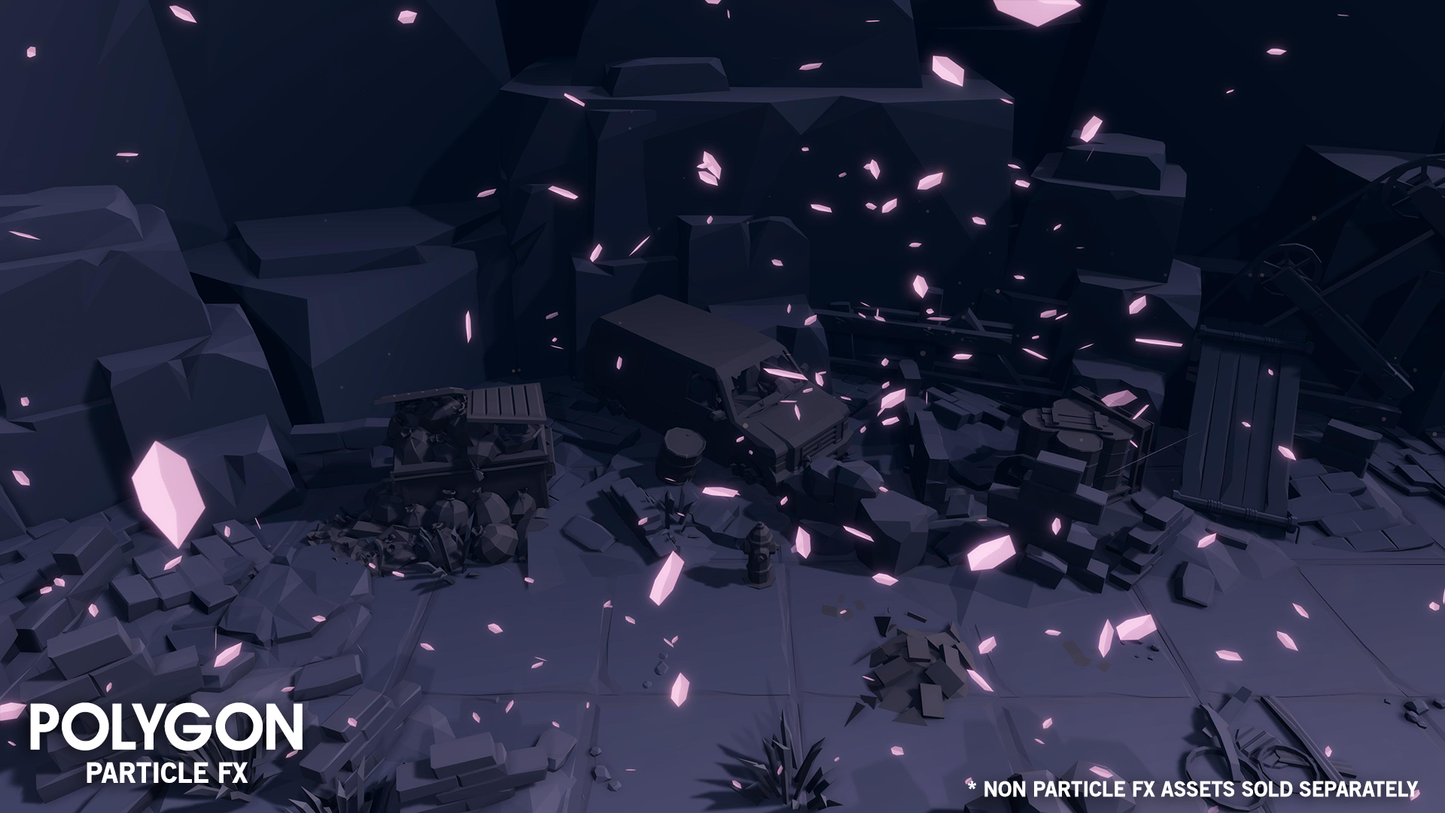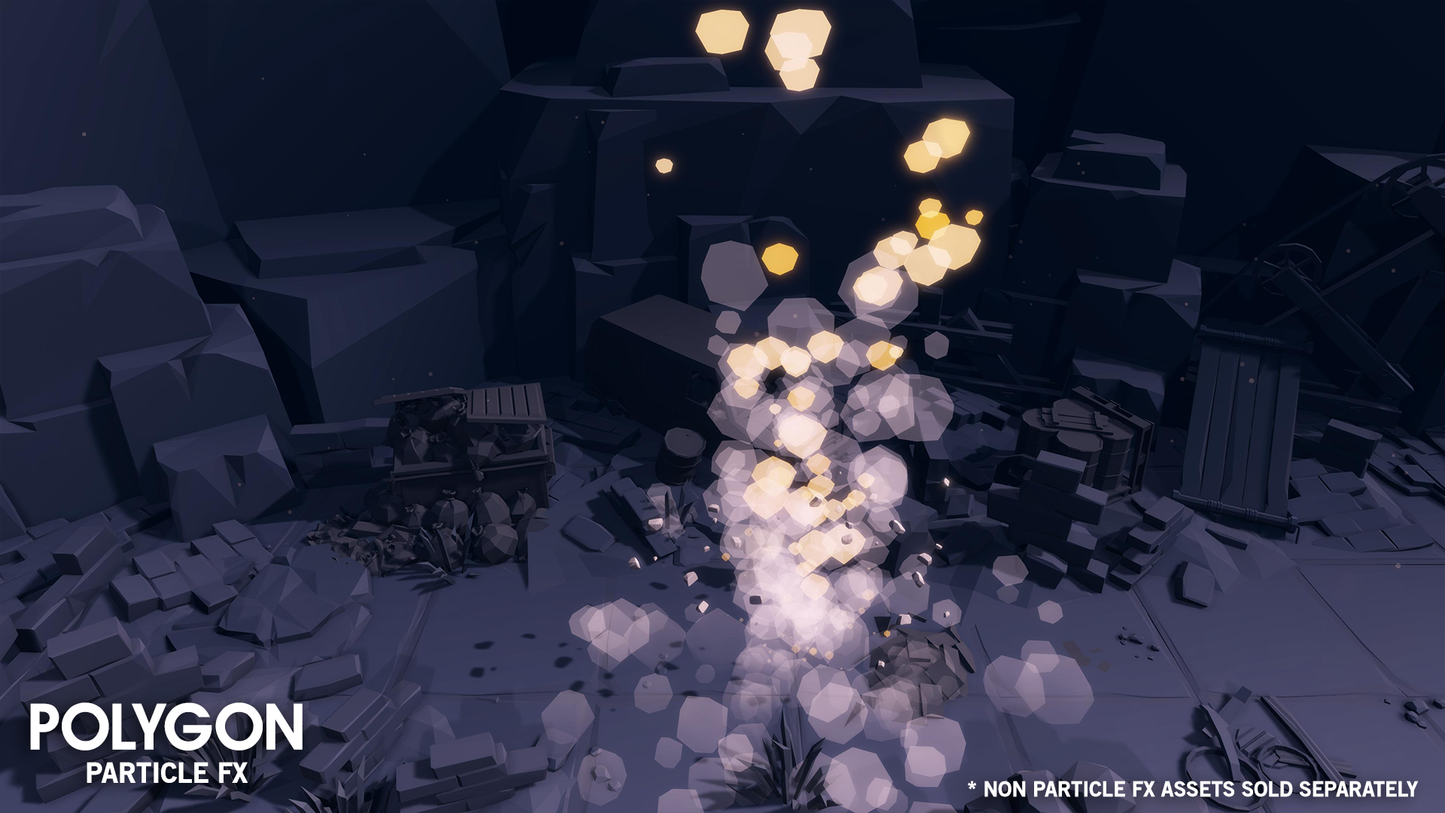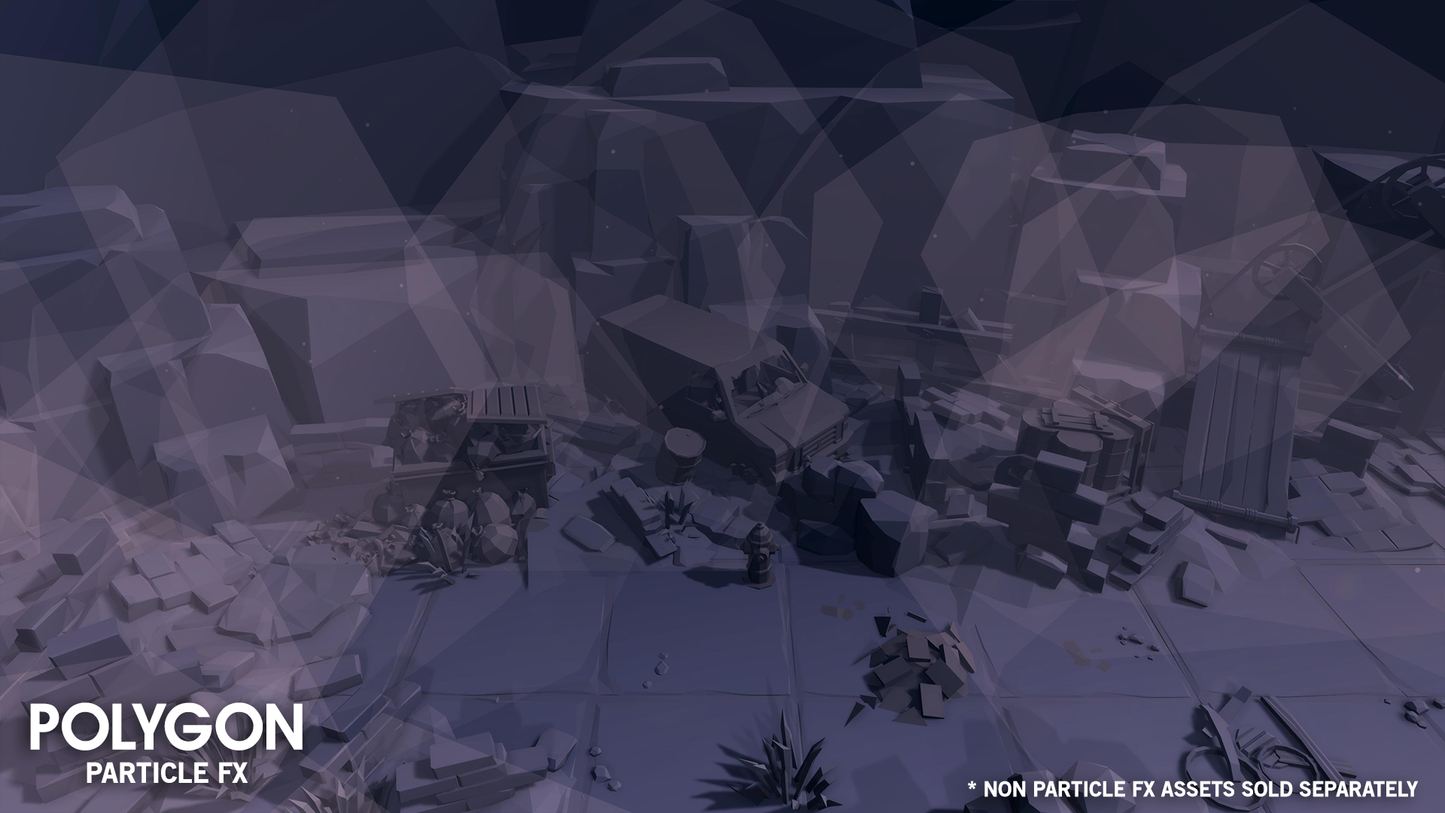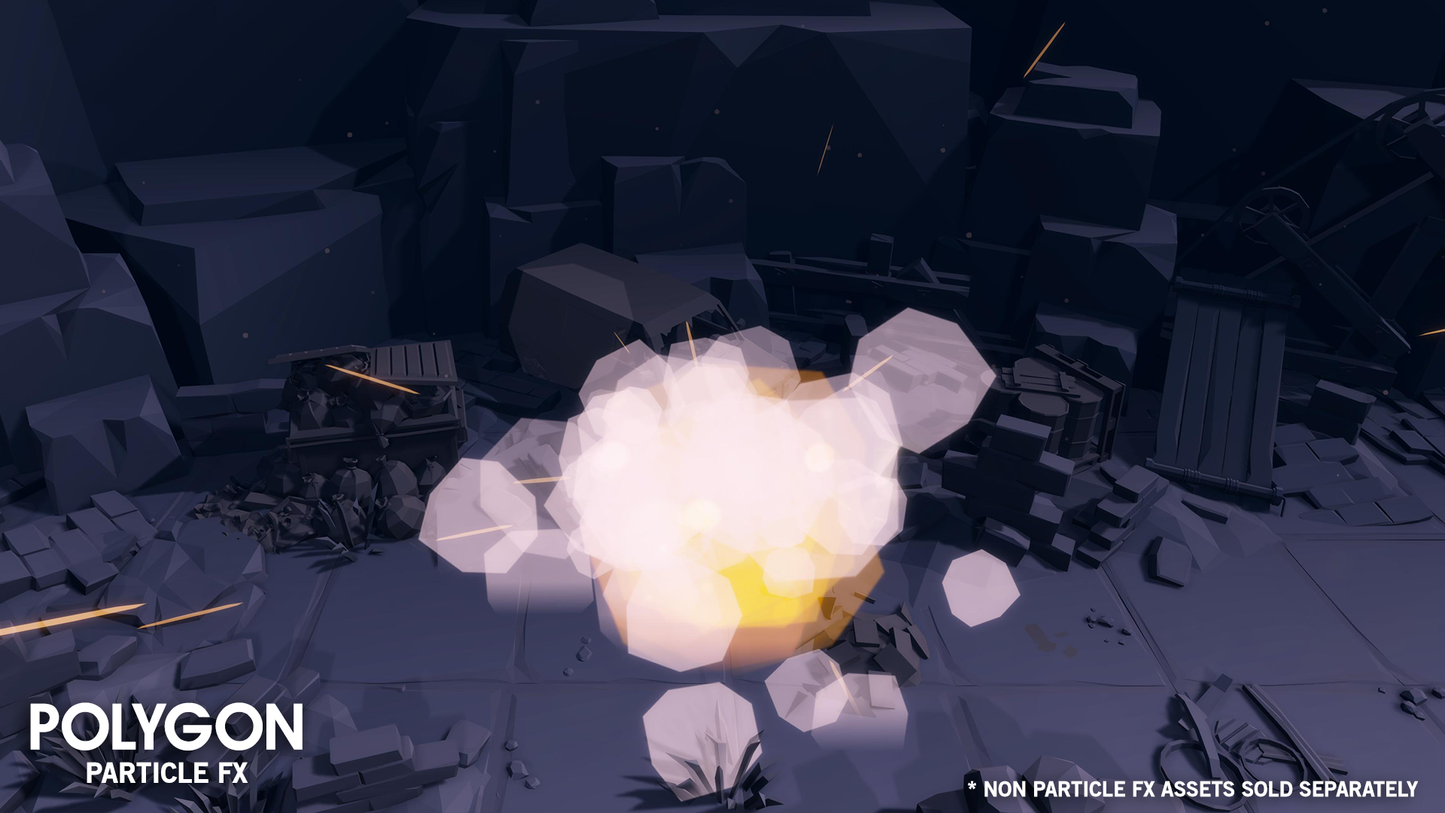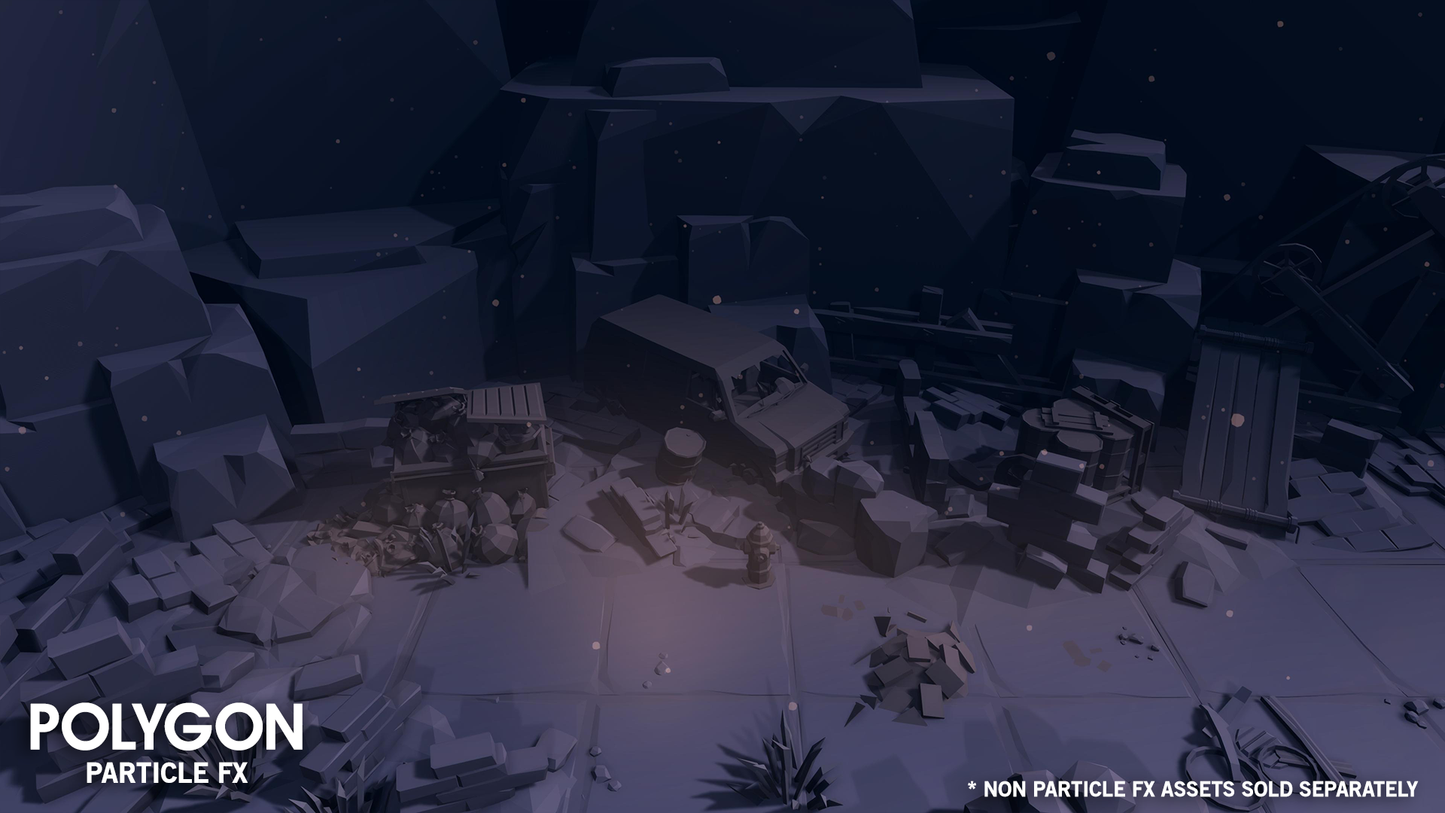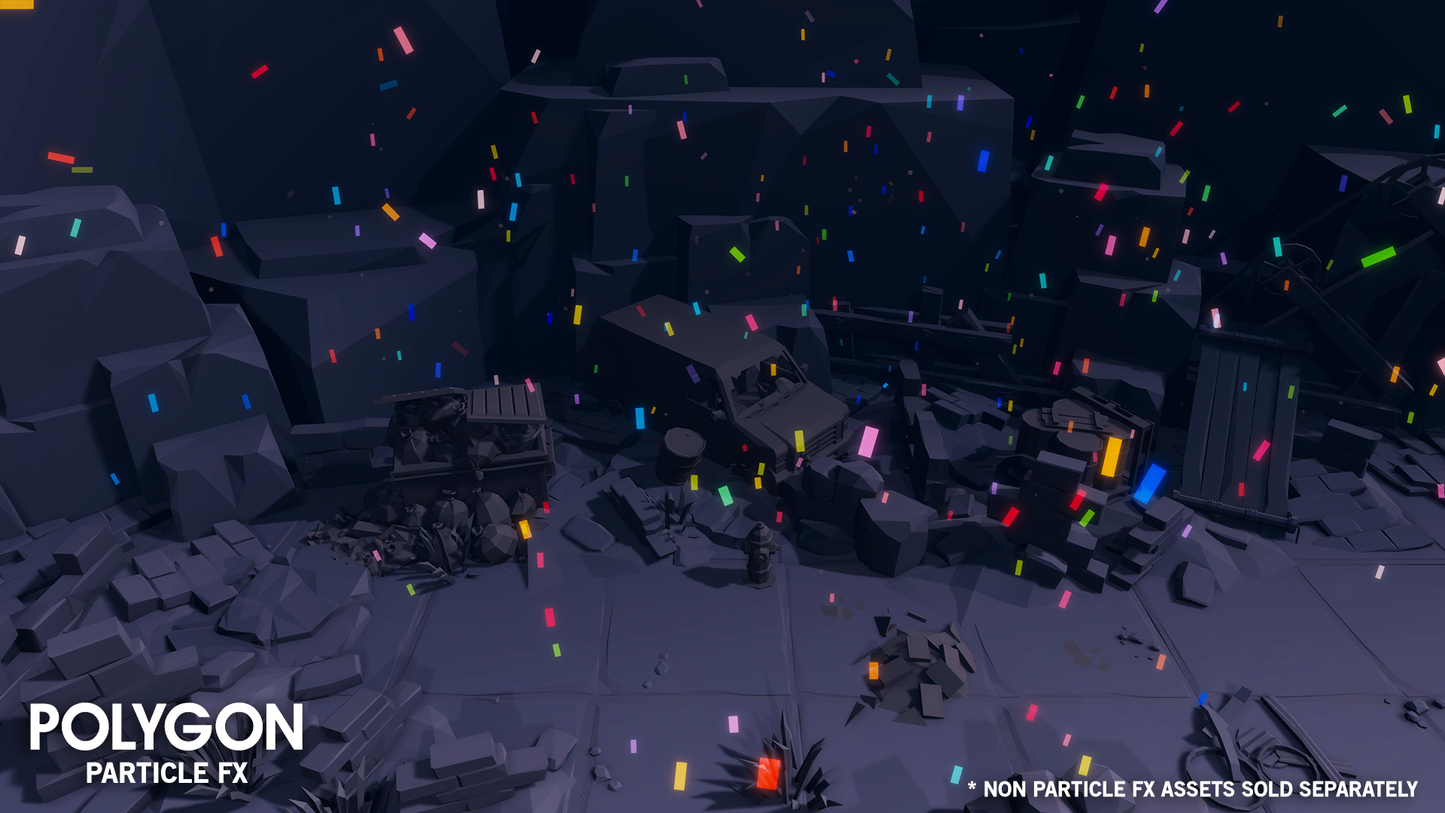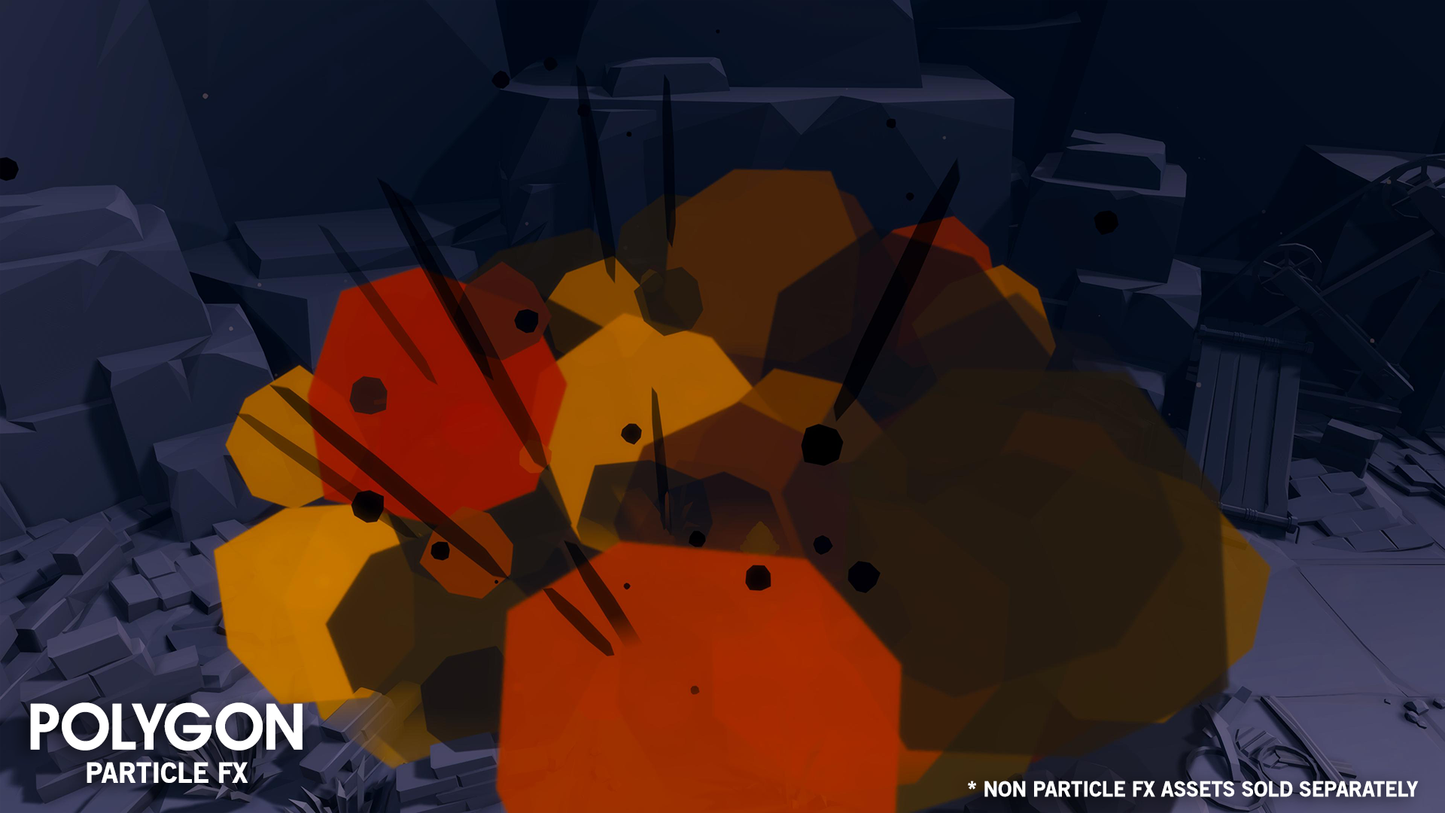 *Excludes New Releases and FREE Assets