Regular price
$149.99 USD
Sale price
$74.99 USD
Unit price
per
BYOB 50% Off
Sold out
5 seats per copy - Licence
Synty Studios Presents -

 
 A low poly asset pack of Space ships, characters, props, weapons, FX, and environment assets to create a Sci-Fi themed polygonal style game.
Modular sections are easy to piece together in a variety of combinations.
(Includes demo scenes and a VR/First person Ready cockpit)

Key Features -
660 unique assets with x24 alternative texture colors.

Vehicles/Ships
-Bombers, Colossal, Cruiser, Fighter, Galactic, Carrier, Massive Transport, Space Station, Stealth Ships, Transport, Beacon, Drones, Escape pods, Warp gates, VR Cockpit, etc. (alternative colors and various attachments/pieces to create your own 

Environments
-Planets, Asteroids, Debris, etc. 

Buildings
-Walls, Floors, Ceilings, Columns, Lift, Doors, Windows, etc. 

Characters (x20) 
-Alien 01, Big Alien 01, Big Alien 02, EVA Suit, Big Space Soldier Male, Space Soldier Male, Space Soldier Female, War robot, Crew Female, Crew Male, Crew Captain Female, Crew Captain Male, Cryo Female, Cryo Male, Hunter Female, Junker Female, Junker Male, Medic Male, Psionic, Robot Female
(with Alternative colors) 

Props (x235) 
- Air vents, Buttons, Carts, Tubes, Control panels, Crates, Desks, Boxes, Lights, Pipes, Tanks, Wires, etc 

Signs (x47) 
- Rooms signs, Numbers, Icons, etc 

Weapons (x7) 
- Pistol, Rifle, Shield, Shield Extended, Shotgun, Sword, Sword Double. 

FX (x48) 
- Asteroid Field, Beacon, Black hole, Electricity, Exhaust, Explosion, Fire 01, Fire 02, Flame boosters, Laser, Missiles, Debris, Space clouds, Space Dust, Steam, Warp, HUD pieces, etc. 

Heaps of awesome content included (see the layout screenshots for more details)
Compatibility
- Character setup to work with Mecanim (no animations included in this pack)
- View our tutorial on converting to the Universal Render Pipeline.
- Compatible with Unity 2020.3+
- Compatible with Unreal 4.25+

Change Log
- Added missing FX_Textures to source files
v1.11 - Fixed issues with SM_Bld_Ceiling_01
v1.10
- Fixed issues with SM_Prop_Stairs_01
- Fixed holes in SM_Bld_Hanger_01
- Fixed holes in SM_Bld_HangerFloor_01 (Unreal)
- Disabled SceneFusion in the Unreal Engine project
- Create missing prefab for SM_Bld_Hangar_01 (Unity)
- Fixed incorrect spelling of some model names
Share
Love So Much, Second Time Purchasing
We own this asset on the Unity Asset Store. We could convert the assets to use in Unreal for a new Multiplayer LAN game we are working on, but we wanted to keep supporting Synty Studios so we purchased this asset again on the Synty Store.
I am currently rigging out the interior of the Galactic Carrier. I have about 9 hours just into laying out the Flight Tower top level. This is becoming more detailed than I expected so we decided to set up a Drafting Art Desk so I can draw blueprints of each level of each of the ships we are rigging out interiors for.
Synty Studios is nice enough to include basic Colliders for the purpose of getting into their demo scenes and running around, but sometimes we might run into an invisible wall or are walking what would be two or three feet above the deck of a ship or platform. When getting ready to use them in a project, make sure to disable the basic collider on each asset, then create (as needed) usable more detailed colliders. Some assets we just use the included collider as it is fine and we need no detailed collider for that specific modeled asset.
Here is wishing for a Sci-Fi Apocalypses Pack with damaged or partially destroyed Sci-Fi buildings, damaged or partly destroyed Sci-Fi ships and damaged or partly destroyed Sci-Fi vehicles and also some Sci-Fi Creatures and Sci-Fi Animals with a few of those animals usable as mounts... maybe even a few Sci-Fi Android Species. If they do it, I would like to submit a name for it: Sci-Fi Apocalypse War Pack (or) Sci-Fi Android Apocalypse Pack.
We really love the Synty Sci-Fi asset packs.
Hmmm what would a Polygon Syntacor (Rancor) look like? :-})
Thanks for taking the time to leave a review. Greatly appreciated.
One of my favorite packs
So many game ideas to explore with this pack. Love how modular it is
Thanks for the review. Cheers
Please upload latest
Awesome as always, but please update to the latest versions from 2022
Thanks, the review is appreciated. Our have a set release we use for compatibility of our packs, but you shouldn't have any issues importing the package directly in to 2022. Please reach out to us at support@syntystudios.com if you do run in to any issues and we can investigate further.
Excellent as Always
Long time fan of Synty products and this pack really fits my needs with a nice mixture of interior and exterior models. The pack has allowed me to rapidly advance with easy integration of assets into an existing (non-Unity/Unreal) project. In addition the models are easily adapted to met my precise needs which once again ensures rapid development with minimal delay. Keep up the great work!
Hells yeah!!
Worth it if you need some scifi space props.
I already had created my space vehicles and props but this would have helped so much. It was sooo much work. I snagged this for some of the back up props and for another thing in the works. I care little for the characters but the environment is where it's at. Only gripe I have is regarding textures that are referenced and attached to some fbx are not included in the texture pack so it becomes a bit annoying several are linked to textures that are pointing back to the scifi city but oddly enough I have the scifi city pack and those textures are not there. There was also a dropbox linkage which was just odd.
Beside that the pack is amazing and I have scanned the models and you guys knocked it out the park the scifi world is my next pack on the list but... that will be a early christmas gift. Yeah that price point. but it will be worth it. Saves me alot of time.
Hey do a big scifi mech model ohh yeah!!!
Thanks, the review is appreciated. Feel free to reach out to us at support@syntystudios.com if there are missing textures you are needing :)
View full details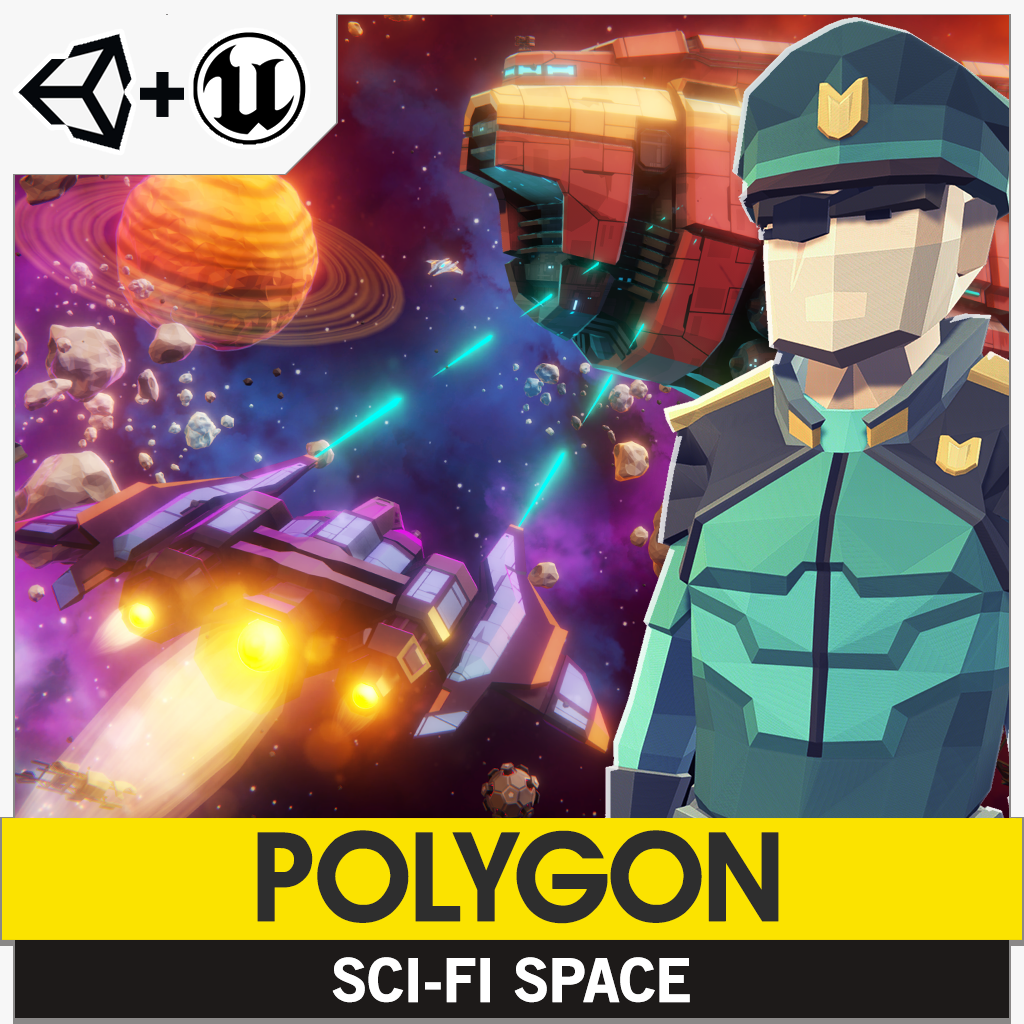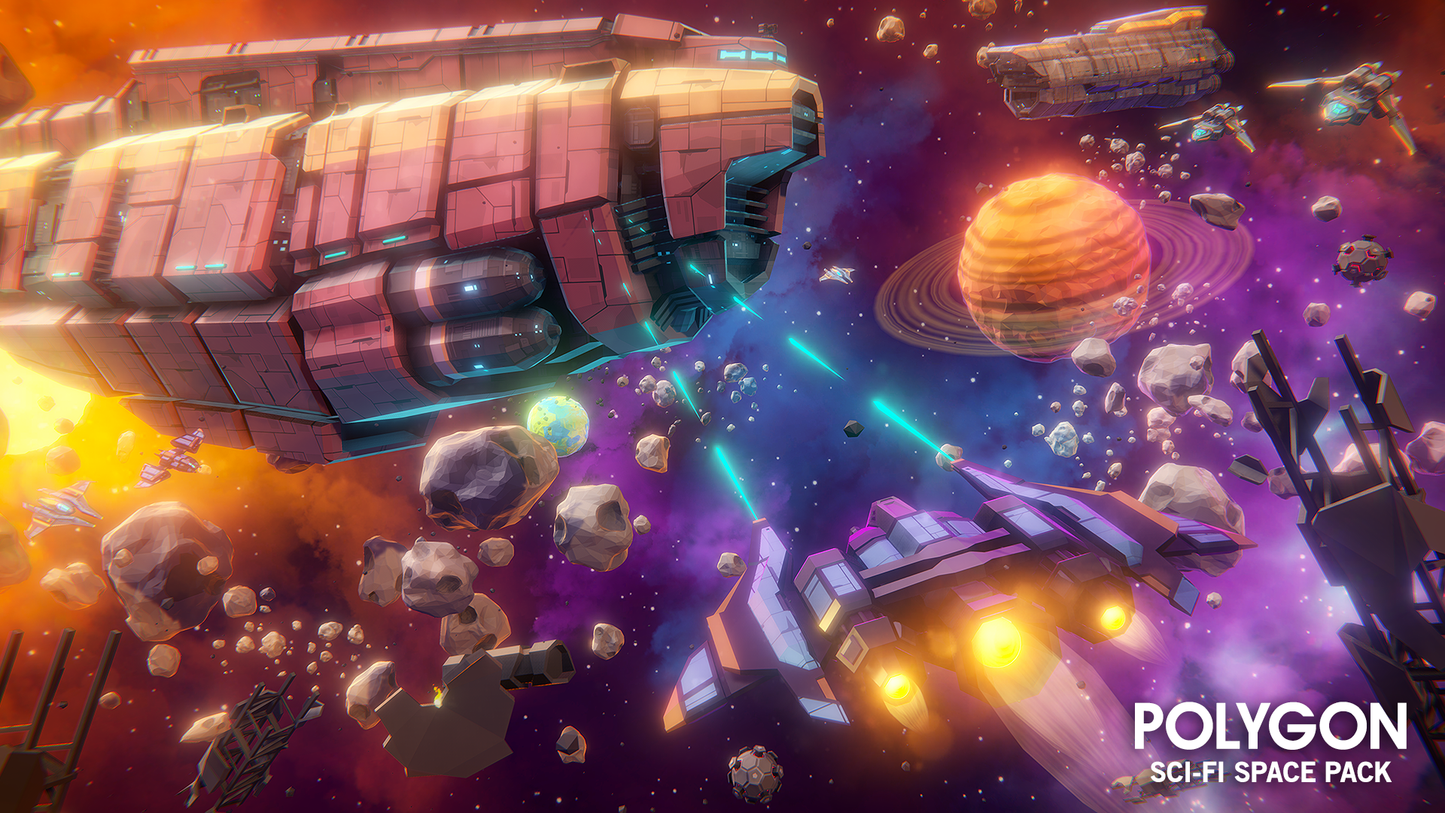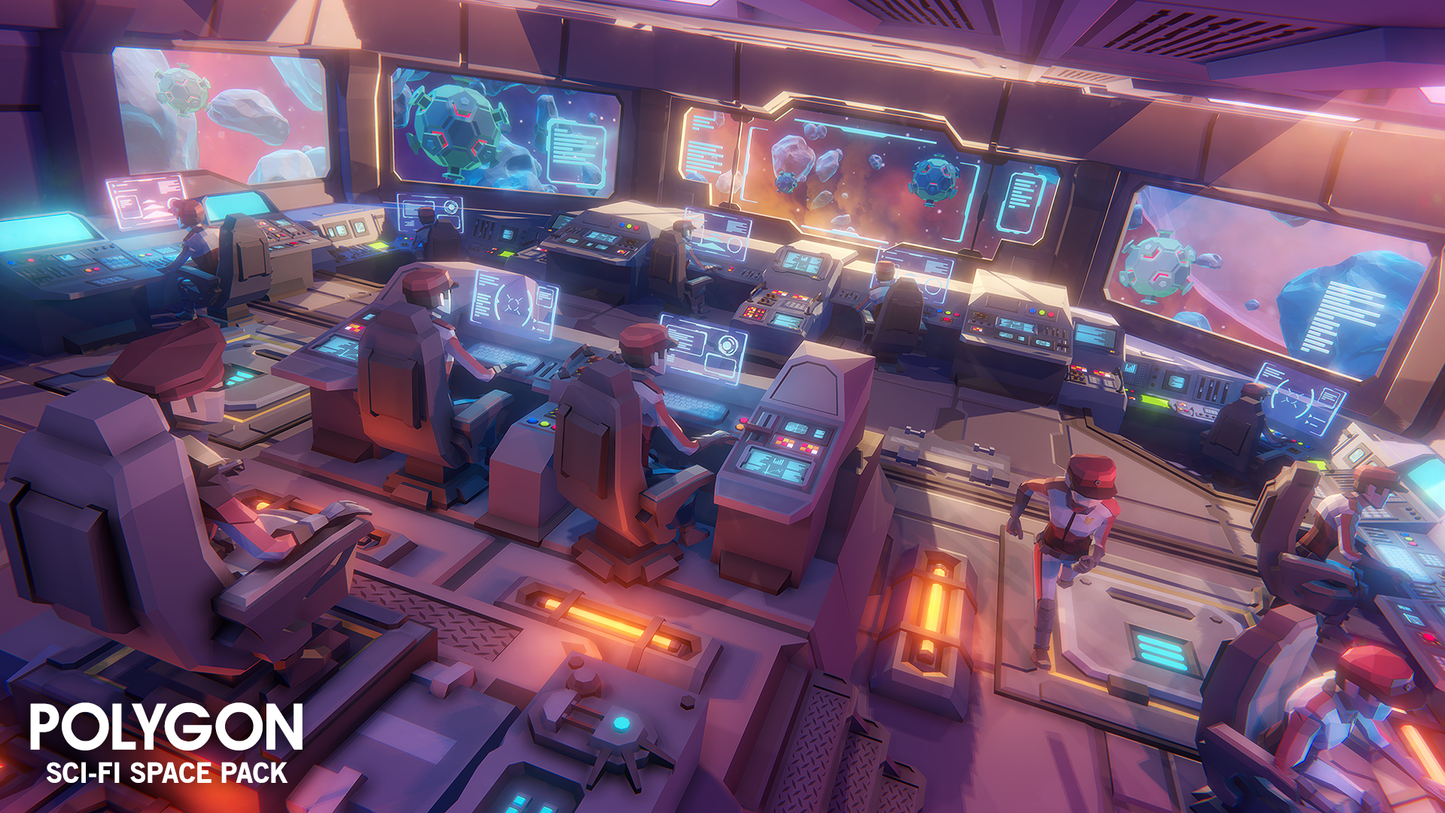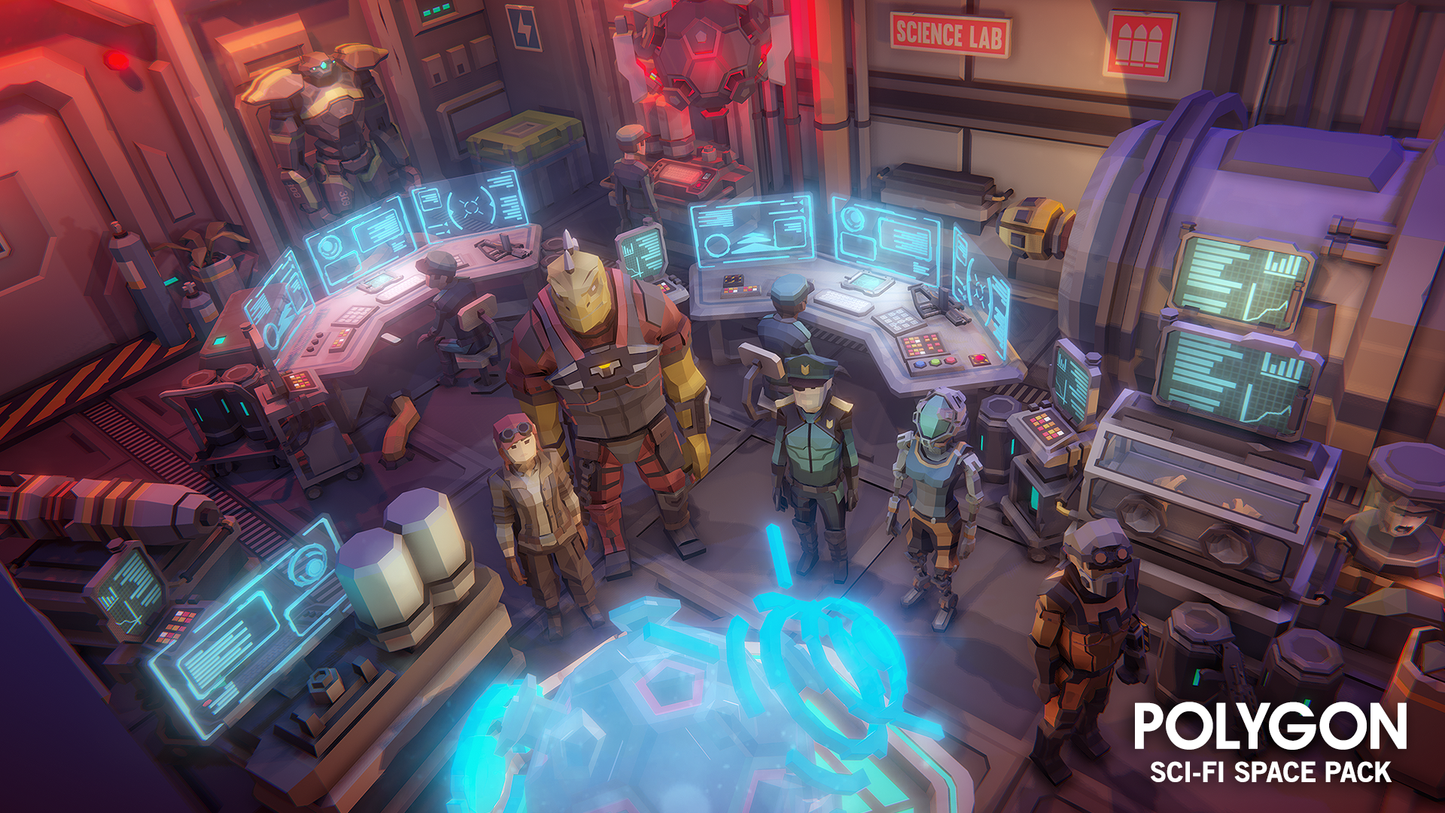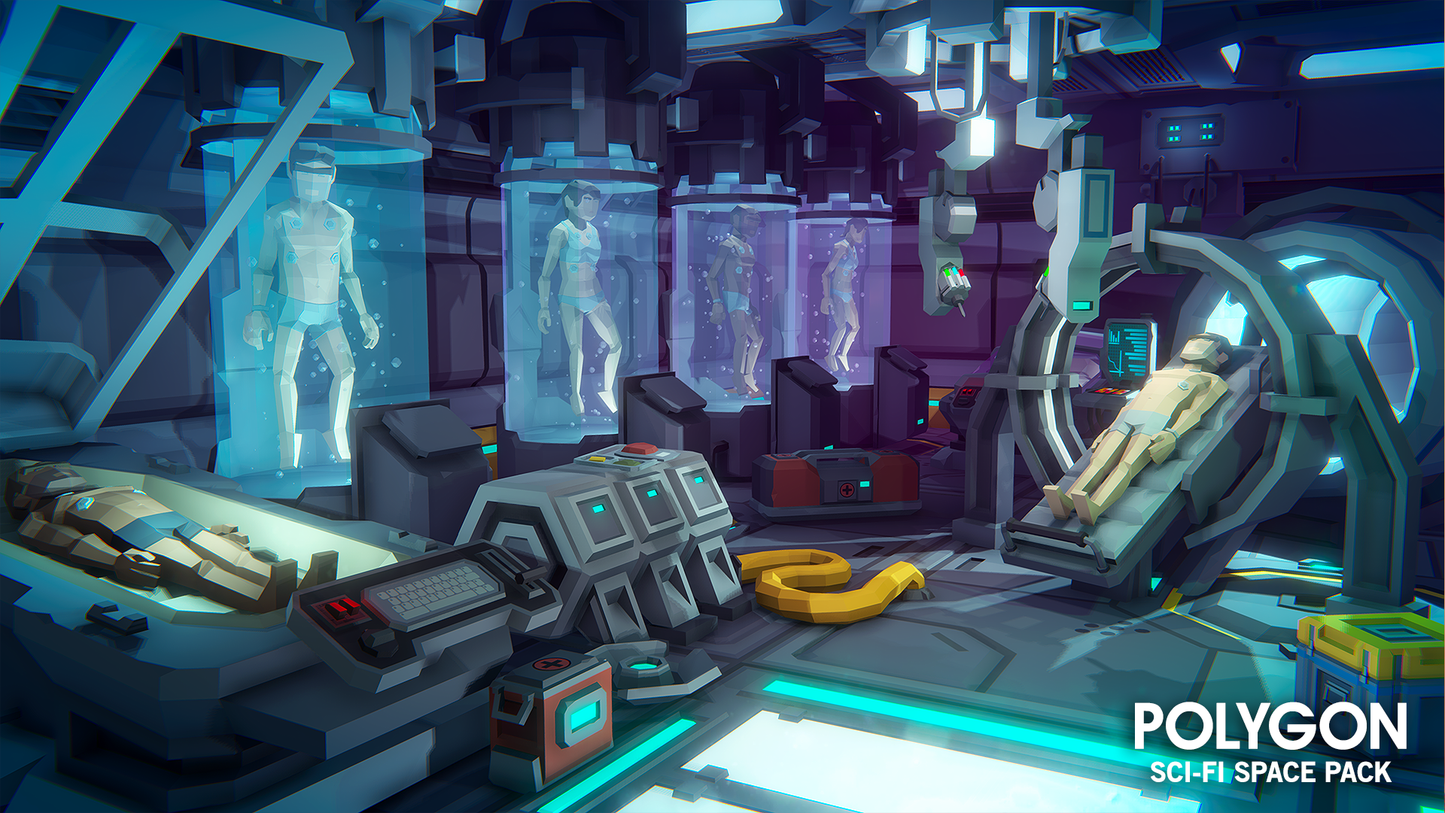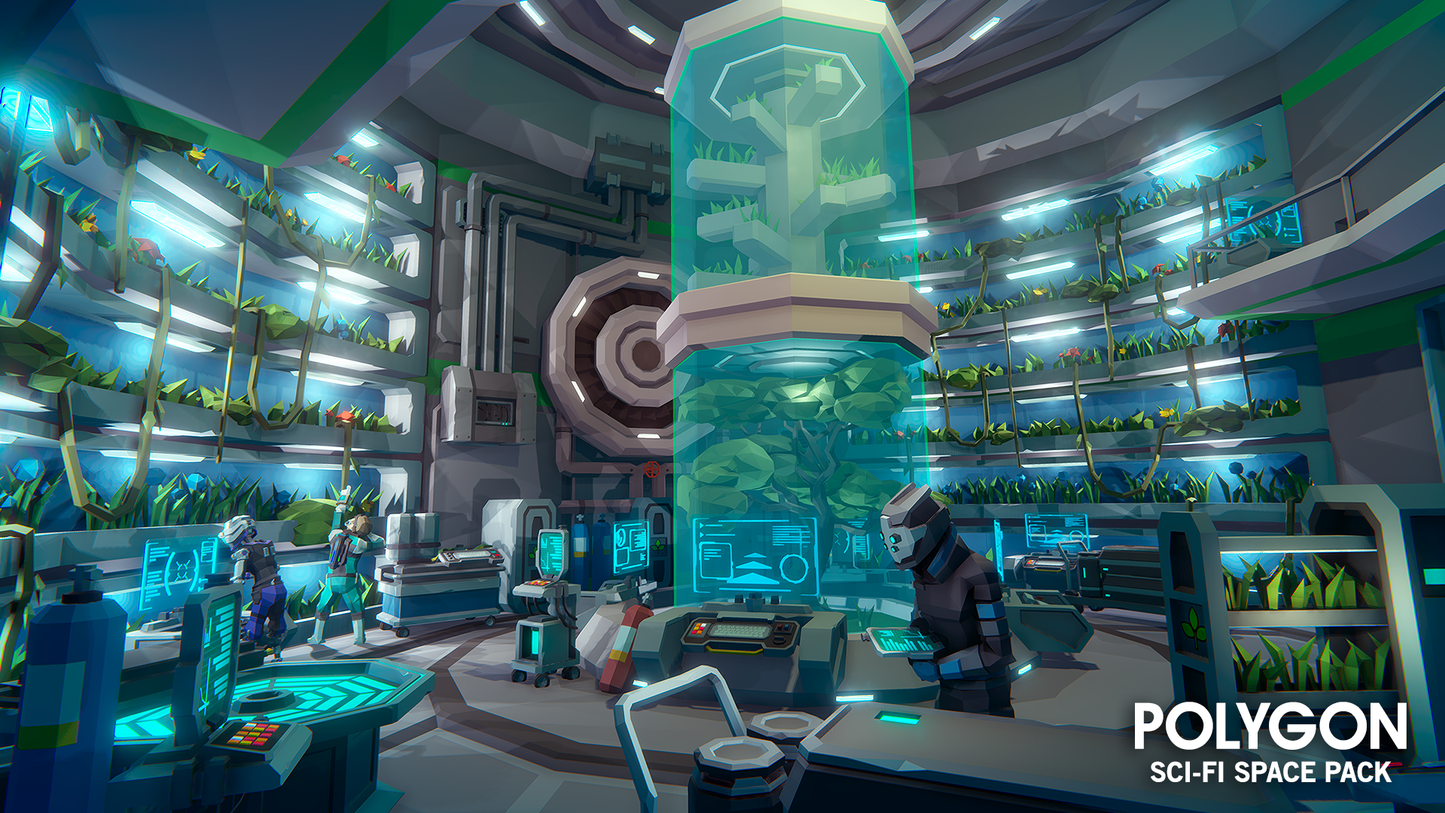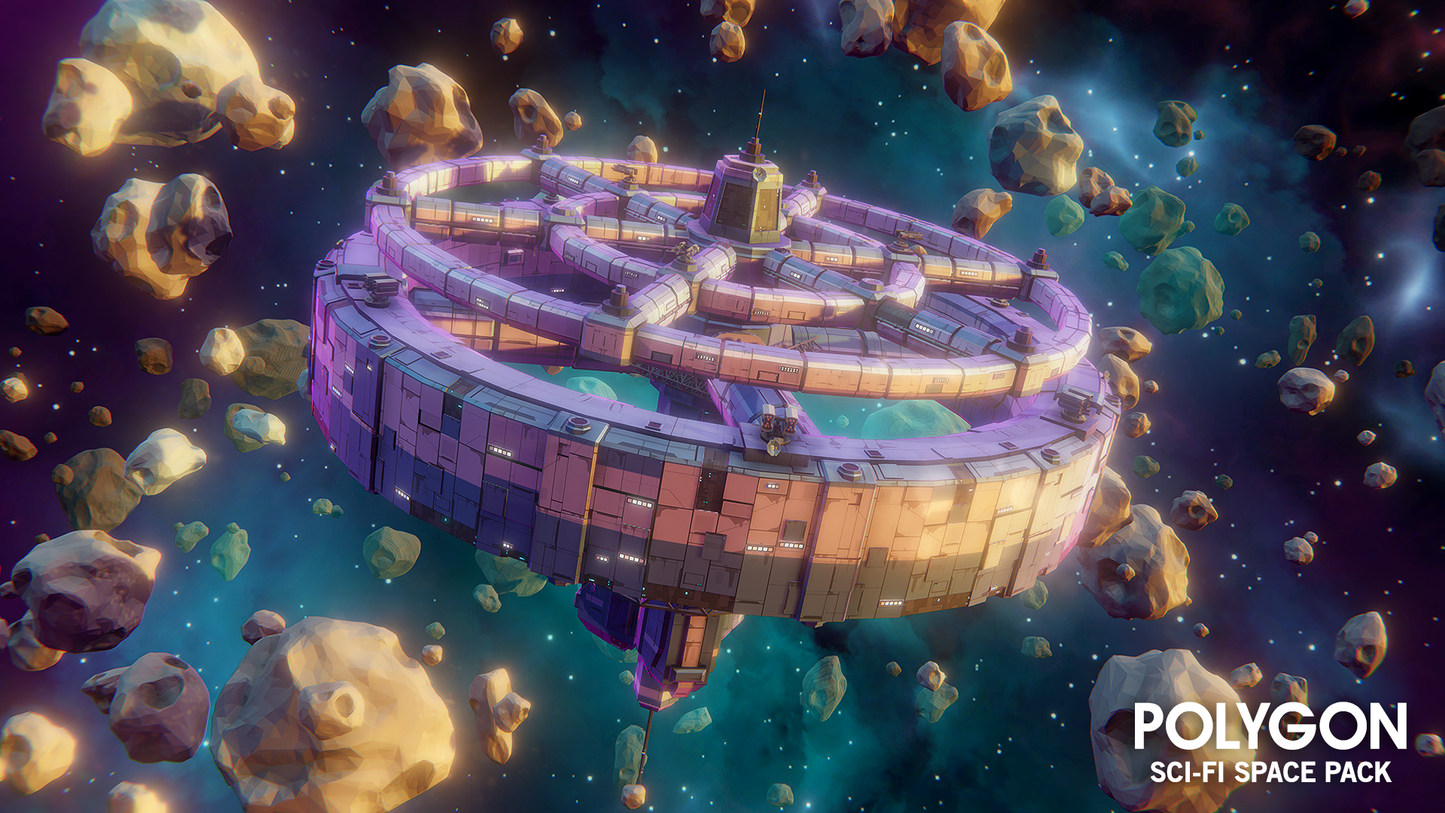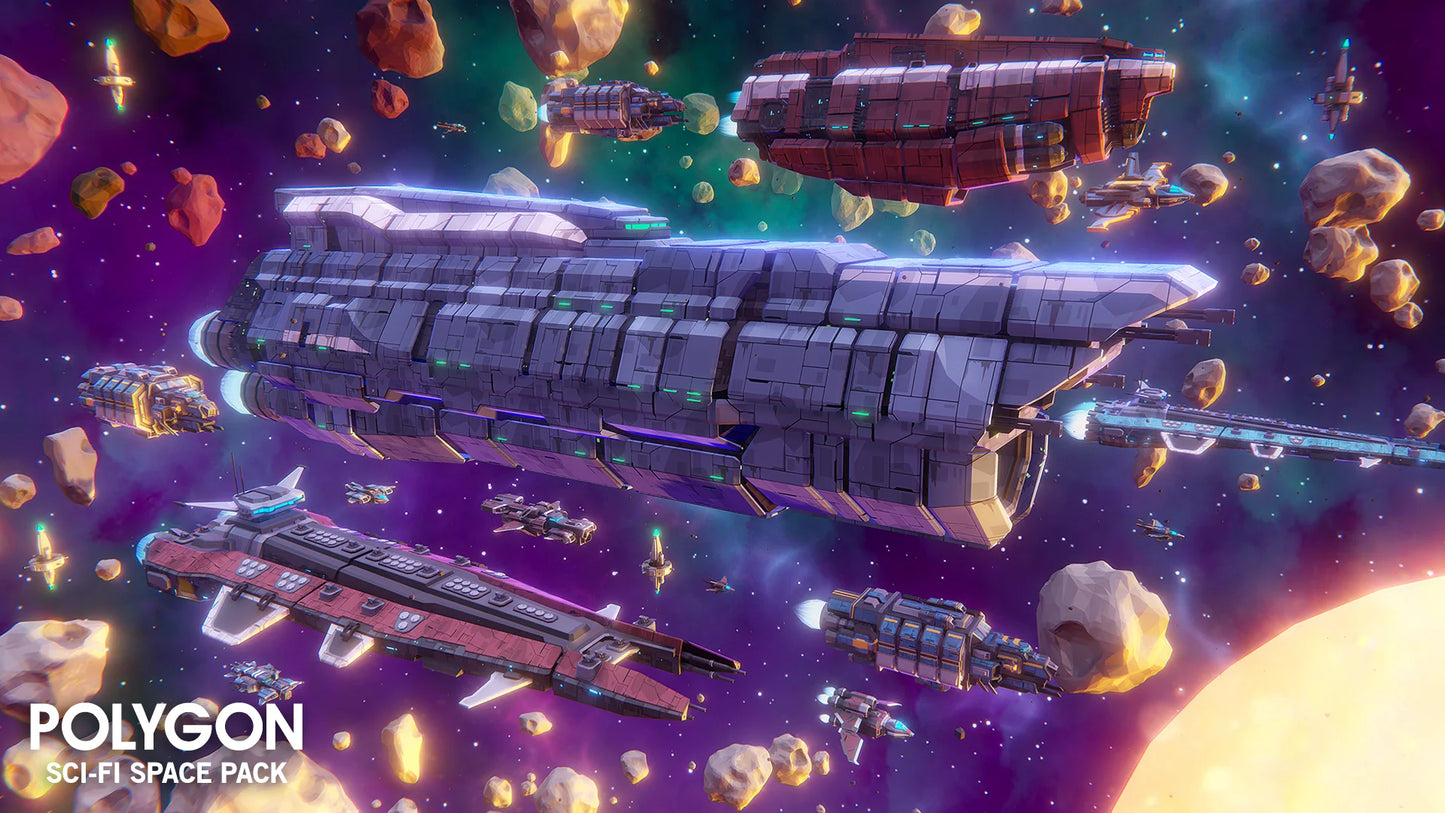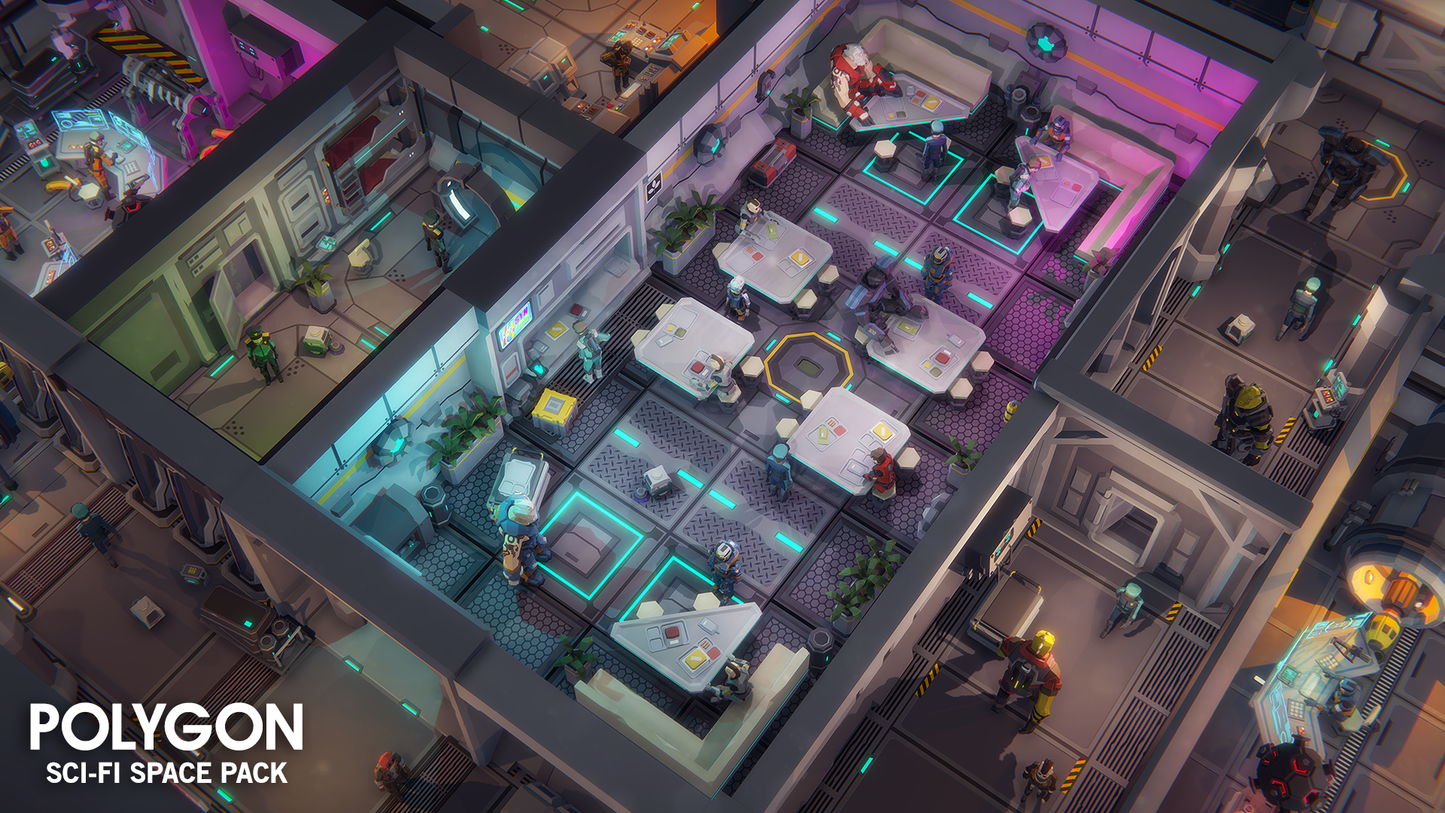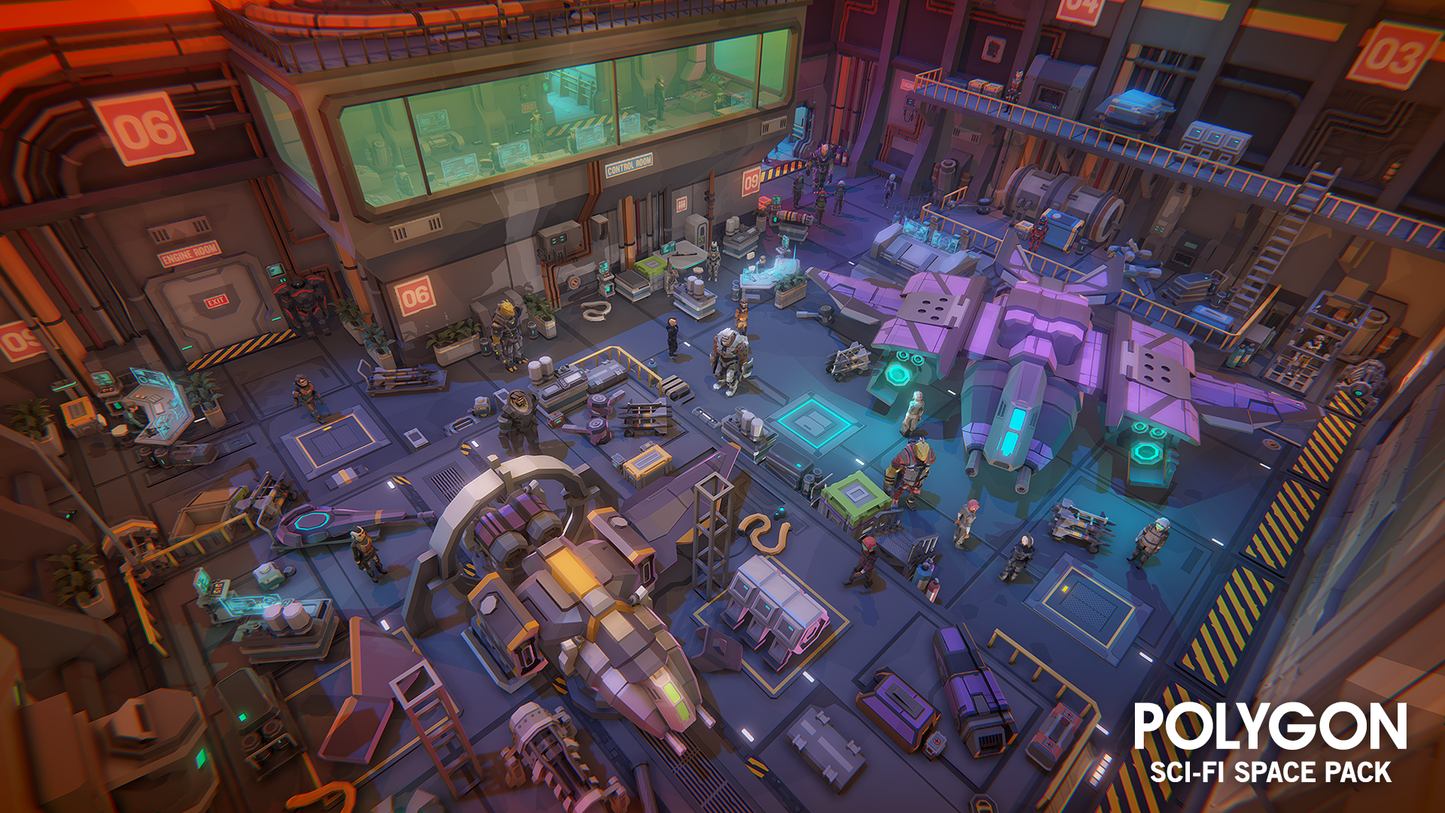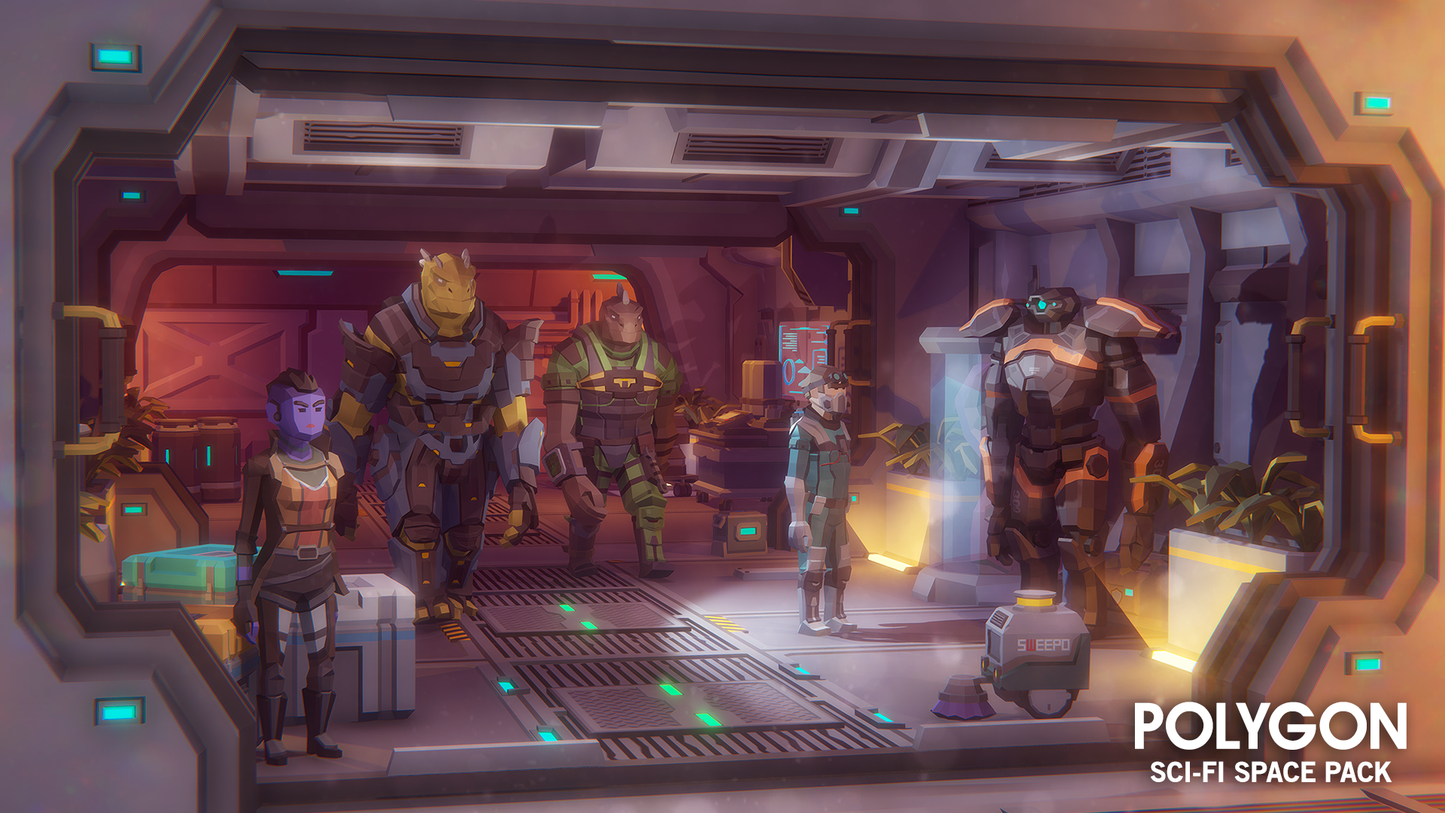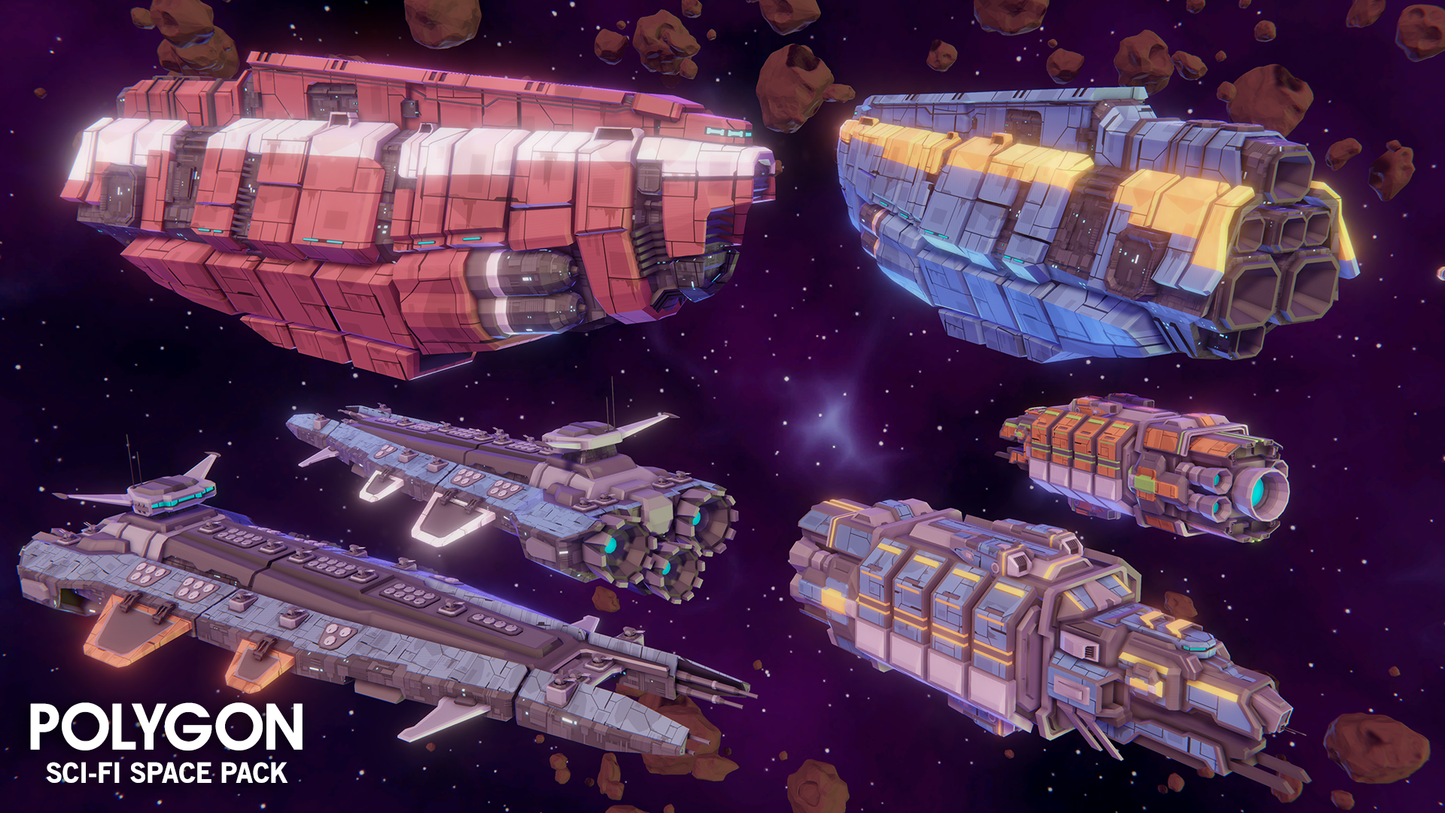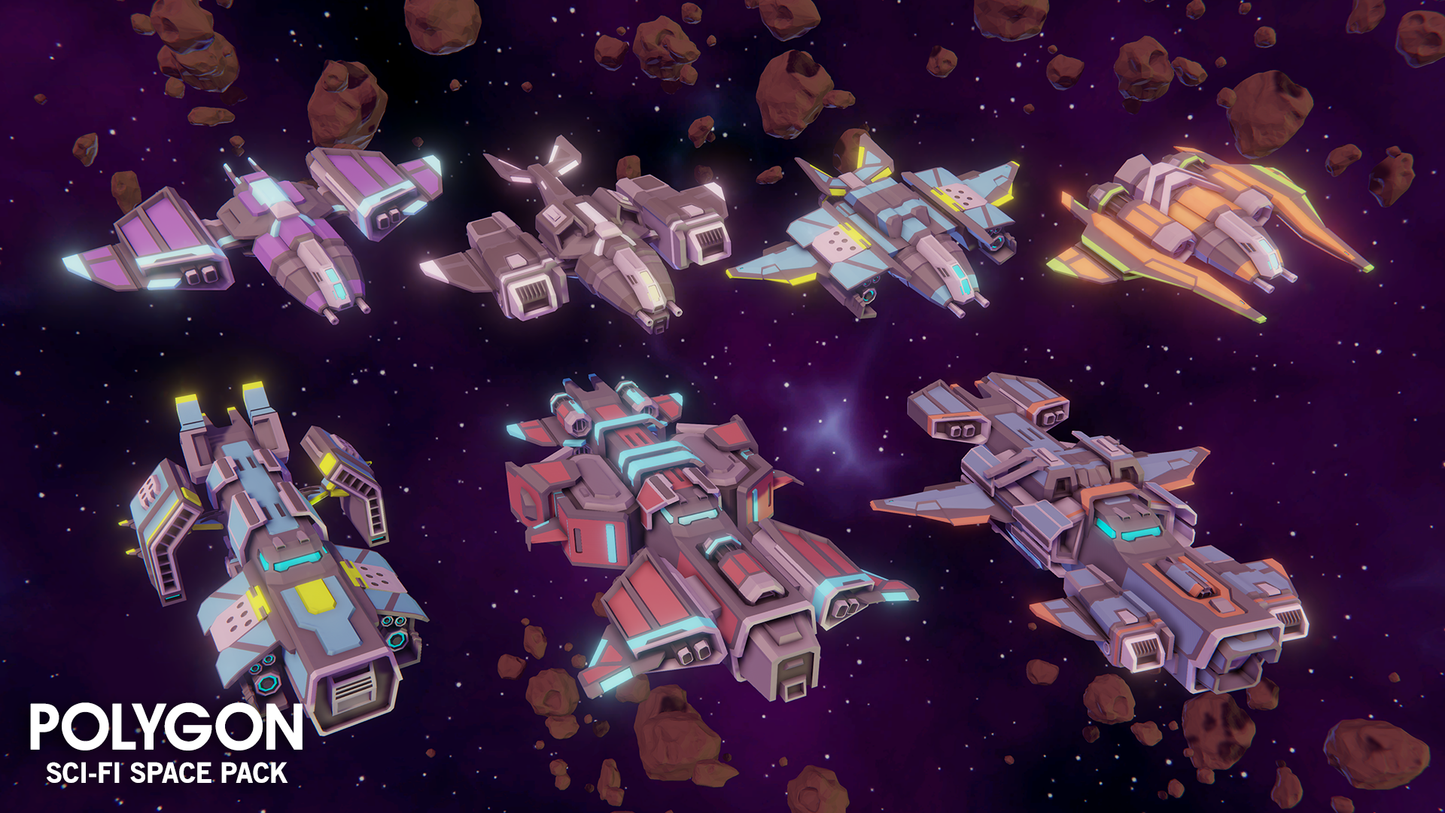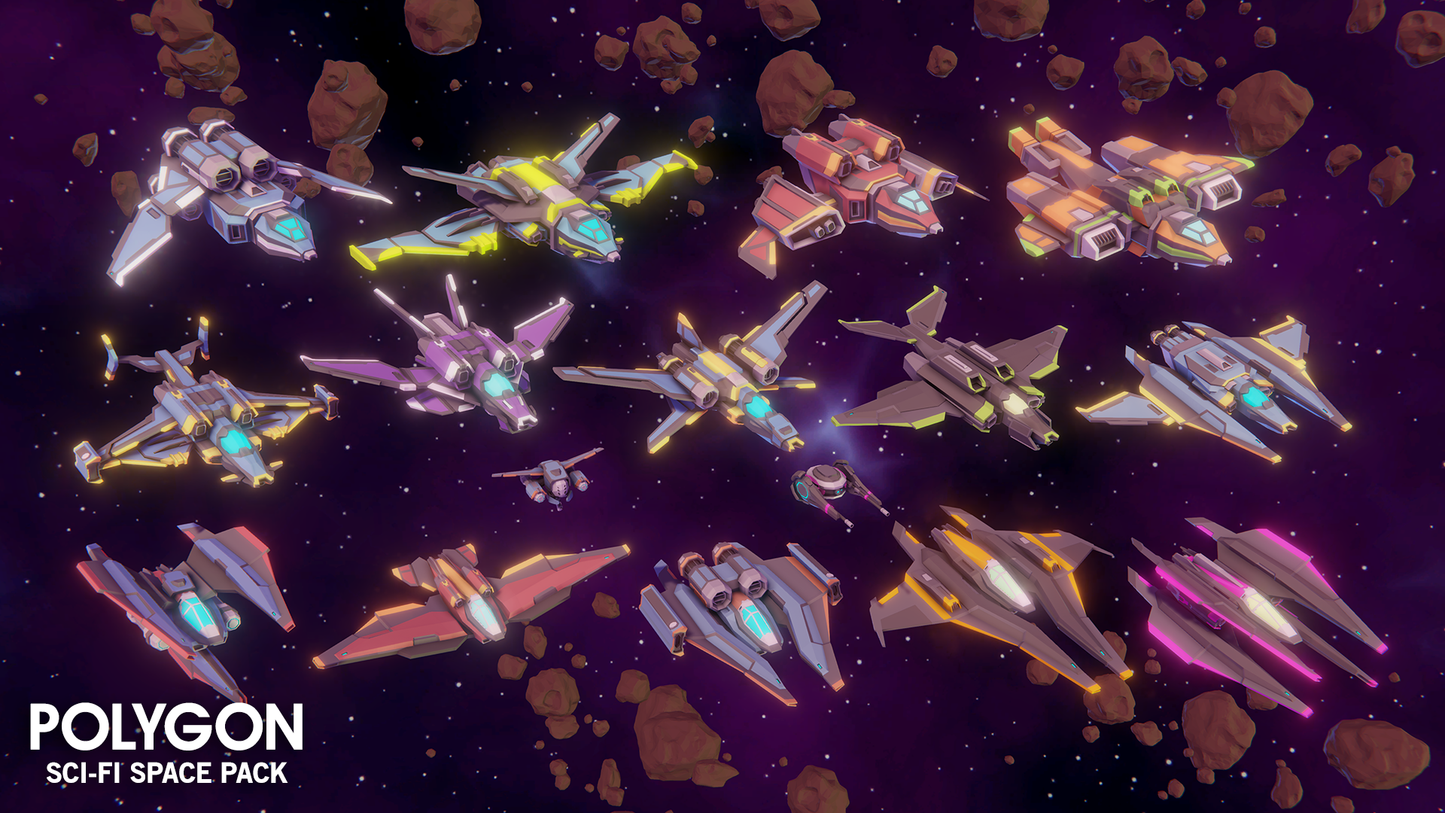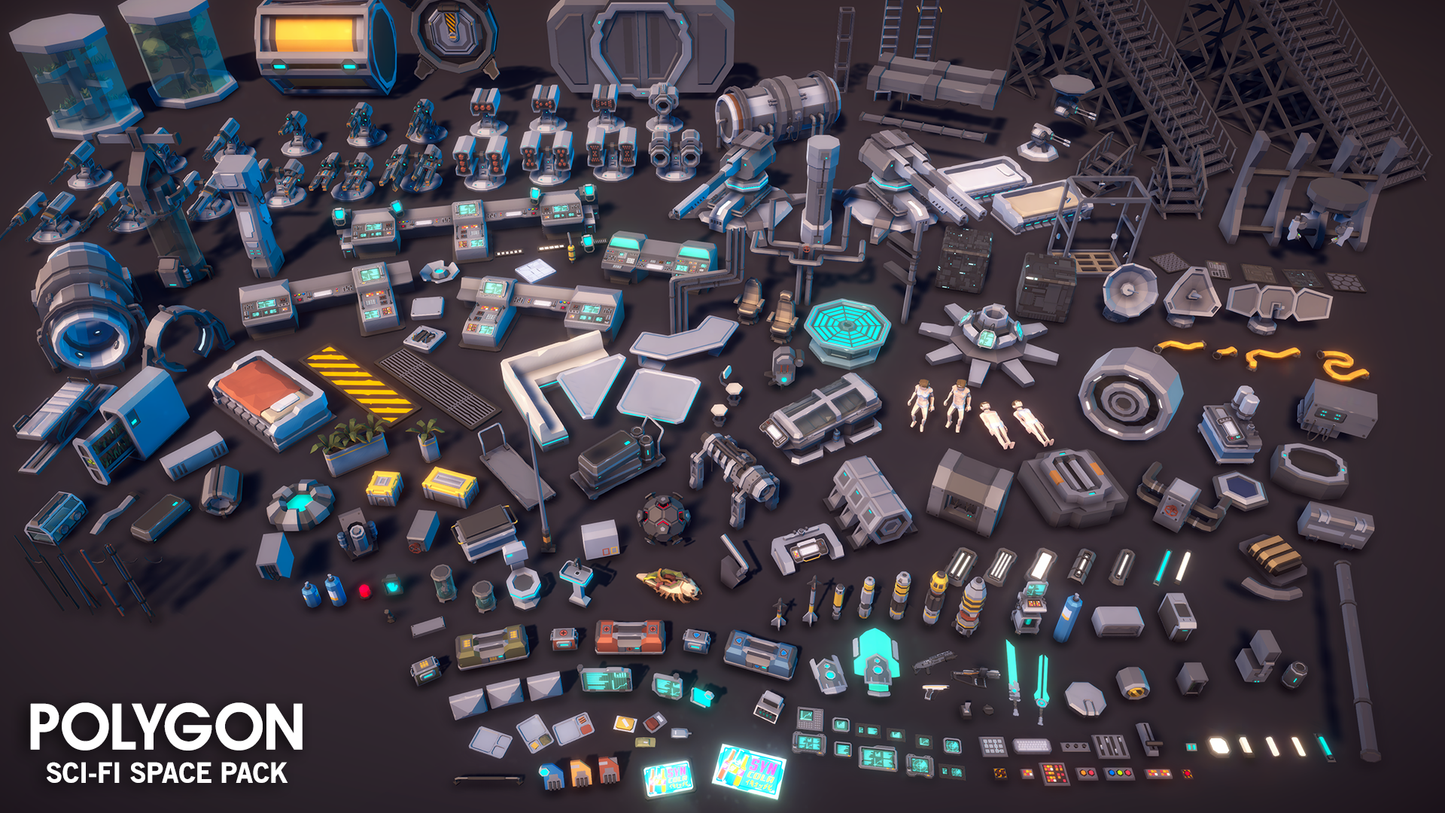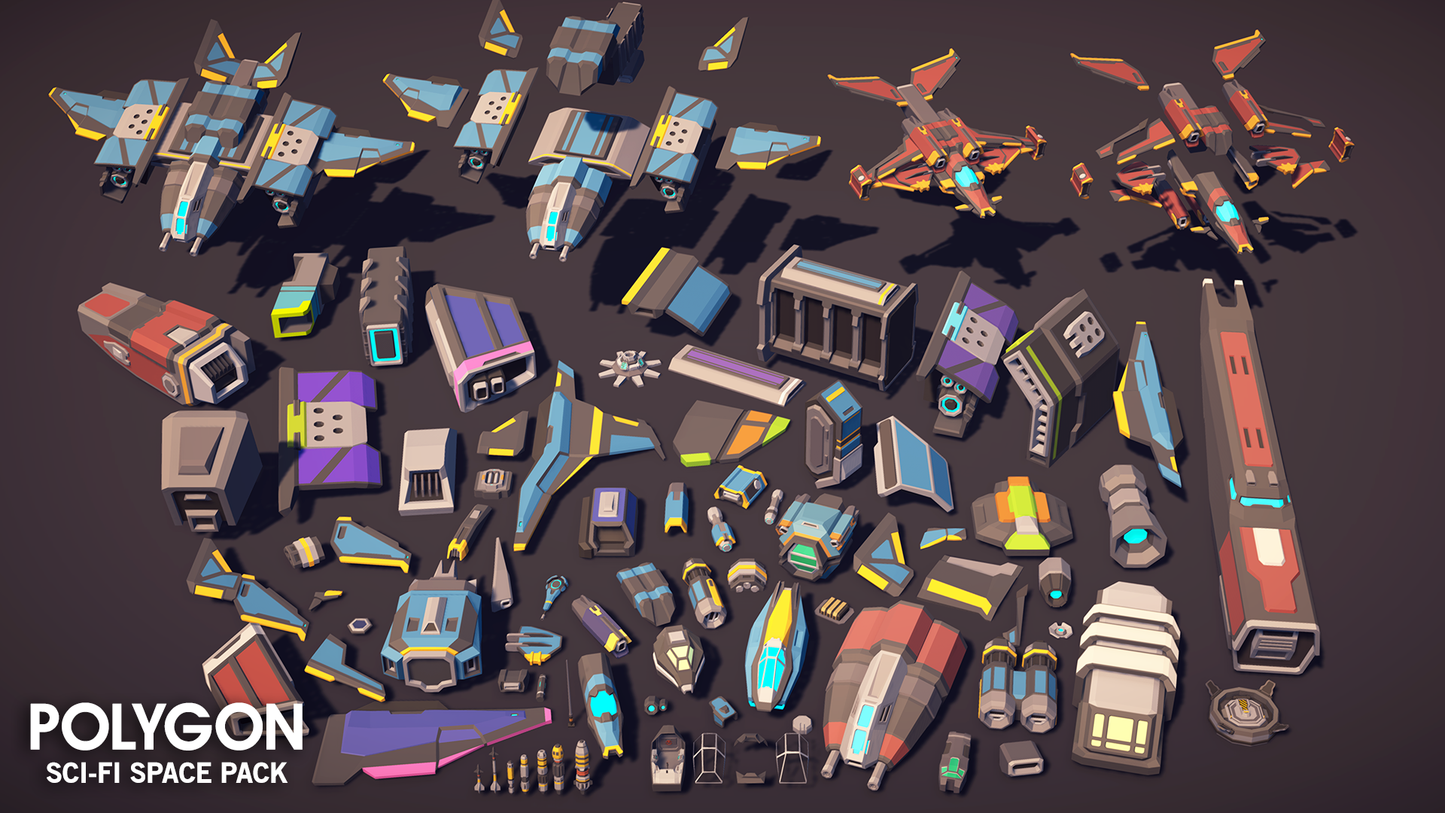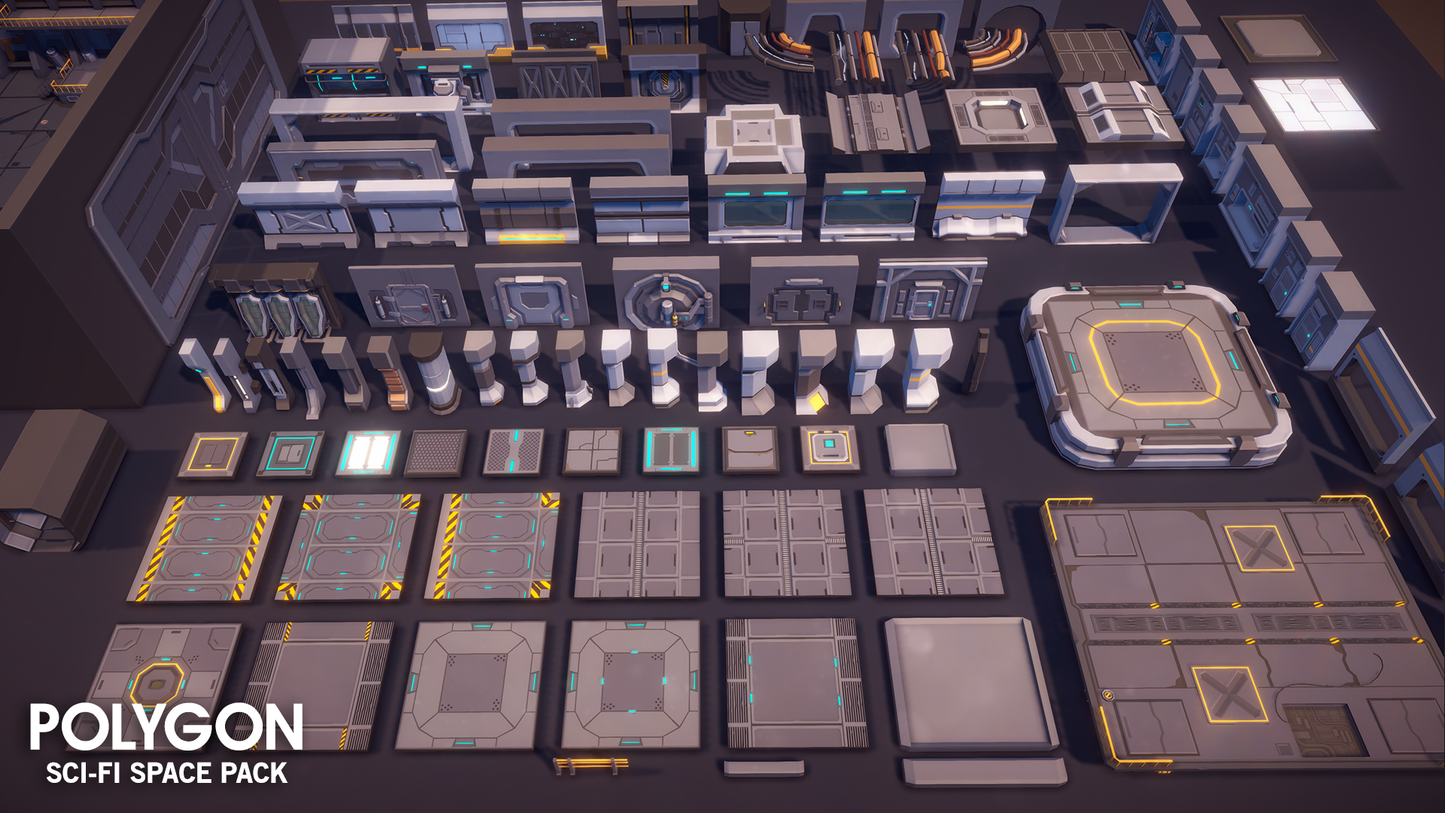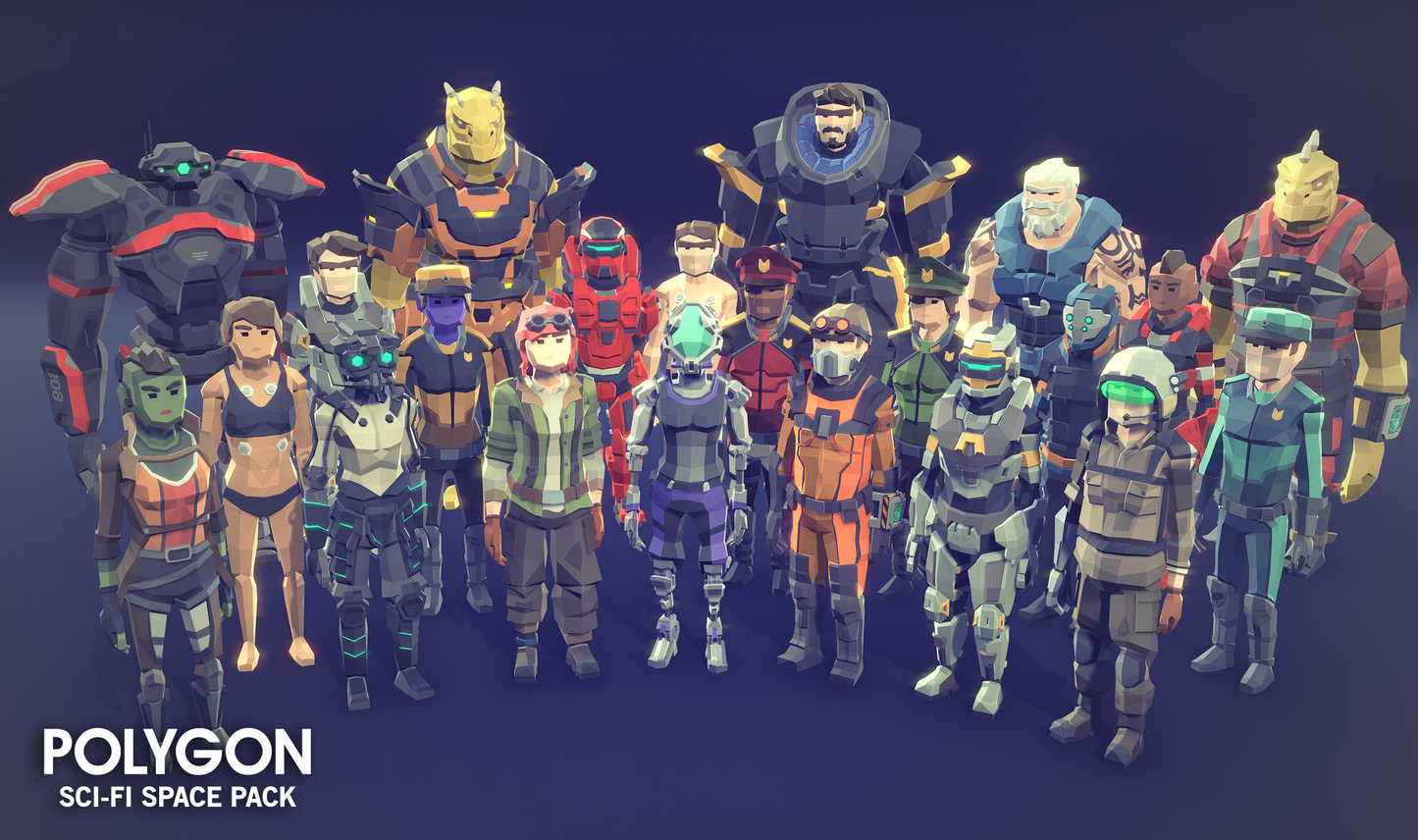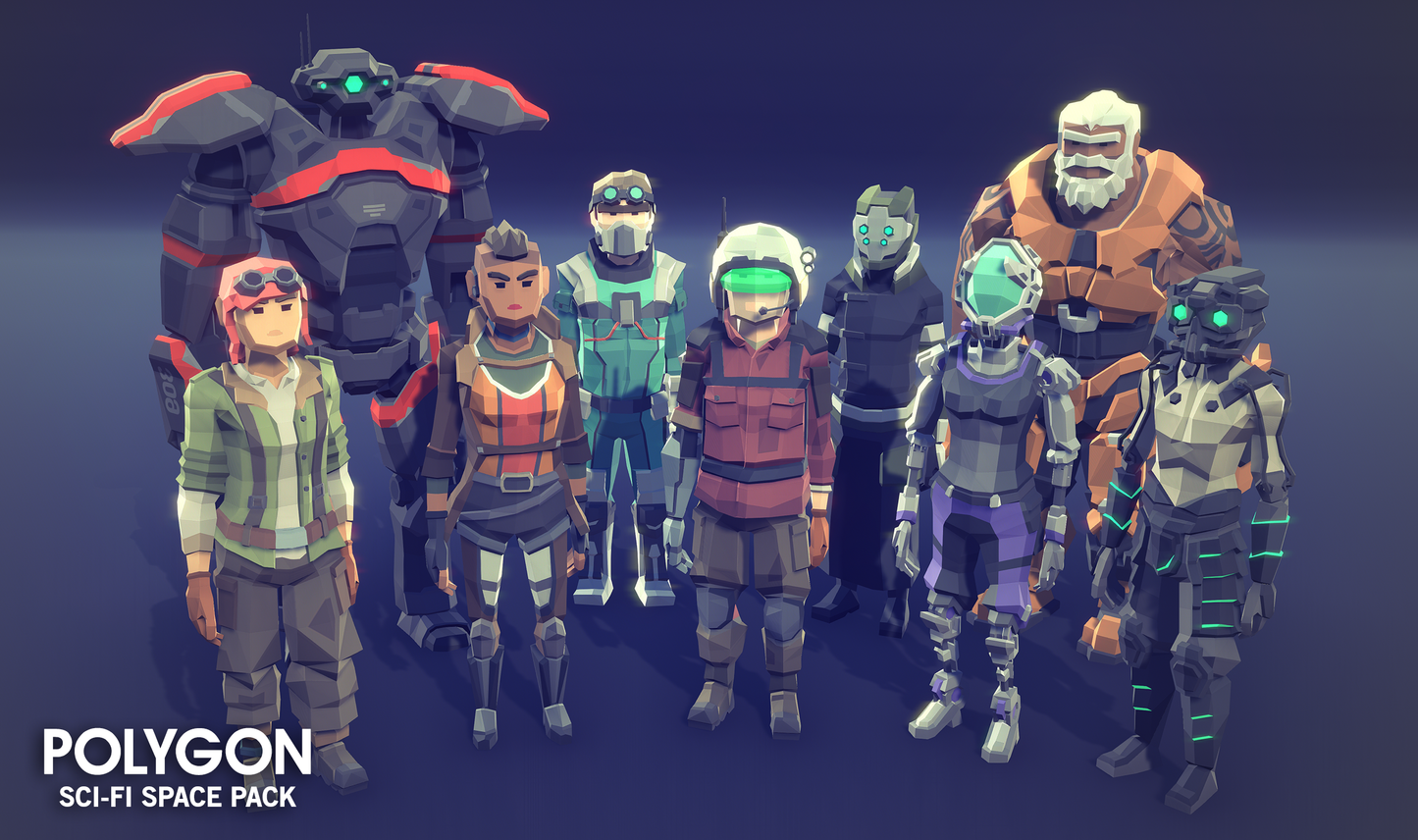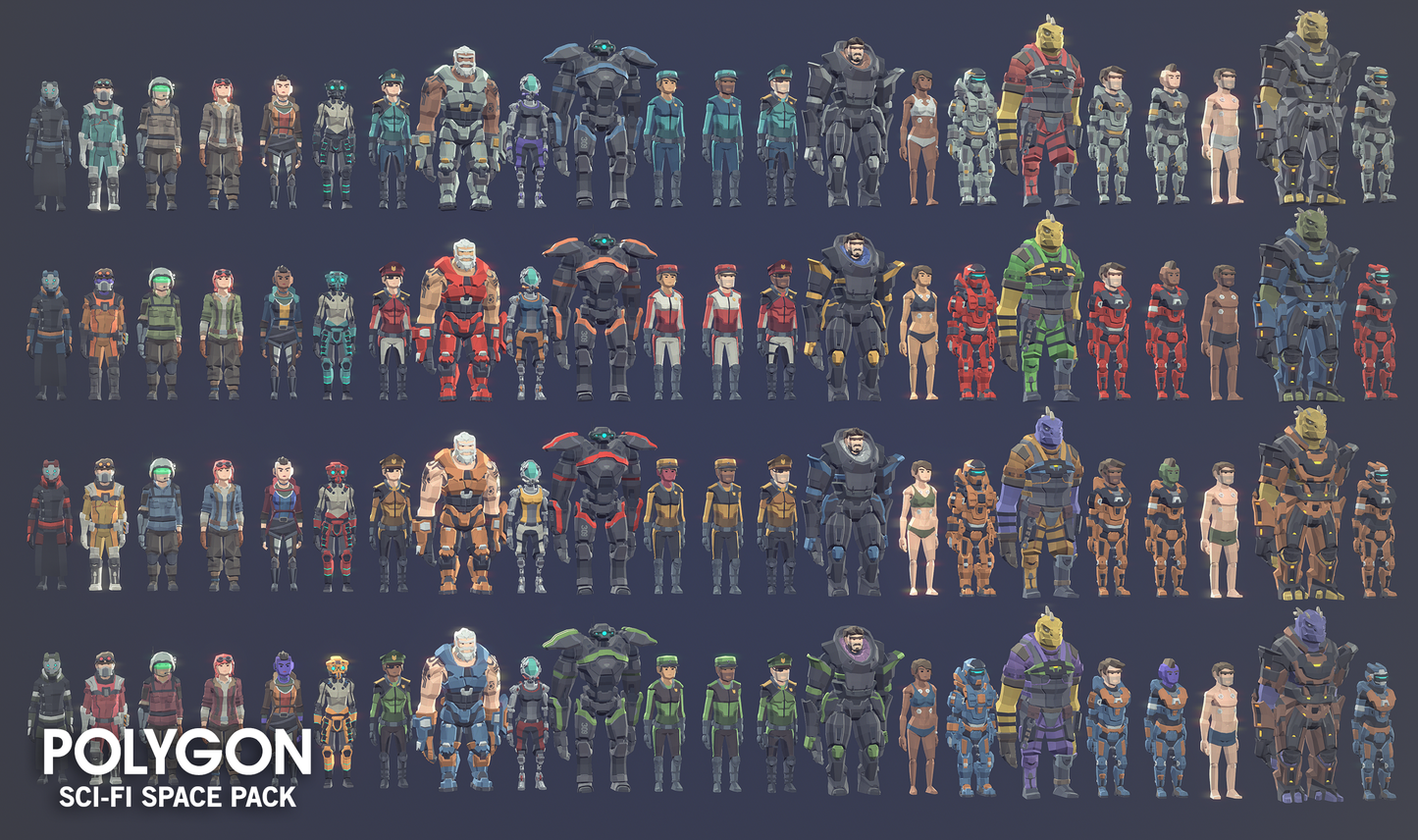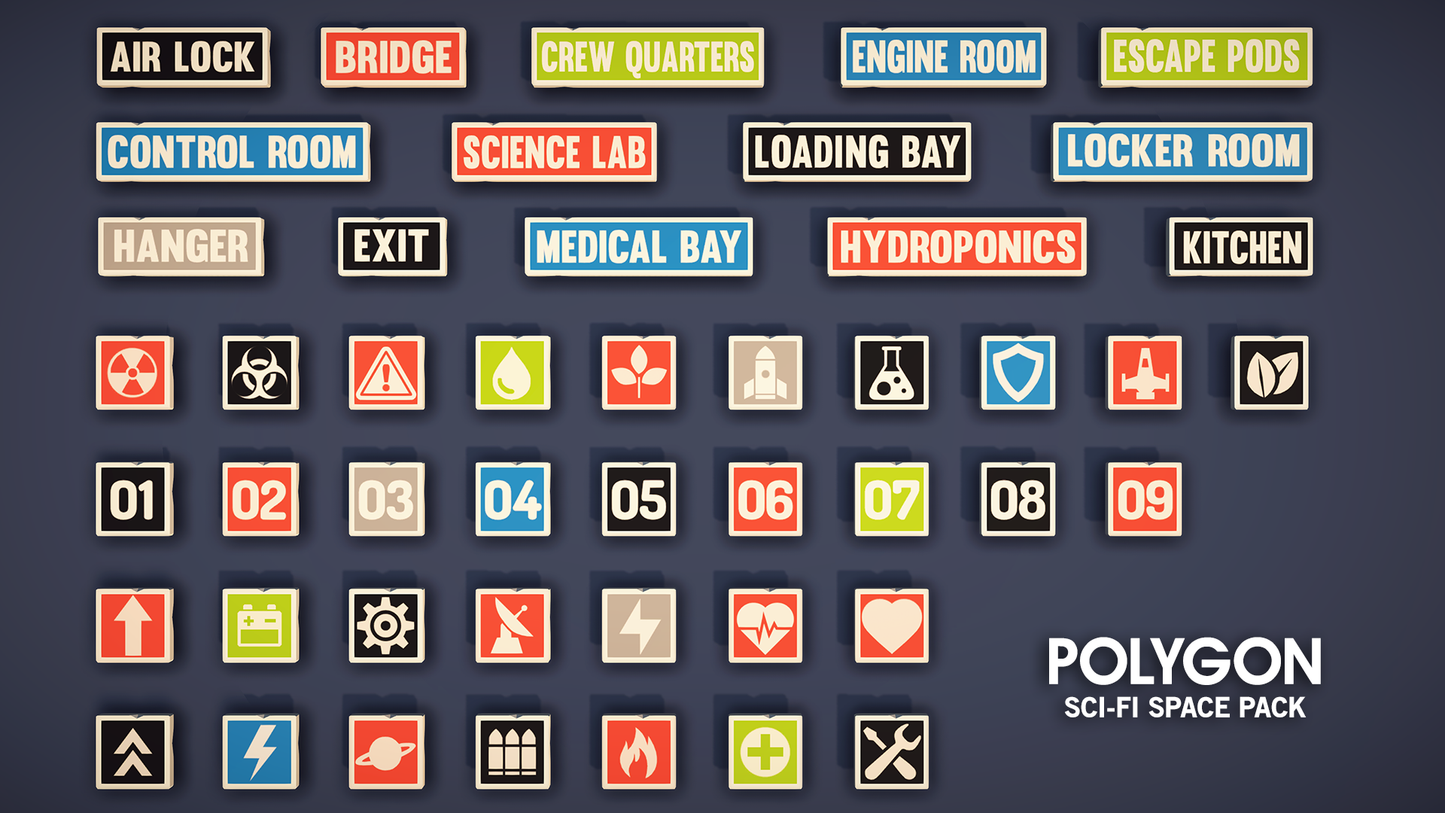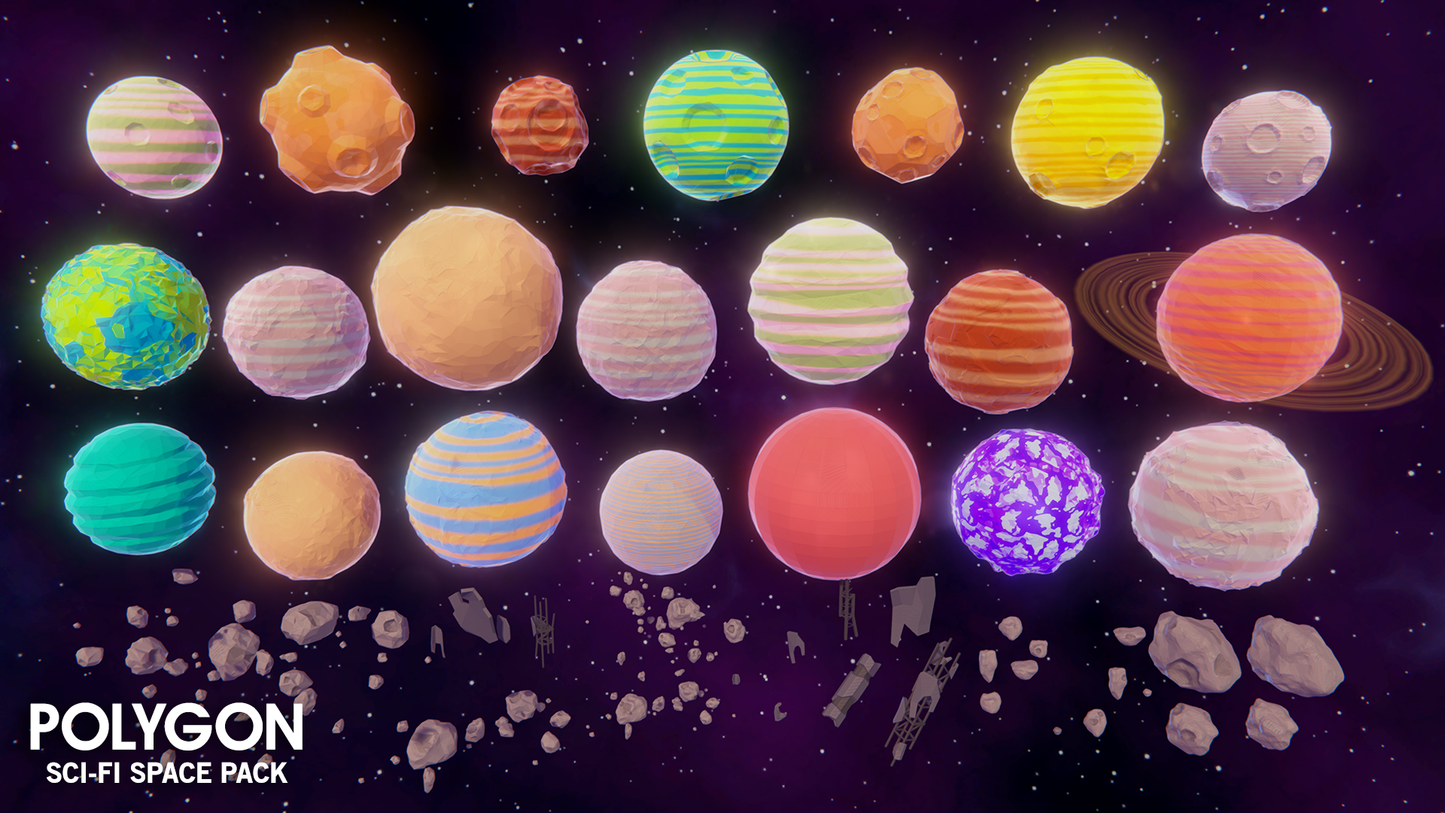 *Excludes New Releases and FREE Assets