Regular price
$249.99 USD
Regular price
$499.99 USD
Sale price
$249.99 USD
Unit price
per
BYOB 50% Off
Sold out
5 seats per copy - Licence
 Follow us for updates, promotions, previews & tutorials:
DISCORD | FACEBOOK | YOUTUBE |  TWITTER | INSTAGRAM
- Three different factions and building types!
- Large variety of environmental pieces and surfaces to make any type of world!
- Includes four huge unique demo worlds!
---
Synty Studios™ Presents POLYGON Sci-Fi Worlds
Our most detailed pack yet, POLYGON Sci-Fi Worlds is a premium asset collection!

This pack contains buildings, characters, props and environment assets to create a Sci Fi themed polygonal style game. Over 1200 premium detailed prefabs are included with this pack.
- Alien Armor, Alien Chef, Alien Combat, Alien Rock, Alien Spikes, VR Female, VR Male, Scavengers (x3), Soldier Female, Soldier Male (x2), Alien Female, Alien Male, Space Suit Female (x2), Space Suit Male (x2), Strider Male.
Character Attachments (x77)
- Including Backpacks, Beards, Hats, Tools, Masks, Hairs, Helmets, Patches, Pouches, Shoulders, VR, etc
- Including Bridges, Walls, Doors, Elevators, Greebles, Lights, Platforms, Railings, Windows, Vendors, and loads of faction-specific buildings!
- Including Graffiti Decals, Alien Letters, Banners, Billboards, Posters, Signs, Faction Symbols, Antennas, Batteries and Power Cells, Crates, Beds, Seats/Chairs, Cables, Canopies, Boxes, Containers, Junk/Trash/Scrap, Mining Drills, Hydroponics, Junkies, Monitors/Screens, Generators, Tables, Satellites, Barrels, Giant Skeleton, Solar Panels, Swipe Cards, Tether Wires, Turrets, Vending Machines, Vendor Items/Products, etc.
- Including Alien Artifacts, Roads, Spill Blobs, Cliffs, Craters, Clouds, Asteroid Core and Shell, Spikes, Platforms, Crystals, Rocks, Grass, Grounds, Junk Piles, Alien Plants, Snow Piles, etc
- Includes APCs (x2), Hover Bikes (x2), Barge, Buggy, Hover Craft, Hover Tanks (x3), Rocket, Scavenger Lifters, Vendor Bike, Vendor Tug.
Vehicle Attachments (x32)
- Includes Hover Bike Cargo, Hover Tank Bases and Turrets, Vendor Tug Attachments.
- Including Alien Guns, Assault Rifles, Axes, Daggers, Launchers, Hammers, Heavies, Missile, Pistols, Shields, Shotguns, SMGs, Sniper Rifles, Swords, etc
- Including Alien Insects, Core Glow, Floating Crystal, Dusts, Exhaust Trail, Booster Flames, Fog, Lasers, Radioactive Bubbles and Fog, Floating Scrap, Ship Hovering Dust, Flying Ships, Smokes, Snows, Warp Tunnel, Sky Dome, Holo Sign, Floating Rocks, etc
- Characters are setup to work with Mecanim (no animations included in this pack)
- Compatible with Unity 2020.3+
- Compatible with Unreal 4.25+

***Contents may vary between engines. 
The following custom licence applies
to this asset in addition to the Synty
 Store License Agreement.
END USER will be prohibited from using the asset license for the following products:
Creation of Non-Fungible-Tokens (NFT) and/or use in Blockchain based projects or products.

Creation of content for Metaverse-related and/or game creation software and products.

3D printing for commercial use.
Change Log
v1.09 (Unreal)
- Added 4 missing Solar Panels to the overview map
v1.08
- Changed handle on SM_Wep_SMG_02 to make it more usable. (Unity + Unreal)
- Fixed issue with Corp_LandingPad_01 (Unreal)

v1.07 (Unity + Source Files)
Fixed various issues with models
- SM_Bld_Corp_Wall_01
- SM_Bld_Corp_Wall_01_Half_01
- SM_Bld_Corp_Wall_03
- SM_Bld_Corp_Containment_02
- SM_Bld_Scav_Refinery_01
- SM_Bld_Scav_Refinery_03
v1.06 (Unity)
- Fixed URP Shader issues.

v1.05
- Fixed emission on SM_Bld_Vendor_08 sign
v1.04
- Fixed issues with Vendor prefabs
 v1.03 
- Created missing prefab for SM_Bld_Vendor_08
Share
A galactic selection
What impressed me was the attention to detail and the level of craftsmanship that went into each asset. It's clear that a lot of time and effort was put into creating these assets, which shows in the final product.
Thanks for taking the time to leave a review. Glad you are enjoying the pack.
Finally
I finally own every single polygon asset synty has made. This pack has so many props, vehicles, characters, to make so many types of games. Im thinking a colony sim like Planetbase. If you like scifi games this is the pack to get. you can also use the fantasy rivals as enemies on planets etc. I do hope they make more modular characters though
Love the dedication. Thanks for taking the time to leave the review.
Love all the options!
Lots of choices, so many pieces to build off of.
Thank you for taking the time to leave a review.
Massively Impressive * * * * * + *
Getting this Sci-Fi Worlds bundle pack recently was like getting an early present. I harassed my son into setting up the basics so I could run around and explore this asset pack. This goes perfectly with our other Synty Sci-Fi packs. Changing from scene to scene is just WOW!
Thanks for the review. Great to hear you are enjoying the pack!
Superb quality sci fi pack
I had been eyeing this pack for a long time, put off by the price tag. Finally bit the bullet and got it in the recent black friday sale and to be honest i have no regrets. This pack complements the sci-fi city and space packs very well allowing a wide variety of characters, vehicles and buildings to be put together. One thing that you dont really see in the screenshots is some of the effects like ships flying around the scene which helps to create a lively atmosphere.
I could go on about this pack and how much of a difference its made for my project forever but i'll leave it here. If you are doing a sci fi project you cant go wrong with this. Only thing that could make it better is when the slightly more real faces arrive for this.
View full details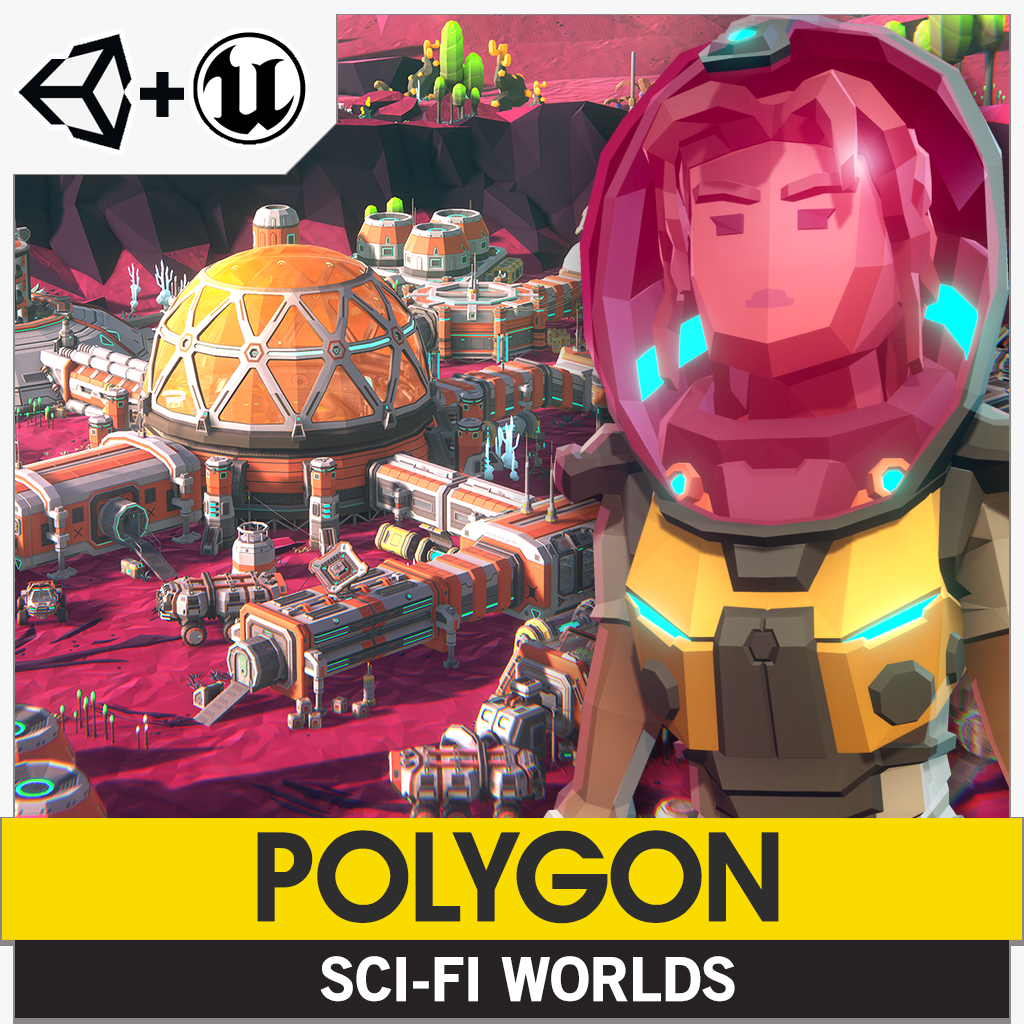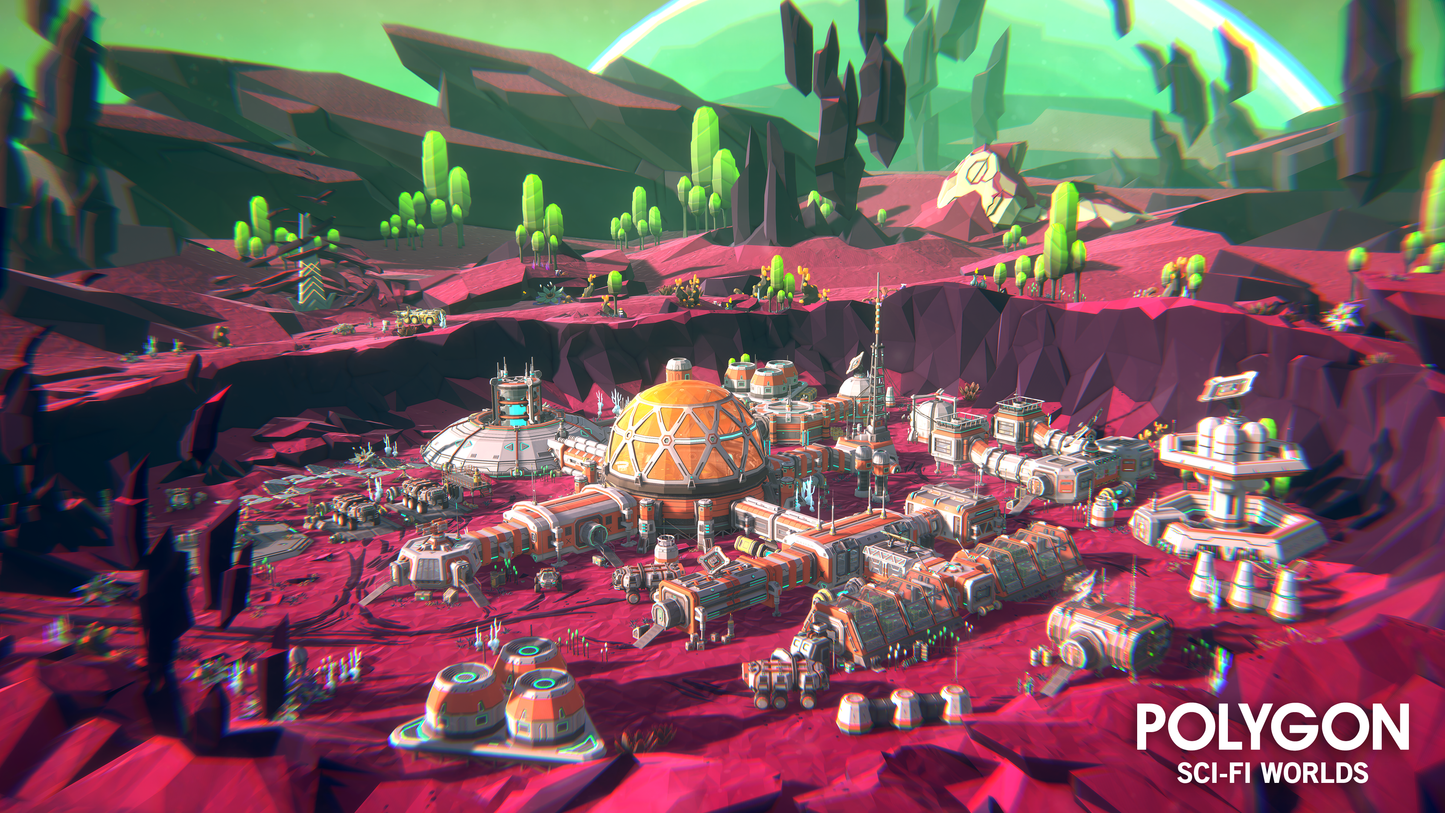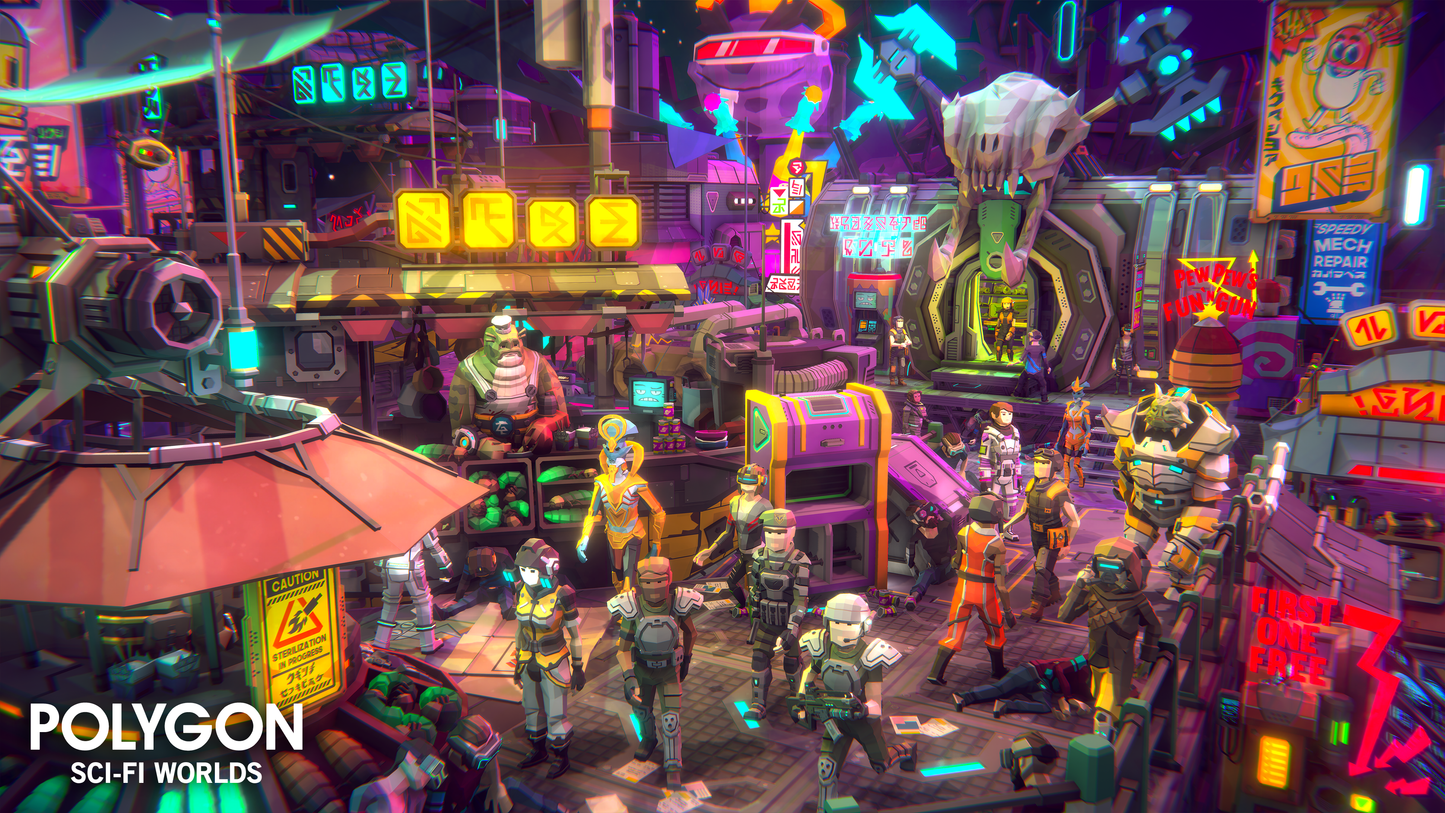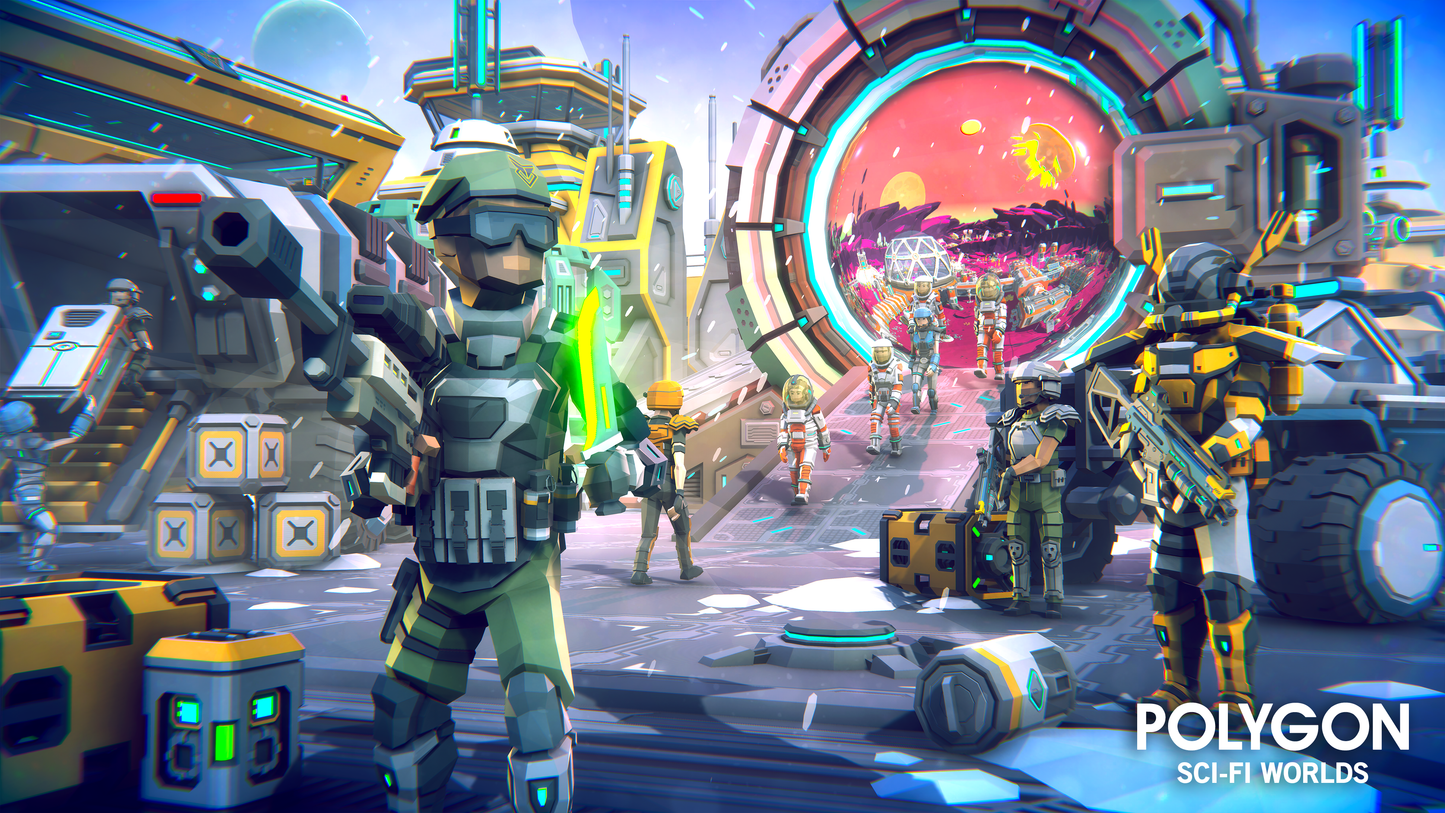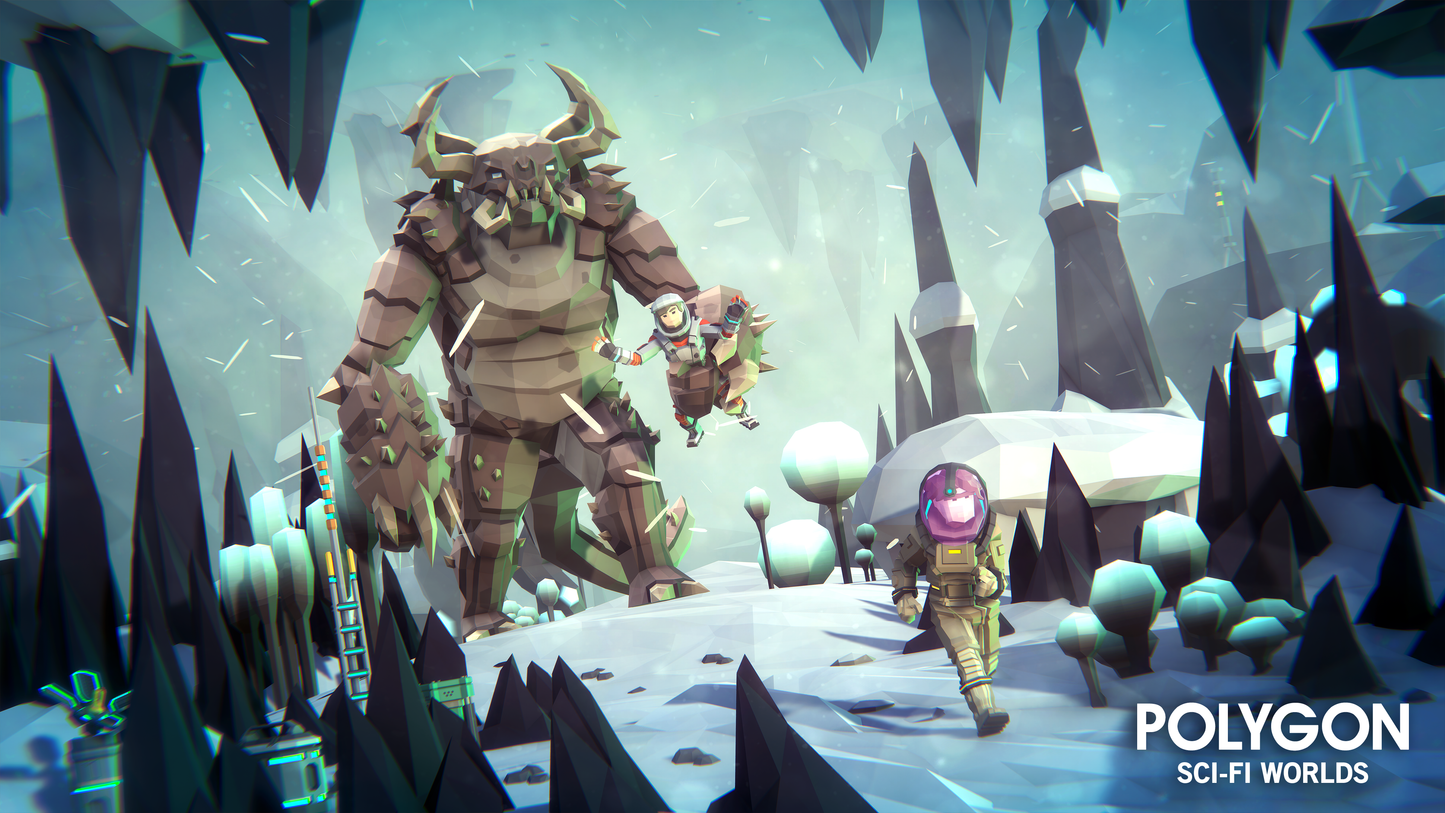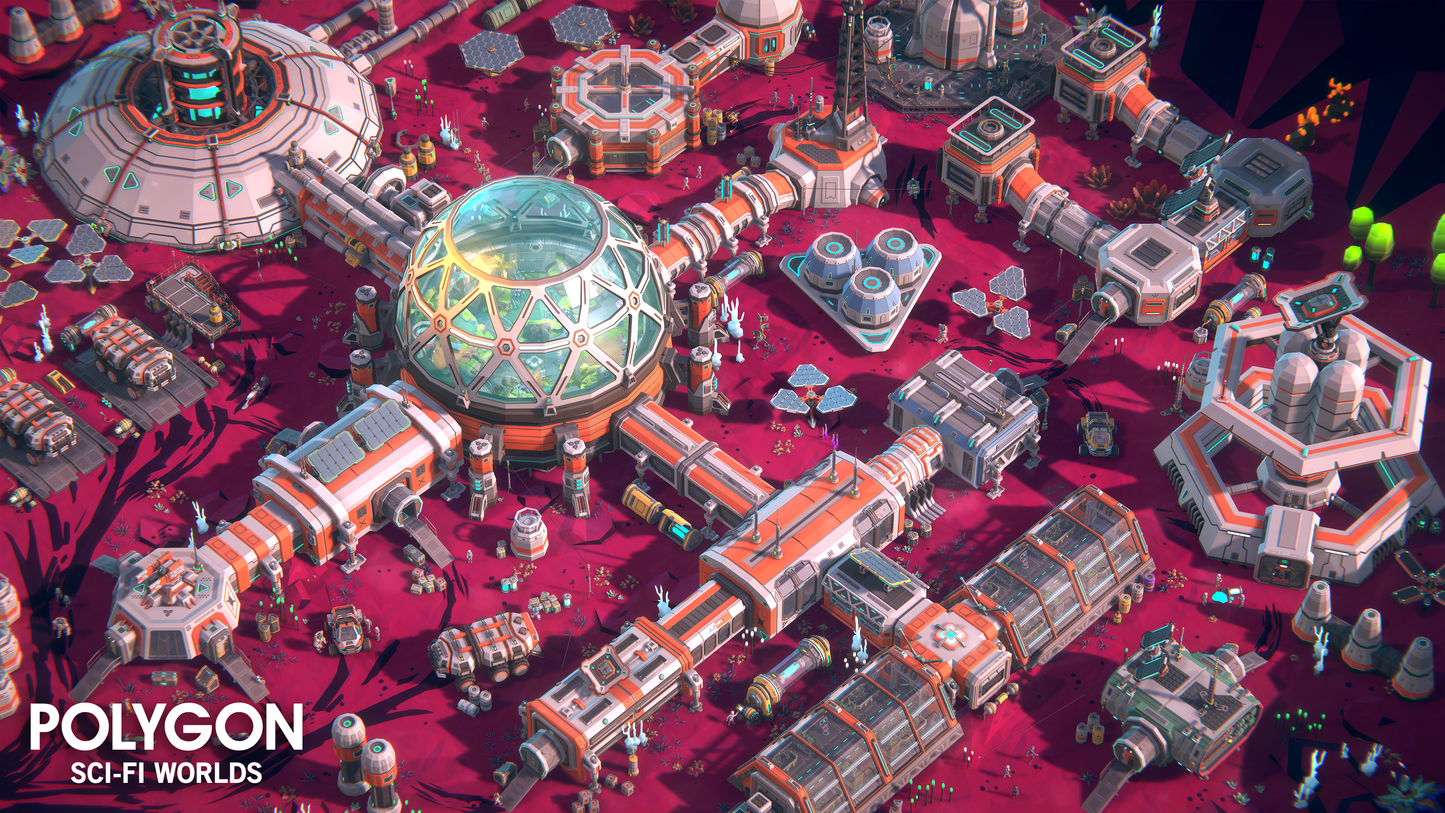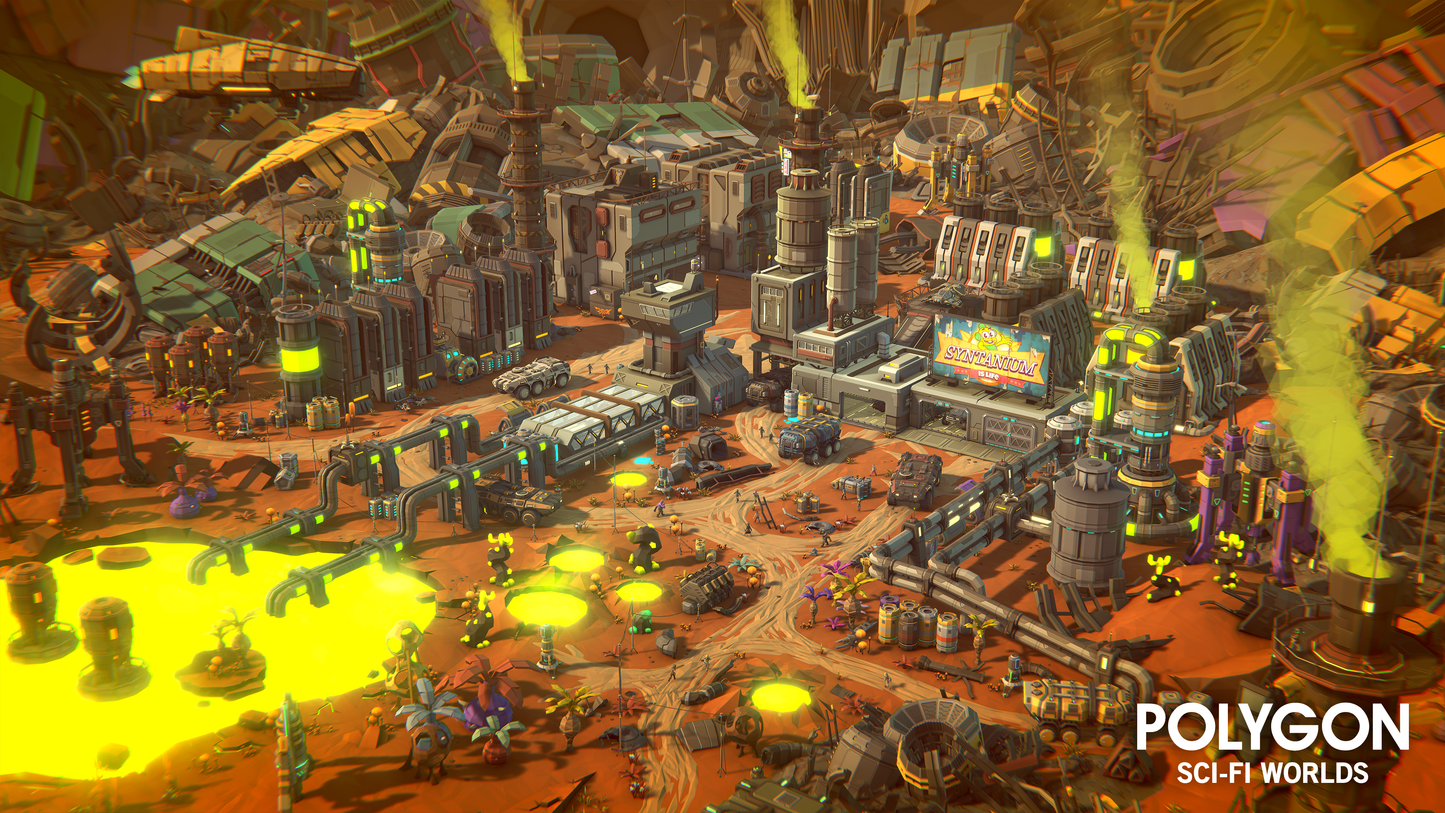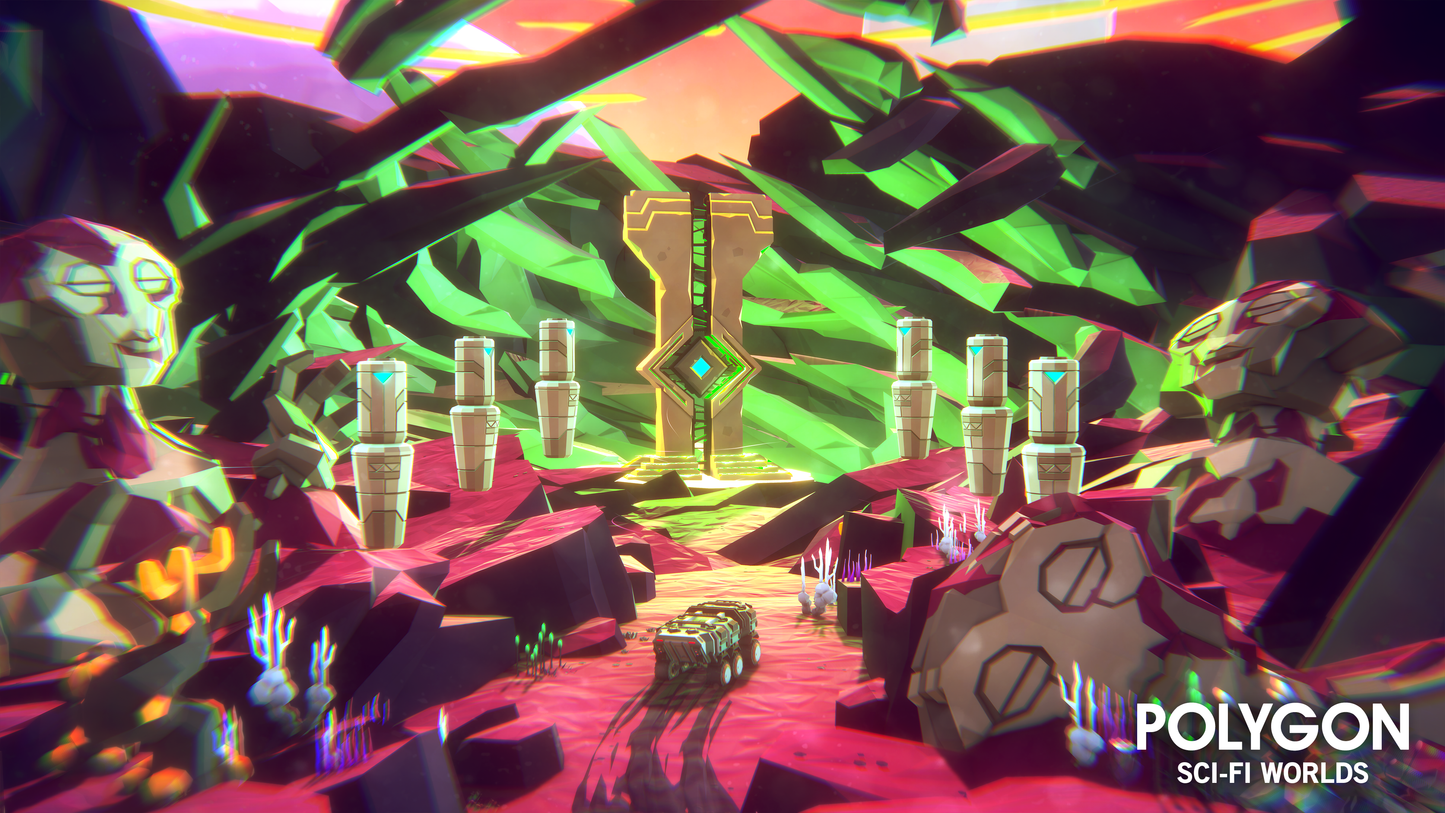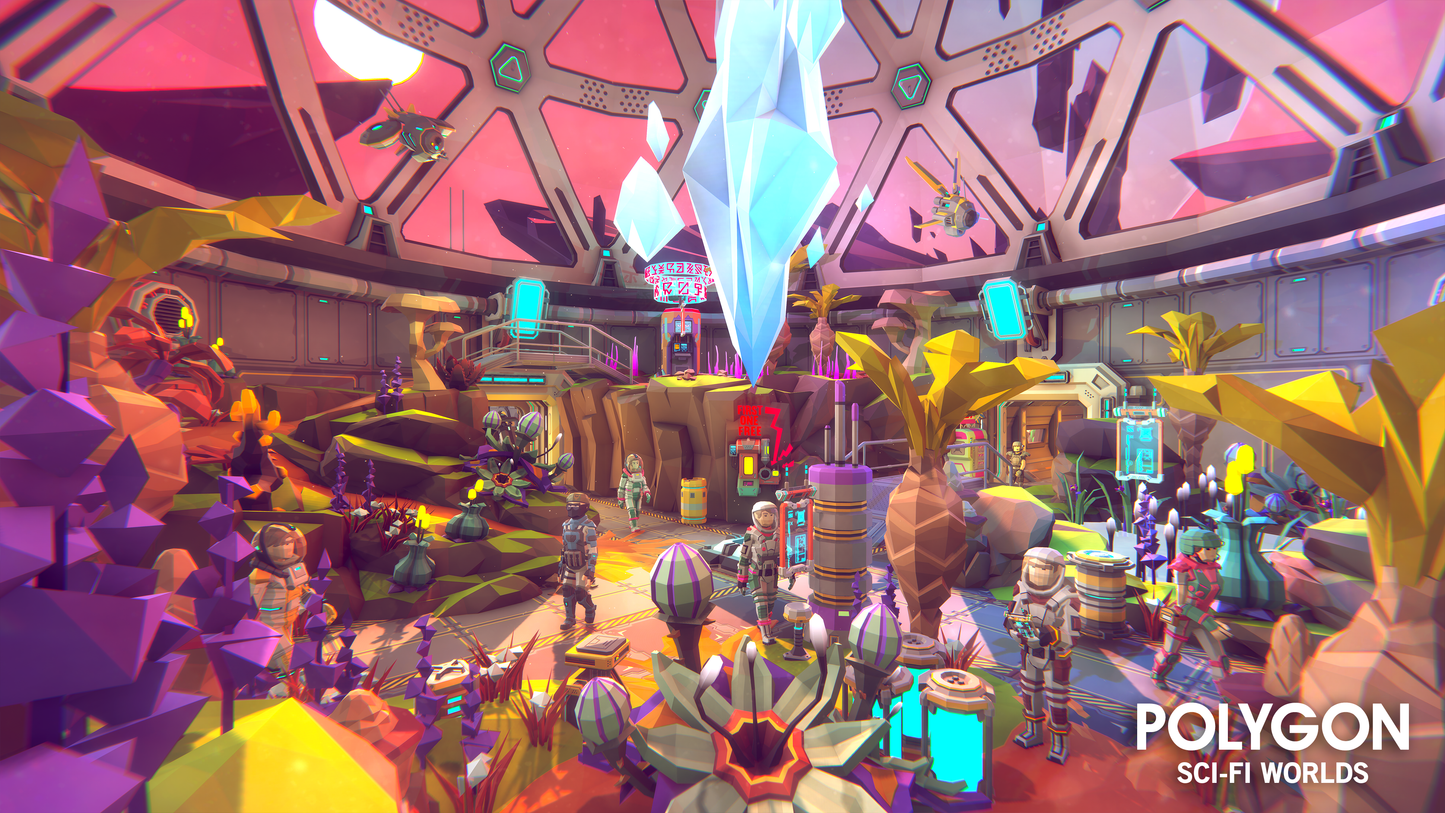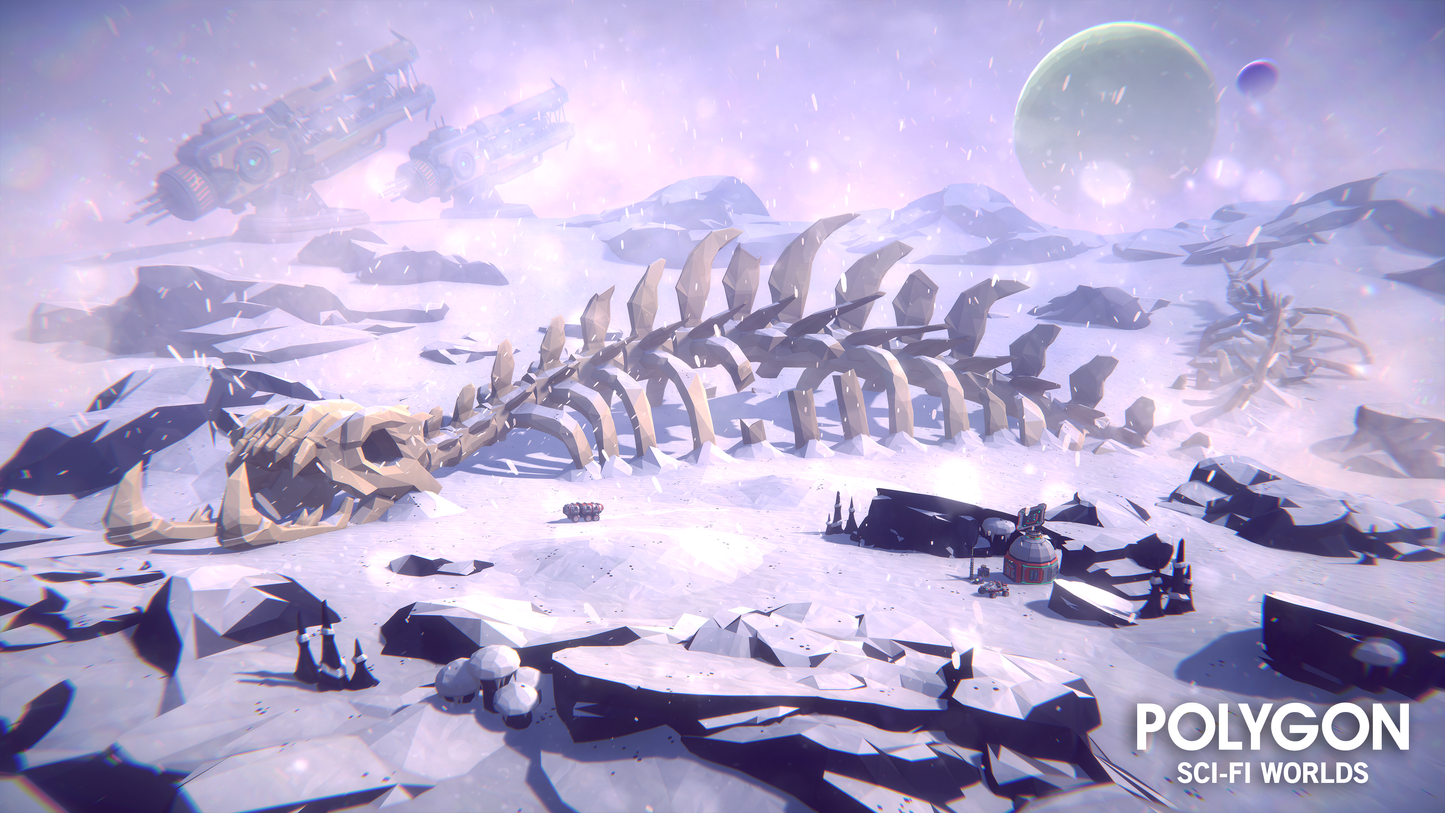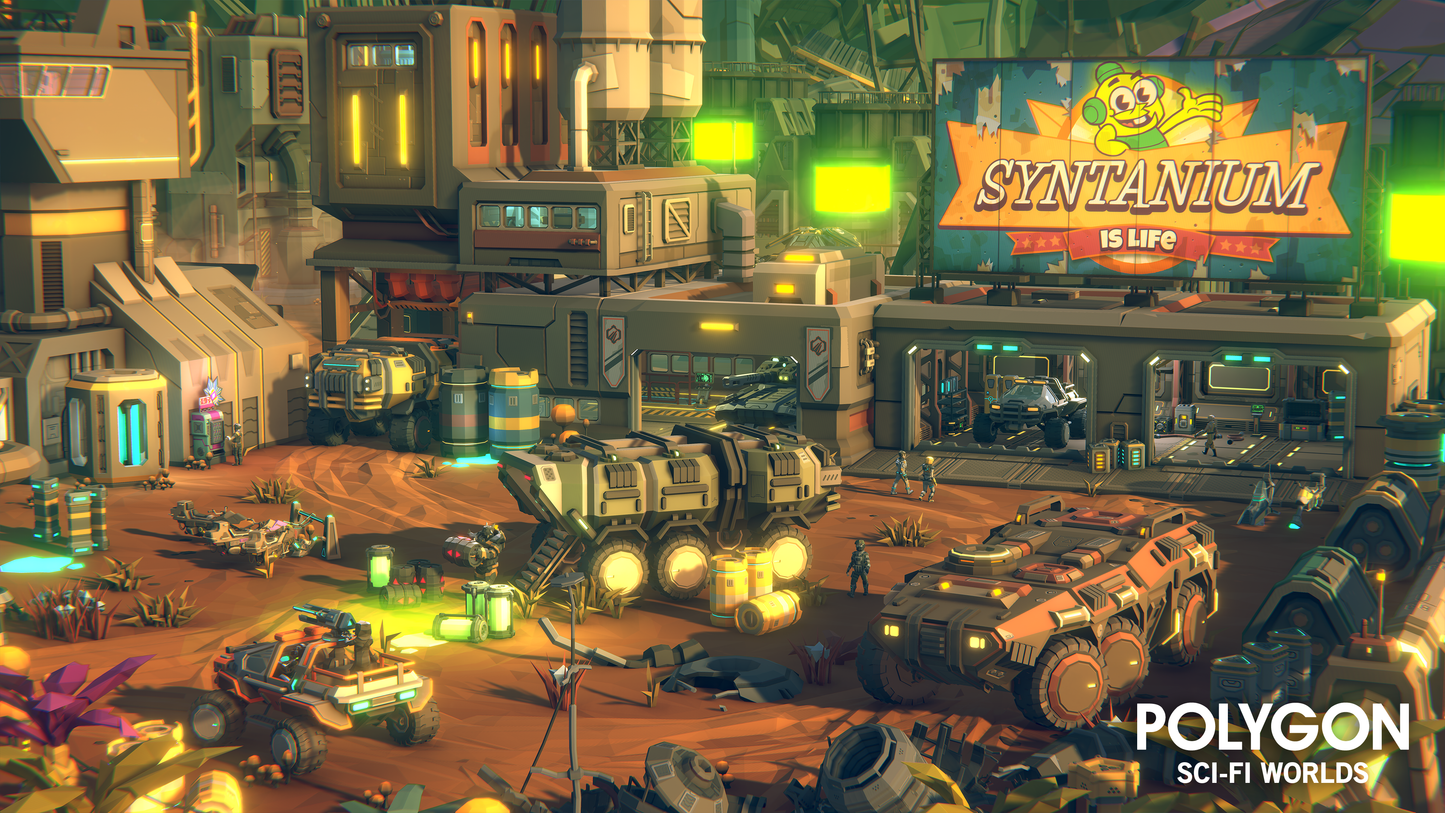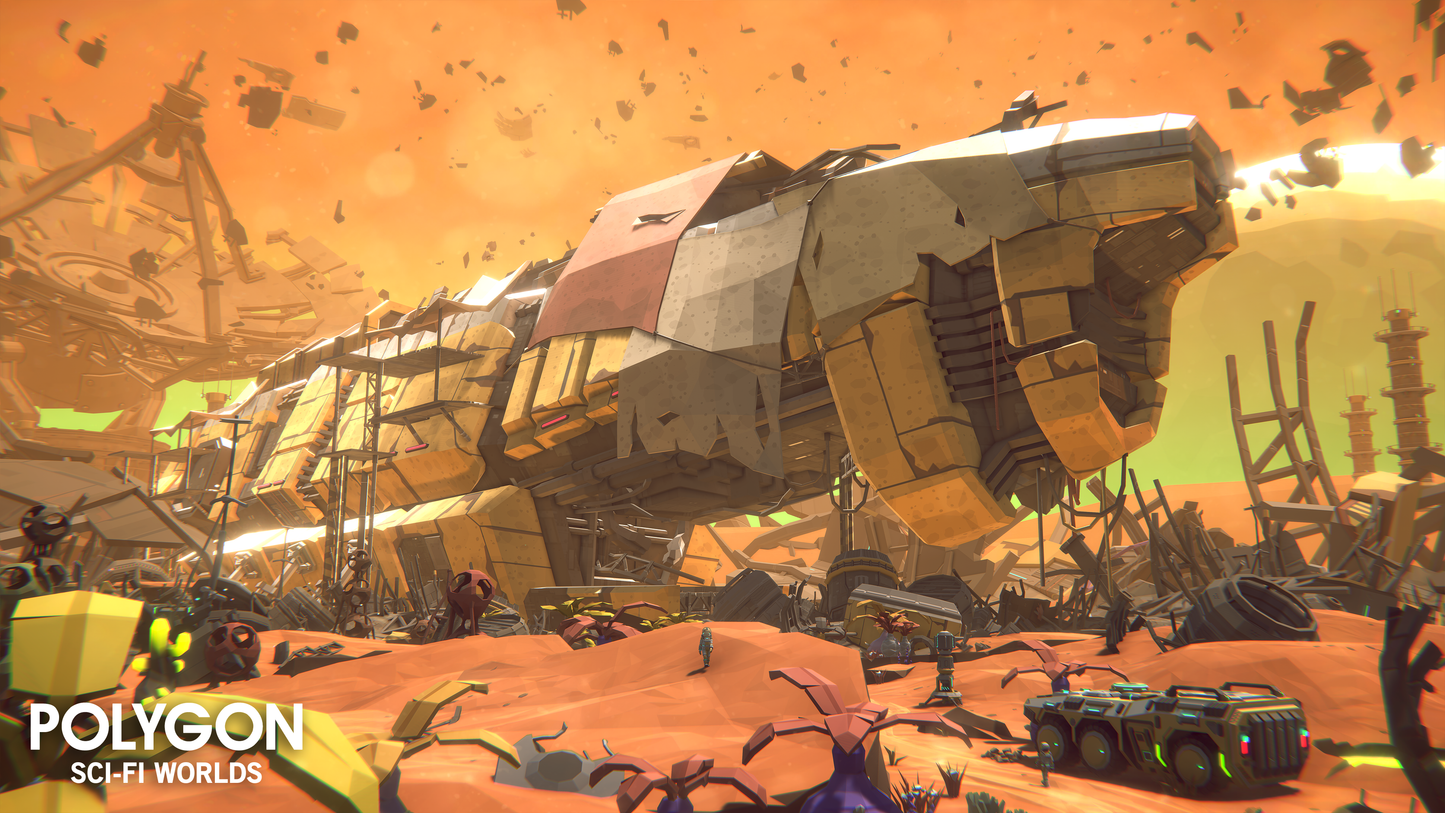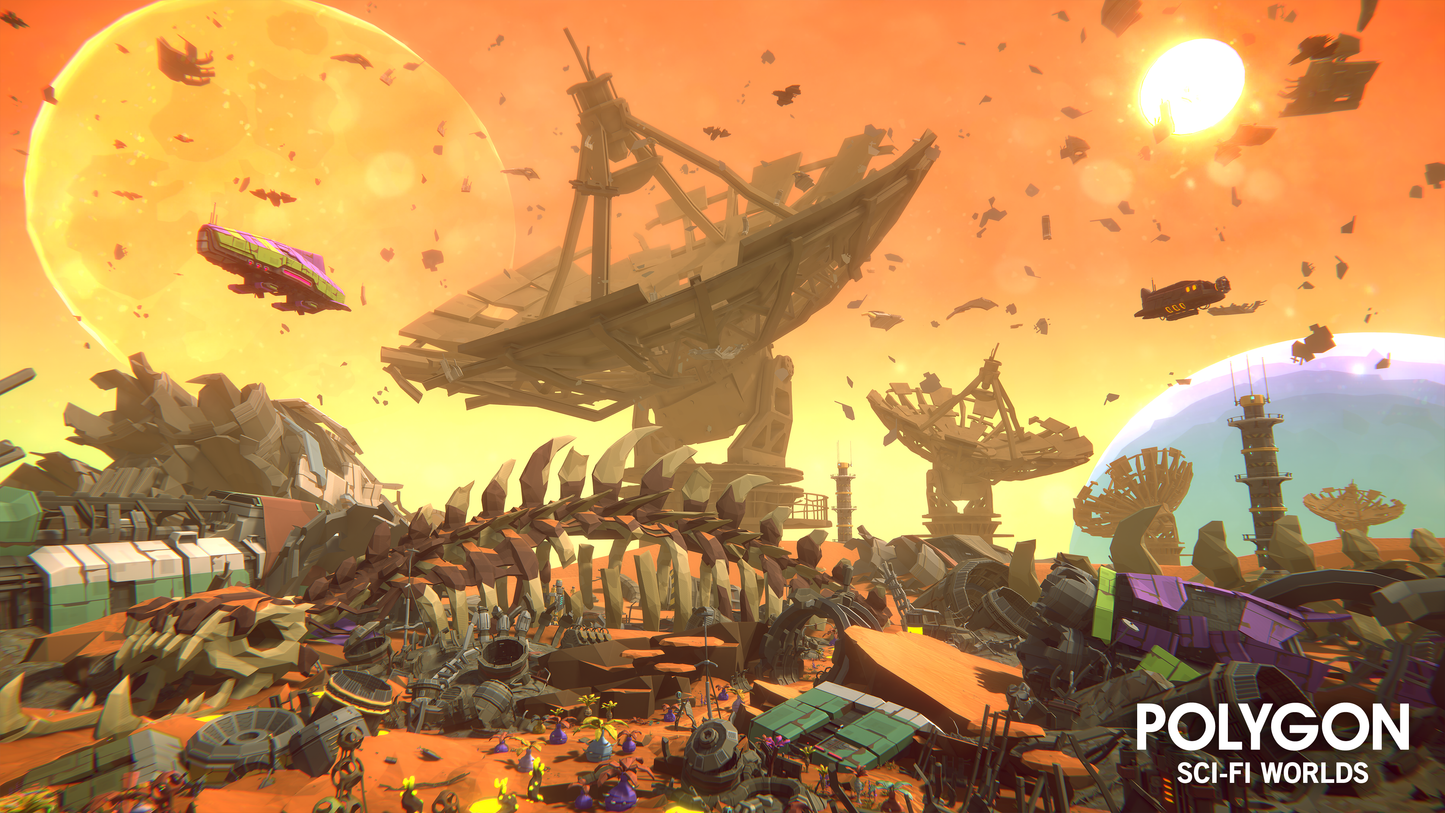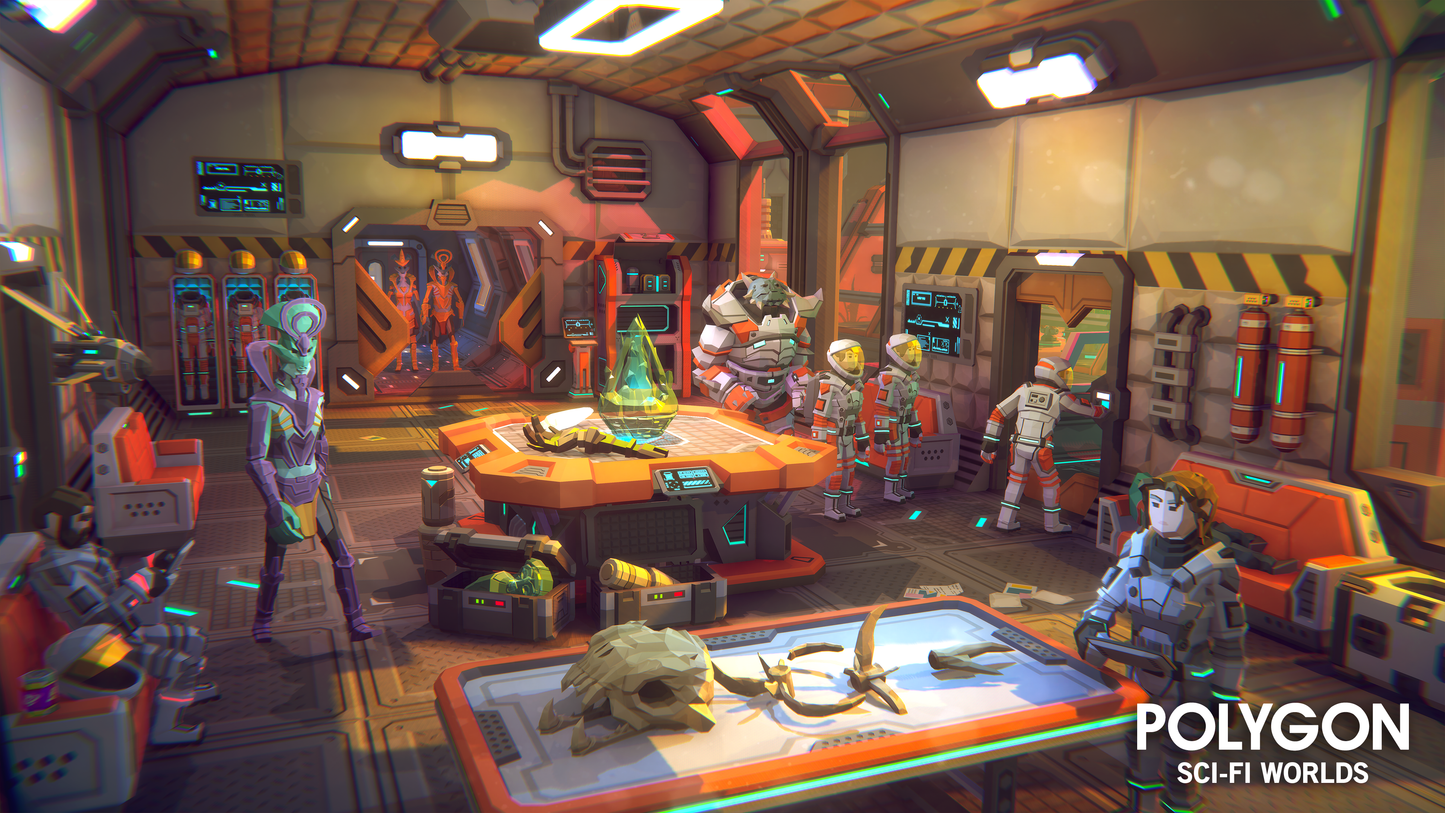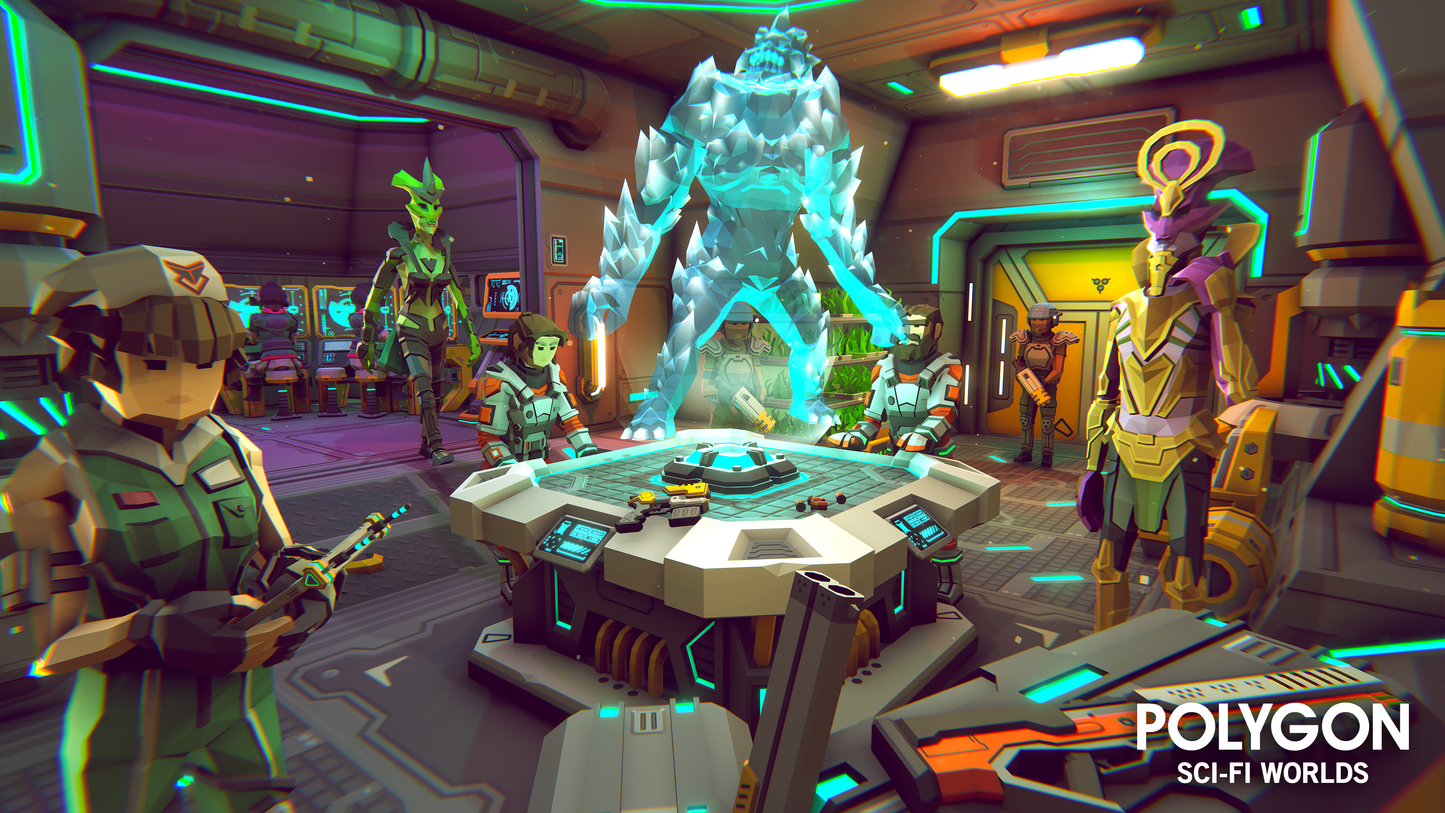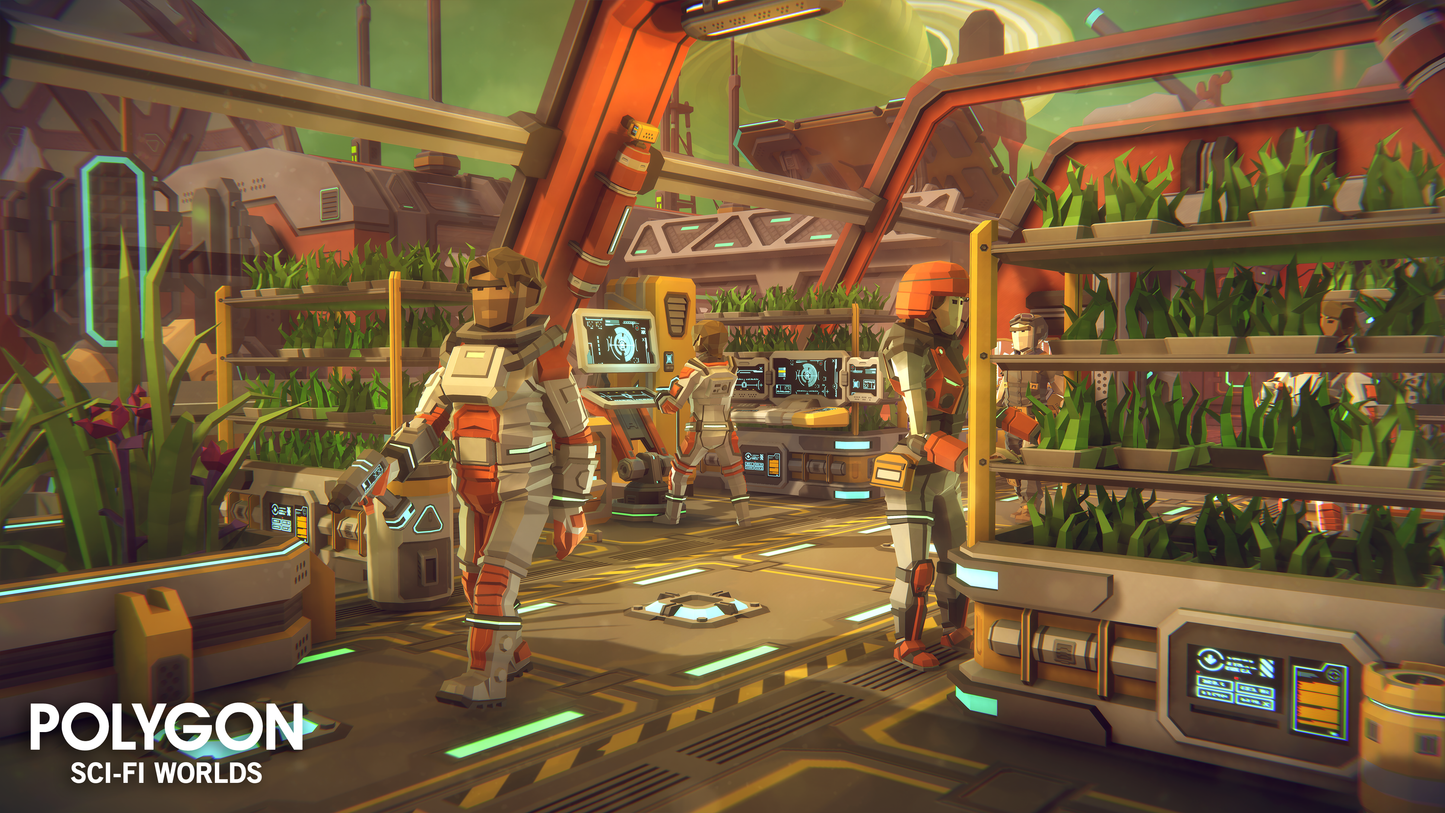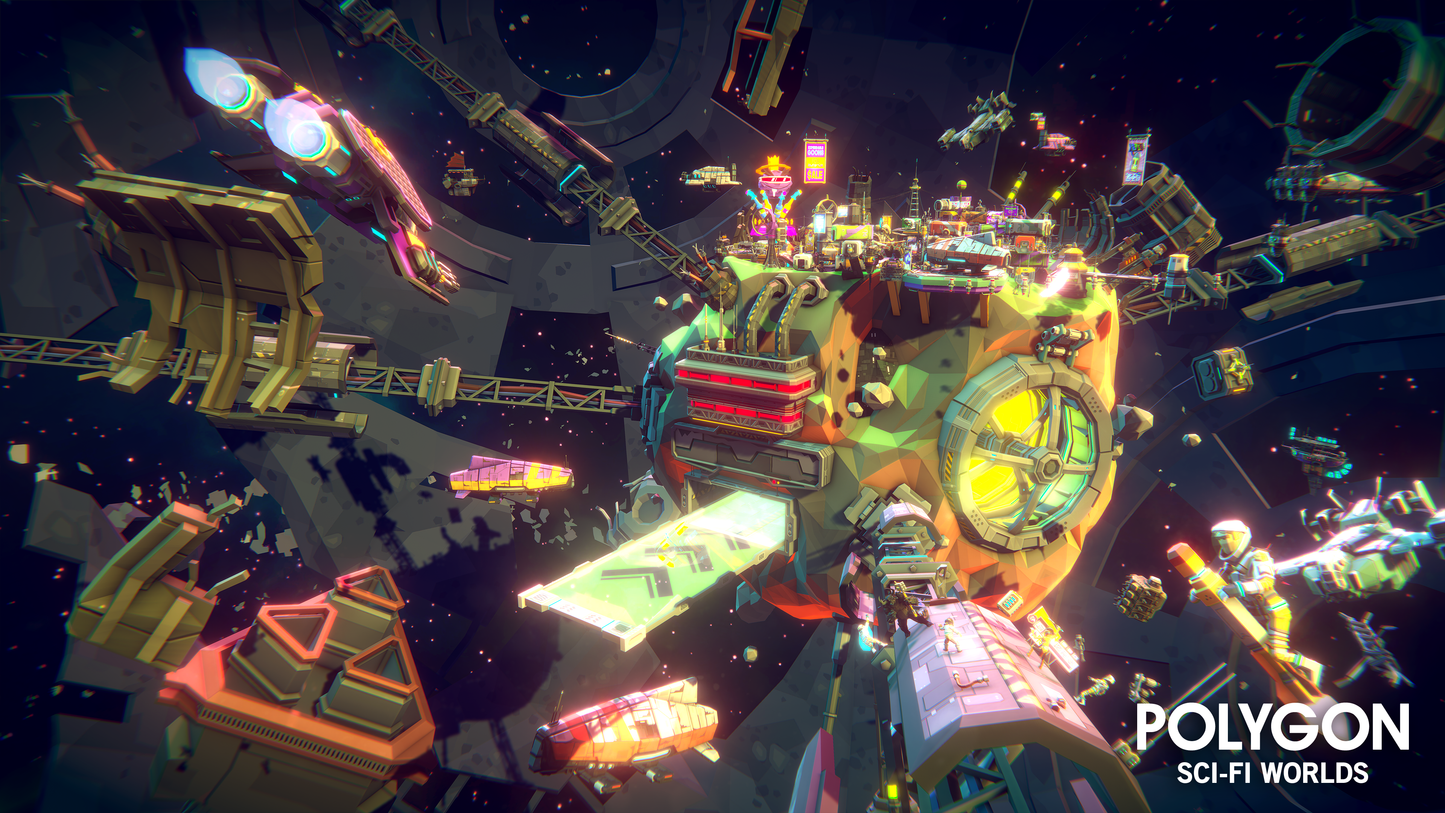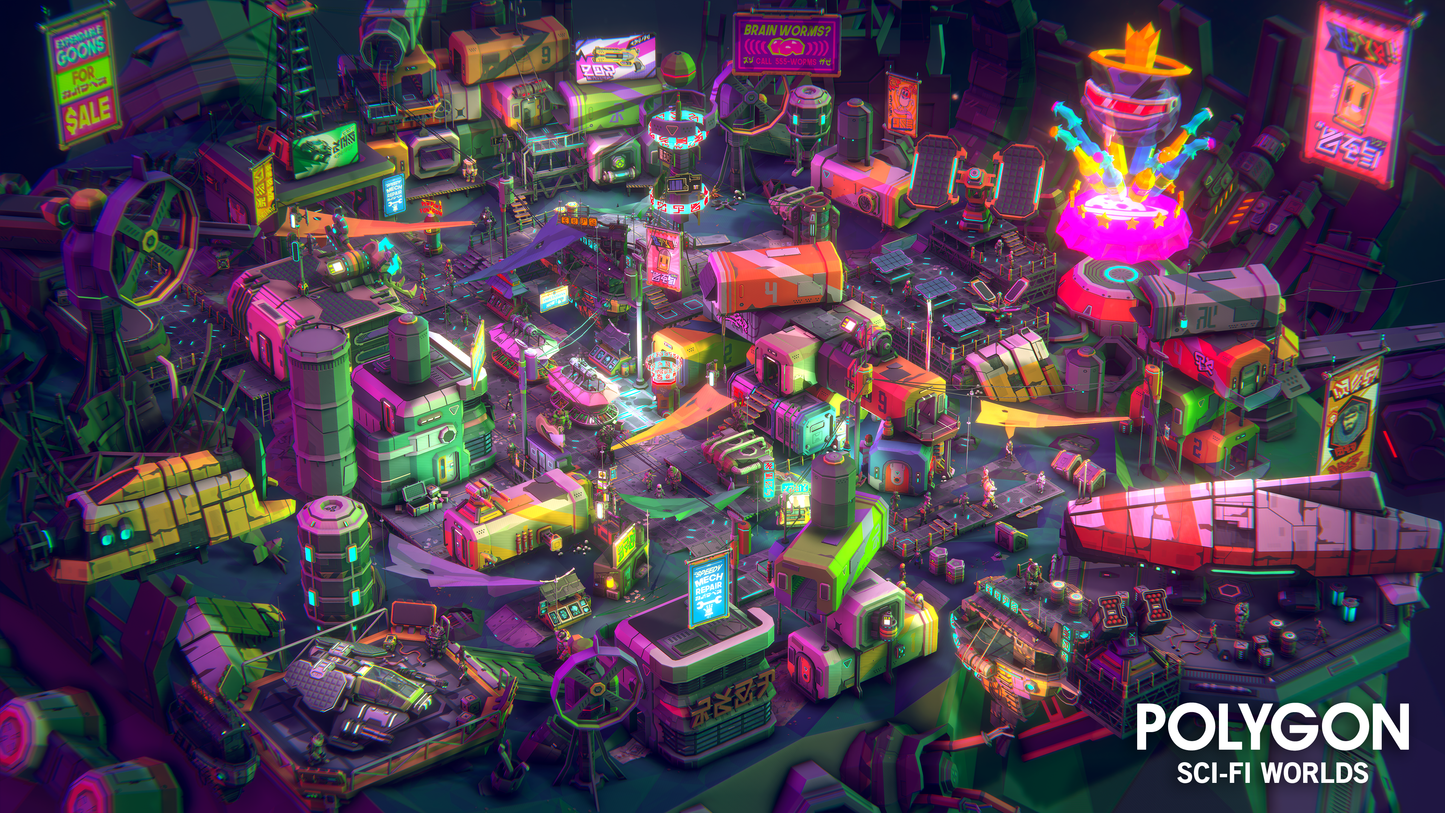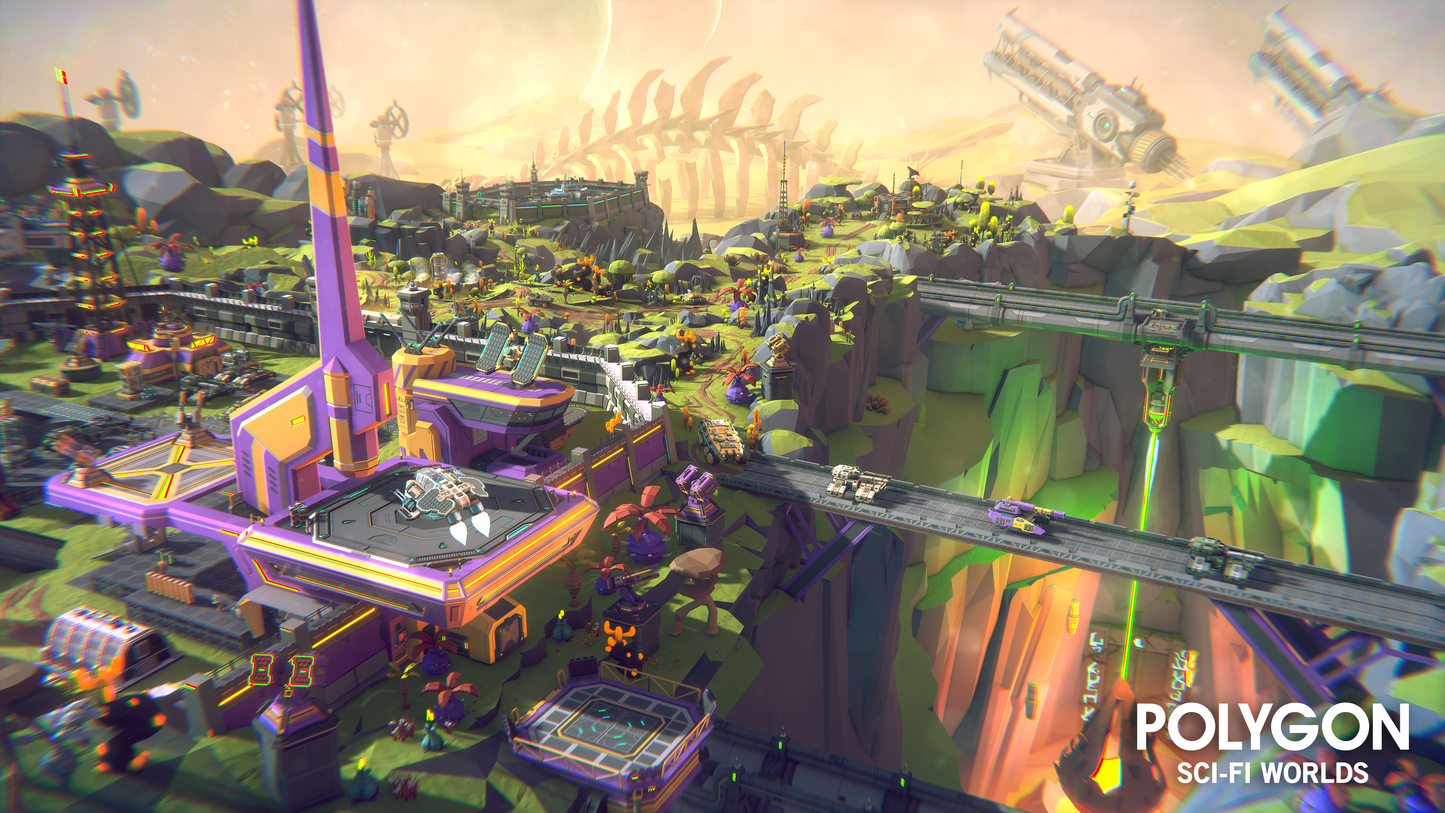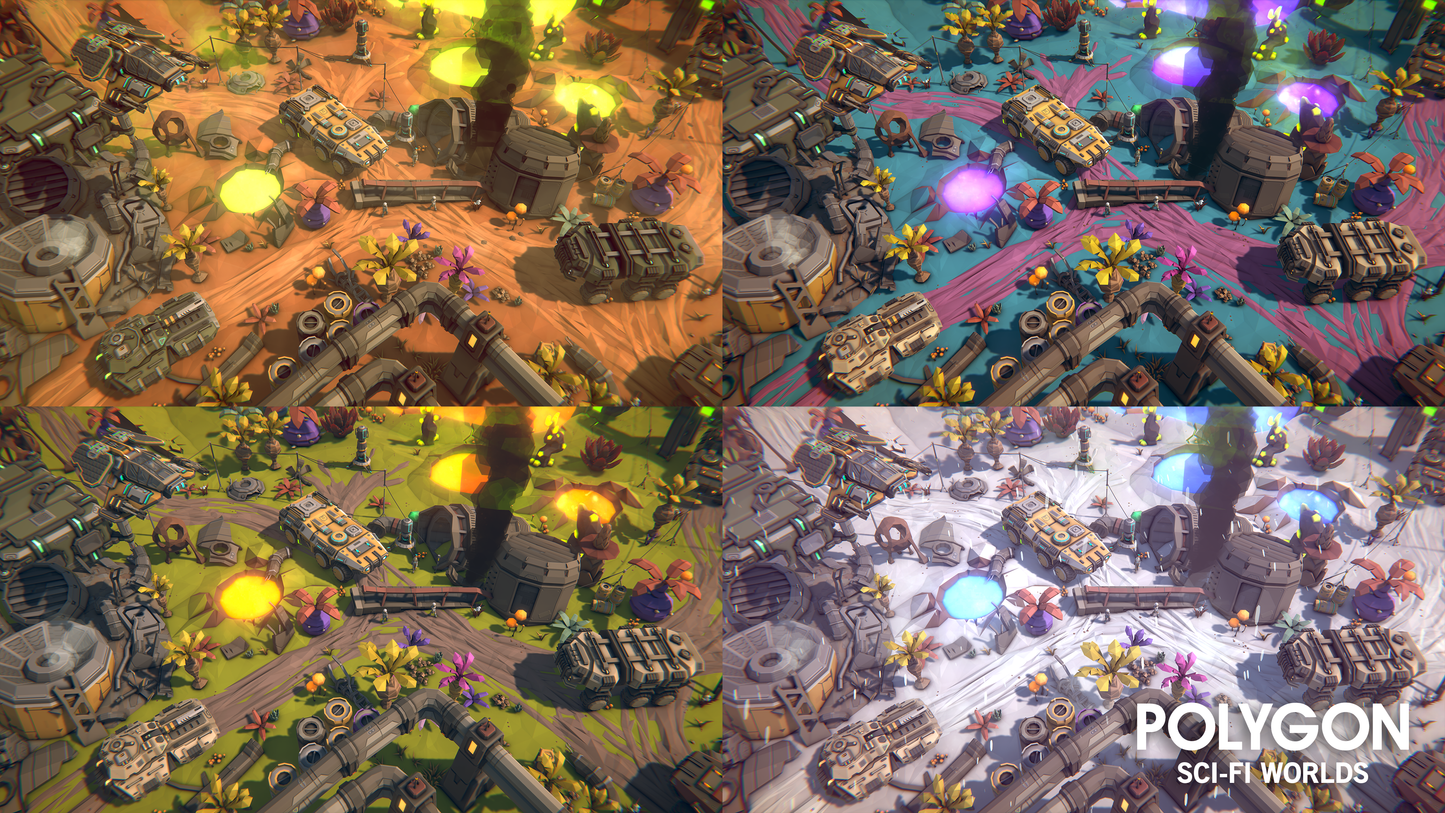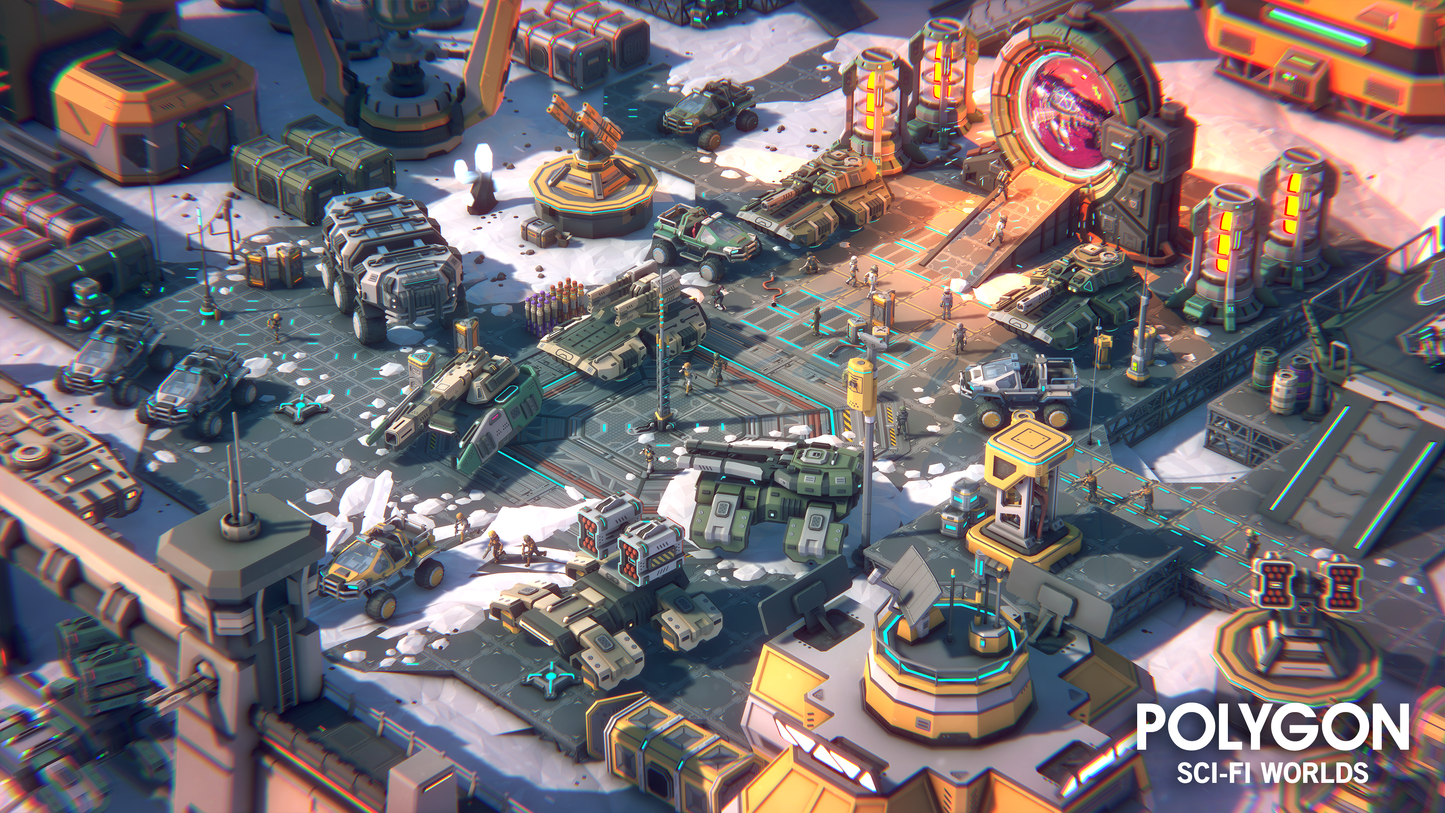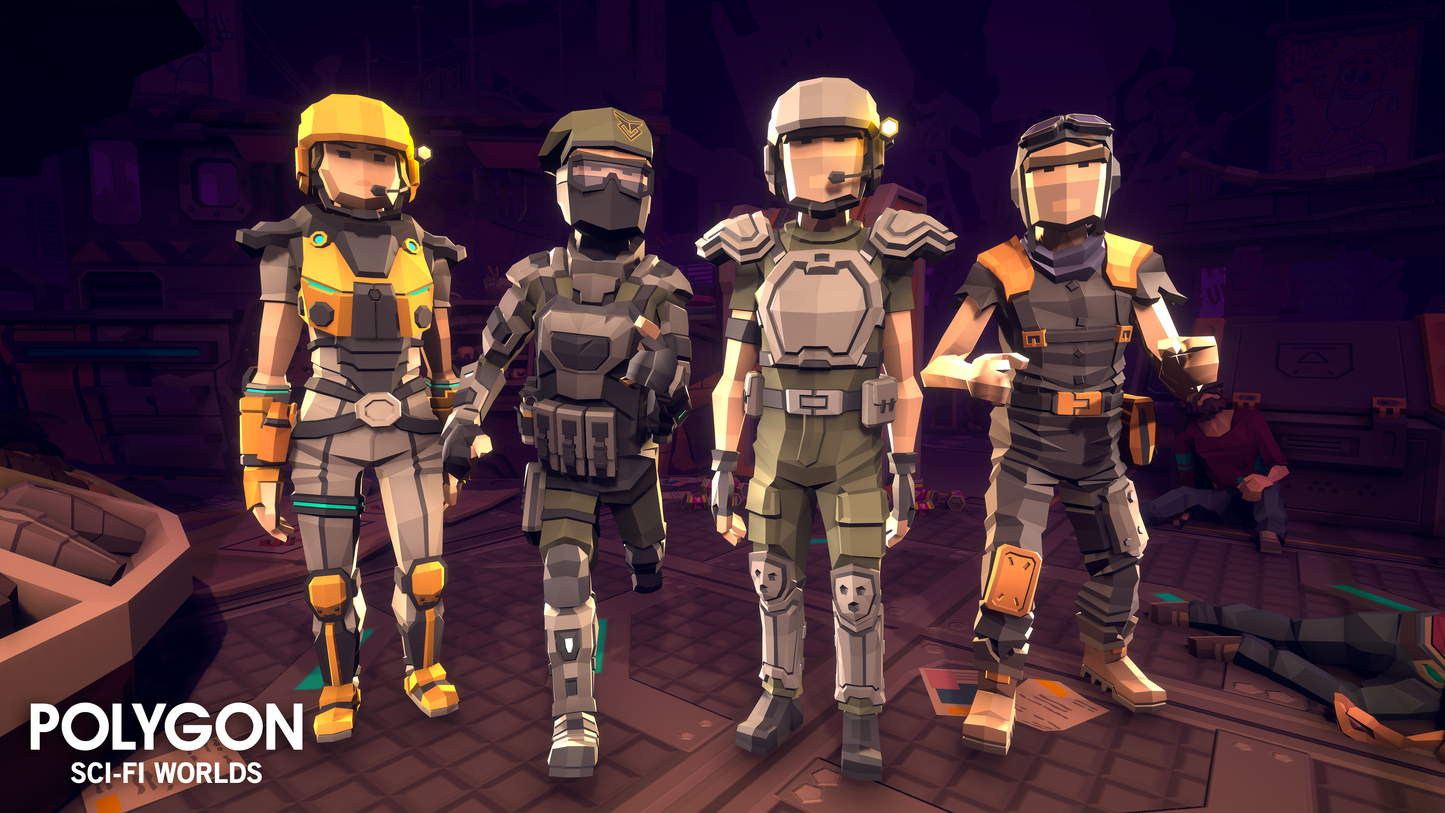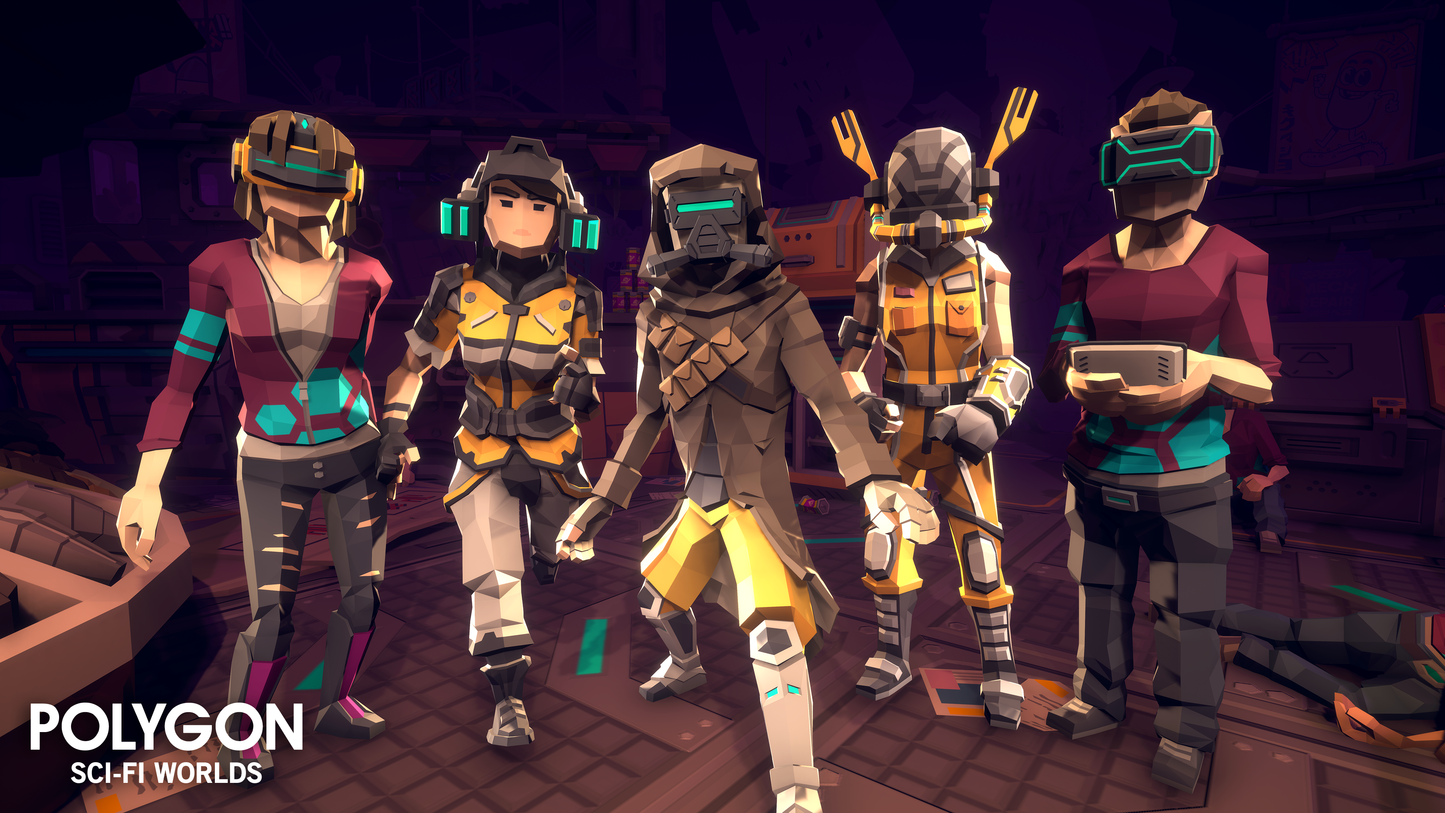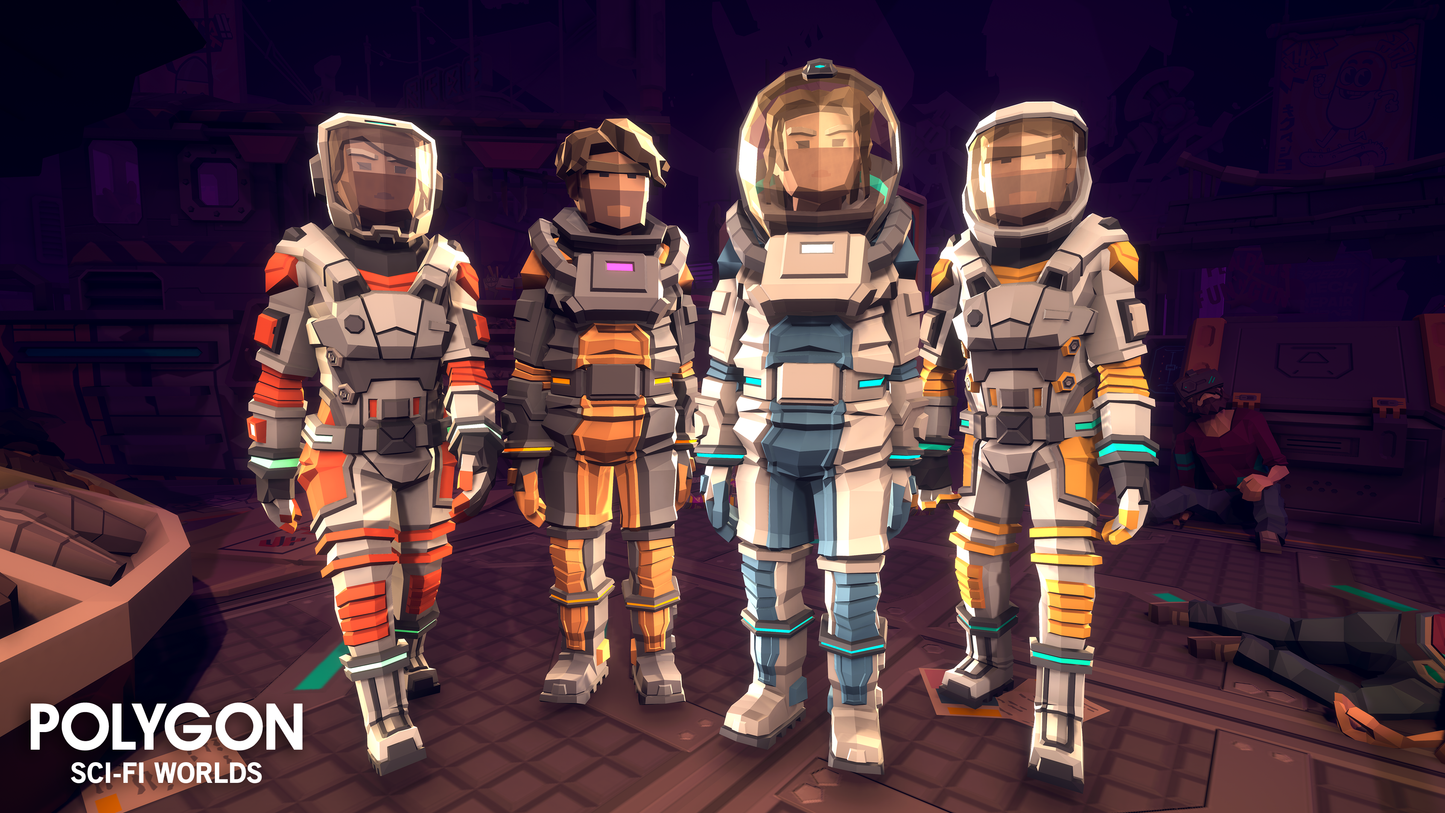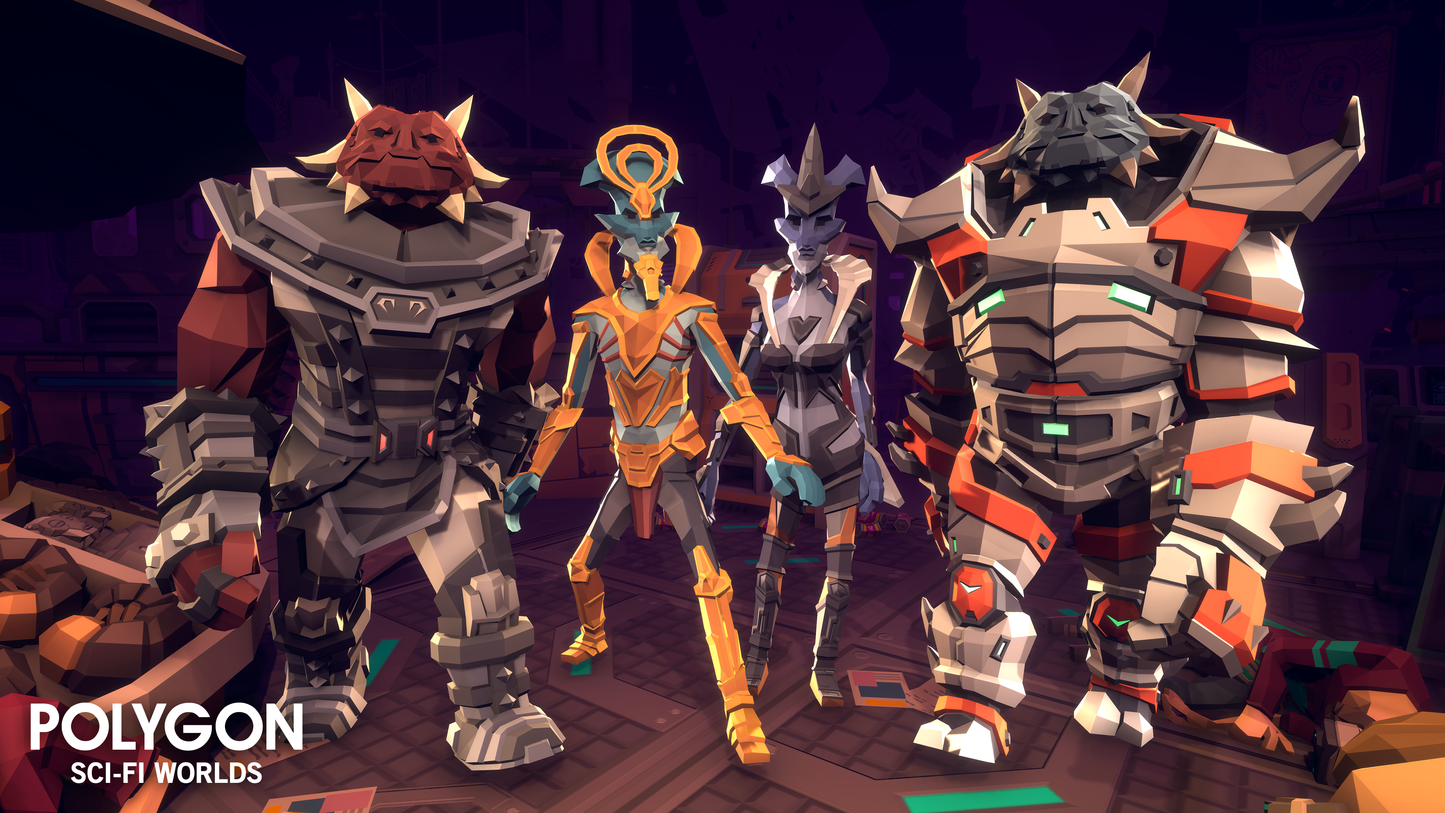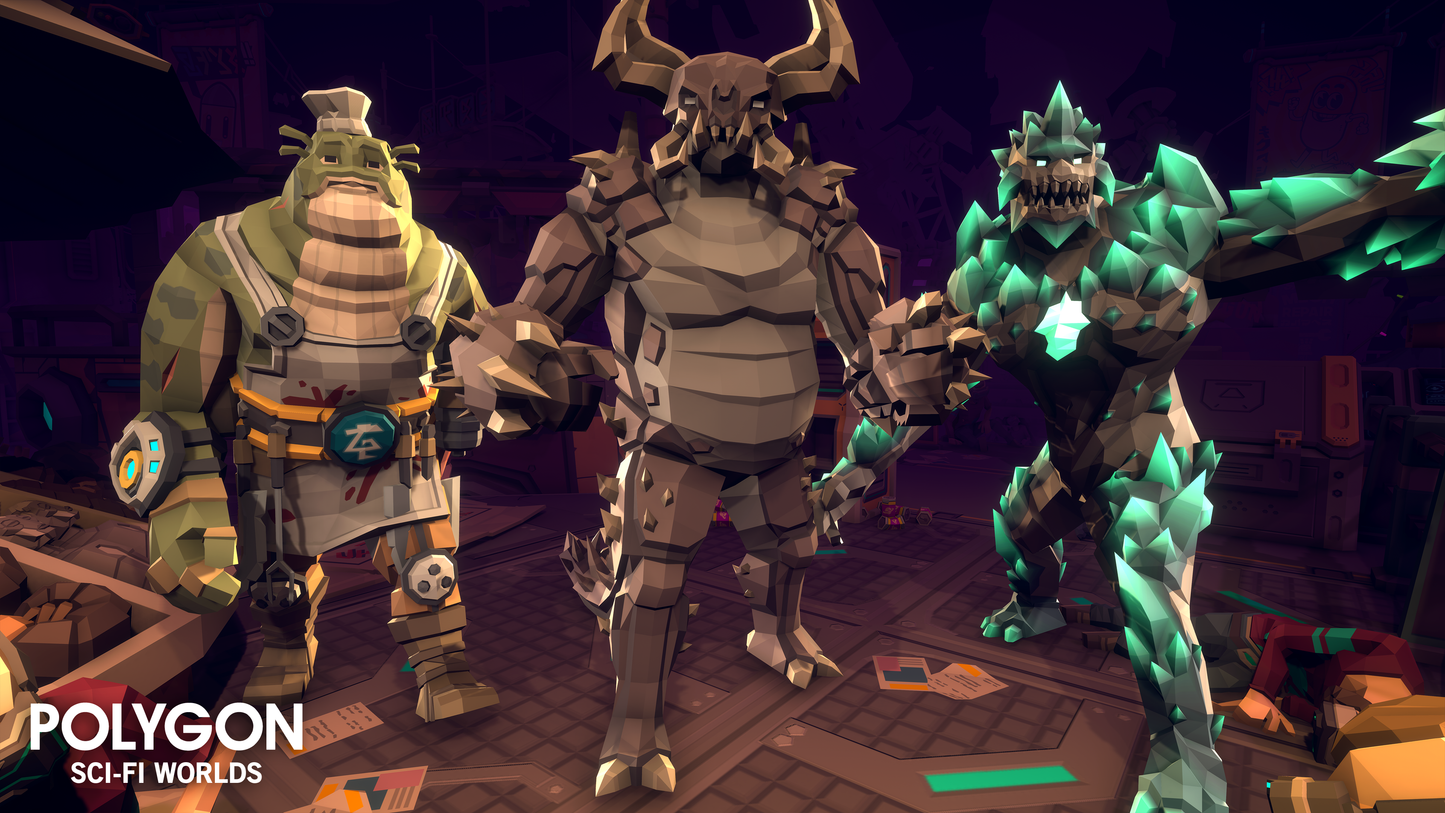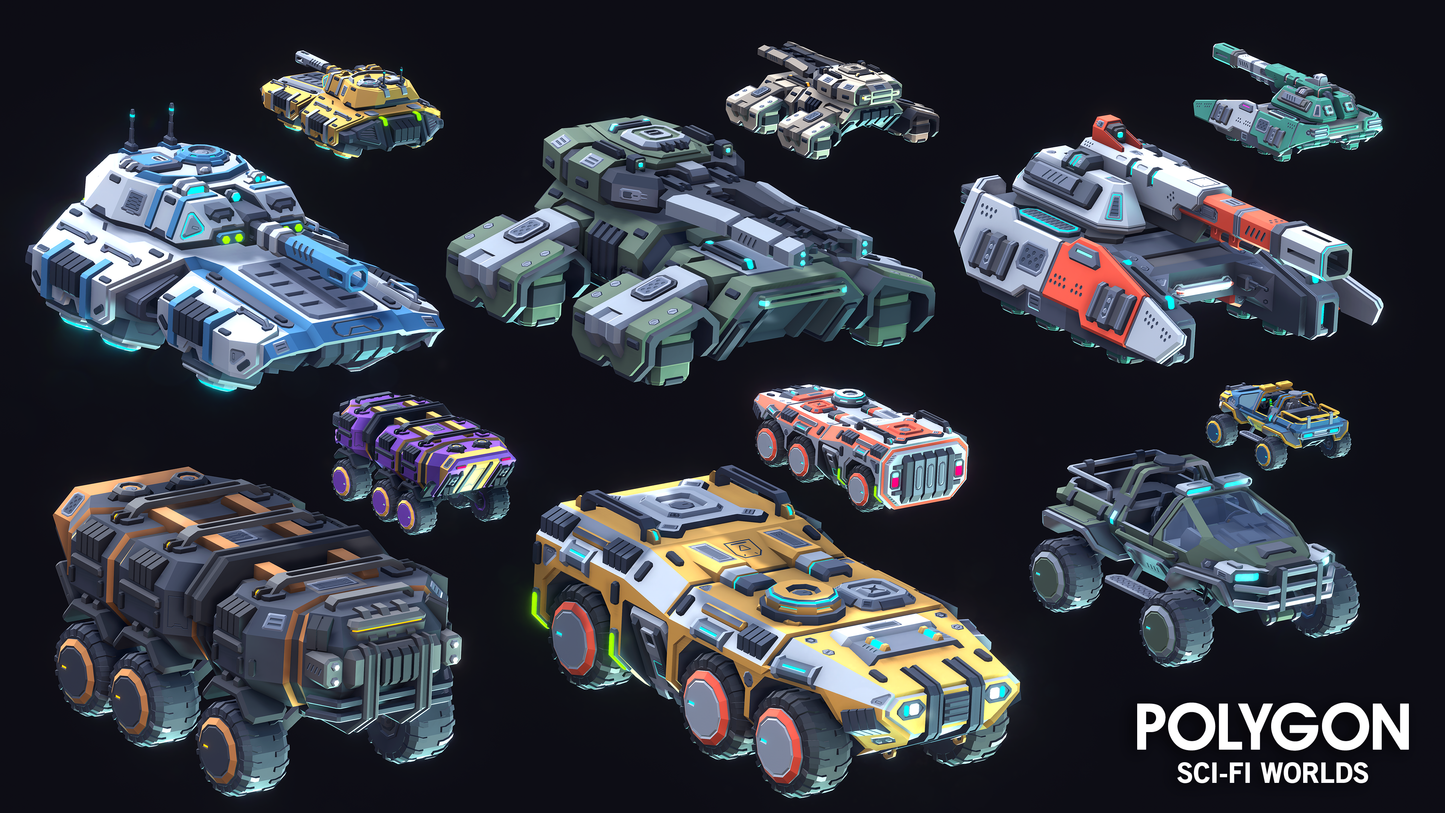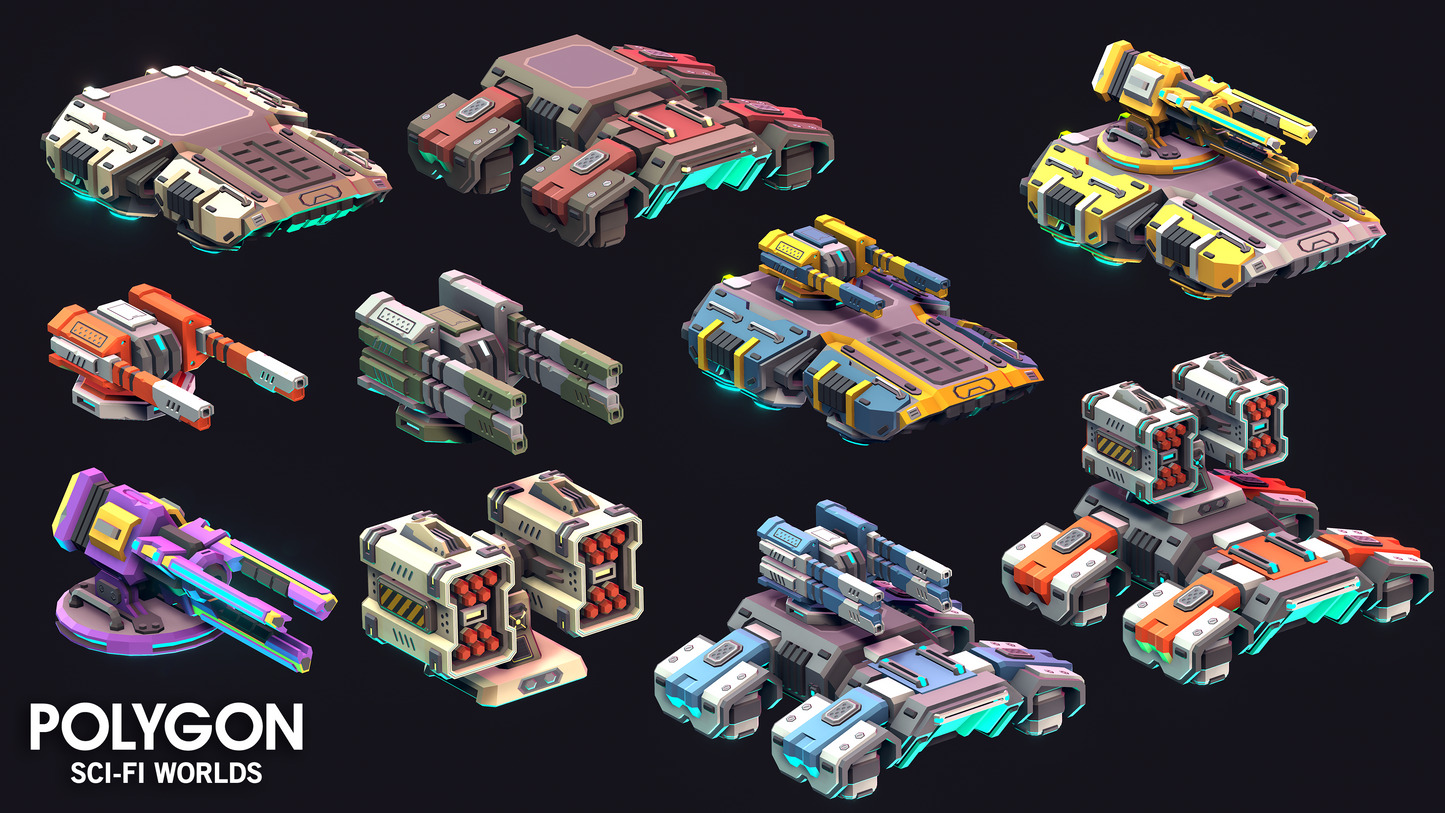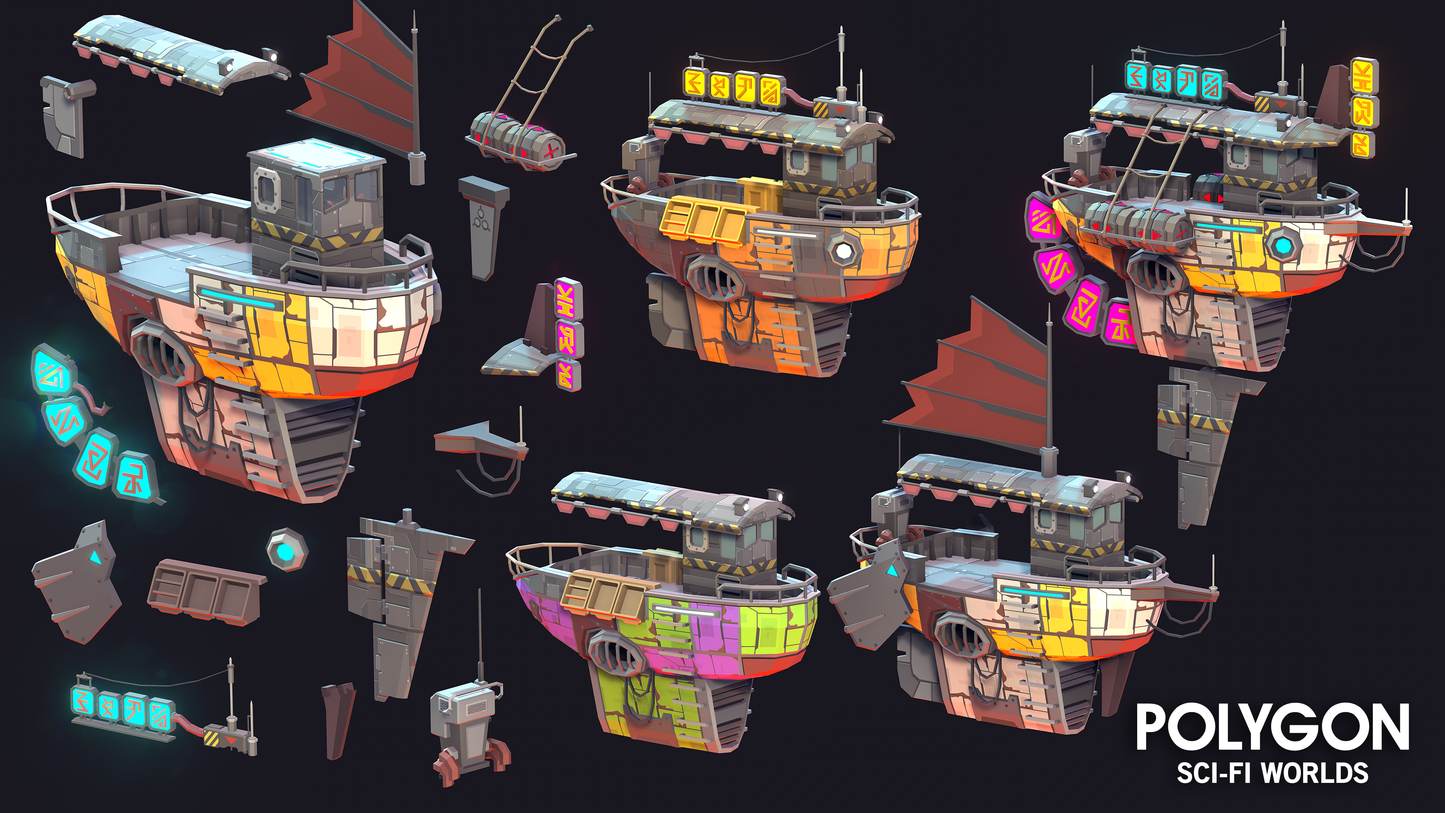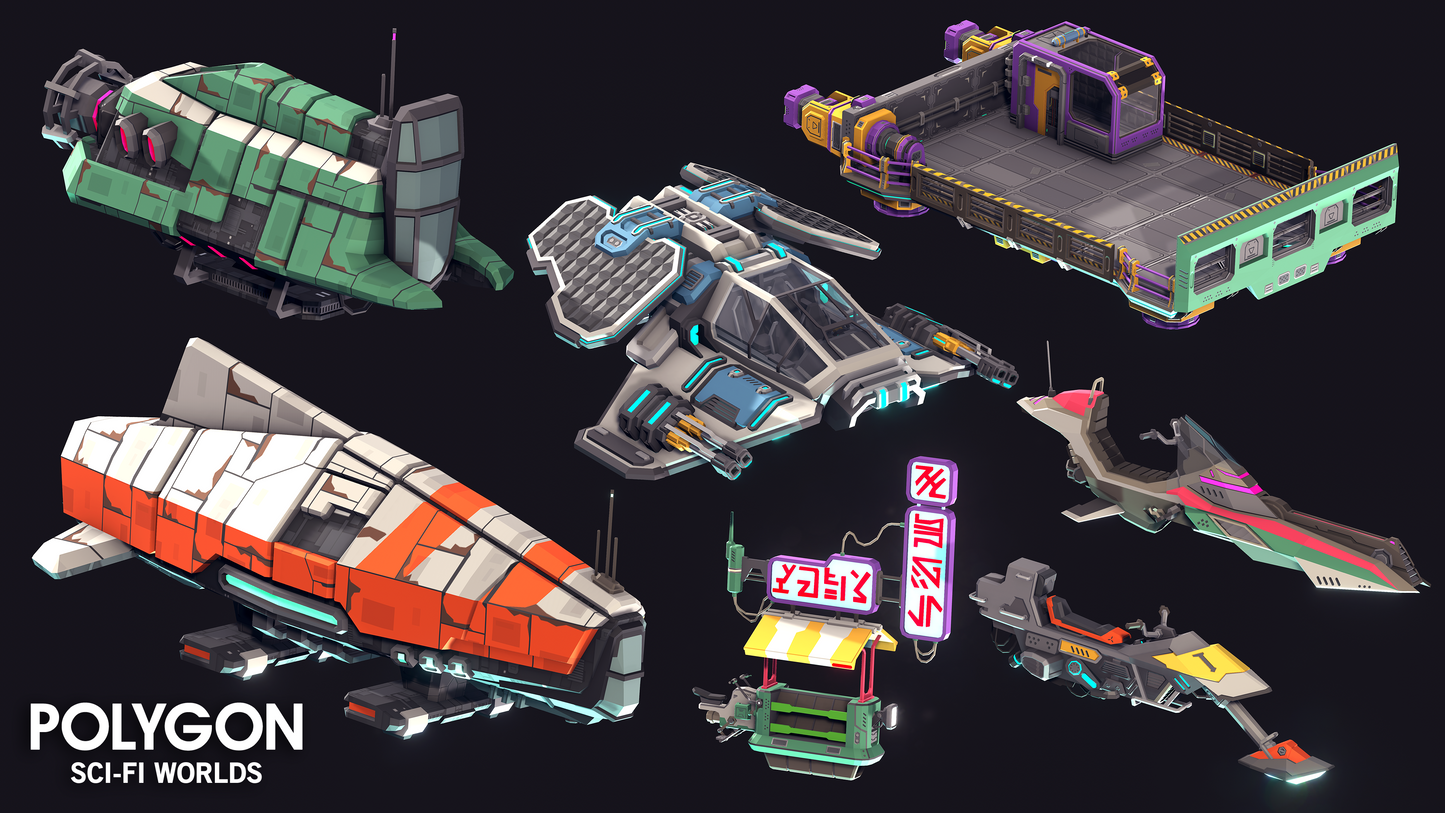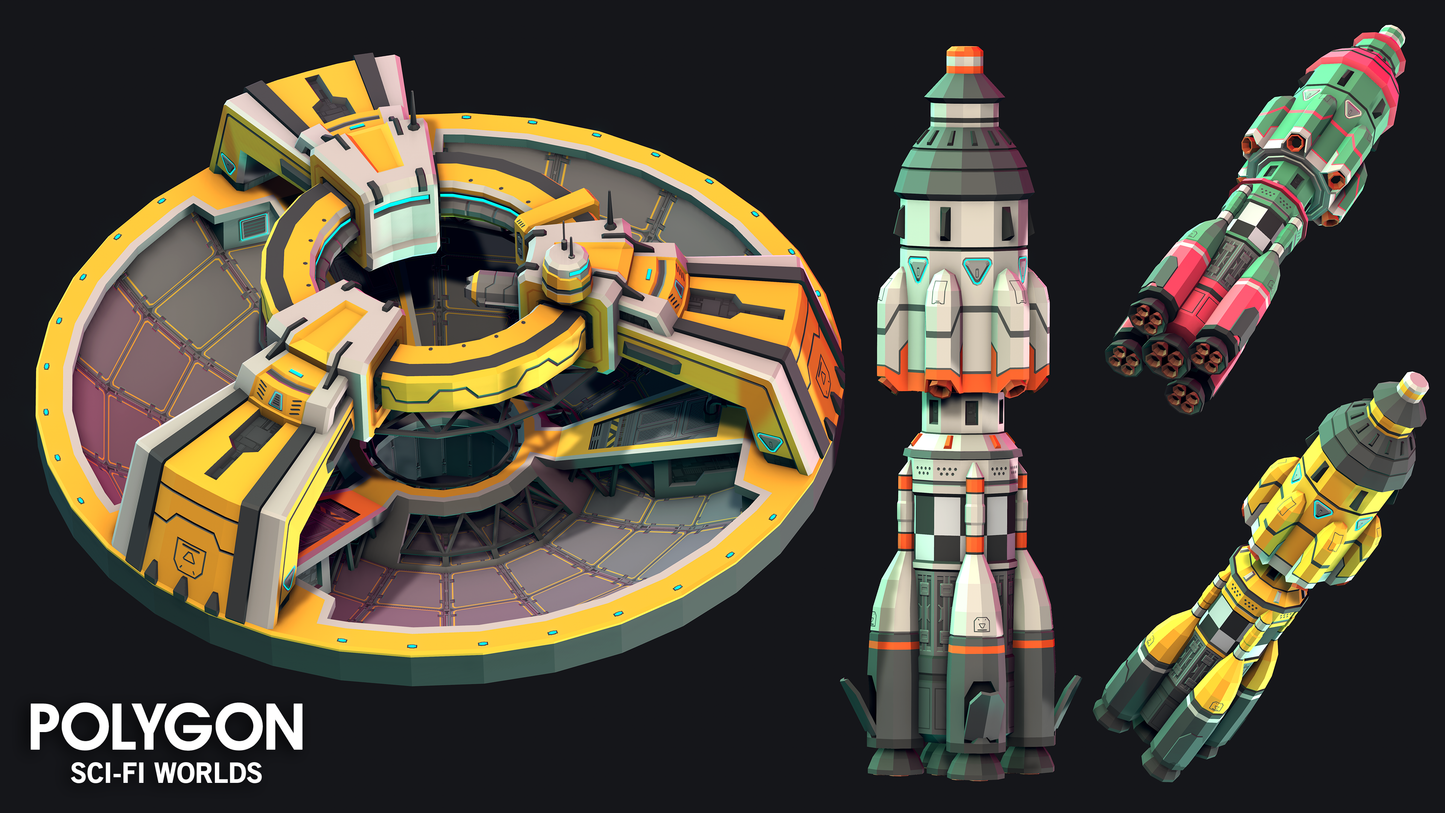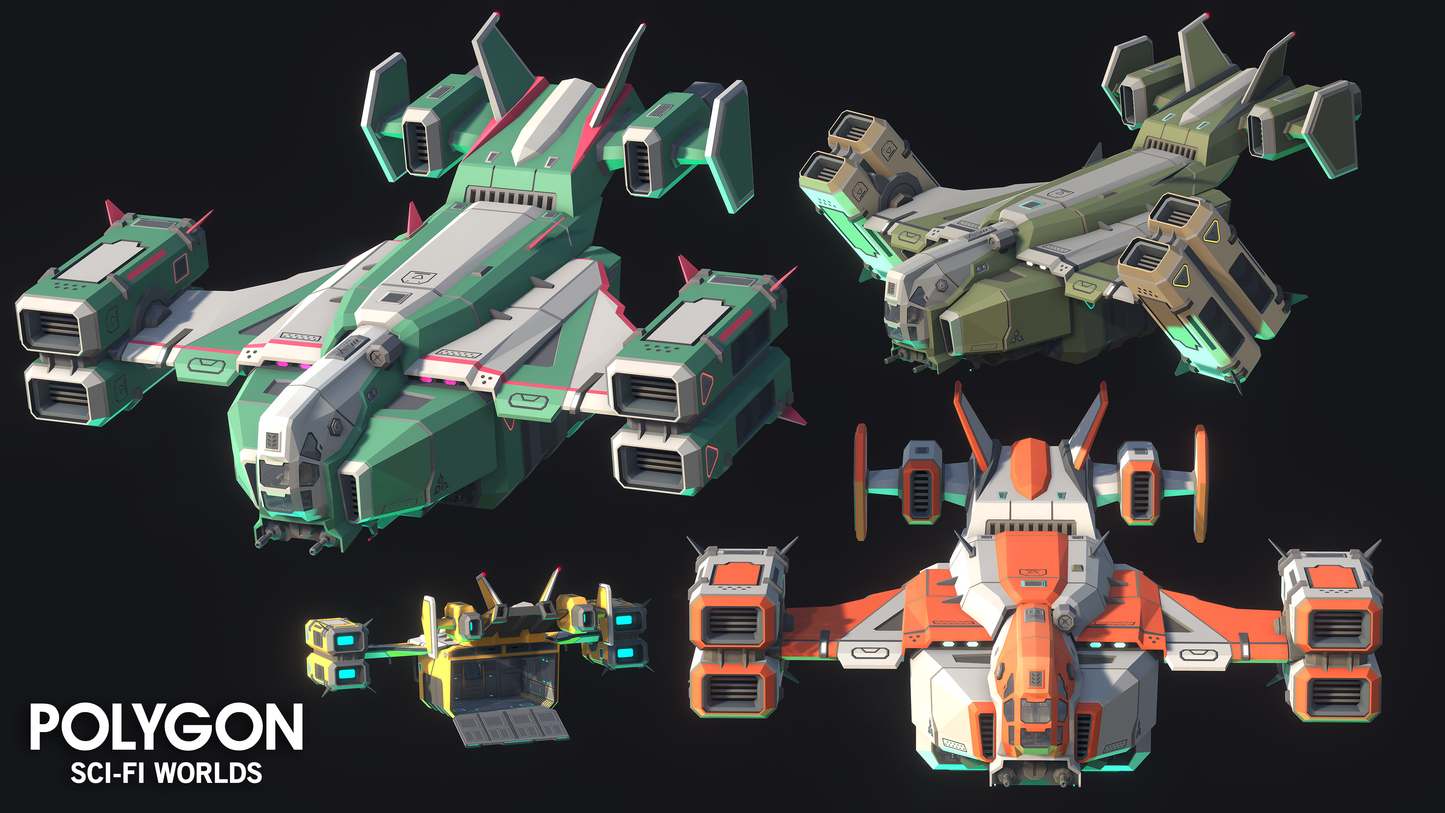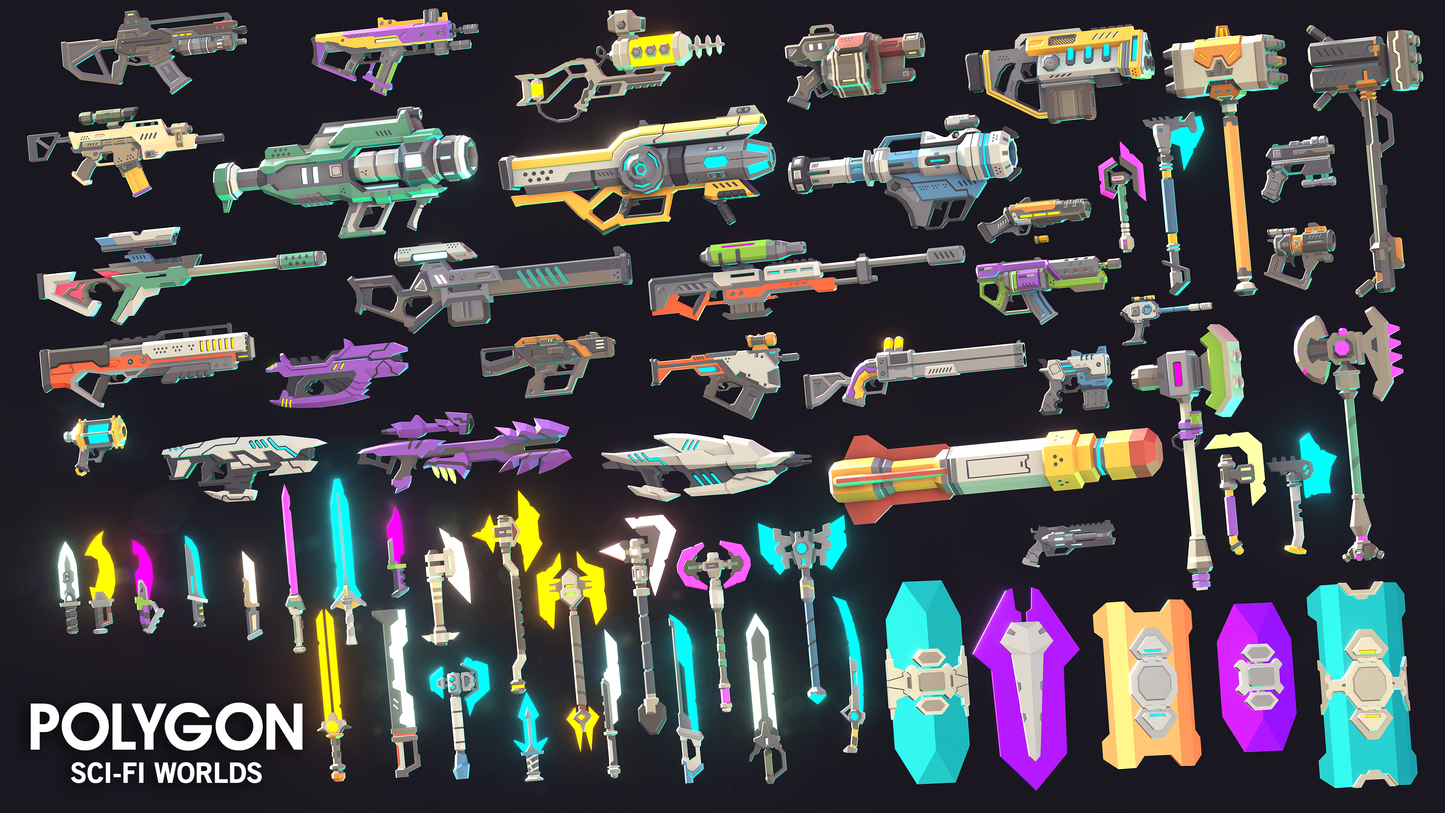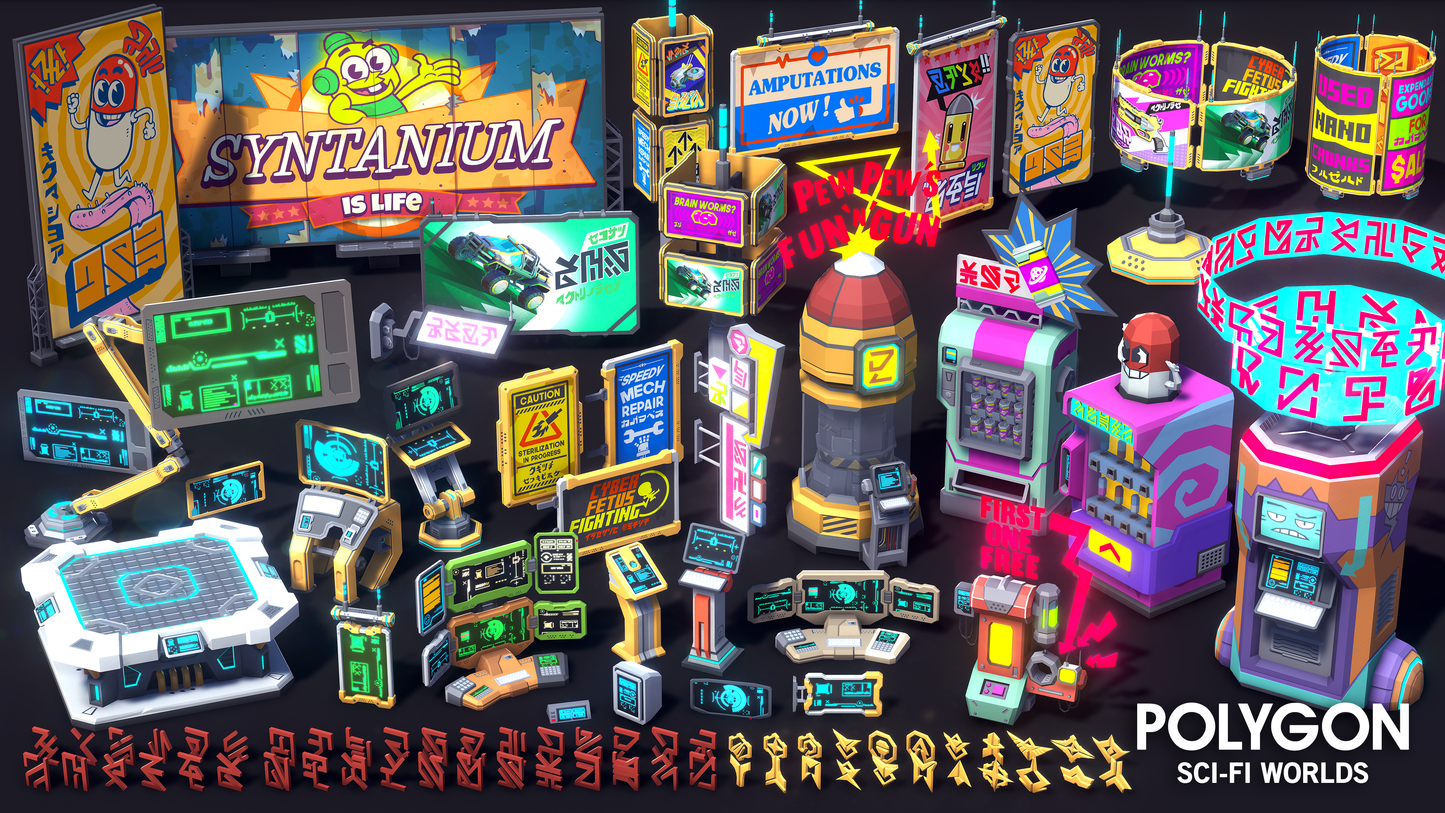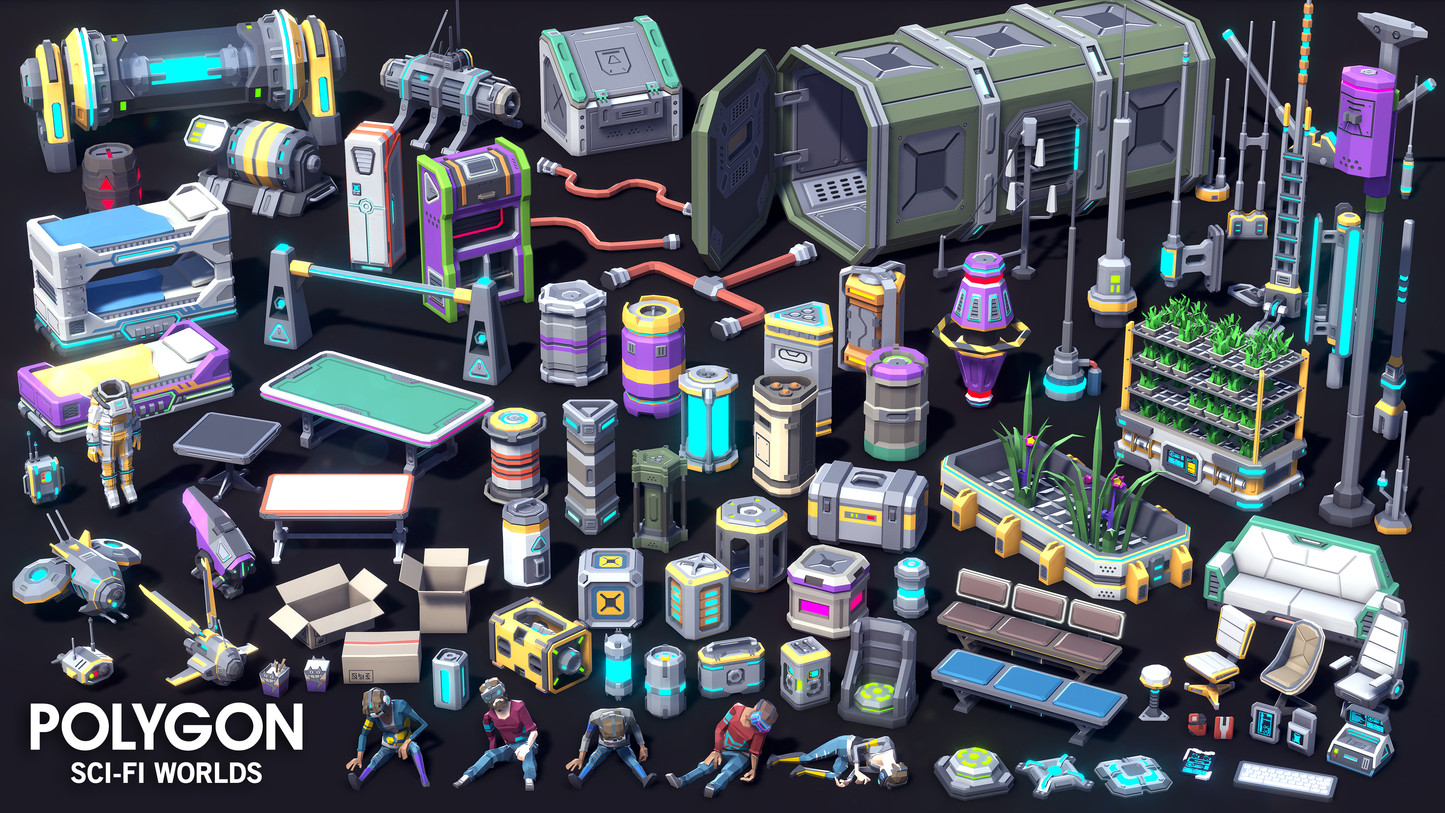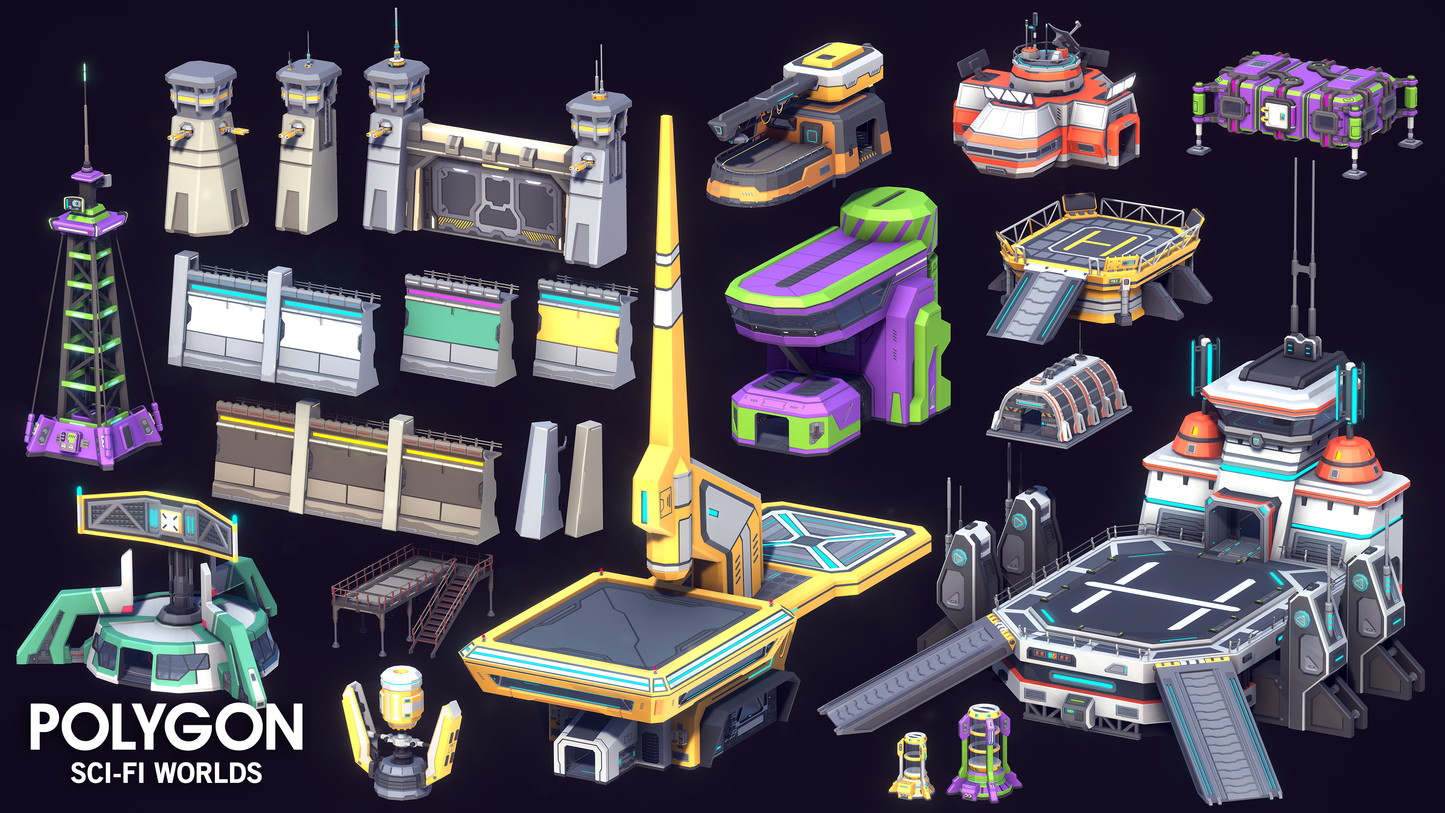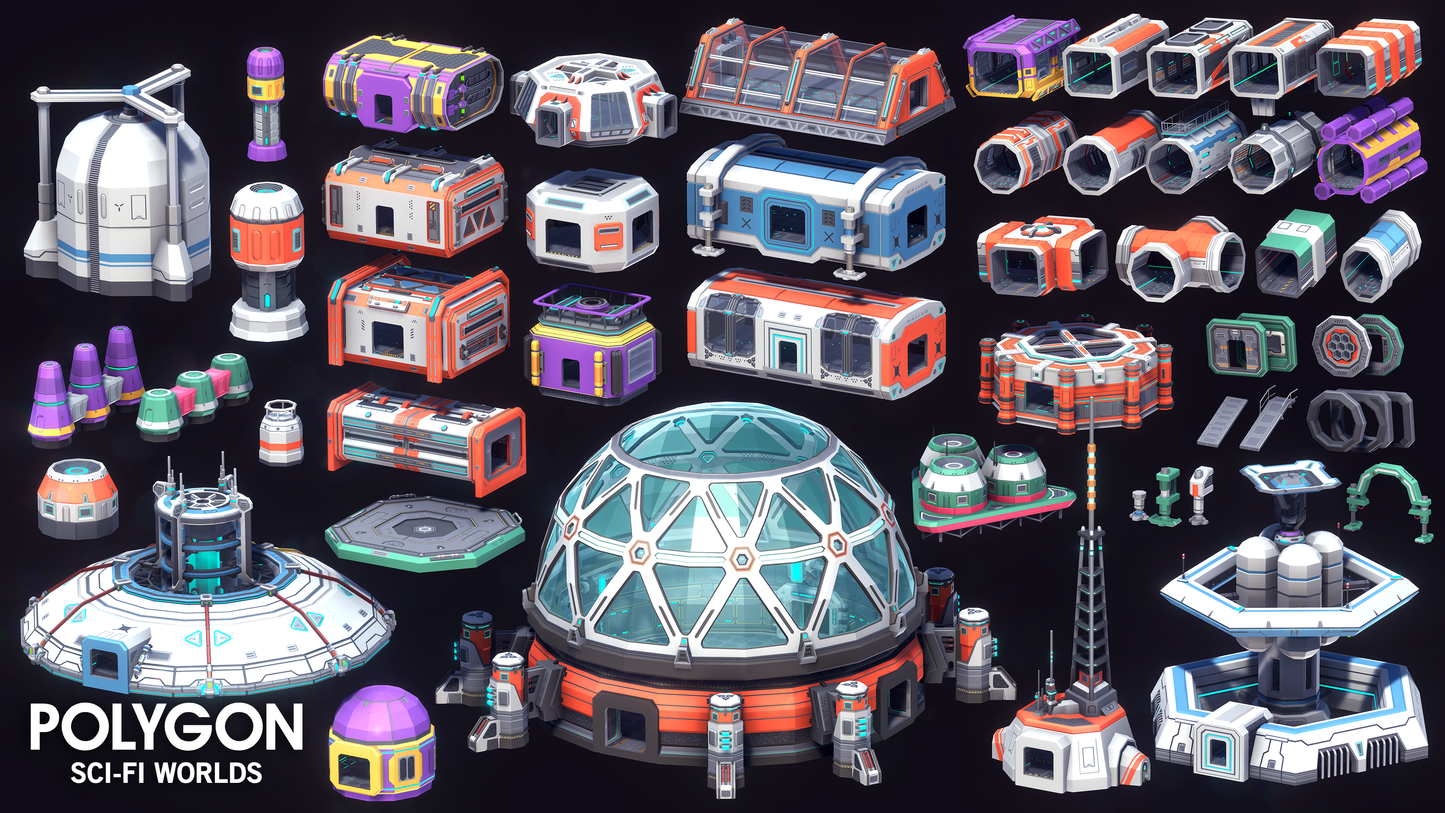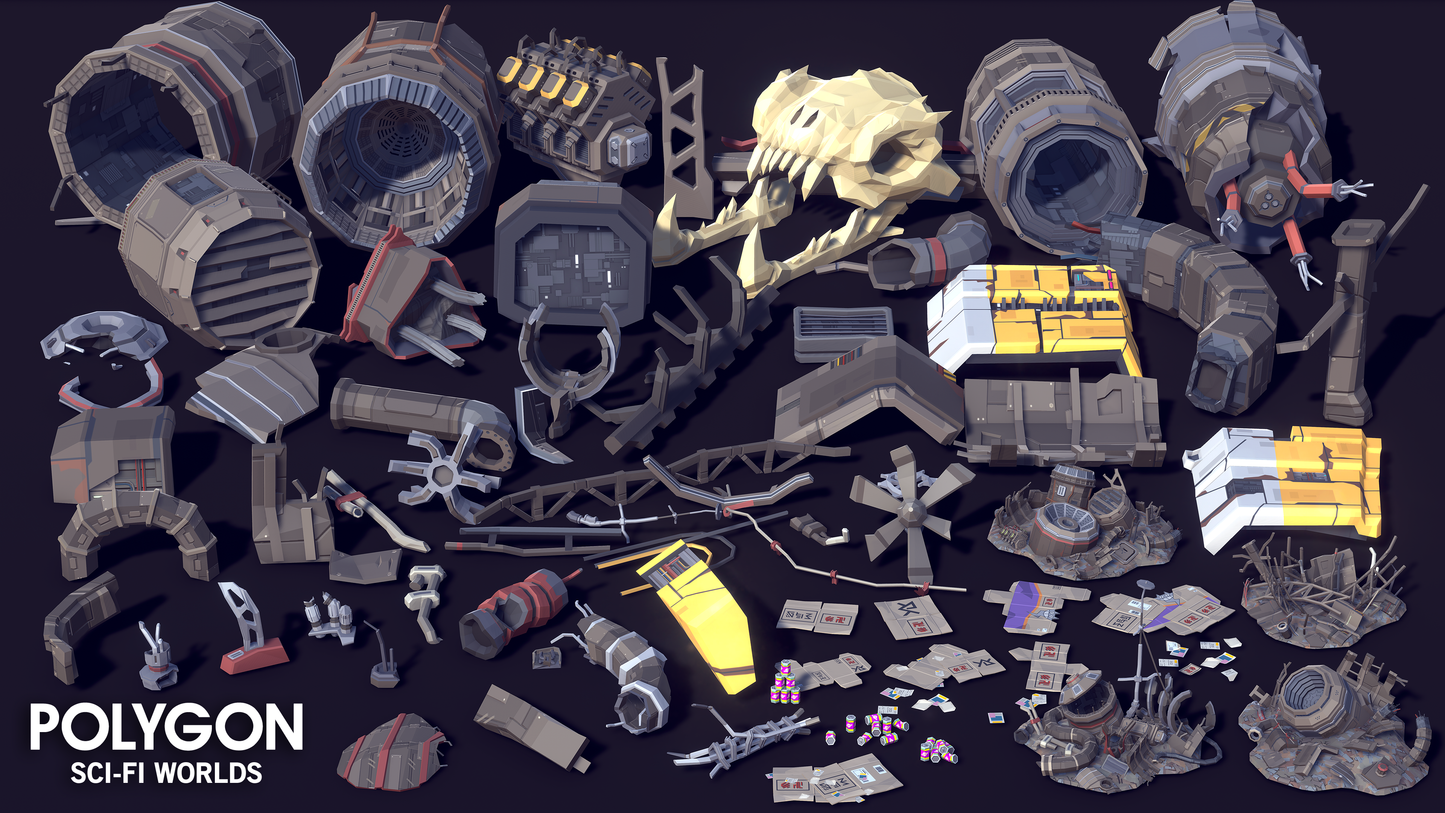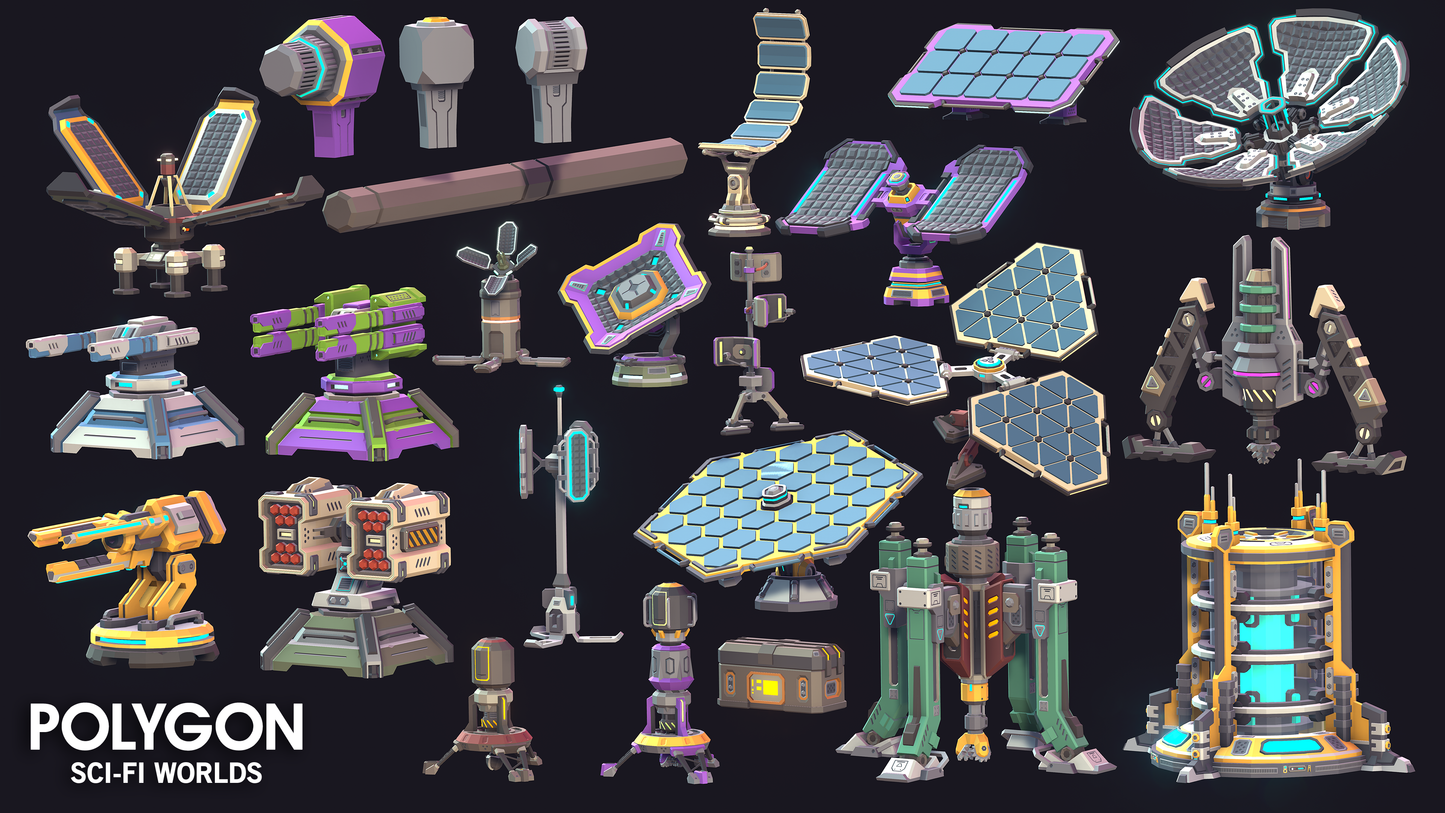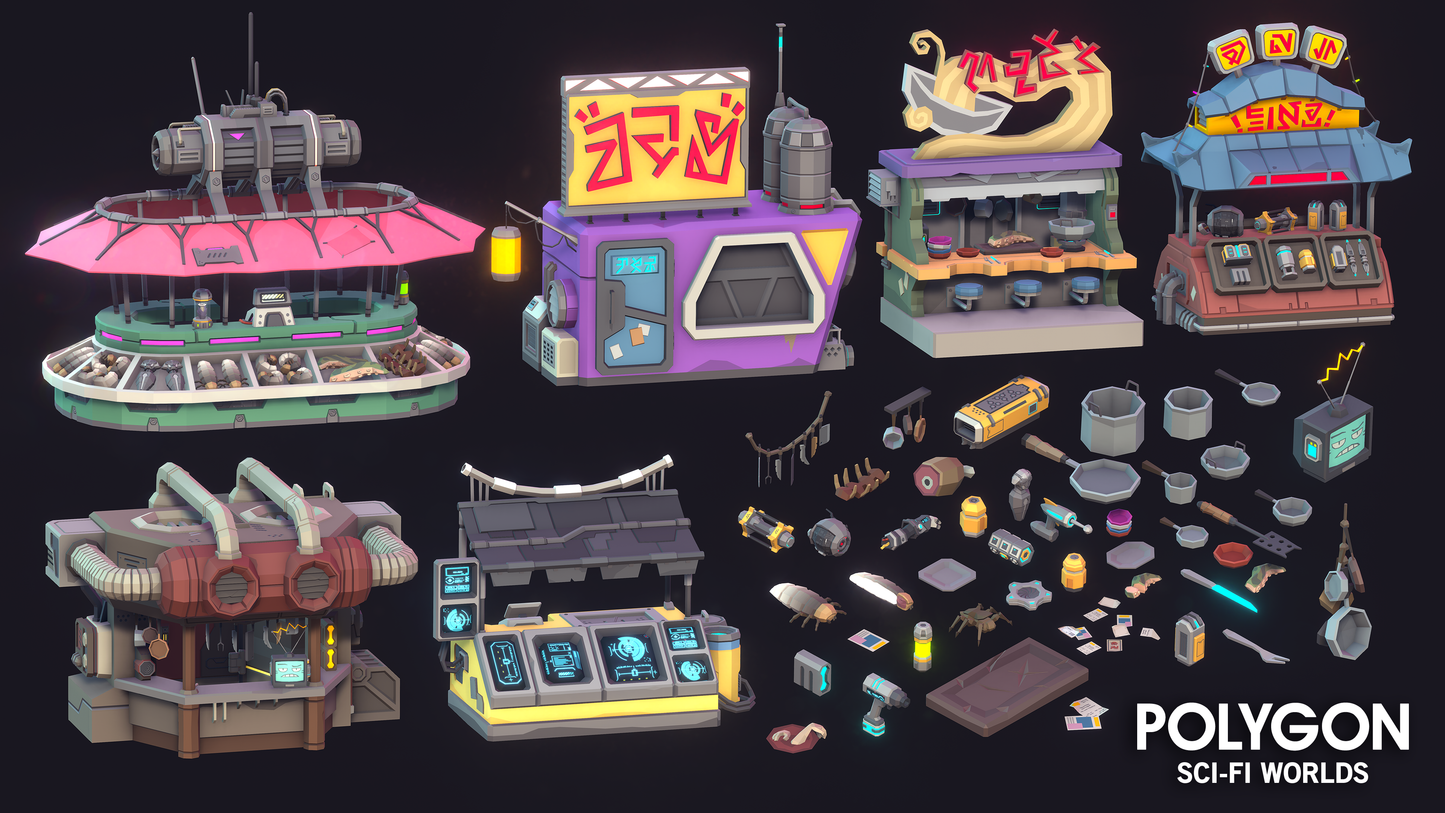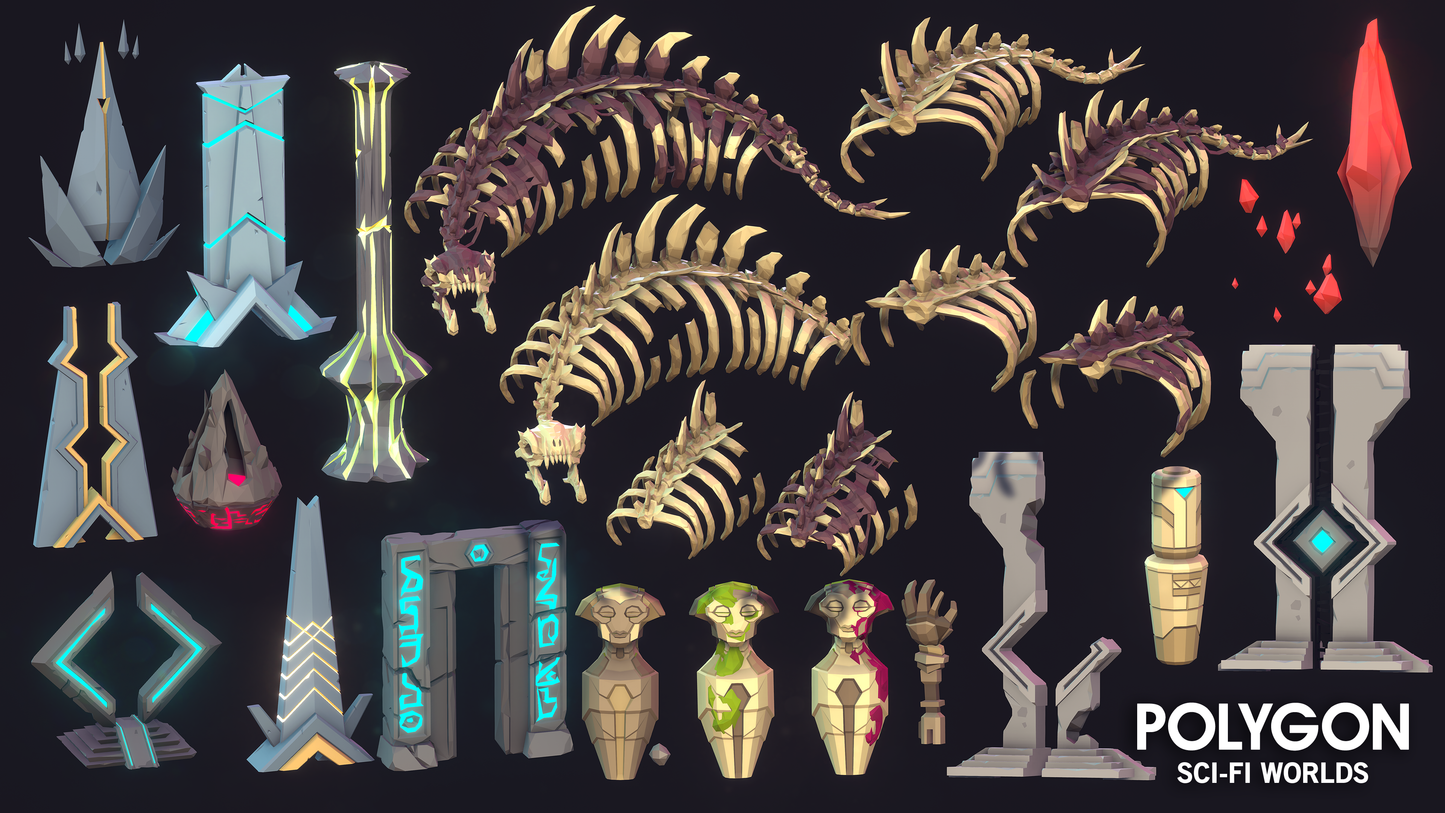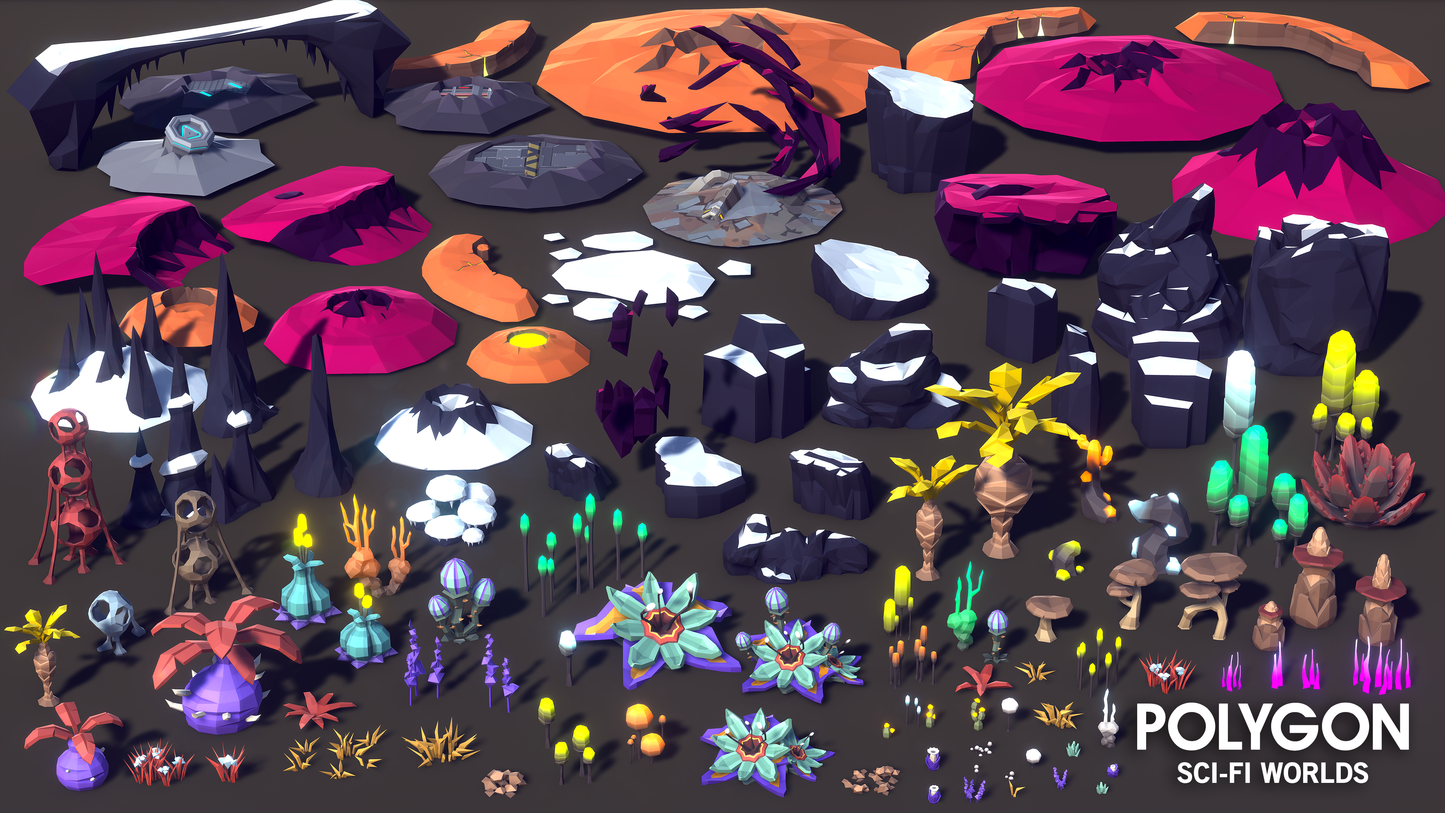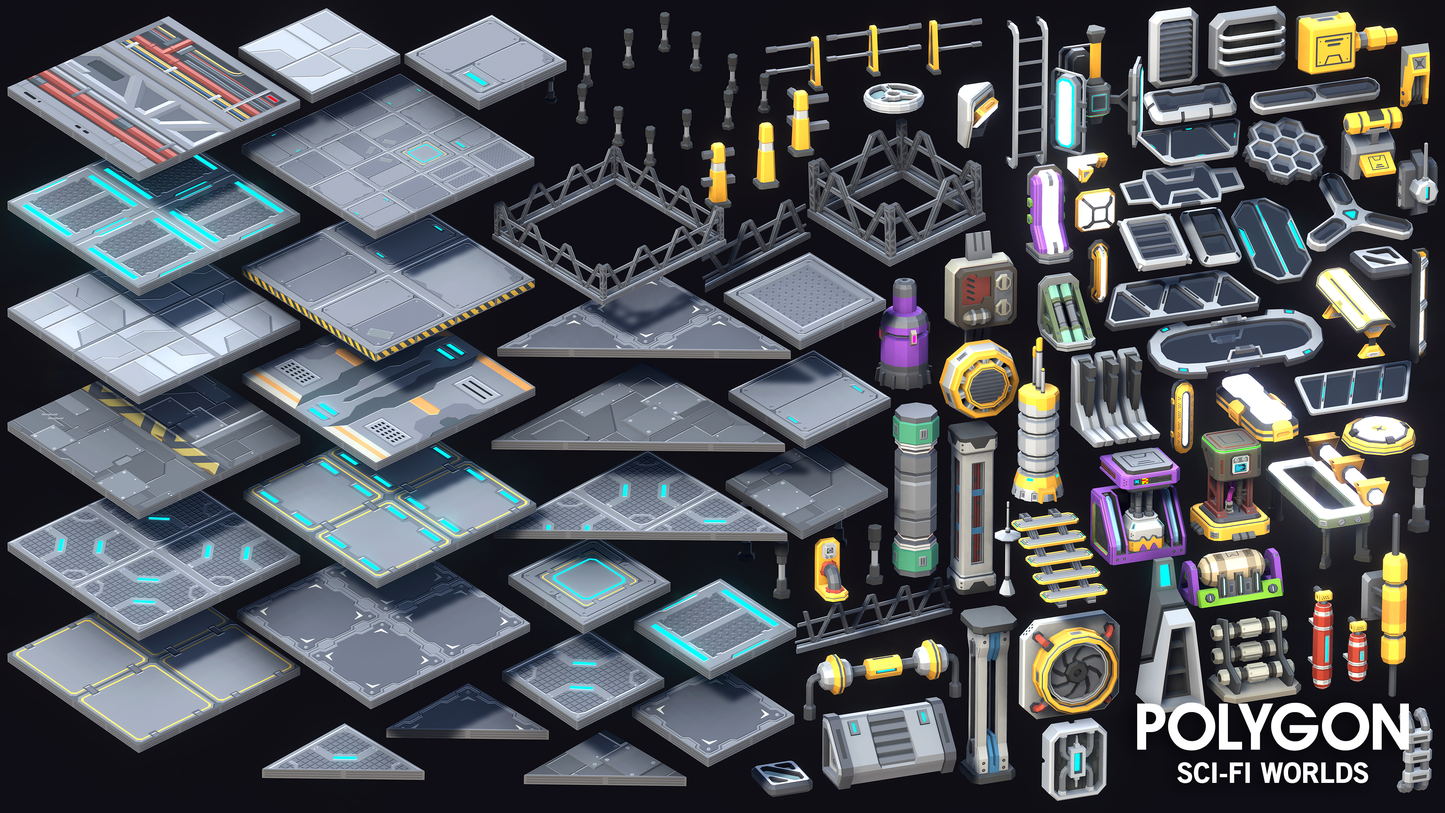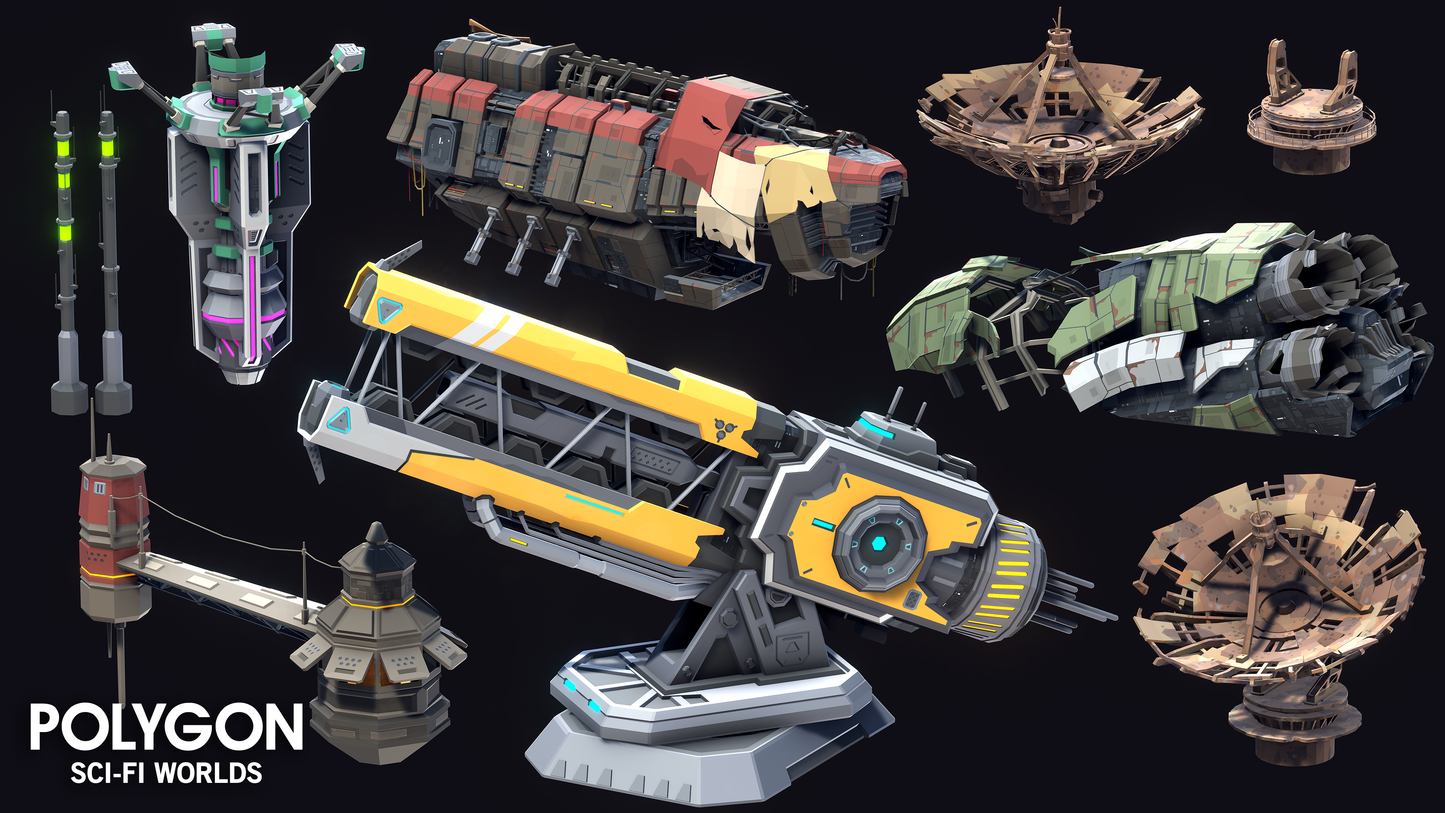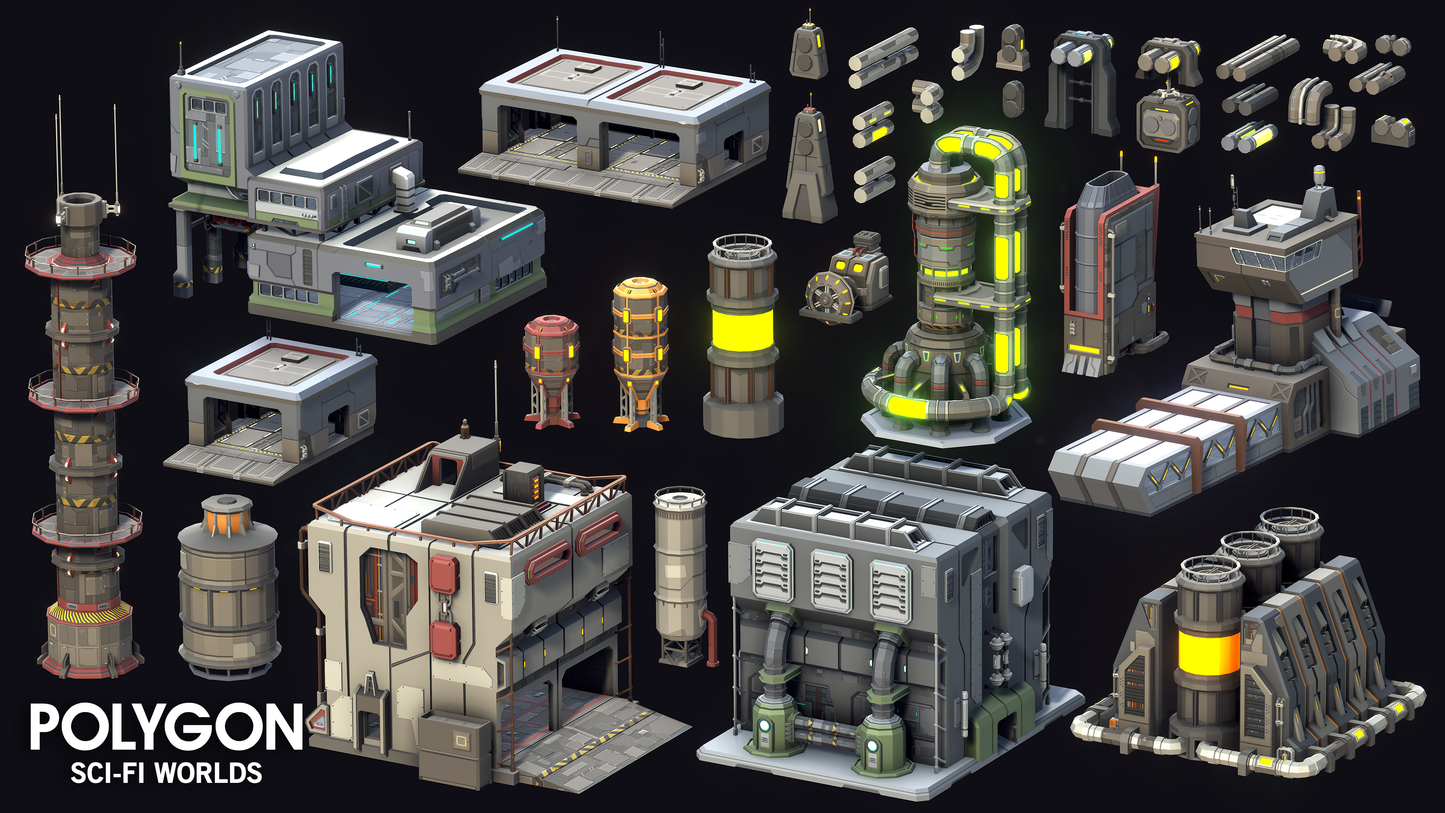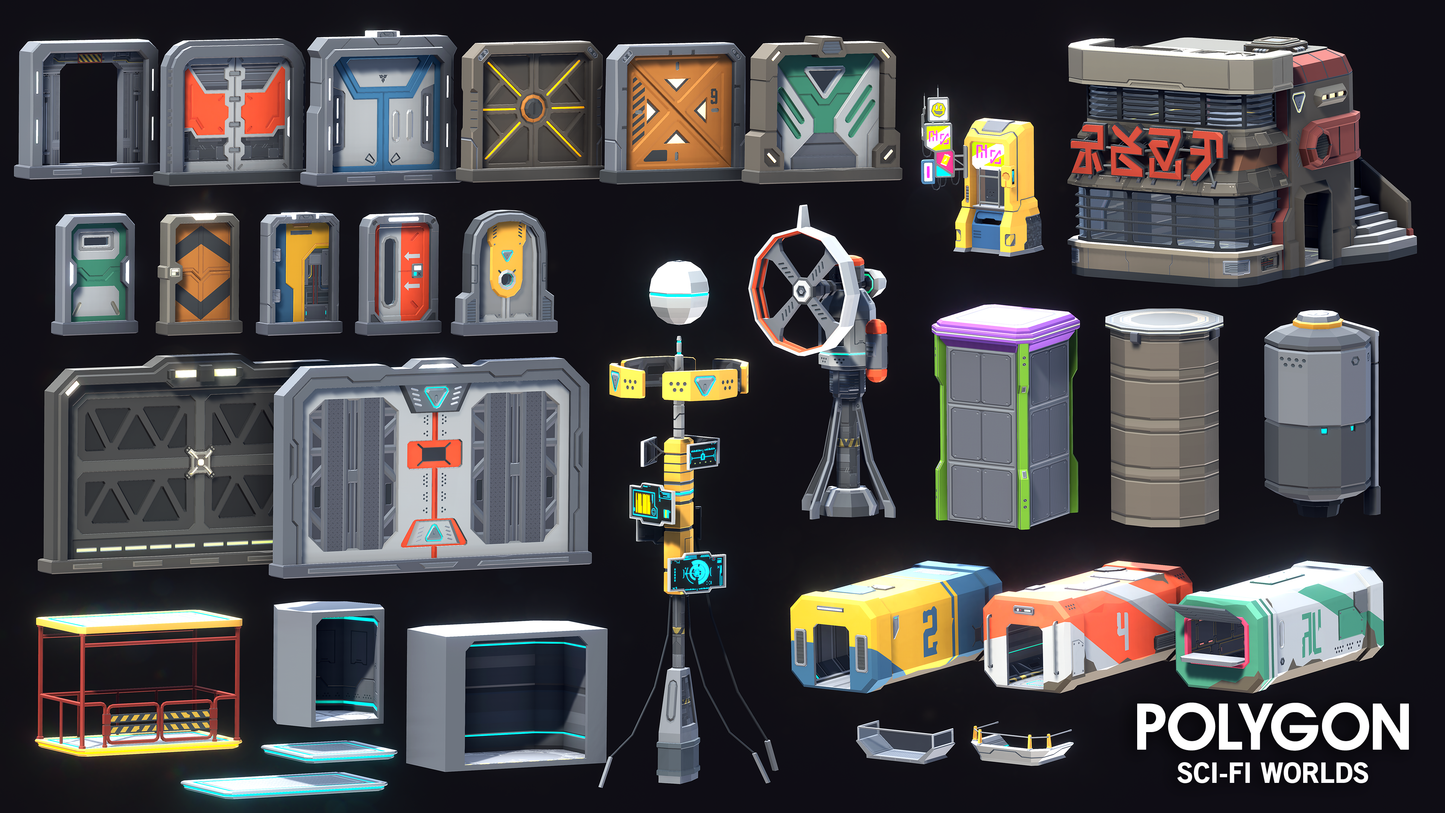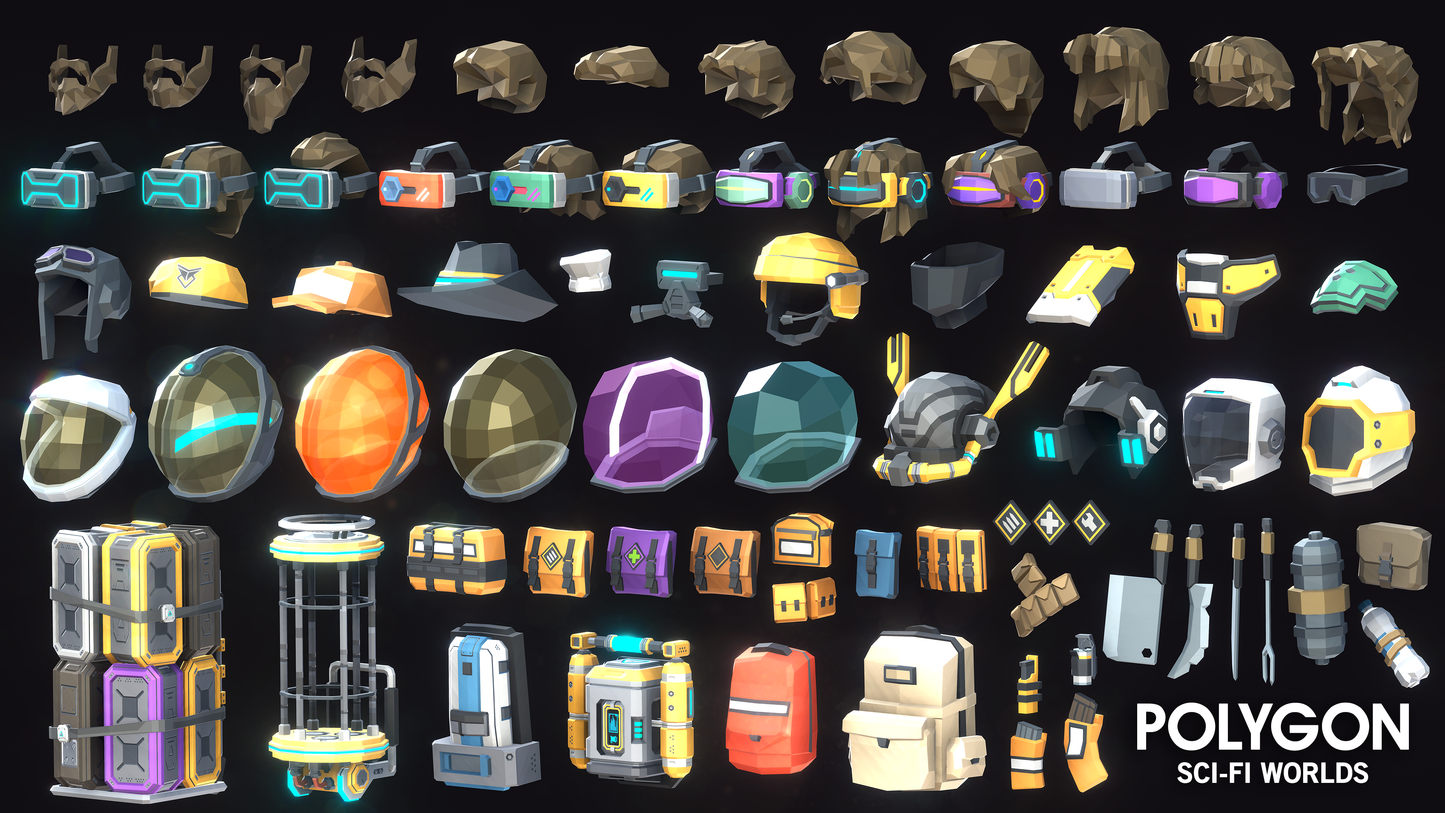 *Excludes New Releases and FREE Assets