Regular price
$199.99 USD
Sale price
$99.99 USD
Unit price
per
BYOB 50% Off
Sold out
5 seats per copy - Licence
Synty Studios presents
An Epic Low Poly asset pack of modular buildings, characters, props and environment assets to create a Shop themed polygonal style game. 1933 Detailed prefabs are included with this pack.
◼ Key Features ◼
- Fully modular buildings!
- Loads of food, items and props perfect for VR!
- Huge variation of shelves, counters, tables and seating!
- Karen!
- Includes a shopping mall demo scene
- (Character poses indicative only)
◼ Assets ◼
Characters (x14)
- Attendant Female, Attendant Male, Clerk Female, Clerk Male, Gym Female, Gym Male, Hunter Male, Musician Female, Musician Male, Santa, Shopper Female, Shopper Male, Worker Female, Worker Male.
Character Attachments (x20) Earrings, Beards (x2), Glasses (x2), Hair (x12), Headband, Hair Nets (x2)
Food (x298)
- Including Fruit, Meats (raw, cooked, burnt), Buns, Bagels, Burgers, Cakes, Cookies, Pastries, Fish, Plates, Cups, Slices, Fries, Ice Cream, Kebabs, Modular Burger Toppings (Onions, Pickles, Lettuce, Tomato, Cheese, Pineapple, etc), Pizzas (raw, cooked, burnt), Quiches, Sandwiches, Sauces, Sushi, Tacos, Waffles, Wraps, etc
Products (x93)
- Various designs of boxes, bottles, cans, tubes, and rolls
Props (x967)
- Air Ducts/Airconditioners, Arcade Machines, Art/Posters, ATM, Bags, Clothing (hanging, folded), Shoes/Boots, Hangers/Racks, Bottles, Cups, Plates, Cutlery, Counters, Cabinets, Bars, Tables, Desks, Shelves, Plinths, Chairs, Stools, Benches, Barber/Salon tools, Lights/Lamps, Pipes, Bollards, Coffee Machine and Accessories, Napkins, Condiments, Parasols, Boxes, Security Cameras, Computers and Peripherals, Laptops, Cameras, TVs, Drive Thru Menus and Speaker, Dumpsters, Flowers and Bouquets, Gym Weights and Racks (Dumbbells, Kettle Bells, Plates), Gym Machines (Treadmill, Cross Trainer, Benches, Leg Press, Pec Deck, Leg Curl, Squat Rack, Spin Bike), Yoga Mats, Swiss Balls, Boxing Bags, Food Carts, Hunting Weapons and Ammo (Pistols, Shotguns, Rifles, Knives), Fishing Rods, Kayak, Tent, Commercial Kitchen Appliances (Fryers, Ovens, Tables/Cabinets, Sinks, Stoves), Kiosks, Mannequins (Male, Female, Heads, Torsos), Supermarket Aisles and Checkouts, Deli/Drink Fridges, Food Cabinets, Freezers, Produce Stands, Fruit Bowl and Basket, Mats, Mirrors, Musical Instruments (Guitars, Drums, Brass, Headphones, Microphone, Flute, Keyboard, Speakers, Turntable), Planter Boxes and Plants, Queue Barriers, Rubbish Bins, Safety Barriers, Cash Registers and Order Machines, Scanners, Security Scanner, Shopping Carts and Baskets, Toilets and Ablutions, Pipes, Fire Alarm and Sprinkler, Sports Equipment (Bats, Rackets, Balls, Boxing Glove, Hats, Helmets, Scooter, Boards), Pallets, Trolleys, Step Ladders, Pallet Jack, Water Puddle, Xmas Scene Props, Scatter Papers, Mower, etc
Environment (x67)
- Roads, Ground Tiles (Car Parks, Loading Zones, Tarmac, Crossings), Dividers, Planters, Plants/Trees, Sidewalks, Ground Blobs, Grasses, etc
Signs (x295)
- Posters, 3D Alphabet and Preset Words, Backings and Mounts, Sidewalk Signs, Warnings, Sales, Open/Closed, Prohibiteds, Banners, Exits, Flags, Large Bespoke Shop Signs, Numbers, Pricing/Specials, Basic Text, Toilets, etc
FX (x5)
- Escalator Down and Up, Escalator Preset, Fountain Sprays (x2)
◼ Compatibility ◼
- View our tutorial on converting to the Universal Render Pipeline.
- Characters are setup to work with Mecanim (no animations included in this pack)
- Compatible with Unity 2020.3+
- Compatible with Unreal 4.25+


***Contents may vary between engines. 
 Change Log
v1.6
- Fixed material on SM_Prop_Market_Food_Display_04

v1.5
- Fixed file naming and structure in the project (Unity)
- Removed unnecessary files from the project (Unity)
- Fixed naming conventions (Unreal)
- Fixed spelling on sign textures (Source Files)

v1.4 (Unity)
- Fixed script errors on convex collision

v1.3 Change Log
- Fixed issues with SK_Chr_Musician_Male_01 skeleton (Unreal)
- Cleaned up project + removed unnecessary components on prefabs (Unity)
Share
Surprising amount of options
When I bought this pack I thought, "Okay, maybe a couple different types of games." But honestly all the props are useful for all sorts of games. Like the sports store has kayaks, fishing, hunting, and camping stuff great for outdoor games. The musical instruments are great for music games.
Some great variety in the pack. Thanks for taking the time to leave a review.
Incredible pack full of details
It's an awesome set of shops, stores, items, buildings... It's just massive!!! Also the scene demo is incredible to see how it fits everything together!
Very useful also for kitbashing scenes with modern world stuff!!!
The review is greatly appreciated.
A huge asset pack
This is a great asset pack that's easy to build into scenes and looks very nice
Thanks, the review is appreciated.
So many assets!
This is so much more than just a few shops. The items contain within those shops make it worth the price alone. There's just so much variety. This set now forms the backbone of ALL my contemporary environments, as the building assets are so versatile.
So dang good!
This pack is absolutely worth picking up if you're building a game with any type of city environment. It meshes perfectly with other packs and it has EVERYTHING. Stuff I would have never thought of is in the pack. Synty is top notch.
View full details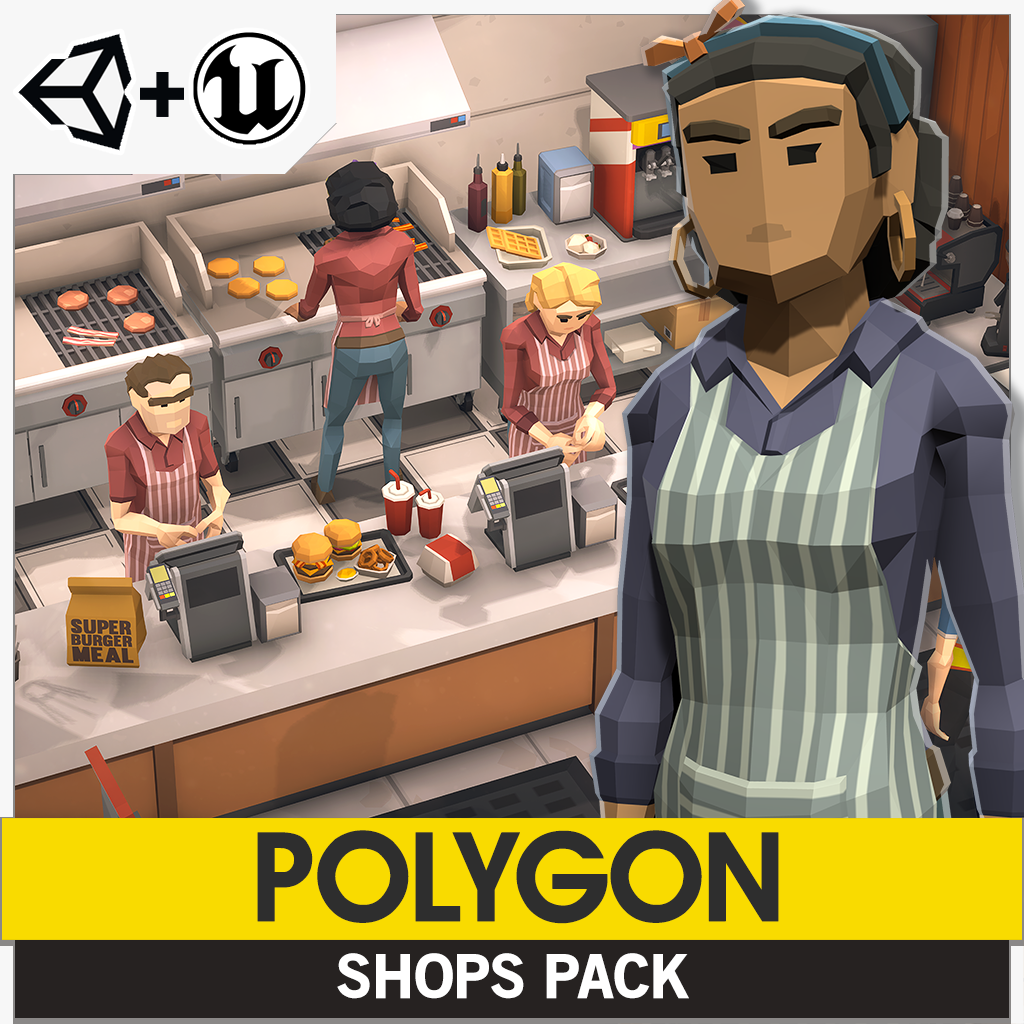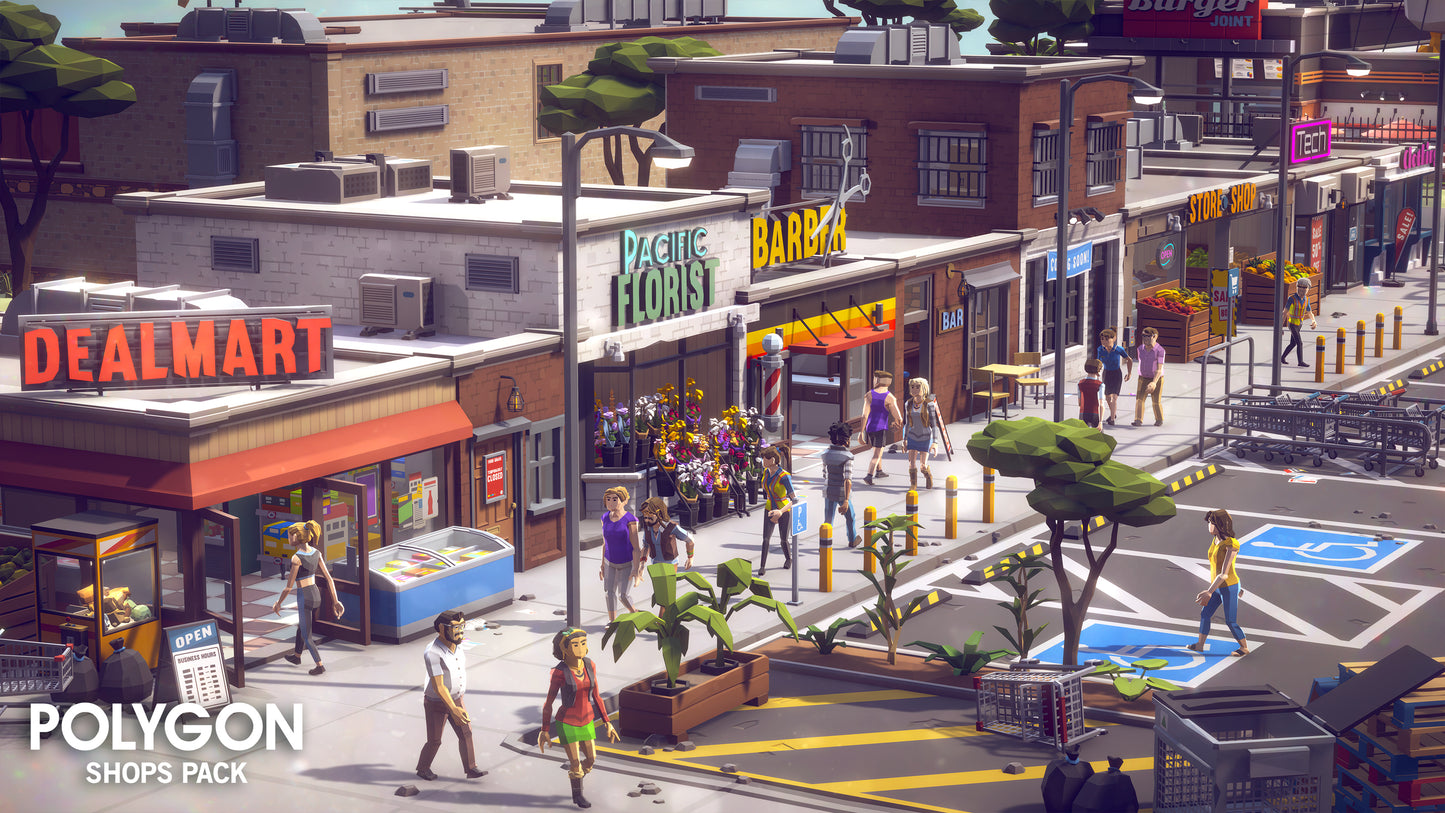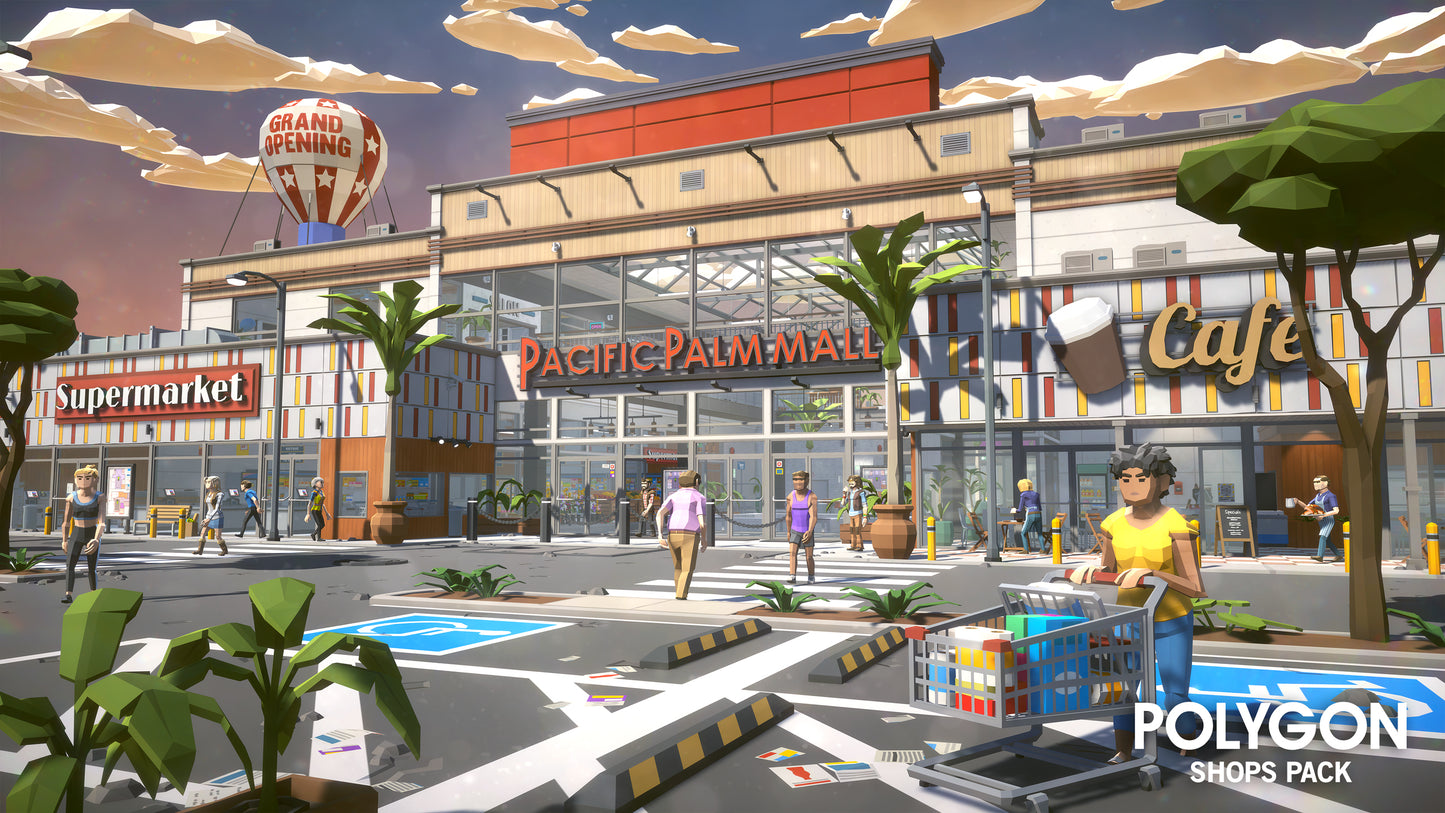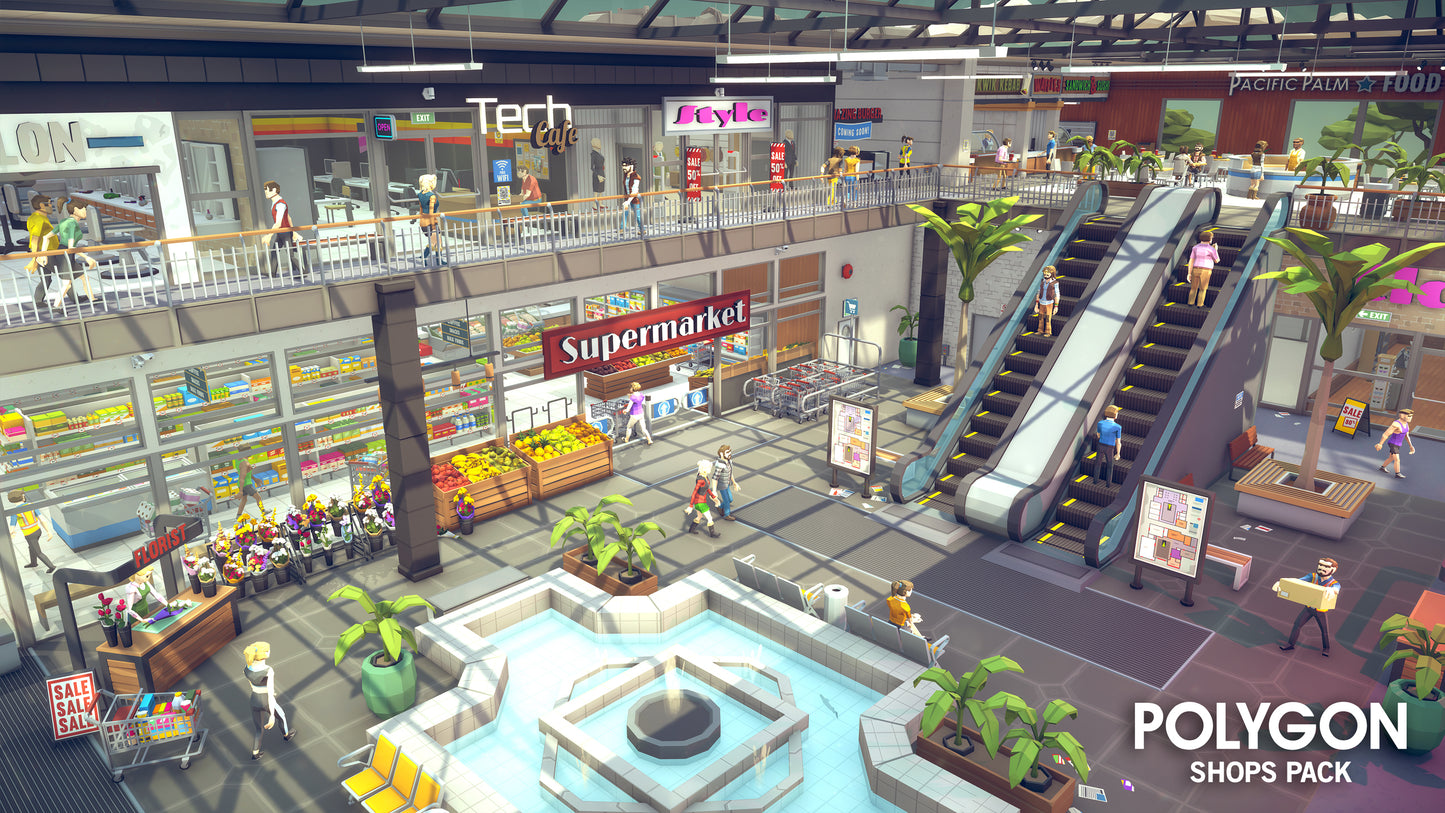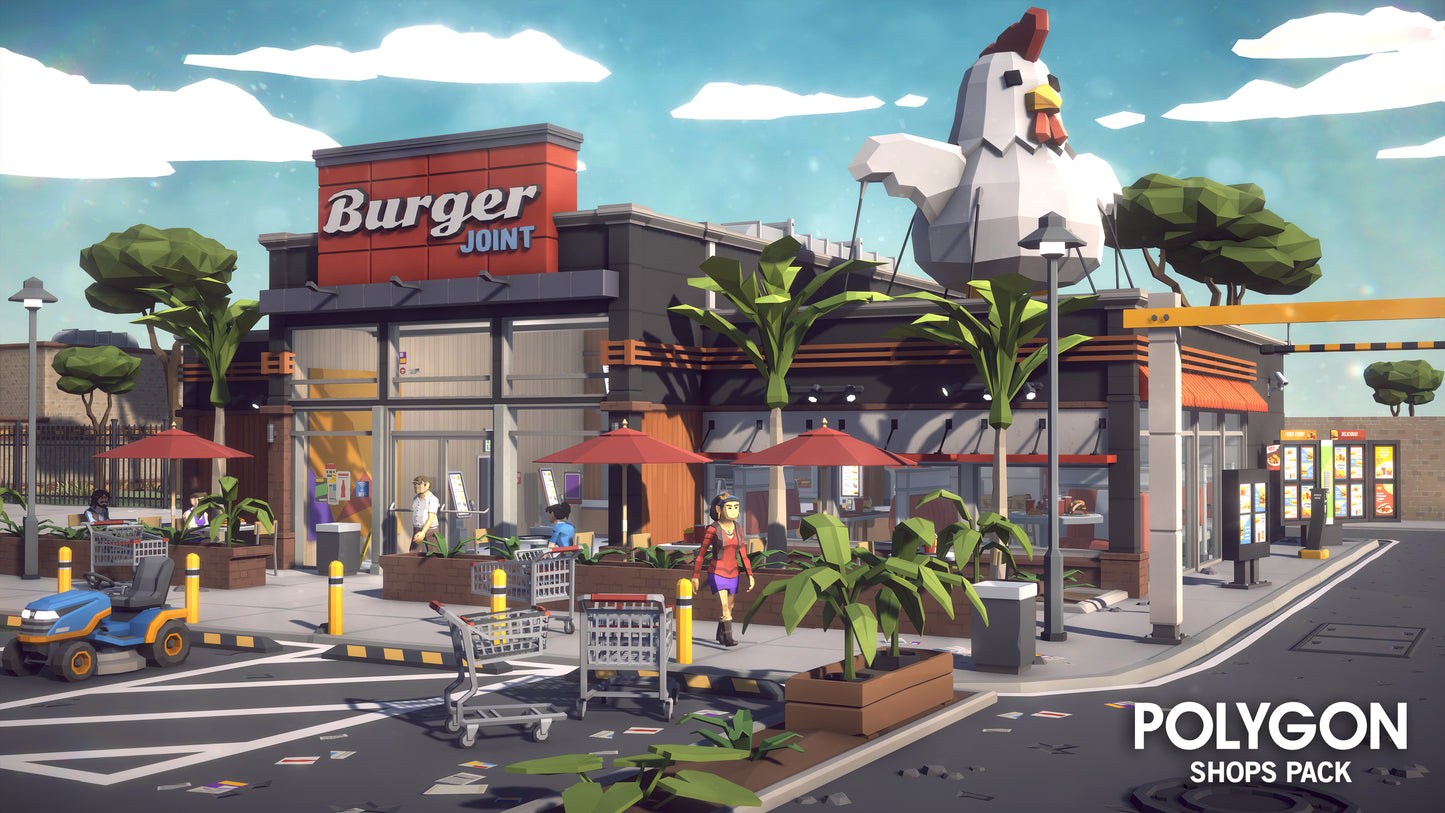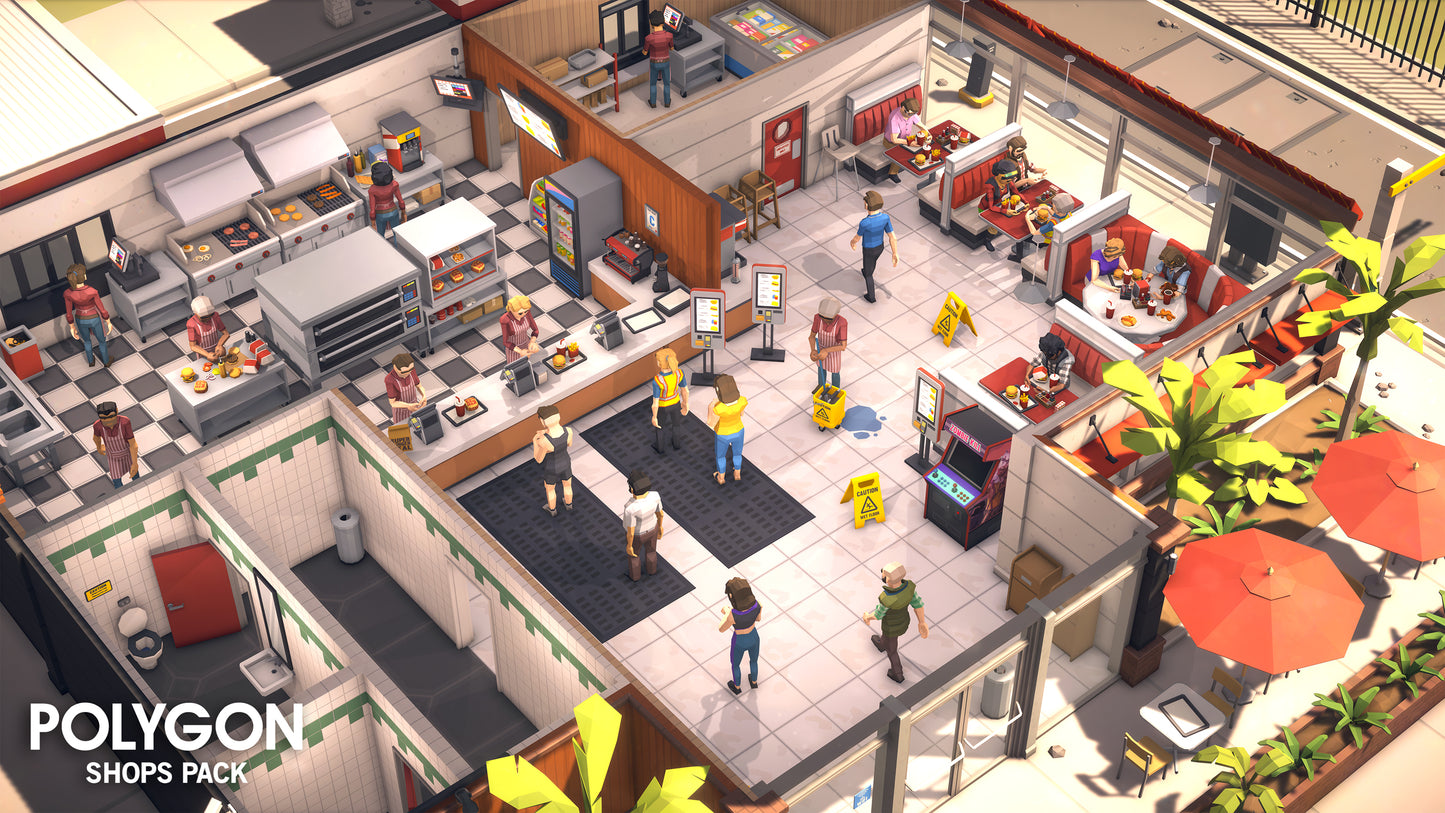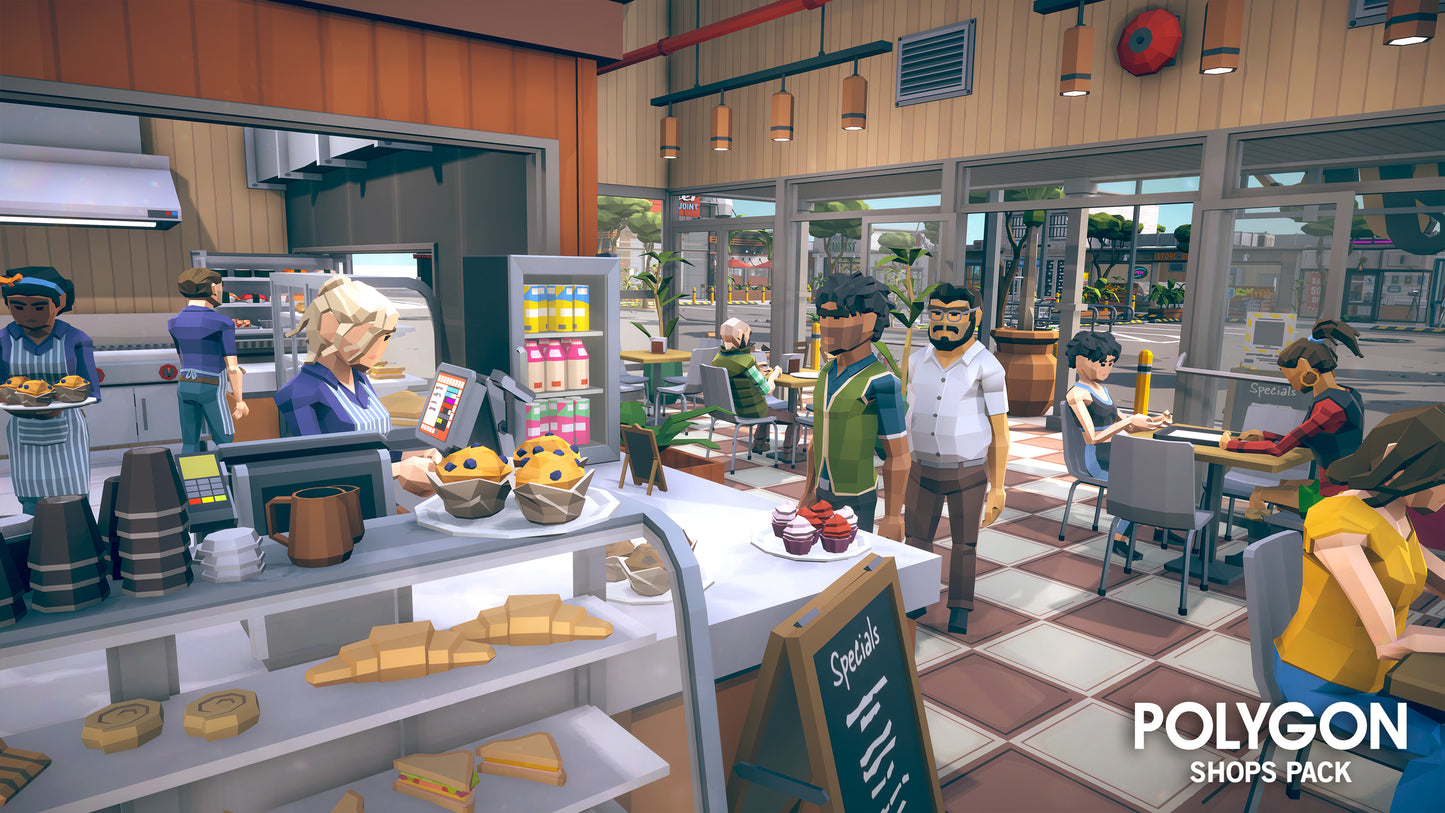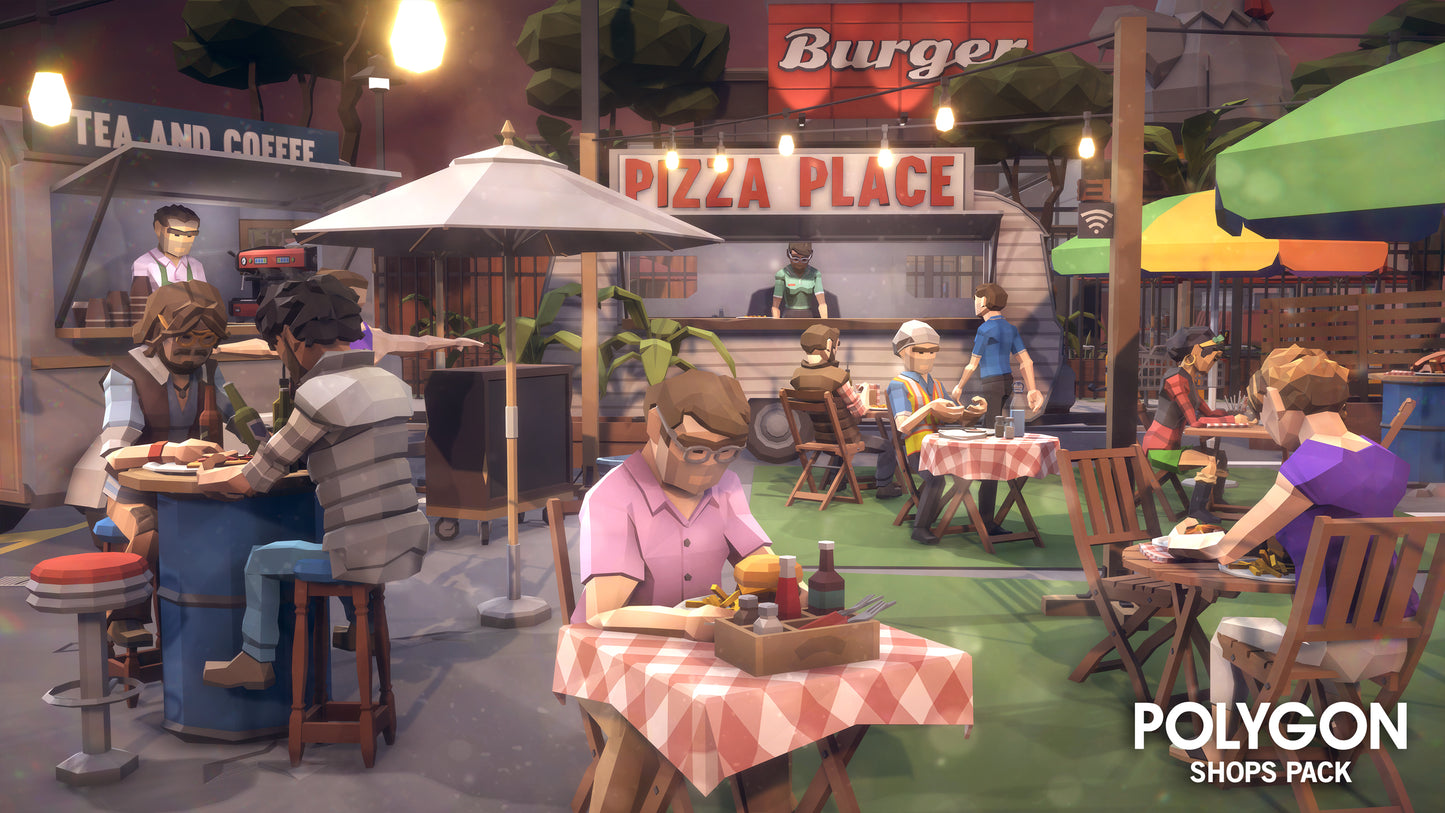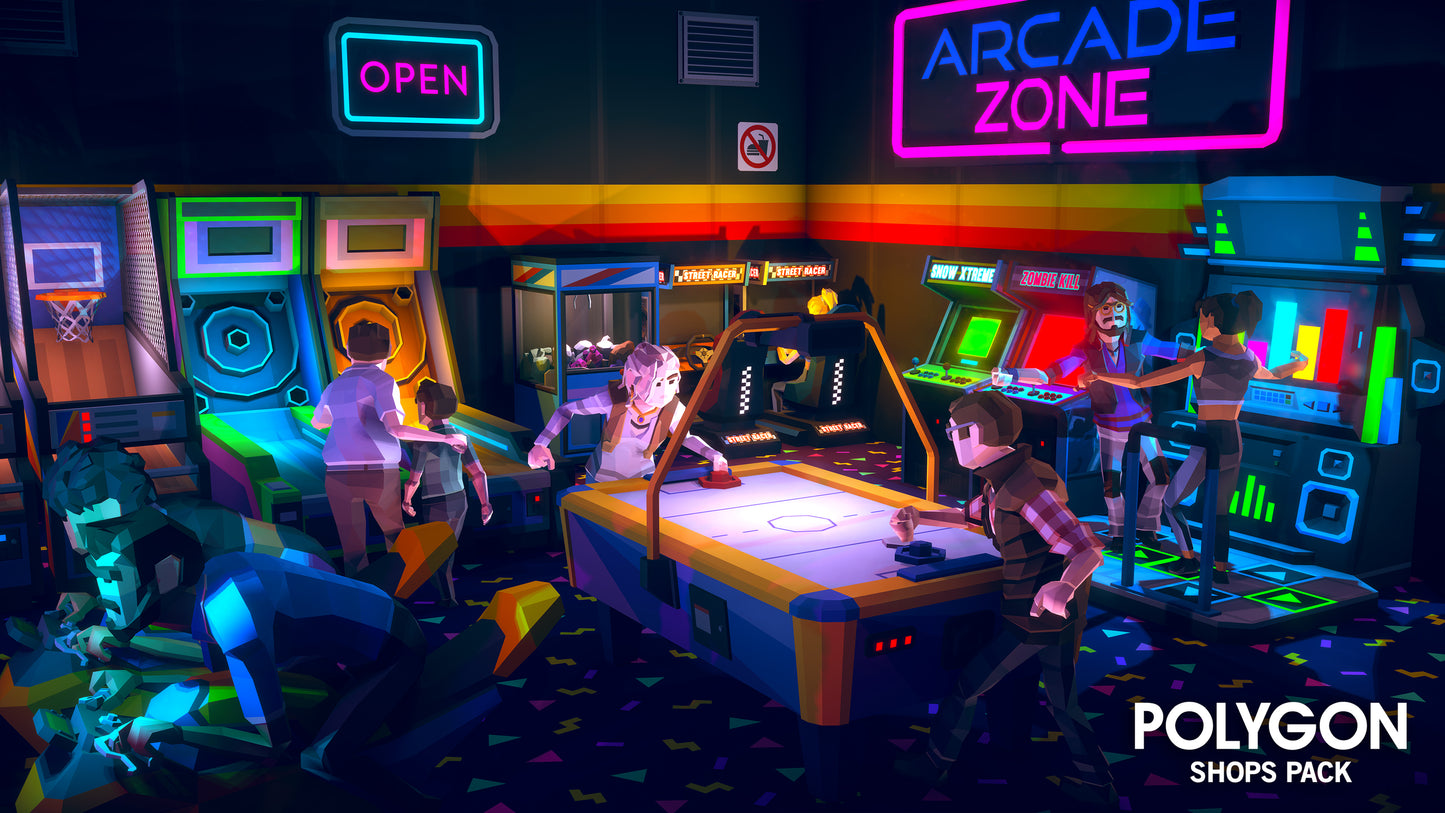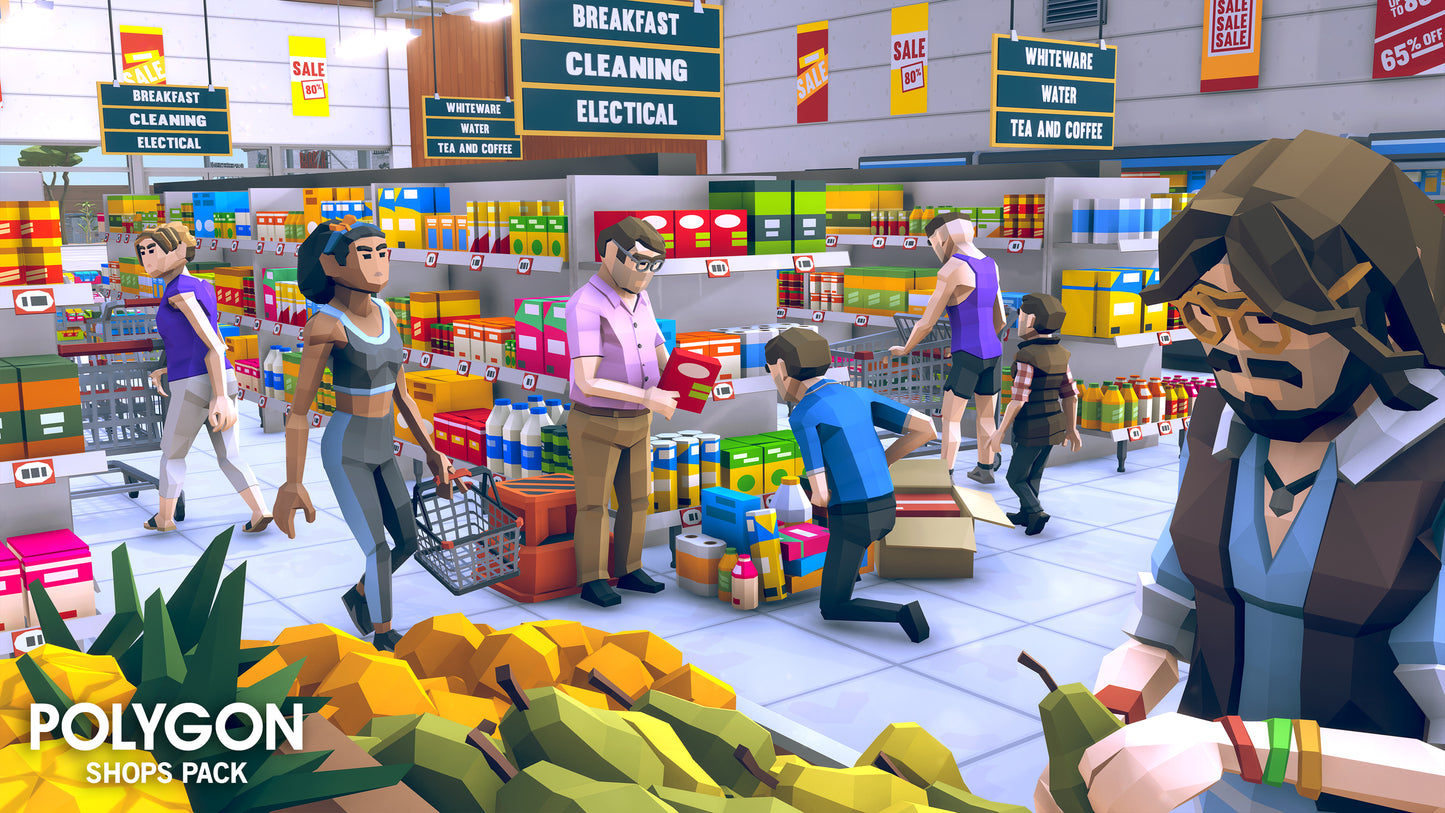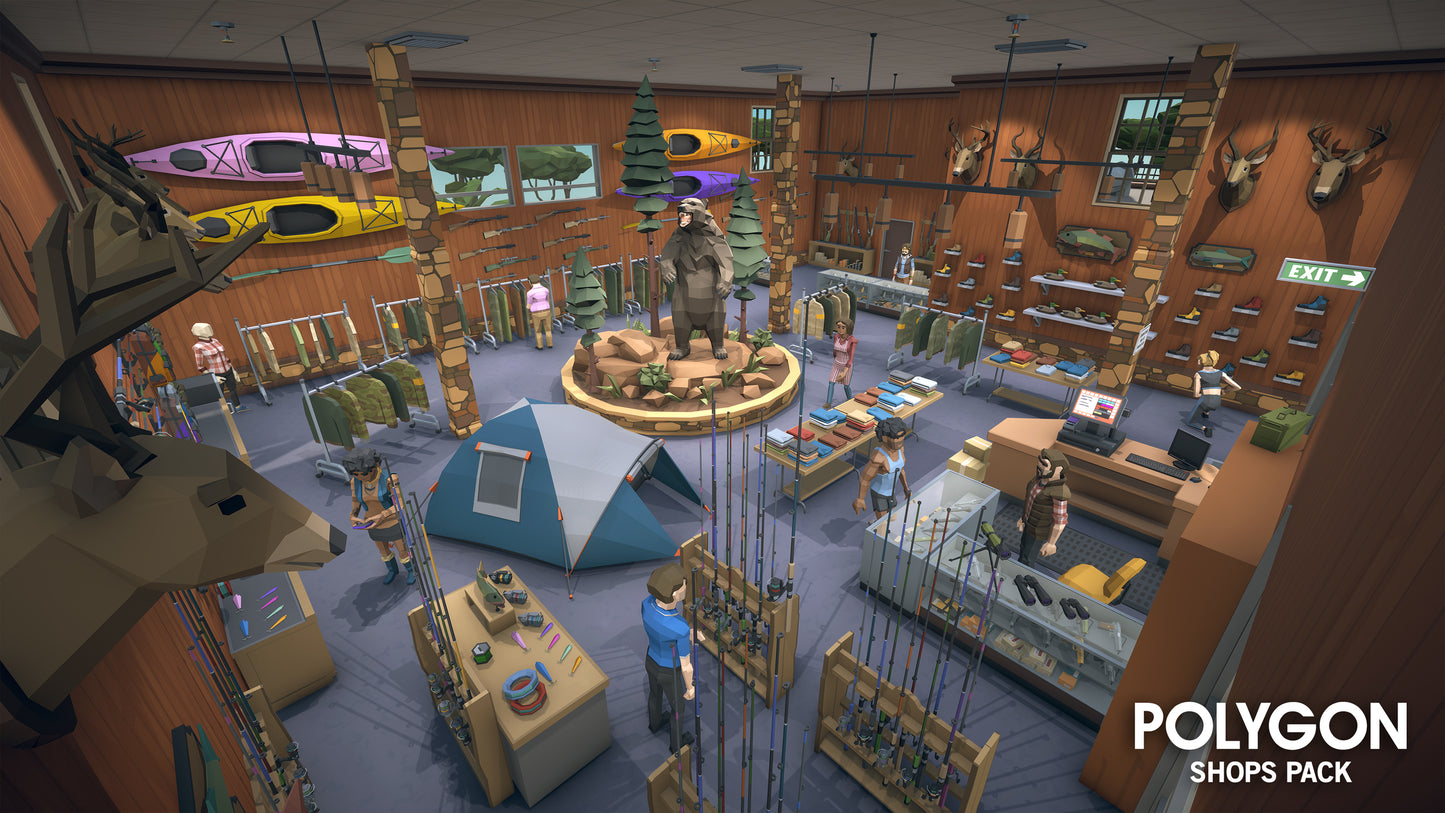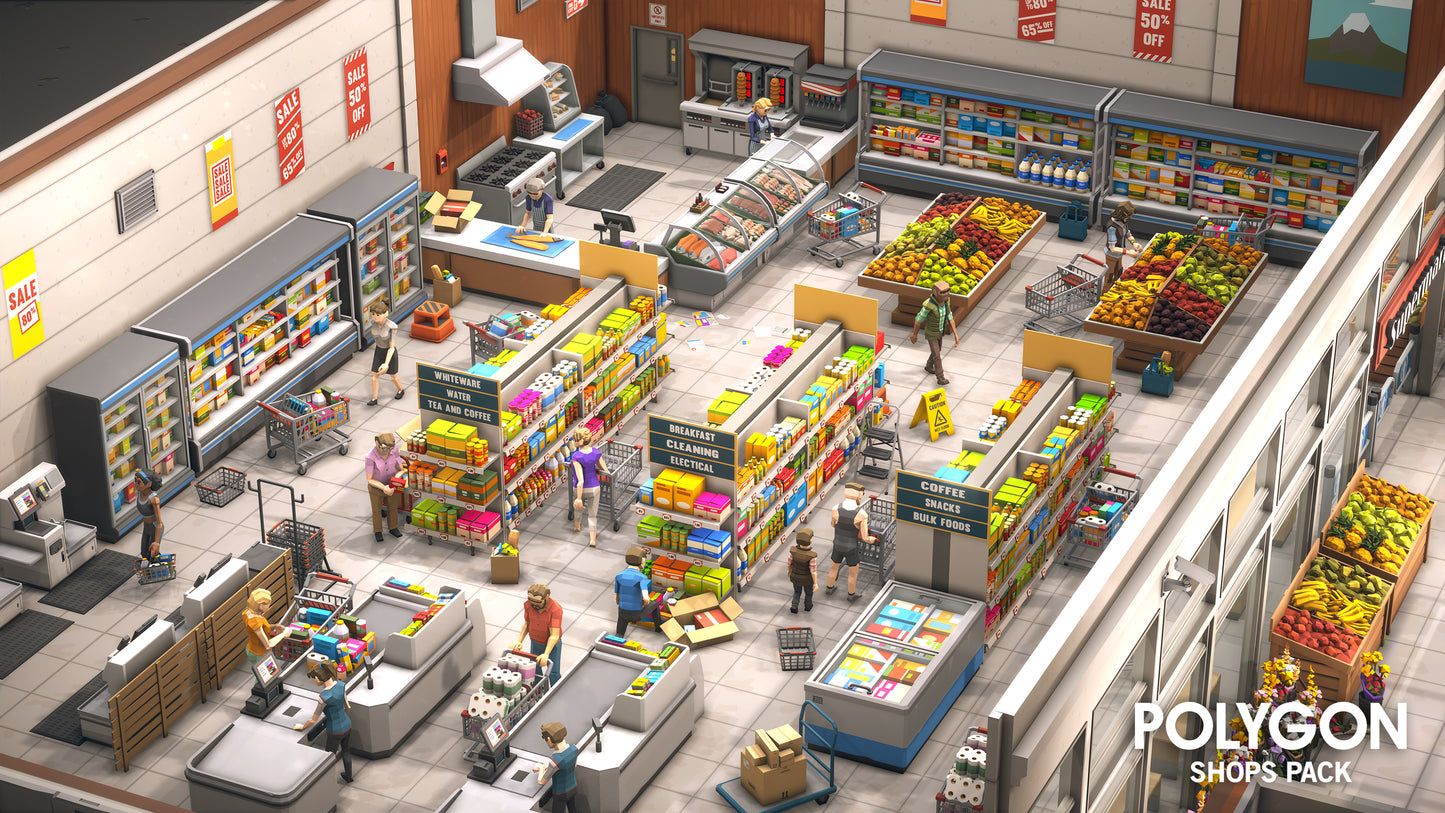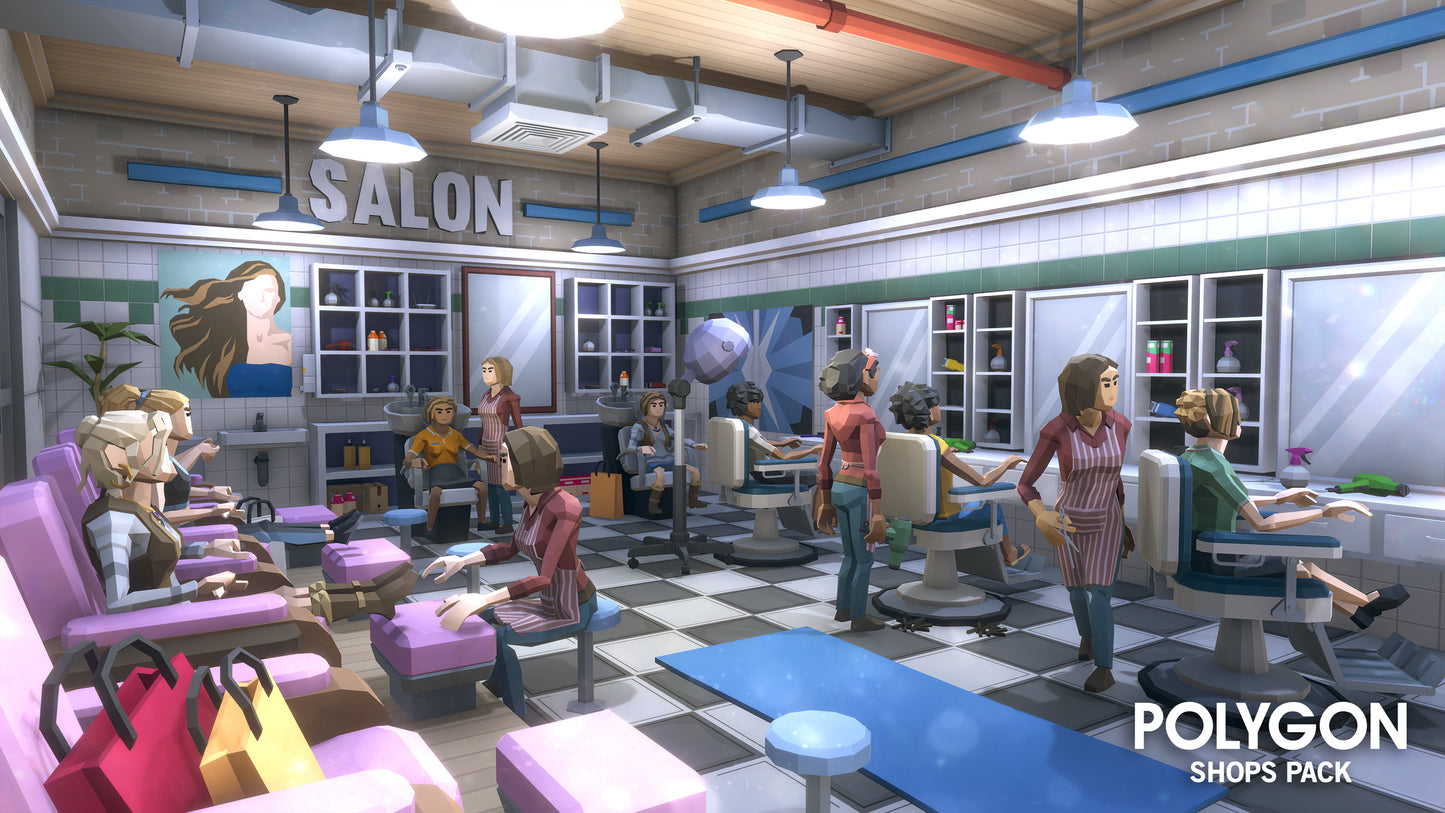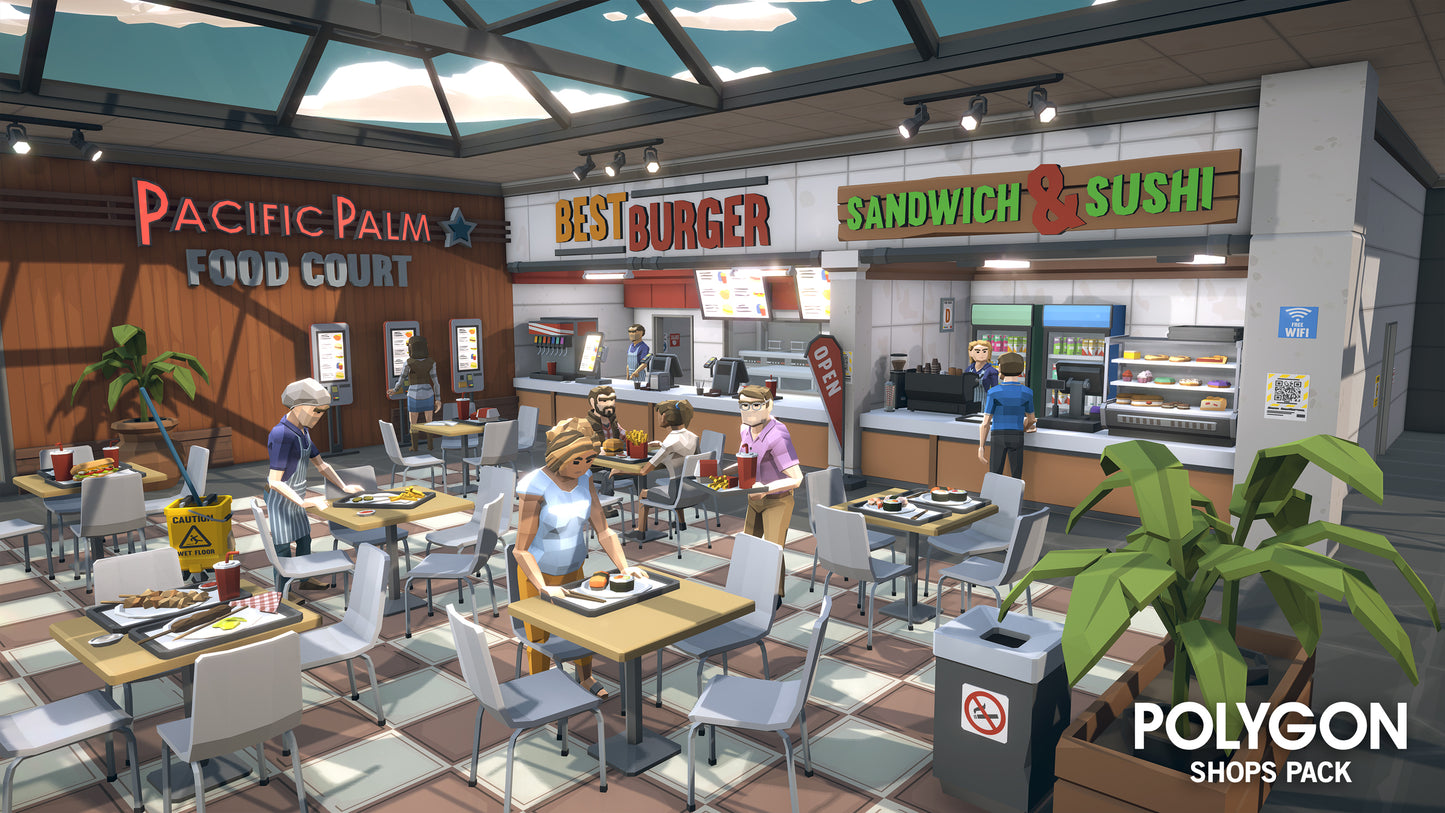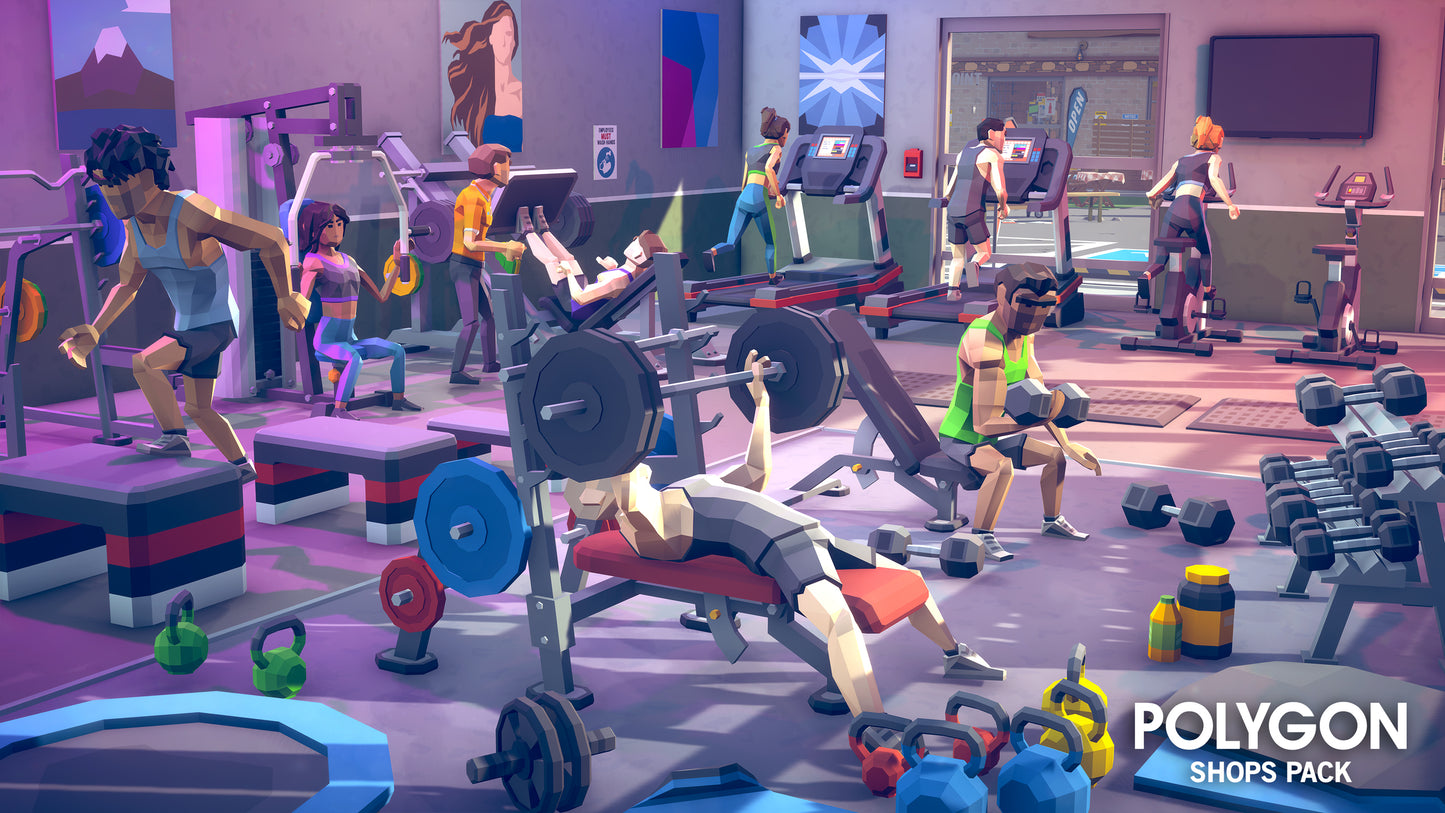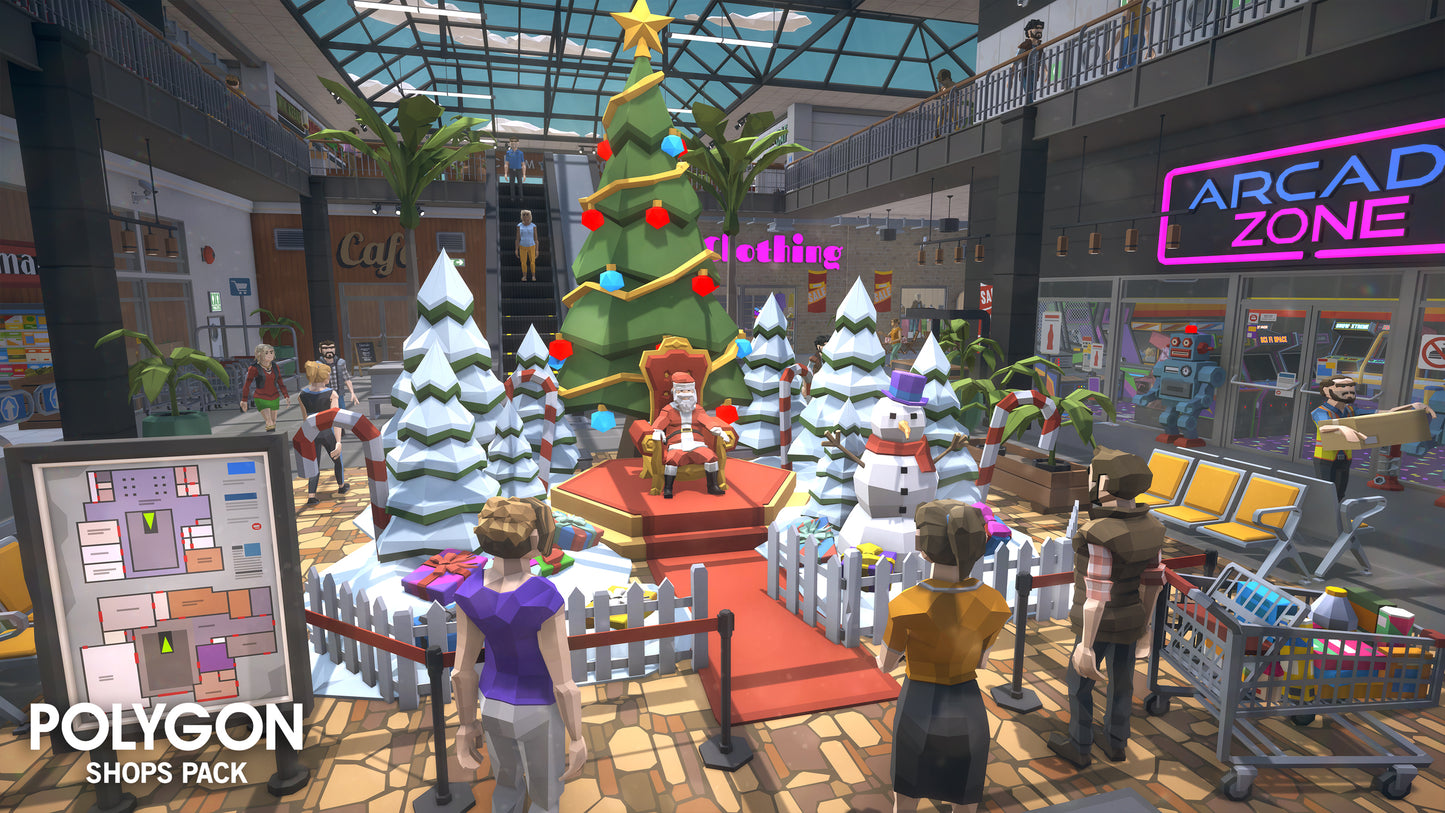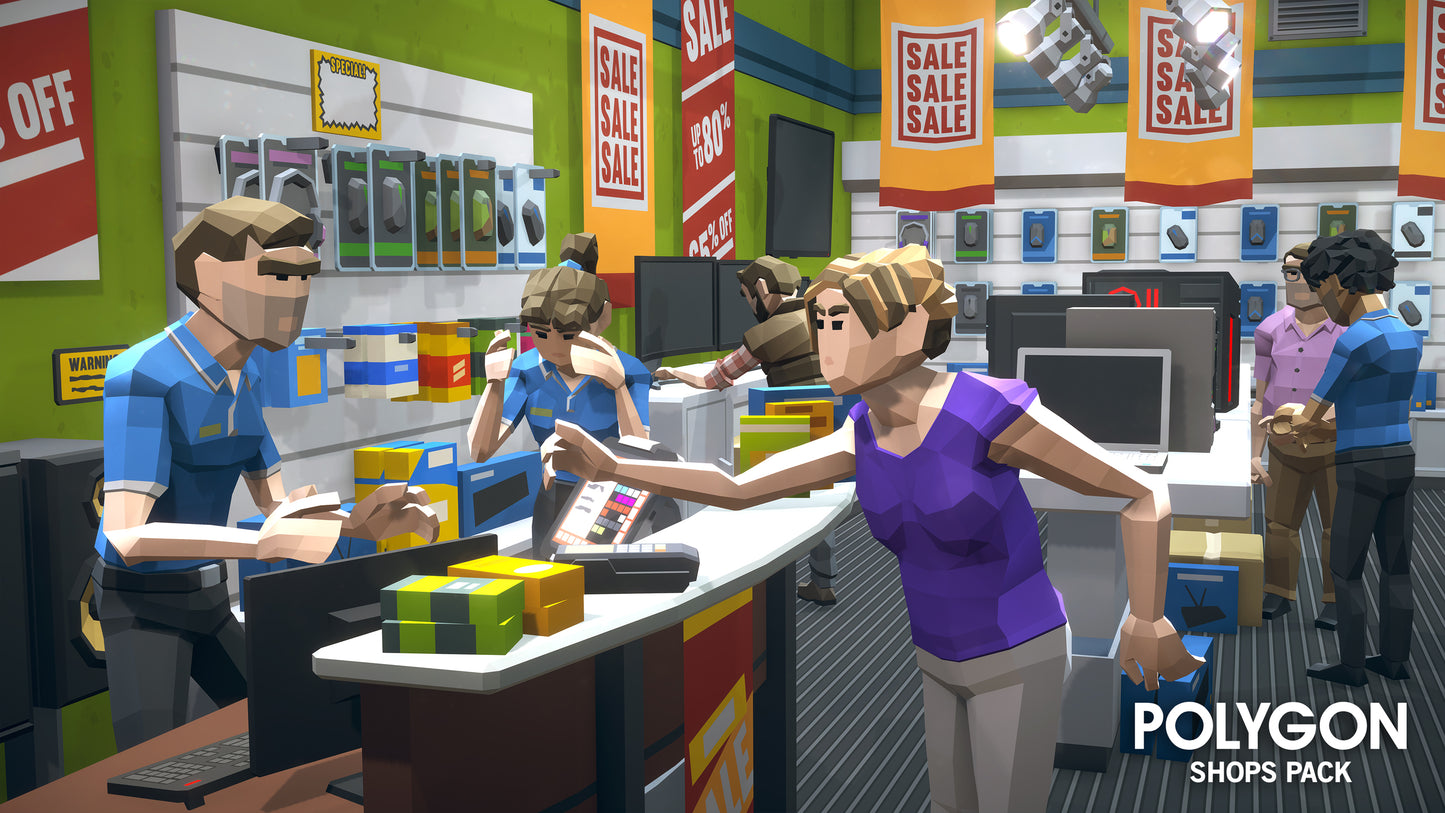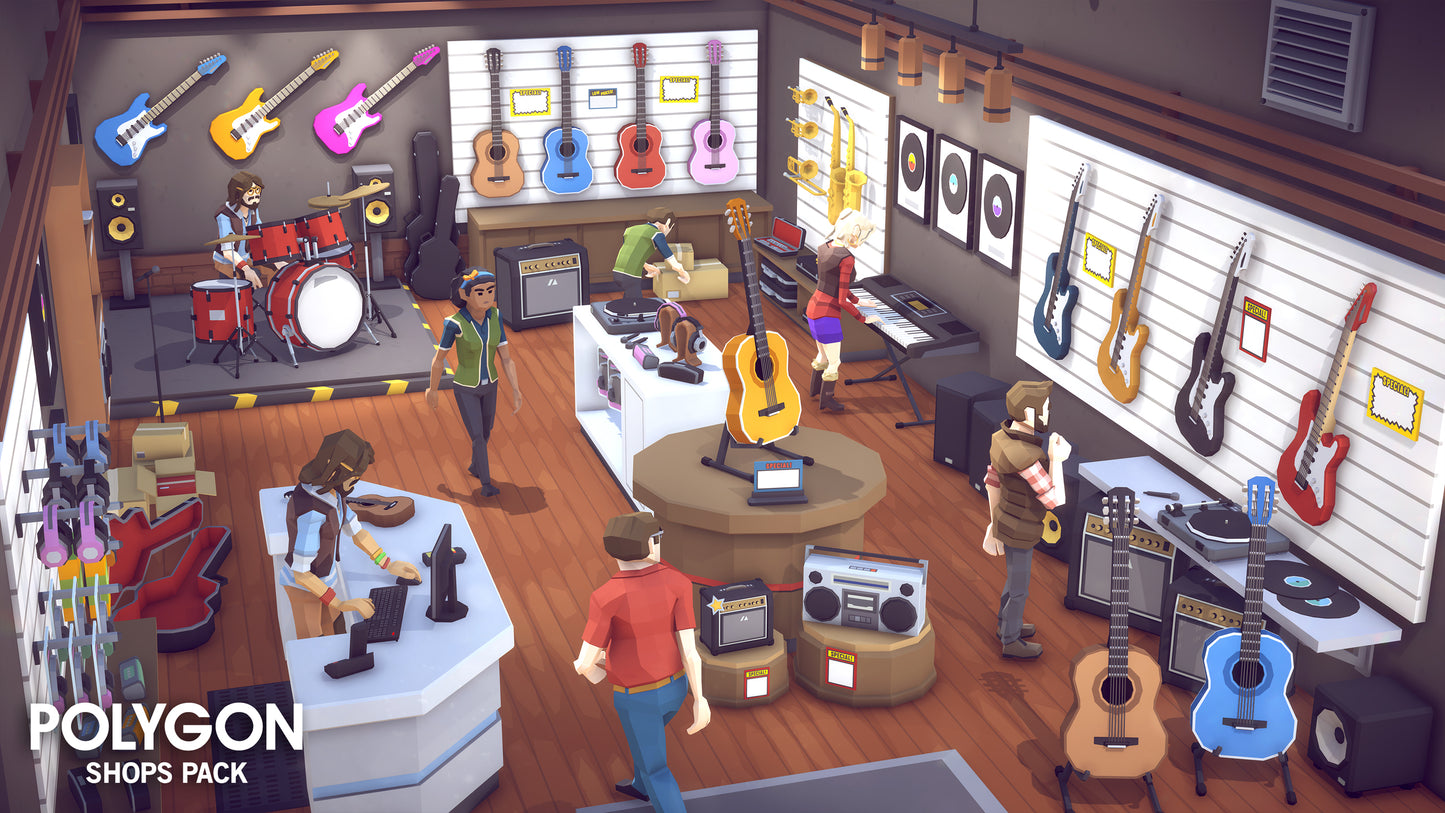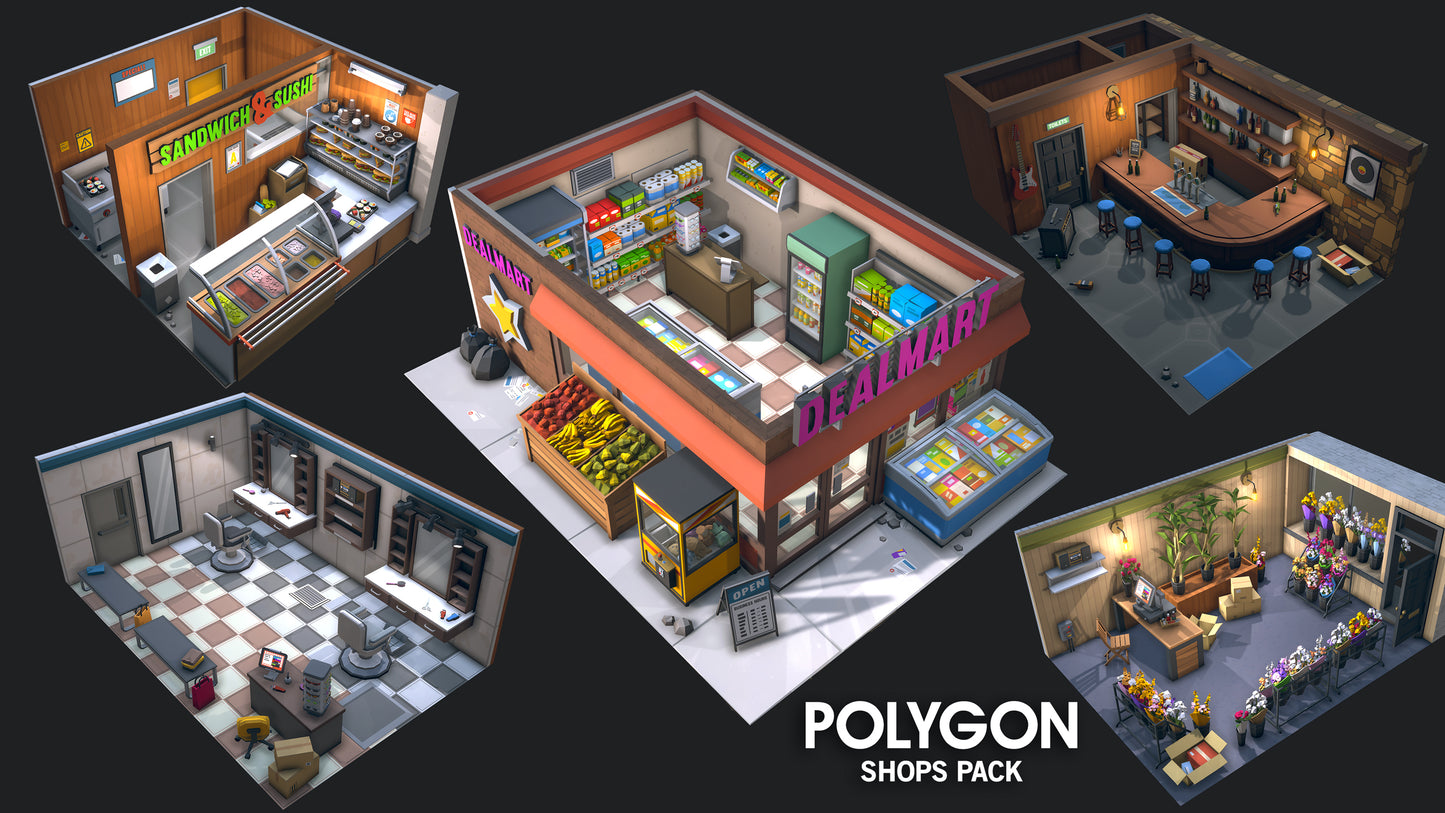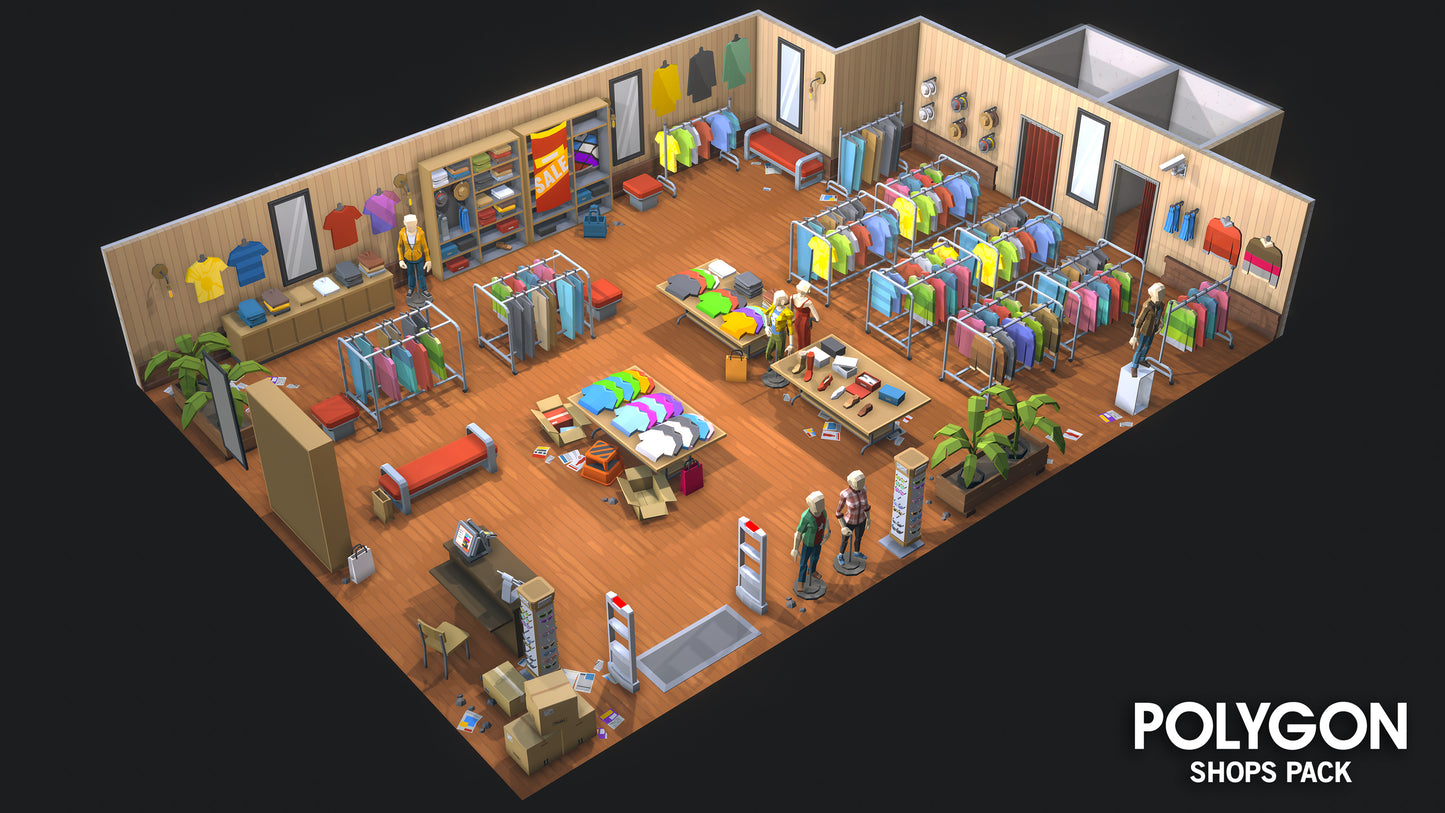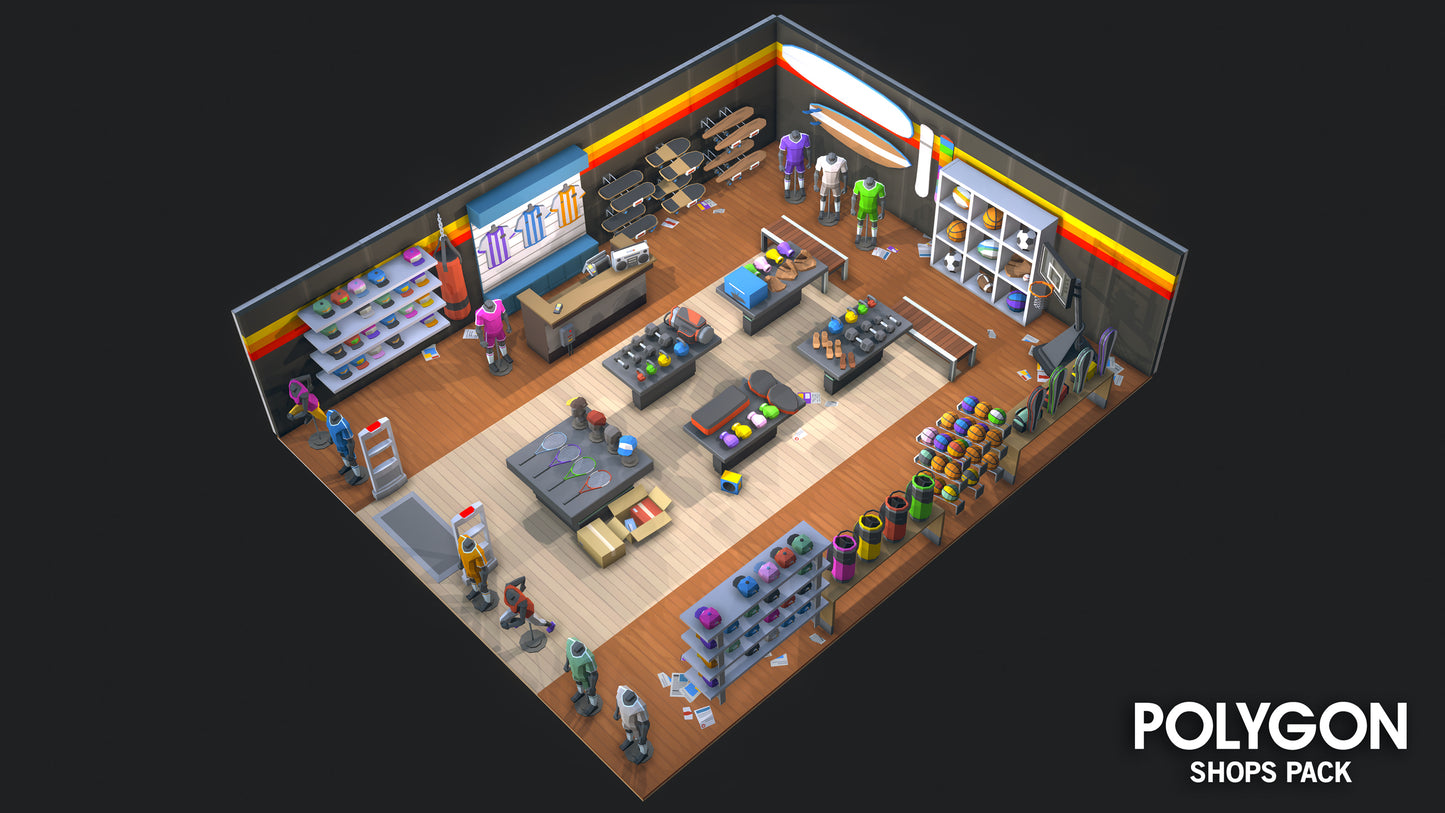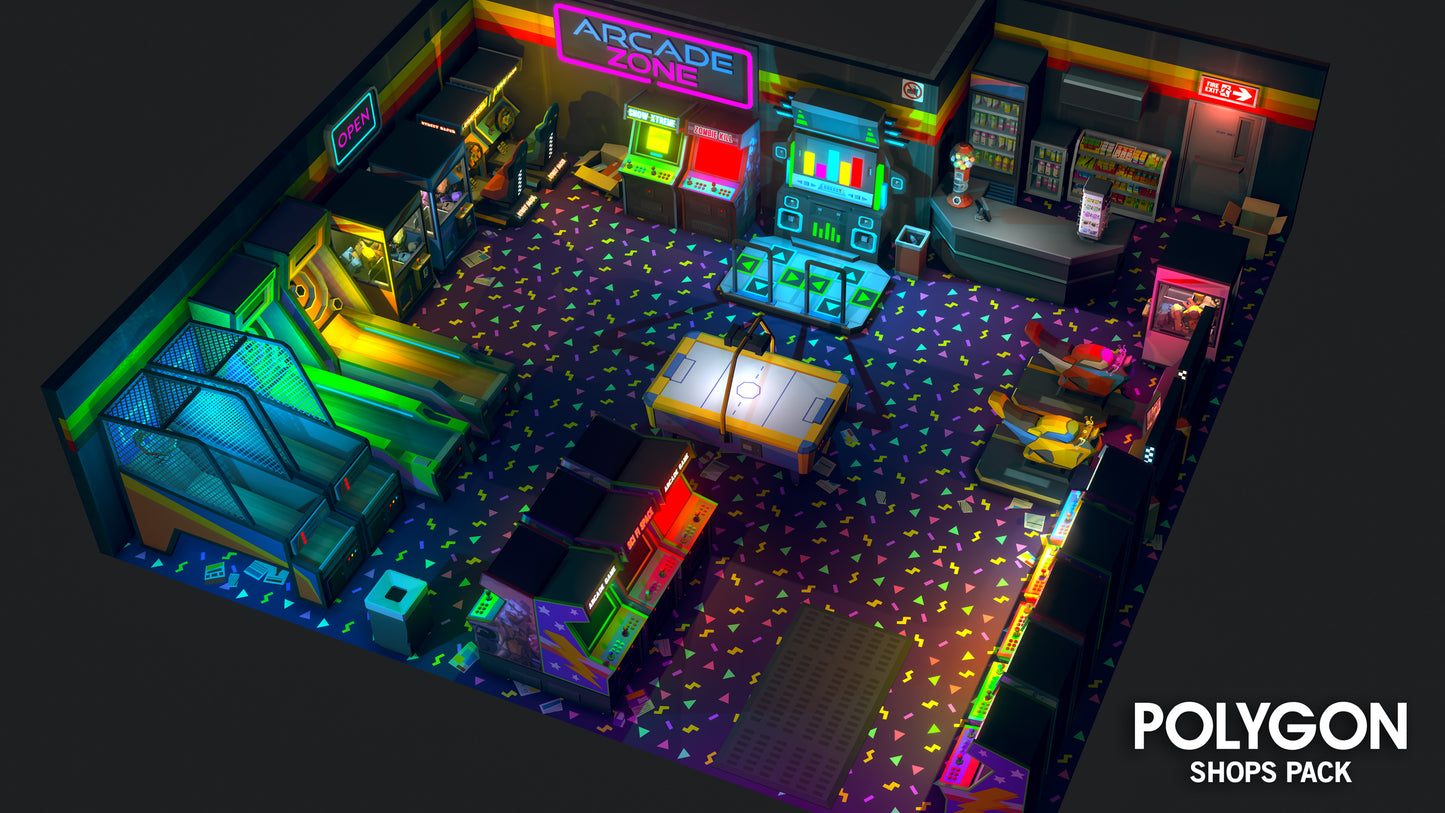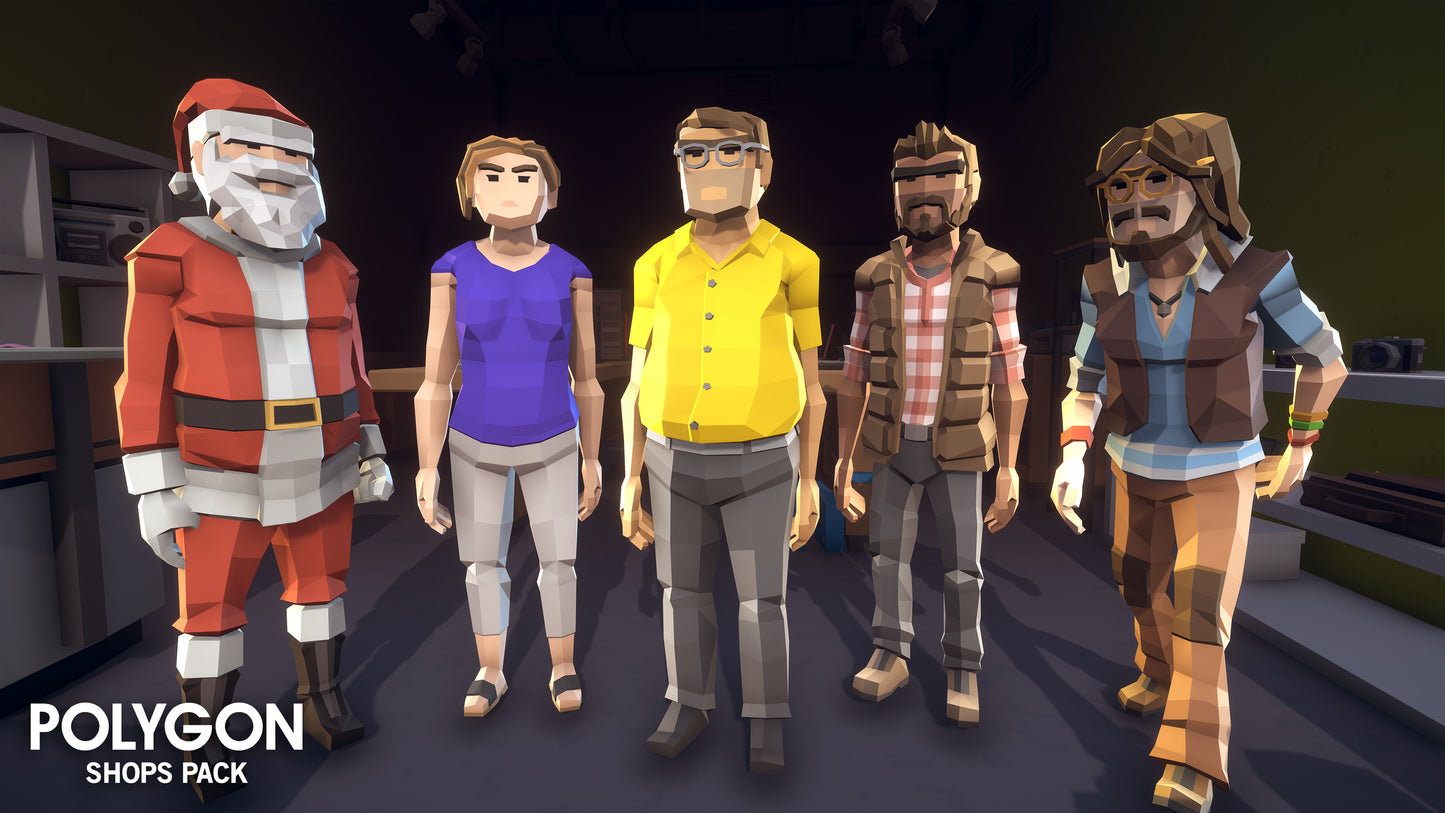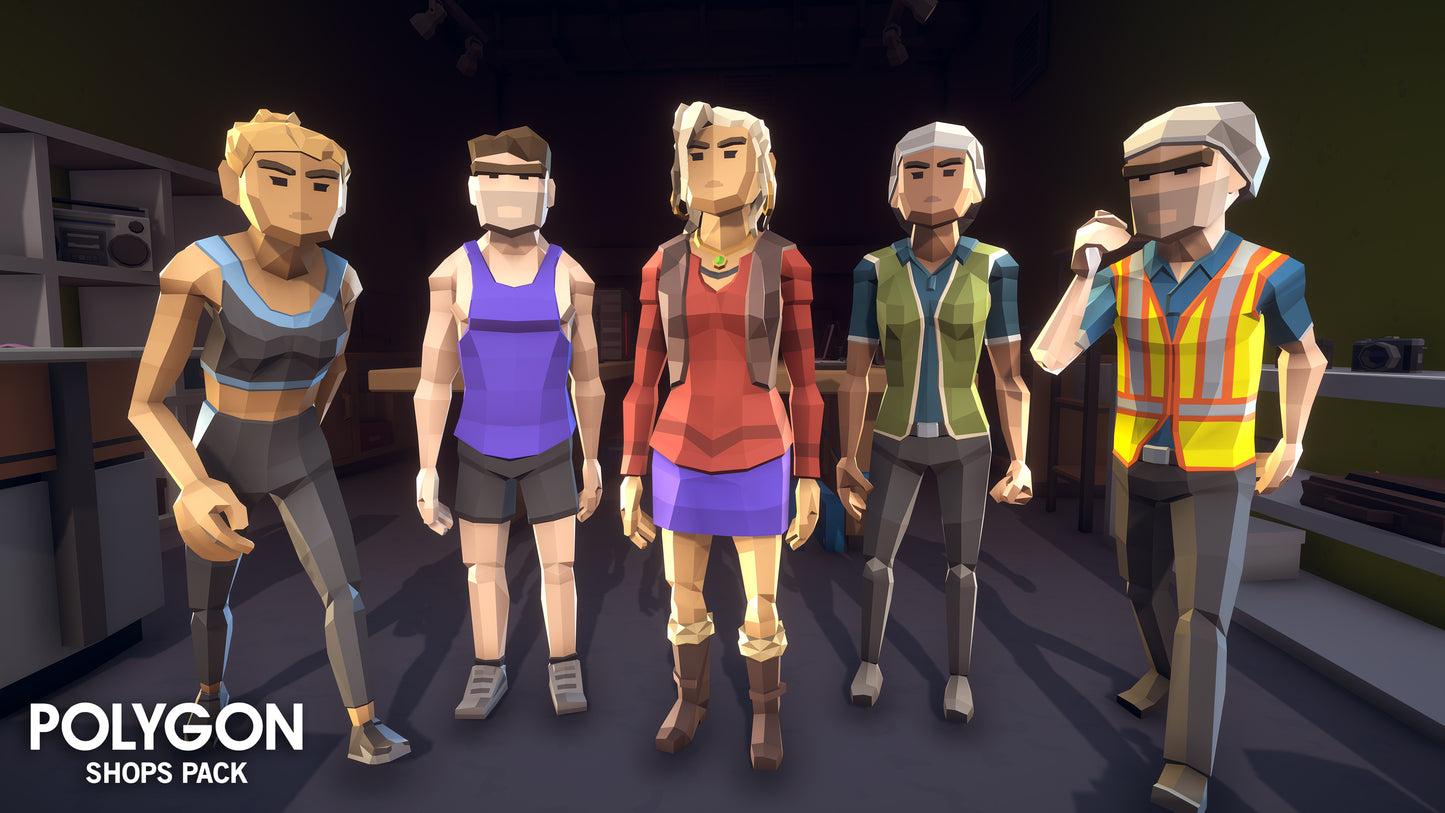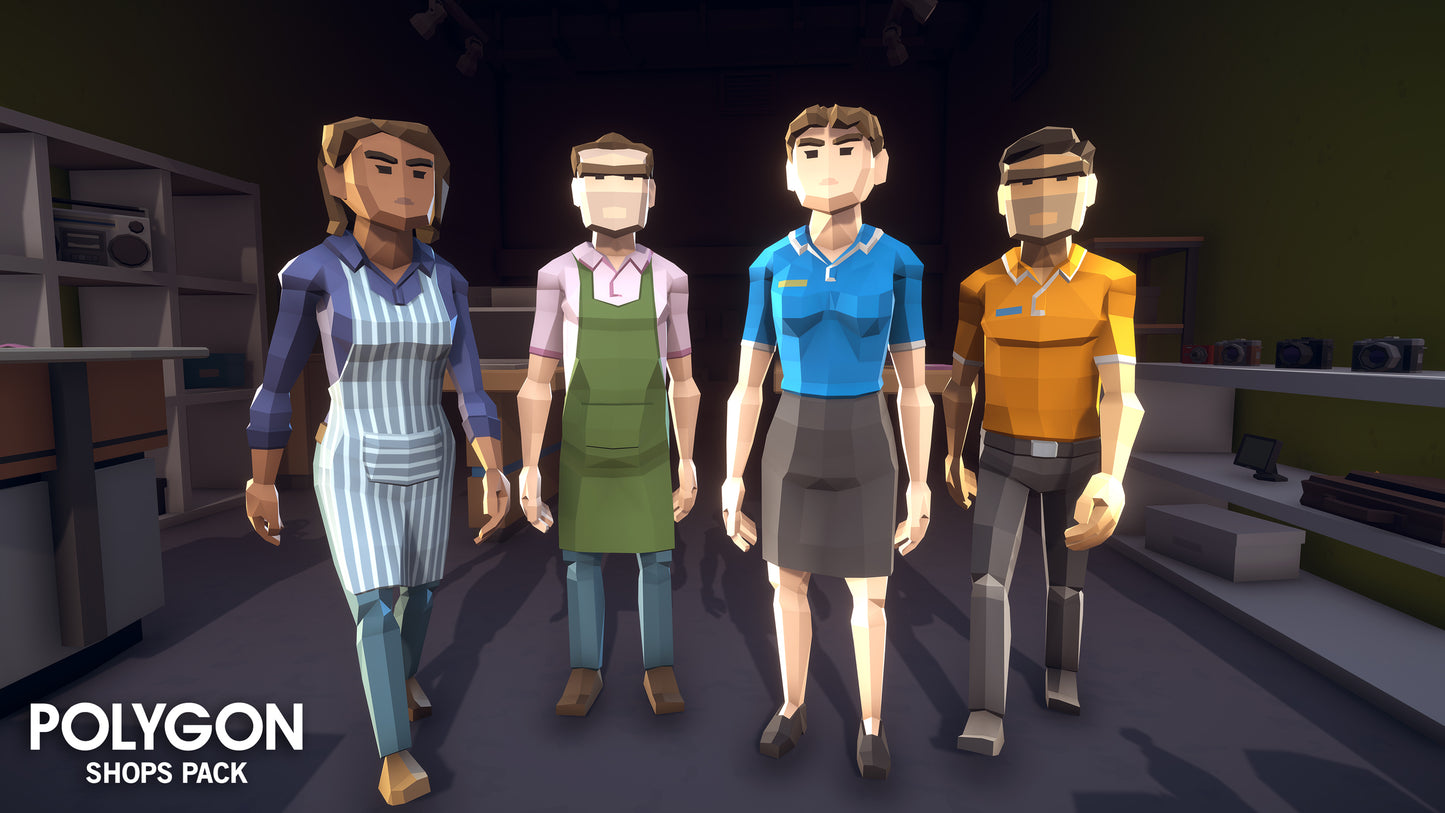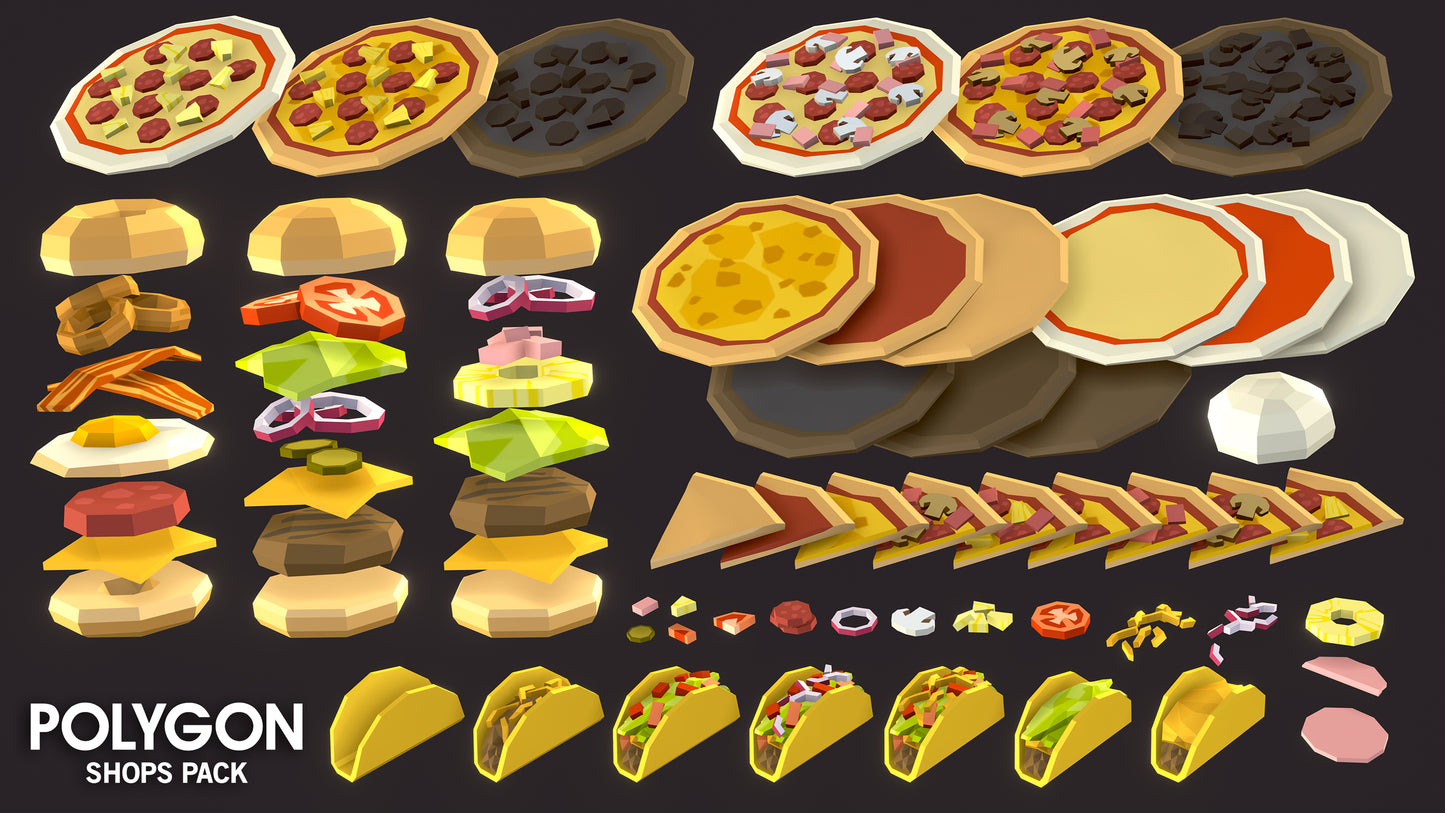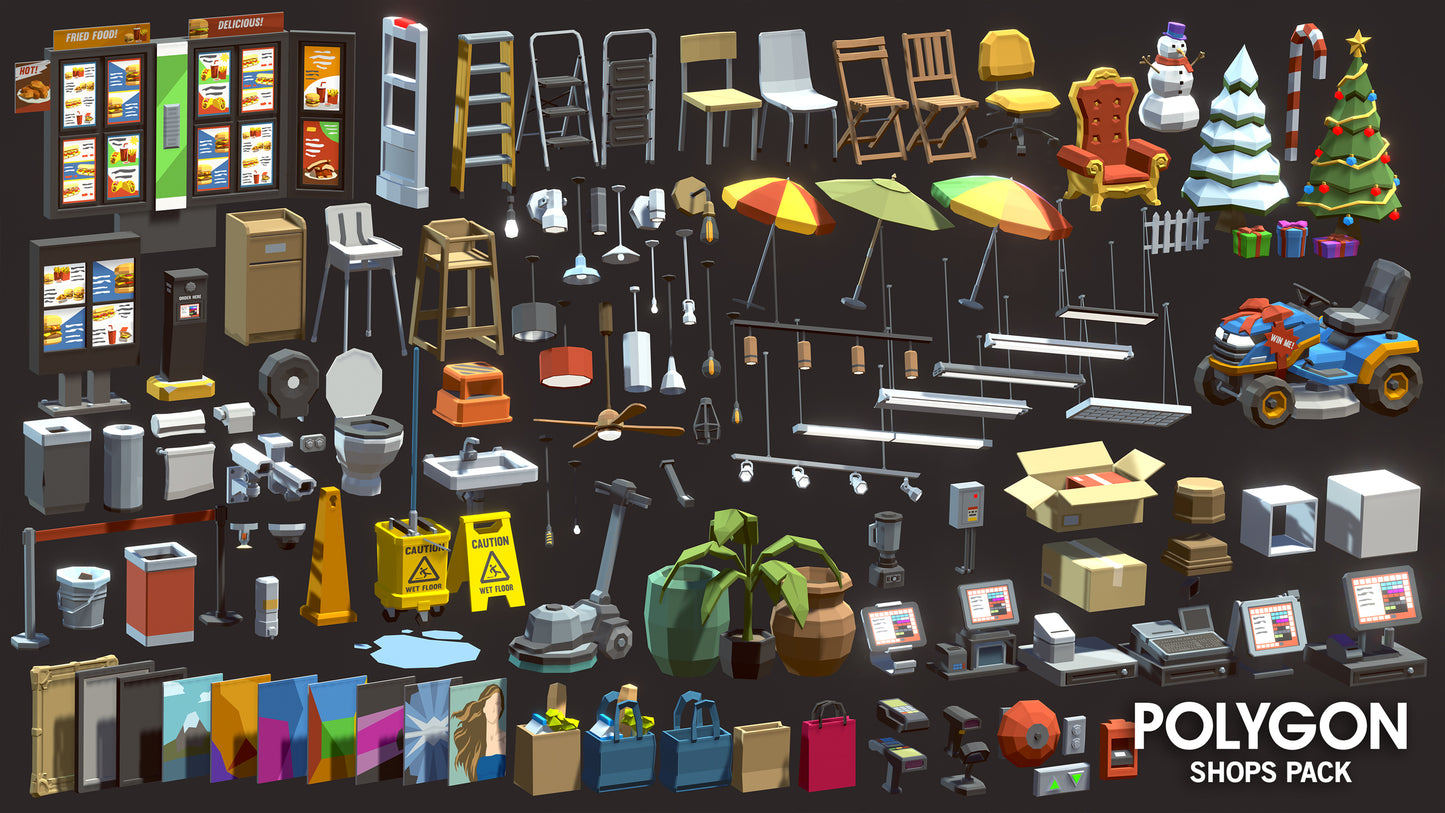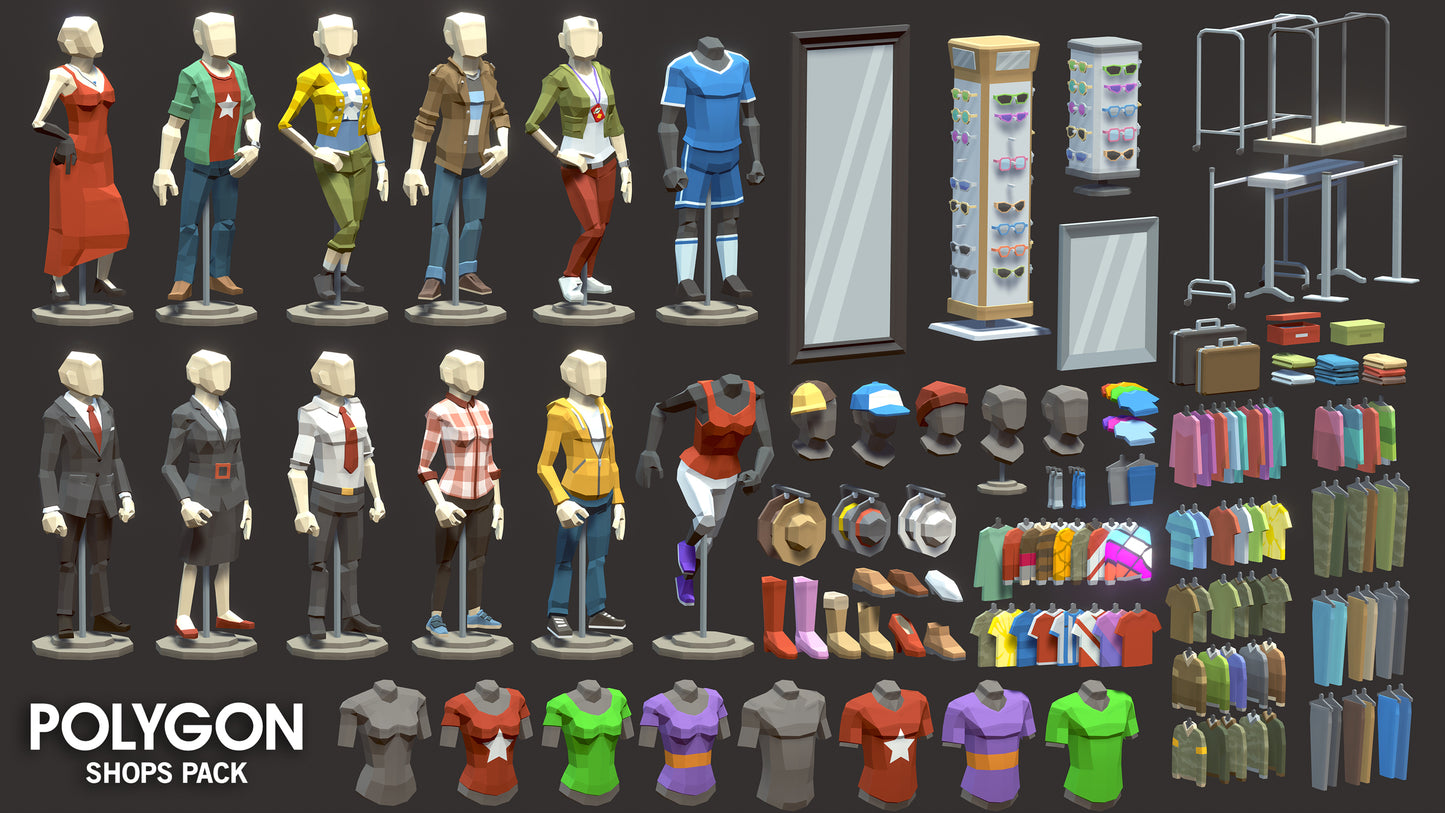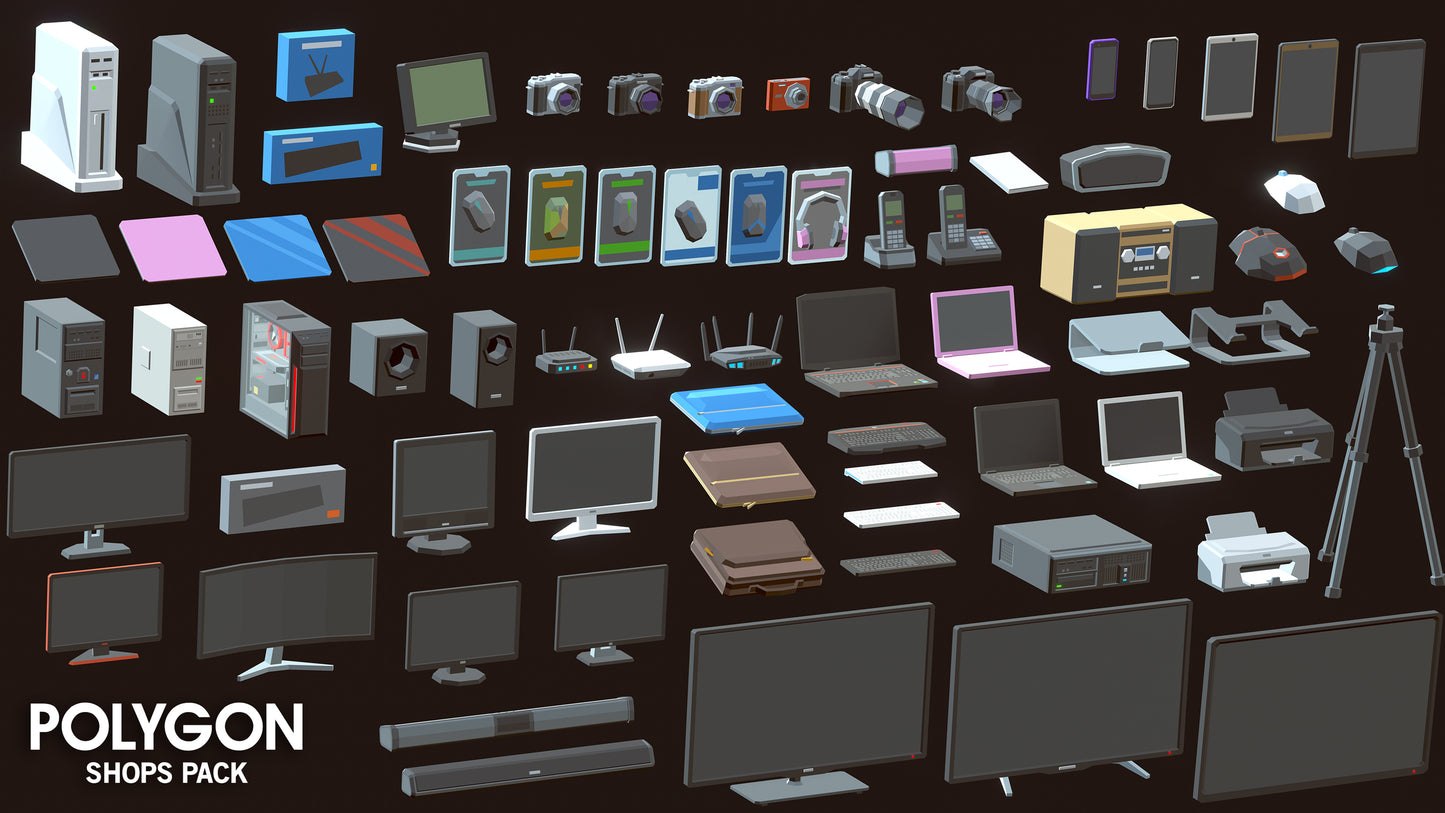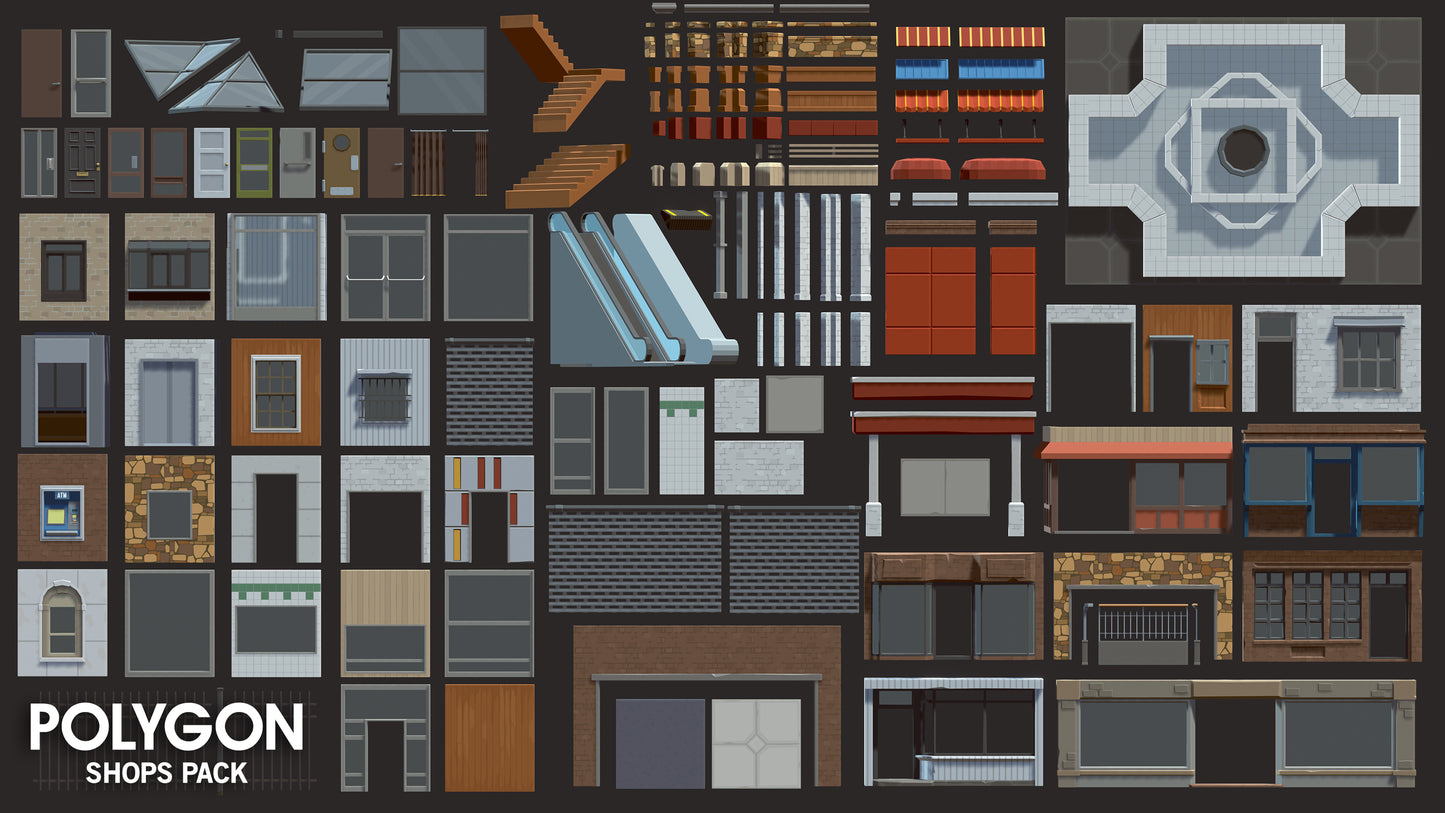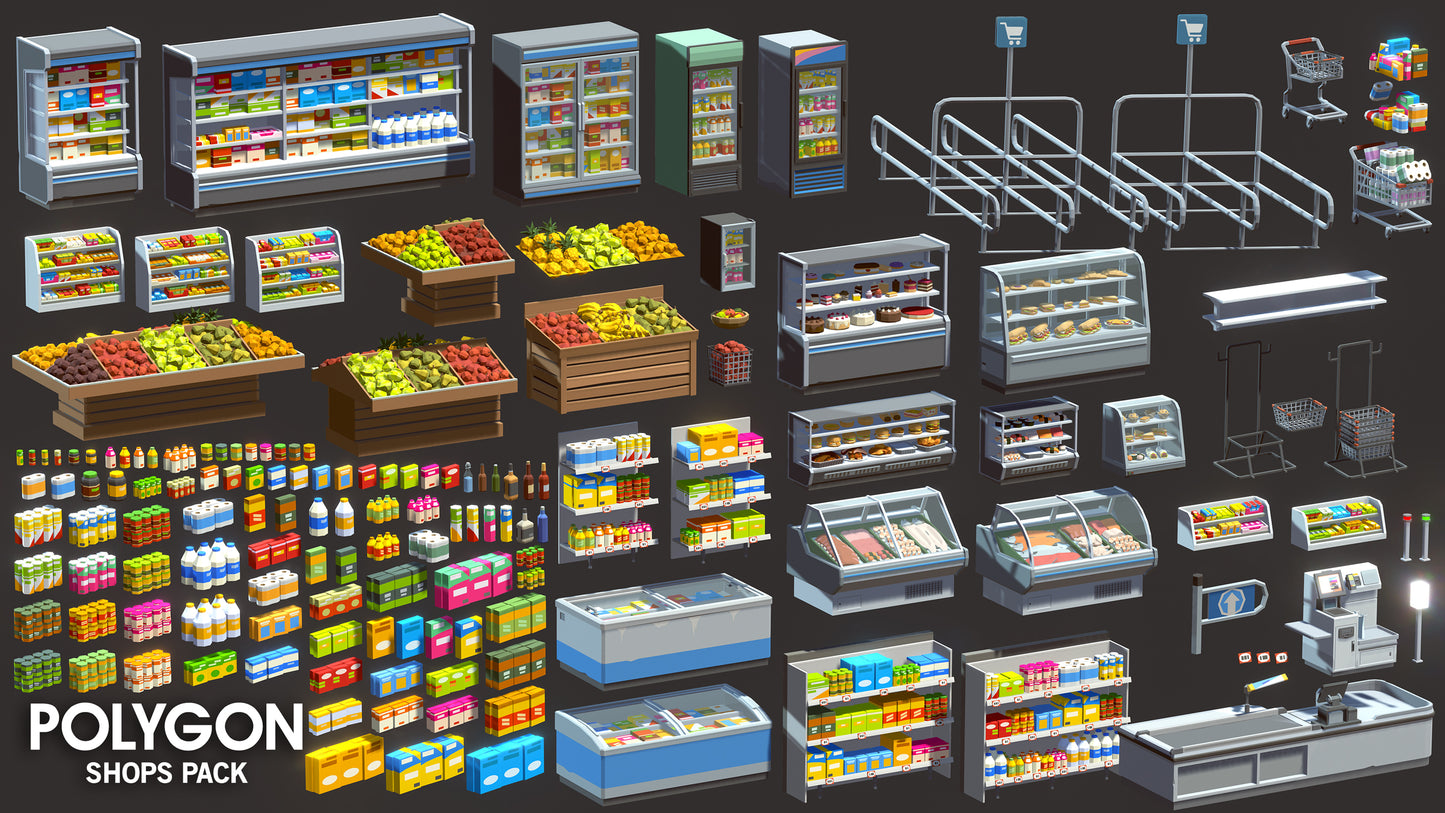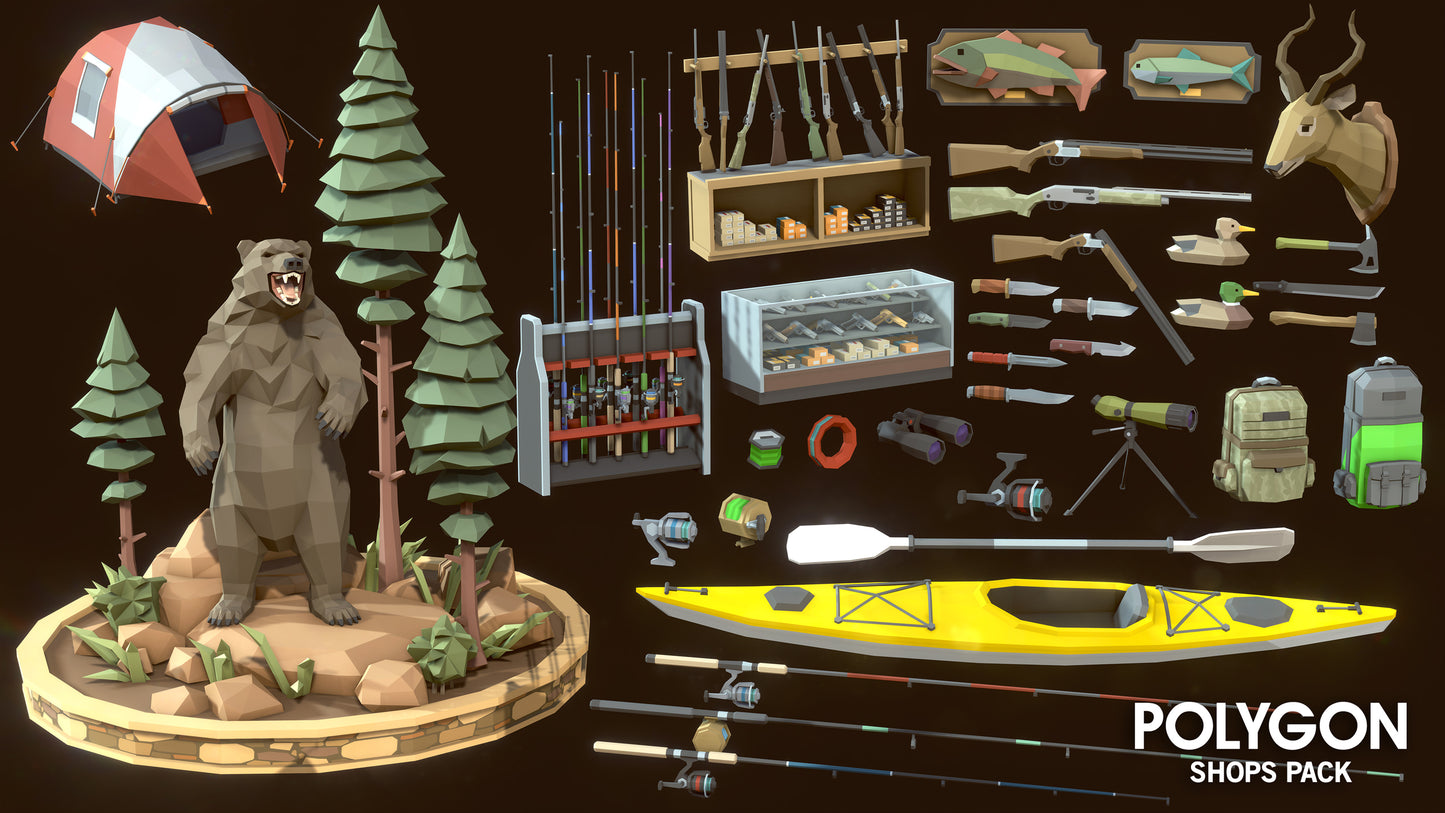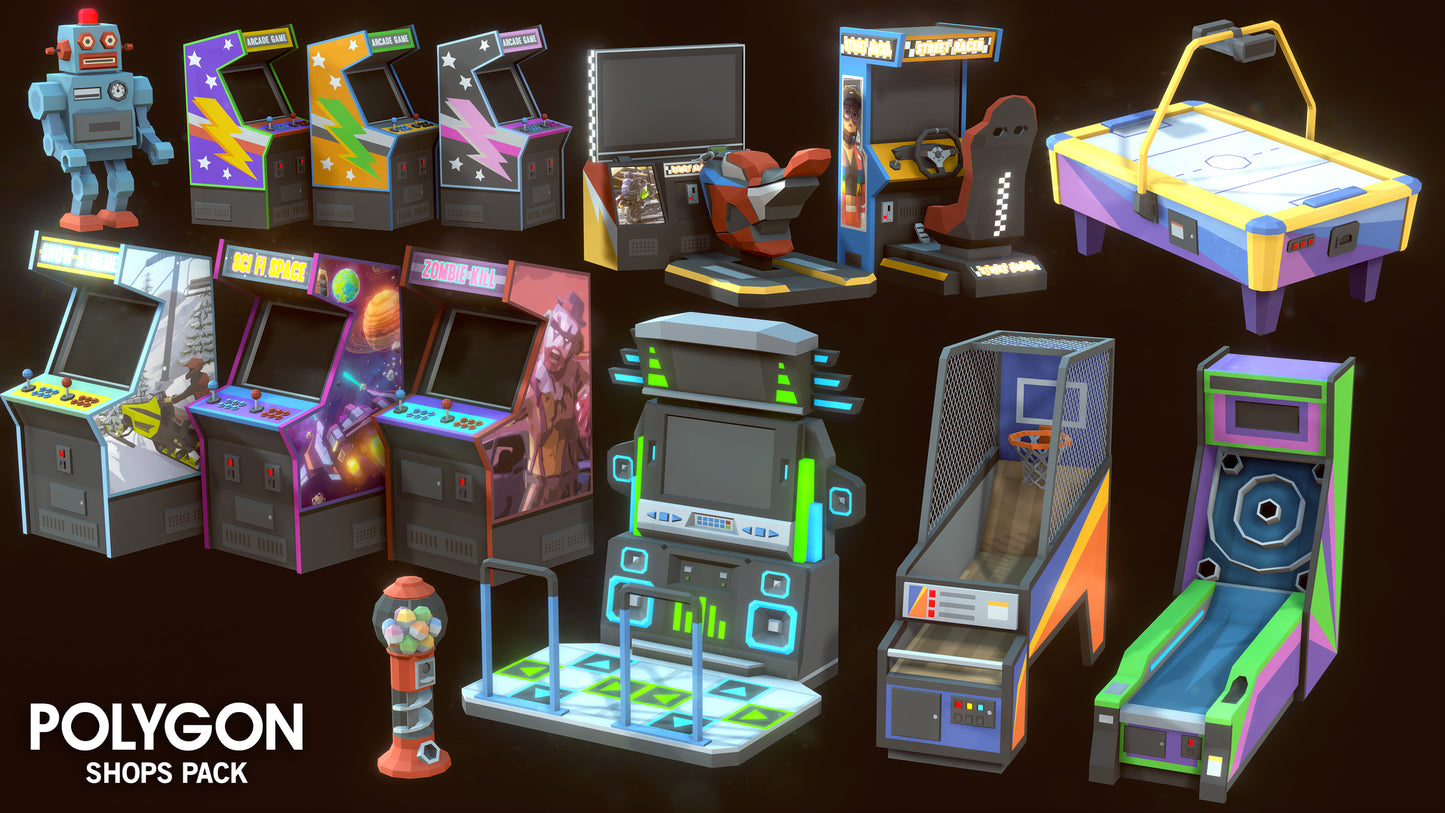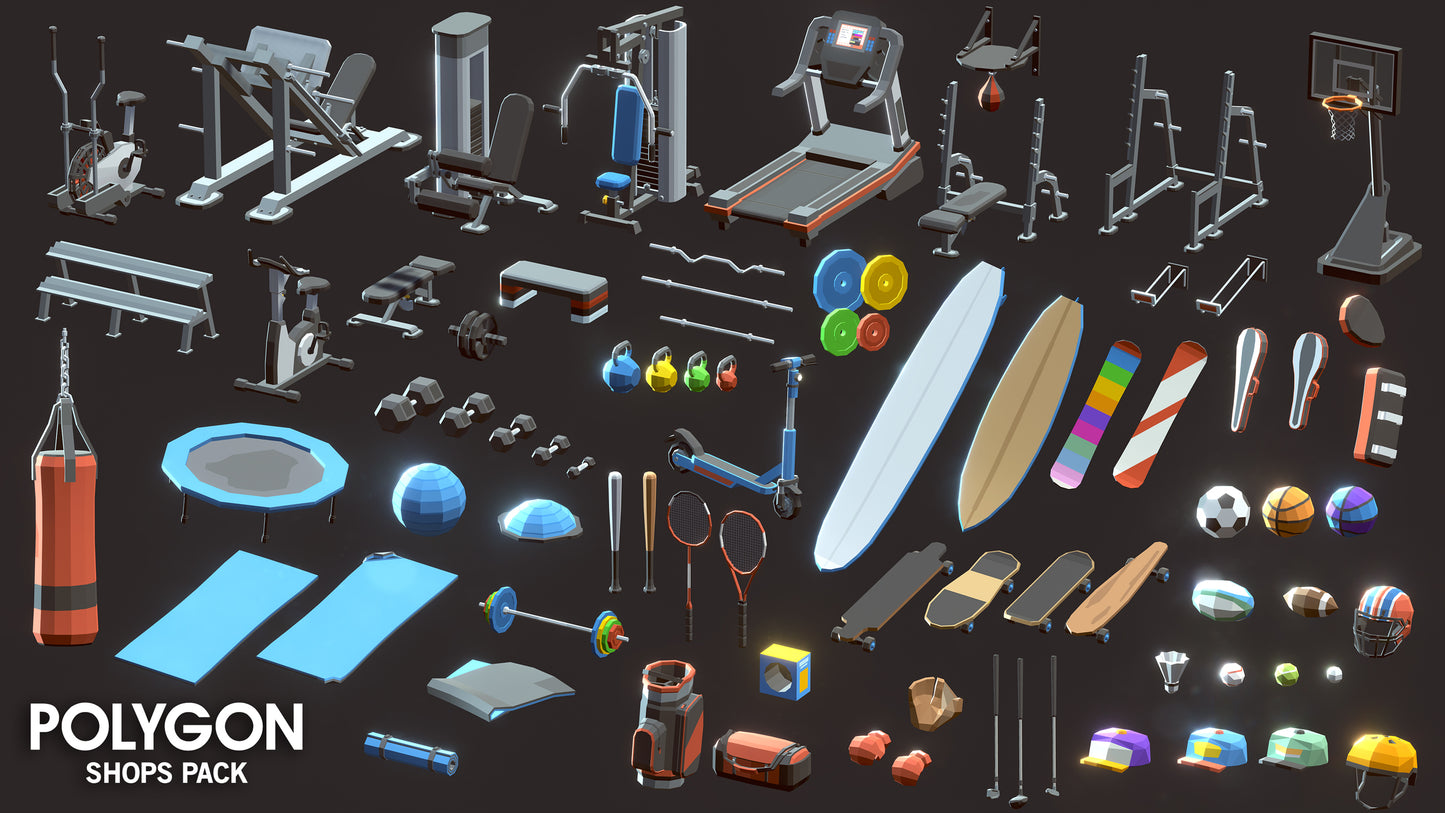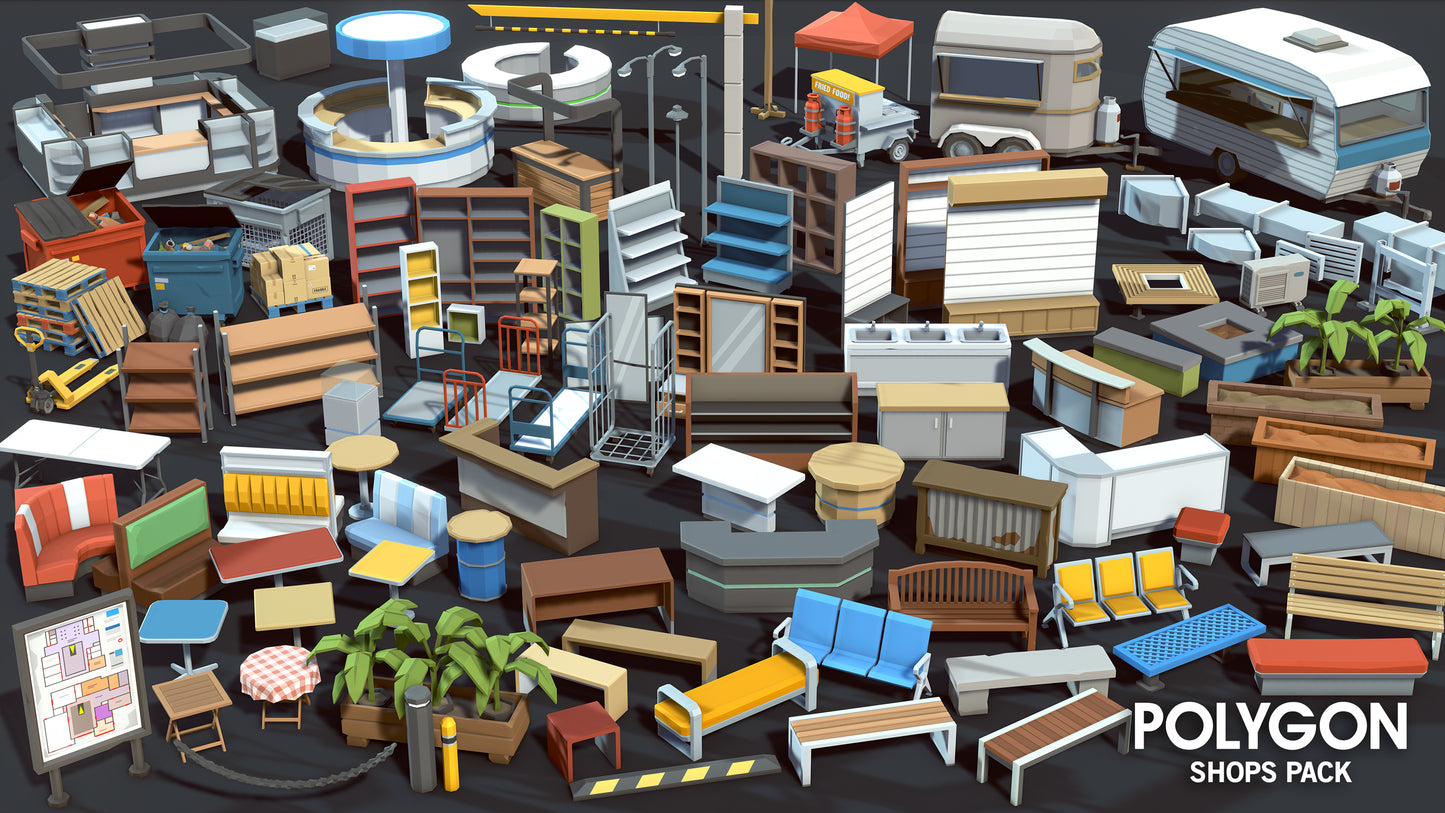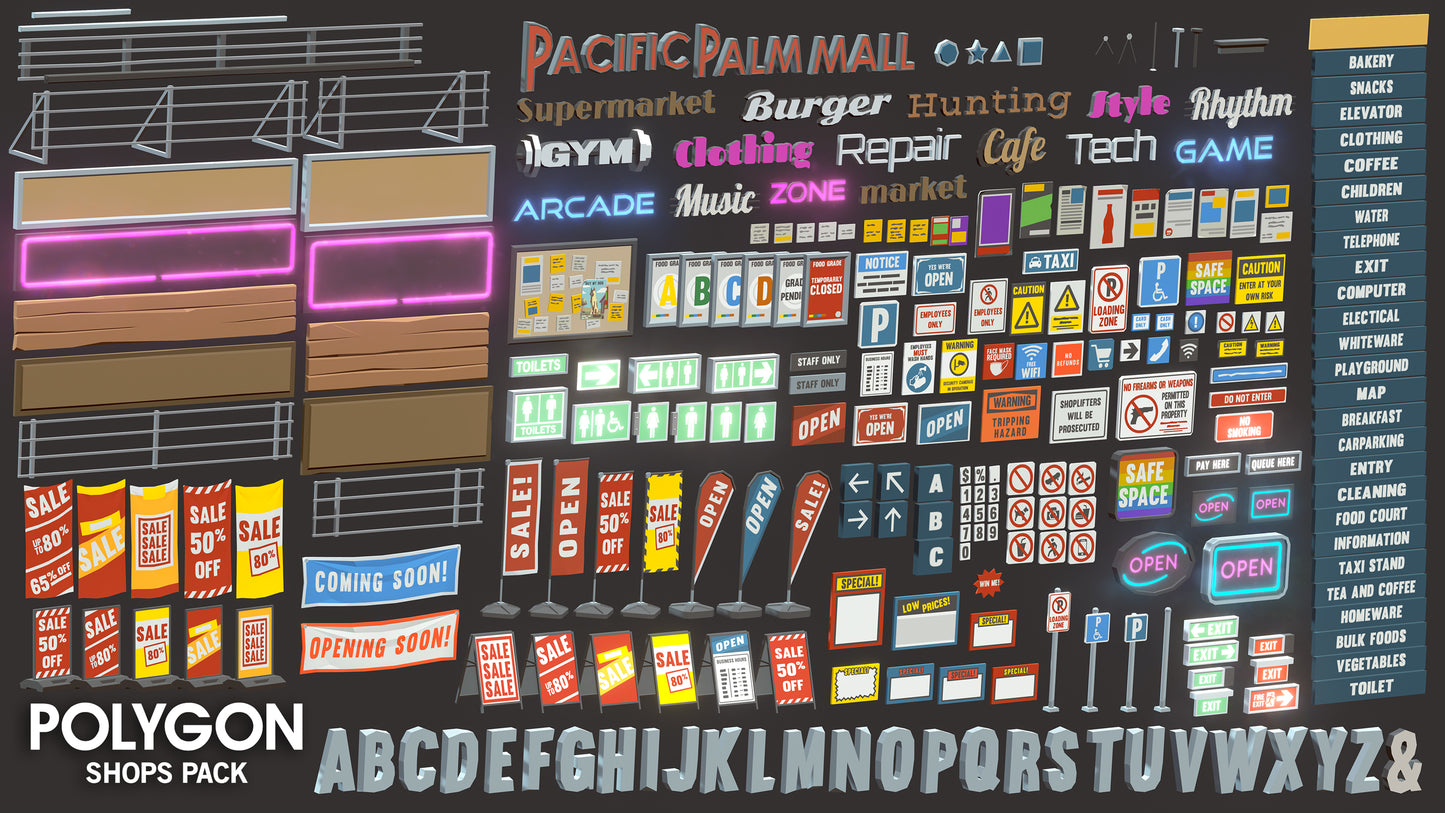 *Excludes New Releases and FREE Assets