Regular price
$49.99 USD
Sale price
$24.99 USD
Unit price
per
BYOB 50% Off
Sold out
5 seats per copy - Licence
Synty Studios Presents -
A low poly asset pack of Buildings, Vehicles, Characters, and Props assets to add to your existing polygonal style game.
 Trailer: https://www.youtube.com/watch?v=6fd2c5ePT98

Include a demo scene (Character poses indicative only)

Create houses with the modular house kit (also includes preset houses) 
125 Building assets
412 Props assets
99 Environment assets
9 Characters with x4 alternative texture colors
- School Girl 01
- School Boy 01
- Father 01
- Father 02
- Mother 01
- Mother 02
- Son 01
- Daughter 01
- Shopkeeper 01
8 Vehicles with x4 alternative texture colors
- School Bus 01
- Bus 01
- Firetruck 01
- Pick Up Truck 01
- Truck 01
- Delivery Truck 01
- Rubbish Truck 01
Compatibility
- View our tutorial on converting to the Universal Render Pipeline.
- Compatible with Unity 2020.3+
- Compatible with Unreal 4.25+

* Contents may vary between engines
Change Log
v1.07 (Unity)
- General pack cleanup

v1.06 (Unity, Unreal + Source Files)
- Fixed UVs on SM_Bld_House_Window_04
v1.05 (Unity update)

- Removed unused prefab from demo scene
- Fixed missing mesh on a door prefab
- Fixed issues with house window prefab

Share
question
I'm buying it soon, but I'm wondering can I use it in Godot engine? Pls enlighten me
Yes you can, you'll find all the models and textures in a zip file when purchasing that you can import in to third party engines.
Very nice set
This is great with a lot of awesome house parts. One issue I see is there is only 1 SM_Bld_House_Roof_EndCap_01 and it's one sided so it's only usable on one side of the building, can you make it double sided (so it can be rotated) or add a ... left/right version? OH! I see I can "flip" it by scaling it to -1 on the X, I guess nevermind!
Thanks for the review. Flipping the scale should give you the result you're after but I'll also check out the pack to see if we can also add a flipped version of the model. If you come across any other issues, reach out to us at any time at support@syntystudios.com
Awesome
Bought this a long time ago on the asset store. Using some of the props in our upcoming title. I just wish there was more variety of houses like modern, upperclass, lower class, trailer park etc. Please do a Town 2.0 I would buy it! :)
The review is greatly appreciated.
not a bad asset pack
I am pleased with whats presented in the asset package. They have so many props to get your little sim city whatever town you are planning to design. The one thing I wish was included was a minivan as there are so many sports parents out there that simply adore their minivans, just saying or even things that are close to Chevy Traverse or the toyota/honda/hyundai variant. Of course anything too close is a licensing concern.
Love this one
Honestly I just love your assets. They feel like Lego sets and they give me the same sense of excitement and curiosity that comes with getting said toys. The things I can make and new ways they con be mixed and matched with other sets is so exciting to think about and explore. Keep up the great work Synty!
View full details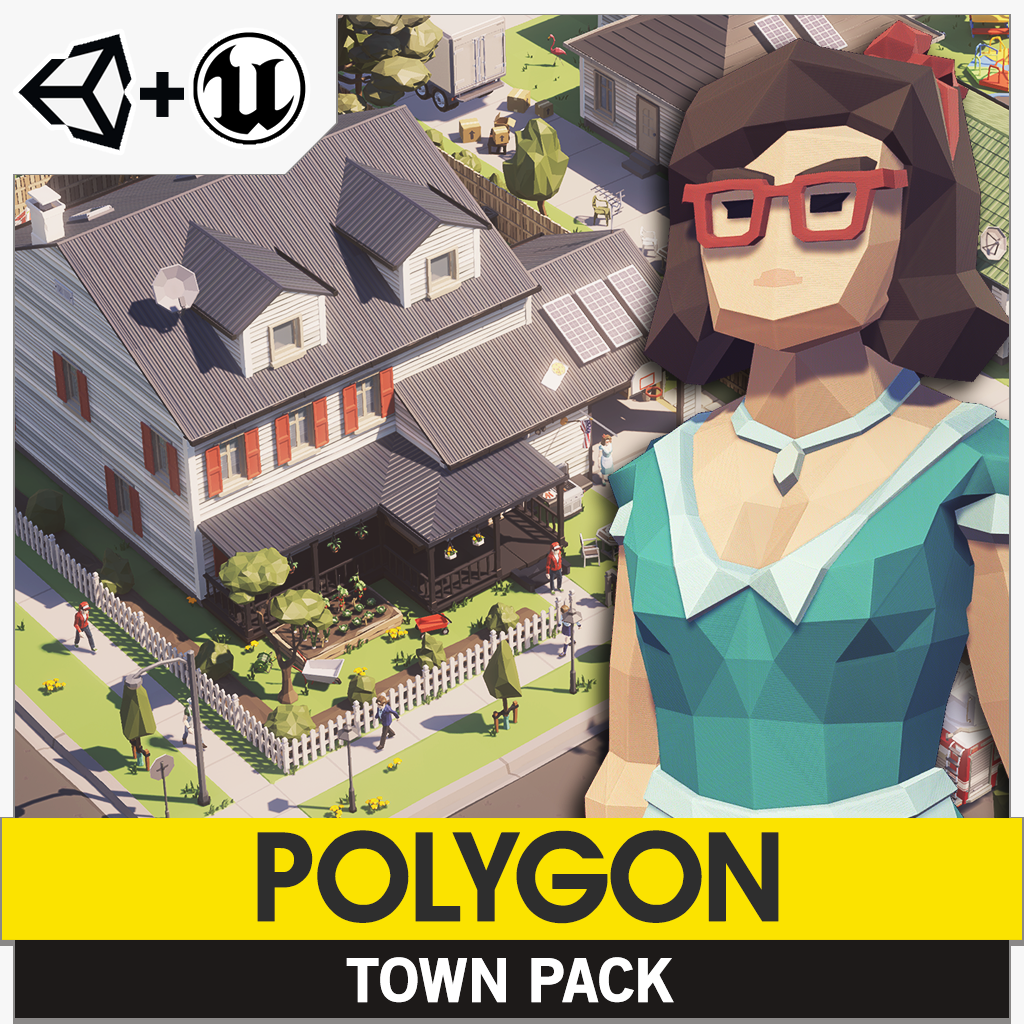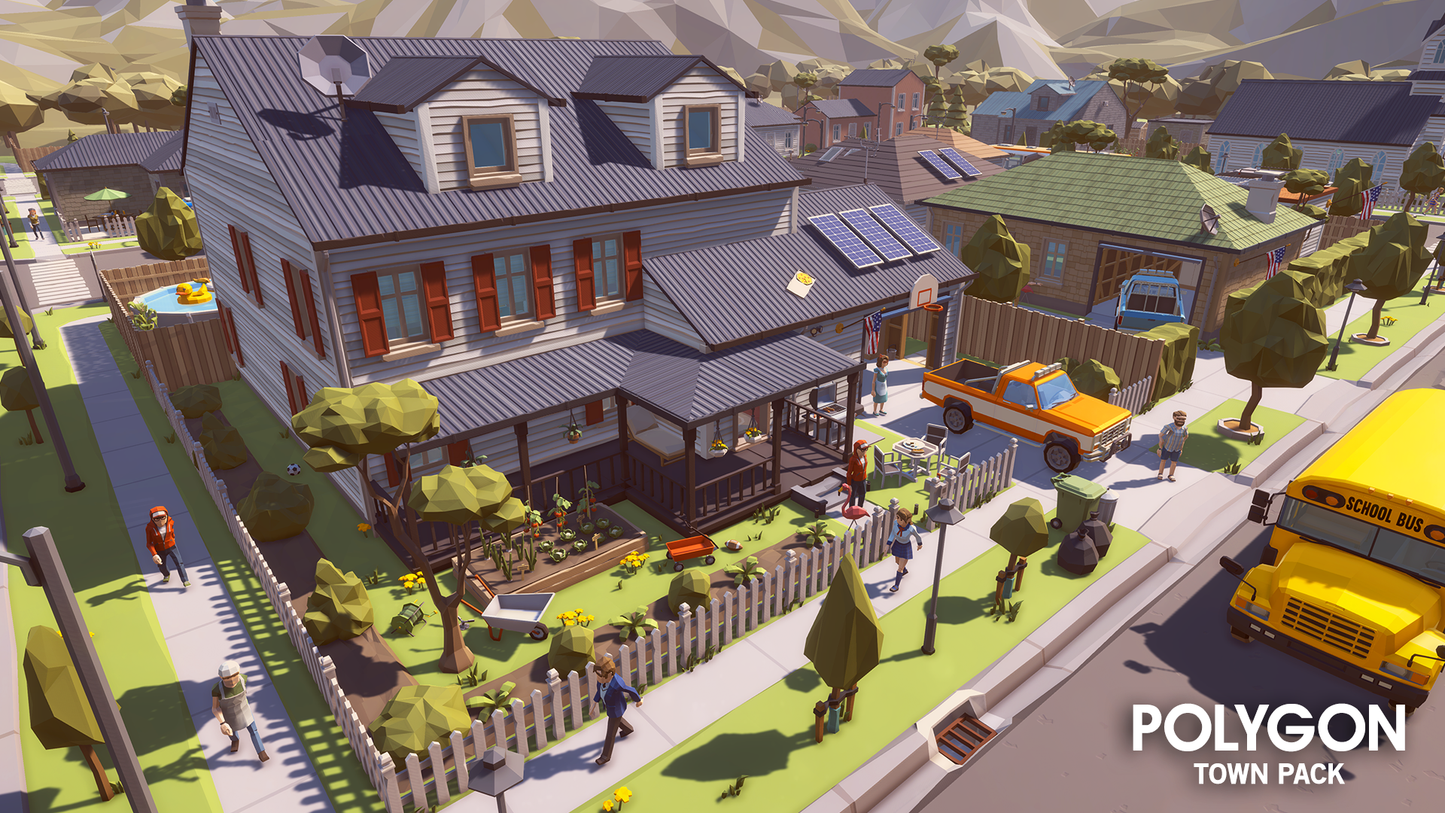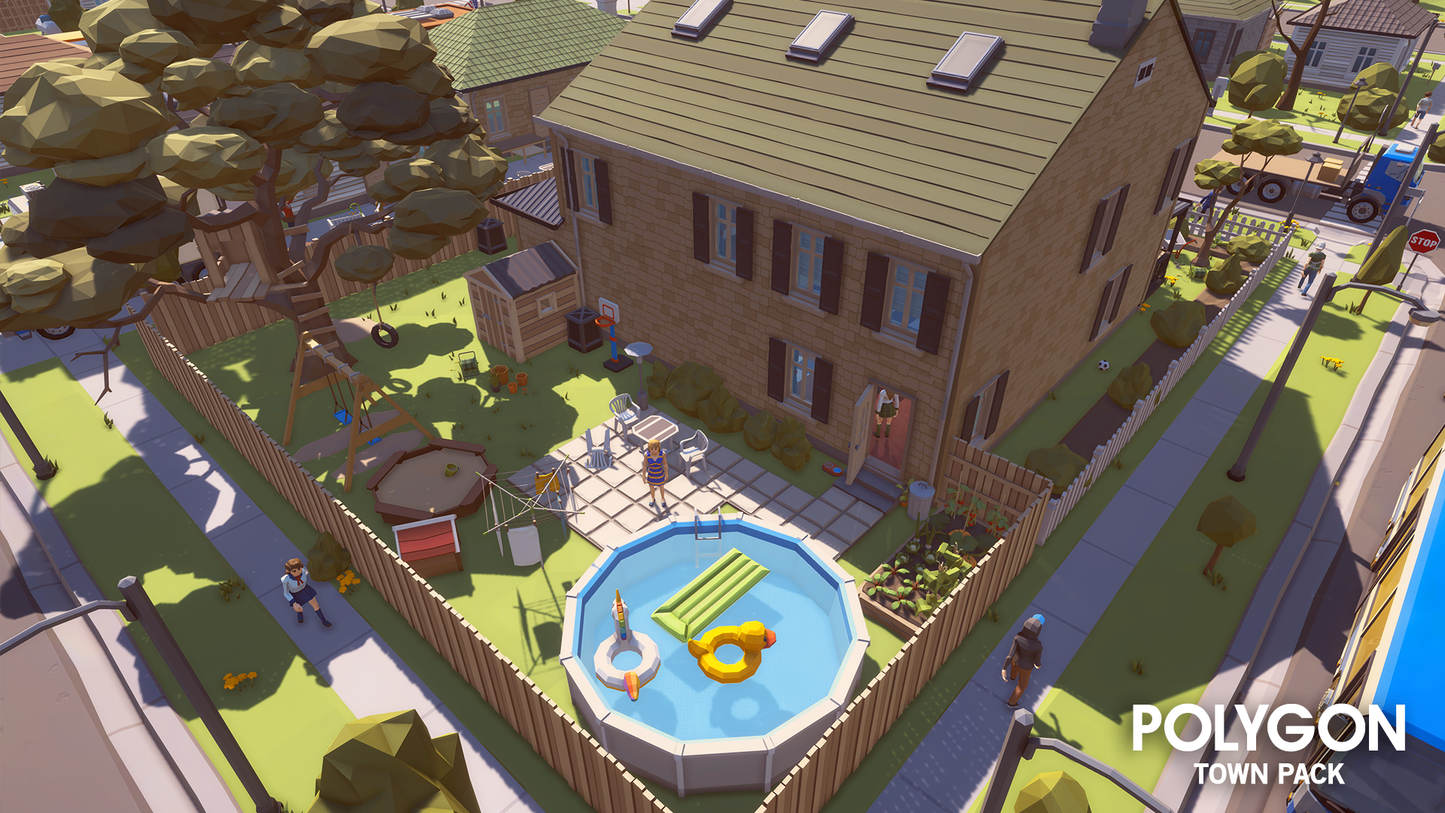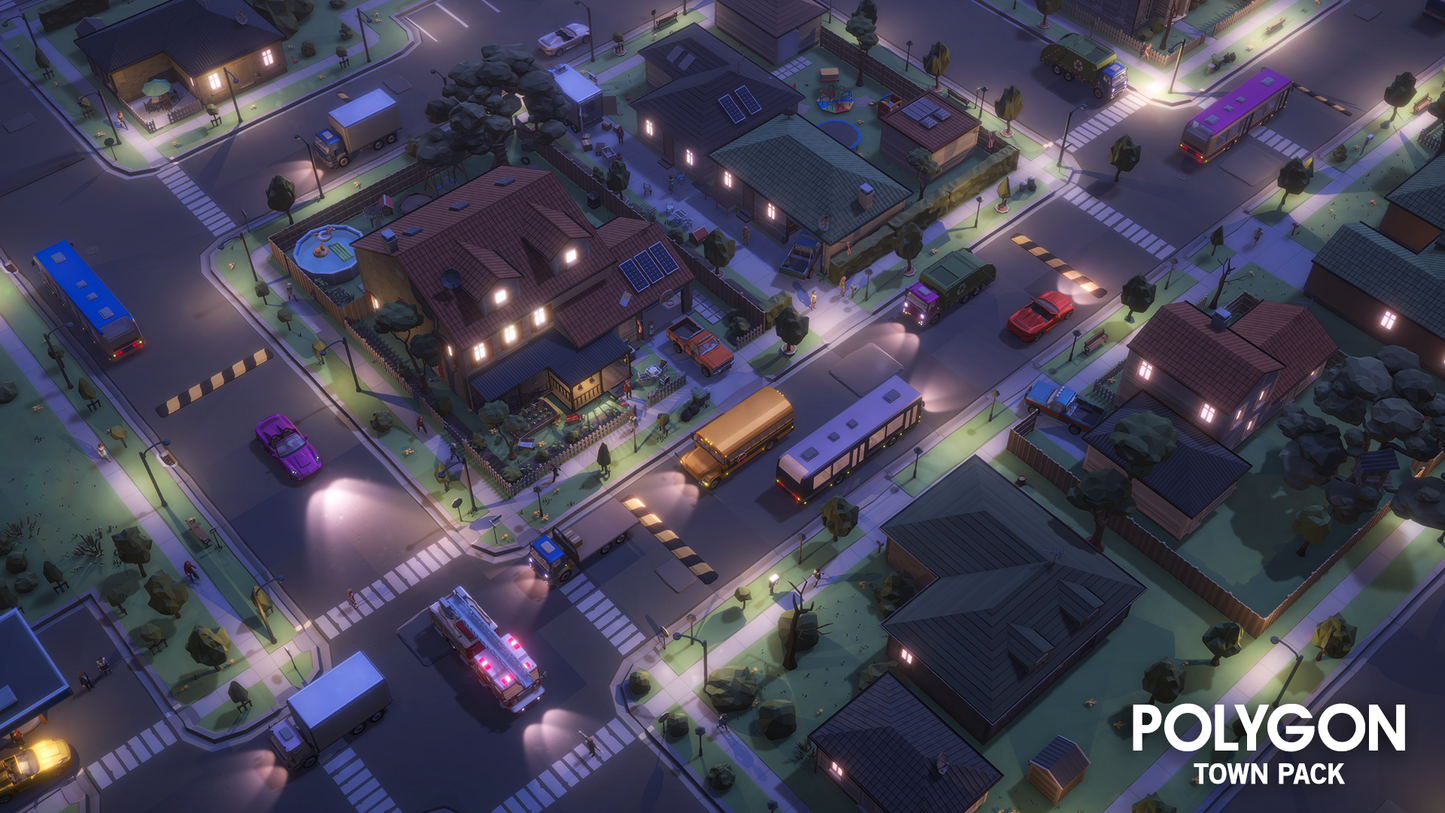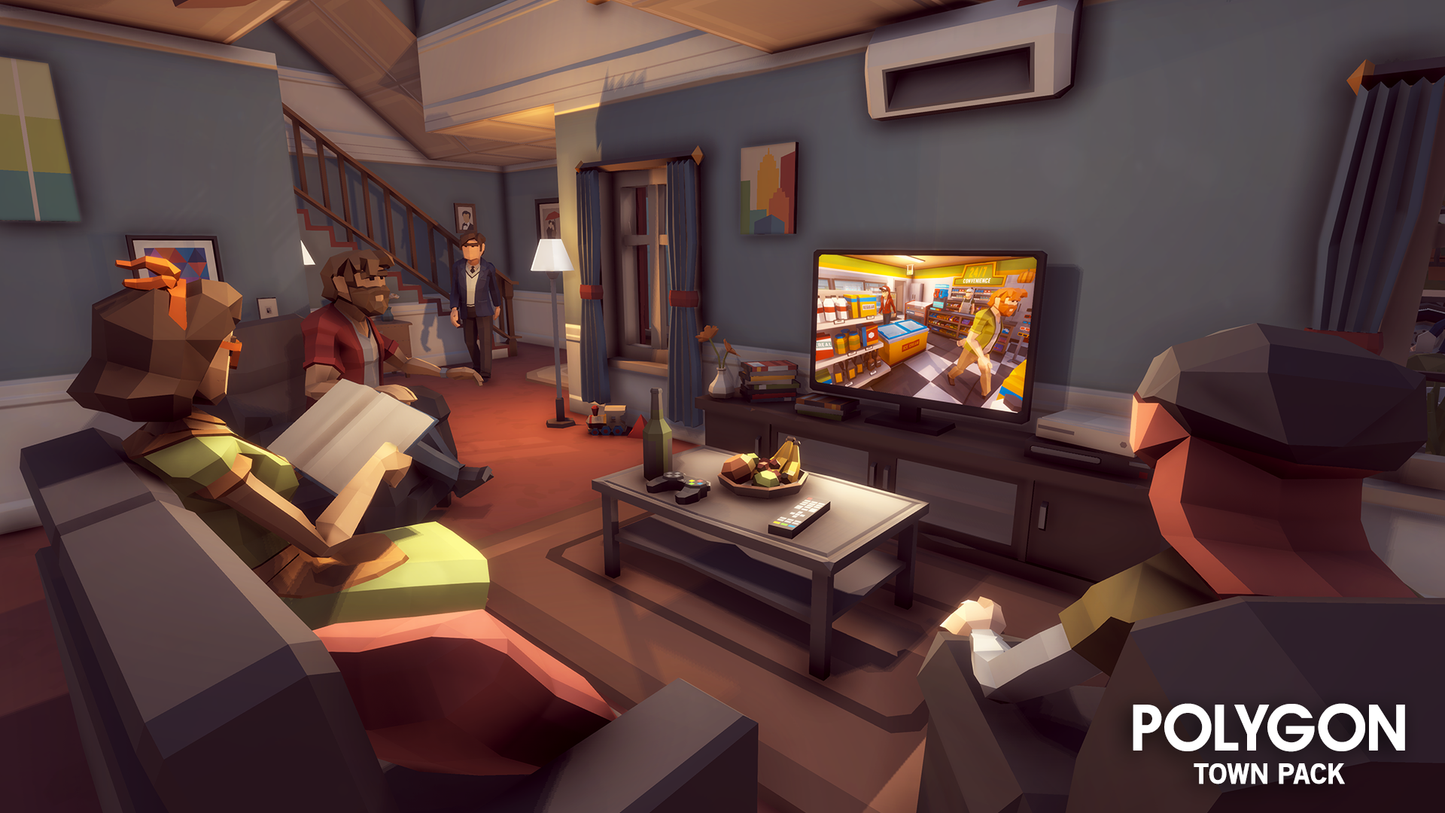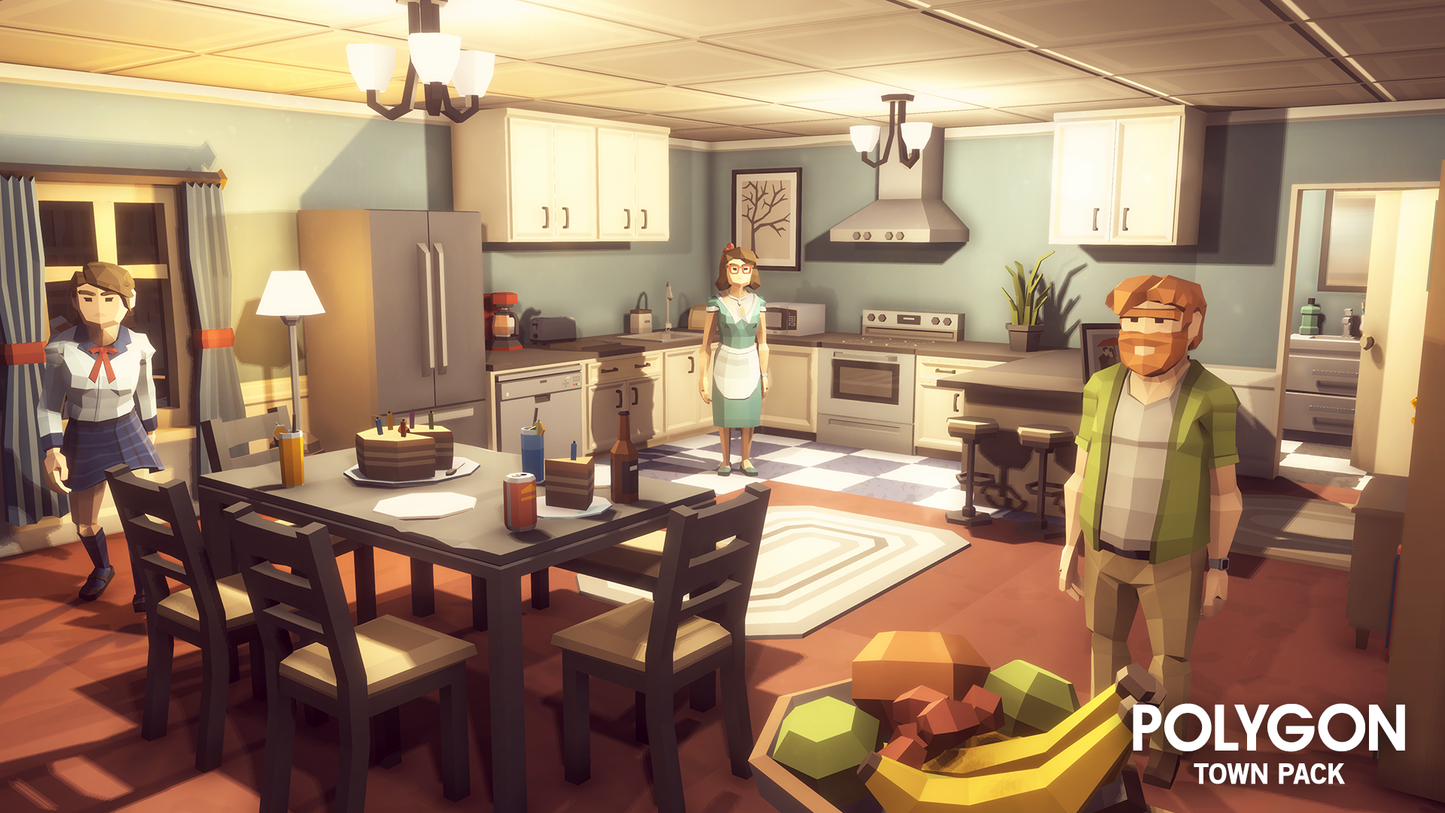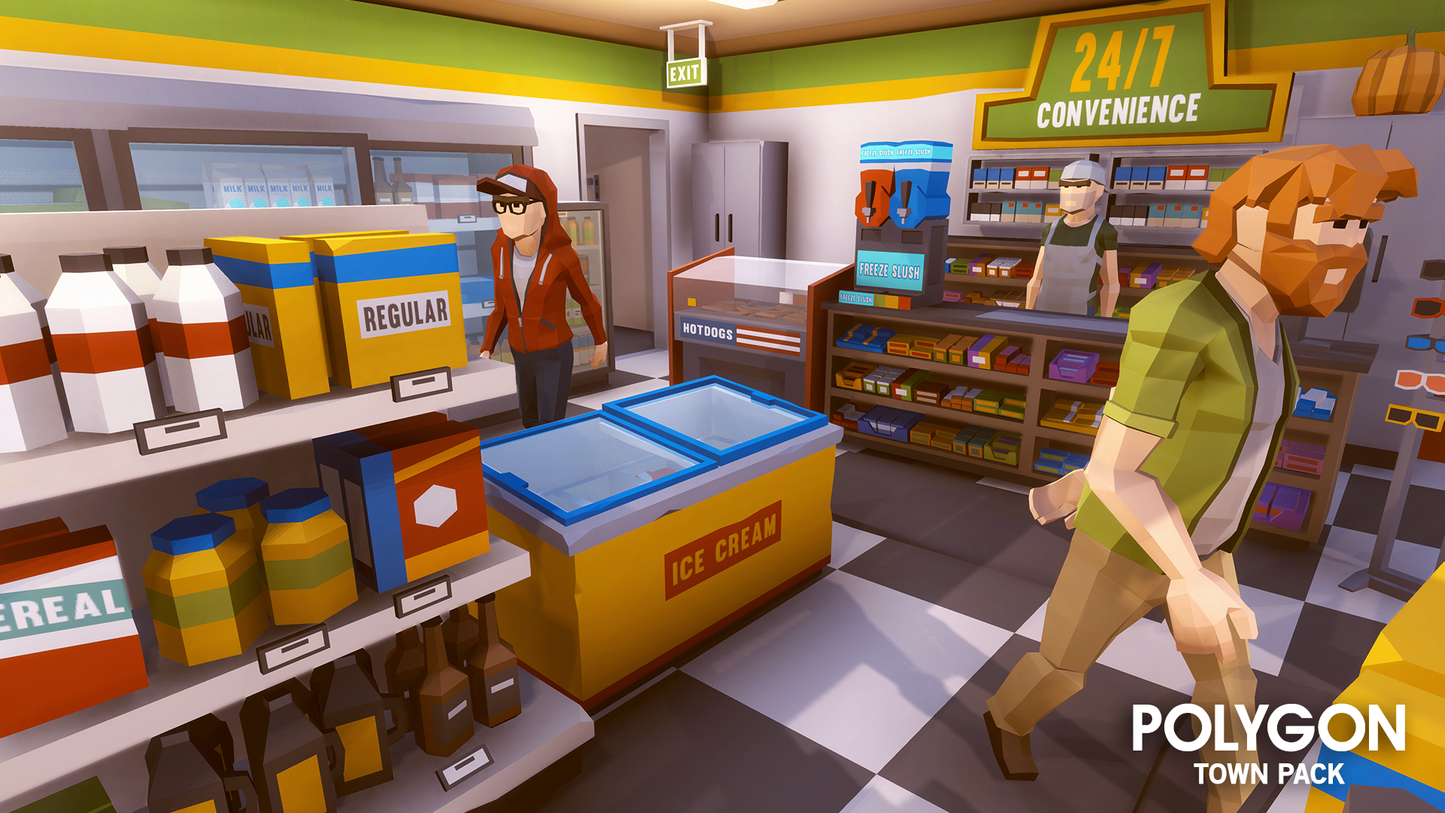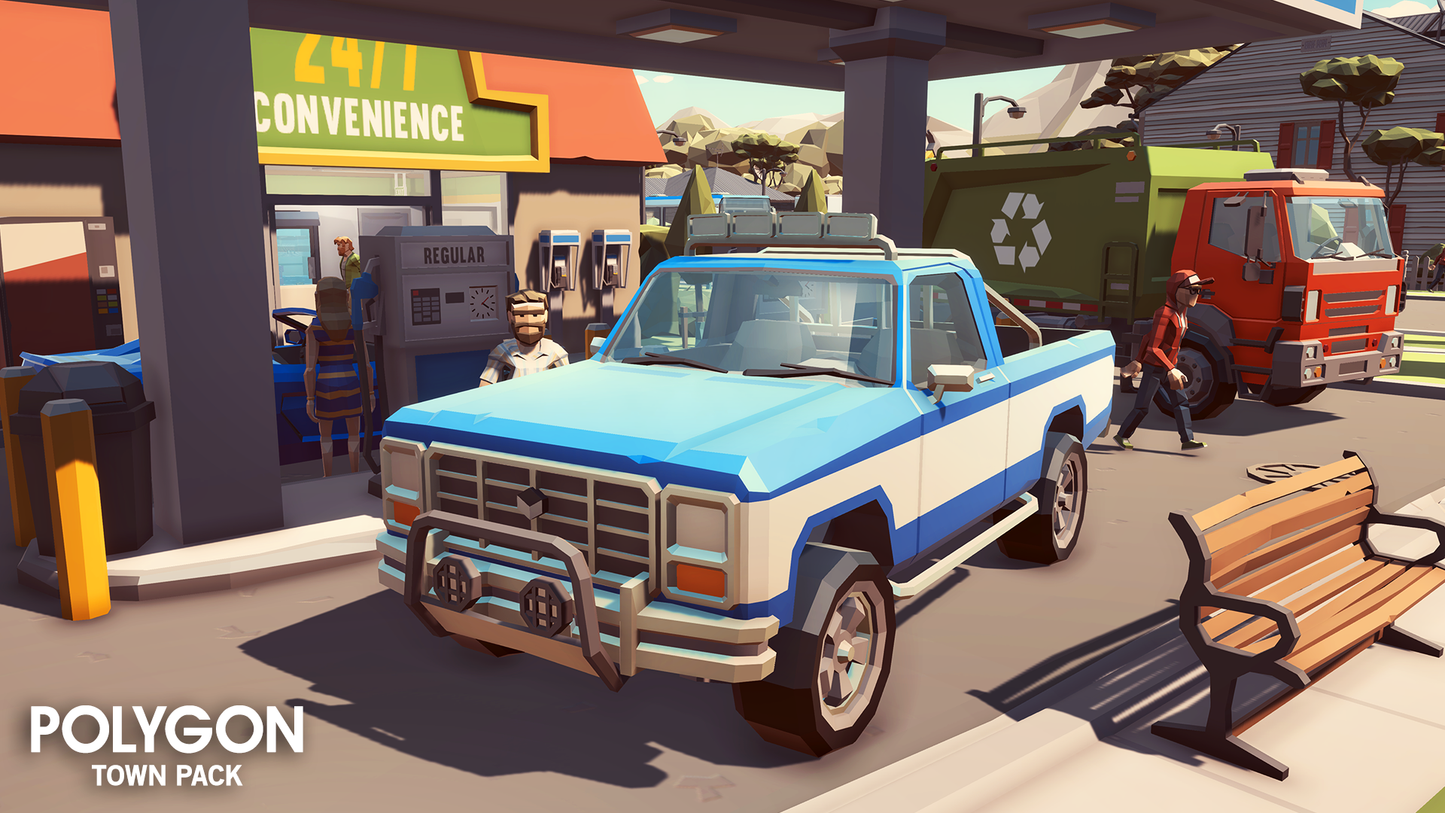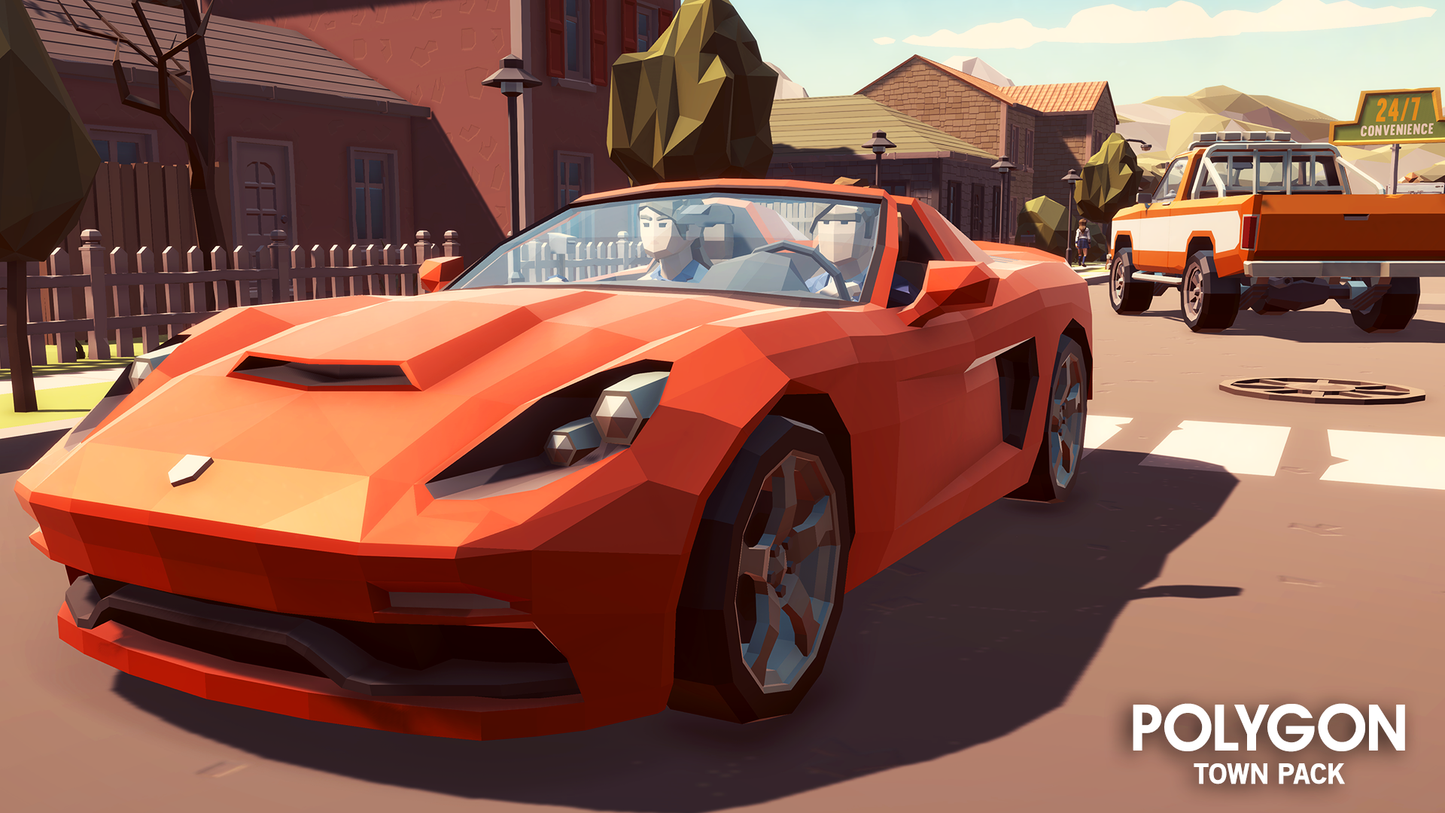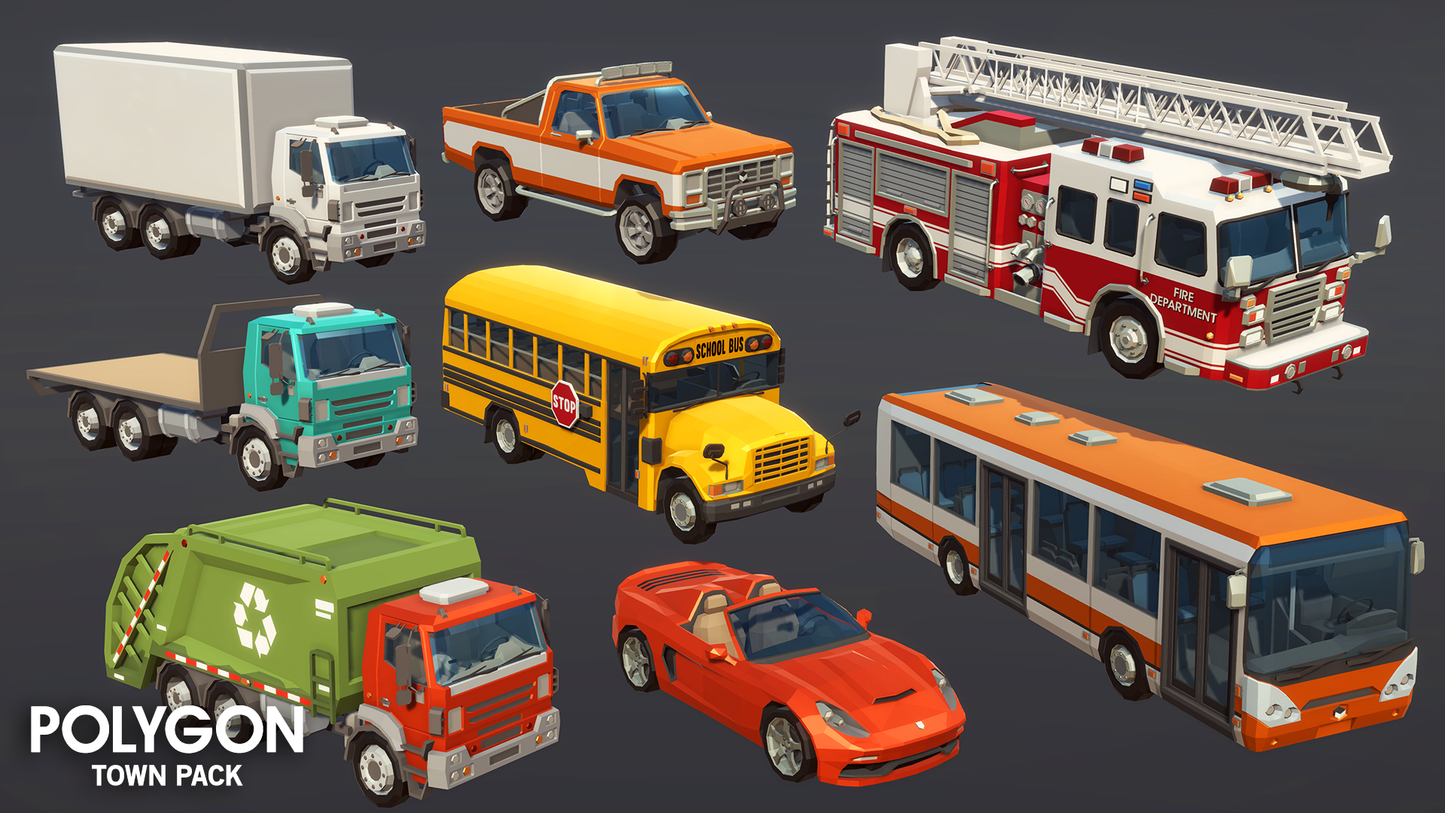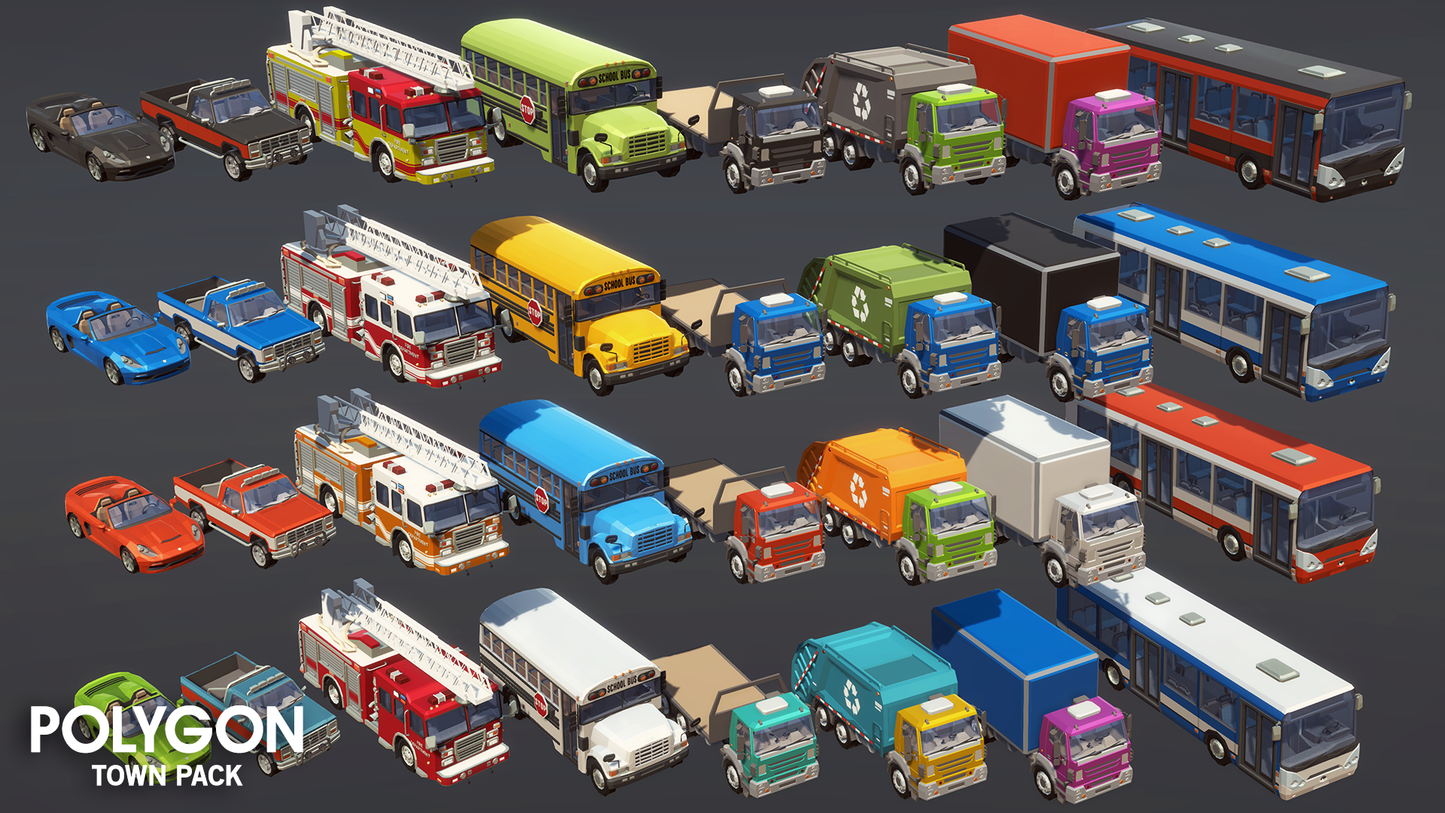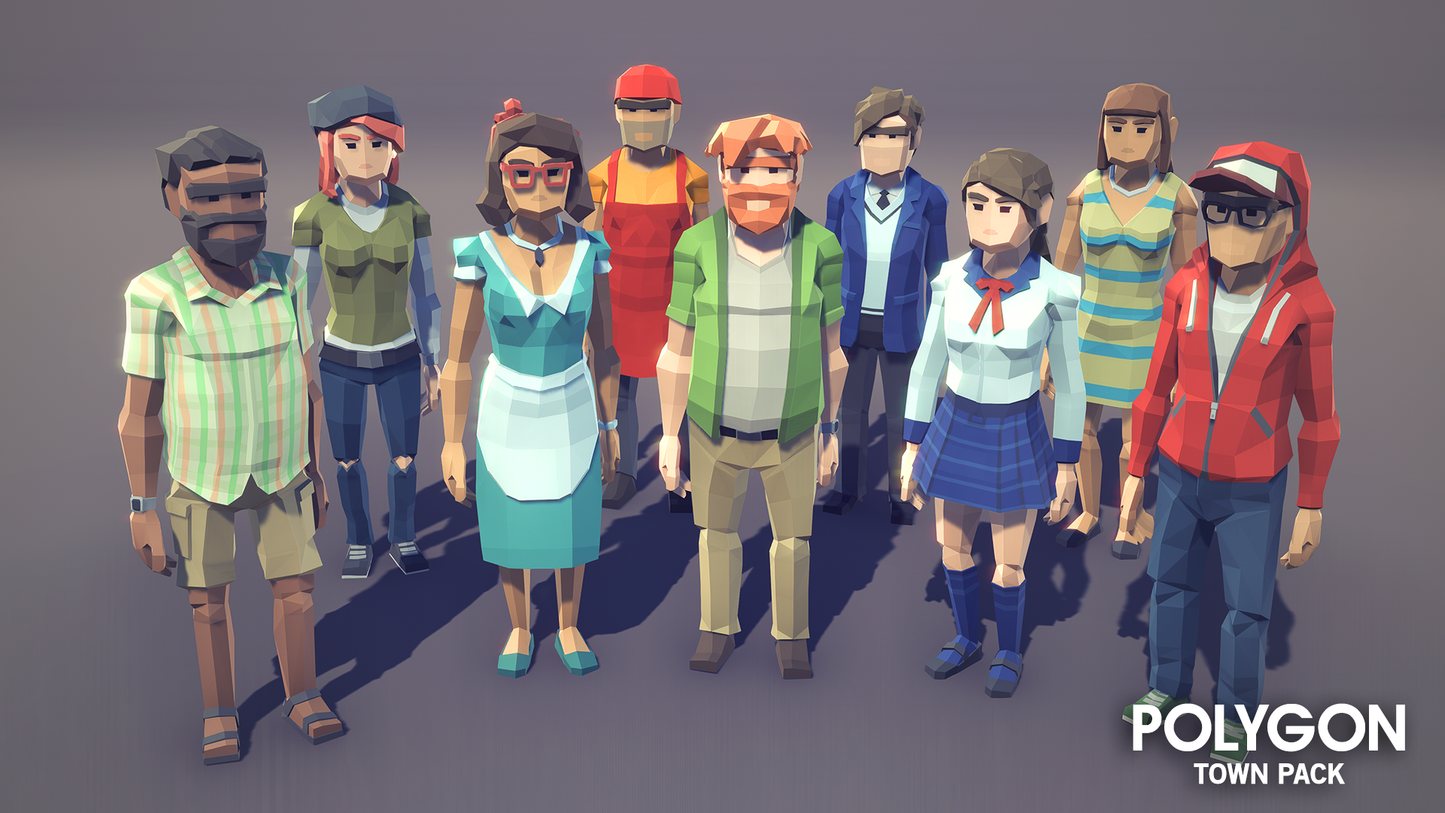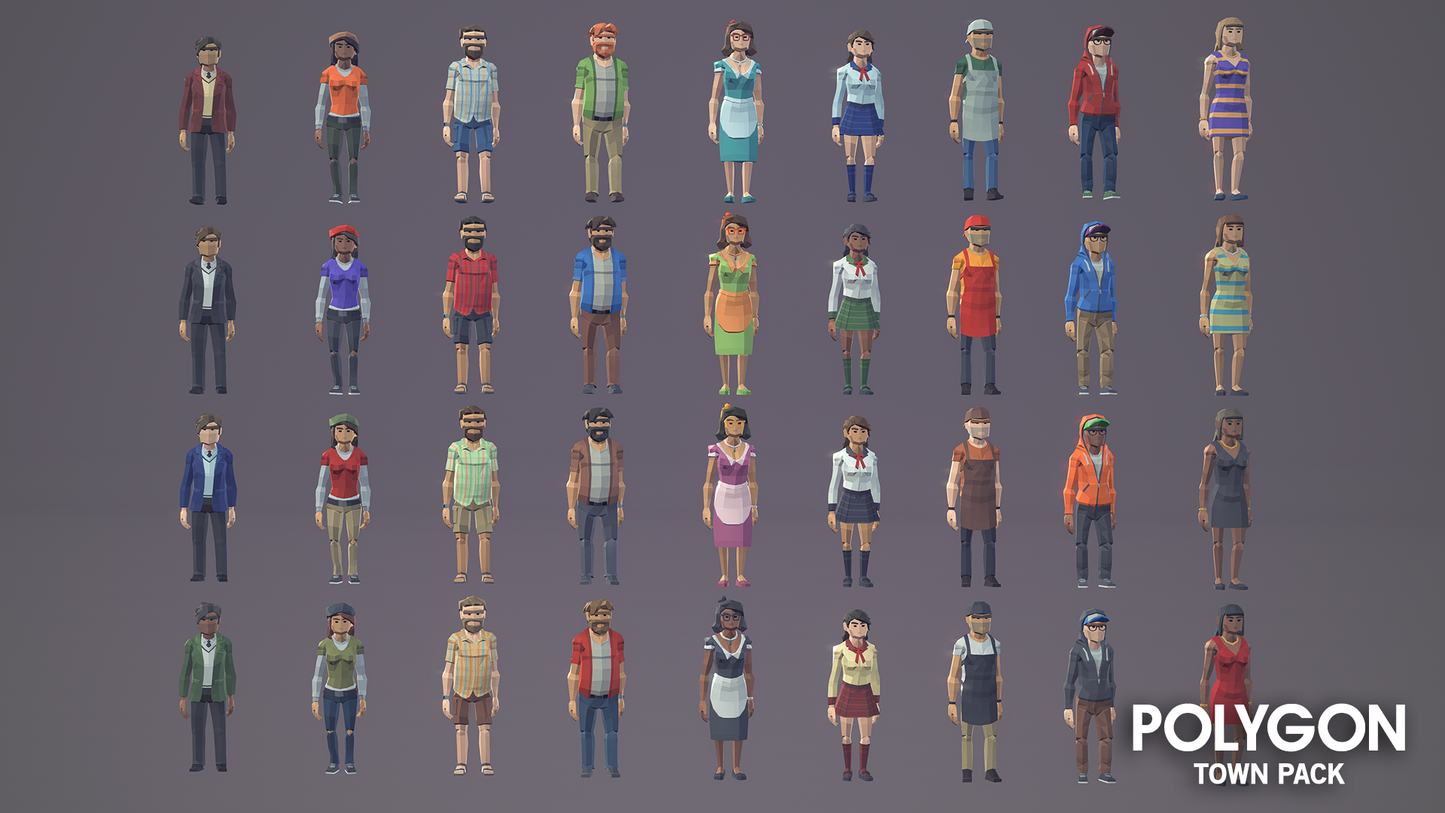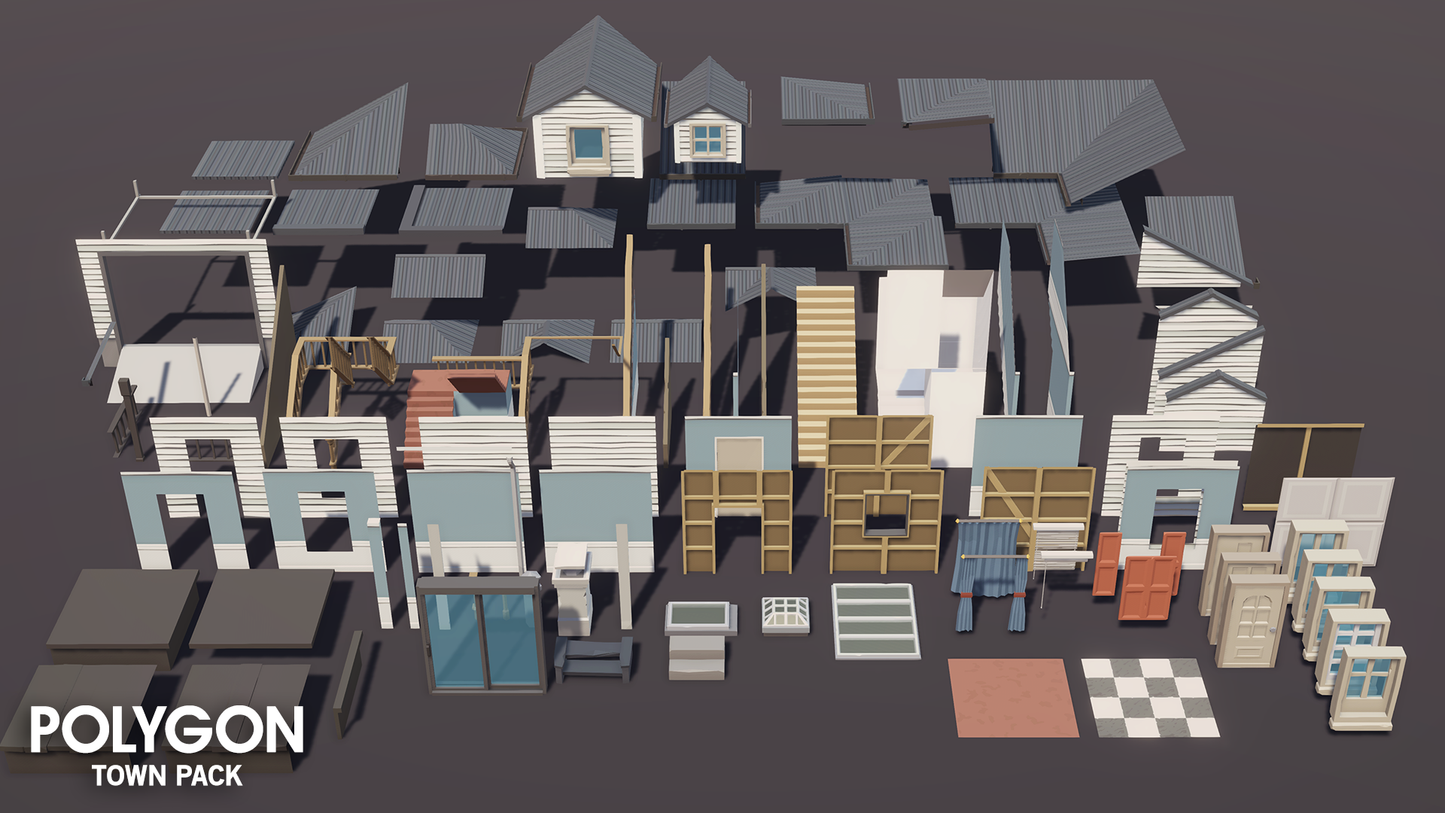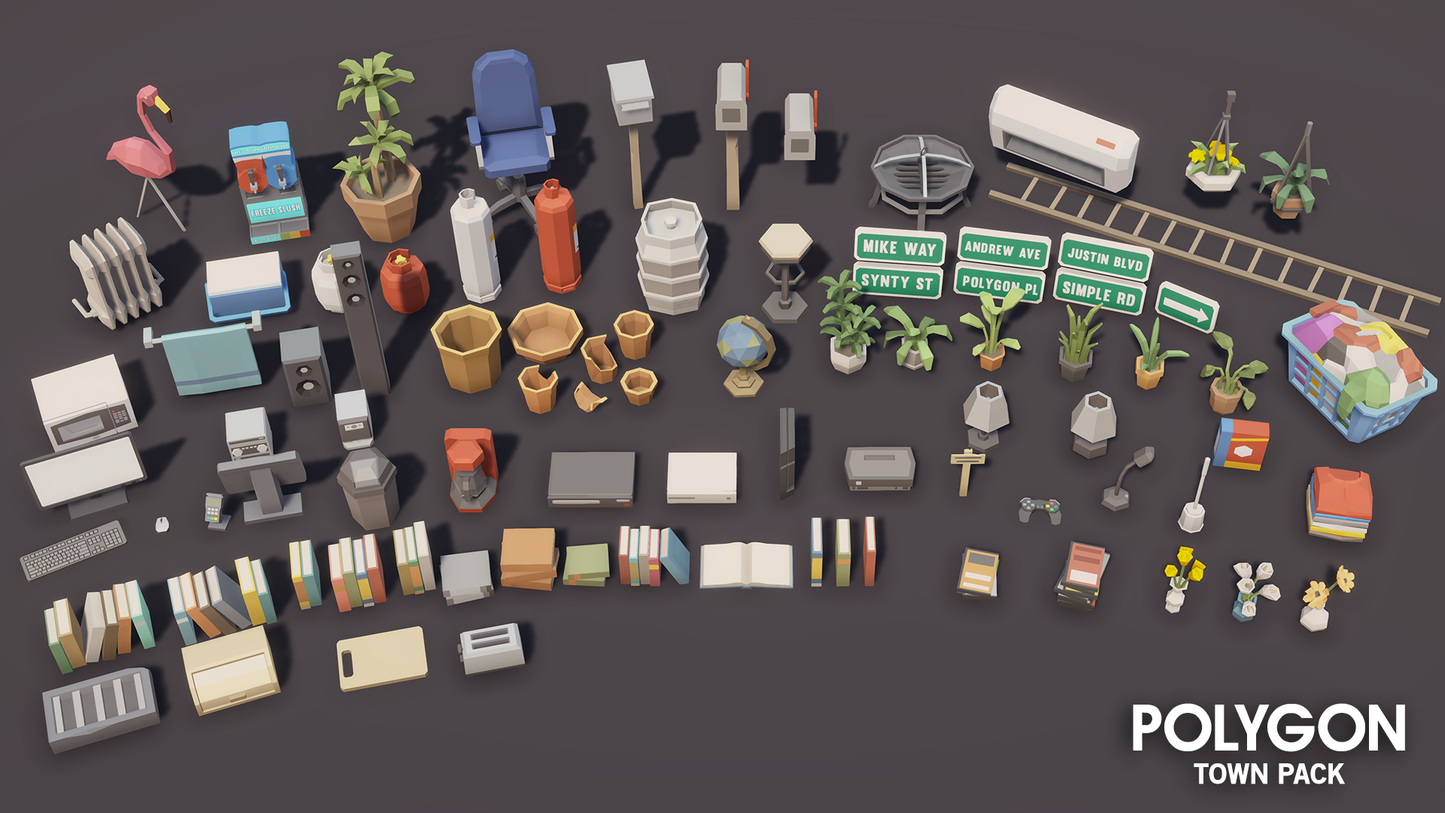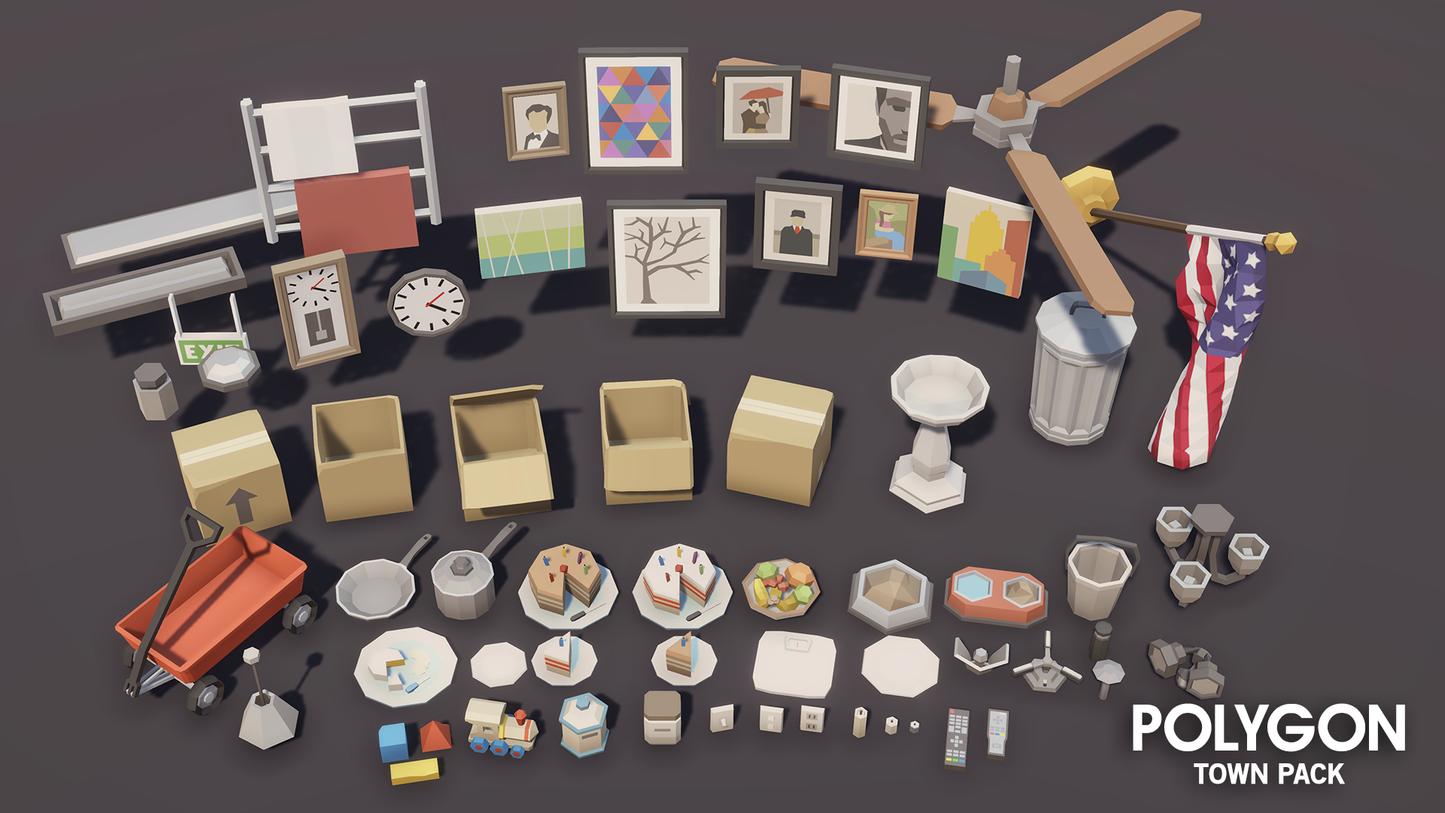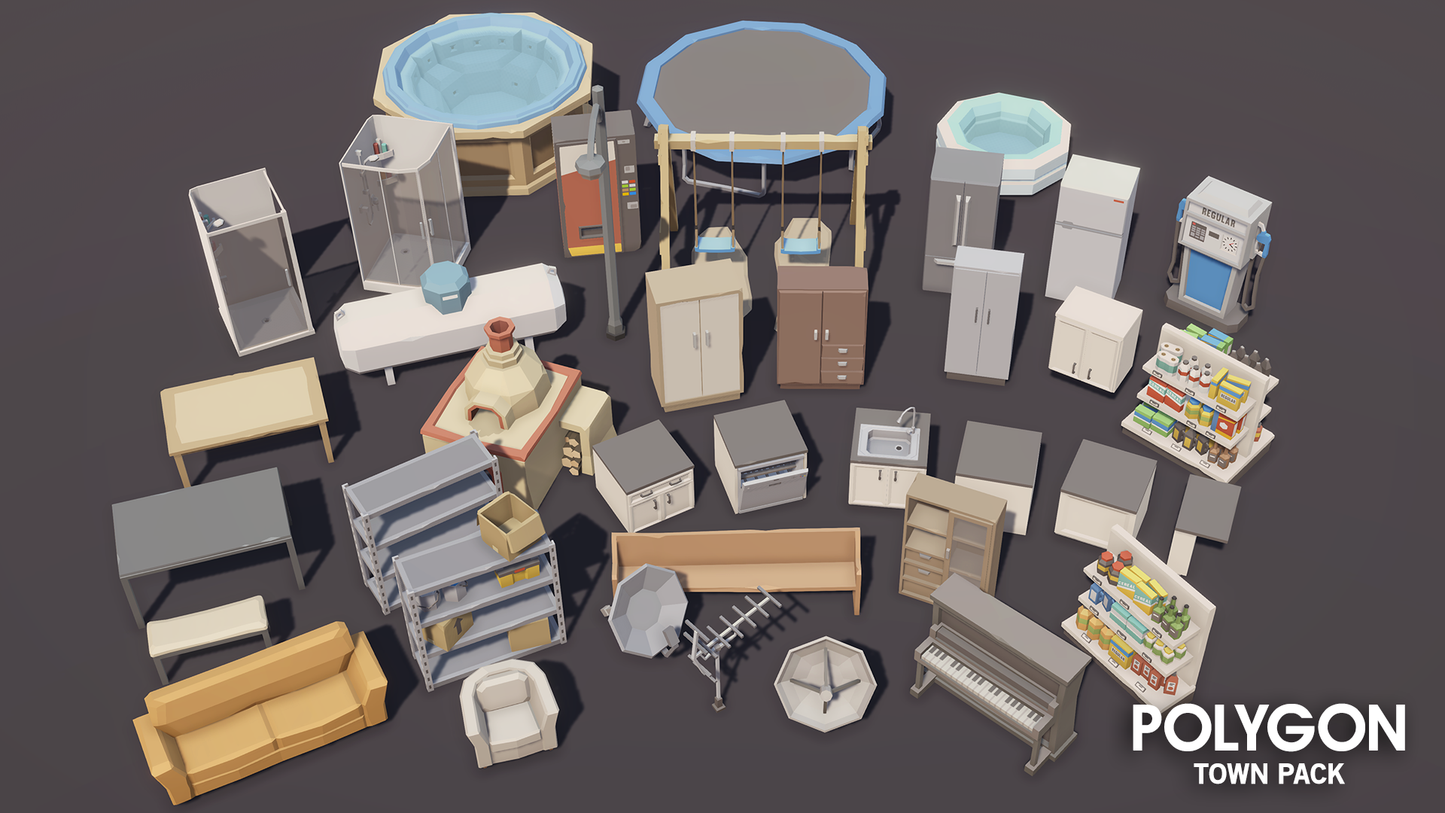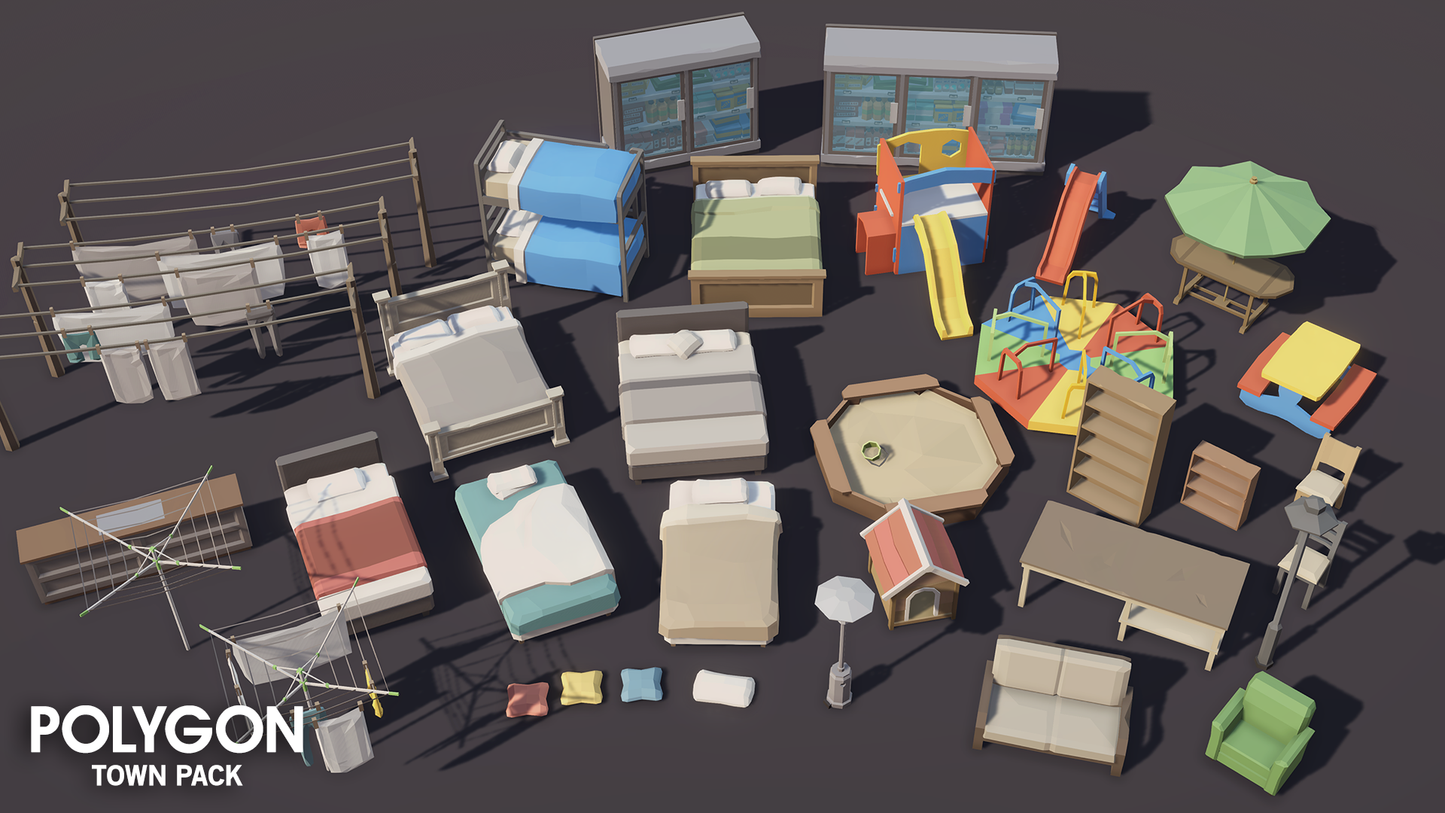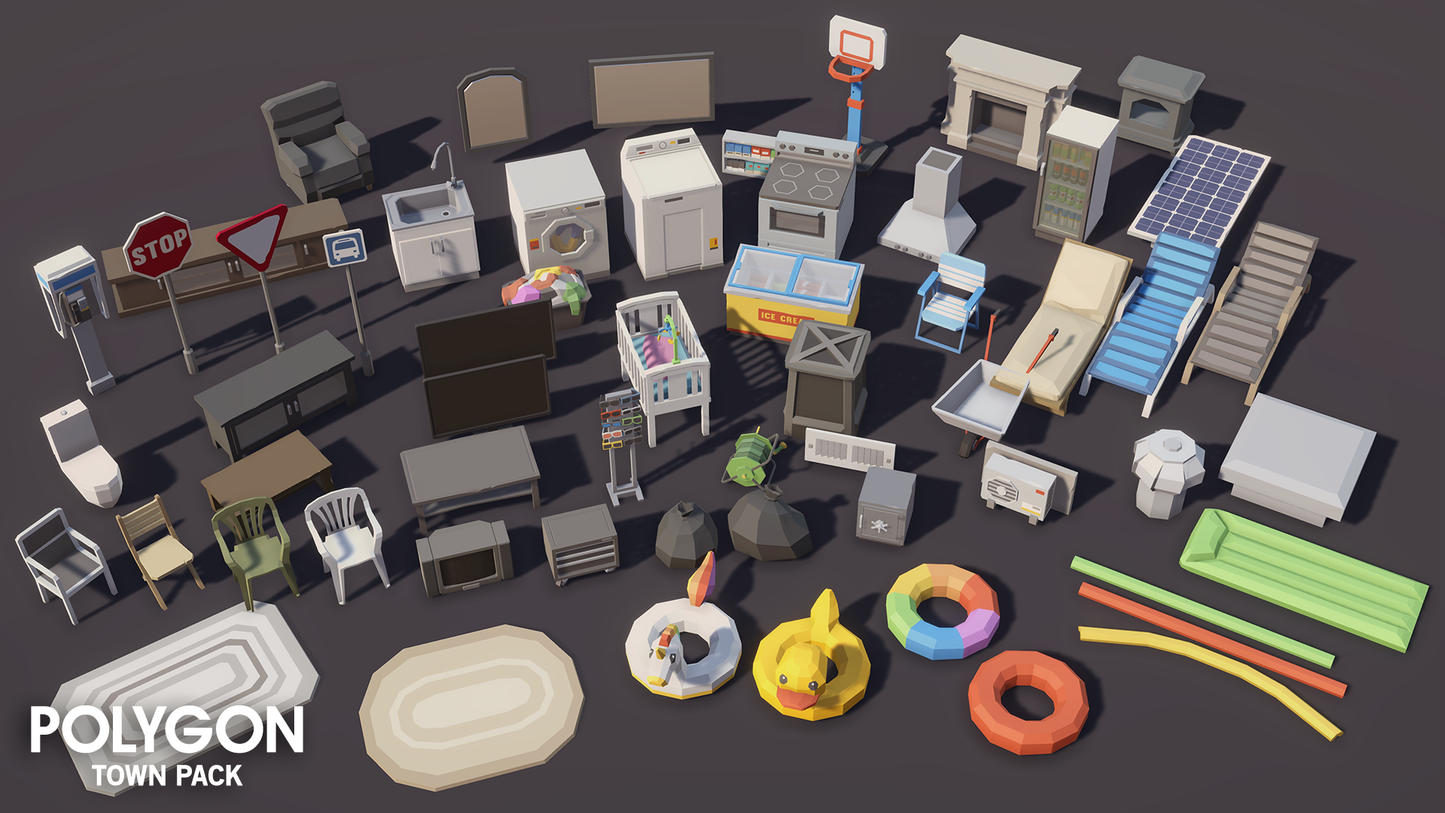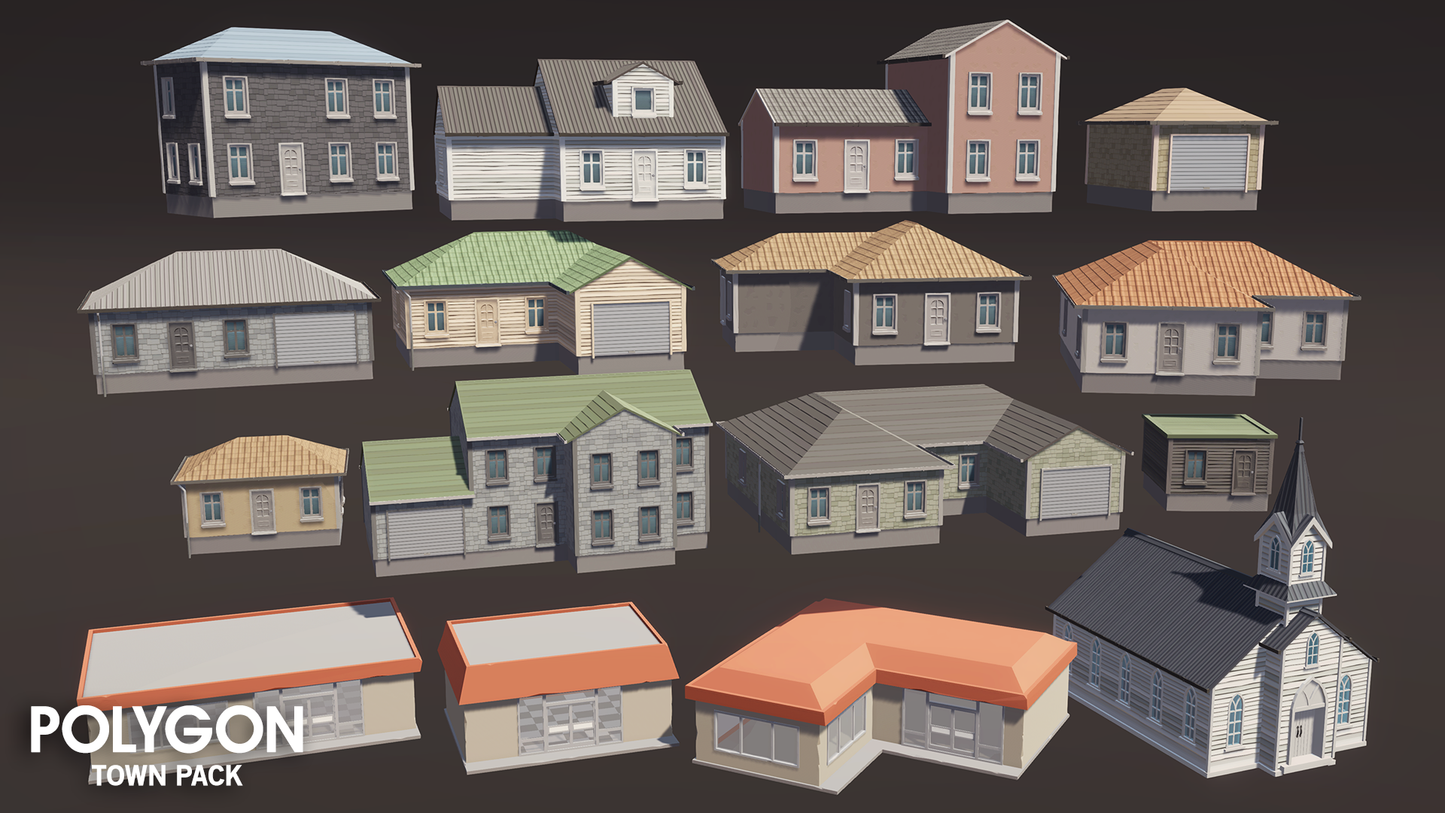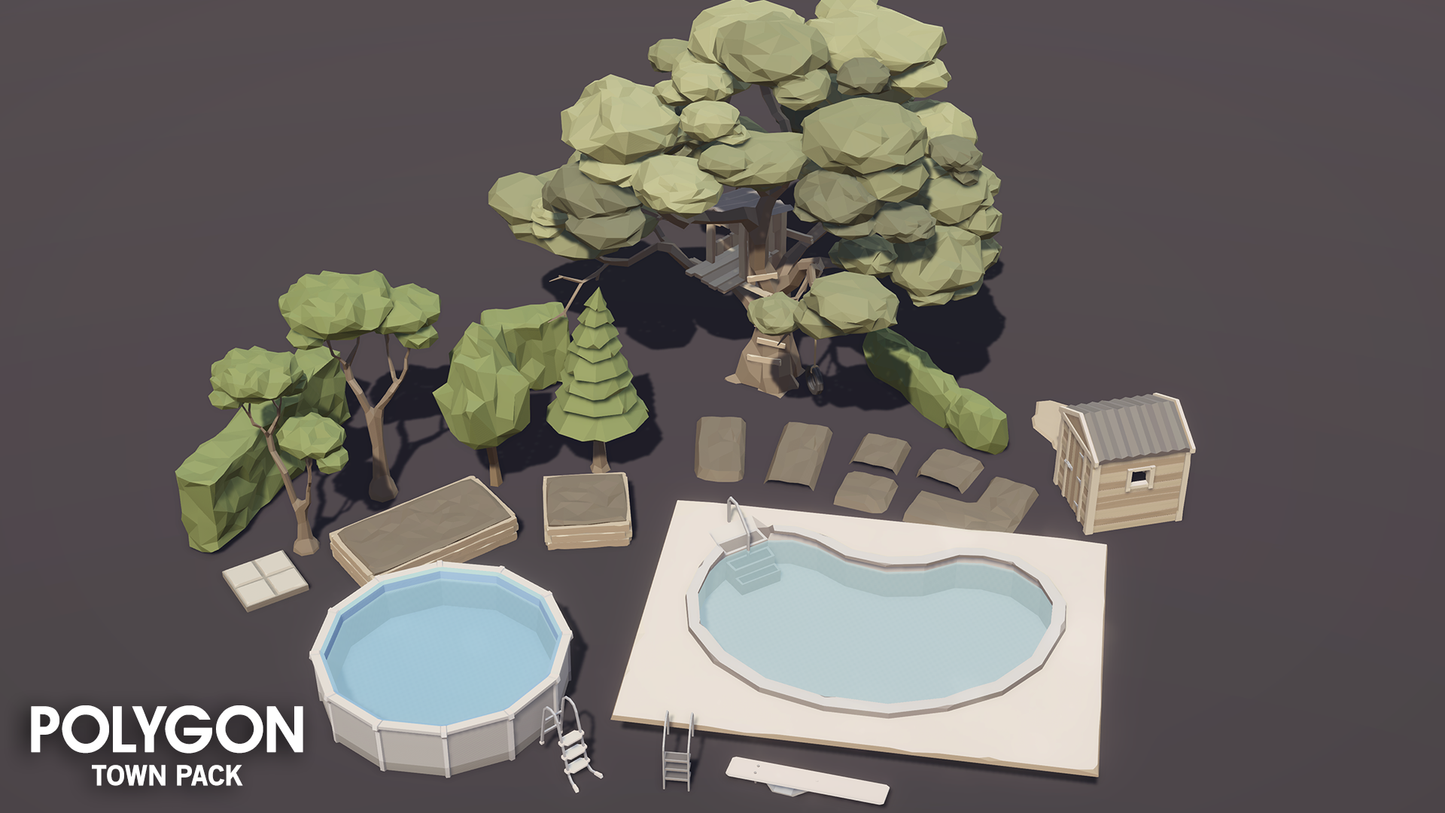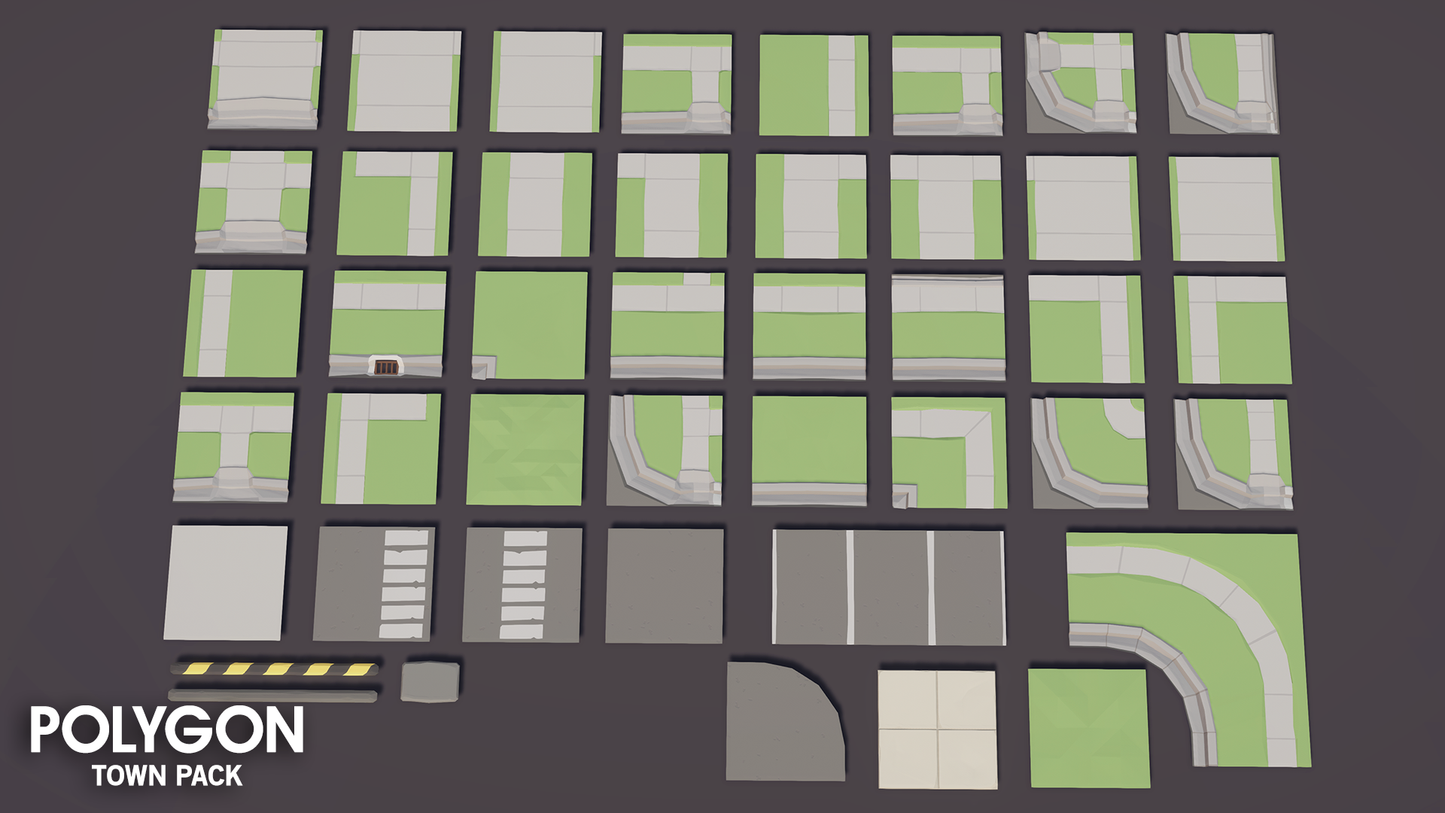 *Excludes New Releases and FREE Assets