Regular price
$29.99 USD
Sale price
$14.99 USD
Unit price
per
BYOB 50% Off
Sold out
5 seats per copy - Licence
Synty Studios Presents -
A low poly asset pack of characters, buildings, props, items and environment assets to create a fantasy based polygonal style game.

Modular sections are easy to piece together in a variety of combinations.

Includes a demo scene (Character poses indicative only)
This pack contains:
Unity 5.6.0 Project
Unreal 4.14 Project
Source Files (.fbx, .obj)


221 unique assets with x4 alternative texture colours.
- Customizable Viking Boat
- Fishing Boat
- Modular Buildings
- Mountains x3
- Table
- Seat
- Fish Pile
- Modular Beach sections
- Dirt mounds
- Glacier Ice Chunks x4
- Floating ice x3
- Icebergs x2
- Modular wood pathway
- Stone rocks x2
- Rocks x 7
- Mountain Statue
- Plants x10
- Trees x7
- Plants x10
- Weapons x10
- Cross x2
- Totem
- Bench
- Beer Mug
- Cow Skull
- Clay Pot
- Chest
- Goblet
- Fur Roll x 3
- Ladder x2
- Weapons rack x1
- Fishing net x2
- Fish bucket
- Hanging fish
- Wooden fish hanger
- Weapons rack x1
- Wheel Barrow
- Spiked defence
- Anvil
- Wharf

5 Unique characters with x3 alternative skin and colour variations
- Chief 01
- Warrior 01
- Warrior 02
- Grunt 01
- Grunt 02

- Character setup to work with Mecanim (no animations included in this pack)
- View our tutorial on converting to the Universal Render Pipeline.

Winter versions of most assets with custom snow
 ***Contents may vary between engines. 
Change Log

1.4
- General pack cleanup + updated to 2020.3 (Unity)
- Fixed naming conventions (Unreal)

1.3
- Removed starter content from Unreal project
1.2
- Character rig fix
Added a Shield maiden character
Share
Lots of content for its price
Obviously high quality as well, love this pack!
Thank you for the review. Glad you like it.
Awesome Bang for the buck!
These guys are awesome, even a "small pack" likes this is filled to the brim... You could in theory pick up a pack like this and make a full game about Vikings, you have pretty much everything you need!
And not only you get things once, you get them again but with snow! :)
Thanks, the review is appreciated.
Superb Assets!
I'm getting a ton of mileage out of this asset pack!
Thanks, the review is appreciated.
This is a big plus
Viking game or not, this asset provides a good variety of prop that you can use in your games. For such a low price, I think it's worth buying.
Thanks, the review is appreciated.
Perfekt for your viking game :)
I am using it to make my own viking game and needles to say its just amazing :) So many details and the best thing is that you get a normal and a snow variant for almost everything
Thanks for the review. Feel free to share anything you make with the assets in our user-showcase channel on our Discord.
View full details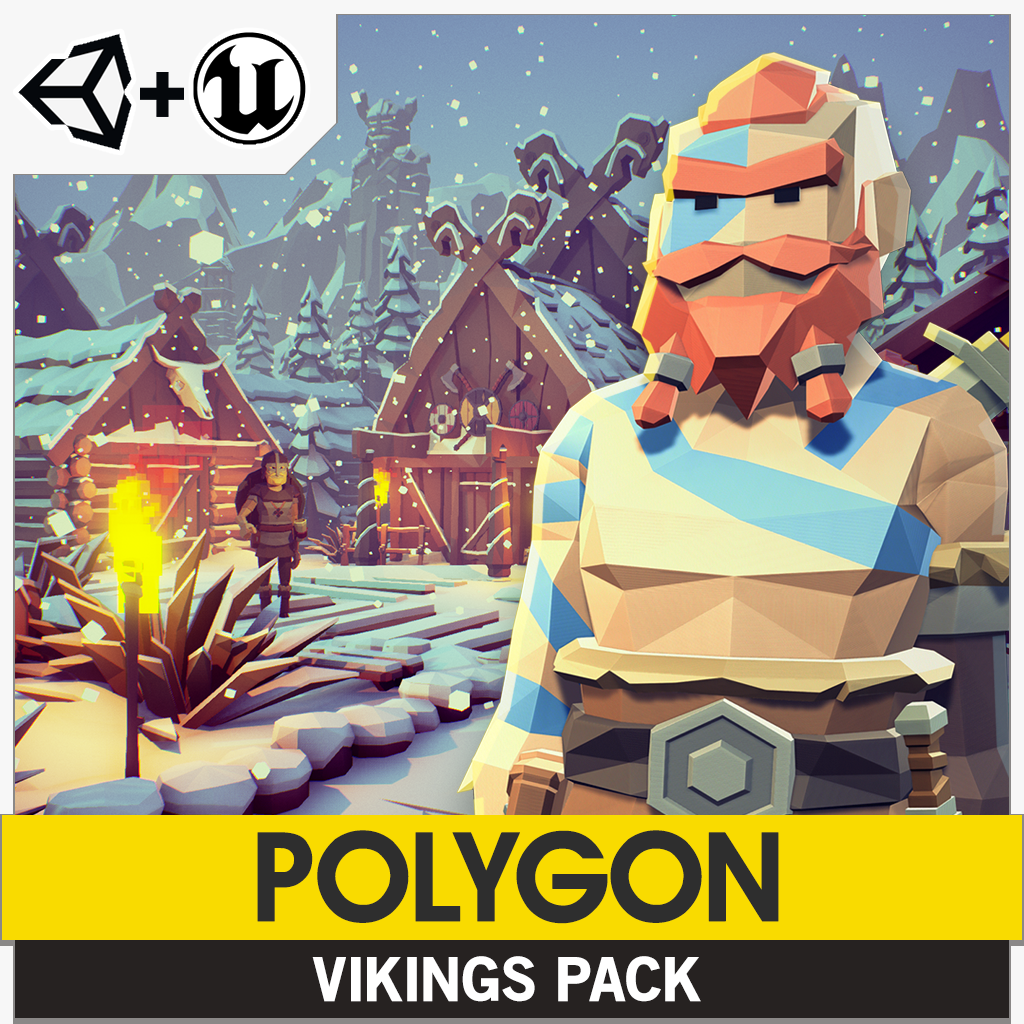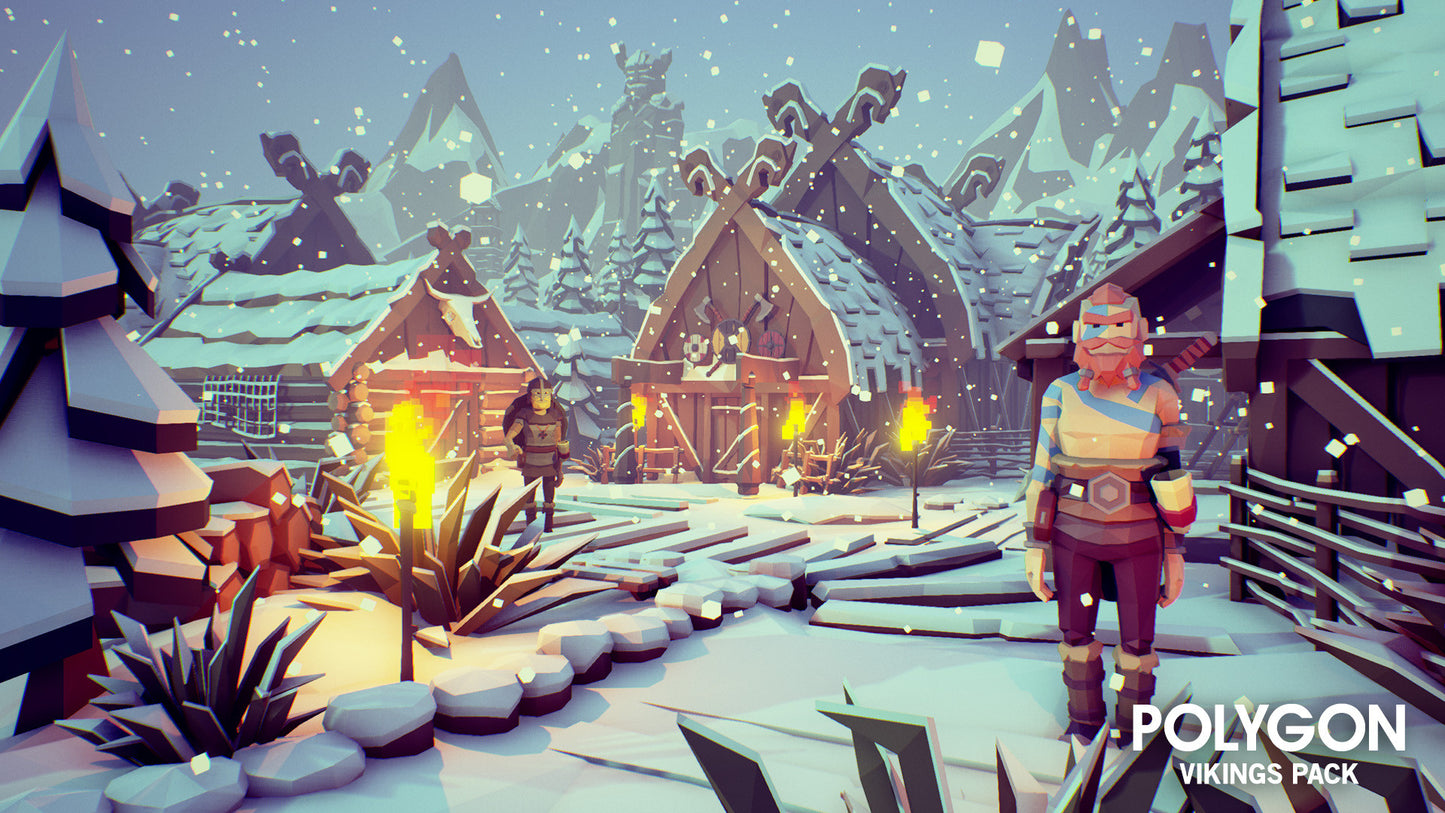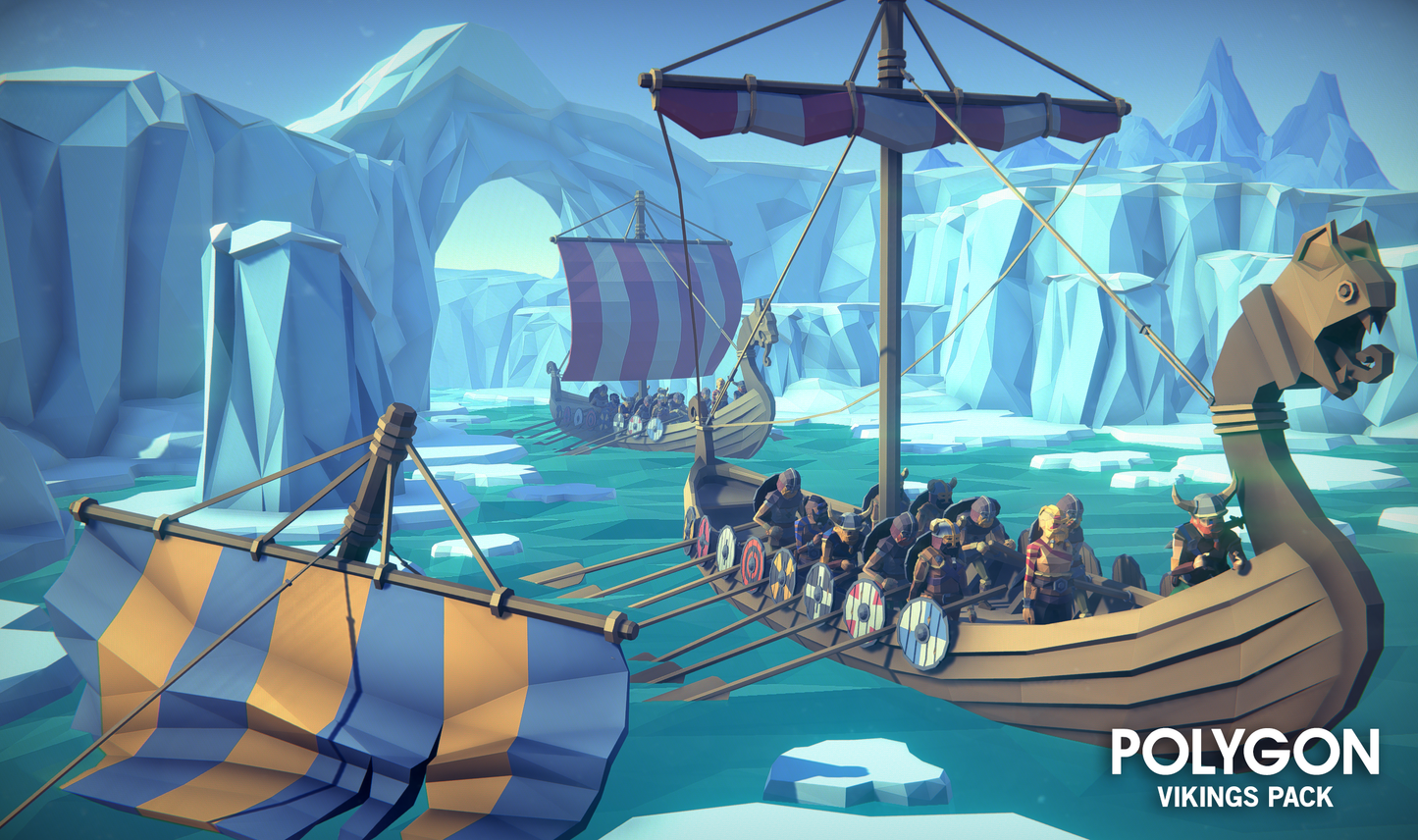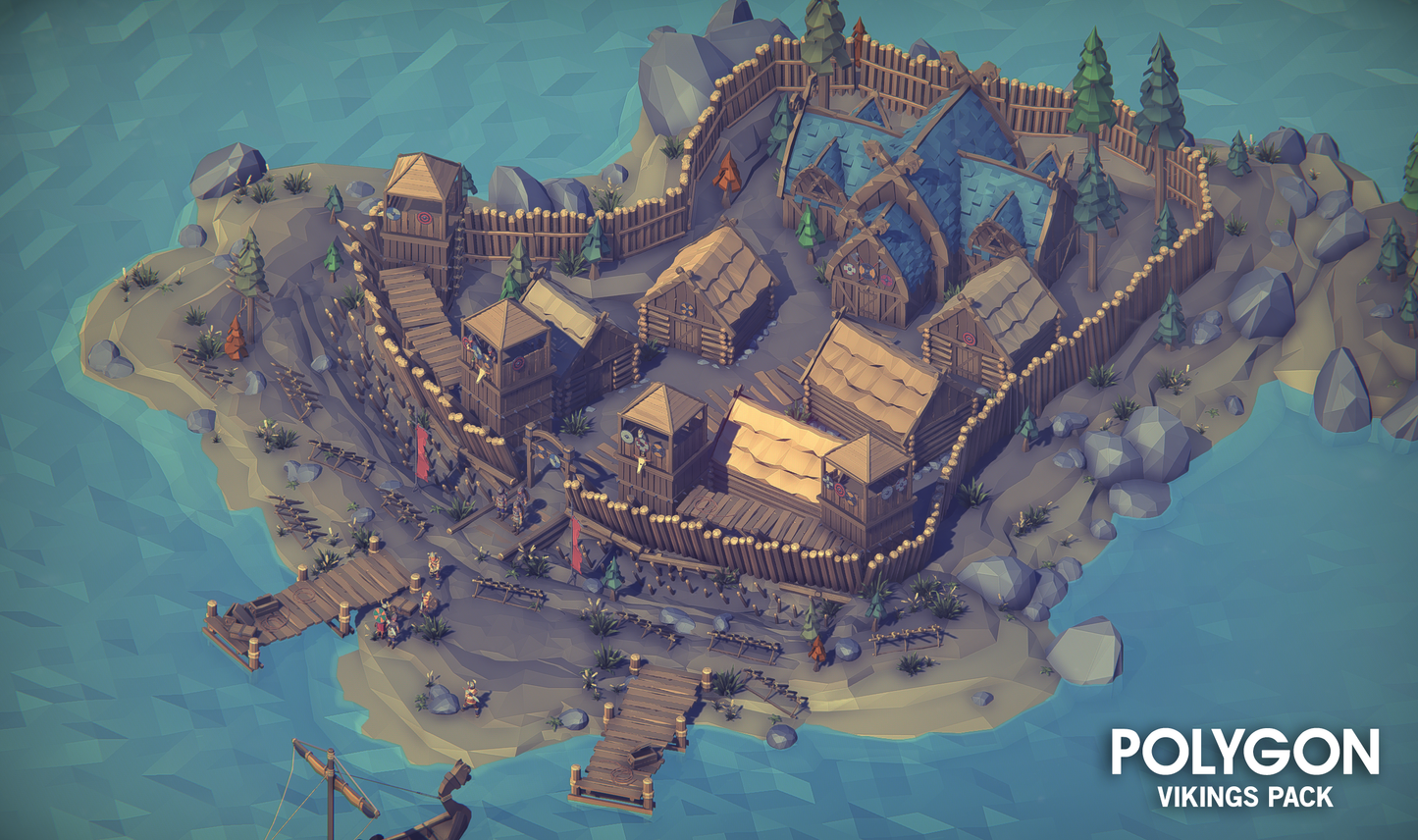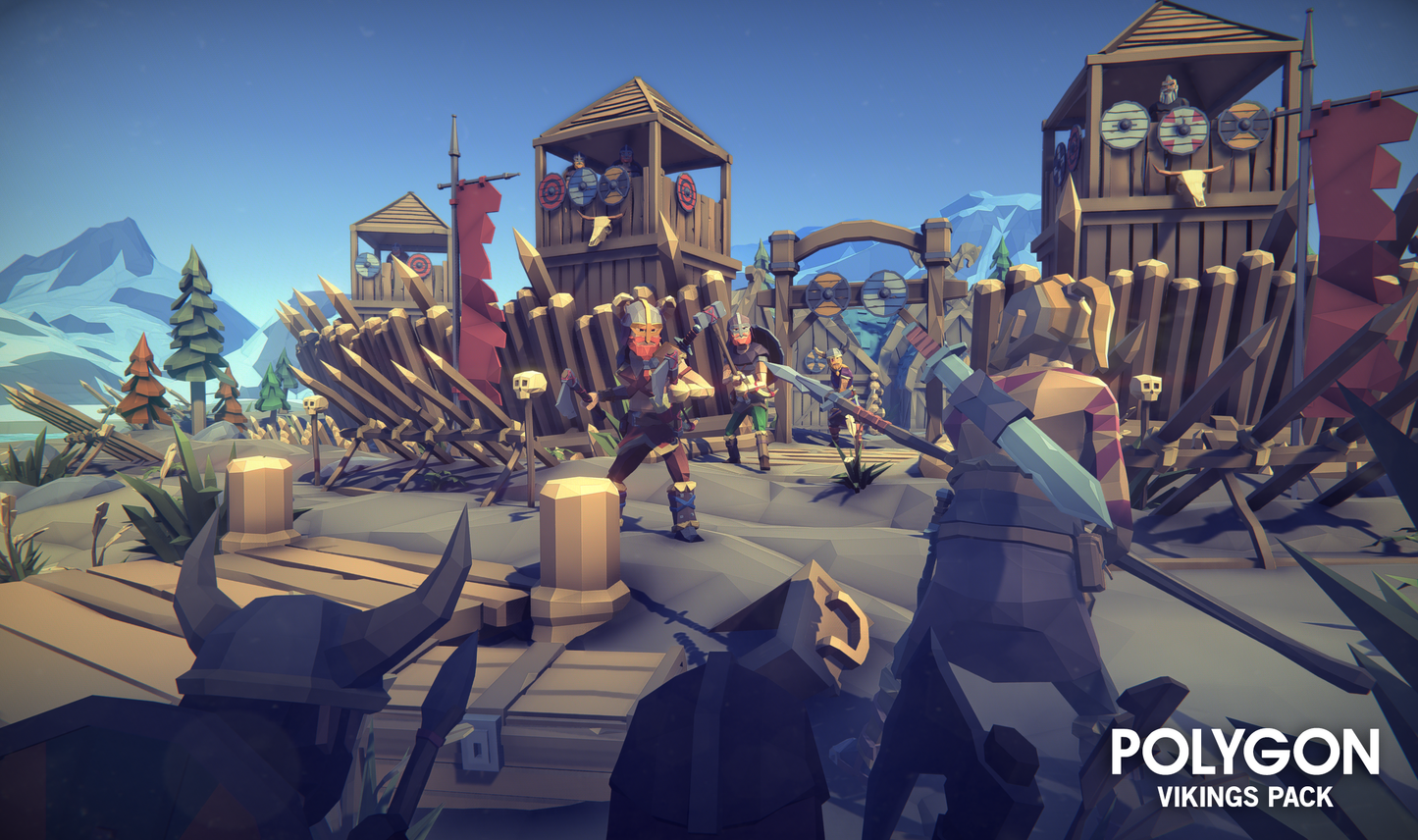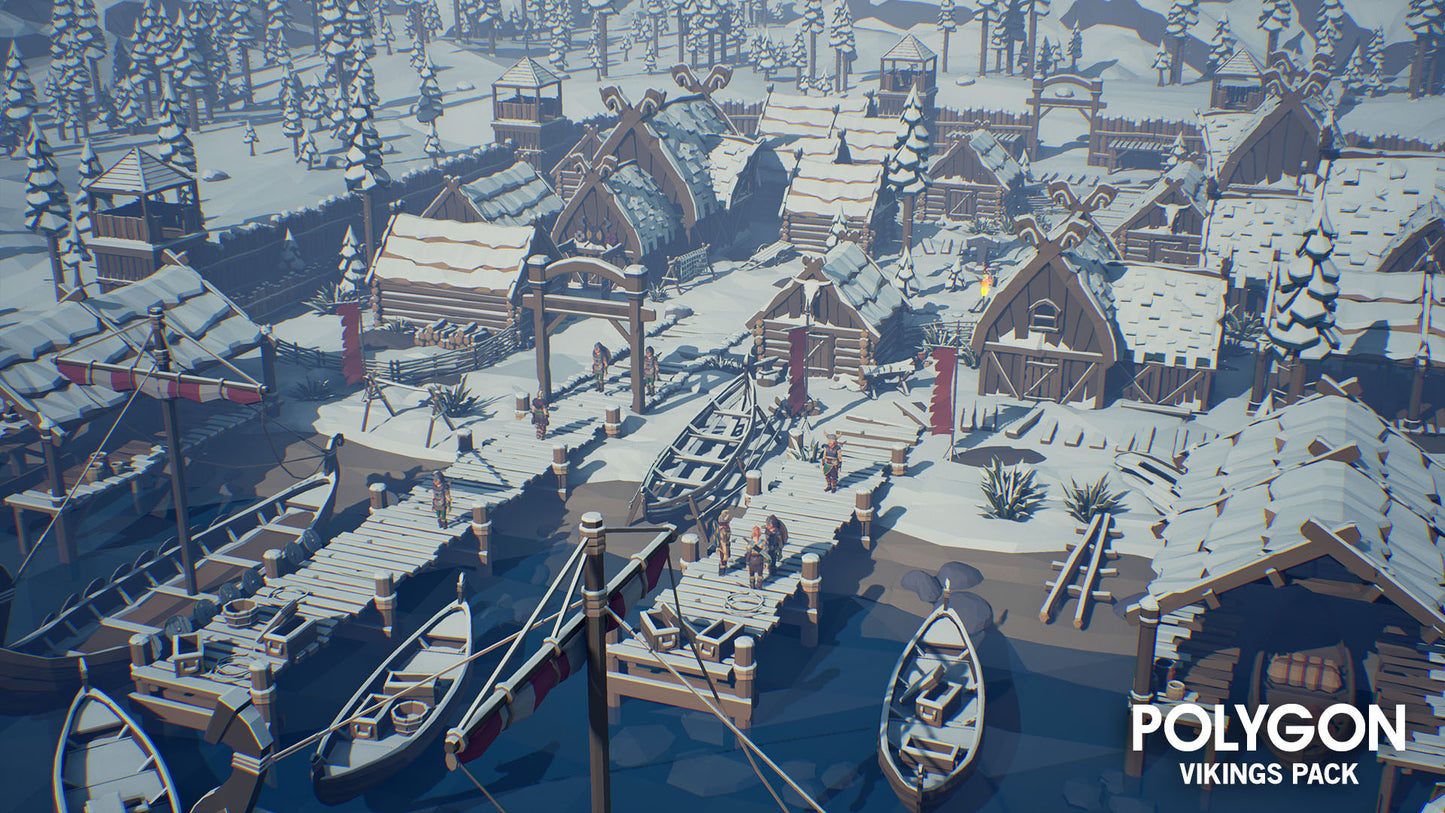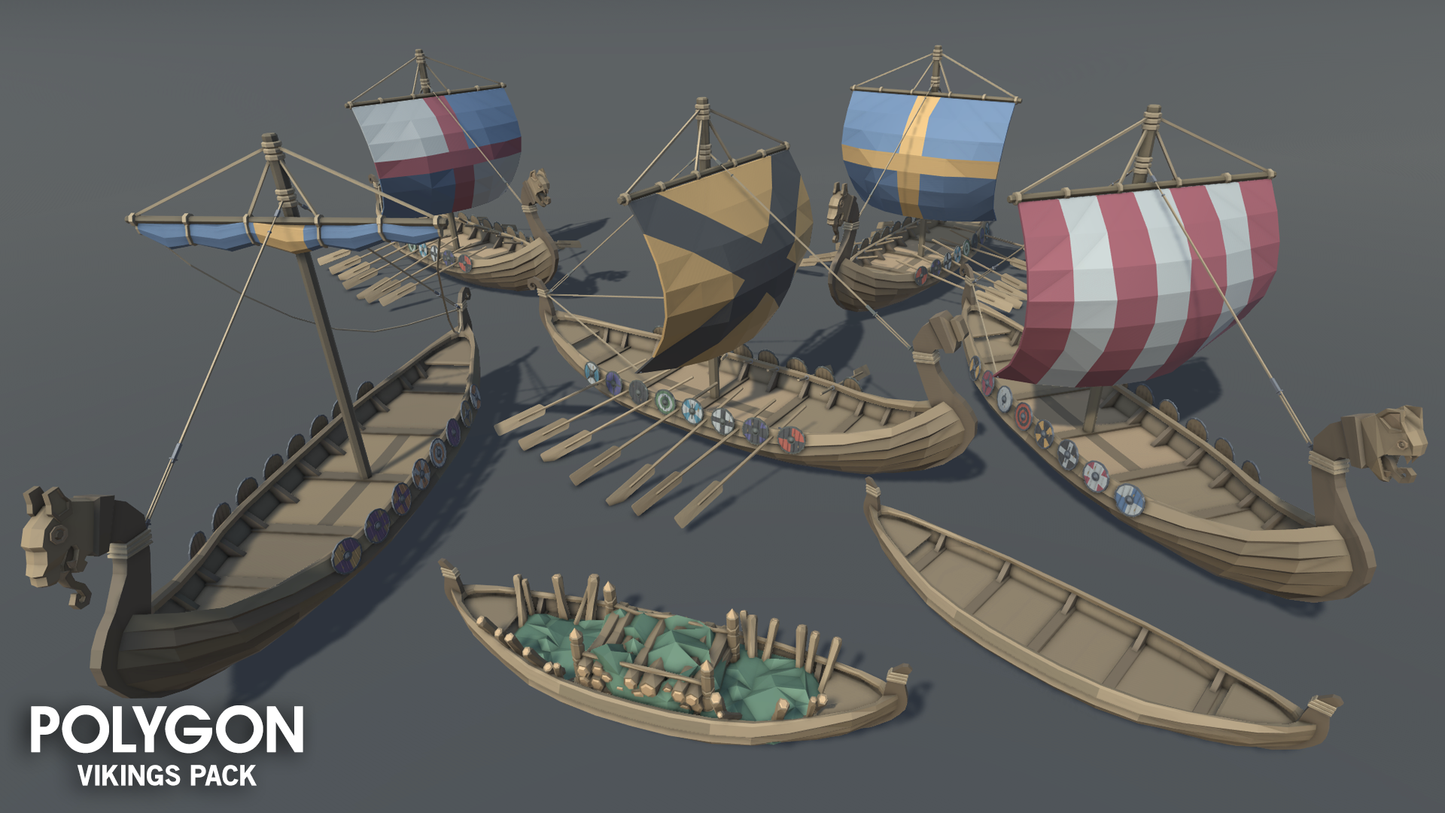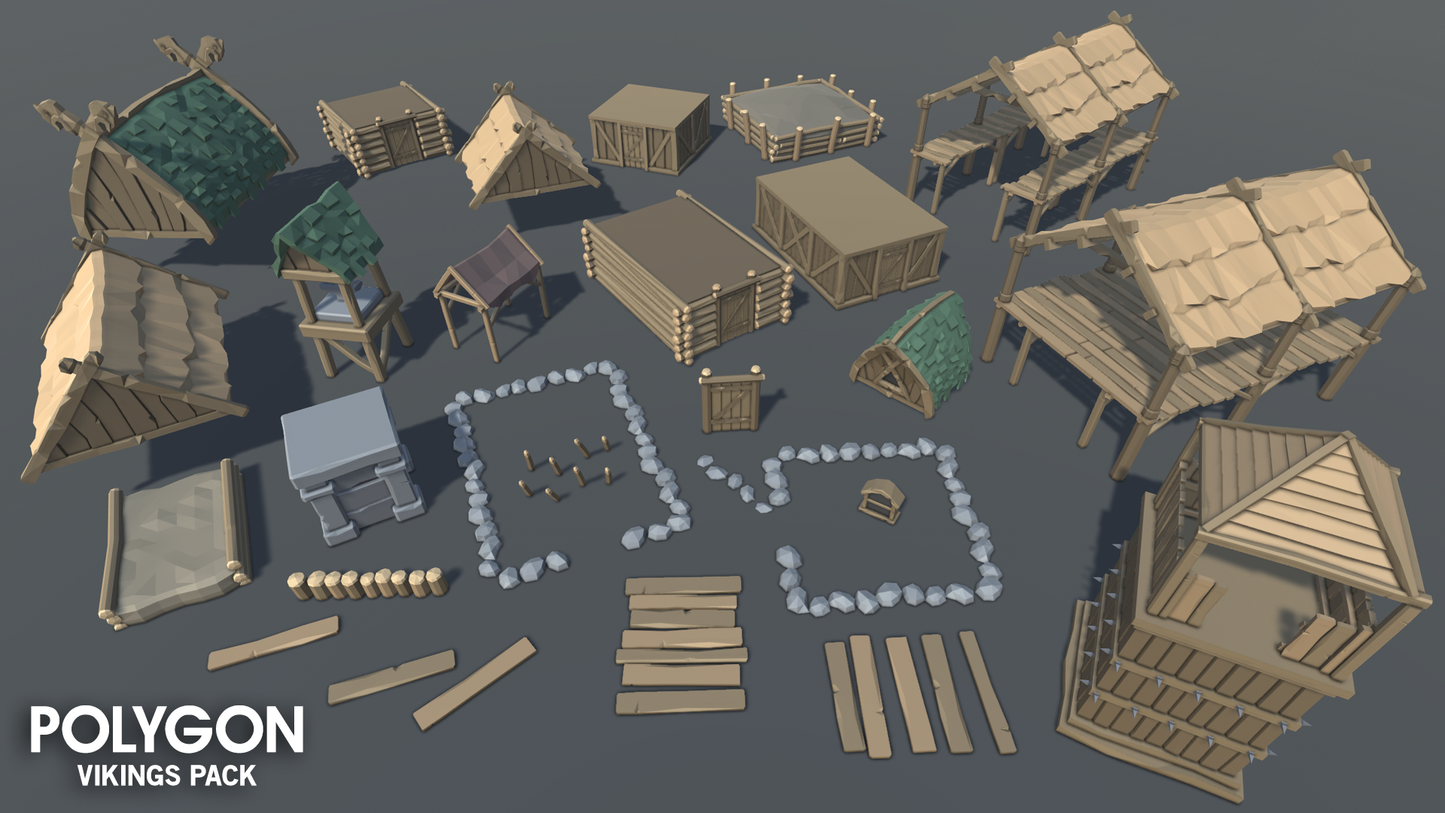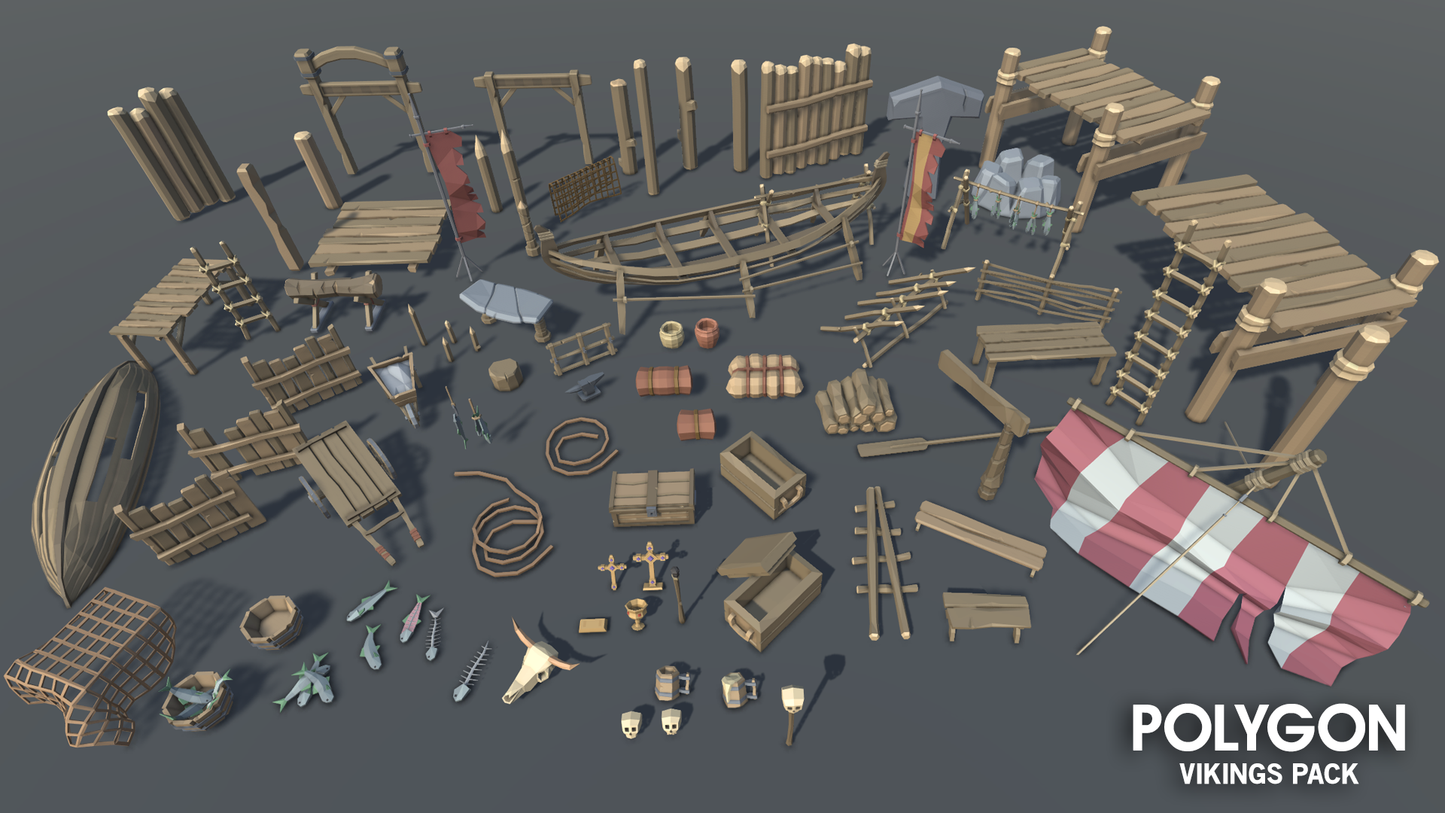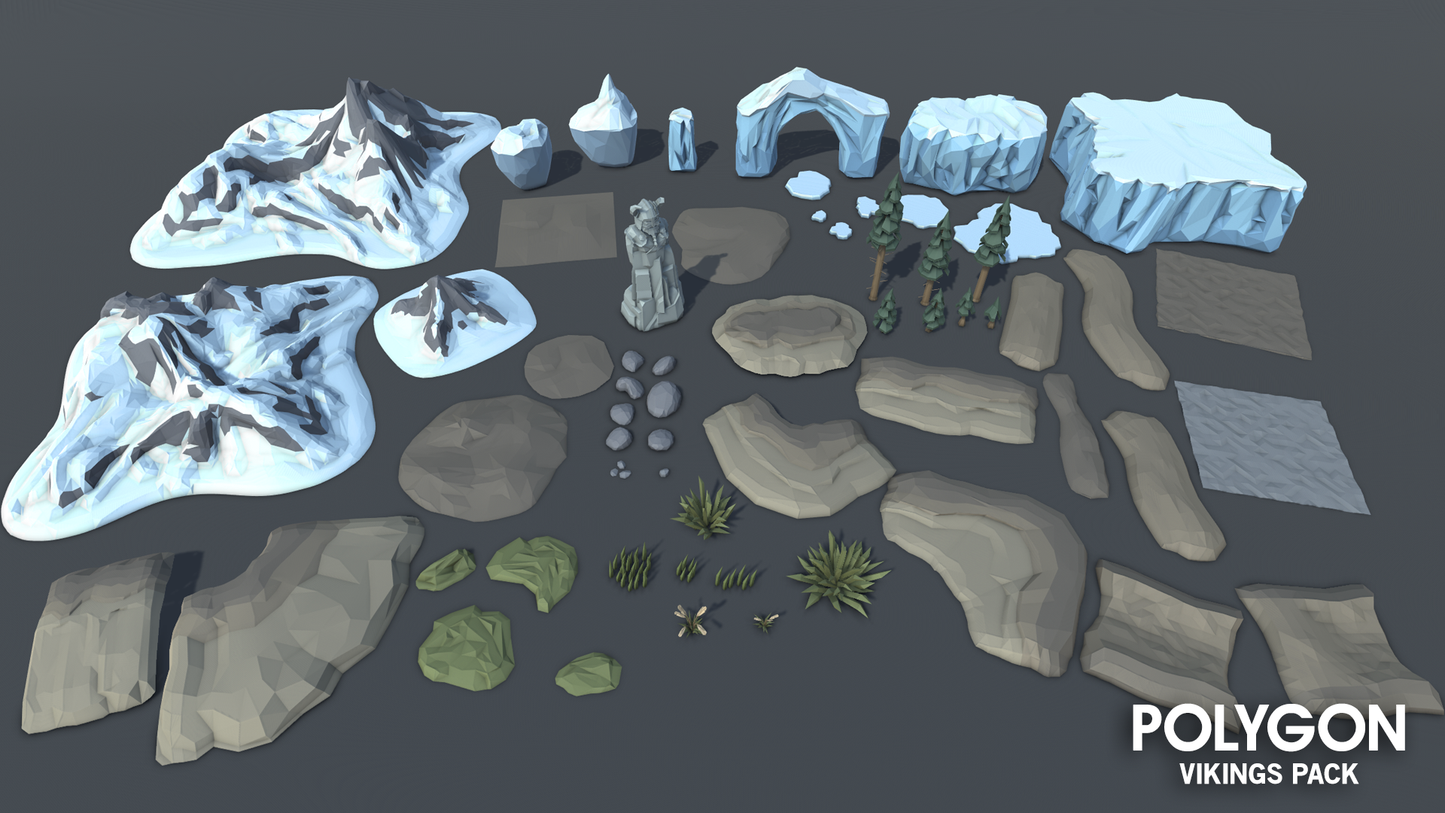 *Excludes New Releases and FREE Assets