Regular price
$24.99 USD
Sale price
$12.99 USD
Unit price
per
BYOB 50% Off
Sold out
5 seats per copy - Licence
*** You must own the Original War pack for this Expansion to work.
https://syntystore.com/products/polygon-war-pack


Follow us for news, previews & tutorials
FACEBOOK | YOUTUBE | DISCORD

Synty Studios presents -
POLYGON - War Map - WW1
This map pack expands our POLYGON - War Pack into World War 1 with new vehicles, characters, trenches, and more!


◼ Key Features ◼
- WW1 Planes & Blimp
- WW1 Tanks
- WW1 Characters
- Large Trench Warfare Map


◼ Assets ◼
Characters (x2)
British Soldier, German Soldier

Character Attachments (x14)
British Hats (x3), British Helmets (x2), French Helmet, German Hat, German Helmets (x3), Hat Strap, Gas Masks (x2), Pilot Helmet.

Vehicles (x15)
Small Tank, British Tank, German Tank, British Plane, German Plane, Blimp, Artillery, Plus destroyed versions of each.

Environment (x63)
Craters, Trenches, Debris/Dressing, Barbed Wire, etc

Complete Weapons (x4)
British Rifle, British Heavy Machine Gun + Tripod, German Rifle, German Heavy Machine Gun + Tripod, AA Gun


◼ Compatibility ◼
- Works in Unity 2017.4 and above
- View our tutorial on converting to the Universal Render Pipeline.
- Characters are setup to work with Mecanim (no animations included in this pack)
Change Log
v1.02 (Unity)
- General pack cleanup

v1.01 (Unreal + Source Files)
- Removed starter content from project
- Fixed incorrect pivots on SK_Veh_German_Tank_01
- Upgraded project to UE 4.25
v1.01 (Unity)
- Fixed issues with the demo scene
Share
Amazing design
It's an amazing art design as well as the whole Polygon series and I think it complements the games very well.
Very well made asset!
I love this asset a lot. Perfectly fit in my war game hobby project.
Thanks, the review is appreciated.
Perfect to complete the War Pack
When I first bought the War Pack I actually thought it would be cool to have a WW1 War Pack... Well guess what? They did it. This pack is full of awesome stuff to add to your war game.
No fan of war and military...
I'm no fan of military, BUT this assets are so amazing, I must have them and I'll find a use for them!!
Thanks, the review is appreciated.
Half-hearted
Missing a few important things.. Pistols (webley and mauser), German Flamethrower, m1897 trench gun for the brits, and the Artillery is quite lacking. Additionally, though they were not as widely used but could be great for MP, the MP18 and the Lewis Gun.
Thanks for the feedback and review.
View full details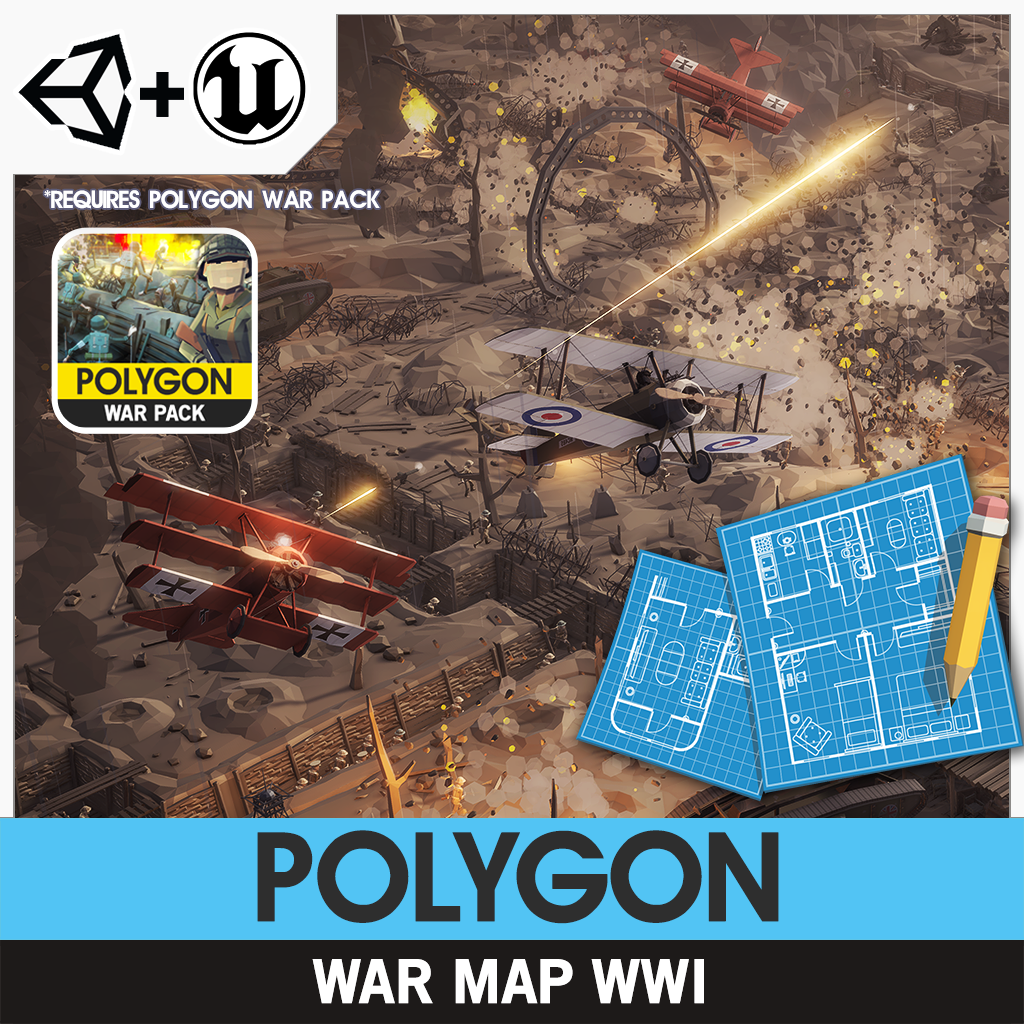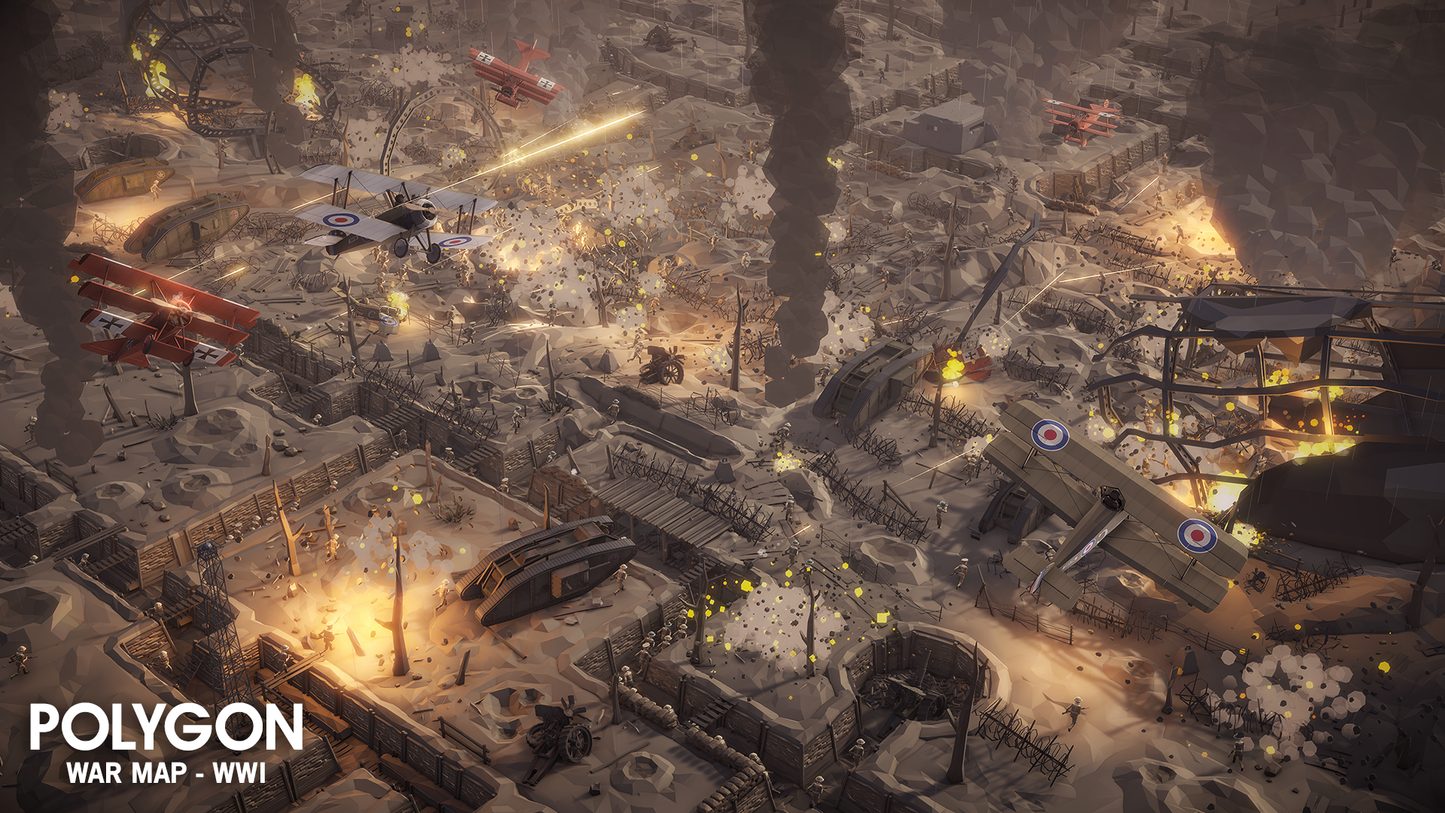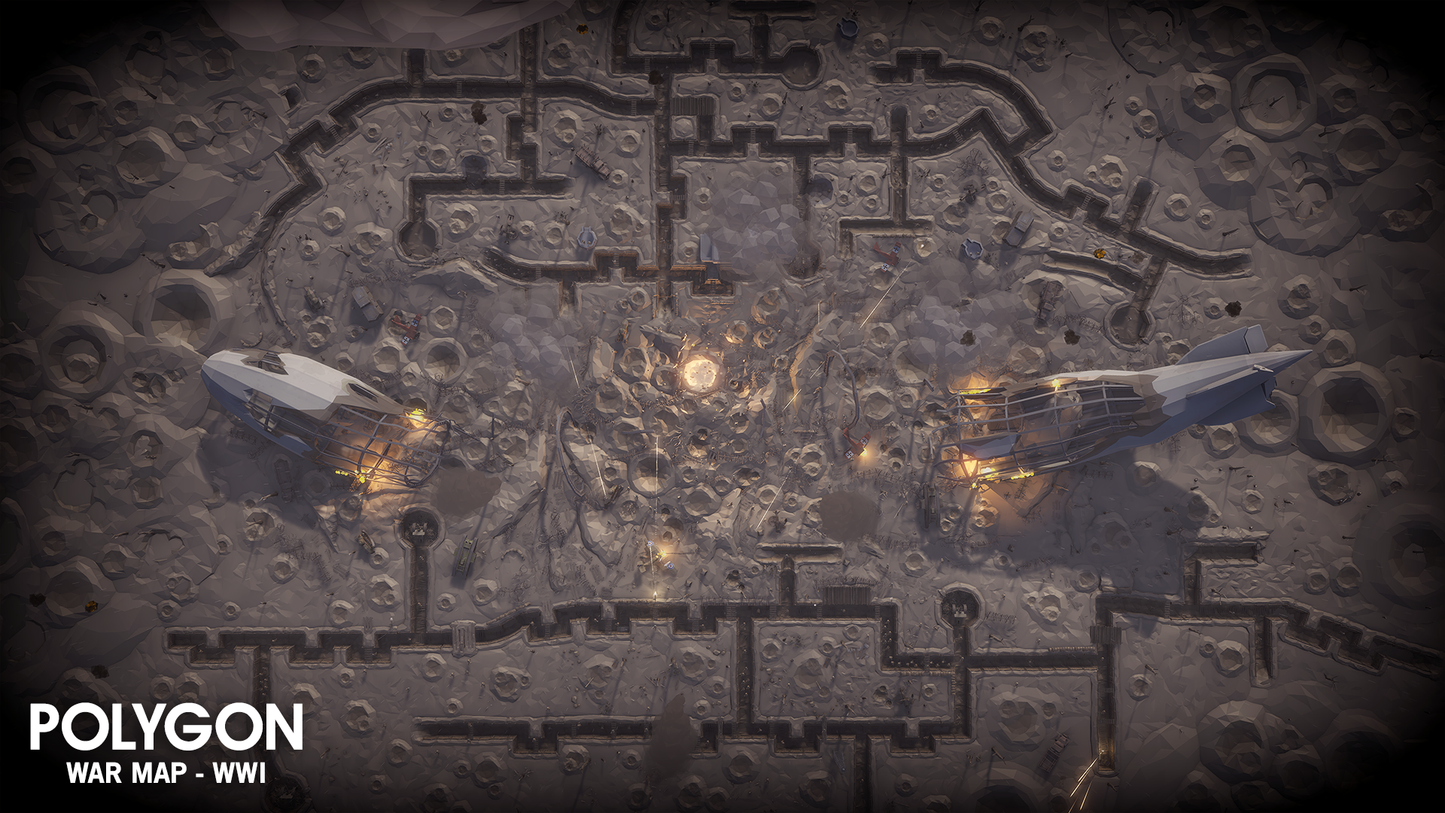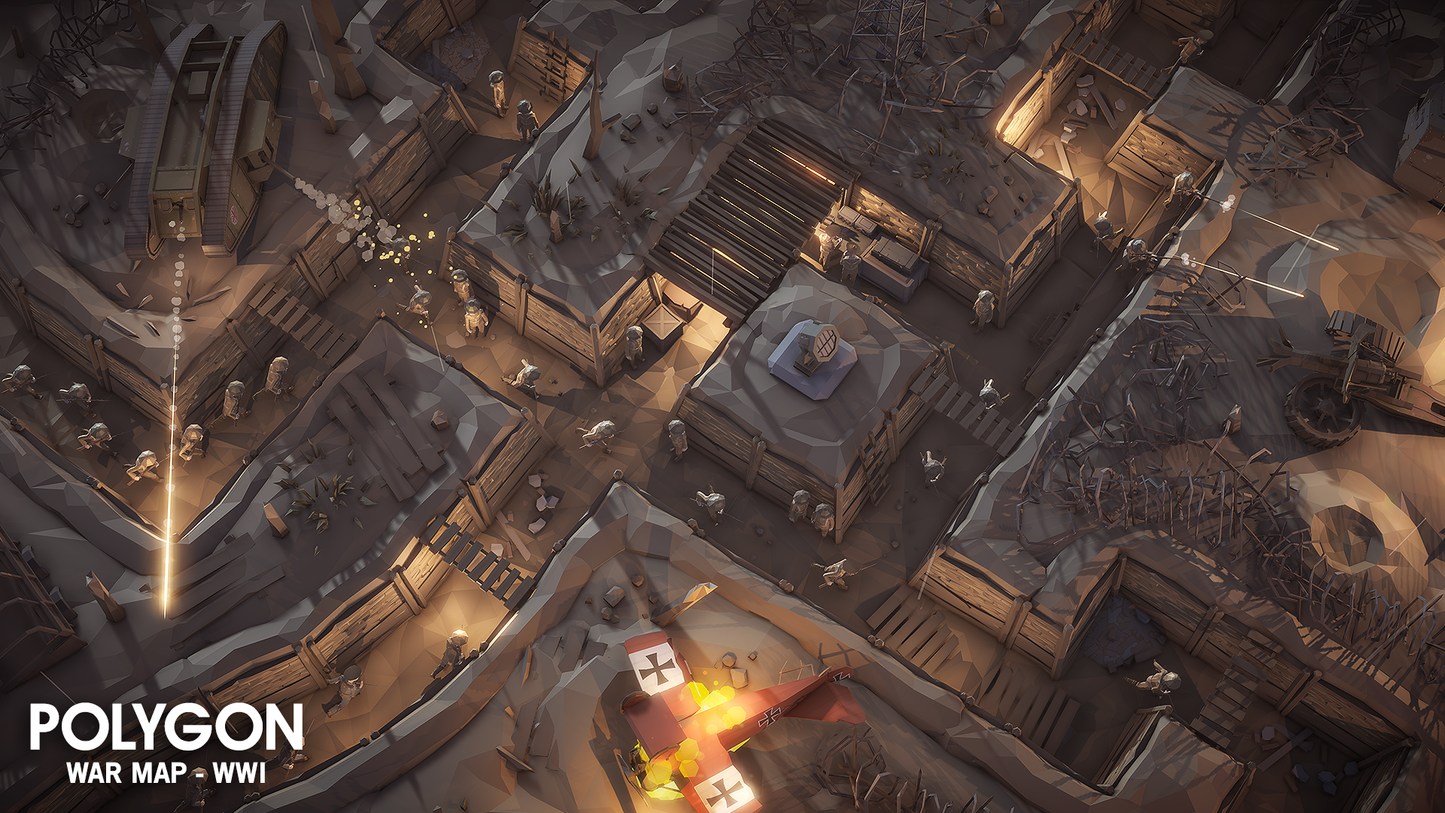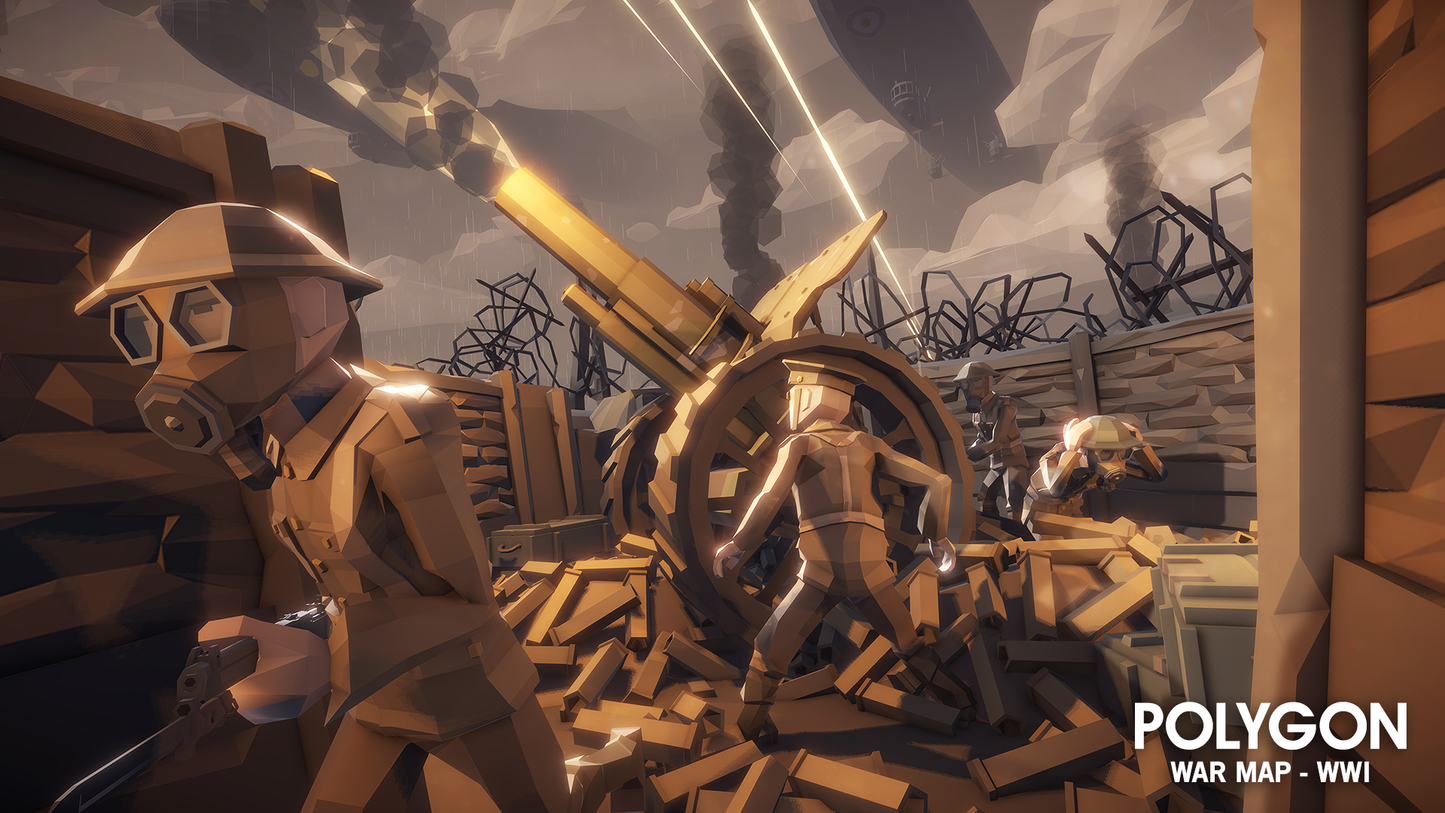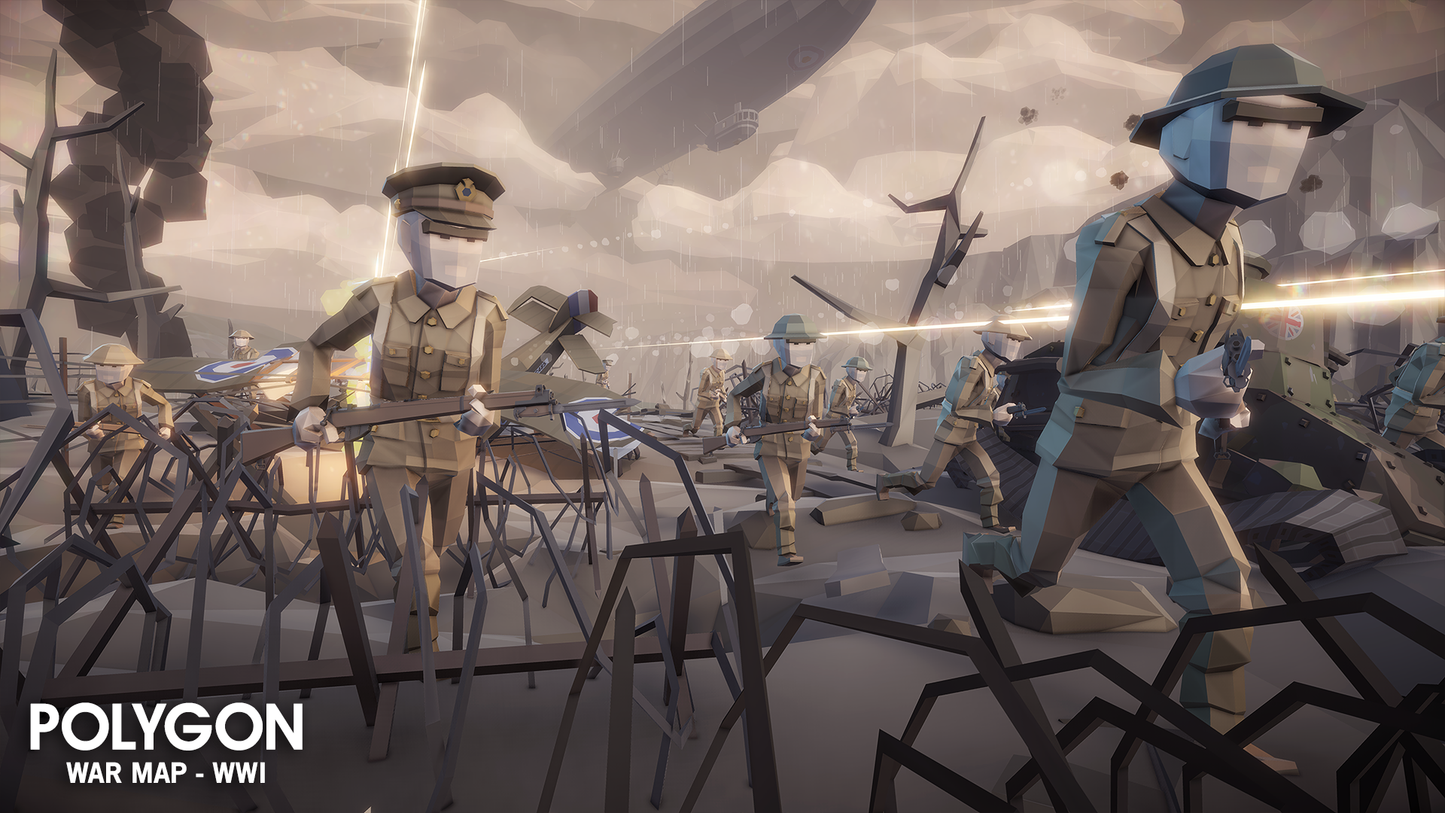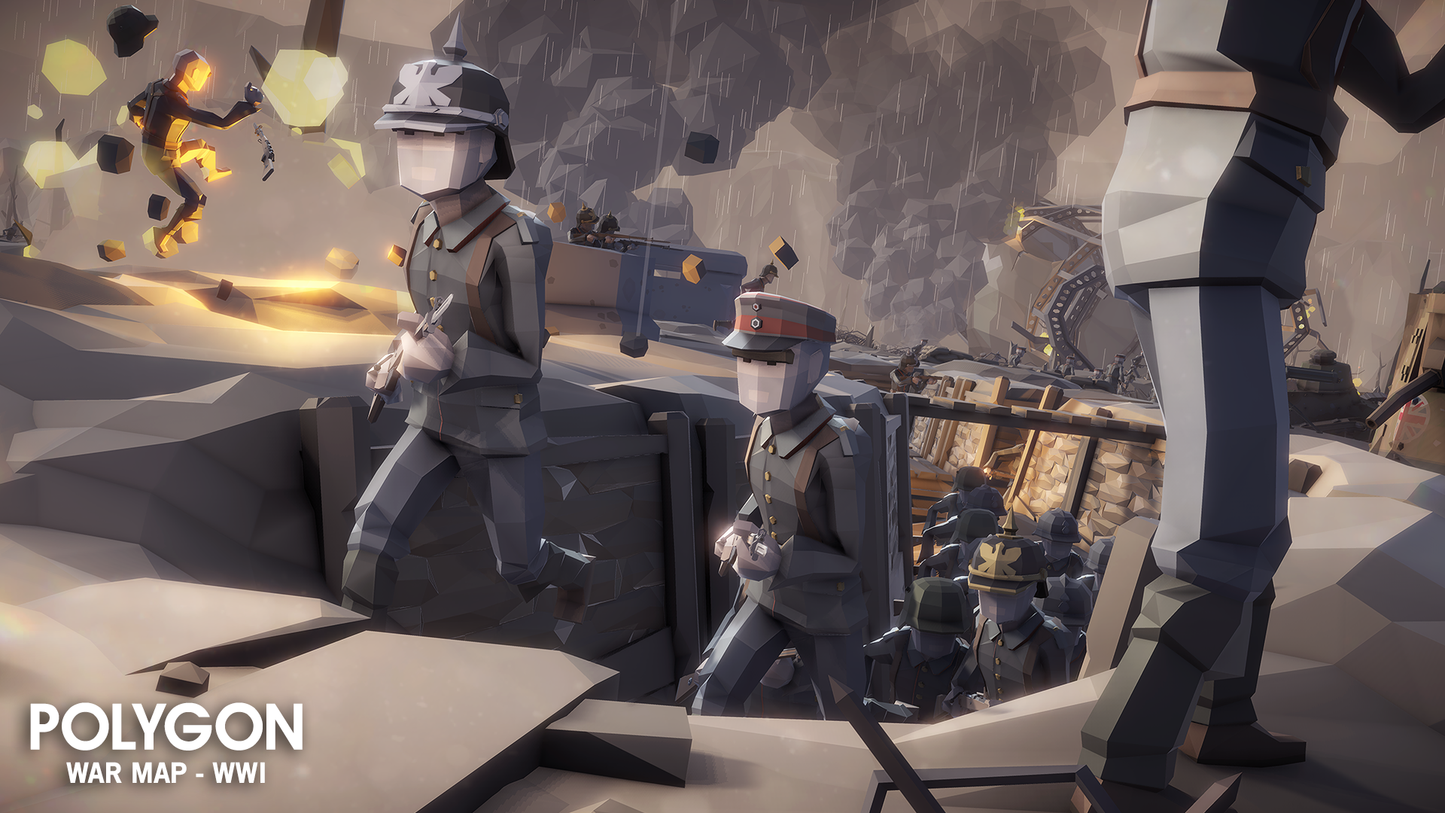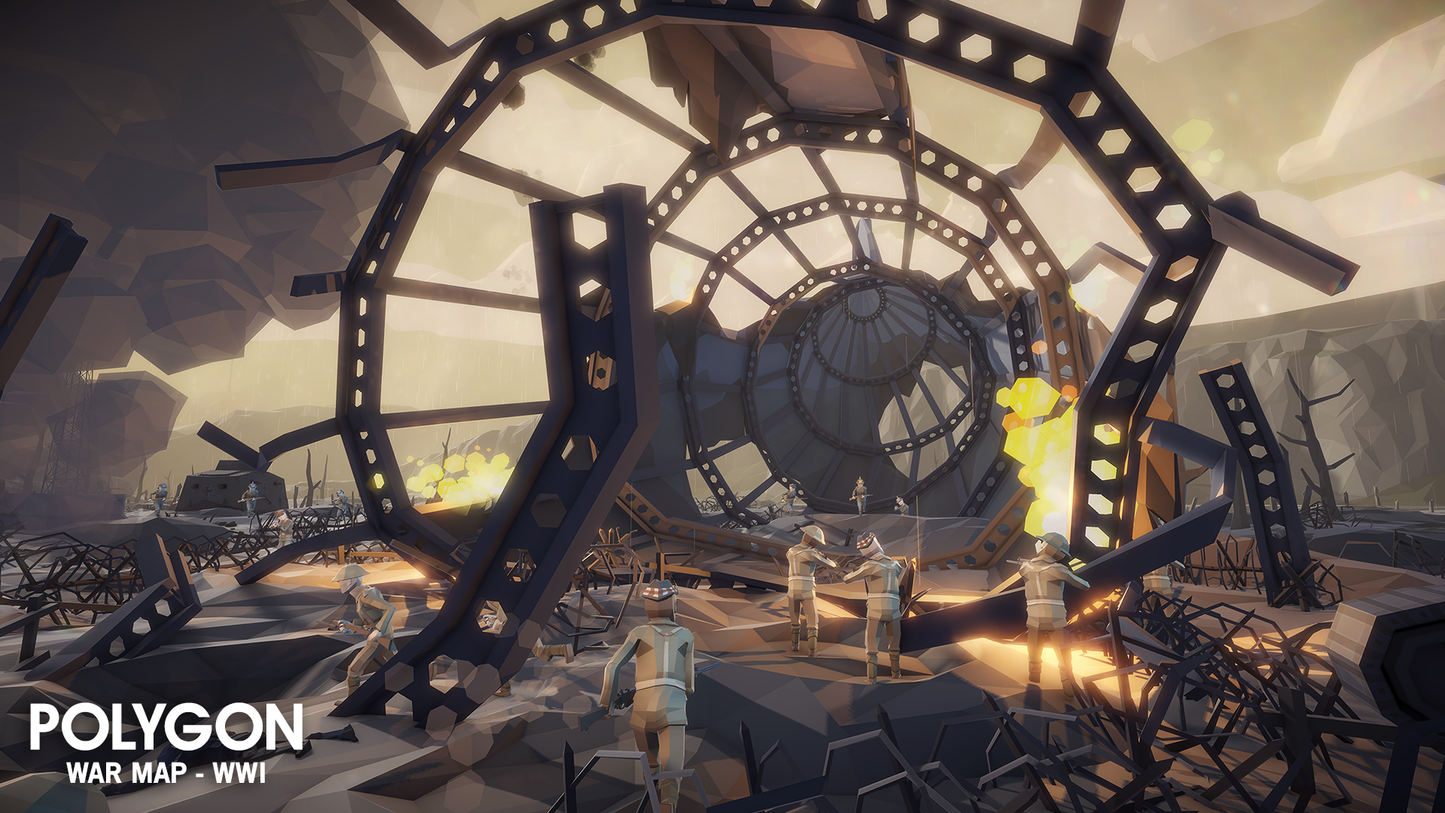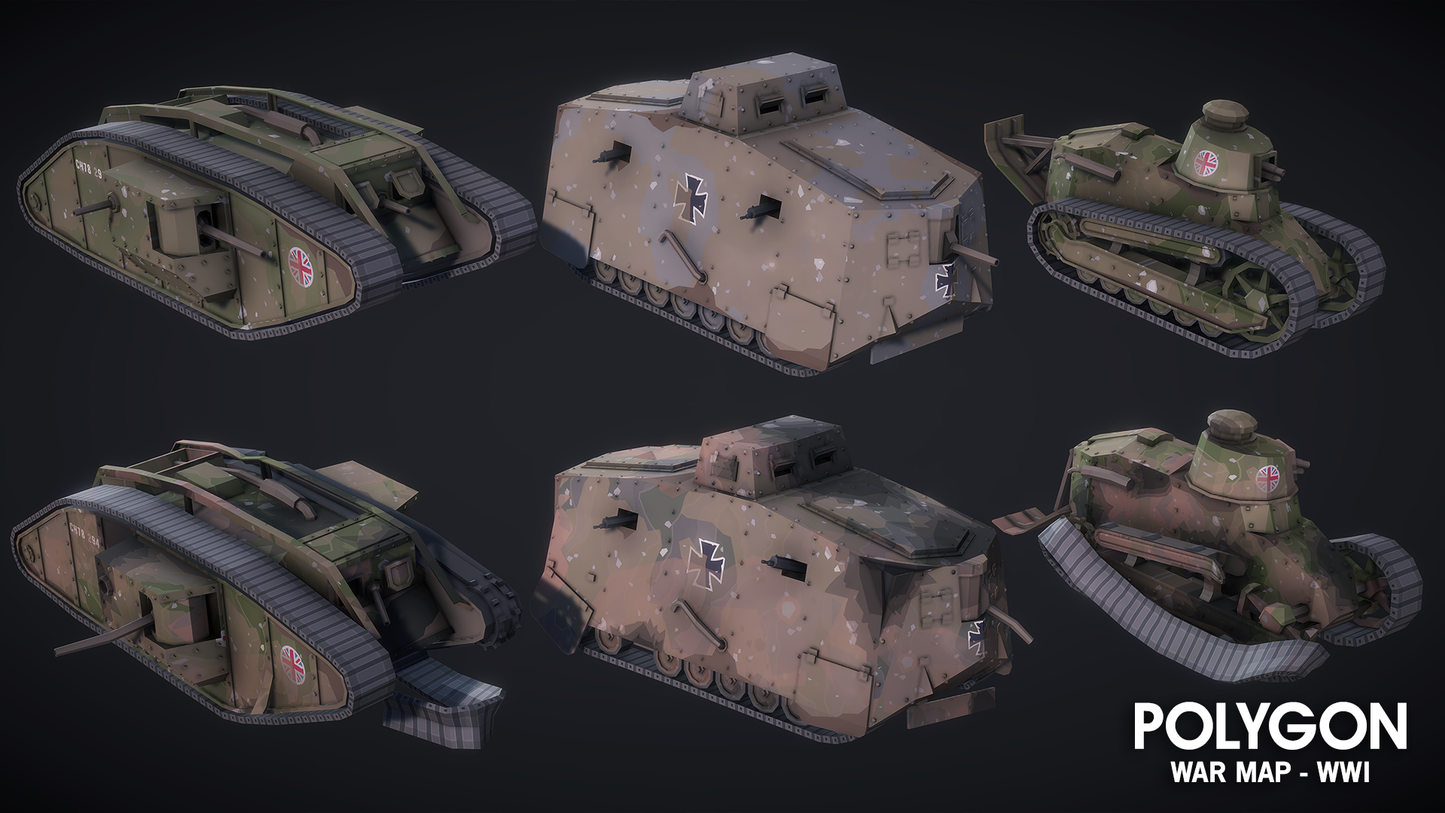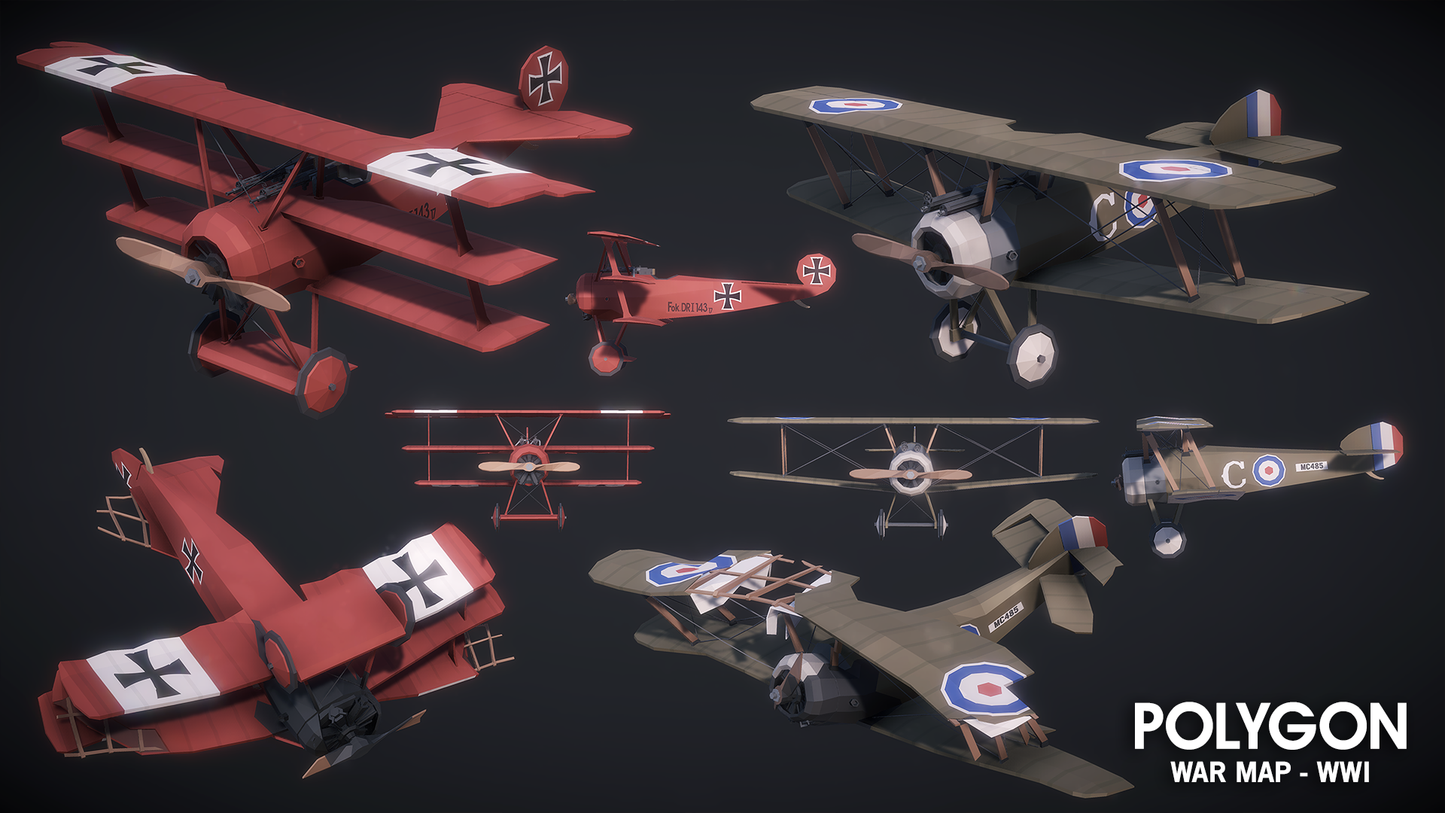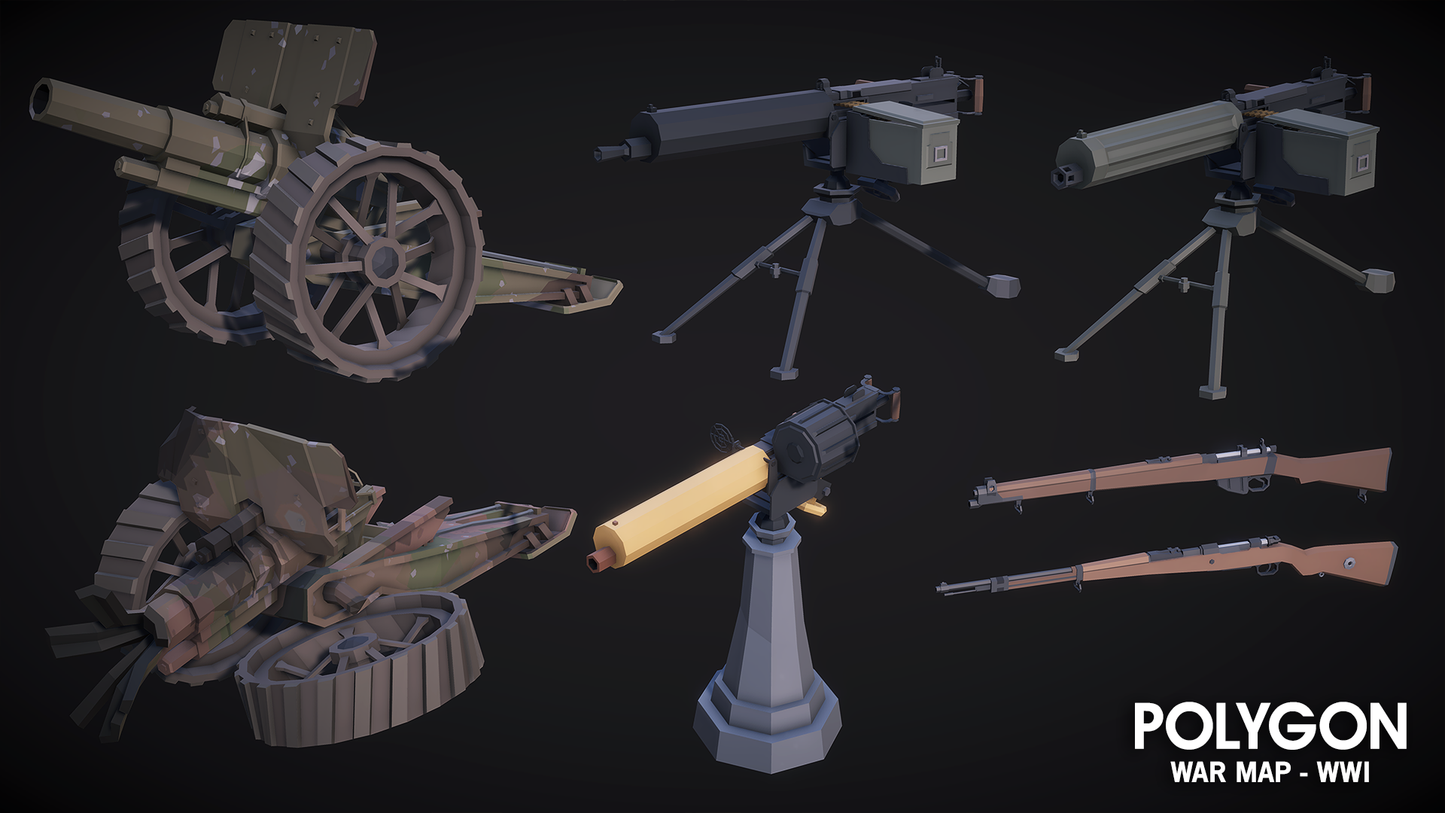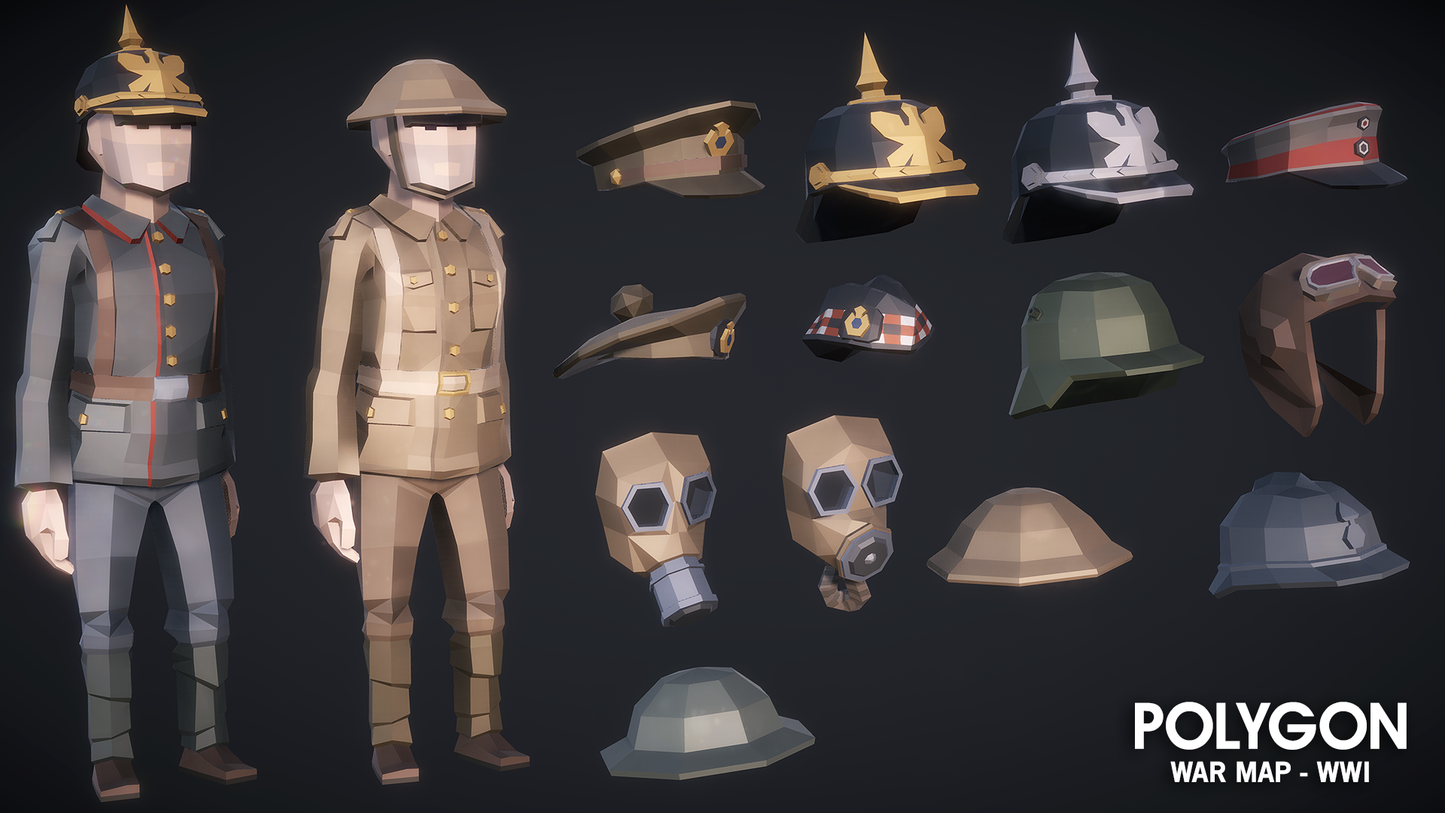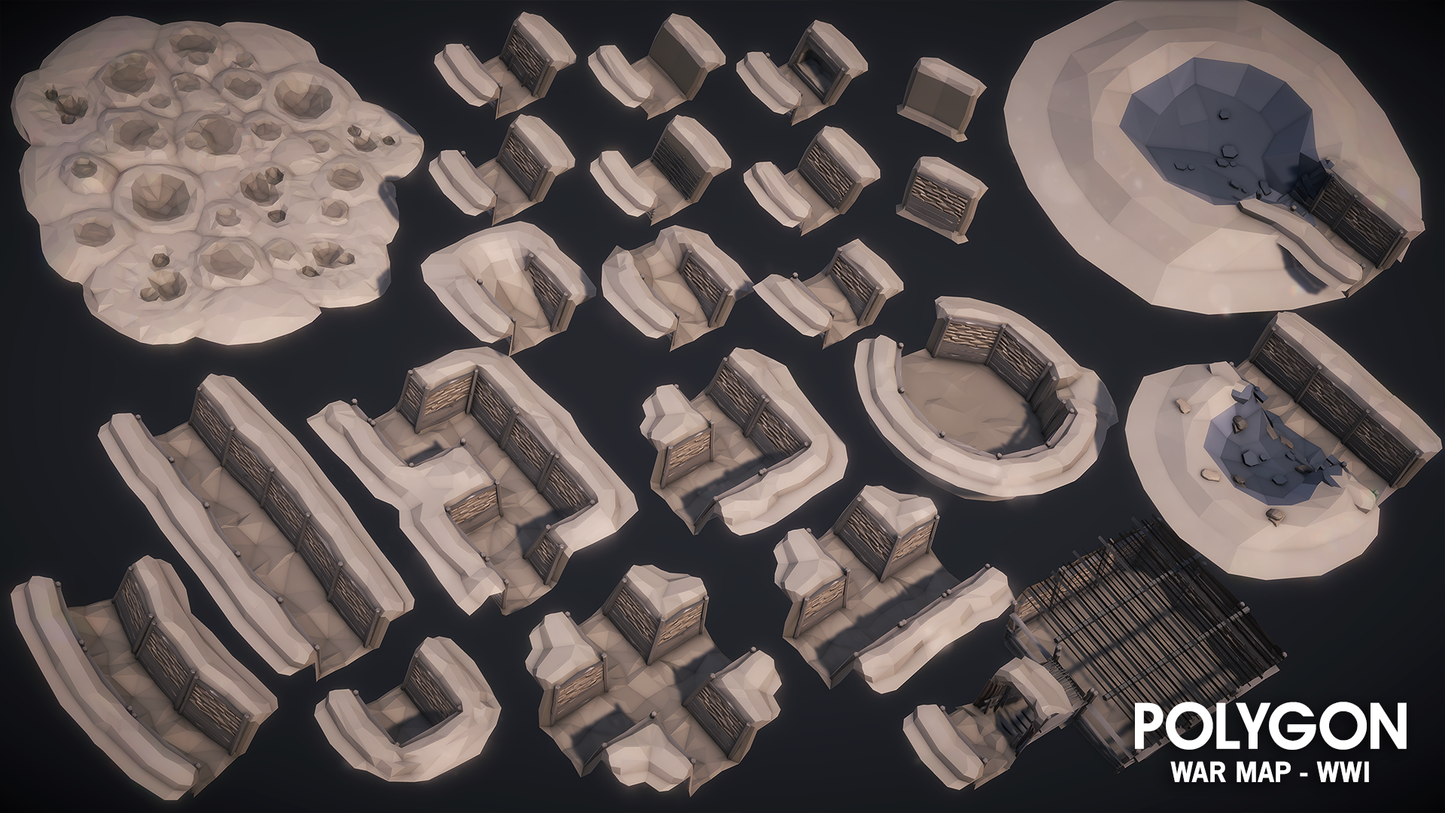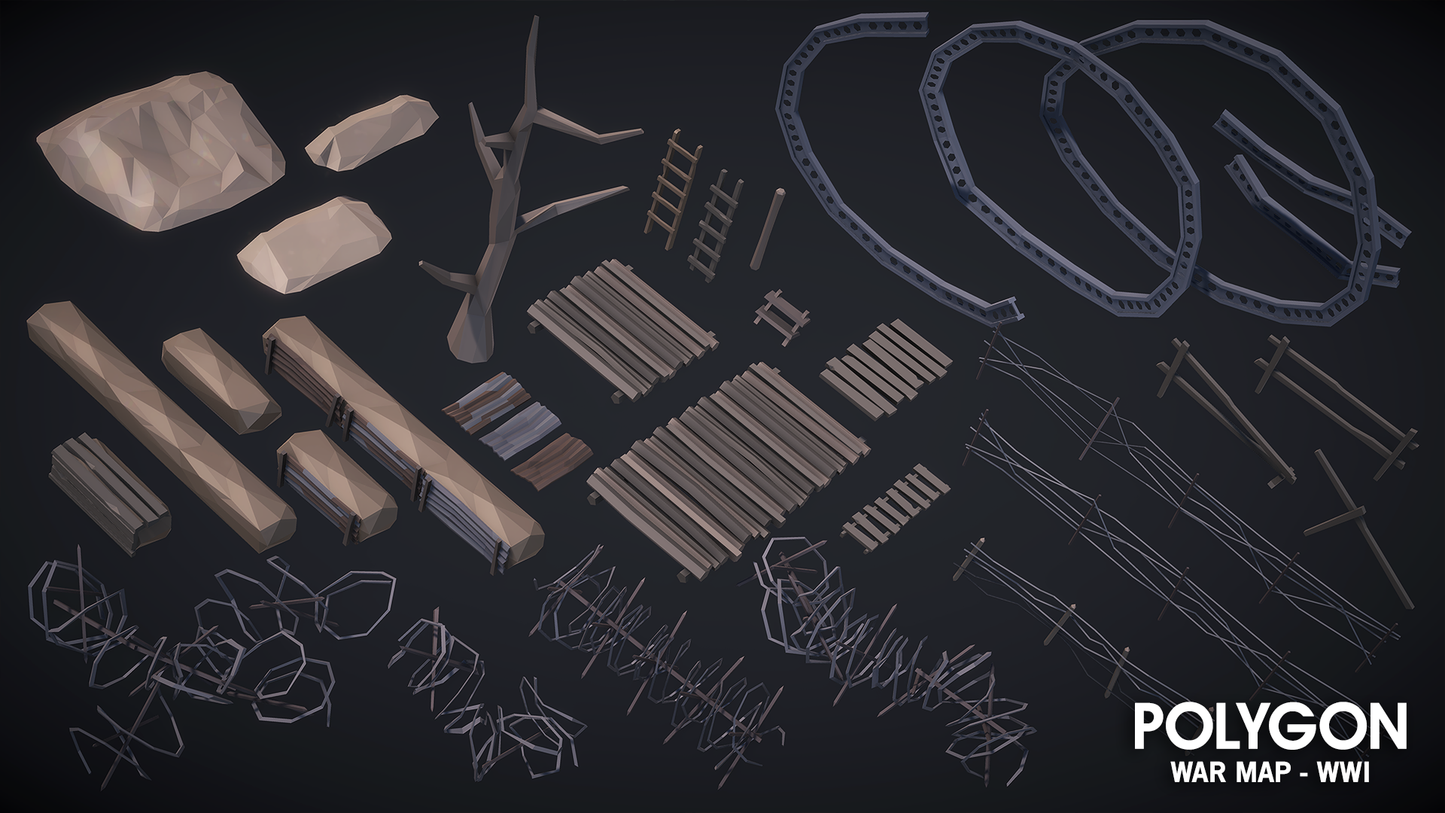 *Excludes New Releases and FREE Assets