Regular price
$99.99 USD
Sale price
$49.99 USD
Unit price
per
BYOB 50% Off
Sold out
5 seats per copy - Licence
Synty Studios Presents -
A low poly asset pack of characters, props, weapons and environment assets to create a War themed polygonal style game
Modular sections are easy to piece together in a variety of combinations.

Includes a demo scene

588 unique assets with x4 alternative texture colours.
This pack contains:
Unity 5.6.0 Project
Unreal 4.14 Project
Source Files (.fbx, .obj)
Some examples include: 
- Modular Trench Set
- European Farmhouses
- Modular European City Set
- Modular Dirt Road Set
- Modular Bunker Set
- Modular Beach Set
- Tonnes of cool war effects
- Bomb Craters x 6
- Sandbags x 8
- Townhouses x 6
- Camo Netting Tent x 4
- Barn x 2
- Trees x 6
- Trench Sections x 22
- StoneWall x 8
- Wooden Fence x 7
- Washing Line x 3
- Hay Bale x 4
- Crates x 6
- Barrels x 4
- Hedges x 4
- Dirt Road Sections x 7
- Hanger
- Plus much much more!

24 Unique Vehicles 
- American + German + Russian Tanks
- German Staff Car
- American + German military jeeps
- 9 Damaged Vehicles 
- American + German + British Fighter Planes
- American + German Bombers
- Battleship 
- Cruiser ship 
- Submarine 
- Landing Craft 
- V2 rocket 
- Barrage Balloon 
- See Layout Screenshots for more info

24 Unique Characters with Alternative colours 
51 Character Attachments 
- American Infantry 01
- American Infantry 02
- American Officer Male/Female
- German Infantry 01
- German Infantry 02
- German Officer
- German Leader
- Russian Infantry
- British Commando
- British Leader
- Australian/Kiwi Infantry
- Nurse
- Resistance Male/Female
- Pilot
- Civilian Male/Female
- See Layout Screenshots for more info

23 Unique Weapons
- Heavy Machine Gun x 2
- Rifle x 4
- Machine Gun x 2
- Pistol x 2
- Rocket Launcher x 2
- SubMachine Gun x 1
- See Layout Screenshots for more info

Compatibility
- Character setup to work with Mecanim (no animations included in this pack)
- View our tutorial on converting to the Universal Render Pipeline. 
- Compatible with Unity 2020.3+
- Compatible with Unreal 4.25+
Change Log
v1.9
- Fixed issues with FX prefabs
- Fixed missing scripts on convex collision
v1.8
- Fixed UV issue on SM_Env_City_Concrete_01
v1.7
- Fixed spelling on PostersSignsFlags textures
v1.6
- Cleaned up Unity project
- Fixed issues with SK_Veh_German_Car_01 in Unreal project
- Updated source files
v1.5 (Unity)
- Included missing texture file.

v1.4 (Unity)
- Included URP_ExtractMe to fix issues with URP materials
- SM_Bld_FarmHouse_01 roof has invisible back faces.
- Issue was exterior roofing penetrating interior space.
- Roof also had some geometry issues addressed.
- Adding Collision for War Map WW1 Compatibility
Share
Missing a few things
This is a great pack, its loaded with great stuff. However, it is missing a crucial weapon (in regards to MP balancing). Something like the M1919A6, which would be the US equivalent of the MG42 bipod. Otherwise the US team will not have a man portable MG.
The review is greatly appreciated.
Great pack
Quality pack with a lot of great assets. Thanks for making assets of this type.
Thanks, the review is appreciated.
Excellent pack, extremely satisfied
It's a well done pack assets, and seriously helps with the motivation to continue working on a project. As someone without an artistic bone in his body and no funding to pay for custom assets, finding publicly available assets is all that I could do. But as most of us know, finding public assets that work well together can be hard. This pack solved all of that in one go and my motivation to continue my project has gone up significantly knowing that I can actually get to the end without worrying about scrapping it because of lack of art.
Great work, highly recommend.
I'm in love with this pack
This pack is awesome! It contains all the assets you could hope for in order to make a war game. The big plus is also the fact that you can buy the POYGON - War Map WWI to complete the whole thing.
You will be surprised by the awesome quality of the assets.
Great pack with some minor "discrepancies"
First of all, the quality of this pack is really good and lightweight. You can easily edit the source files if you need some variations.
The minor discrepancies are in the historical correctness of the beach sample scene. It seems like synty had the movie "Saving Private Ryan" as one of their references, which is in it self historically incorrect about how the bunkers are placed and what type of bunkers are used. I.e. the huge bunker in the scene which overviews the whole beach with that MG in it. Such bunkers are most likely command bunkers and had no MG in them. MG bunkers have small openings to stick an MG out, not a huge slit across the whole front and they were not placed straight to the sea.
On the other hand, some bunkers that were actually used are missing in this pack.
And one note to the synty support/contact: I sent them two messages via their contact form and got no reply... you may keep that in mind.
Thanks for taking the time to provide feedback. If you're emailing support@syntystudios.com it should come through to the support team. I haven't seen anything yet so give it another shot if you still need help.
View full details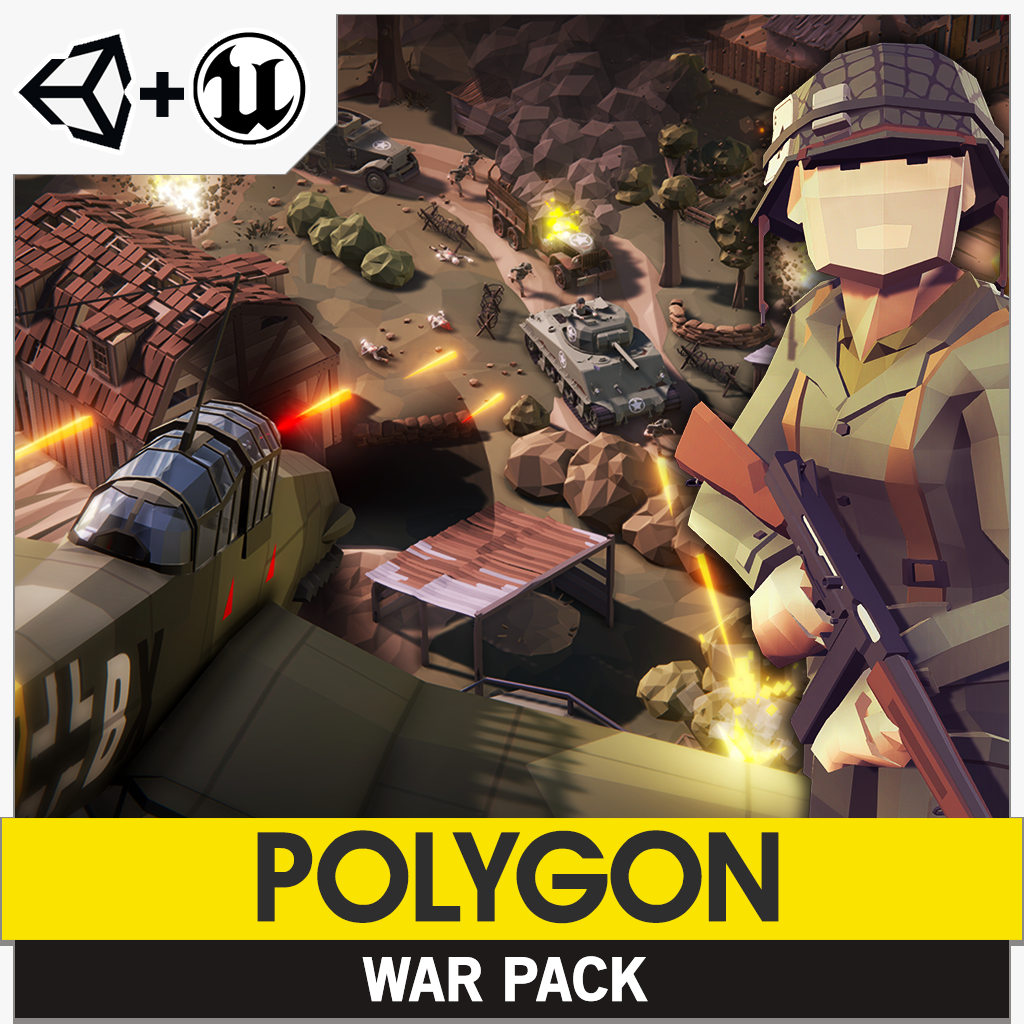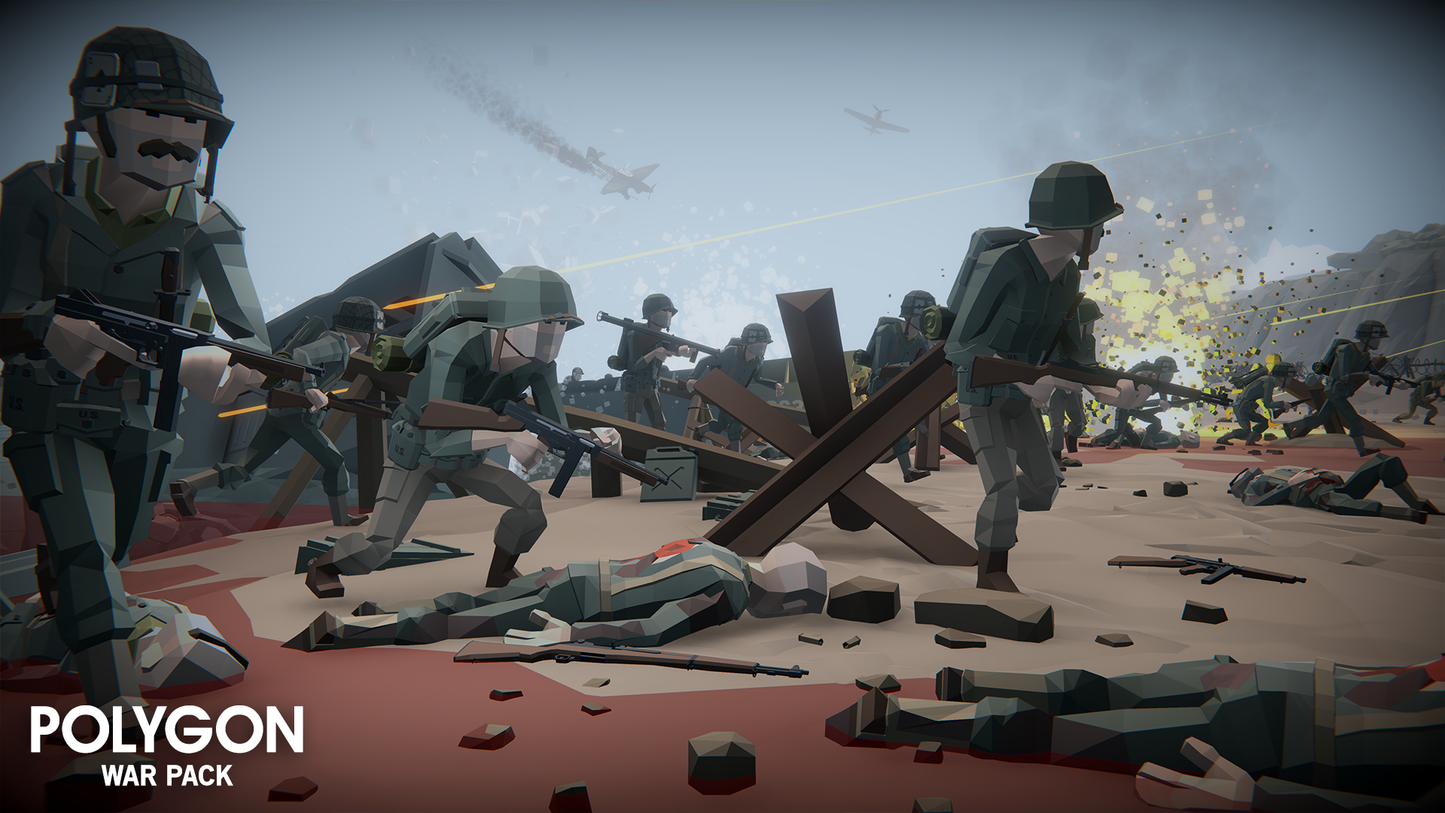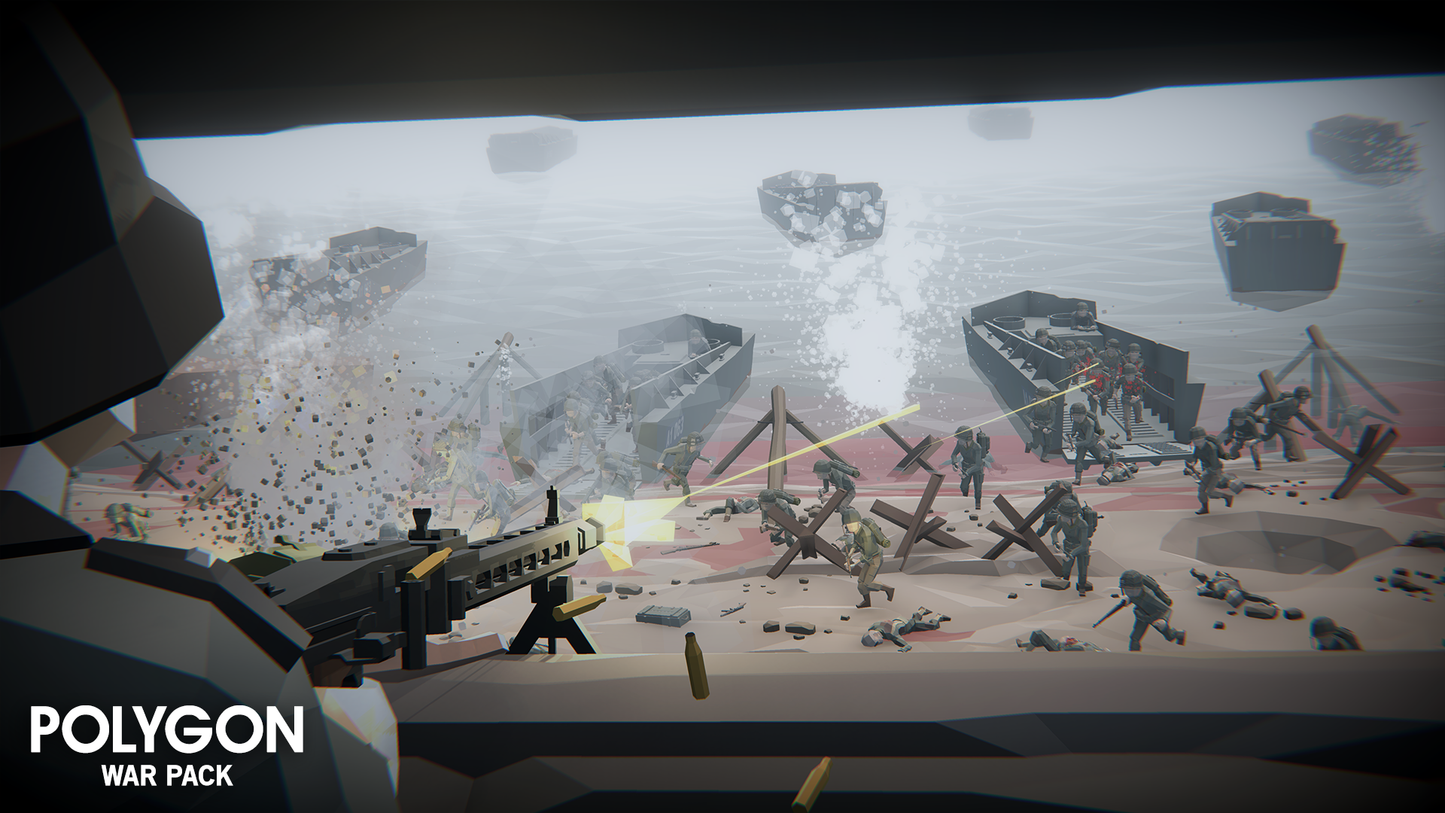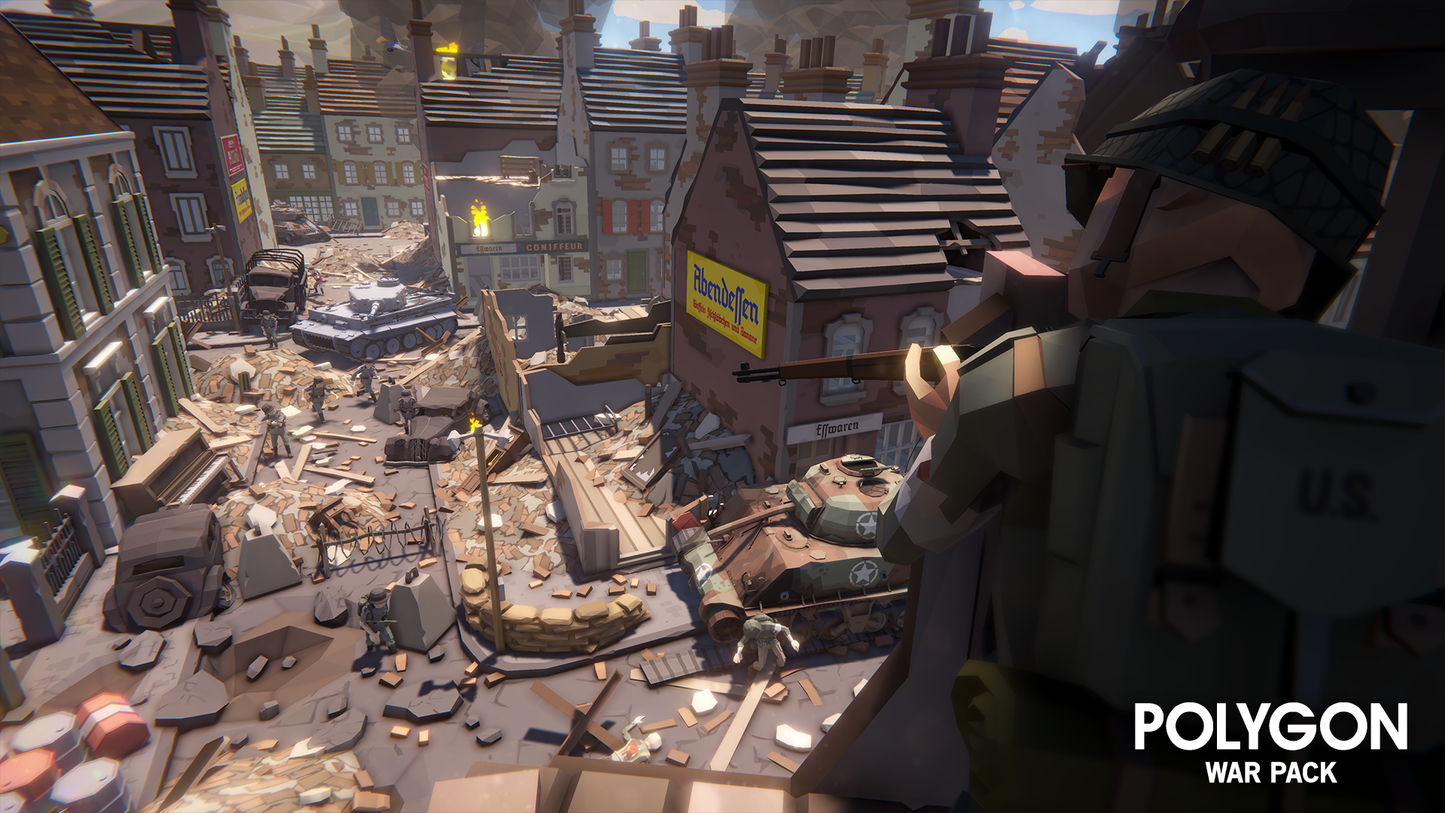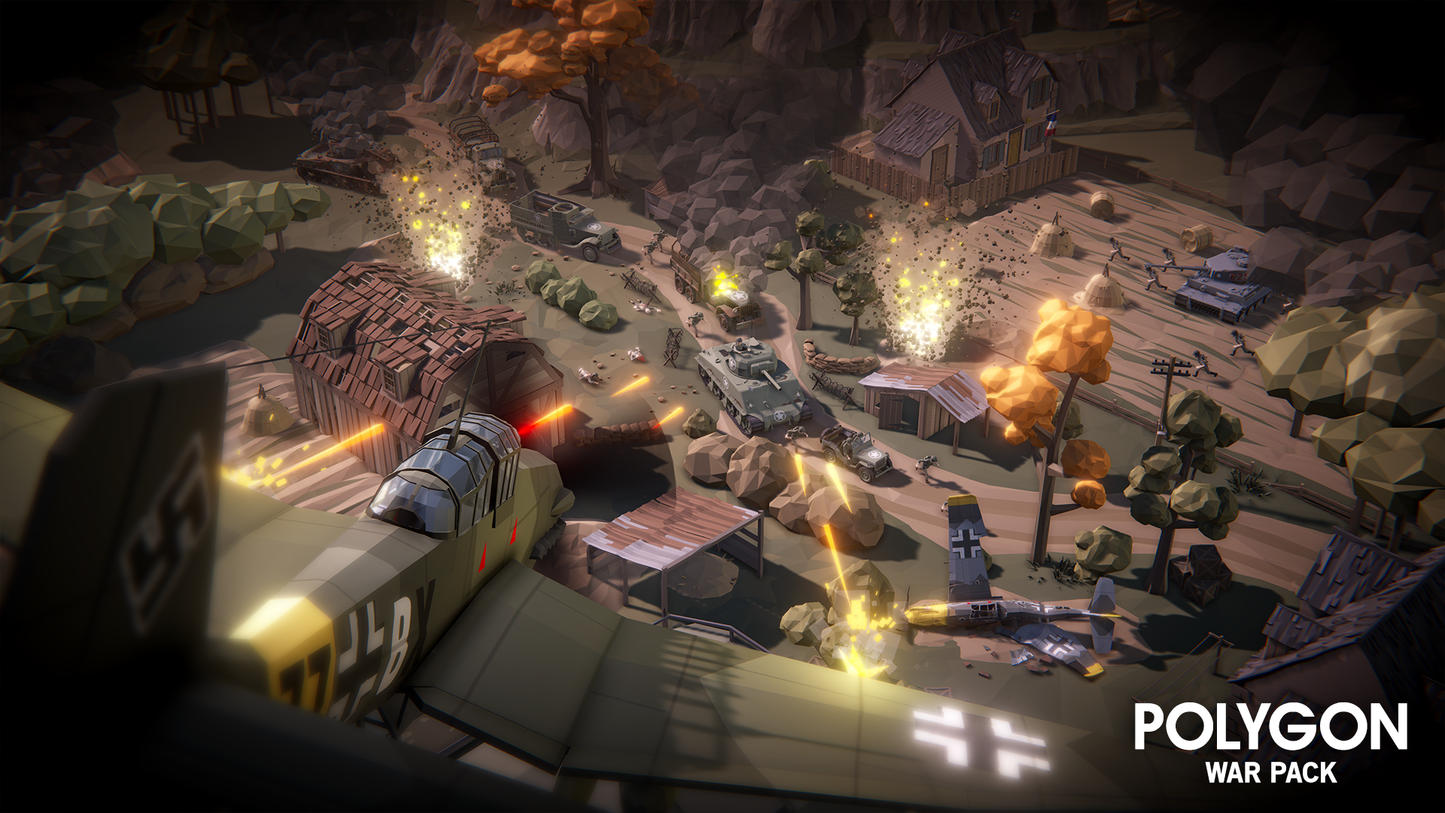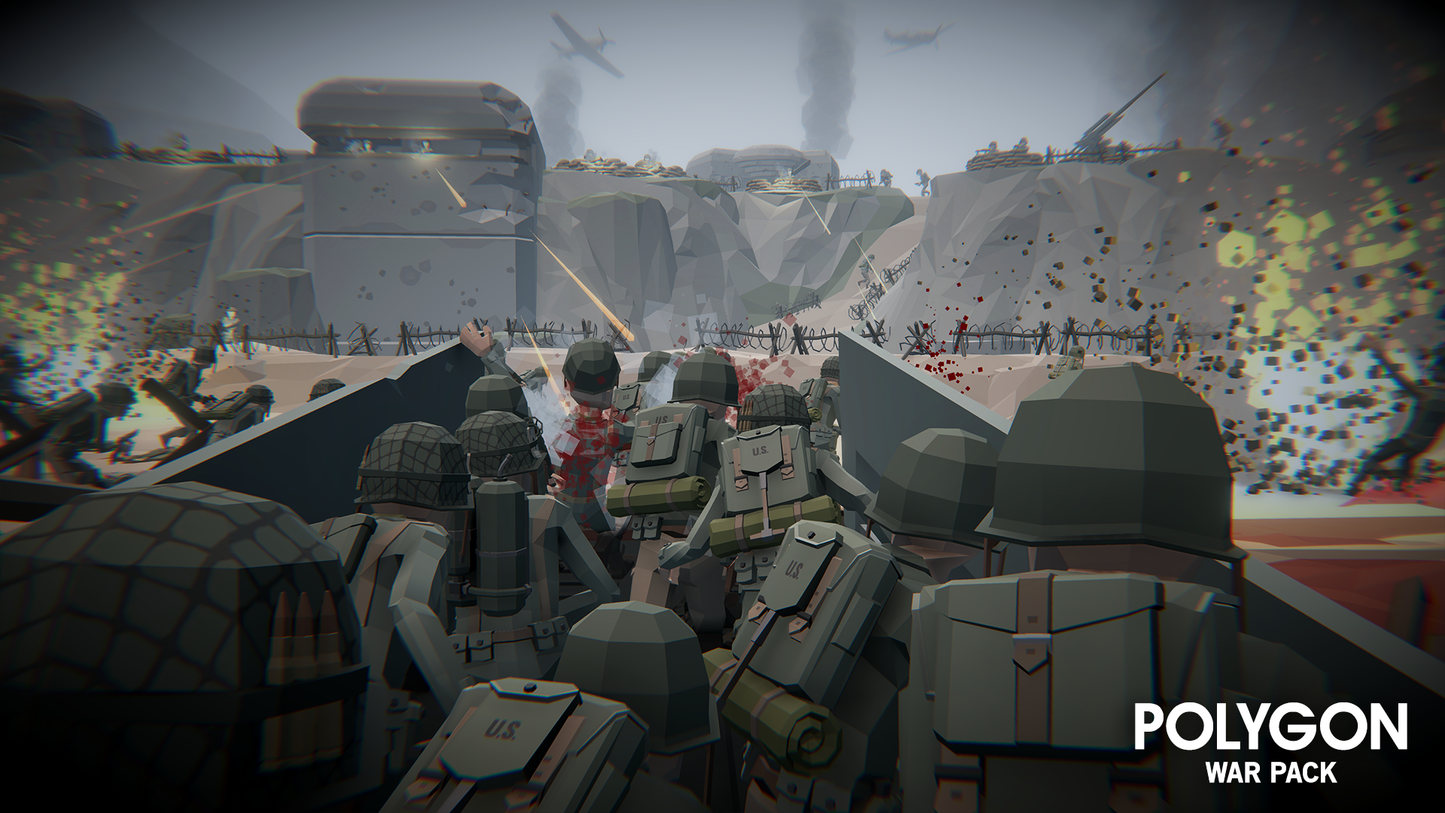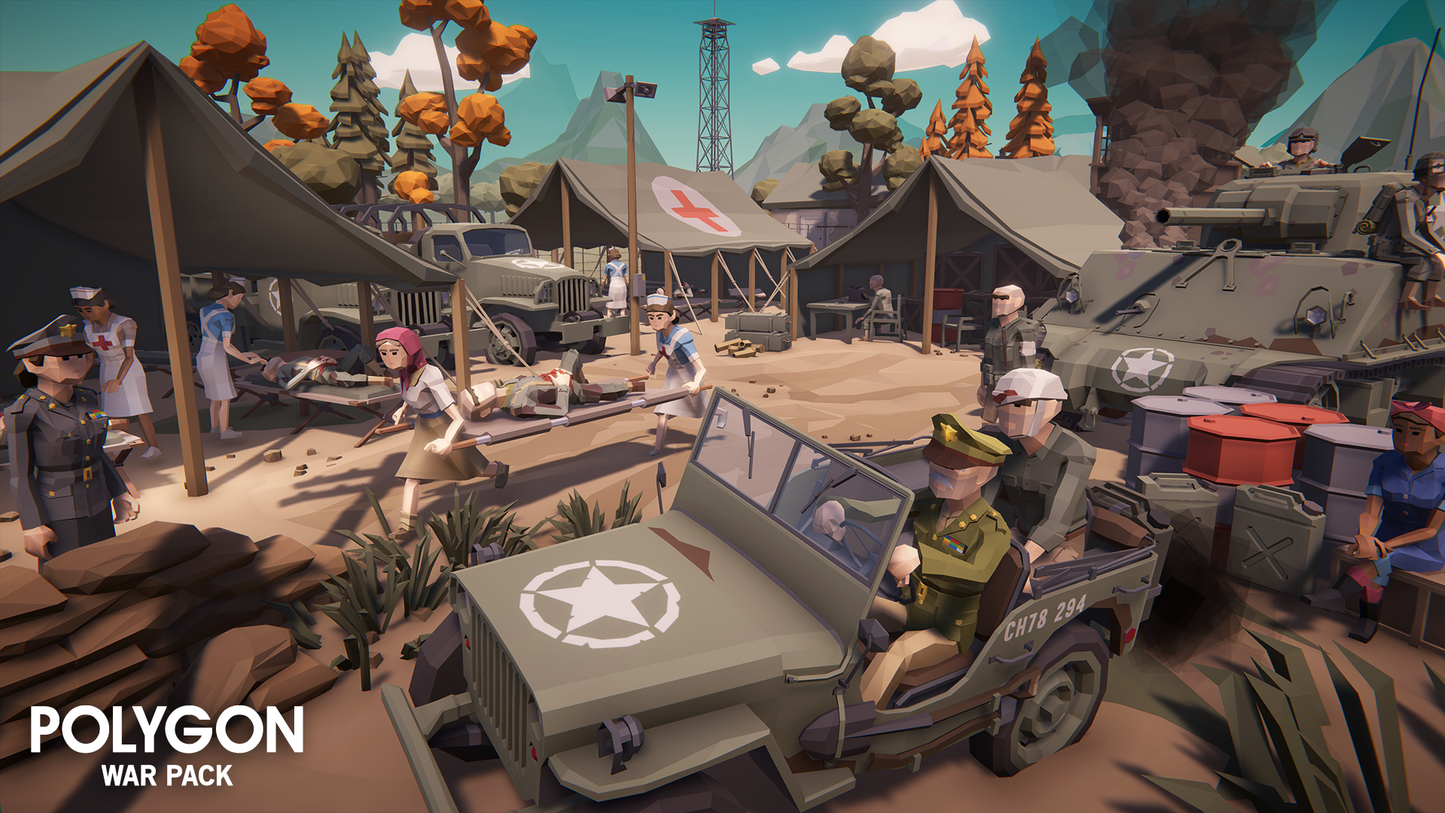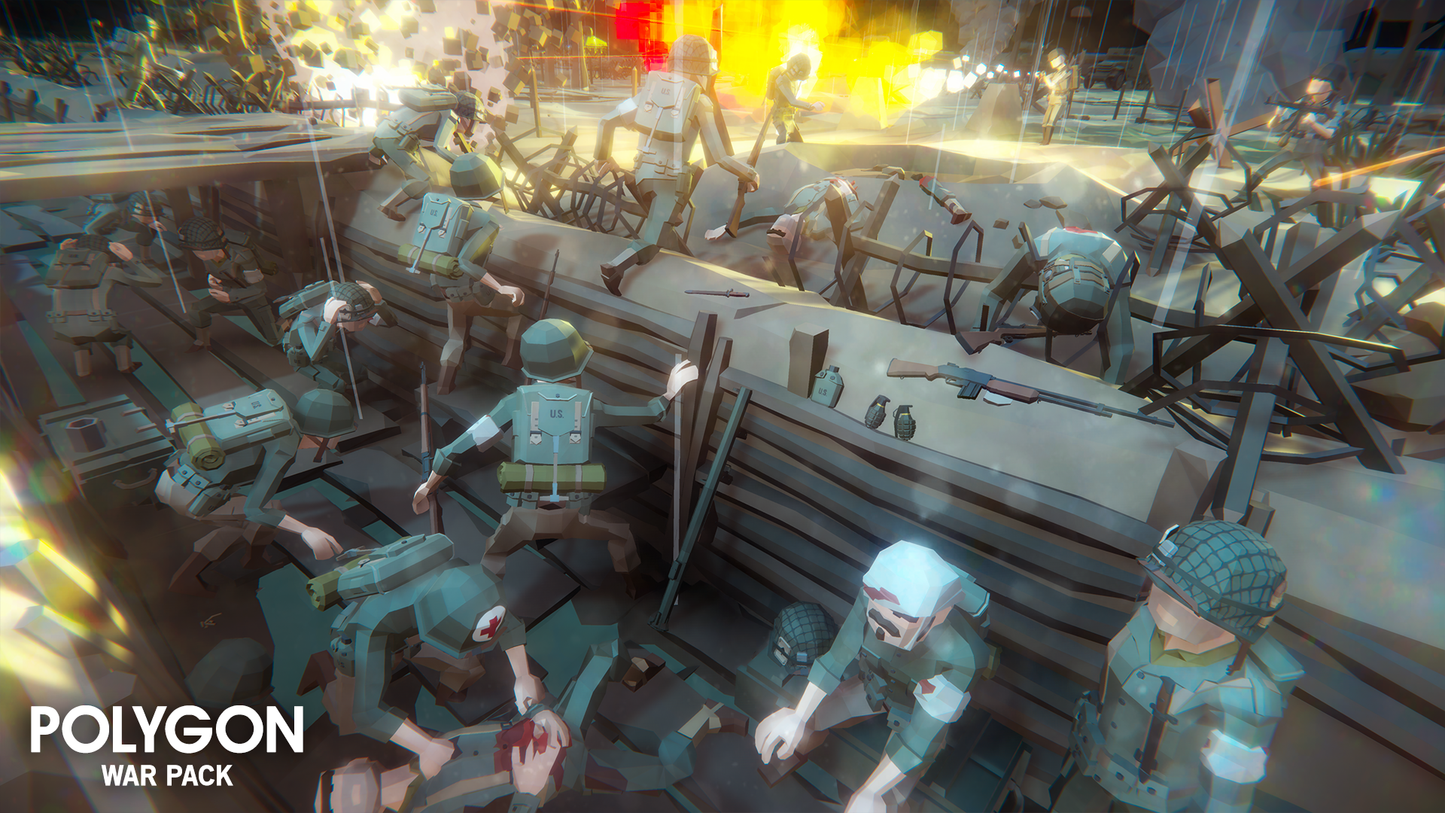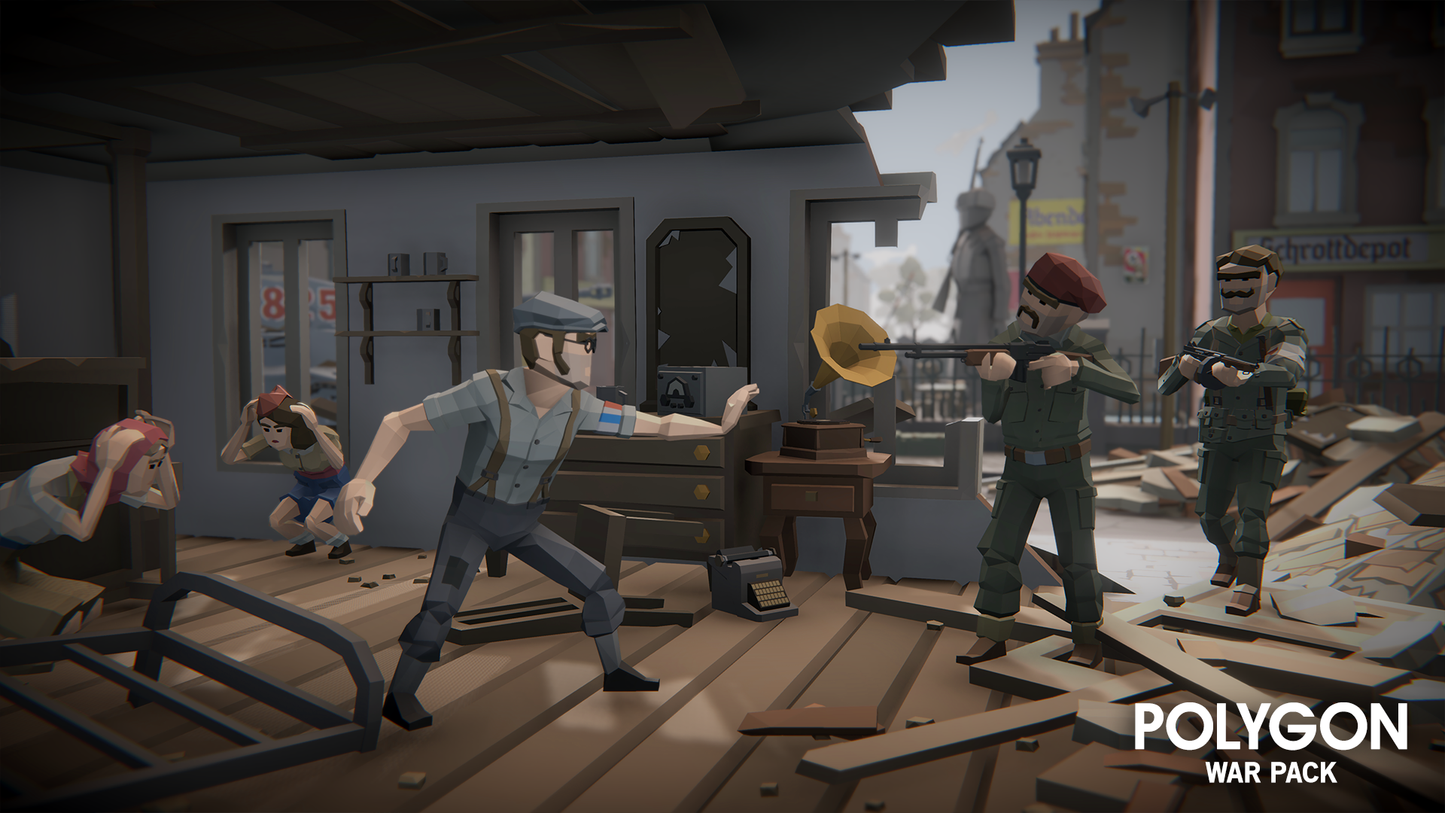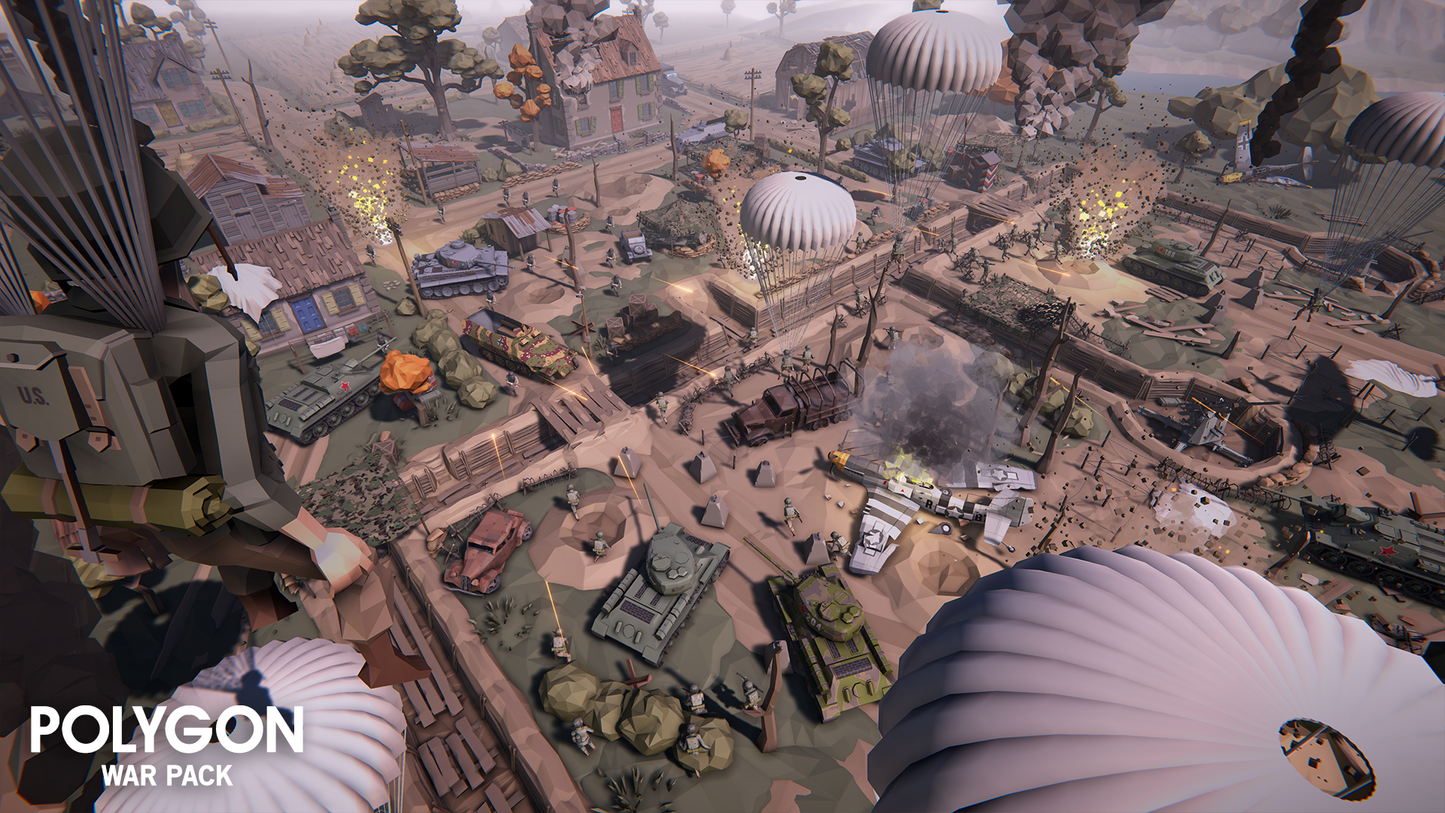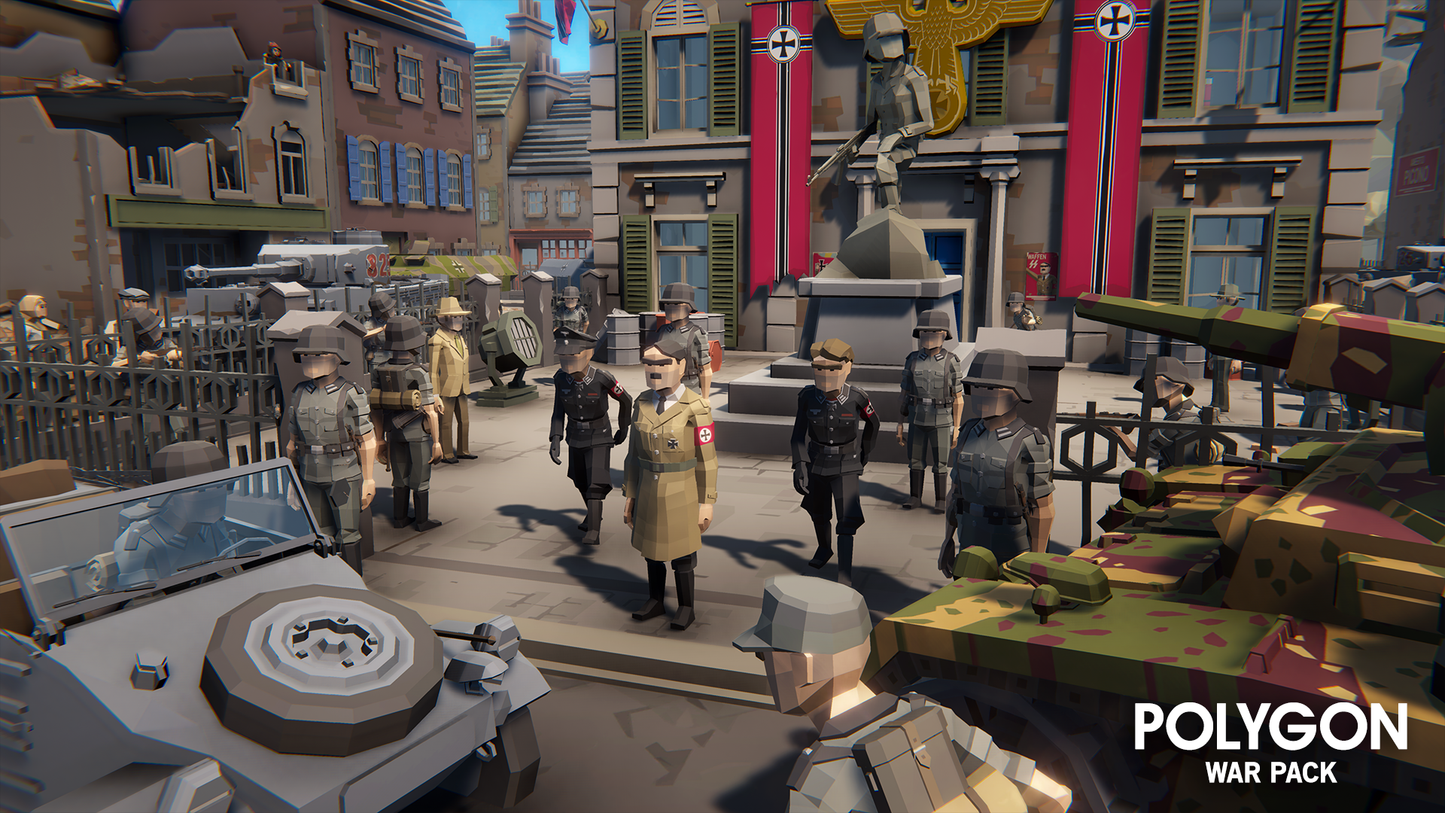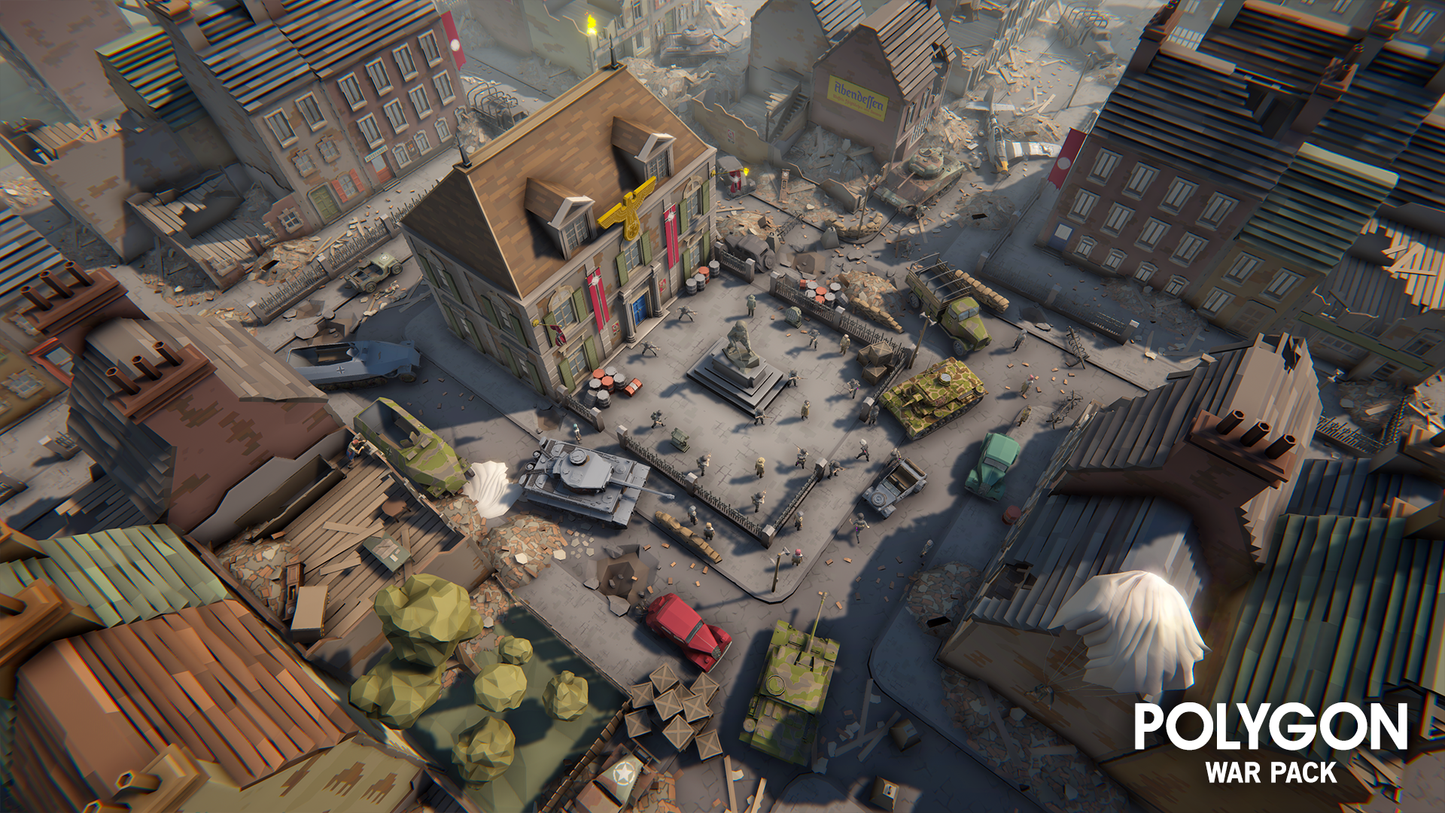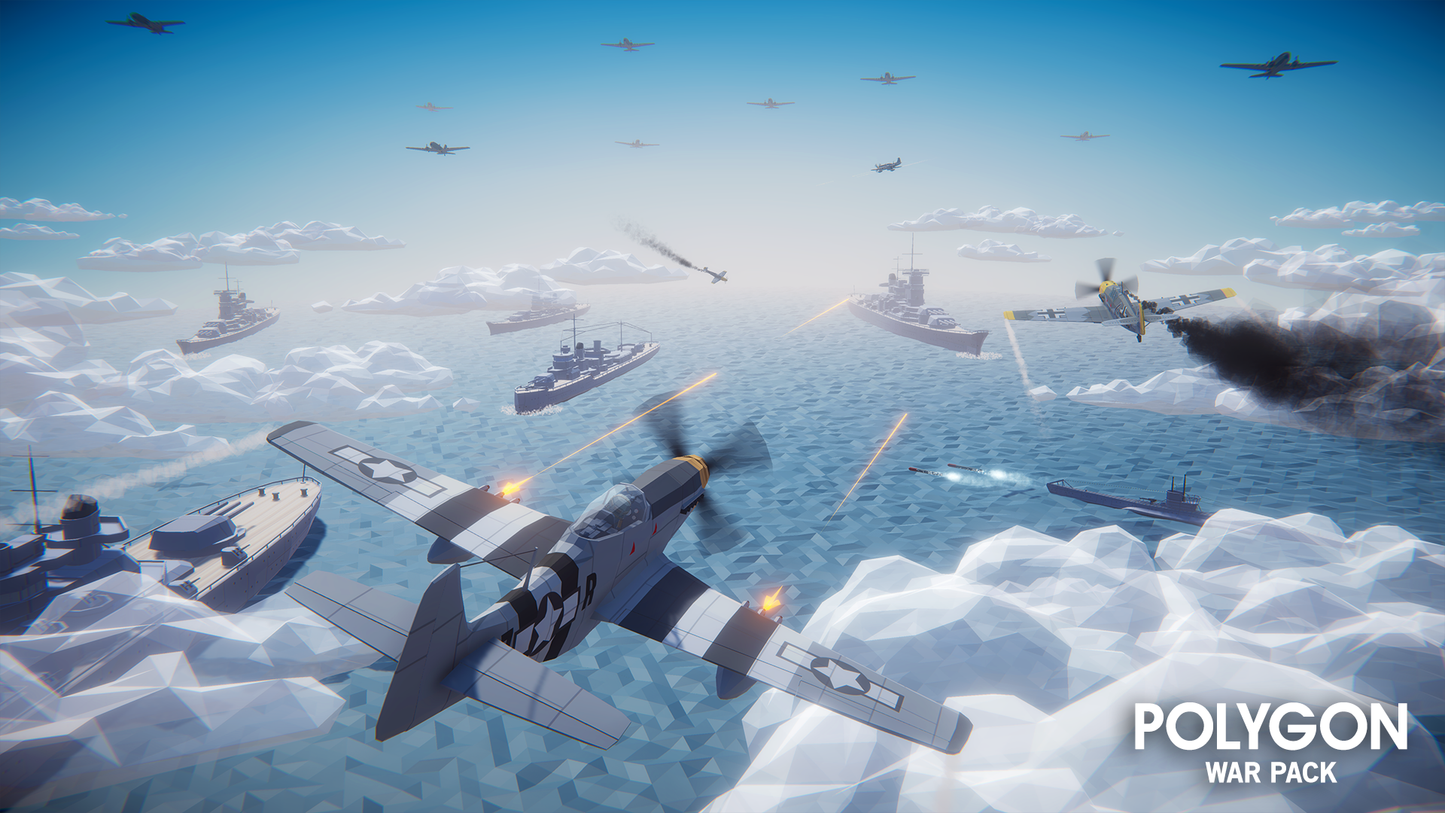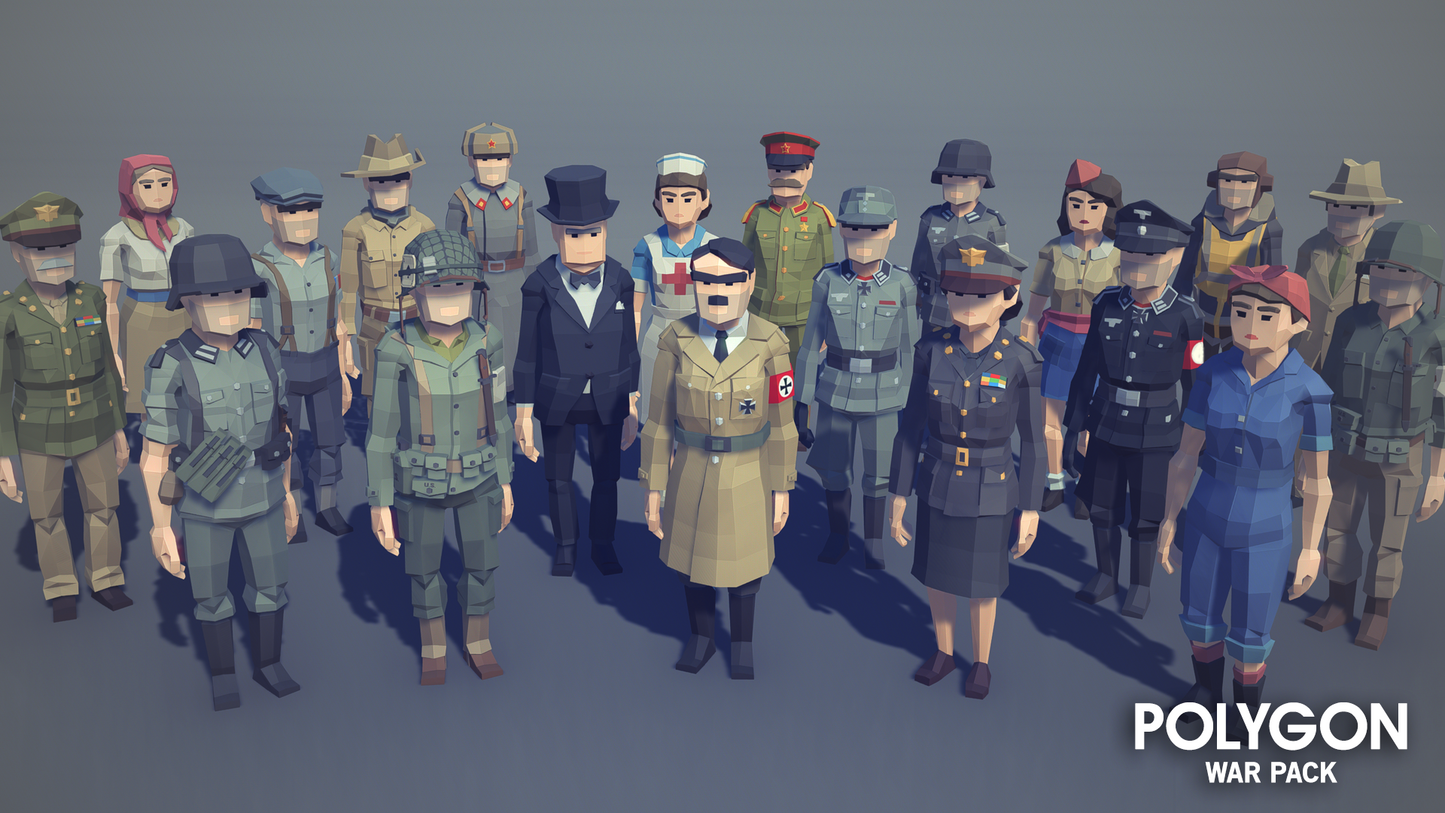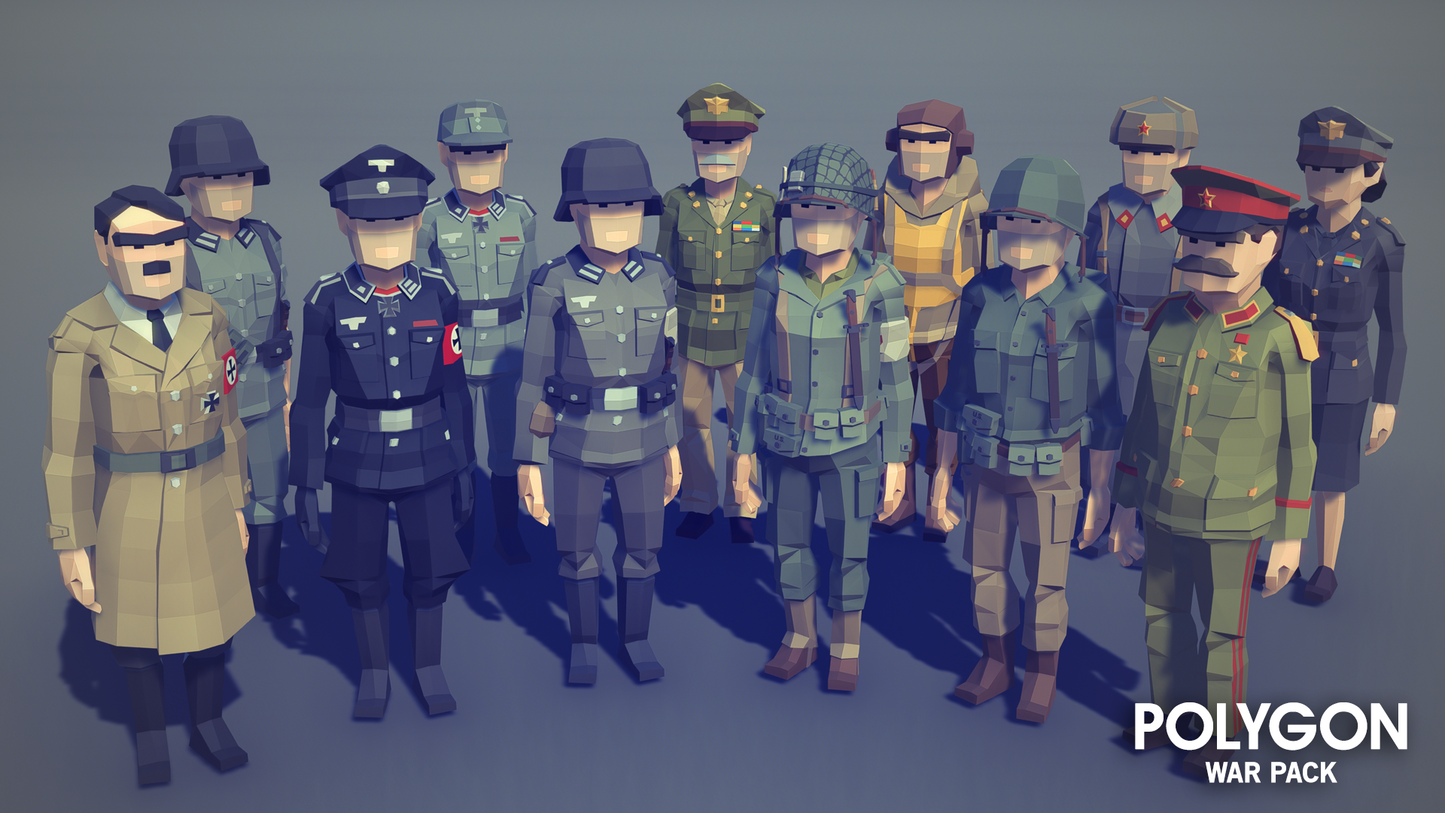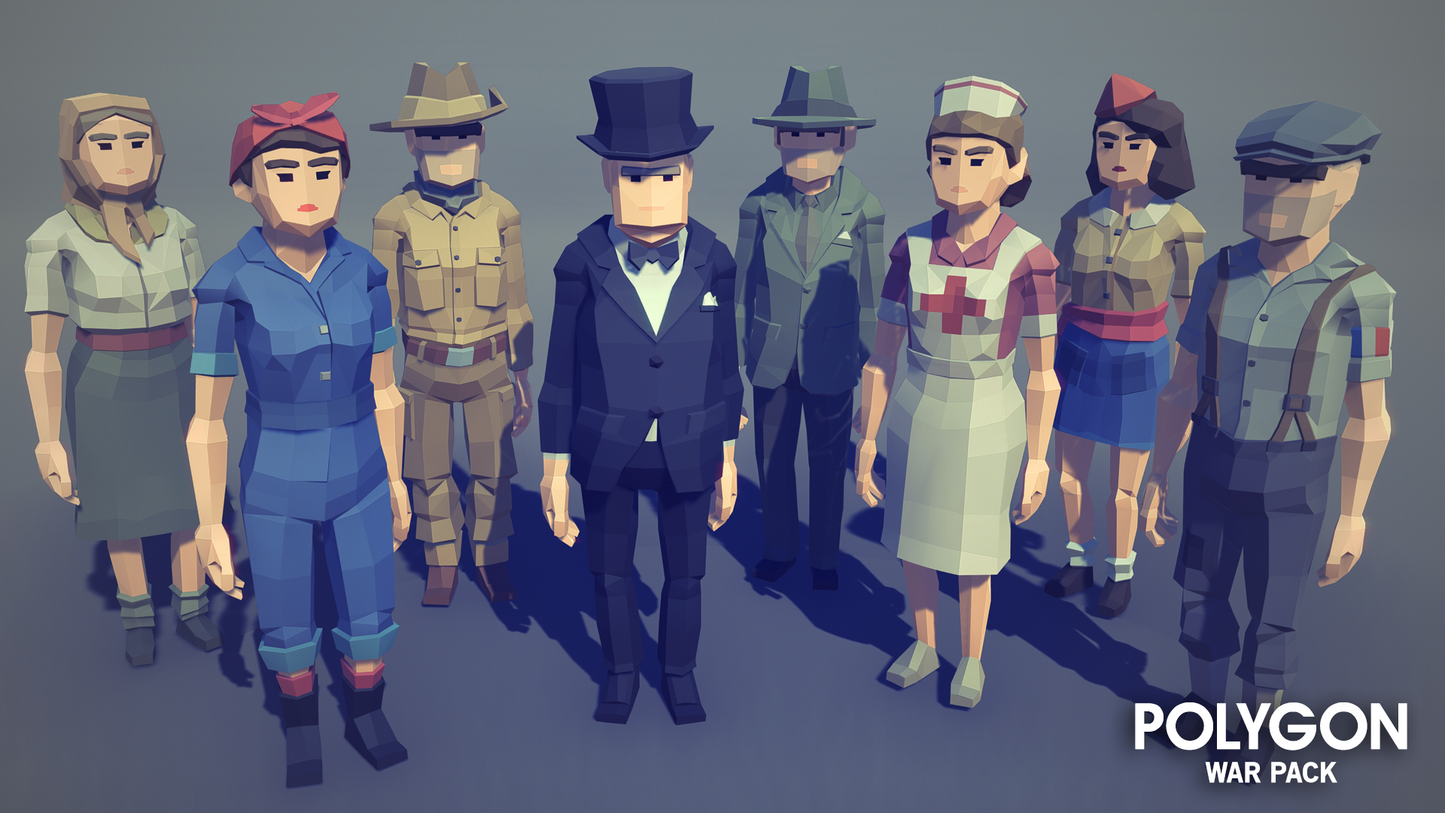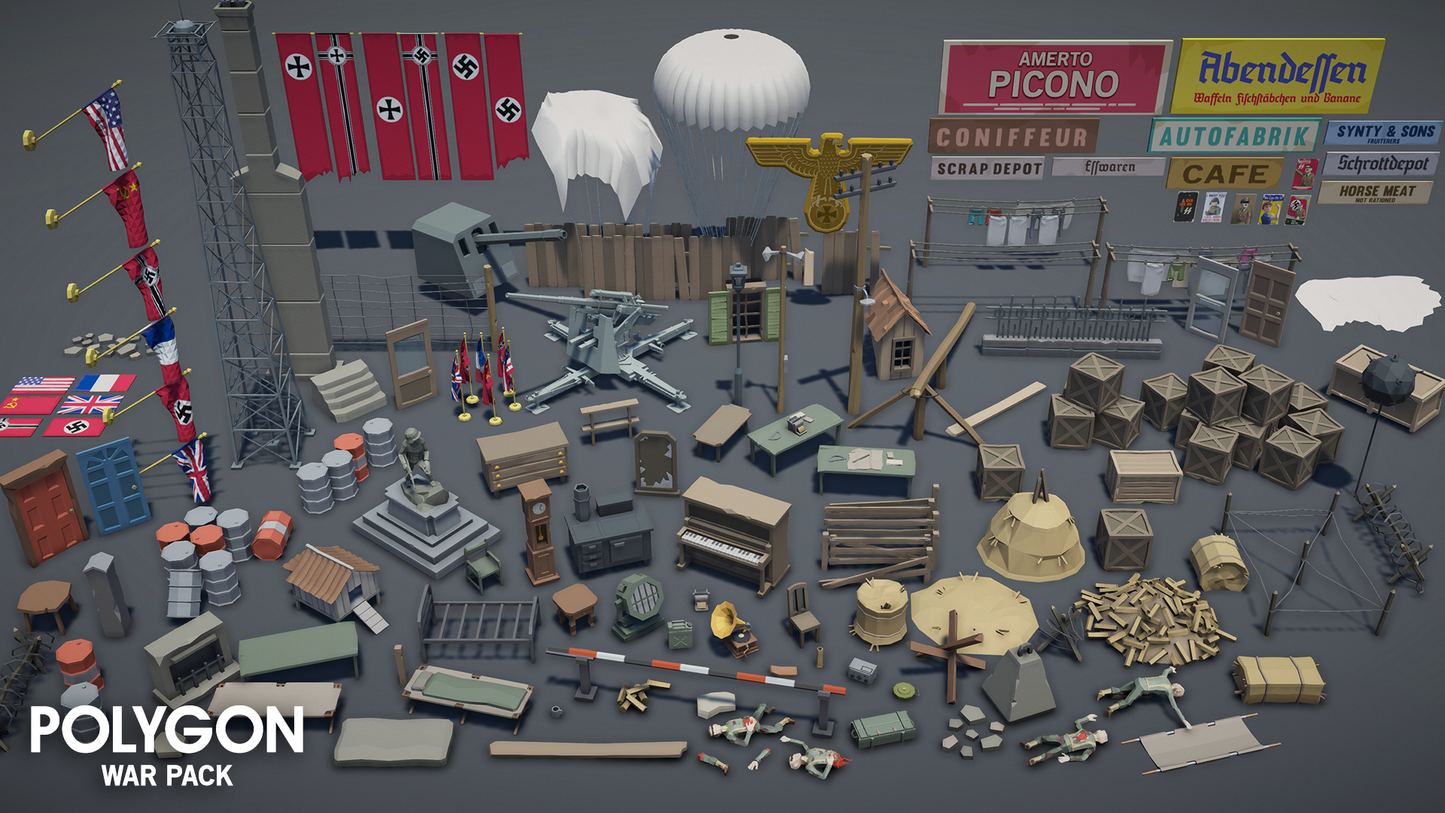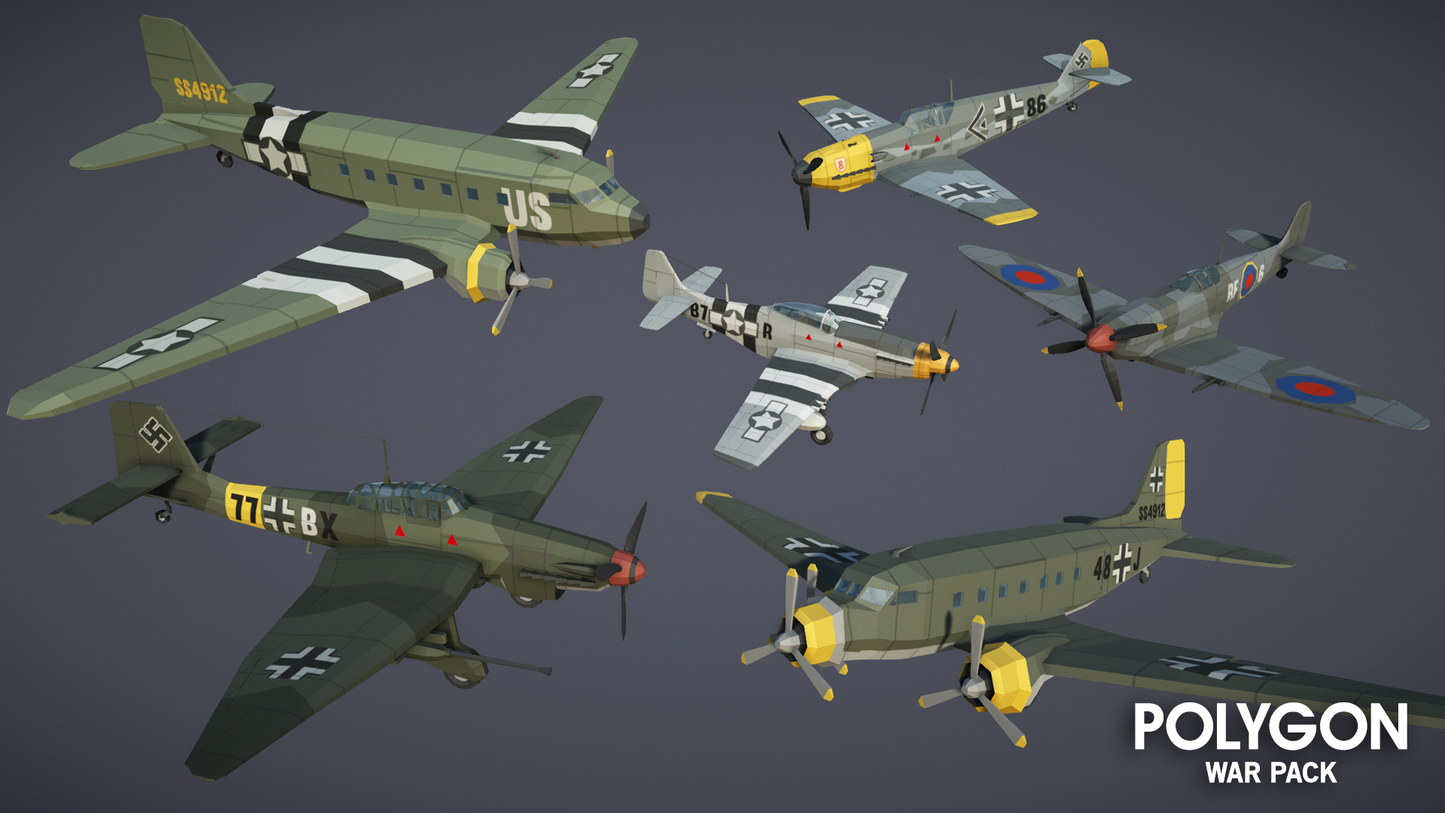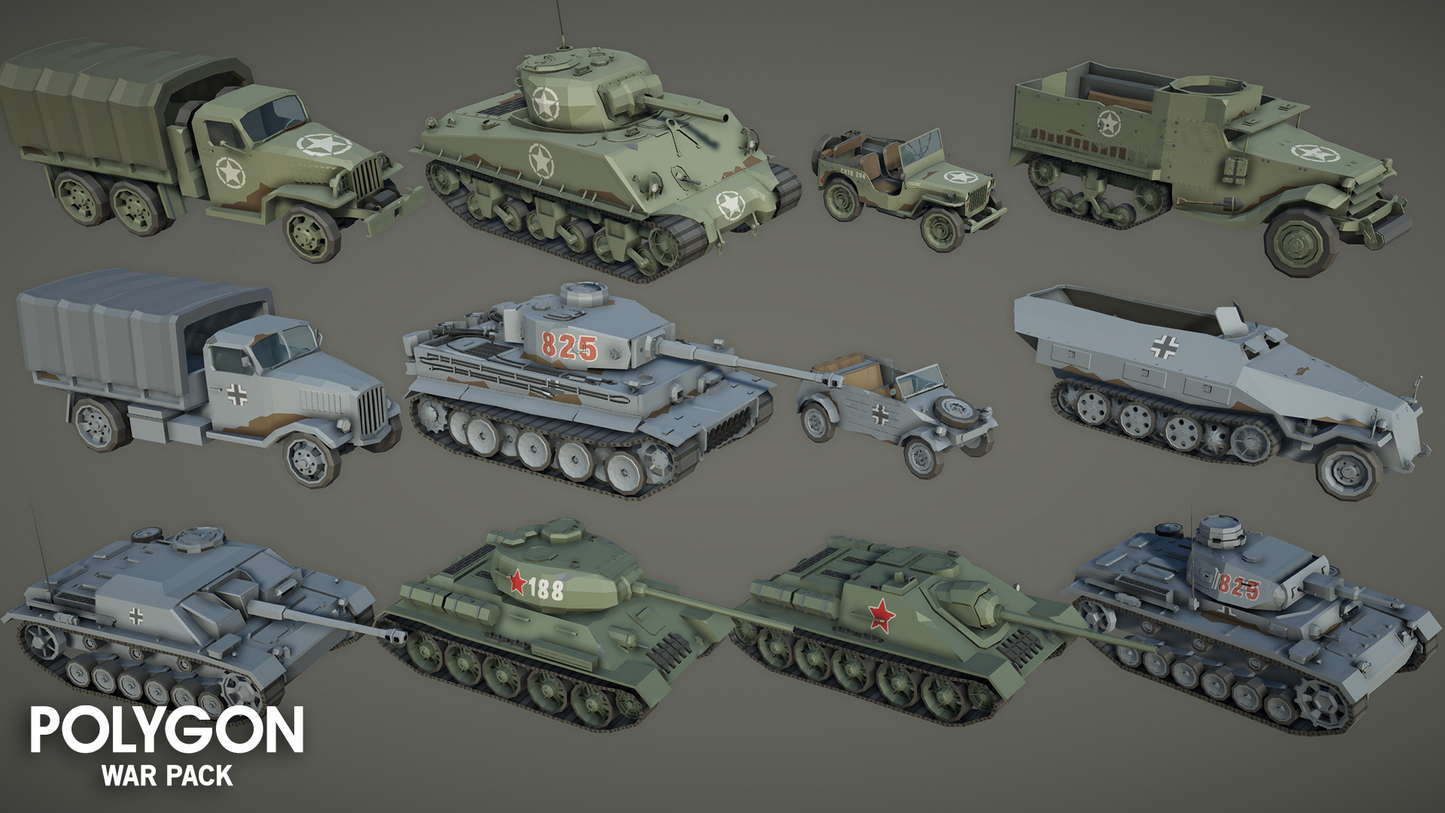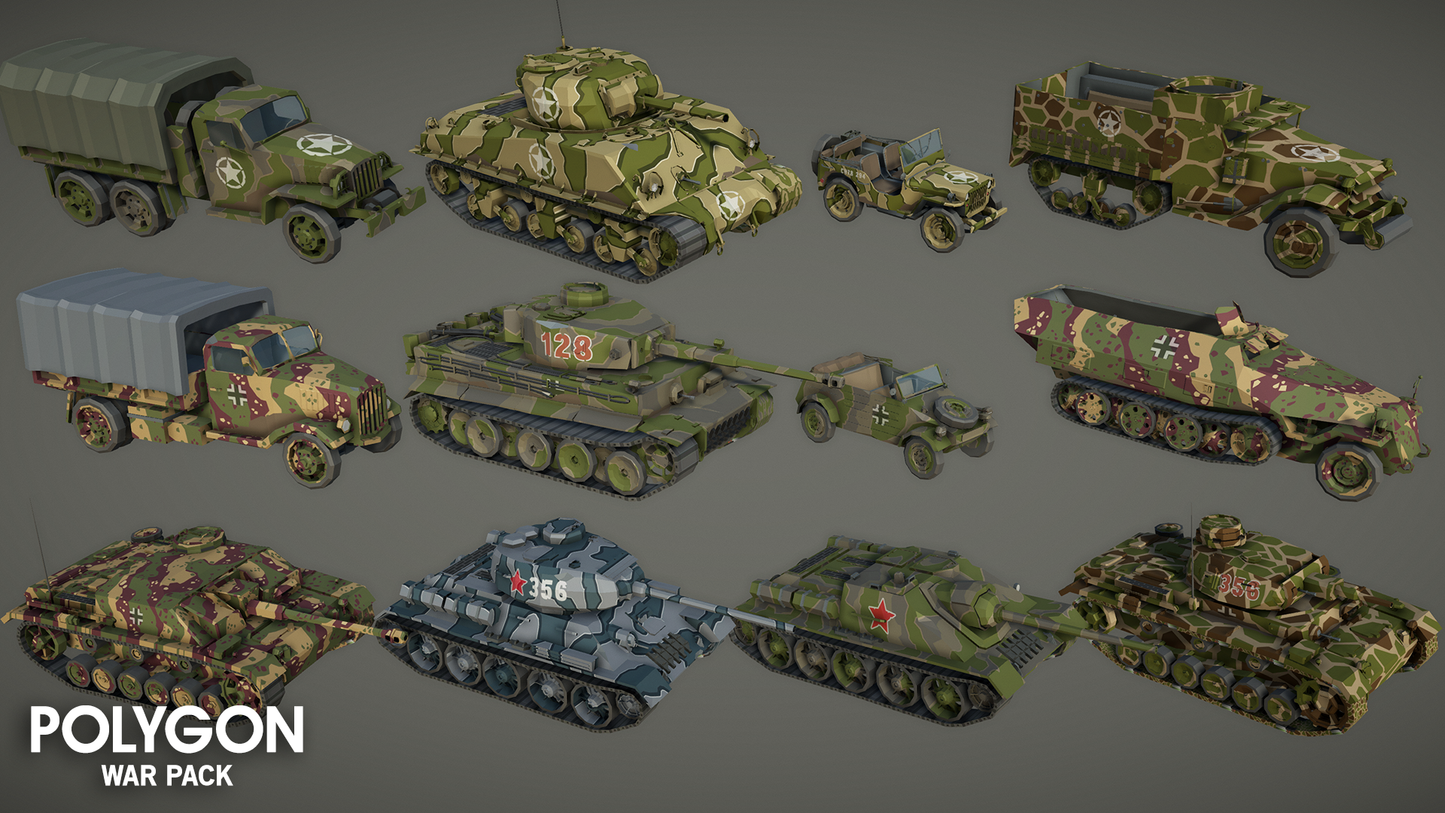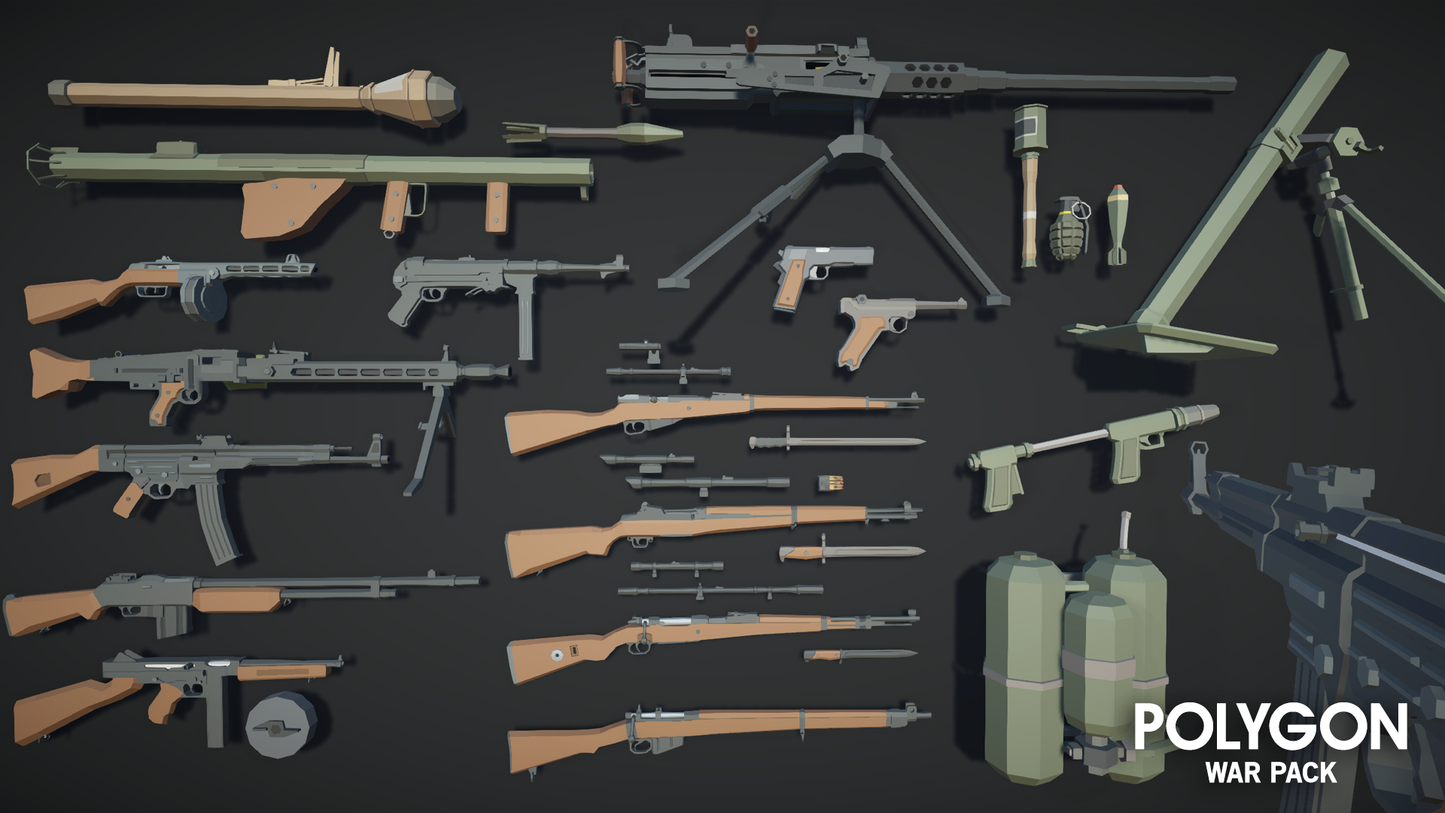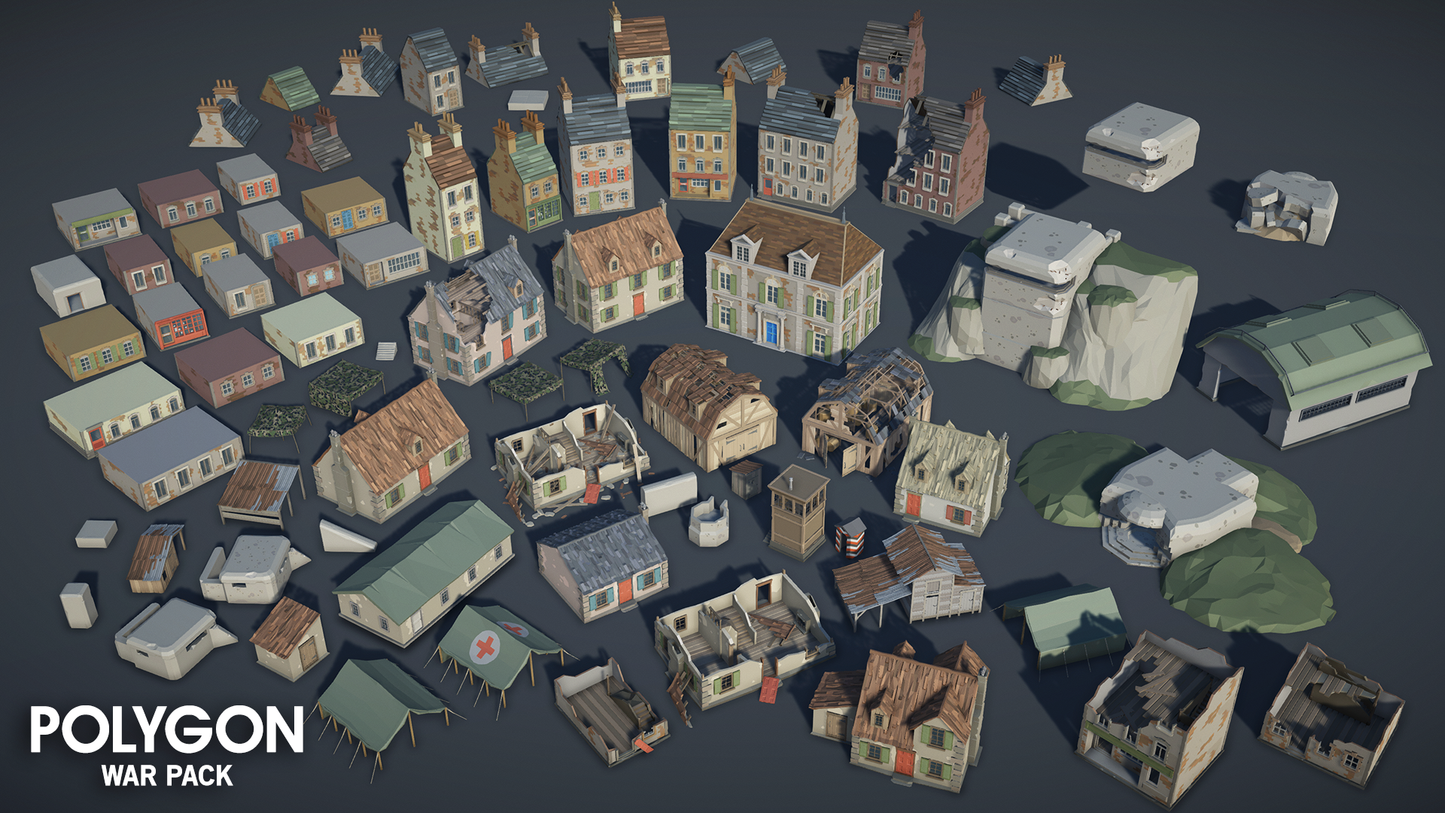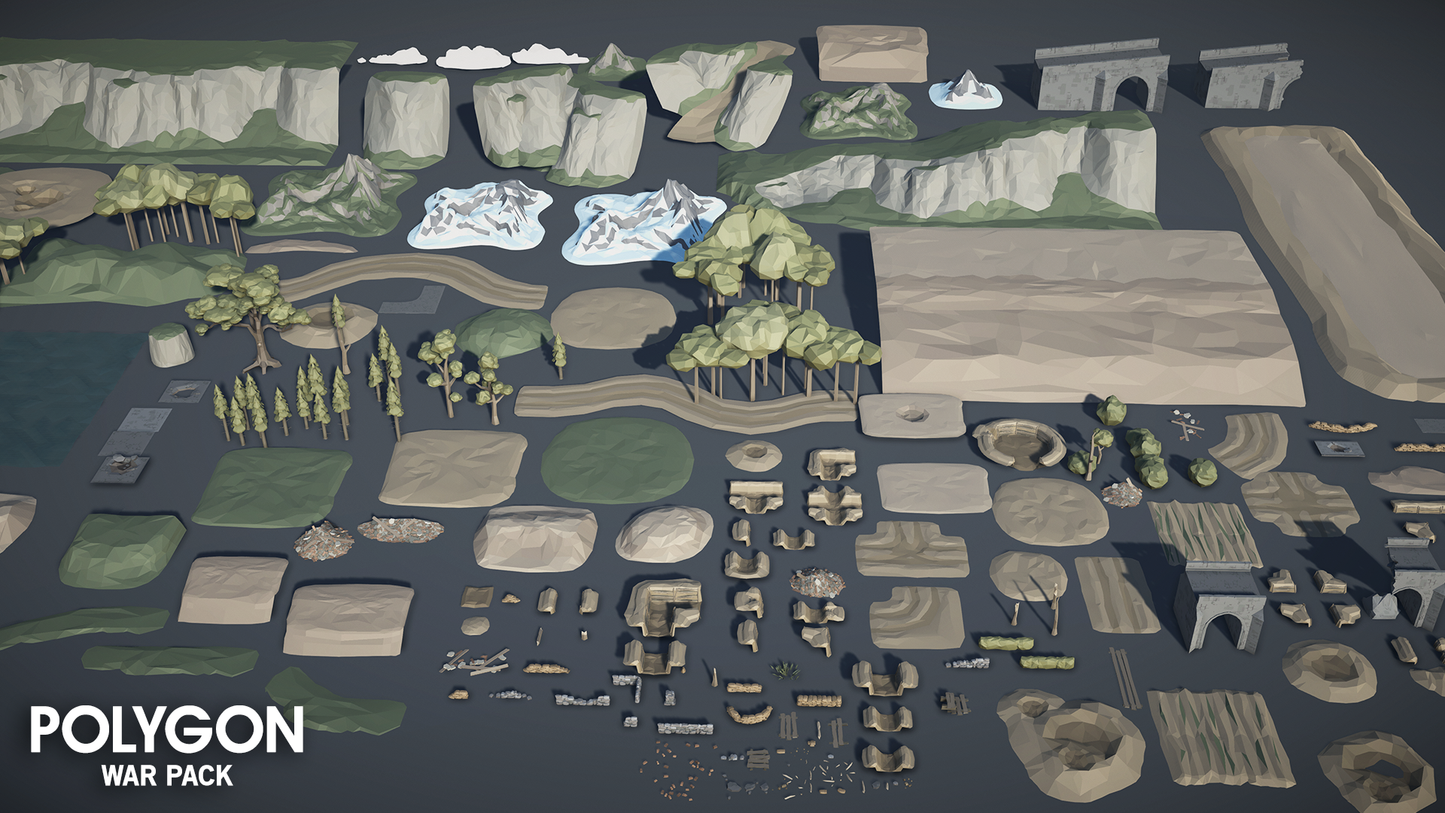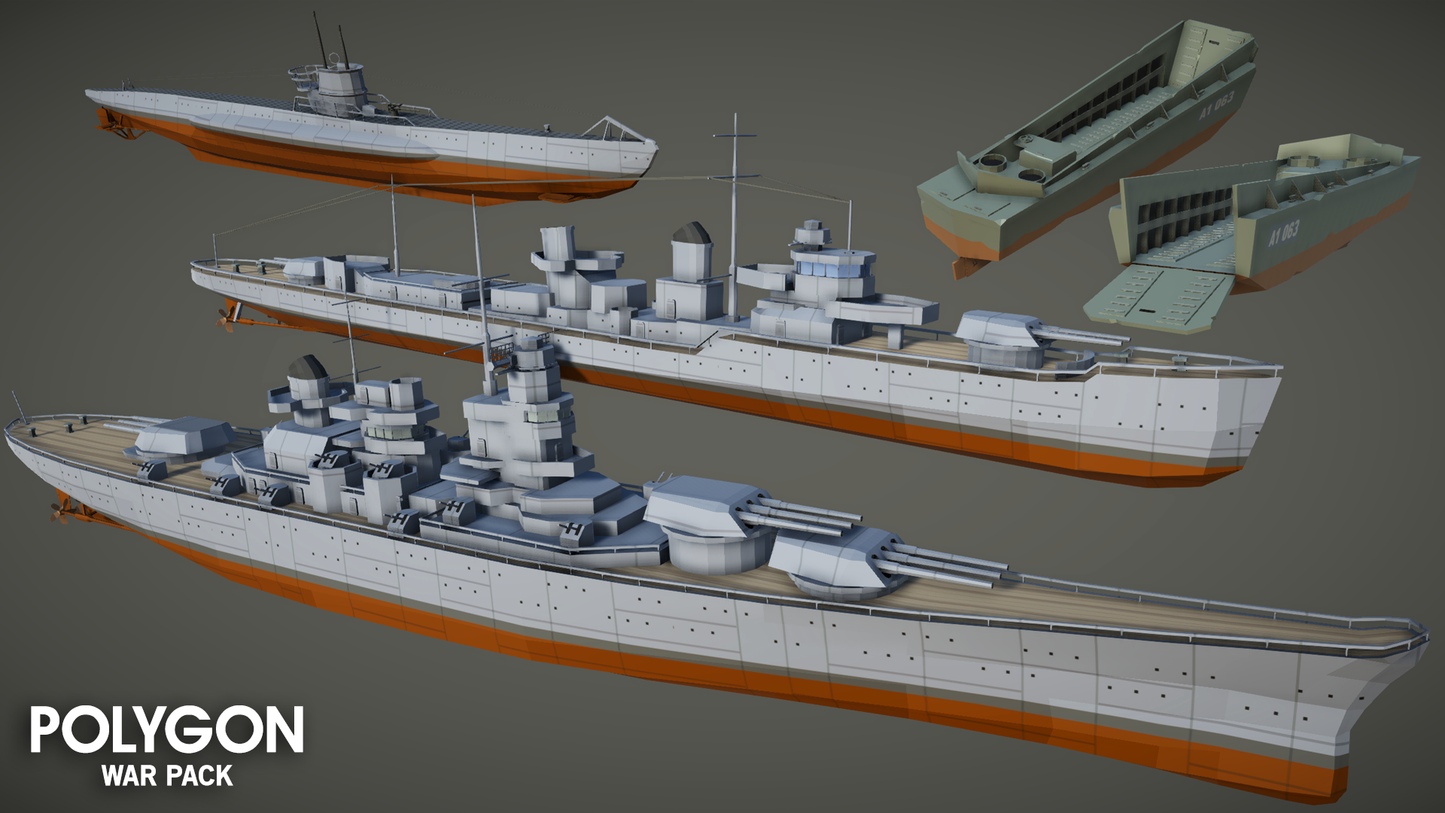 *Excludes New Releases and FREE Assets