Regular price
$149.99 USD
Sale price
$74.99 USD
Unit price
per
BYOB 50% Off
Sold out
5 seats per copy - Licence
SIMPLE APOCALYPSE - Cartoon Assets
A massive asset pack of Apocalypse Environments, Vehicles, Characters, Props, Items, Weapons and Animations

Includes demo scene.
**Looks great in VR and on mobile**
ASSETS
22 Characters with 3 skin tone variations
Bio hazard Guy, Businessman Survivor, Doctor, Farmer Survivor, Female Hero, Female Pyro, Female Soldier, Female trench coat Survivor, Hazard Survivor, Injured Survivor, Male 01 Survivor, Male 02 Survivor, Male 03 Survivor, Male Hunter Survivor, Male Trench coat Survivor, Old man survivor, Prisoner Survivor, Road worker Survivor, Scout, Survivor 01, Survivor 02 and Sheriff

28 Zombies with 3 skin tone variations
Airport Security Zombie, Airport worker Zombie, Bellhop Zombie, Businessman Zombie, Cheerleader Zombie, Clown Zombie, Farmer Zombie, Farmers Daughter Zombie, Firefighter Zombie, Football Player Zombie, Grandma Zombie, Hobo Zombie, Industrial Zombie, Mechanical Zombie, Mountie Zombie, Pilot Zombie, Pimp Zombie, Prisoner Zombie, Prostitute Zombie, Road Worker Zombie, Robber Zombie, Runner Zombie, Santa Zombie, Shopkeeper Zombie, Soldier Zombie, Street man Zombie, Tourist Zombie and Trucker Zombie

35 vehicle assets 
Including 25 zombie killing machines.From armored school buses to campers this vehicle set comes with a huge variety of gameplay potential. 

119 Building assets
Heaps of buildings including a Hospital, Motel, Strip mall, Trailer park set, Diner, Suburbia set, Intercity set. 

67 Environment assets
Roads, crashed plane, forest tiles, ground tiles, subway entrance, power poles, trees etc

48 Item Assets
Survival gear etc

404 Prop assets
Quarantine props, Military stuff, Body bags, survival gear, rafts, playgrounds, furniture etc

75 Weapon assets
Melee weapons set. Gun set with attachments.

43 Character Animations
Idle, Walk, Run, Wave, Sitting, Wave, CheckWatch, Wipe Mouth, Running Jump, Standing Jump, Falling, Death 01, Death 02, Leaning Against Wall, Smoking, SexyDance, CrossArms, Hands On Hips, Idle Cross Arms, Idle Hands On Hips, Crouch Down, Crouch Idle, Crouch Up, Grenade Throw, Salute, Handgun Shoot, Handgun Reload, Auto Single Shot, Auto Full Auto Shoot, Auto Reload, Sub Machine Gun Single shot, Submachine Gun Full Auto Shoot, Submachine Gun Reload, Shotgun Shoot, Shotgun Reload, MiniGun shoot, MiniGun Idle, Rifle Shoot Reload, RPG Shoot, Bow load, Bow shoot, Bow Idle, Melee stab, Melee One handed and Melee Two handed
 View our tutorial on converting to the Universal Render Pipeline.
Change Log
1.25
- General pack cleanup (Unity)
- Fixed naming conventions (Unreal)
1.24
Unity
- Fixed broken FX prefabs
- Upgraded project to 2020.3
Unreal
- Removed starter content from project
1.23 - Changing the color of the medical crosses
1.22 - Main texture now in 2048x2048
1.21 - Fixed Idle animations not working issue
1.2 - Added Melee Animations
- Added Dead body prefabs
1.11 - Fixed female soldier prefab
1.1 - New rig - Tested with mocap data and ragdoll (added extra joints, fixed old hip rotation issue and added bend in the torso)
1.01 - Adding Zombie animations and FX from the trailer
Share
Amazing asset
This asset is so cool! It has everything you need for a game-apocalypse (equipment, weapons, vehicles, buildings, decorations, etc.), but the interiors for this asset are sold separately, which allows you to make the interiors only a separate scene, so that the interiors and exteriors of buildings are one scene you have to change the models, and also the sights for weapons you have to "cut"
Thanks, the review is appreciated.
View full details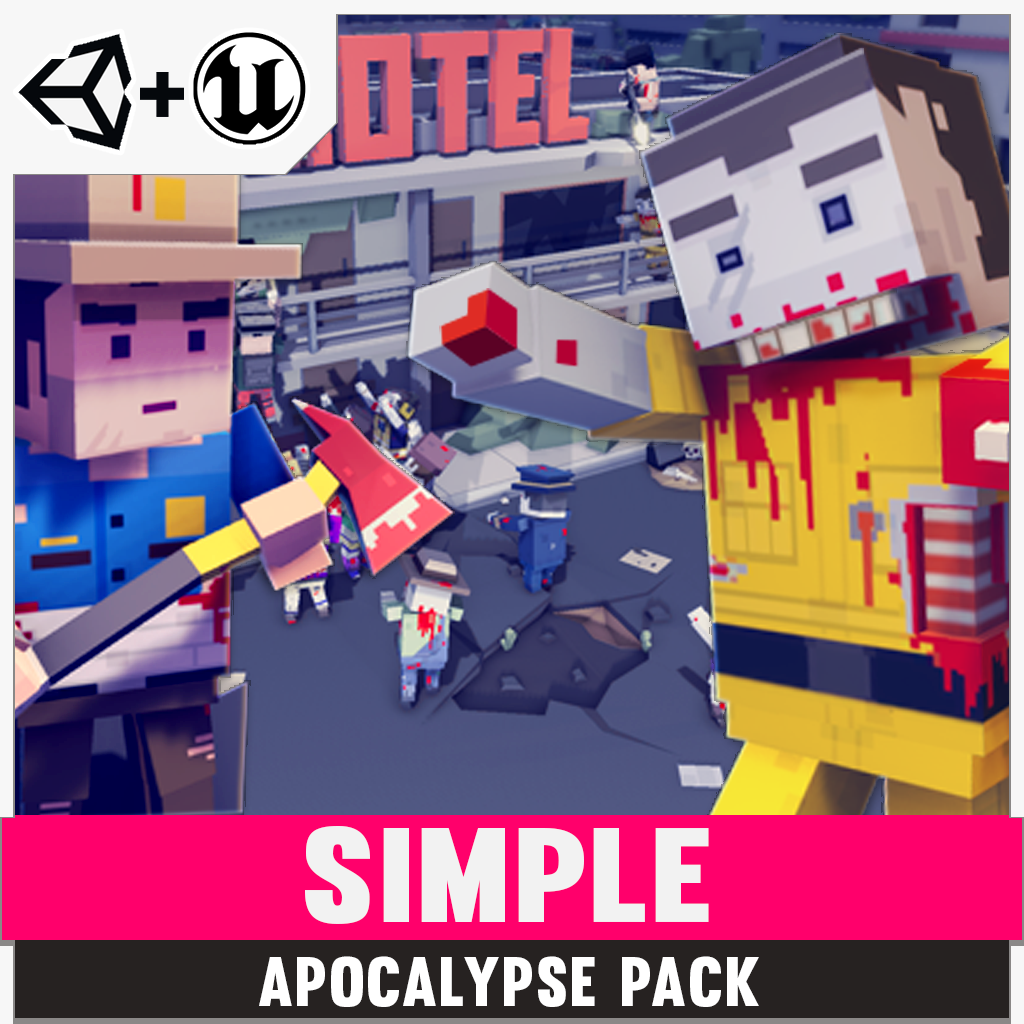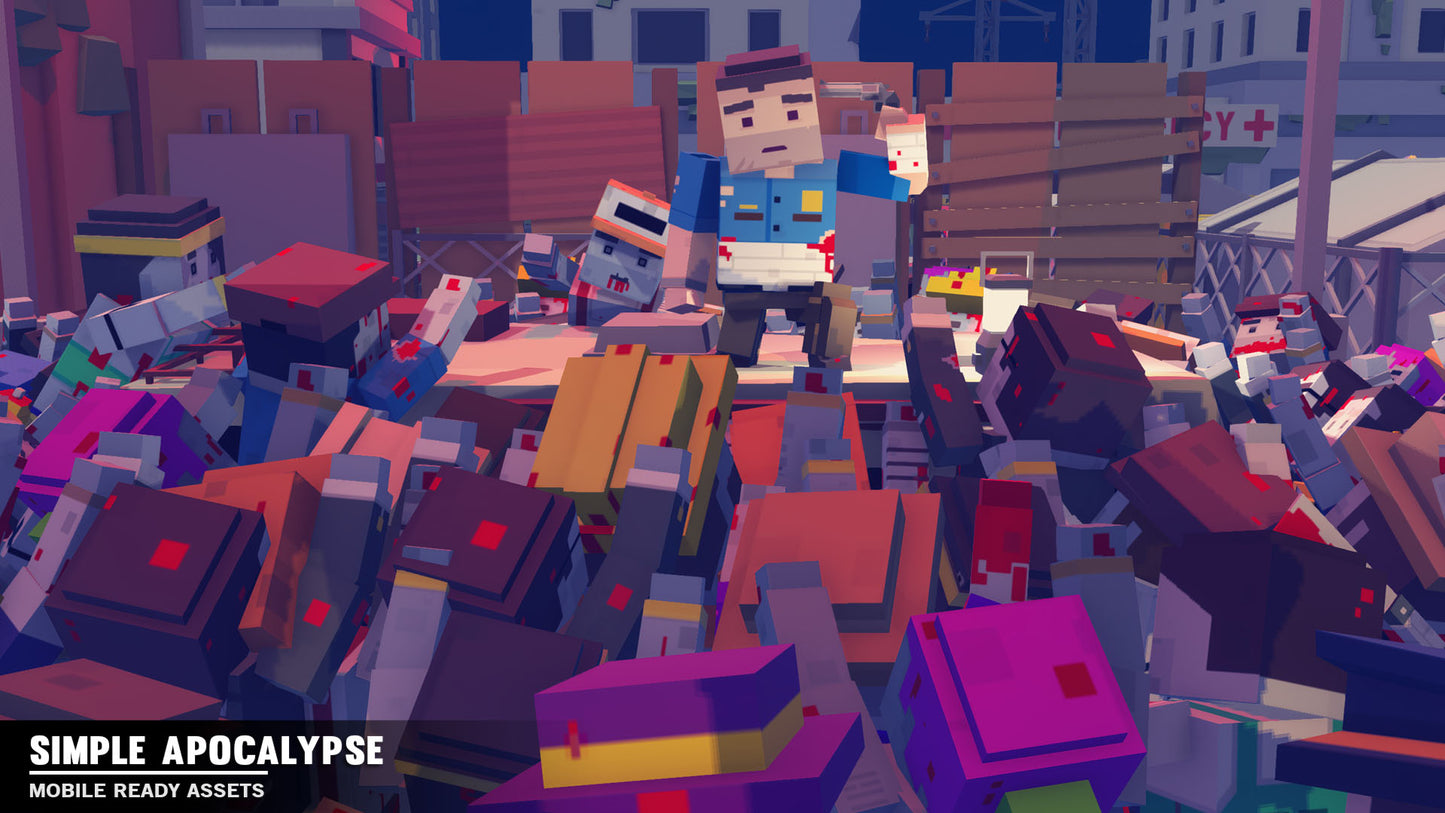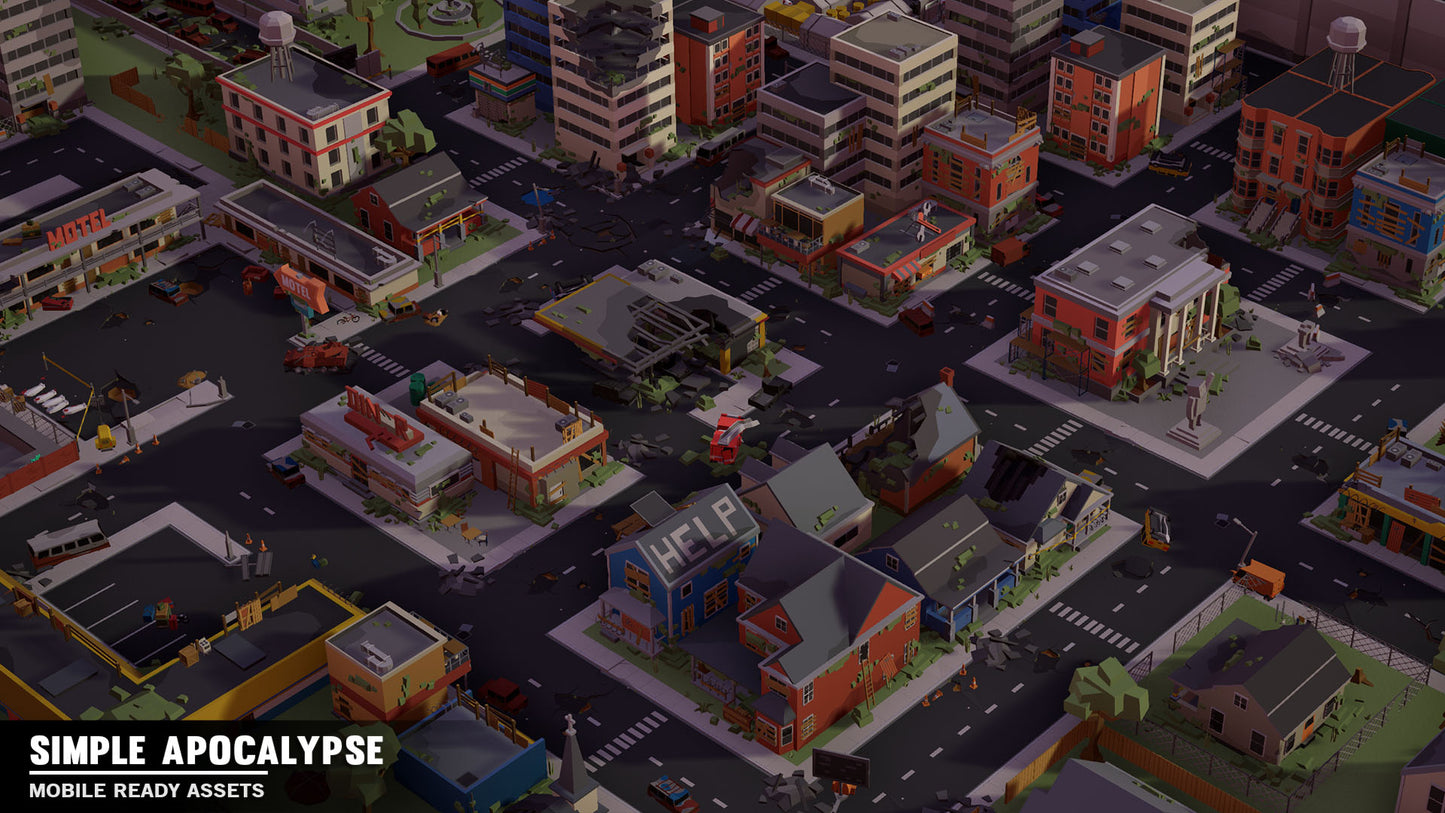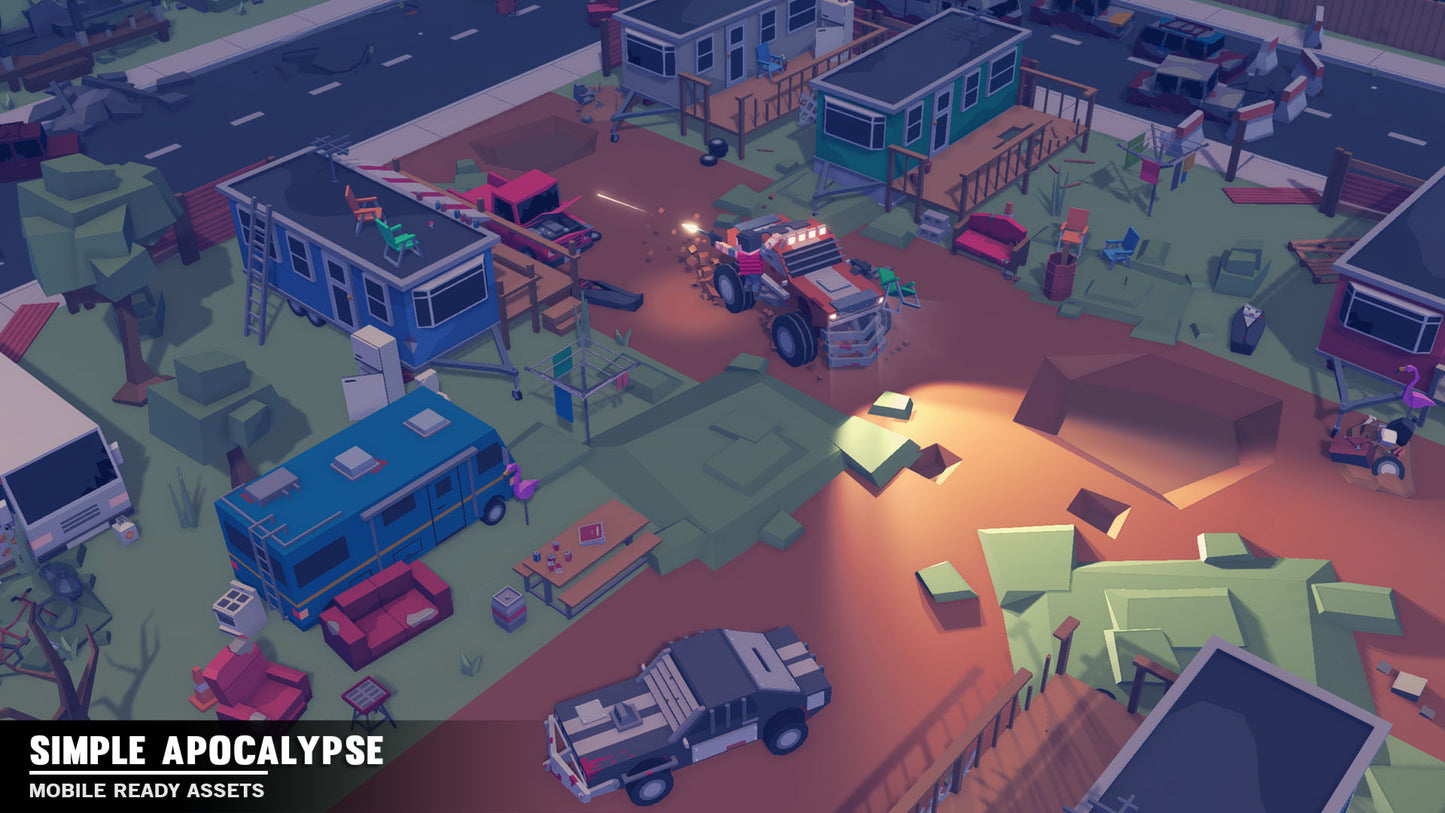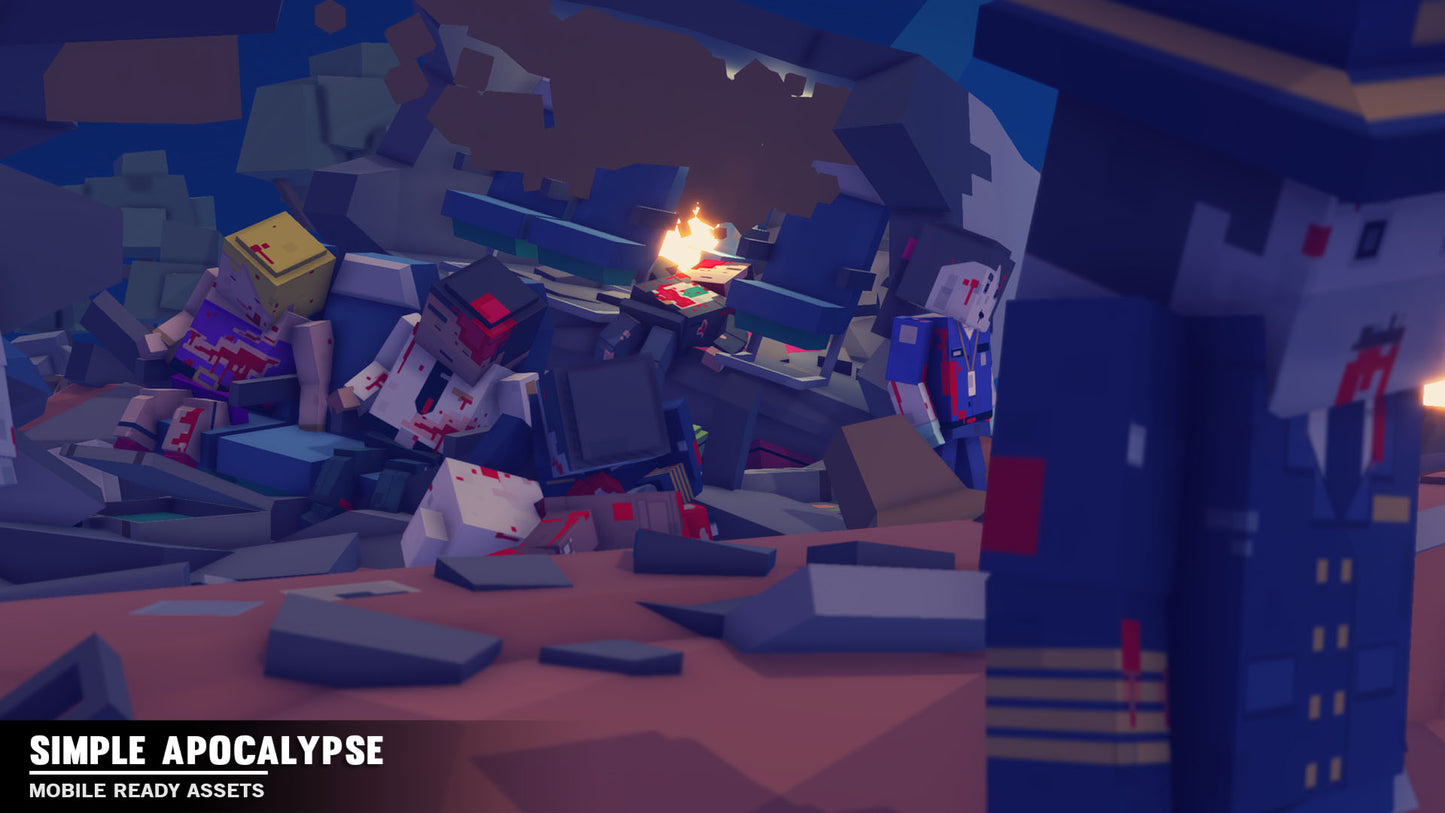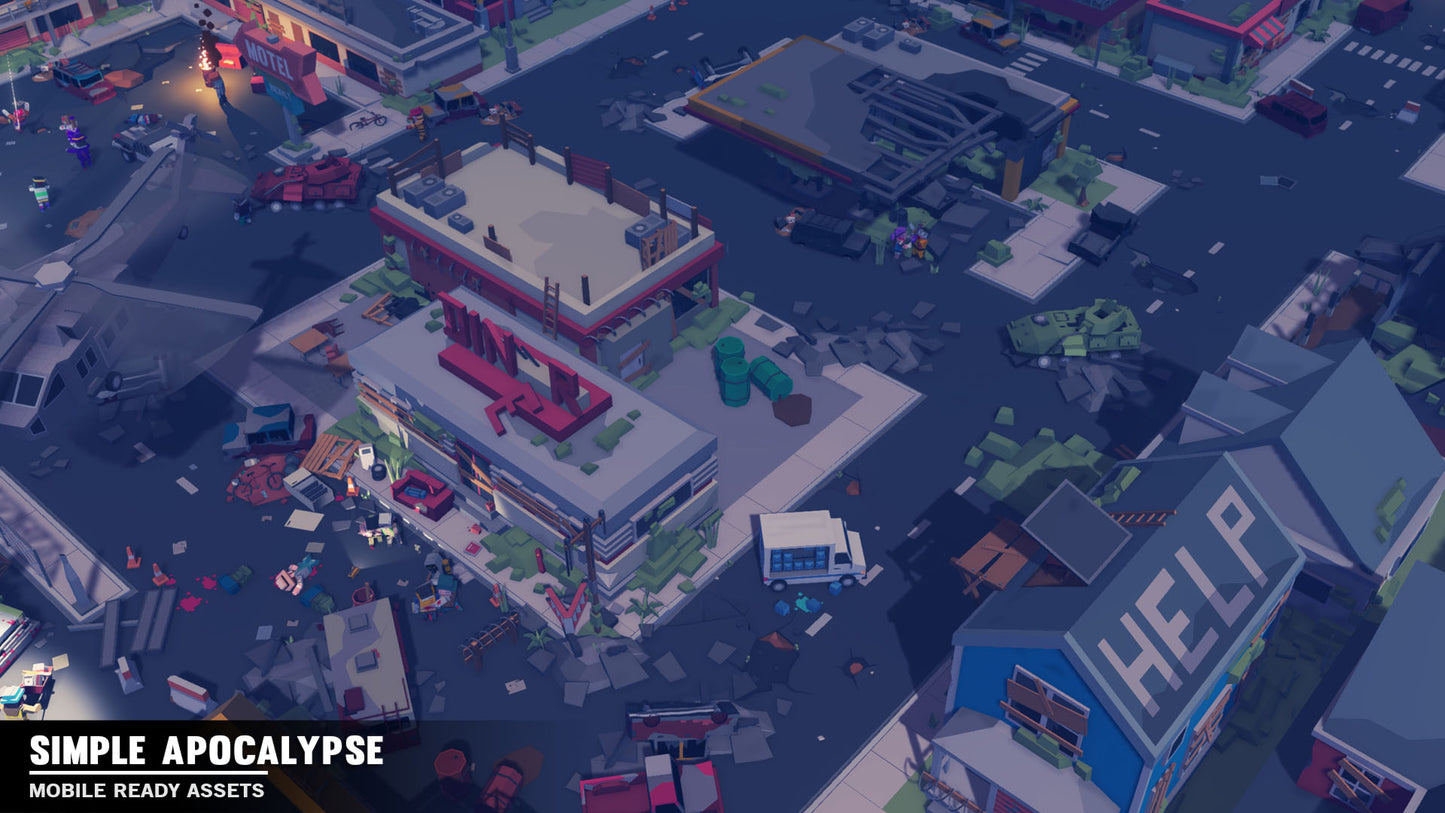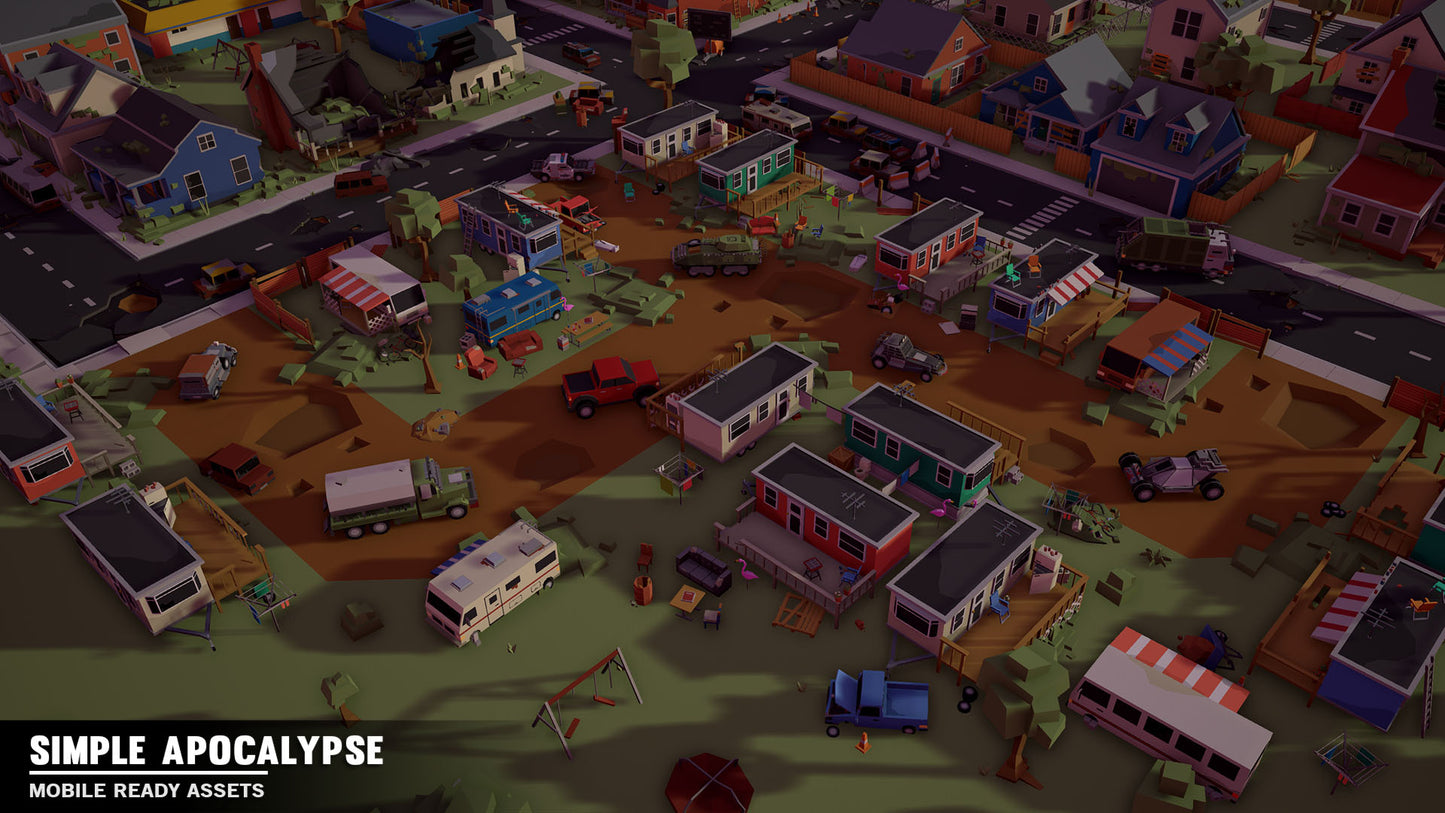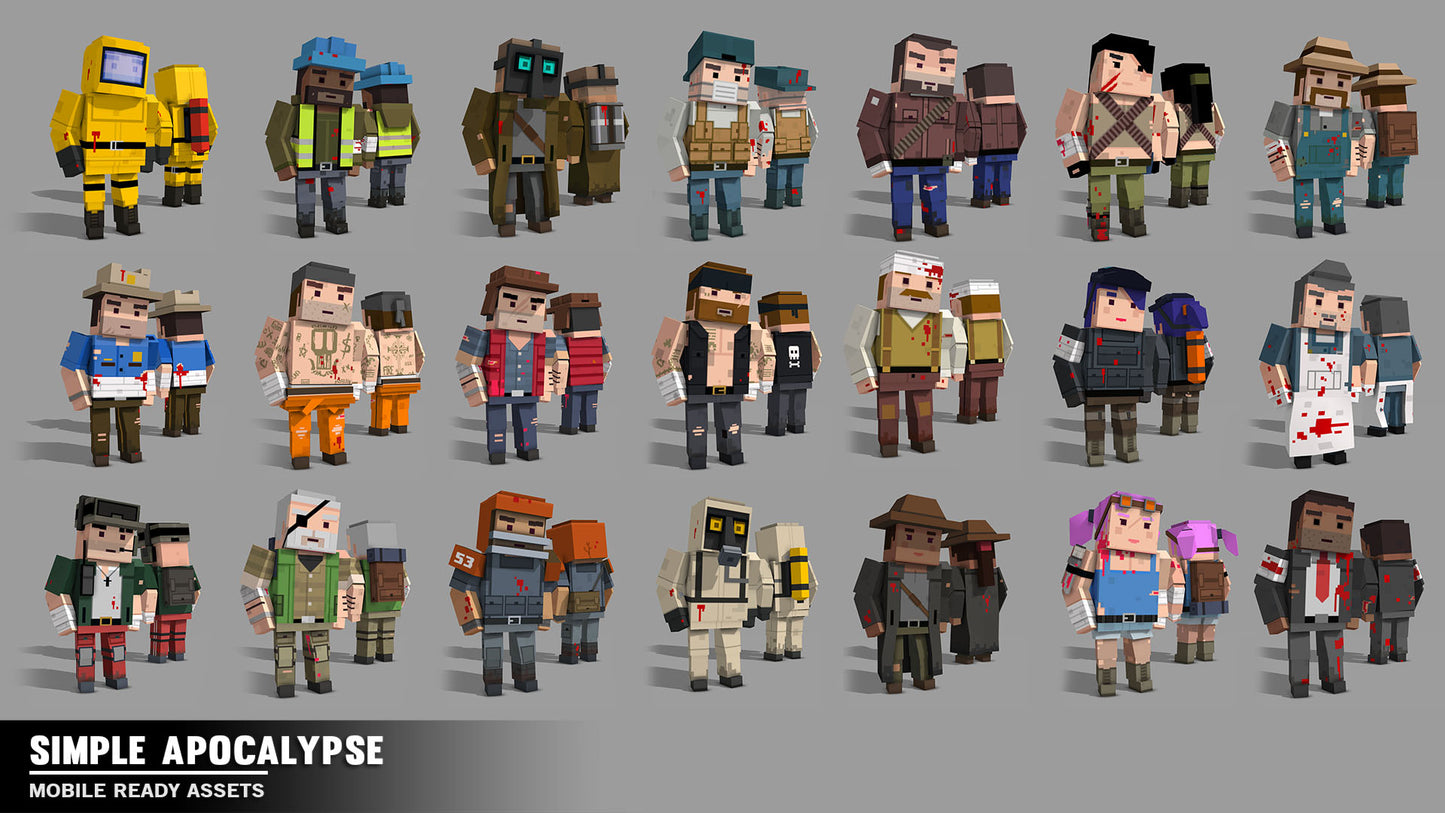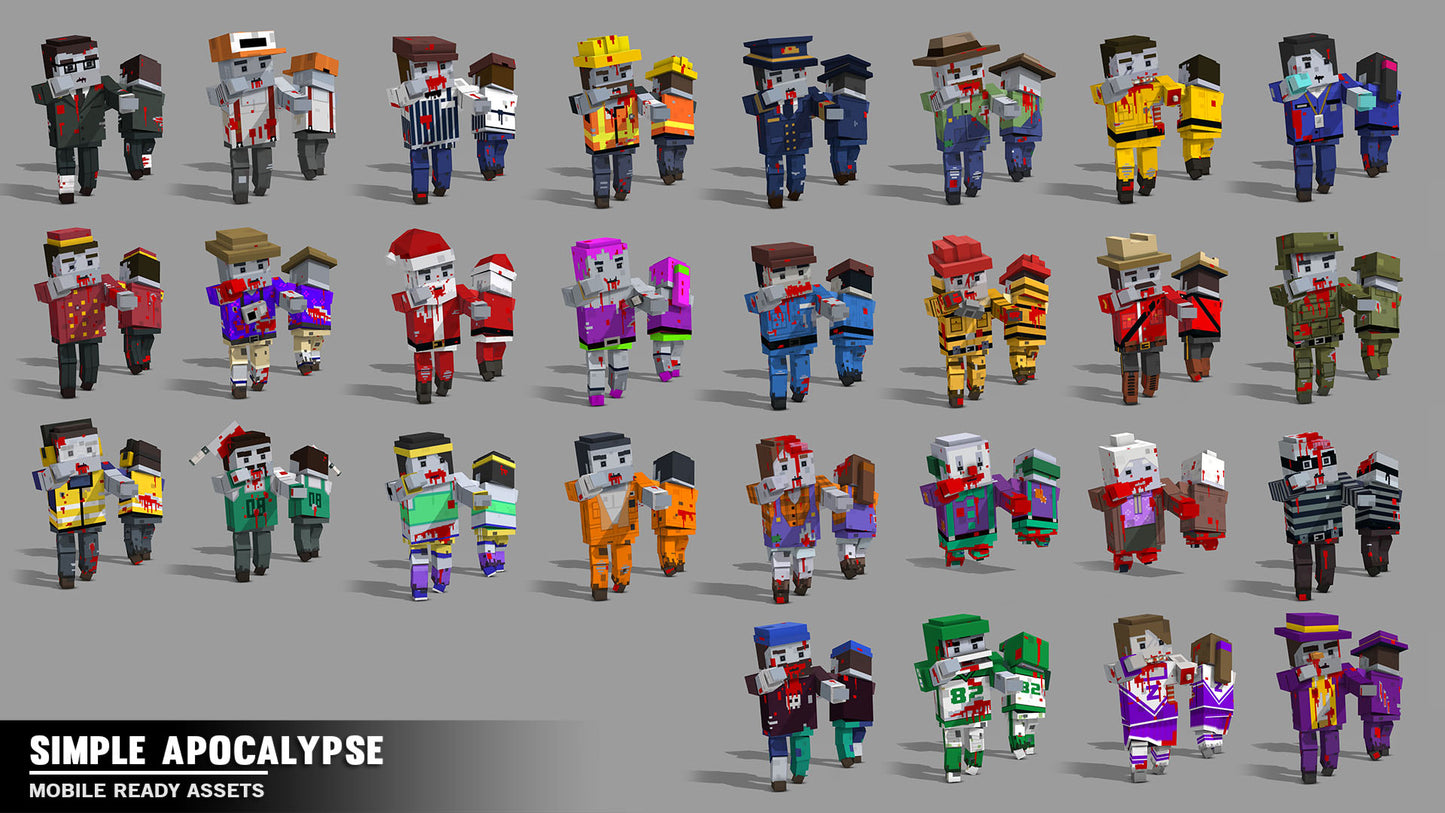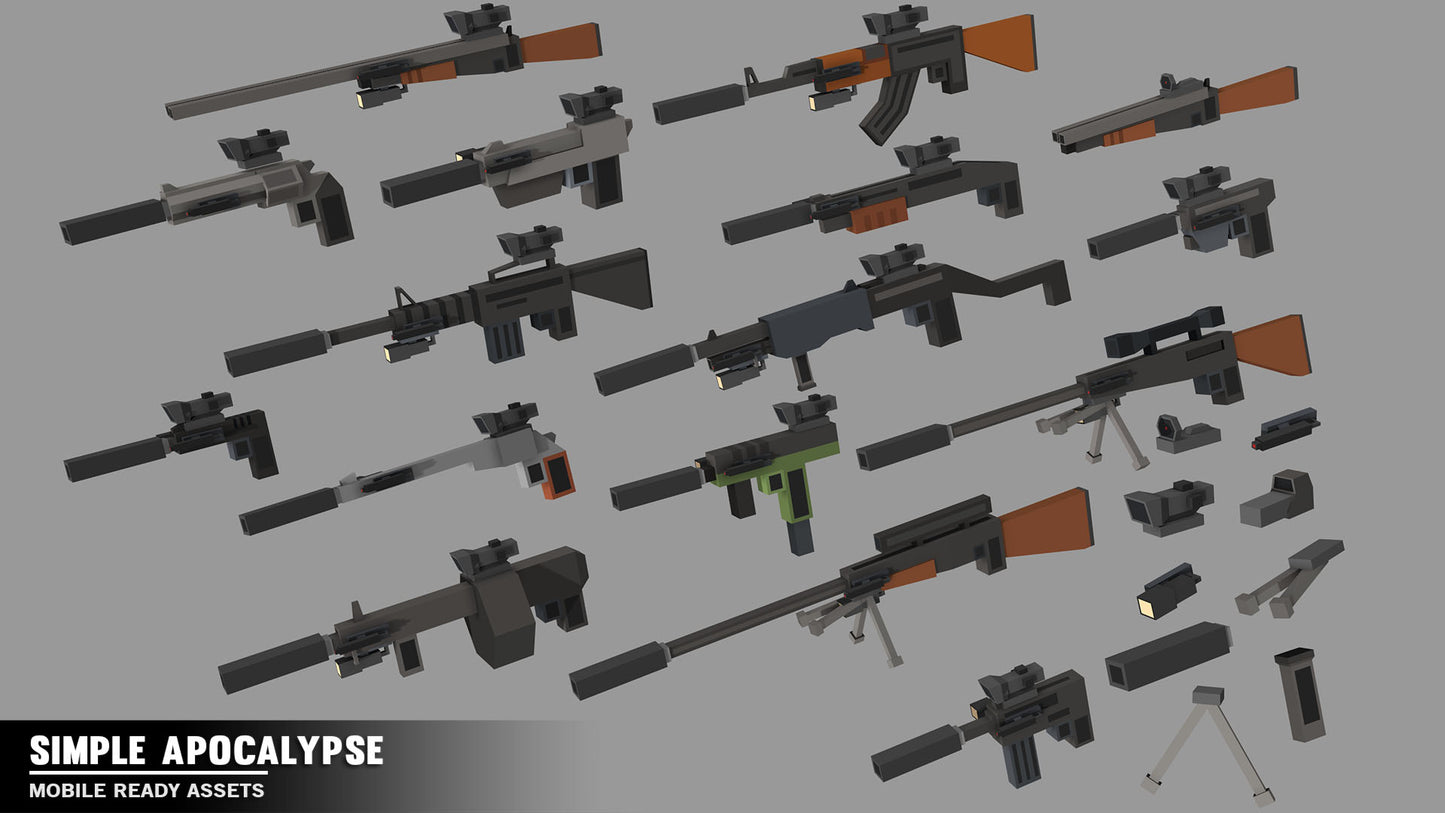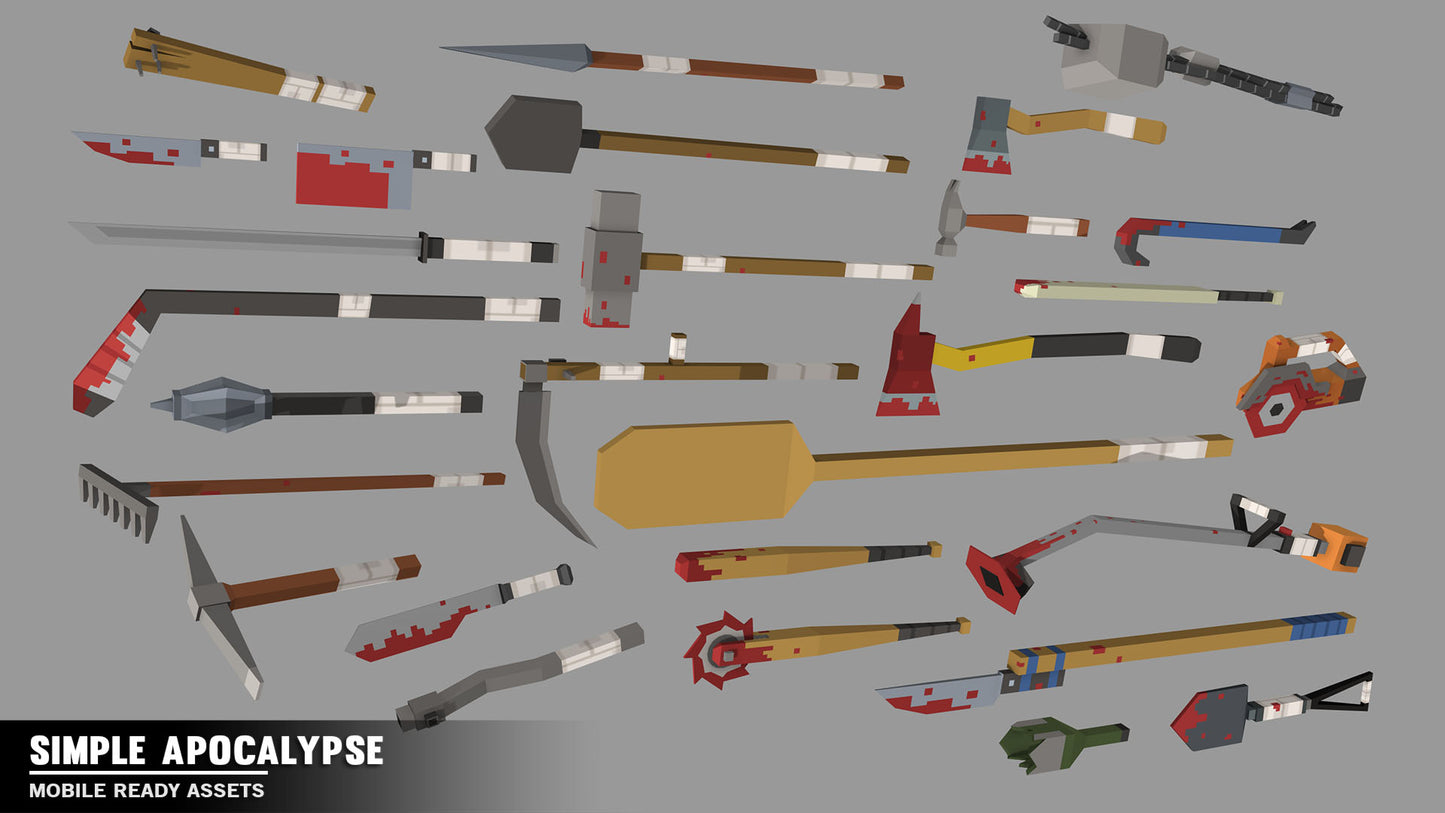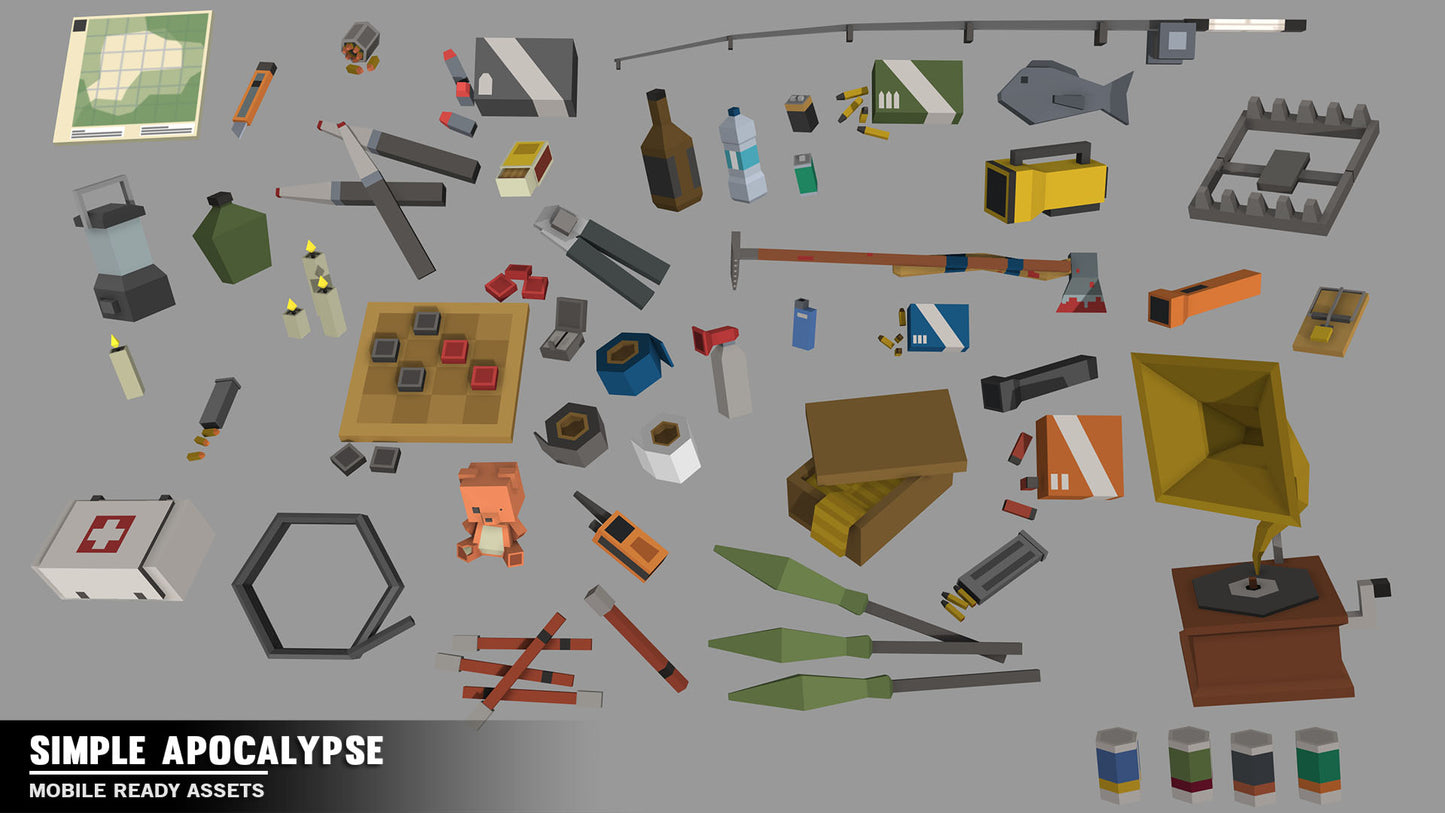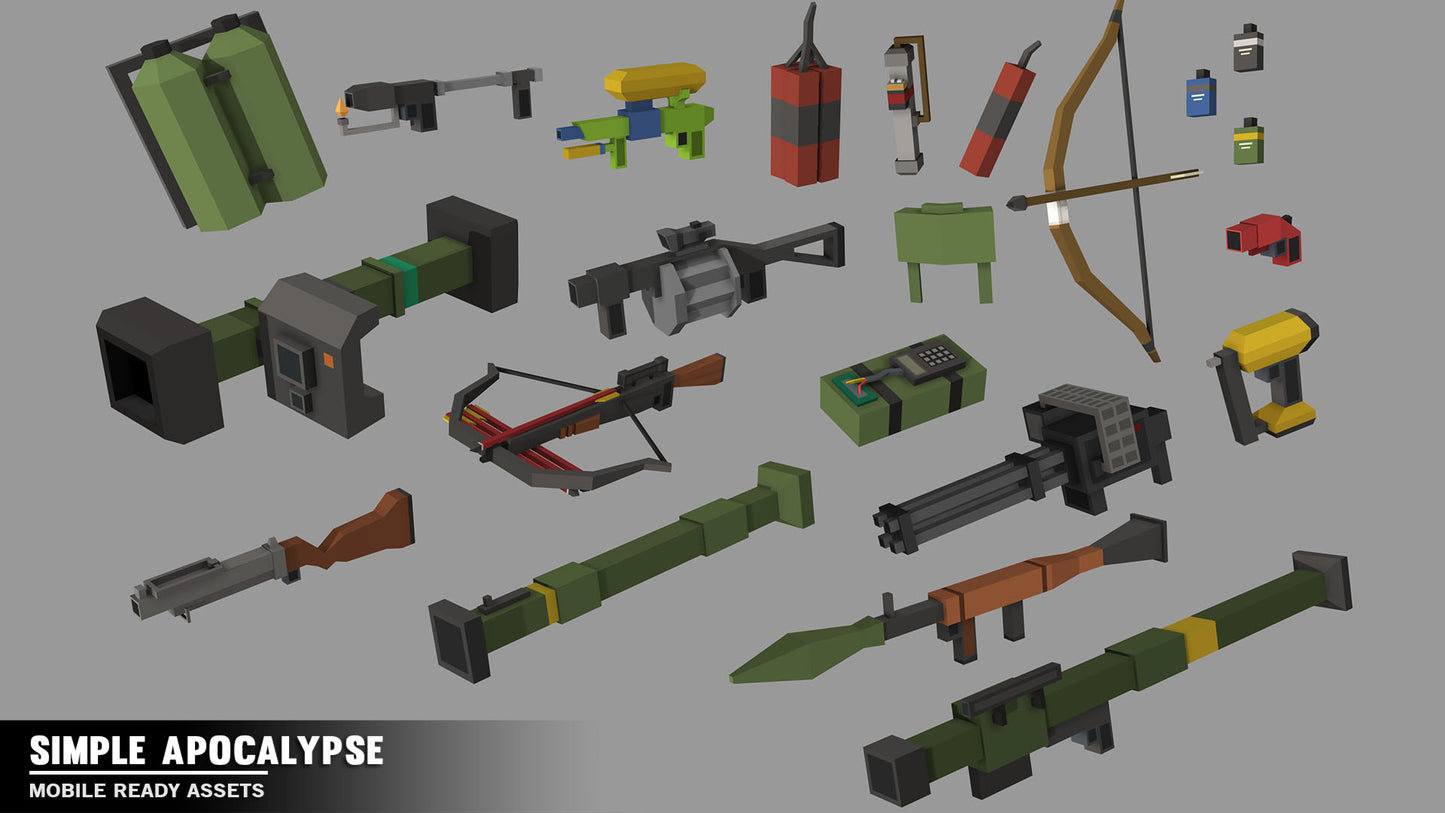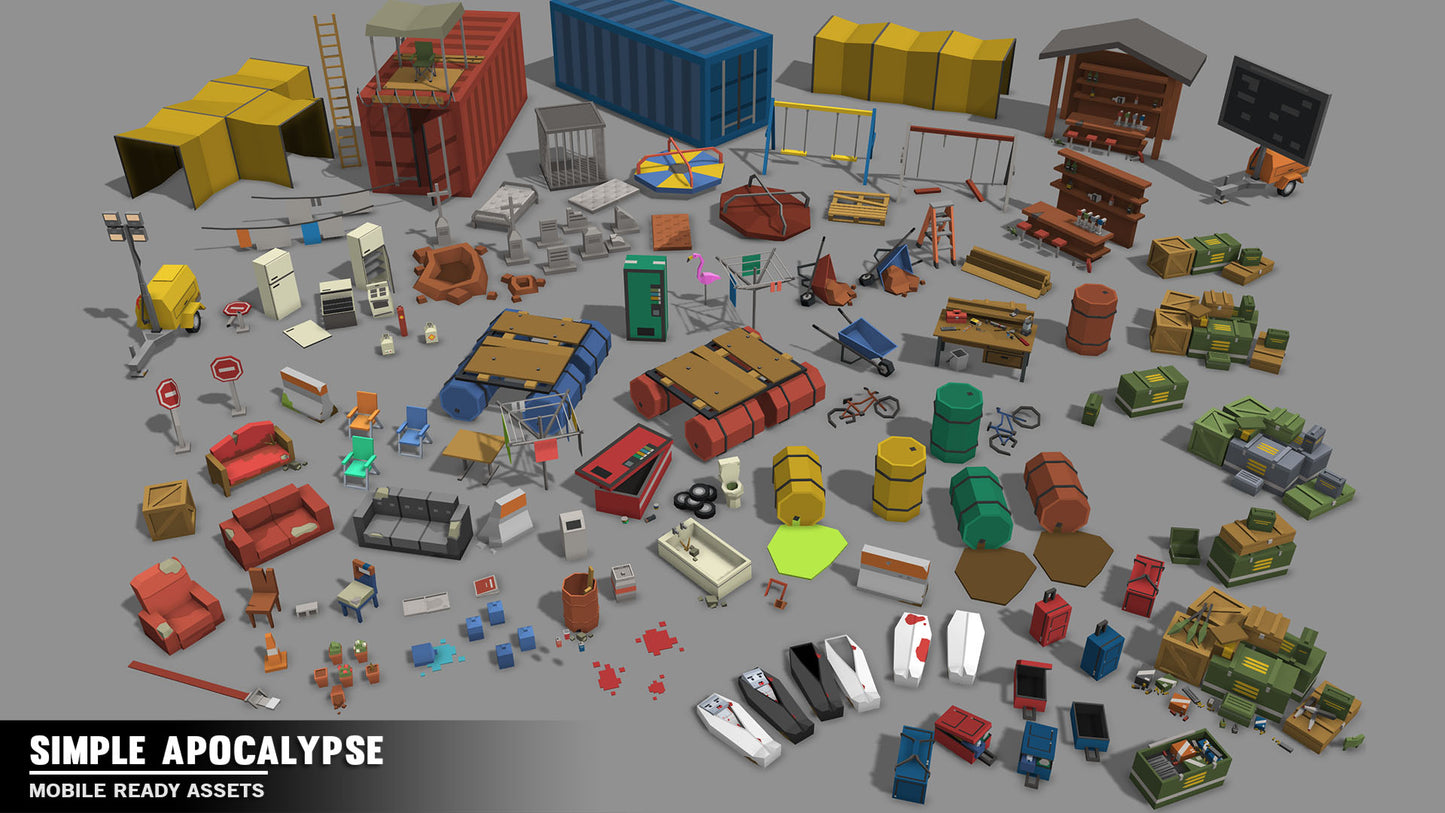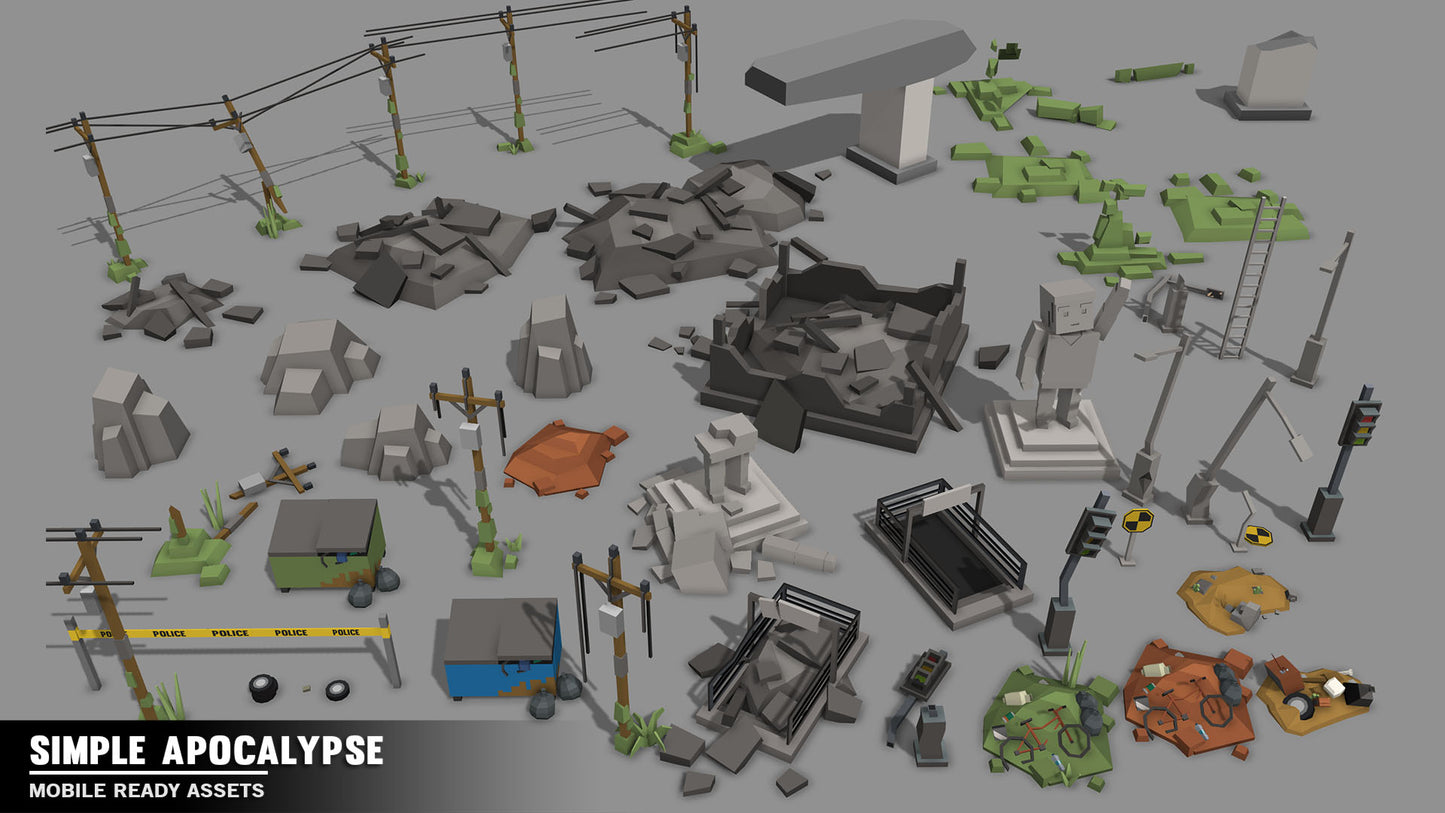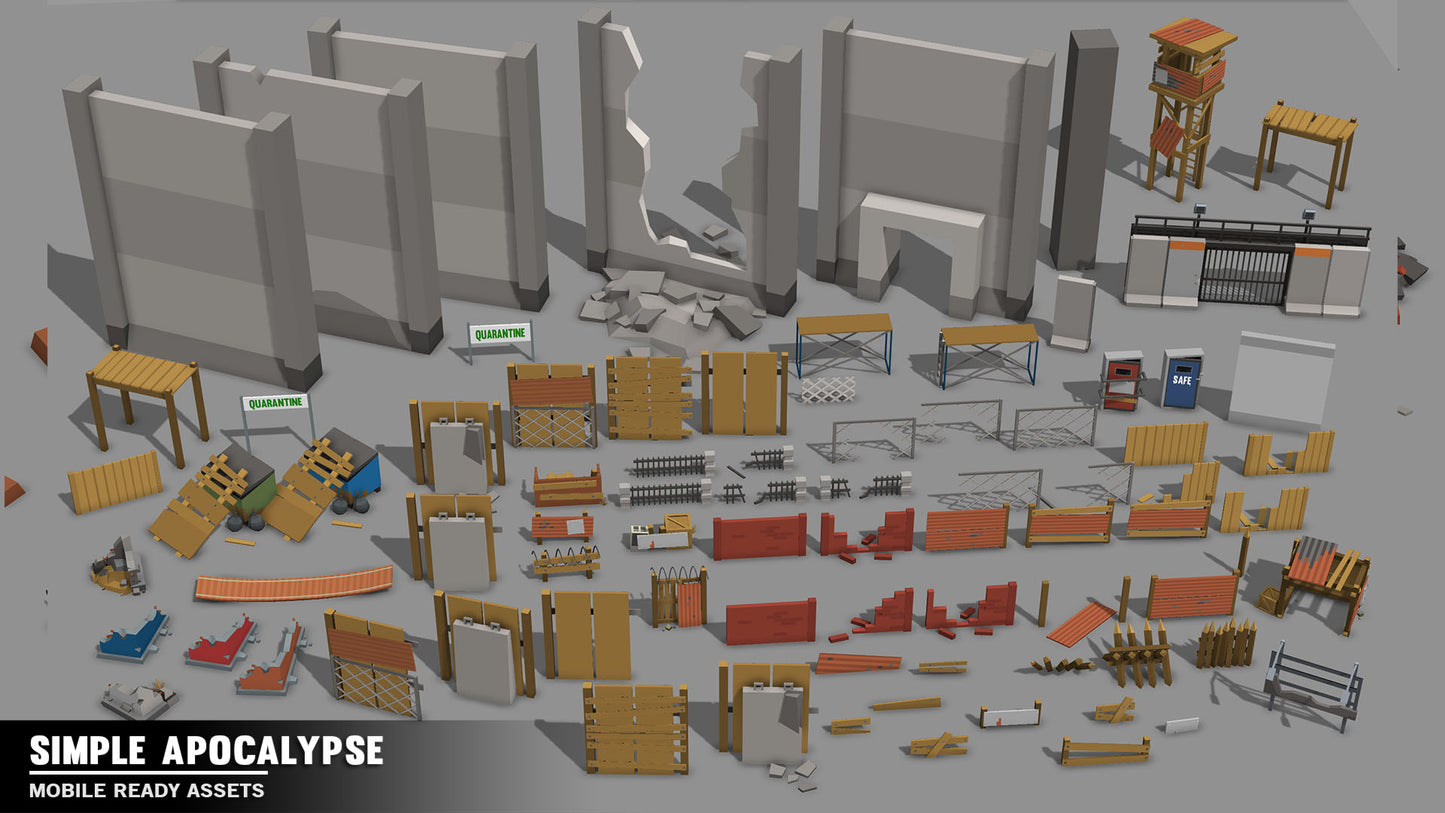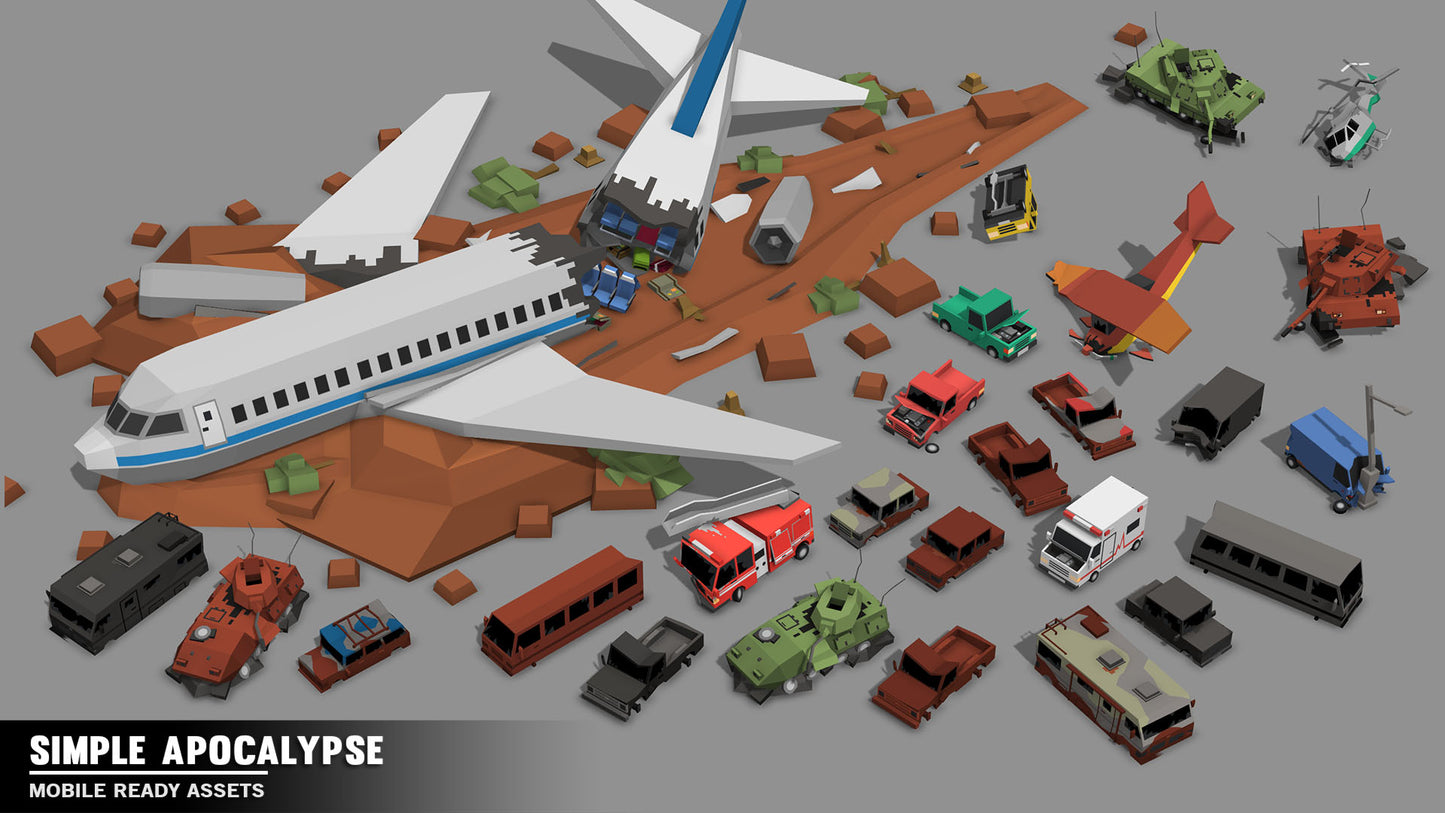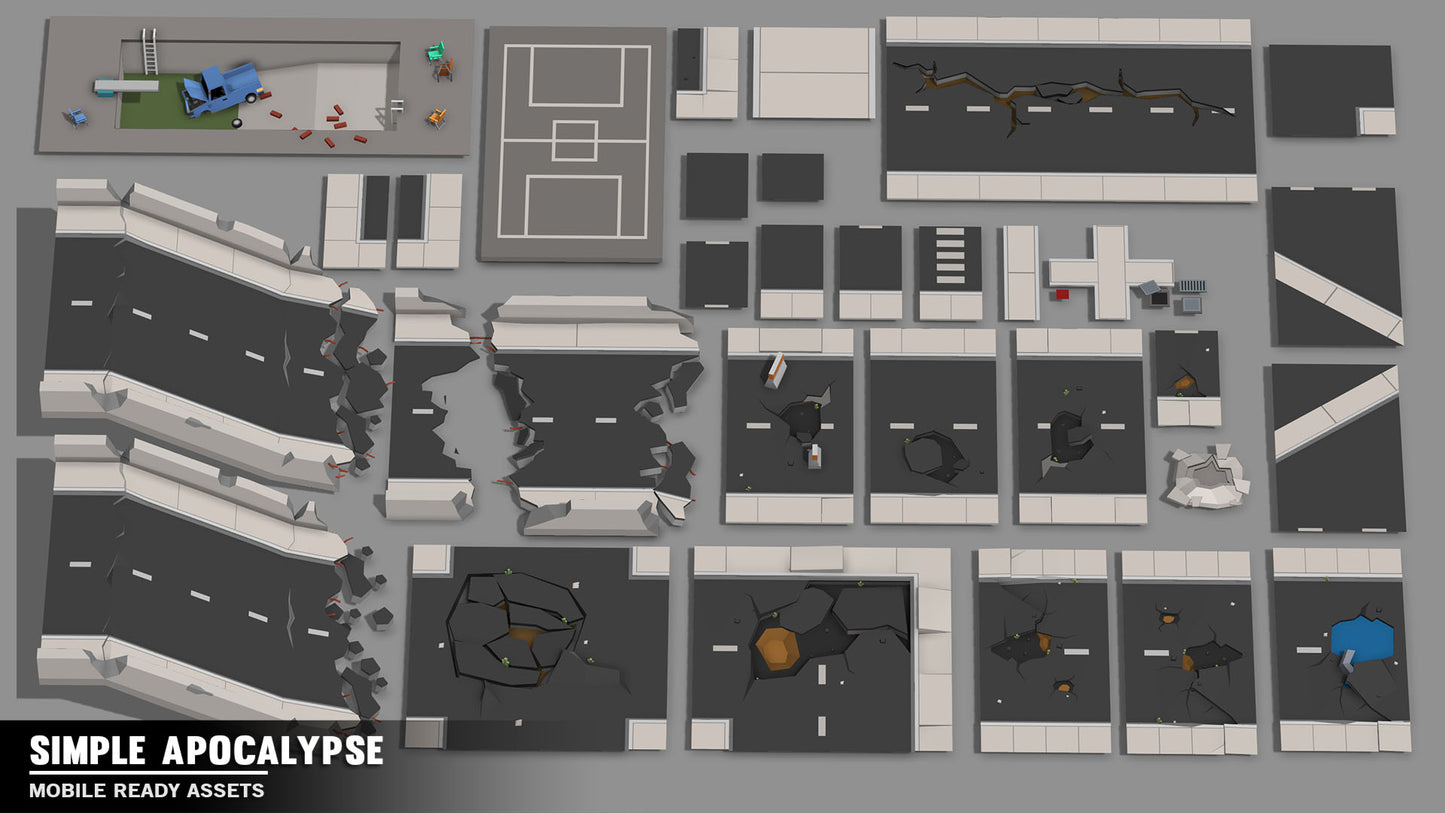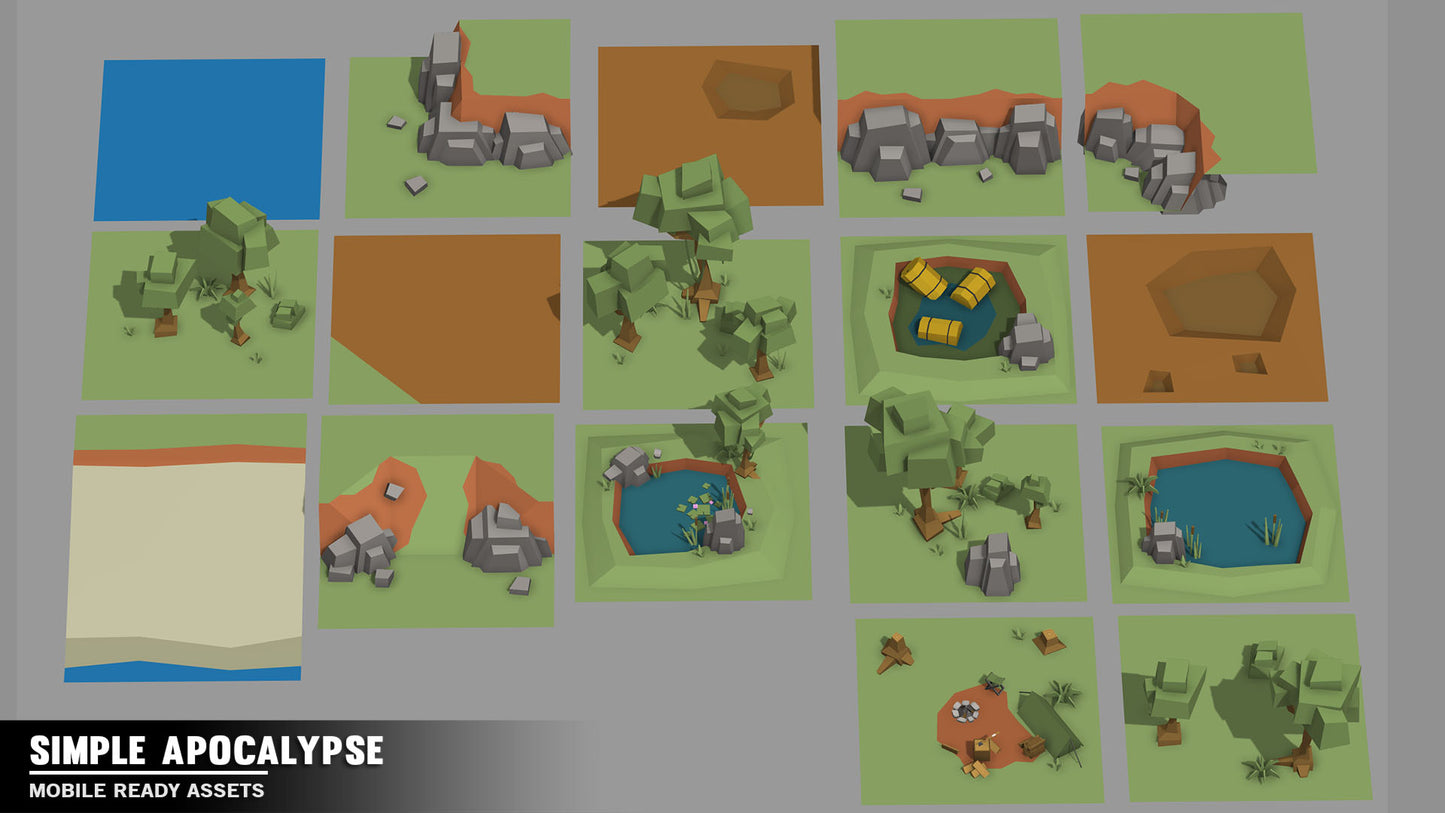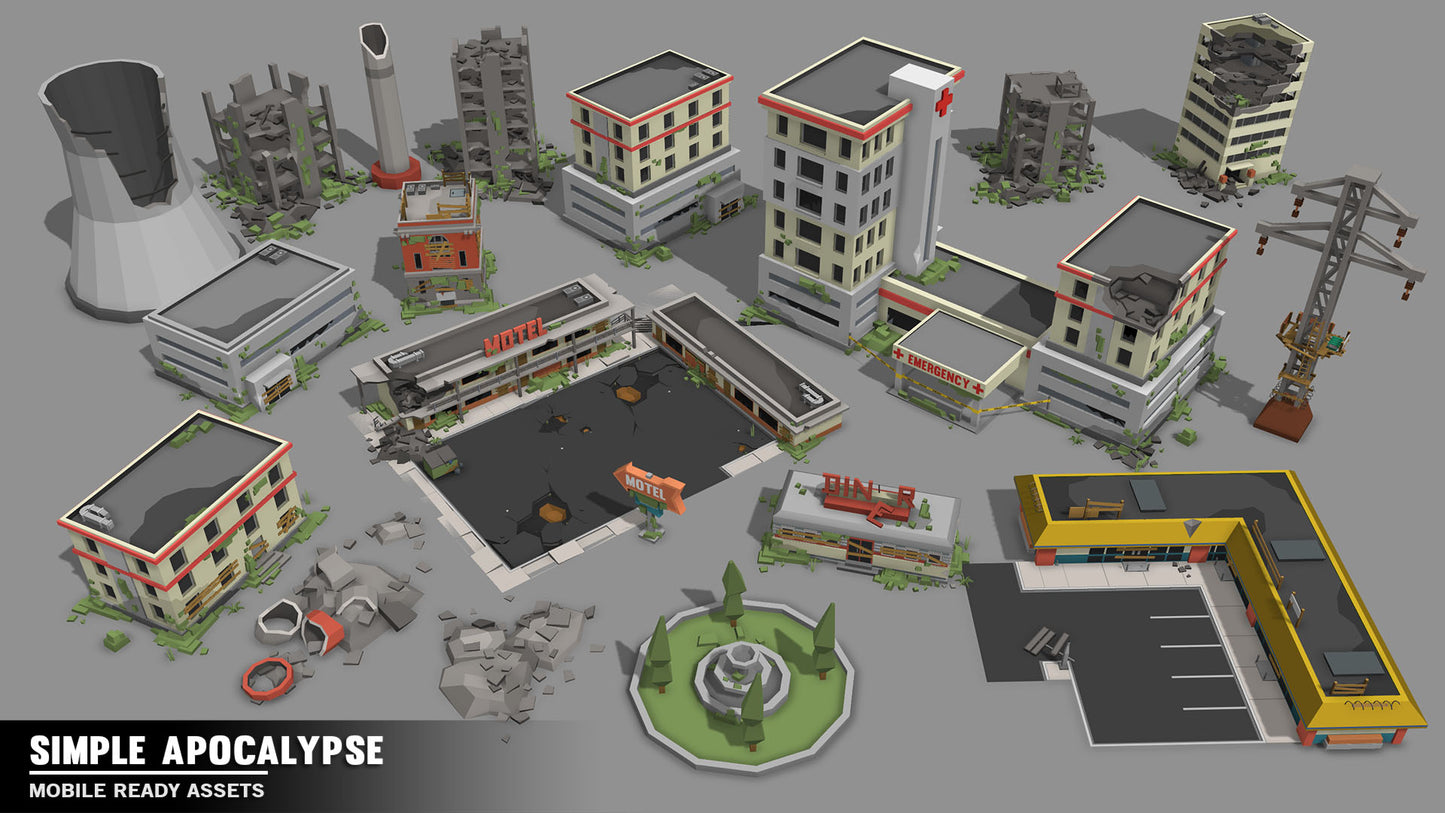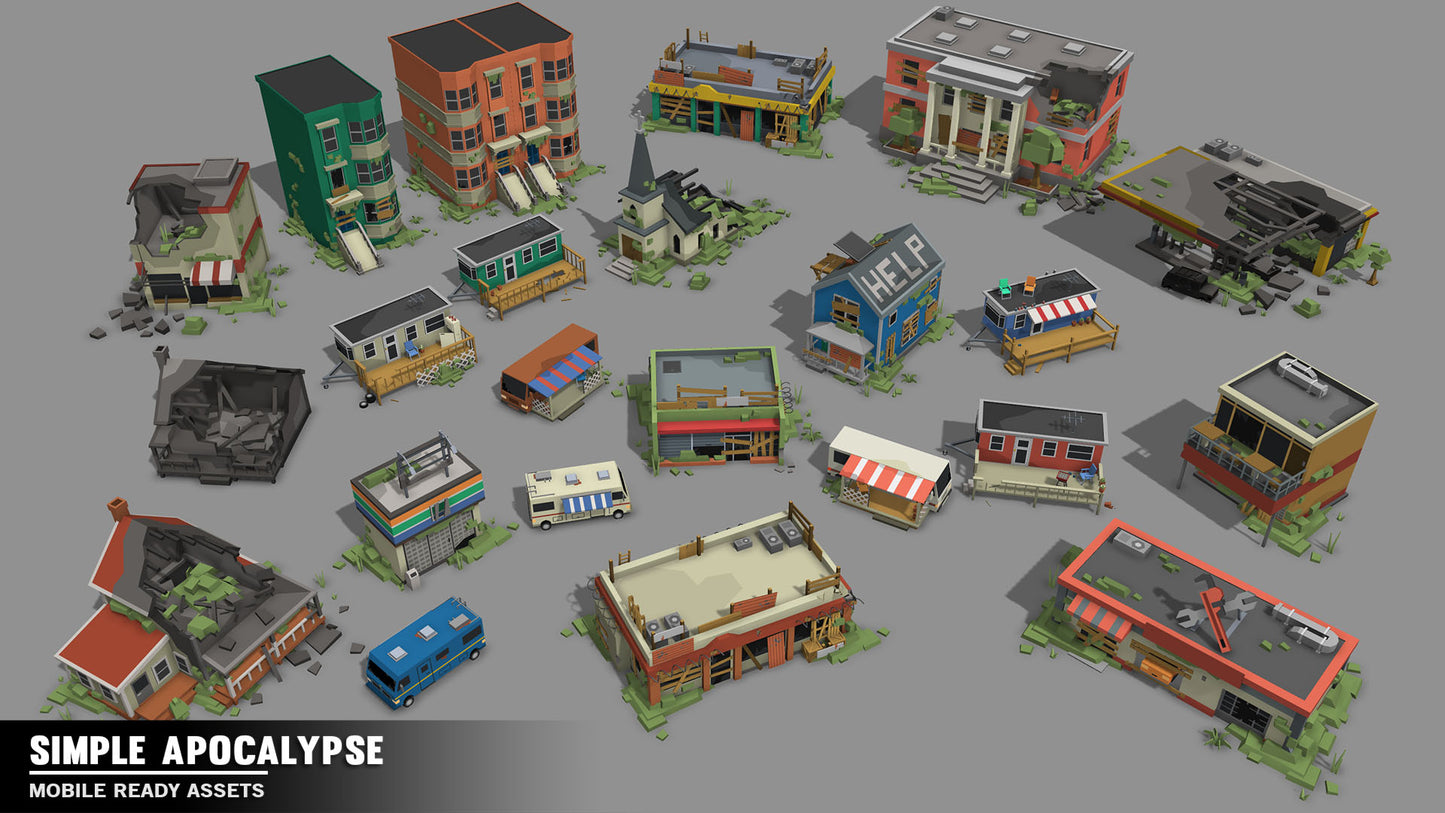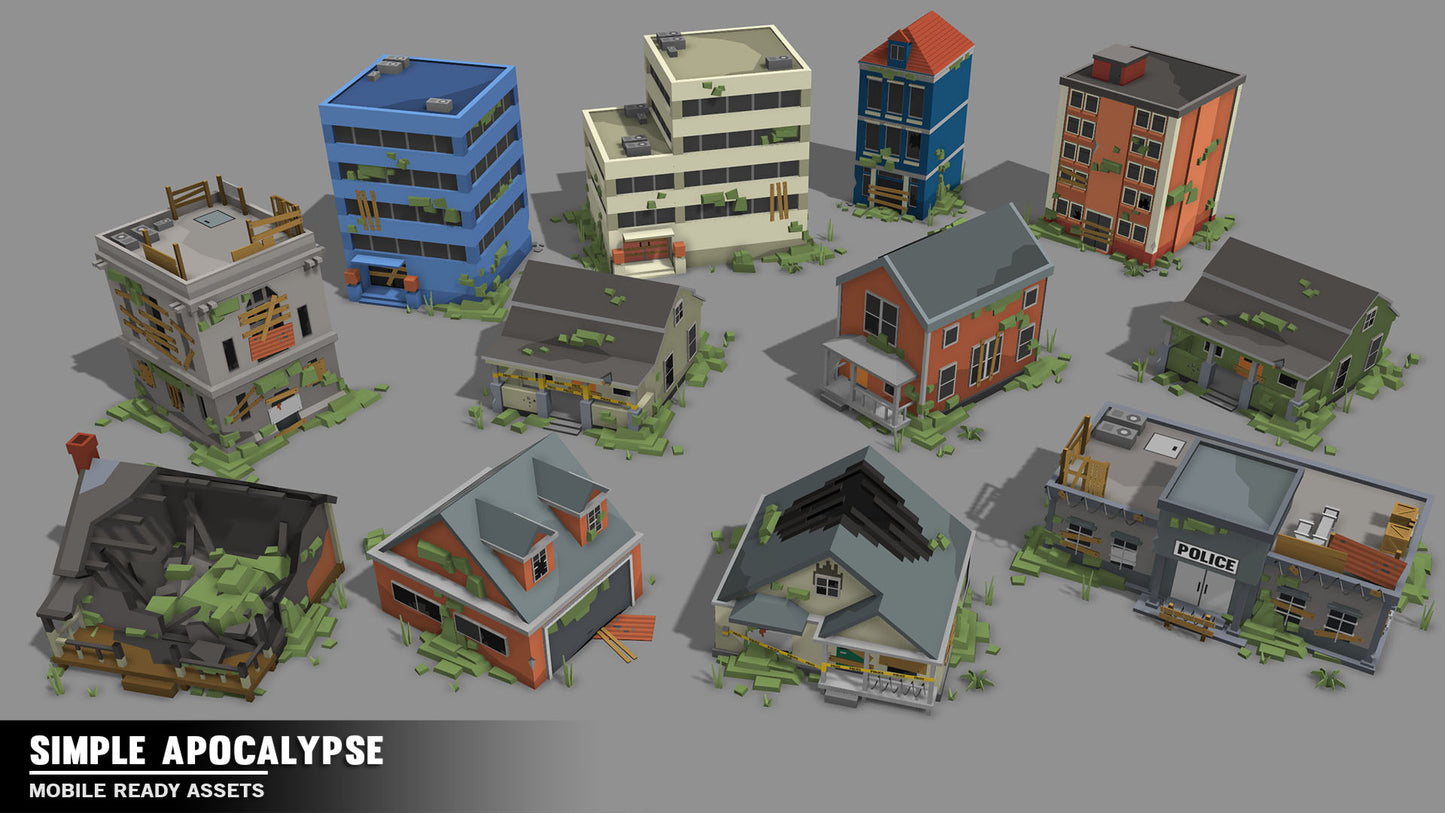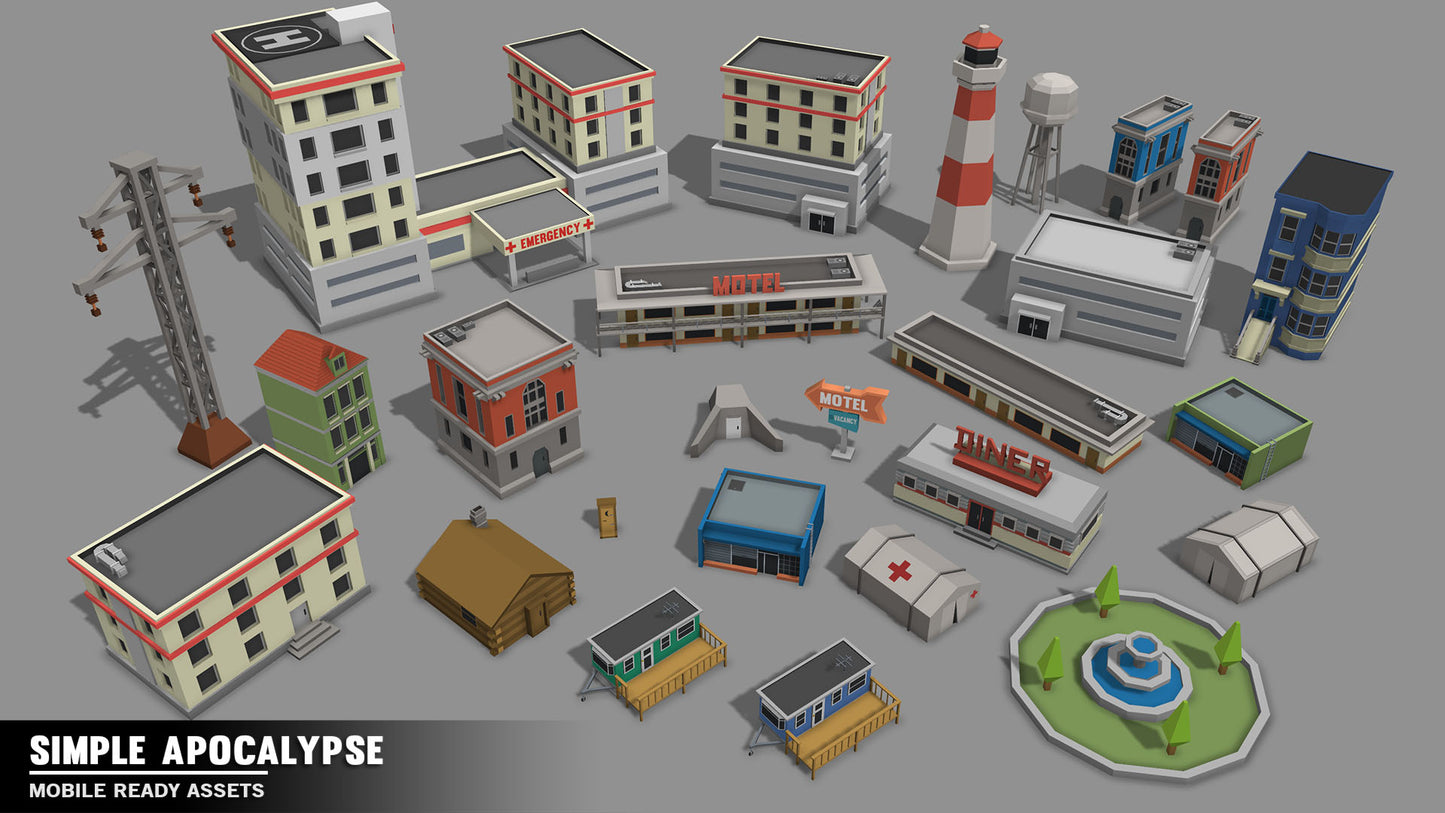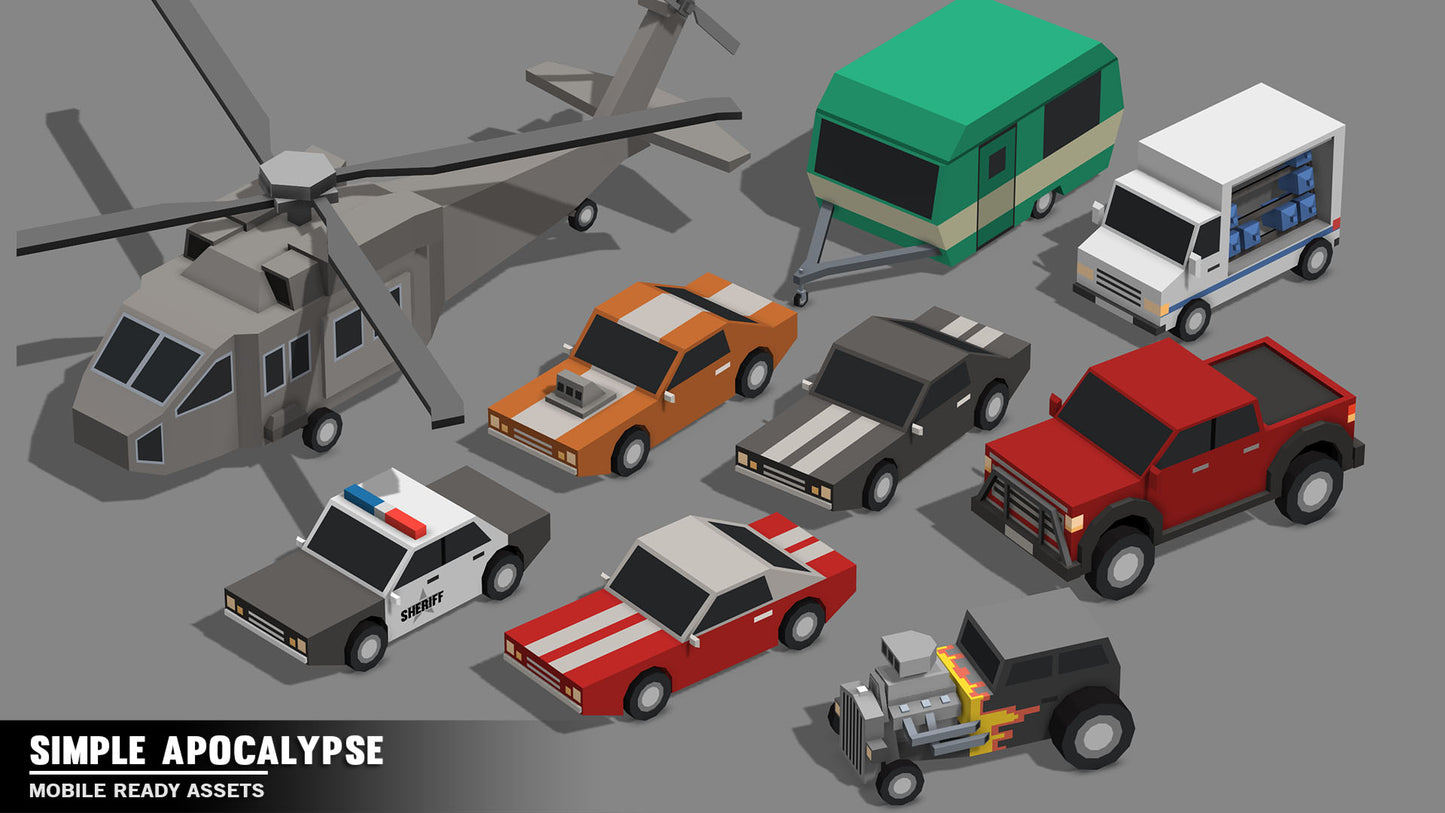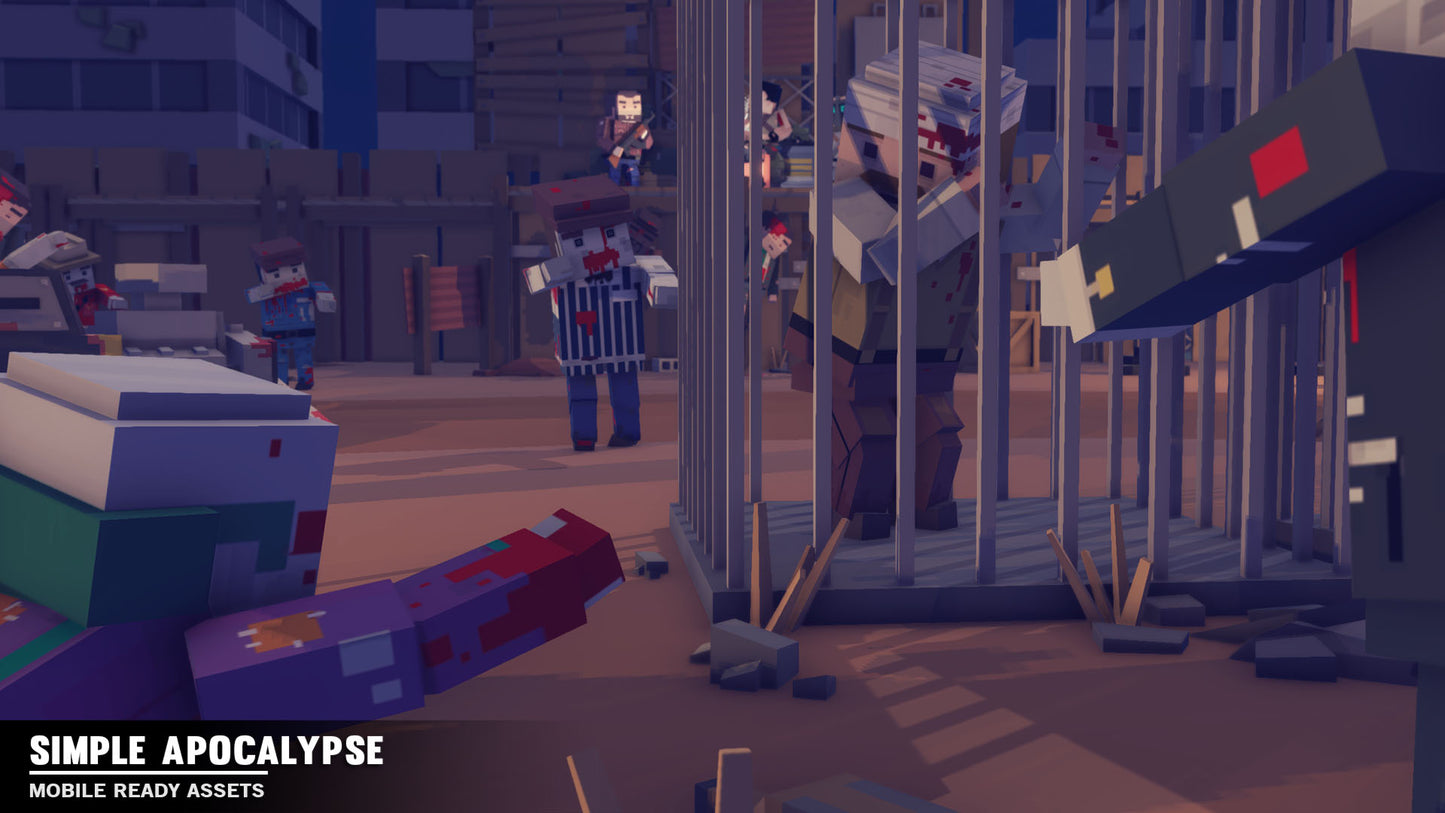 *Excludes New Releases and FREE Assets