Regular price
$19.99 USD
Sale price
$9.99 USD
Unit price
per
BYOB 50% Off
Sold out
5 seats per copy - Licence
 Simple Cats - Cartoon Animals
A simple asset pack of cats to create a simple cube style game with our other assets.

10 Cats - 3 Variations each
Japanese Bobtail, MaineCoon, Persian, Russian Blue, Siamese, Snowshoe, Somali, Sphynx, Striped Tabby and Tabby.

Props
Toy Mice, Yarn, Litter trays, Cat Trees, Bowls, and Cat poo!

Animations
Idle, Walk, Run, Eat, RunJump, Attack, Sit down, Sit Idle, and Sit Up
View our tutorial on converting to the Universal Render Pipeline.

This pack contains:

Unity 2020.3 Package
FBX Source Files 
Share
Mislabeled and Missing Animations
The animations are mislabeled and/or completely missing.
Mislabeled Animations:
+ Cat_Eat - Run then put head down
+ Cat_Jump - Cleaning self (Loop)
+ Cat_Attack - Cleaning self (non-loop)
+ Cat_SitStart - Lifts head
+ Cat_SitIdle - Lowers Head (Loop)
+ Cat_SitUp - Sits down
Missing Animations:
+ Attack
+ Eat
+ Jump
+ Sit Start
+ Sit Idle
Thanks for taking the time to leave a review and provide feedback. I'll pass it on to the team.
Cheers.
View full details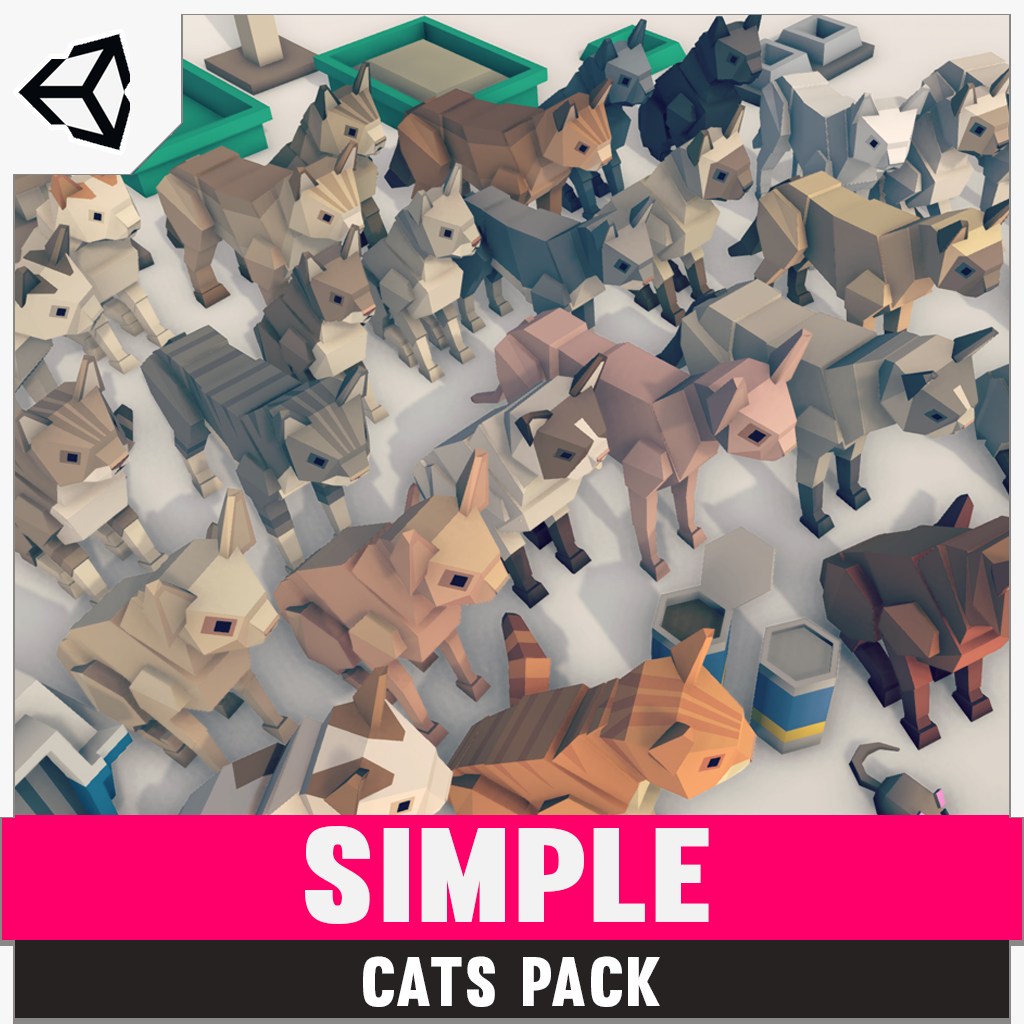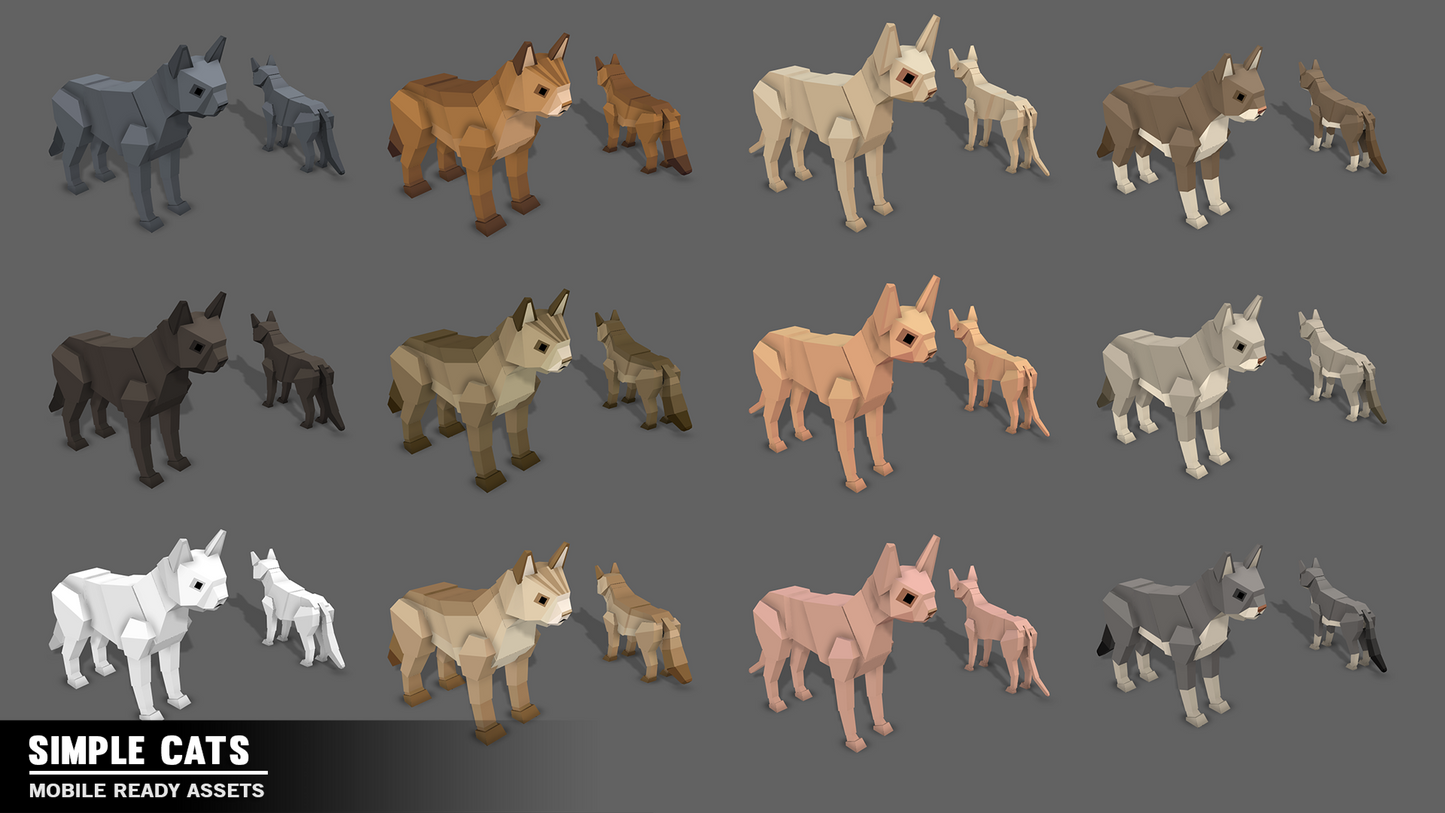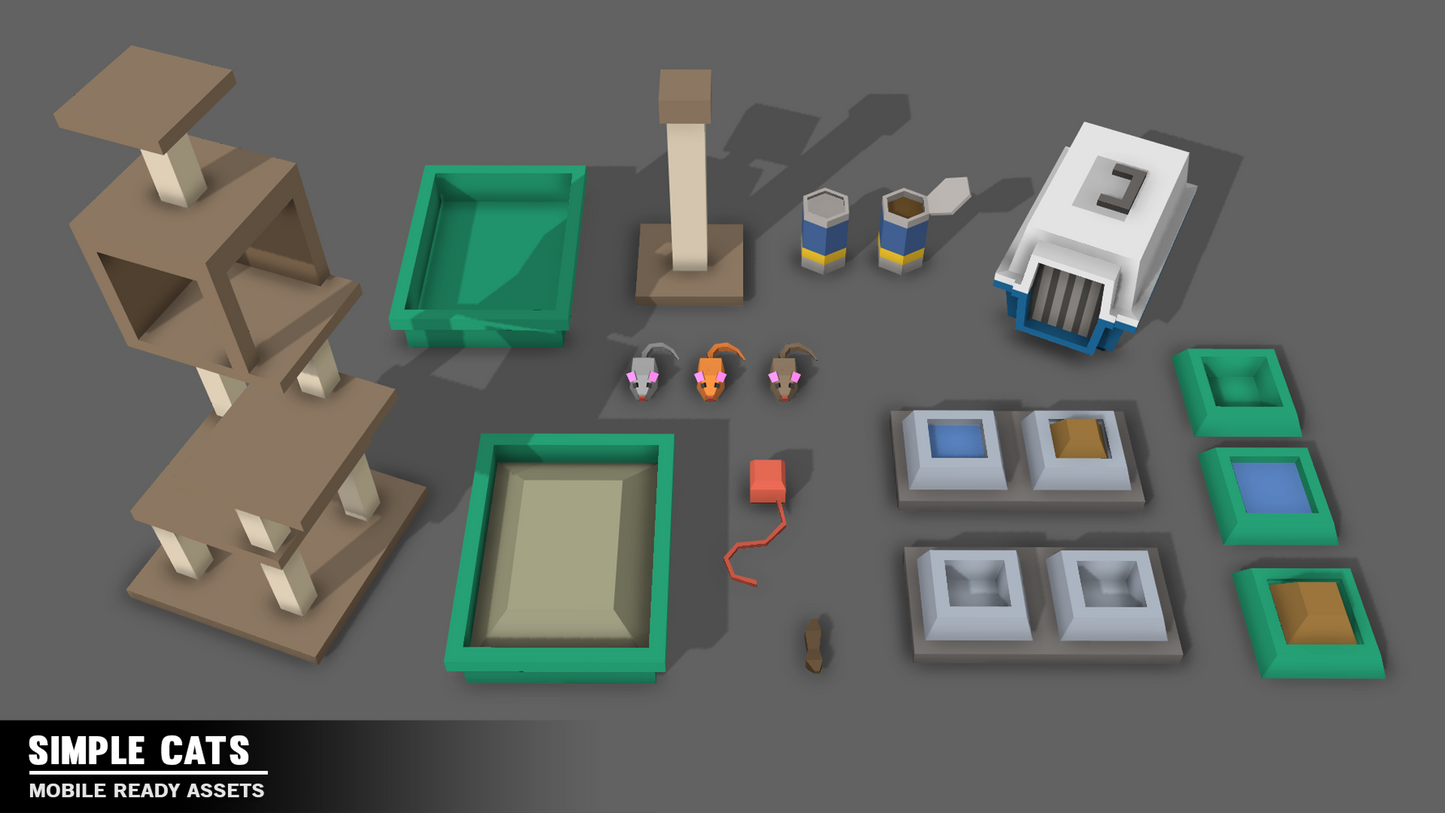 *Excludes New Releases and FREE Assets