Regular price
$149.99 USD
Sale price
$74.99 USD
Unit price
per
BYOB 50% Off
Sold out
5 seats per copy - Licence
SIMPLE FANTASY - Cartoon Assets

____________________________________ 
A massive asset pack of Fantasy Environments, Vehicles, Characters, Props, Items, Weapons and Animations
Includes demo scene.
**Looks great in VR and on mobile**
____________________________________ 
ASSETS
- 22 Human/Knight Characters
- 6 Goblin Characters
- 5 Elf Characters
- 6 Undead Characters - 161 Building assets
- 13 Vehicle assets
- 228 Environment assets
- 131 Prop assets
- 178 Weapon assets
- 4 Animals assets (Includes Idle, Walk, Run, Eat) 

Animations (now included meele)
Mechanim setup
Idle, Walk, Run, Wave, Sitting, Wave, CheckWatch, WipeMouth, RunningJump, StandingJump, Falling, Death01, Death02, LeaningAgainstWall, Smoking, SexyDance, CrossArms, HandsOnHips, IdleCrossArms, IdleHandsOnHips, CrouchDown, CrouchIdle, CrouchUp, GrenadeThrow, Salute, HandgunShoot, HandgunReload, AutoSingleShot, AutoFullAutoShoot, AutoReload, SubMachineGun Single shot, SubMachineGunFullAutoShoot, SubMachineGunReload, ShotgunShoot, ShotgunReload, MiniGun shoot, MiniGun Idle, RifleShootReload and RPGShoot, Bow load, Bow shoot, Bow Idle, Melee stab, Melee One handed, Melee Two handed
View our tutorial on converting to the Universal Render Pipeline.
Change Log
v1.14
- General pack cleanup (Unity)
- Fixed naming conventions (Unreal)

v1.13
- Added Unreal Engine project
- Updated Unity project to 2020.3
- Removed broken prefab from project
Share
Low Poly FTW
Creating for mobile devices is a challenge, especially when considering the size of the app and the power available. Synty have proven just how well you can have immersive, low poly environments that don't blow out the performance budget. For a low poly RPG aimed at mobile devices - why haven't you already got this?
The review is greatly appreciated.
View full details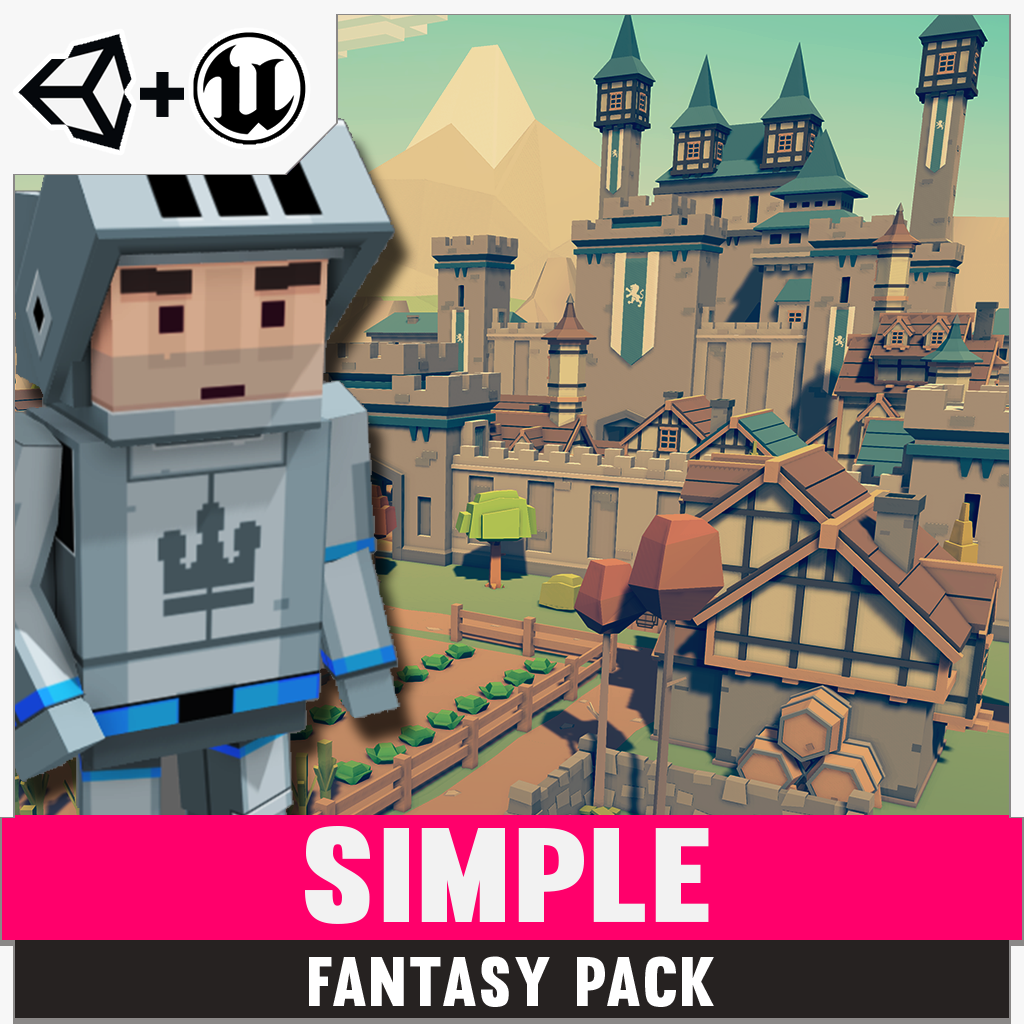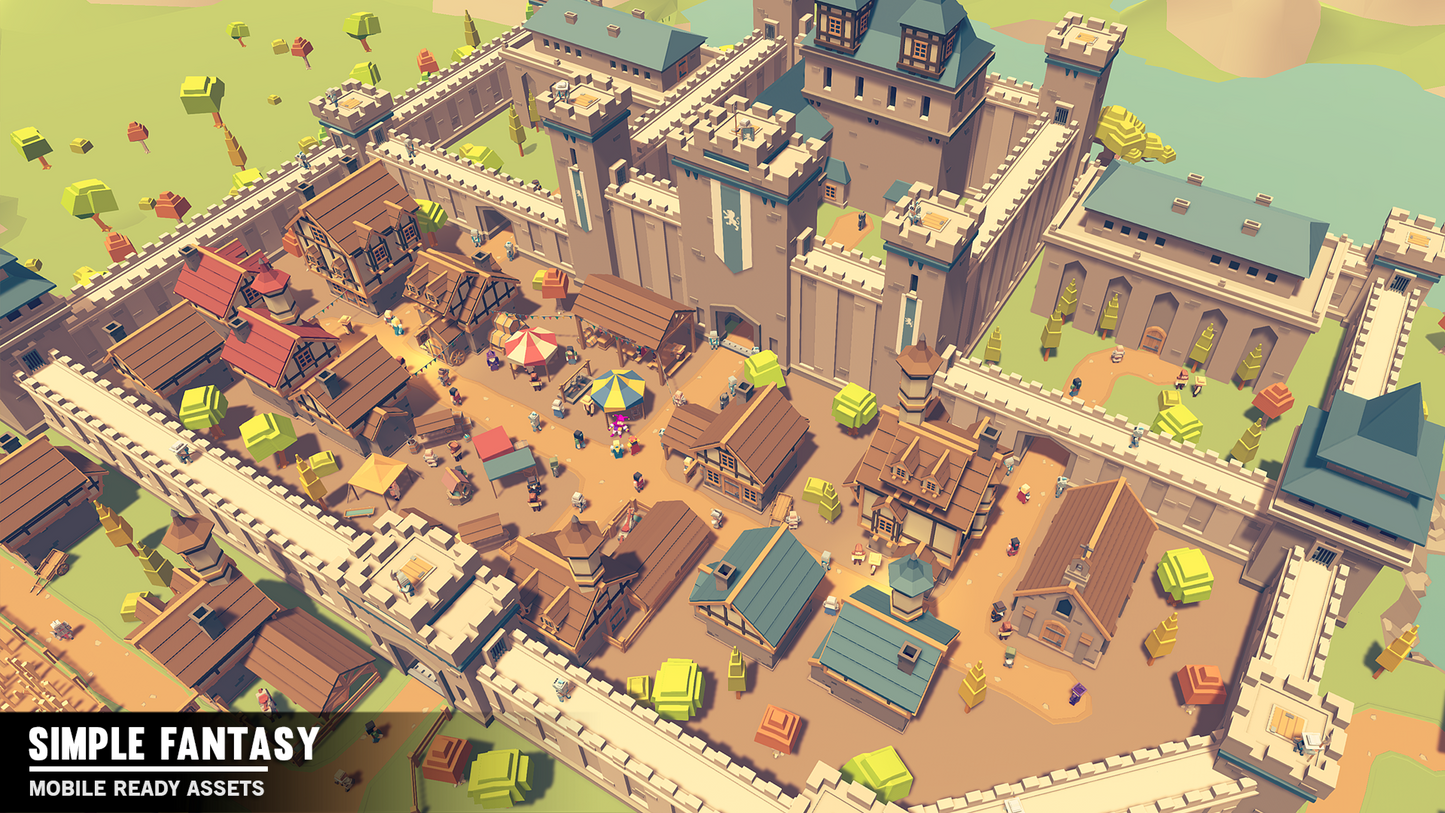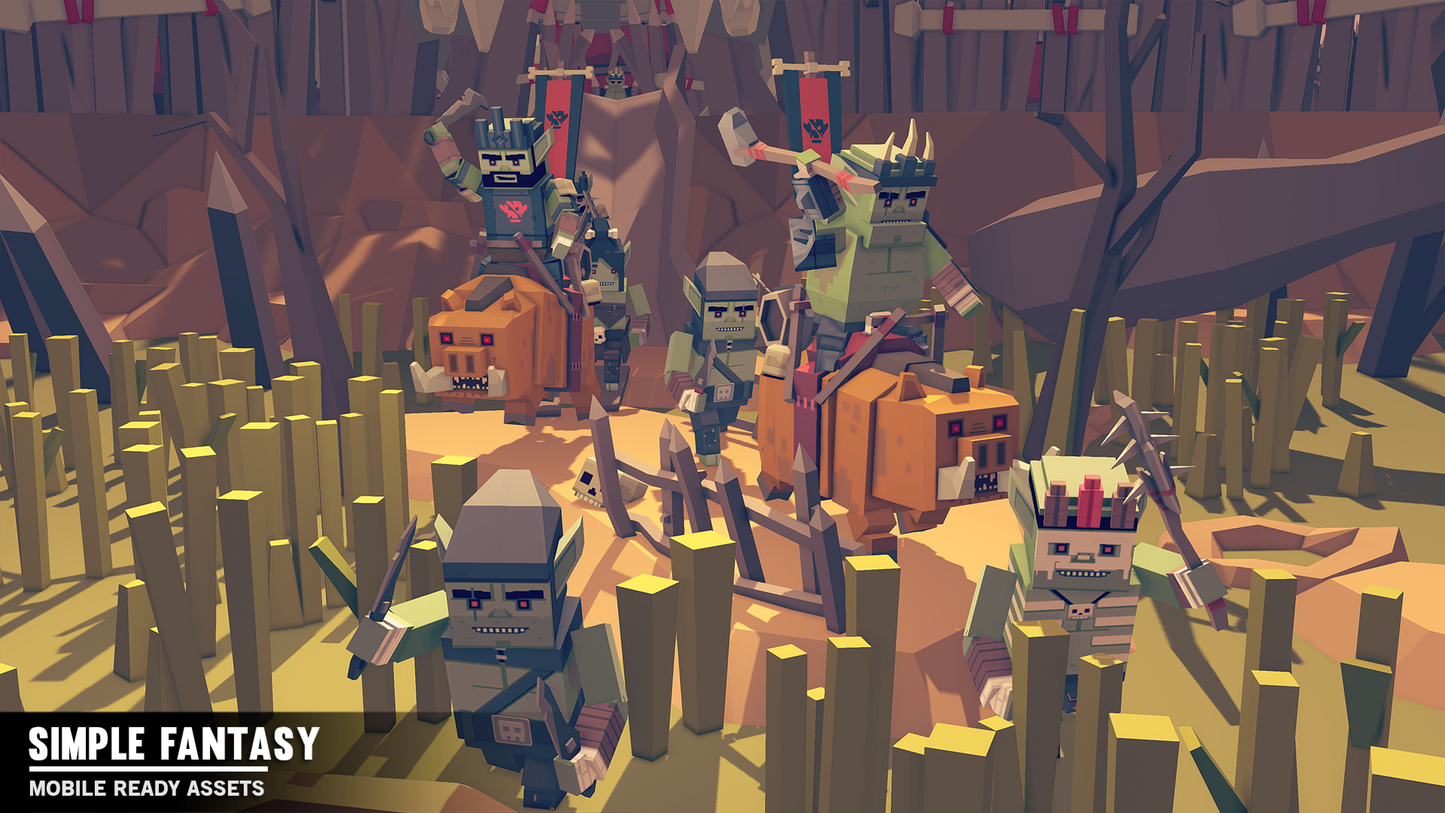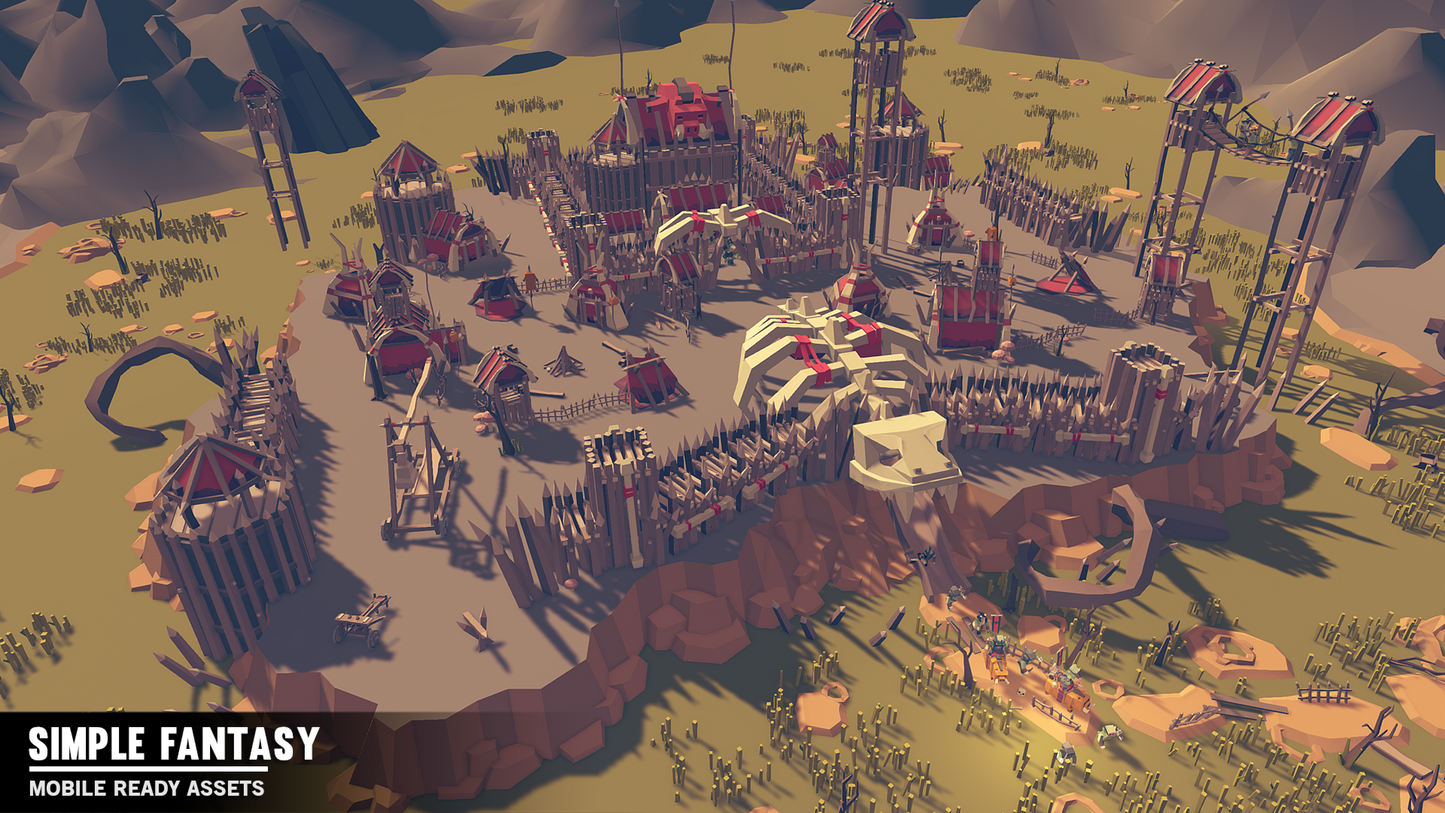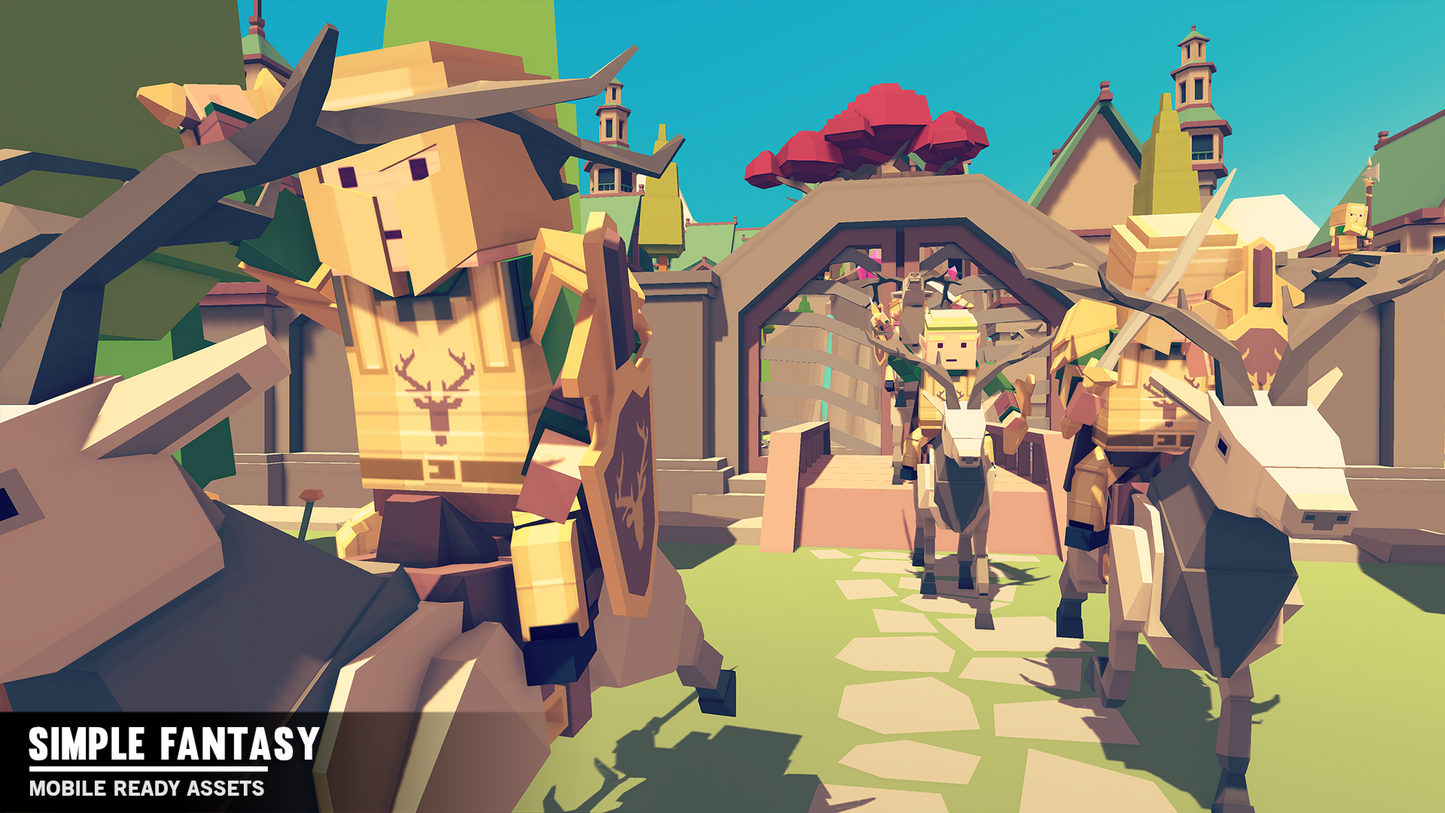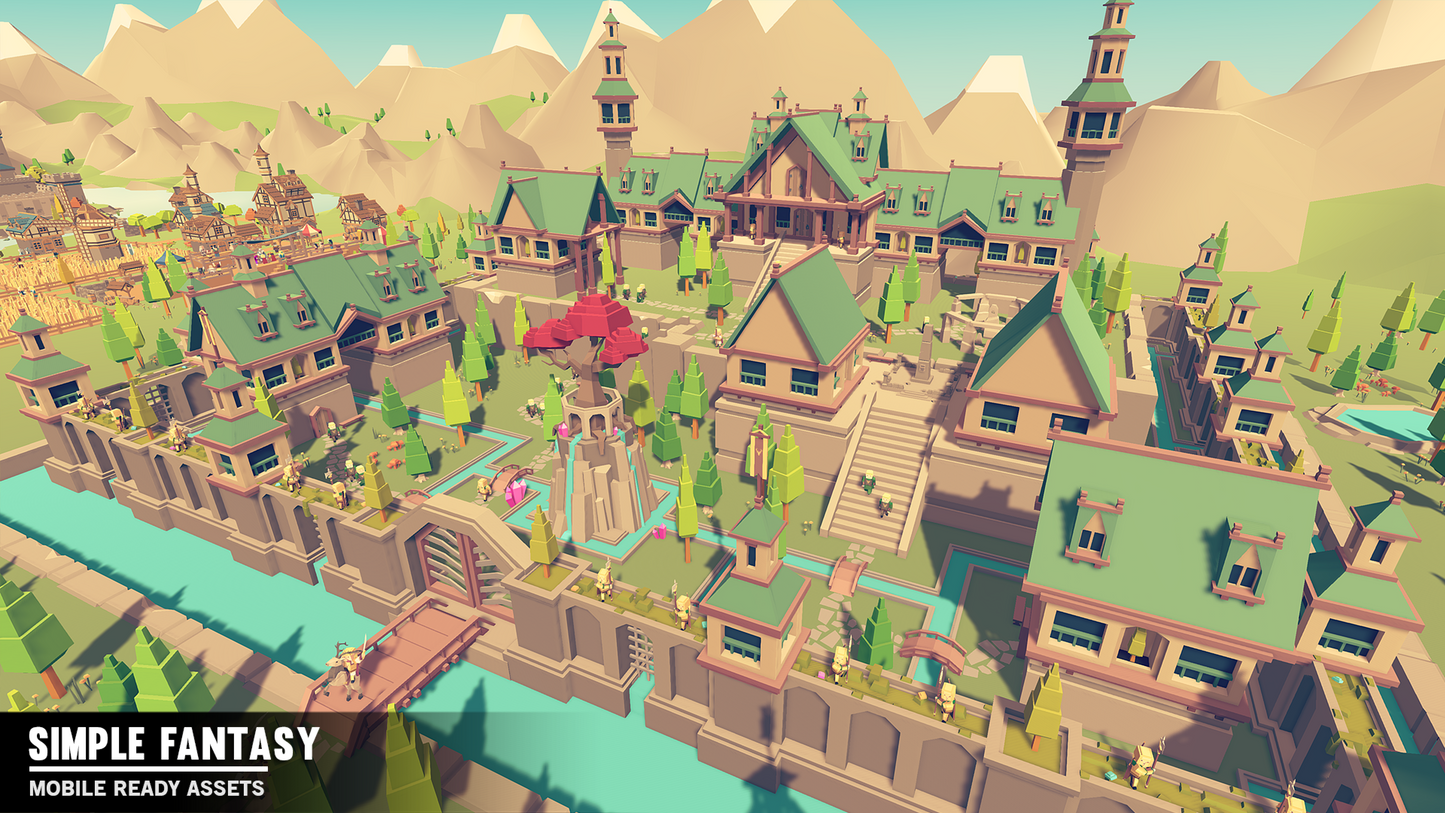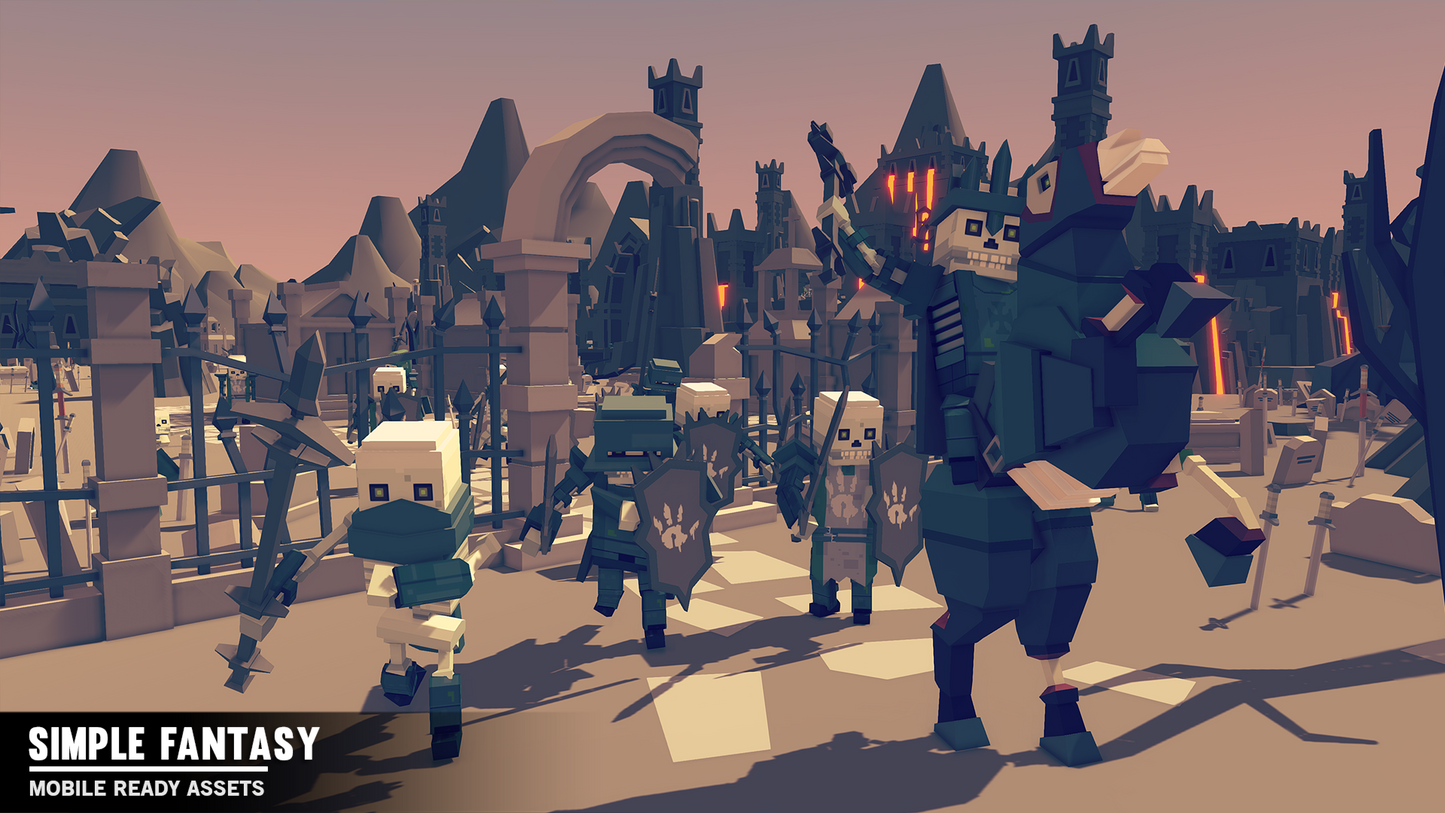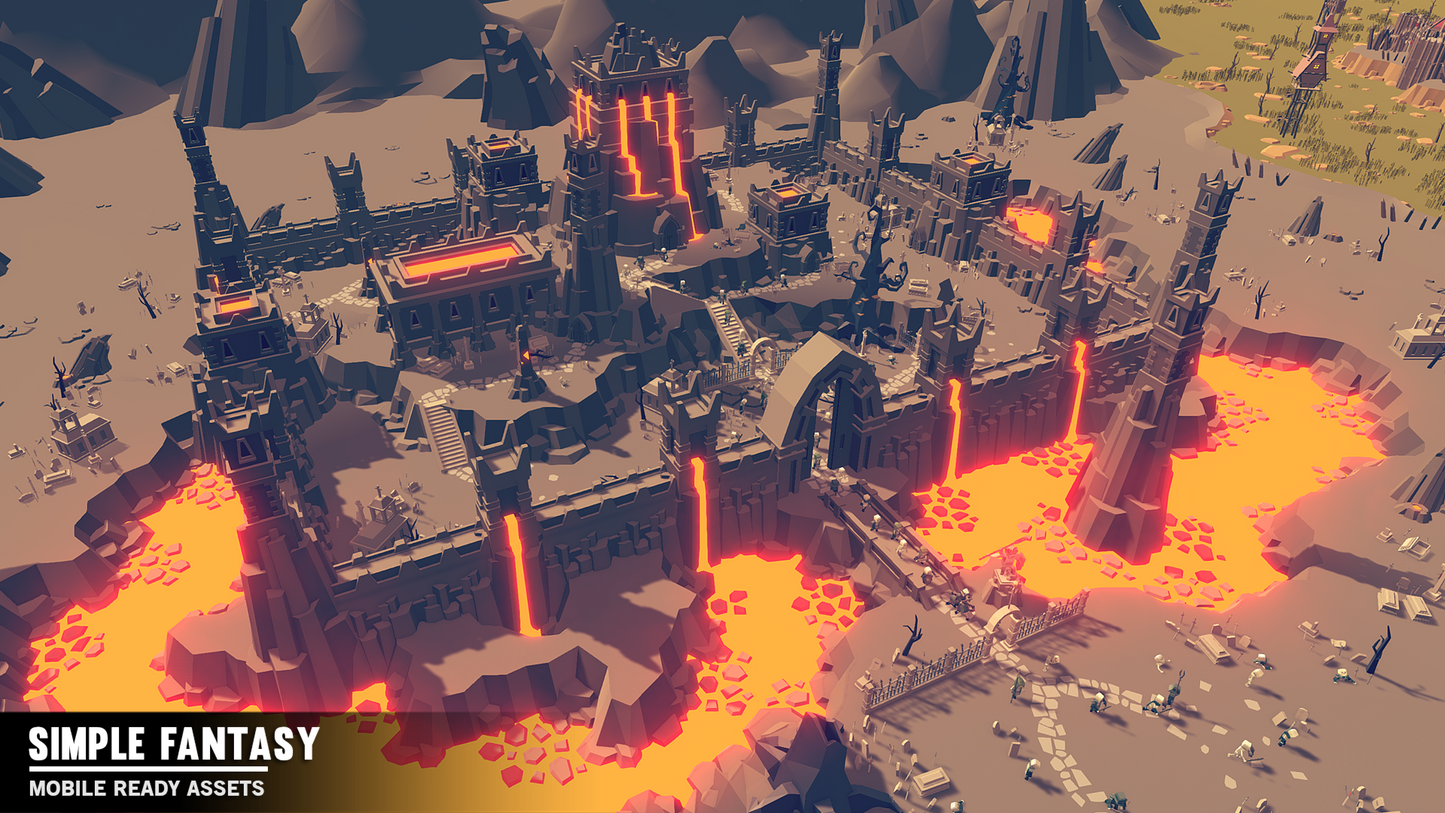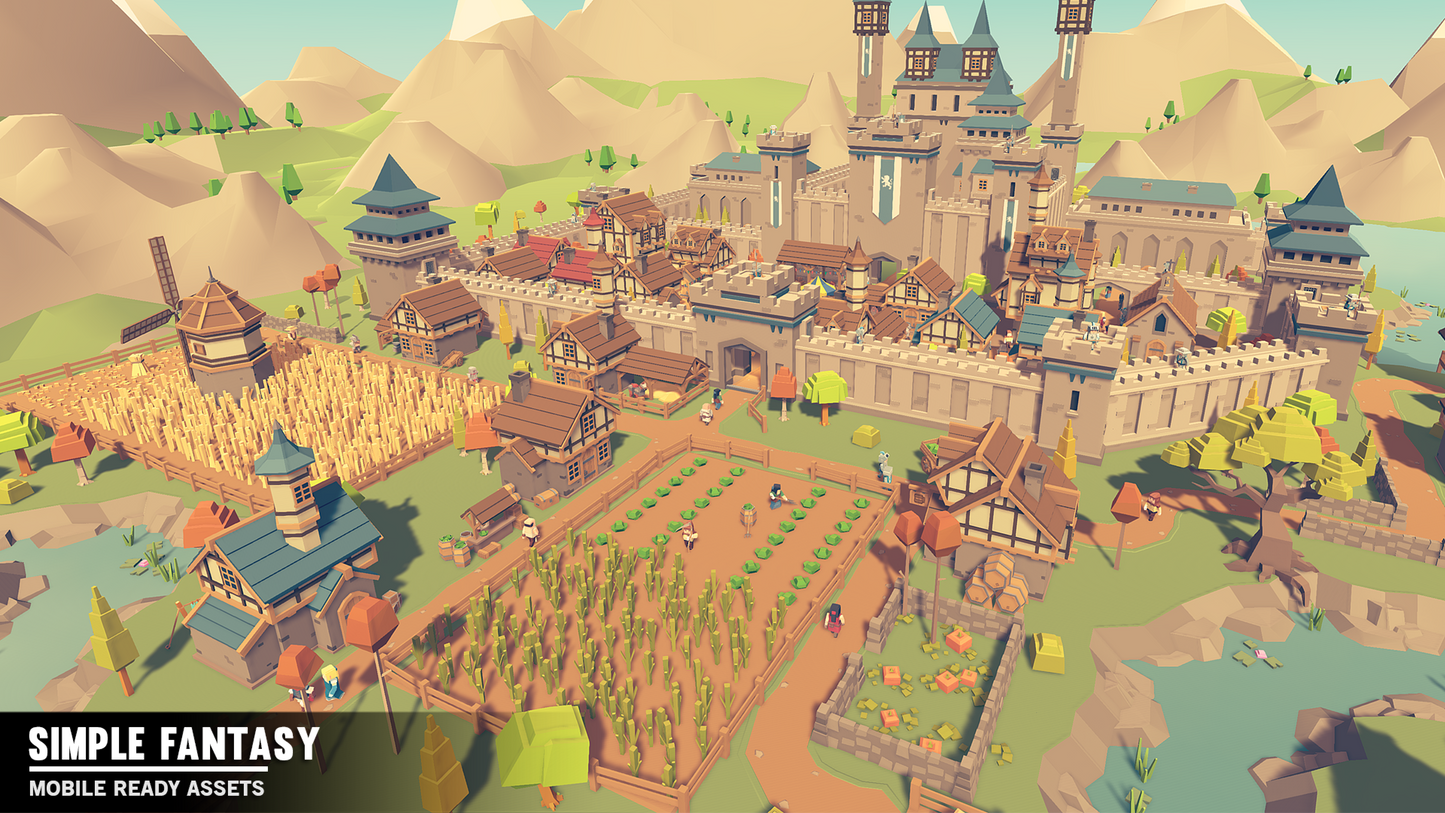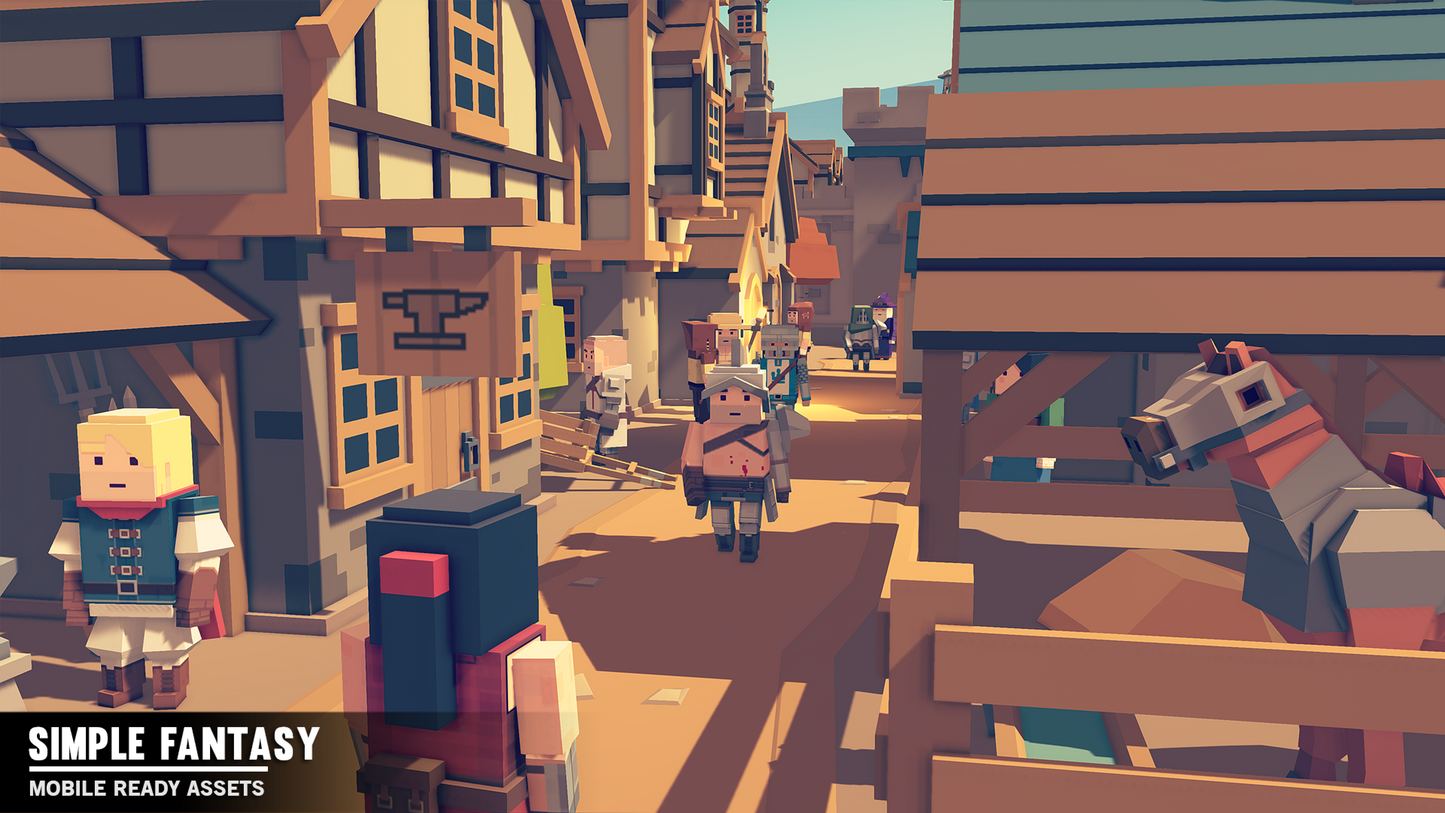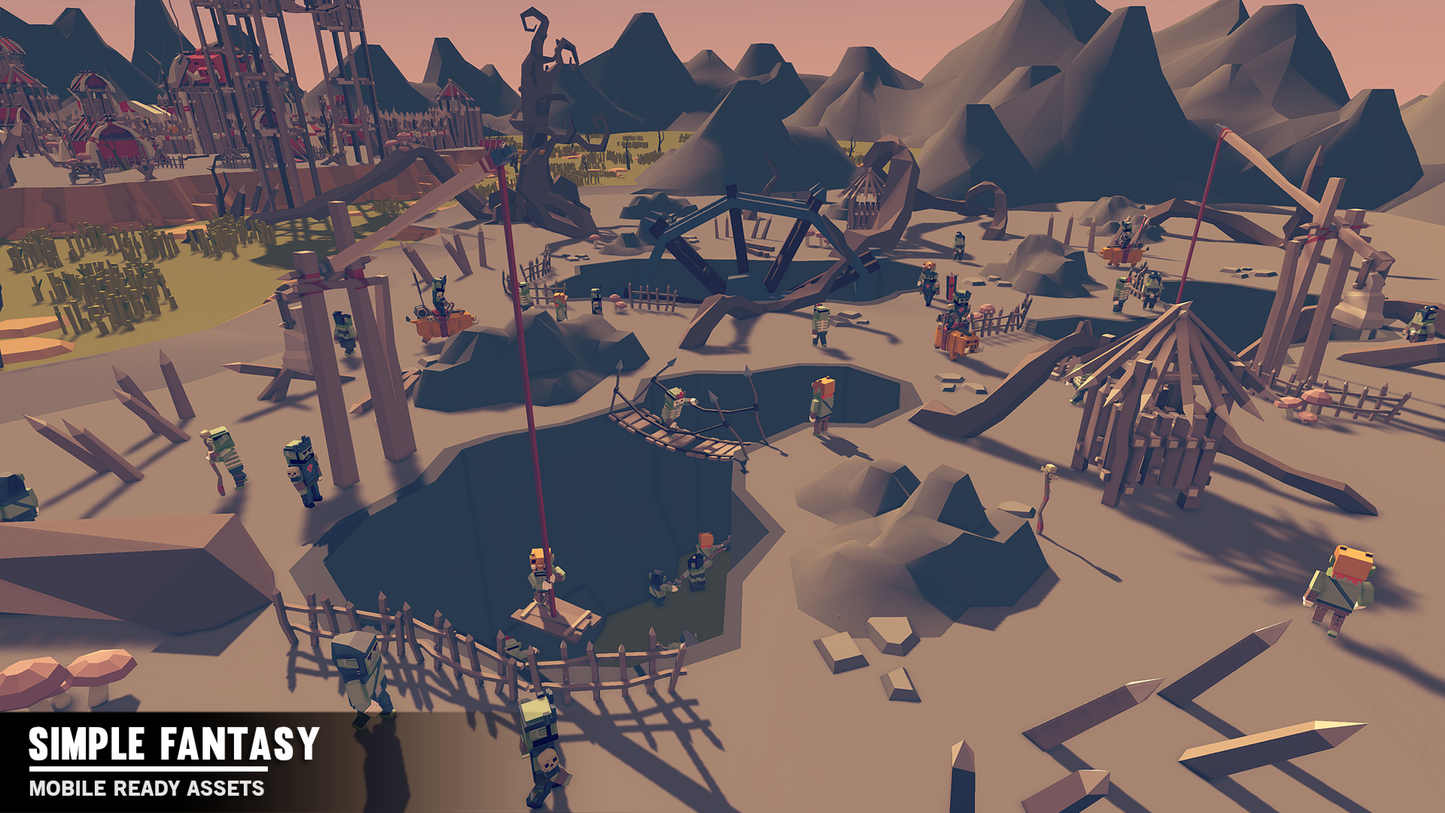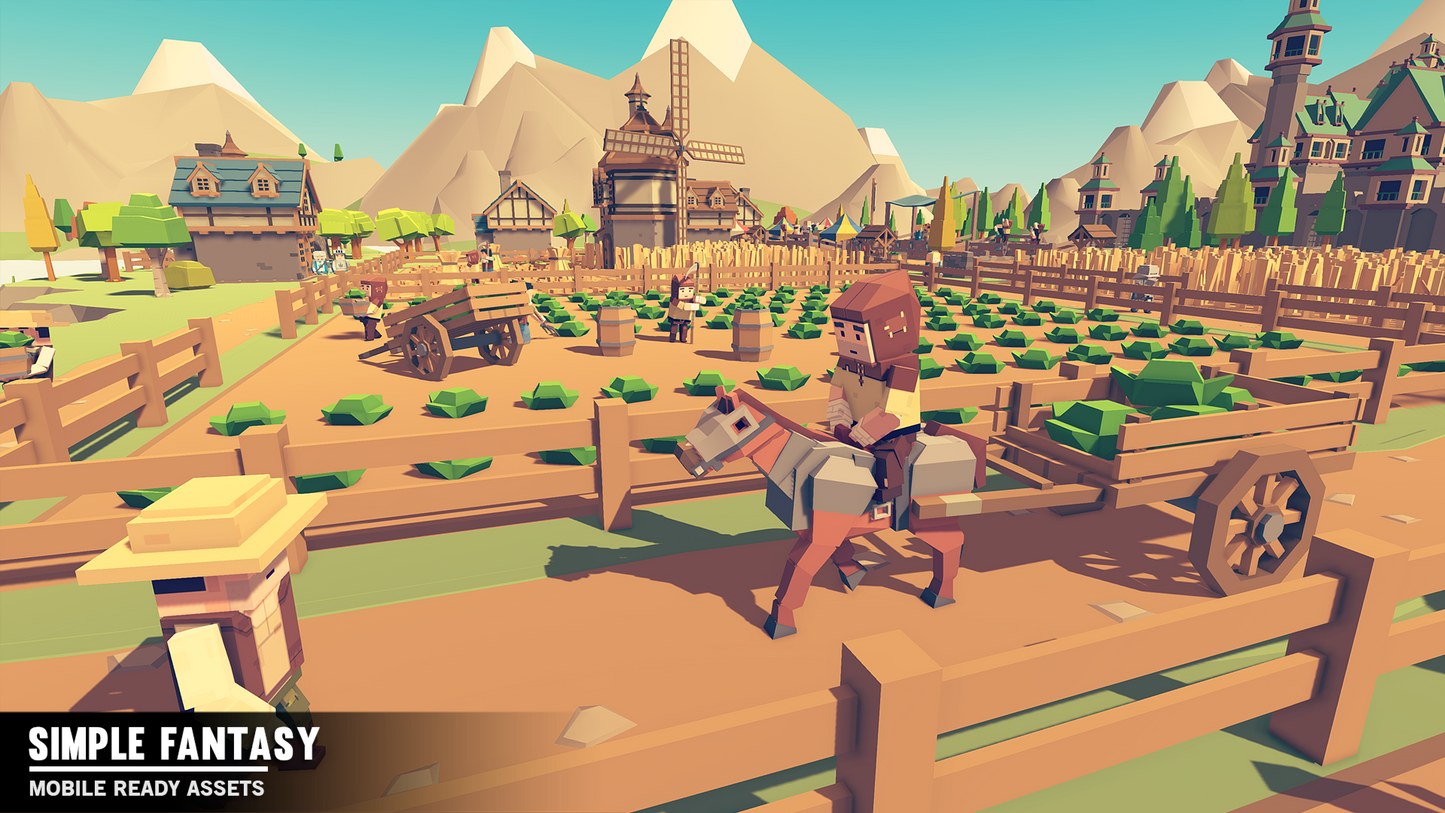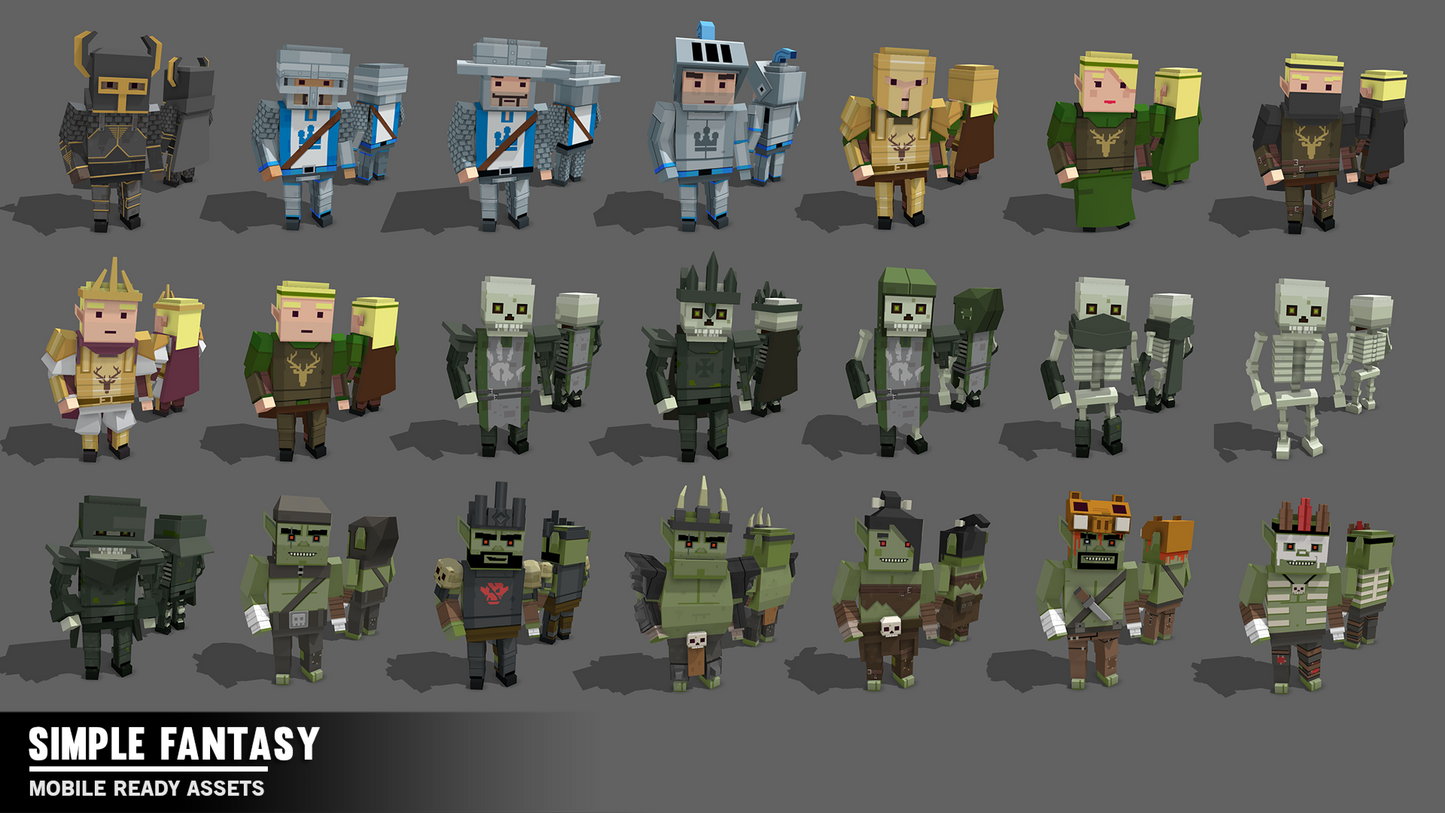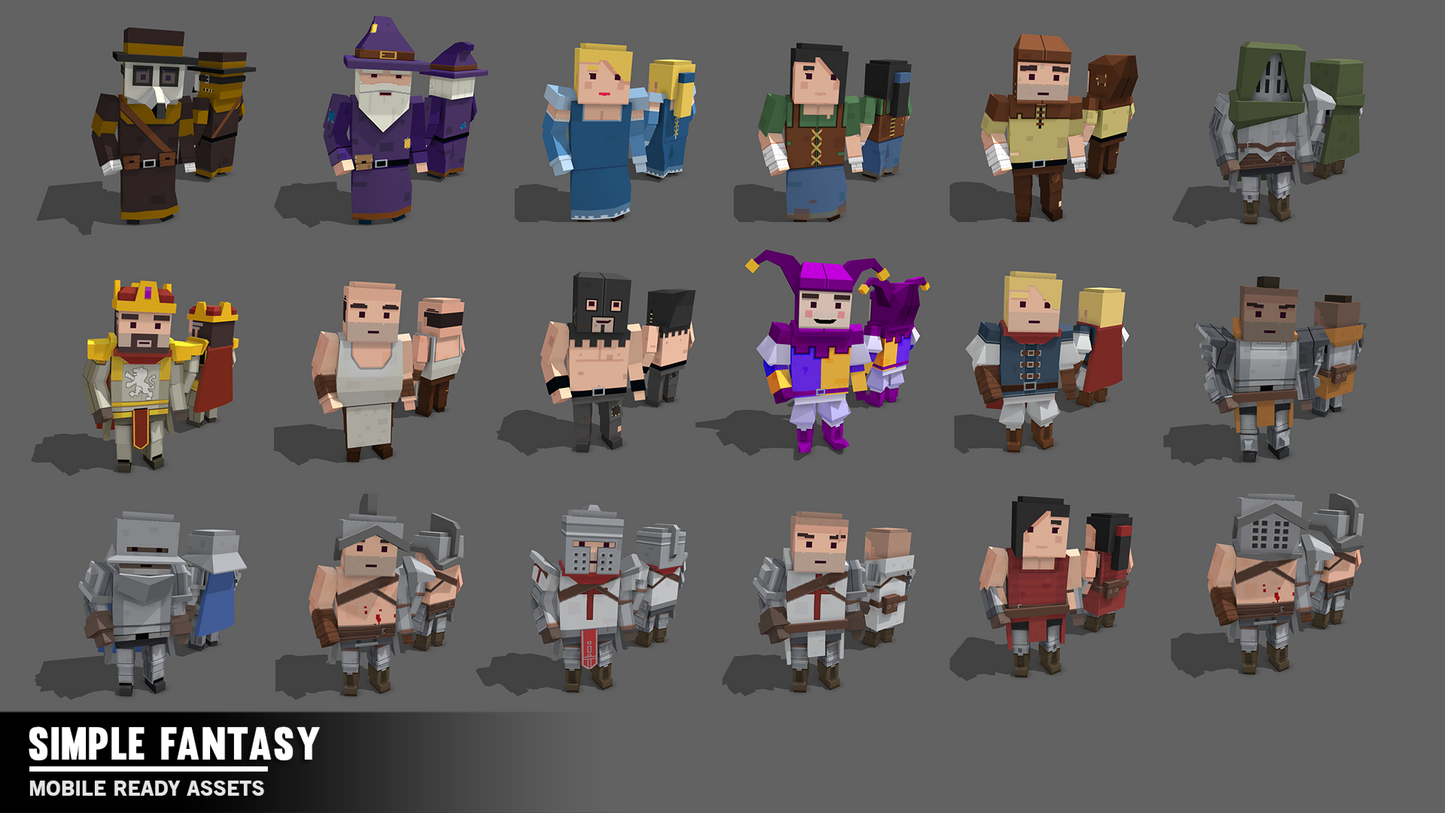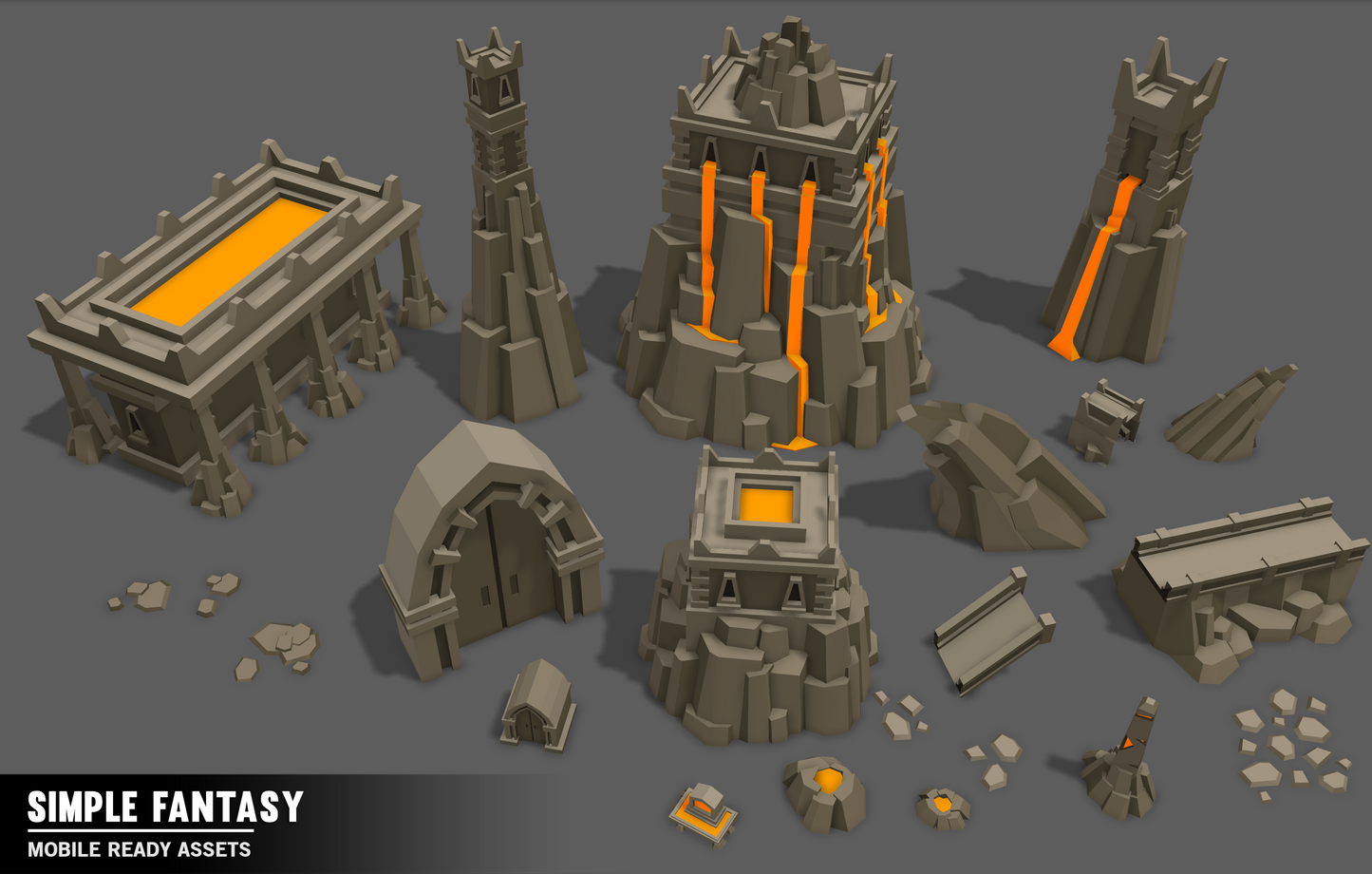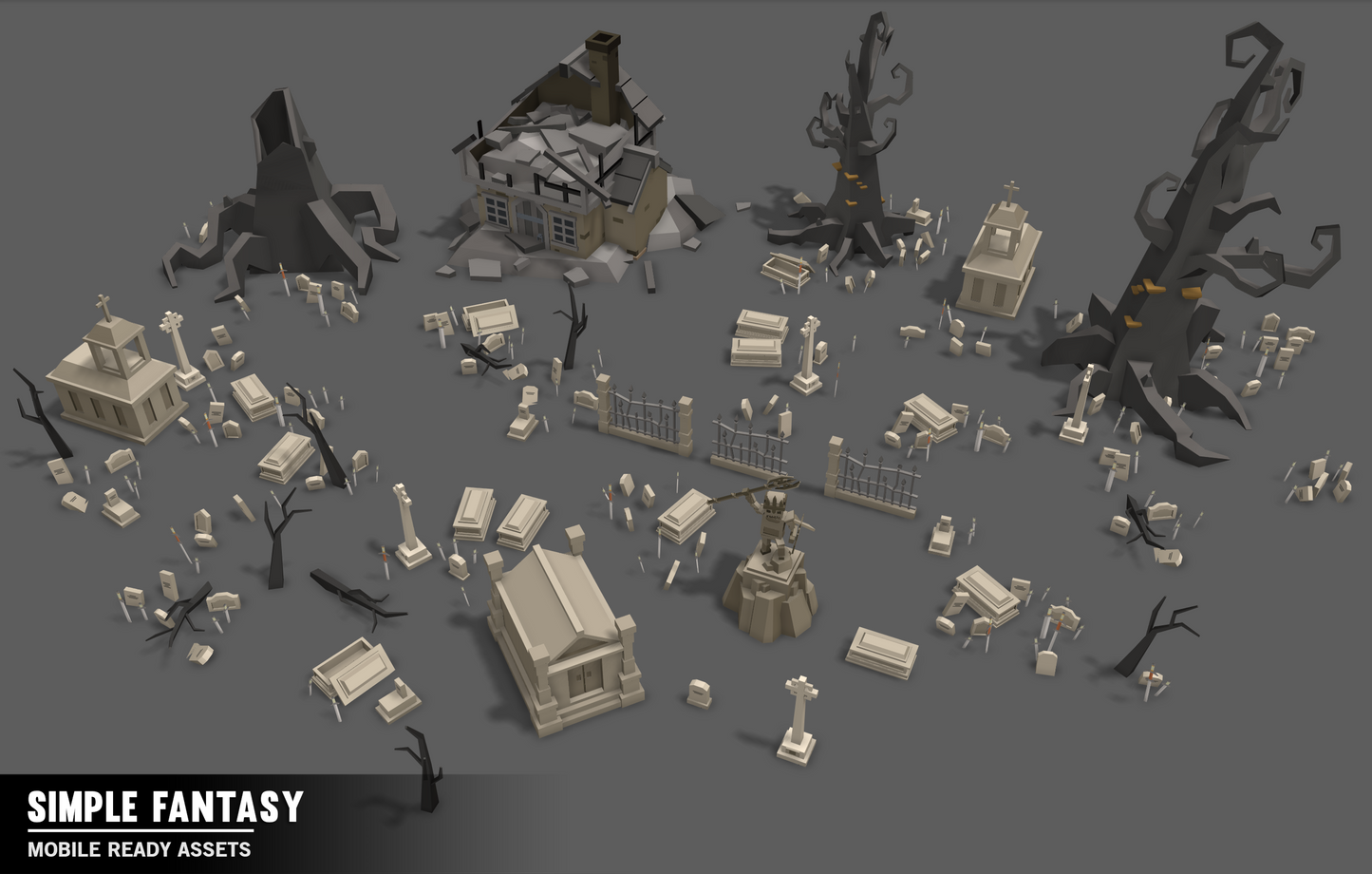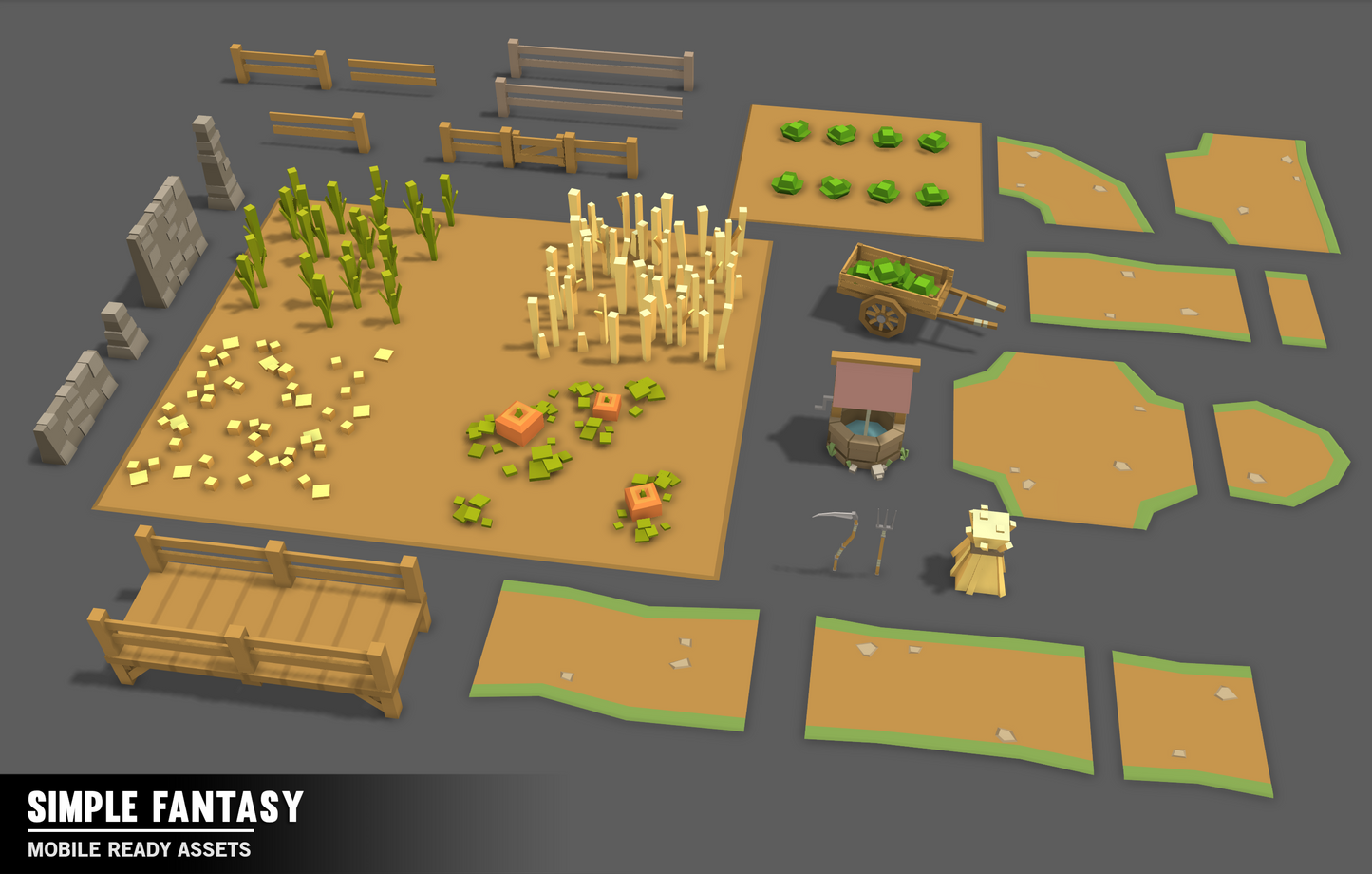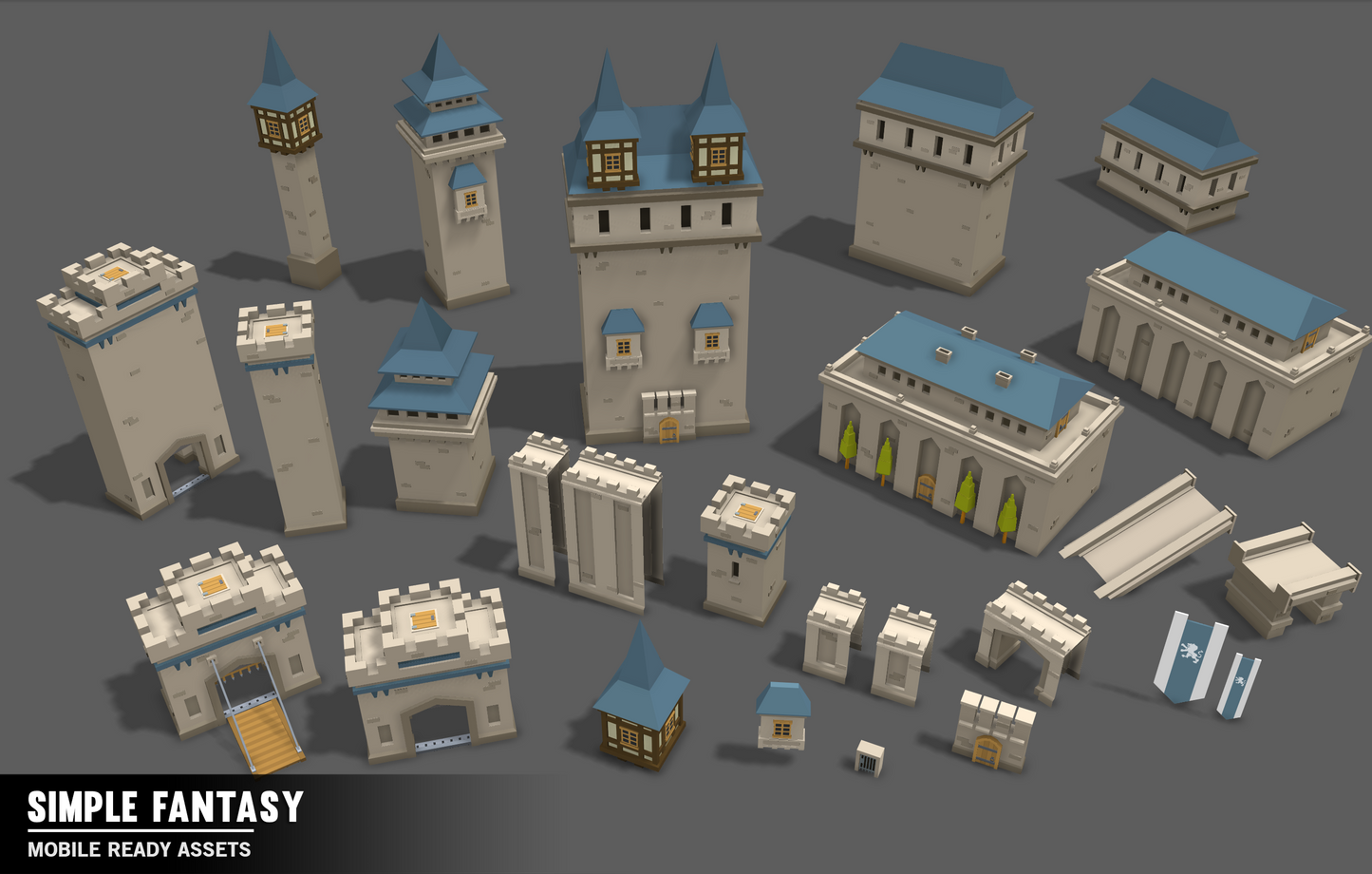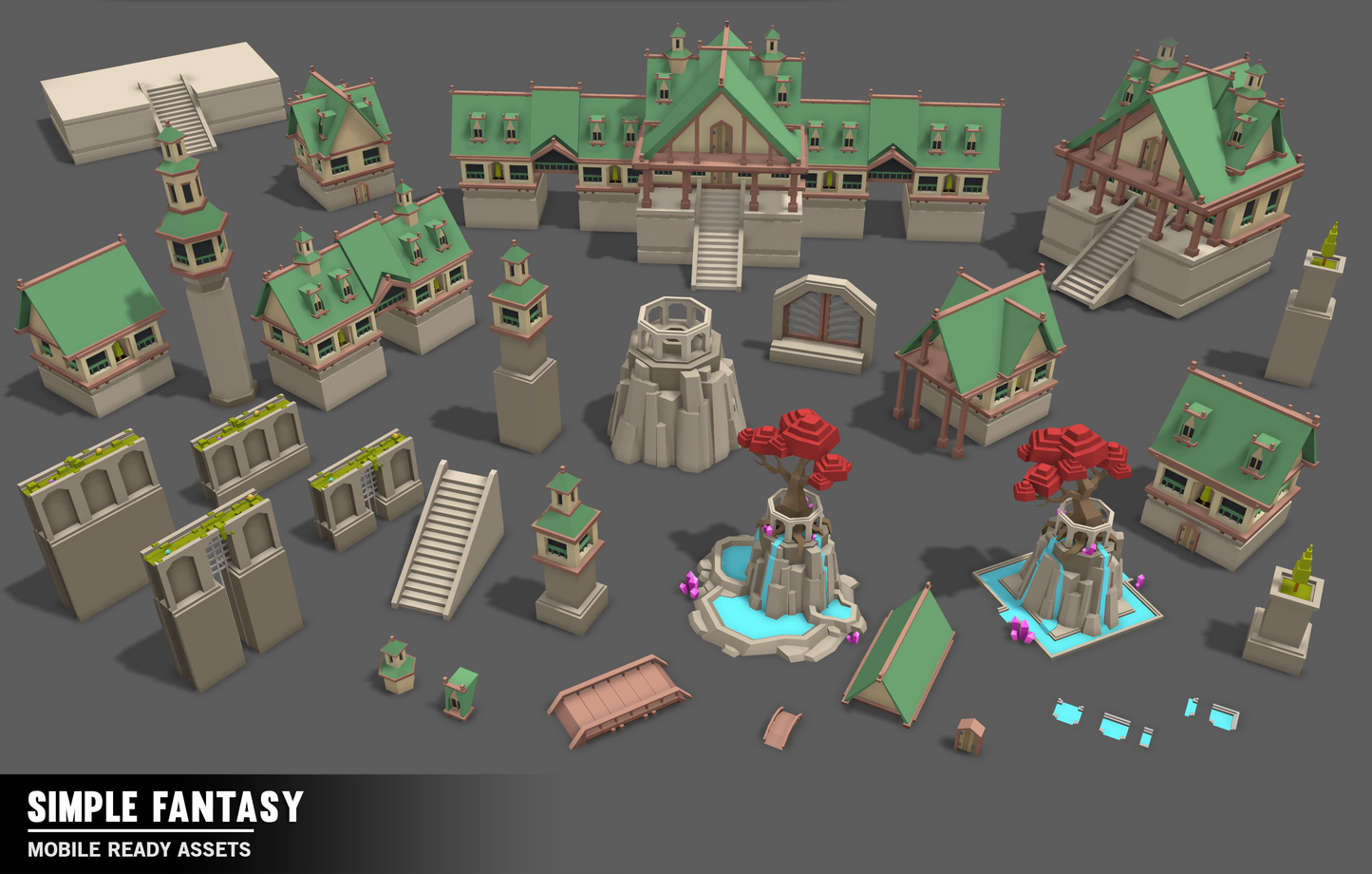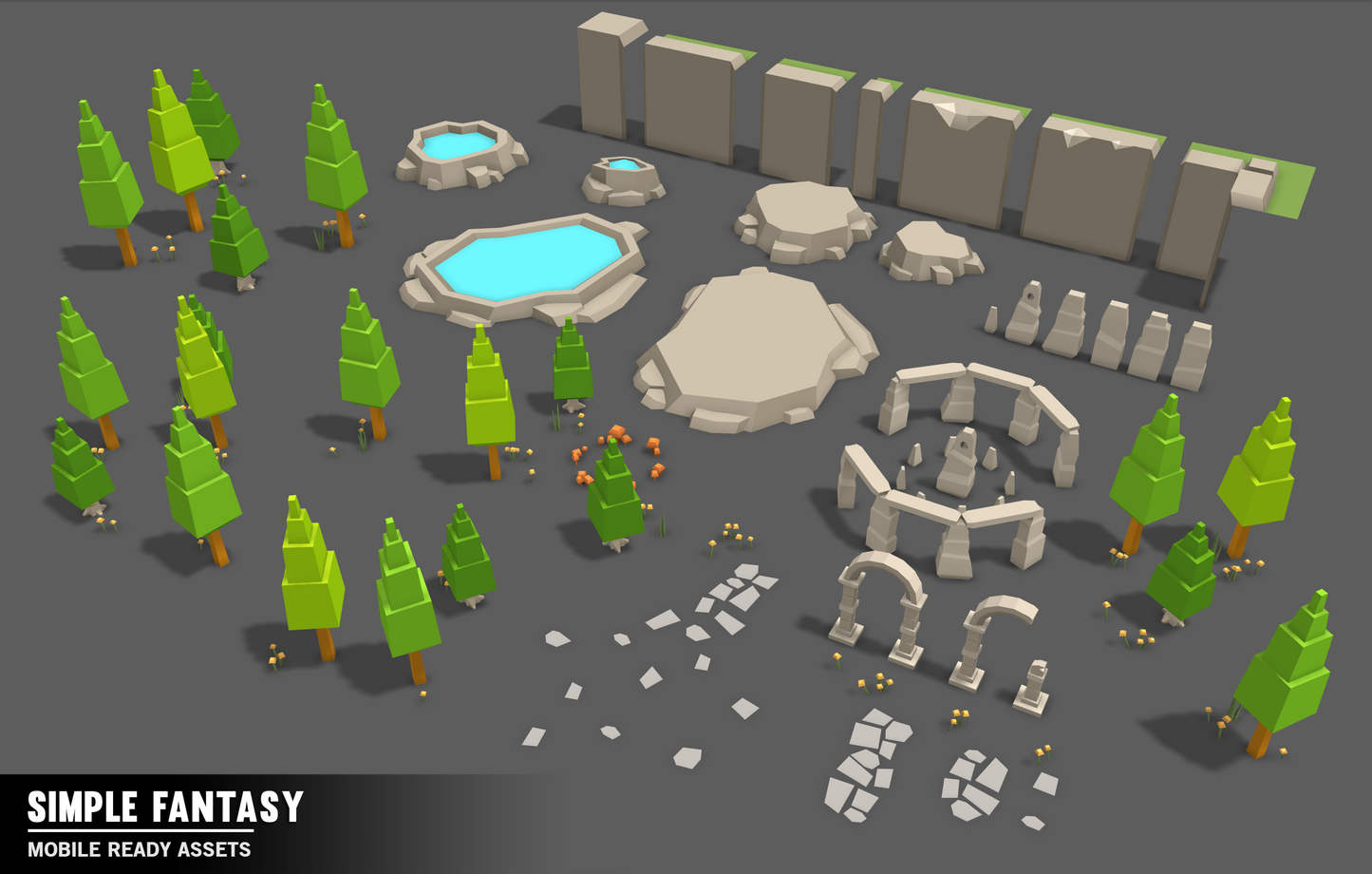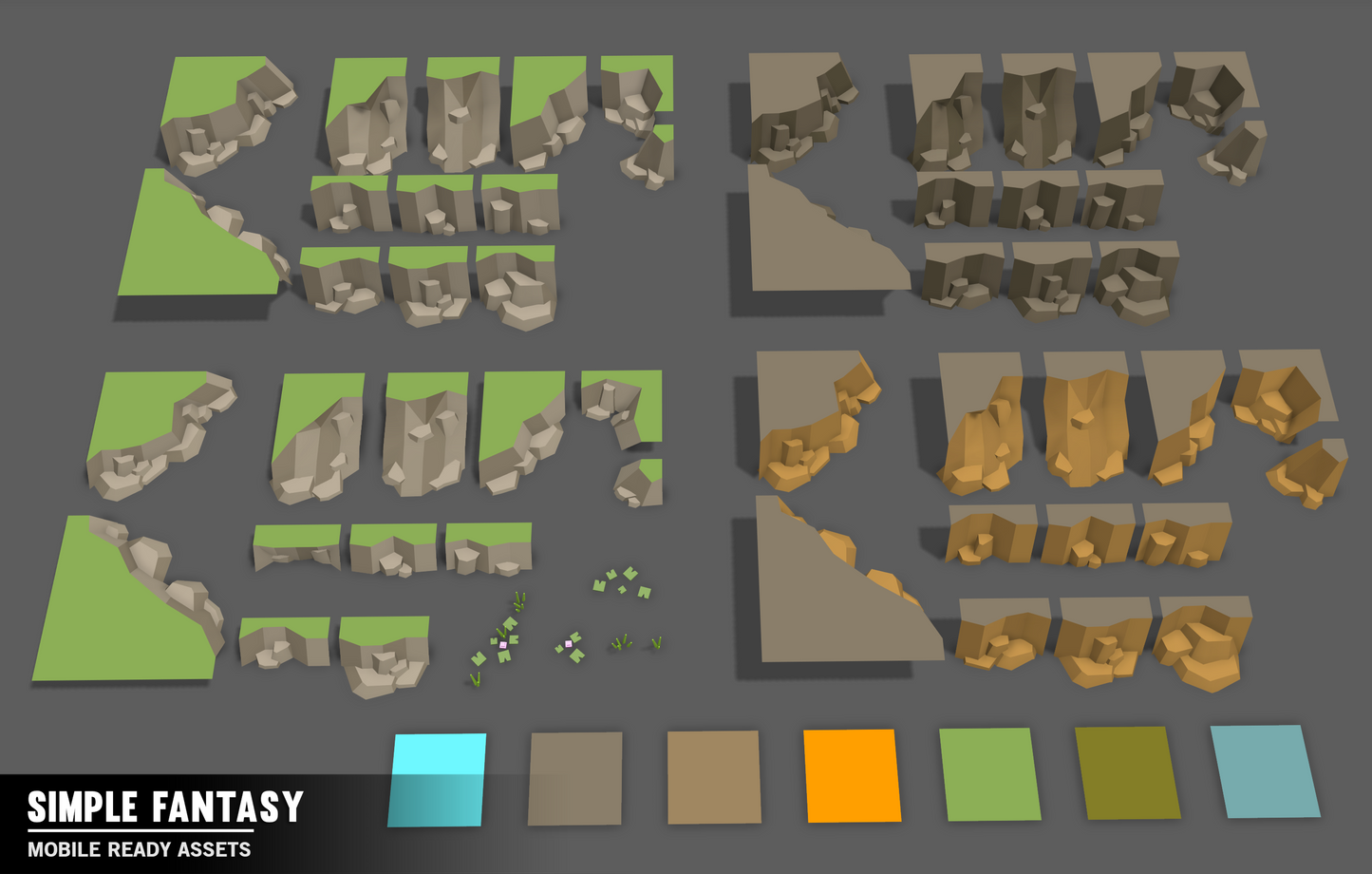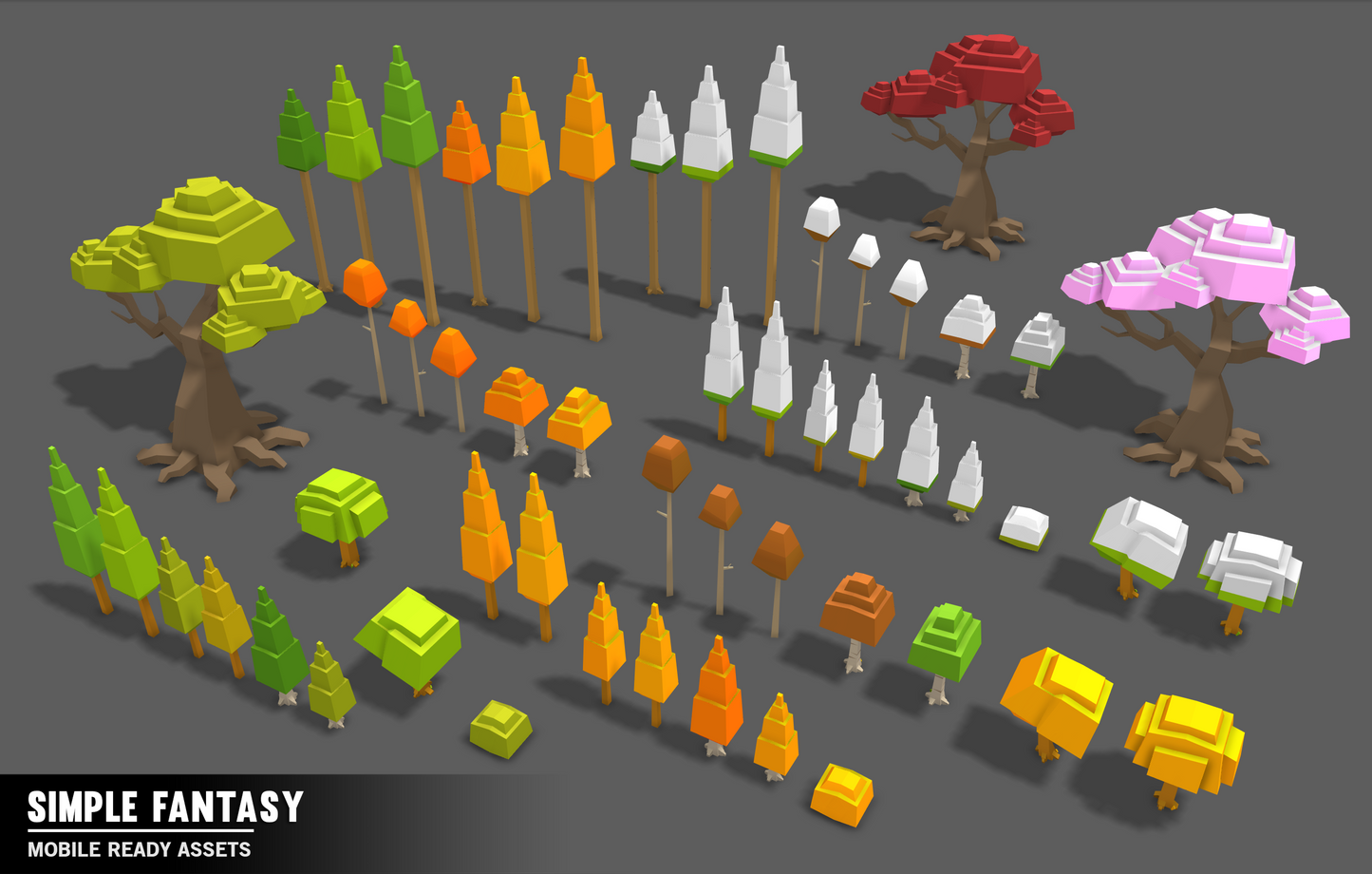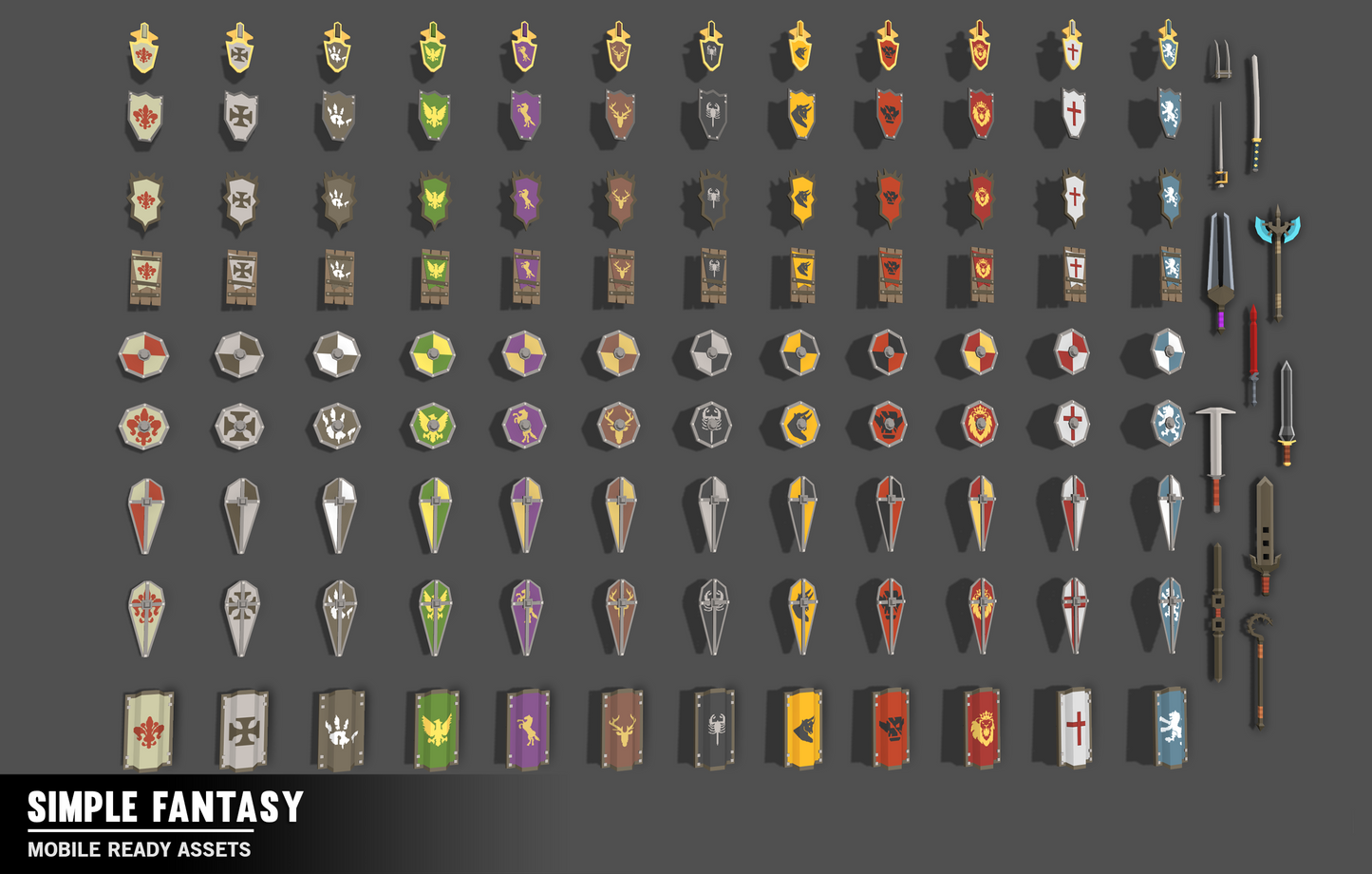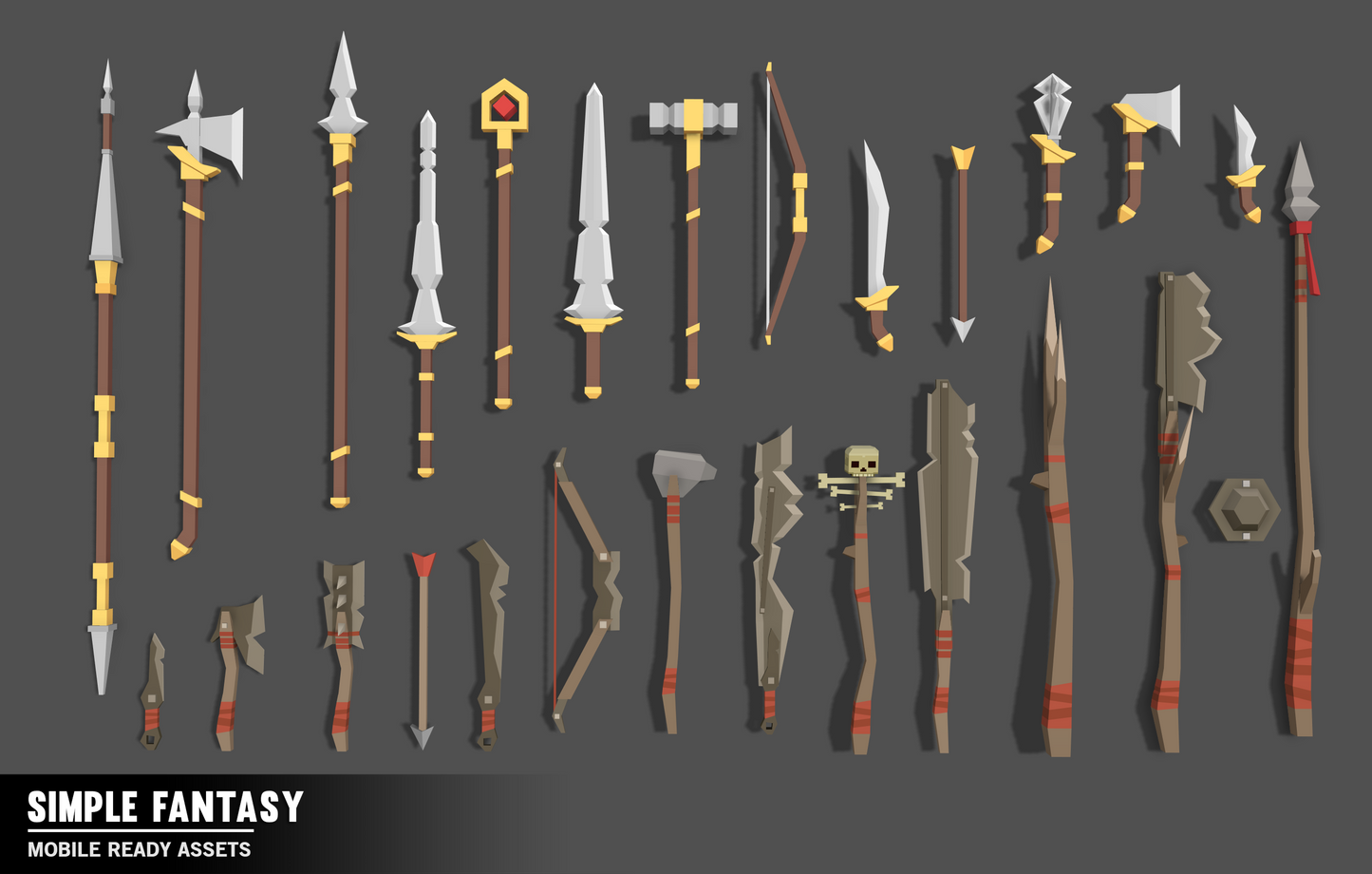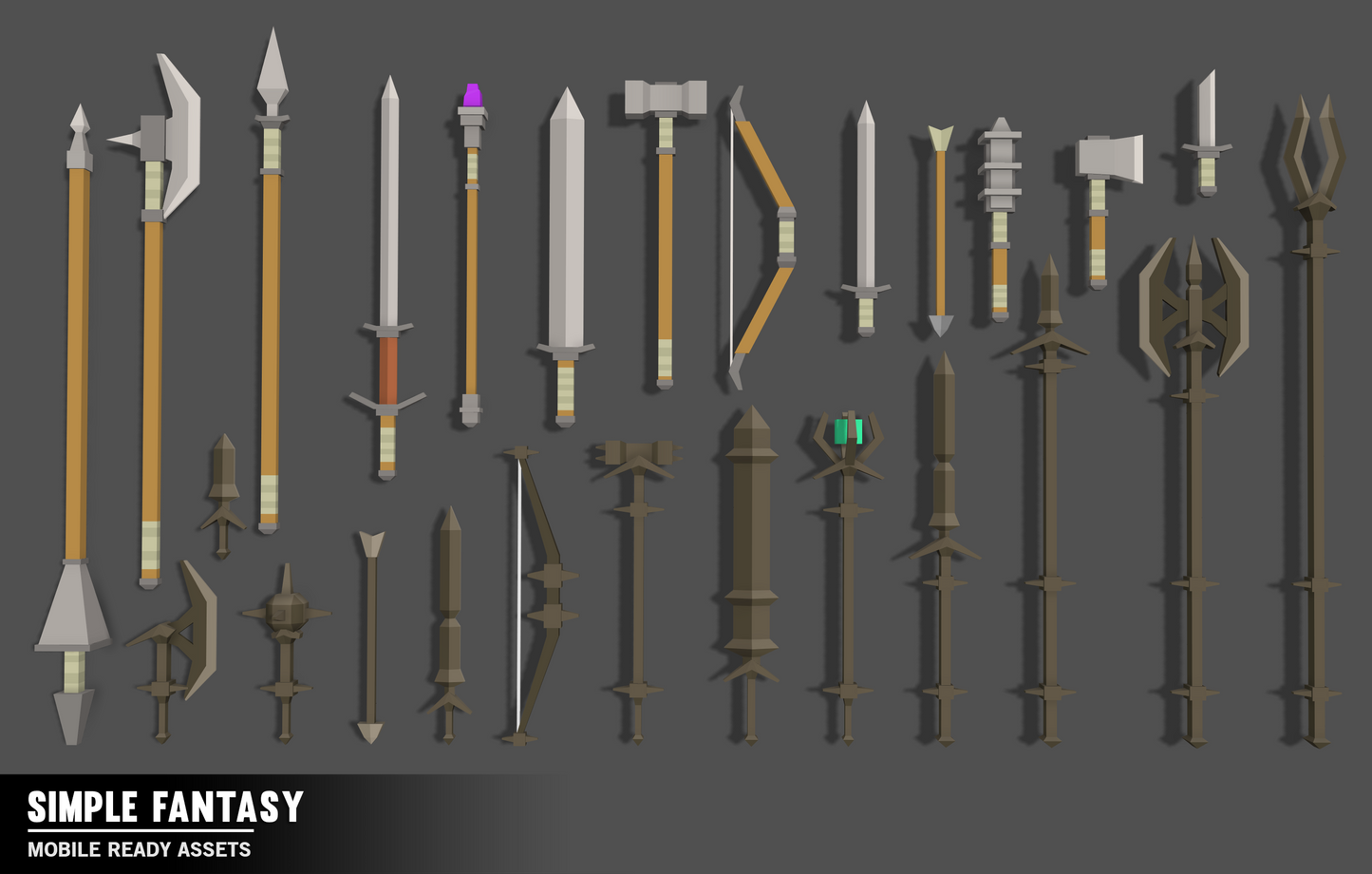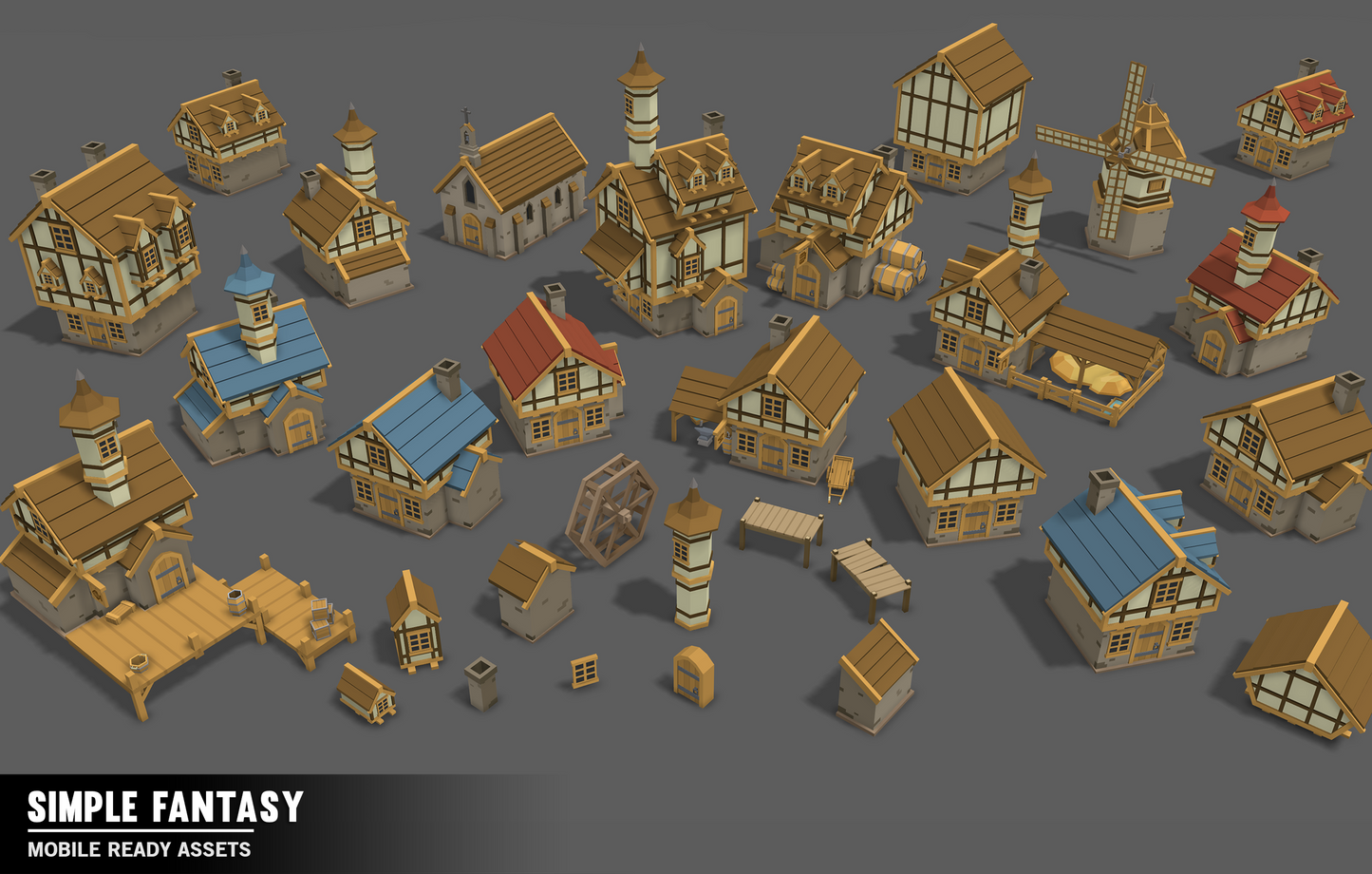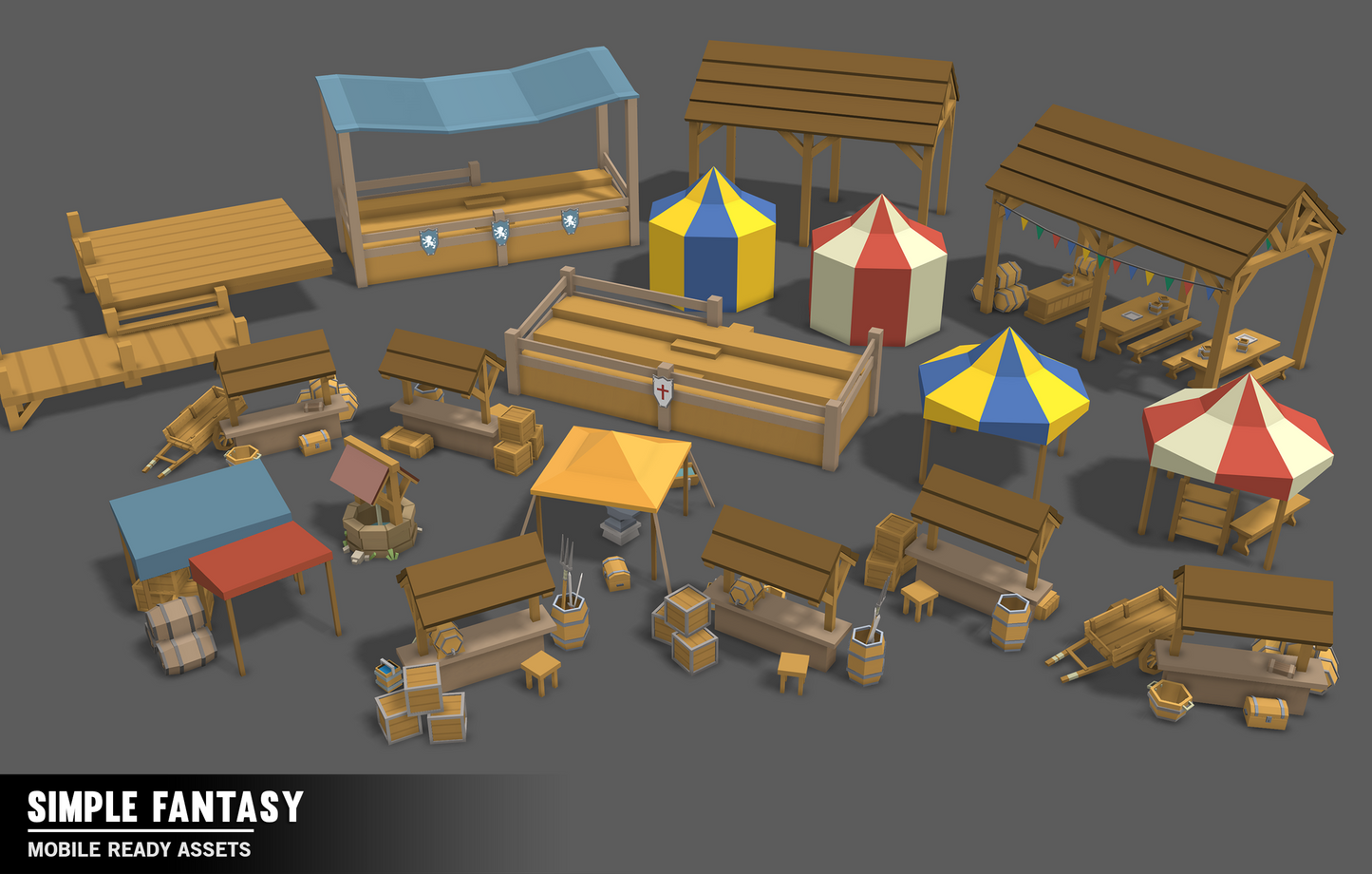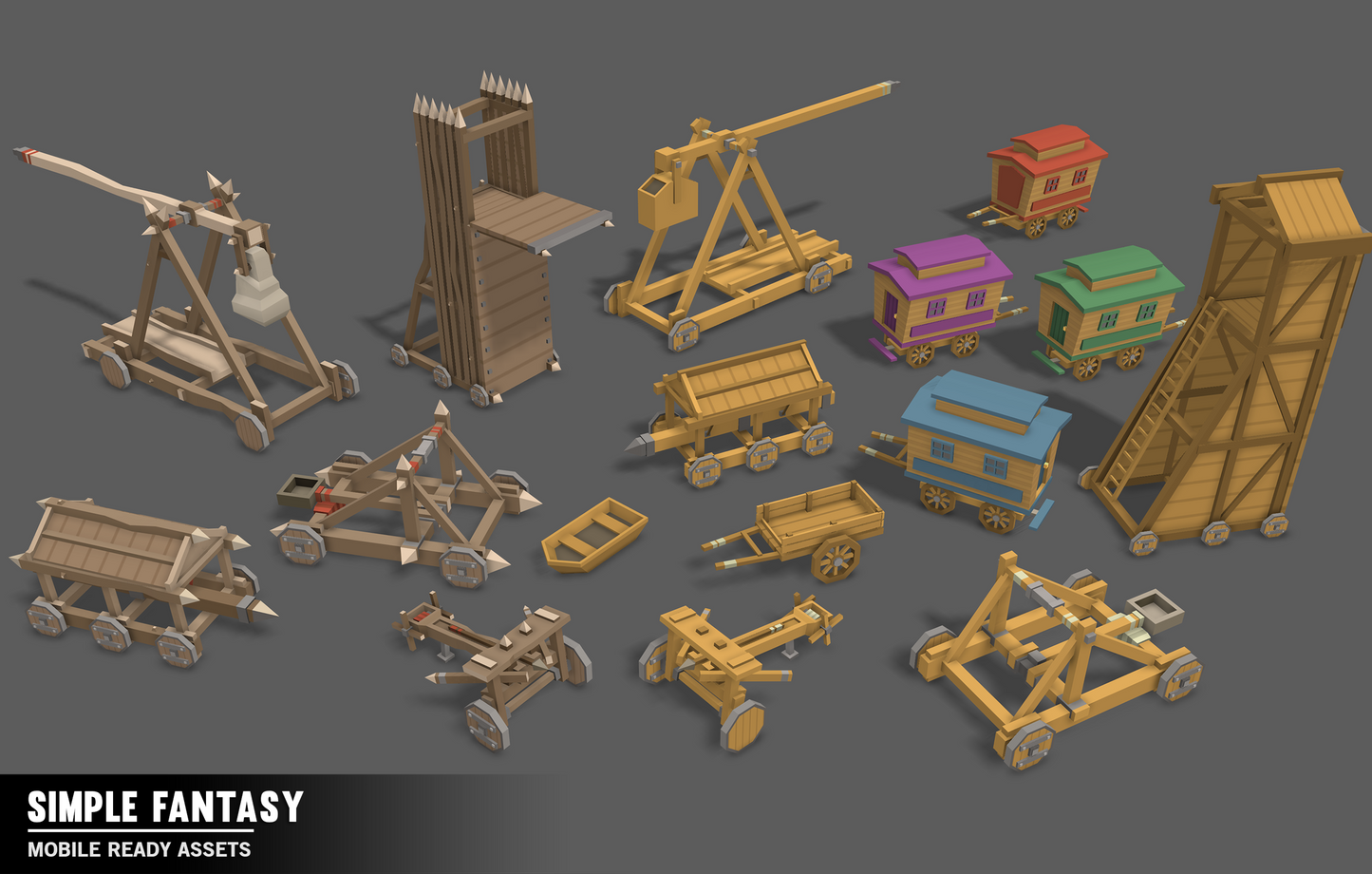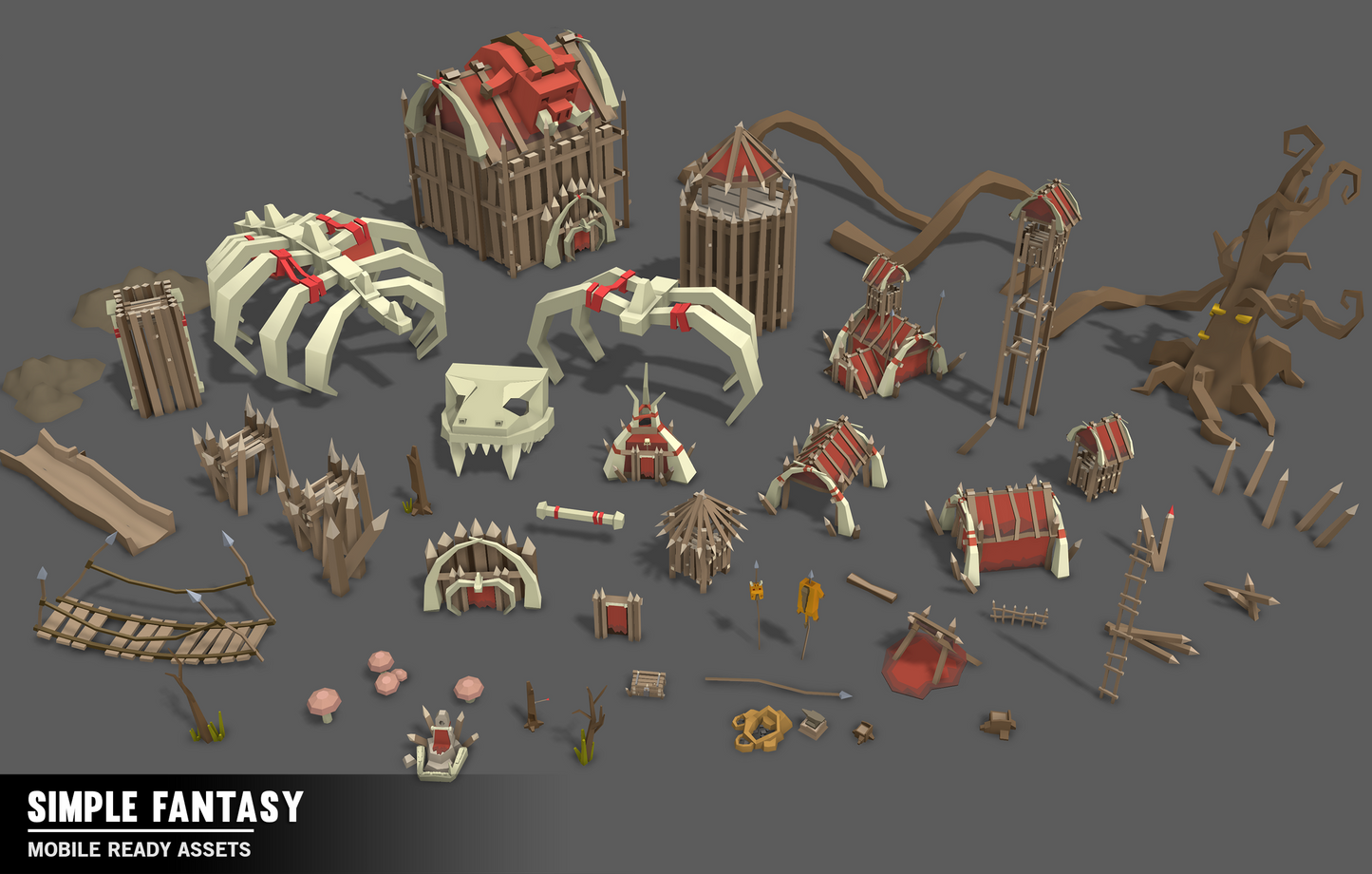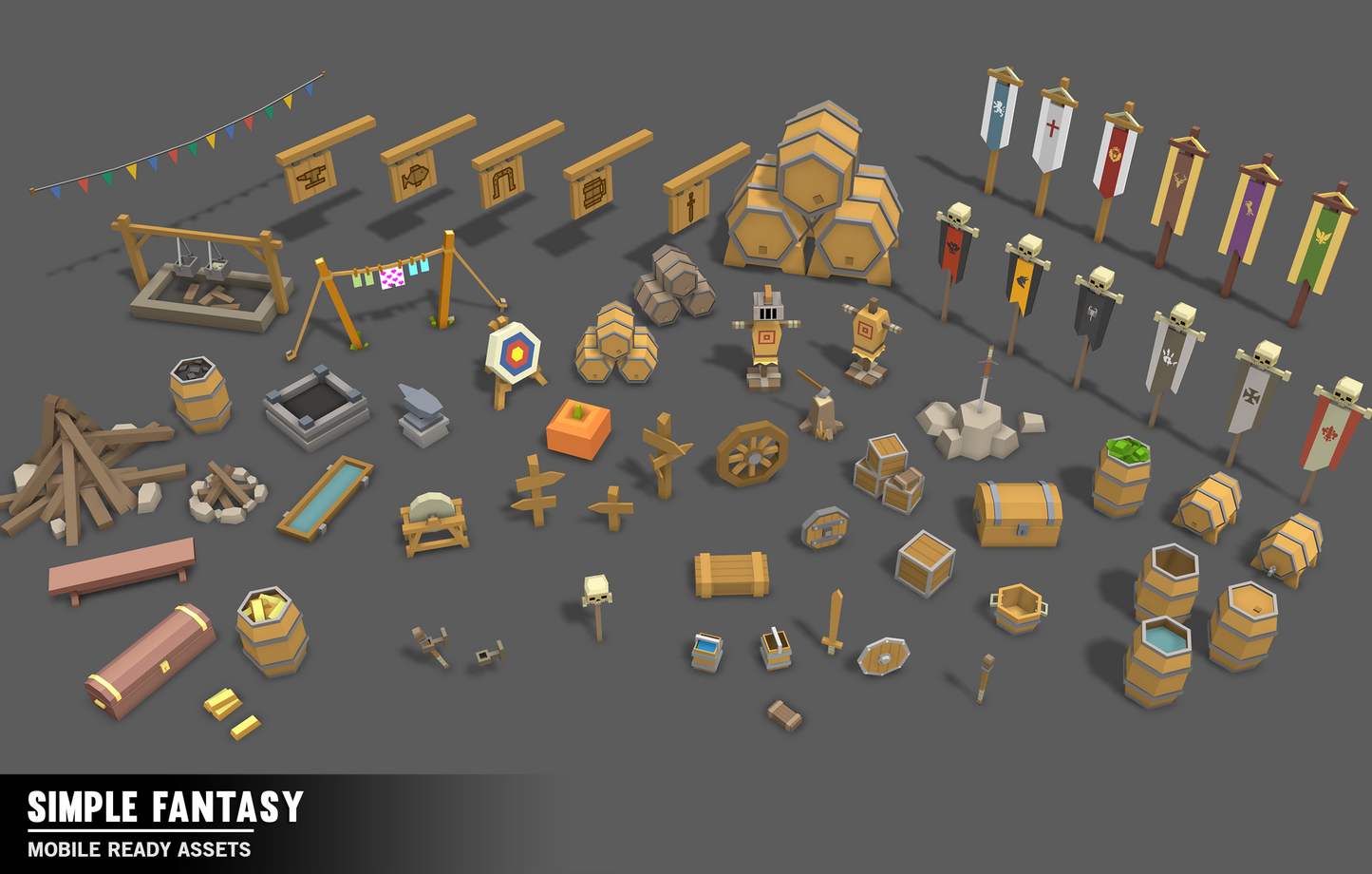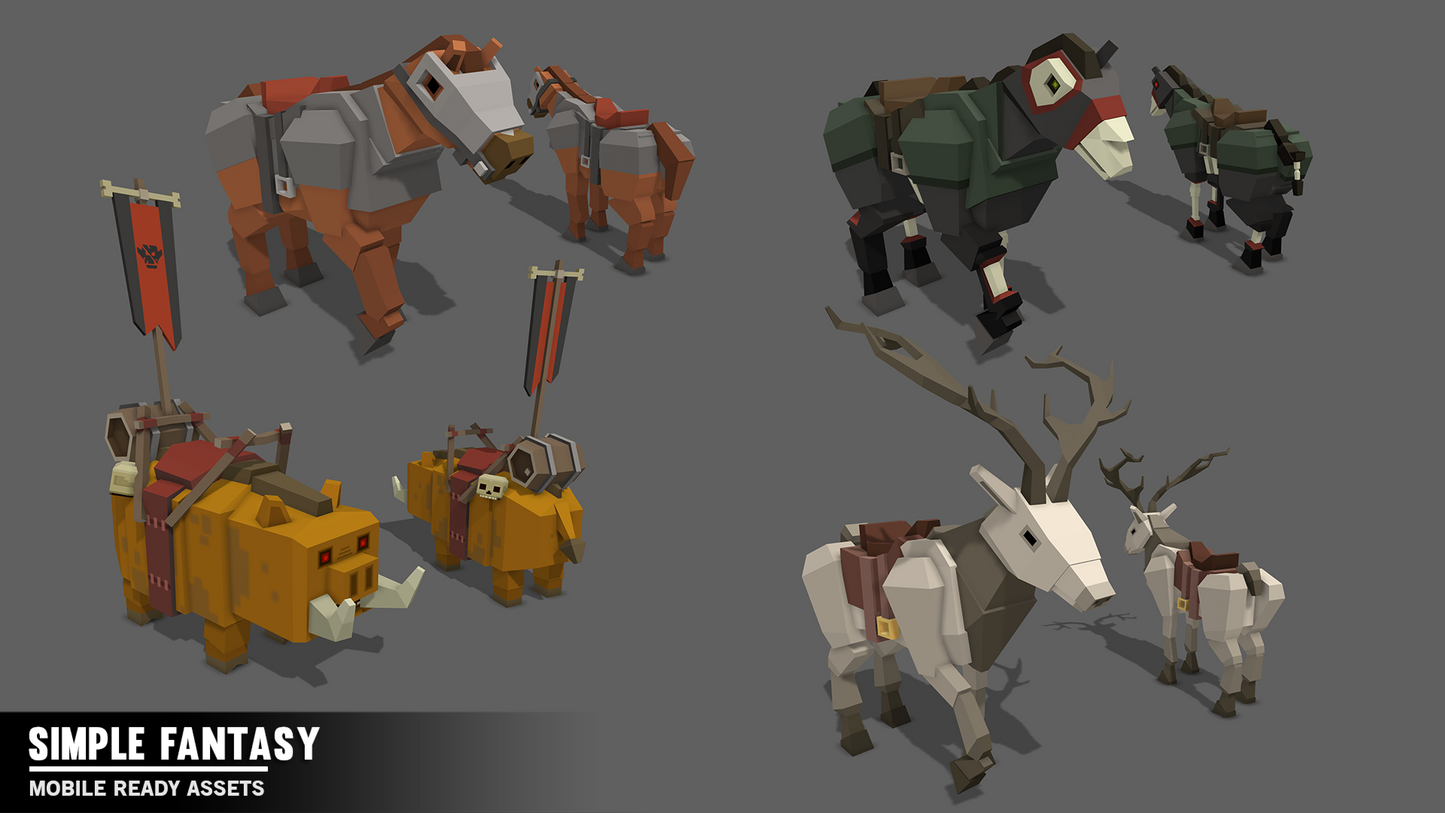 *Excludes New Releases and FREE Assets