Regular price
$9.99 USD
Sale price
$4.99 USD
Unit price
per
BYOB 50% Off
Sold out
5 seats per copy - Licence
Simple Farm - Cartoon Assets

A simple asset pack of vehicles, buildings, props and characters to create a farm based game. Modular sections are easy to piece together in a variety of combinations.
Includes demo scenes

Characters (x4)
Farmer(x3), Farmers Wife(x3), Farmers Daughter(x3) and Farmer Wrangler(x3).

Vehicles (x7)
Tractor Classic (x3), Tractor New (x3), Tractor Digger (x3), Harvester(x3), Harvester Hay(x3), Plow(x2), Farm truck(x3), and Farm Flatbed(x3)

Buildings
House01, House 02, Barn small (x3), Barn medium(x3), Barn big(x3), Shed, Chicken house(x2) and Pig pen.

Environment
Windmill, Outhouse, Hay bale(x2), Haystack, Well, Pitchfork 01, Pitchfork 02, Apple tree, Lemon tree, Orange tree, Ranch Sign, Crops (x6) Water tower, driveway, Grass, Dirt, wheelbarrow, Mailbox, Wooden Fence(x4)
View our tutorial on converting to the Universal Render Pipeline.
This pack contains:
Unity 2020.3 Package
Unreal 4.15 Project
Source Files (.fbx, .obj, .mb)
Change Log
v1.3 (Unity)
- General pack cleanup
Share
Just the thing!
Great asset pack, doesn't have farm animals but for the price it's a bargain. I can't wait to setup some tractor racing!
View full details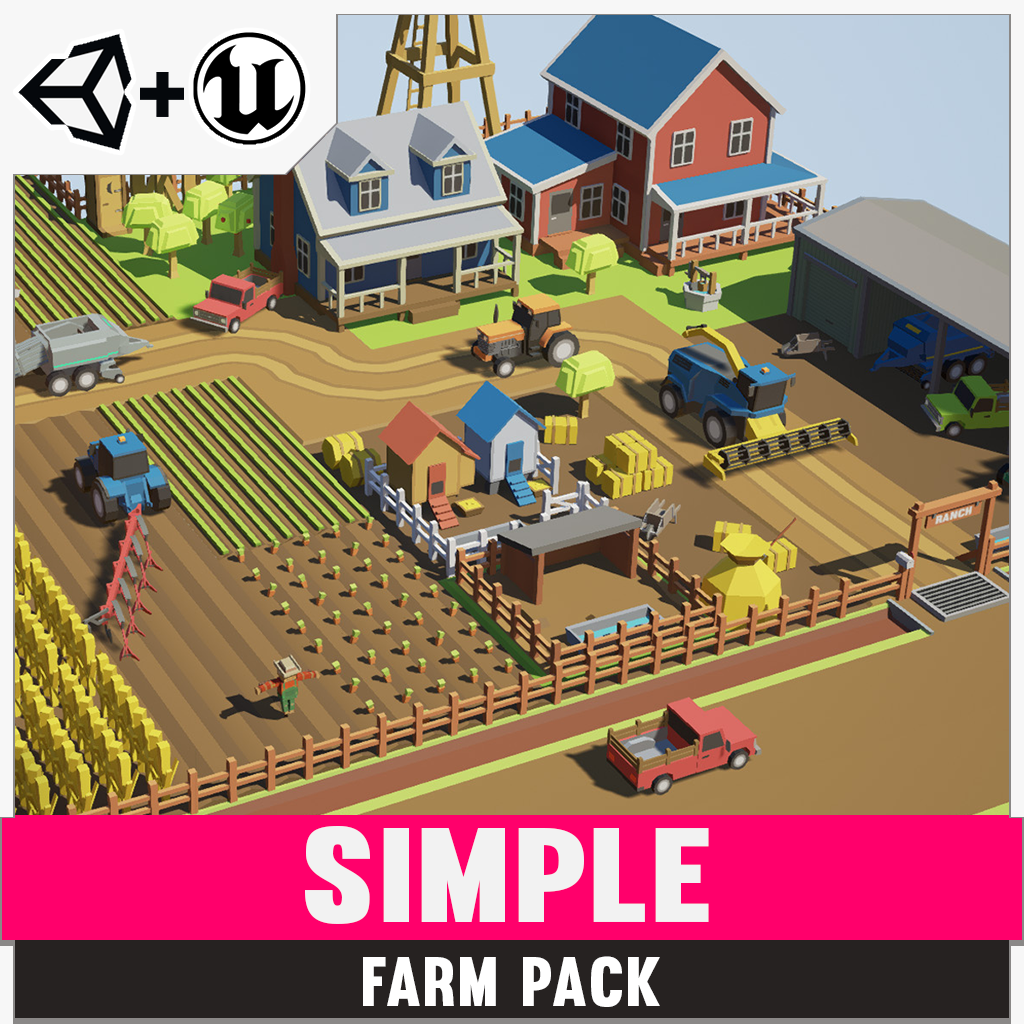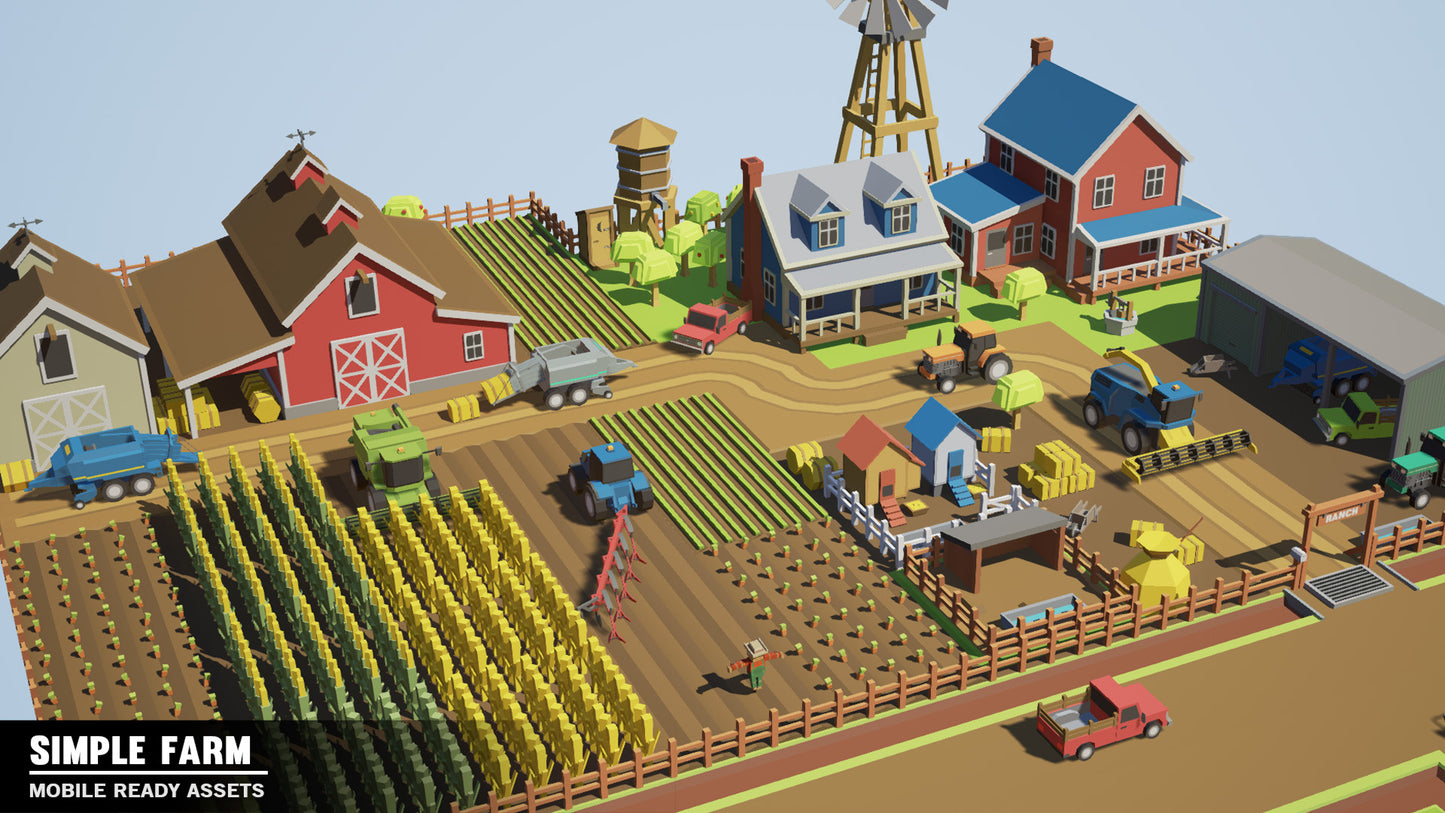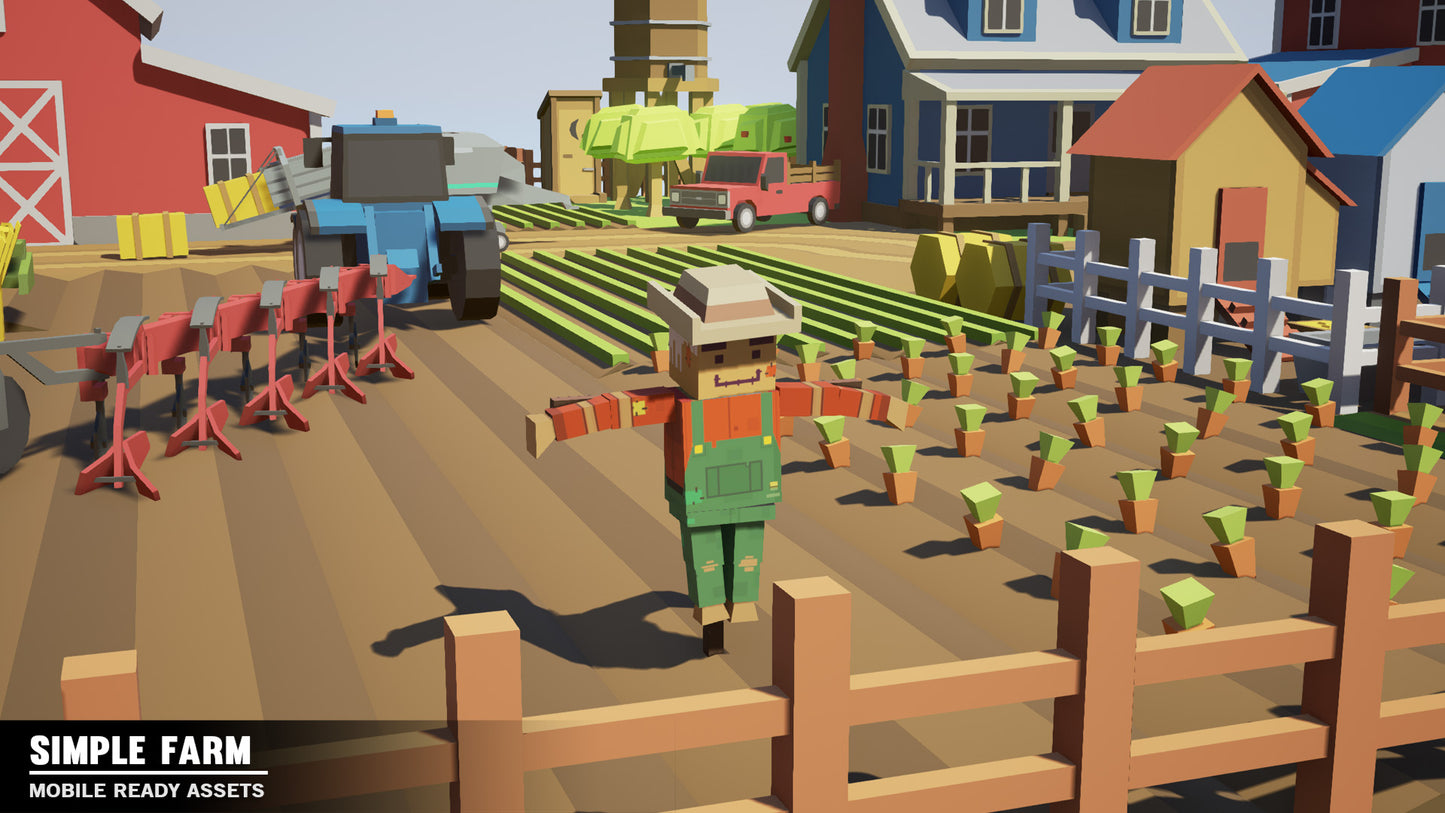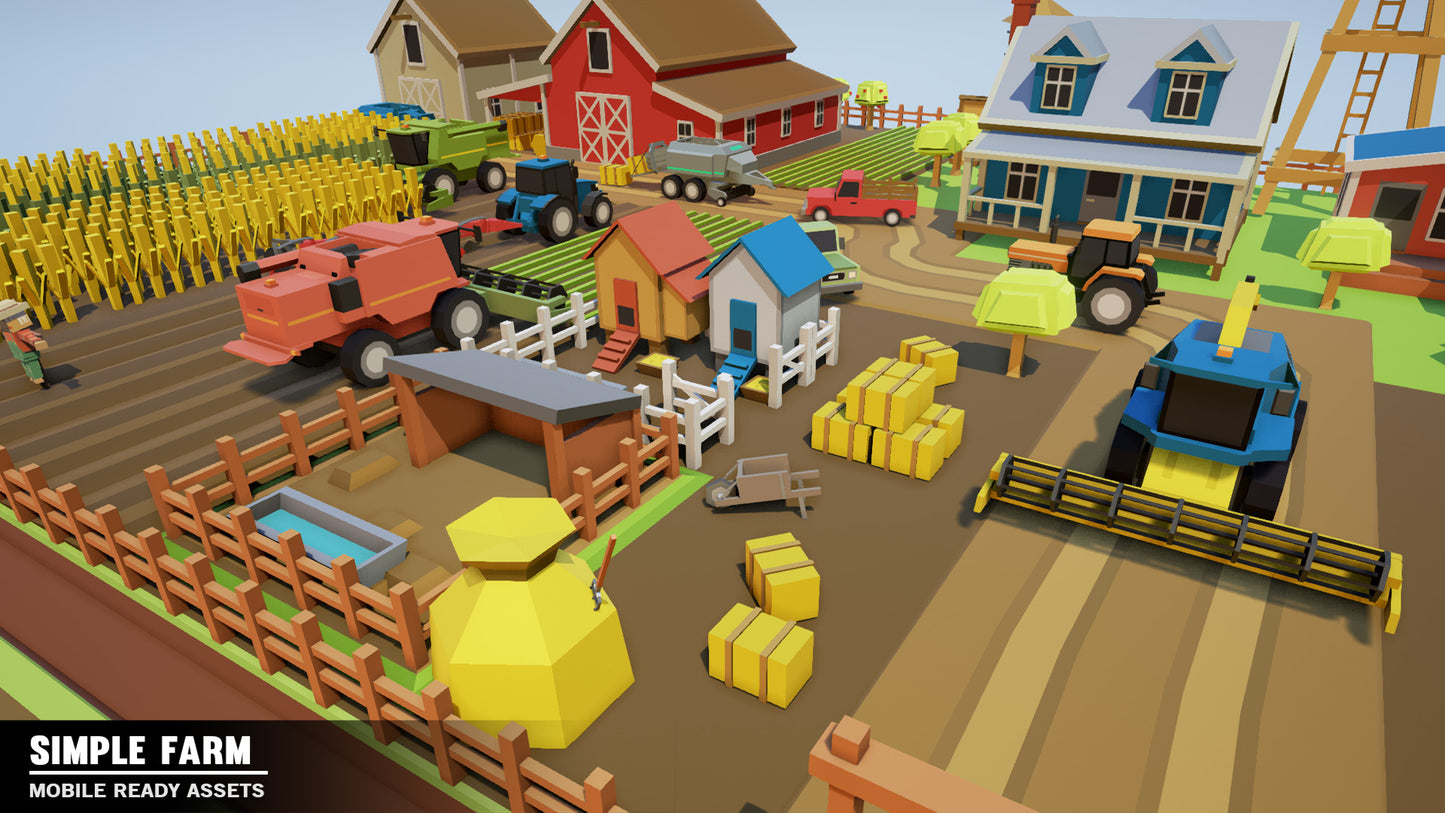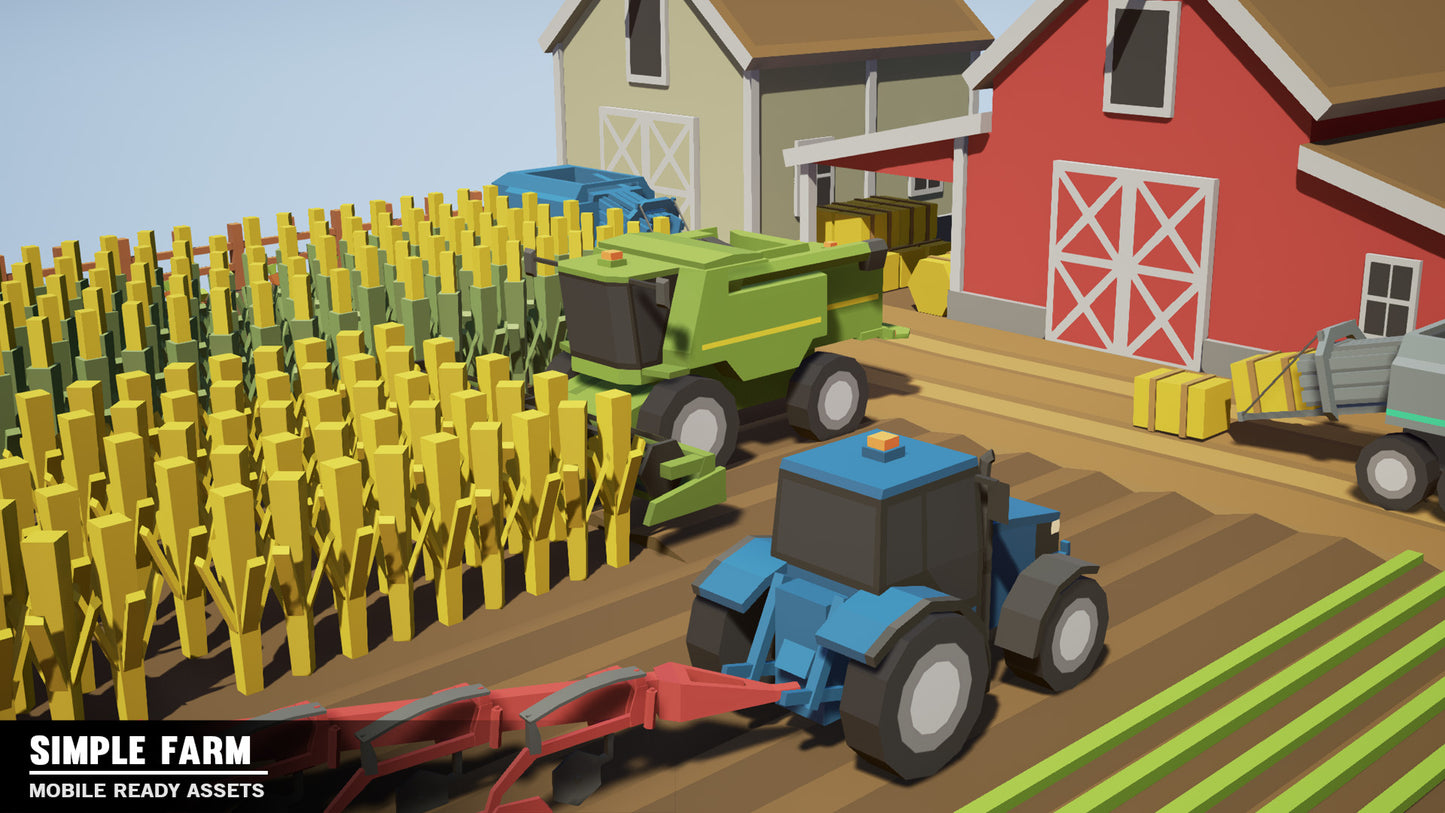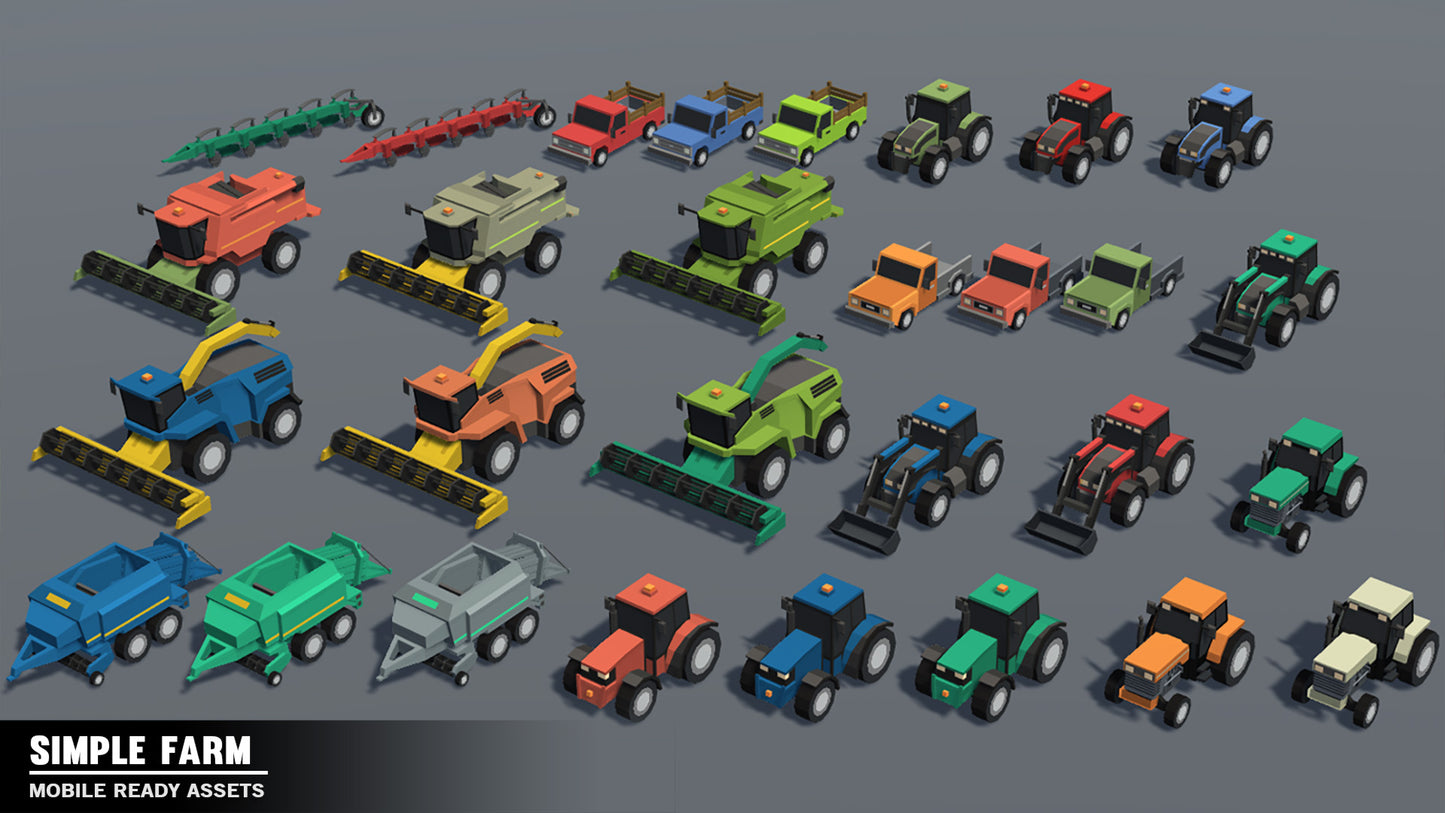 *Excludes New Releases and FREE Assets