Regular price
$19.99 USD
Sale price
$9.99 USD
Unit price
per
BYOB 50% Off
Sold out
5 seats per quantity - Licence
 Follow us for updates, promotions, previews & tutorials:
DISCORD | FACEBOOK | YOUTUBE |  TWITTER | INSTAGRAM
 ◼ Key Features◼
Modular sections are easy to piece together in a variety of combinations.
Demo scene included
---
Synty Studios™ presents: 
Simple Town - Cartoon assets
Immerse yourself in the charm of our block-style low poly 3D art, where these assets may be simple in design, but their versatility knows no bounds.

Unleash your creative potential with the Simple Town asset pack, your essential toolkit for crafting urban landscapes.
◼ Licence ◼

The following custom licence applies
 to this asset in addition to the Synty
 Store License Agreement.
END USER will be prohibited from using the asset license for the following products:
Creation of Non-Fungible-Tokens (NFT) and/or use in Blockchain based projects or products.

Creation of content for Metaverse-related and/or game creation software and products.

3D printing for commercial use.
 ***Contents may vary between engines. 
View our tutorial on converting to the Universal Render Pipeline.
Change Log
v12.3
Unity
- General pack cleanup

Unreal
- Fixed naming conventions
- Removed starter content
File Formats

Current Versions :
Unity - 2020.3 and above
Unreal - 4.14 Project
Source Files - (.fbx, .obj,)
Asset List

◼Buildings◼
Strip club, Coffee shop, Barber shop, Gym, Auto repair, Cinema, Mega Mall (includes carpark and mall sign), Misc store(x3), Misc shop(x2), Small House(x4),Medium House(x4),Big House (x4) Garage attachment (x3) Old house (x3) Apartments, Shops, Corner shops, Office buildings and Houses

Each building type comes with 3 color variants.

◼Environment assets◼
Trees (x2) Beach flat (x2), Beach corner, water way(x7), Road lane splitters (x2), Bridge, Roundabout, Motorway ramp, Motorway straight, Motorway Corner, Motorway signs (x3) Tire pile, Beach seat(x3), Umbrella (x3), Garden, Pointy fence, Driveway, Foot bridge, Jetty, Sewer pipes (x2), Rocks (x3) Buey(x2)

◼Vehicles◼
Boat (x3), Ambulance, Police car, Taxi, Ute, Family car, Van, Bus, Fire truck and Rubbish truck. Each vehicle comes with 3 color variants (excluding Taxi, Police car, Fire truck, Rubbish truck and Ambulance)
Separated wheels for turning

◼Props◼
Dumpster, Rubbish bin, Fire hydrant, Billboard, Satellite, Traffic light, Street light, Drain pipe, Road corner, Road straight, Road flat, 3x Trees, 2x bushes, Road Divider, Crossing Fence, Grass, 3x Gravestone, Memorial Statue, Park Paths, Flowers and Aerial/Flag Pole.
Changelog

v12.2 (Unity)
Fixed issues with materials on the following prefabs:
- grave_large_mesh
- grave_medium_mesh
- grave_small_mesh
- roadLane_straight_Centered_mesh
- Env_Planter
Share
Amazing asset
I purchased it through unity (i regret purchasing it through unity) and it is an amazing pack, hugely important to developing my games, and don't have the time to make my own assets, so thank you so much, synty! I look forward to continuing to use your assets throughout my games!
The review is greatly appreciated.
The review is greatly appreciated.
Great assets but scaling on Unreal seemed off
The asset is great quality and super quick to start putting scenes together. Along with that the Demo scene is remarkable at showing what you can make with the contents of the pack. The only issue I ran into was that compared to the default skeleton/actor the assets seemed to be oversized. When creating my own level i had to scale down to around 0.7 in order to pull things back in line with all the unreal defaults.
Thanks, the review and feedback is appreciated.
Very good asset!
this is a very good asset for the game about the city - it has a large demo scene in which you can easily create a Nav Mesh, you can change the colors of objects and easily change the textures, as they are very simple! I love it!
Very good asset!
A very good low-poly asset for a city game. Allows you to create a Nav Mesh and completely move all objects on a large demo scene.
Thanks for taking the time to leave a review :)
View full details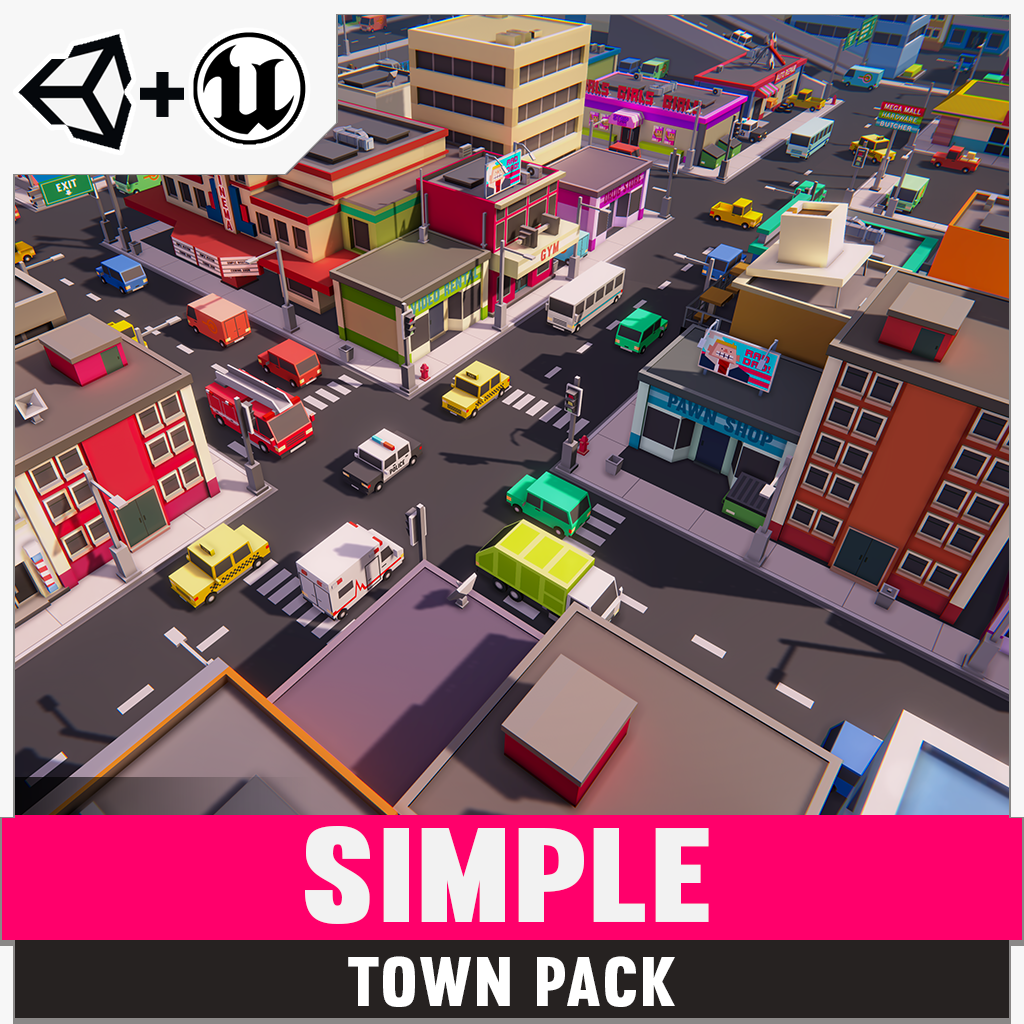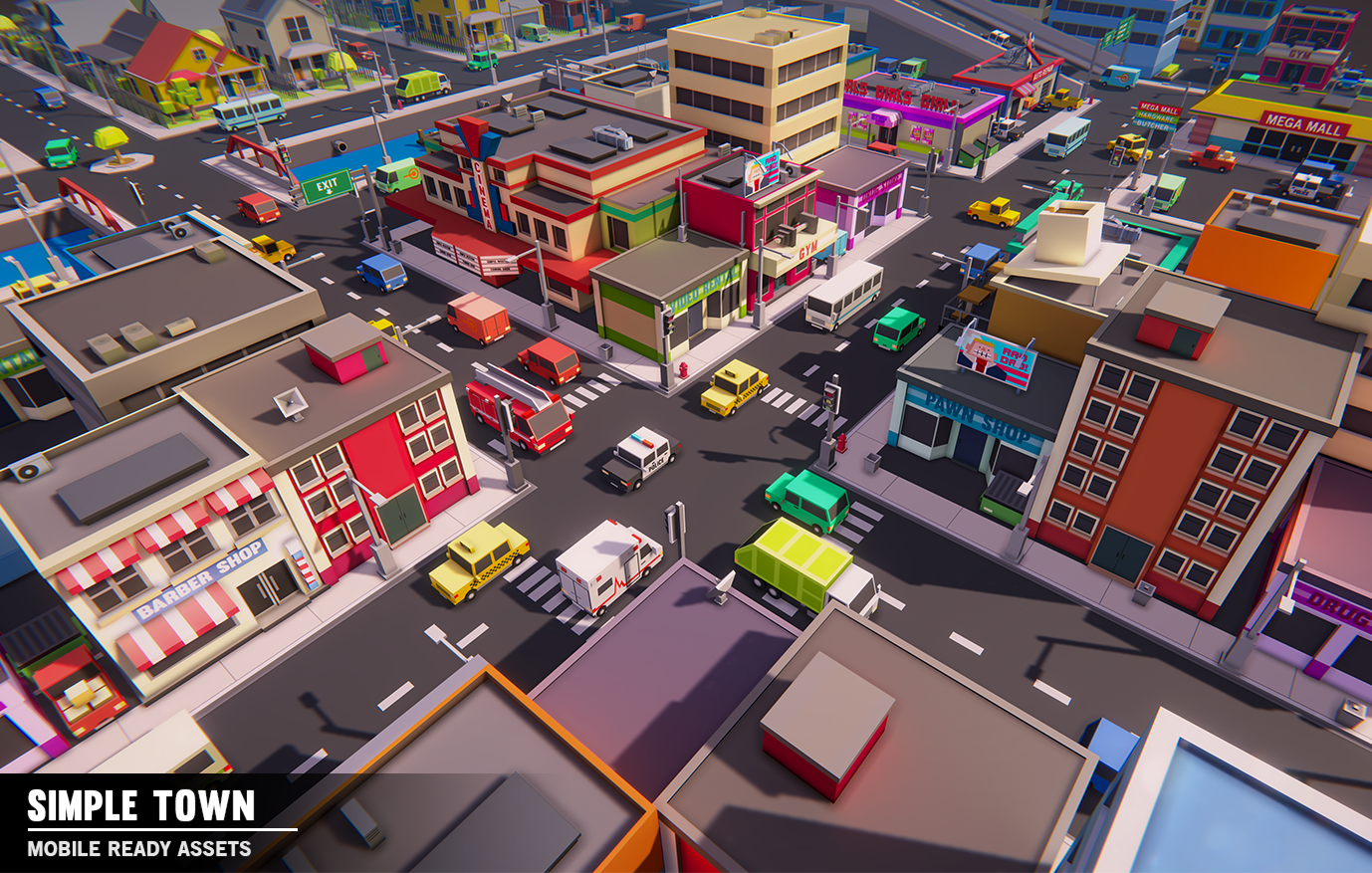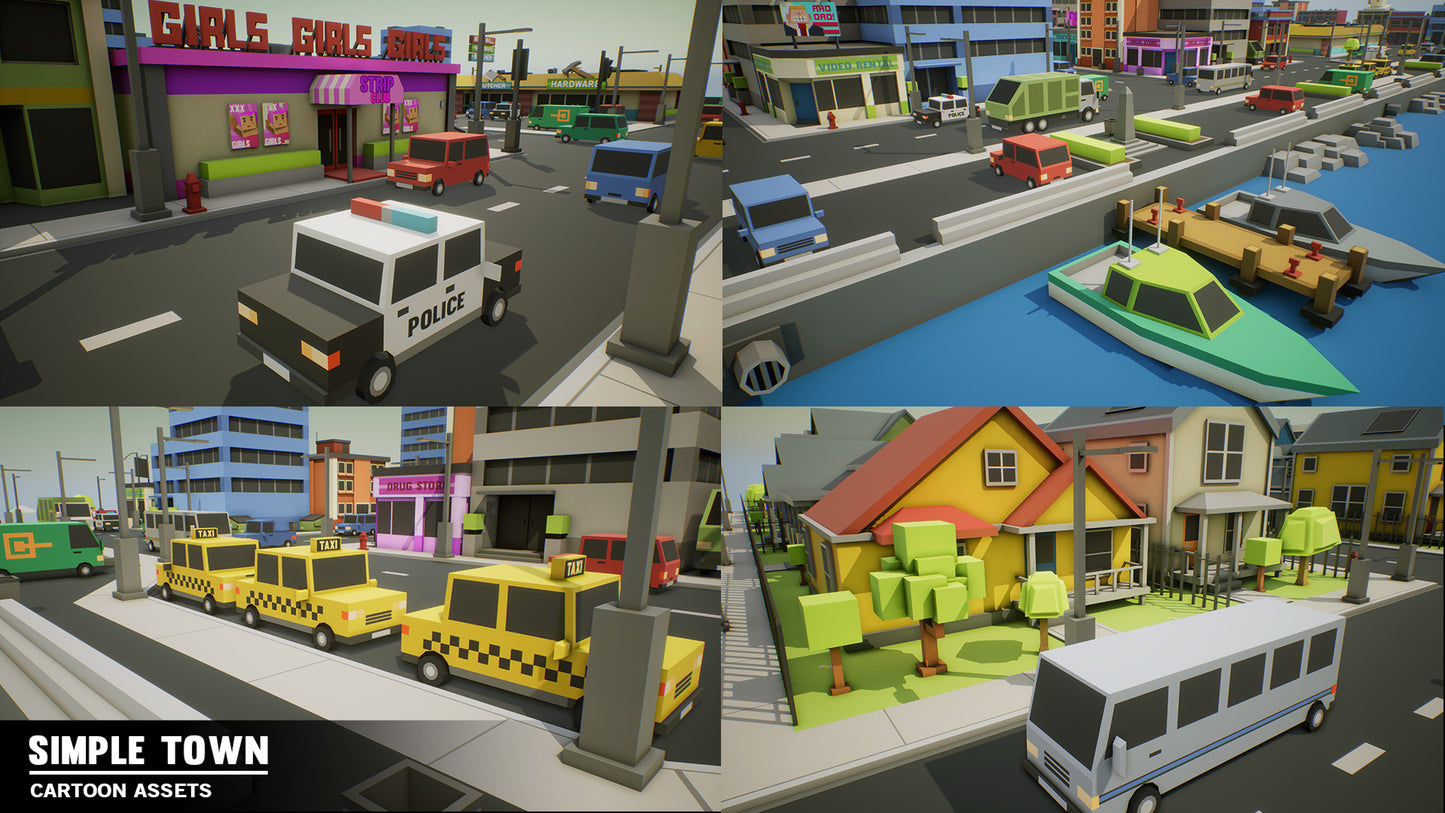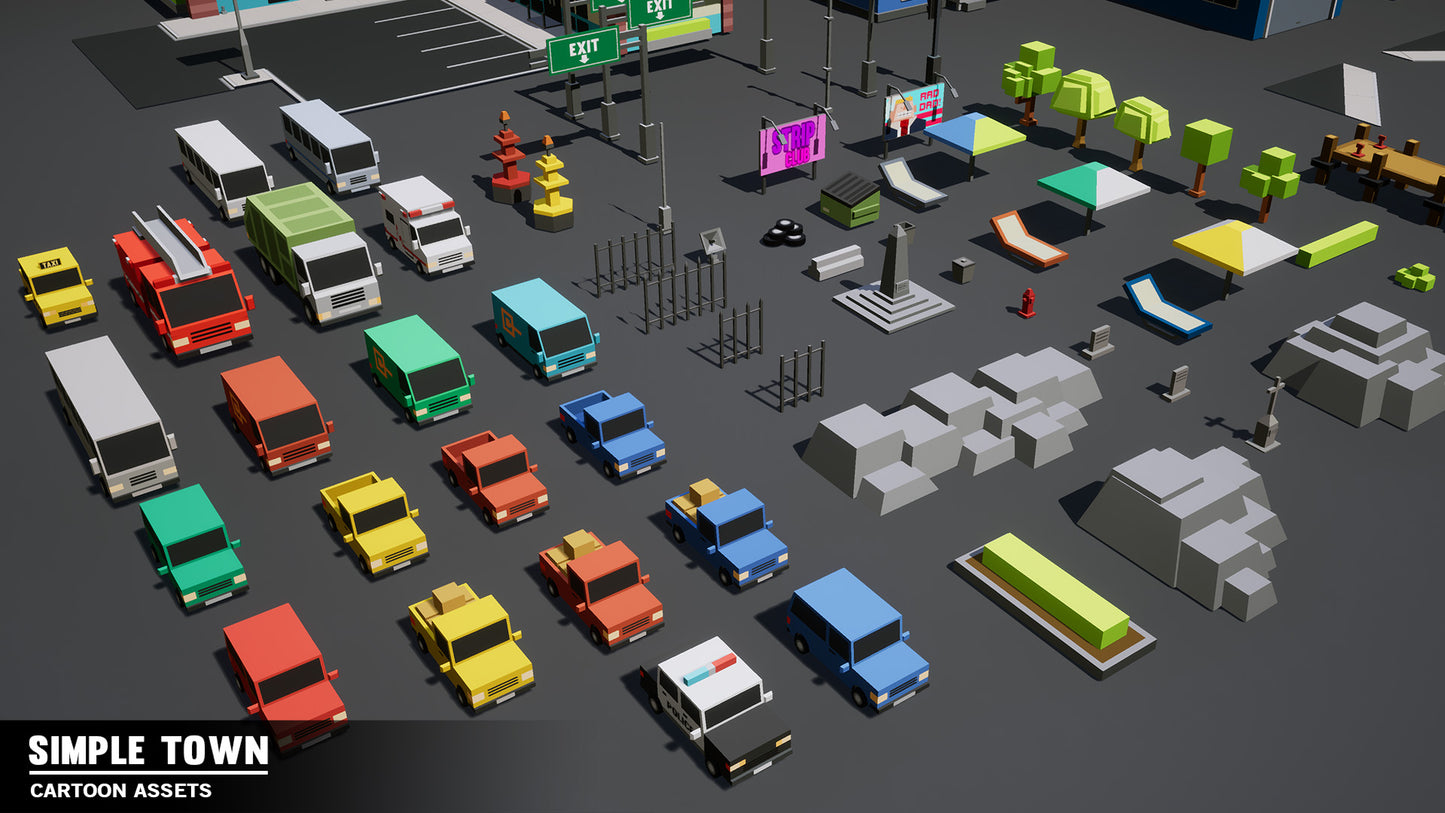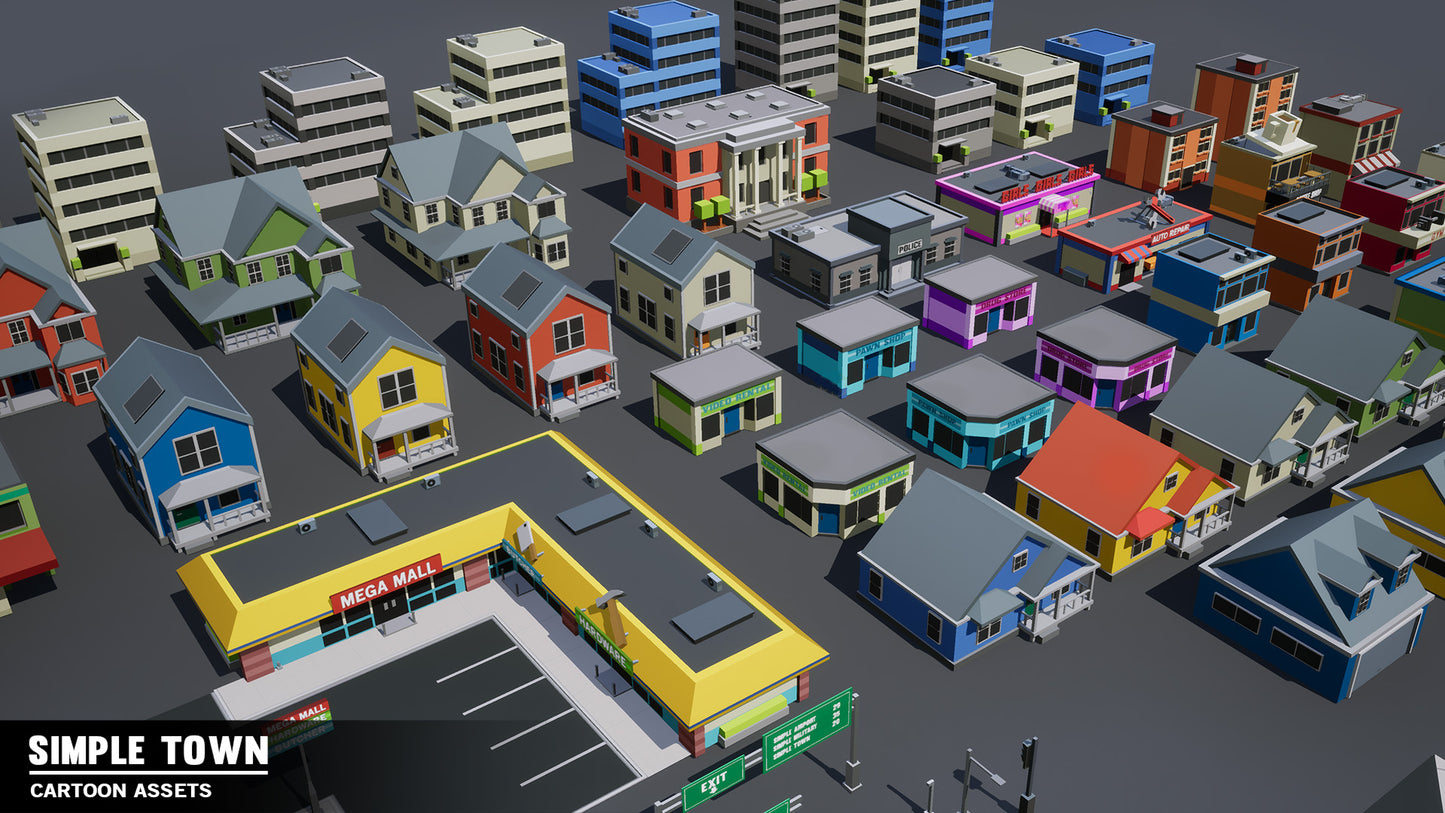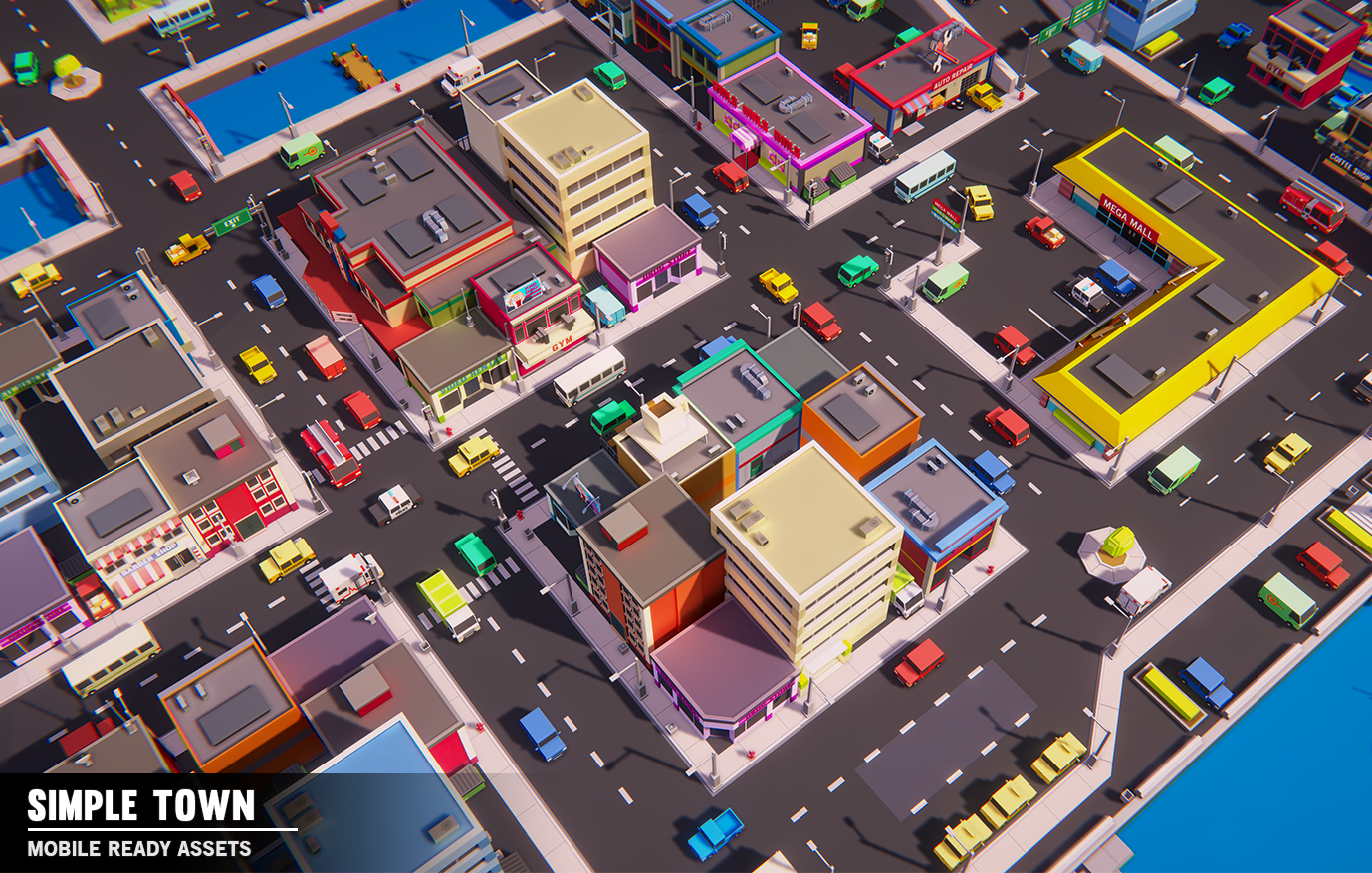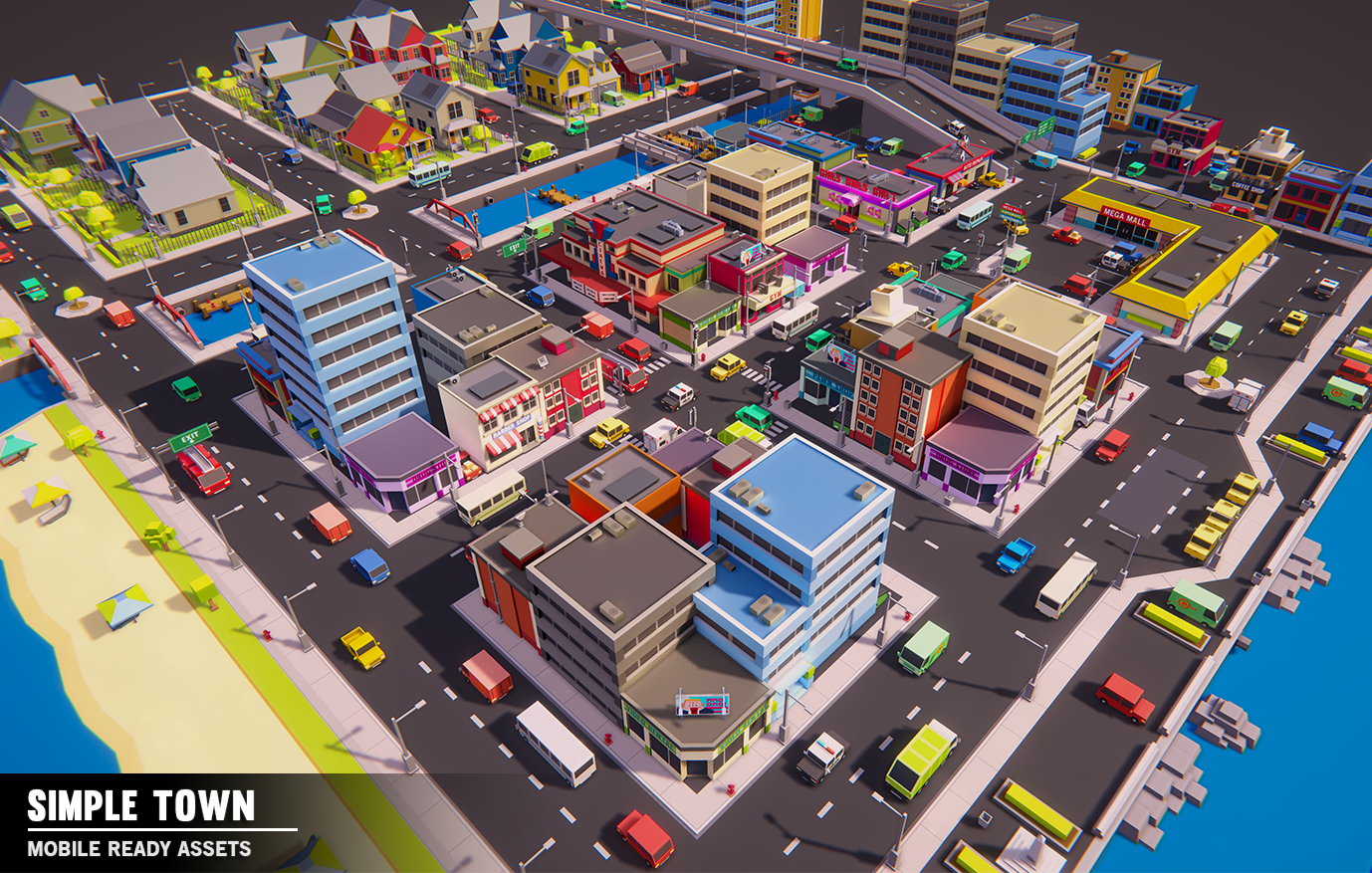 Let customers speak for us
*Excludes New Releases and FREE Assets