Regular price
$9.99 USD
Sale price
$4.99 USD
Unit price
per
BYOB 50% Off
Sold out
5 seats per copy - Licence
Synty Studios Presents - 
A low poly asset kit of characters, props, weapons, and a vehicle asset to create an explorer themed polygonal style game.
(Includes a Layout scene)
A great fit with POLYGON - Dungeon Pack

Key Features -
Vehicle (x1)
- 4x4 Car
(Includes dirty and clean textures, with 6 colors)

Characters (x2)
- Explorer Male 01, Explorer Female 01
(with Alternative Colors)

Weapon (x1)
- Revolver

Props (x13)
- Bag, Idol, Temple Plinth, Sandbag, Binoculars, Compass, Flashlight, Ice Axe, Knife, Knife Cover, Map, Rolled Map, Bedroll. 

* Environment assets in second screenshot sold separately. - Heaps of awesome content included (see the layout screenshots for more details)
- Character setup to work with Mecanim (no animations included in this pack)
◼ Compatibility ◼
- Character setup to work with Mecanim (no animations included in this pack)
- View our tutorial on converting to the Universal Render Pipeline.
- Works in Unity 2020.3 and above
- Works in Unreal 4.25 and above
***Contents may vary between engines. 
Change Log

v1.3
- Fixed issue with characters fingers

v1.2
Unity:
- Cleaned up project
- Upgraded pack to Unity 2020.3
Unreal:
- Fixed missing material on SK_Wep_Pistol_Revolver_01
- Upgraded pack to UE 4.25
Share
Small but high-quality as always
This kit provides a little bit of everything, but what you see is what you get!
Like someone else mentioned, this kit fits perfectly into that sort of typical jungle temple, Mayan / Aztec vibe.
Hope to get a Polygon Temple pack asset someday
The pack looks really good. My favorites are the 4x4 vehicle & the characters.
But I hope we can get a Polygon Temple pack. In the style of Tomb Raider or Uncharted.
Thanks for taking the time to leave a review.
Synty assets are my new favorite Assets
Good quality assets and nice to work with in Unity and Unreal. Hope to see more packs in the future.
The review is greatly appreciated.
View full details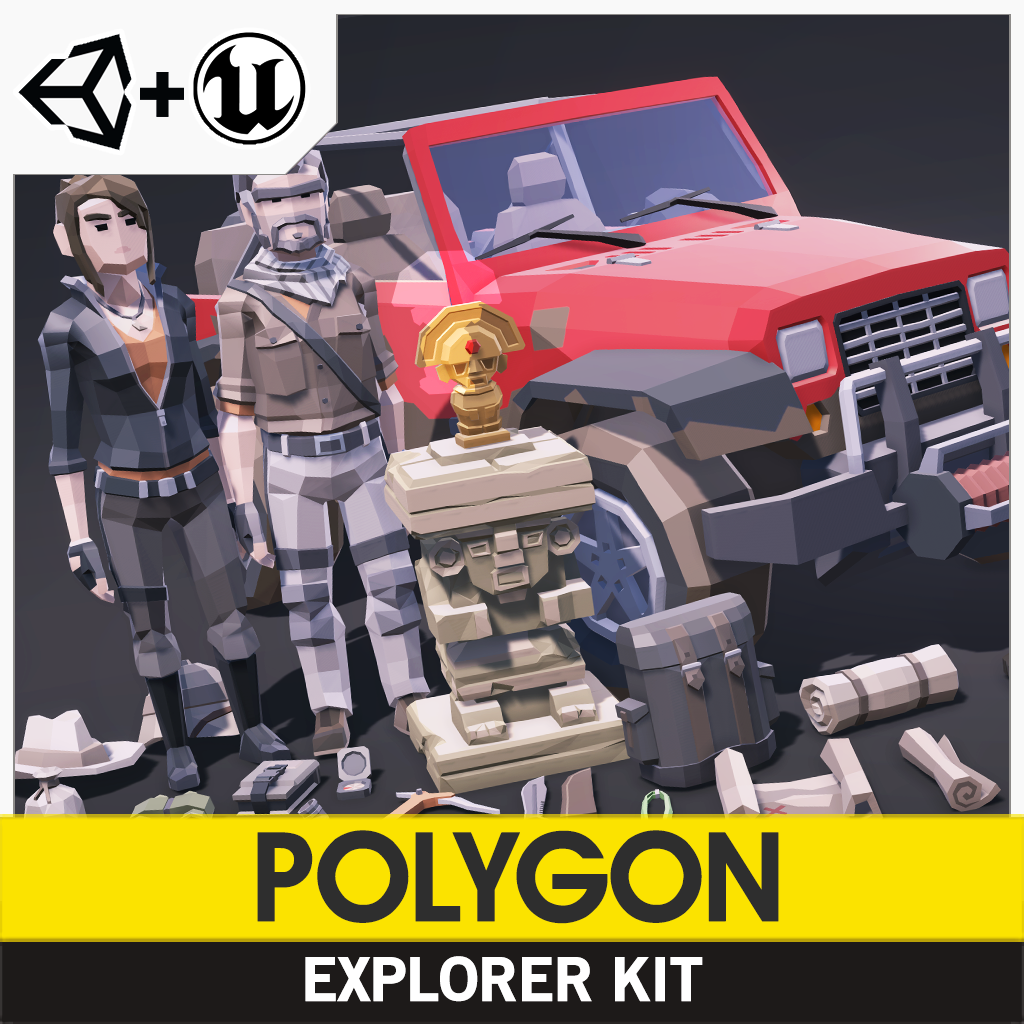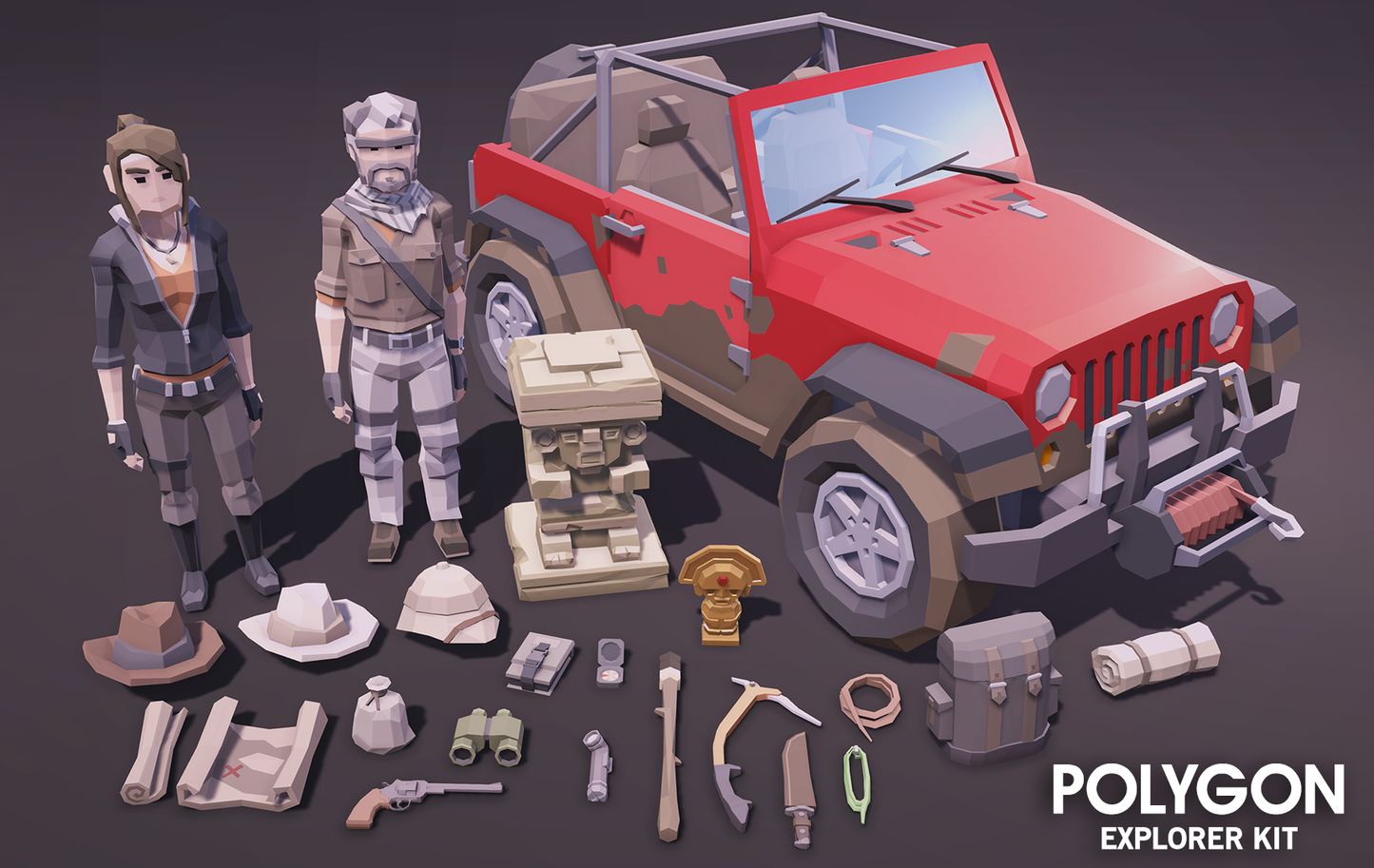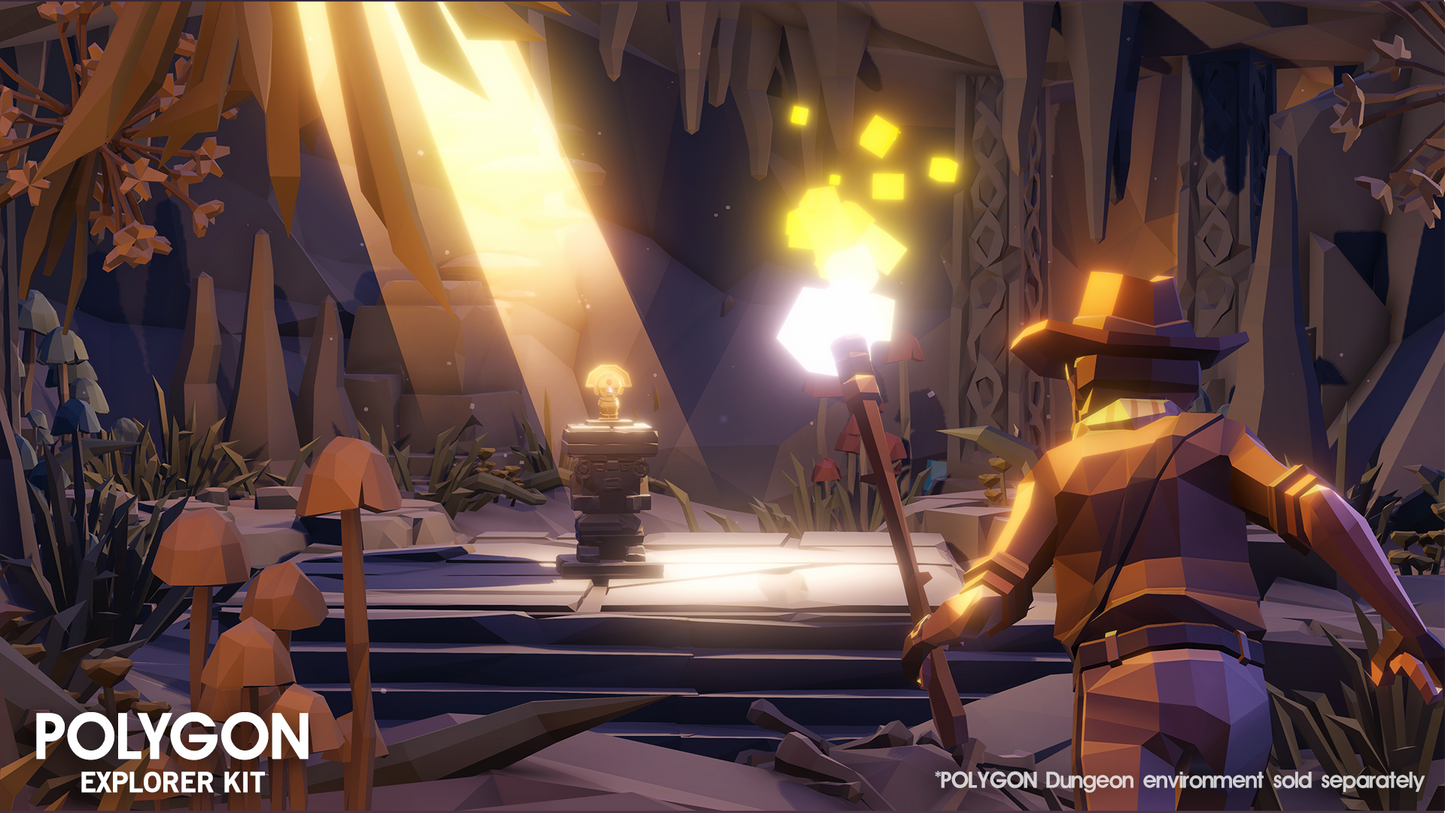 *Excludes New Releases and FREE Assets