Regular price
$179.99 USD
Regular price
$199.99 USD
Sale price
$179.99 USD
Unit price
per
New Release!
10% Off
Sold out
5 seats per quantity - Licence
Follow us for updates, promotions, previews & tutorials:
DISCORD | FACEBOOK | YOUTUBE |  TWITTER | INSTAGRAM
◼ Key Features◼
Over 700 unique assets

Modular building set

Towering sci-fi inner-city demo scene

So much glow!
---
Synty Studios™ presents:  POLYGON - Sci-Fi Cyber City

Welcome to your dystopian tale, one with no happy ending. A story where 'once upon a time' has no existence because once you enter POLYGON - Sci-Fi Cyber City, you won't leave again. Cyber City is a grime-soaked place made of 3D low poly assets with an allure ready to draw you in.

Enter the demo scene at your own risk and stand in the seedy underbelly, where its neon-lit embrace is both captivating and suffocating, reminiscent of a labyrinth of shattered dreams. But tread carefully, for the shadows conceal both treasures and terrors.

Looking to expand your dystopian world?
We recommend combining POLYGON - Sci-Fi Cyber City with:

◼ Compatibility ◼
- Character setup to work with Mecanim (no animations included in this pack)
- View our tutorial on converting to the Universal Render Pipeline.
- Compatible with Unity 2020.3+
- Compatible with Unreal 4.25+

File Formats

- Unity 2020.3 package
- Unreal 4.25 project
- FBX source files
Asset List

◼ Buildings (x157)◼
Background Blocks, Ceilings, Walls, Floors, Doors, Windows, Railings, Stairs, Train Rails, Pipes, etc

◼ Characters (x19)◼
Cat, Cyborg Female, Cyborg Male, Fancy Bot, Female Soldier, Male Soldier, Helper Bot, Mercenary Female, Mercenary Male, MurderKitten, PleasureBot Male, Racer Female, Rich Female, Rich Male, Robot, Robot Damaged, Robot Female, Robot Mercenary, Street Male.

◼ Character Attachments (x46)◼
Backpack, Cybernetics, Earrings, Hairs, Hats, Headsets, Helmets, Mask, Ears, Tails, and Piercings

◼ Environment (x12)◼
Hologram Trees and Junk Piles

◼ FX (x24)◼
Bullet Trails, Drones, Dust, Holograms, Fog, Garbage, Lasers, Rain, Sparks, Steam, Sun Beam, Tractor Beam, Light Ray.

◼ Props (x413)◼
Antennas/Satellites, Billboards, Bins, Canopies, Boxes, Crates, Computers and Monitors, Desks, Tables, Chairs, Food and Drinks, Drones, Machines, Shelves, Racks, Cabinets, Graffiti, Greebles, Beds, Signs/Holograms, Lights/Lamps, Junk, Manholes, Pills, Bottles, Pipes, Posters, Robot Parts, Rugs, Tools, Wires, etc

◼ Vehicles (x8+5)◼
Cart, Food Trailer, Food Truck + Food Insert, Luxury Car, SUV, Train Cockpit, Train Middle, Truck + Hover Pads + Modules(x3)

◼ Weapons (x29)◼
Daggers, Charm, Grenade, Laser Gun, Missile, Paint Gun, Pistol, Rifle, Sho Sticks, Shurikens, SMG, Sniper Rifle, and Swords

Changelog

- Added individual character FBX files to Source Files.

v1.01
- Fixed missing scripts on convex collision
- Added missing models to source files
- Various bug/demo scene fixes
Share
Great even for VTubing
I made a room for my vtubing environment with this. Looks absolutely great, and fits even though my avatar isn't low poly. Putting the parts together was a joy and super easy, and I hope to get another one of these big packs very soon.
View full details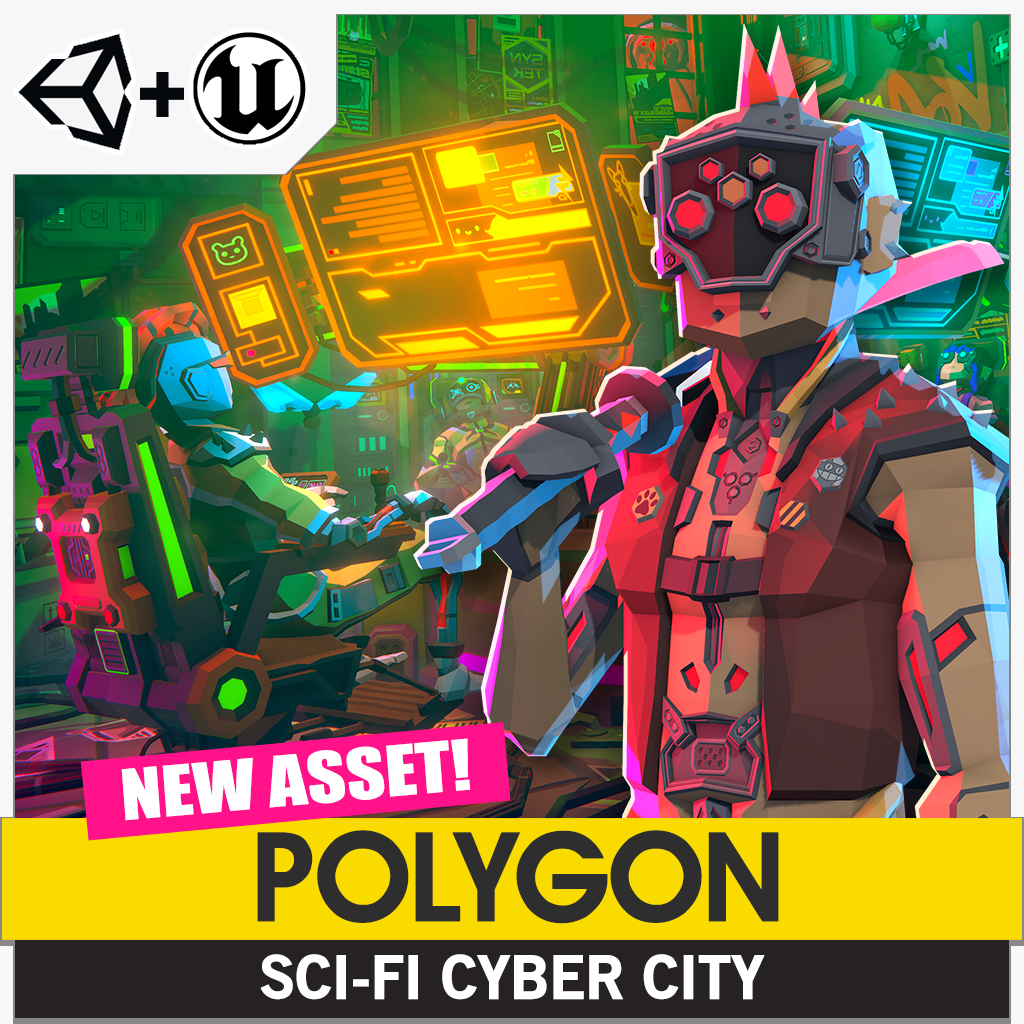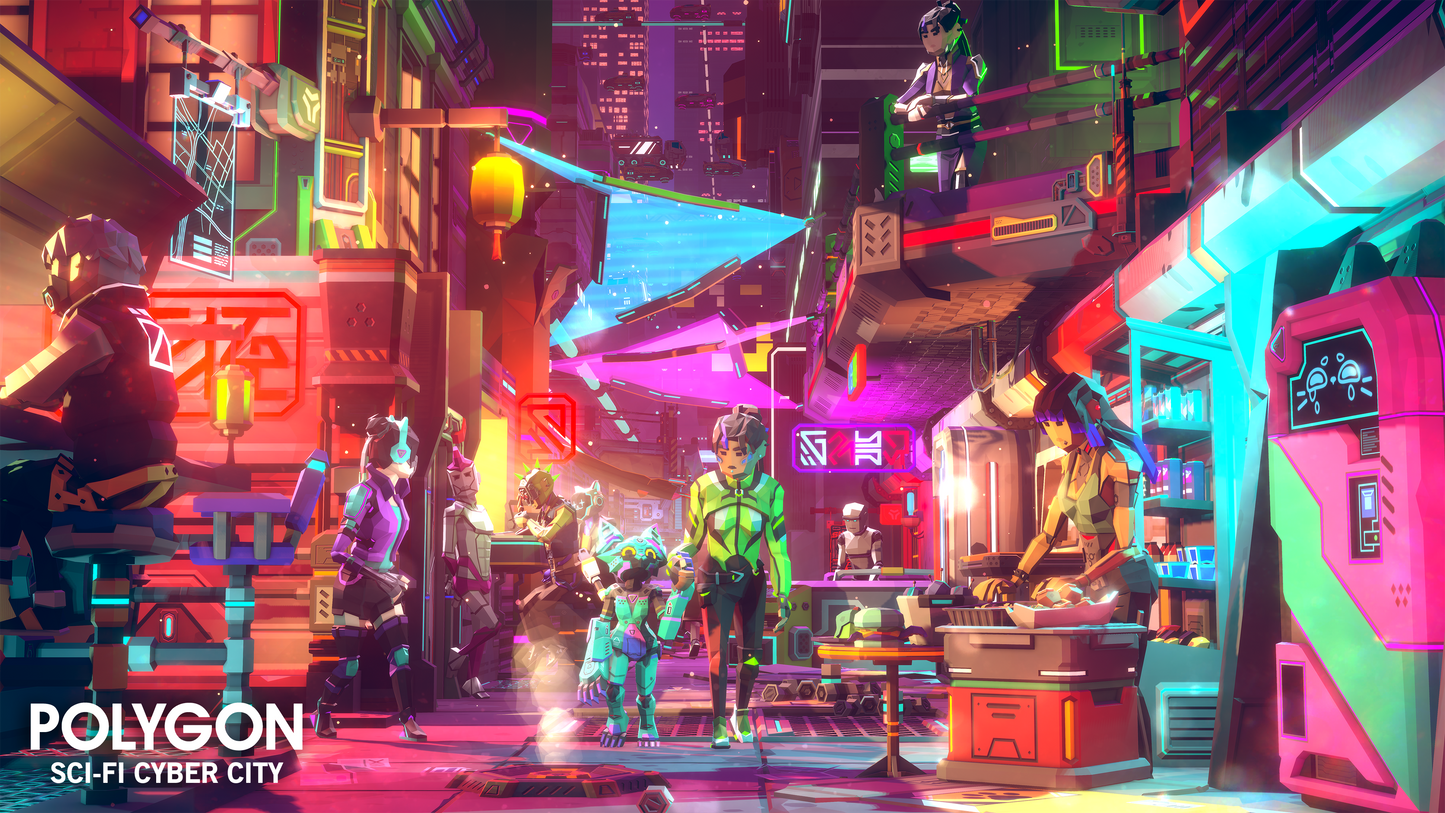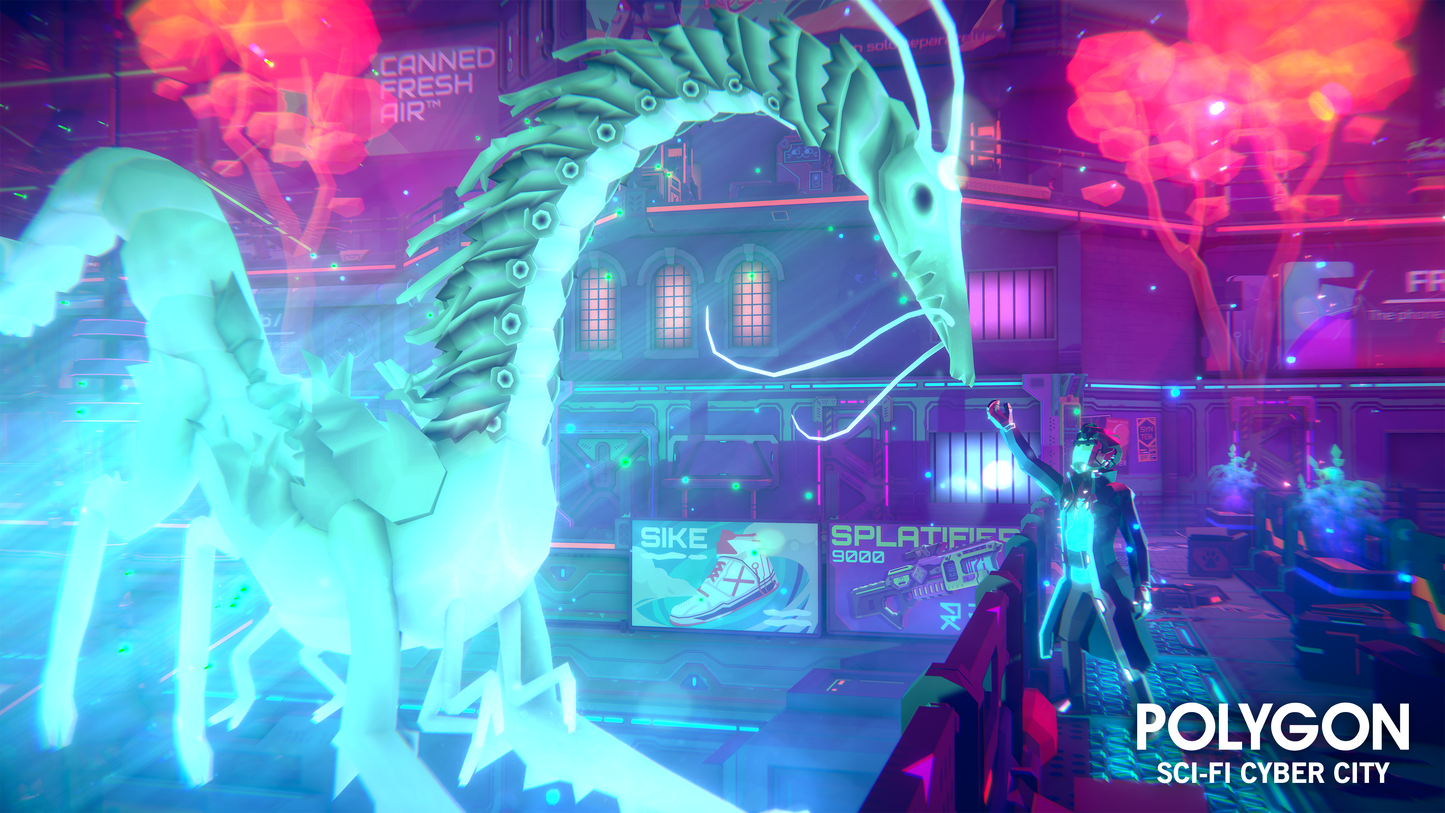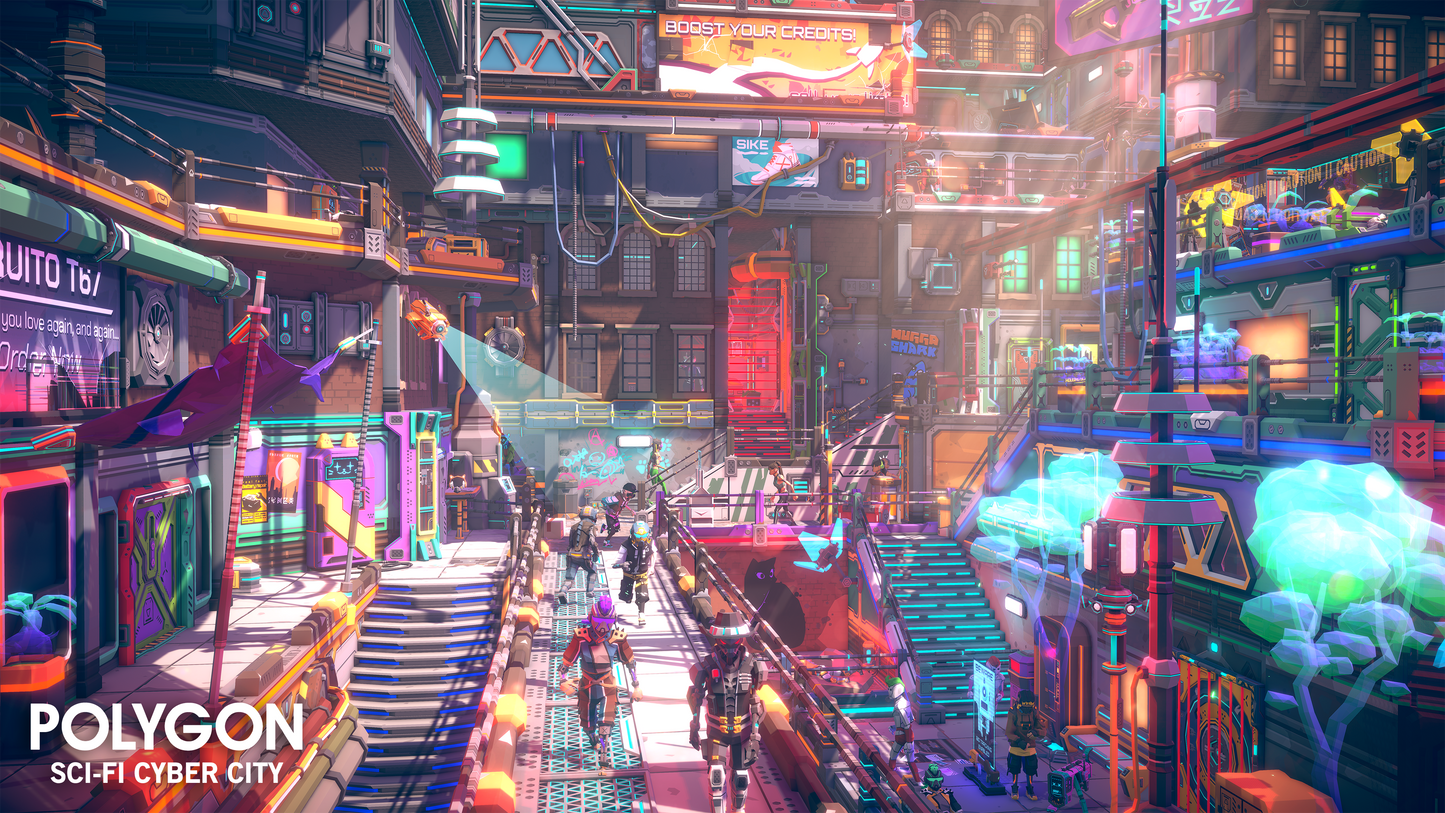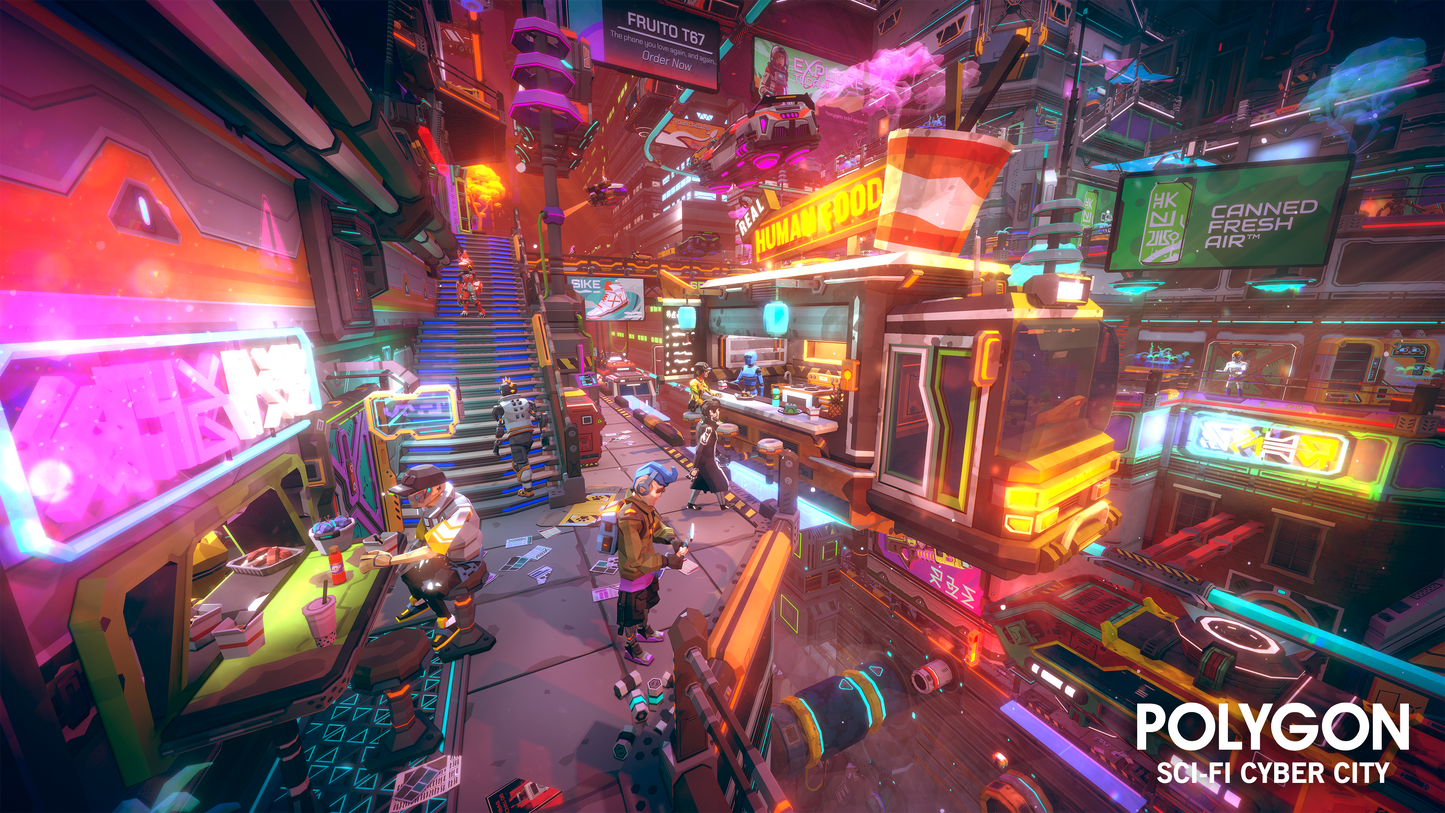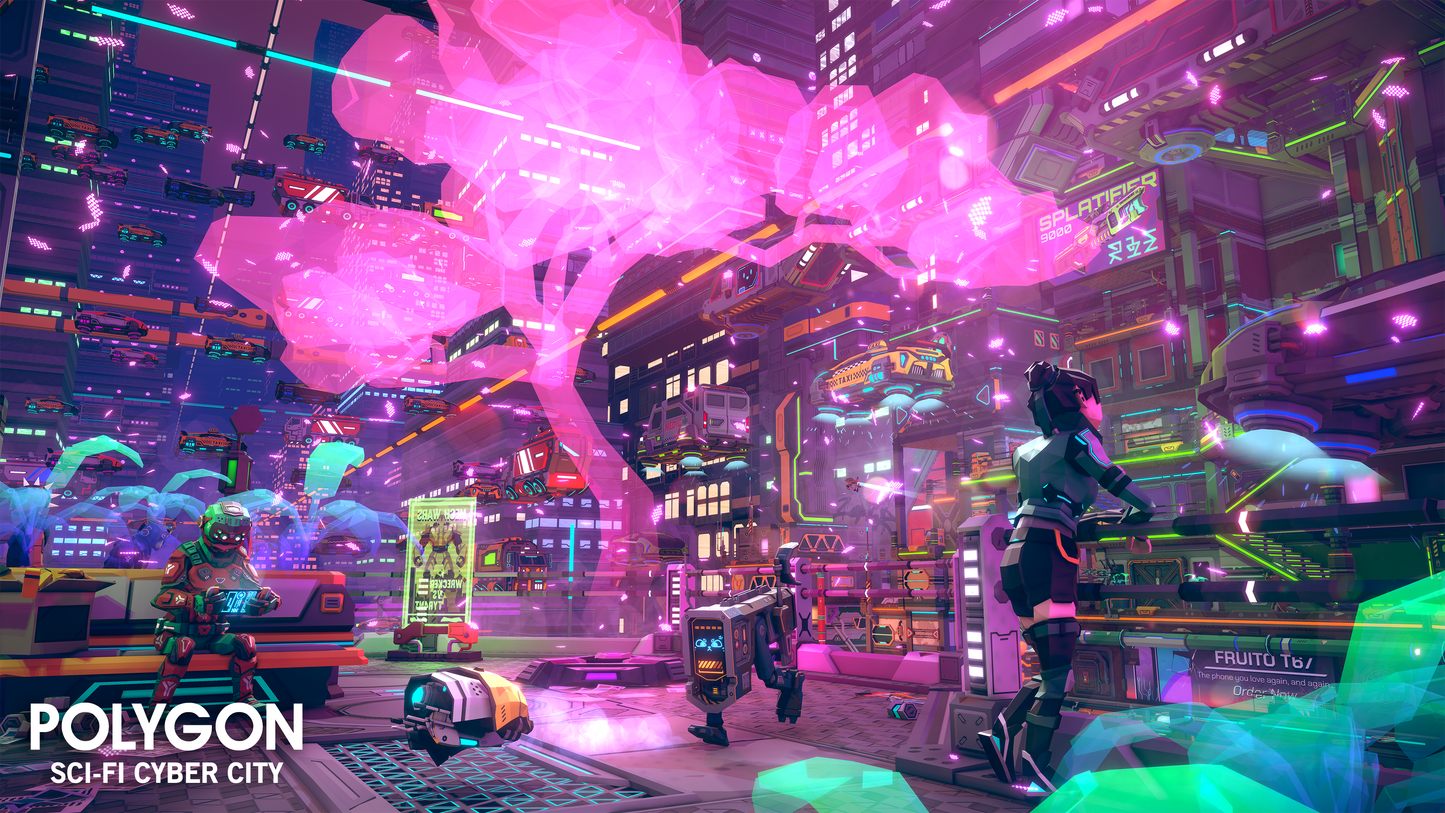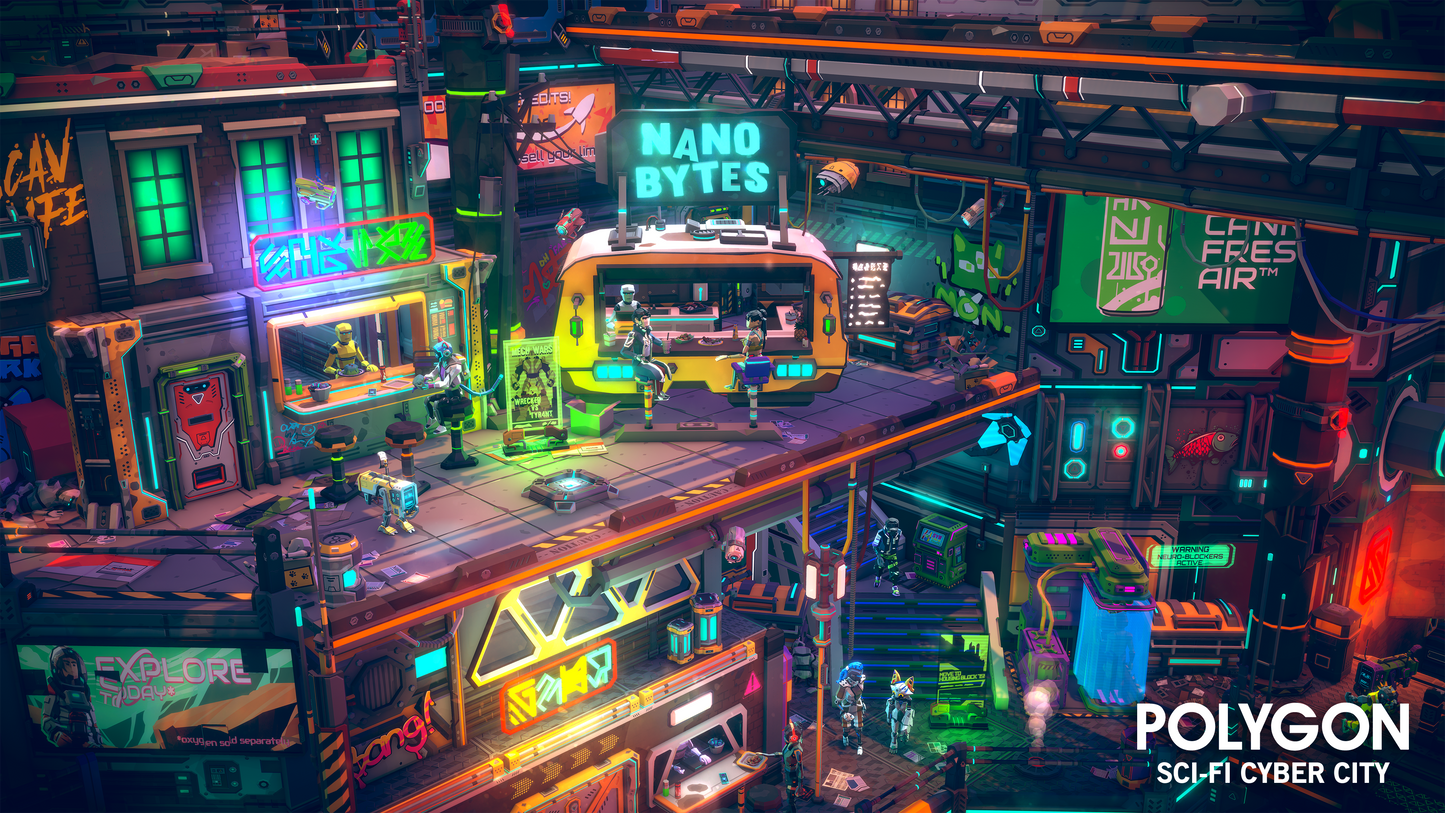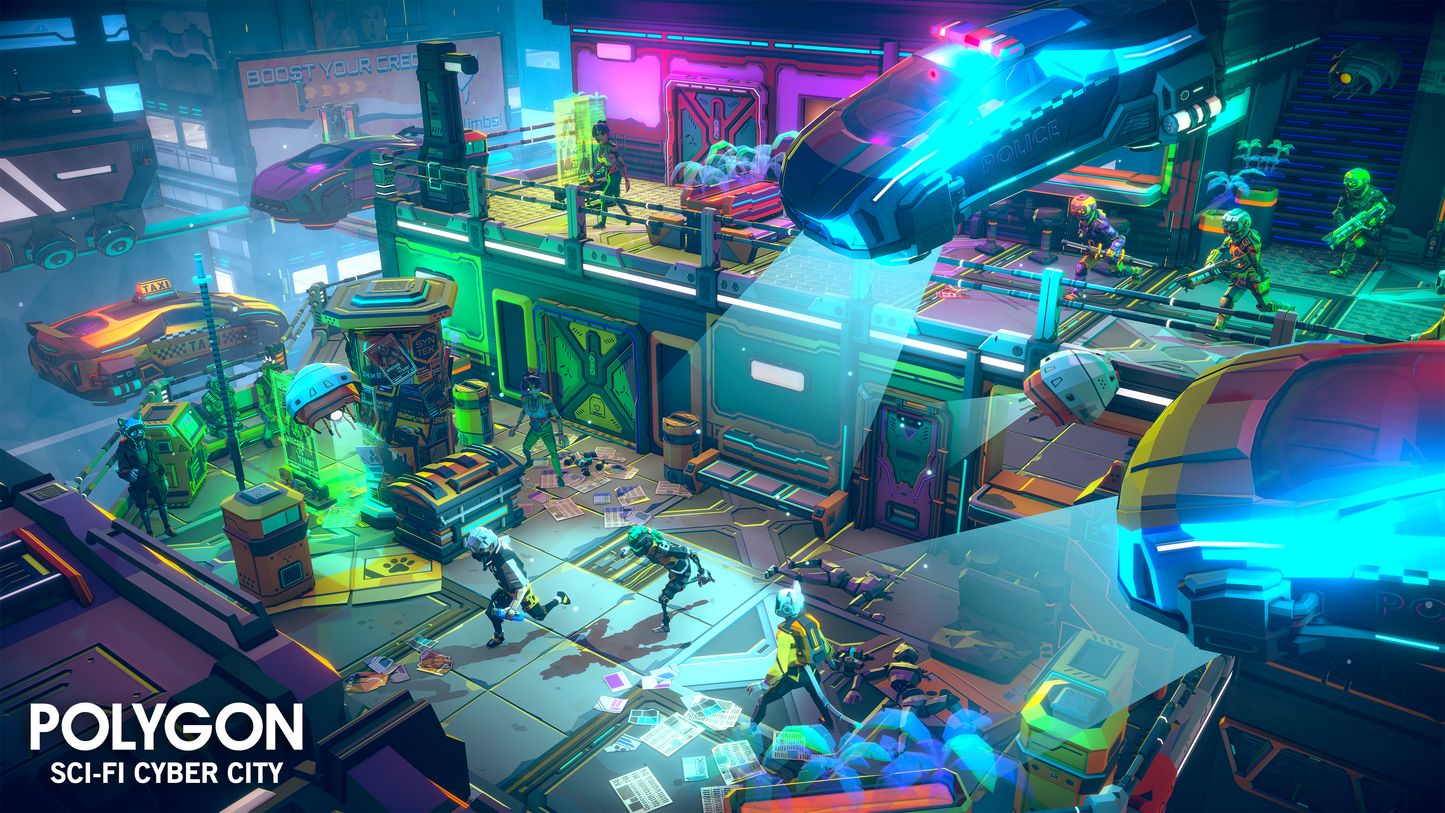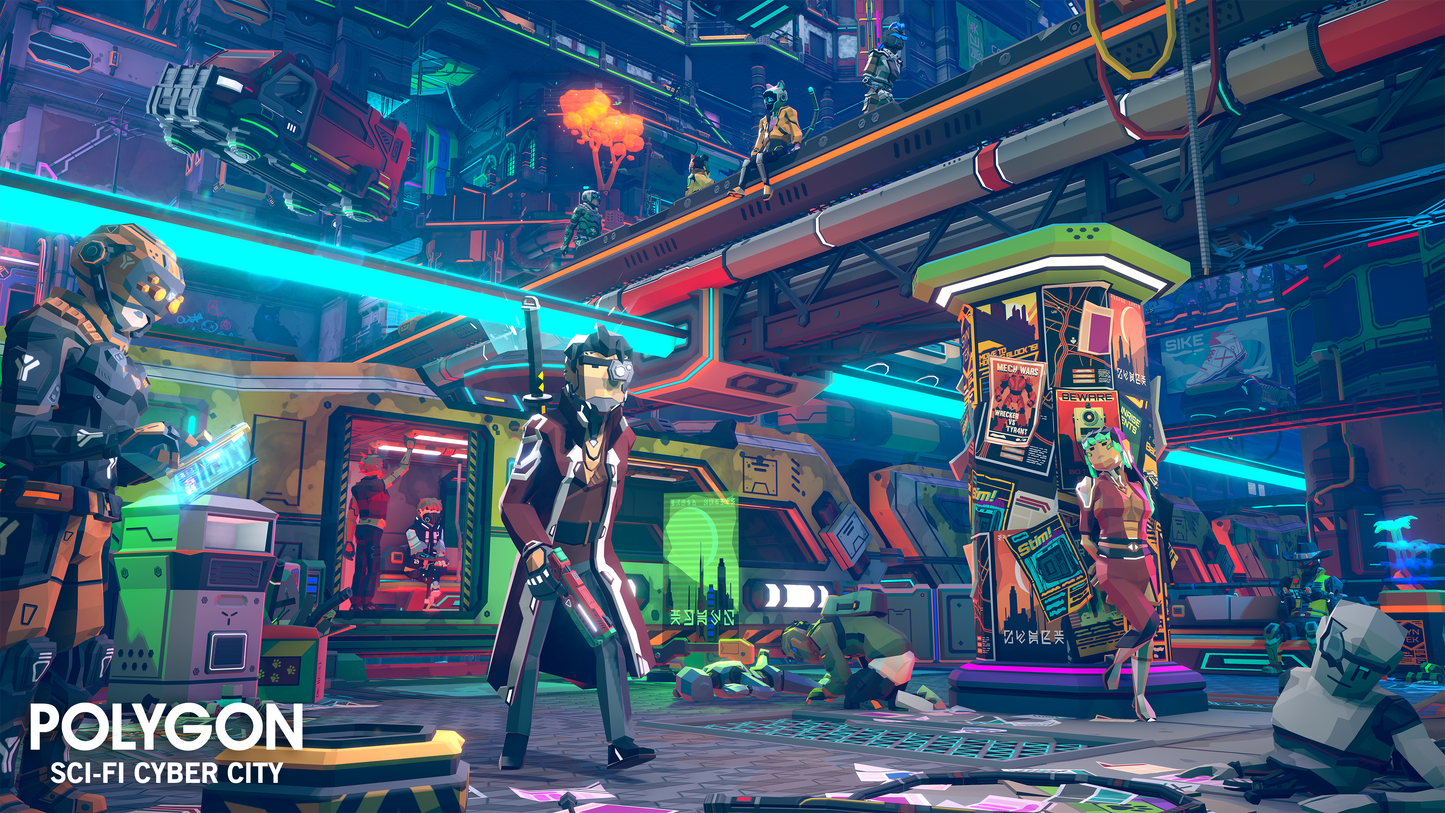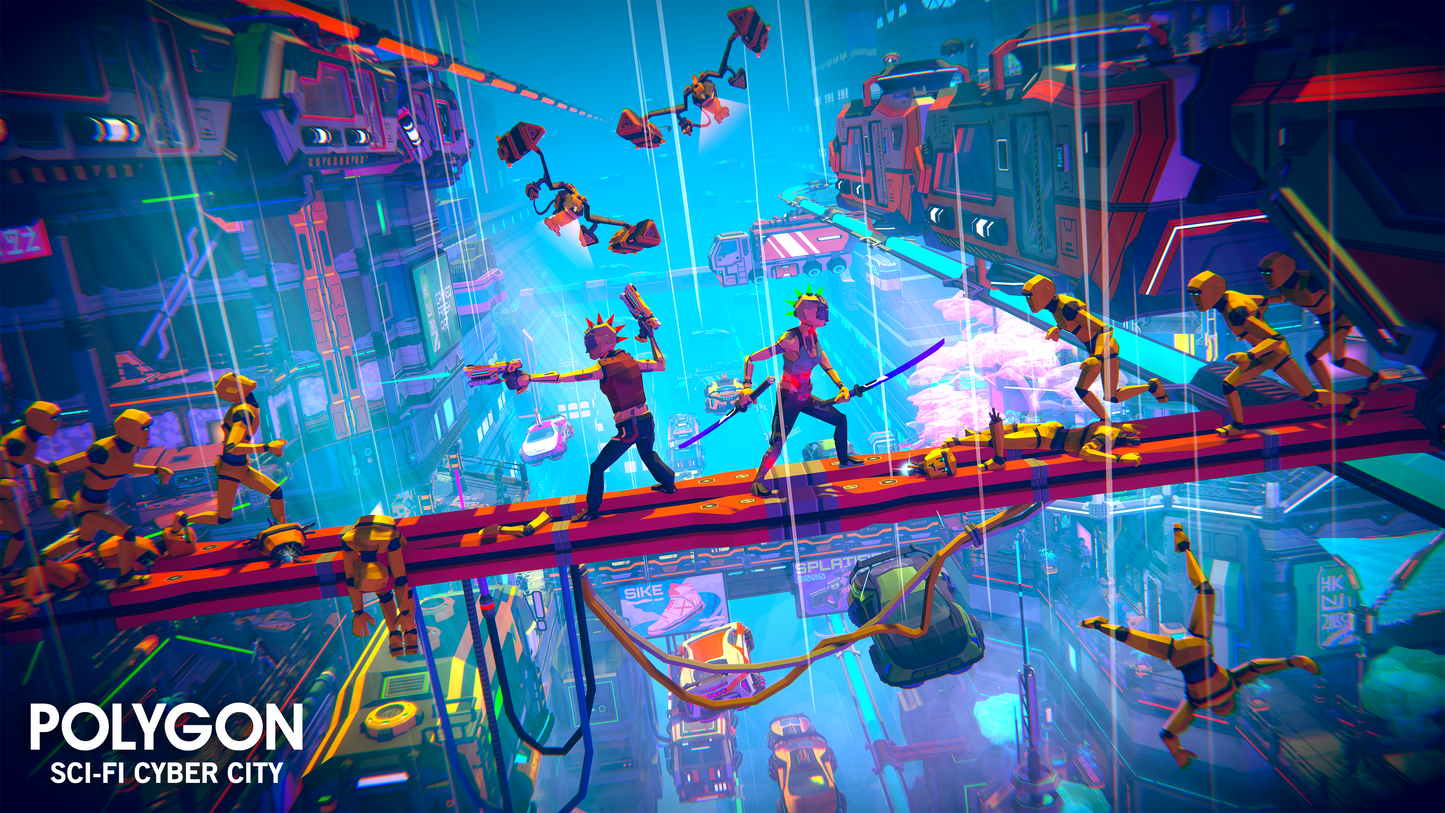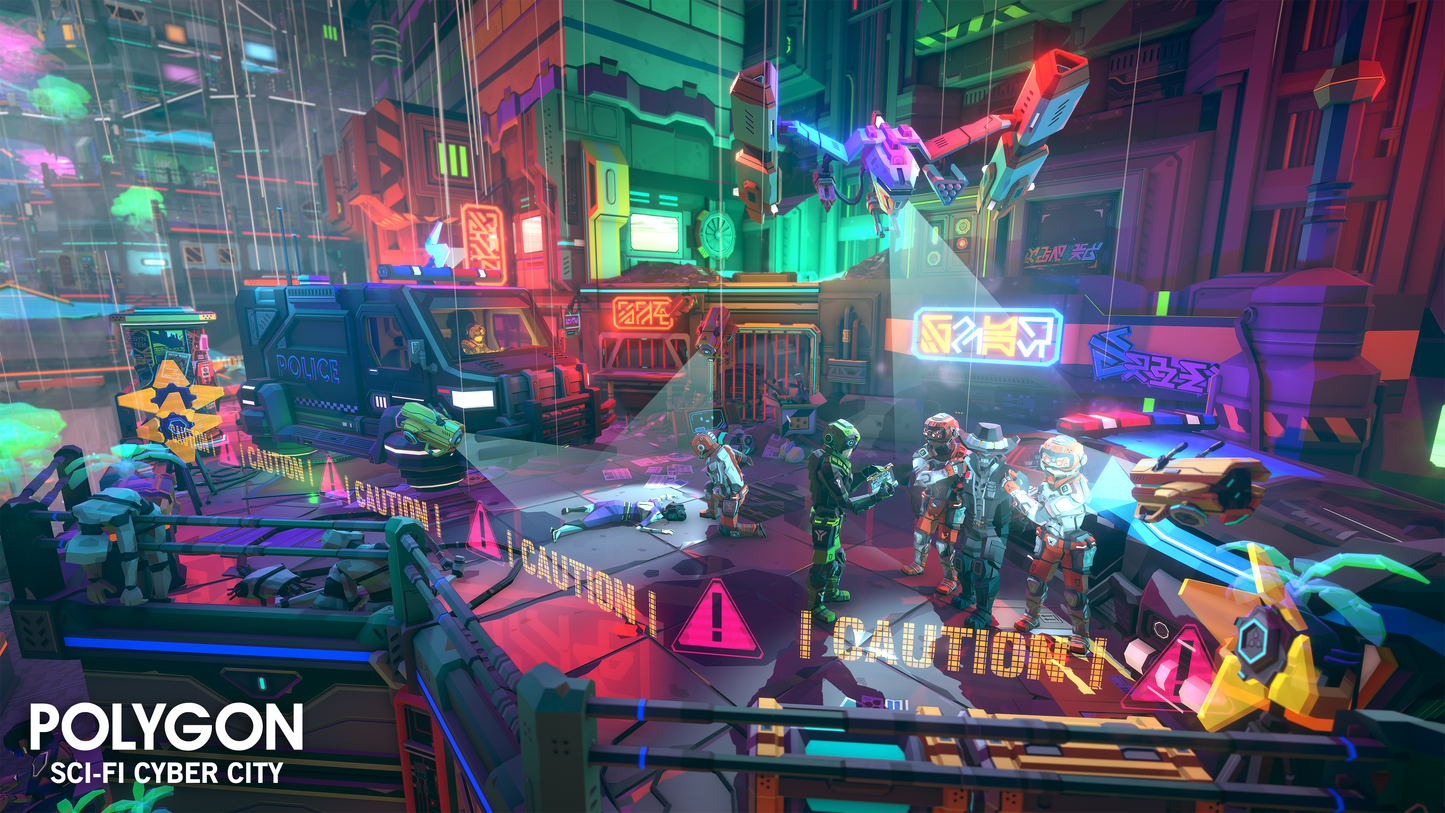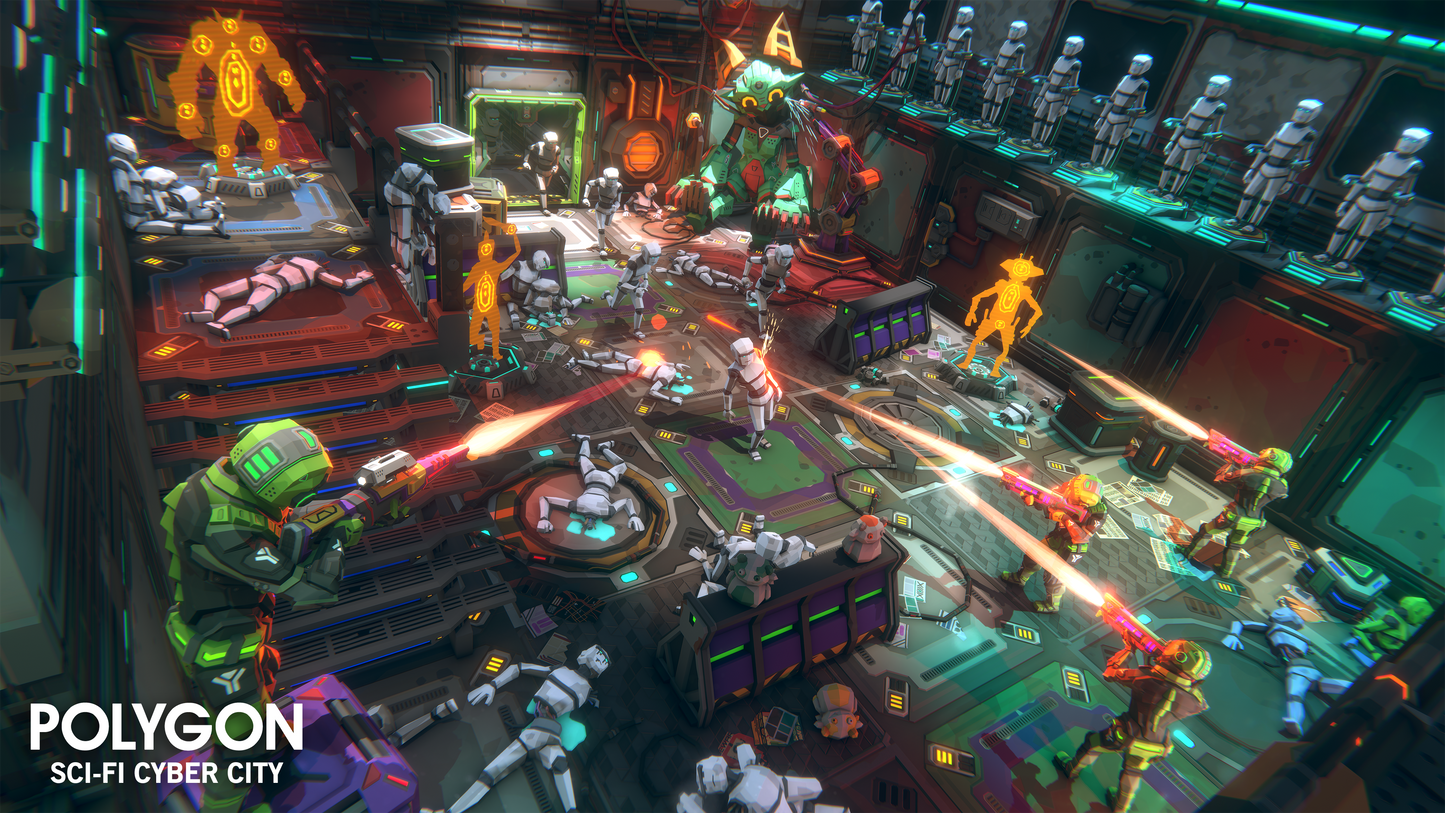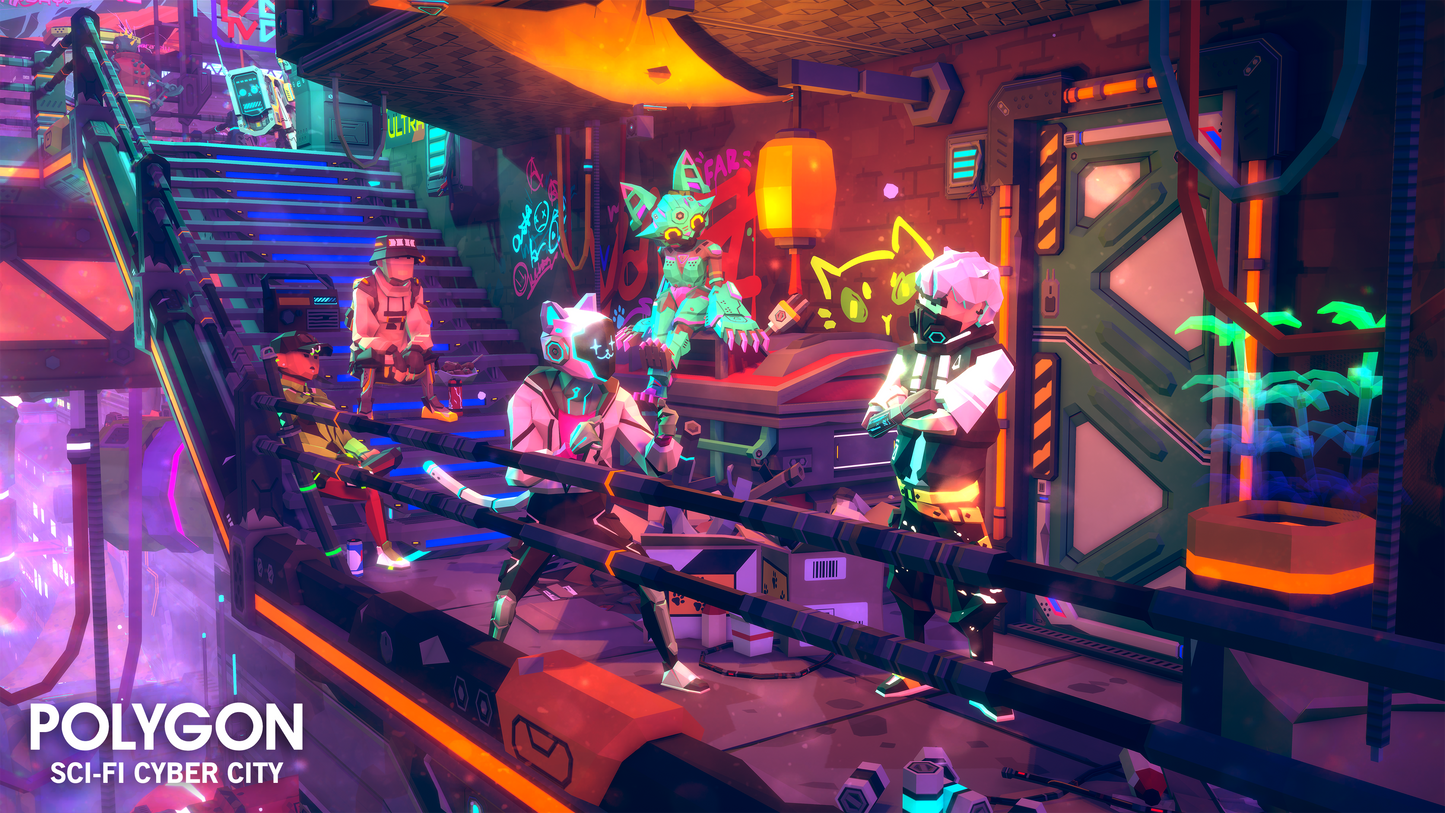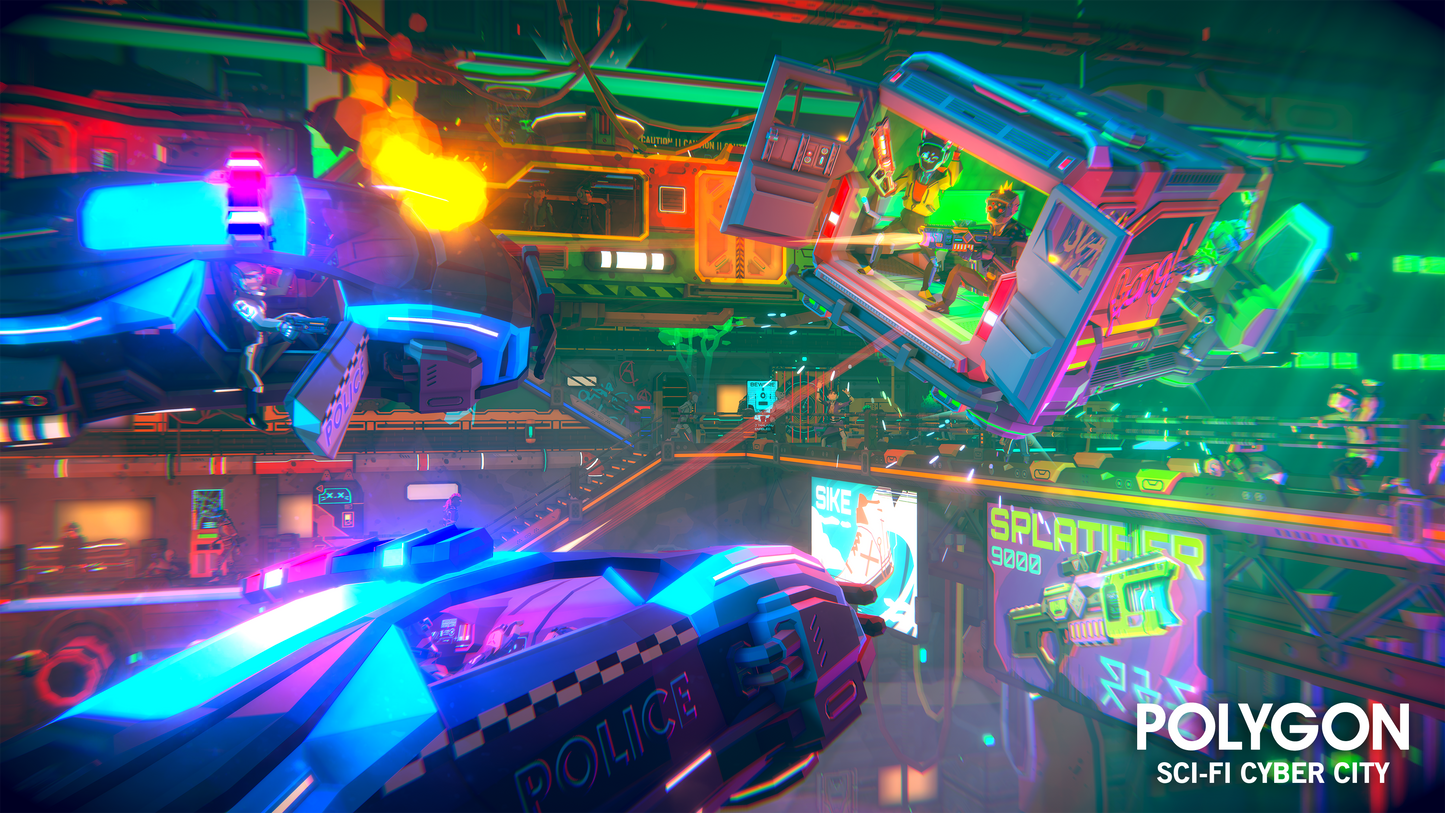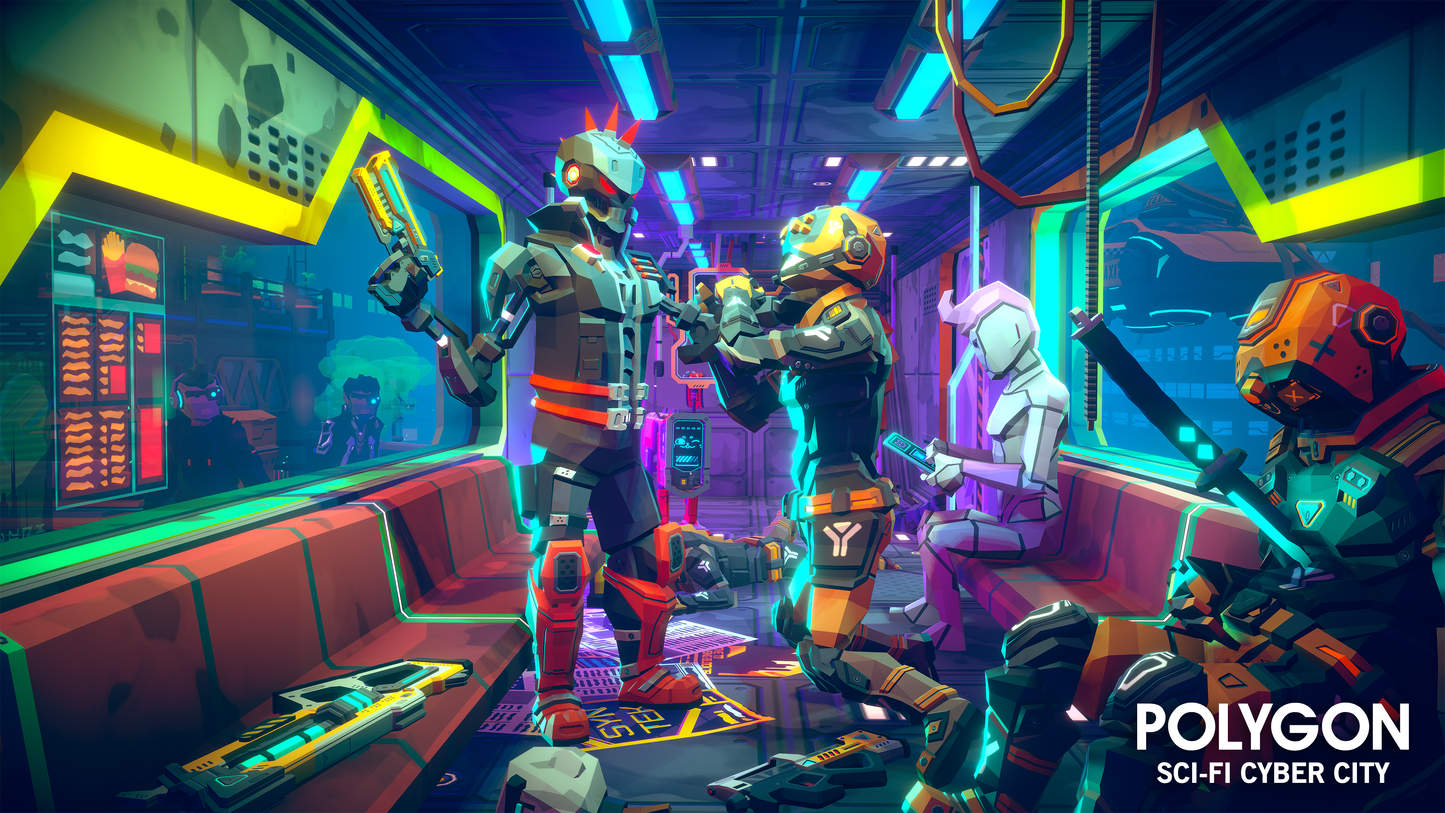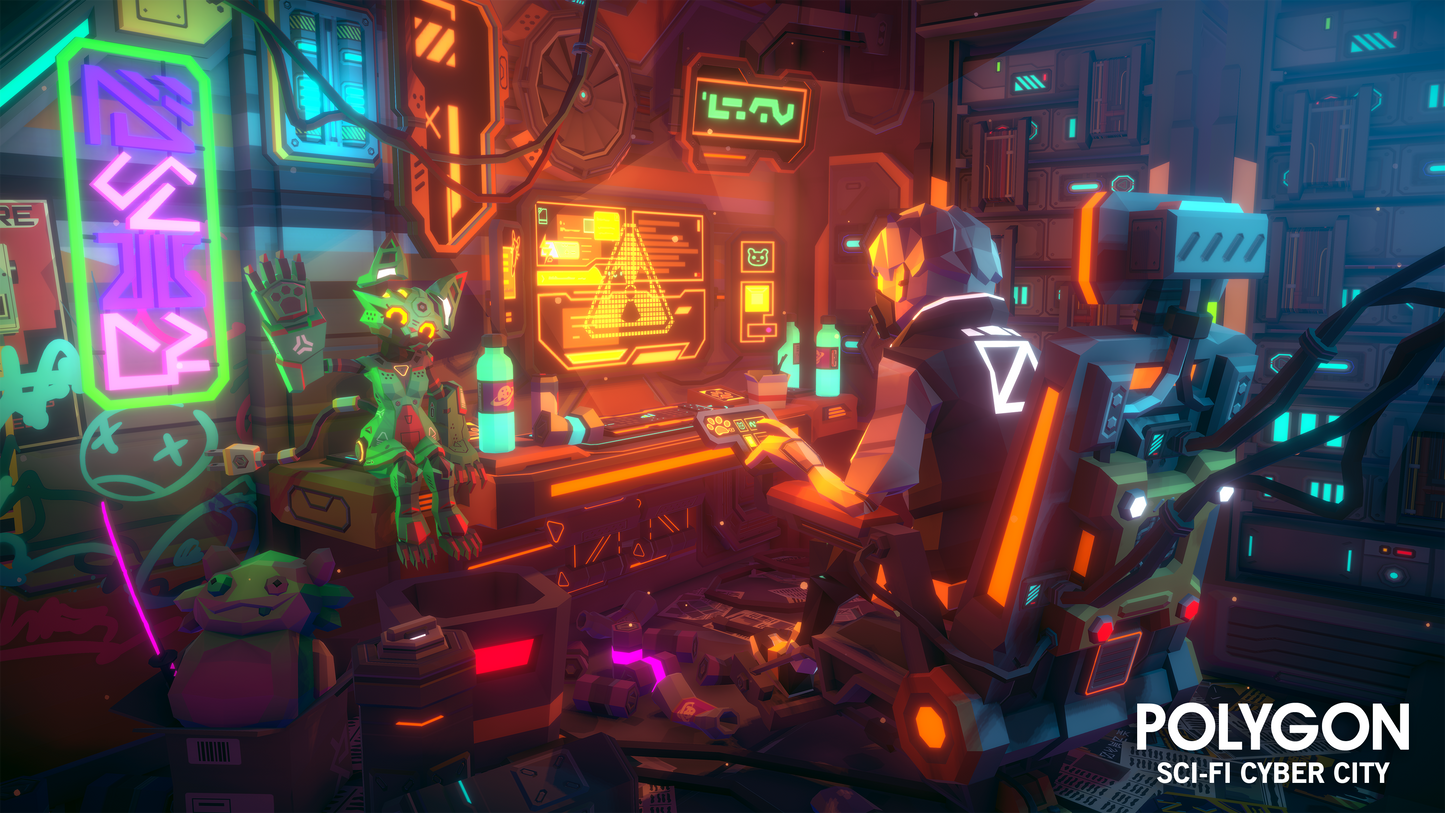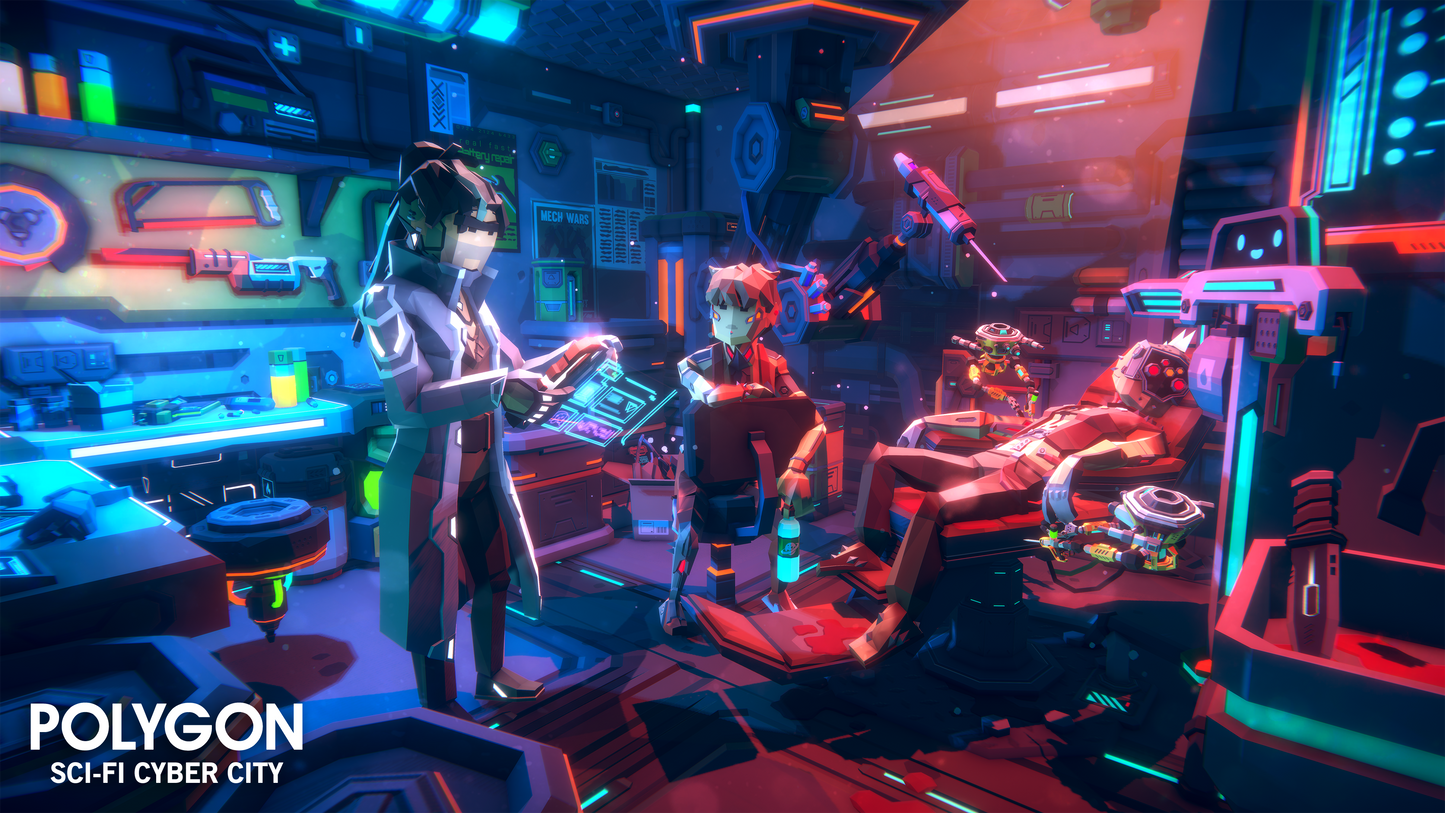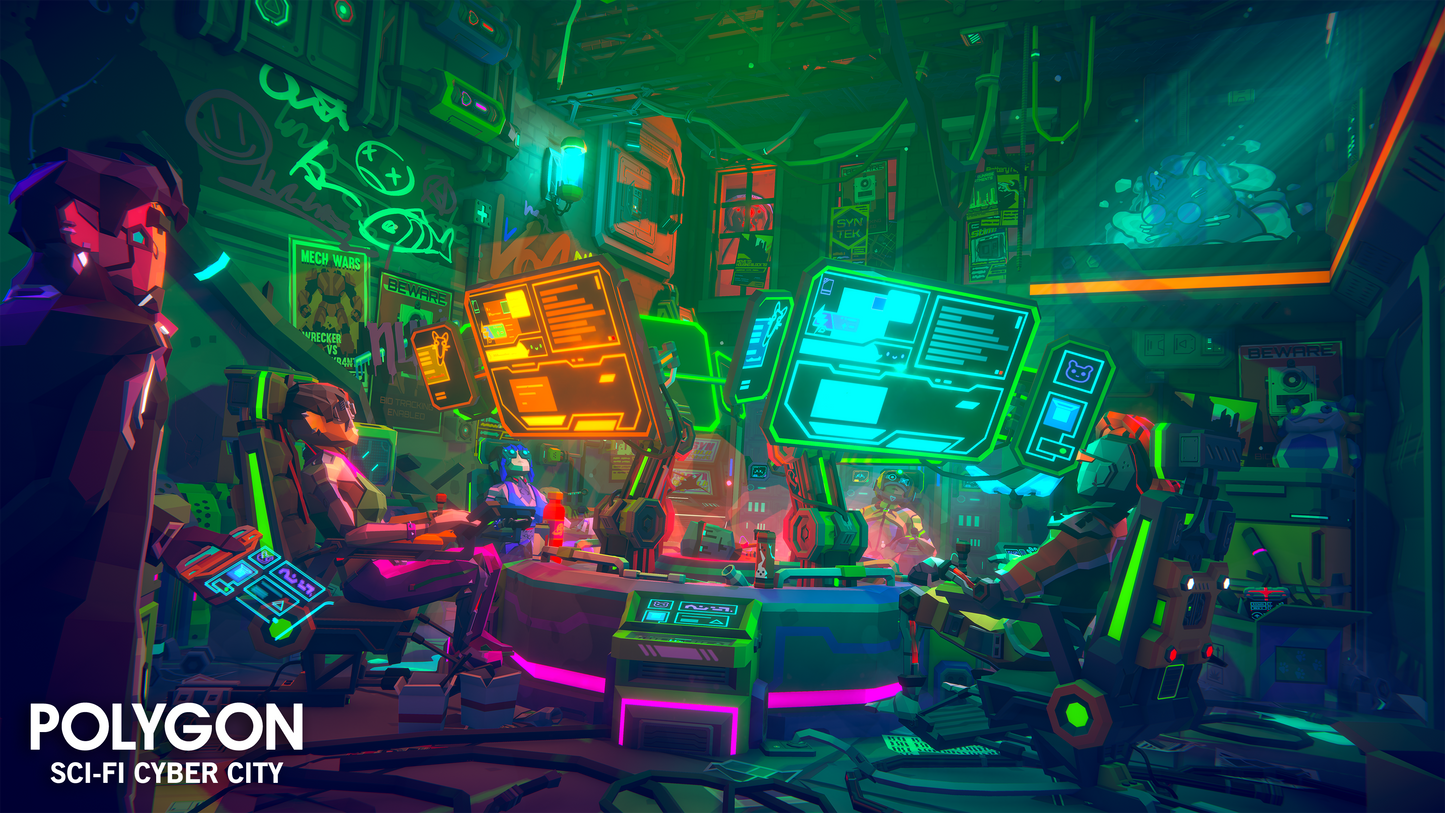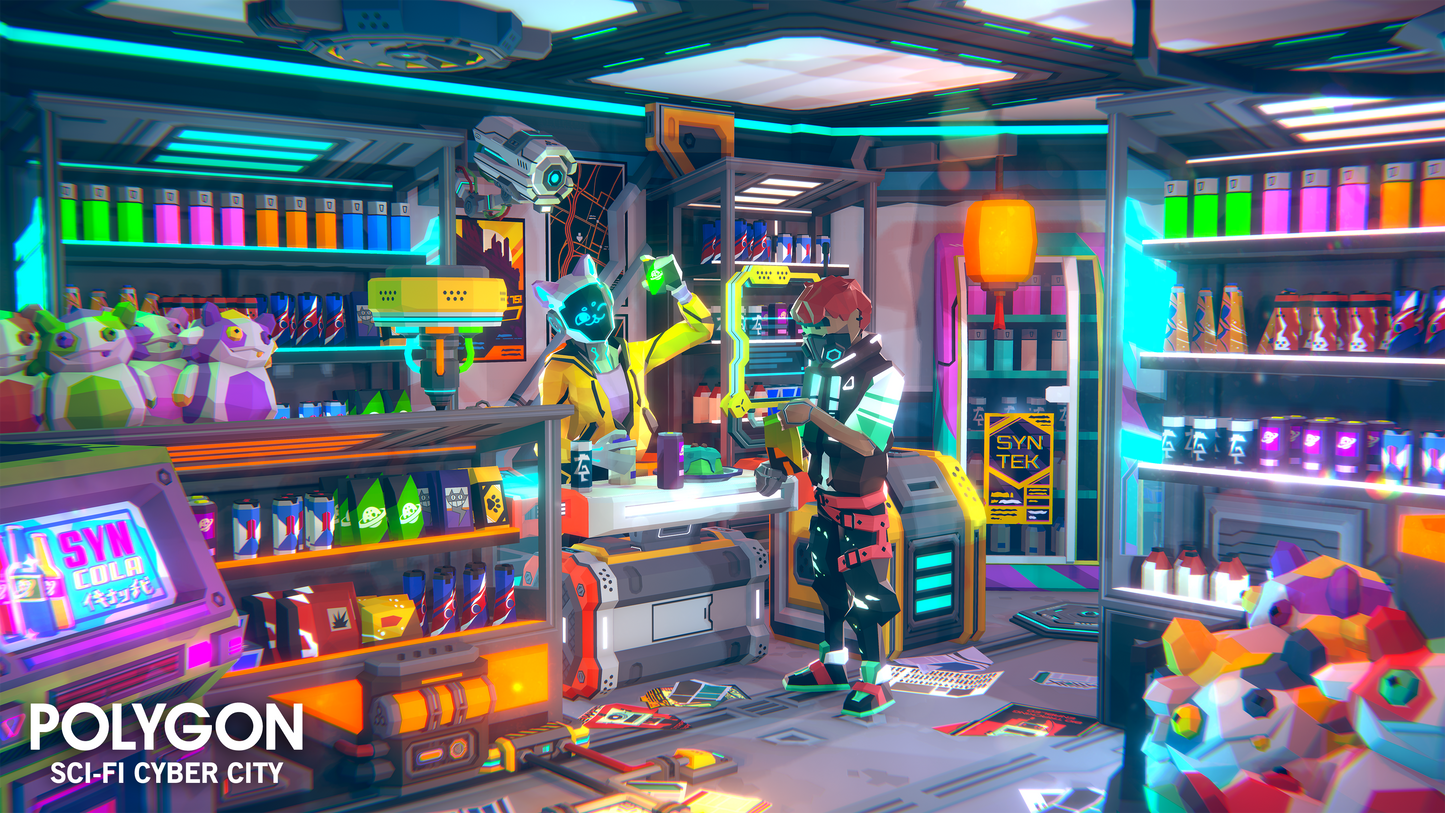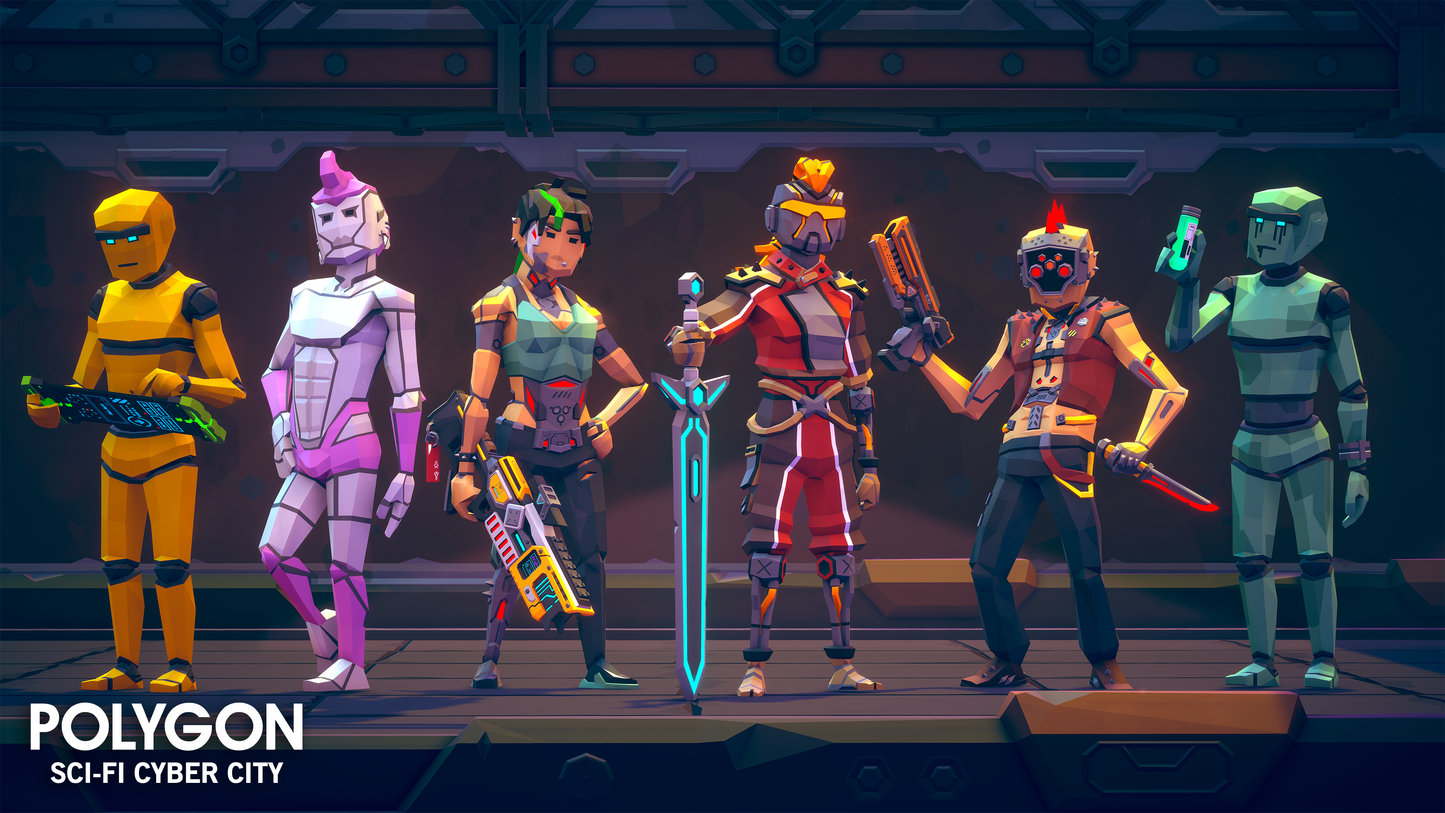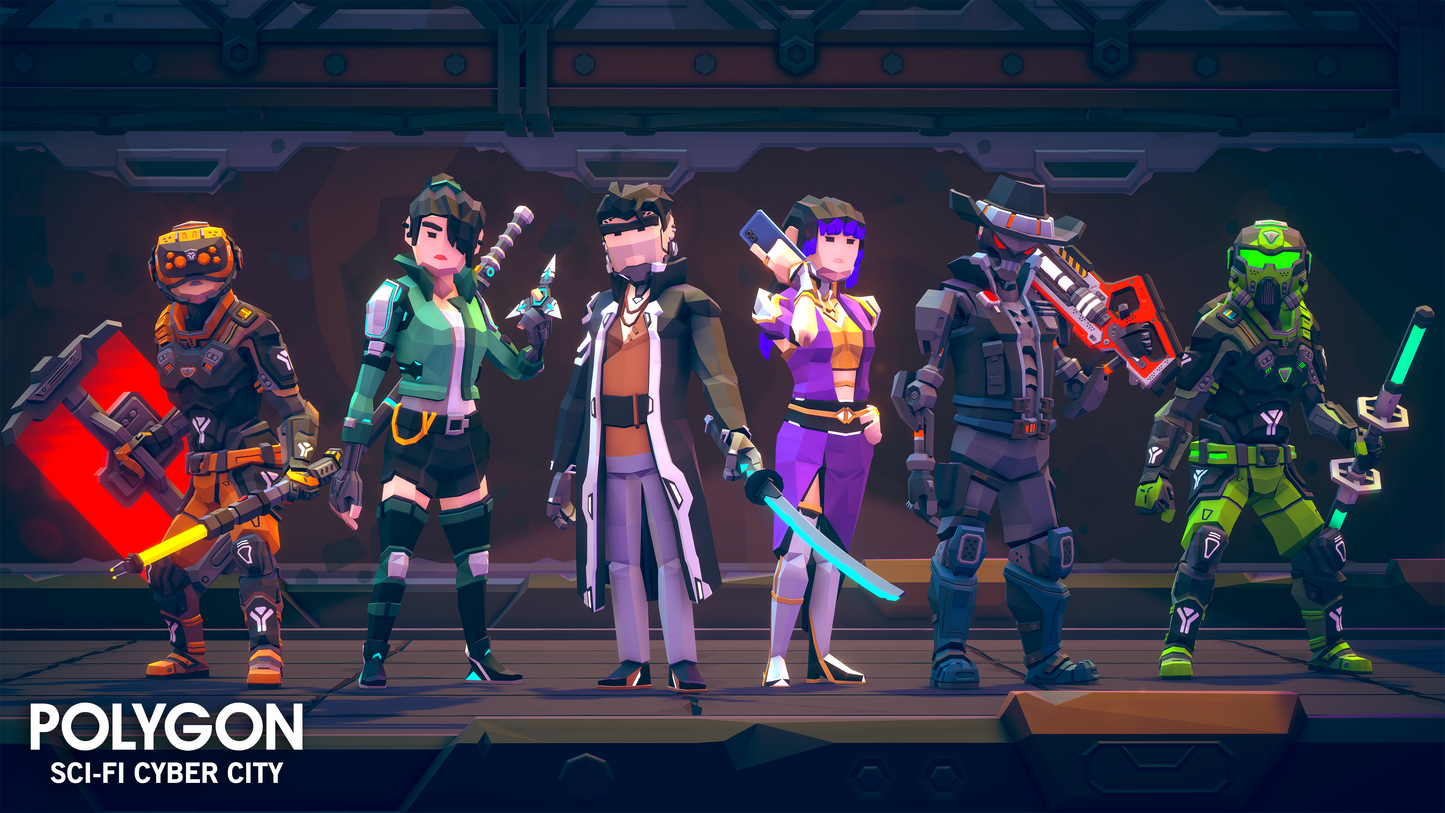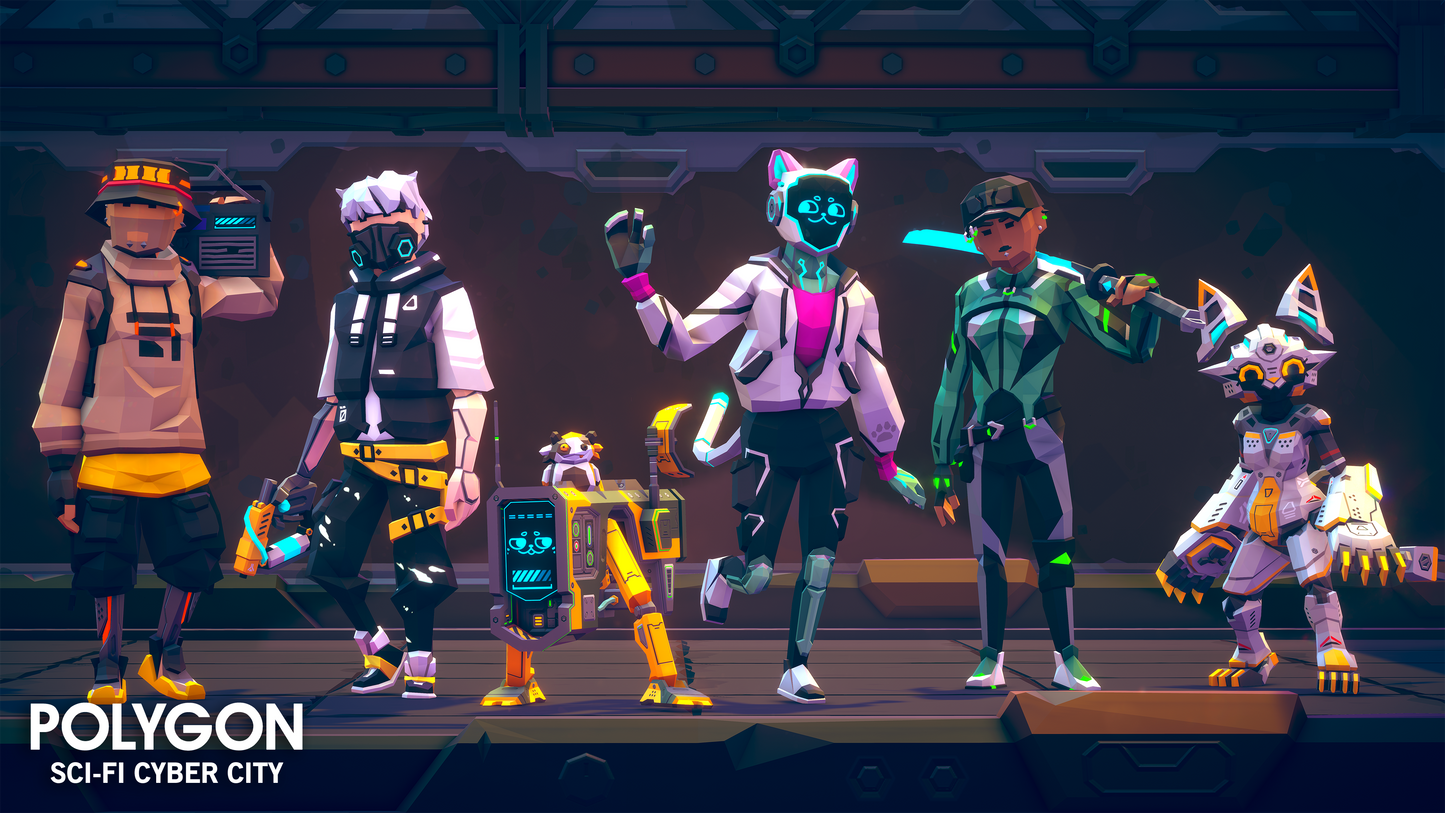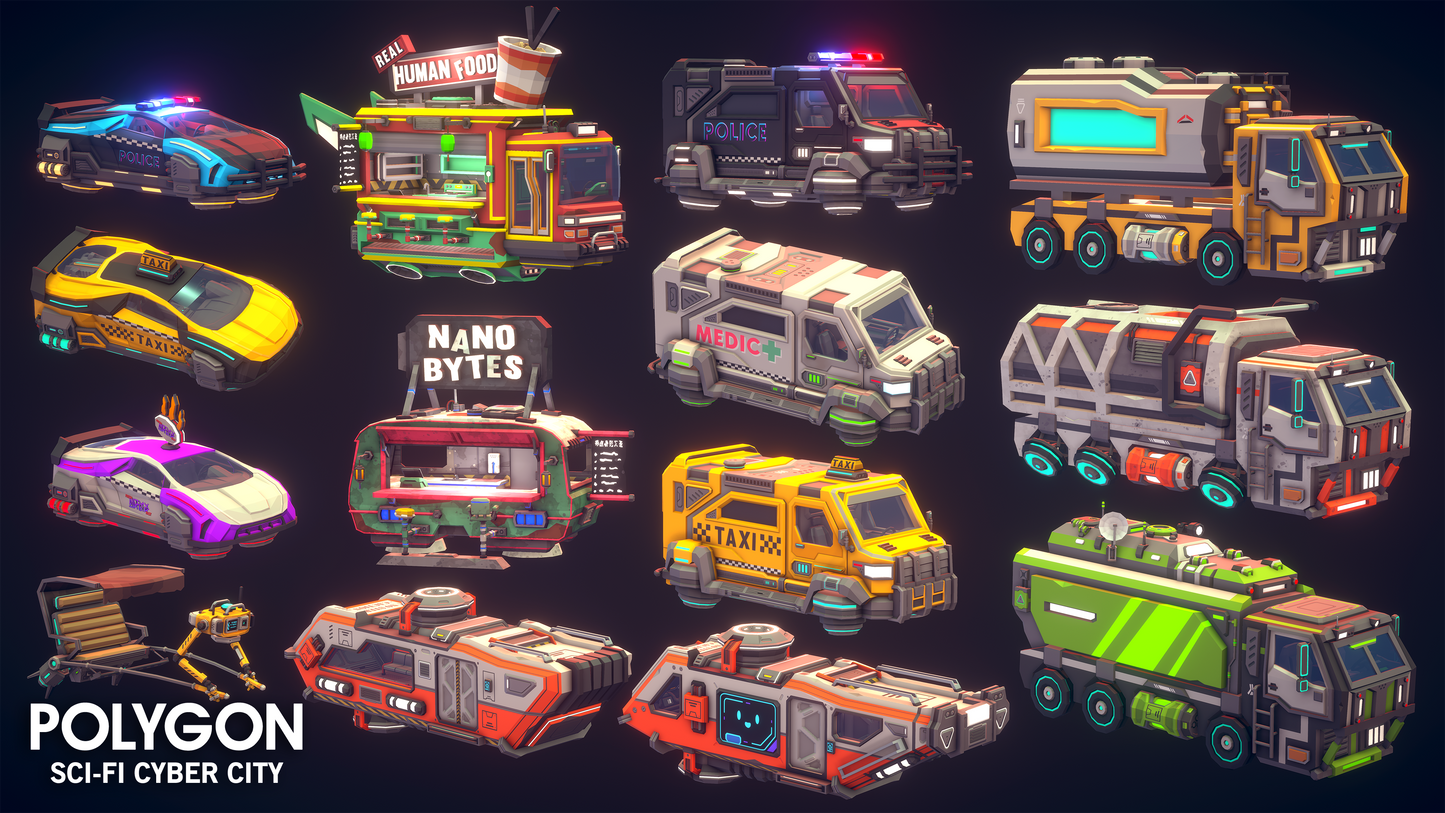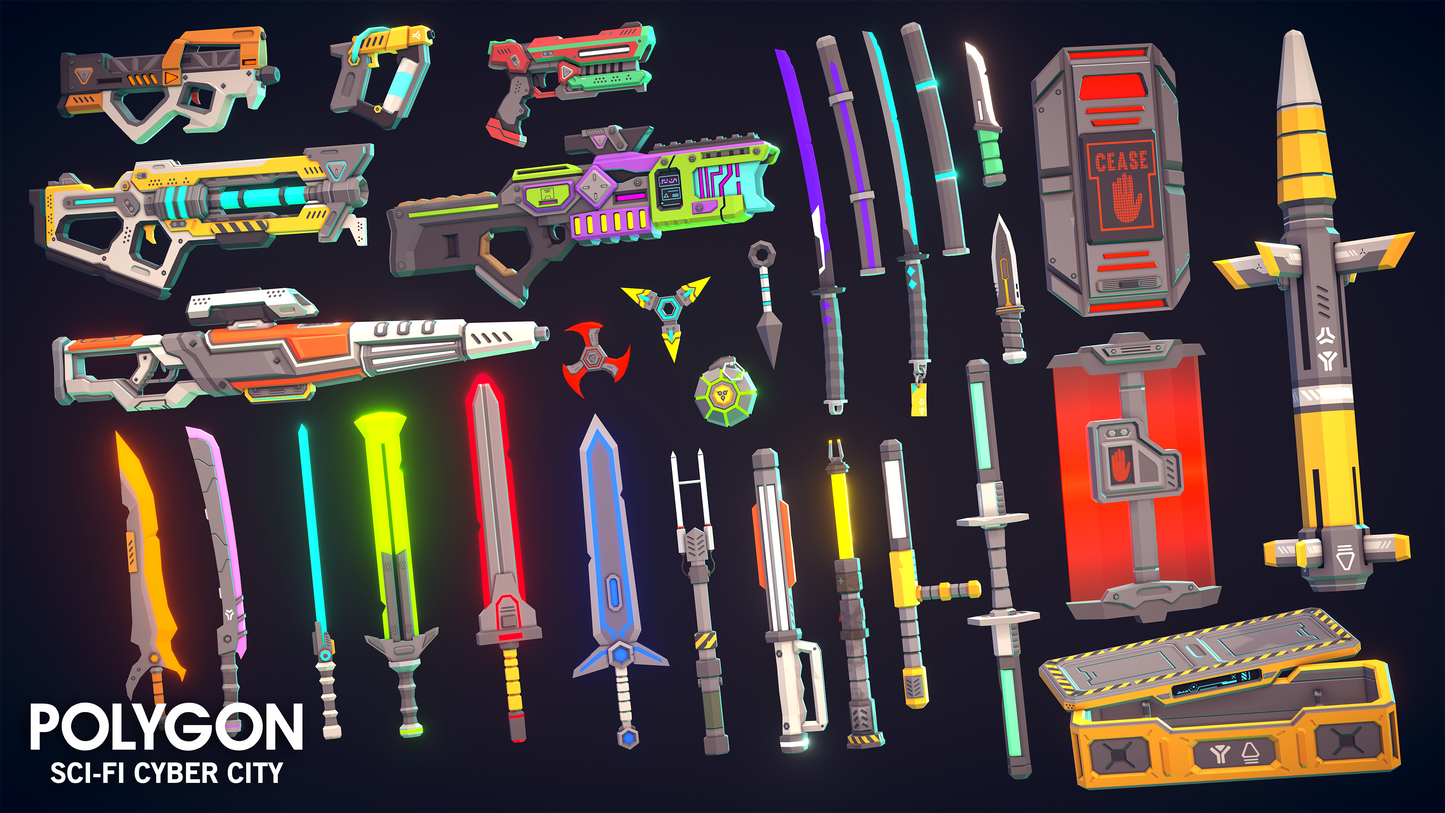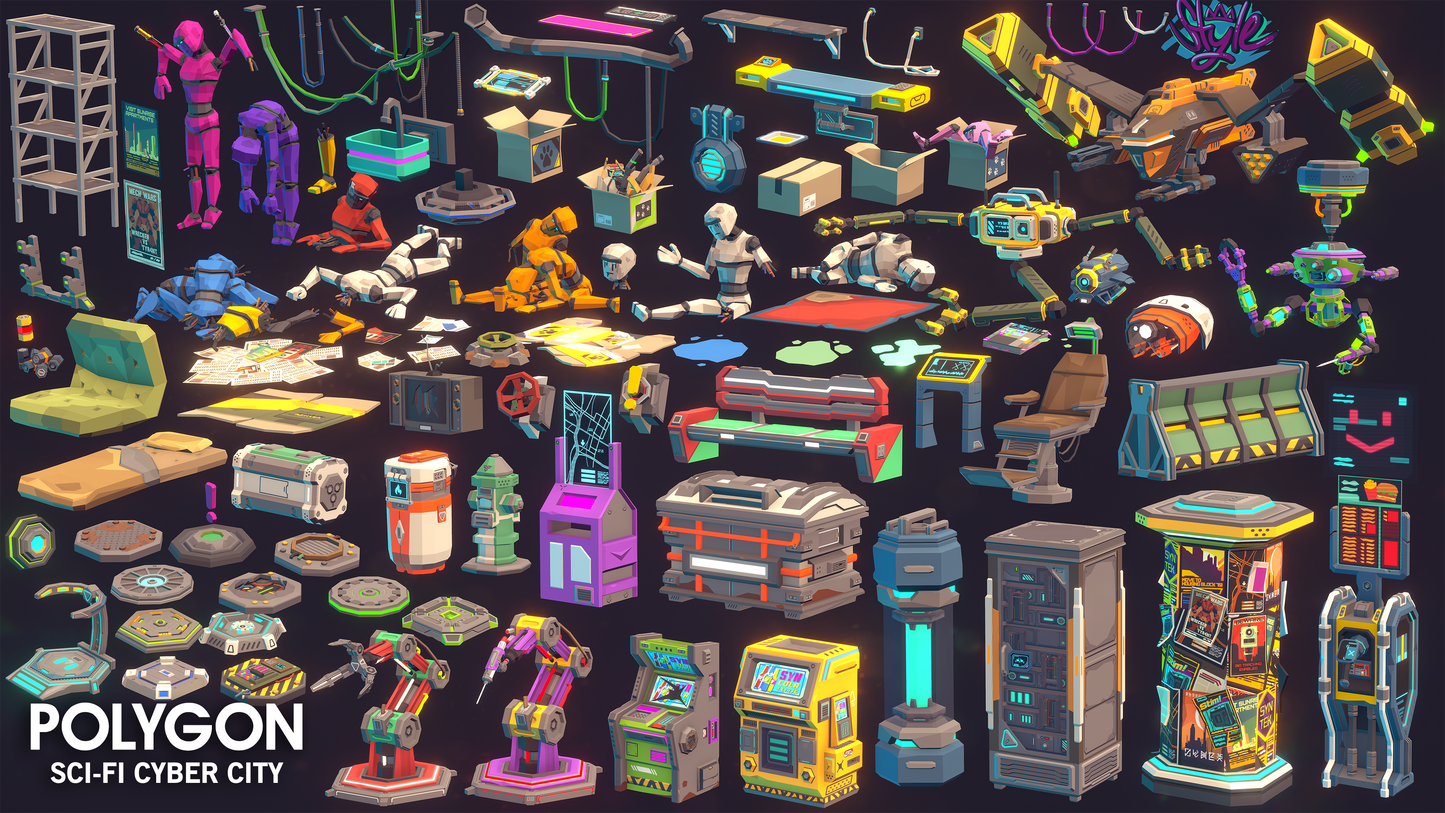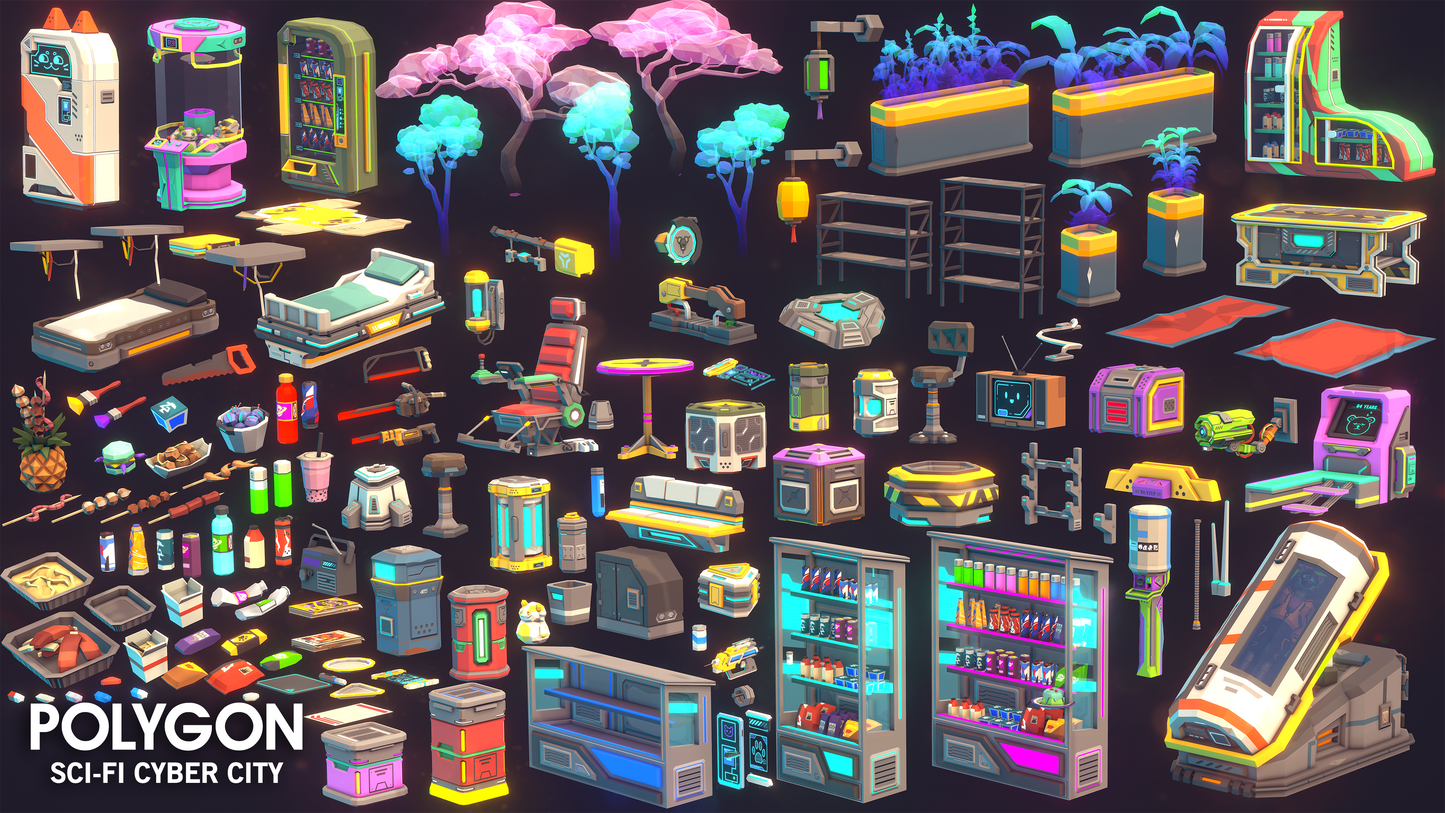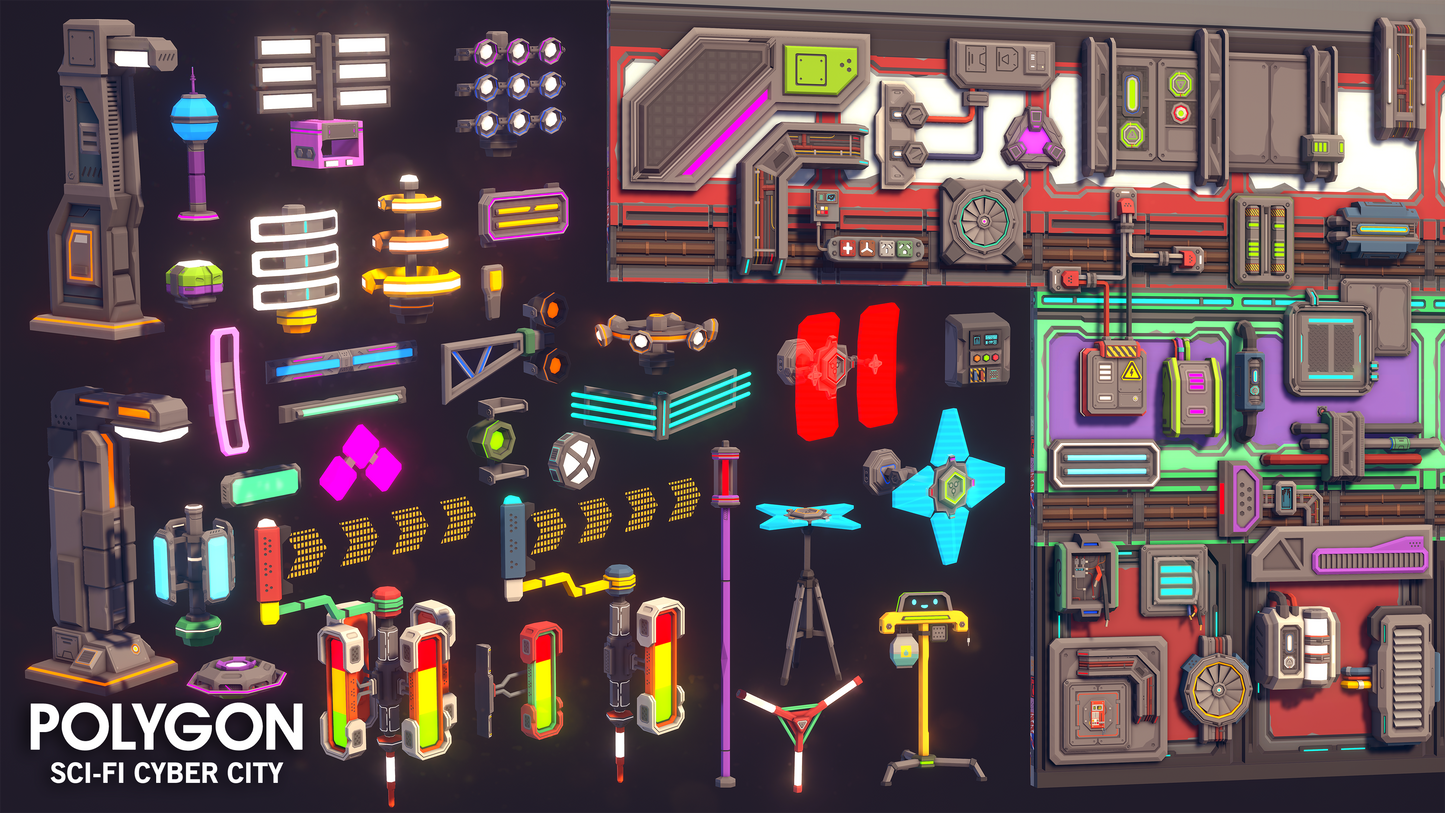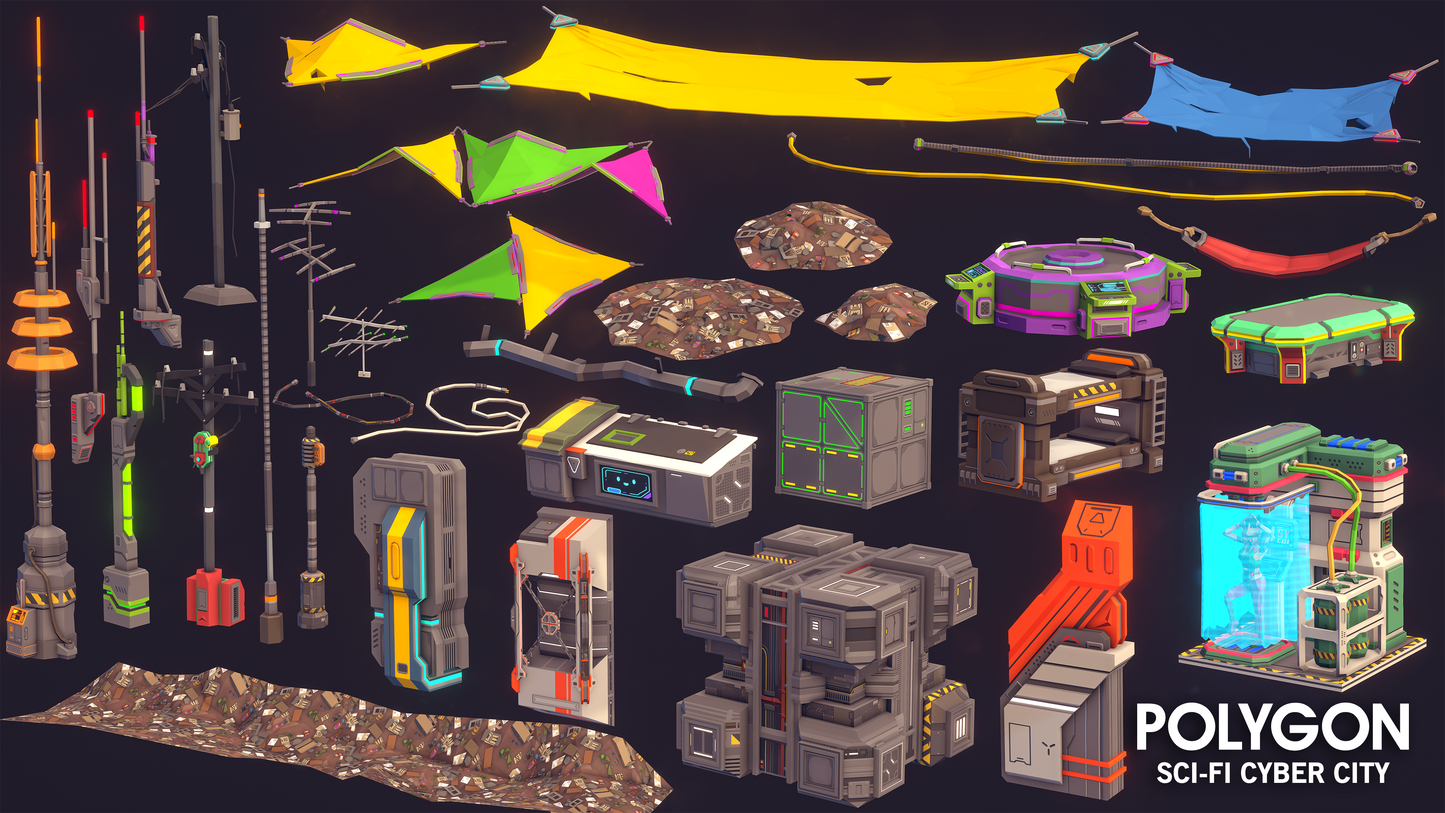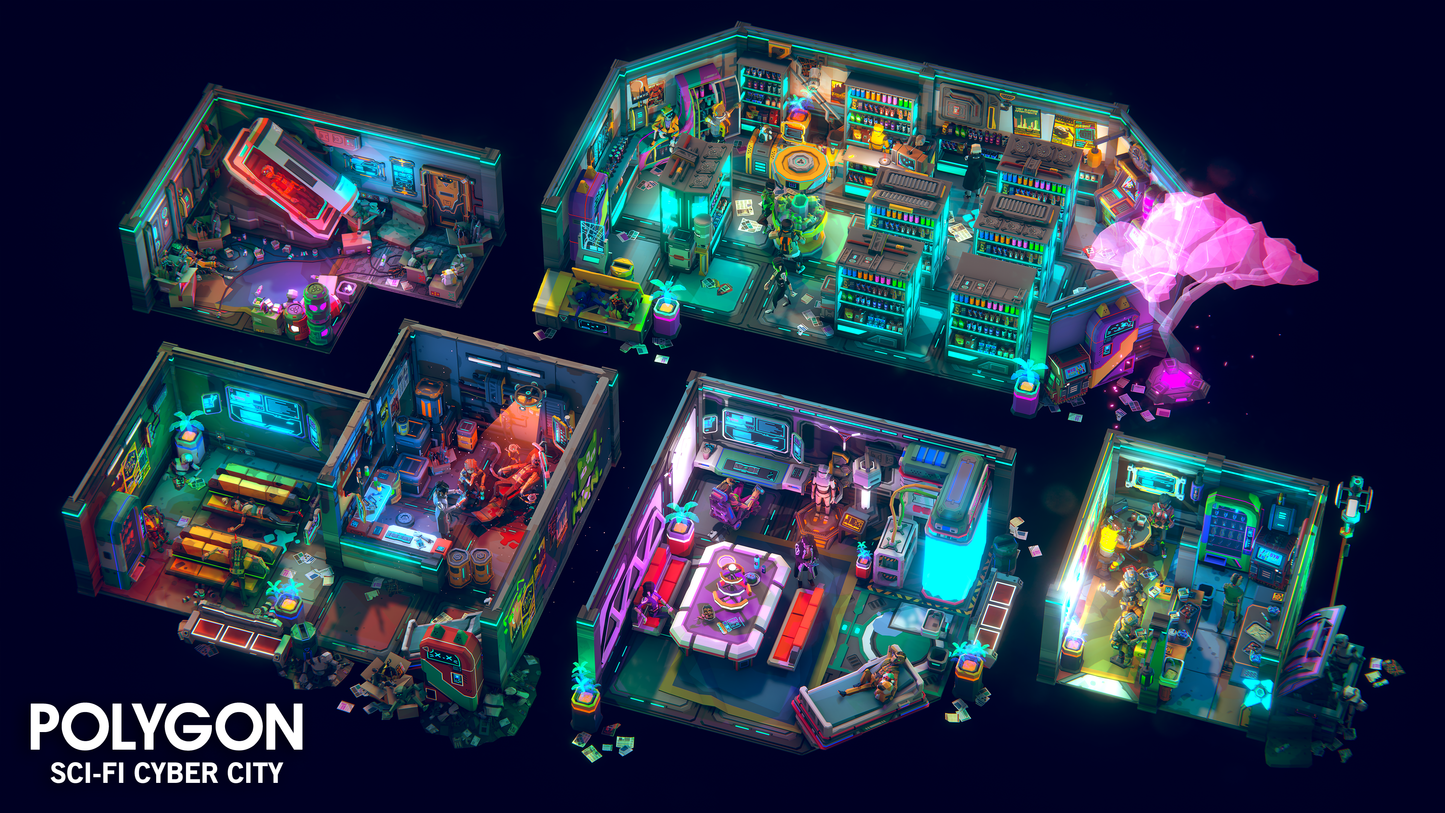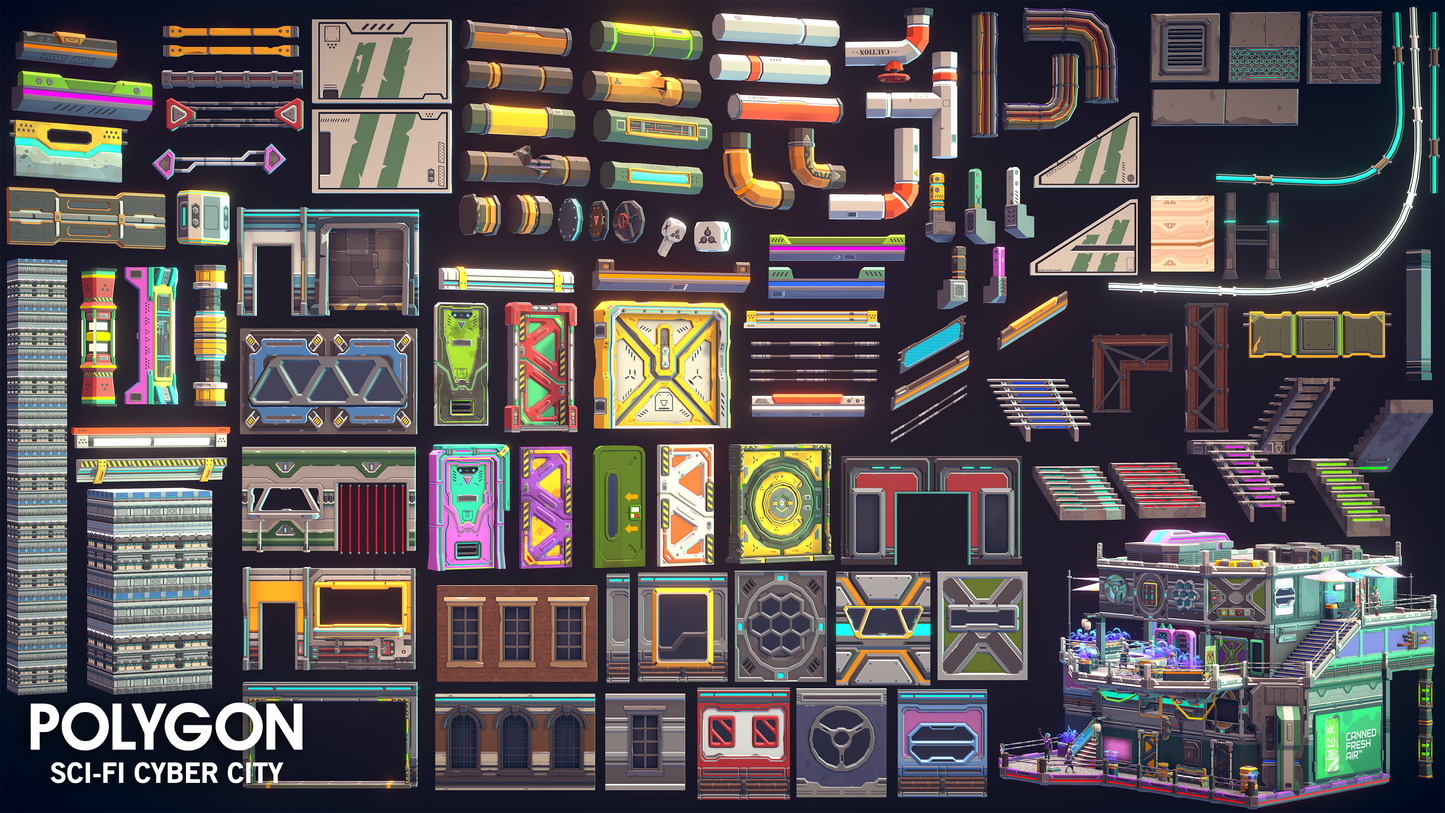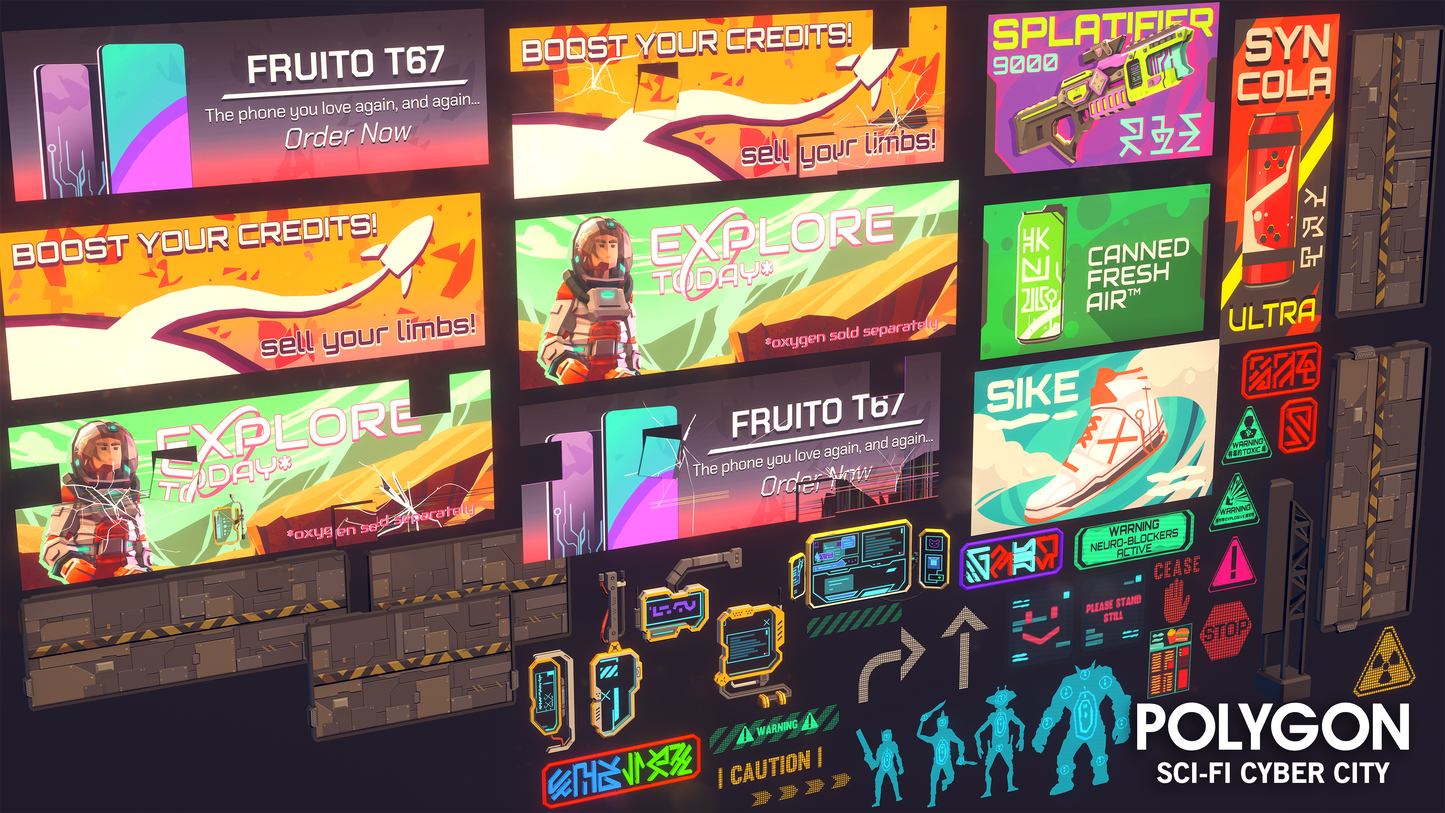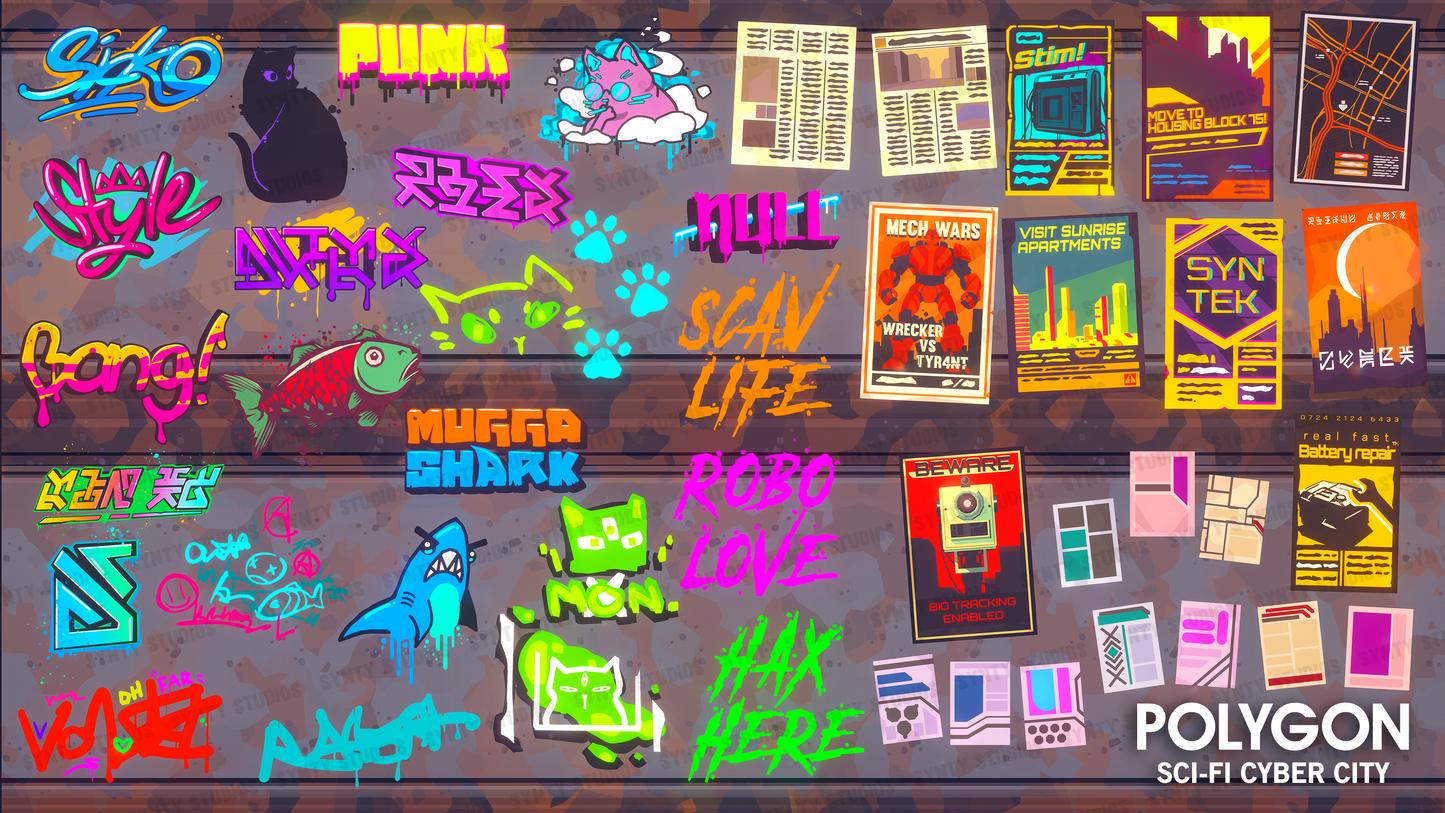 Let customers speak for us
Bundle any BYOB marked assets
*Excludes New Releases and FREE Assets